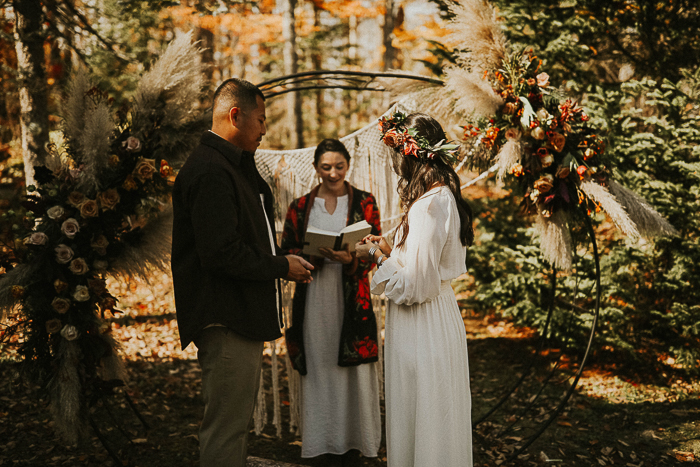 As more and more couples opt for a micro wedding or elopement, we can't get enough adventure elopement inspiration. Jessica and Sietha's White Mountains elopement had everything private mountain "I do's" need–an A-frame Airbnb, a ceremony amidst the trees, wild floral arrangements from Clementina Floral Co., and macrame touches from Rissa Bee Designs.
We love that Jessica paired her Reformation dress with boots for an outdoorsy look. At the same time, Sietha looked casually cool with his white button-up and Nikes. Not to mention their matching DIY'd denim jackets that kept them warm for their trek up the mountain.
So get those hiking boots ready because one look at this elopement planned by Junebug member Haus of Gravity will have you ready to shout your love from a mountaintop–literally. Keep scrolling to see the stunning details captured beautifully by Abigail Renee Photography.
The Couple:
Jessica and Sietha
The Wedding:
Bethlehem, New Hampshire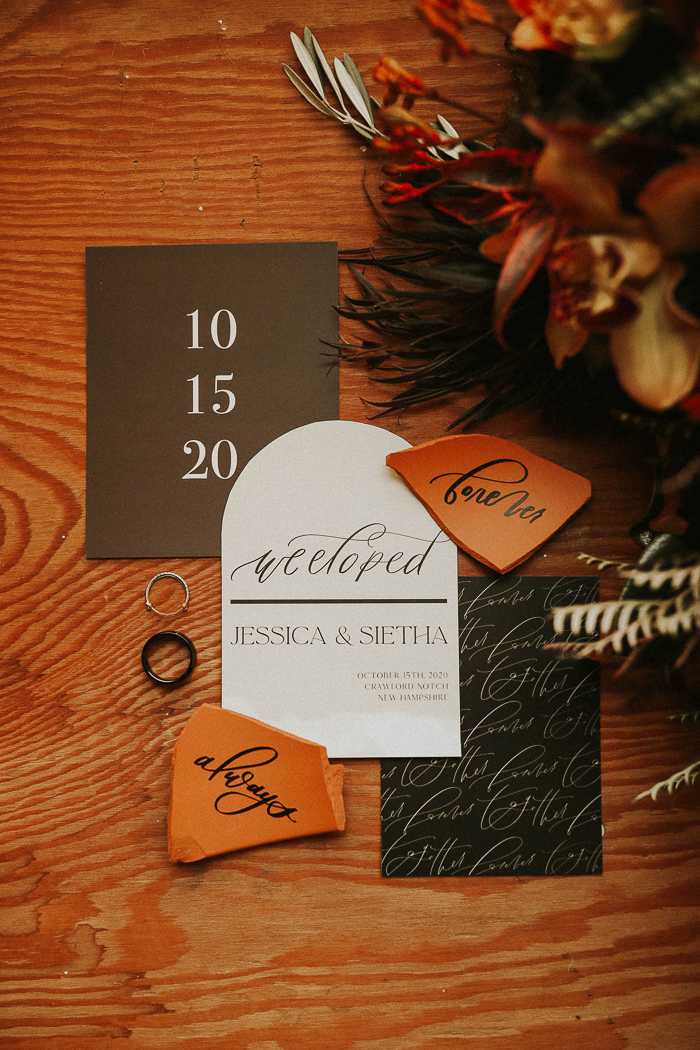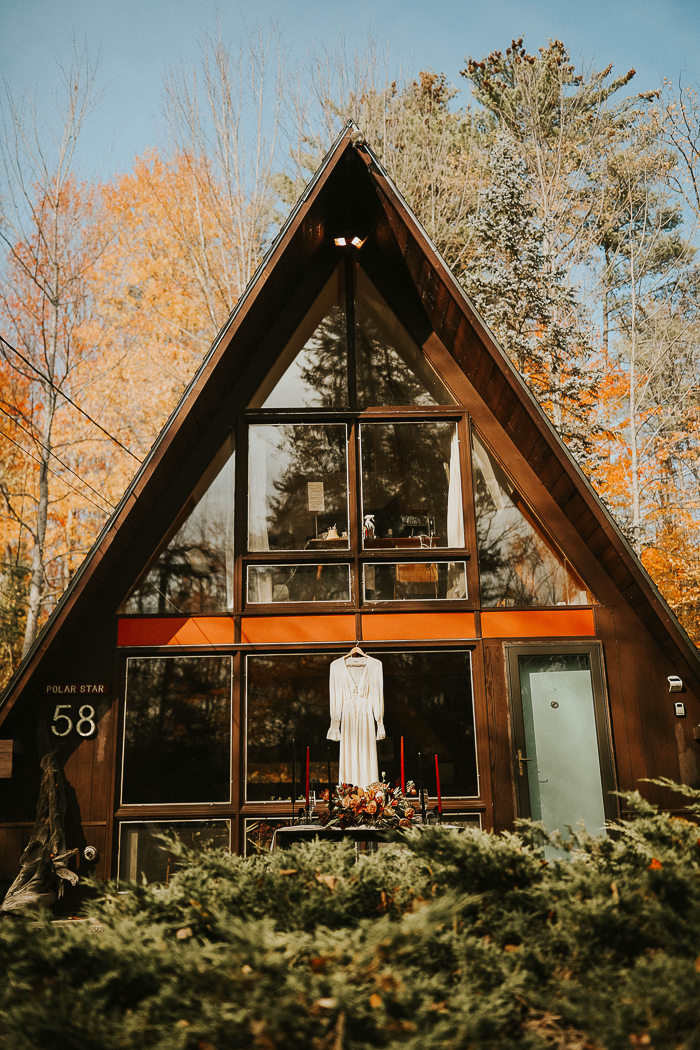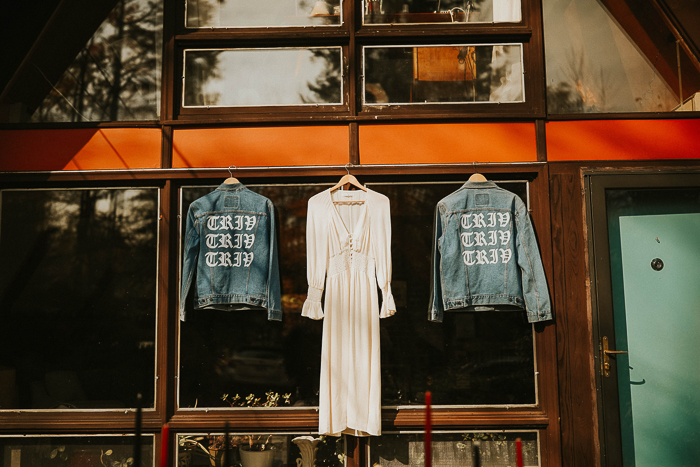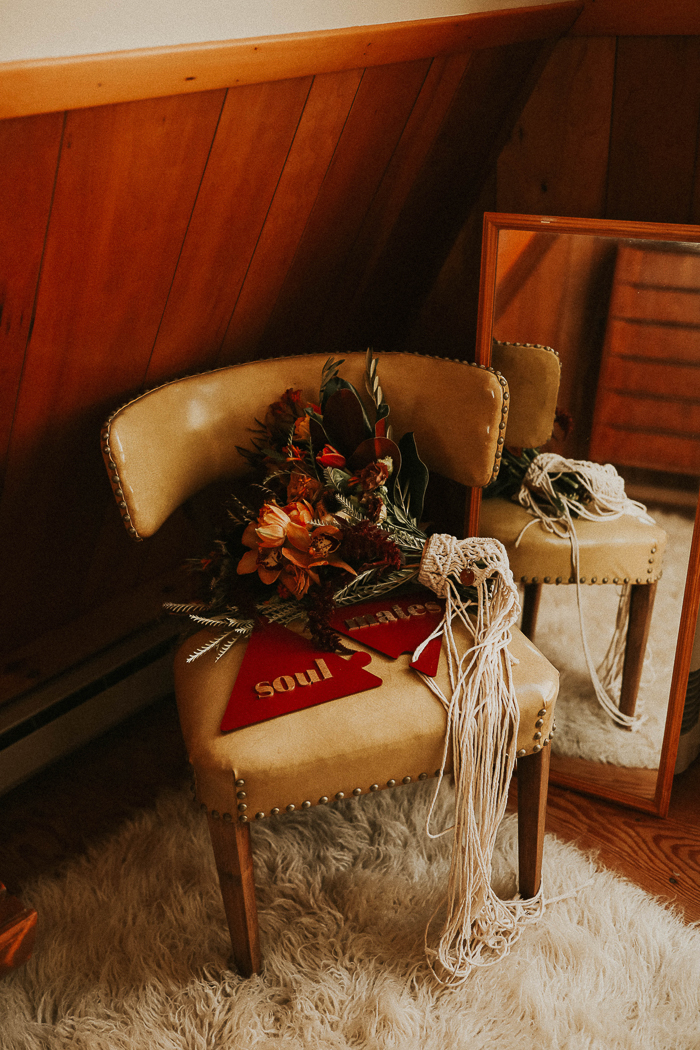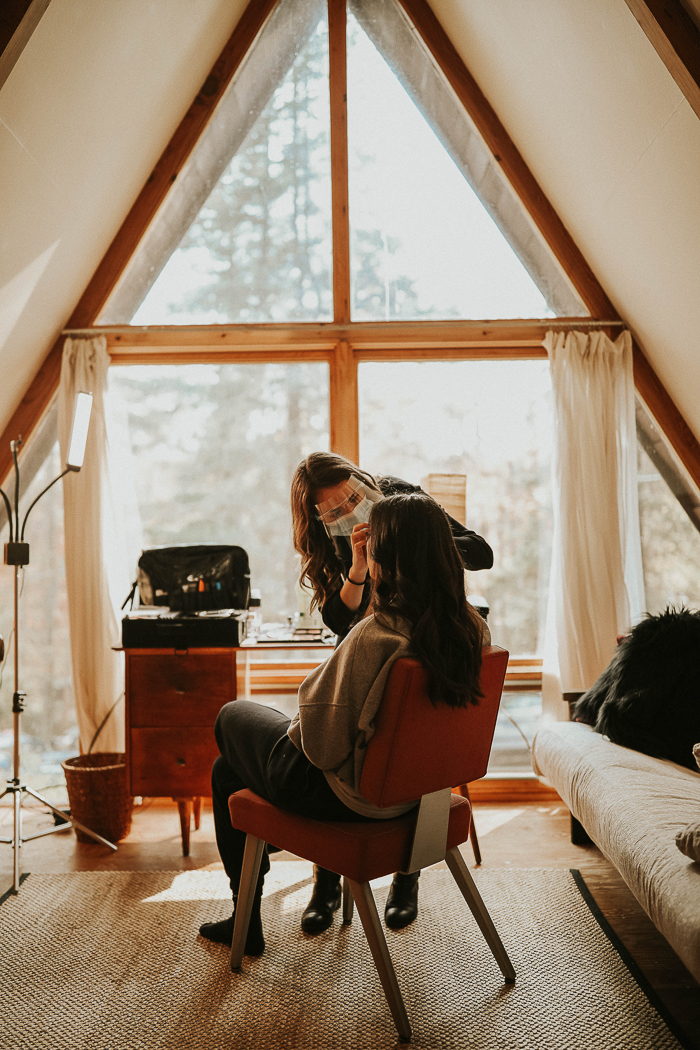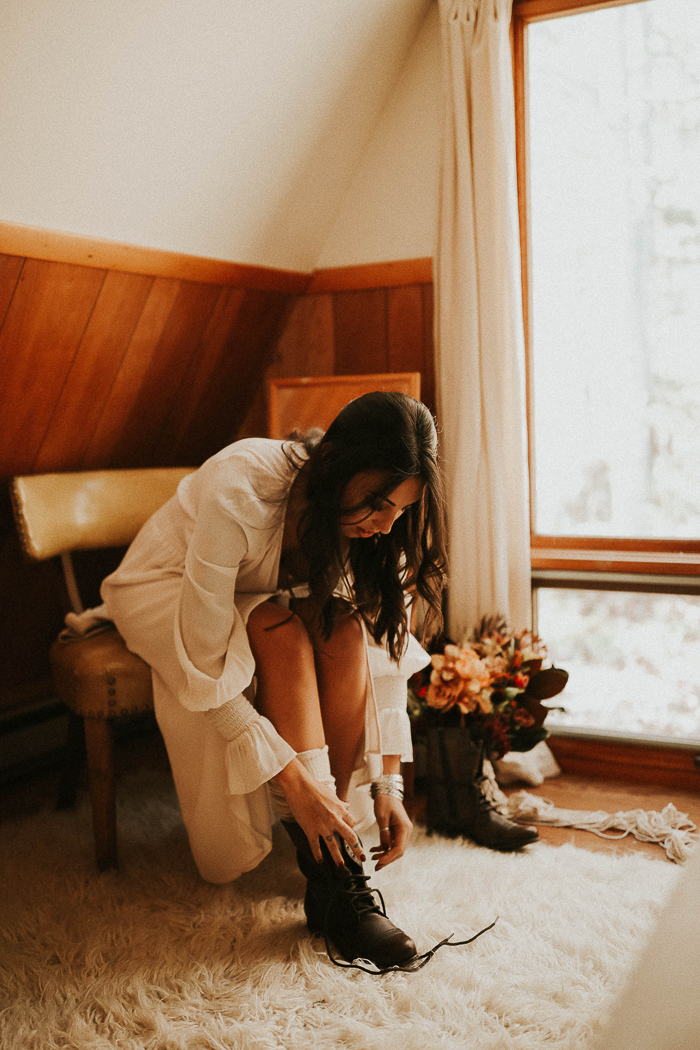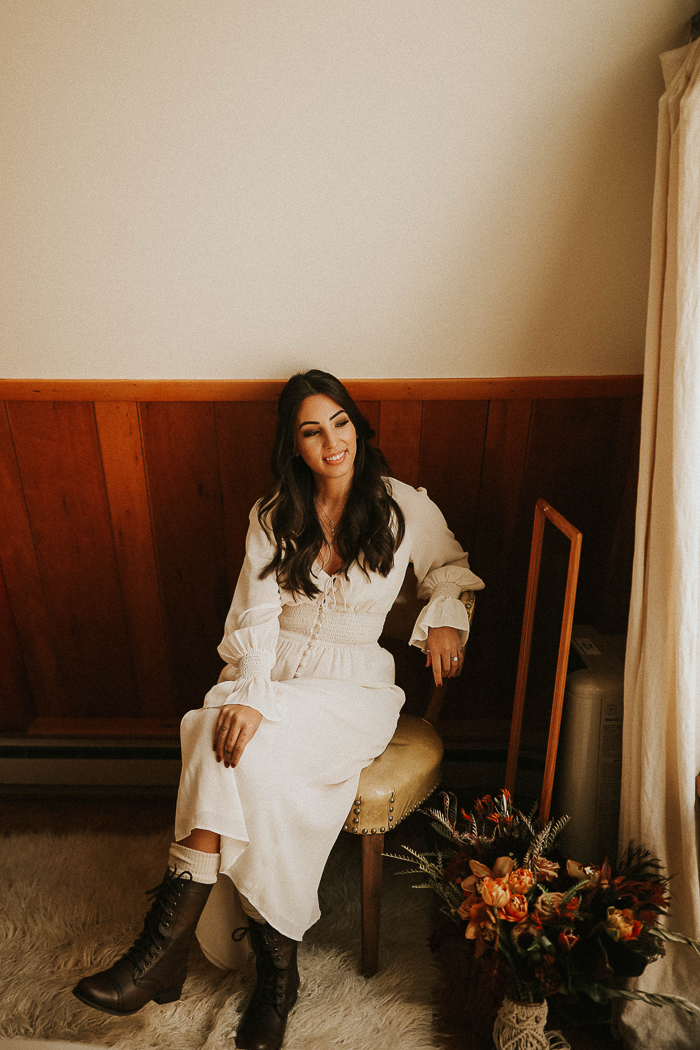 Recommended Reading: 35 Cute Wedding Boots For Fall and Winter Brides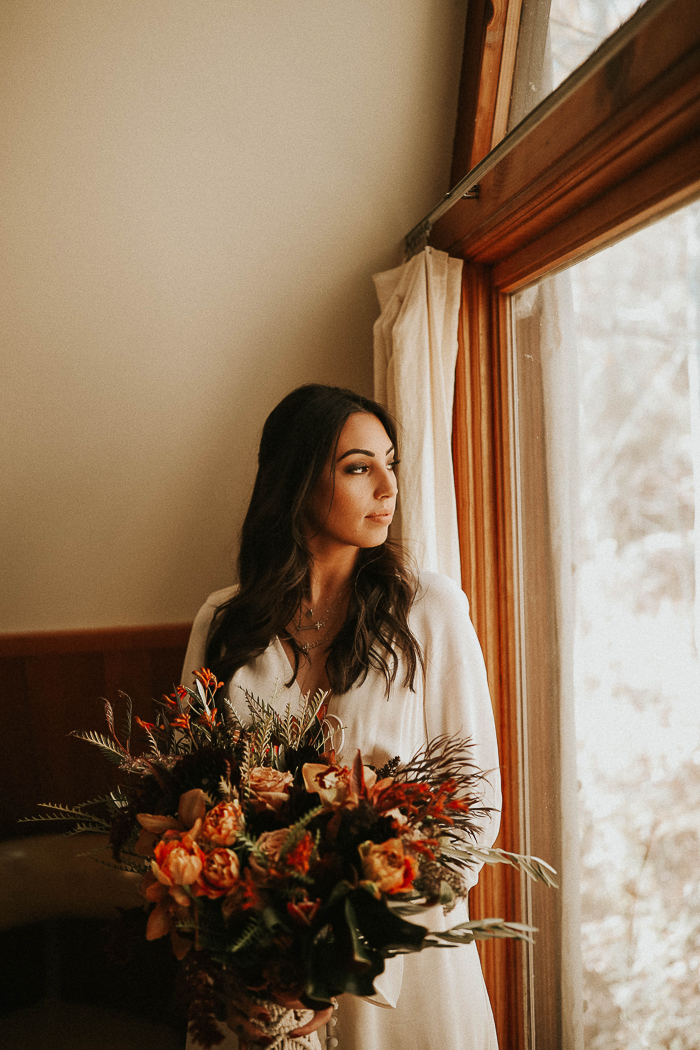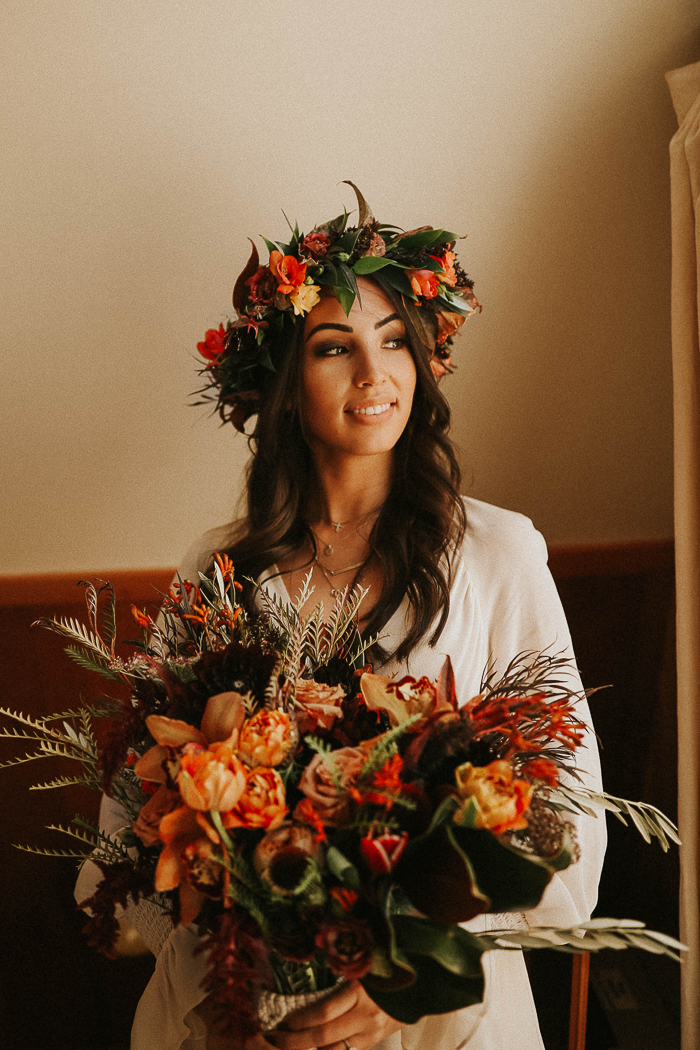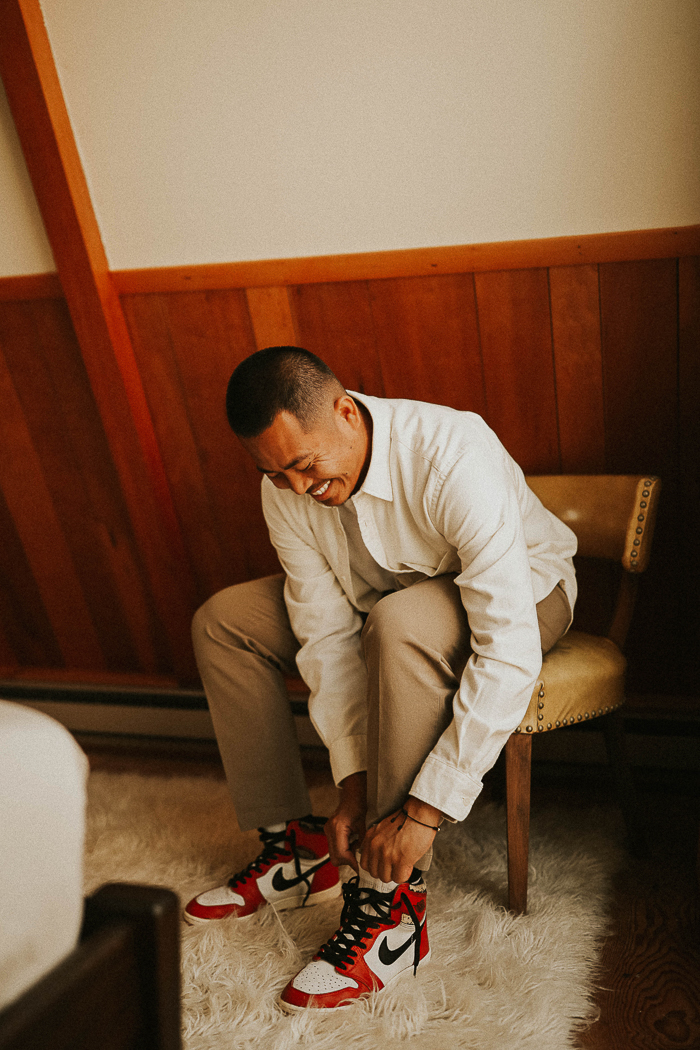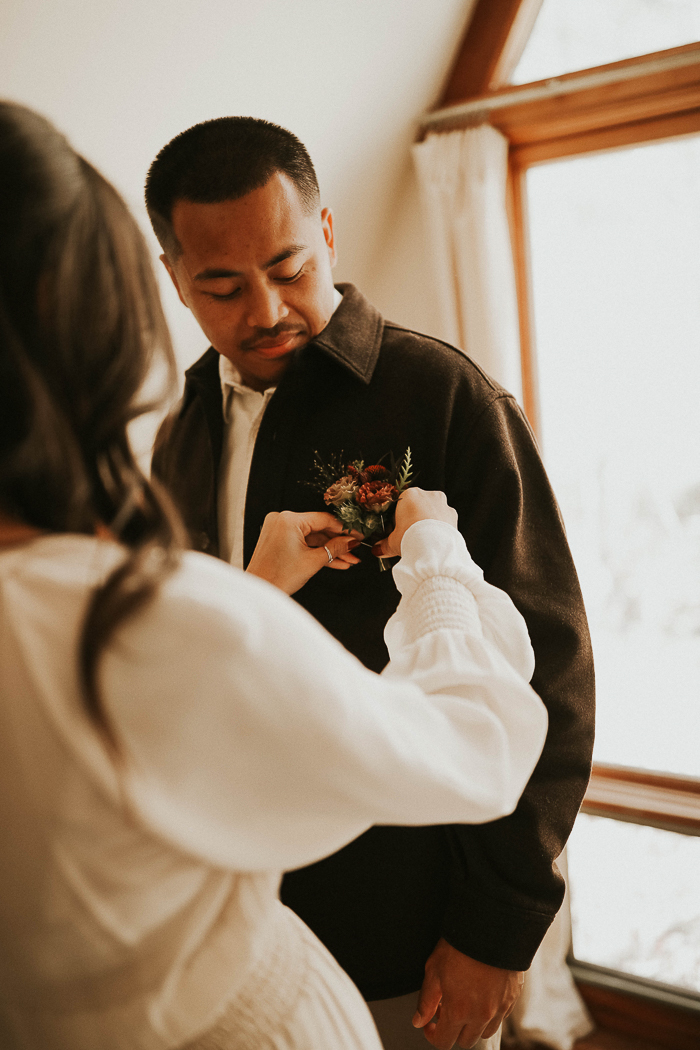 Why A White Mountains Elopement
We chose a cute A-frame Airbnb cabin as our venue. We really wanted our day to be fun and different. For us, booking this small cabin felt like something we would do on a day when we wanted to have an adventure. It was the perfect location for us to enjoy ourselves and have our ceremony.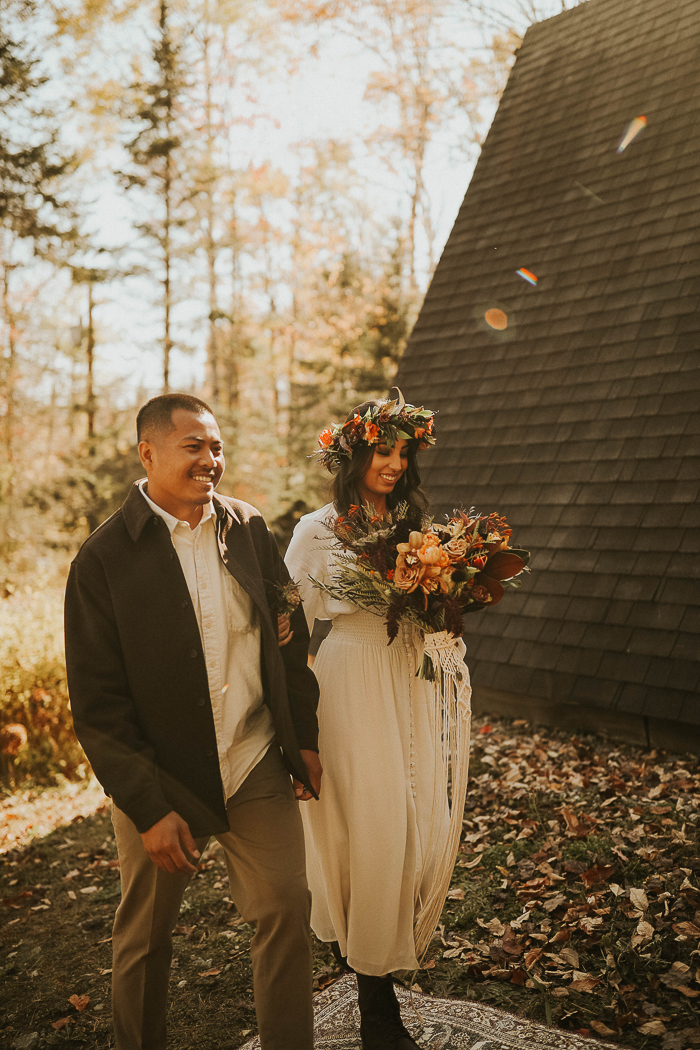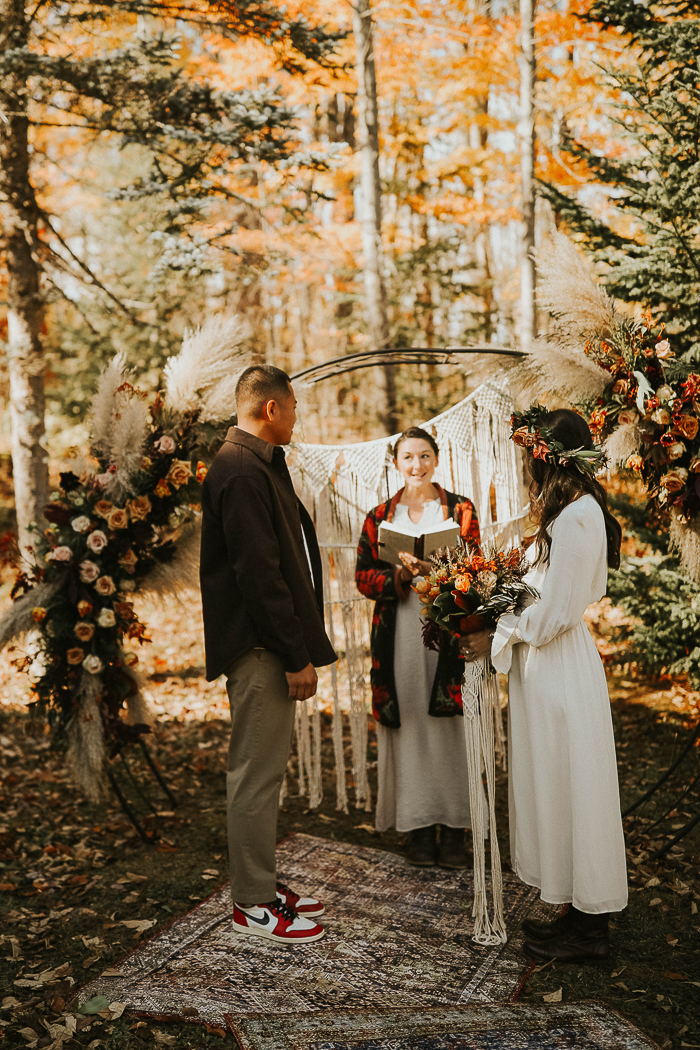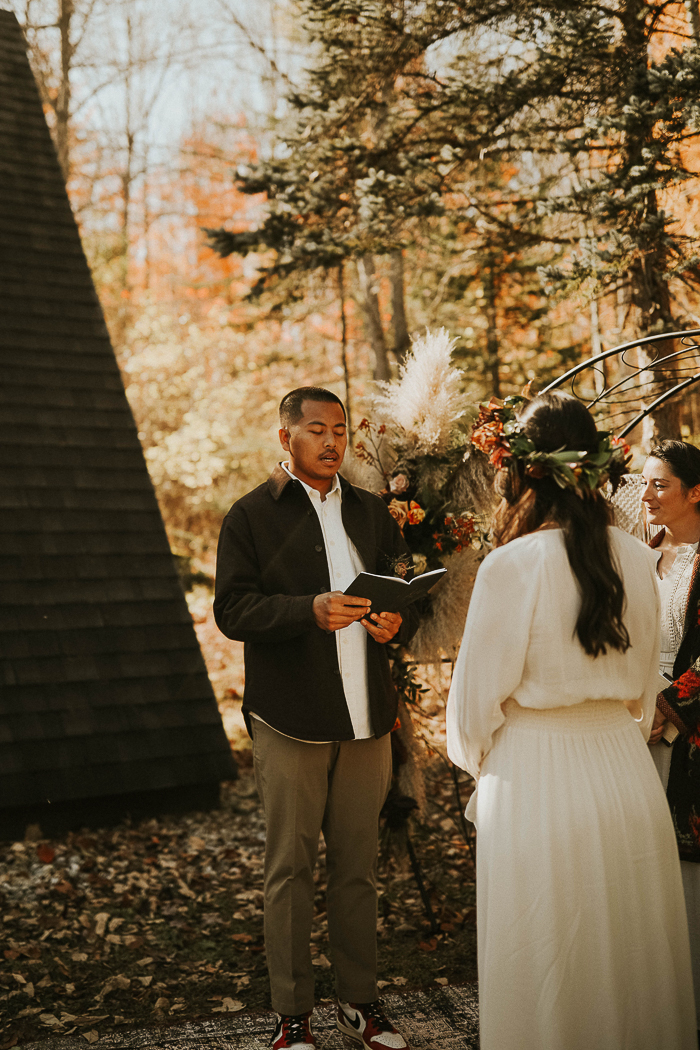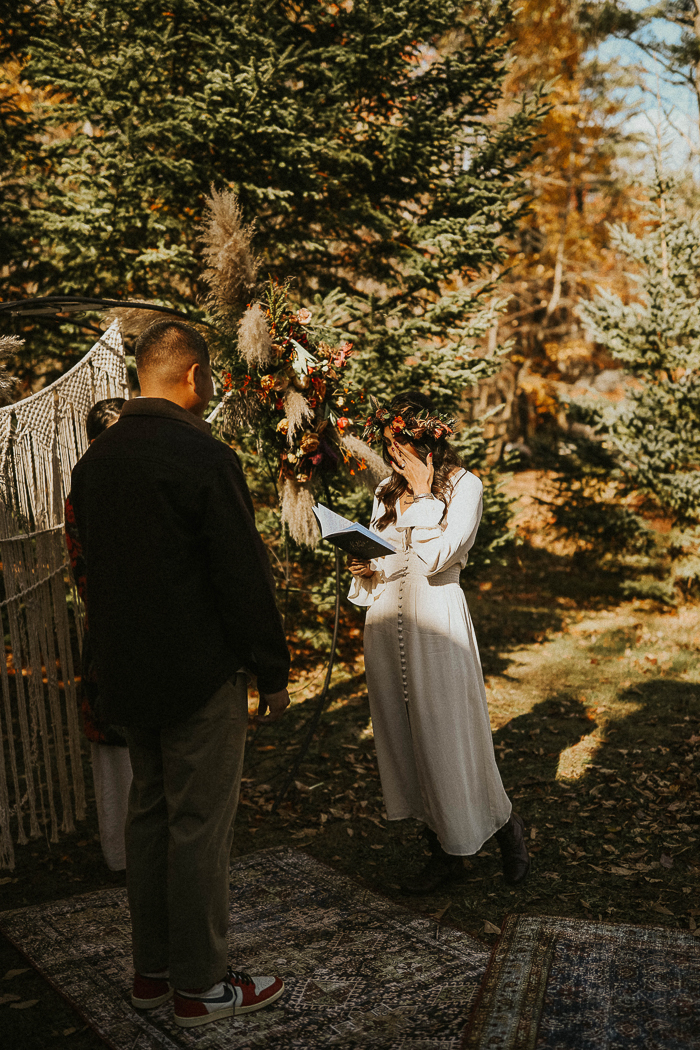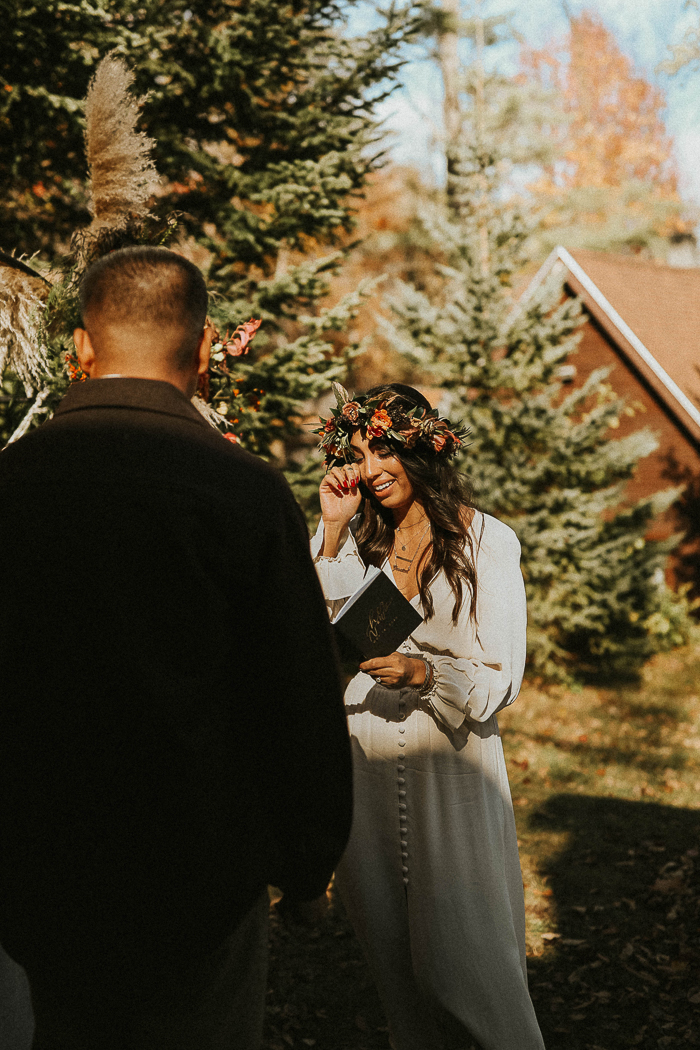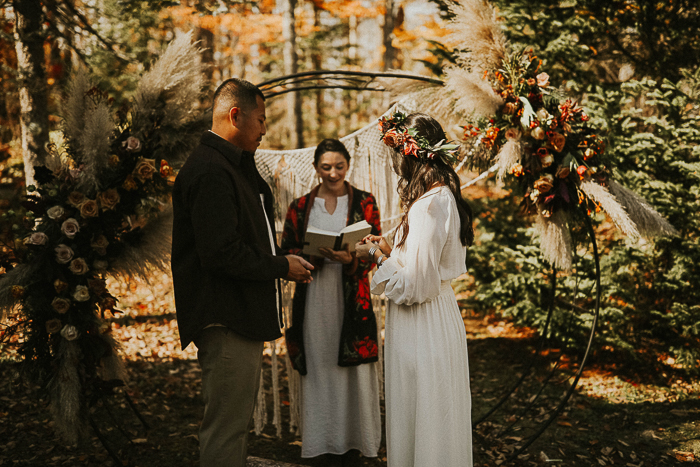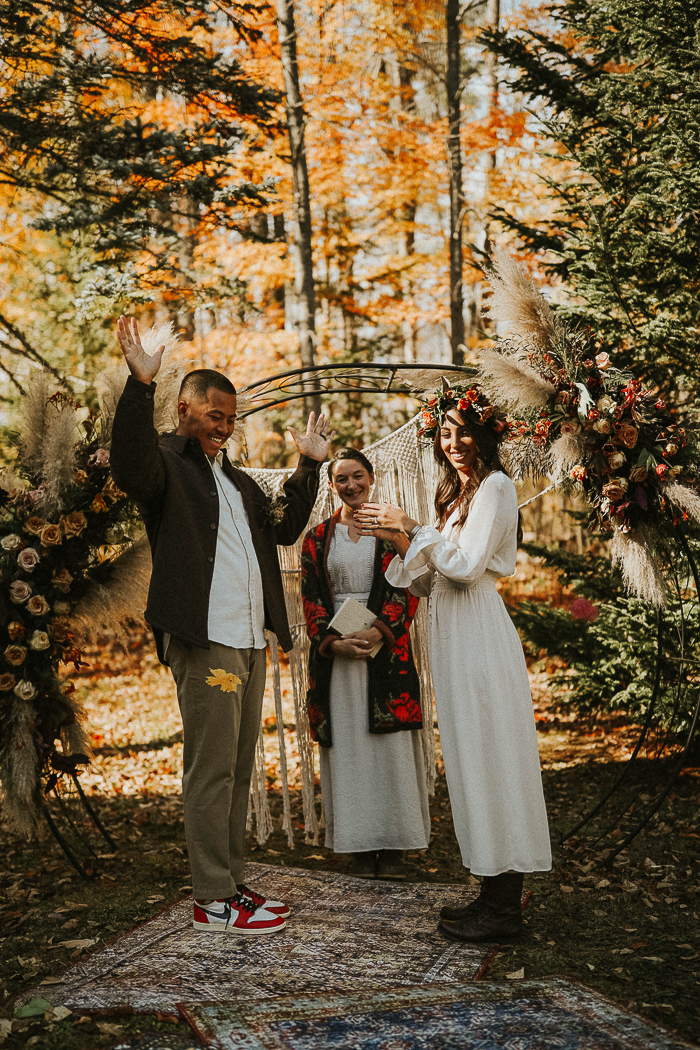 Incorporating Family and Friends Who Weren't In Attendance
Before we read our vows, we both released two leaves that we had collected earlier in the day. The leaves represented our love, and releasing them back into nature signified our love being shared with everyone around us–including our family and friends that were not present with us at the moment. It was such a sweet moment, and I will never forget it!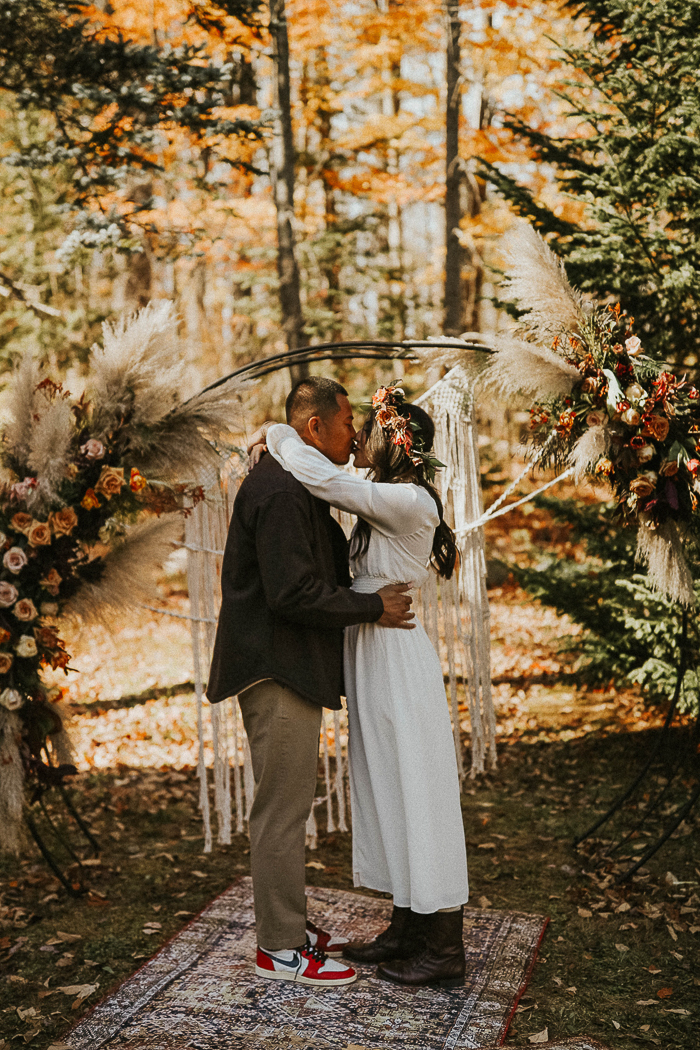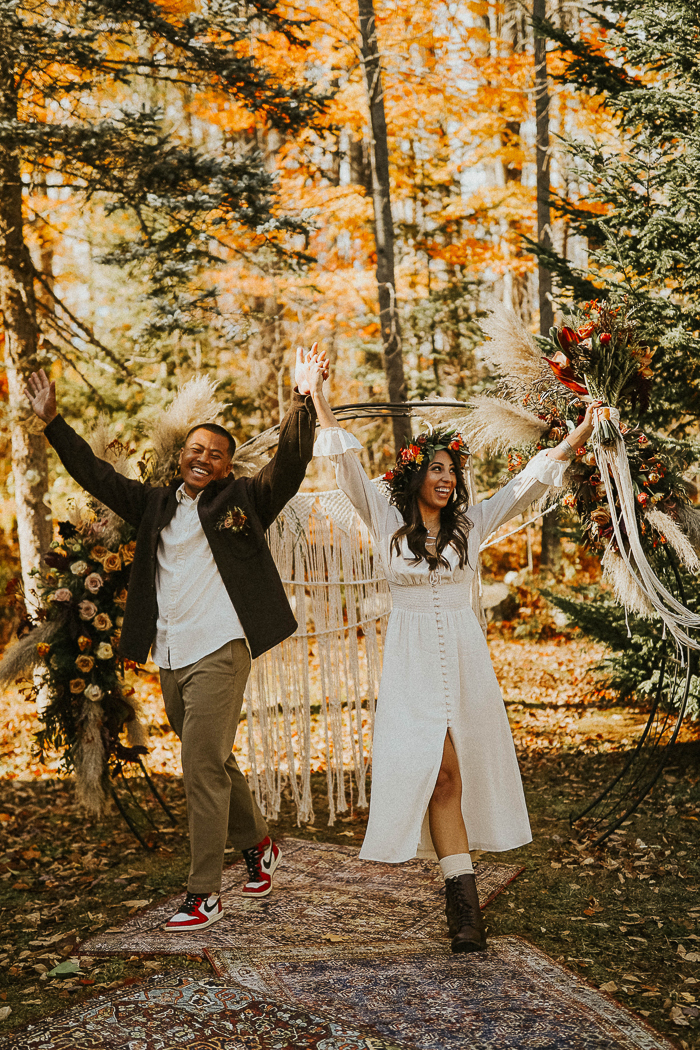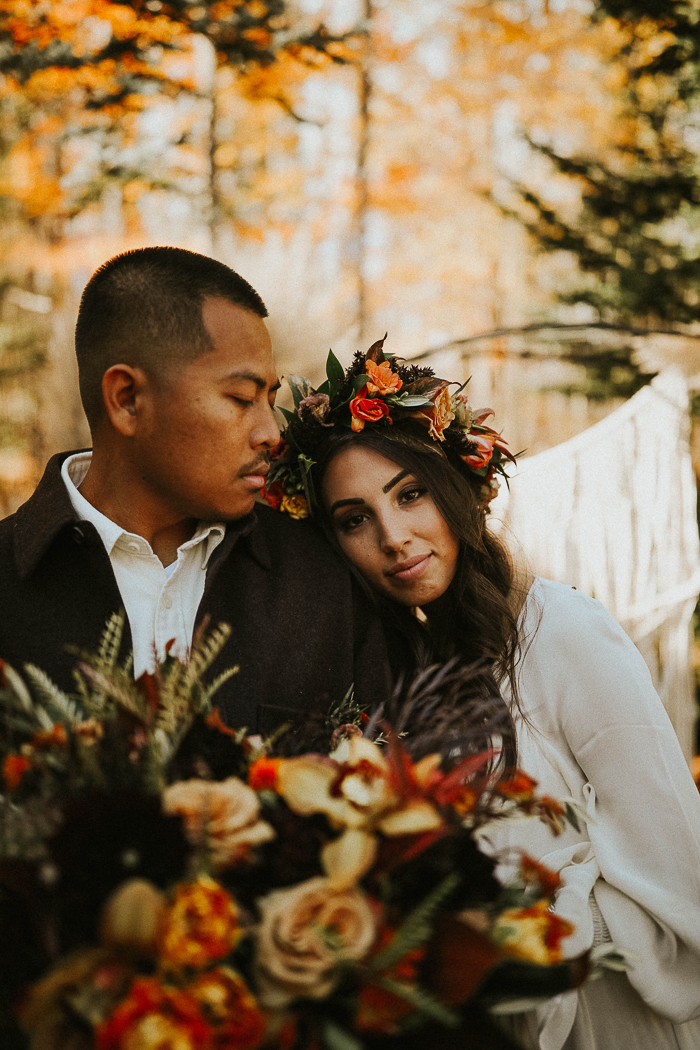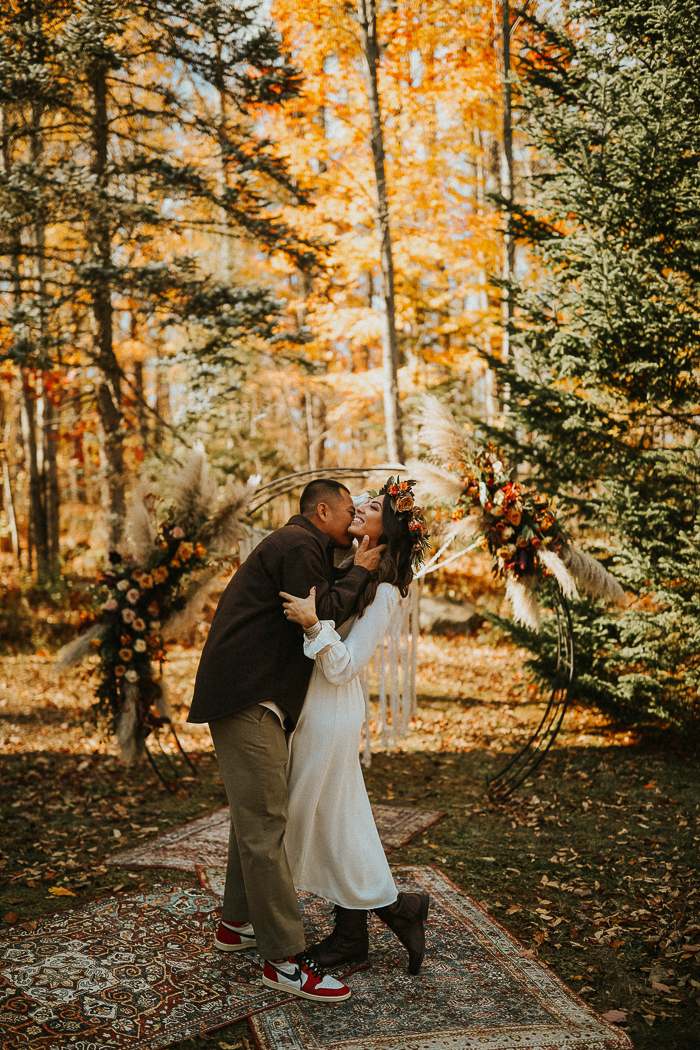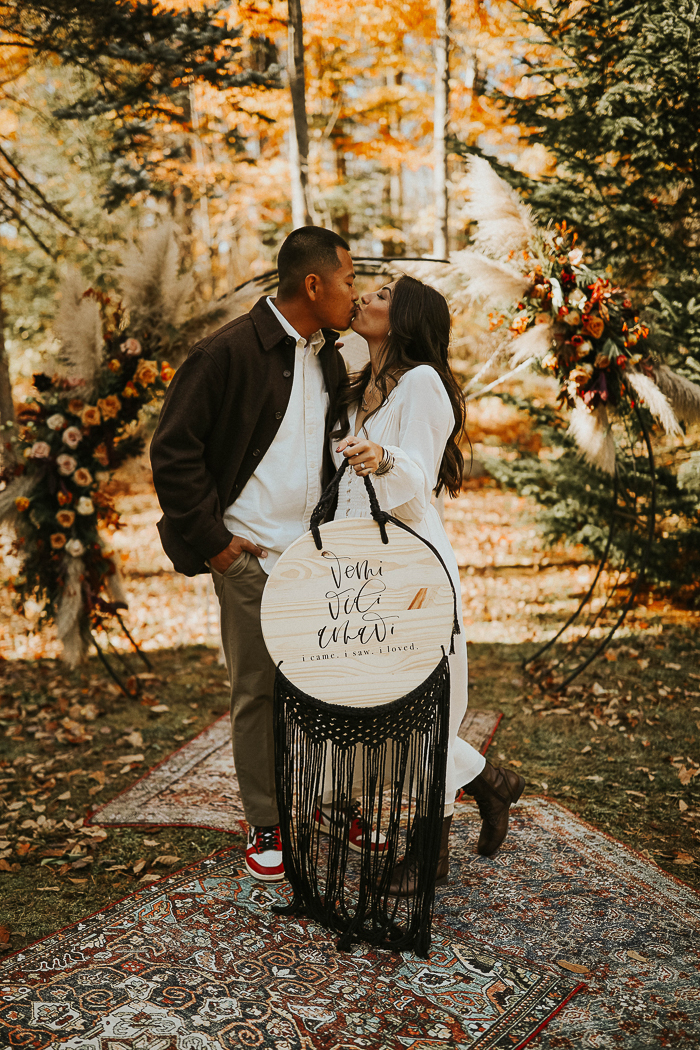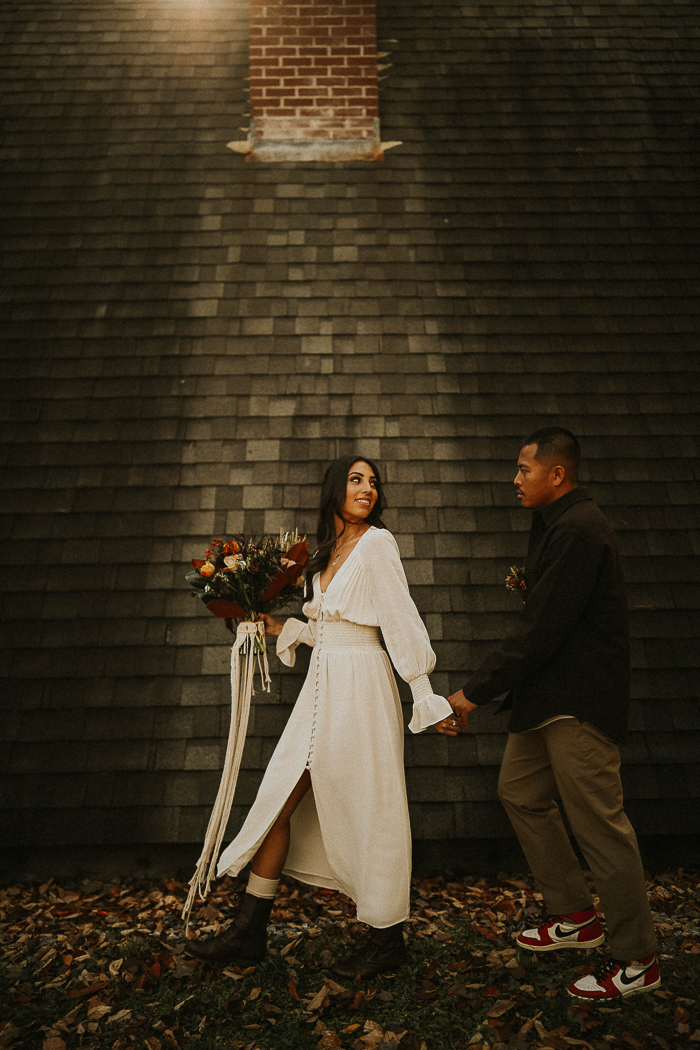 Moody Fall Wedding Vibes
Our style is very simple and relaxed, so we wanted our day to be just that. Our decorations were very minimal, consisting mostly of beautiful fall florals. We had a beautiful circle arbor decorated with lots of pampas grass and auburn florals. We wanted to focus on the fall colors, so we went for more moody, dark tones. Our sweetheart table set up was amazing. We had a beautiful fall floral centerpiece, and it complimented the black, gray & moody tones we were using just perfectly!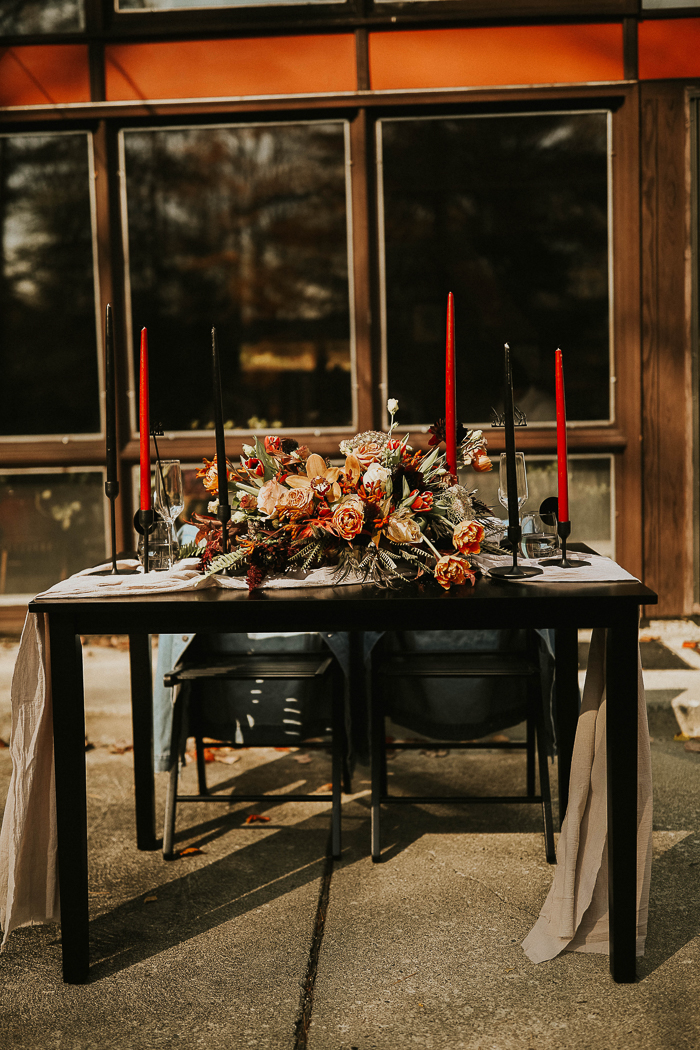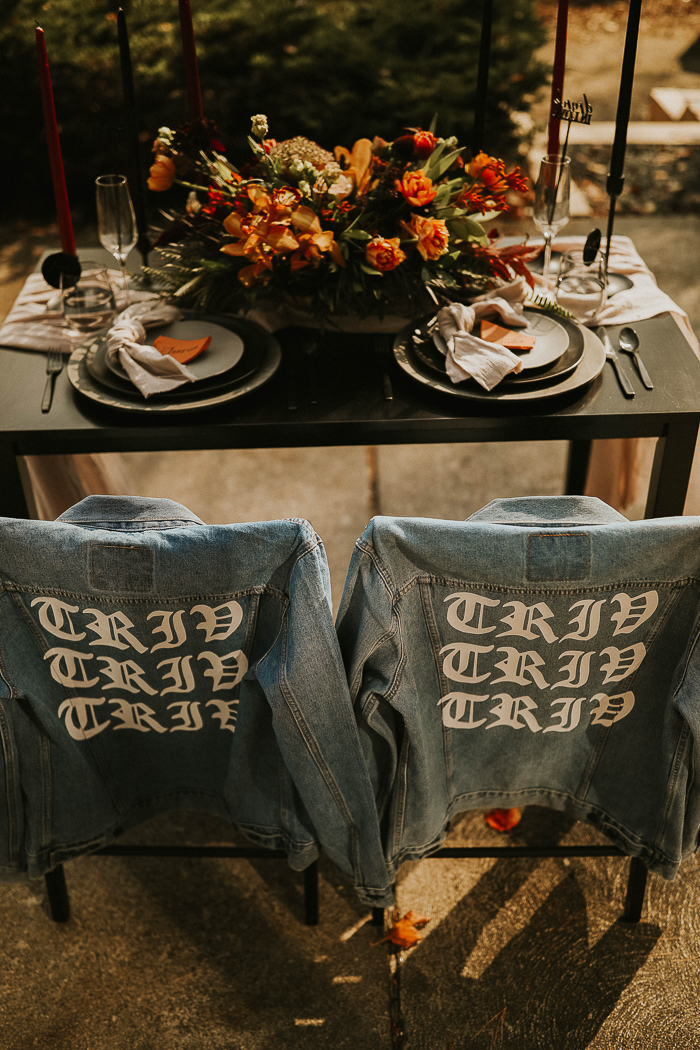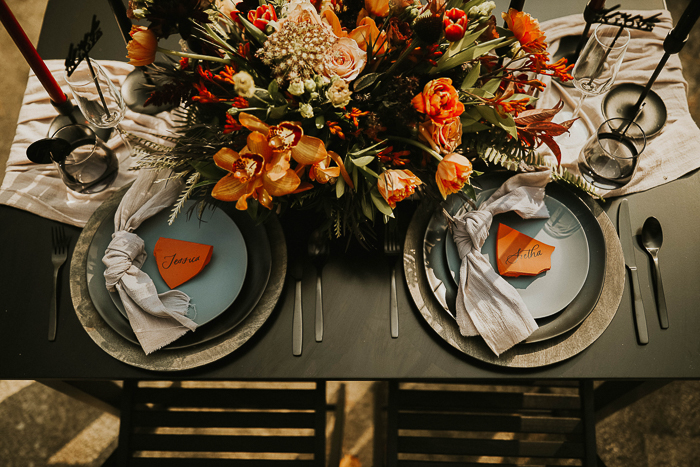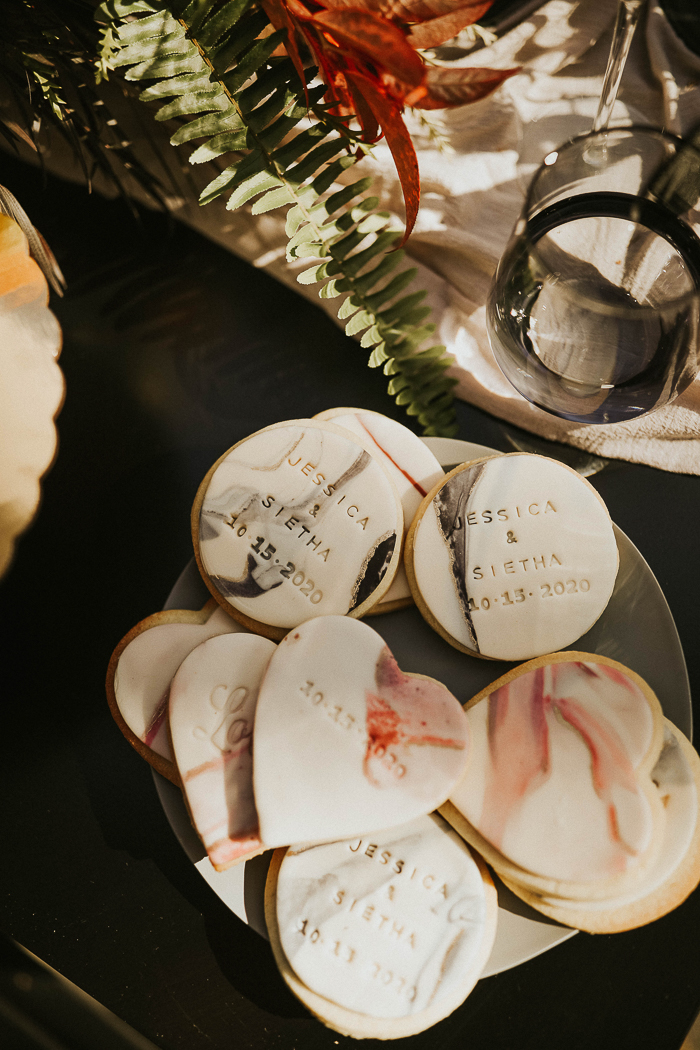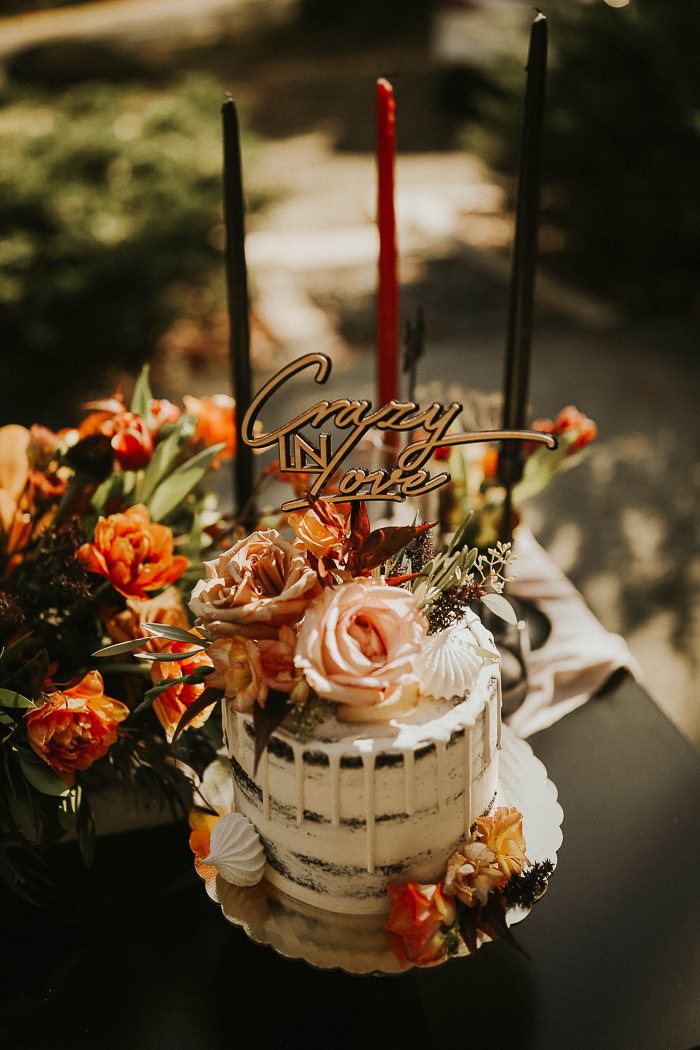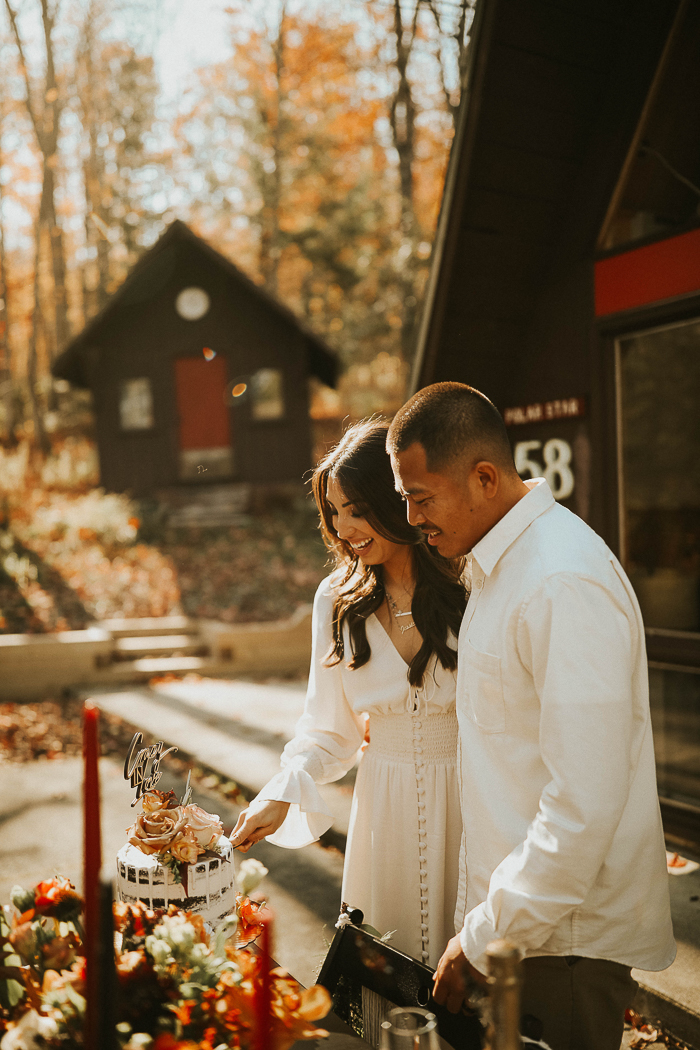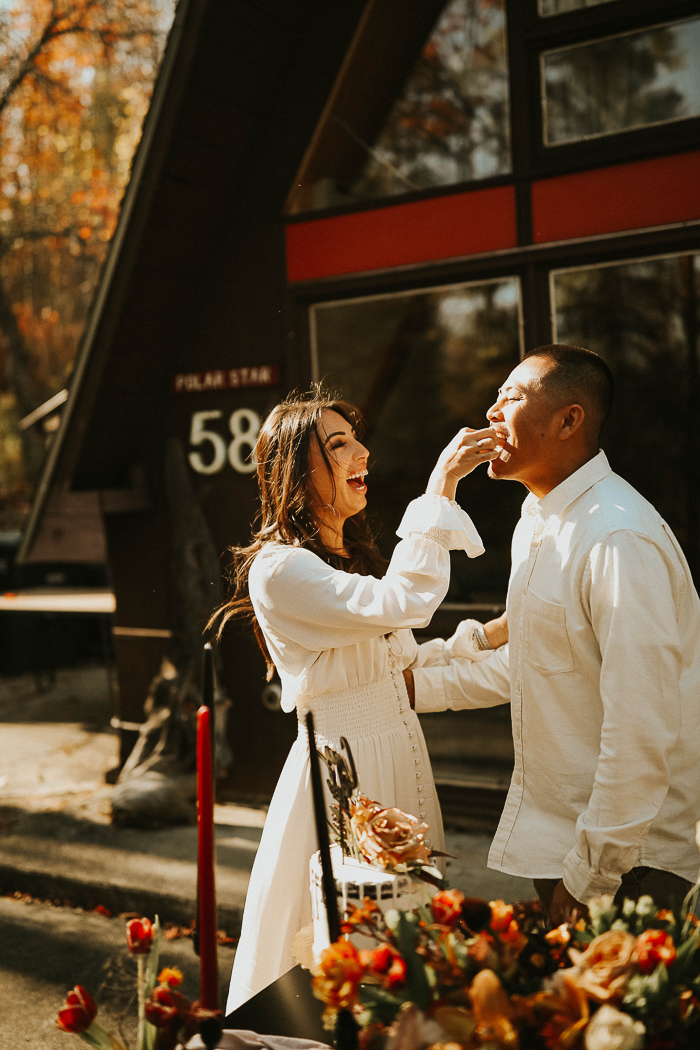 Custom Made Denim Jackets
We love to DIY! And we definitely wanted to make something for our big day. We ended up customizing two jean jackets—one for each of us to wear. We used our Cricut machine to add our last name, "TRIV," to the back of the jackets. It was a cool way for us to say, "We're married!"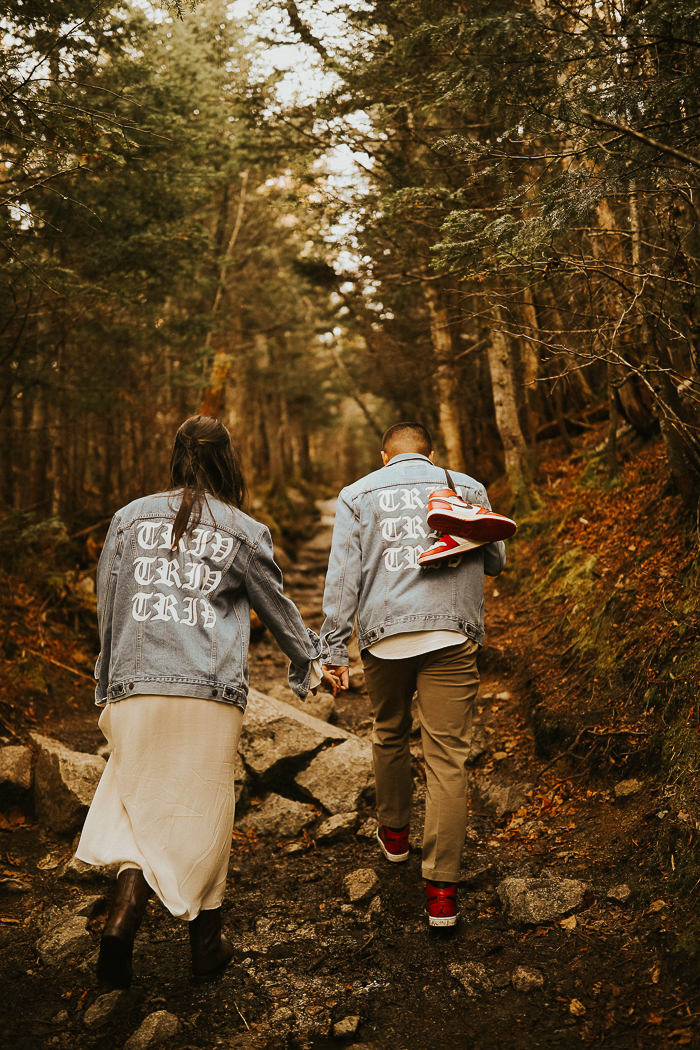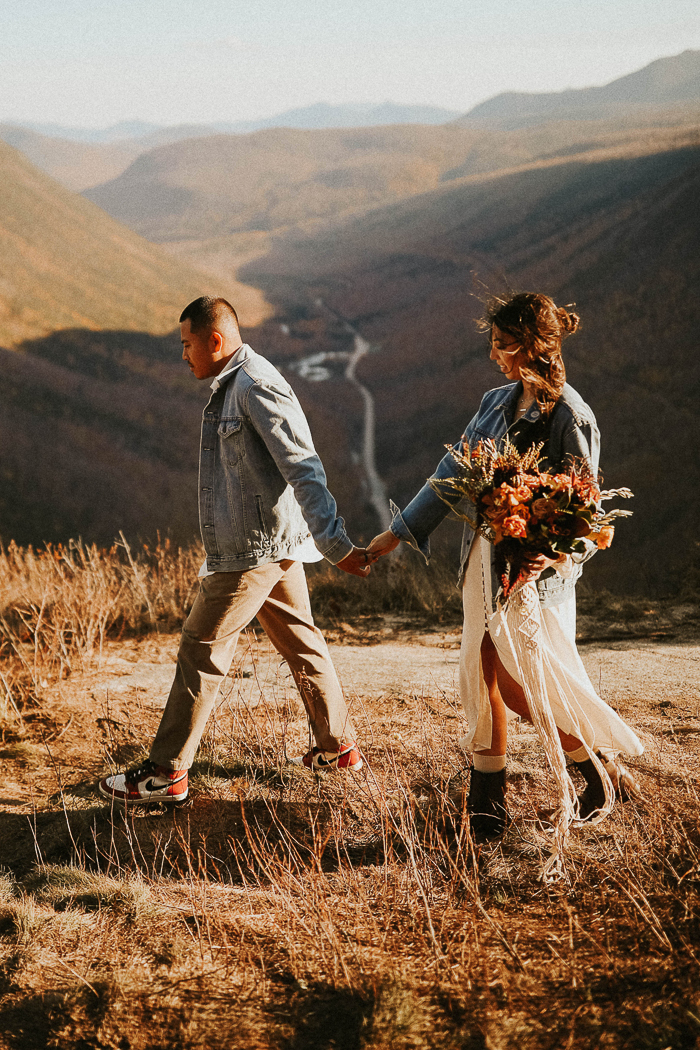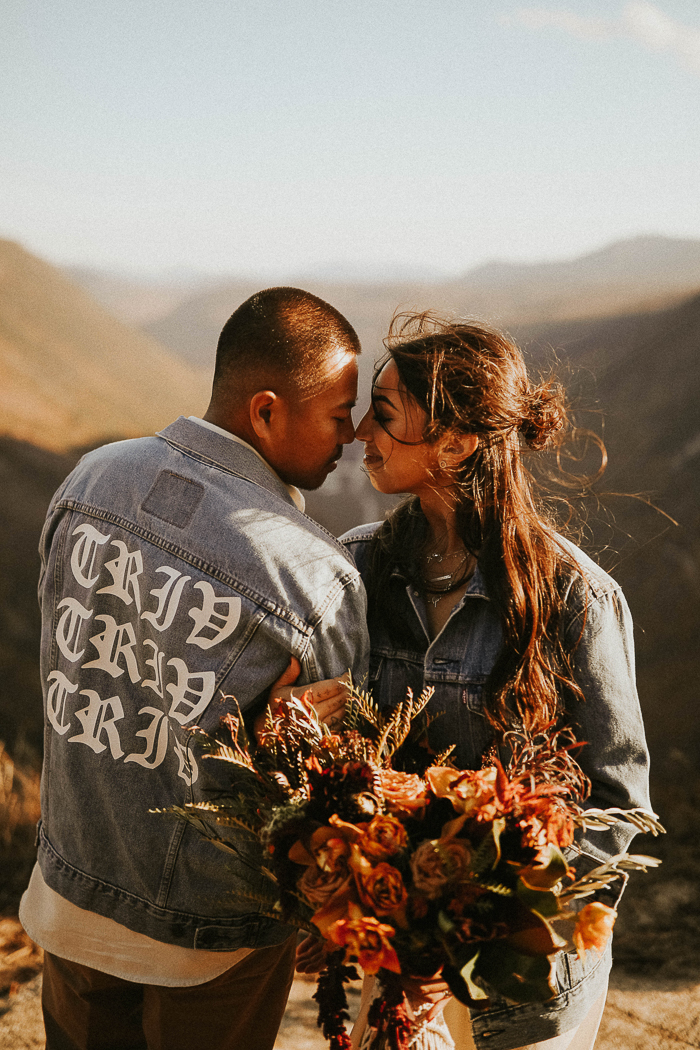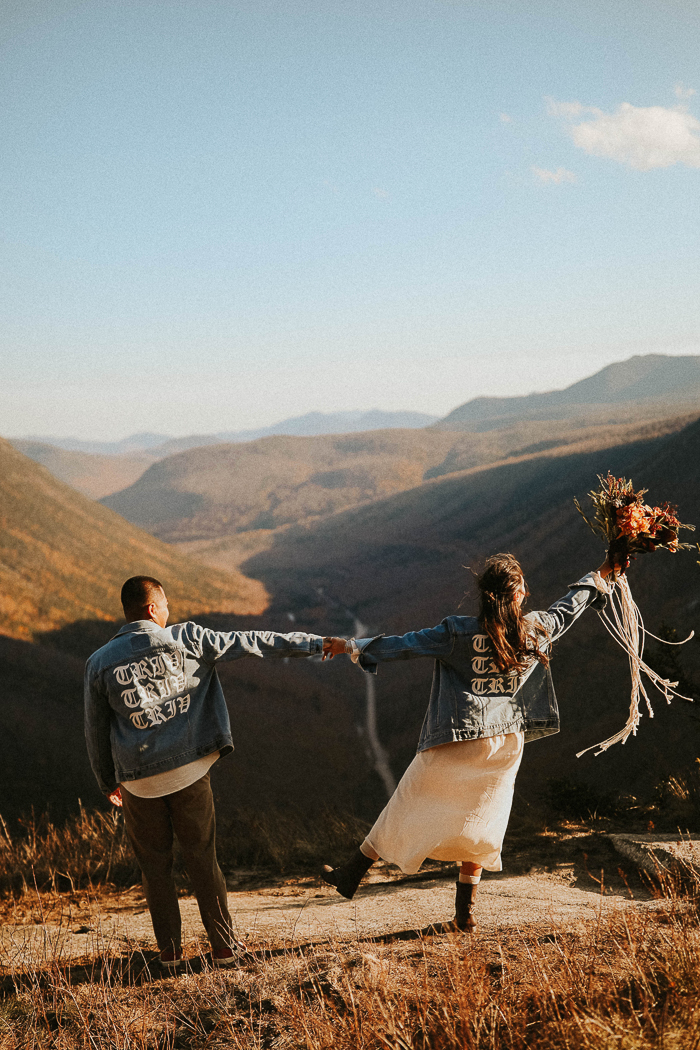 Shop similar denim jackets: Topshop Oversize Denim Jacket ($80); ASOS Design Regular Denim Jacket ($51); Levi's Ex-Boyfriend Trucker Jacket ($79.50)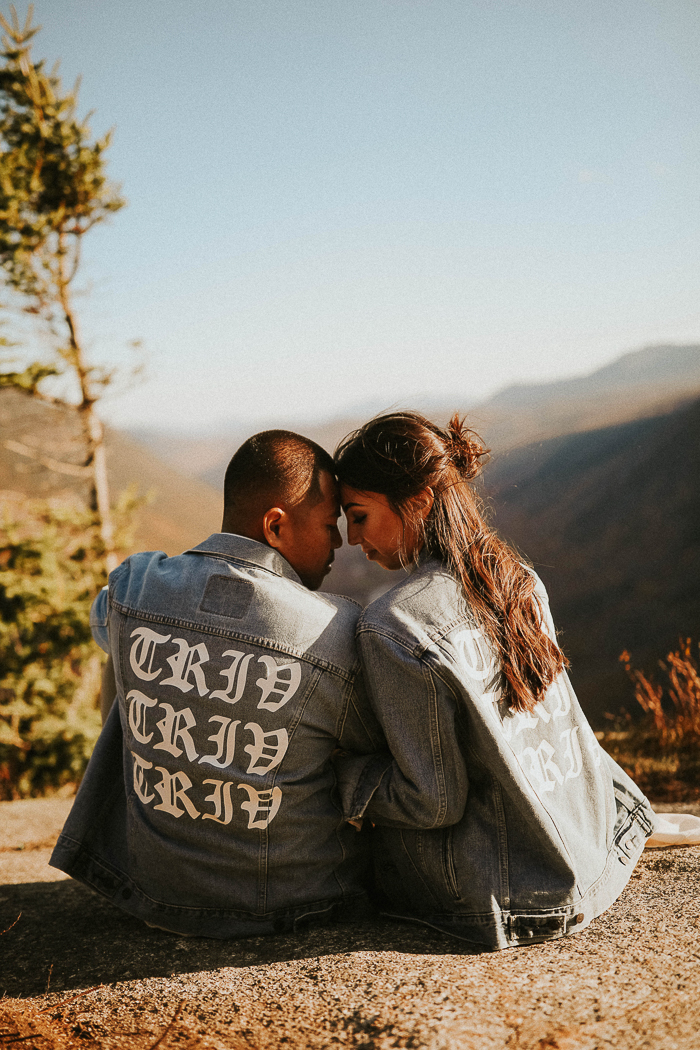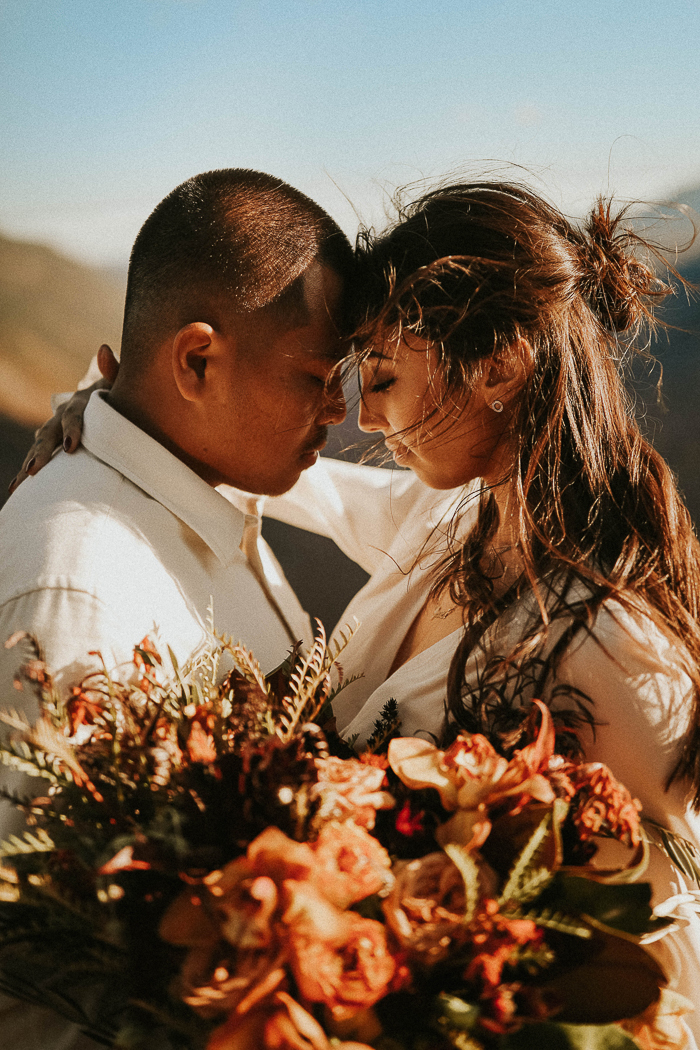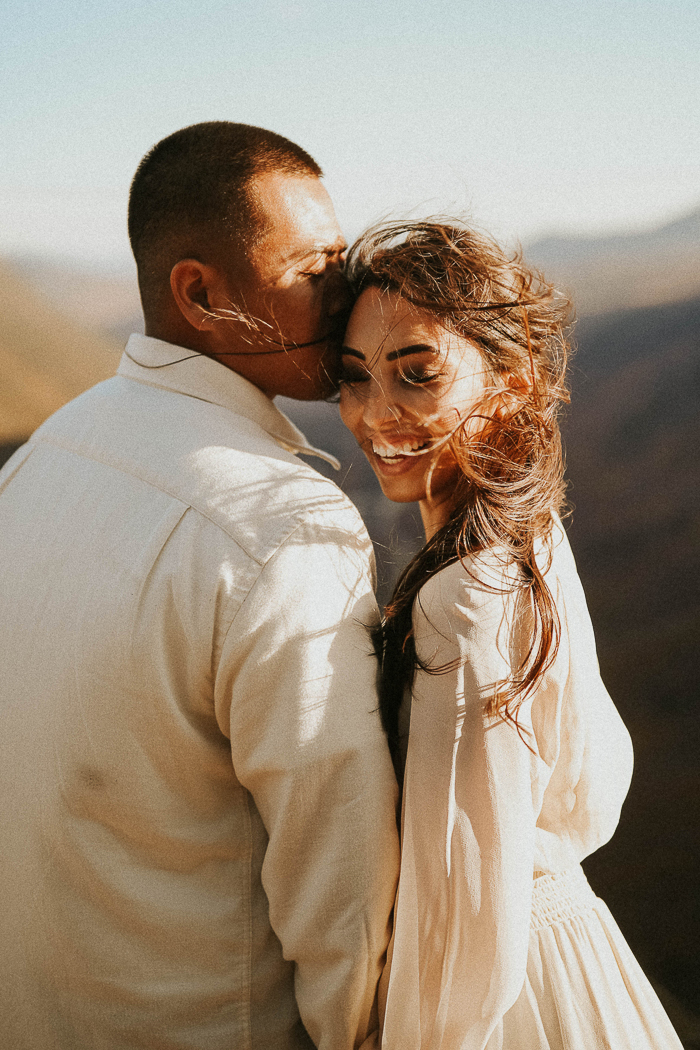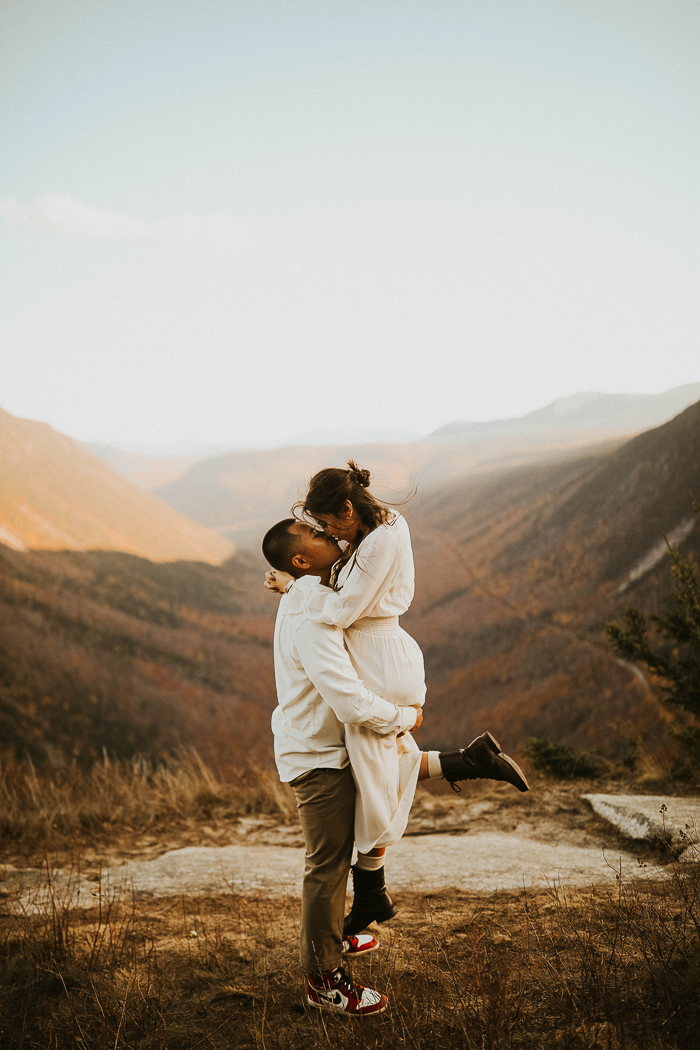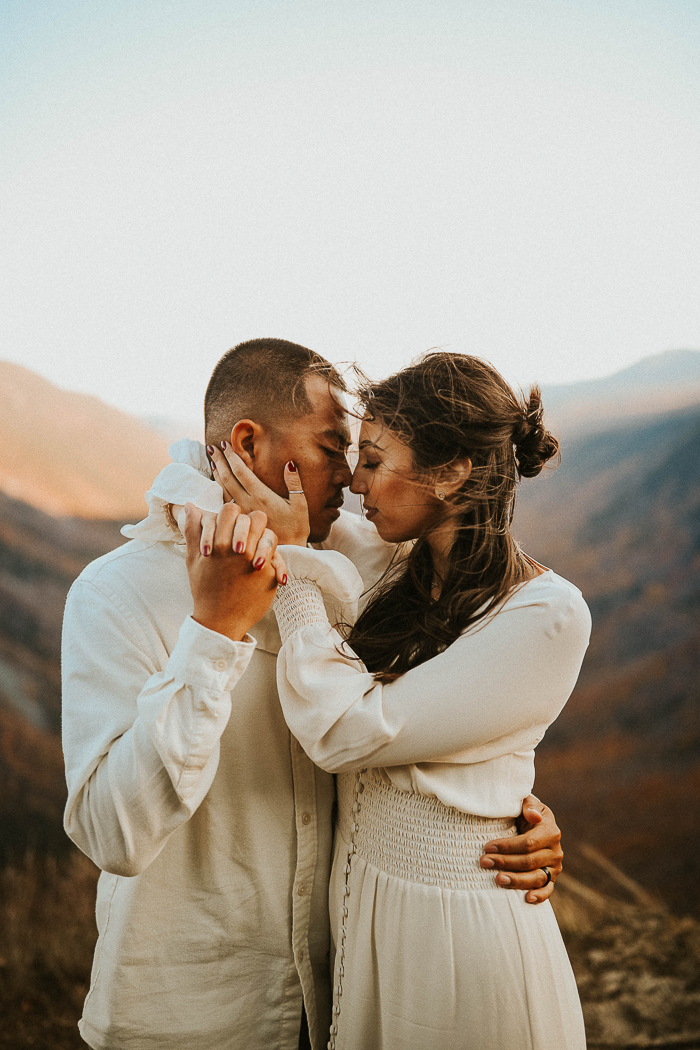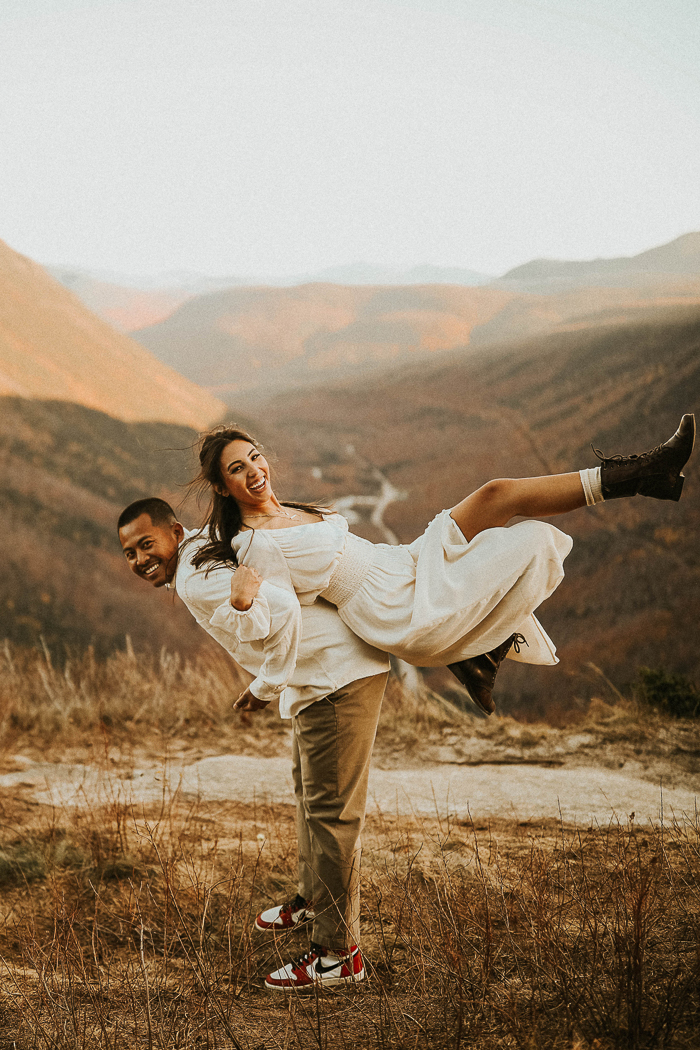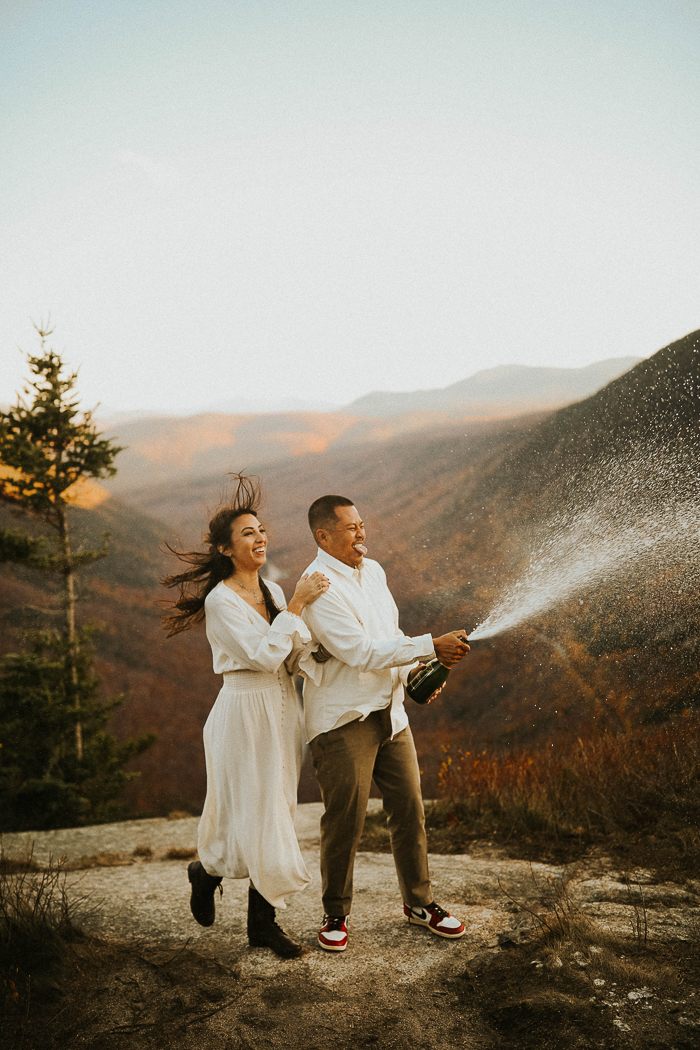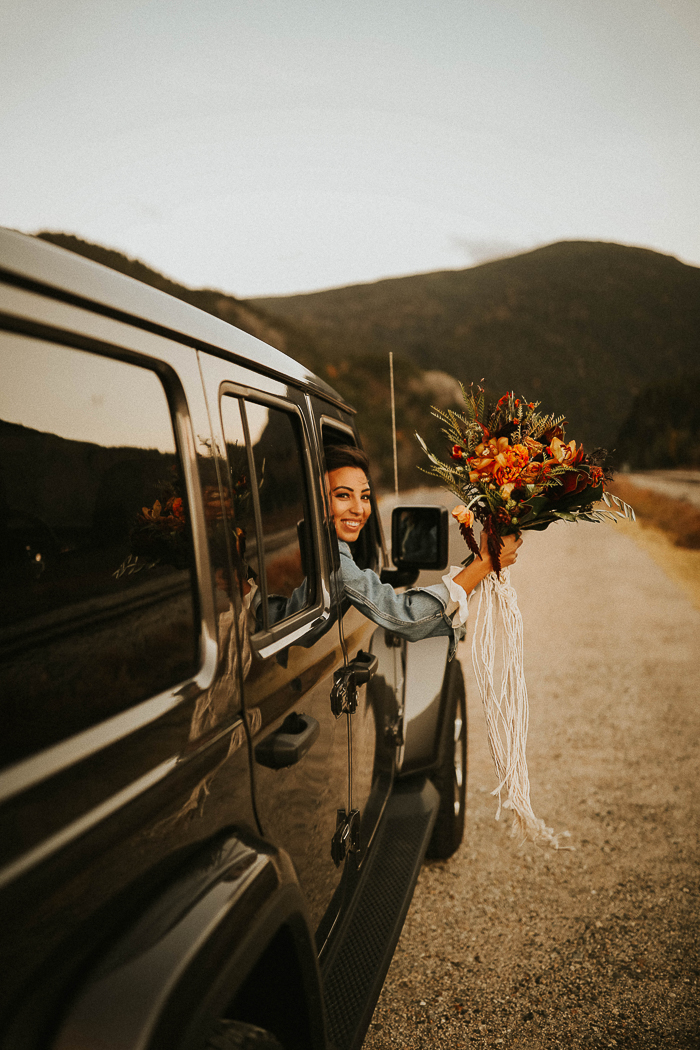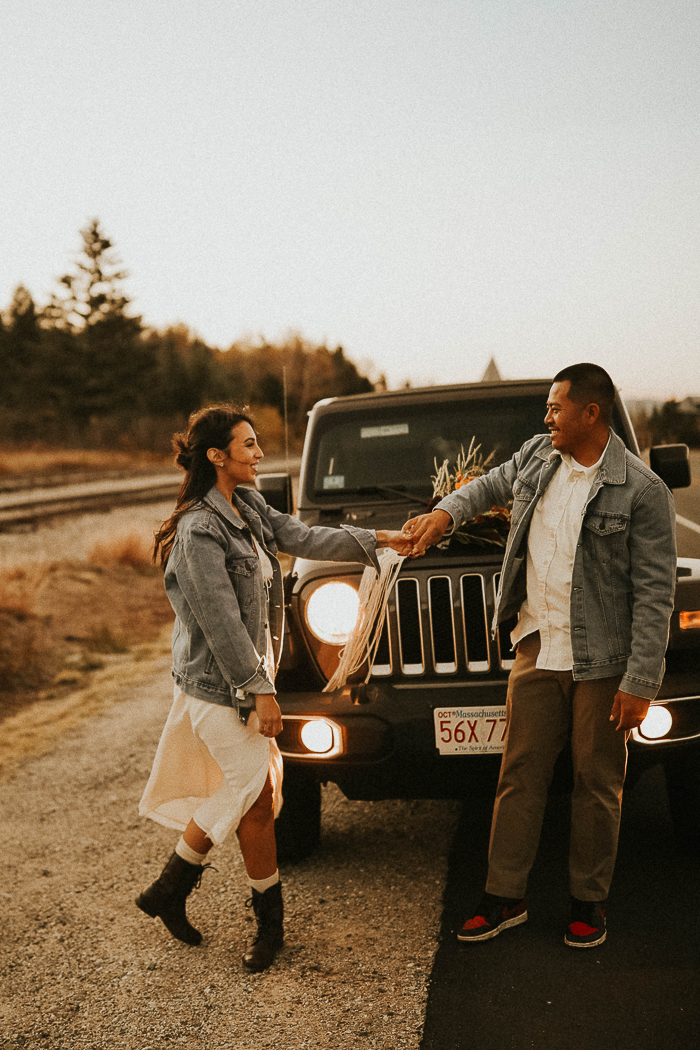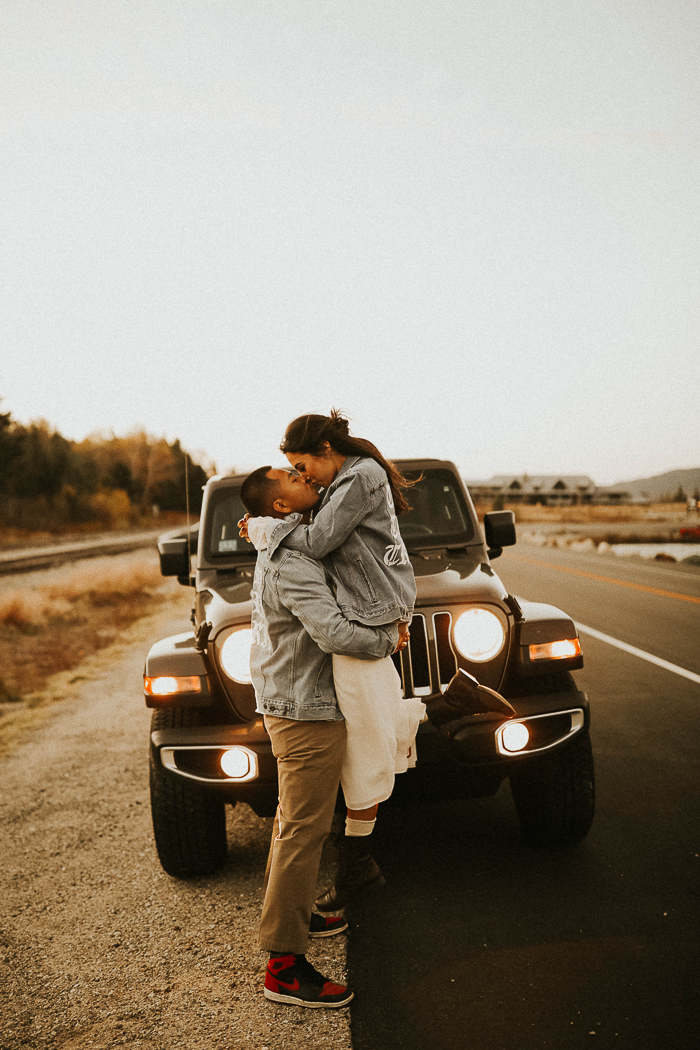 Congratulations again to Jessica and Sietha on their intimate White Mountains elopement! We're so glad that Junebug member Wild + Wed was there to plan their special day and that Abigail Renee Photography was there to capture every unique detail. To see more of Wild + Wed's work, check out their profile in our directory of wedding planners from around the world.