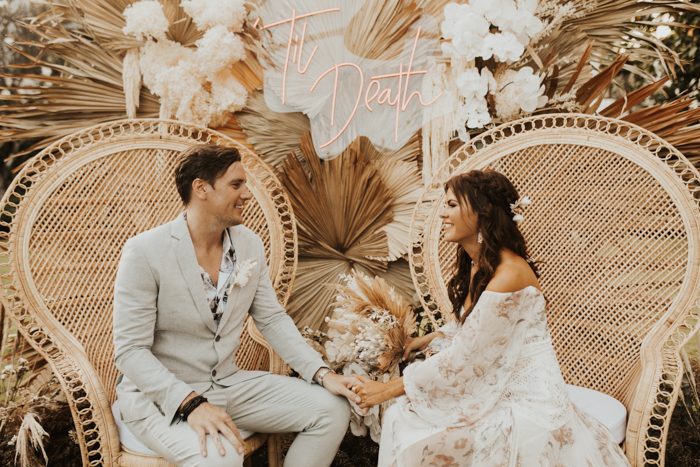 Free-spirited babes Kristen and David are making our boho Bali wedding dreams come true with their inspiring day at Pandawa Cliff Estate. The couple's goal was to make it a fun week for all of their friends, and with the help of Hitch'd Wedding and Events they did just that! If you've ever dreamed of creative entertainment ideas for your big day, these two had more than we've ever seen — including on-site tattoos by Bali Famous Ink. We can't wait for you to see how Sunnie Heers Photography captured every splendid Sandat Floral arrangement, Kristen's Rue De Seine gown and handmade earrings, and even more from this absolutely incredible day at Pandawa Cliff Estate!
The Couple:
Kristen & David
The Wedding:
Pandawa Cliff Estate, Bali, Indonesia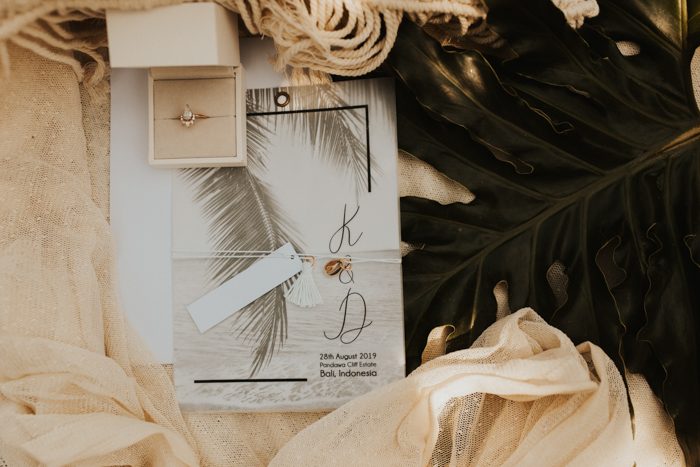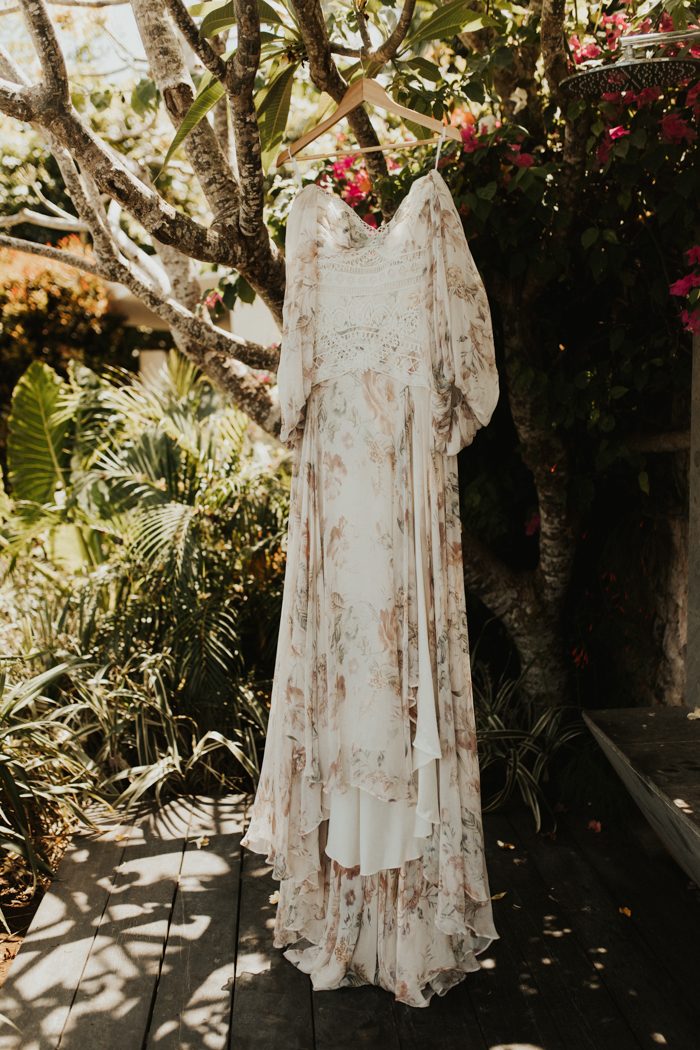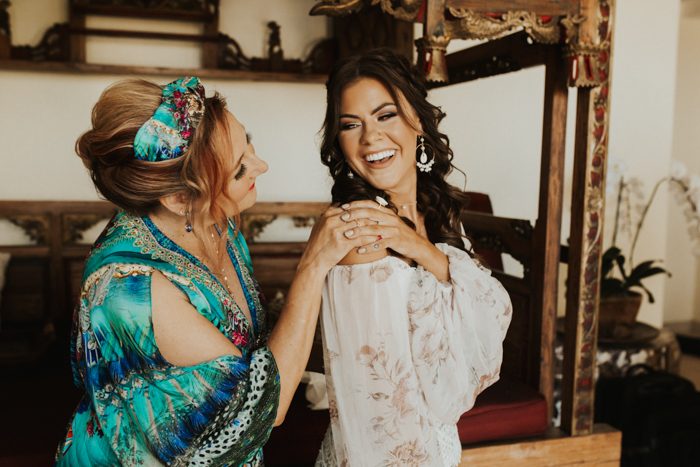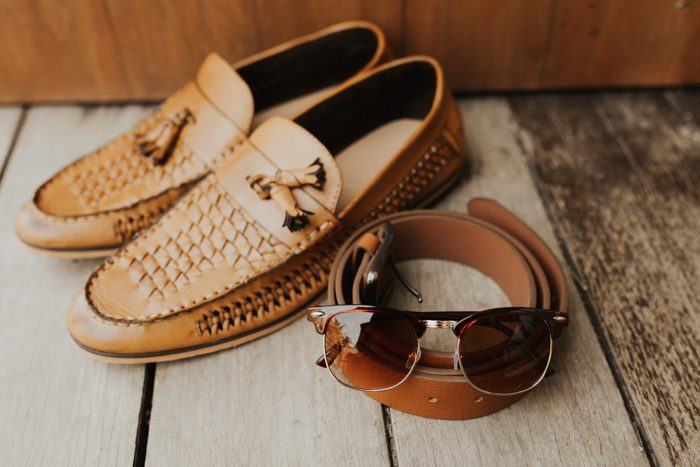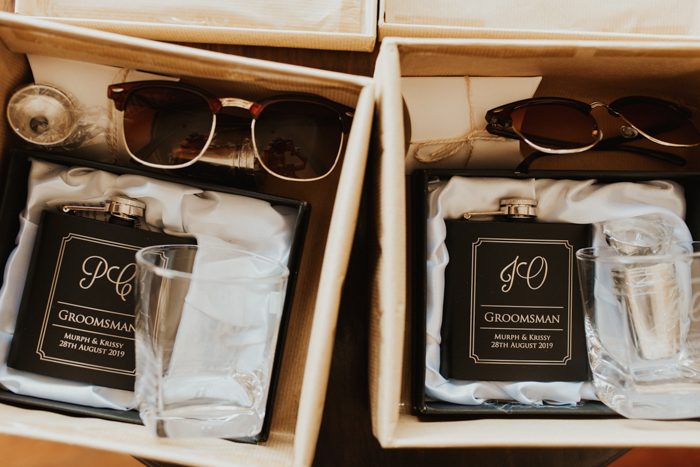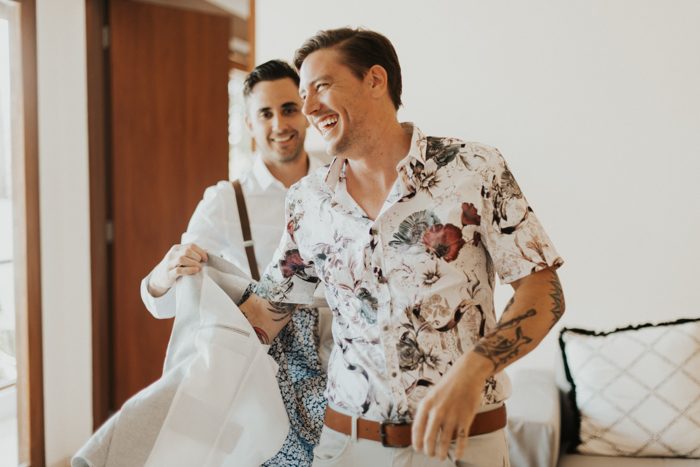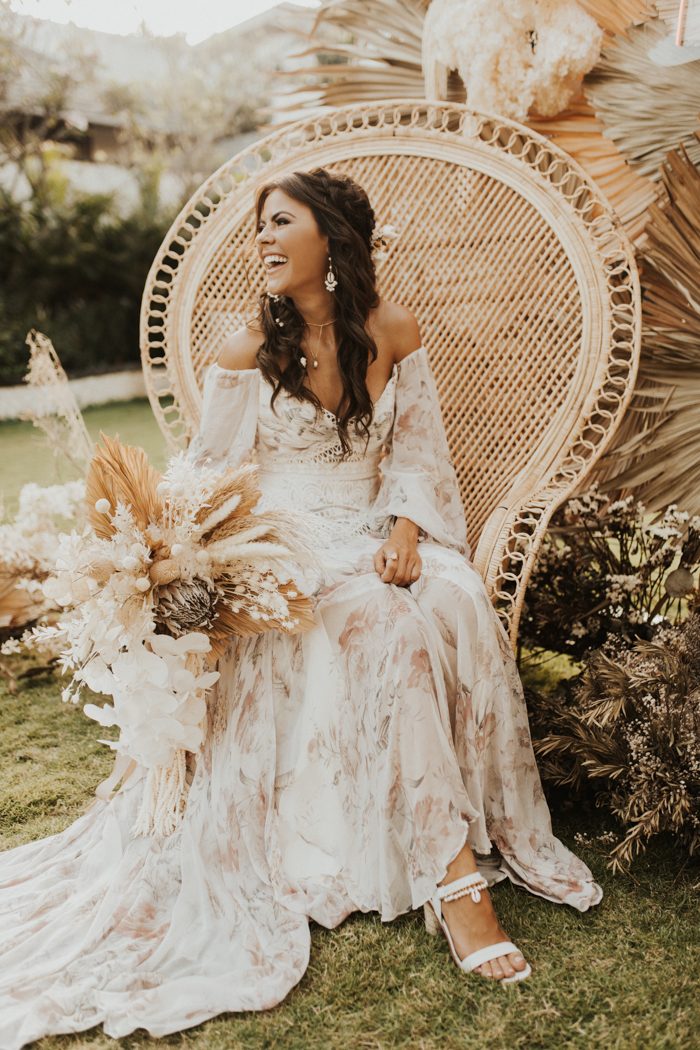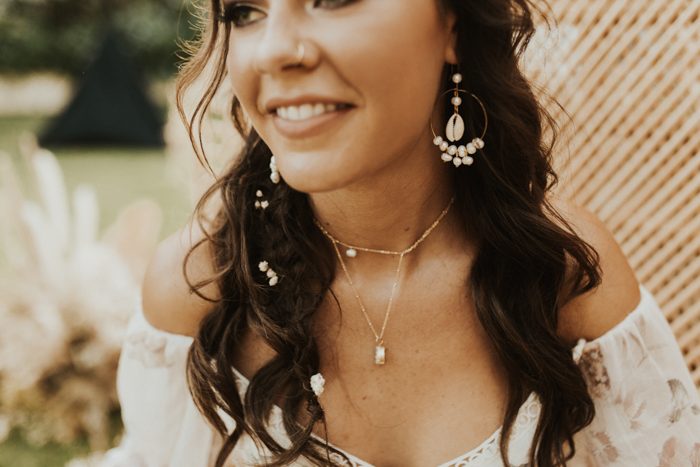 SHOP THIS LOOK: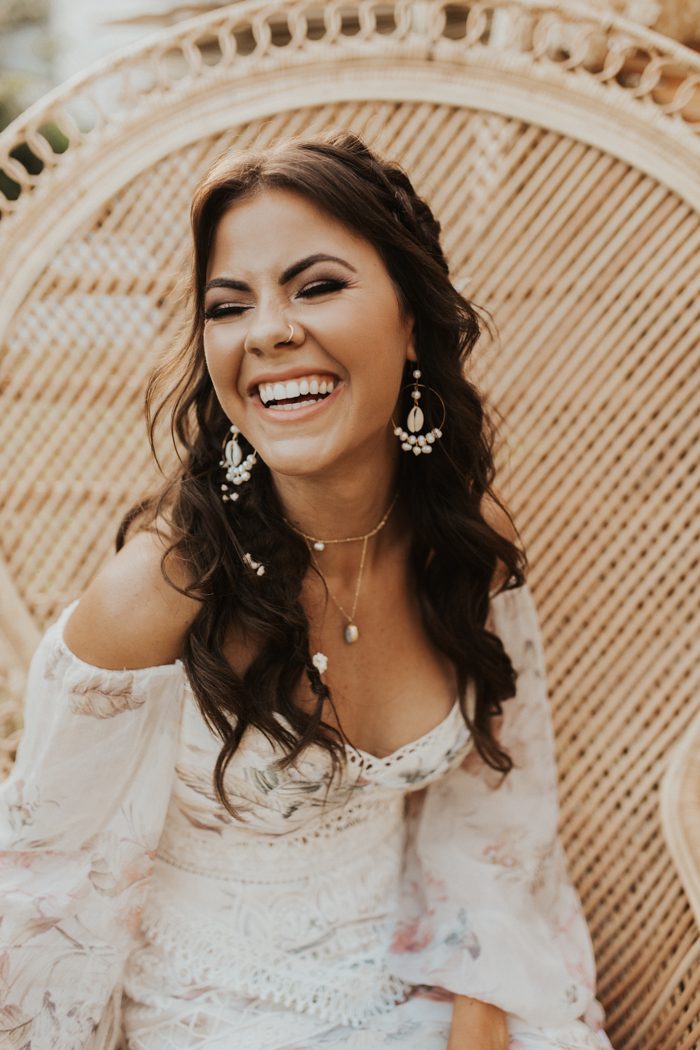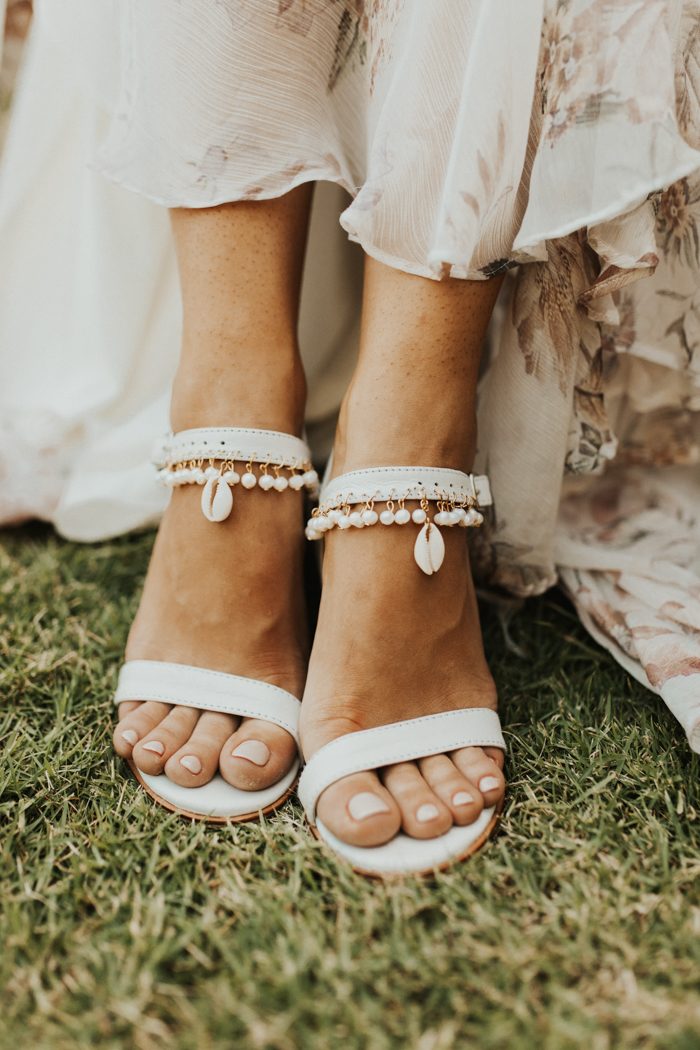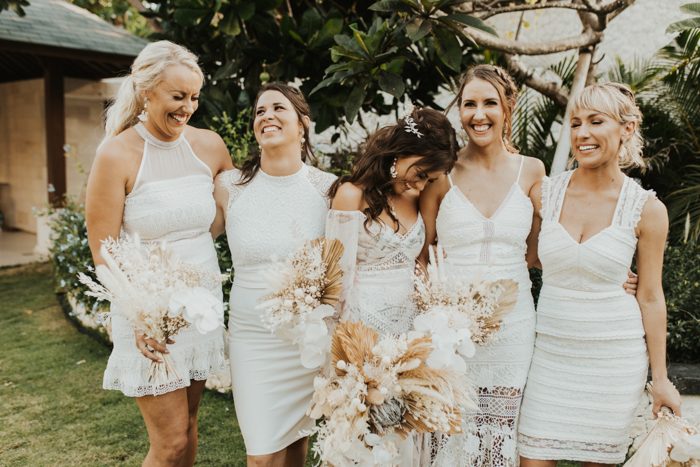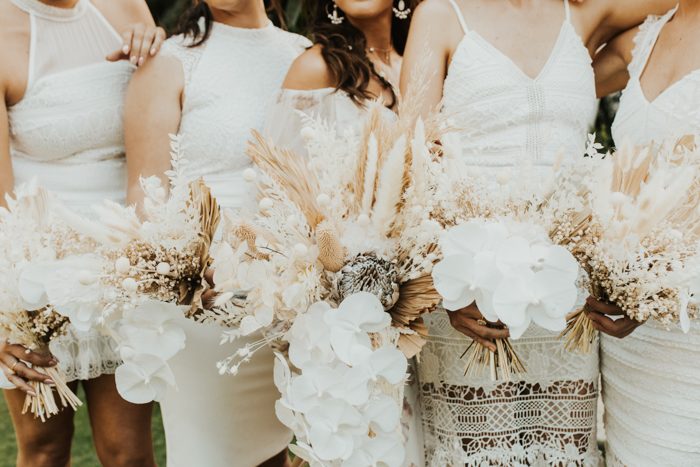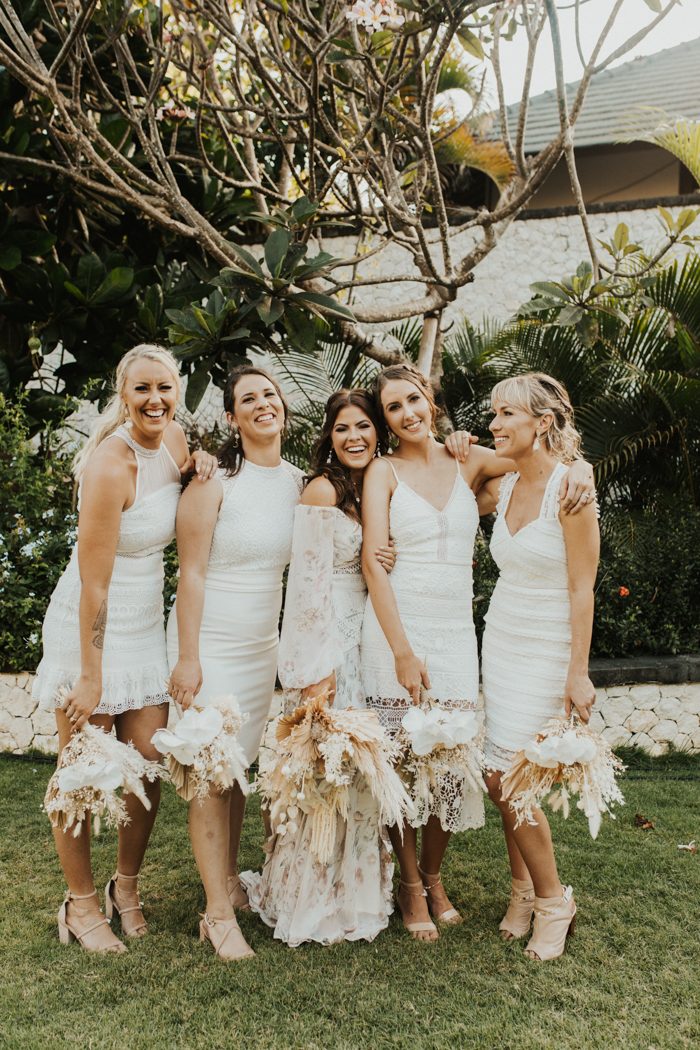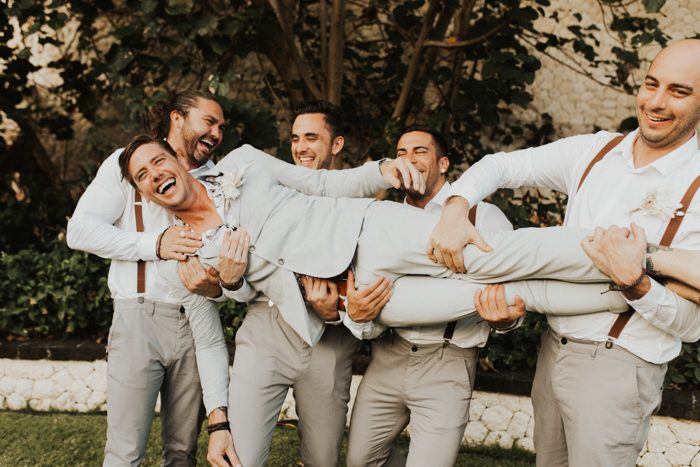 Wedding planning advice from the bride and groom: Get a planner. Hands down the best investment we made for our wedding. The seamless planning, styling and coordination process was worth every cent – zero stress meant we had the whole day to focus on each other and soak in the incredible day. Not only did our planners, Hitch'd Weddings & Events, organize our entire wedding from start to finish, they also coordinated Kristen's Mexican Fiesta themed bridal shower (complete with Sangria bar, photo wall, Mexican picnic & DIY sombrero making) and our Recovery Party the next day (with guest tattoo station, lounge bean bags, pool toys, mimosa bar, food platters & custom engraved coconuts). They had everything so seamlessly coordinated every step of the way, that not for a moment did we have to worry about lifting a finger. The designs they put together were breathtaking, and Kira (our planner) was an absolute magician!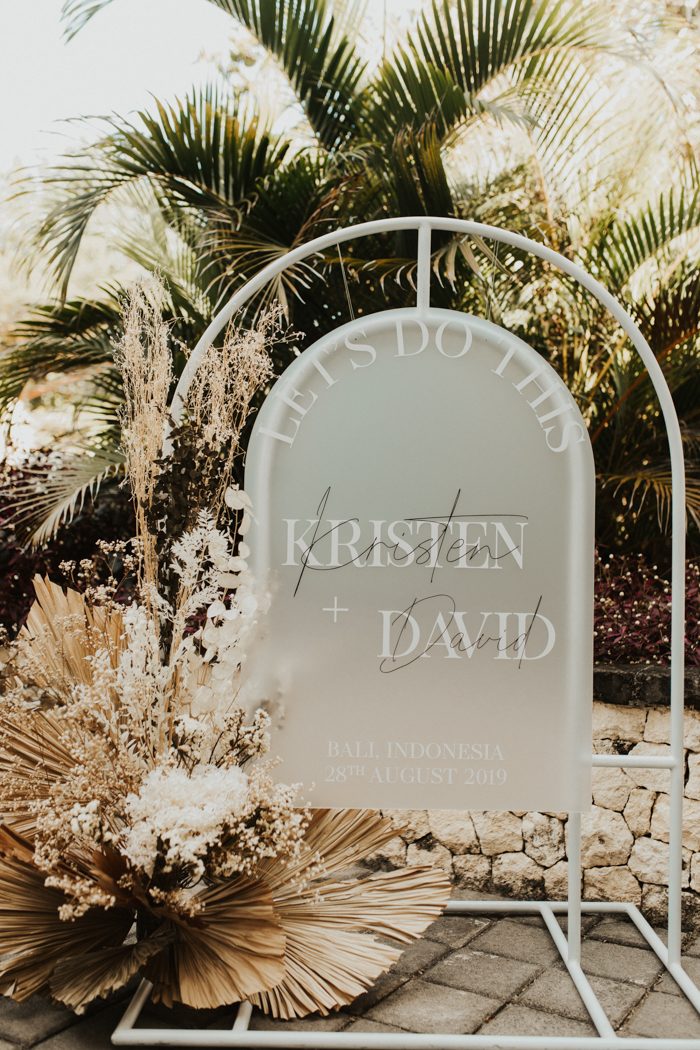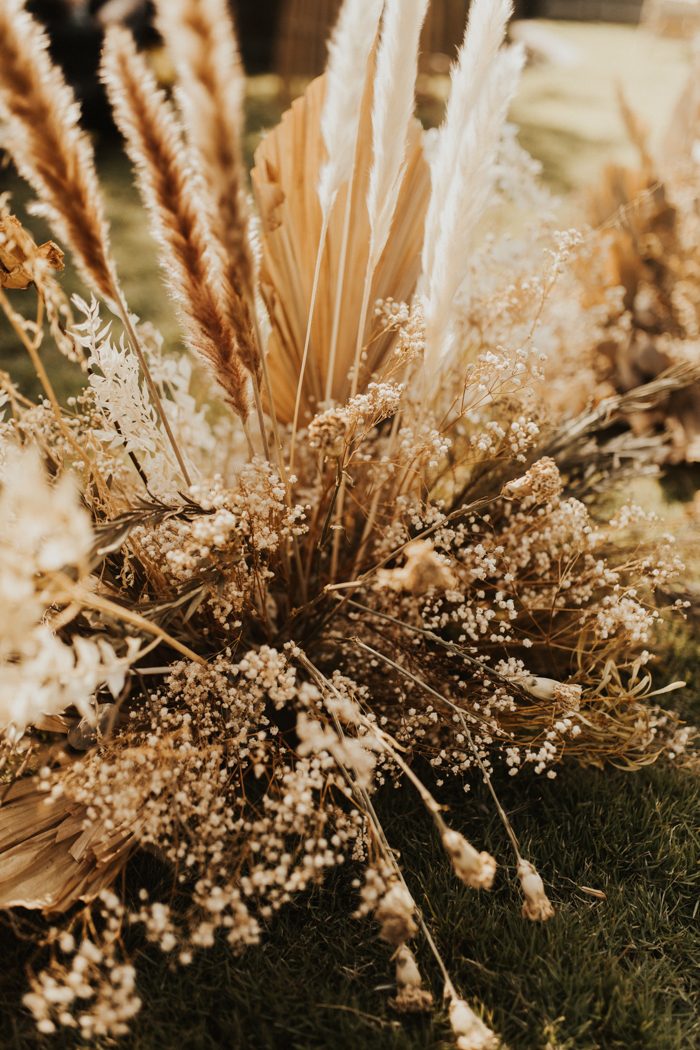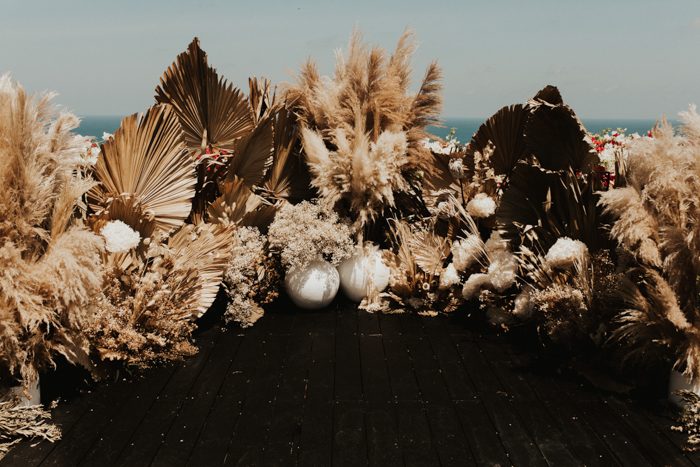 From the beginning our aim was for a relaxed and truly personalized ceremony. We opted for cocktail-style seating in lieu of your traditional rows of chairs, to make everyone feel a part of the action. The procession song was kept a surprise from David, so the moment it started to play was a real tear jerker.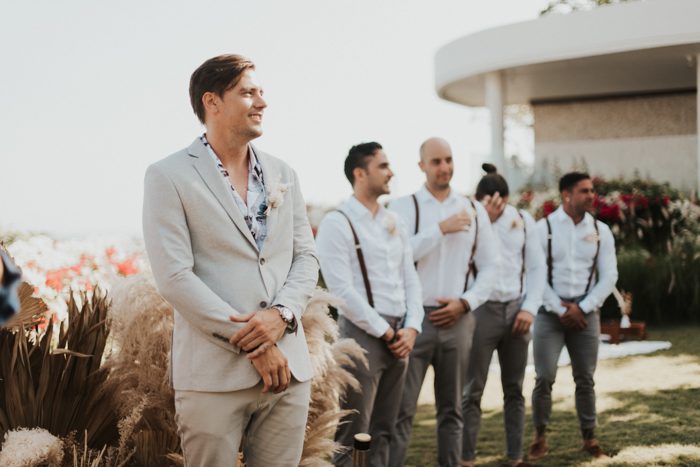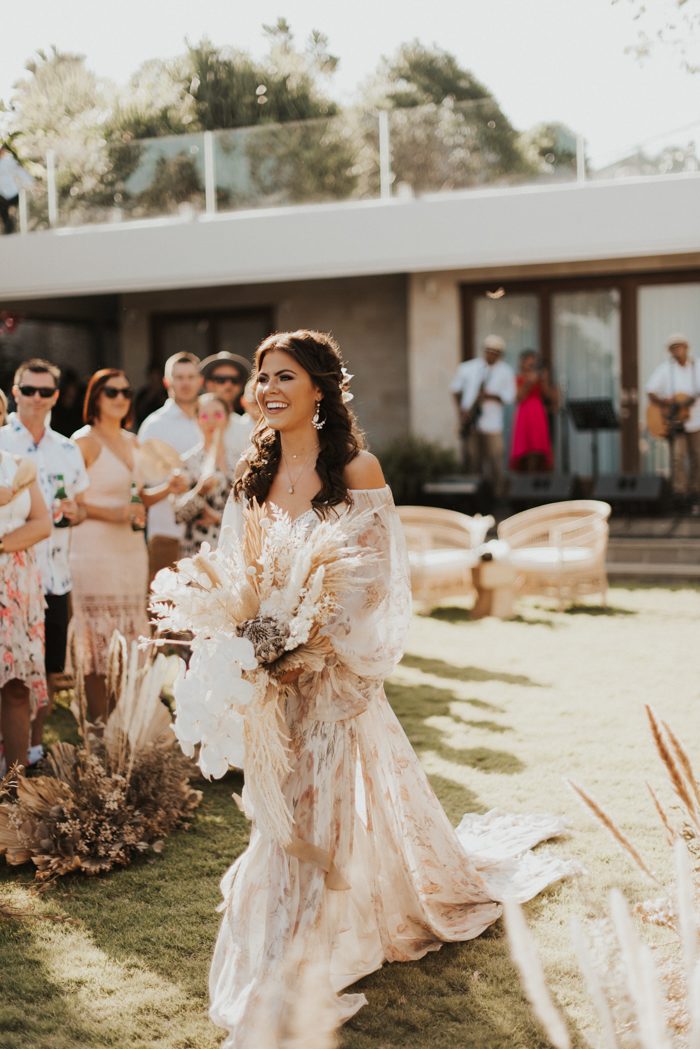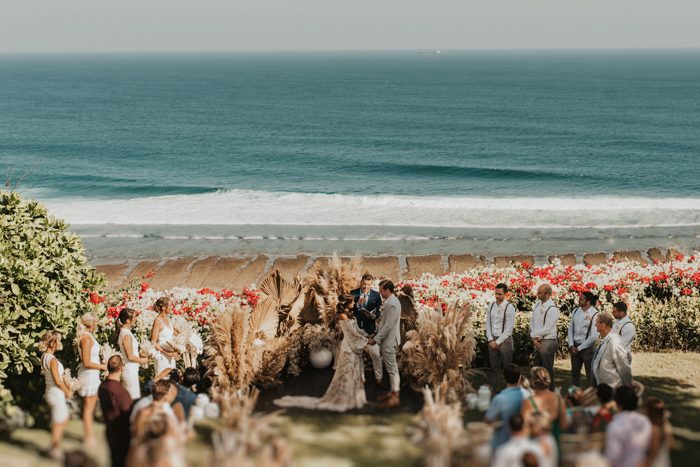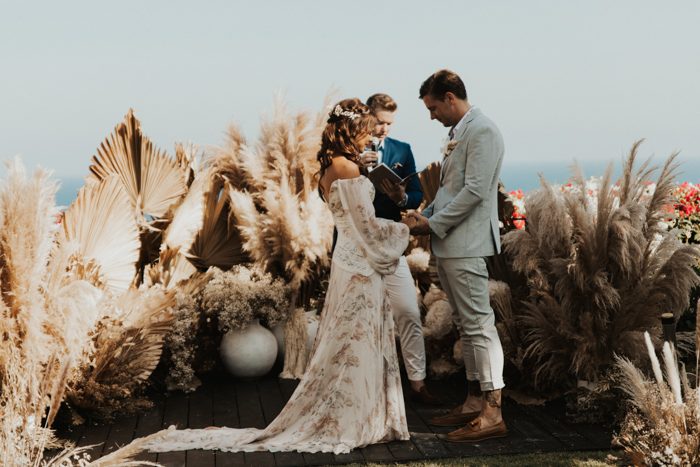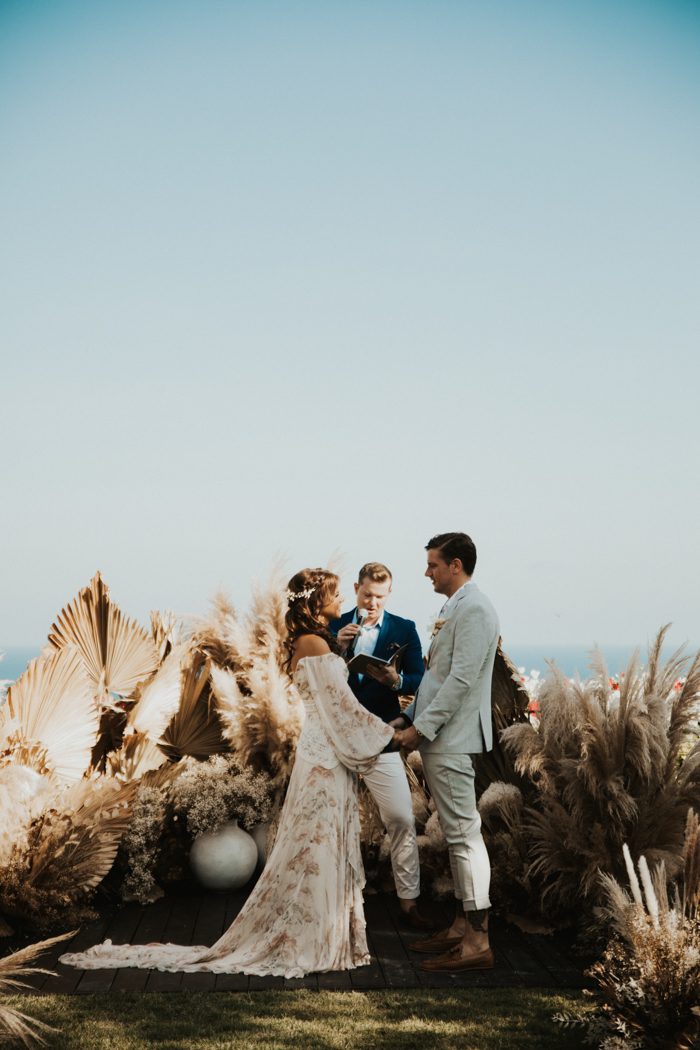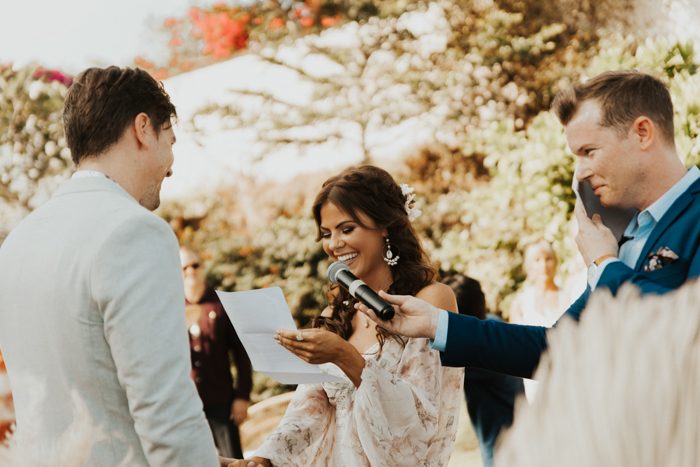 We are both avid tattoo fans, so we opted for something a little more permanent than an exchange of rings – instead exchanging tattoo stencils of each others initials! Which were soon after made permanent. Overall the ceremony was a true reflection of everything that we as a couple hold dear, and was filled with personality and laughs from start to finish.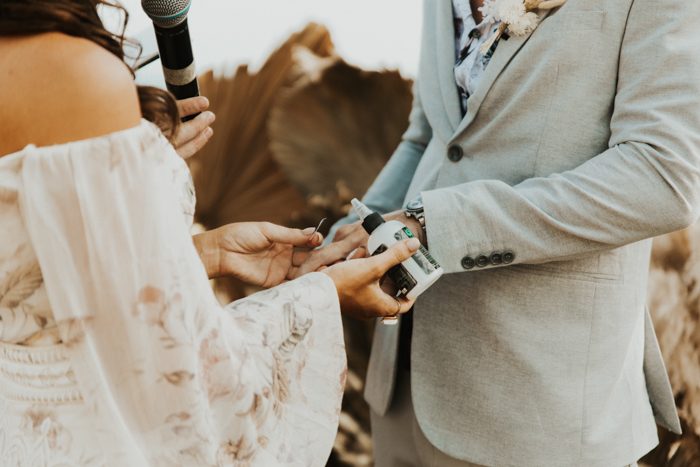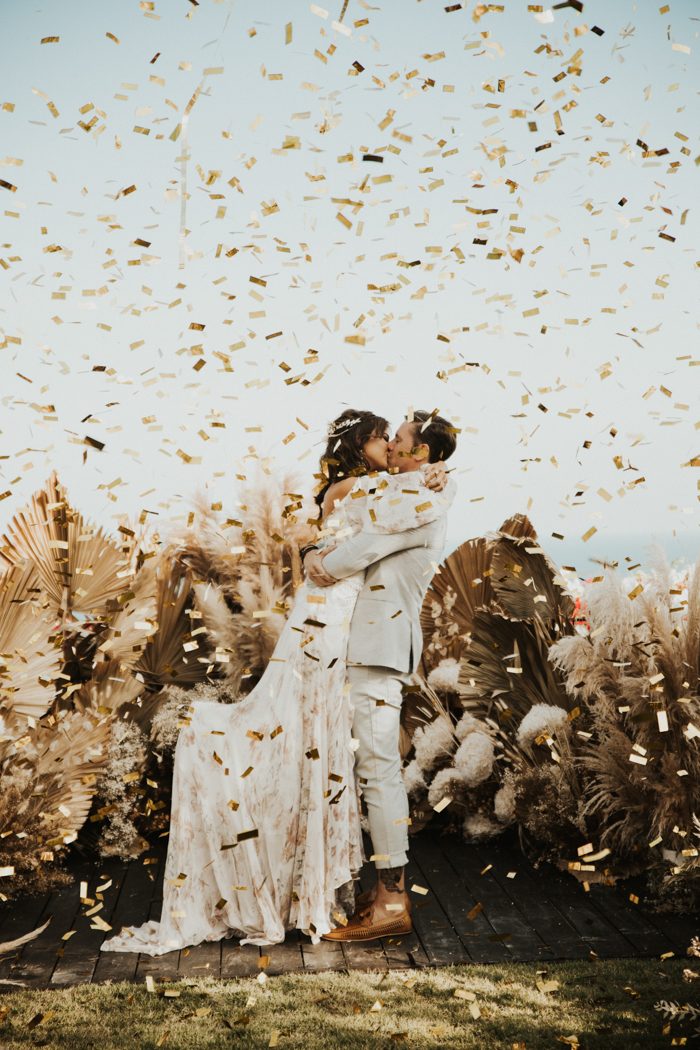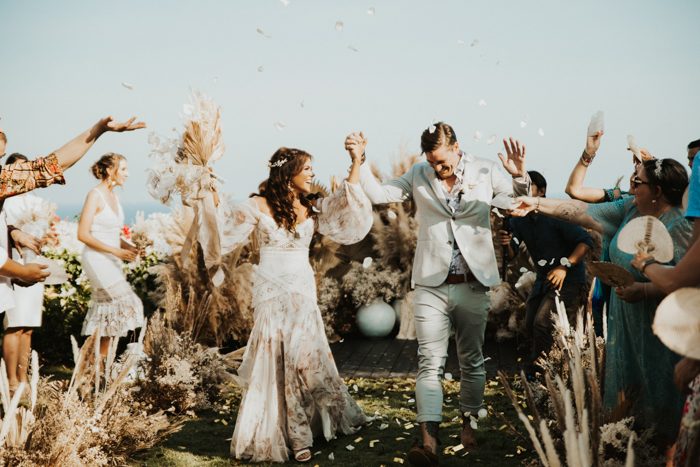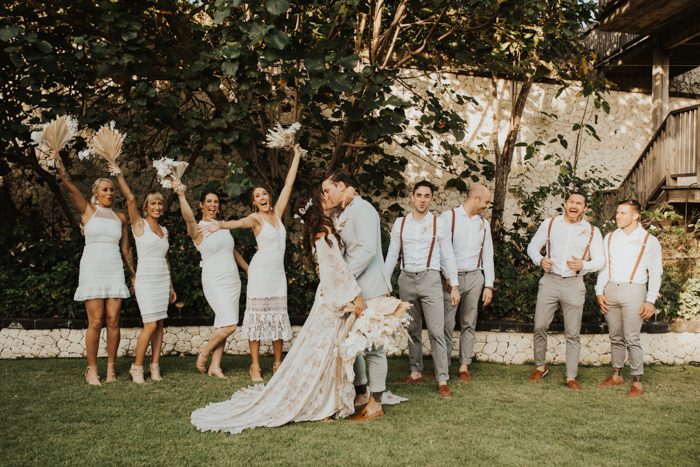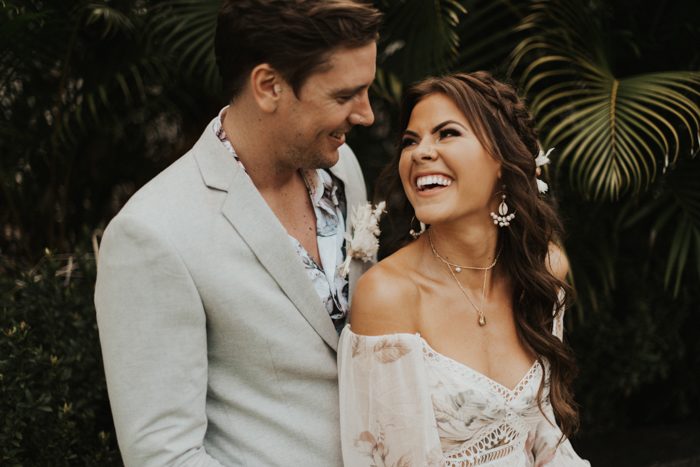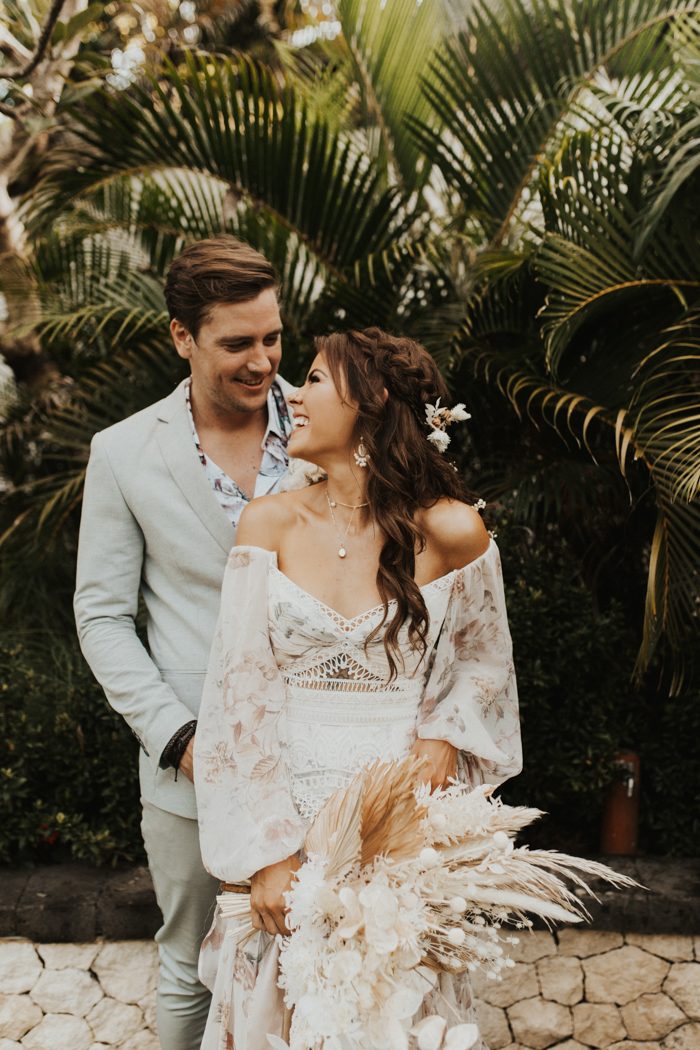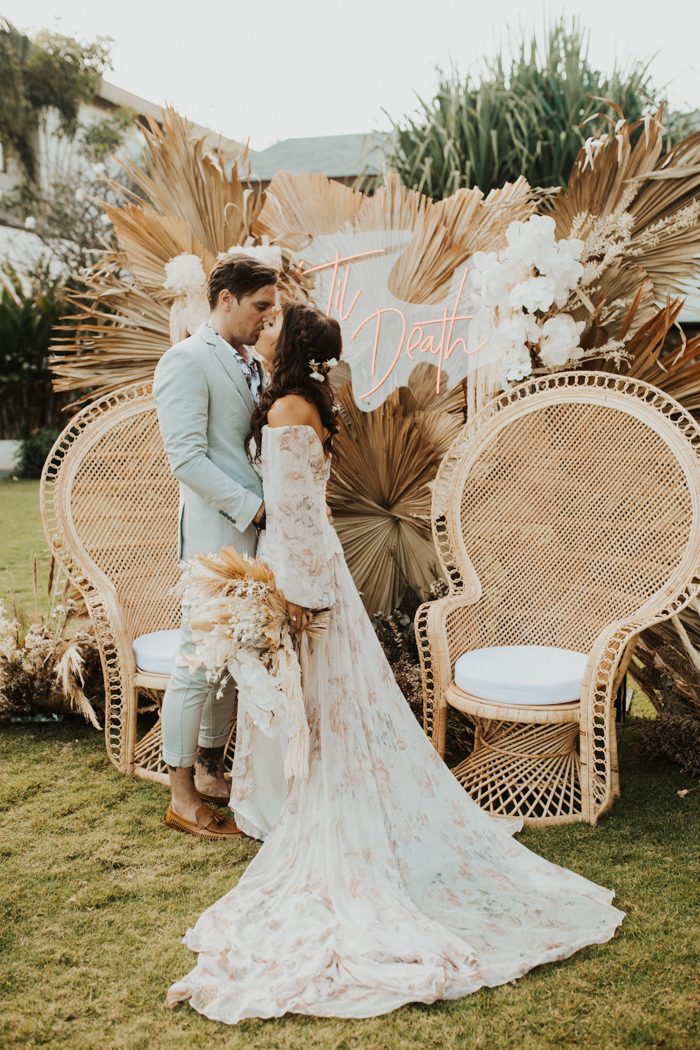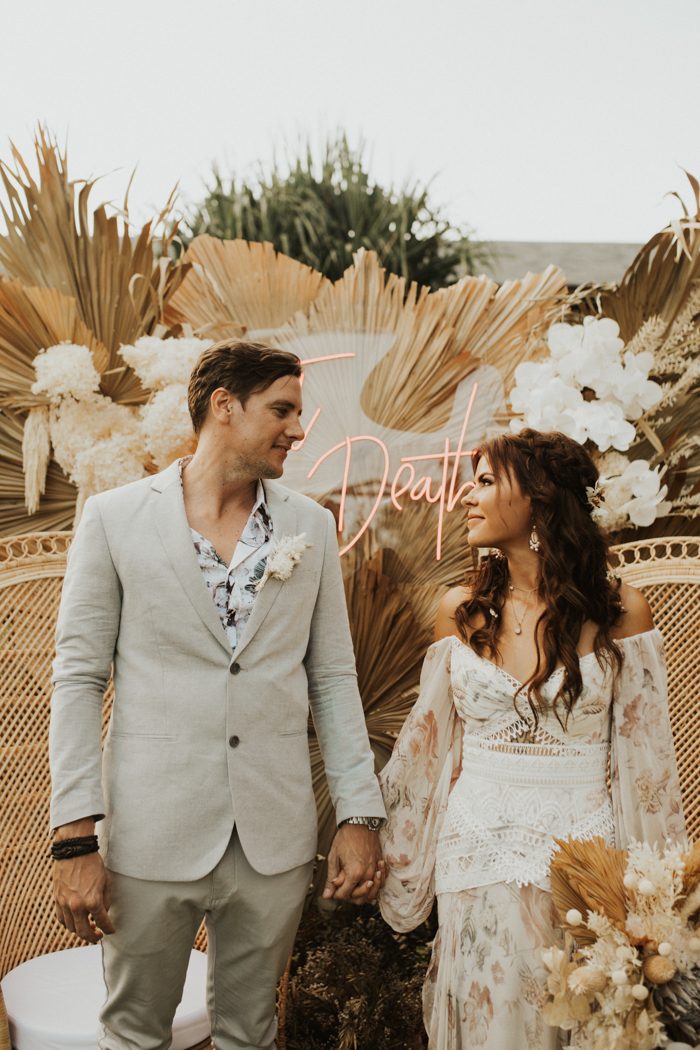 Made and the team at Sandat Floral do the most incredible, original and modern arrangements that we've ever seen! Their passion and ability to source the florals from all over the world and get them to Bali to create absolute masterpieces simply blew us away!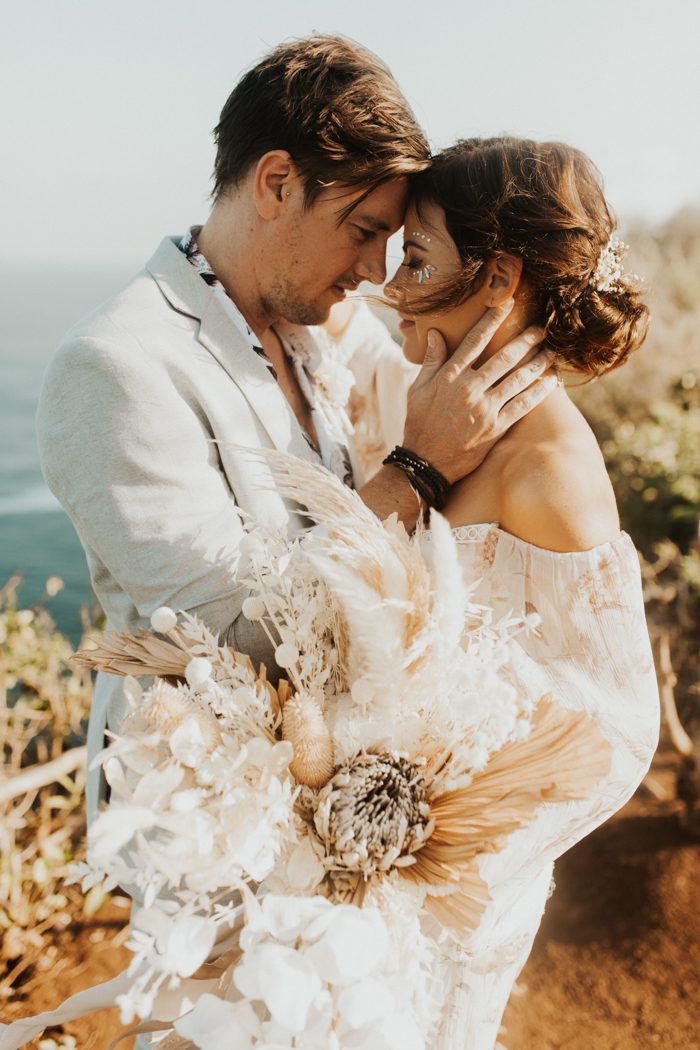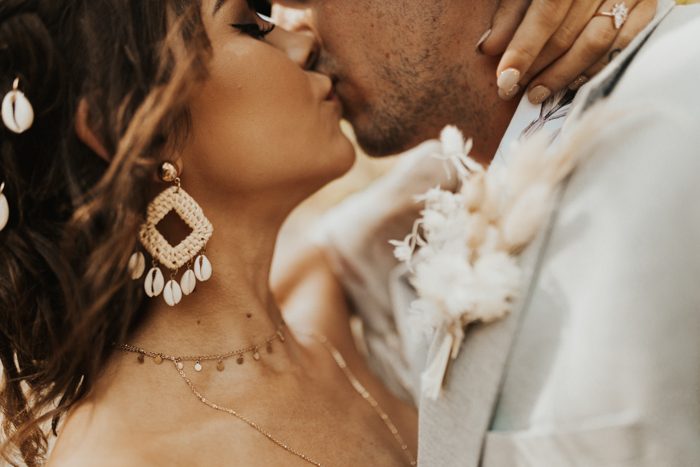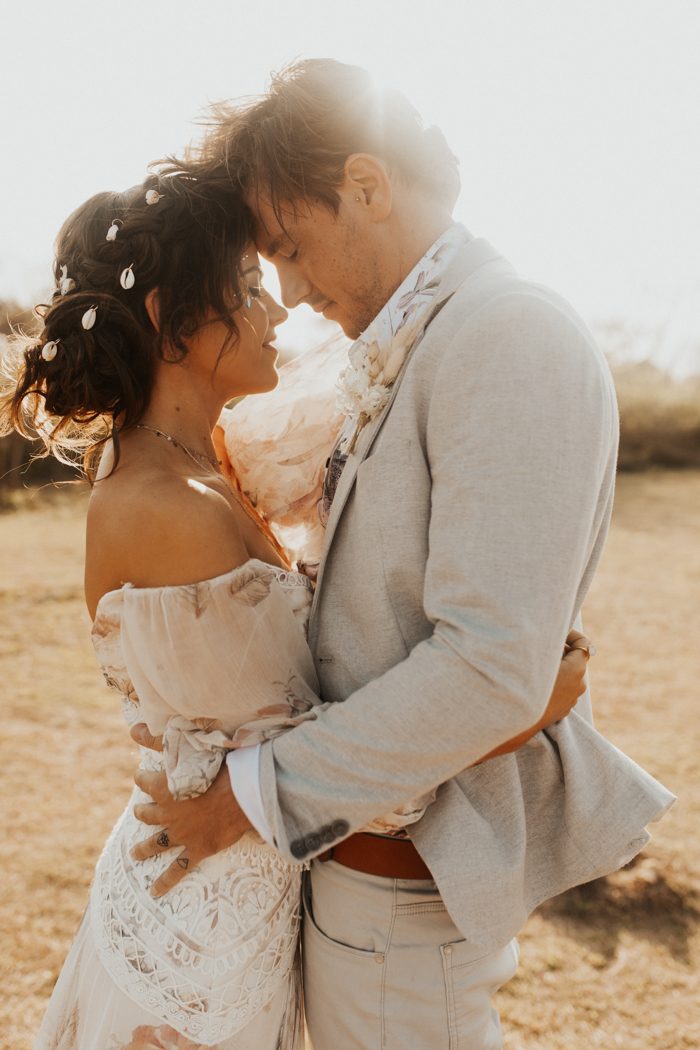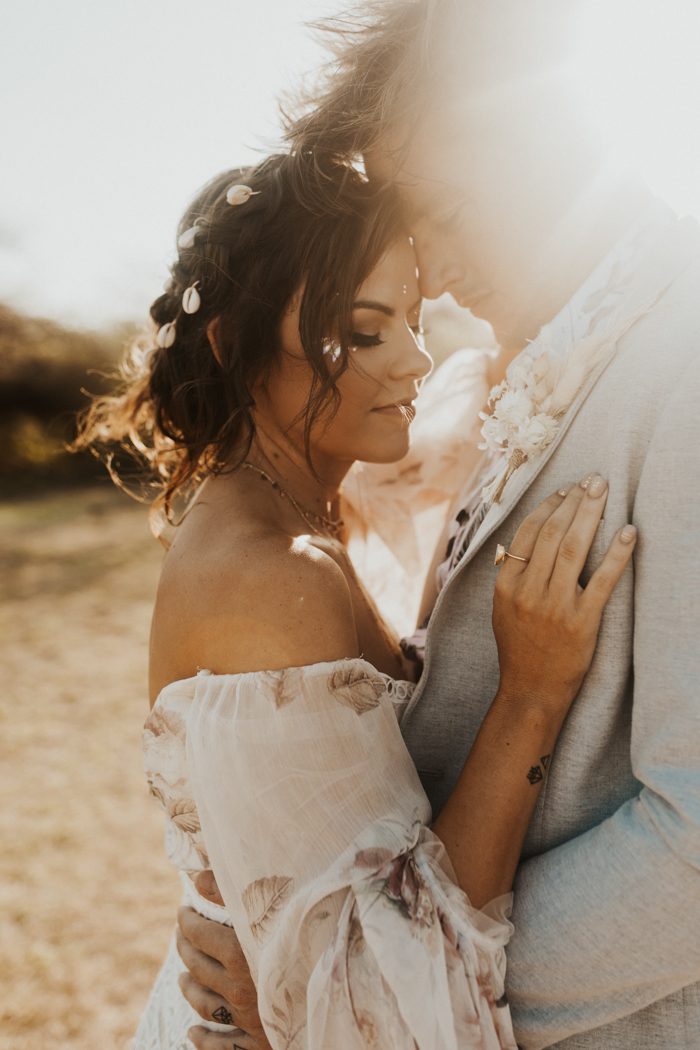 Sunnie flew over all the way from Colorado USA to capture our day for us! She spent the week with us and our friends and we didn't want her to leave by the end of her trip! She made everyone feel so comfortable and the outcome was pure magic!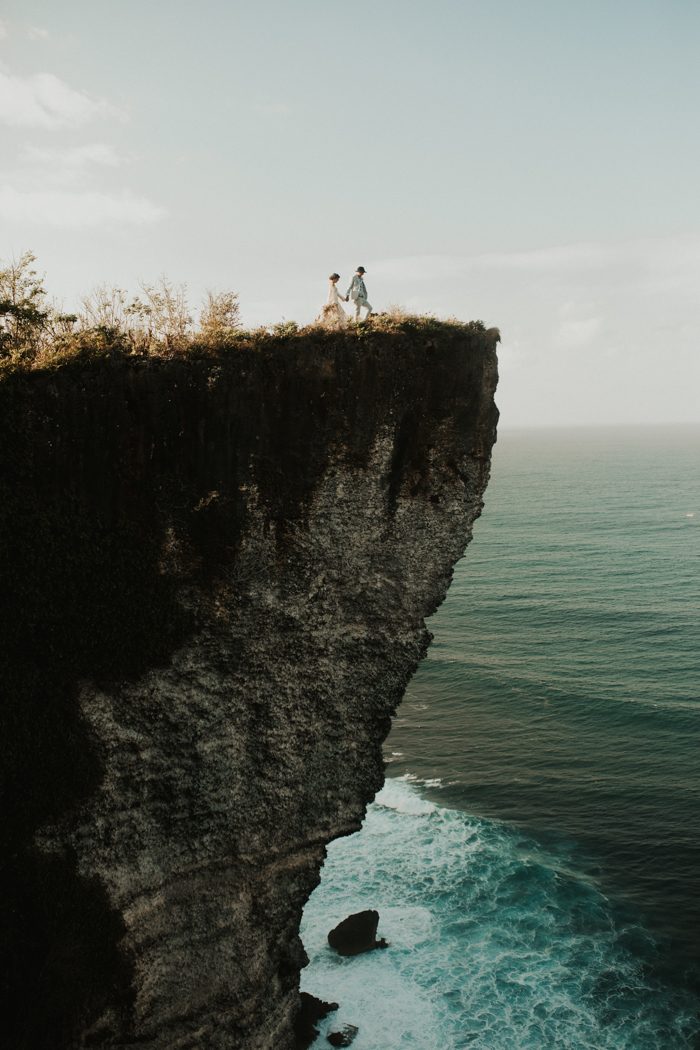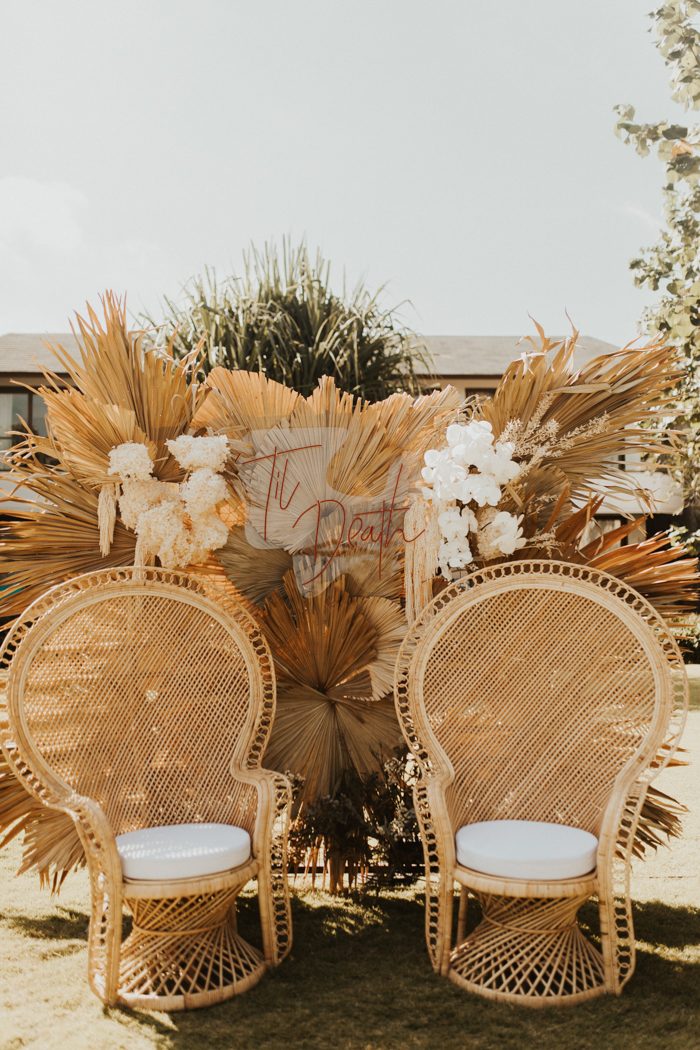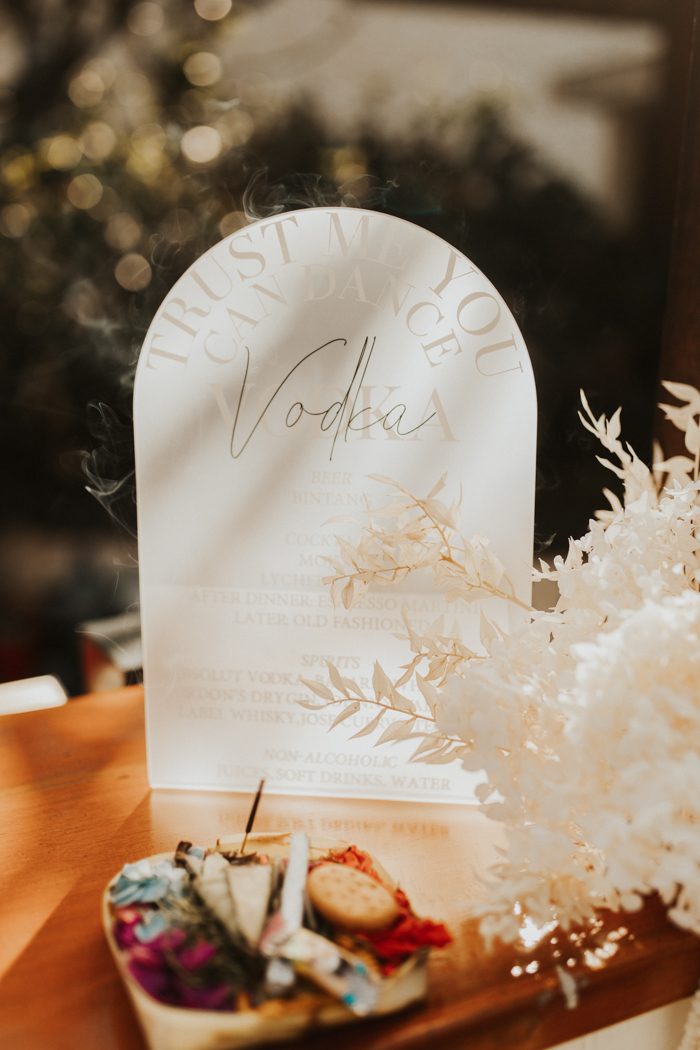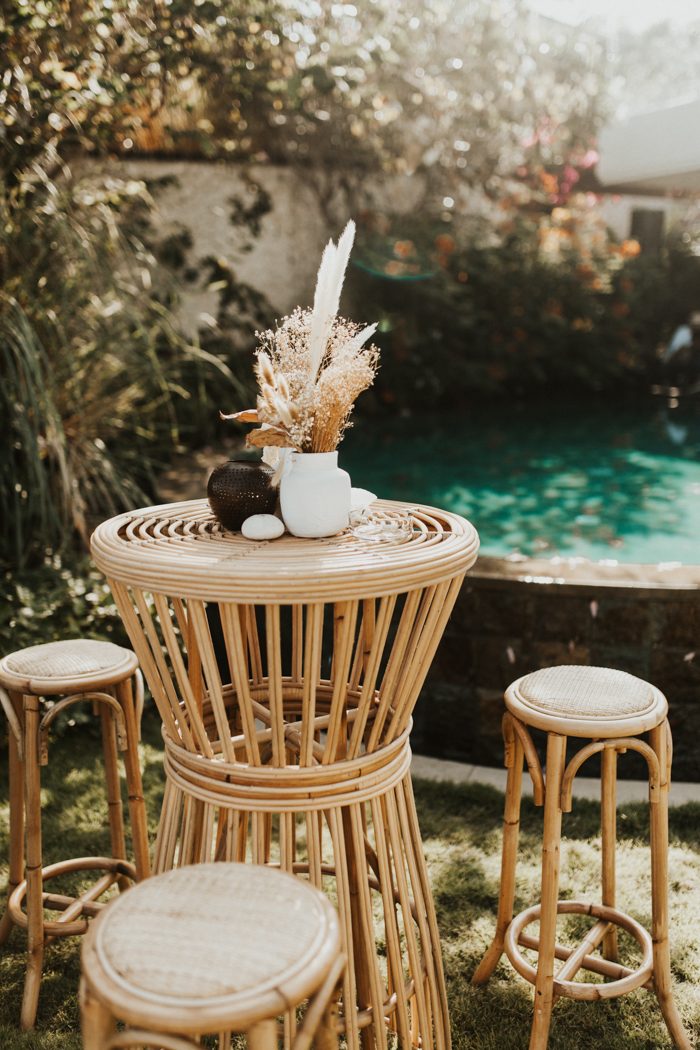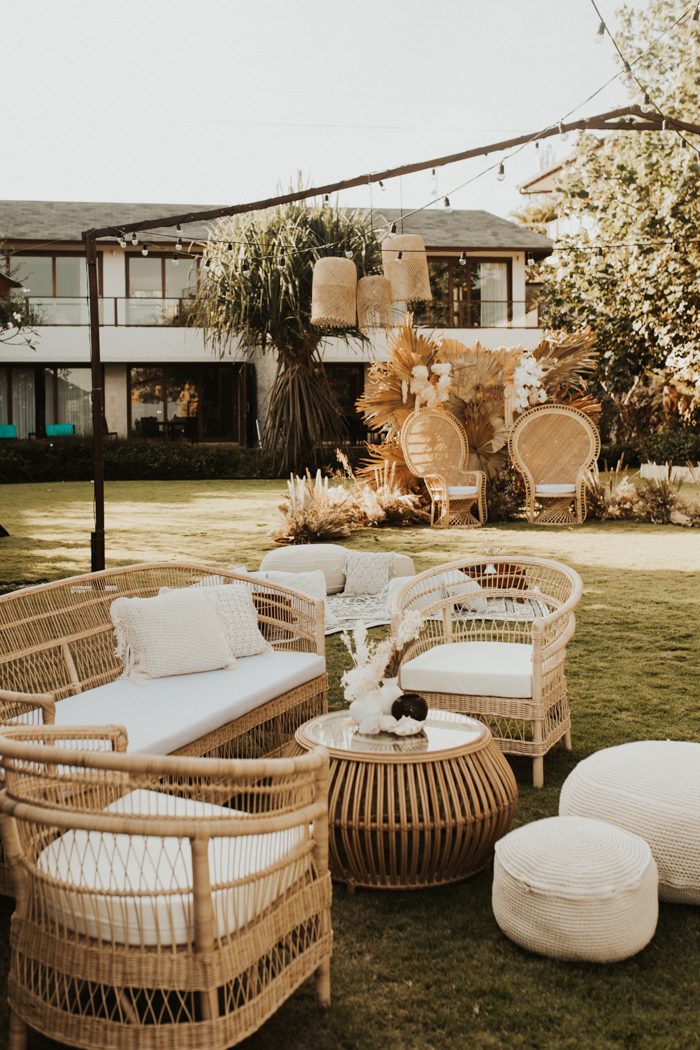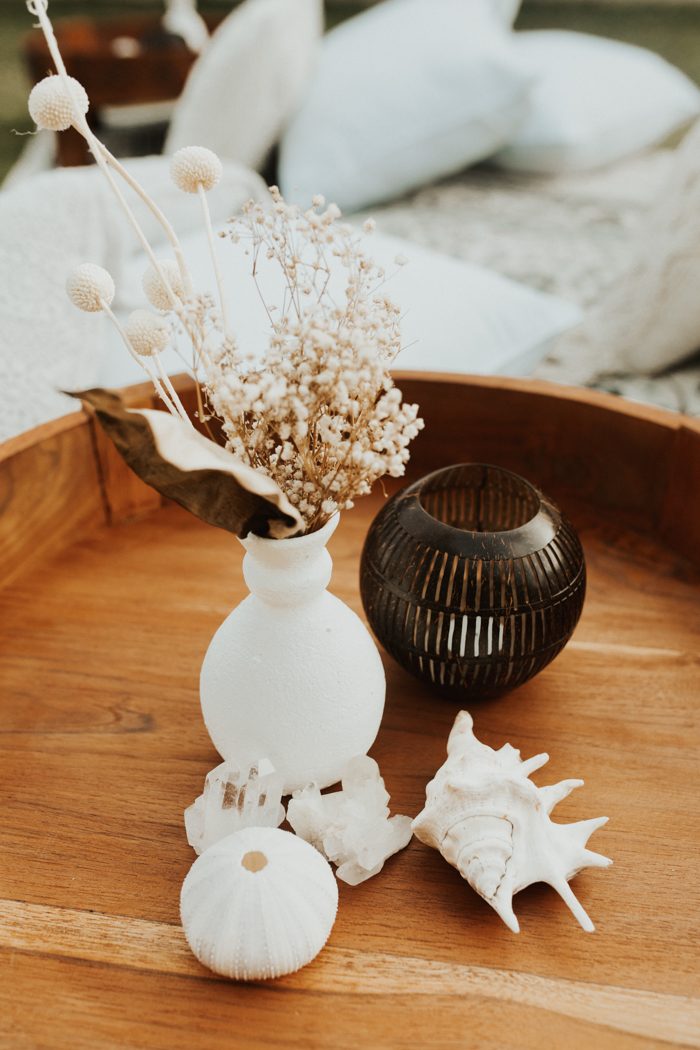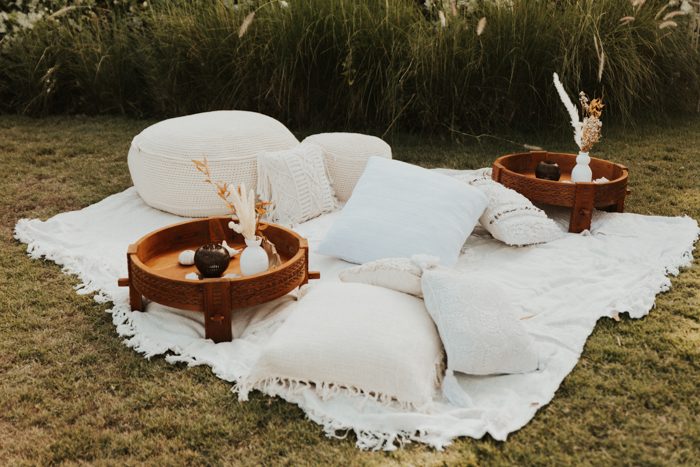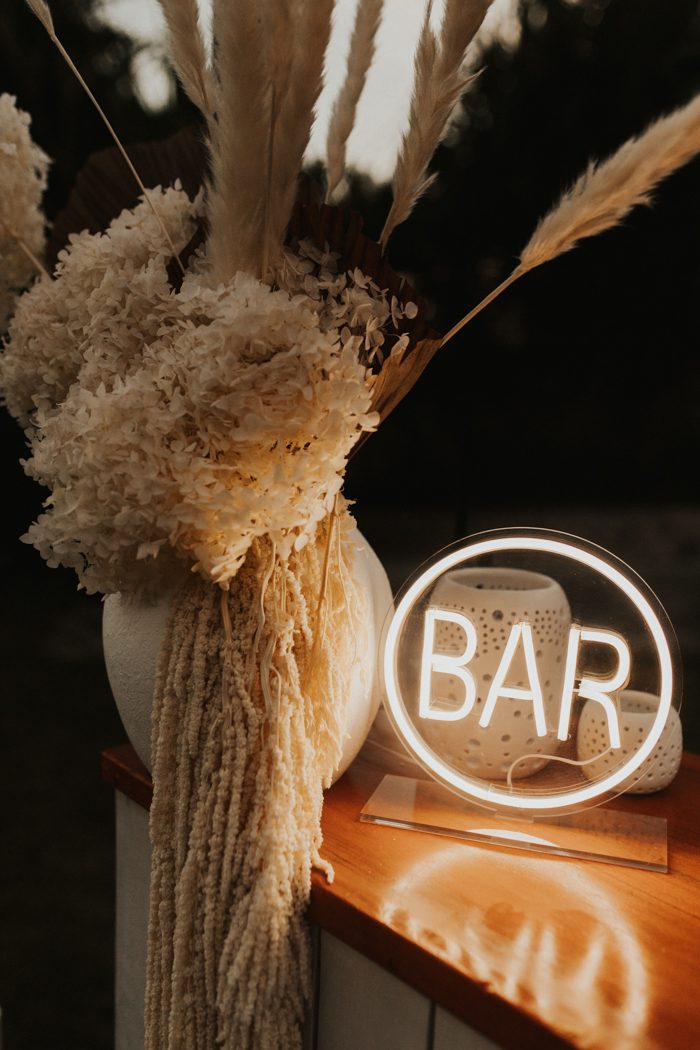 In lieu of a cake we opted for a piñata instead! We took it in turns to take a hit (being careful not to take each other out in the process), at which point we handed it over to the bridal party and the rest of the guests! The end result was an outpouring of mini bottles of our favorite shots!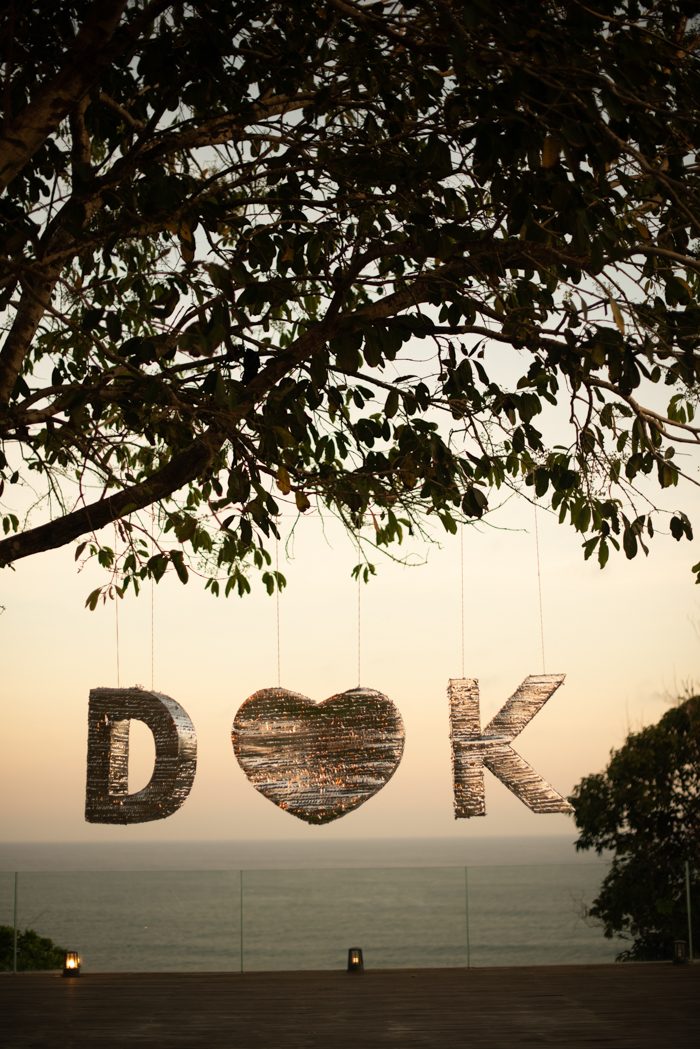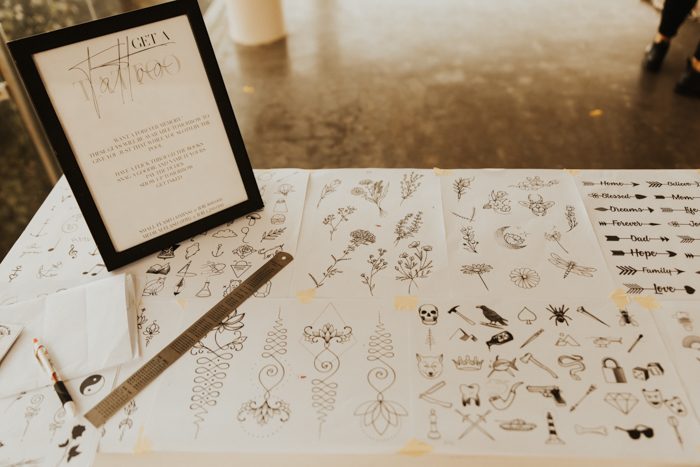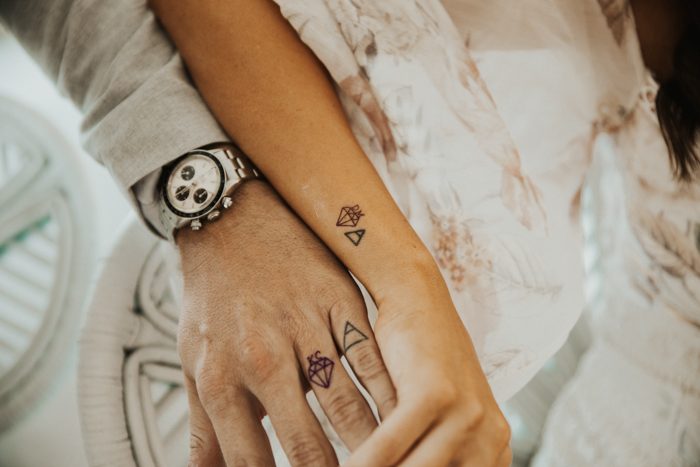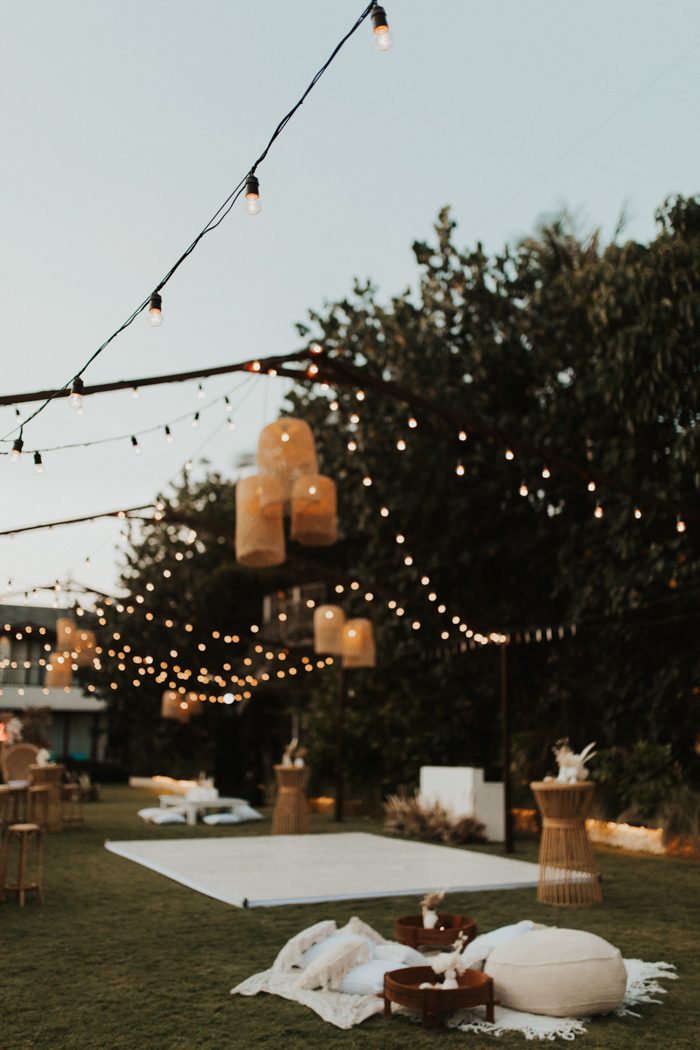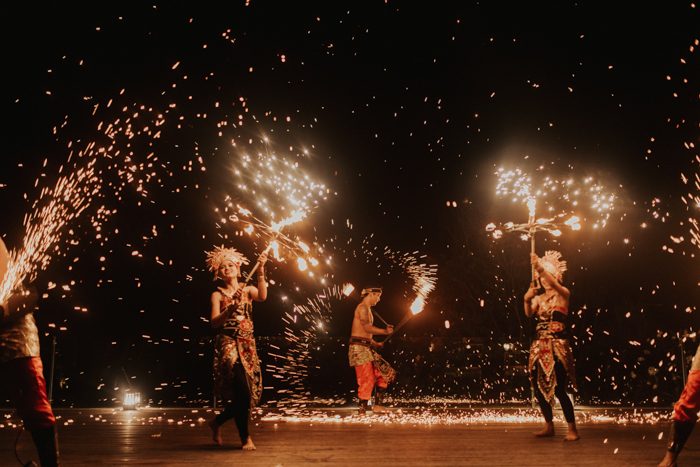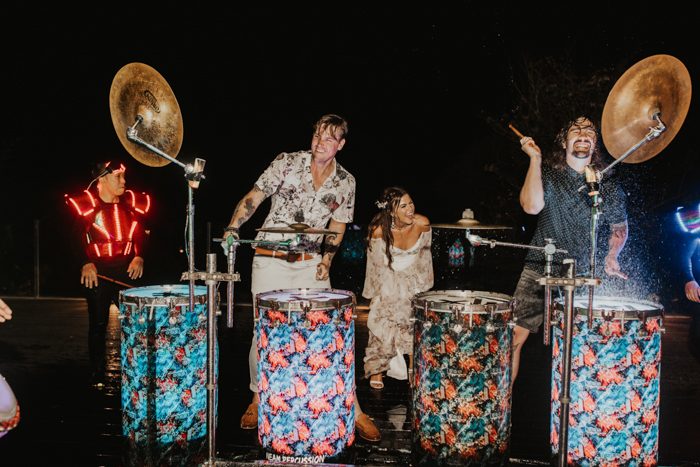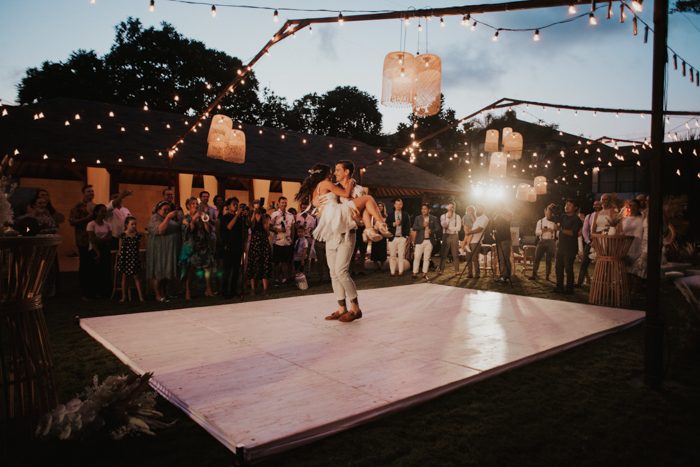 Congratulations, Kristen and David! We're so grateful Sunnie Heers Photography shared their free-spirited Pandawa Cliff Estate wedding with us! If you love these boho vibes, we think you should definitely check out this chic and free-spirited desert wedding at 29 Palms Inn.