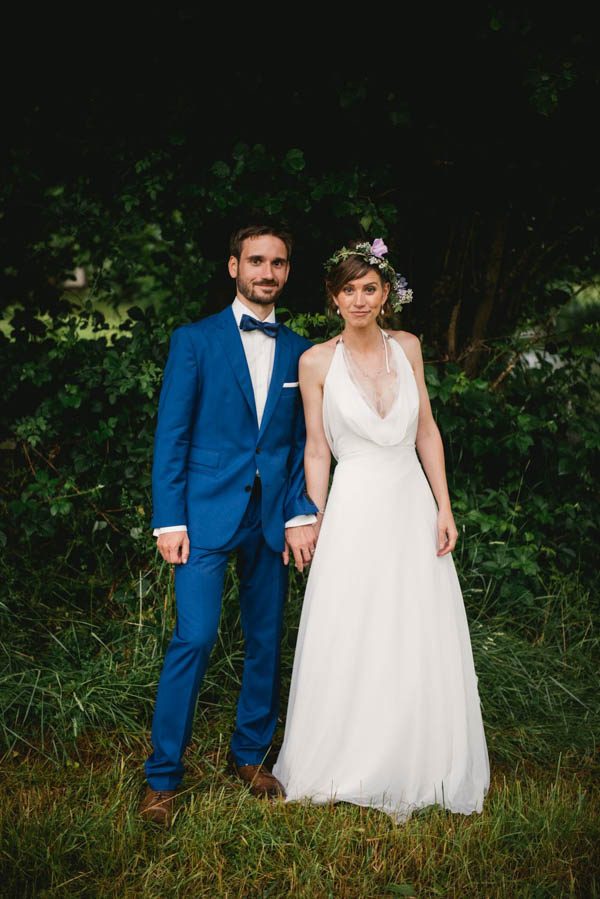 The Château de Miremont offered Céline and Aymeric exactly what they envisioned for their wedding day: a beautiful setting with a designated area for outdoor fun and games. Photographers Zephyr & Luna captured the beautiful sentiments, following the couple from their secular wedding to the intimate outdoor ceremony just outside the château. Céline and Aymeric's wedding came together after months of relaxed planning and preparation, and the result was a simple but festive day that all their guests could enjoy.
The Couple:
Céline and Aymeric
The Wedding:
Château de Miremont, Miremont, France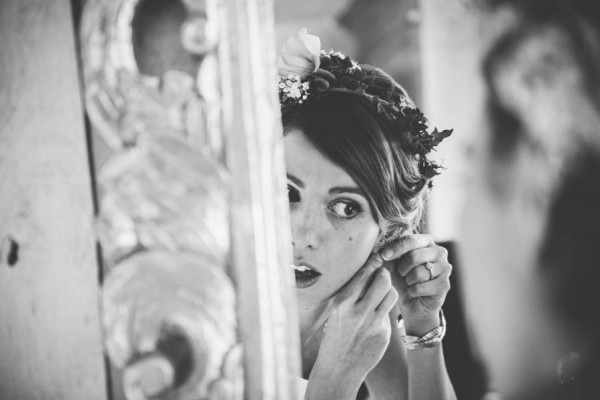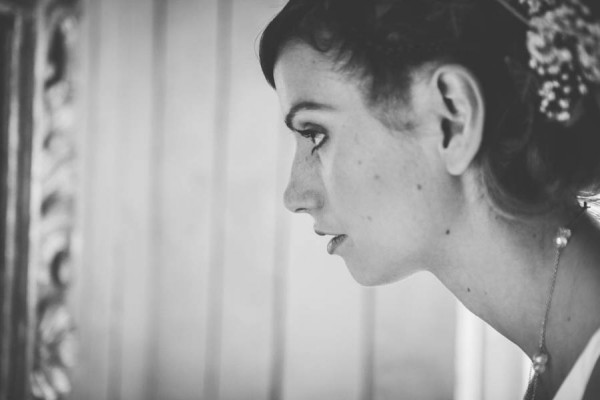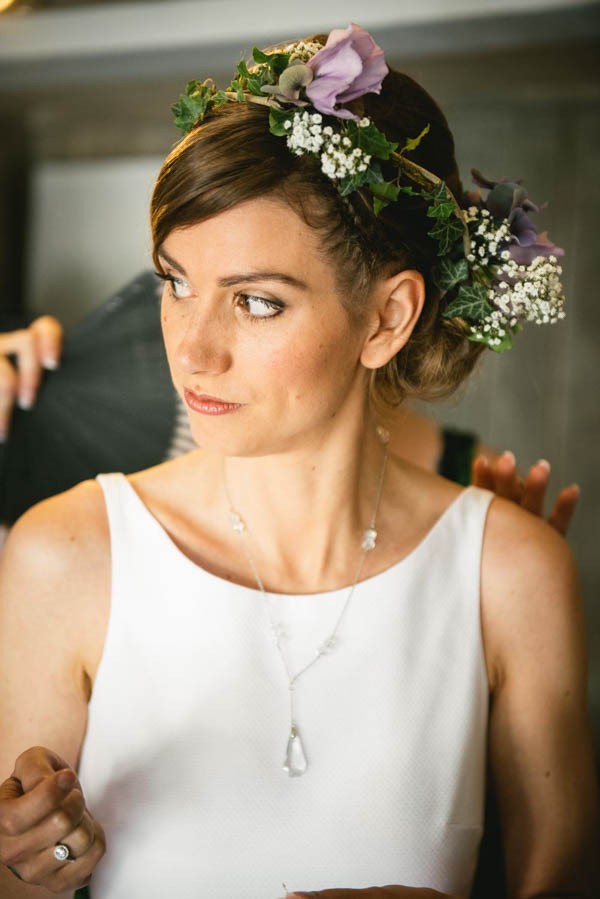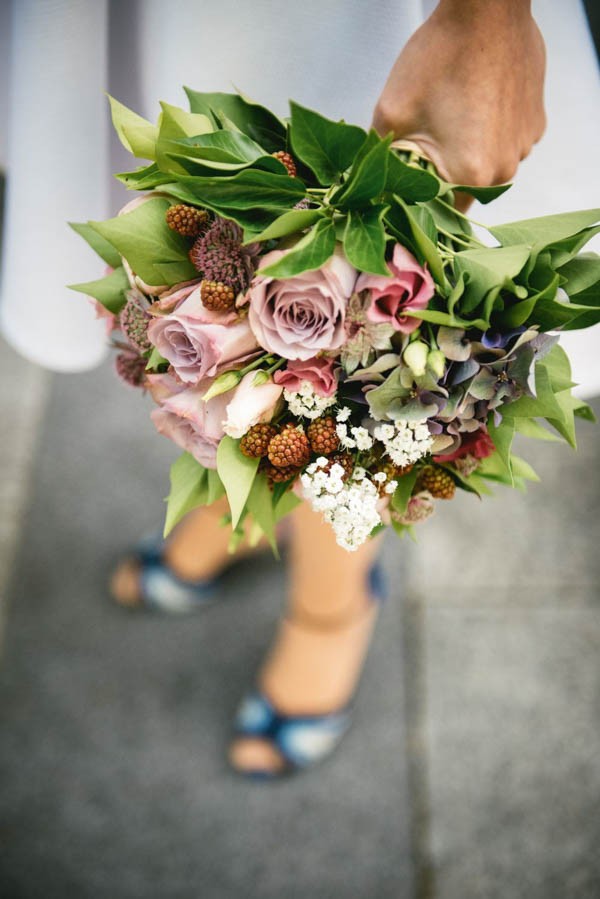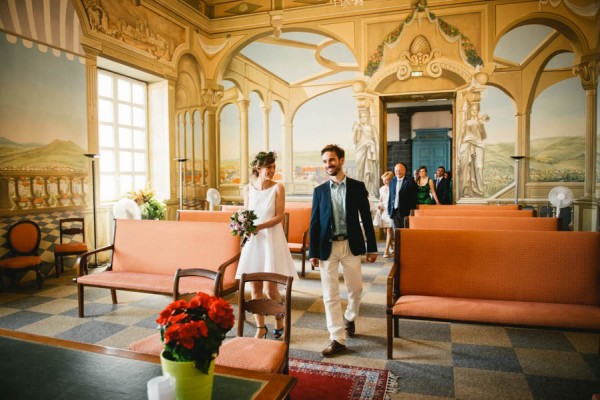 Walking together, just a few minutes after having first seen each other in our wedding dress and suit, in a beautiful place with our guests staring at us was the most memorable part of the day. There was nothing but love and happiness in the air.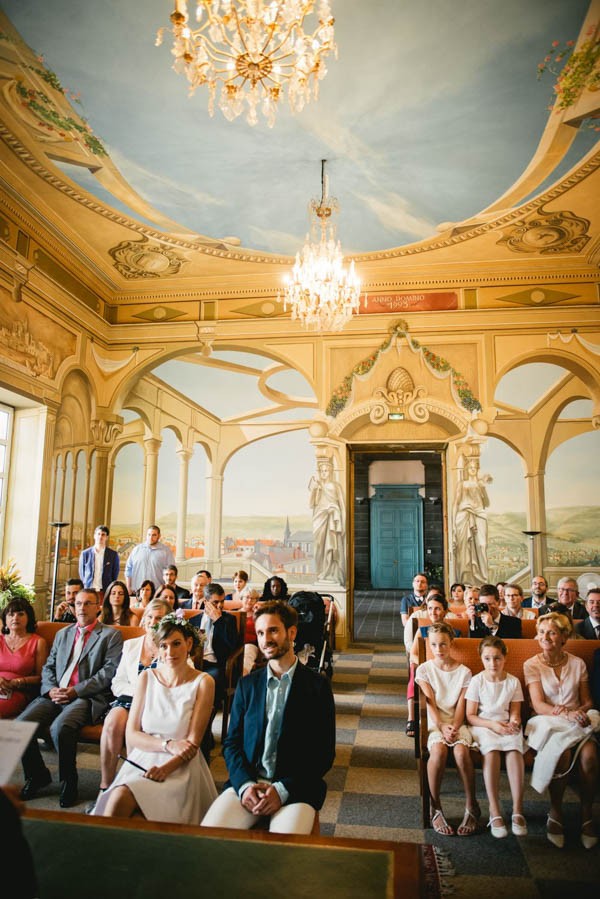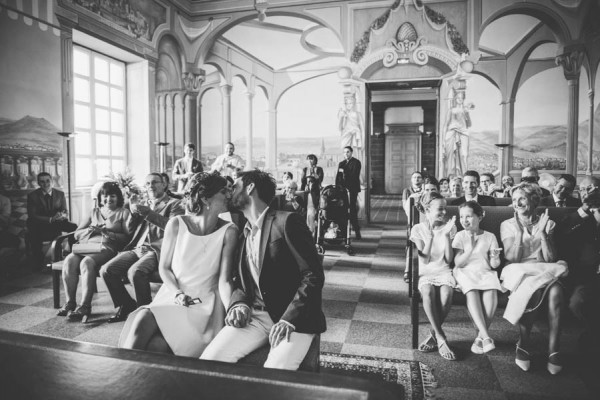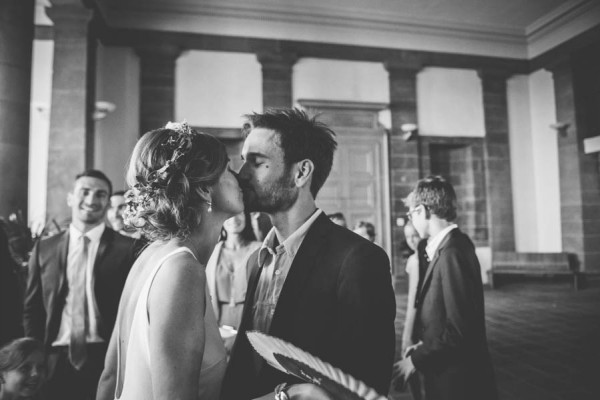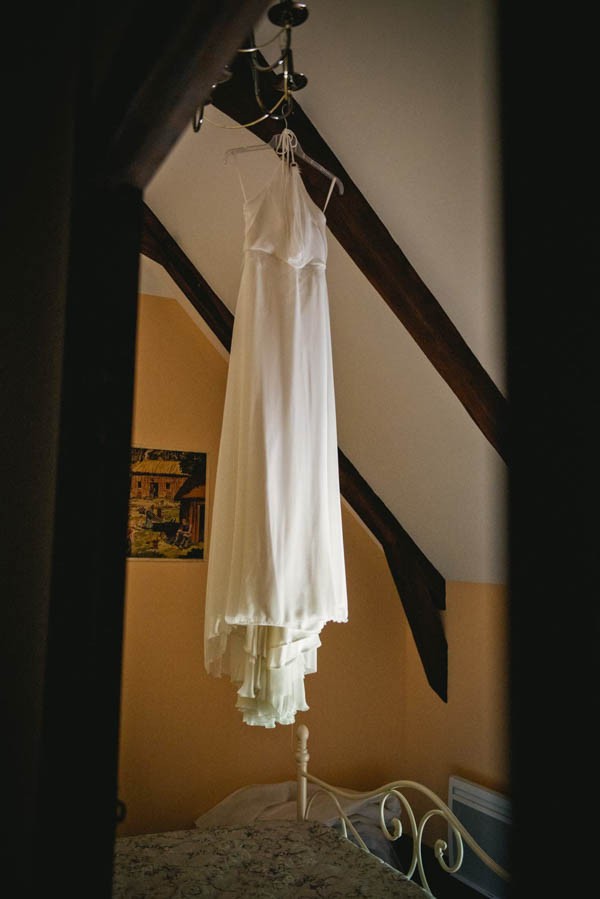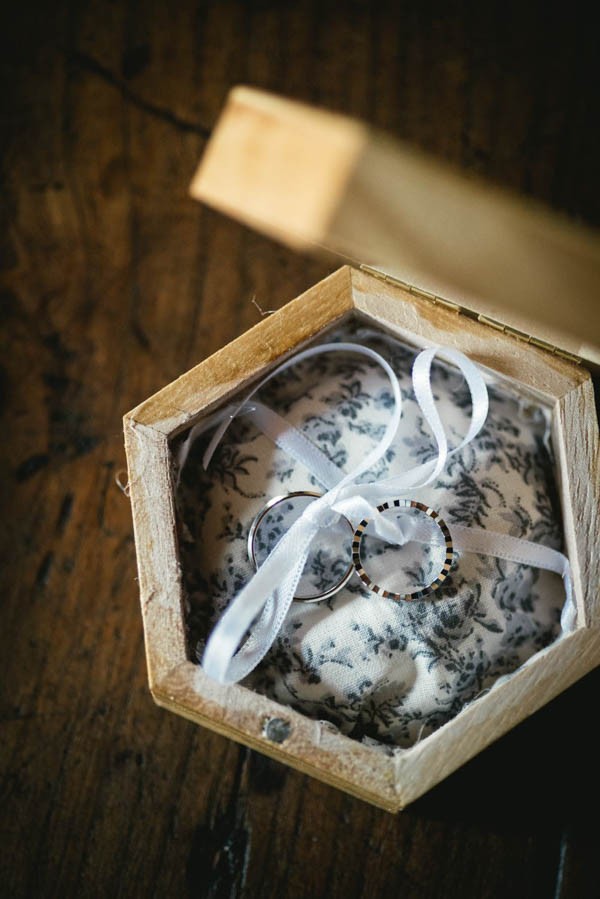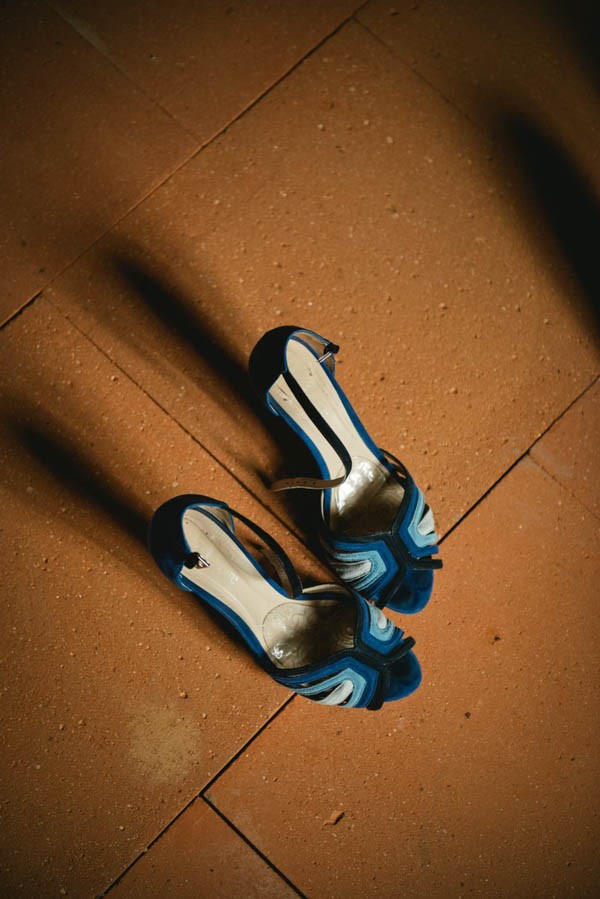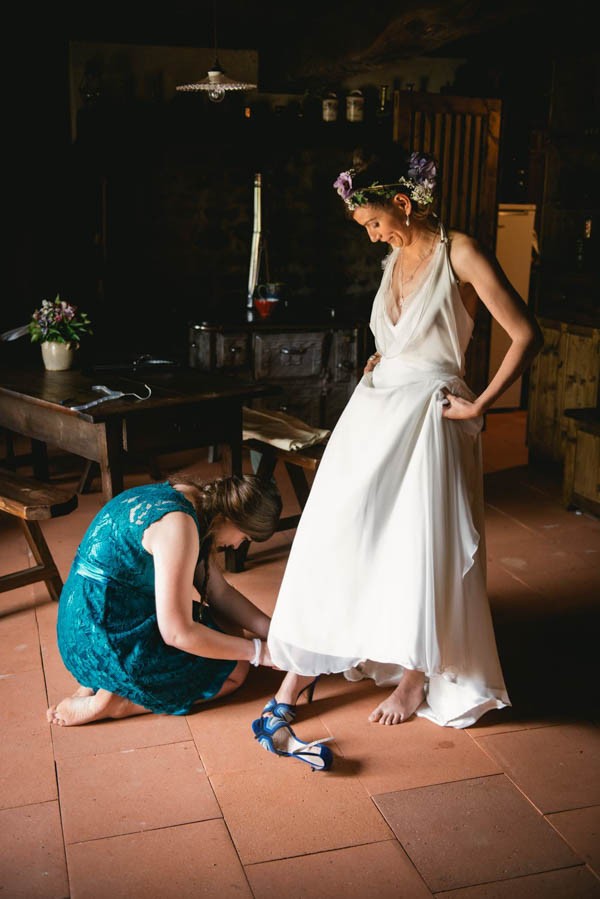 We wanted a photo-reportage for our wedding, meaning we didn't want to pay attention to the photographer in order for us to get the most out of the day. Huge success because the photographer was not intrusive at all during the day of, so we enjoyed all the moments and we now have wonderful pictures to remember that day.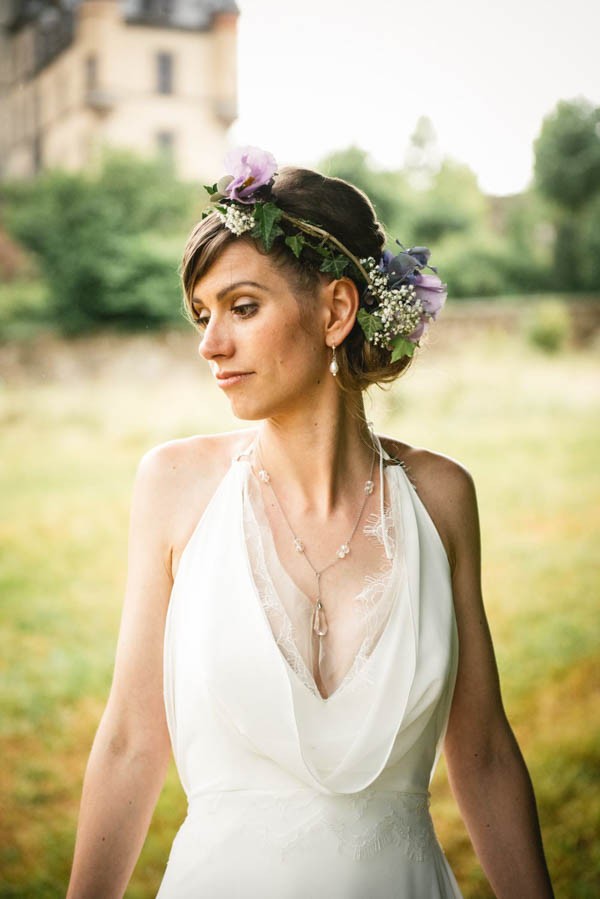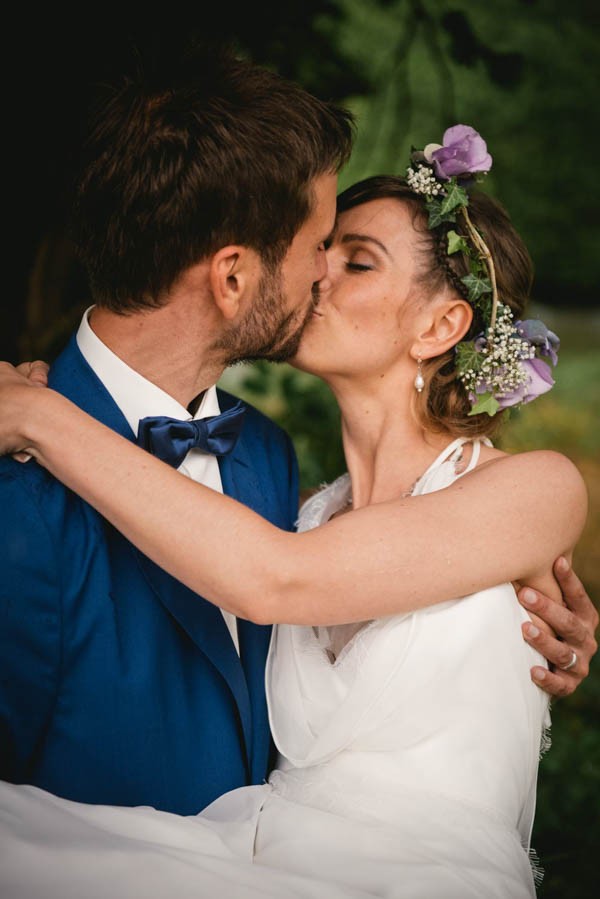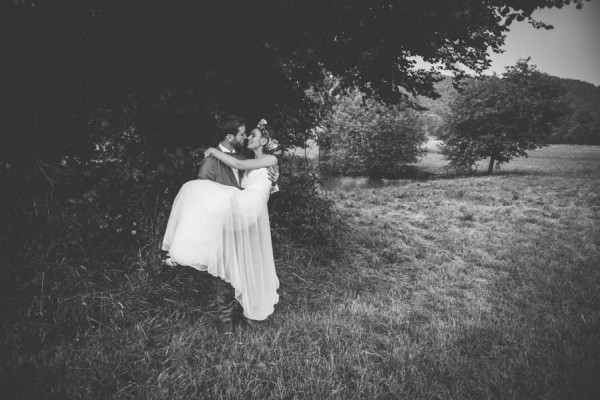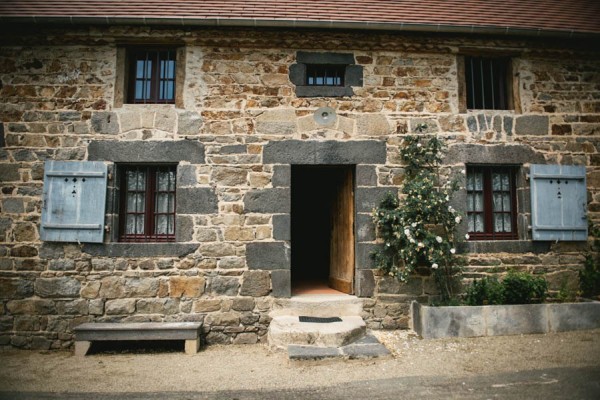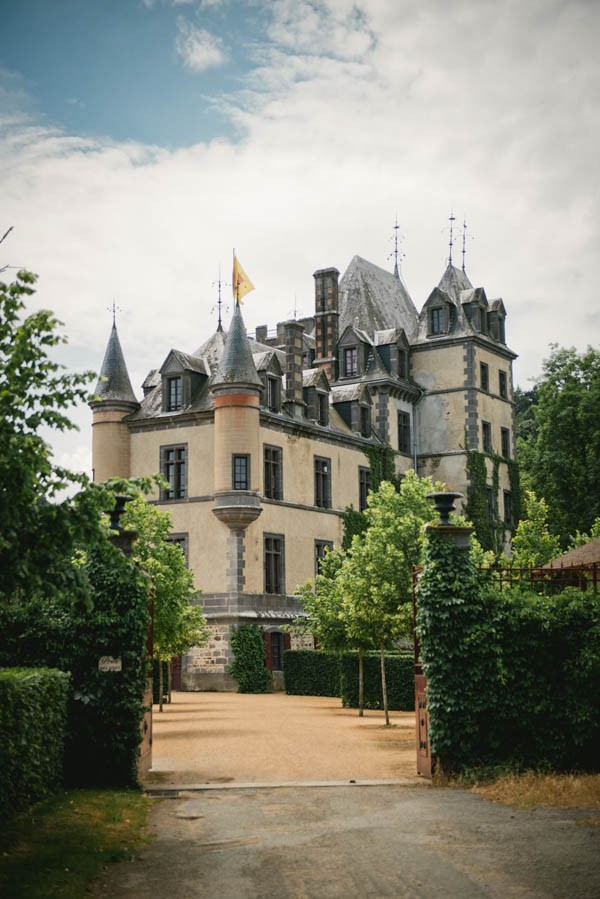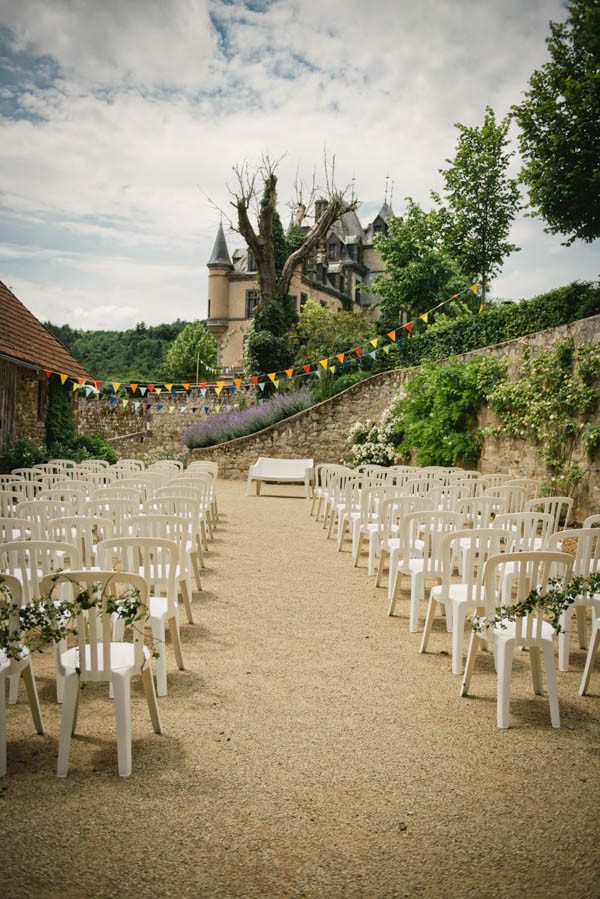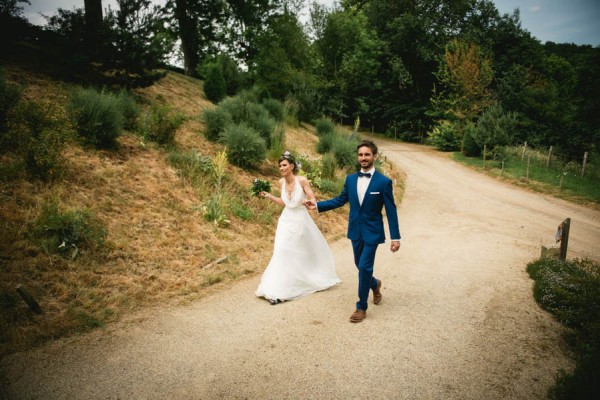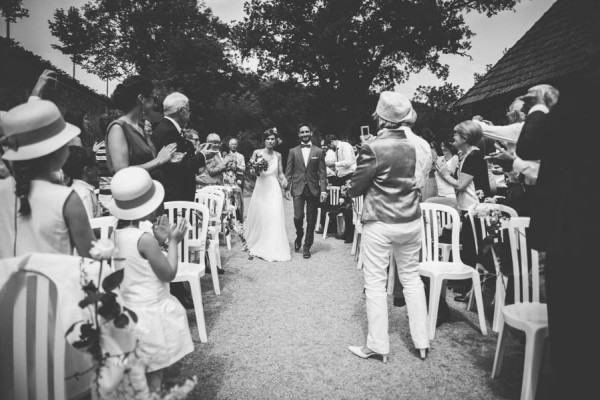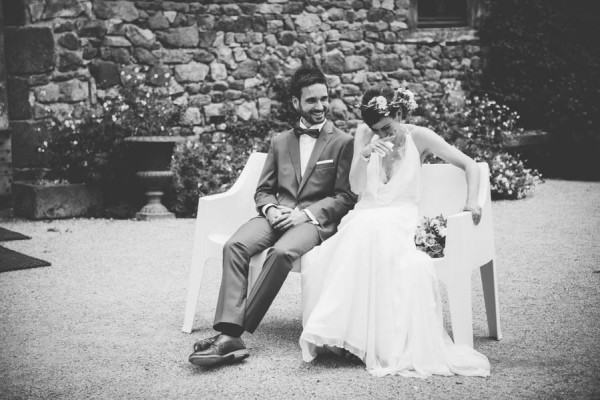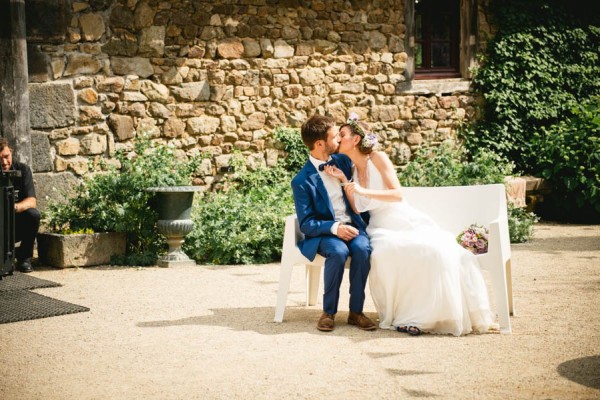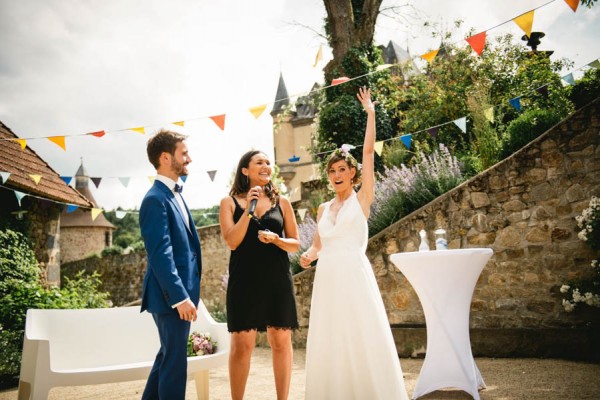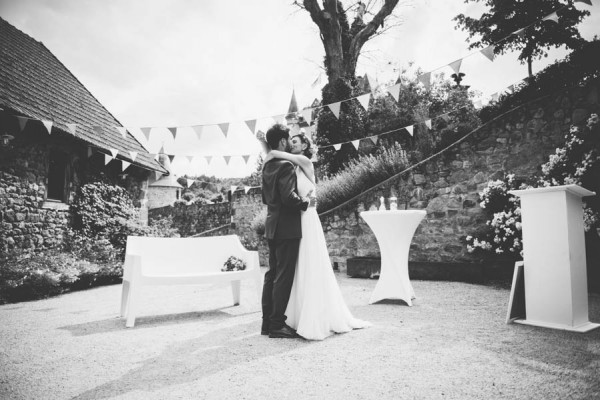 Processional: Single Ladies – Pamplemoose
Recessional: You Really Got Me – The Kinks
First Dance: Farewell Transmission – Ohia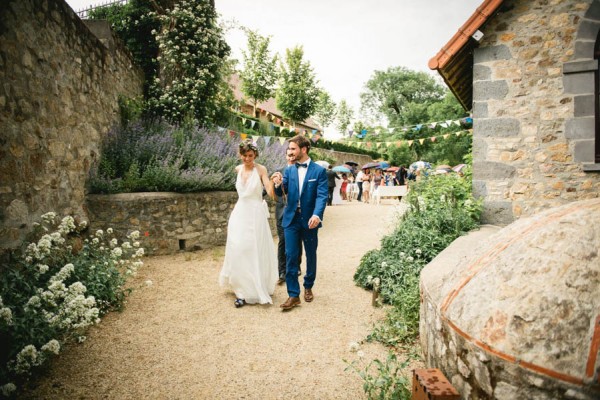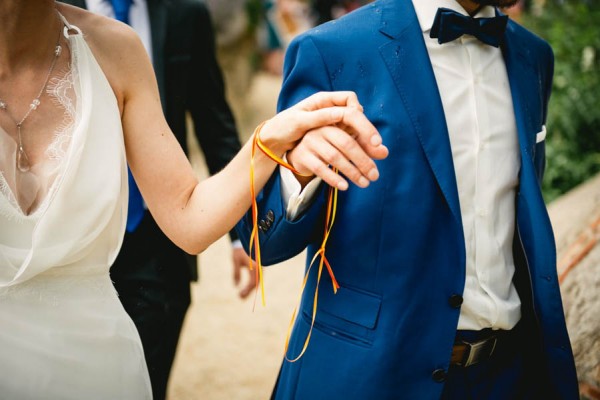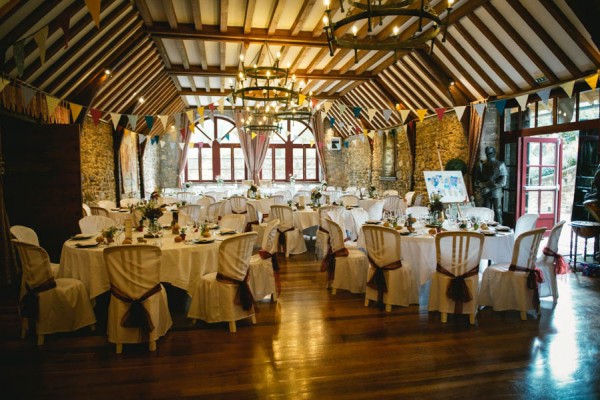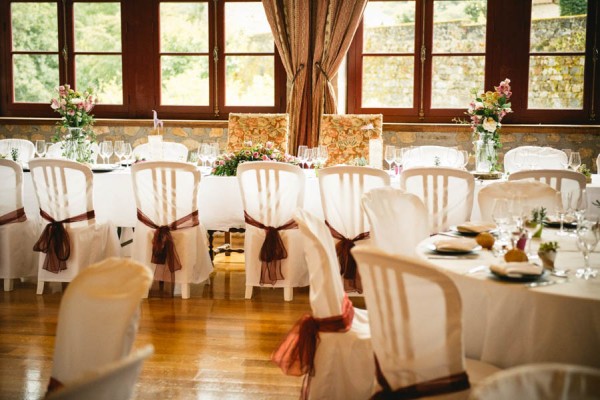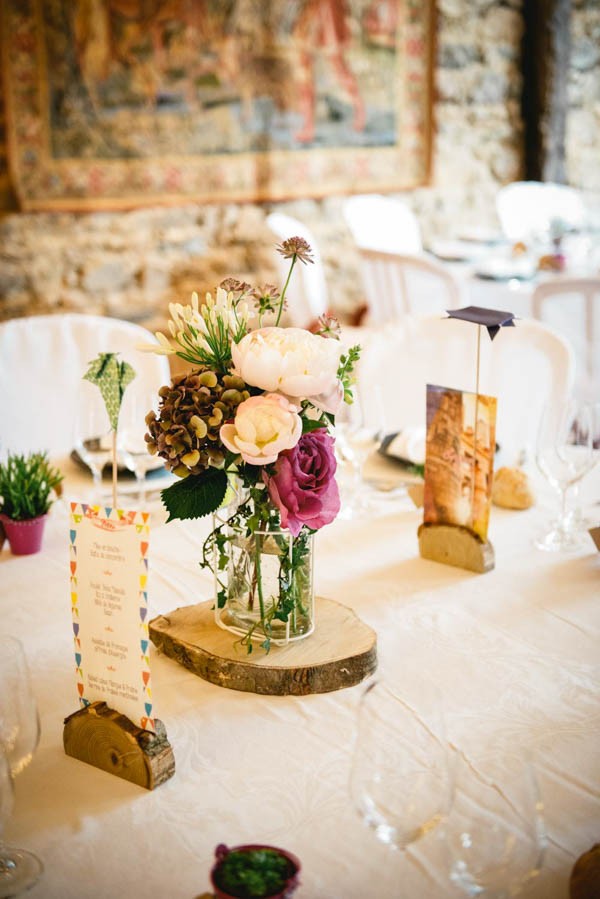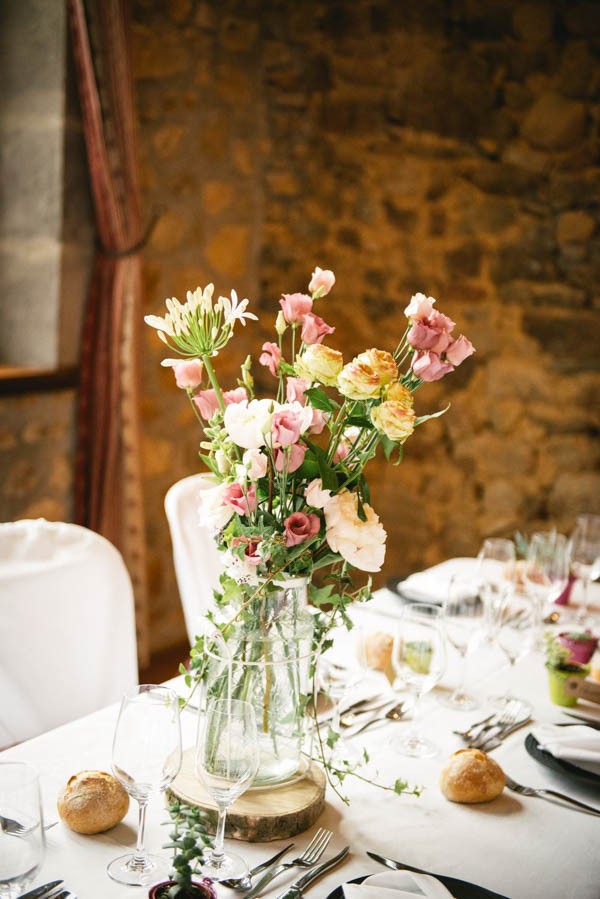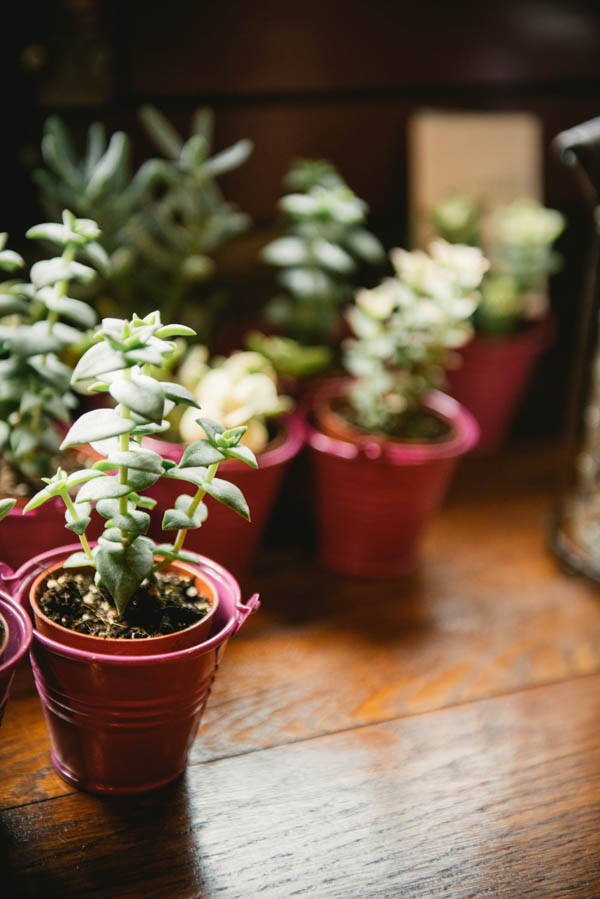 Each guest received a small plant in a beautiful colored pot. On each pot was written the name of the guest for the table seating plan. We choose these plants because we wanted a living gift symbolizing our love, that our guests could keep for several months after the wedding.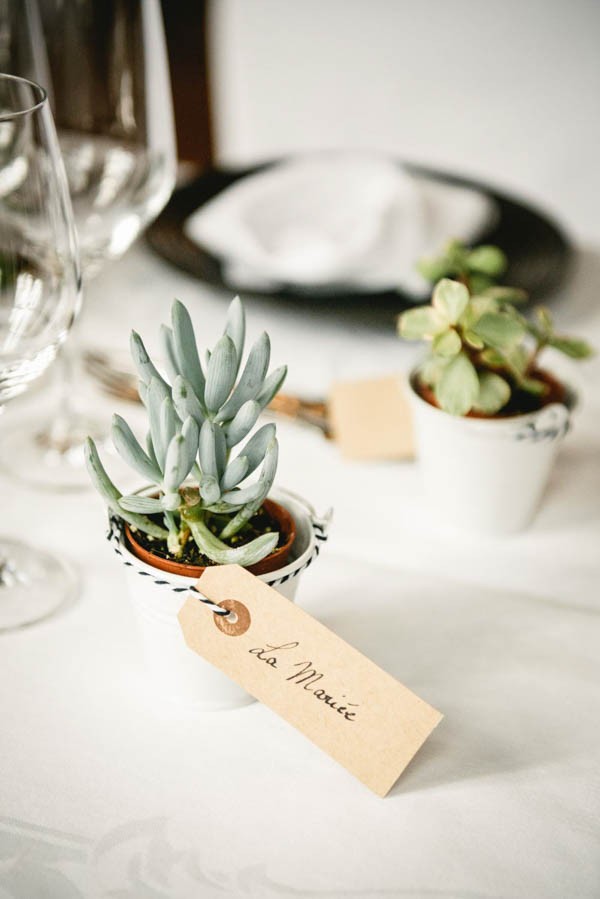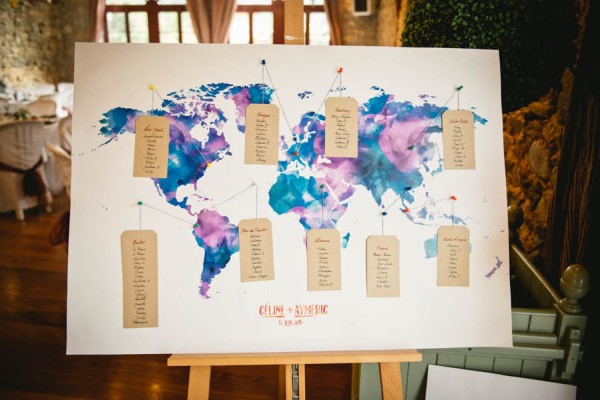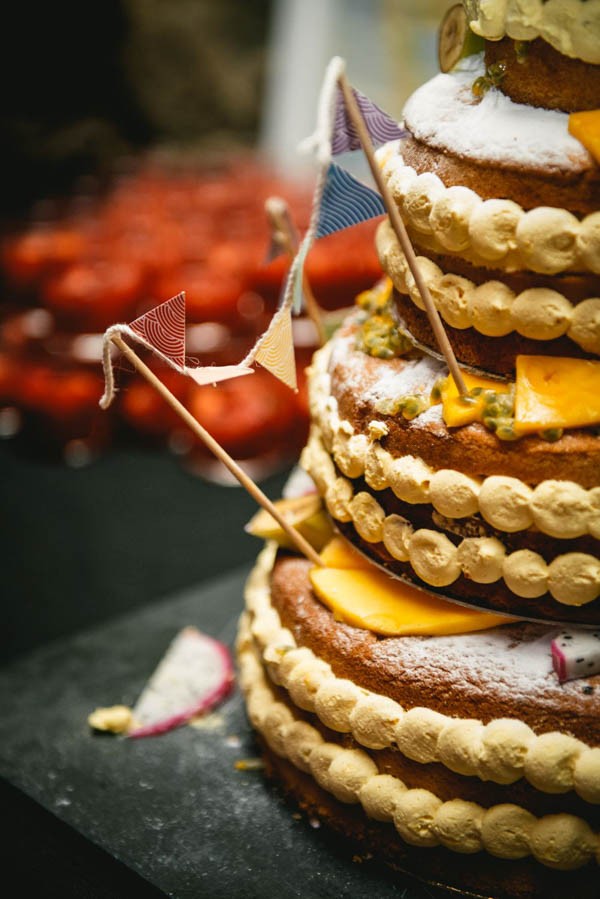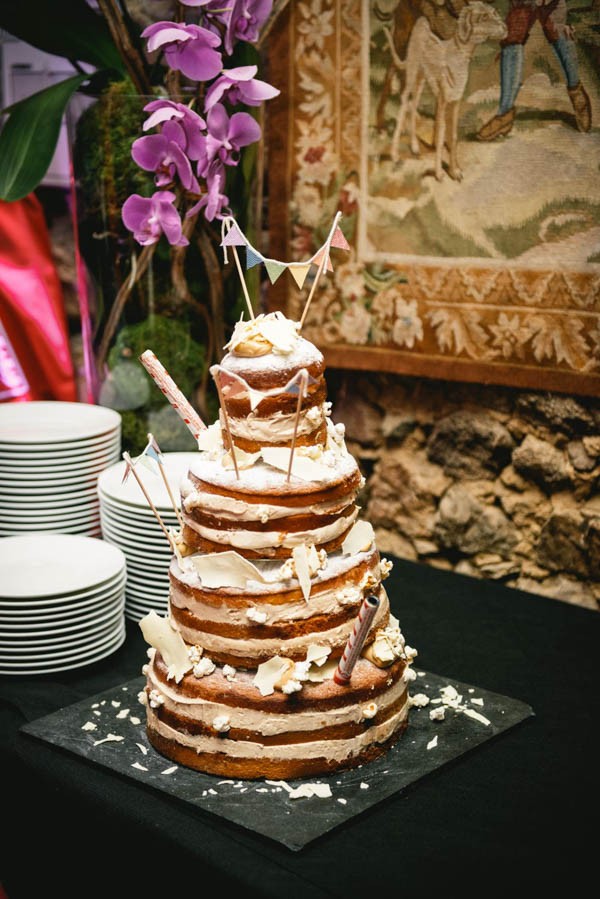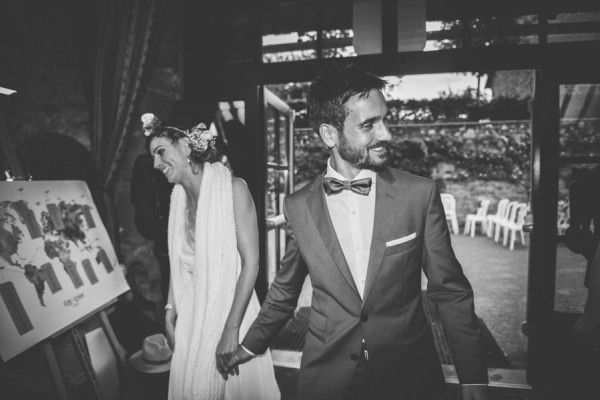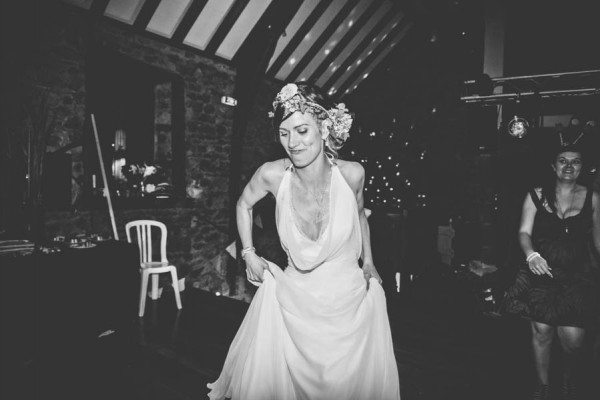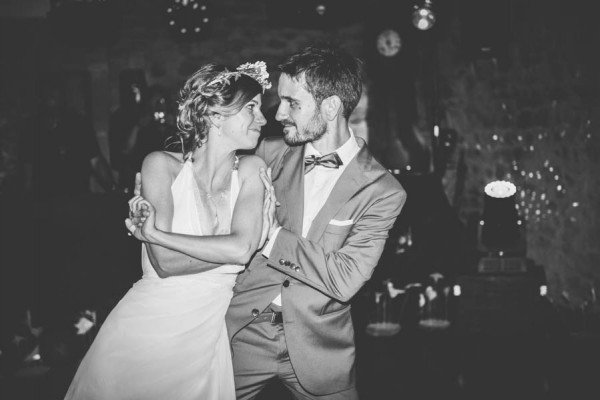 Getting married in a French castle sounds pretty great to us! Congratulations to the bride and groom on their special day! For more villa wedding inspiration, check out this intimate French wedding at Château Le Clos Castaing.