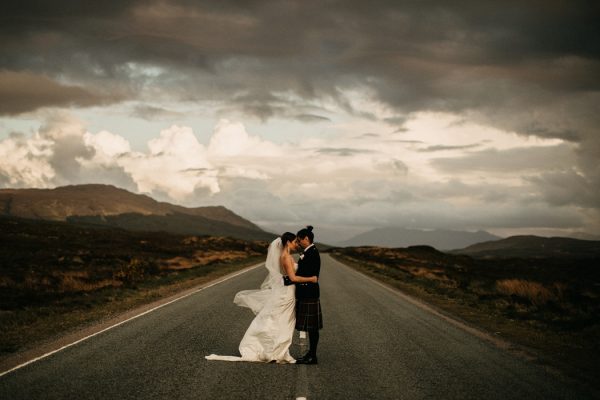 Ashley and Stuart's Isle of Skye destination wedding featured a gorgeous blend of natural elements and the personal charm of meaningful details. Wanting to choose a unique location for their ceremony, the couple chose the breathtaking Eilean Donan Castle, as Stuart grew up in Scotland and visited the castle often. Sadly, Ashley's younger sister passed away just a few weeks before the wedding, so Ashley and Stuart honored her life by thoughtfully including her sister's favorite flower, the lily, throughout their wedding's floral design. The Isle of Skye is known for its striking beauty and dramatic landscapes, and John Johnston Photography wonderfully captured every bit of this couple's deep love and emotion among the isle.
The Couple:
Ashley and Stuart
The Wedding:
Eilean Donan Castle & Duisdale House, Isle of Skye, Scotland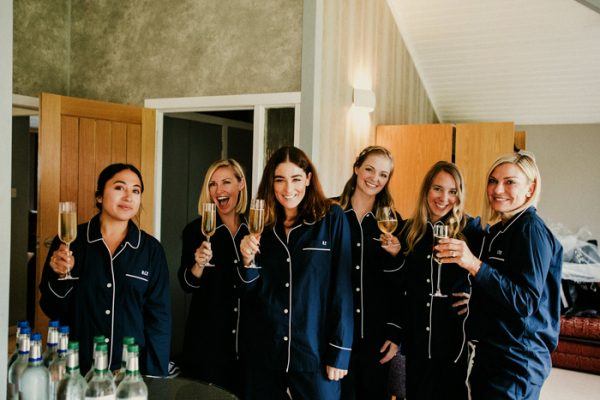 I wanted to stay away from any type of conventional bridal-wear, so vintage was a huge focus. I found an incredible pair of never been worn YSL pumps that I ended up adding a modern ankle strap to. My favorite find was the earrings I discovered last minute on 1stdibs. The chandelier earrings ended up being my favorite accessory.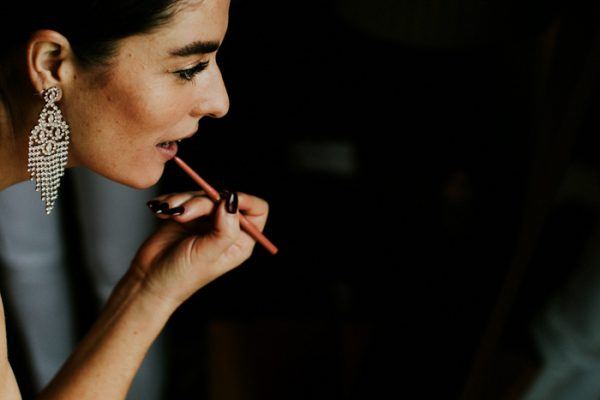 I was feeling very inspired by Carolyn Bessette's minimal chic and the simplicity of slip dresses in the 90s. I knew I was not going to be the boho/lace bride and would probably need to create my own dress to achieve my look. I was fortunate to have met an incredible designer in New York, Beth Ann Caples of Irwin Garden, she takes craftsmanship and luxury to another level. We discussed my vision and she created the dress of my dreams.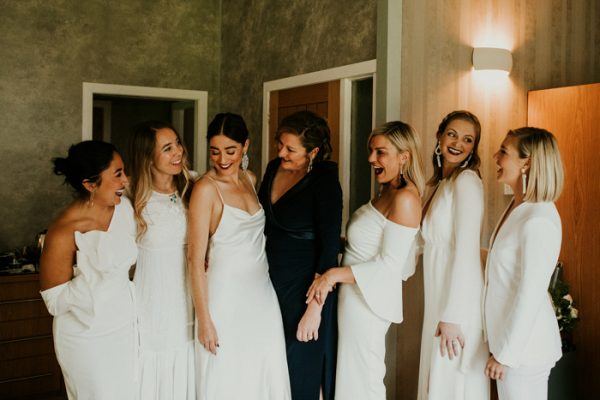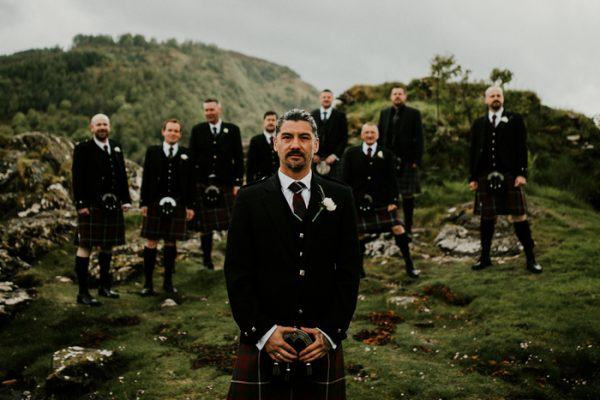 Stuart was born and raised in Aberdeen, Scotland. As a child he had visited Eilean Donan Castle and remembered its beauty. In thinking about the moment we wanted for ourselves and for our guests, it was to offer a unique experience. We both knew the castle would be breath taking and something we would all remember! We really wanted to keep everything as simple and elegant as possible. The location itself really decided the tone for us. The landscape of the beautiful highlands really served as our decor and colors, we were a blank canvas in that beautiful setting.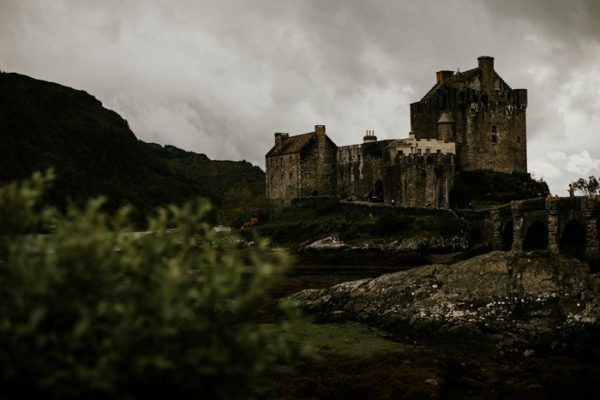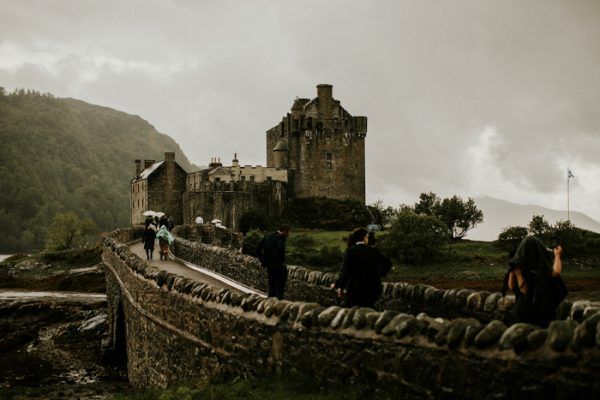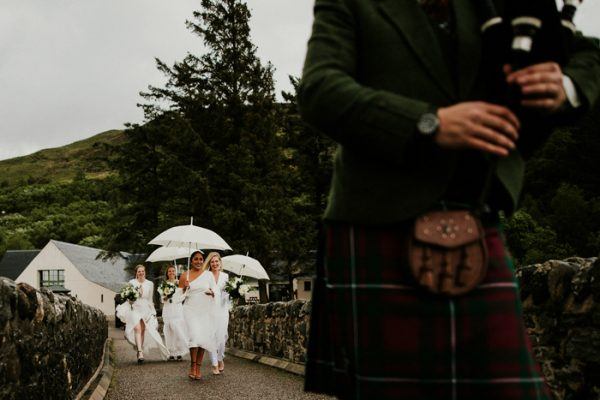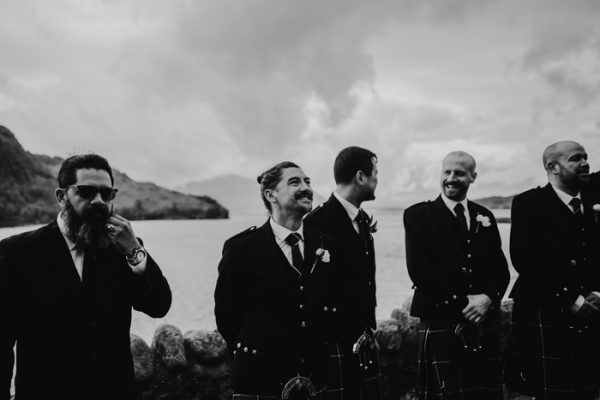 Sadly, Ashley lost her younger sister, Laura, to a heart attack just a few weeks before our big day. With such a horrible tragedy we knew if we were going to move forward with the wedding we needed her there, still being part of our celebration. We paid tribute to Laura through her favorite flower, the lily. This flower remained by Ashley's side throughout the entire process, getting ready and at the altar where she would have stood that day. We both felt her presence and knew her spirit was there with us.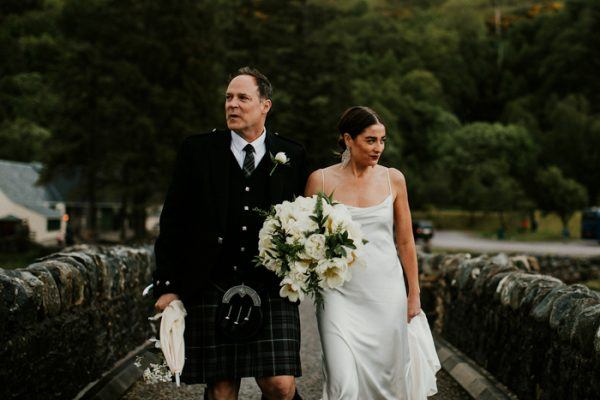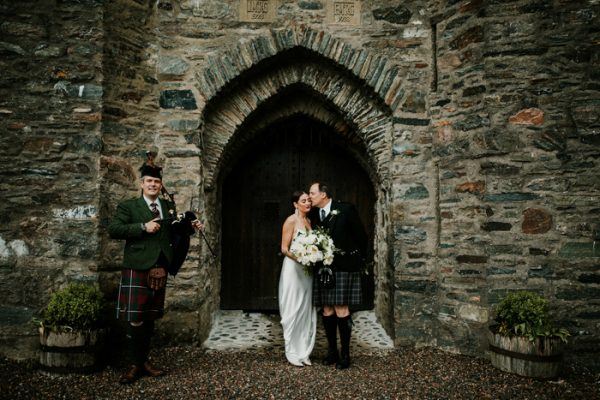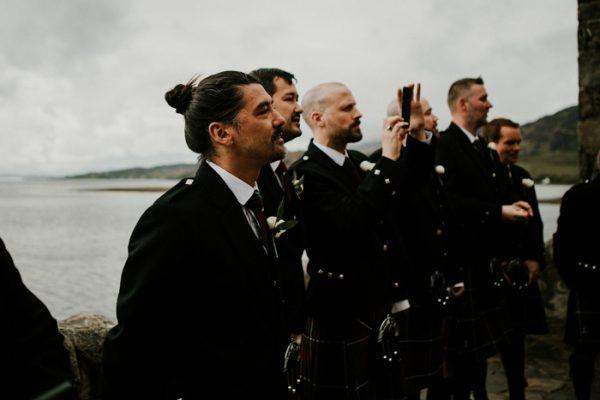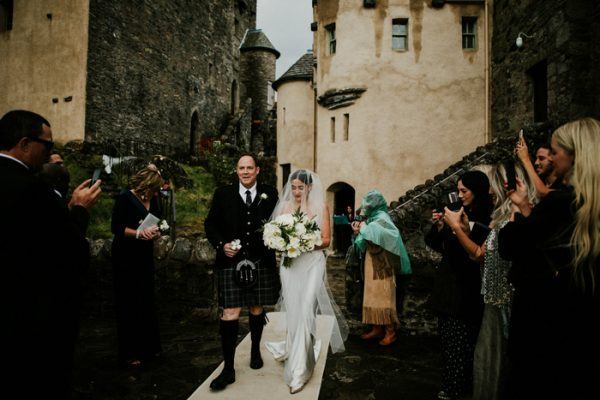 We also wanted to incorporate a traditional Scottish hand fasting ritual that binds the lives of the bride and groom. We fastened our hands with tartan ribbon that represented both our past and our present.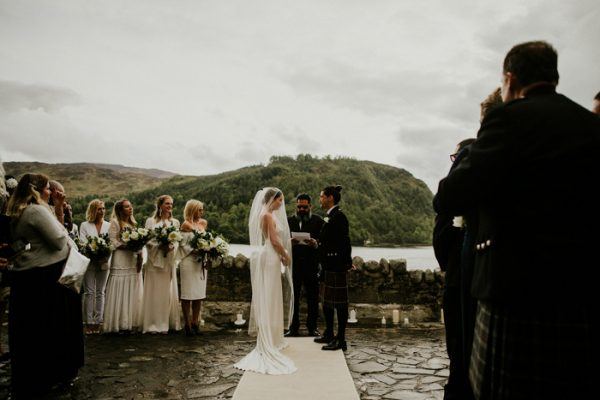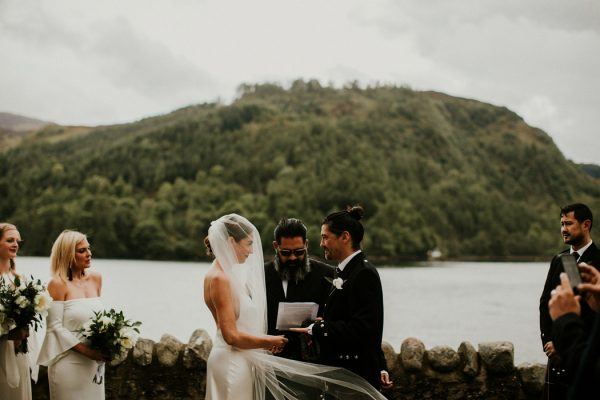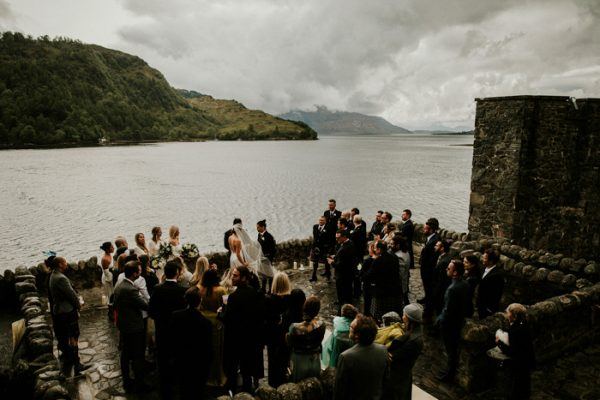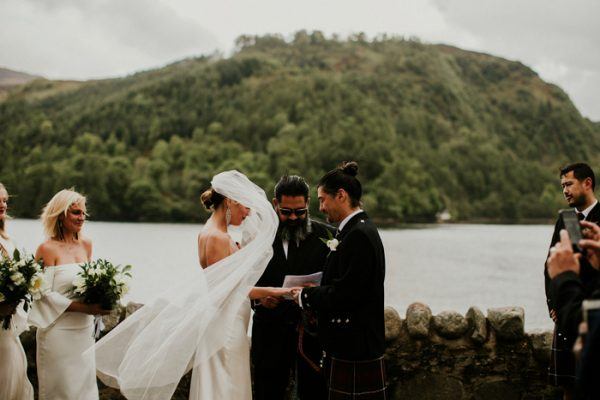 Our most memorable moment was the kiss! All of the energy from our friends and family being in one place felt like there were fireworks when our lips touched.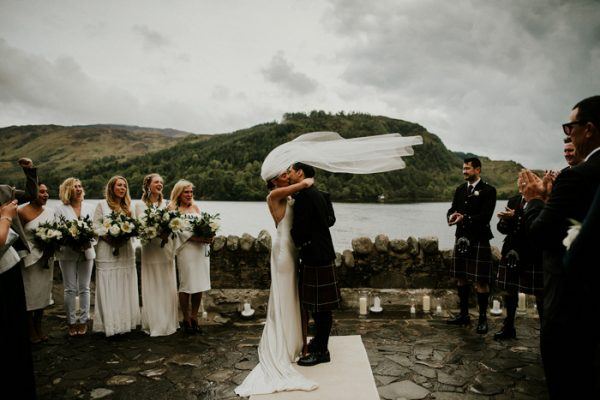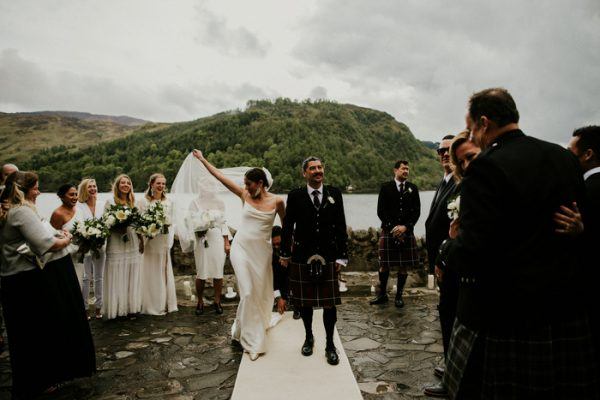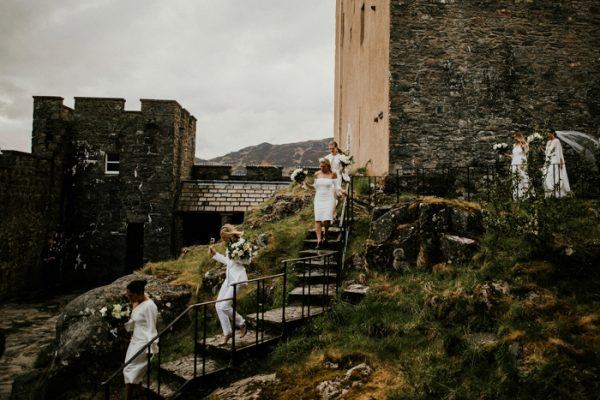 After having been in plenty of weddings myself, I really wanted all of my bridesmaids to look and feel like versions of themselves. Each girl was asked to choose an outfit of their choice in white, to represent their own personal style. One of the girls wore a suit and another a dress that was actually worn on her own wedding day. It felt very special.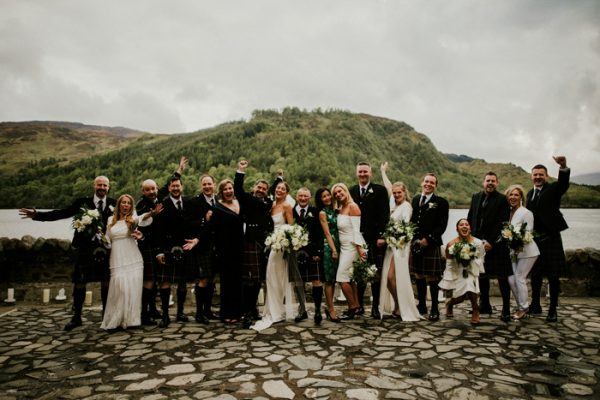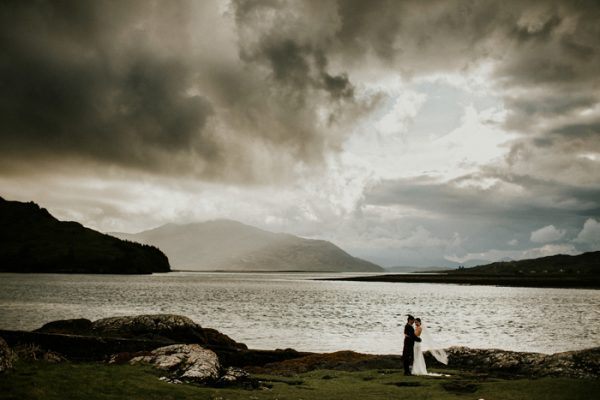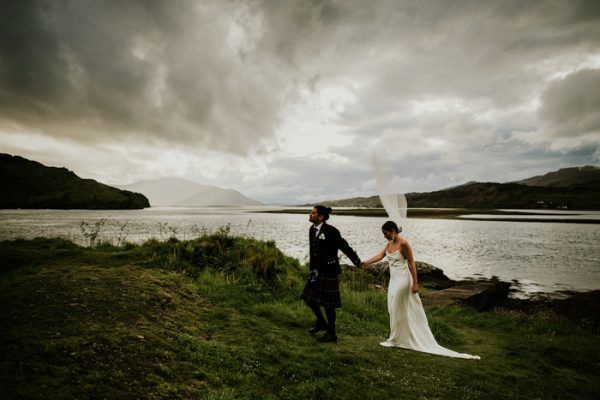 It was raining during our drive to the castle and we were all somewhat nervous about the conditions. As we arrived and began walking across the bridge the sky opened up and the sun began to come out. It was a really magical moment for us.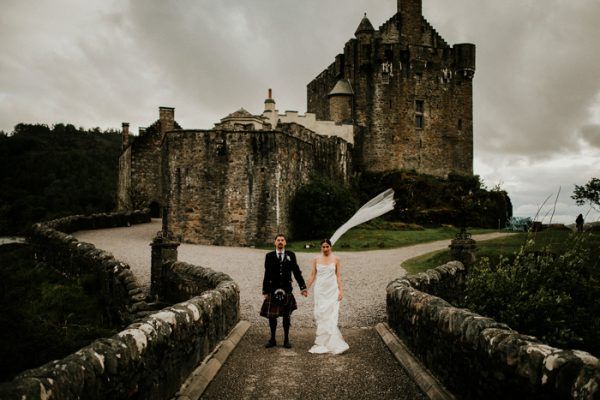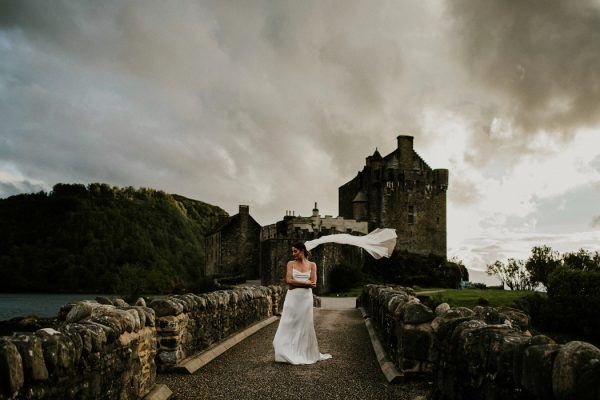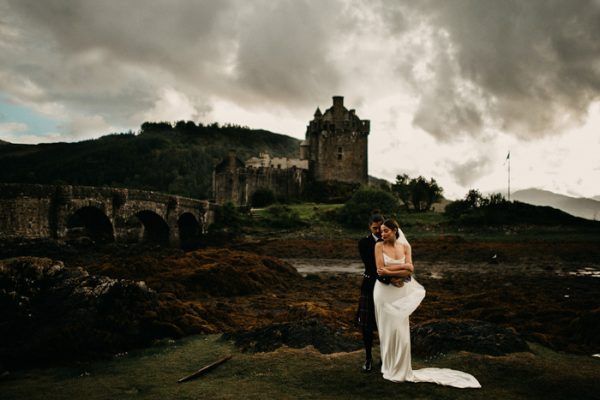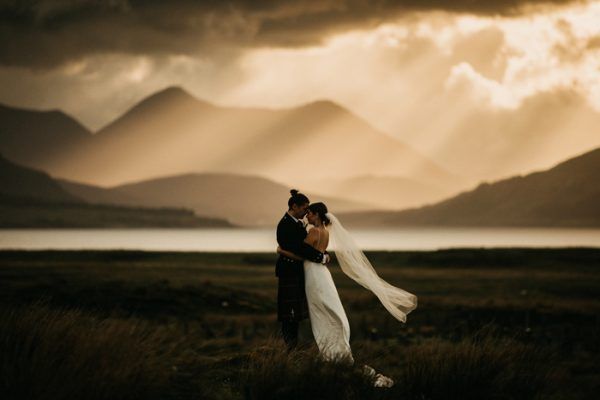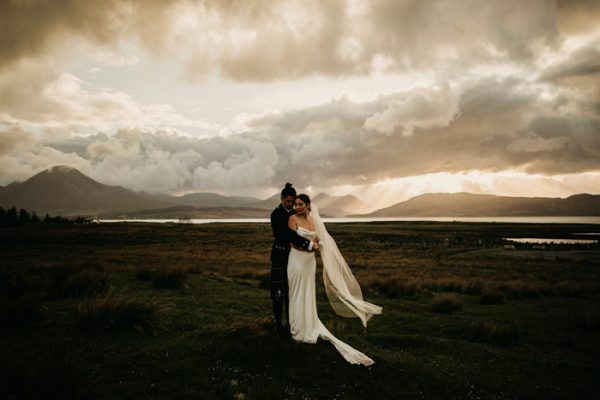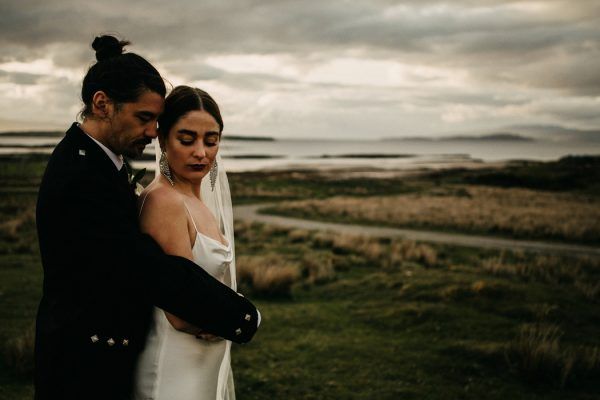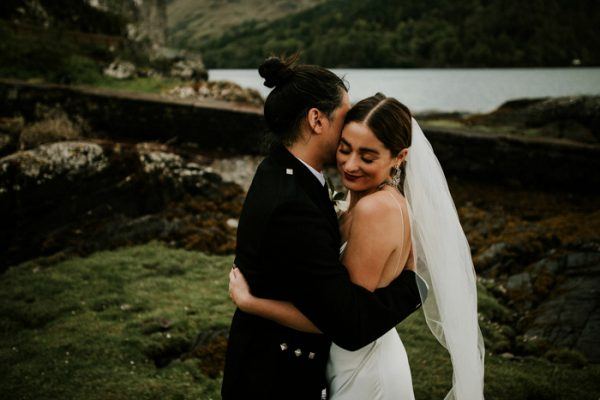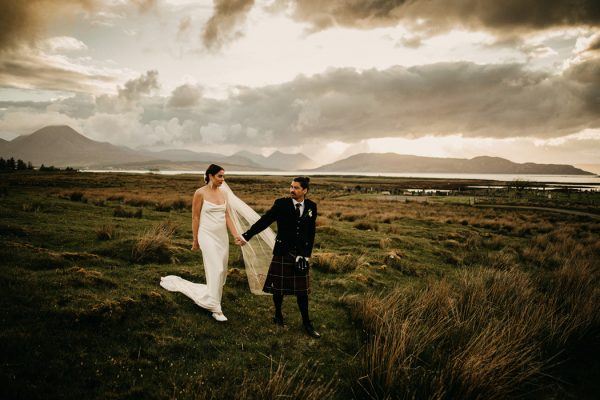 We wanted to make sure that both our past and present would be represented in a natural way. We did not want the wedding to get bigger than us, we choose to focus on the experience.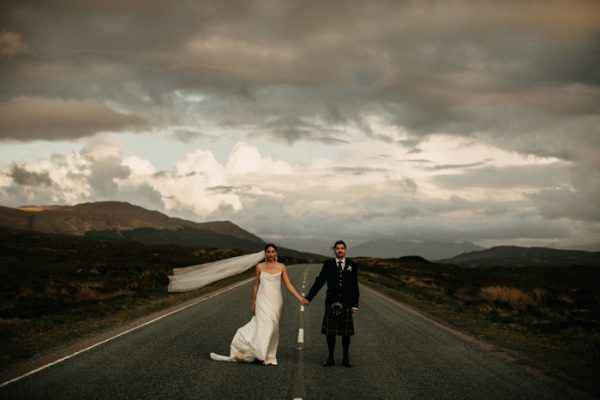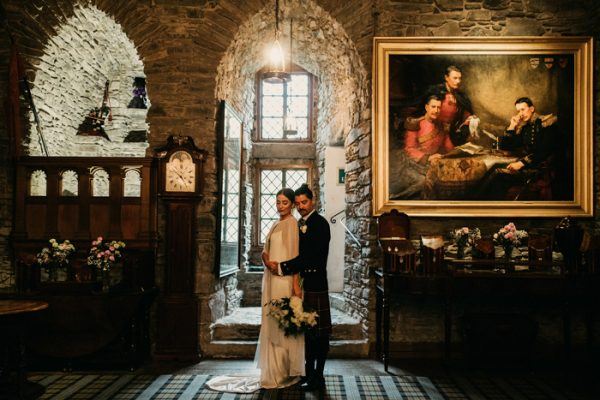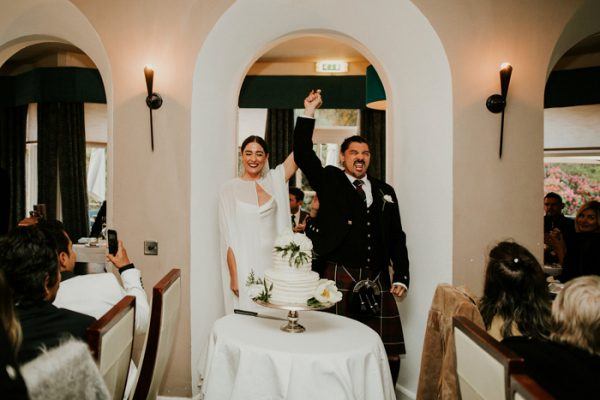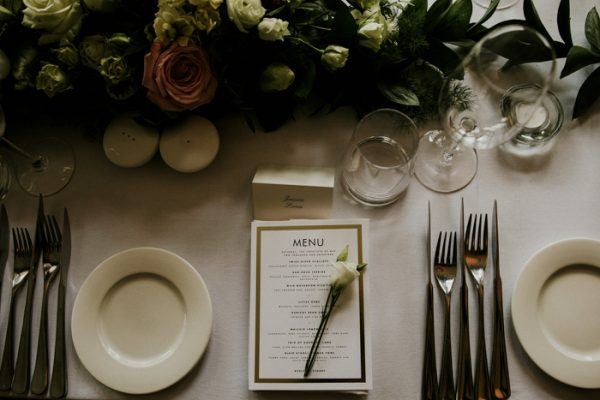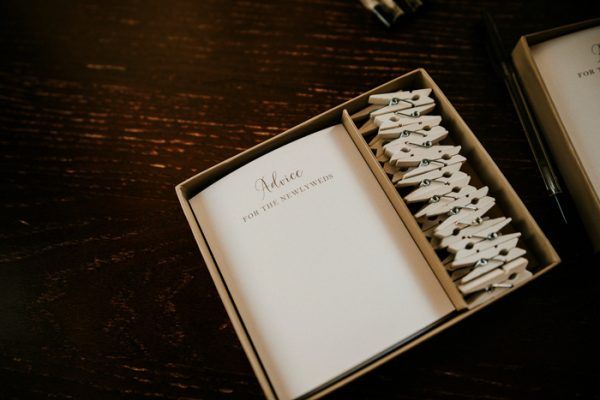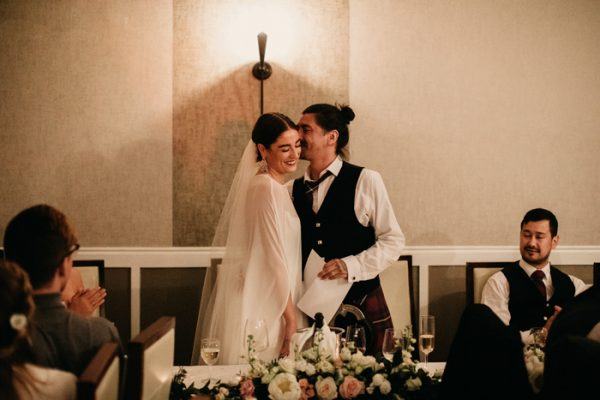 Ashley's bridesmaids made a fun wedding album that included polaroids and written advice on each page. These were displayed on a wall at the reception and only got better as the night went on!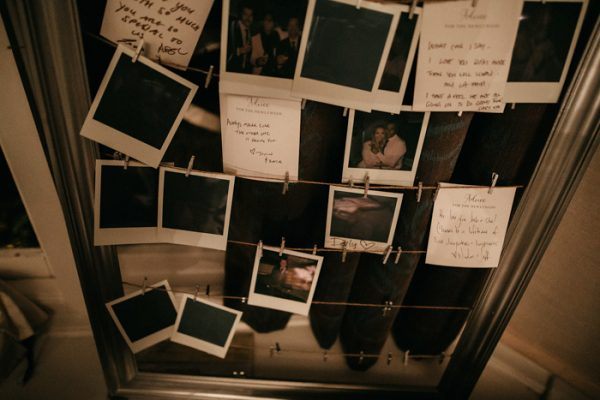 We had a traditional bag piper to greet guests and play while they made their way across the bridge of the castle. A violinist played traditional scores while the procession took place, including Cantabile Paganini and Largo – Handel from Xerxes. Our first dance was 'Baby' by Donnie and Joe Emerson.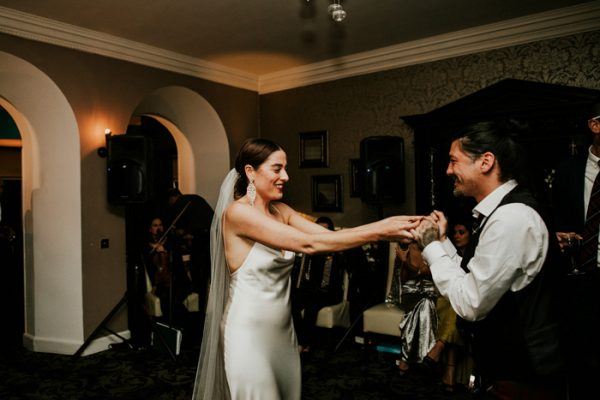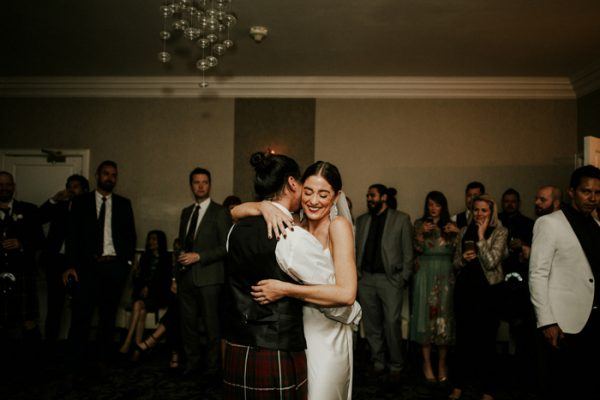 A heartfelt congratulations to Ashley and Stuart, and a special thanks to John Johnston Photography for sharing their beautiful day with us. Love the epic beauty of this Scottish destination? Take a look at this stunning intimate Isle of Skye destination wedding!