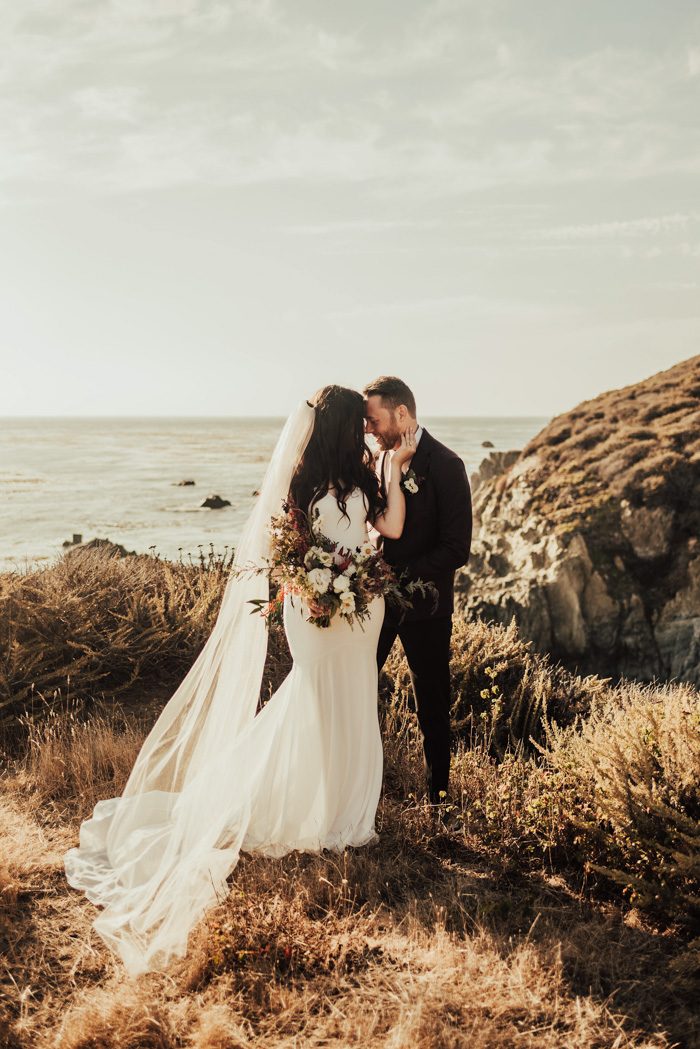 When Natalie and Rocky realized the fun of planning a wedding was being overshadowed by details that just weren't important to them, they switched gears and decided on a Big Sur elopement instead! Their vision of exchanging vows with the ocean in the background was brought to life by Jennifer of Blue Daphne Events and Floral Design, who set up a simple pampas grass semicircle that denoted the ceremony space but didn't block the spectacular view. She also created the coziest floral-covered teepee sweetheart table filled with pillows, blankets, a charcuterie board, and mini wedding cake. Photographer Tessa Tadlock documented the couple's day from beginning to end and caught every tearful and laugh-filled moment with grace and a truly unique artistry.
The Couple:
Natalie and Rocky
The Wedding:
Big Sur, California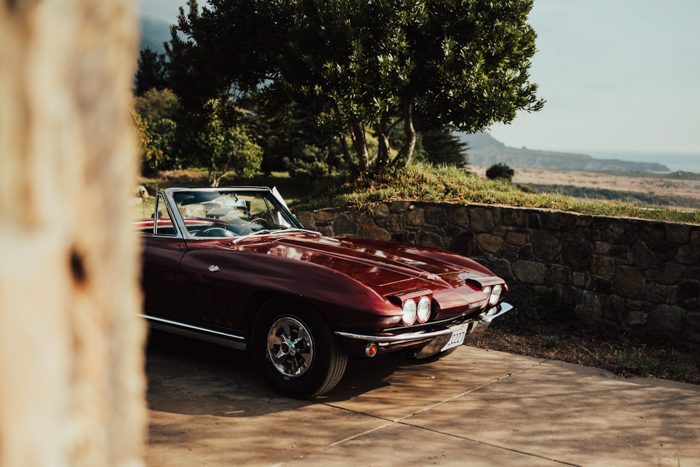 The most important thing for us while planning our wedding was to ensure that we were remaining true to ourselves and the integrity of our relationship throughout the process. At the beginning of our wedding planning process, we began to feel consumed by our desire to please others; catering, lighting, venues, transportation, etc. One day (while fretting about place settings and napkins) we looked at each other and said, "Let's elope!" Every decision in planning our wedding after that came easily; it was about us and our love for each other.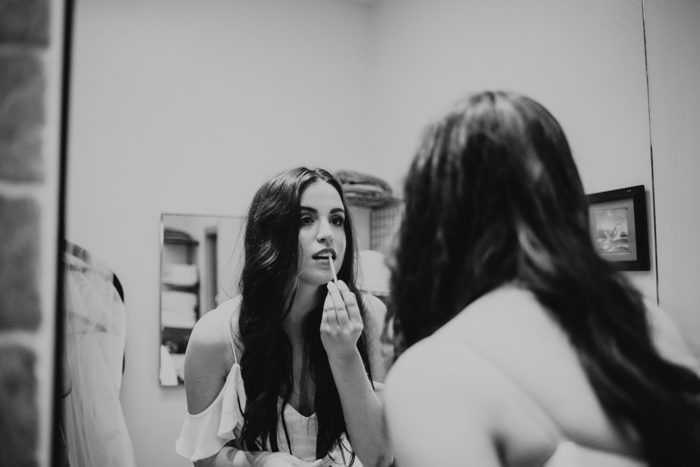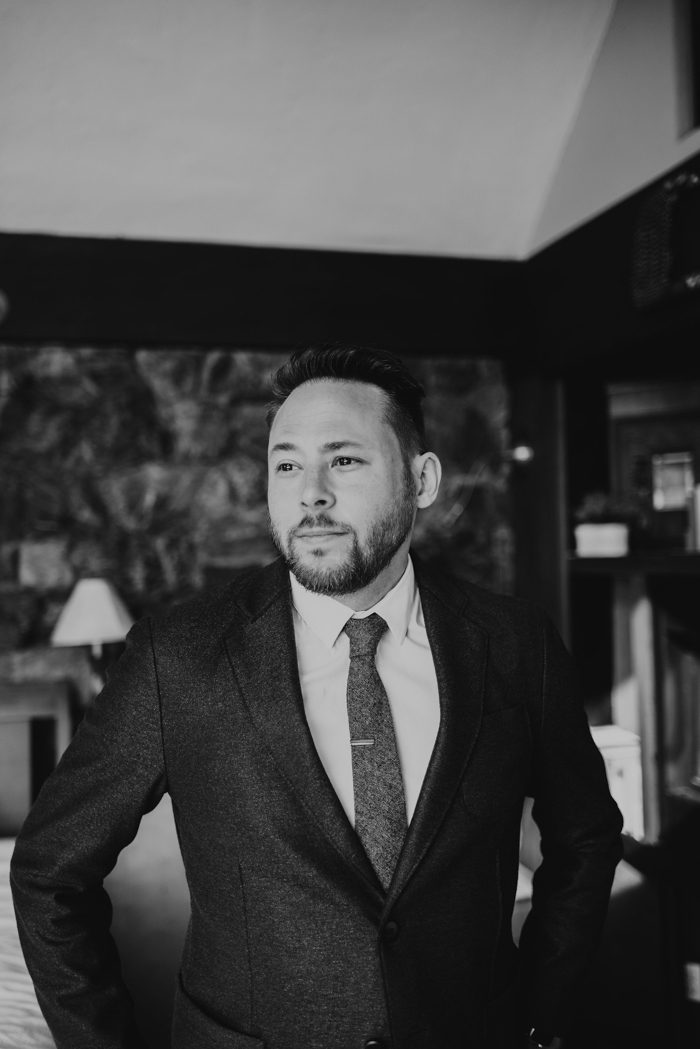 For me, the most memorable part of our day was seeing Rocky (my now husband) standing out on the edge of a bluff, with the Pacific ocean below him and the sun setting behind him, right before our first look. He was facing outwards, towards the ocean, and the sight of him from a distance totally stopped me in my tracks. I'll never forget that image in my mind.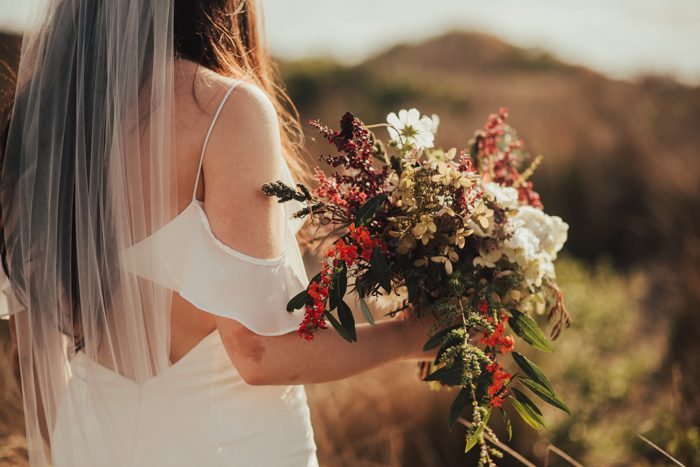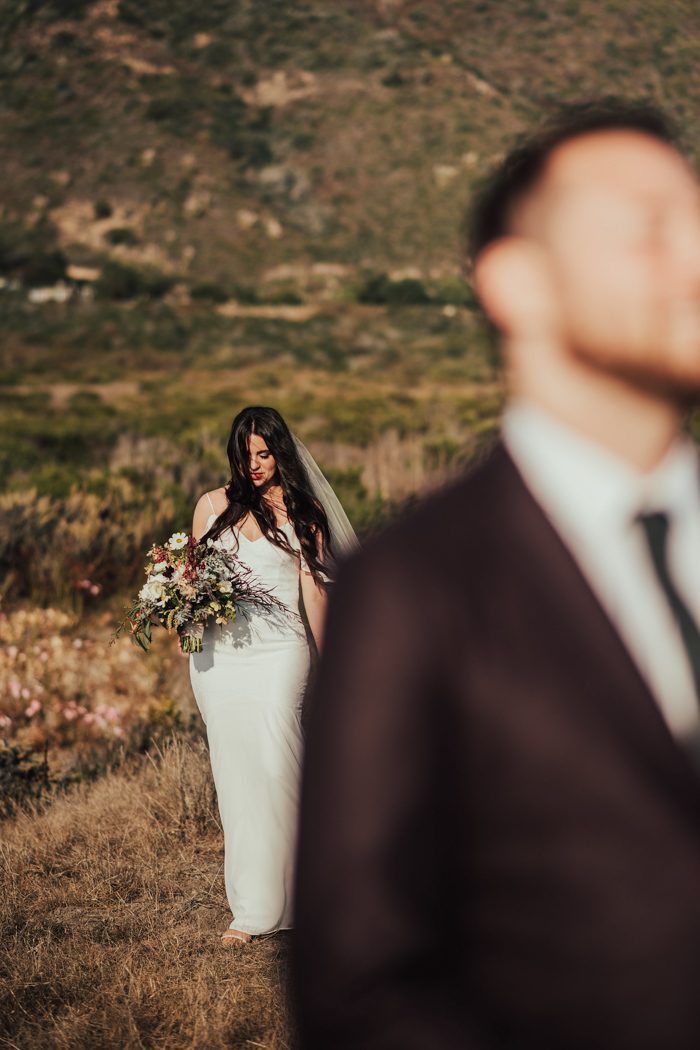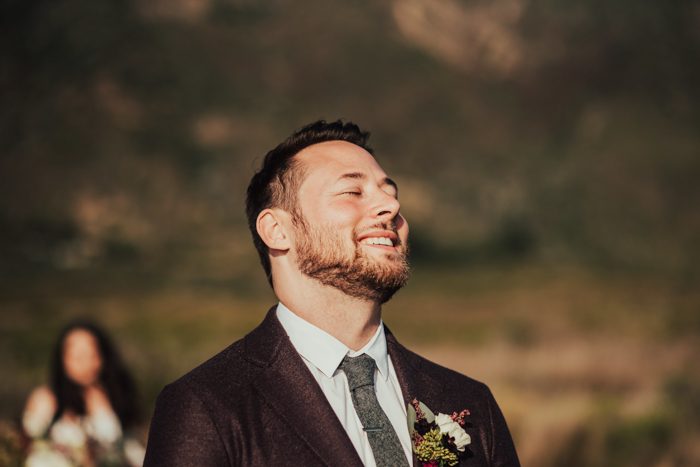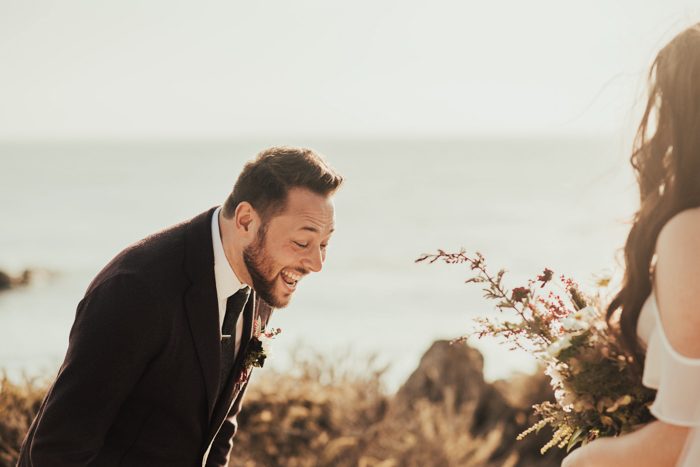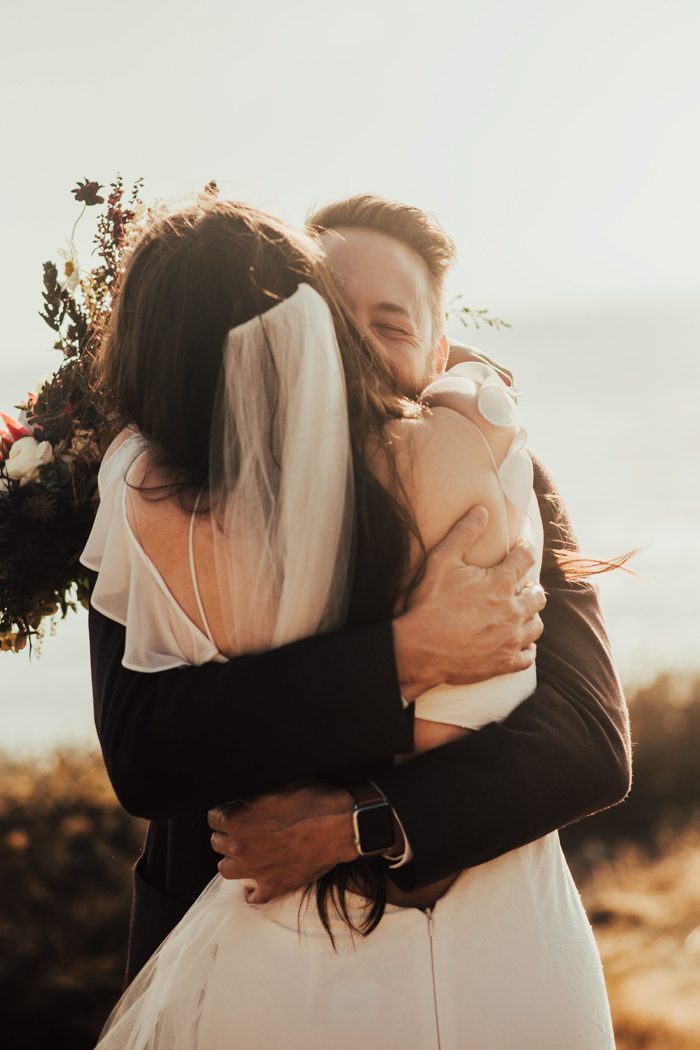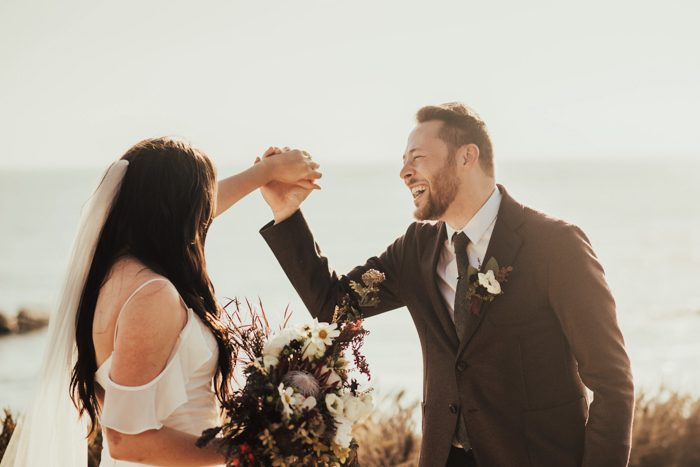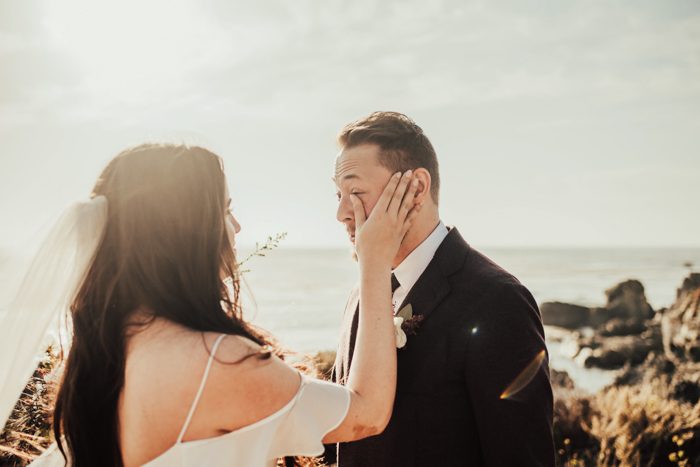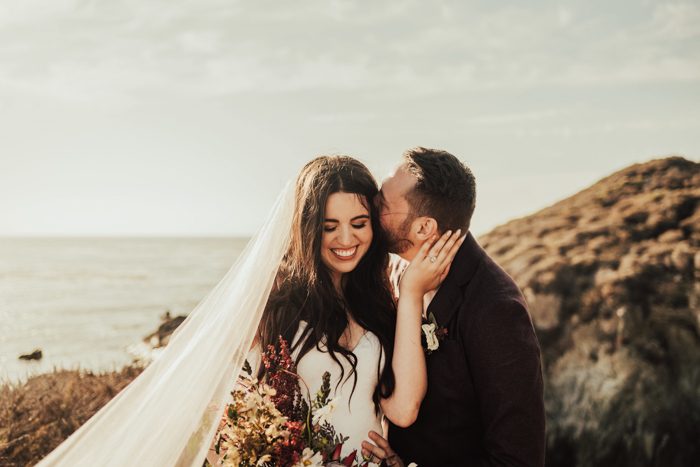 Our advice: YOU DO YOU! Family and friends are incredible and special parts of many of our relationships, but your wedding day is a day to celebrate the love between you and your partner and it should be done so in whatever way feels amazing and comfortable to you.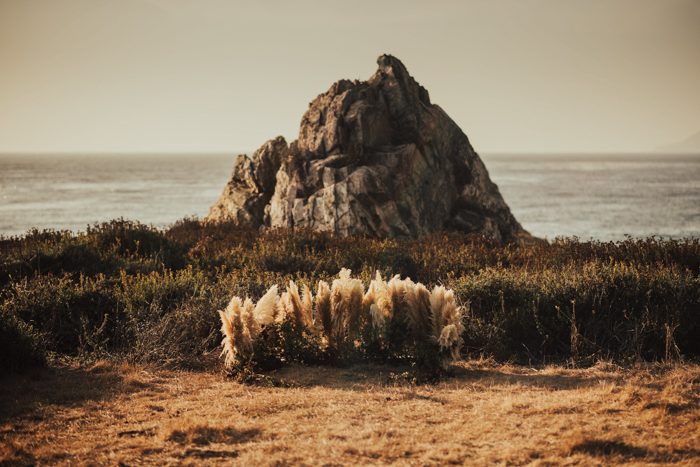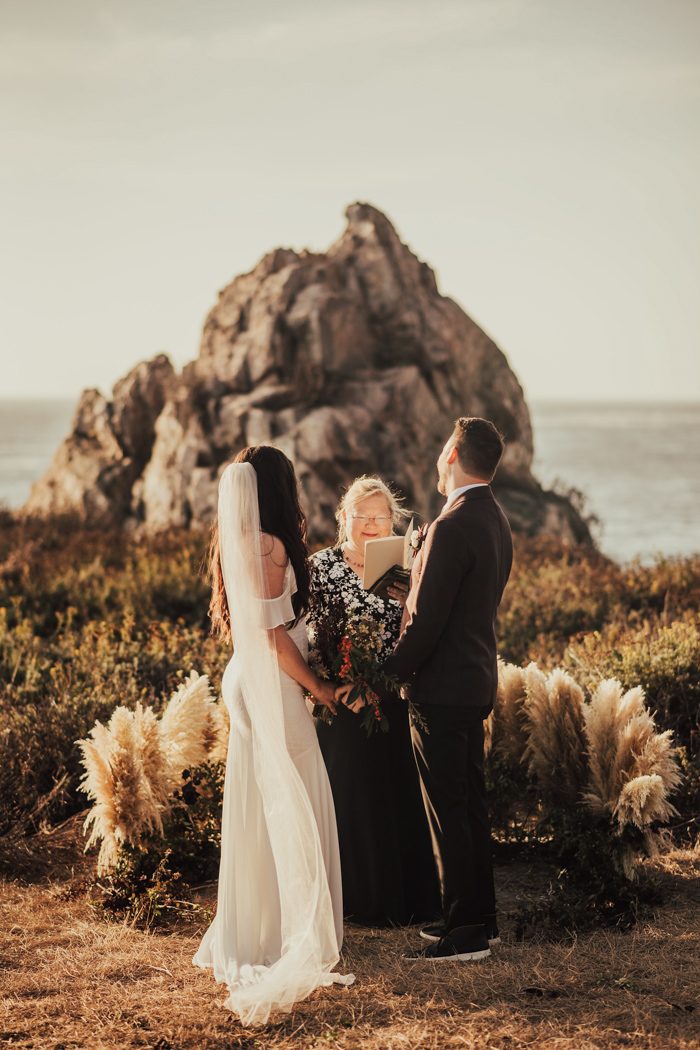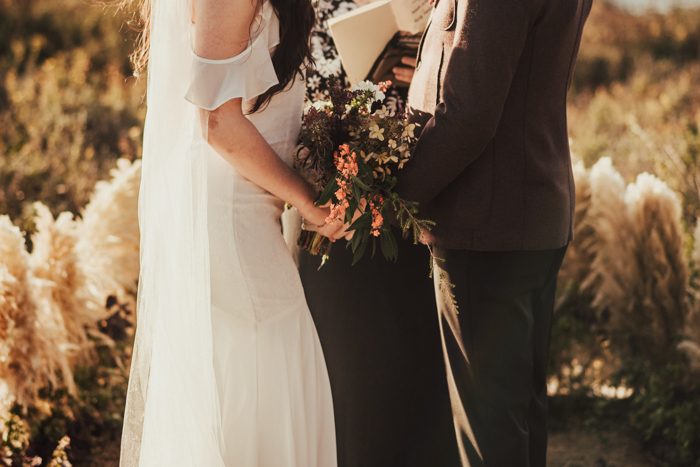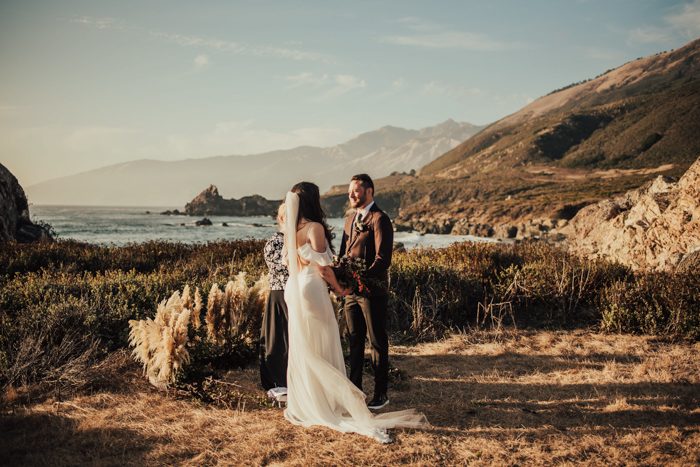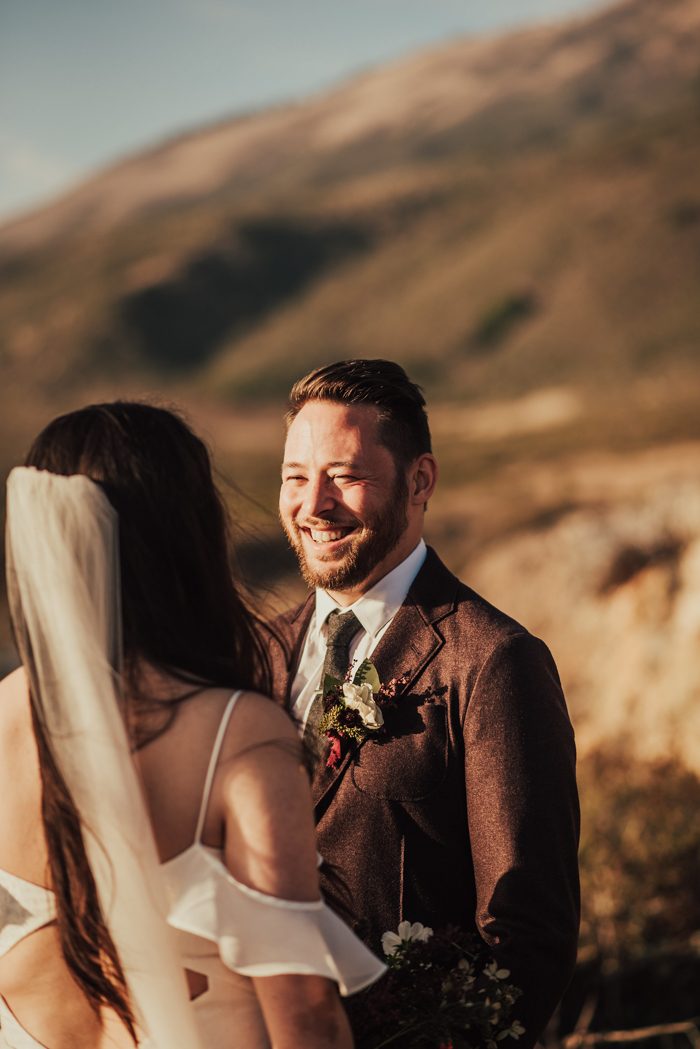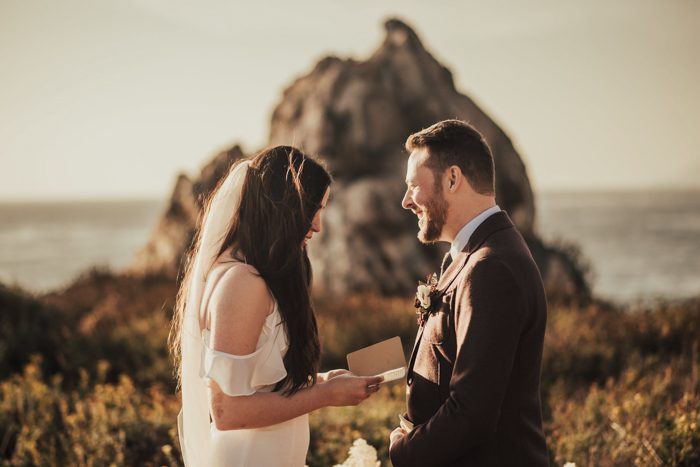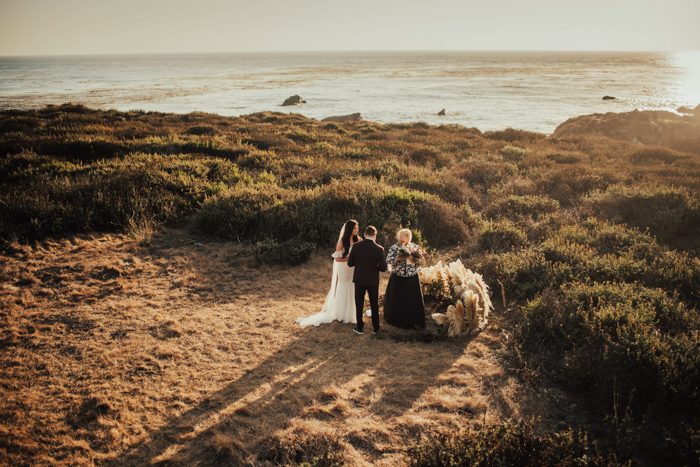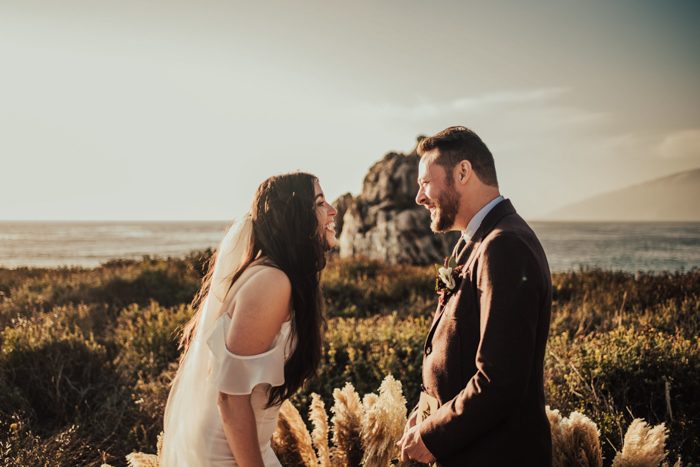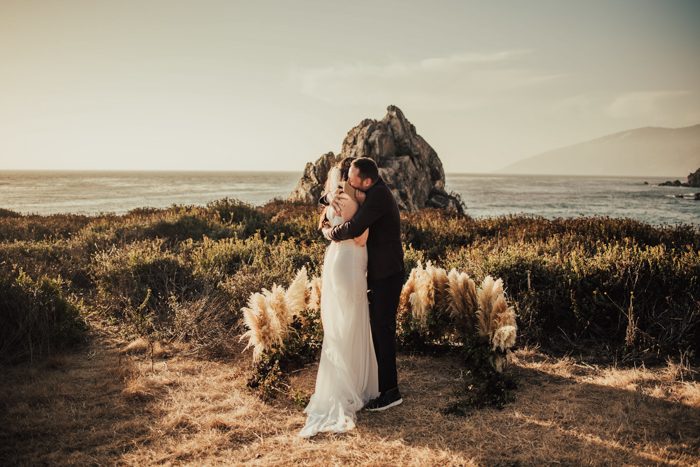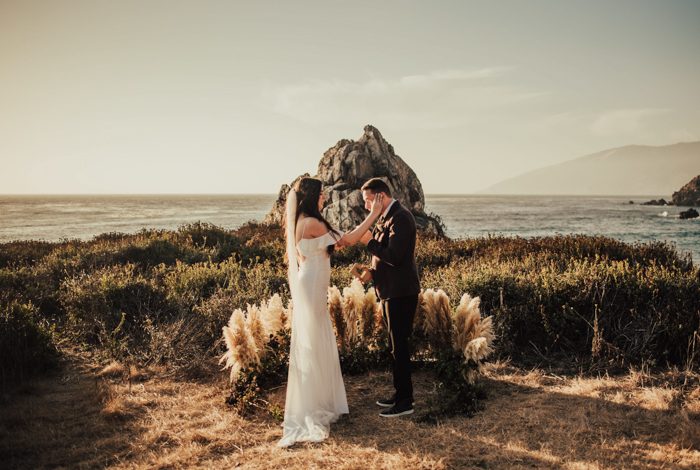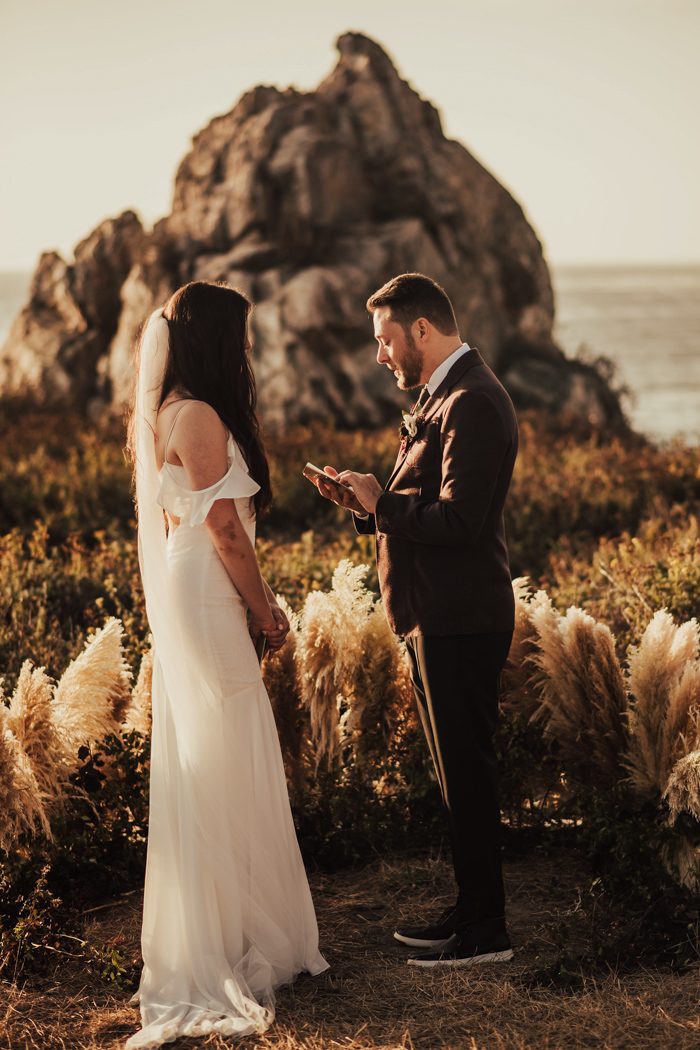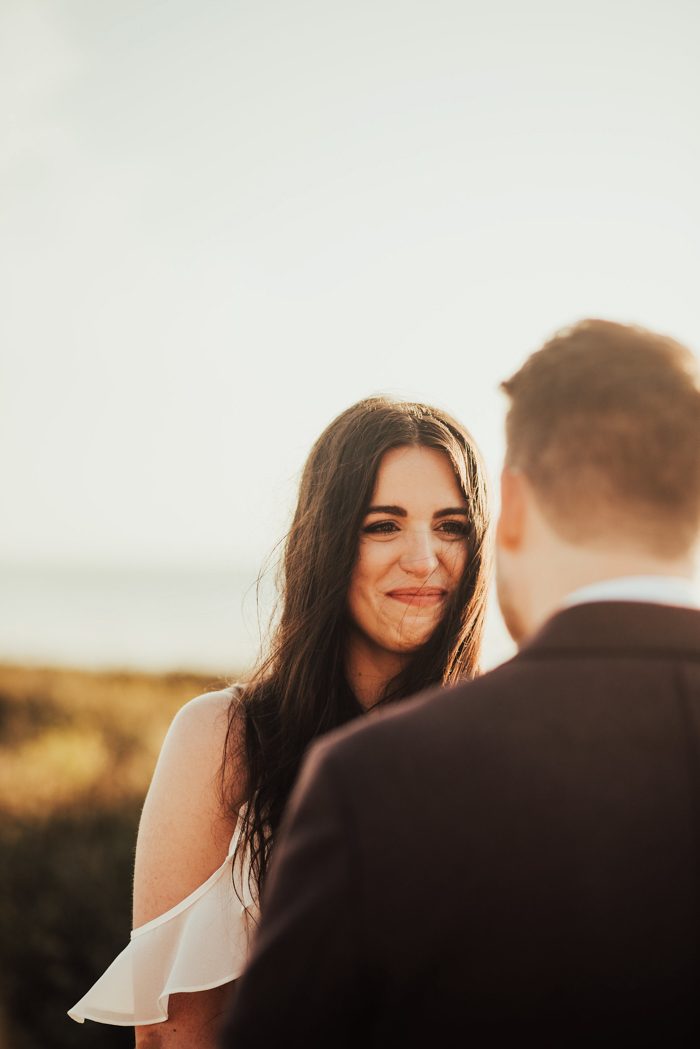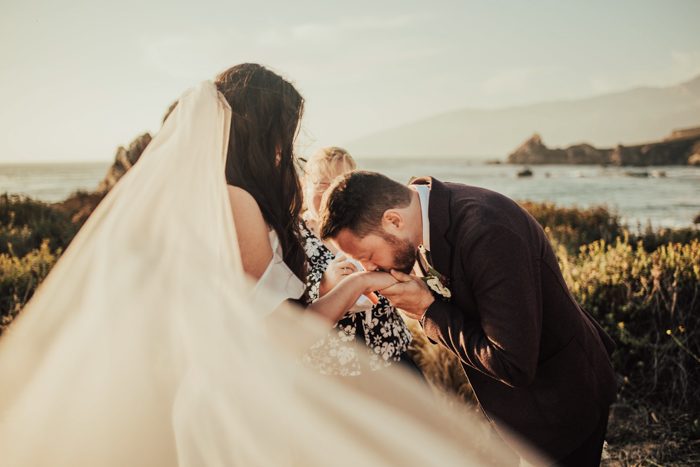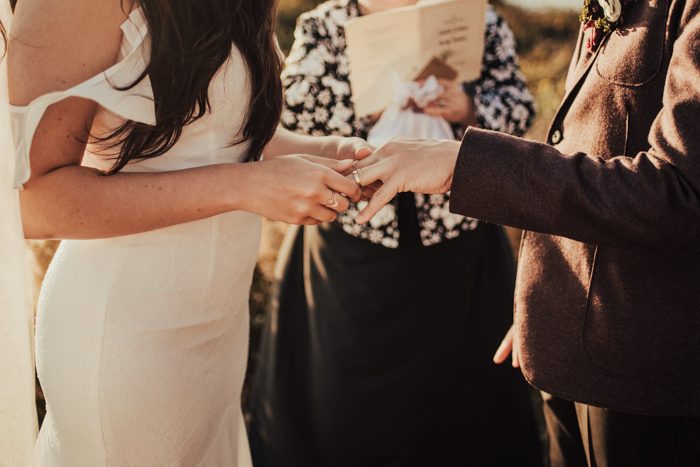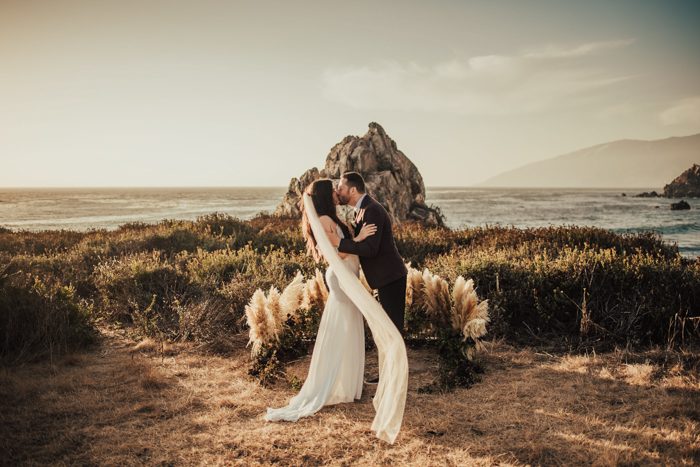 Rocky's birth mother passed away when he was 1 week old. His grandmother raised him, and he referred to his grandmother as Mom because this was the mother that he knew. When he was 15 years old, his grandmother passed away and she left him her diamond ring. When Rocky and I got engaged, he used the diamond from his her ring to create my engagement ring. So, when I made Rocky's wedding band, I surprised him by having his ring created out of the remaining metal from that same ring. His reaction was so beautiful and emotional!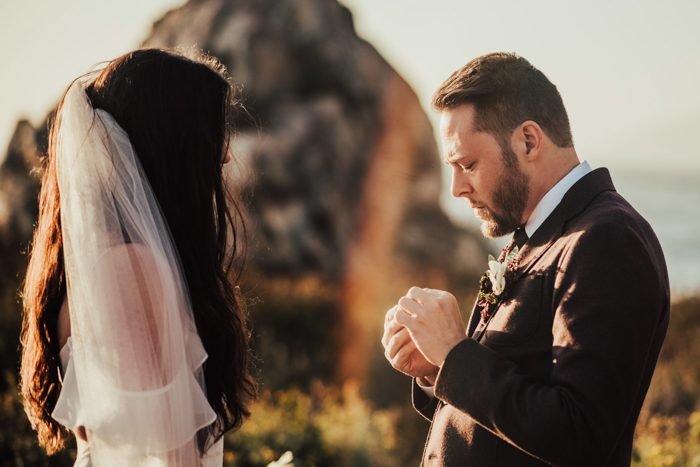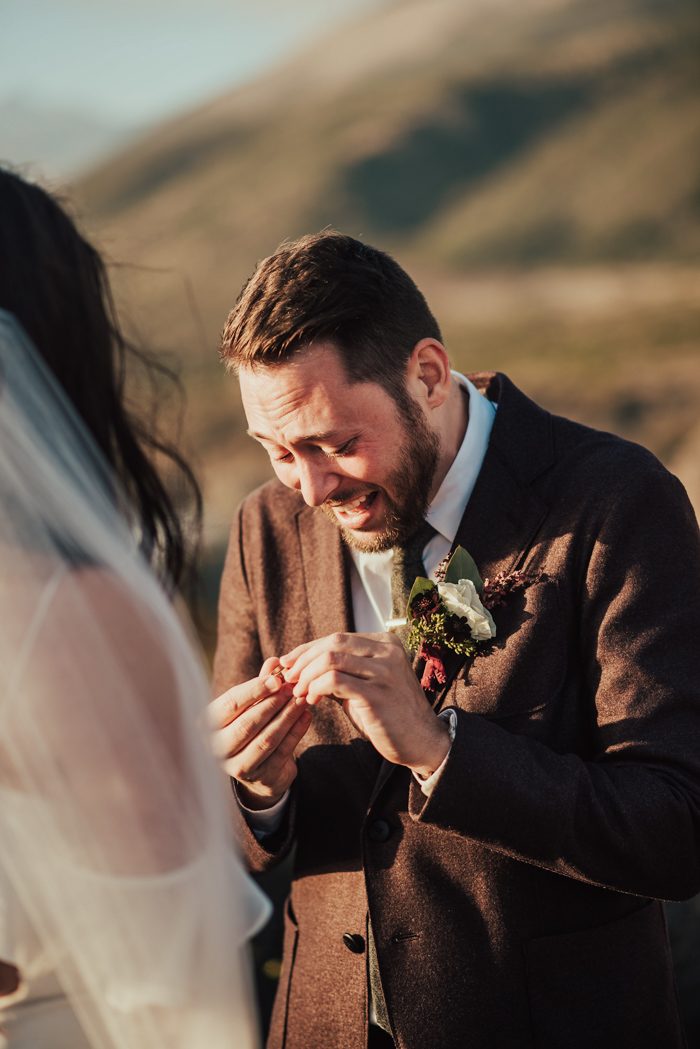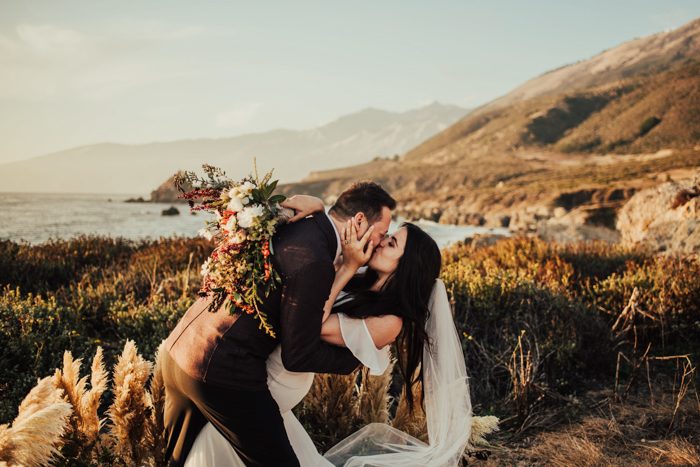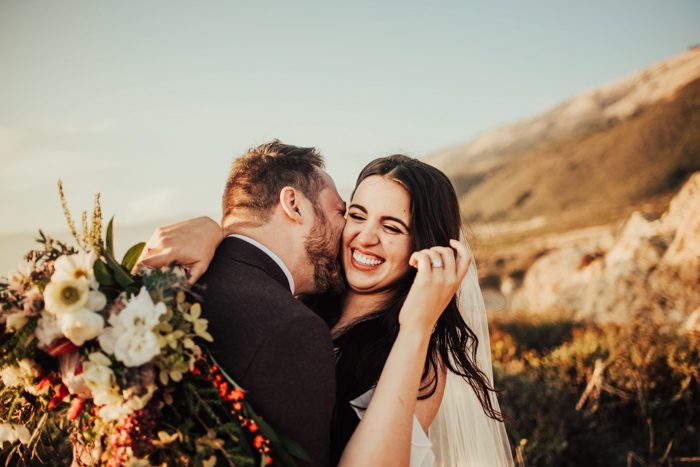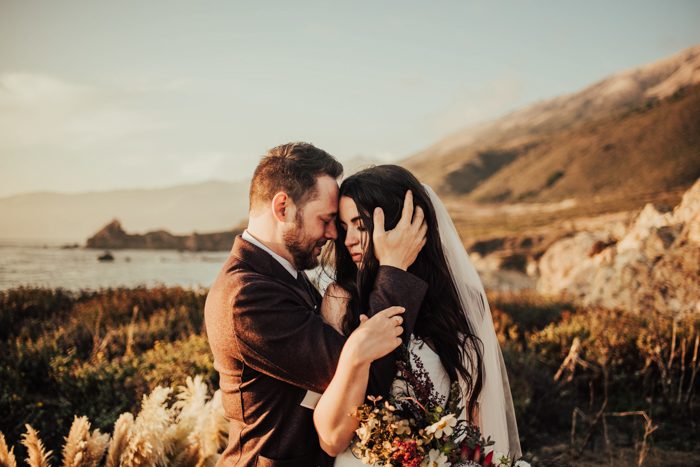 Our photographer, Tessa Tadlock, instantly put us at ease upon meeting her and played the absolute best third wheel ever on our elopement day! She was so creative and appropriately directive the entire time. Her enthusiasm and passion for what she does were so contagious and we had such a blast sharing our experience with her. We are so grateful for her art.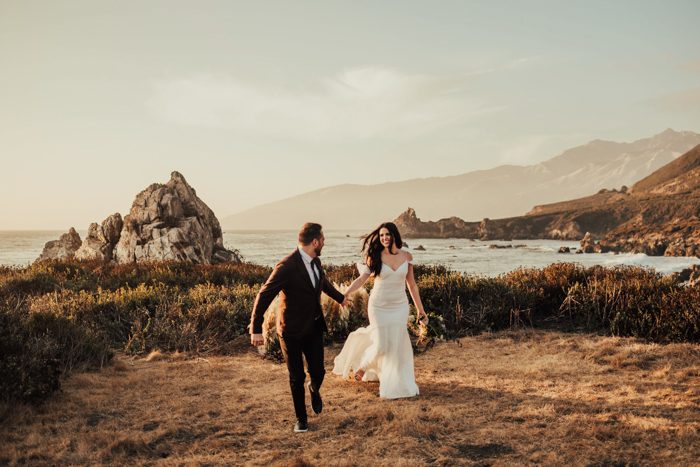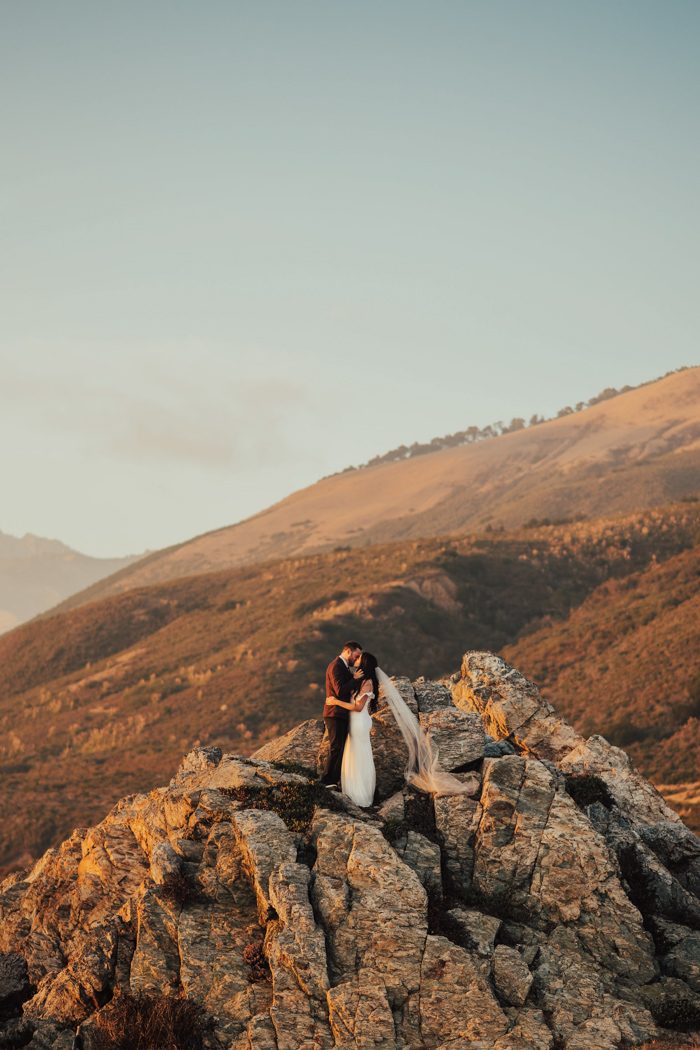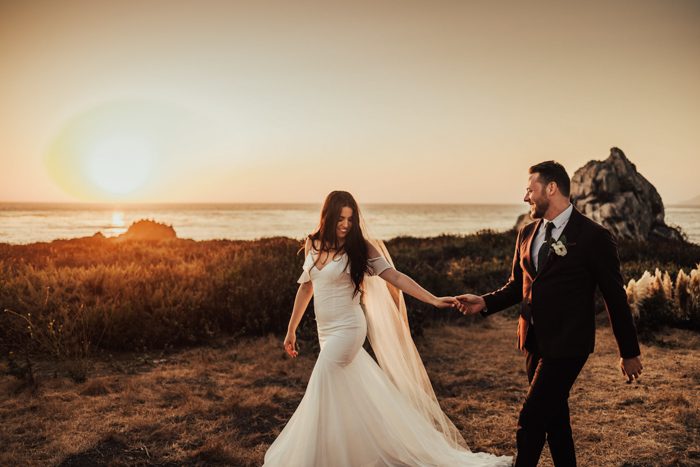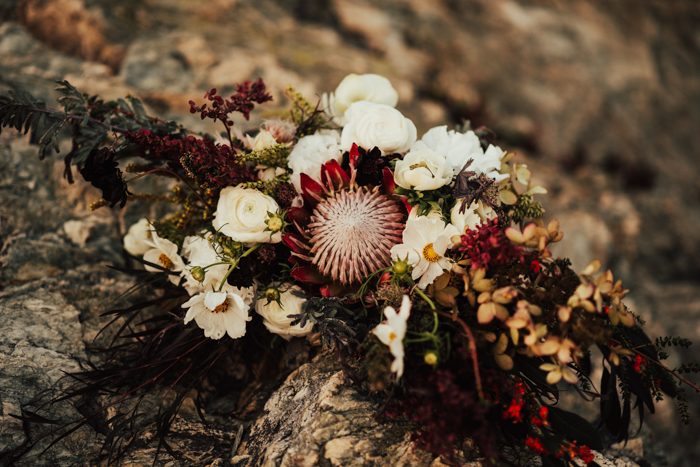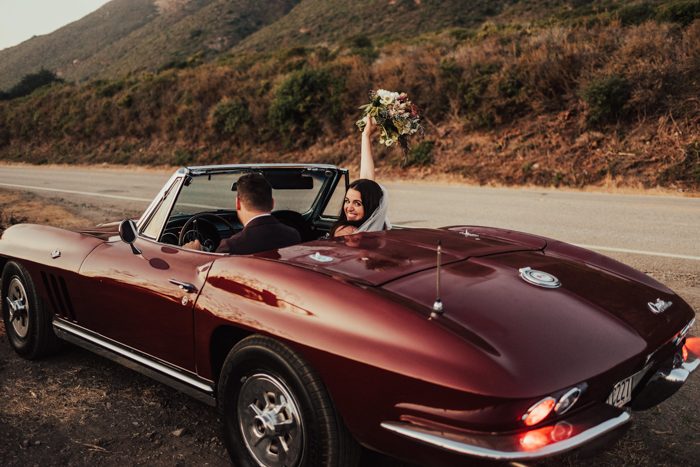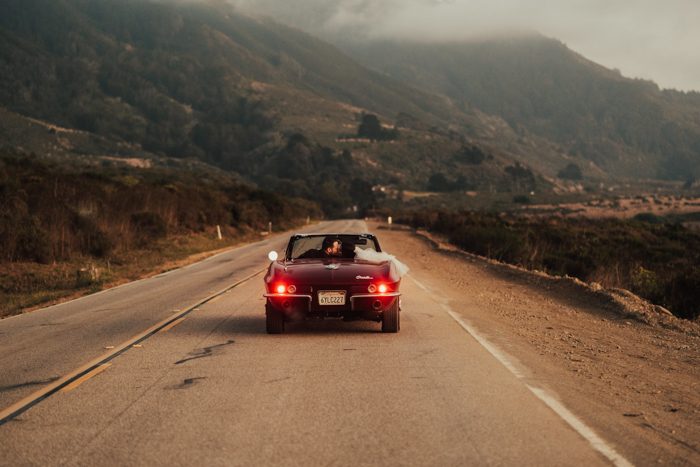 Our event planner, Jennifer Edmond of Blue Daphne Events and Floral Design, was absolutely amazing! Not only did she plan and design our elopement but she also did all of the florals (including an incredible floral teepee) and also just happens to be a fantastic calligrapher. She is absolutely everything in one and we are so appreciative for her support and artistry.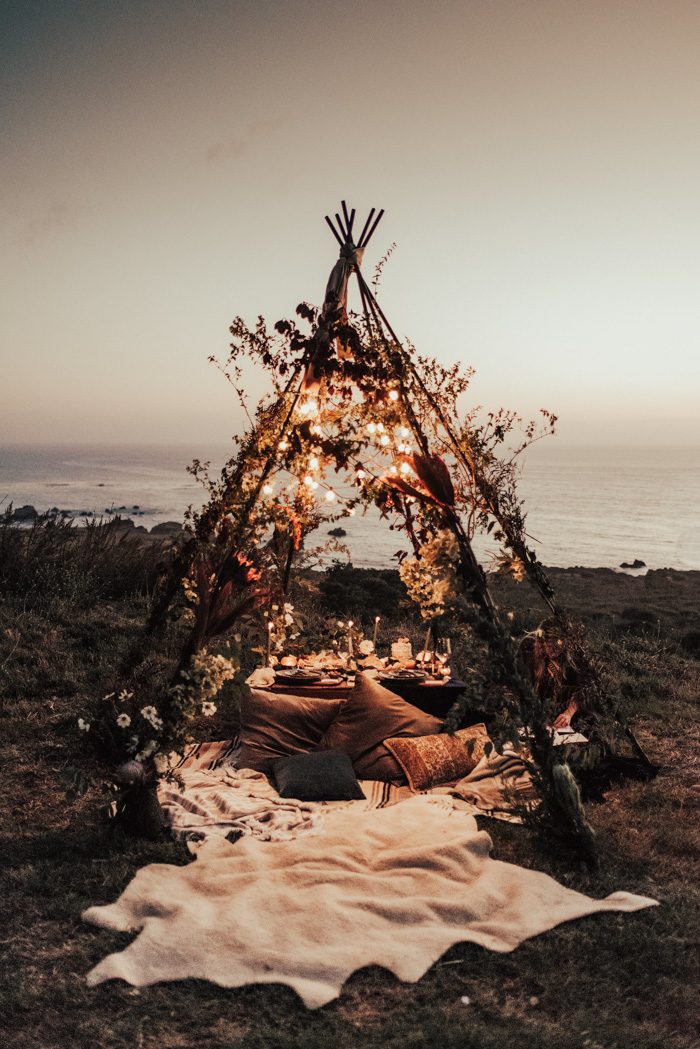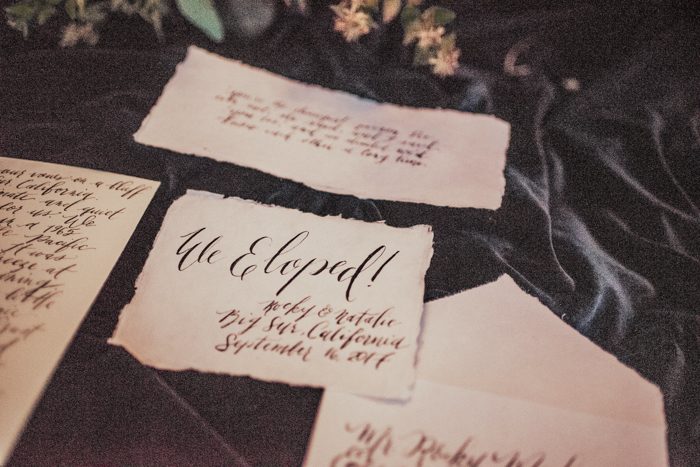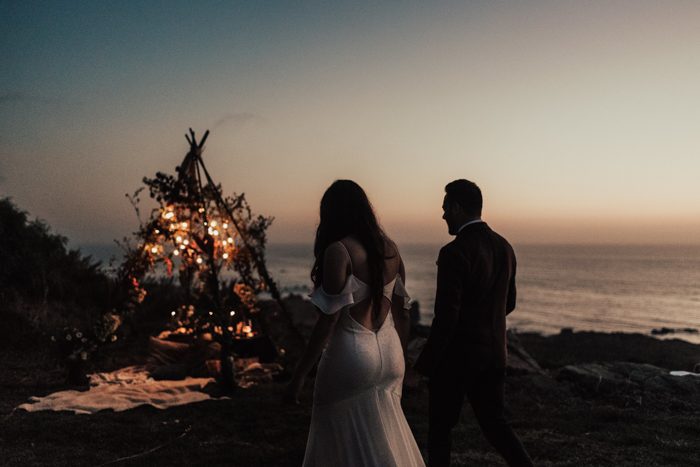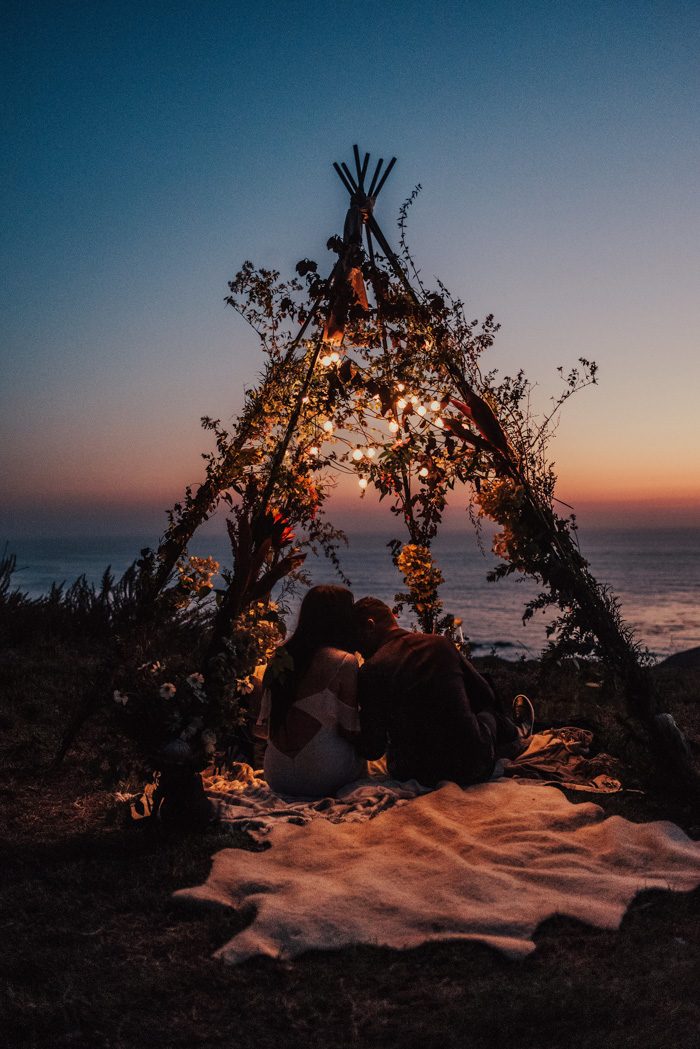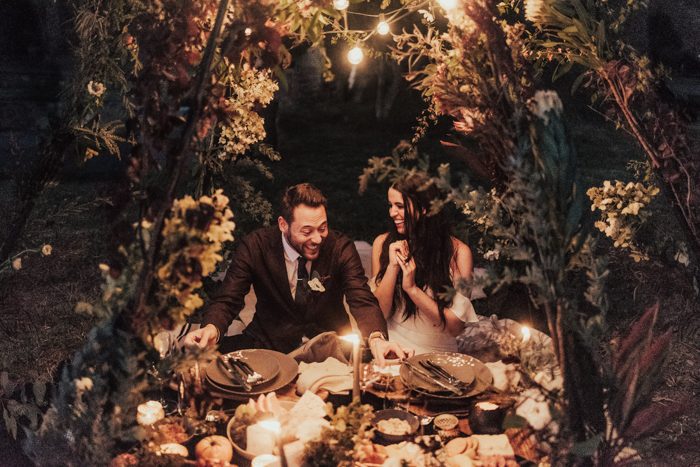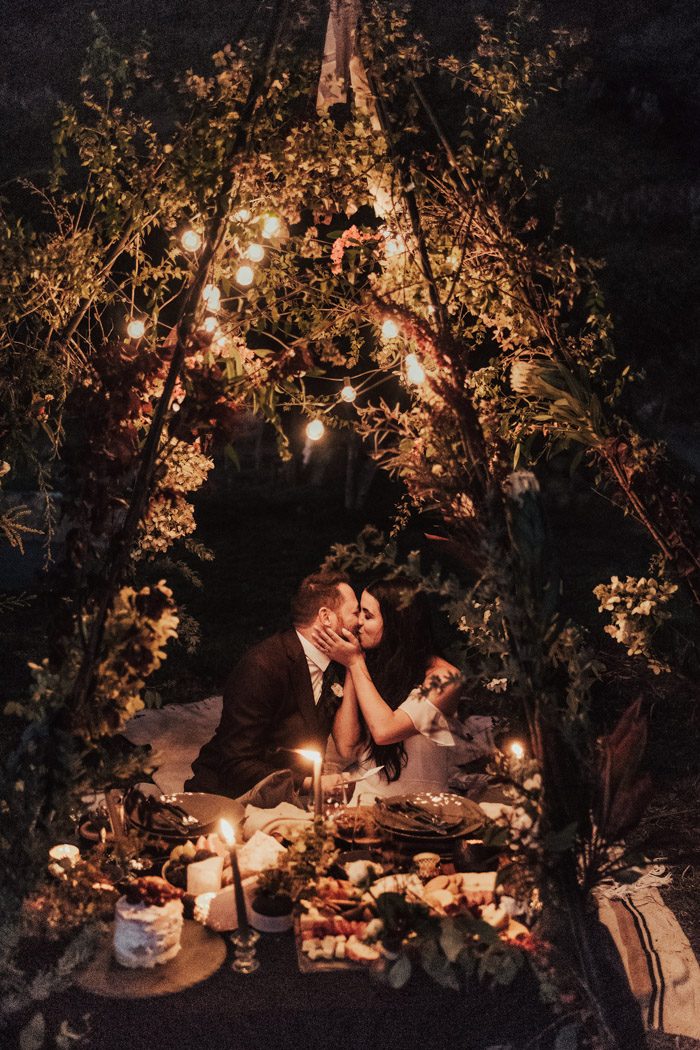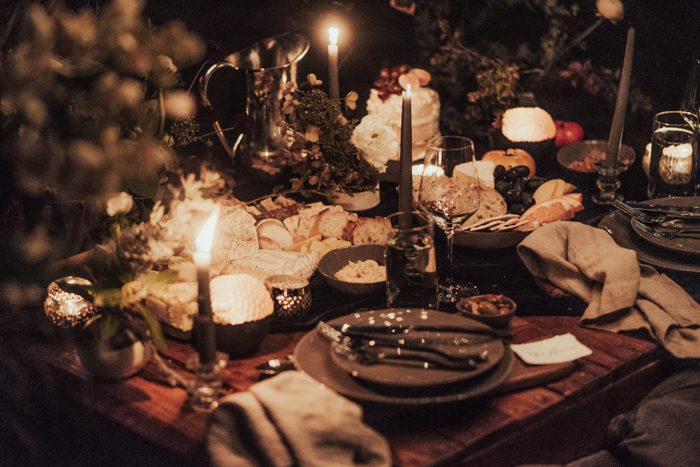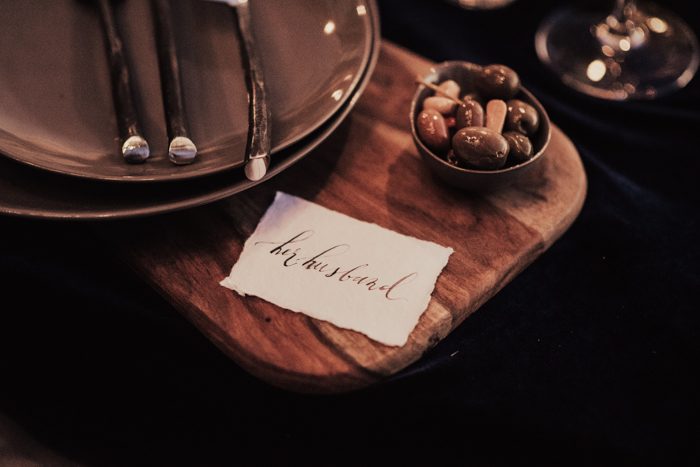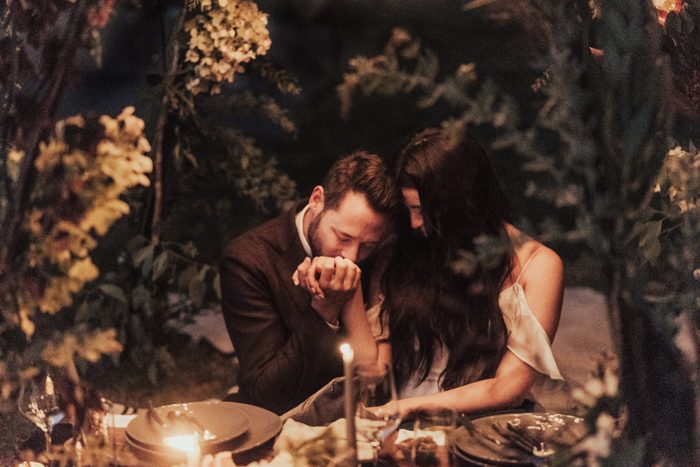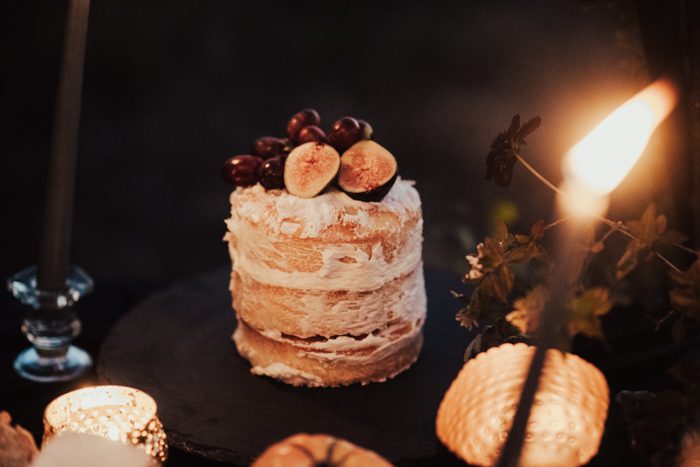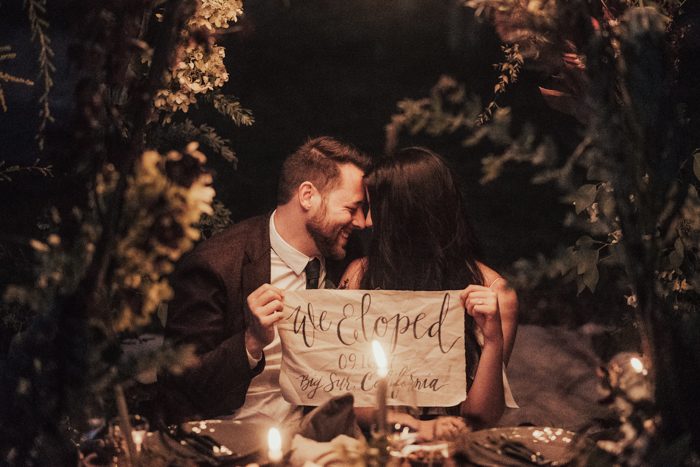 Our warmest congratulations to Natalie and Rocky, and a big thanks to Blue Daphne Events and Floral Design for sharing this unforgettable Big Sur elopement with Junebug! Looking for more elopement inspiration from real couples? This stylish couple exchanged emotional vows at their Muir Woods elopement!