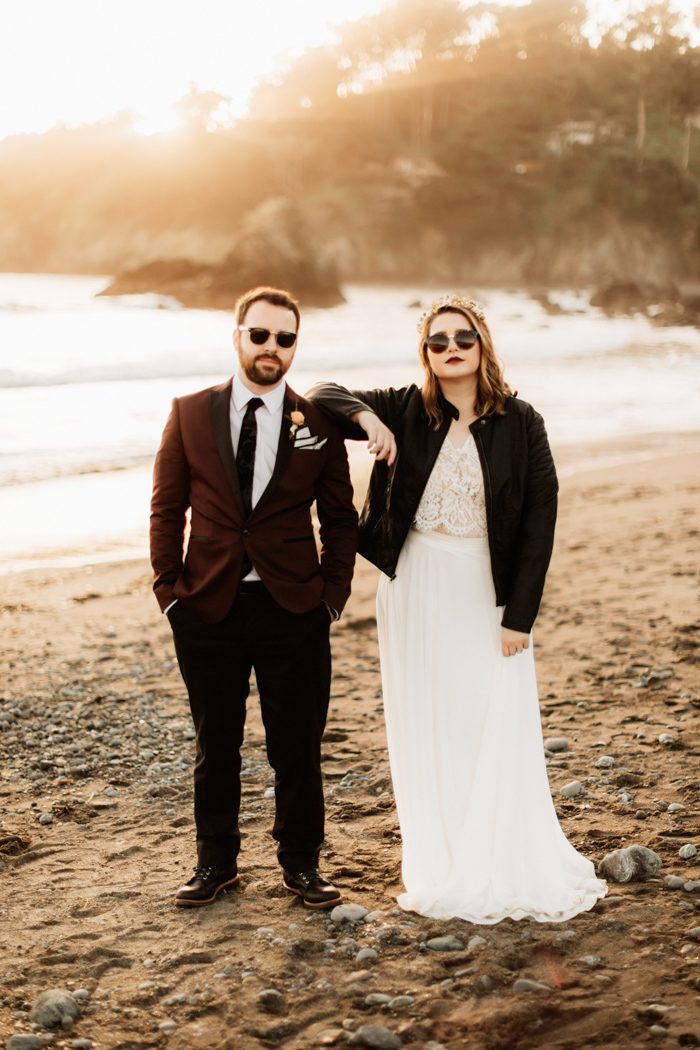 We're all smiles here today because, not only is this Muir Woods elopement gorgeous, but it belongs to our very own Editorial Assistant Colleen and her new husband Ross! This sweet couple packed up and headed to the West Coast for a wildly romantic day that included a relaxed morning together and an intimate vow exchange officiated by the groom's brother. Then they and photographer Lauren Scotti made their way through the woods and out to the beach for a portrait session that can only be described with one word: breathtaking. Between the stunning location, the couple's killer style, and unforced progression of the day, every moment felt totally effortless while being completely unforgettable. We obviously love every bit of Colleen and Ross' style, but we're especially head-over-heels with Colleen's Greek goddess-inspired BHLDN ensemble and Mignonne Handmade gold floral crown!
The Couple:
Colleen and Ross
The Wedding:
Muir Woods, Mill Valley, California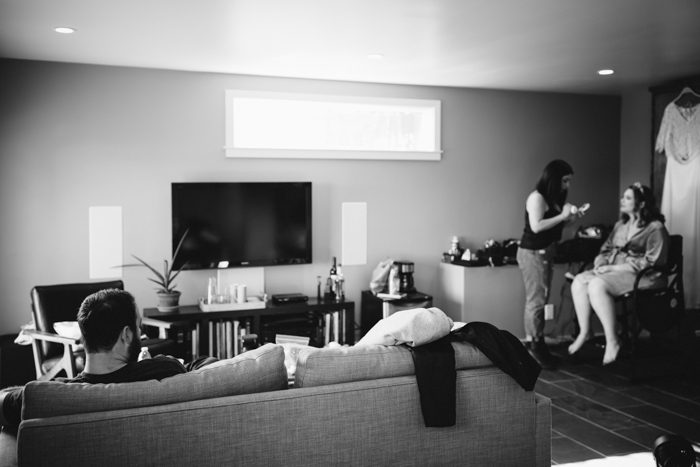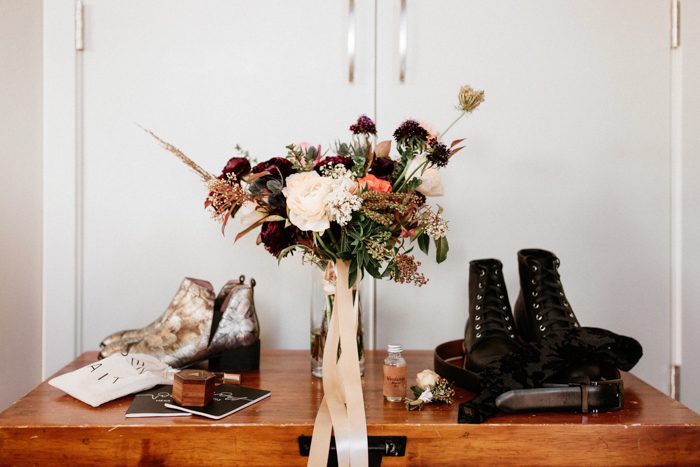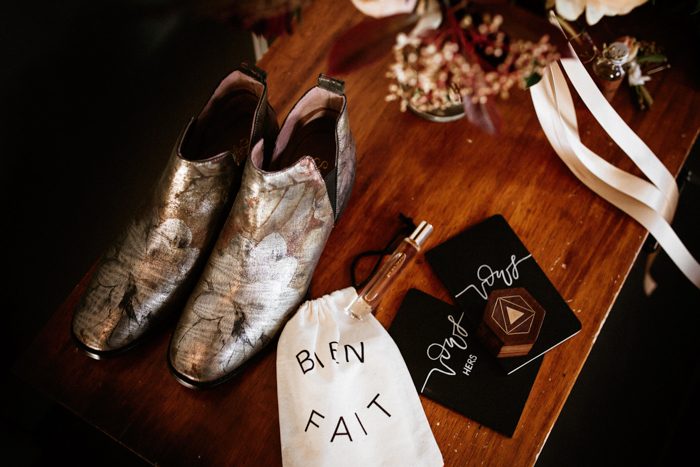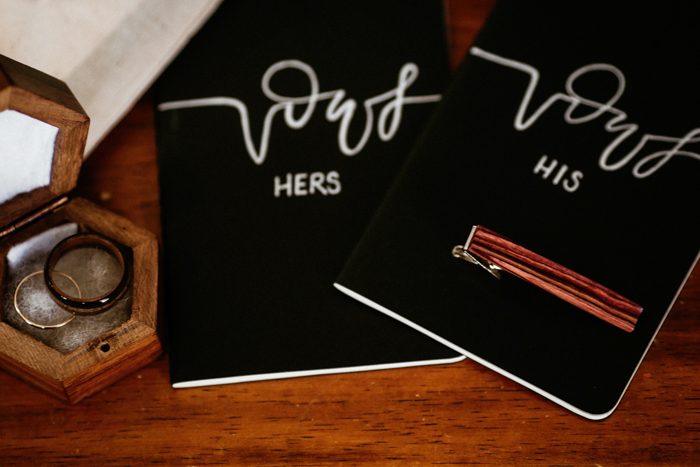 It was important to us that things be done with intention. From picking out the handful of things that would be incorporated into our wedding day to inquiring with vendors, we made sure it was done based off of what would best represent us as a couple.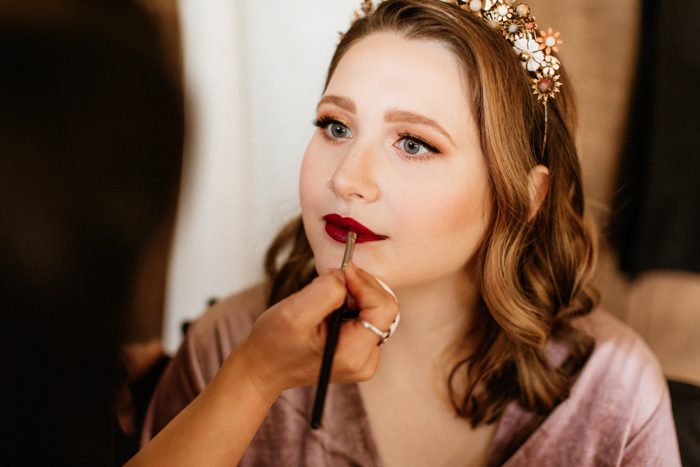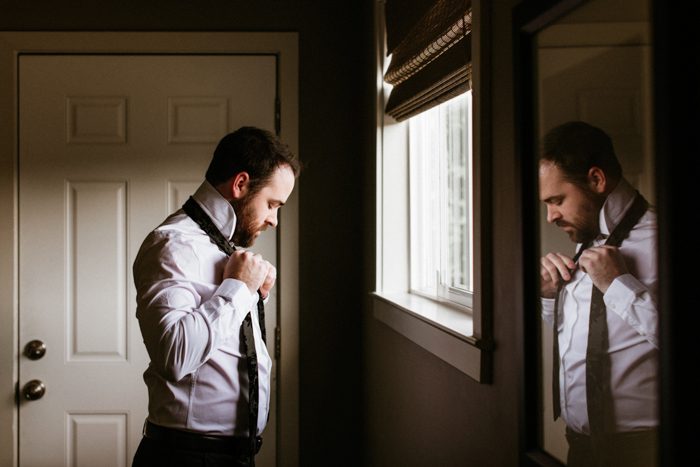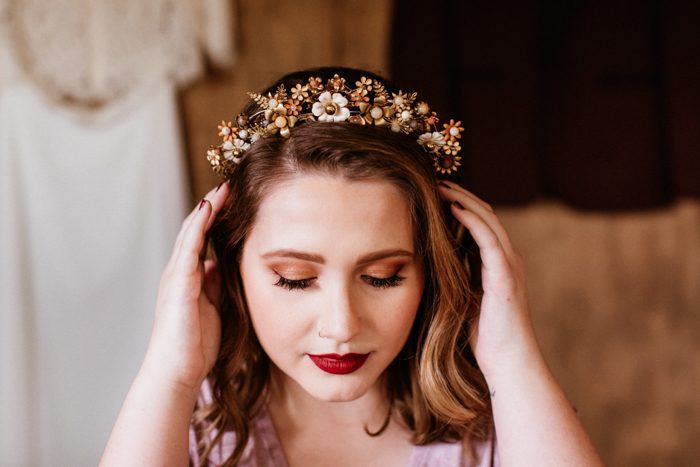 SHOP THIS LOOK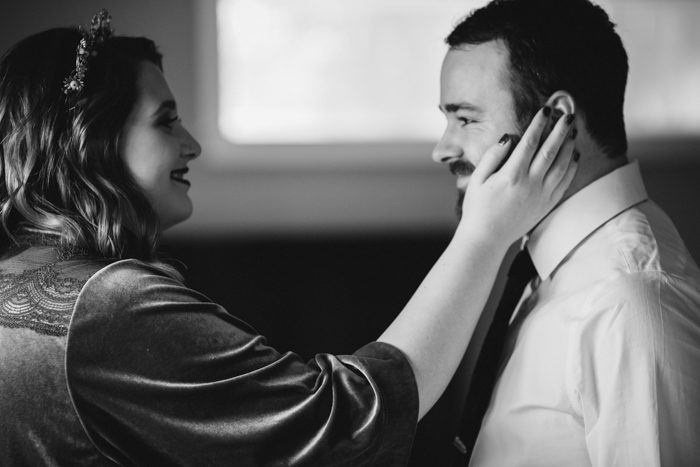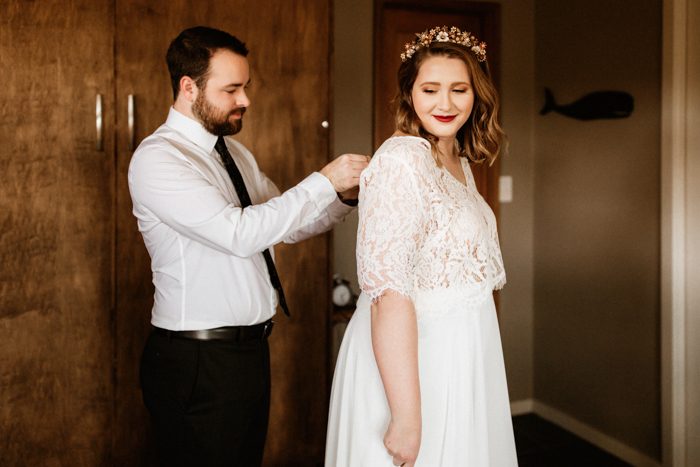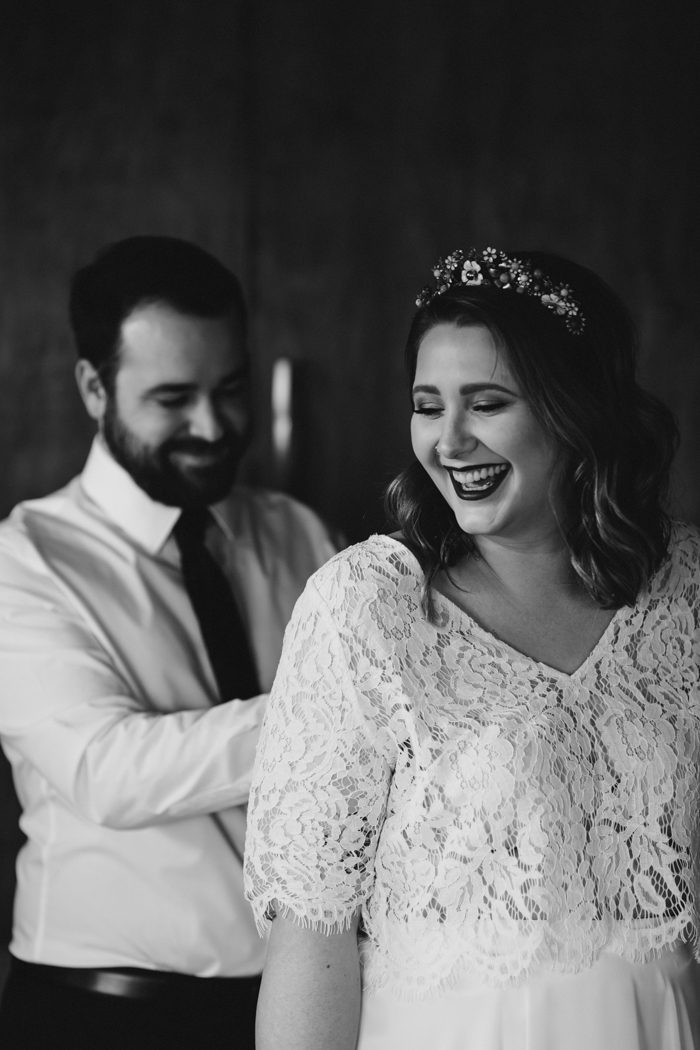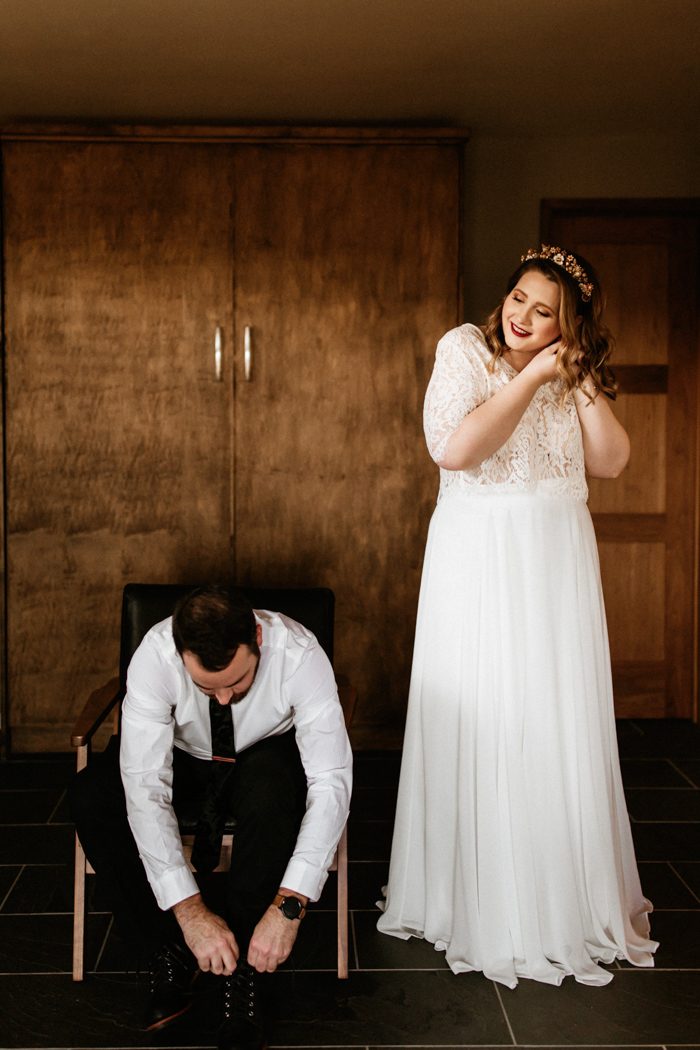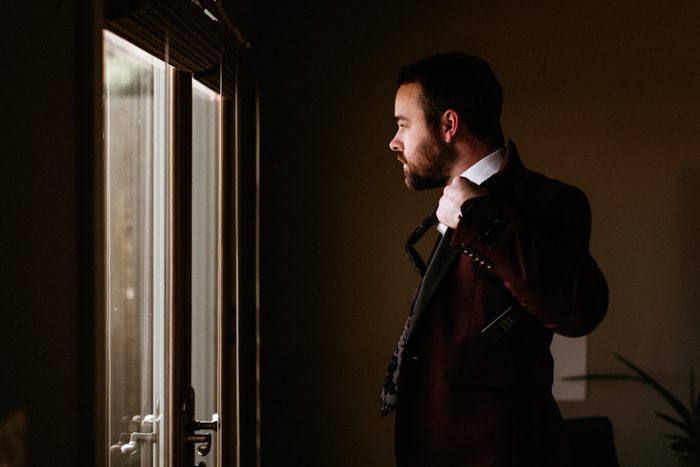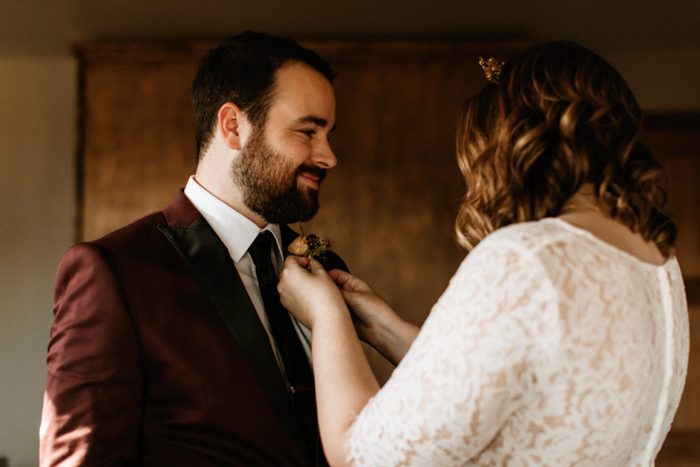 I'll always remember our sweet, little ceremony. Our officiant Josh (also, Ross' brother-in-law) flew out to California for the occasion and he did such a great job at the service. It was so special to have someone there we knew, and it was even more special that someone we knew got to marry us. Between Josh's moving words and mine and Ross' personally written vows, we were both a tearful mess.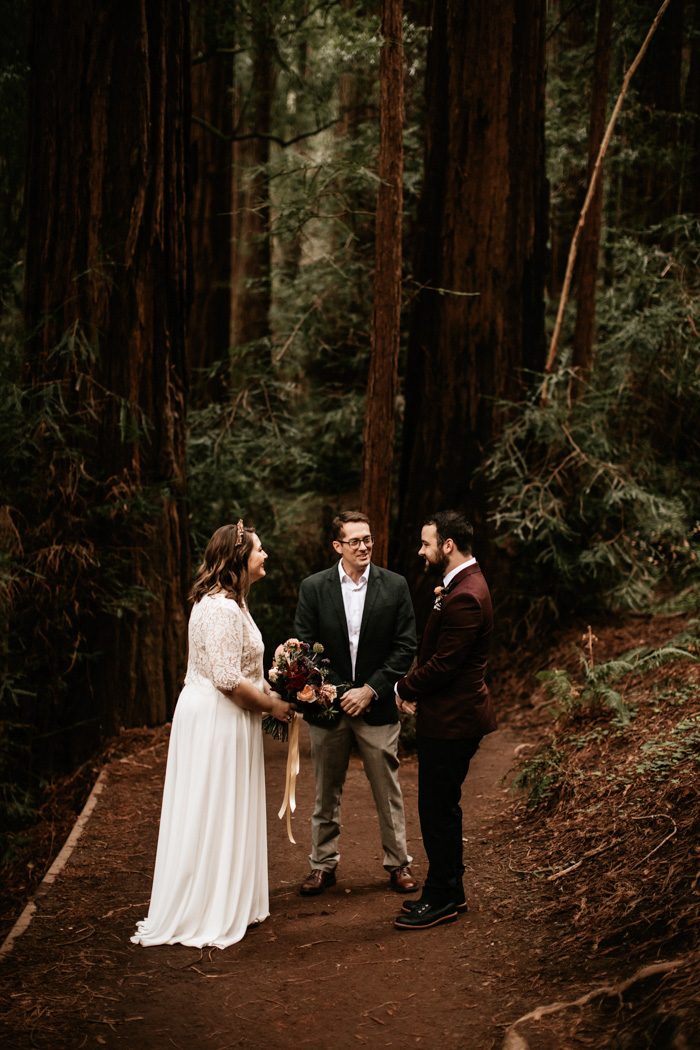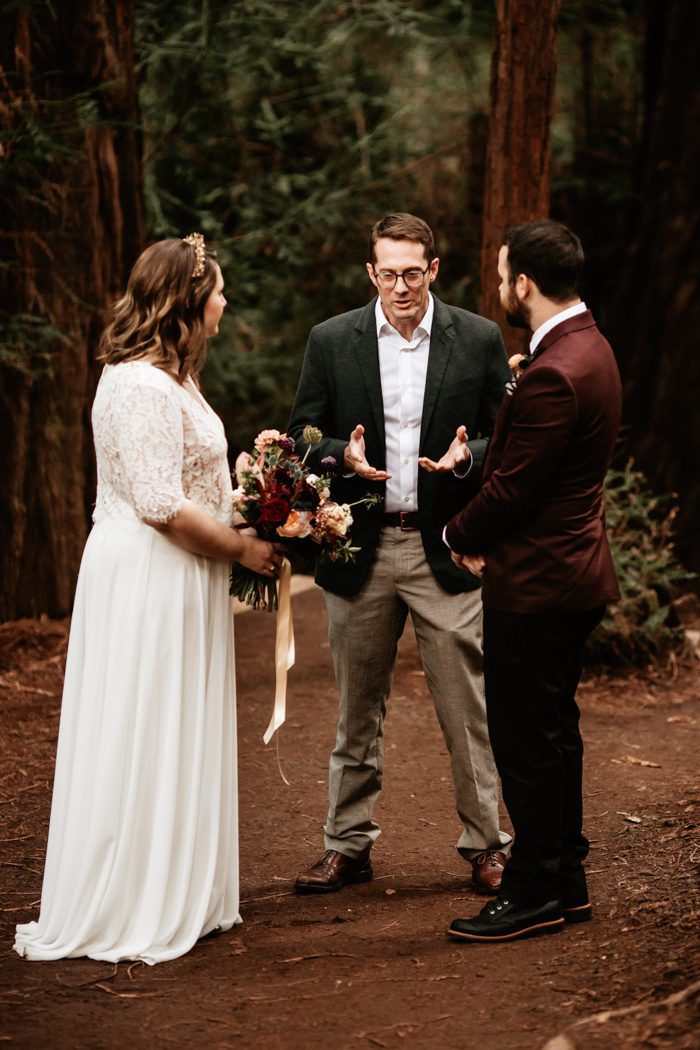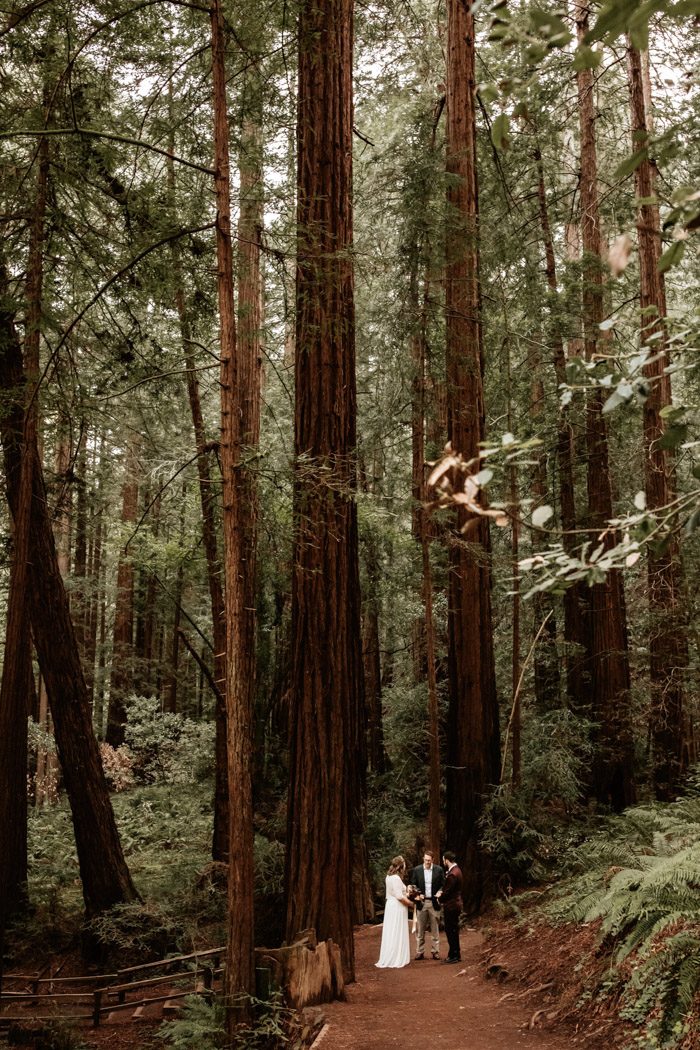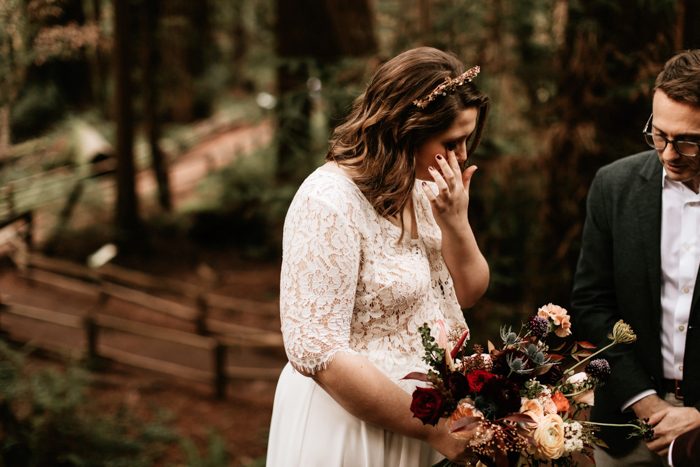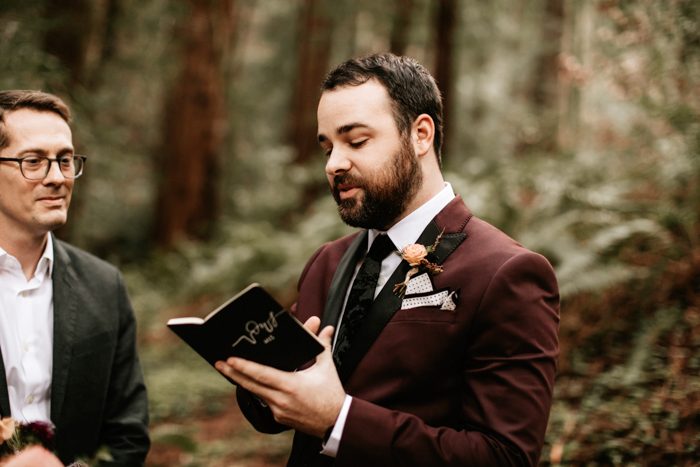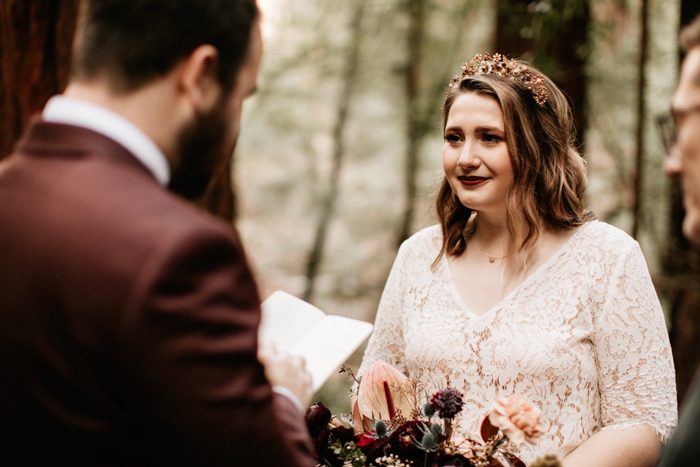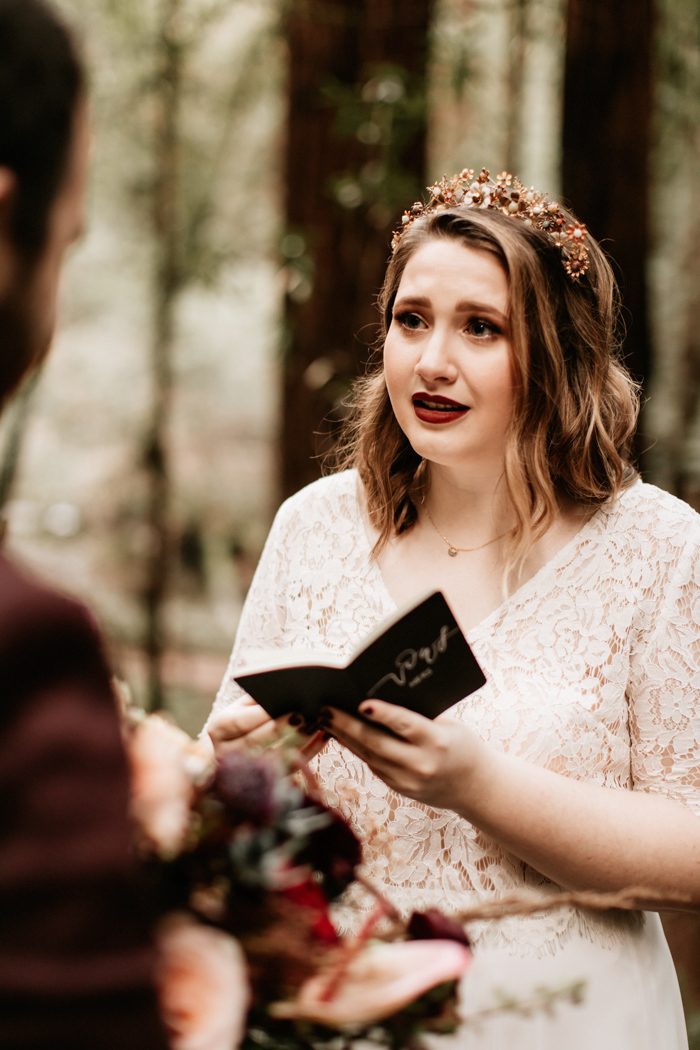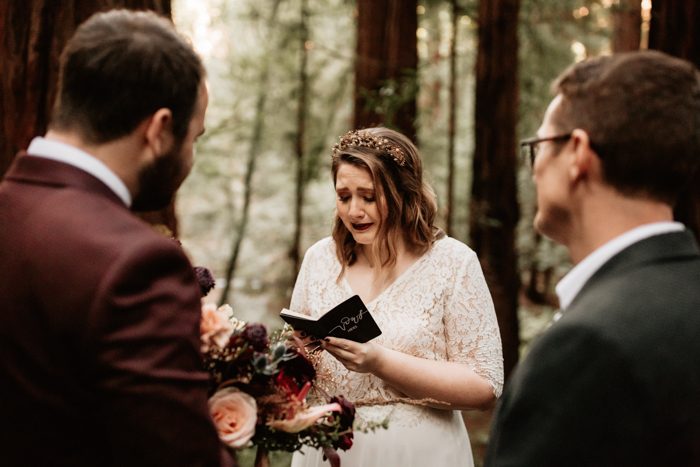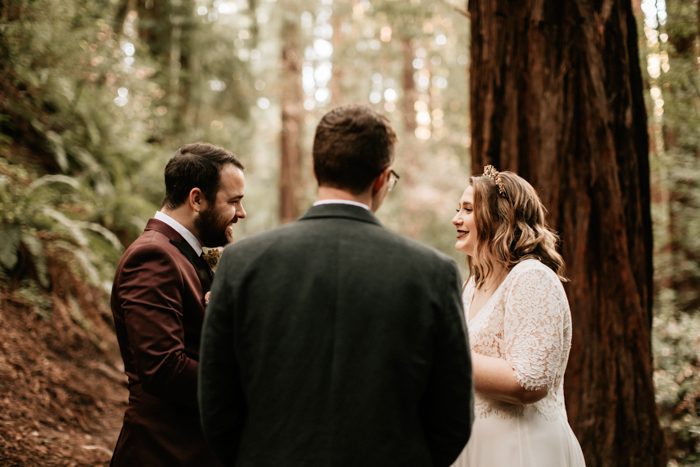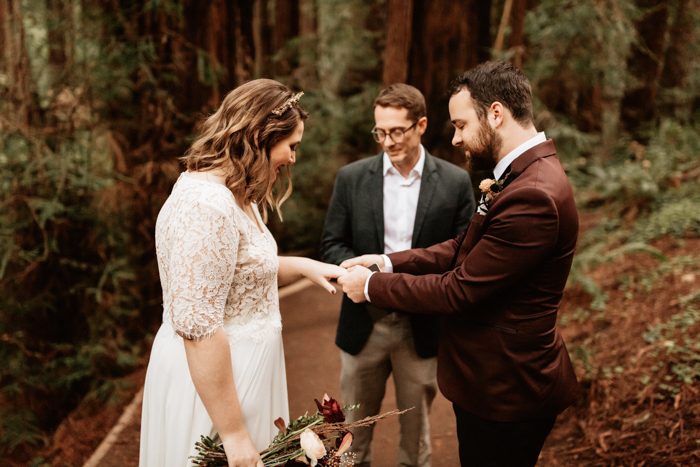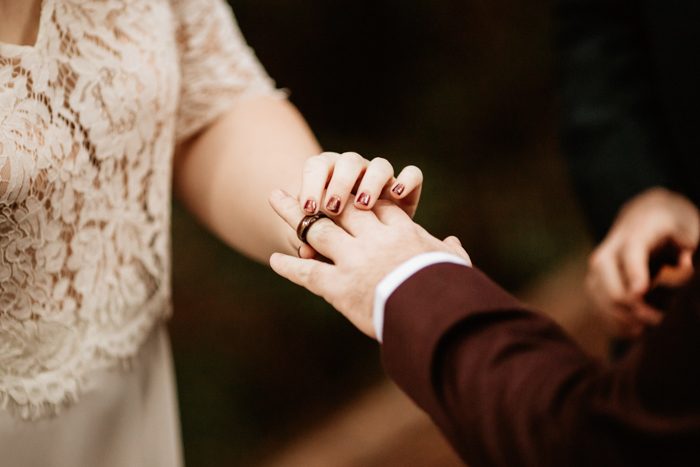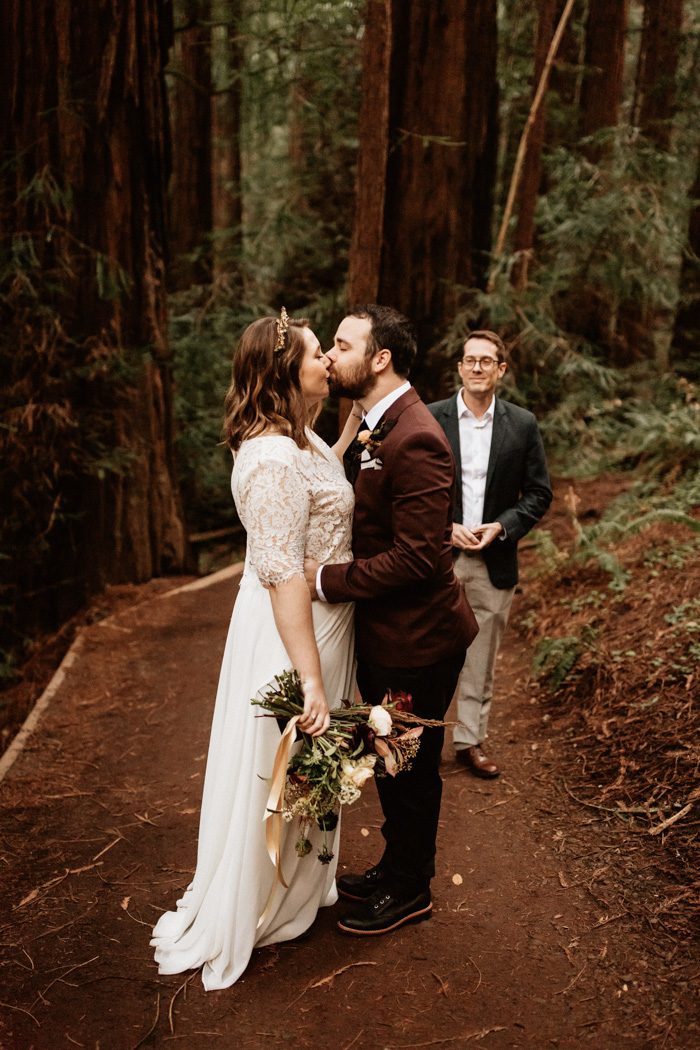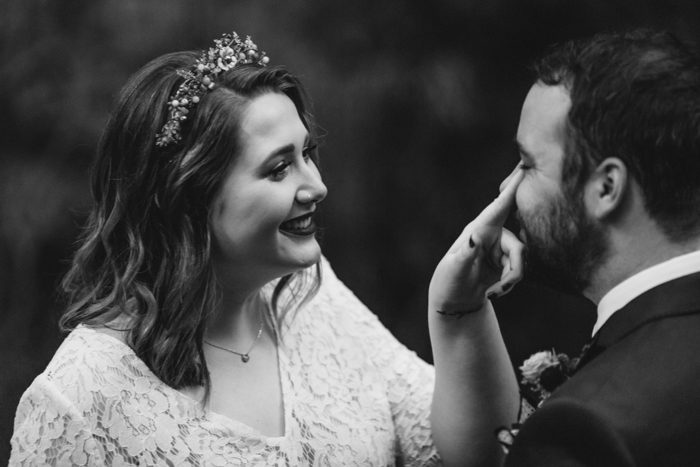 We have a list of places that we both want to visit and San Francisco was on the list. Realizing that the Muir Woods is just outside of the city and neither of us have ever been, we decided that was the place for us!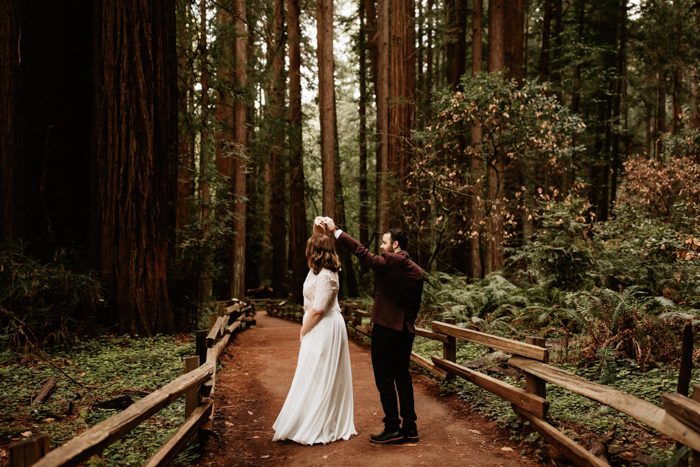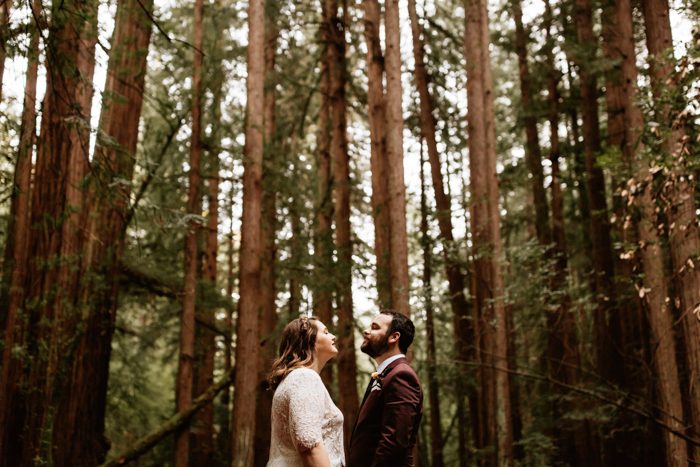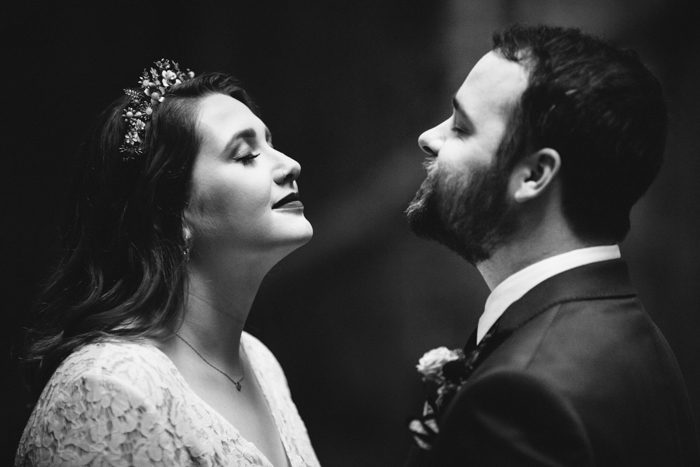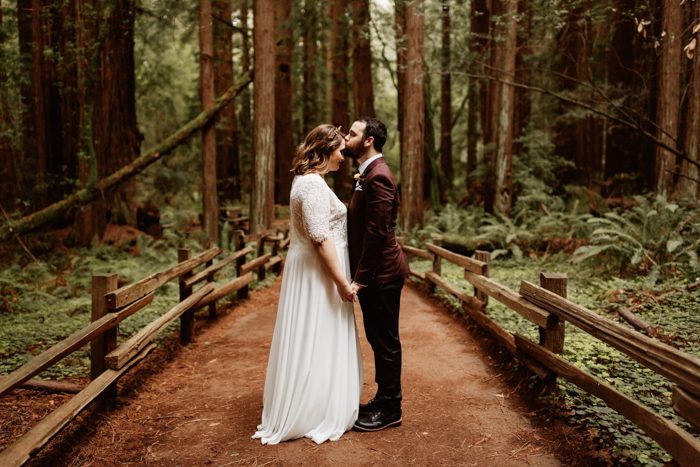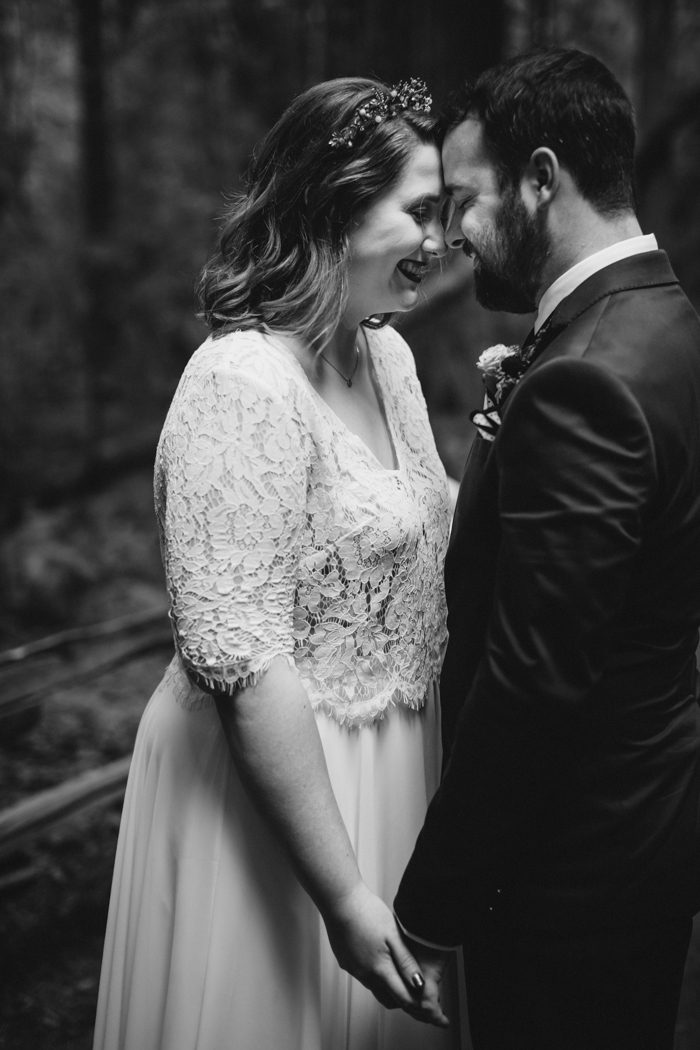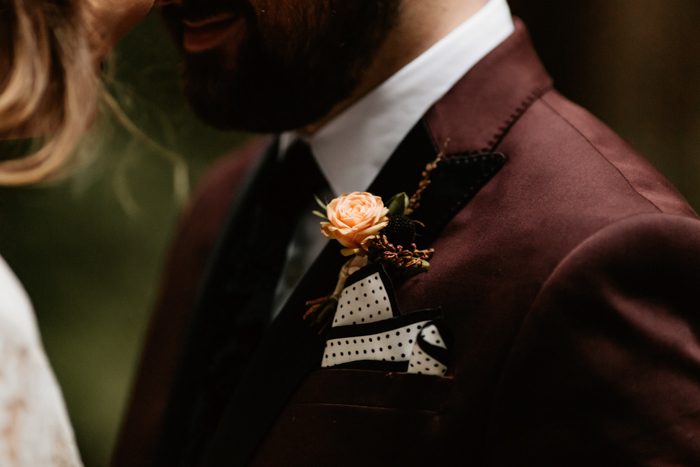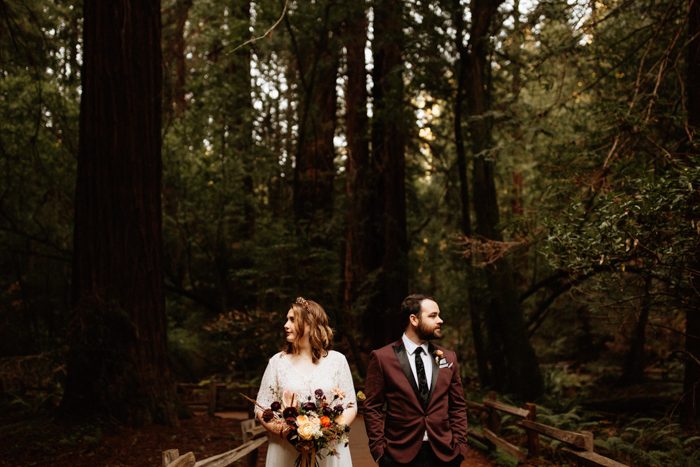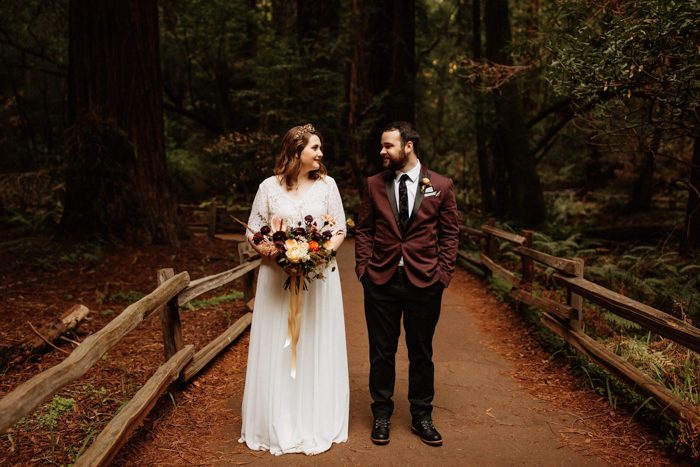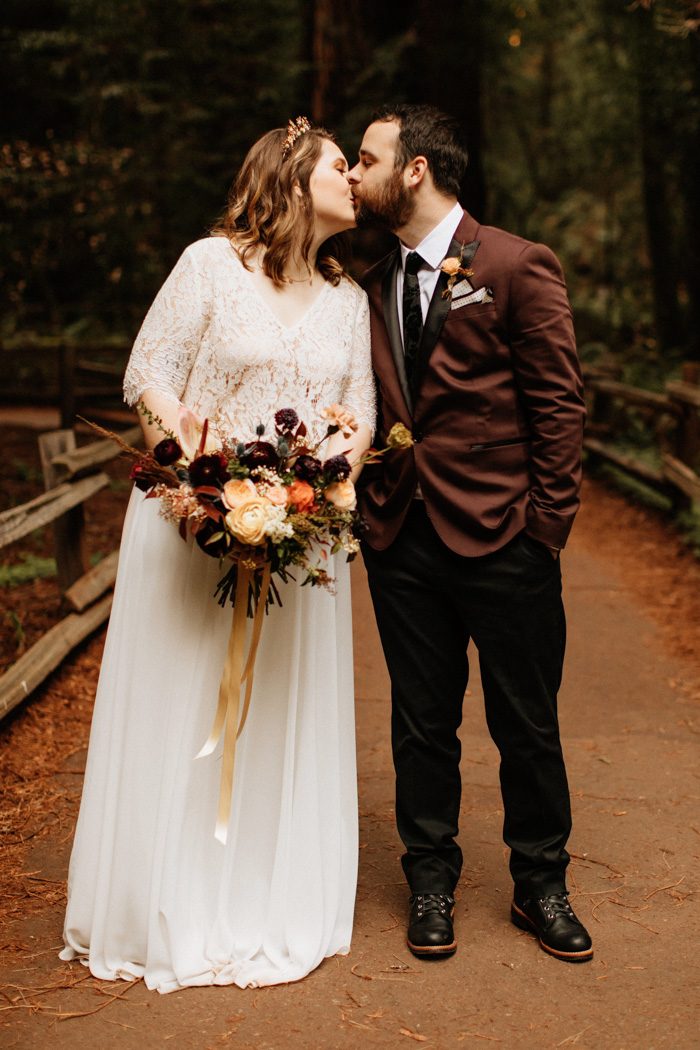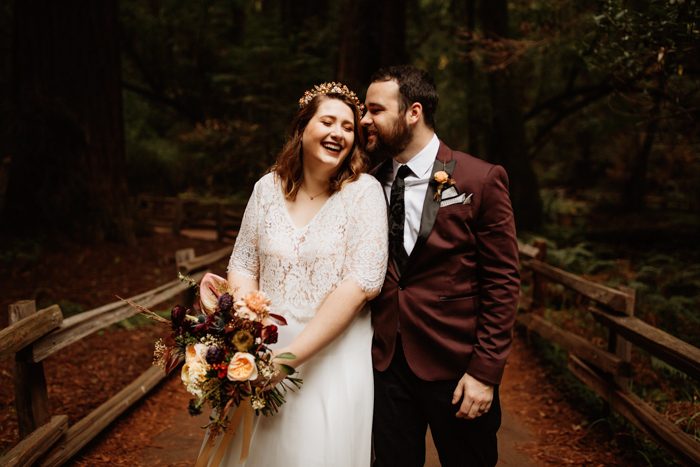 Our best wedding advice is to stay true to you and the person you're marrying! We decided to nix tradition and do a destination elopement and we have no regrets. It was such a special, intimate, fun day that was all about us! The best part was that we were able to spend the entire day together – from getting up early to pick up our marriage license, a relaxing breakfast at a cute diner, hanging out in our Airbnbb as we got ready, to finally doing the dang thing and getting married – the entire day was spent together and I'm so glad we got to share it.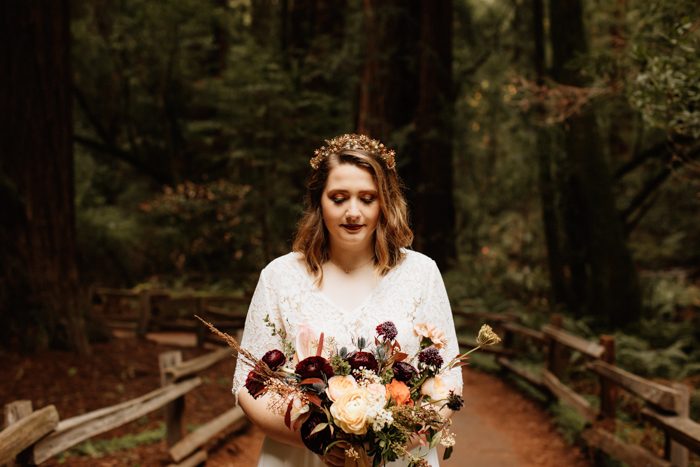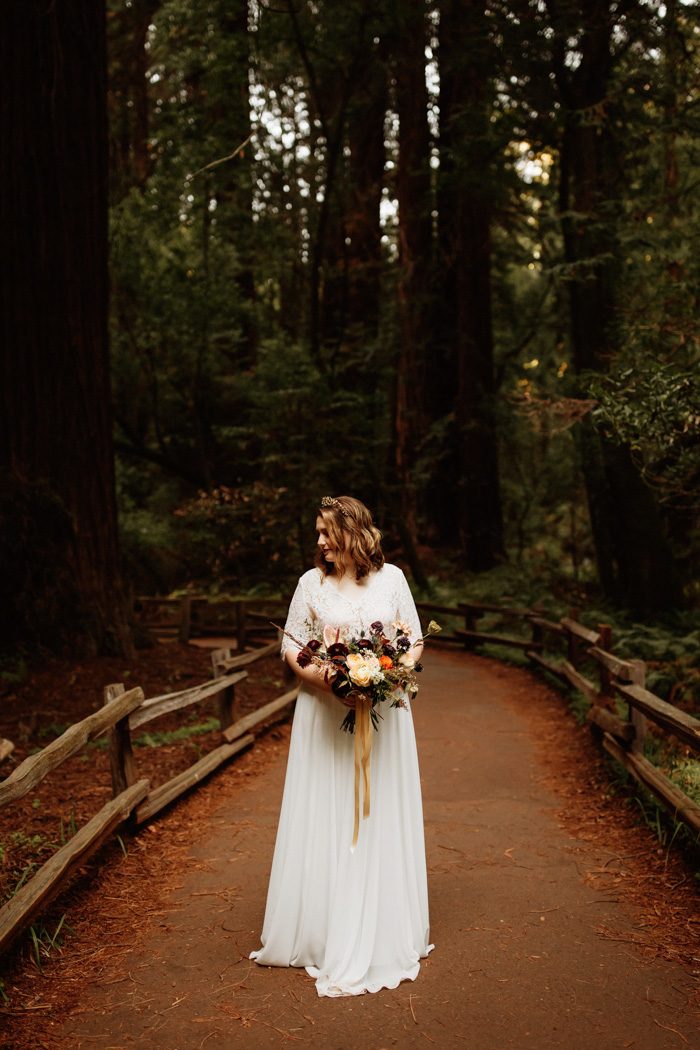 SHOP THIS LOOK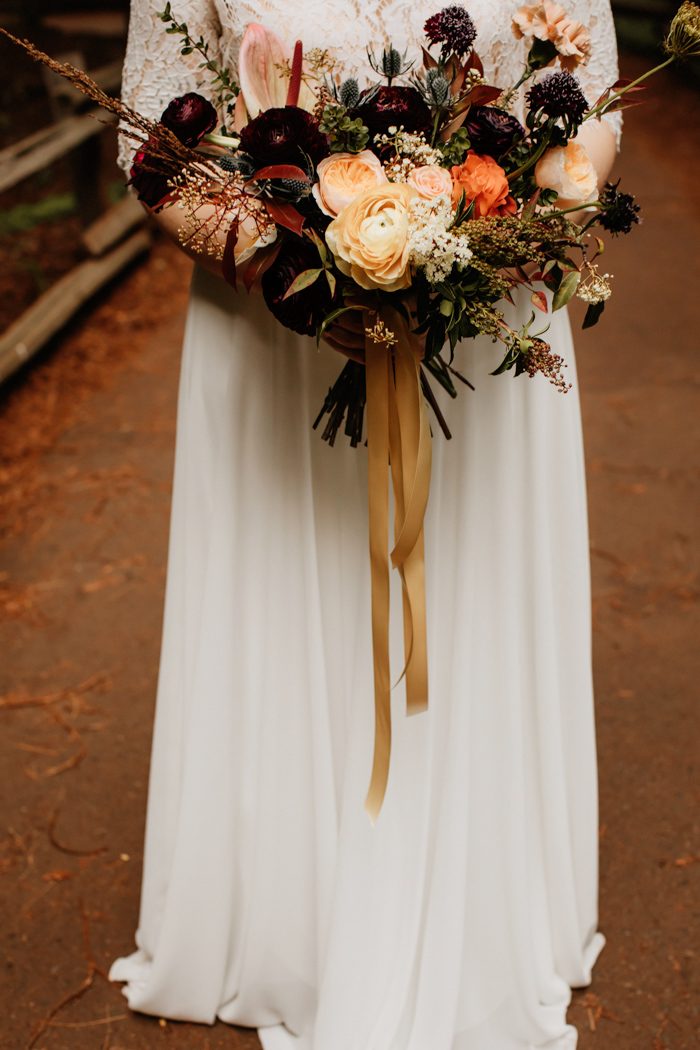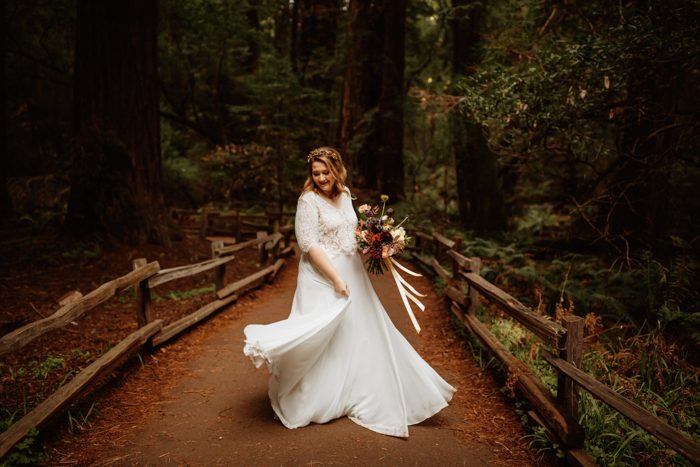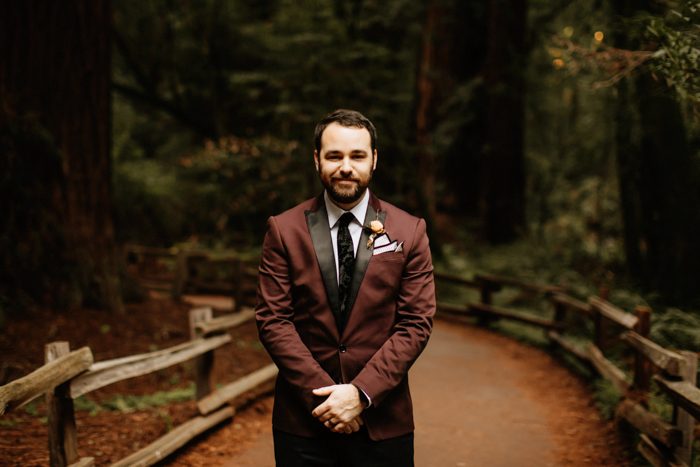 SHOP THIS LOOK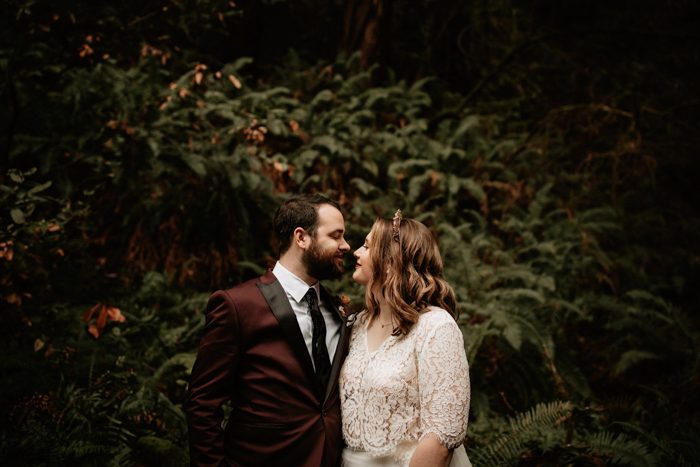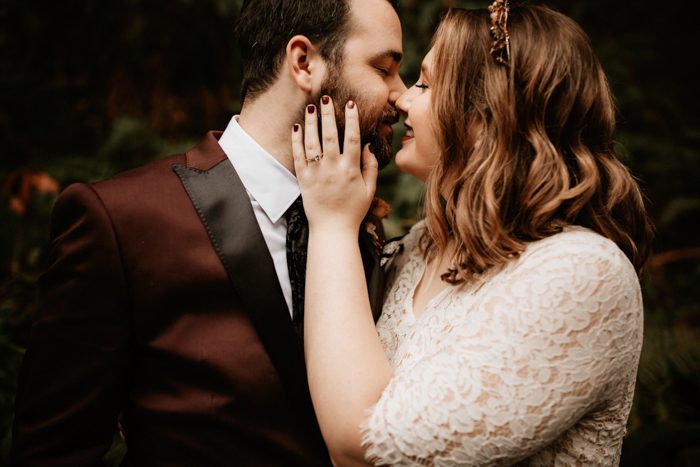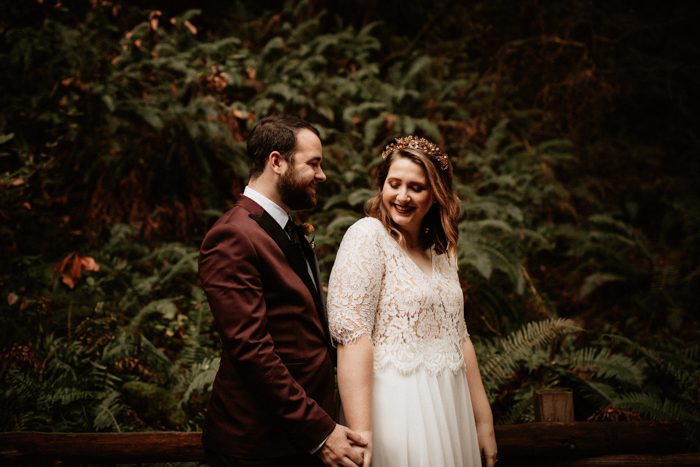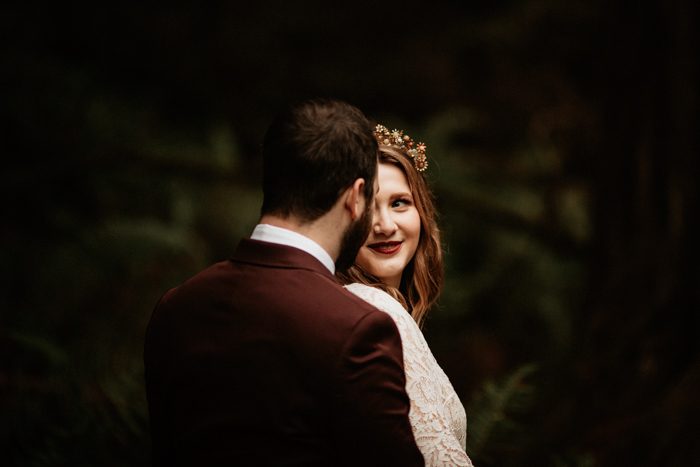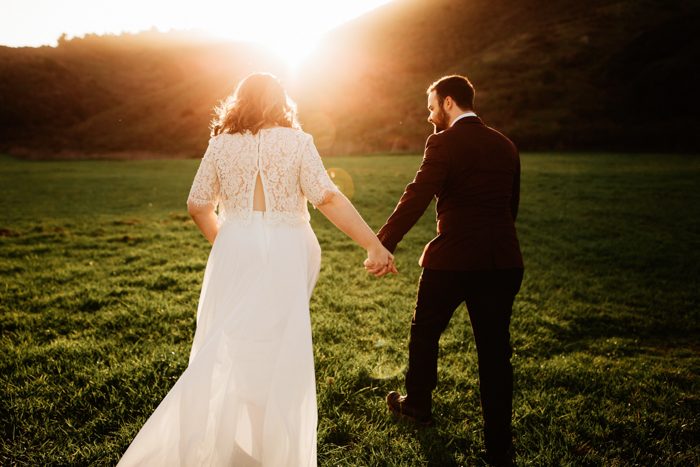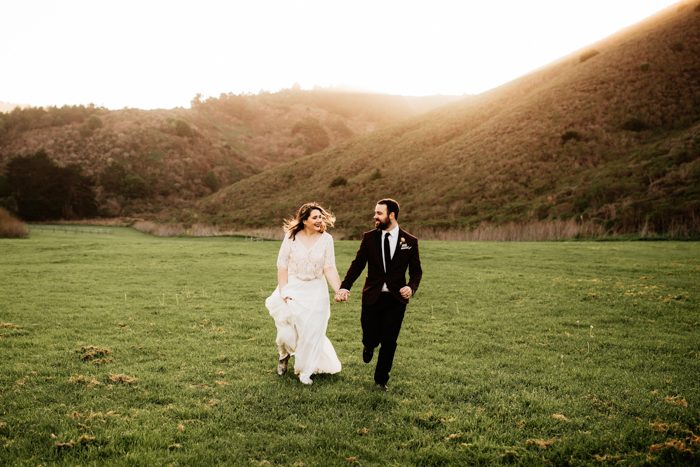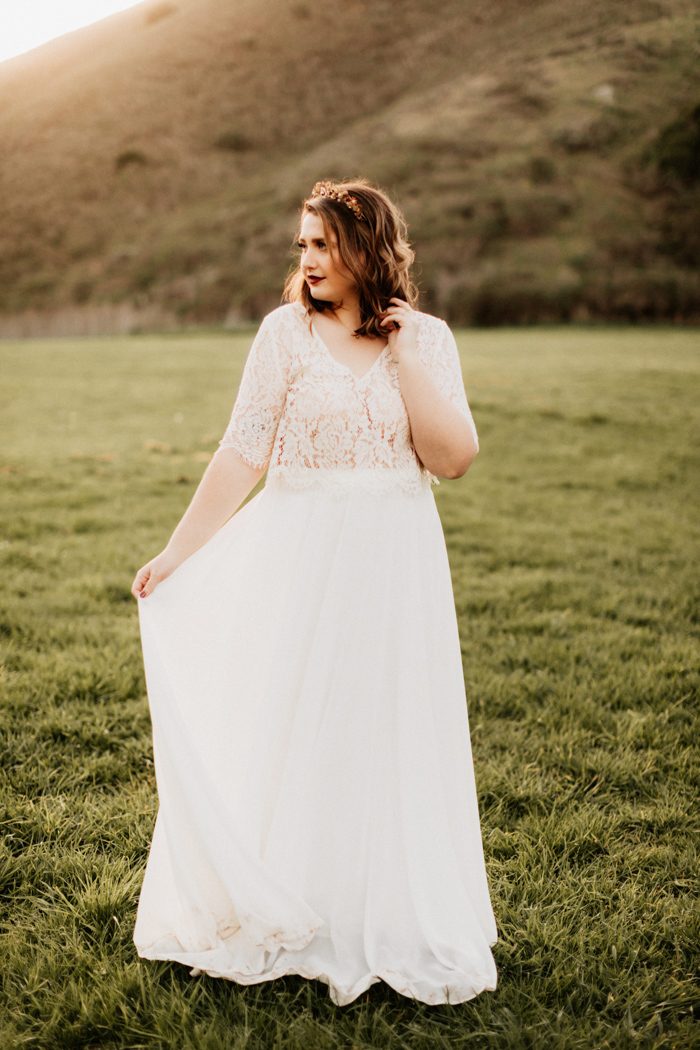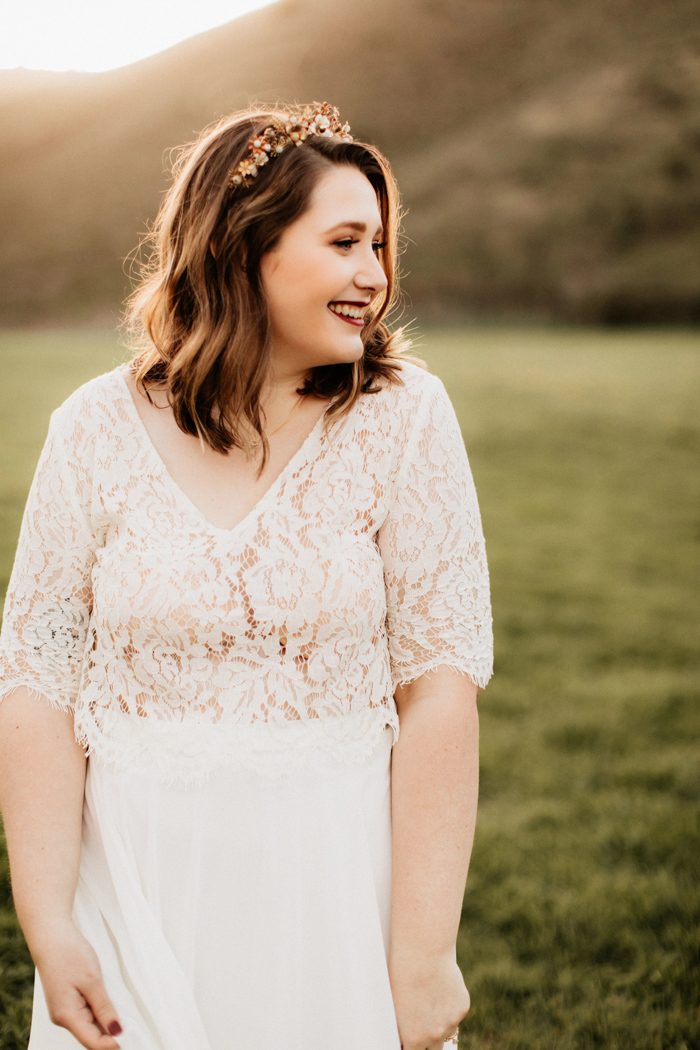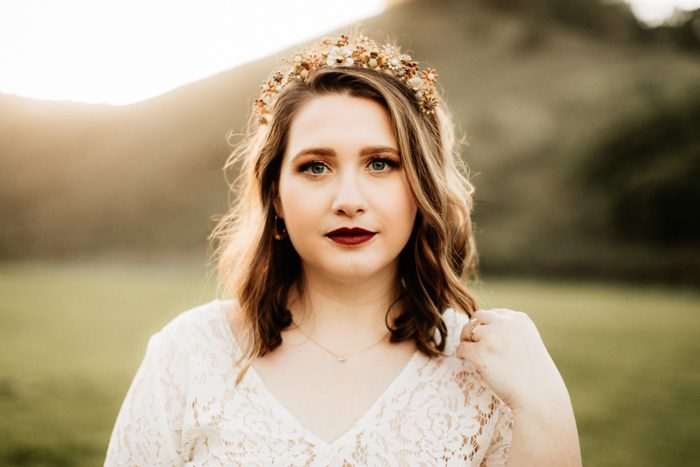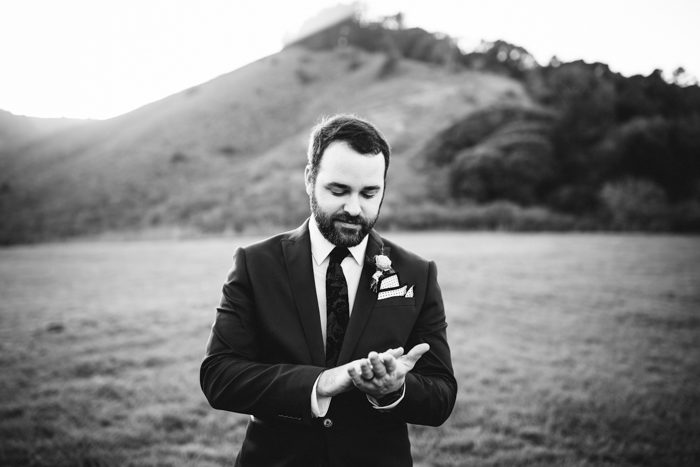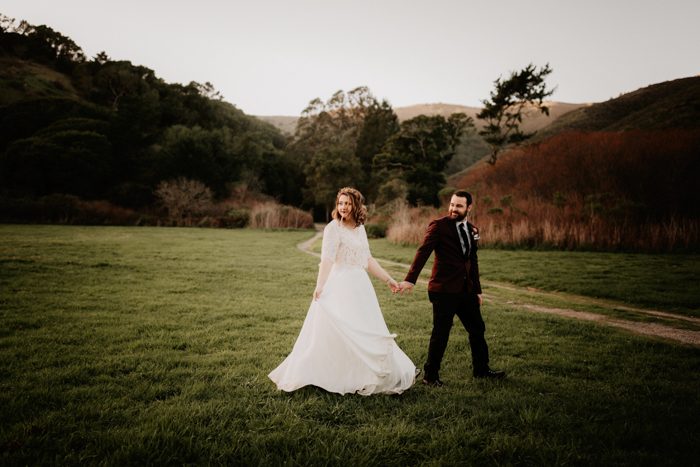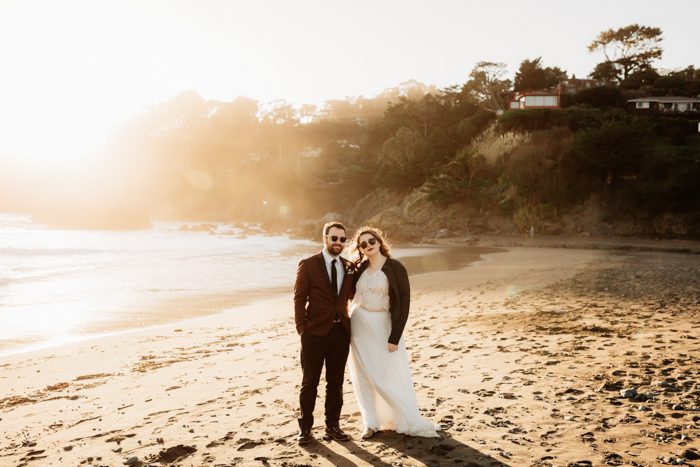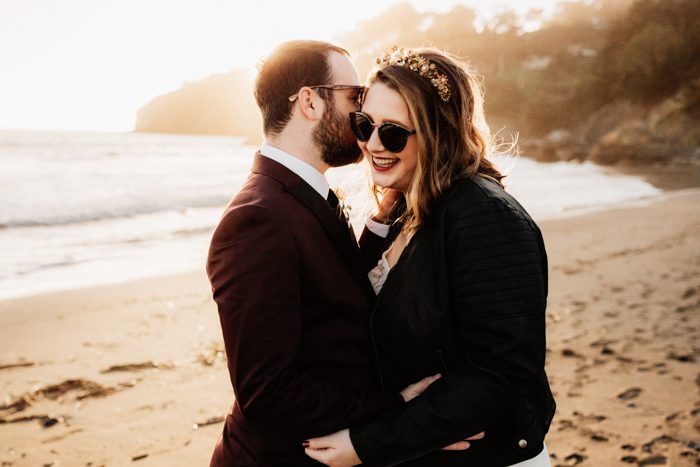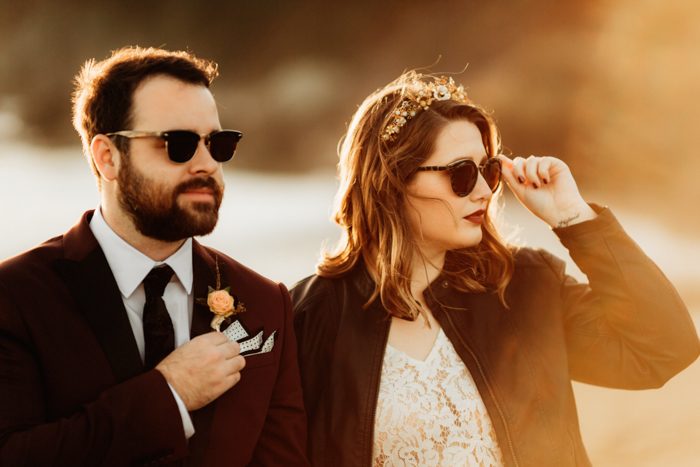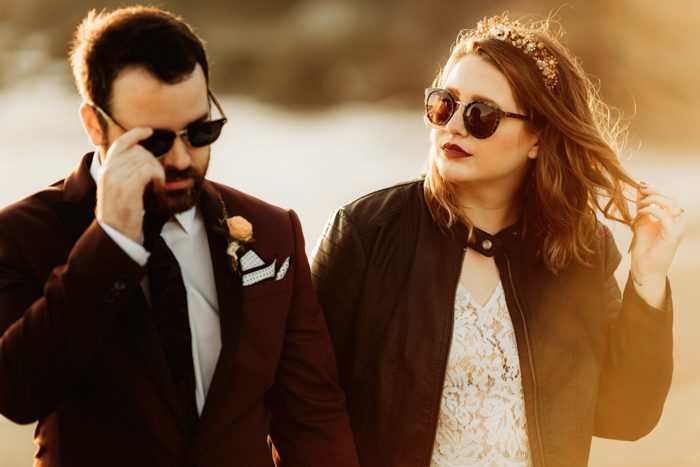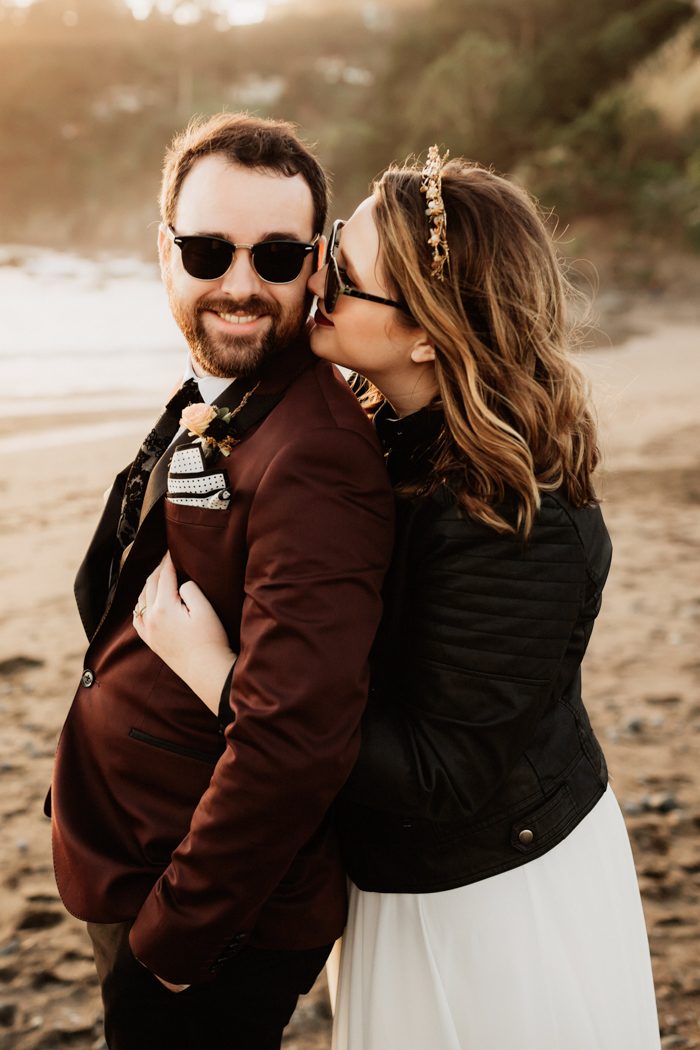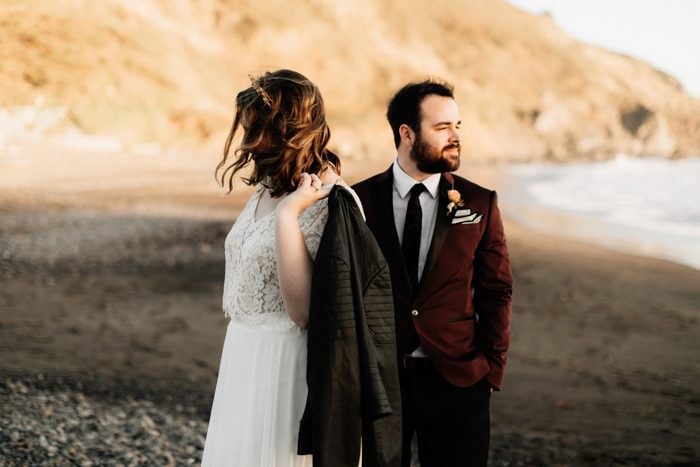 We had the surprise of all surprises! When taking portraits on the beach, we saw a llama come out of nowhere! Seriously. We still can't figure out where it came from. All of a sudden, this older gentleman walks by with his llama Cheryl and small scrappy dog Stitch. I quickly ask if we can get a photo with Cheryl and he hands the rope over to Ross and says "hold on tight!" It's something I'll always remember.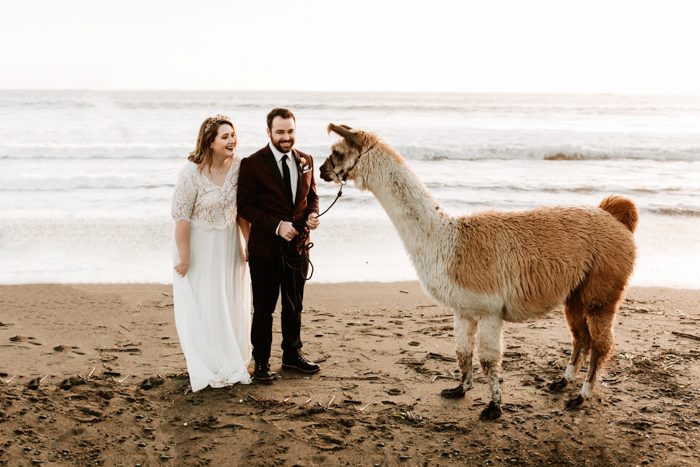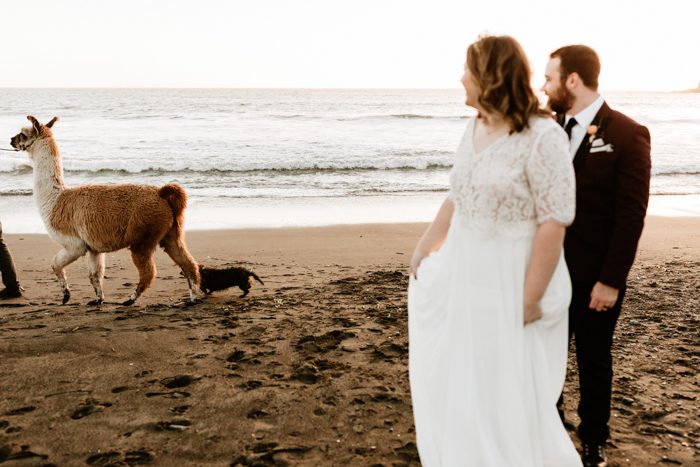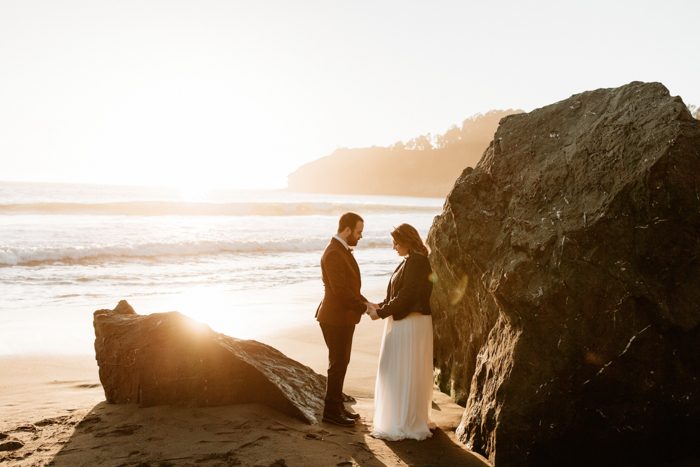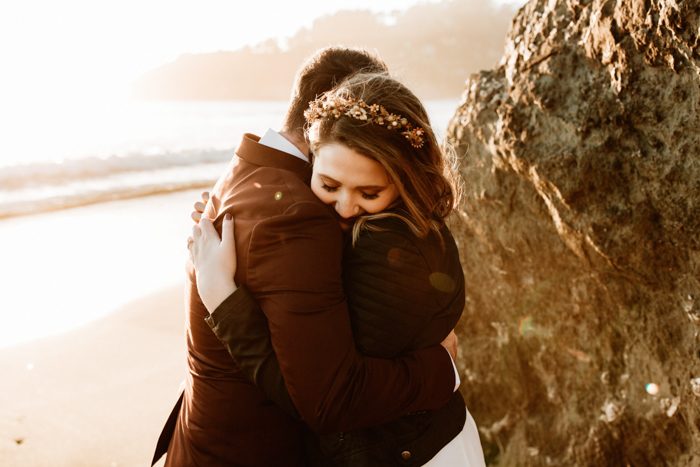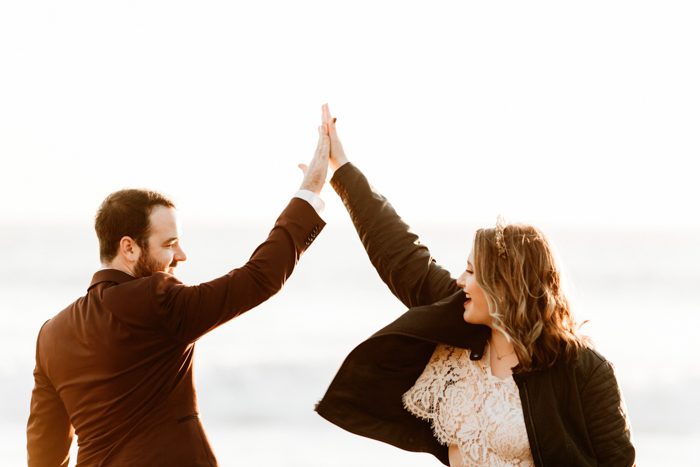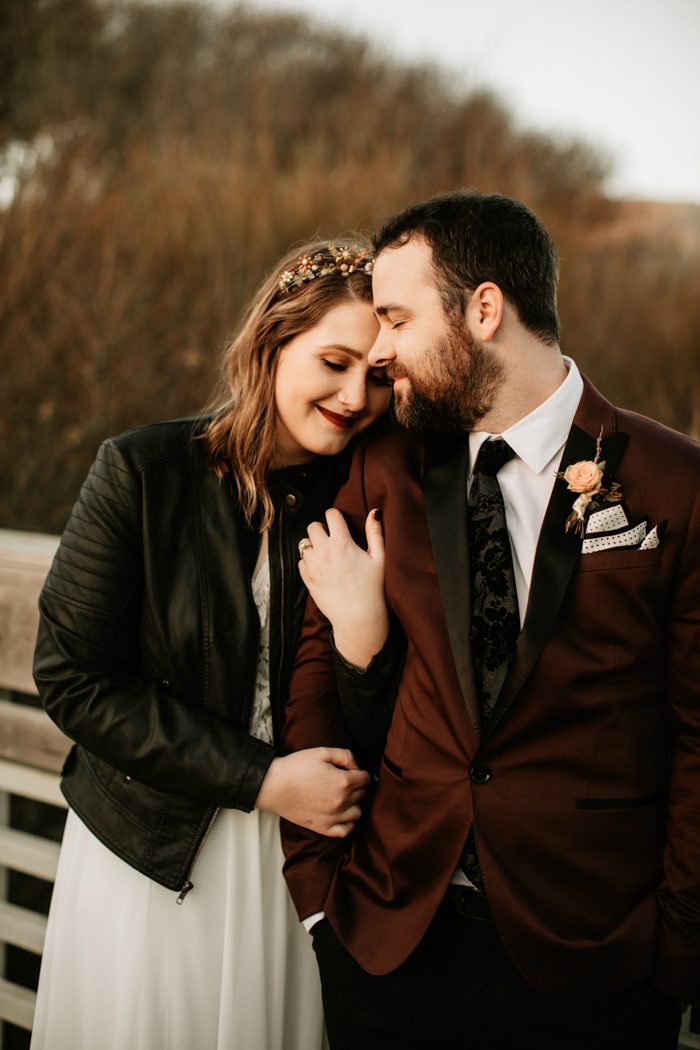 Congratulations on the beginning of your forever, Colleen and Ross! See more of Lauren Scotti's work in this dramatically glamorous winter wedding at Parker Palm Springs!