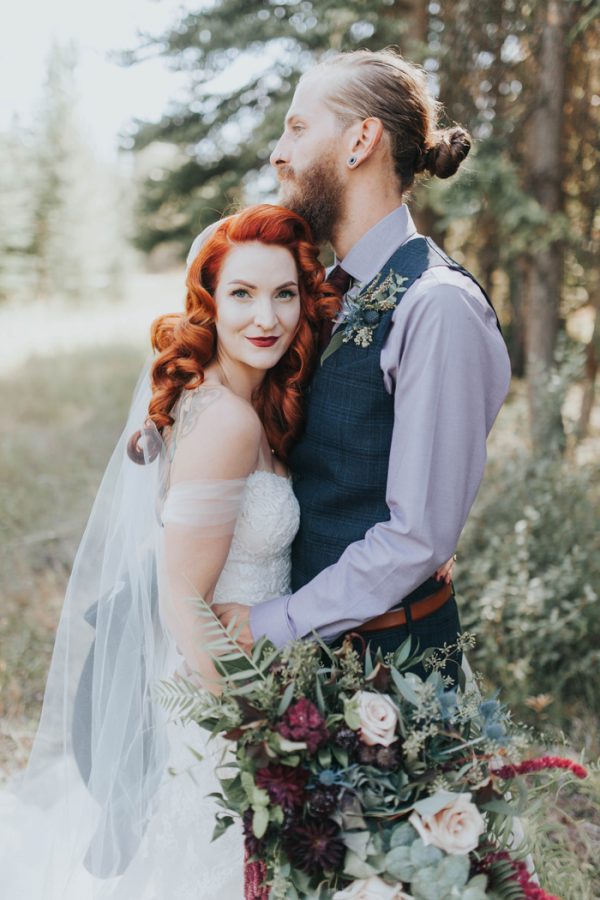 Between an edgy black macramé ceremony arch, the greenery and eucalyptus bouquets, and a gorgeous romantic flair, Ashley and Tino's wedding perfectly blends retro and contemporary styles. This British Columbia wedding shot by Portraits By Lucy captures the couple's unique brand of edgy retro with all the beauty and emotion of an intimate backyard wedding. We love how Ashley and Tino's DIY-friendly family grew the tablescape herb décor, sewed the flower girls' dresses, and even catered the event. If Ashley and Tino's fab styles look familiar to you, then you've probably seen their Moraine Lake engagement session!
The Couple:
Ashley and Tino
The Wedding:
Private Residence, Calgary, Canada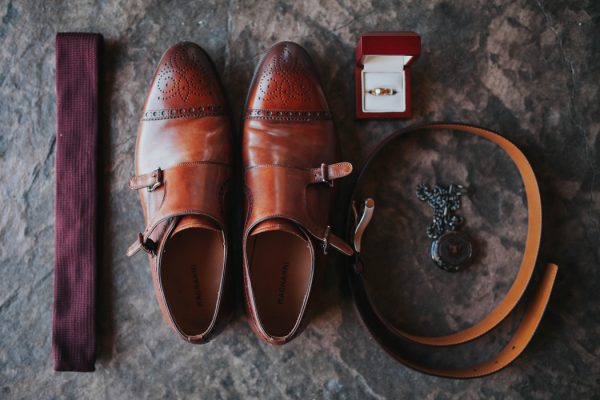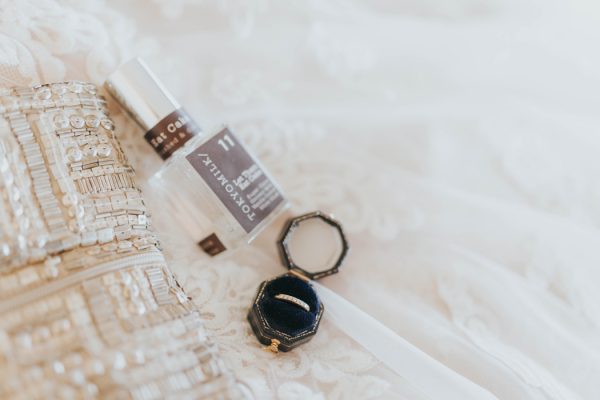 Family and friends are the most important part of our lives. When it came to planning our wedding, all we wanted was to create a joyous and beautiful celebration of everyone coming together.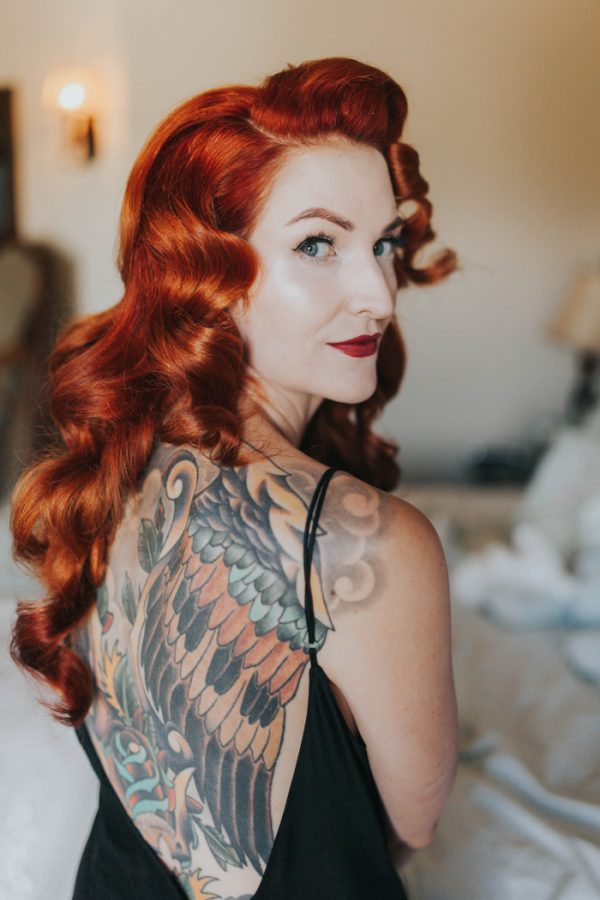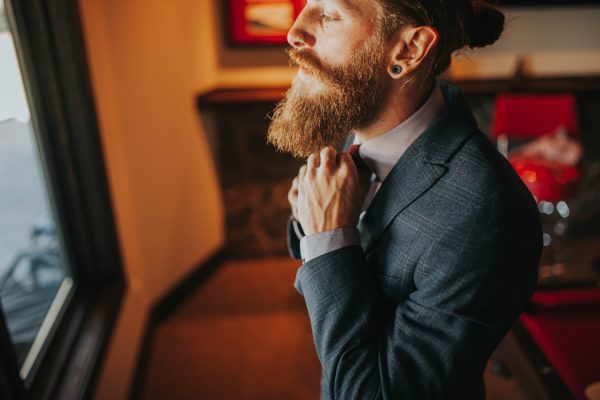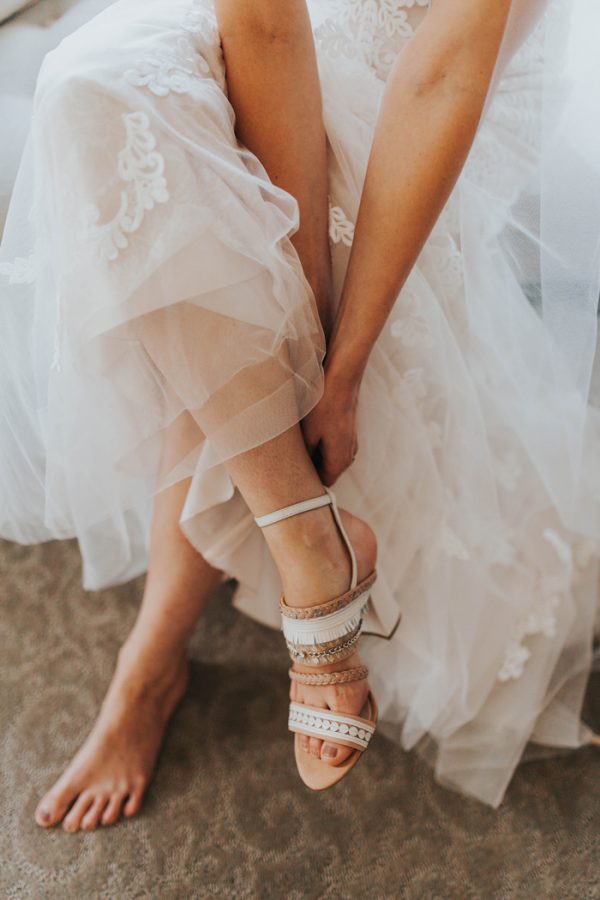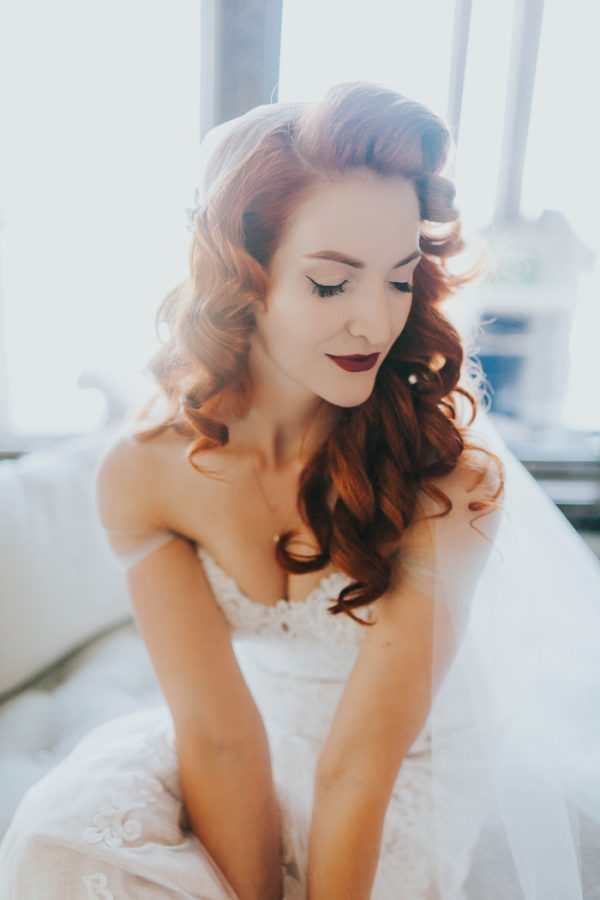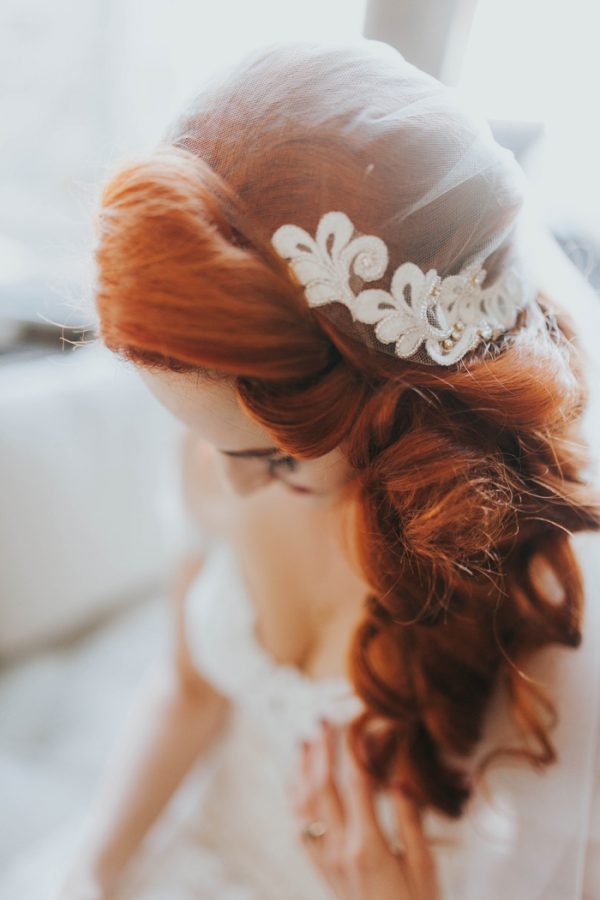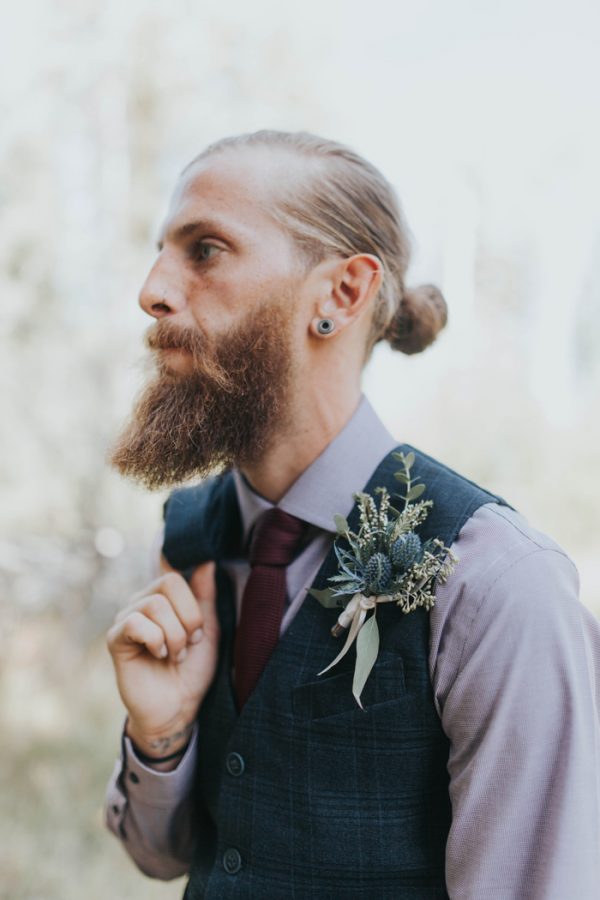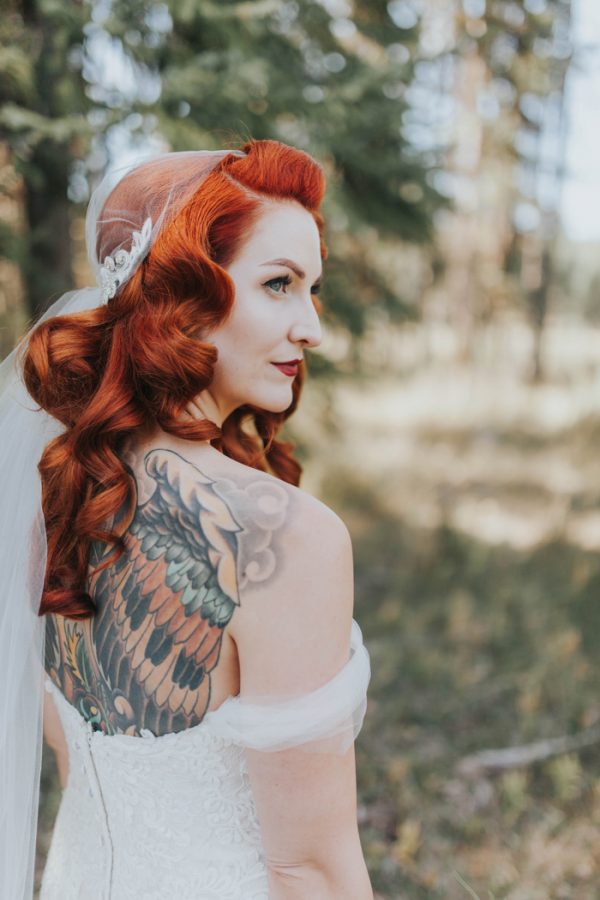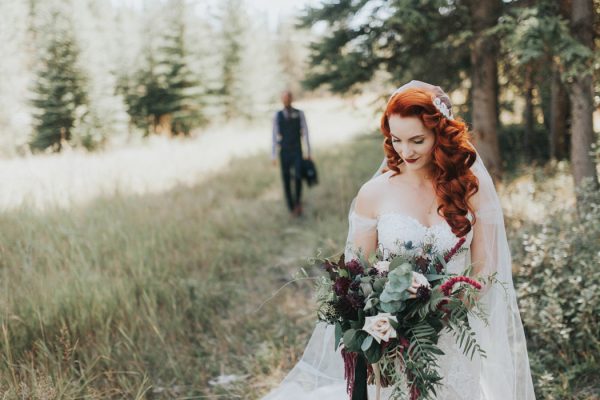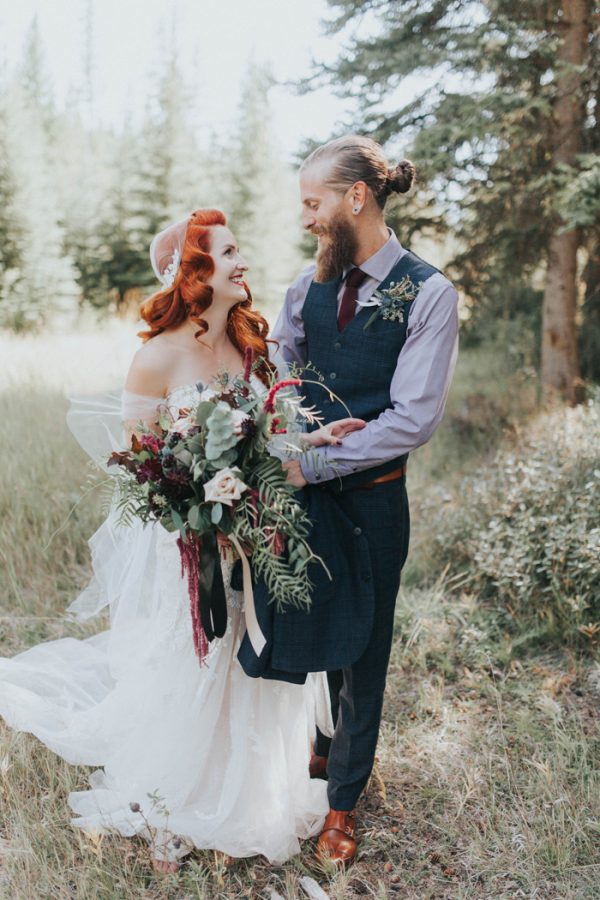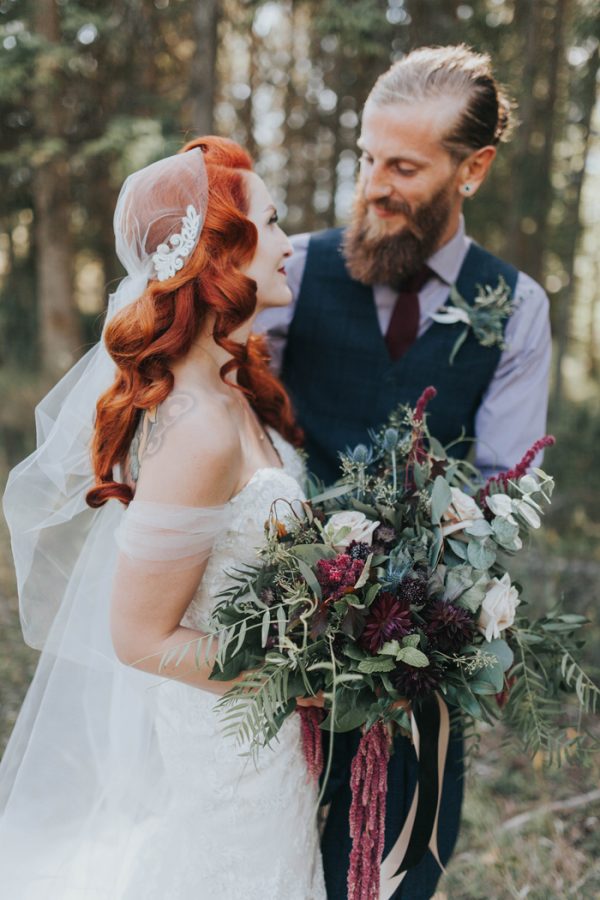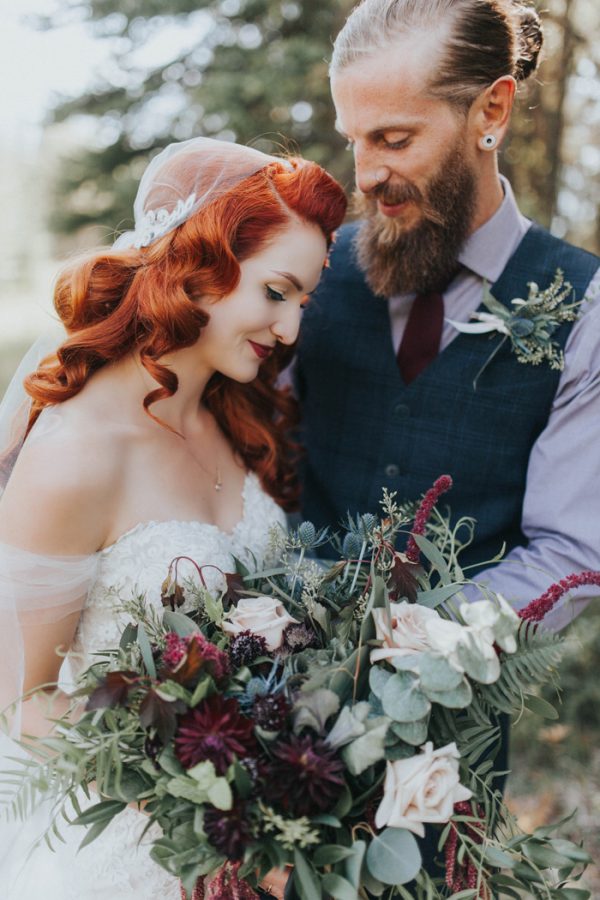 I lean towards vintage and retro beauty and fashion in my every-day looks, so it was natural to carry that forward to our wedding day style. It is important to feel like yourself on such a big day! I'm a huge believer in the power of red lipstick. It was easy to commit a lifetime toTino, but when it came to commit to a shade of lipstick, I ruminated for months! Tino has an appreciation for the timelessness of retro looks and opted for a handsome plaid suit.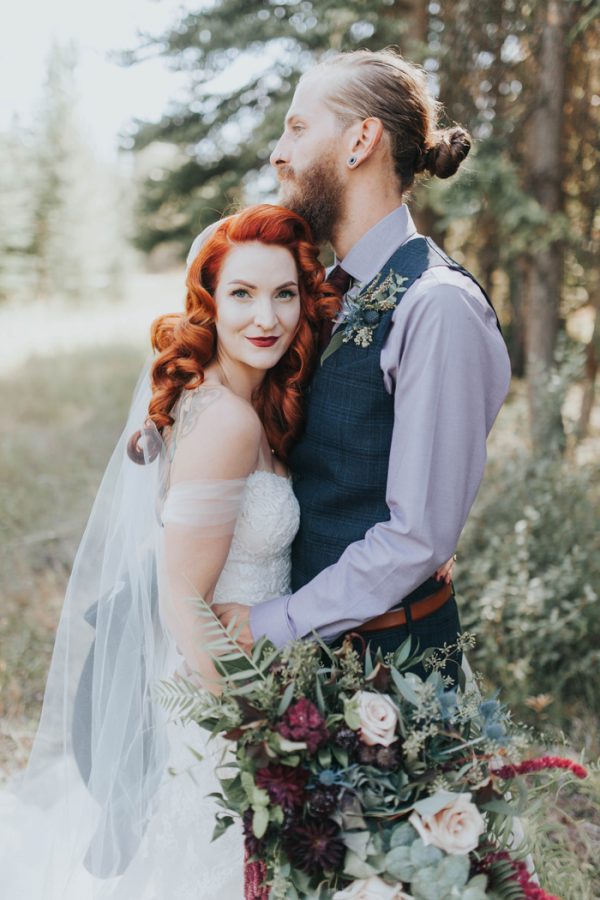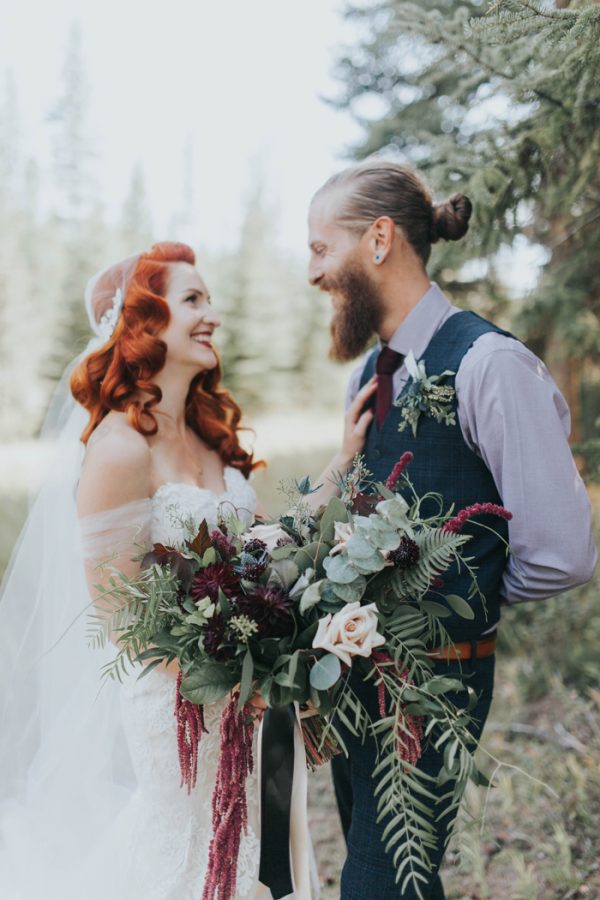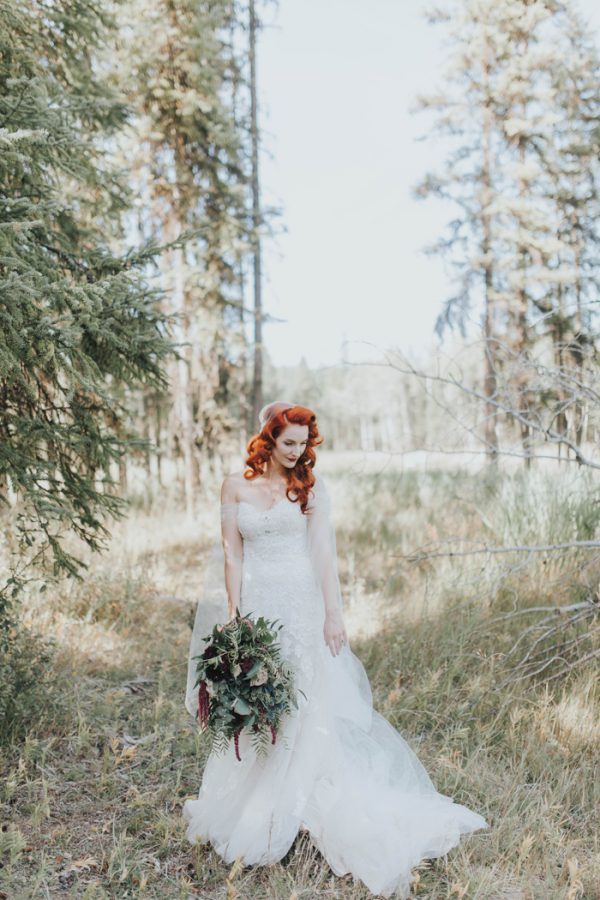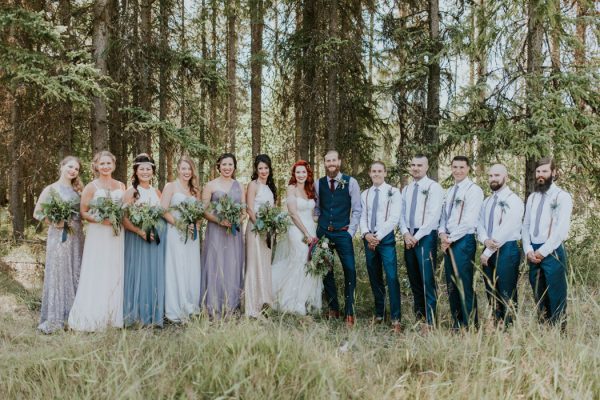 For the bridesmaids, we shopped together with a colour palette and look in mind and the ladies picked out their own dresses. Looking back at the photos, each bridesmaid's dress definitely matched their personality and they all looked stunning. For the groomsmen, we drew from a shade of blue from Tino's suit for their slacks and went with a simple white shirt, burgundy tie, and rich brown leather accessories.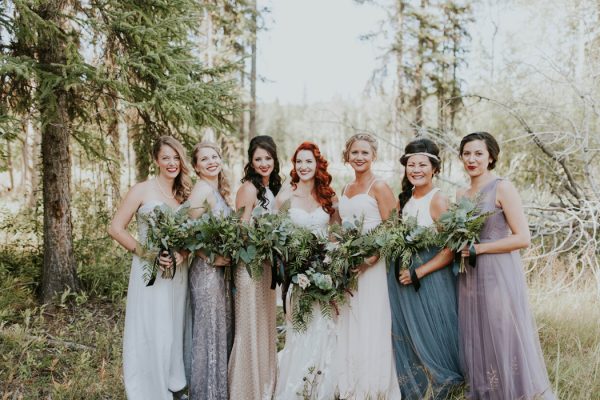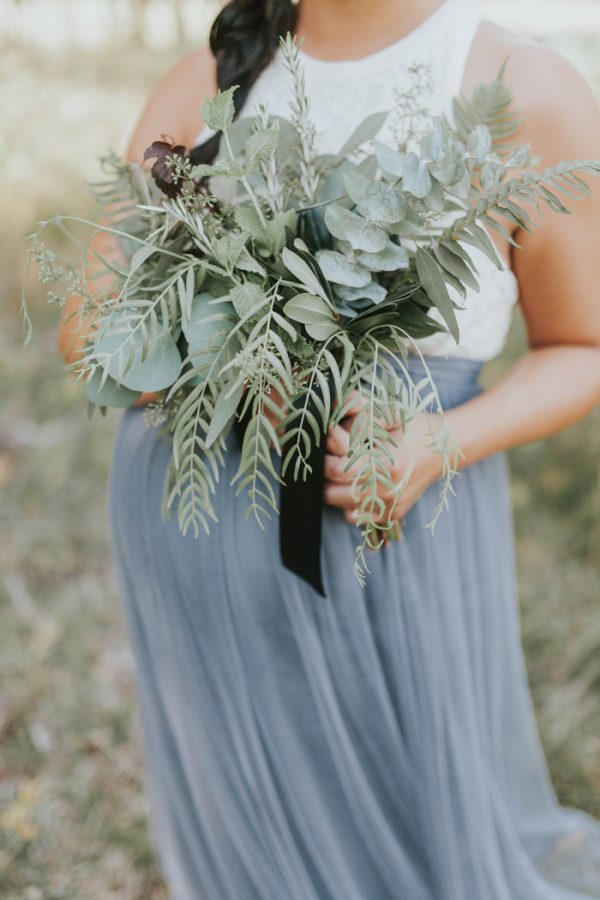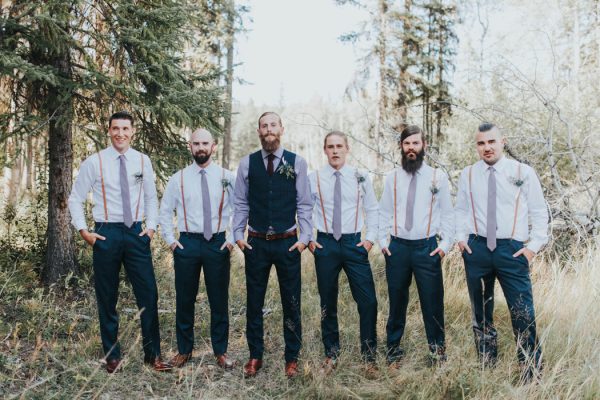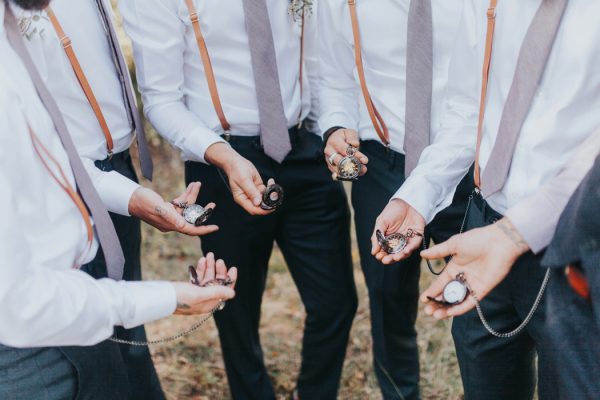 Wedding Party Processional: Dream a Little Dream of Me – Ella Fitzgerald & Louis Armstrong
Bridal Processional: Love Me Tender – Elvis
Recessional: Fool for Love – Lord Huron
First Dance: Tennessee Whiskey – Chris Stapleton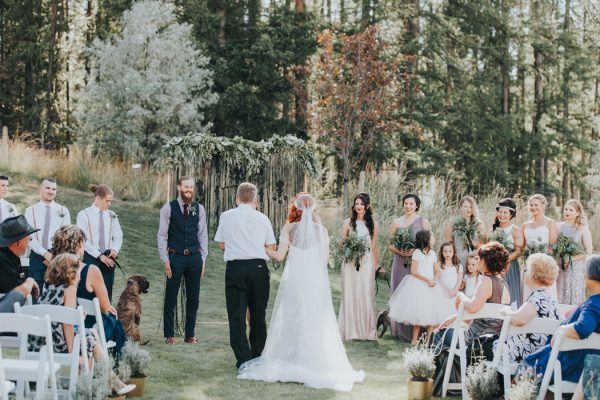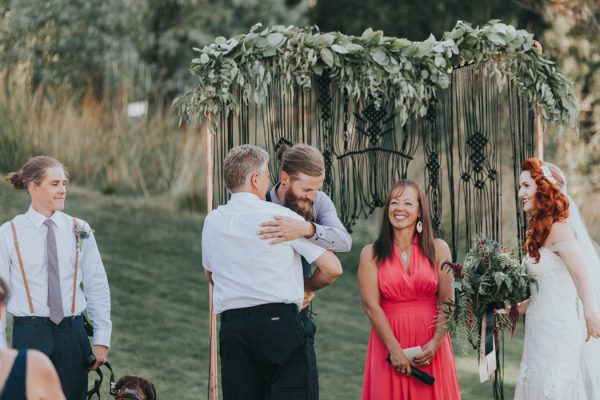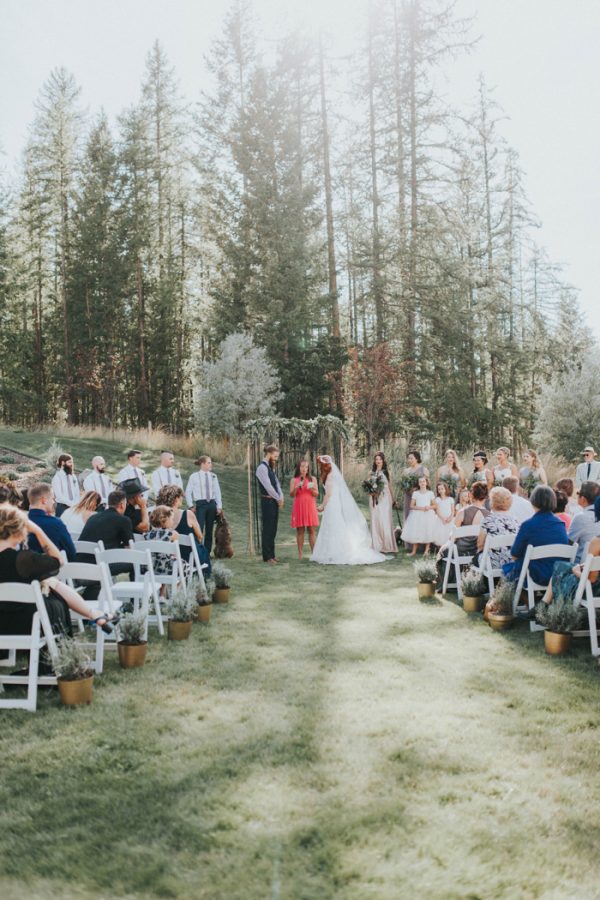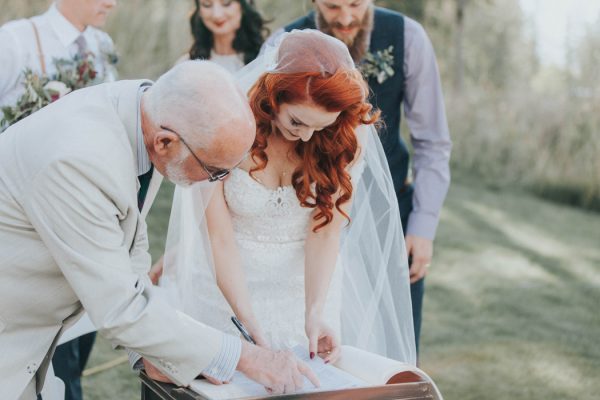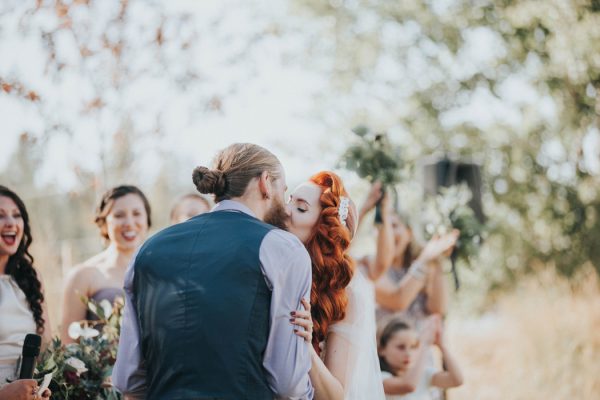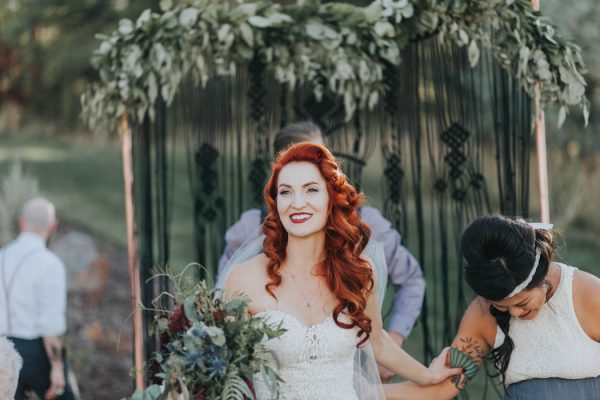 Our advice: It isn't going to be perfect – it's going to be perfectly imperfect. Vendors might fall through, your dress might come in the wrong size, you might be rushing last minute to buy items that slipped your mind. Plan to the best of your ability (for the sake of your sanity) but on your wedding day, let everything go and enjoy every single moment!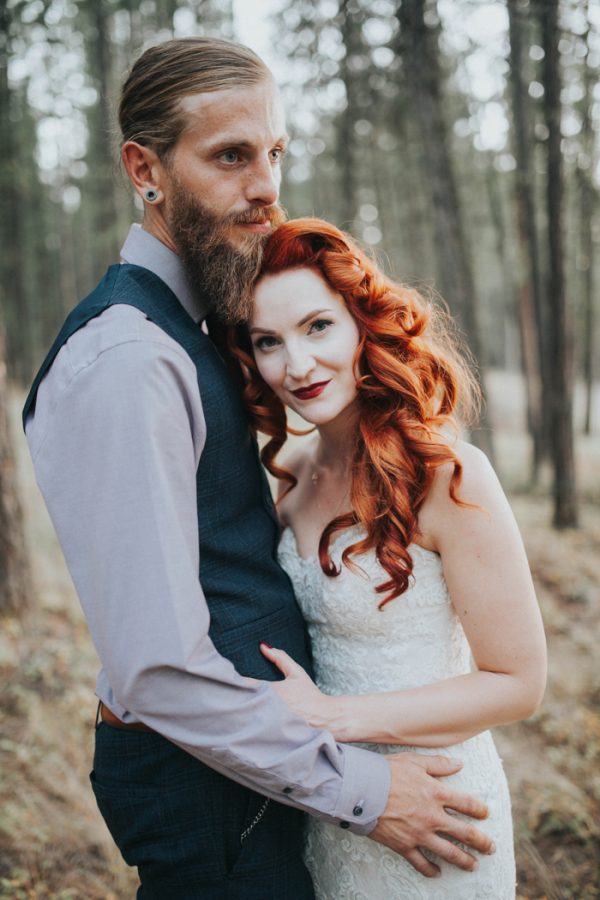 Also, our engagement photographer gave us some really great insight for wedding planning. He spoke about how it might be cool to have certain decor at your wedding but what's most important is that these items represent and are significant to you. We decorated our wedding with our own and family antiques. I truly feel like it was an aesthetic extension of us.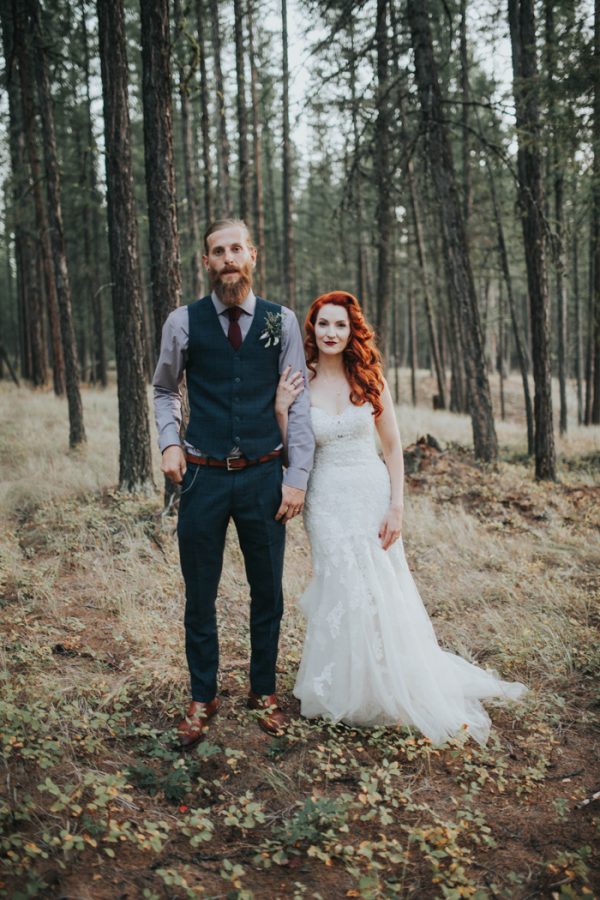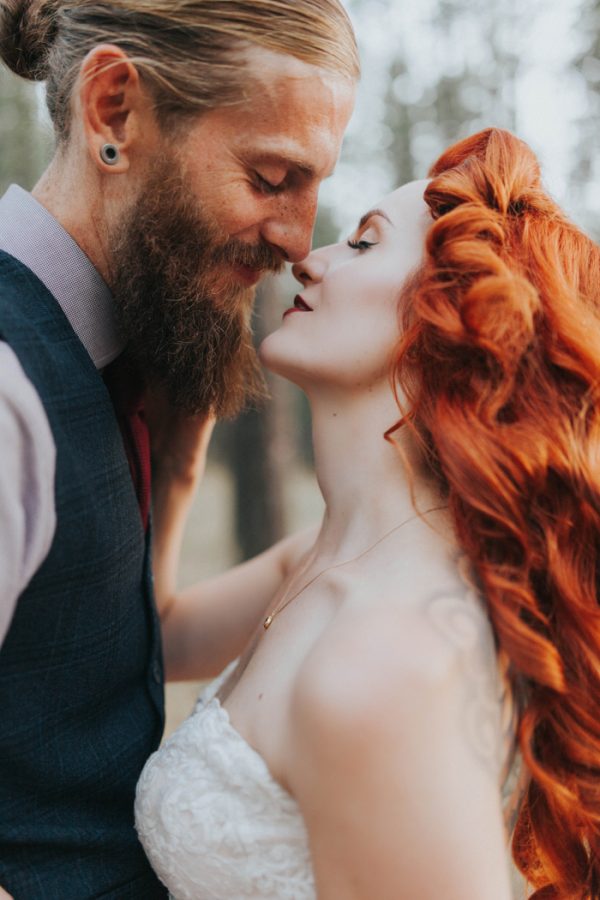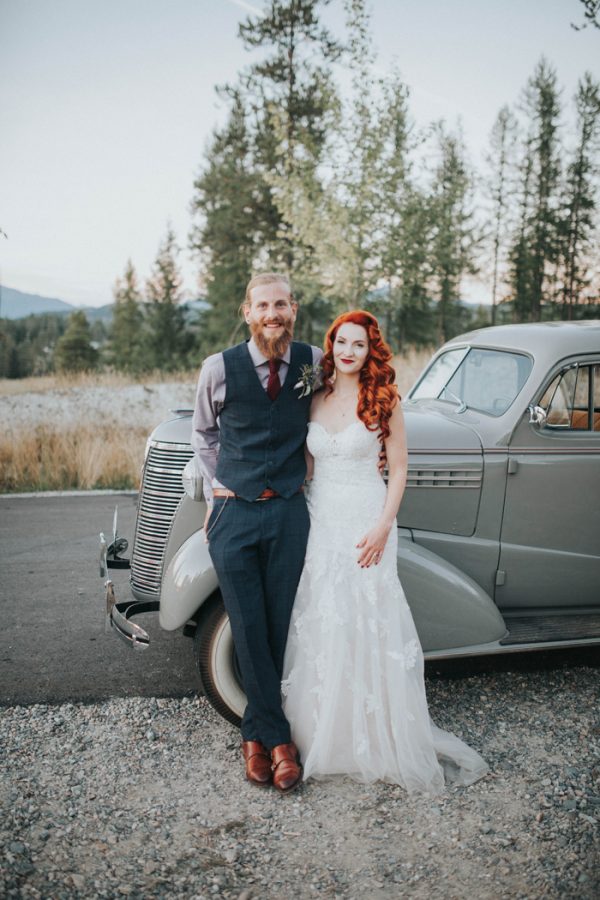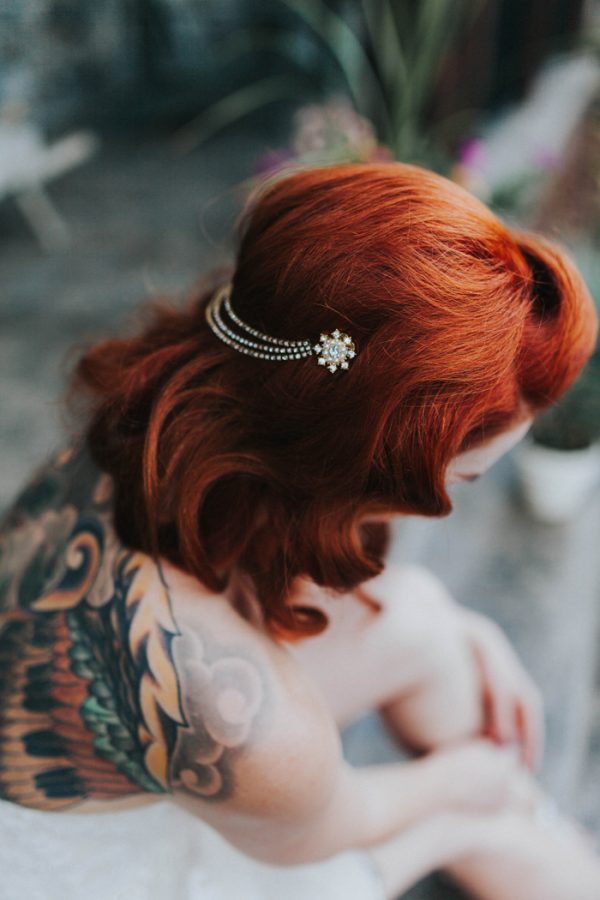 Family and friends were involved in almost all aspects of our celebration. From growing the herbs for the tables, to making the flower girls dresses, preparing the food for dinner and setting up the tents and décor, they were there to lend a helping hand. We had our ceremony and reception at Ashley's aunt and uncle's stunning property. Our family is very close and it was a meeting of the minds to have our wedding there. We will be forever grateful that they opened up their home to share in celebration.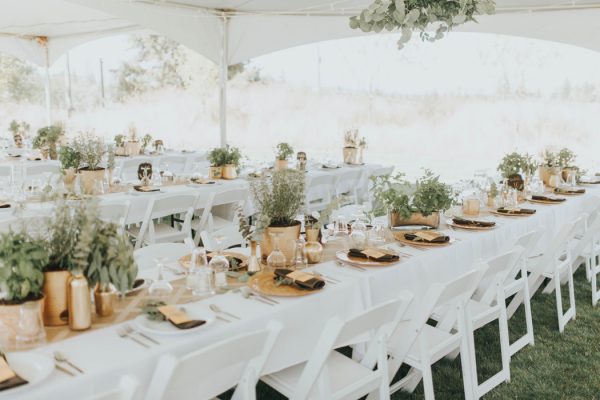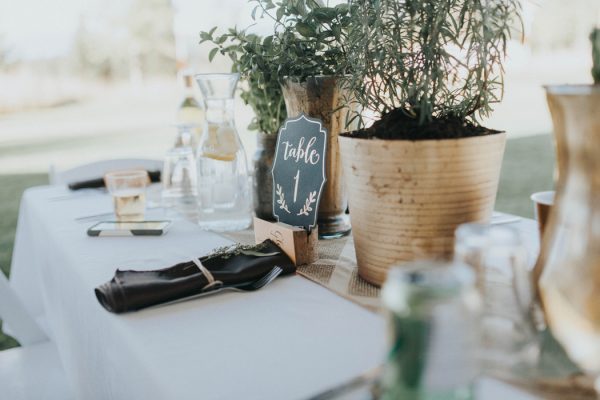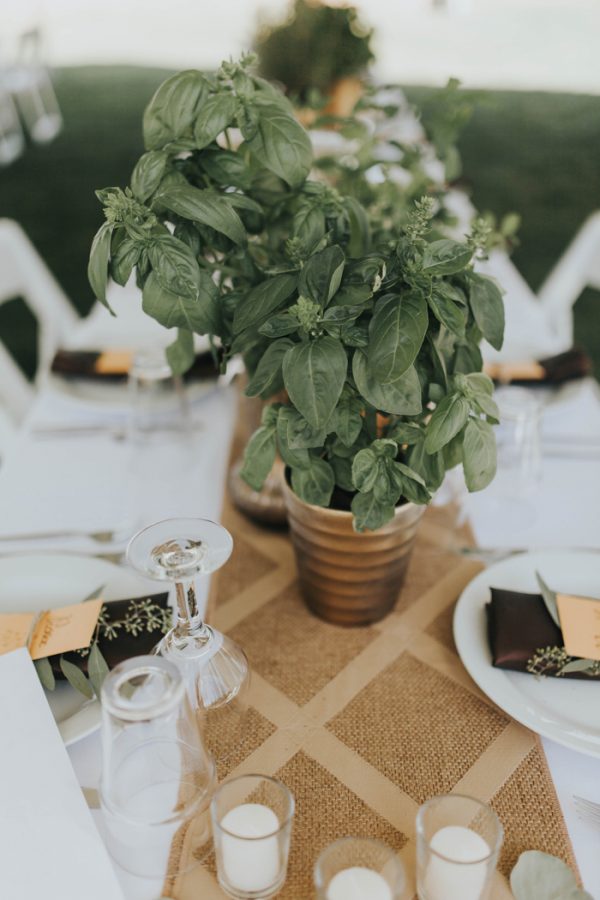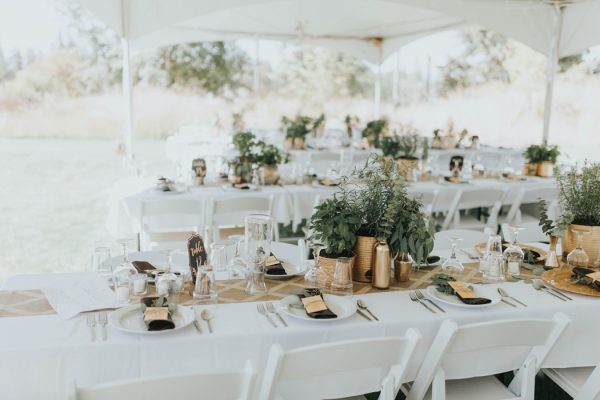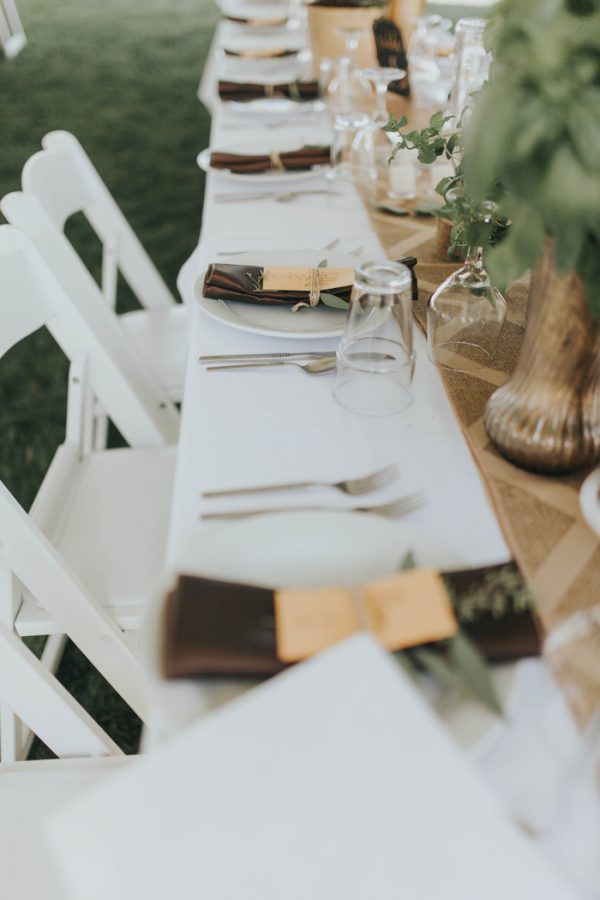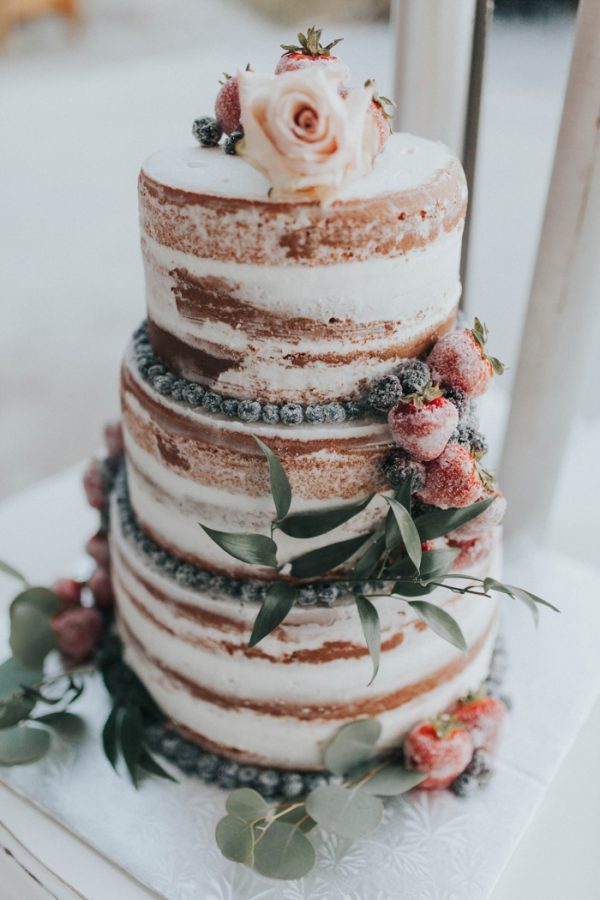 Congratulations to Ashley and Tino on your nuptials, and a special thanks to Portraits By Lucy for sharing their wedding with us. Love the idea of a retro inspired backyard wedding? Then you've got to see this epic and eclectic DIY backyard wedding in Texas!