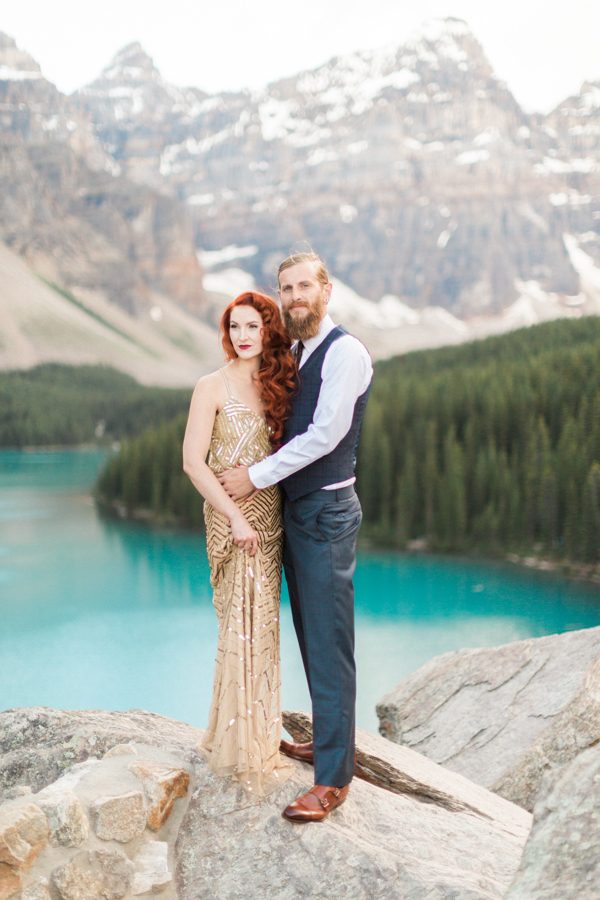 This very stylish couple combined two of our fave engagement session trends: glamorous retro style and breathtaking waterfront views! In one of their looks, Ashley paired a leather jacket with a gorgeous fourth generation family heirloom dress and Tino complemented her outfit with seriously cool all-black attire. Heidrich Photography captured Ashley and Tino's celebration of their recent engagement among the stunning views at Banff's Moraine Lake!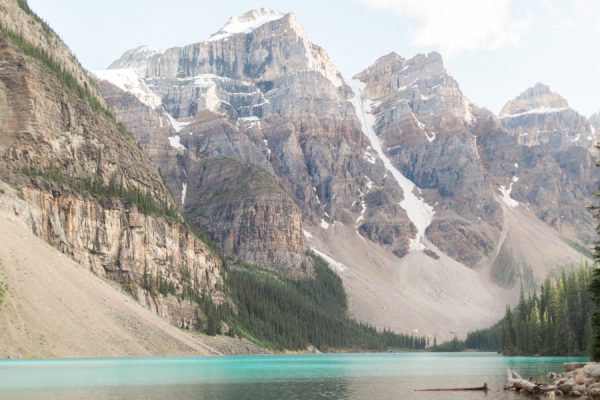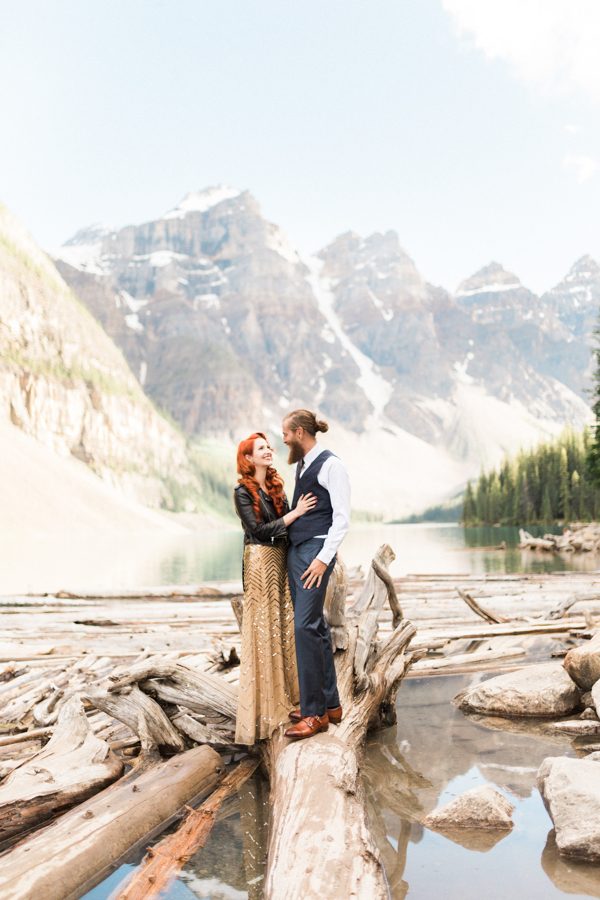 The first look was the gold dress and blue suit. I chose these two outfits because I loved the contrast and balance of warm and cool tones in each of our outfits. There was warmth in Tino's shoes, my dress, and my hair. There were cool tones in Tino's suit, tie, and my leather jacket. I also wanted to contrast the effortless beauty of nature with more formal and intentional looks.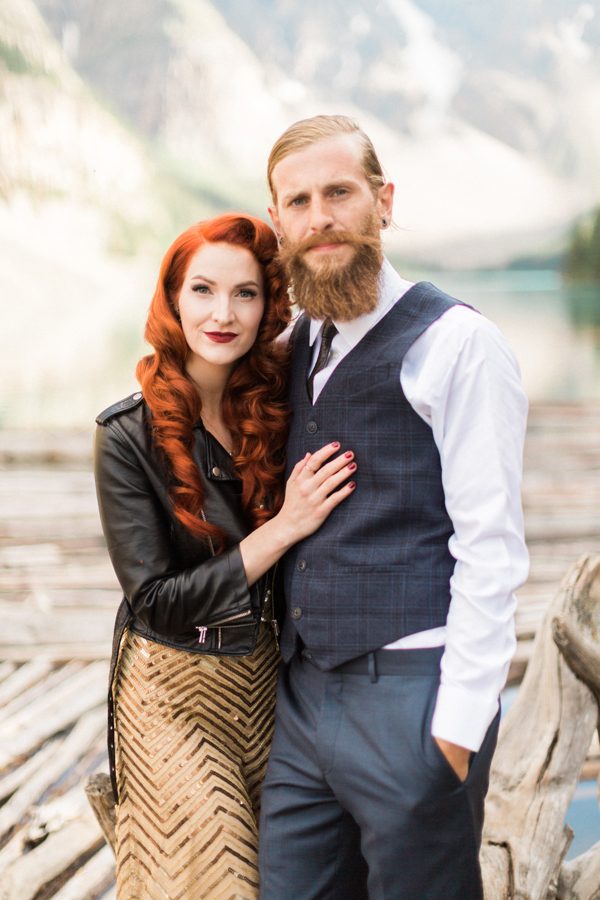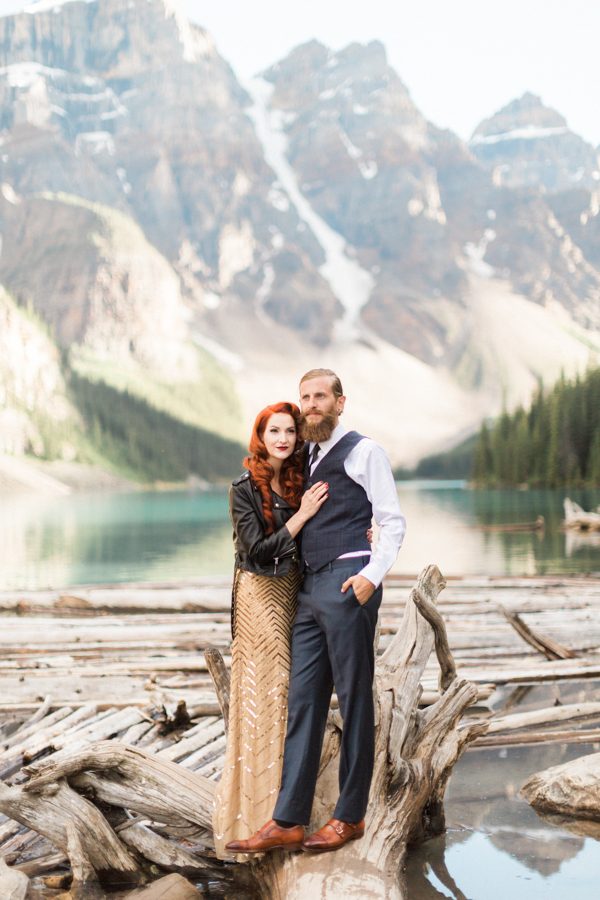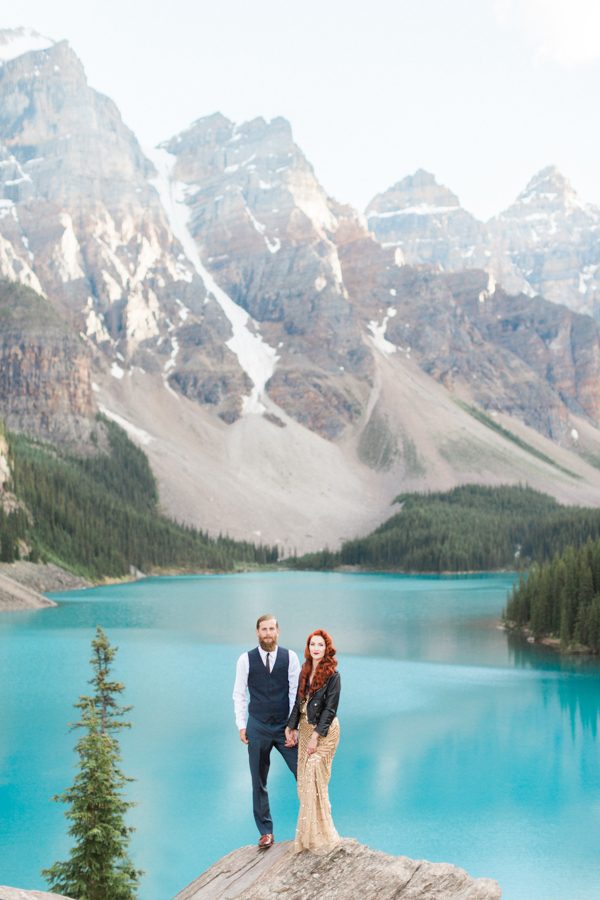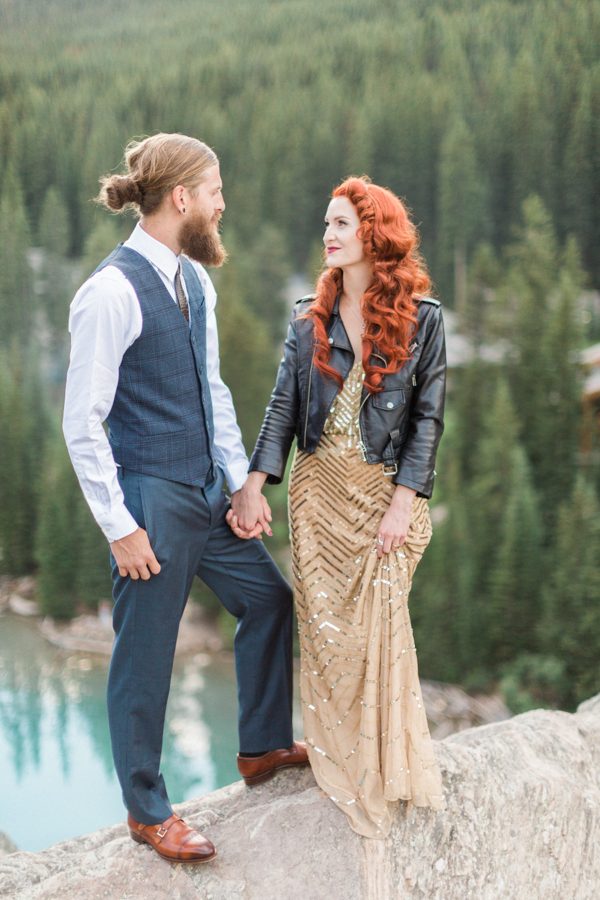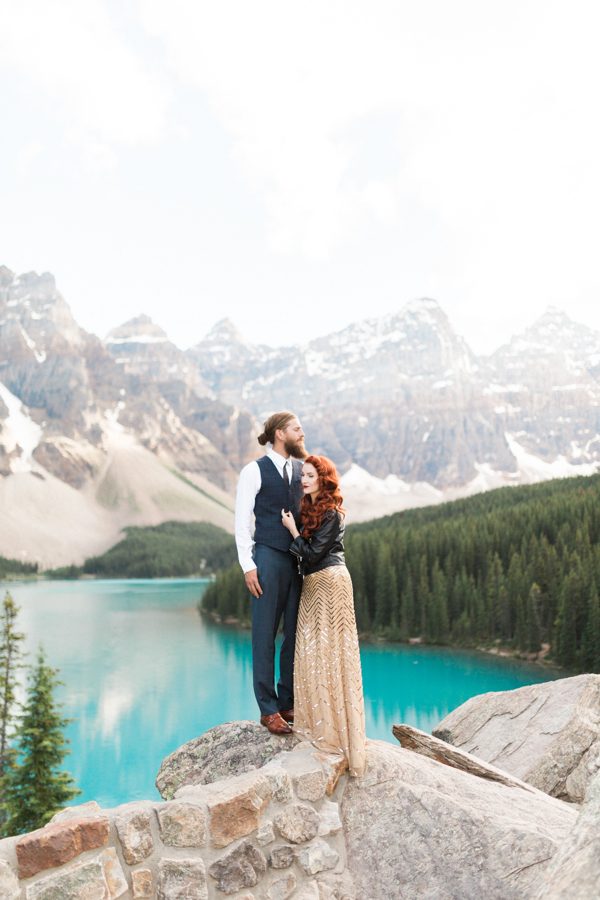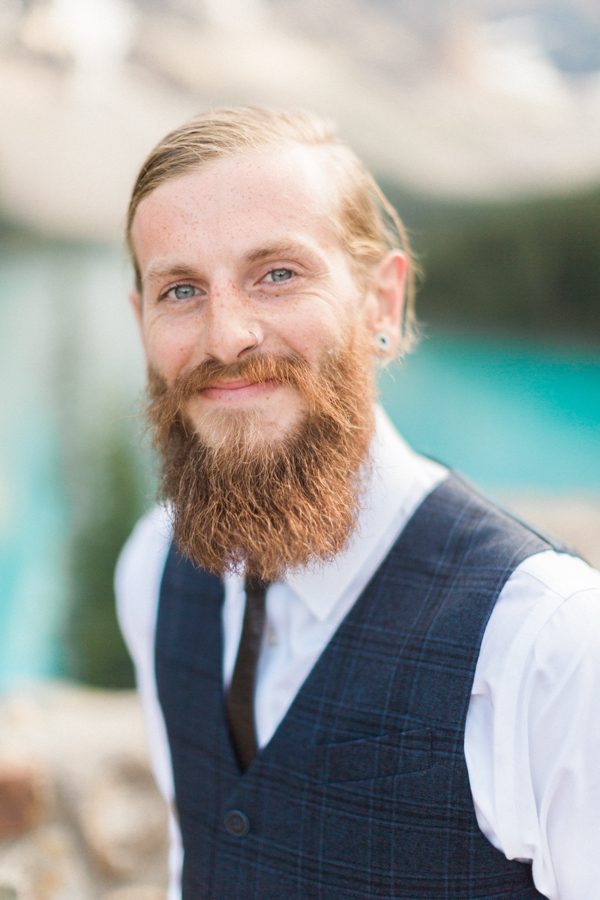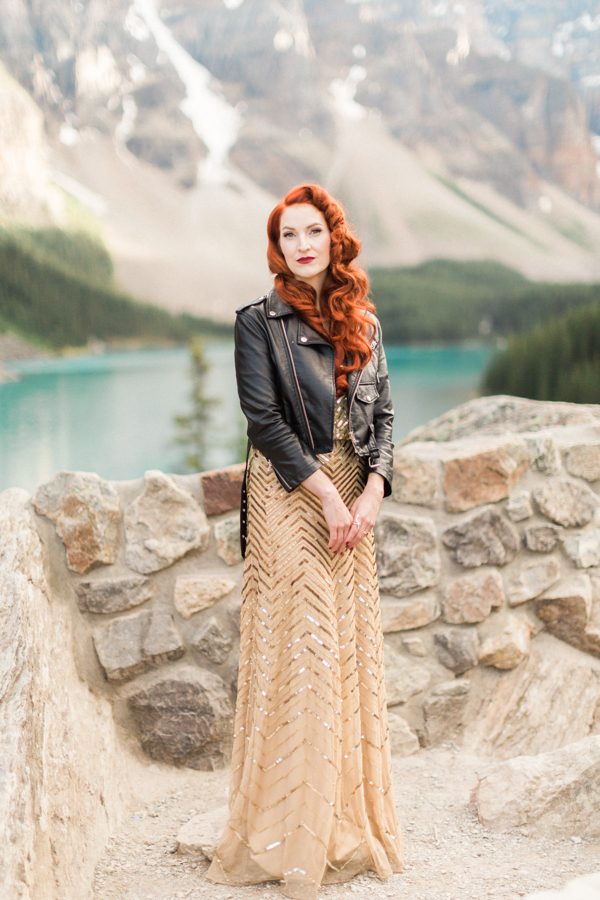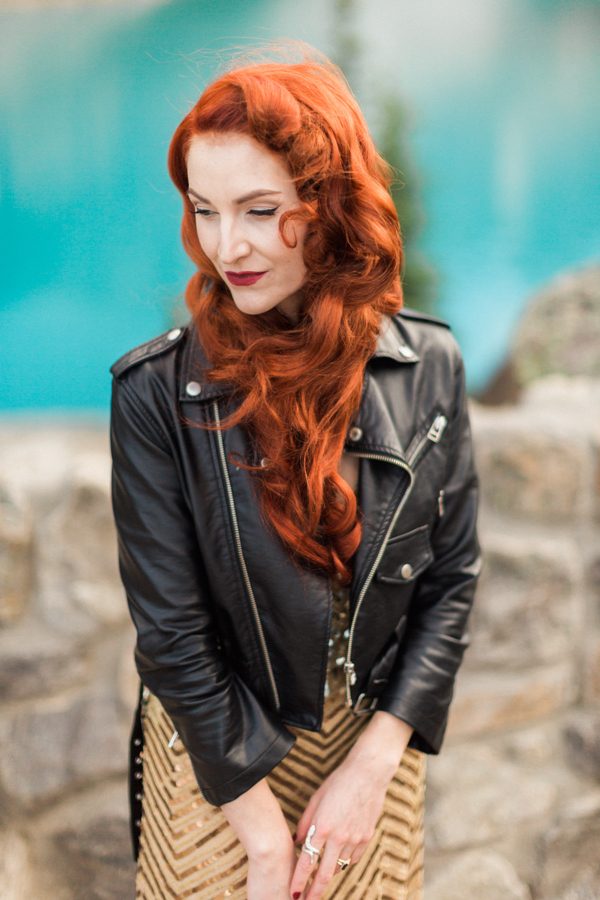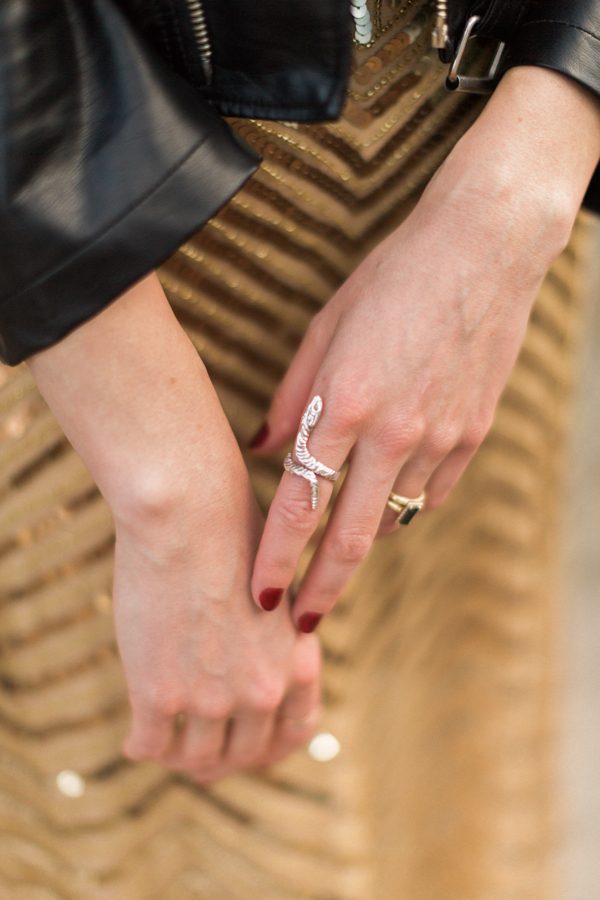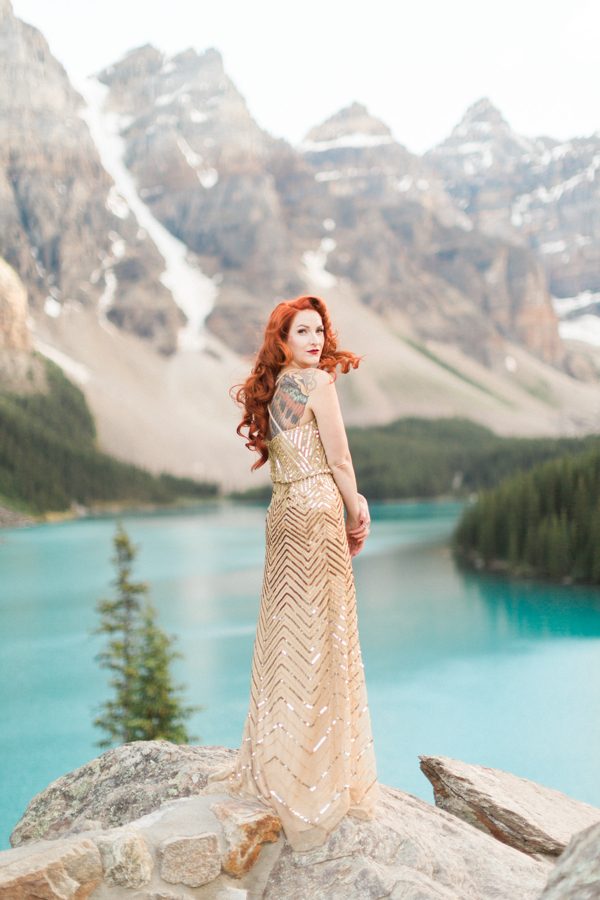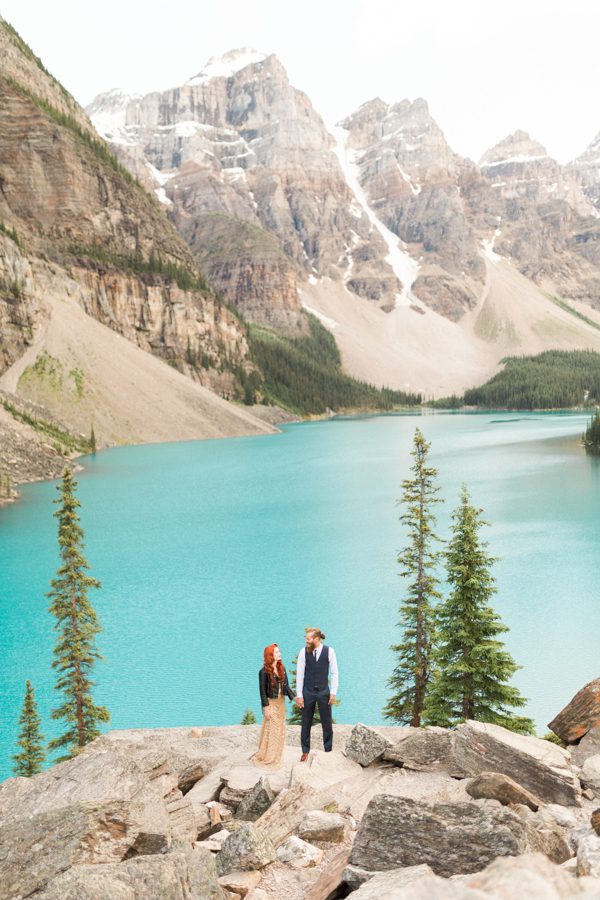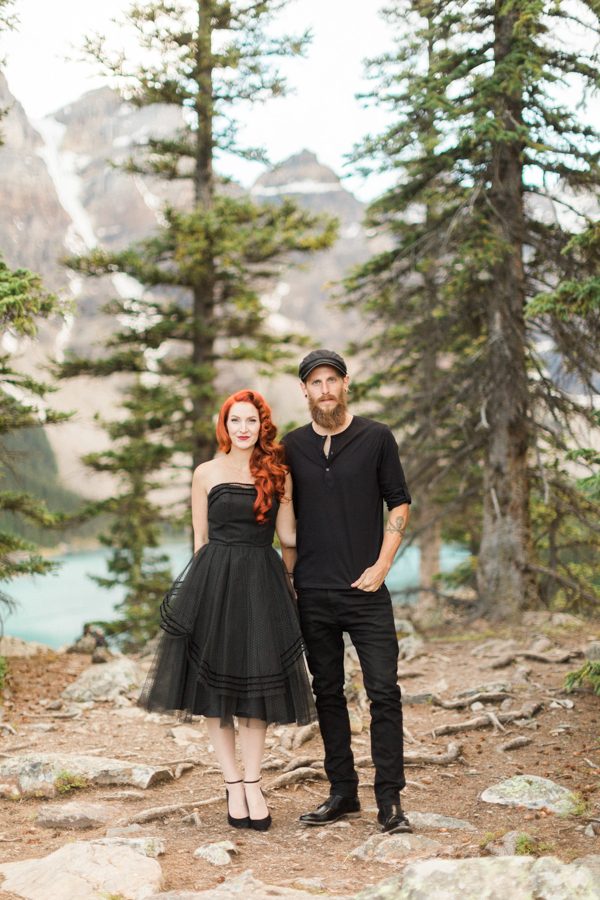 The second look was something that was more 'us' – we are rarely seen in colour! Tino wears Levi's 510 religiously and to be honest, I just think he looks smokin' in that hat and a henley shirt. My dress is from the late 1950's and has been passed down from my Great-Aunt to my Grandmother to my Aunt and finally to me. My Grandmother recently passed and I really wanted to incorporate her and our family into the celebration of our engagement.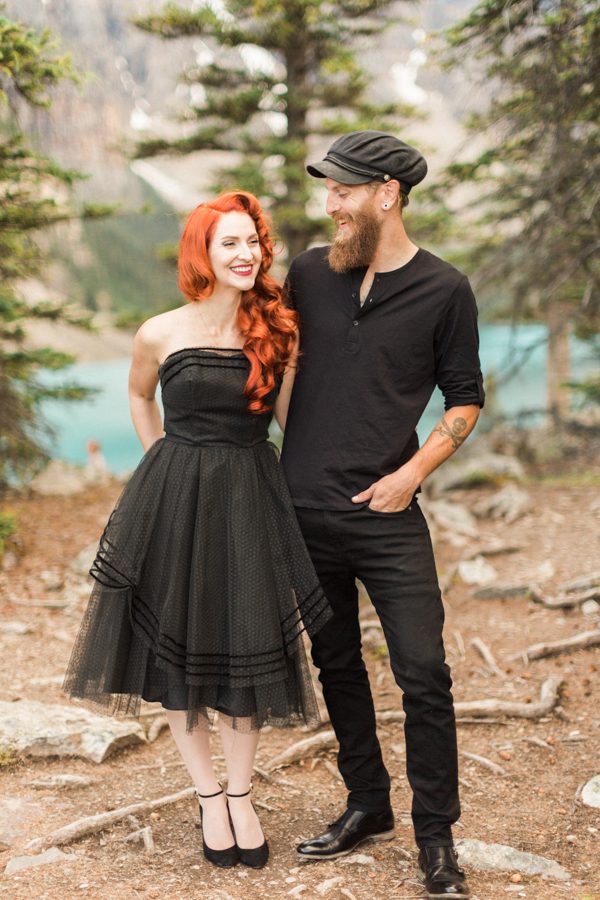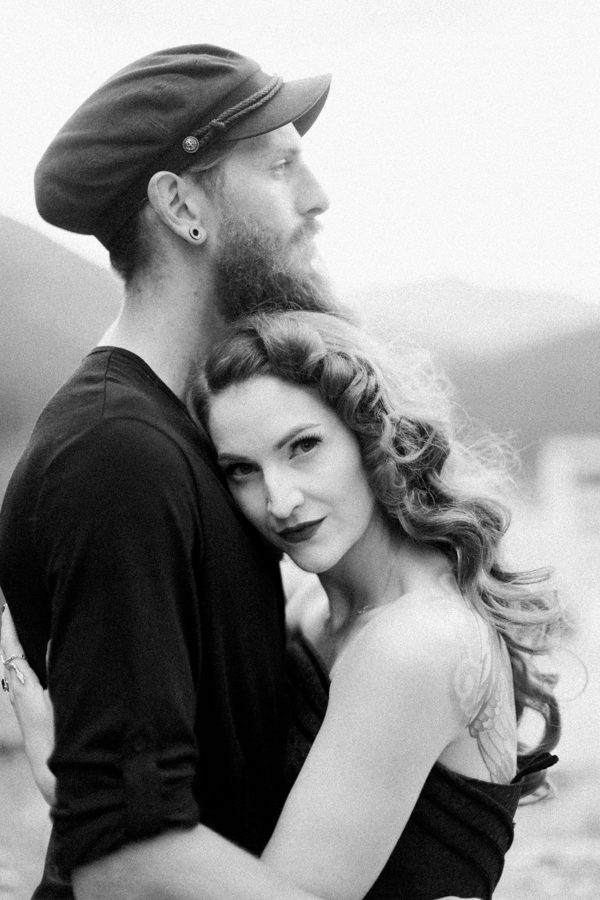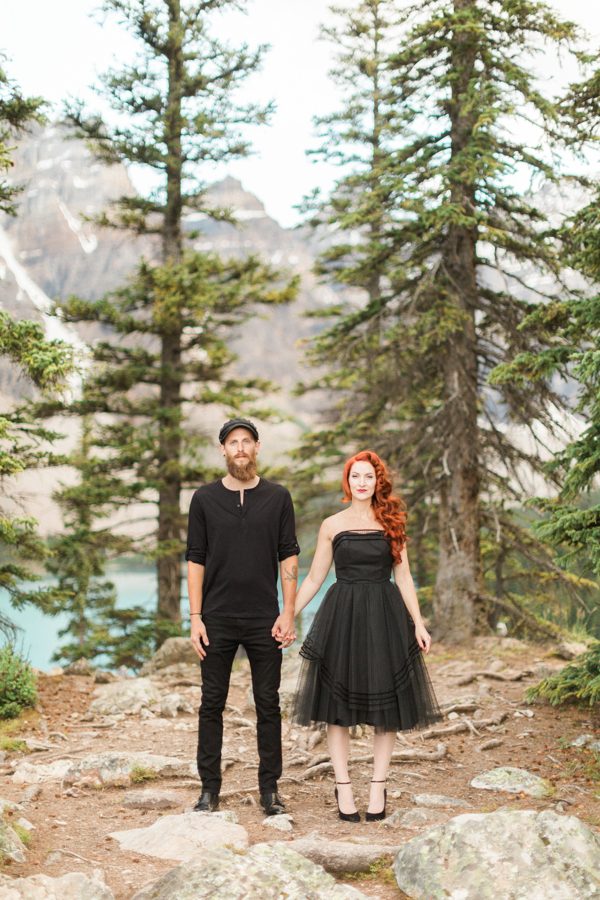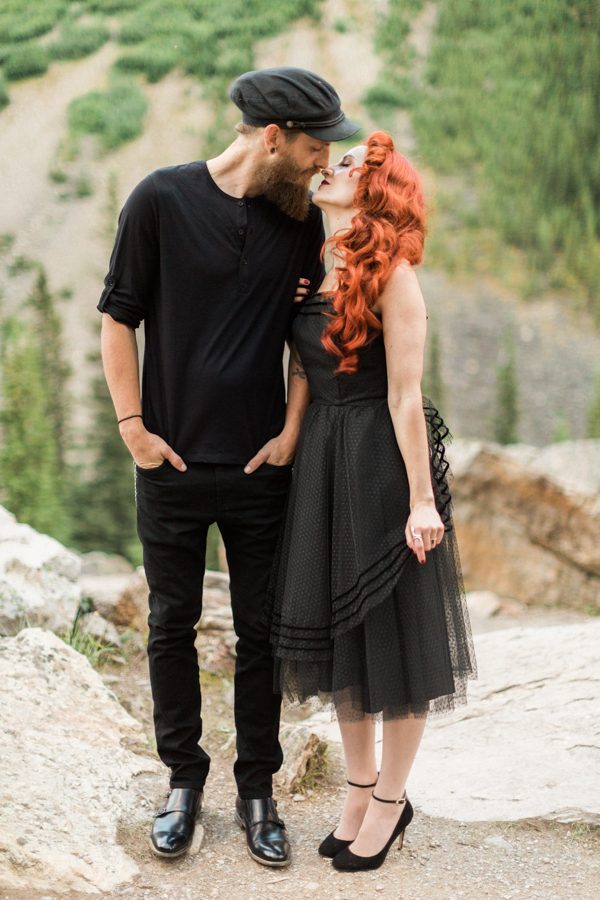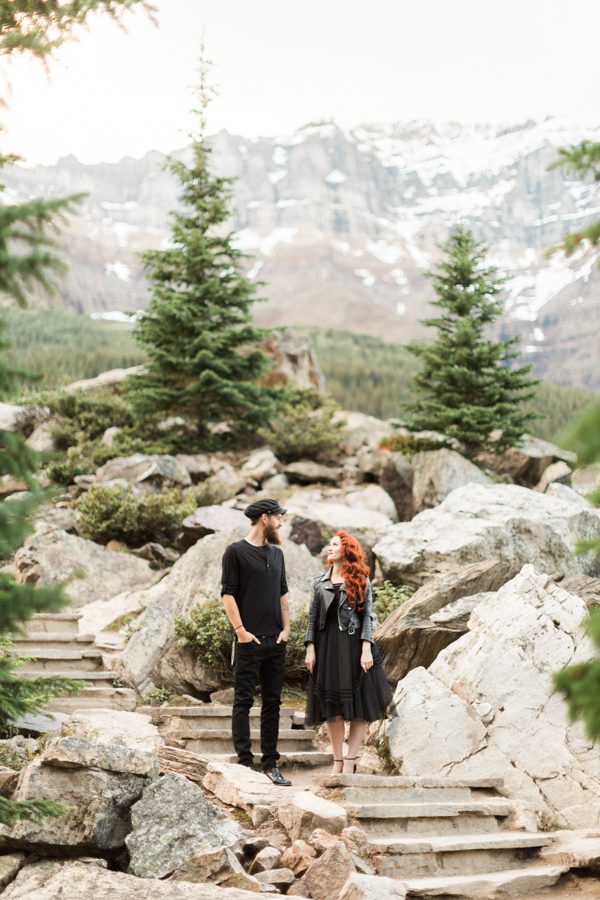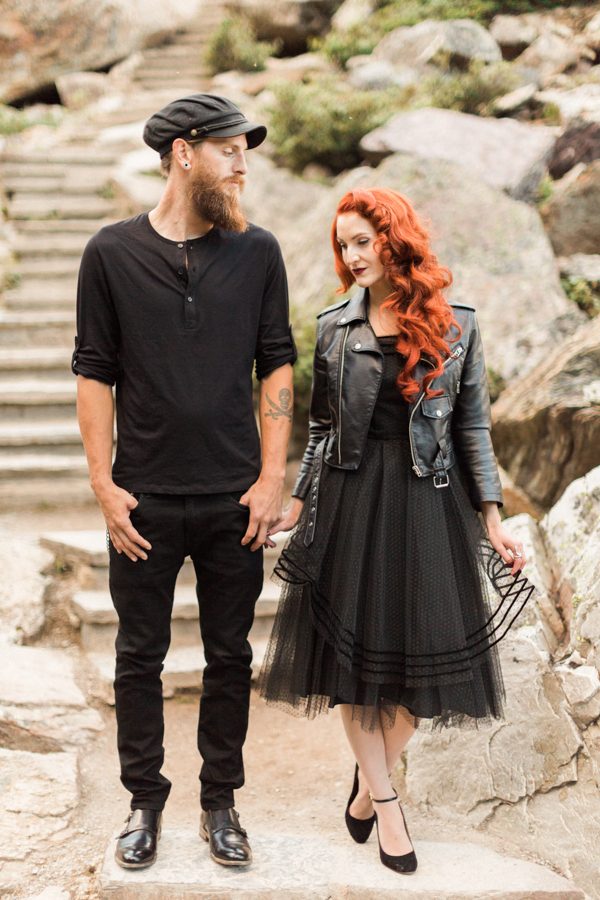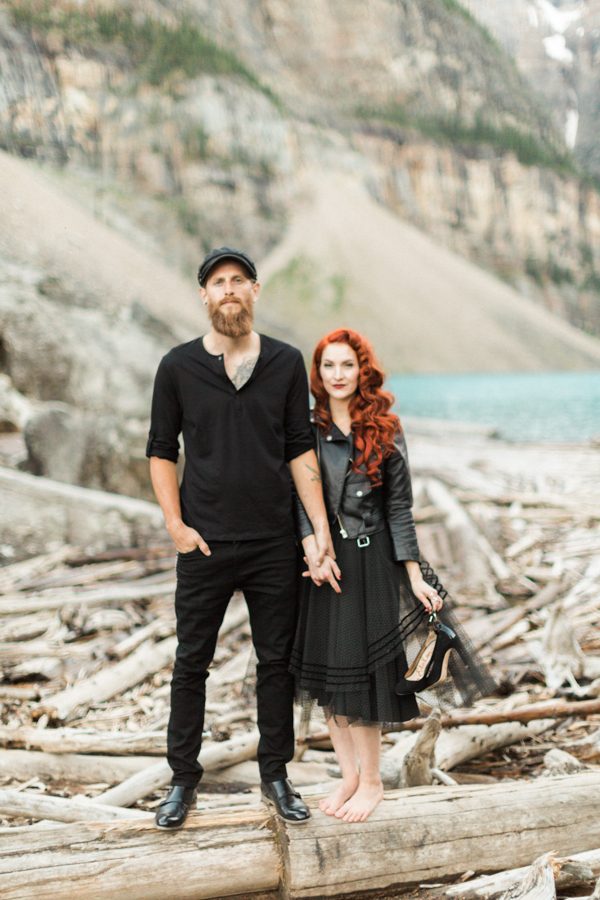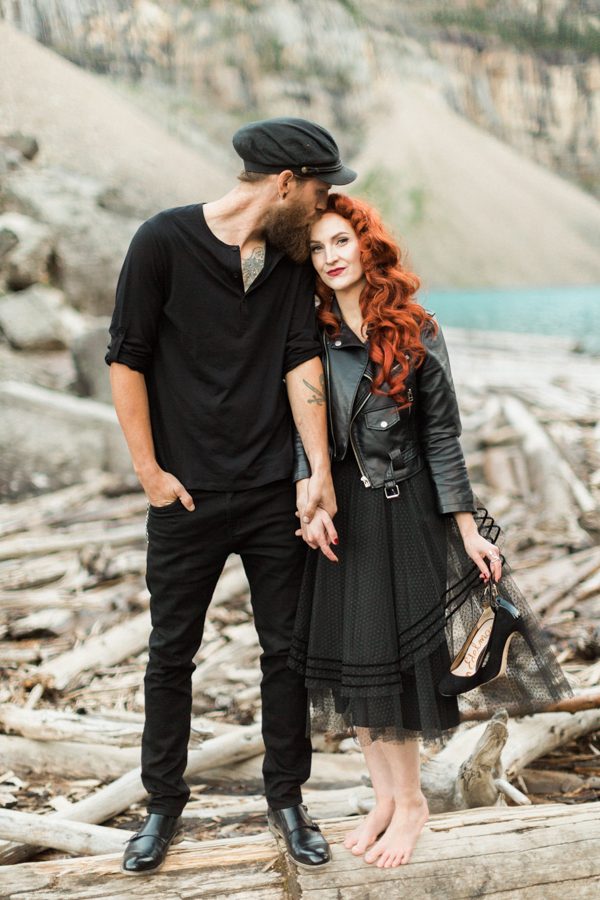 Congratulations to Ashley and Tino on your upcoming nuptials, and a very special thanks to Heidrich Photography for sharing this session with us! Want more epic Moraine Lake engagement inspo? Then you've got to see this very well-dressed Banff engagement shoot!