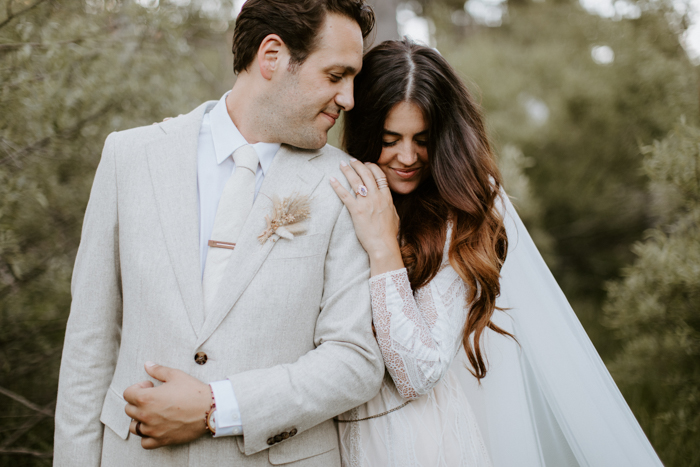 Most of Kaitlyn and Alex's time together is spent barefoot, exploring unknown terrain, or snuggled up with those that they love — so naturally the perfect day for them was a "wedding weekend festival in the woods" at The Hideout! The couple had five days to enjoy the picturesque venue and their friends dubbed the weekend a love-filled Coachella. We're kind of obsessed with that. Since a talented team is an absolute must for any festival, the couple hired Graceful Eventing to help them pull off the wedding of their dreams. Carmen Lopez Photography was there to capture every thoughtful moment, including photos of Alex helping the flower girl toss flowers in the aisle to a barefoot first dance and night portraits under the starts. We're completely in awe of every little detail of Kaitlyn and Alex's day, and we think you will be, too!
The Couple:
Kaitlyn & Alex
The Wedding:
The Hideout, Kirkwood, California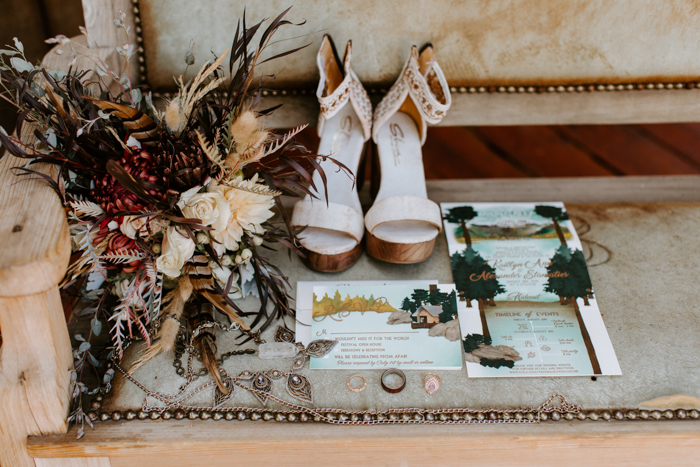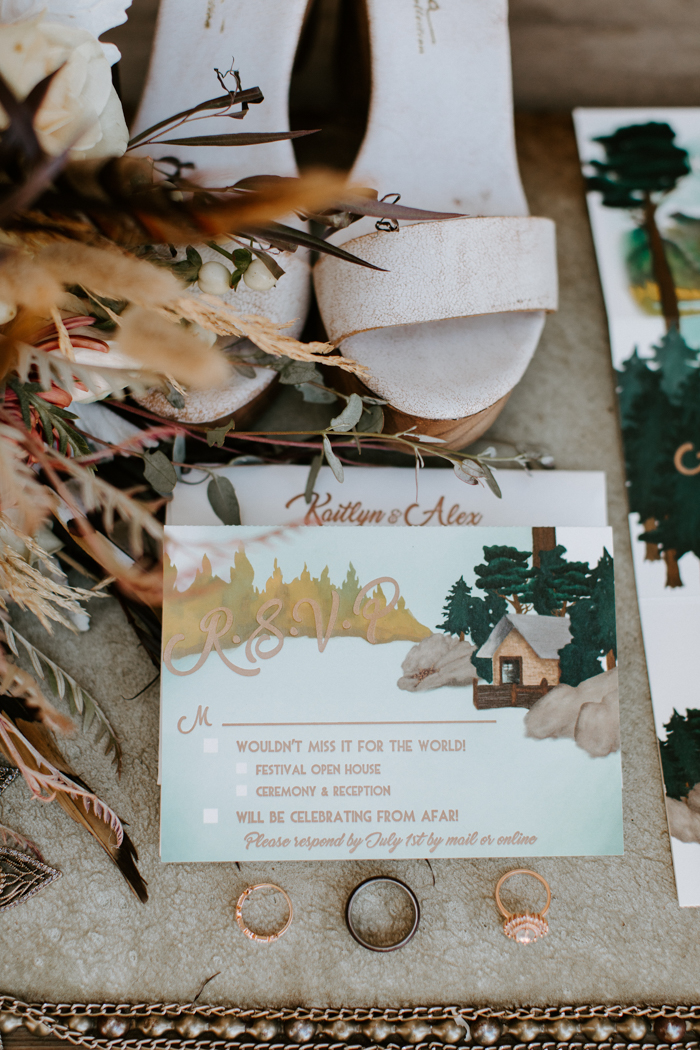 I (Kaitlyn) hand painted our wedding invitations and designed a lot of the signs around the venue, which was so fun to put my personal touch on our wedding. And last, but certainly not least, I had the pleasure of making Alex's wedding ring. I'm a bit of a woodworker and had saved a piece of wood from the Redwoods where we went on our first hike together and where we took our parents after we told them we were engaged. I turned the wood into a beautiful ring for Alex and I just love that it will forever be a special piece for him to treasure.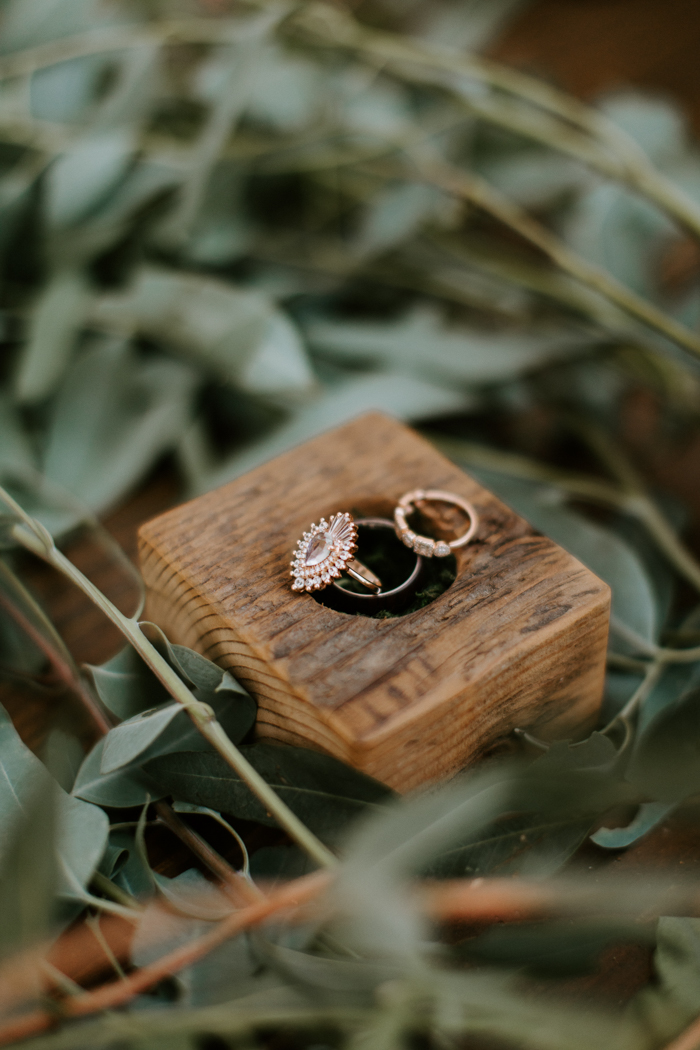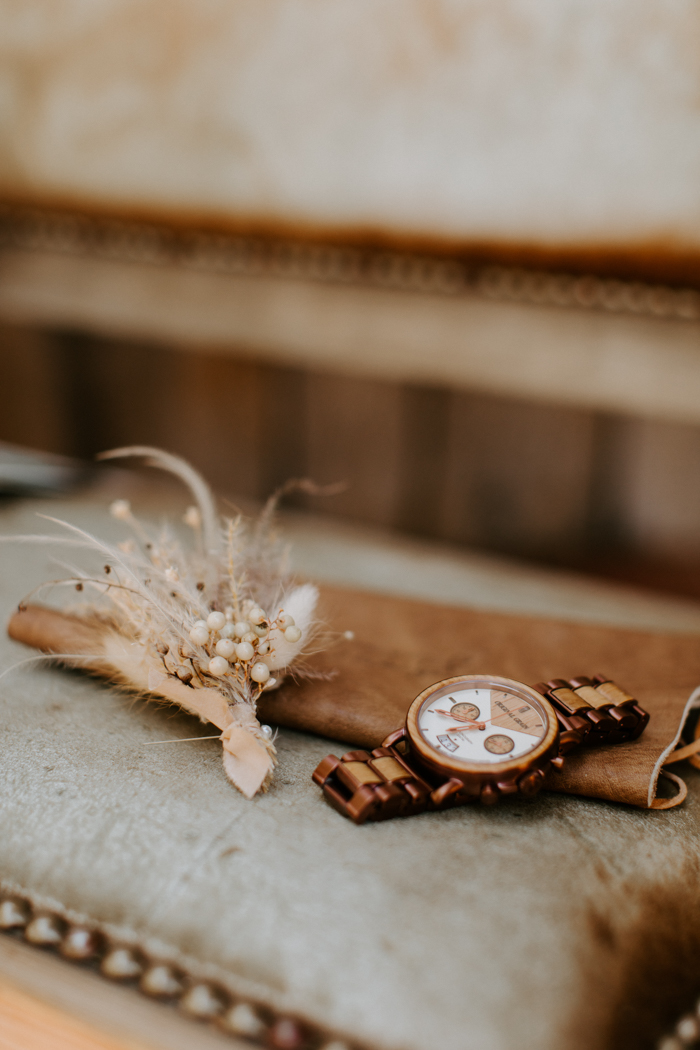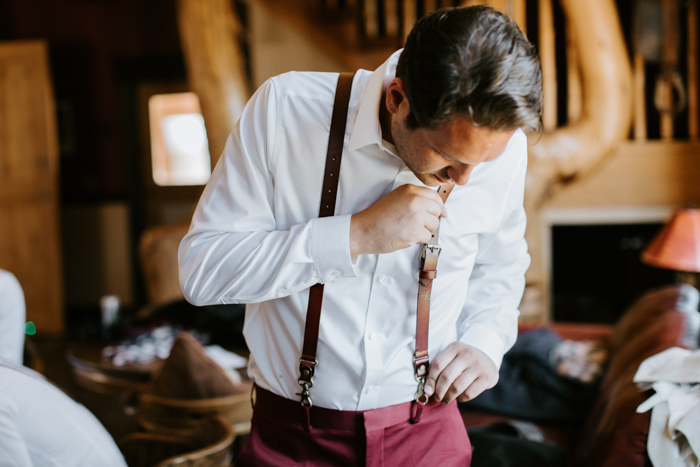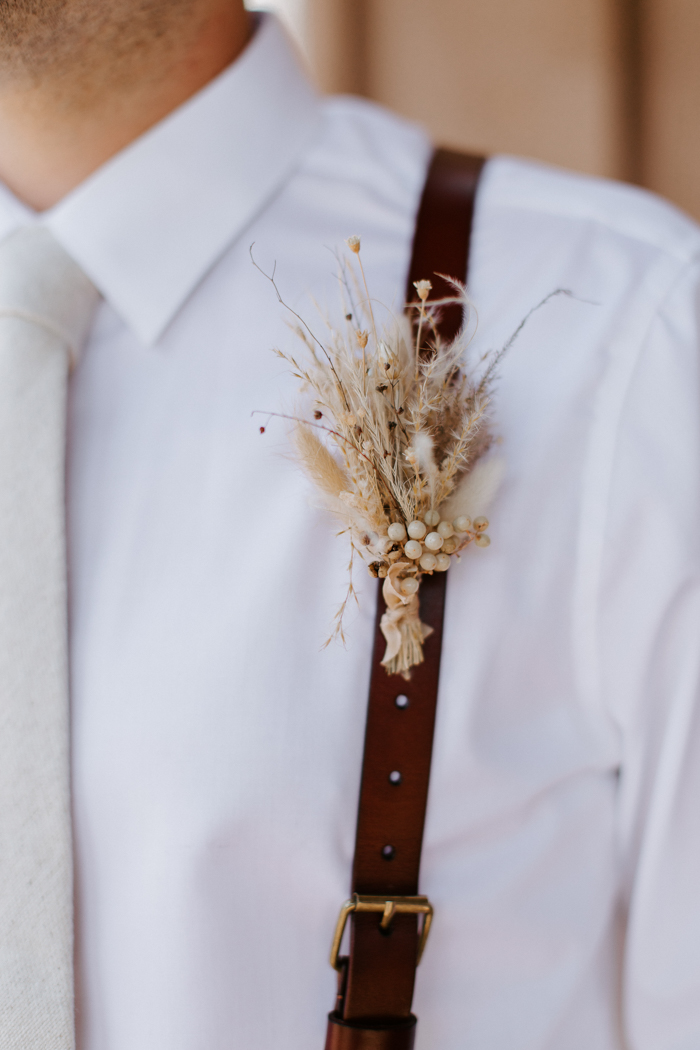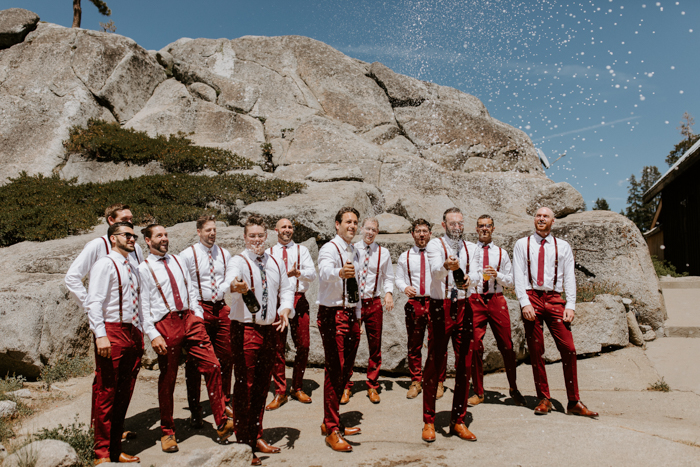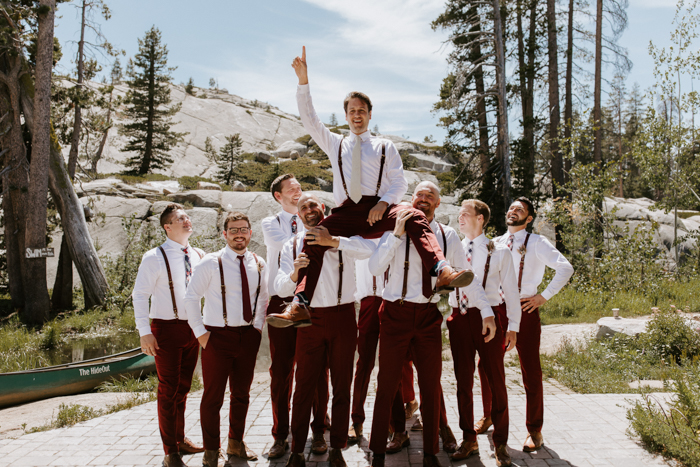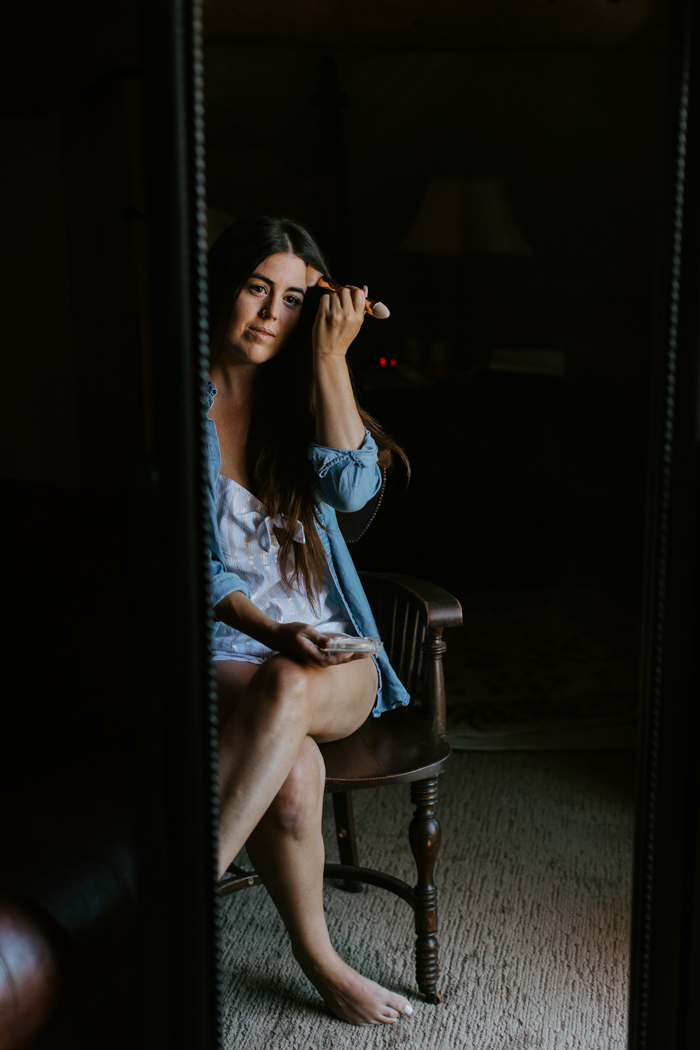 Two main pieces of advice – first, sit down early on with anyone who will have a say in your wedding planning (or contributing to your day) and ask them to make a list of things that are important to them for your wedding day. In our case, it was our parents and we let them know that anything they put on their list, we would take into consideration while planning. This allowed us to really take their wants and needs into consideration early on so we could communicate when those decisions were finalized. Everyone felt really included in the planning of our day and include many fun traditions that were important to our families, while still staying true to our vision for the weekend.
The second – and I'd argue the most important – hire vendors that you love. Not vendors that you just love their work, but that you truly love and enjoy as people. Every single vendor from our photographer, videographer, planners, caterers, and venue staff are people who I am now lucky enough to call friends. Not only are your vendors such a huge part of your day, but of the planning process and beyond. When you truly love who is capturing your day, it permeates through everything. We were so lucky that we found vendors who became part of our community and who we are now lucky enough to call family.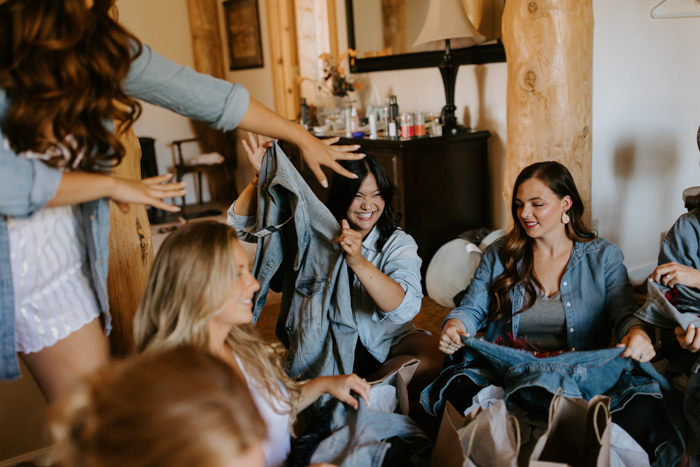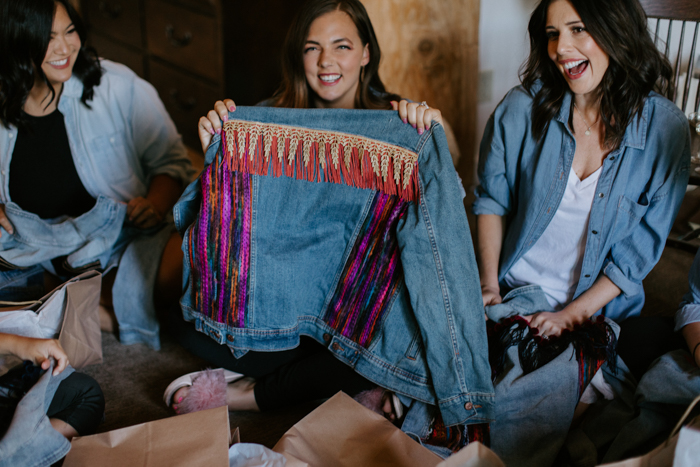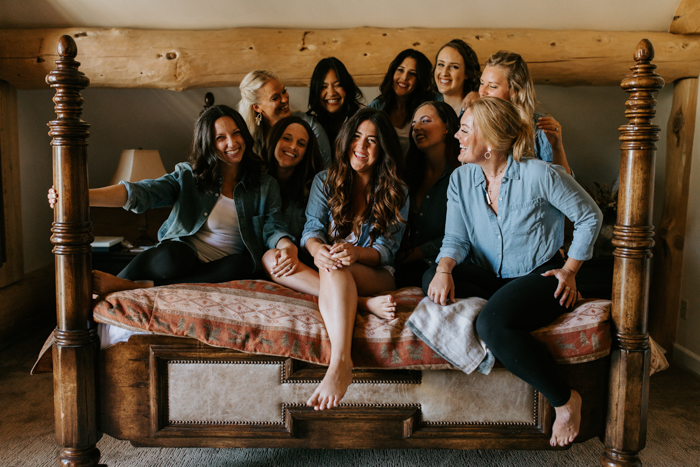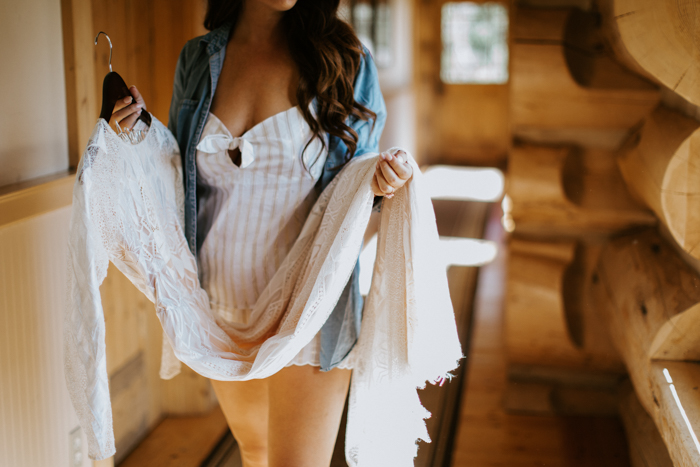 I always knew that I wanted a dress from Grace Loves Lace and luckily enough we live in Southern California, one of the only place in the country with a storefront. Once a year they do a sample sale and so I woke up early, got in line, had my best friend join me and after trying on a handful of dress, found the beautiful Soho dress. It was a custom dress that had been returned and it literally fit me perfectly. I didn't have to change one stitch. It was kismet. The dress was a perfect mix between boho and greek goddess (Alex is greek) and I just knew it was my dress. After searching for months for accessories, Opal Milk (one of my favorite jewelry makers) had a flash sale of some of her older pieces and we came across this stunning necklace and body chain piece. Alex bought it for me as we were taking off on a plane overseas because he was afraid someone else would snatch it up while we were in the air! Worth the yelling at from the flight attendant, it was the perfect final piece to bring my dress together.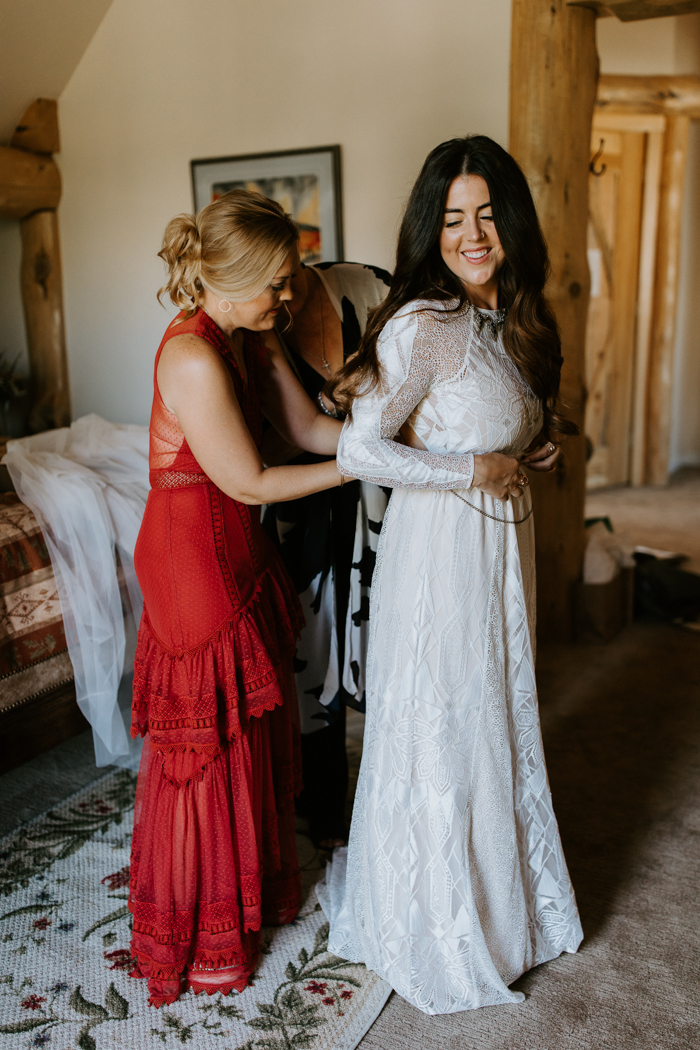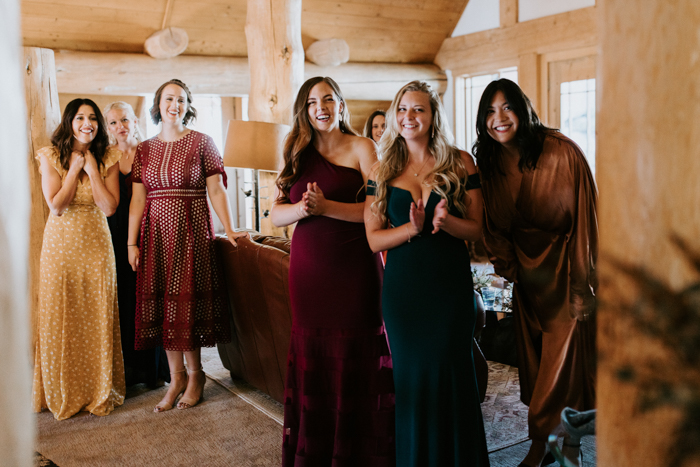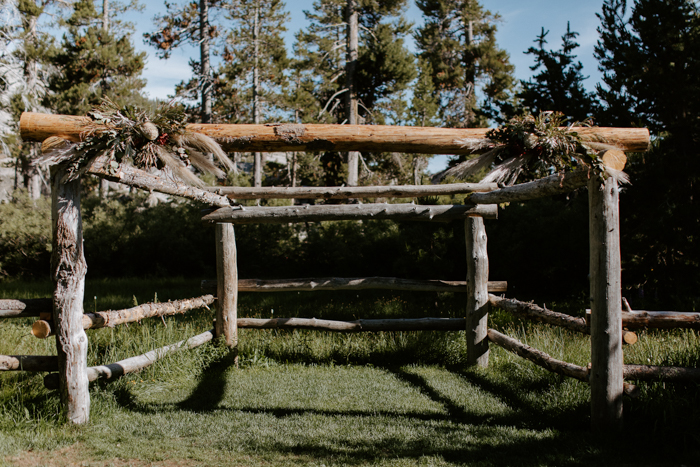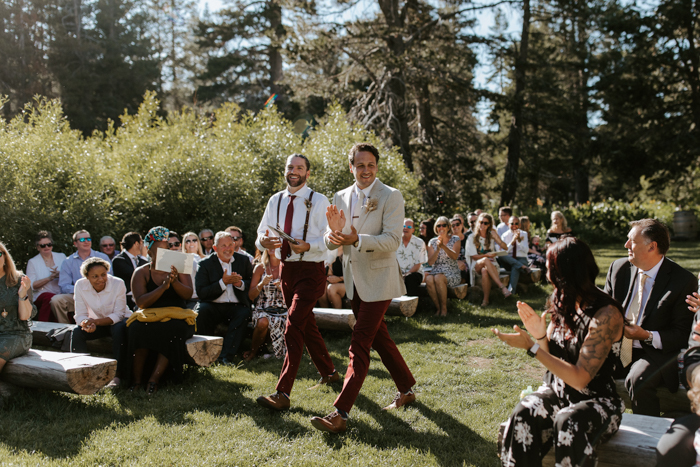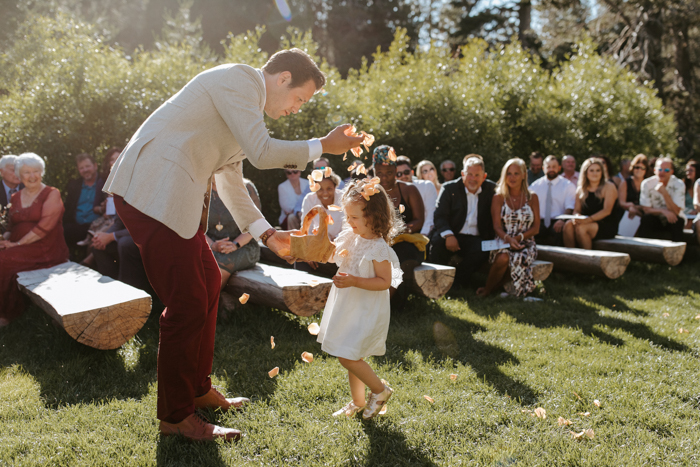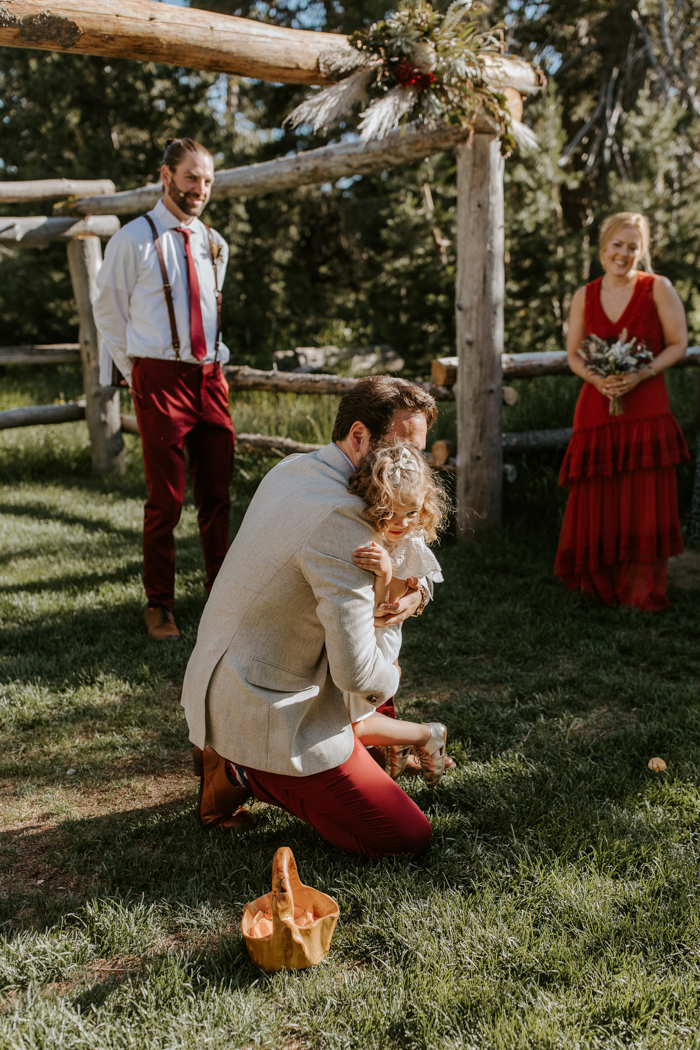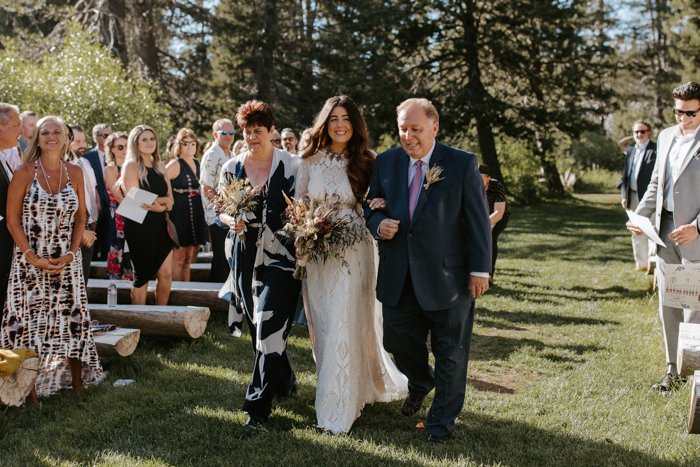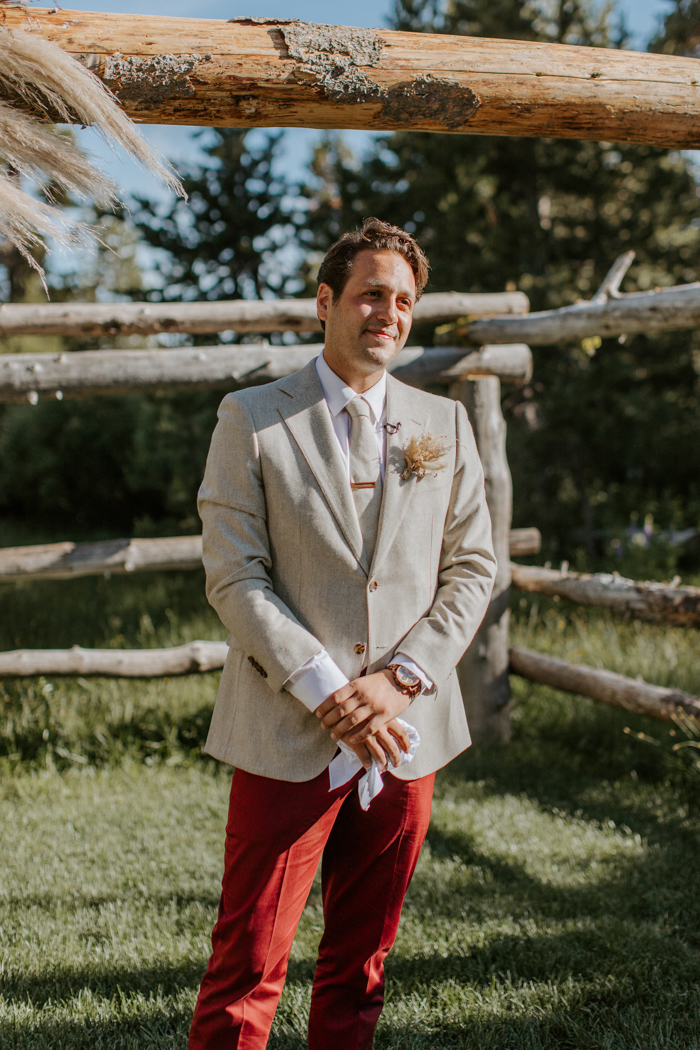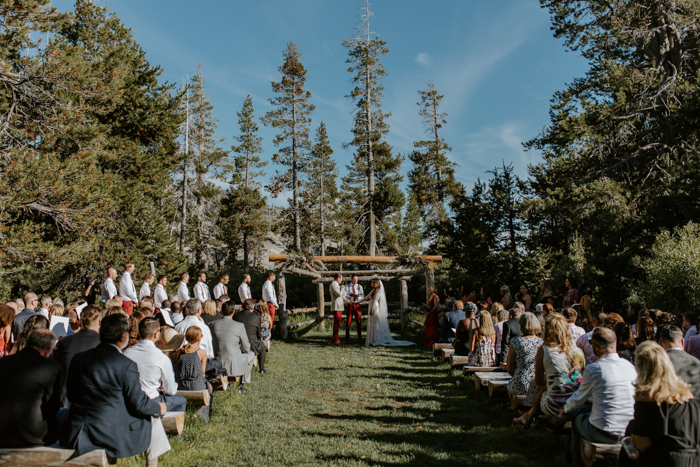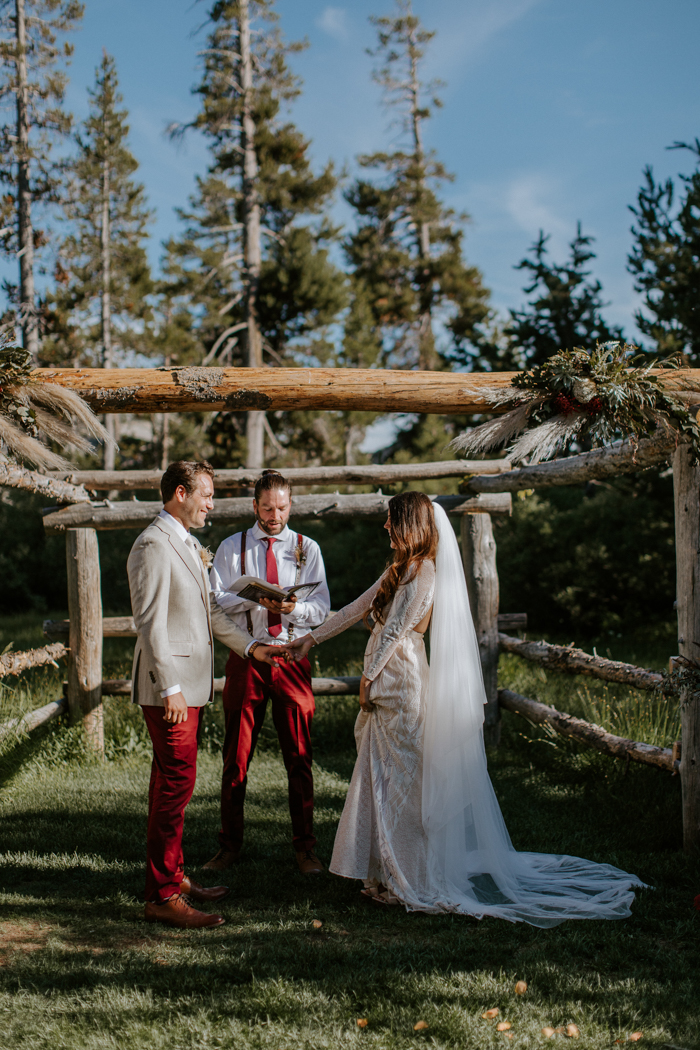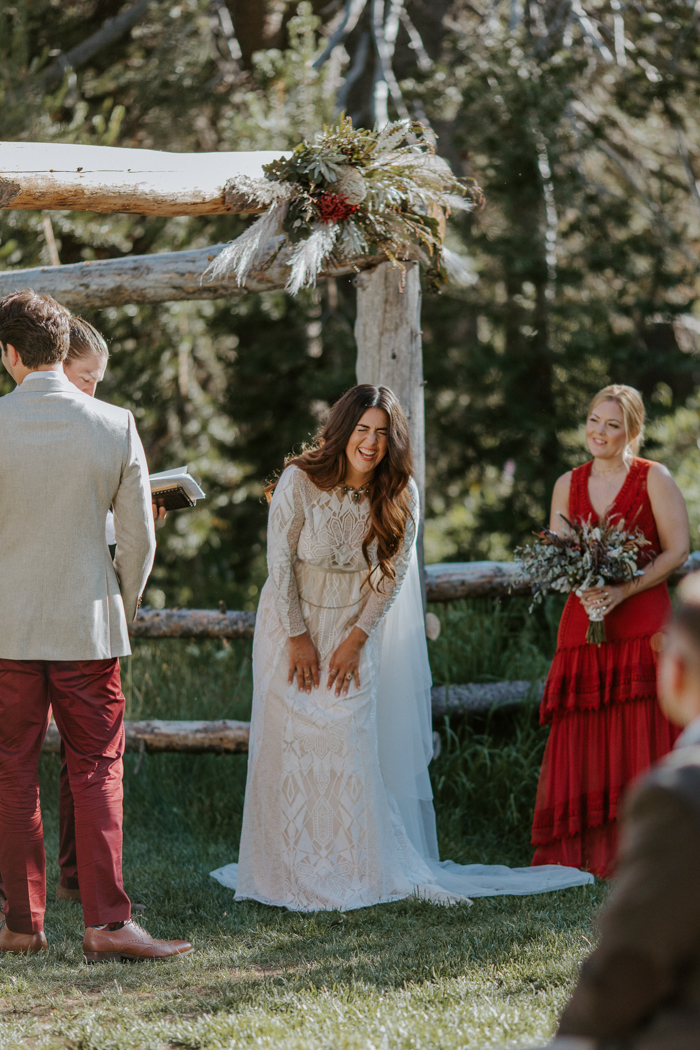 We wrote our ceremony together, hearing our best friend marry us and then getting to say our own vows was such a true moment of love. I'm pretty sure there wasn't a dry eye in the house and we are so thankful to have that time to truly show how much we mean to one another.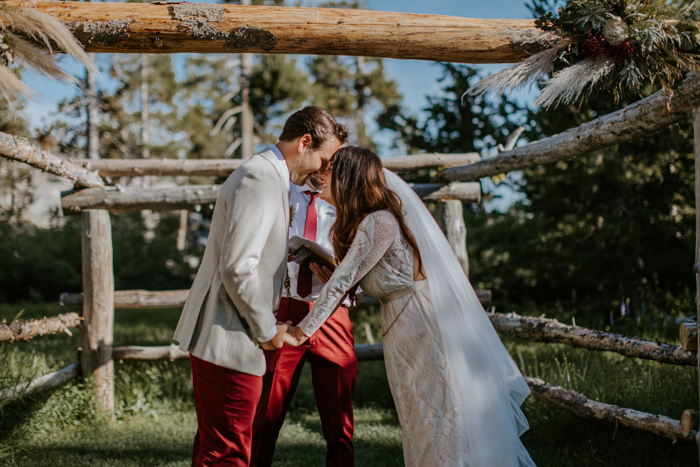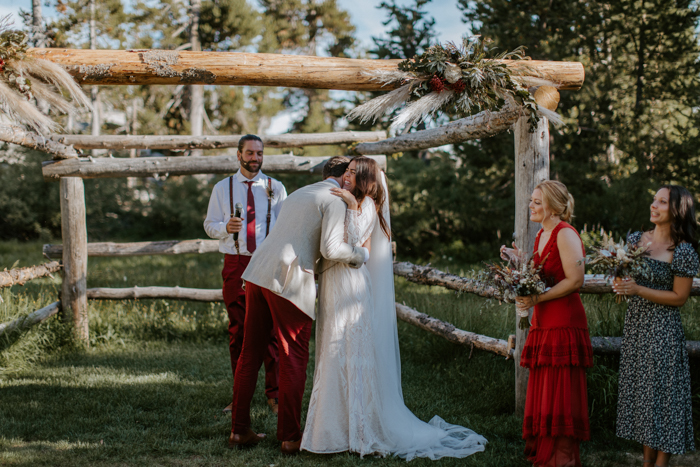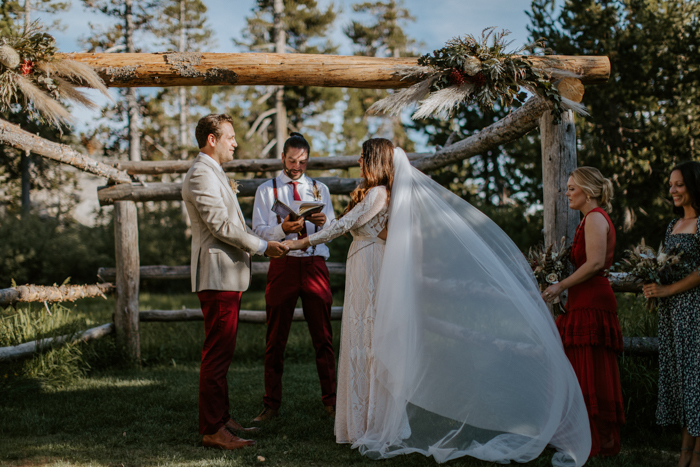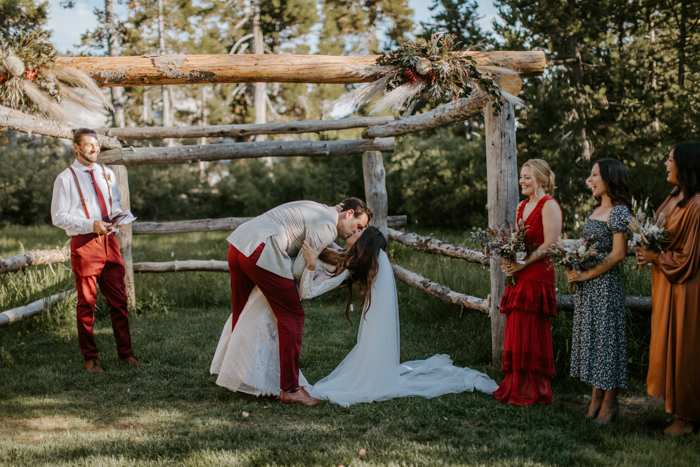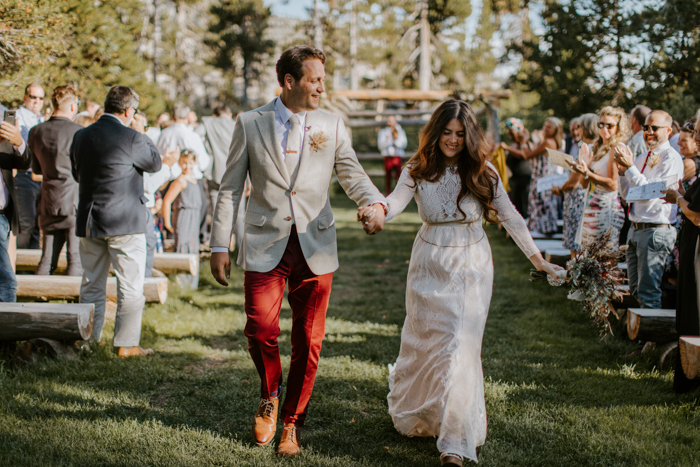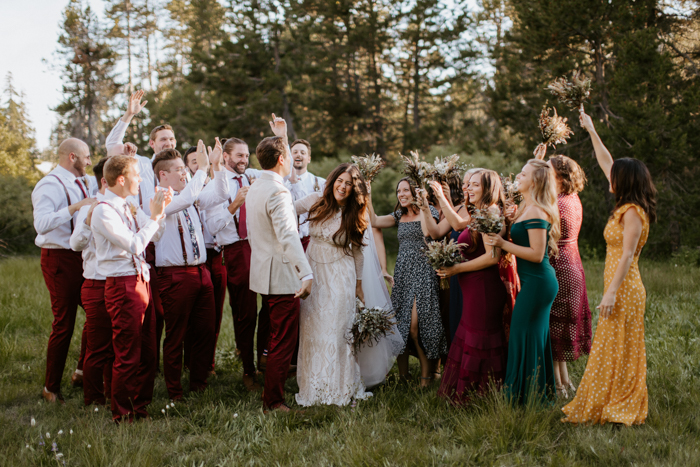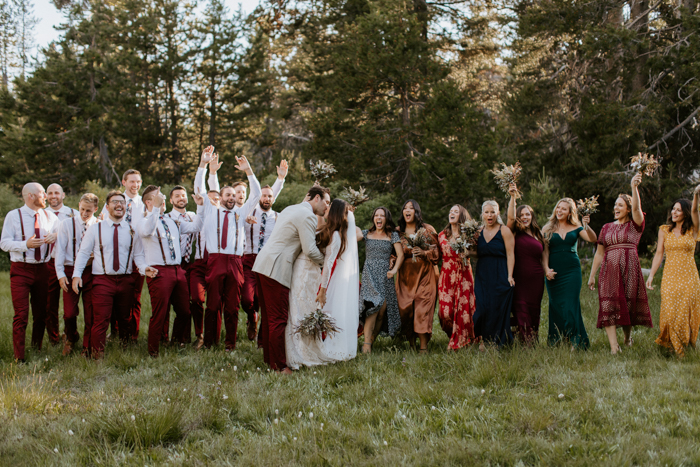 I knew that I wanted my girls to show off their own styles at our wedding because I love each of them for who they all are as individuals. I created a shared album on my iPhone and would add screenshots of dresses with links that I thought would work well together and the girls would add ones they liked as well. I gave everyone a date to select their dress by and to send me their final pick so we could get an idea of what it would look like all together. I absolutely LOVE how the color scheme came out and how I can see each of their personalities shining through with their dress choices. Because we were doing mismatched dresses, we decided to go simple with the guys so it wouldn't be too busy. Alex decided what he wanted to wear first and then really went with a more casual version of that look for the guys. They all looked so handsome and I was just thrilled with his choices!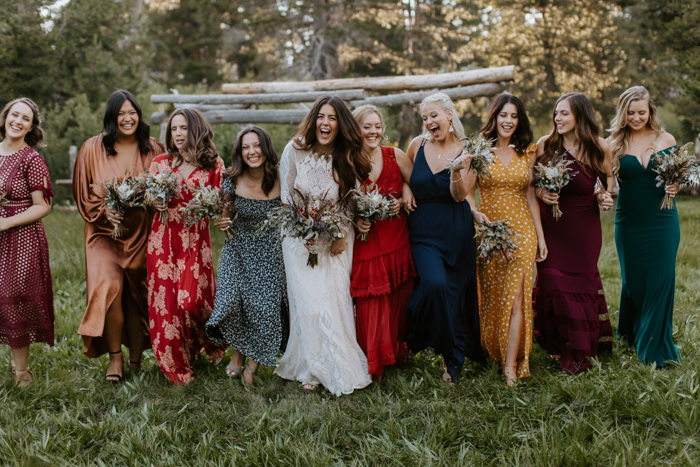 SHOP SIMILAR STYLES: Shona Joy Cowl Neck Satin Gown ($280); La Femme Ruched Jersey Gown ($298); 1901 Floral Print Button Front Pleated Chiffon Dress ($159); WAYF The Natasha Wrap Gown ($158); After Six Halter Neck Stretch Satin Gown ($242); La Femme Strappy Tie Back Trumpet Gown ($350)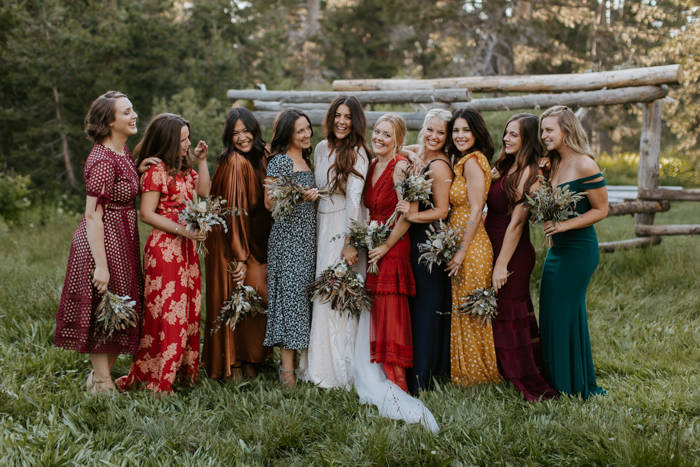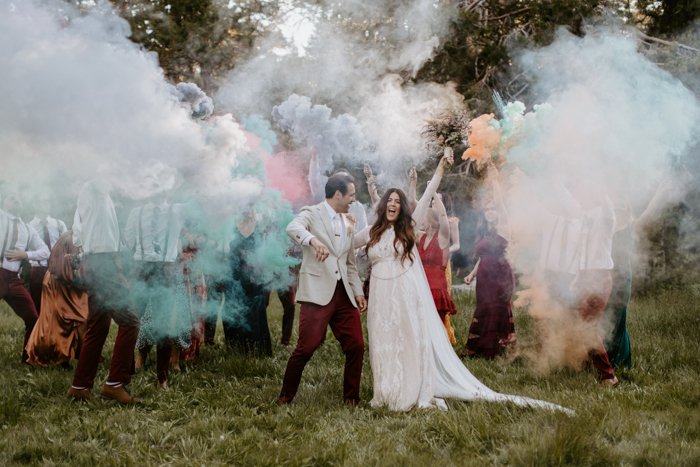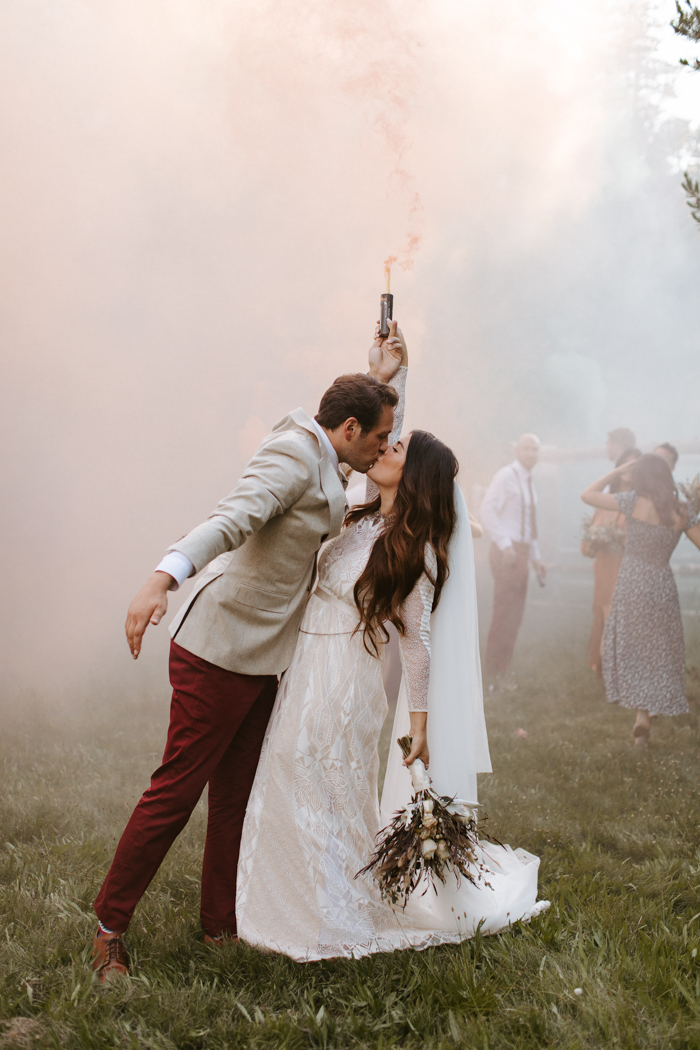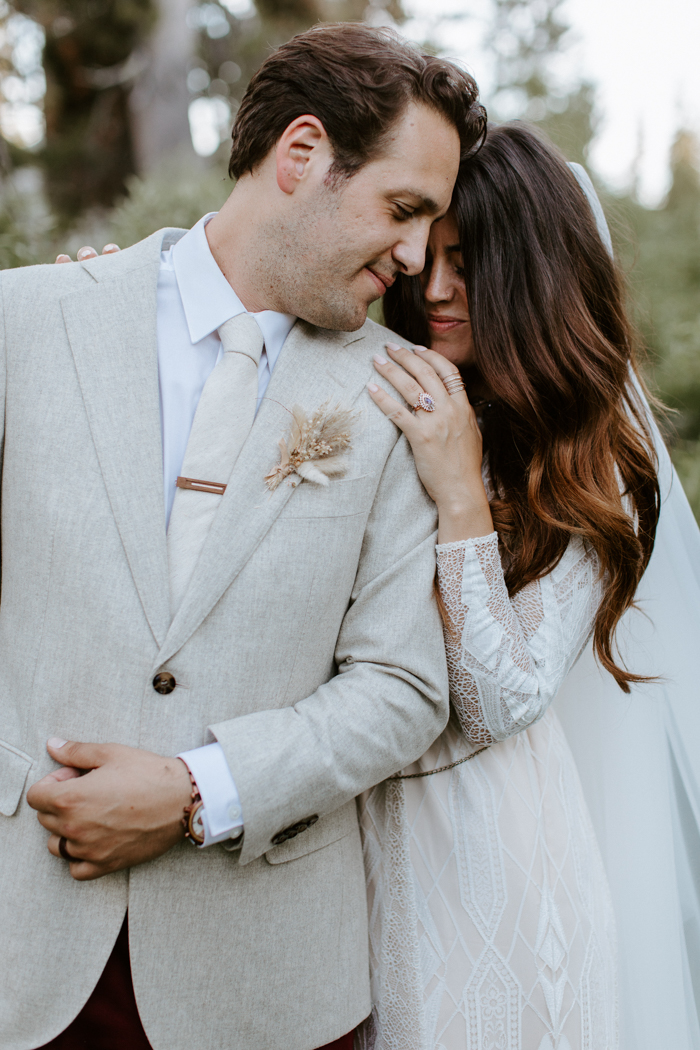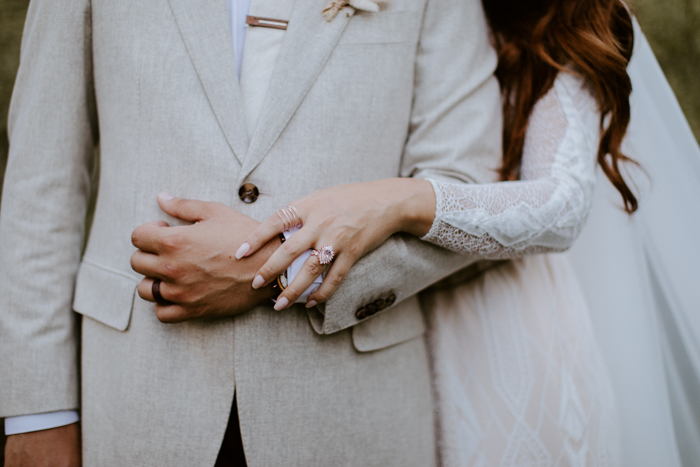 Carmen is not only one of the funniest people you will meet, but she is a true gem of a human being. She's a hype woman, a creative genius, a true friend and her ability to make you feel like the most beautiful person in the room is truly remarkable. The first time we met Carmen, Alex had never been in front of a camera and within 10 minutes he was so comfortable that it's like he'd been modeling for years. It was truly incredible and so much fun watching her do her thing to make us feel like we could just be ourselves in front of the camera. Carmen has the ability to blend in with your guests, while still making sure to be at every moment, get every shot and make even the stressful moments fun. She's the ultimate hype-gal and I can't wait to have her capture more moments in our lives for years to come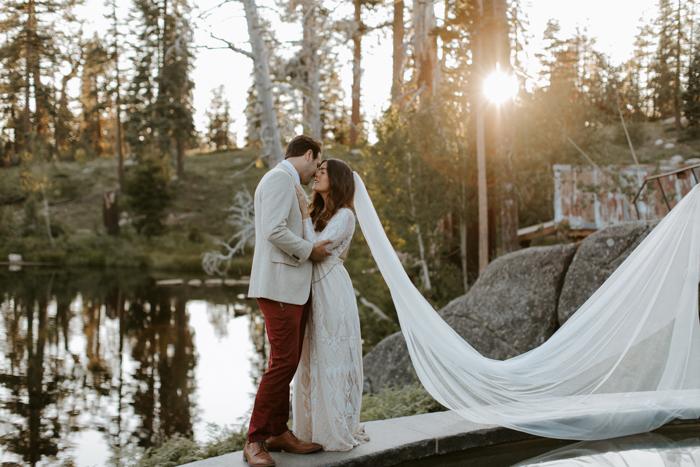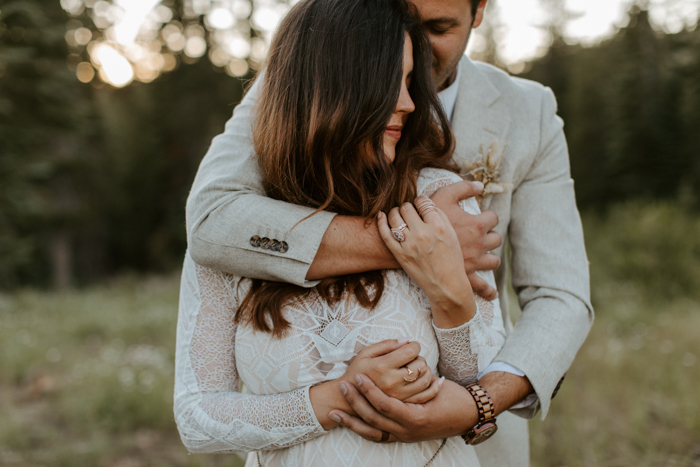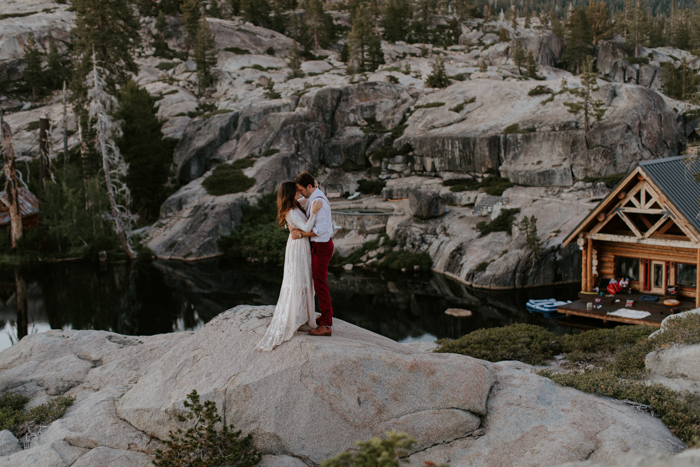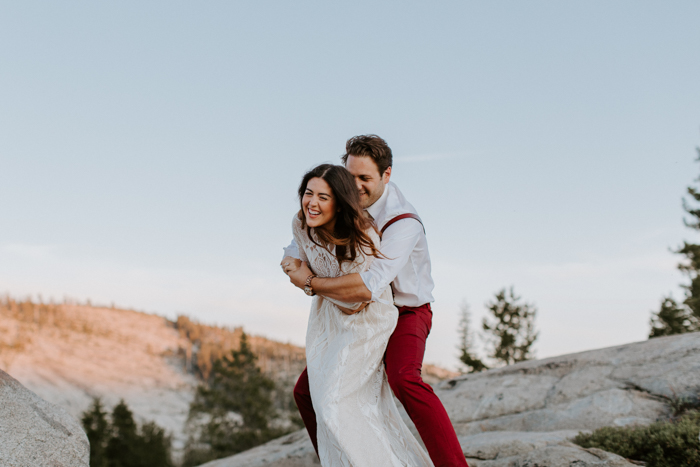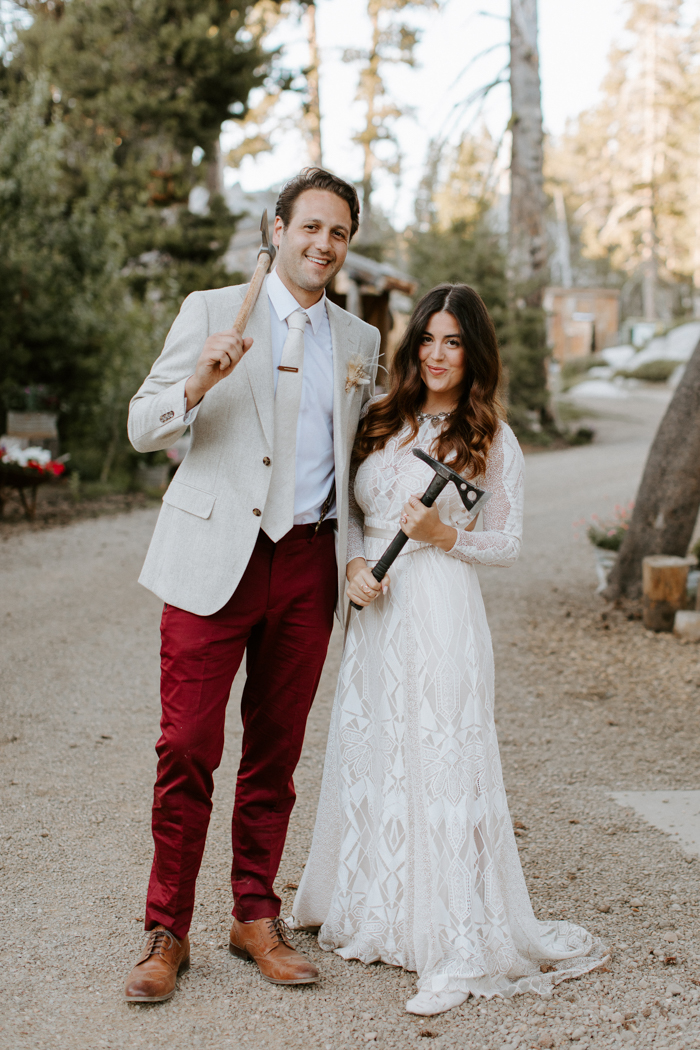 Alex will say that I 'Sherlock Holmes'd' our venue. Honestly, I found a picture of tables in the woods and said to Alex 'that's where I want to get married'. Before we got engaged, I reverse searched the photo (thanks Google!) and found The Hideout. As soon as we went to see it in person, we knew it was exactly what we were looking for. We wanted a place to truly connect and spend time with our loved ones and The Hideout gave us all of that and so much more. Having your own private house, lake and land to explore for five days was an absolute dream and allowed us so much freedom for our weekend. It's unlike any other place I've ever been and would recommend The Hideout to anyone looking for a beautiful and unique wedding festival experience in the woods!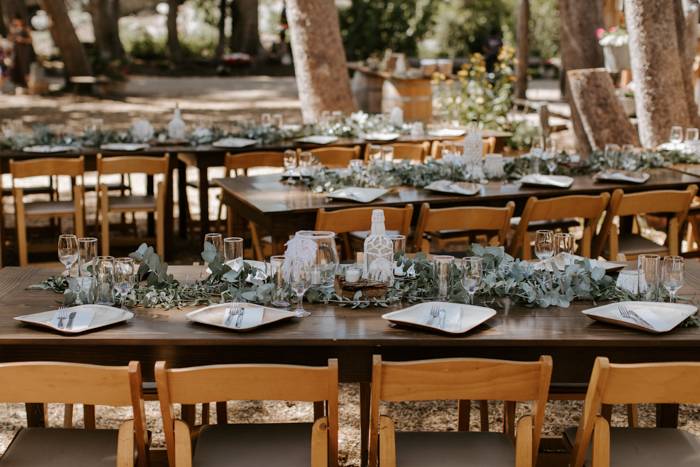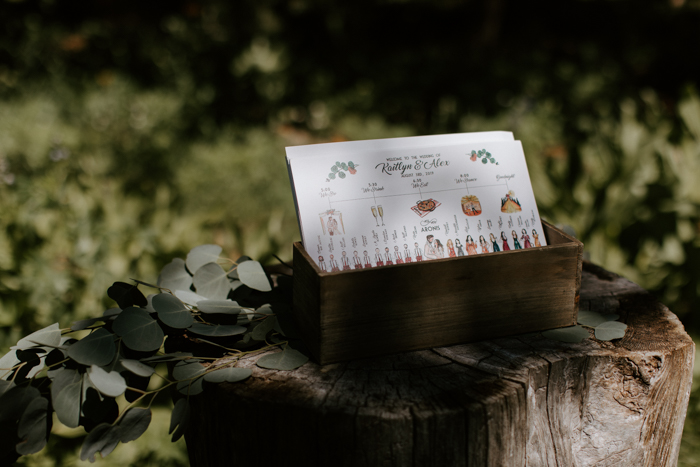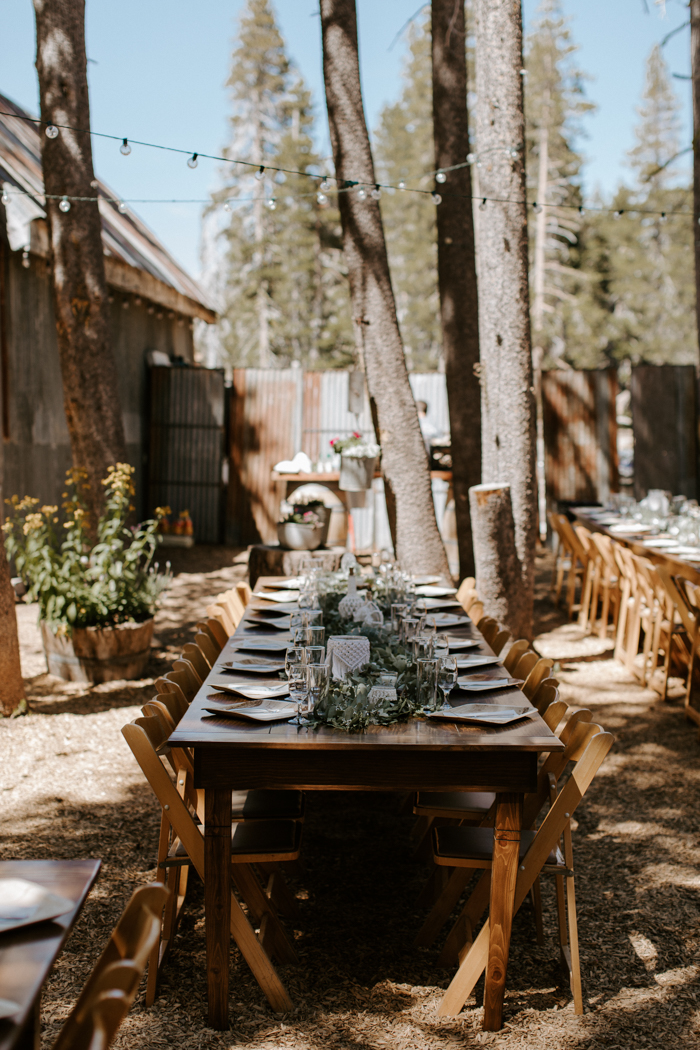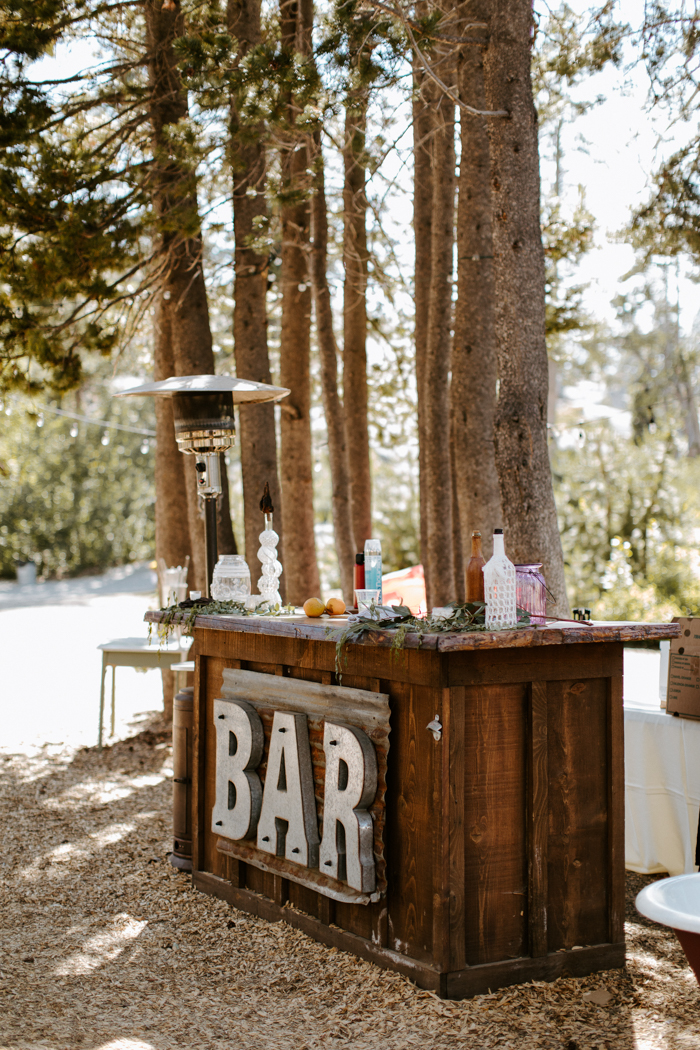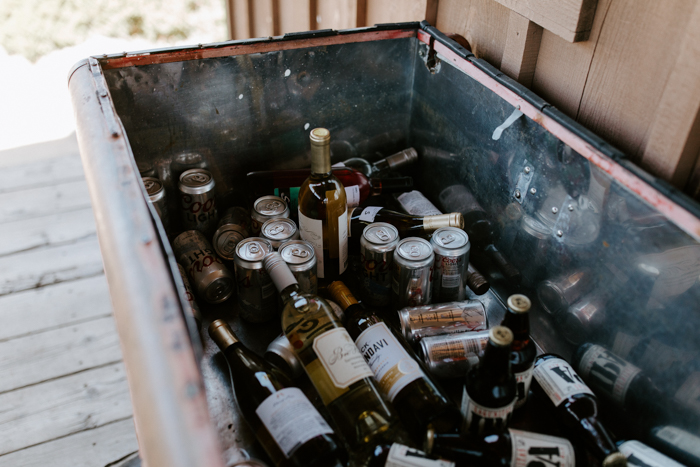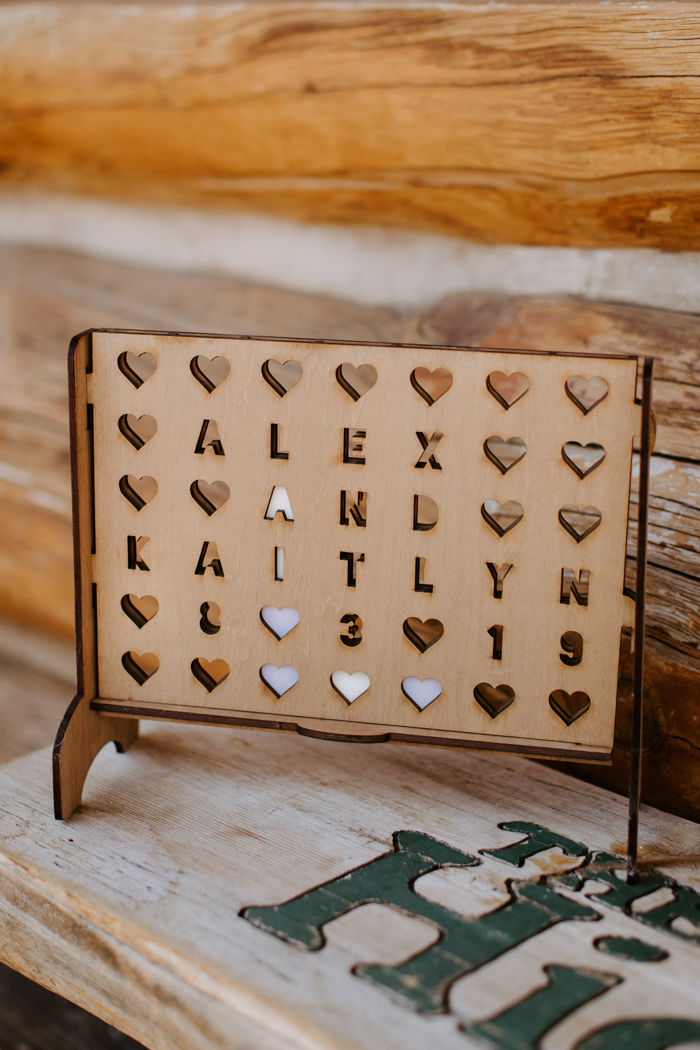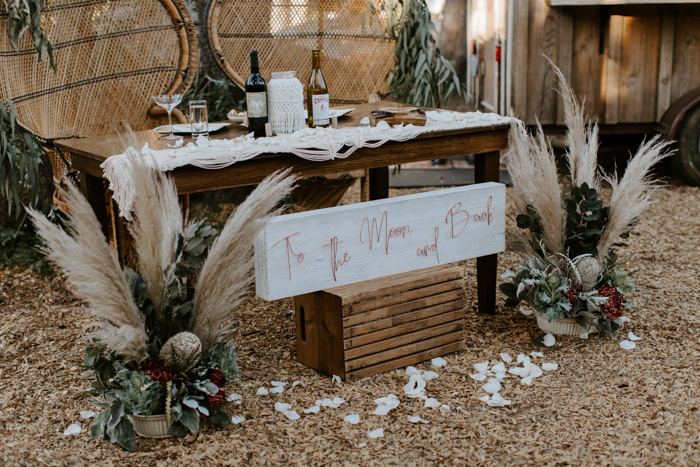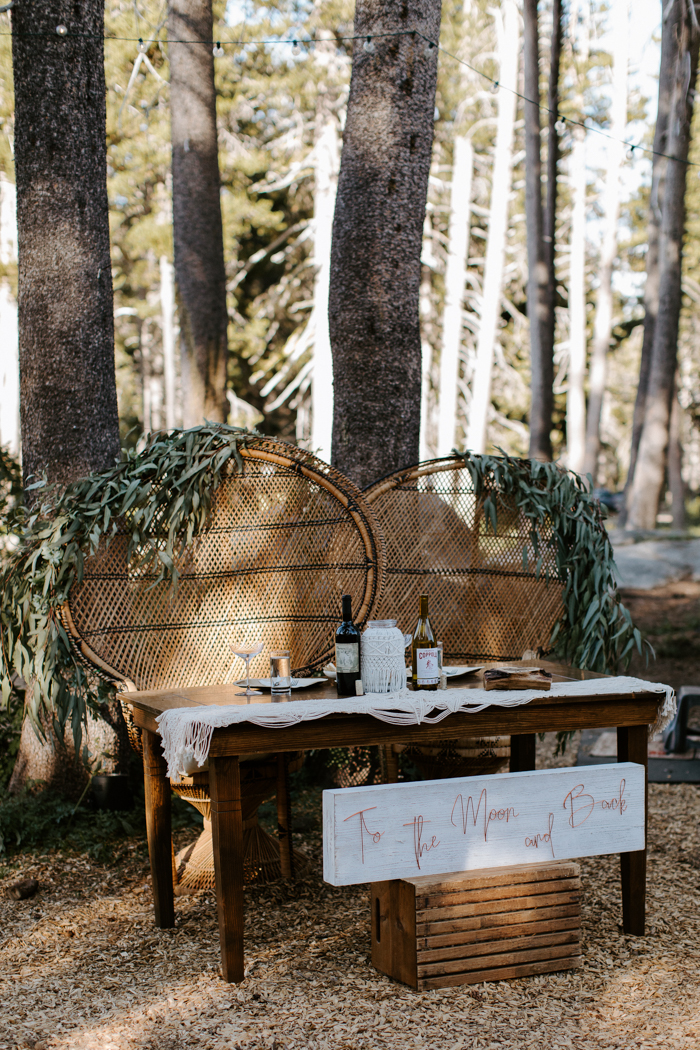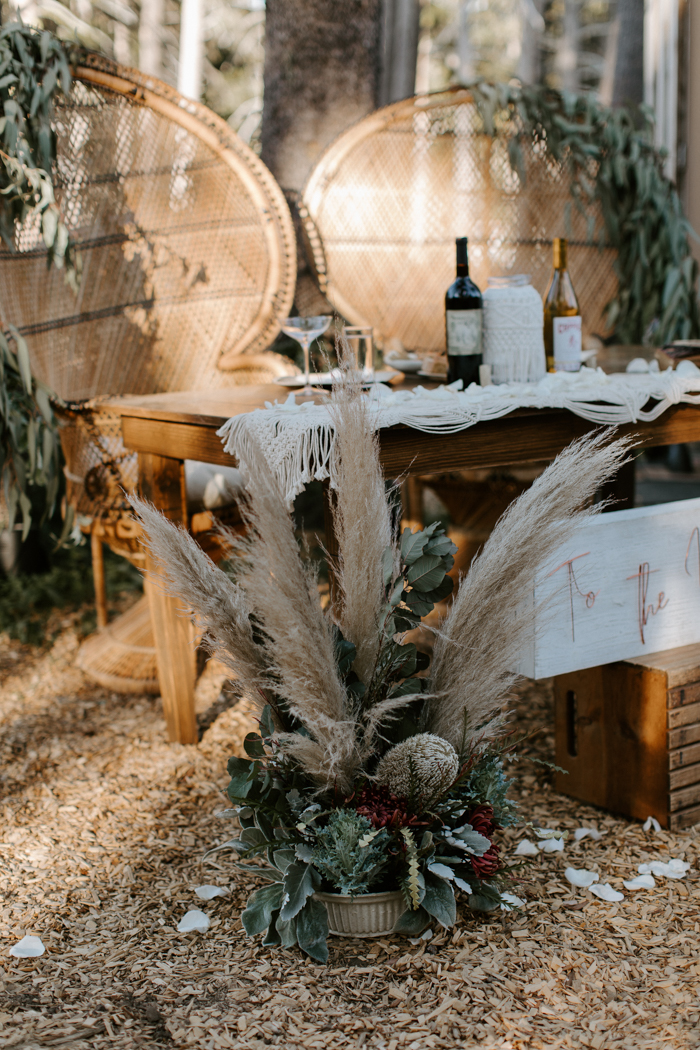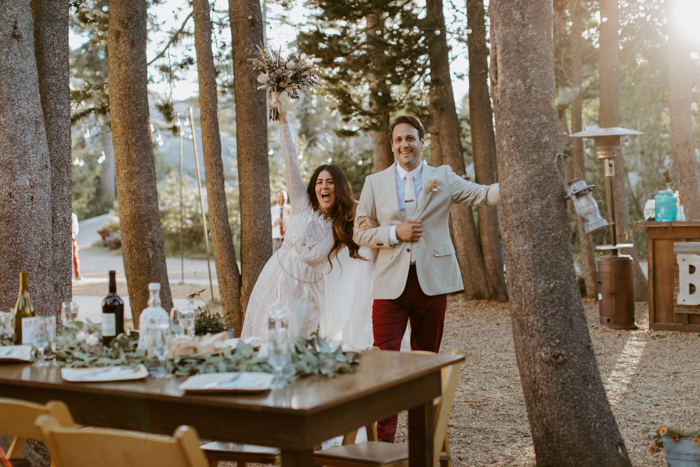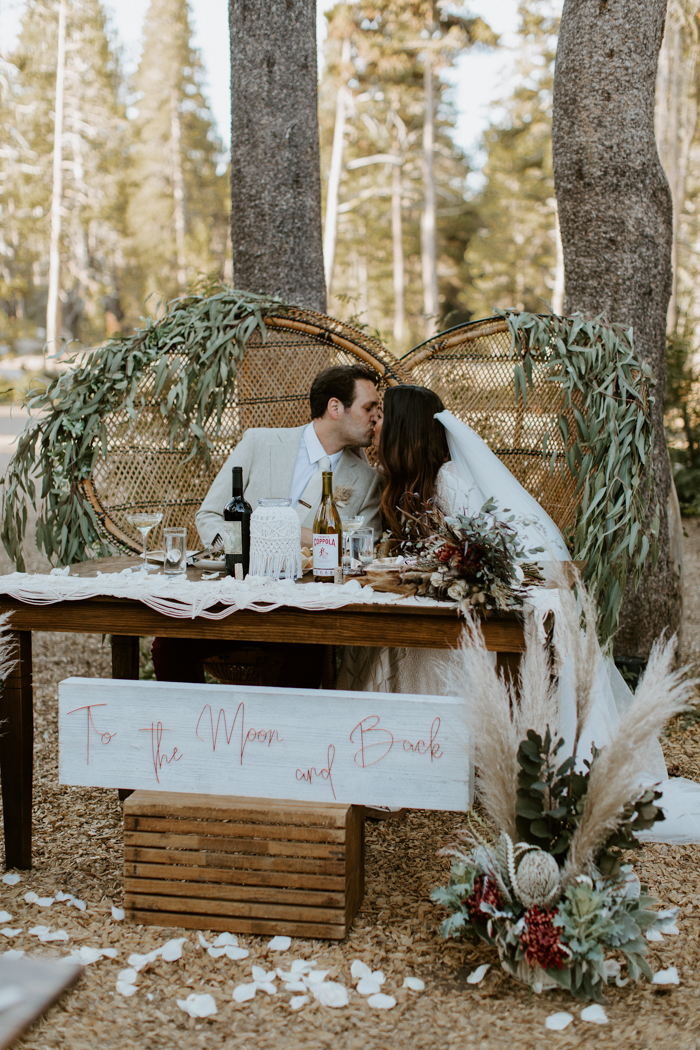 We knew early what we wanted out of our wedding day – quality time with each other and the ones we love, the ability to truly disconnect from the day-to-day and a unique, memorable location and experience to cherish for the rest of our lives. We found all of that in The Hideout and more… BUT it wasn't easy to get everyone on board with throwing a wedding in the middle of the woods with no service and no amenities for miles around! It's not every day you ask 150 of your closest friends and family to drive to the middle of nowhere, so setting expectations was huge and communication, even more so. We wanted to make sure that everyone felt not only comfortable, but taken care of and celebrated alongside us for the weekend. We wouldn't be who or where we are today without the love and support of our friends and family, so while we made sure that our wedding truly reflected who we are, we wanted it to equally celebrate those who show up for us on a day-to-day basis to make our lives rich with love and support.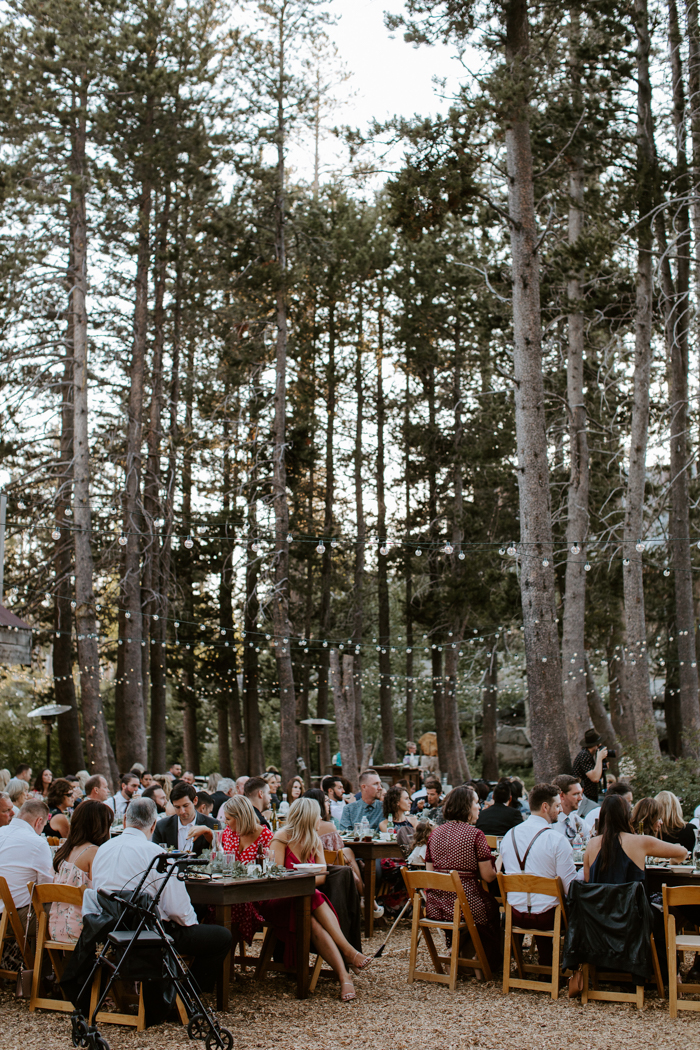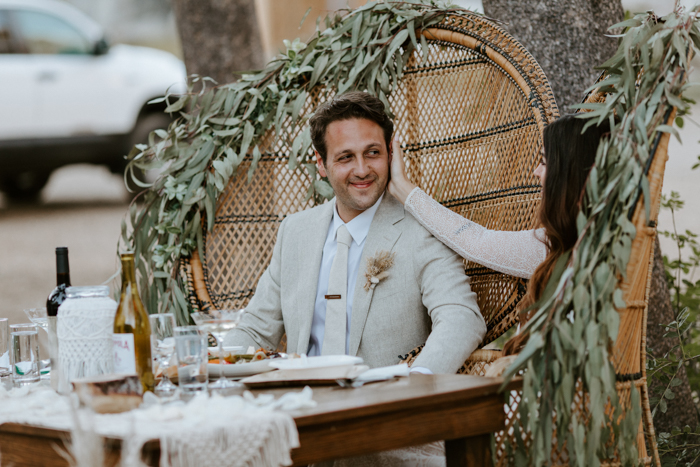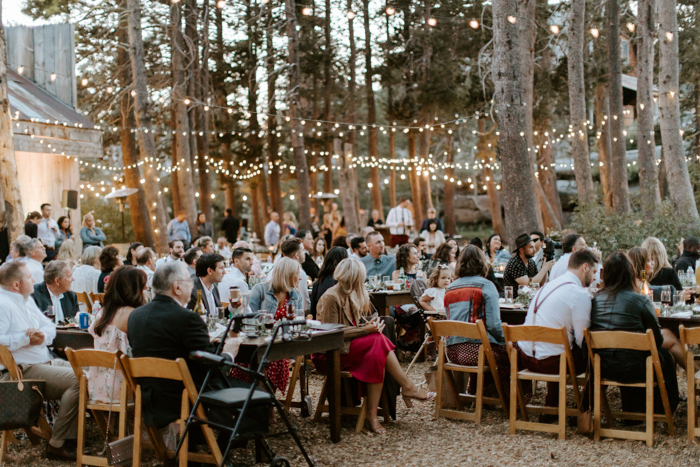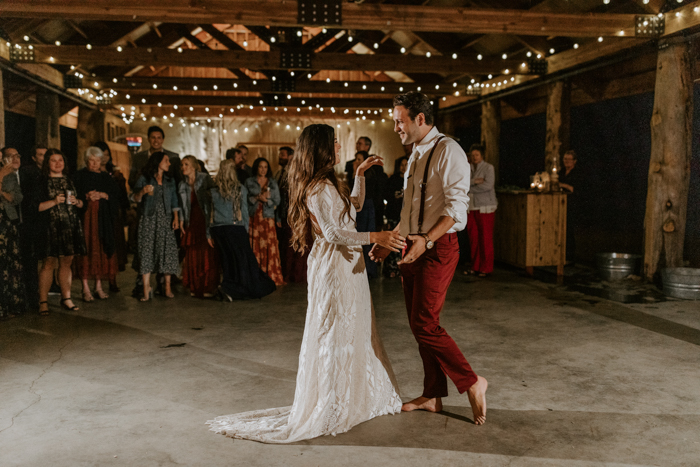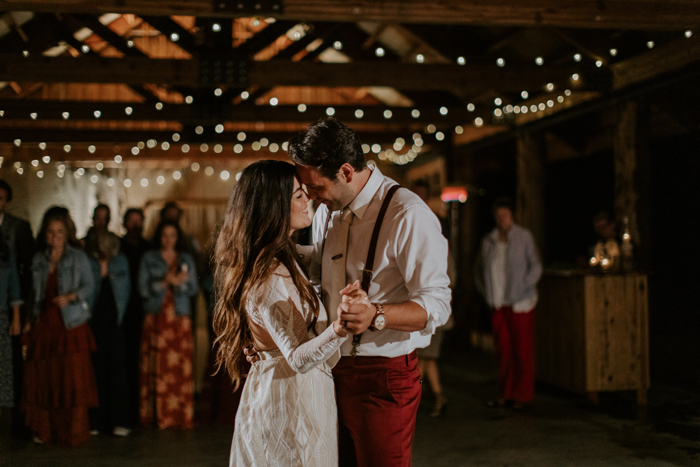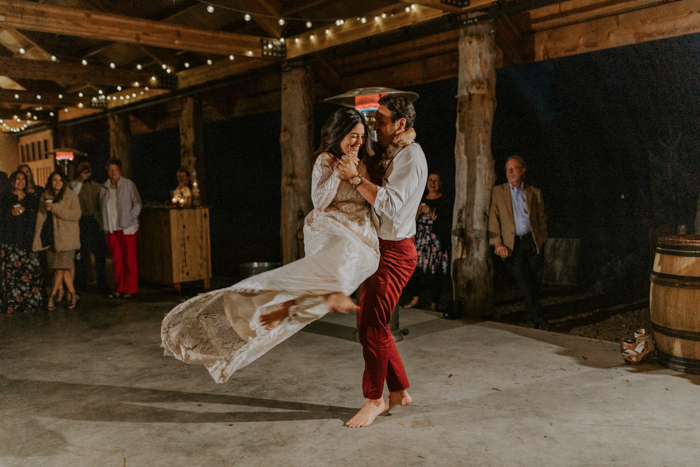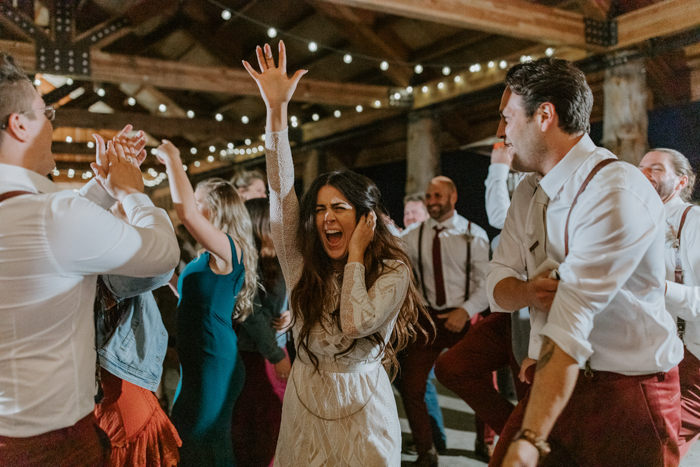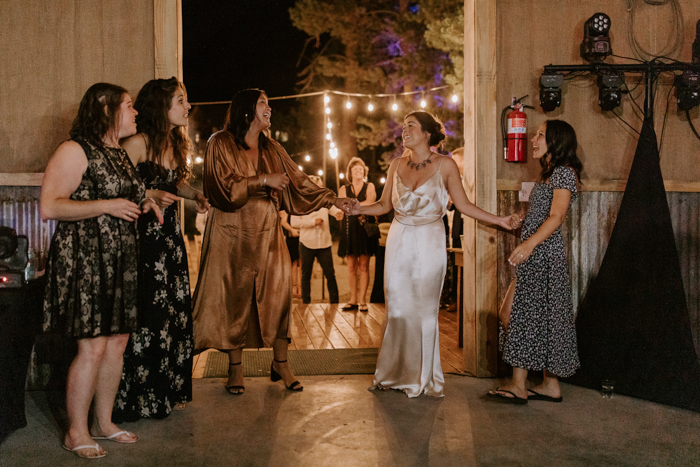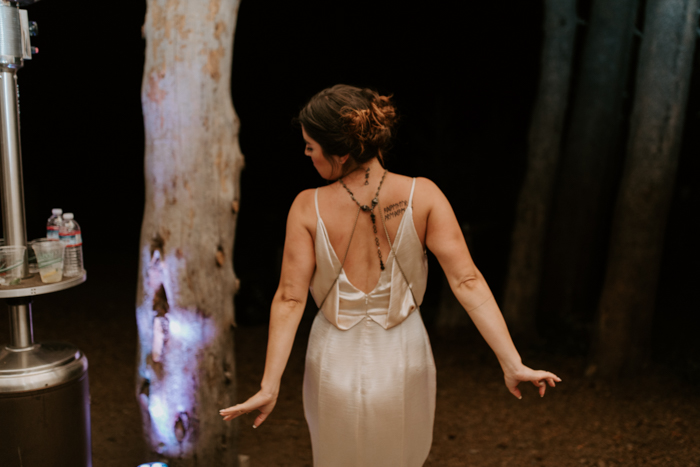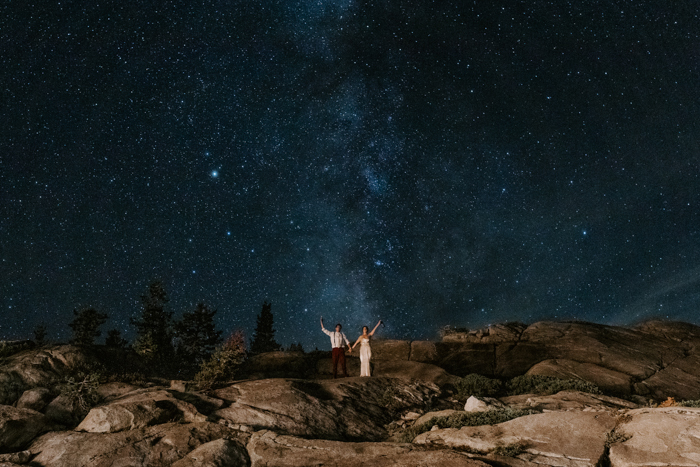 Our videographers were just an absolute dream. We love them alongside Carmen and we are so grateful for capturing the beauty of our day and our love for one another. We will never be able to repay them for such a special gift we will cherish for years to come!
Congratulations, Kaitlyn and Alex, and many thanks to talented Junebug member Carmen Lopez Photography for sharing their day at The Hideout with us! If you love Carmen's work, be sure to check out her page in our directory of the world's best wedding photographers.
RECOMMENDED READING: This Glamping Wedding Inspiration in Marfa, TX Will Have You Booking Your Tickets to the Desert