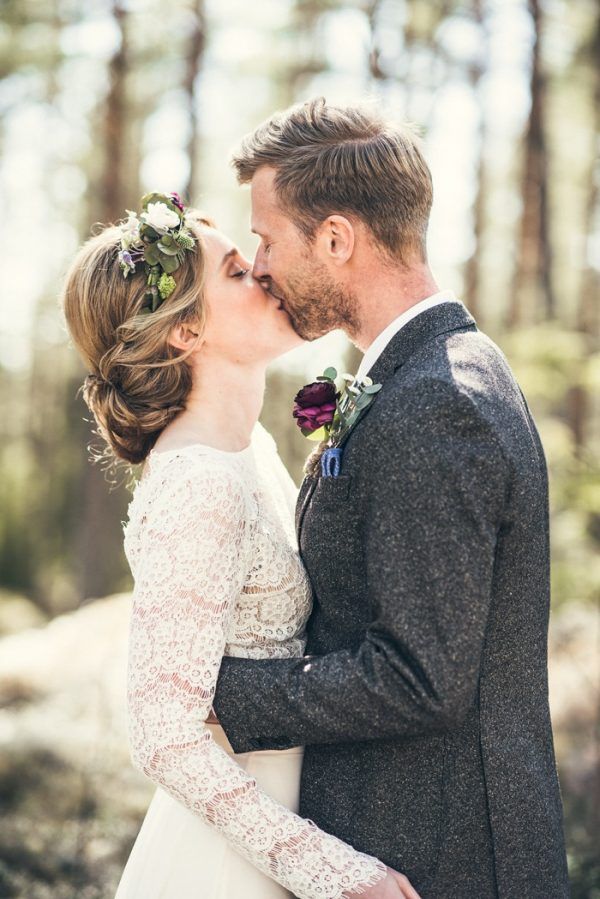 Isabelle and Gustav's Swedish barn wedding was the epitome of charming. After some research to find a town that was significant to both families and a serendipitous conversation with a stranger at a bar, the couple found the perfect venue to fulfill their dream of a rustic barn wedding. With a ton of help from their family and friends and some beautifully designed florals from Binderiet, the couple created a dreamy reception that focused on simple DIY decor, whimsical lighting, homemade treats, and fun party vibes. When the party was over, the guests even surprised the bride and groom with a fireworks display to send them off in style. Photographer Karin Lundin did an incredible job capturing every beautiful, heartfelt, and charming moment of this wedding!
The Couple:
Isabelle and Gustav
The Wedding:
Ransäters Hembygdsgård, Ransäter, Sweden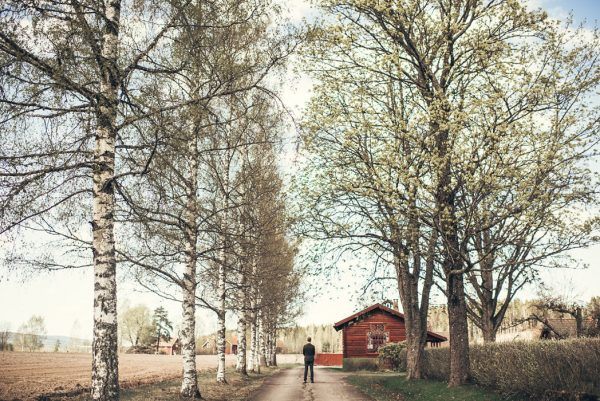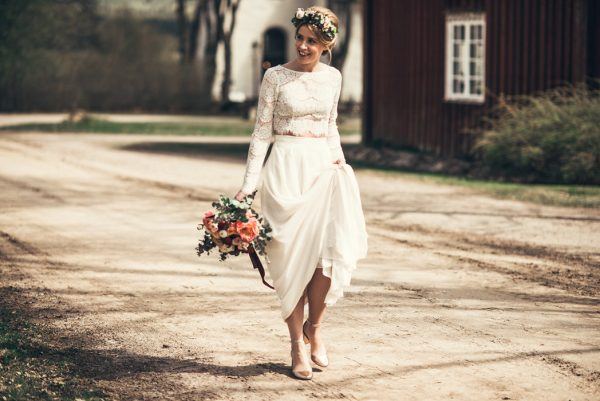 Gustav is interested in ancestry and found that our families lived in the same tiny village 200 years ago. We thought it would be fun to get married there, and so we focused our search to that area. After looking at what feels like a million places and booking and cancelling a few venues, we finally found our venue. Not through our online searches, but through an unknown woman we spoke to in a bar on a late Saturday night out. She must have pitched it well, because the day after we booked it without having seen it!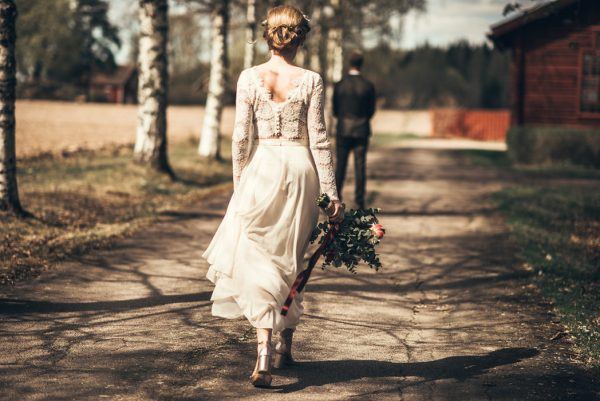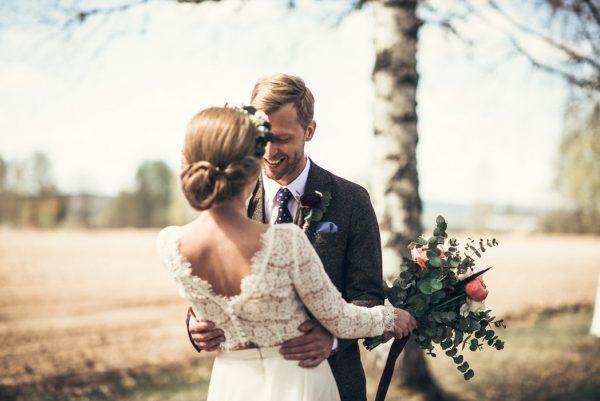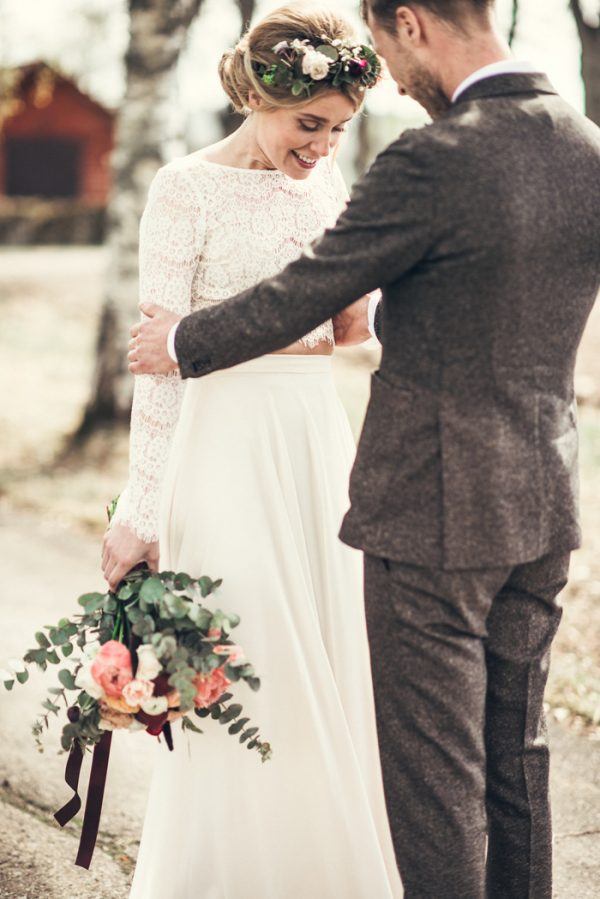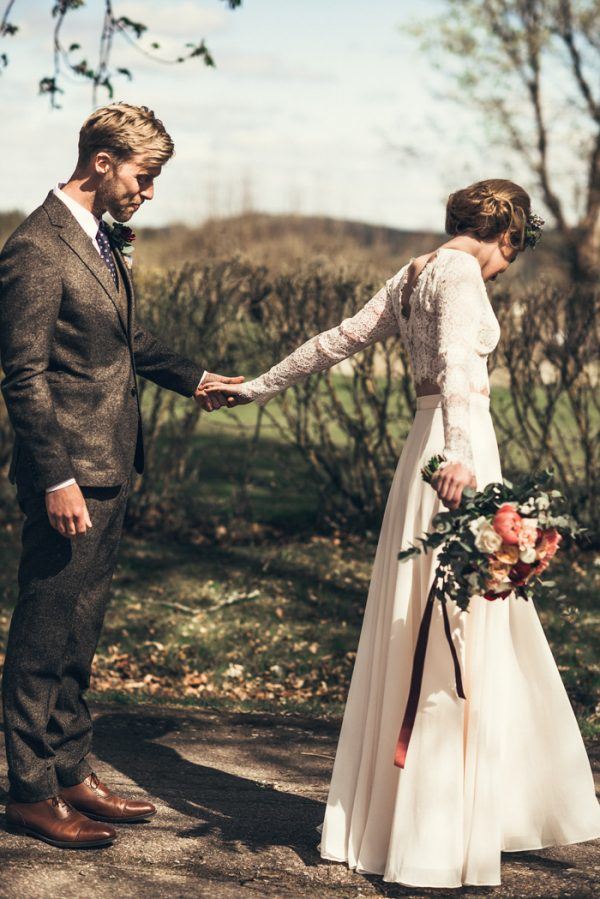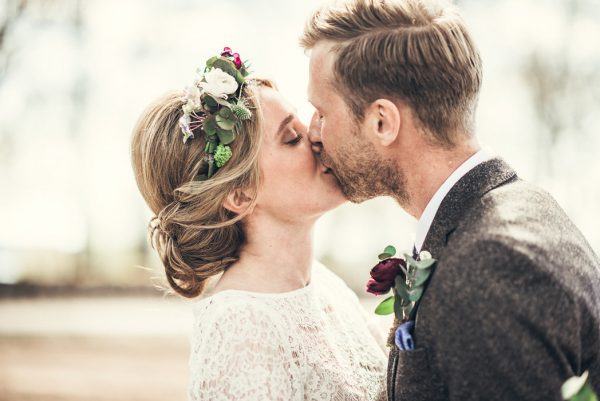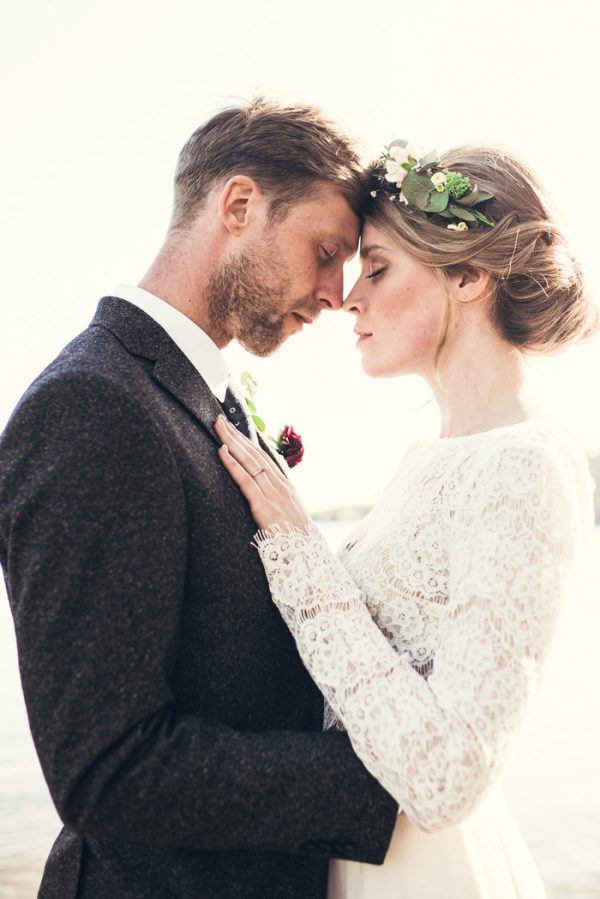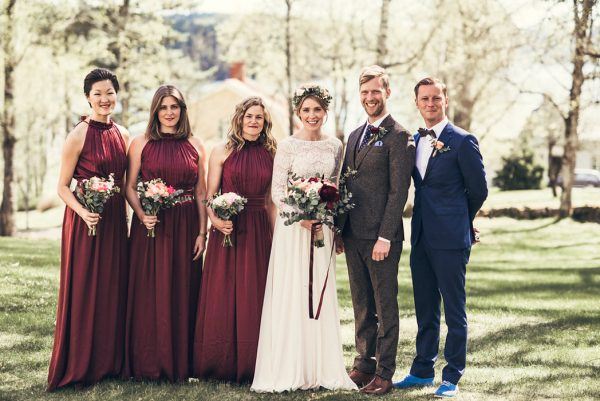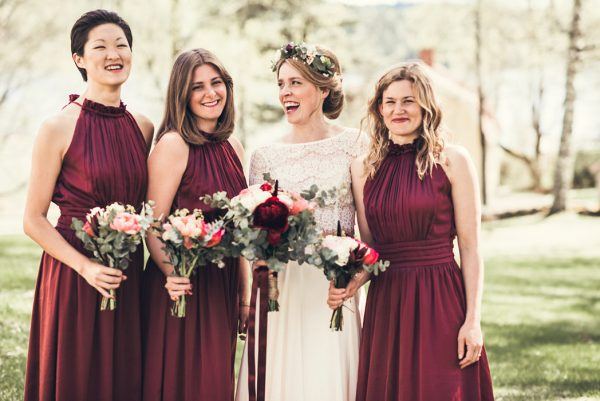 SHOP THIS LOOK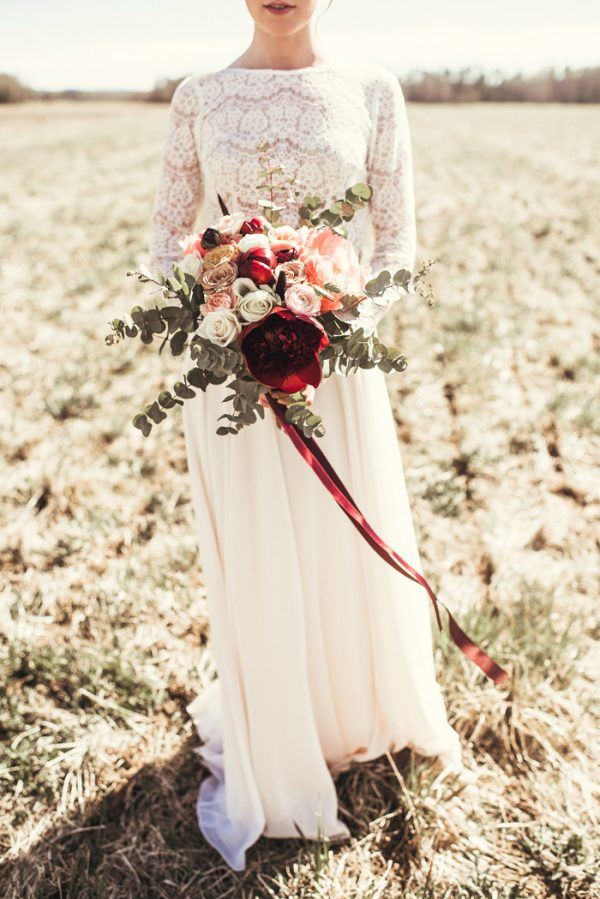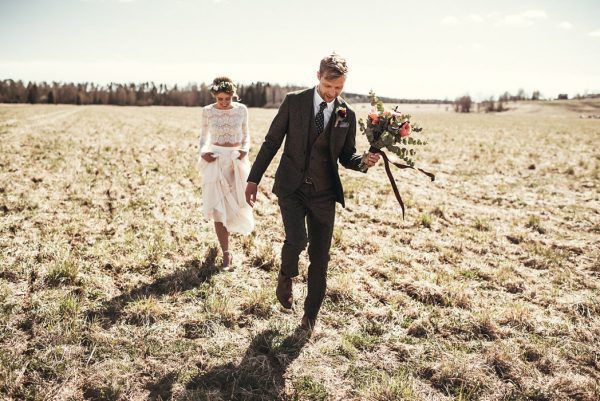 The first look, both of each other and of our friends and family in the church, is something that we will carry with us for a long time. When the church bells rang and the doors opened, we both struggled to keep it together, and I had to focus on the feeling of Gustav's hand in mine not to break down completely. To walk up the aisle side by side, in front of our friends and families, knowing that we were about to give each other such an important promise, was the strangest yet the most beautiful thing any of us had ever experienced.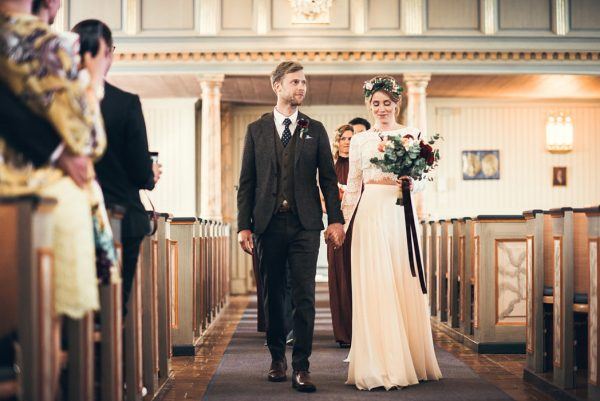 Our processional song was "Kärleksvisa från Jämtland," which is a folk song from the Northern region where I'm from. During the ceremony we had a band play "A Break In The Clouds" by the Jayhawks and a song by the Swedish singer Håkan Hellström. One of friends had also composed a piece for violin for us, which she played in the church. It was breathtakingly beautiful.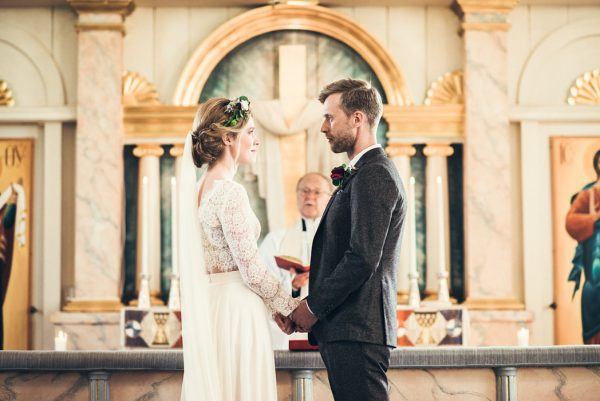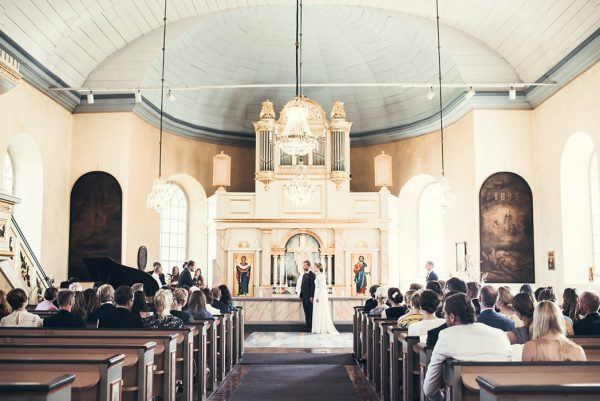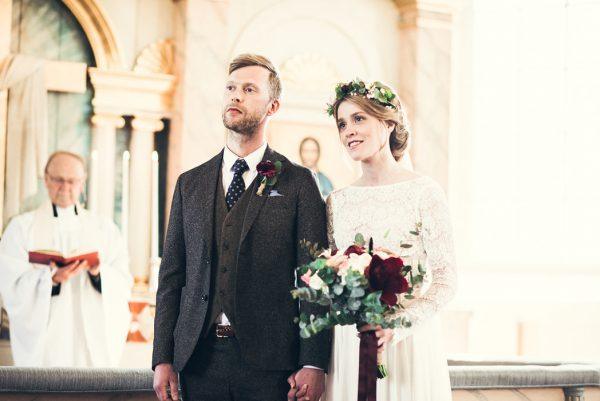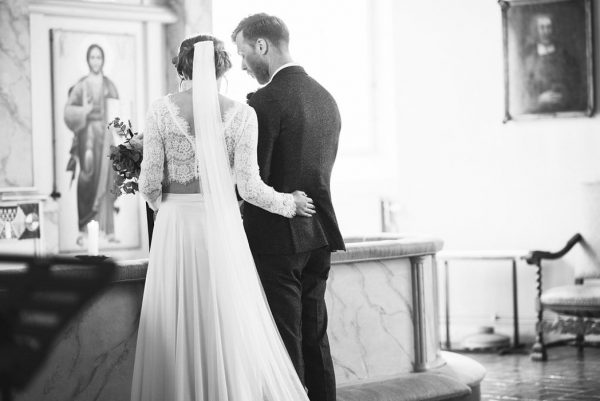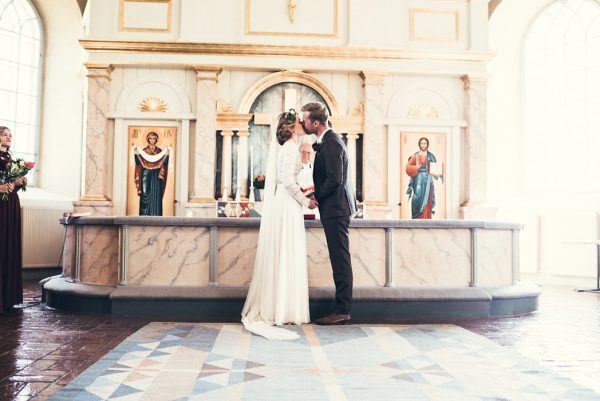 For our recessional song, we went with "Here Comes the Sun" by the Beatles. We both love The Beatles, we both think that this is one of their best songs, and we got married in spring. It was an easy choice!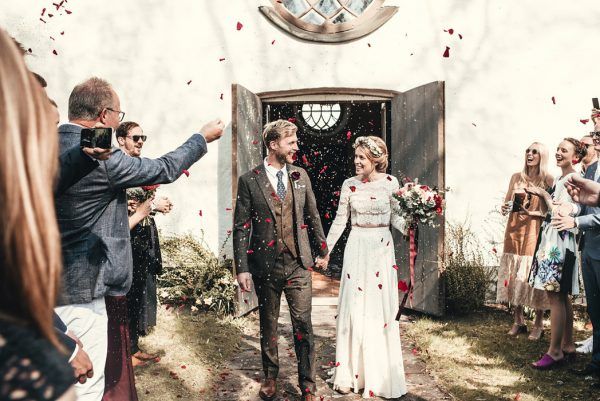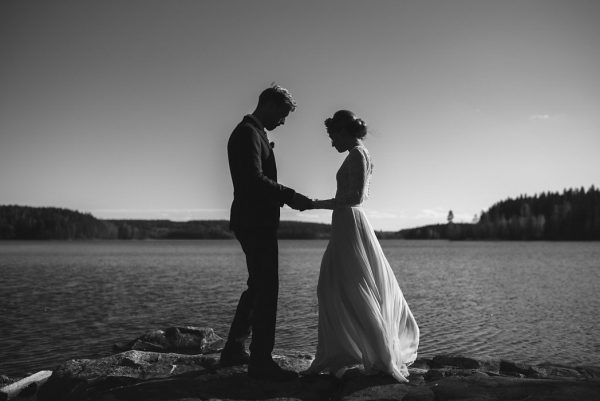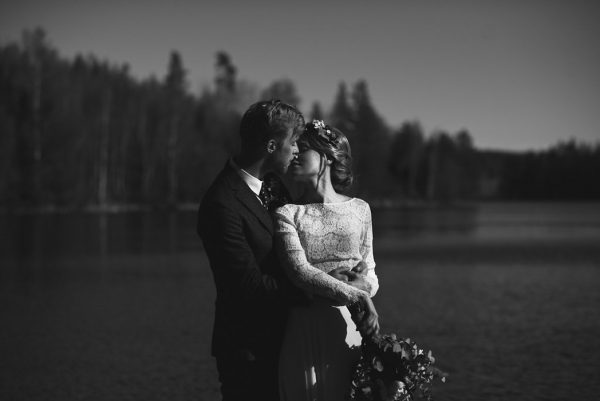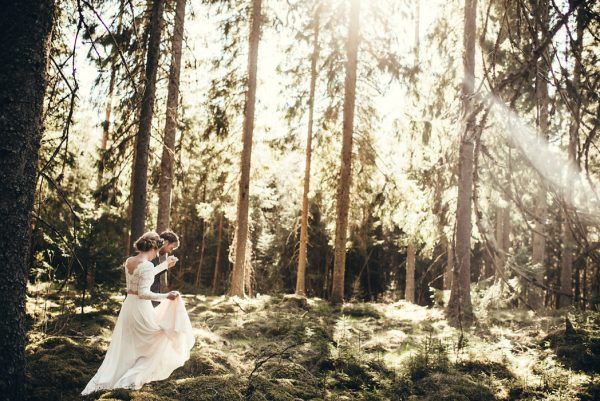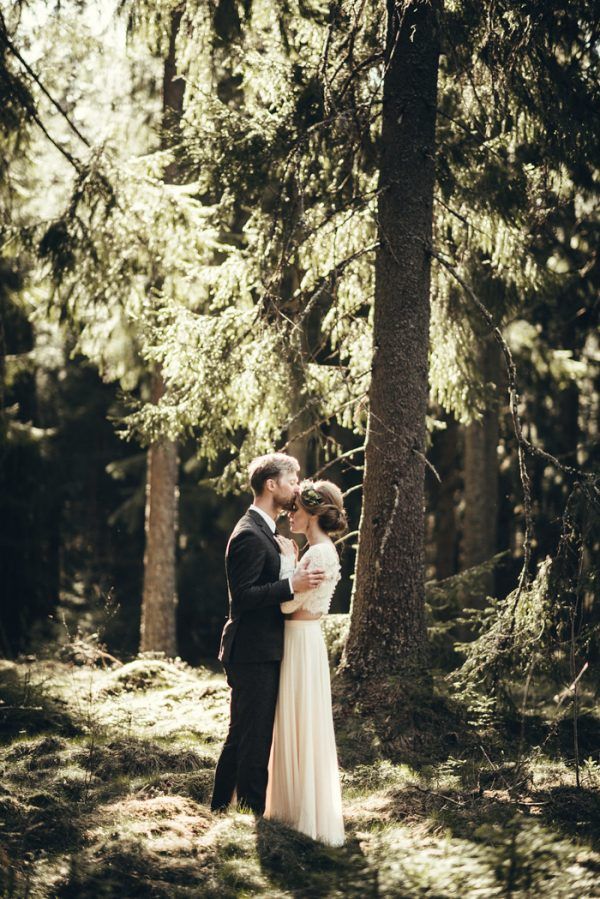 I second-guessed almost every practicality surrounding the wedding. The one thing I never thought twice about was our choice of photographer. Karin Lundin is an outstanding photographer, but more importantly, a great person. She made us feel comfortable in front of the camera, and we had so much fun during the photo sessions. Seriously, I have this massive grin all over my face in so many of the pictures – that's how much fun we had! The cost of hiring a professional photographer may put some people off, but I would definitely recommend to prioritize that over many other things. The pictures you get will help you remember the details of your wedding day. I know we will treasure our pictures forever.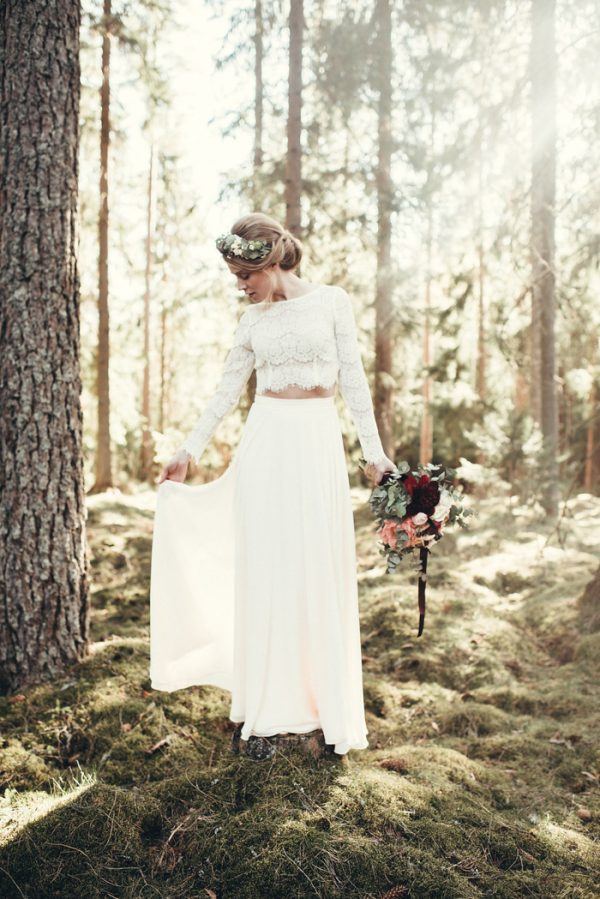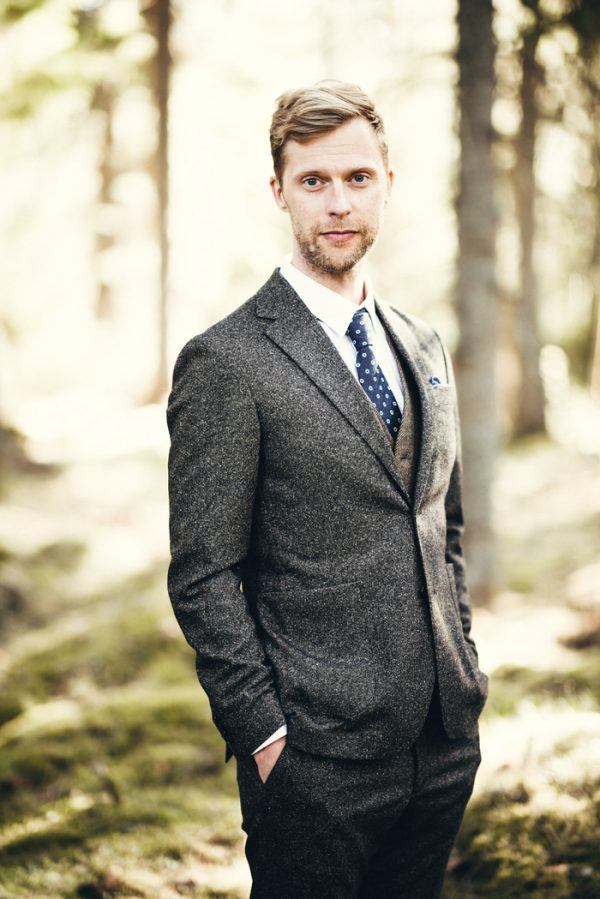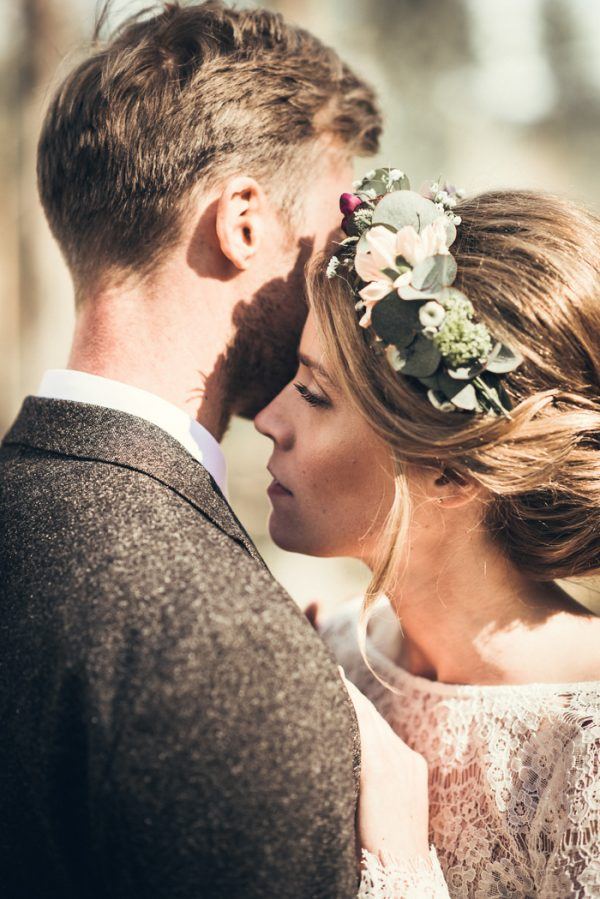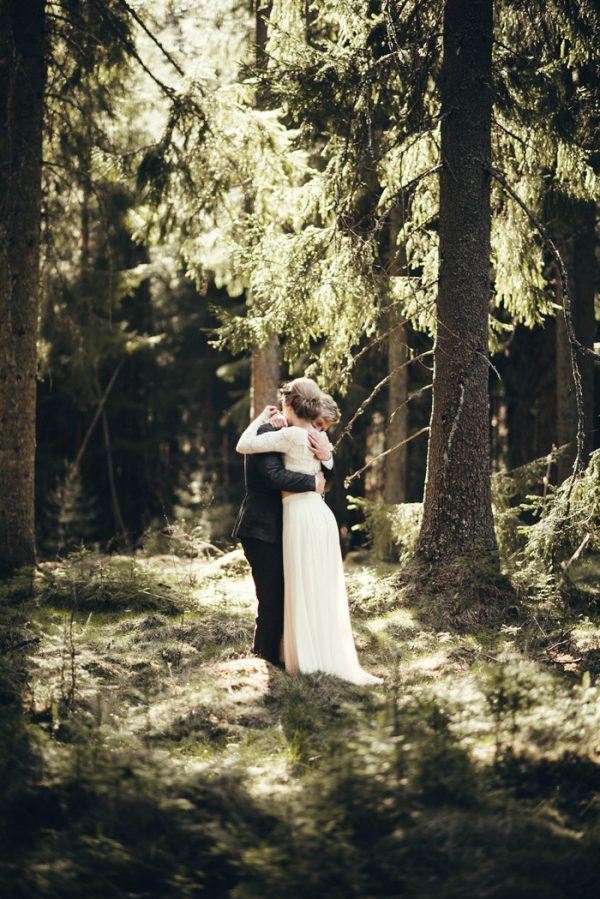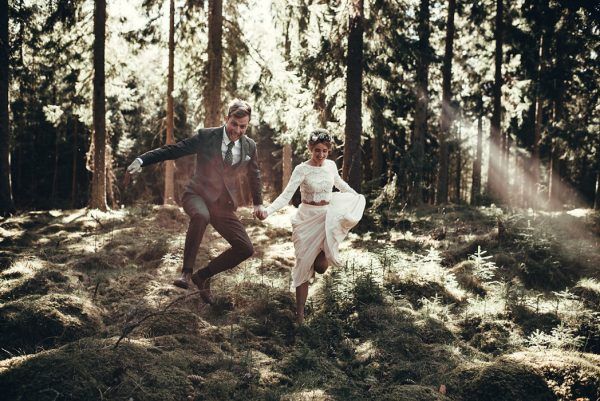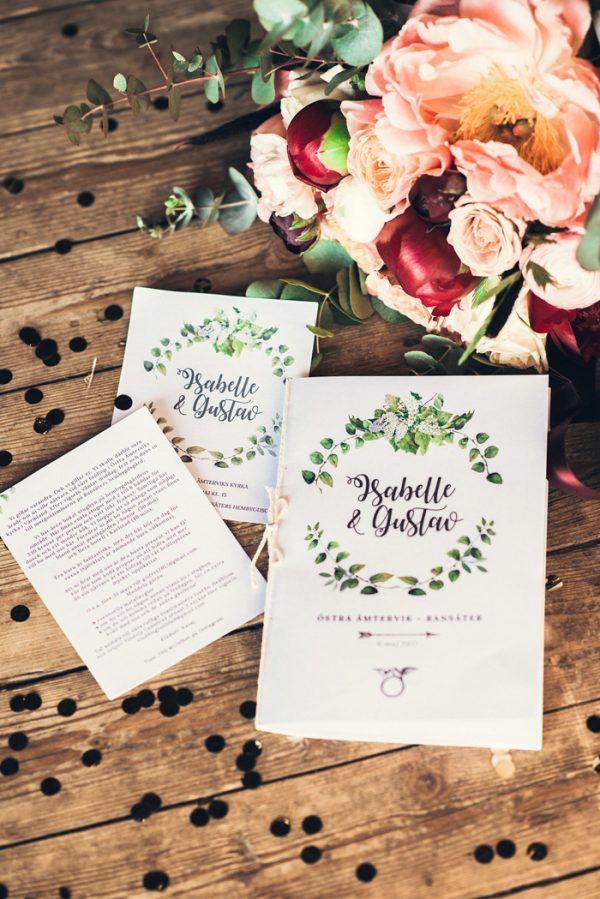 We DIY-ed quite a lot for the wedding — probably more than I had imagined we would. I don't DIY much otherwise, but I got really inspired by wedding blogs and Pinterest, which I consumed (lots of) in the planning of our wedding. The barn where we had the reception is more or less just timbered walls and wooden floors, so we could definitely play around with the decorations to make it look the way we wanted. We kept it simple with bulb strands and lanterns in the ceiling and homemade drapes at the entrance and stage. I also spent hours online and in vintage shops looking for old frames, bottles, and candle holders.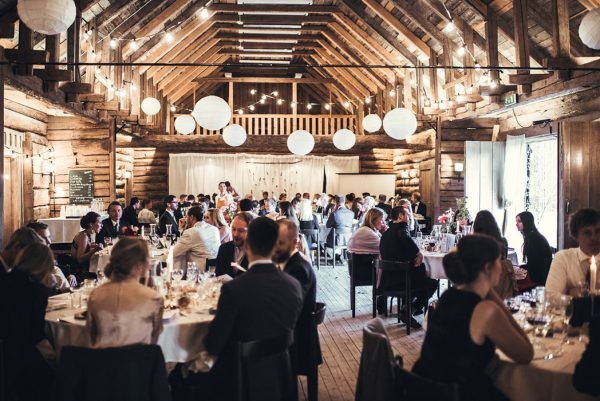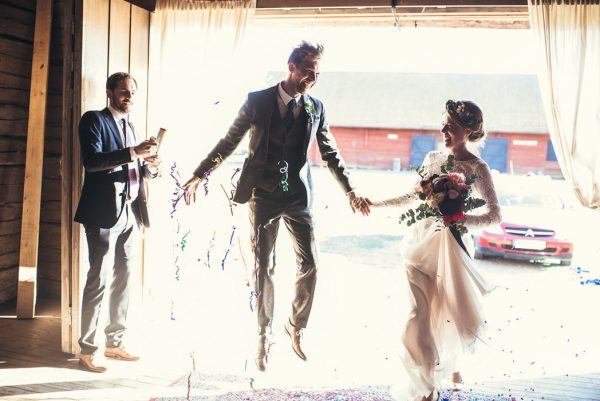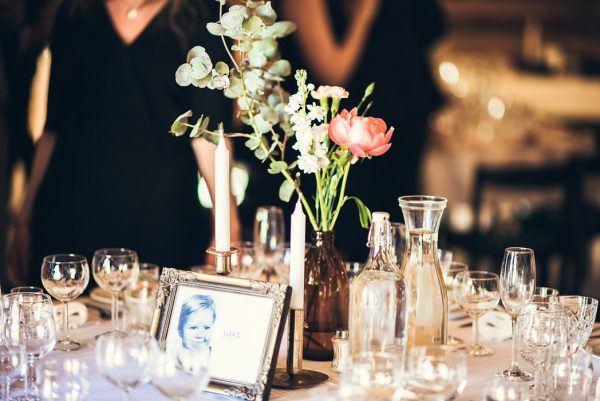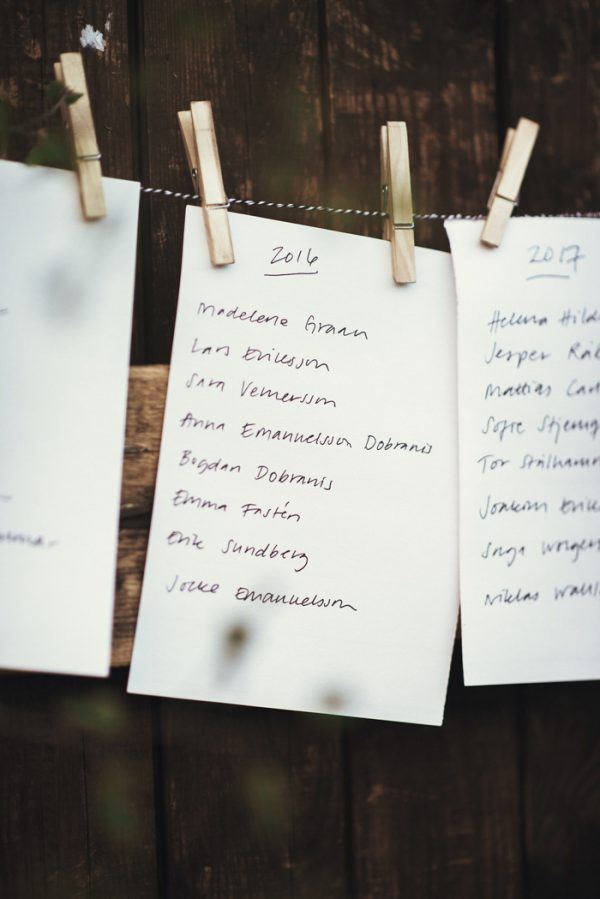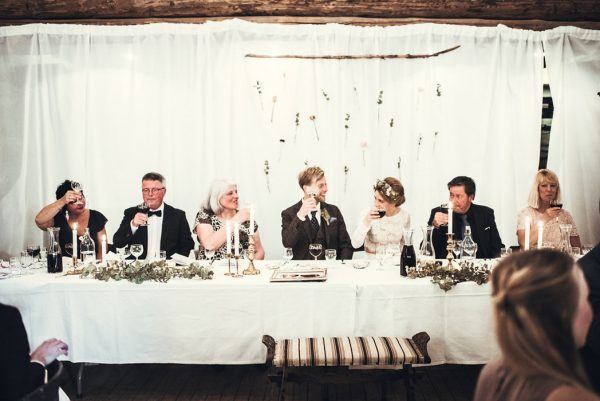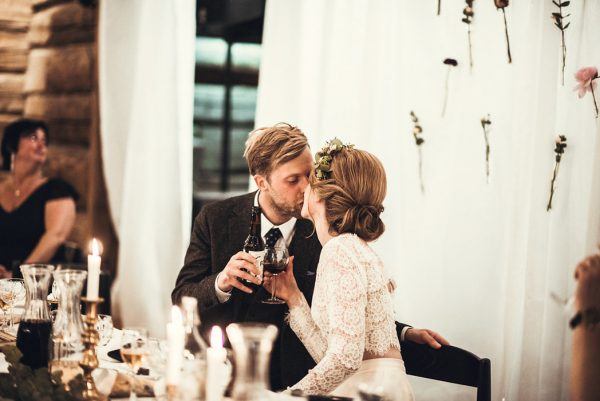 My mother, sister, and sister-in-law made the wedding cakes, and my brother made the cake stands from logs from his farm. Our friends and families were amazing; they did everything from setting the tables to getting all of the sound and light in order. This added to the feeling that it wasn't just mine and Gustav's party, but something that every single guest played a part in.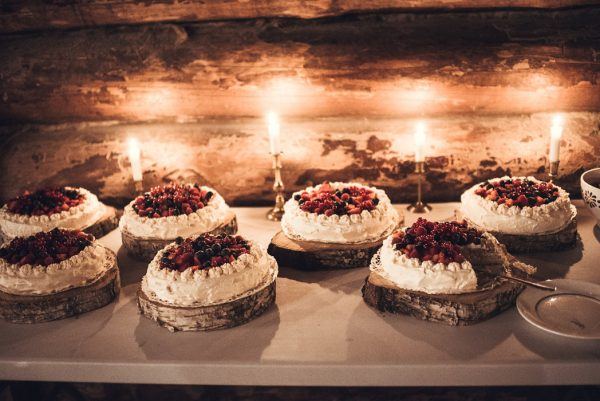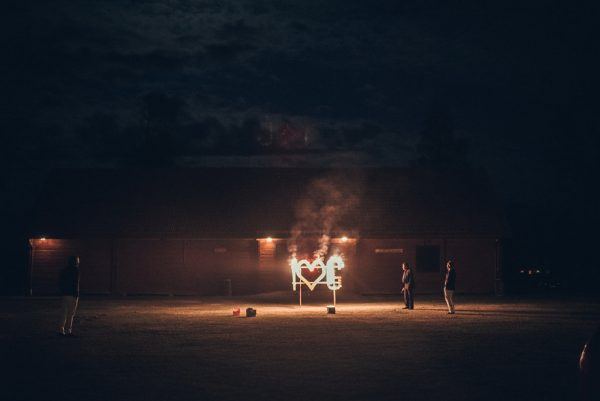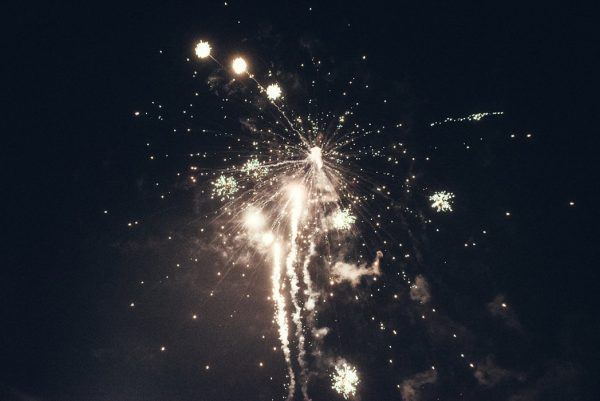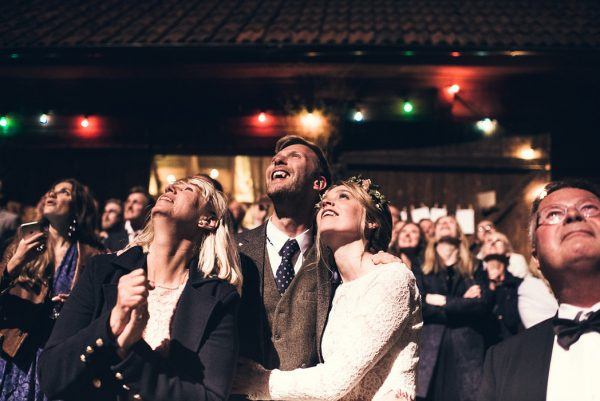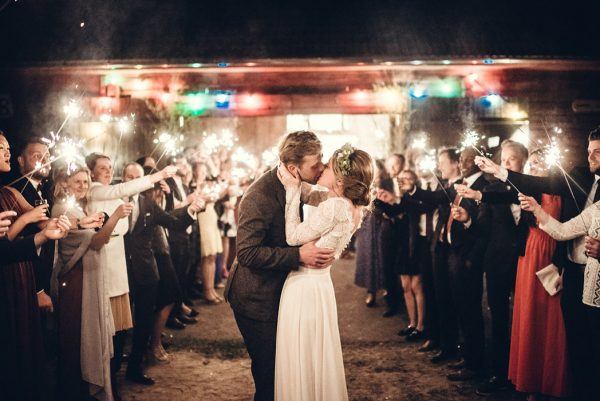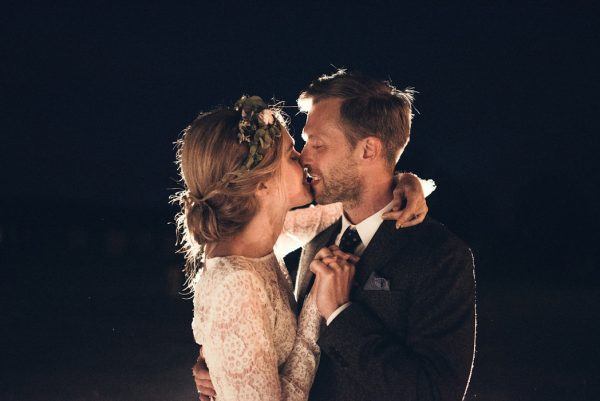 Our first dance song was "Something" by The Beatles. You can never have too much of The Beatles! We listened to "Something" once when we had just started dating and it's been important to us ever since. I get the impression that many couples choose traditional love songs for their wedding because they think that you should have a song where the lyrics are explicitly about love rather than that particular song has meaning for the them as a couple. I firmly believe in choosing songs that means something to you, regardless of whether other people think those songs are suitable wedding songs. It's your wedding; you should have whatever music you want!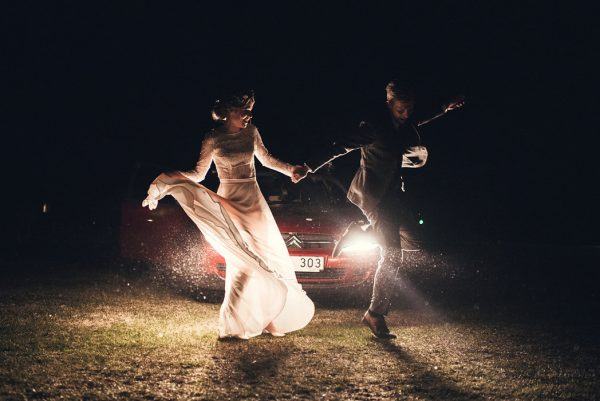 Congratulations to Isabelle and Gustav, and a big thanks to Junebug member Karin Lundin for sharing these incredible wedding photos! If you're planning a barn wedding of your own, you won't want to miss all the beautiful inspiration in this colorful Ontario wedding at The Slit Barn!