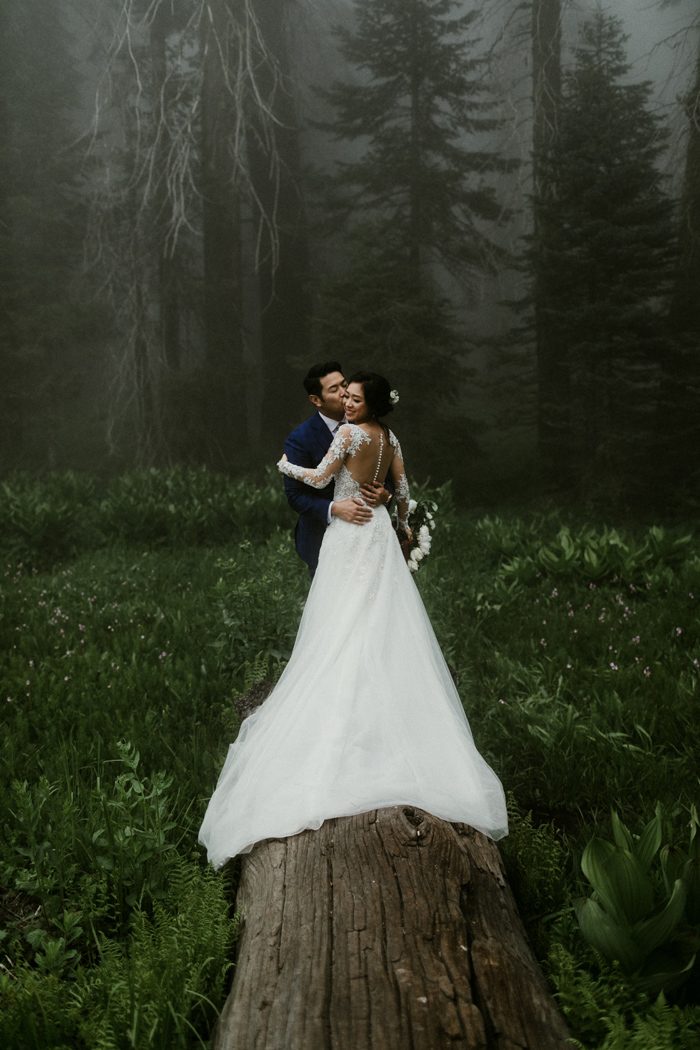 Maggie and Pablo's Sequoia National Park wedding is making us want to fly to California and get lost in this spectacular piece of nature! The iconic national park was sentimental for a few reasons, most notably that it was the spot of the couple's first camping trip together. After a traditional Chinese tea ceremony and a quick change into formal wedding attire, the couple and their guests went deep into the forest for a ceremony that required nothing more than the natural backdrop of Crescent Meadows. With the help of Details Darling and the bride's DIY-savvy sister, they treated their guests to an open-air reception at Ol' Buckaroo that was filled with simple, minimalist decor and the sweetest photobooth teepee. Maggie and Pablo certainly showed off their love of nature and made their wedding feel unique and romantic, and photographer Katch Silva could not have captured every enchanting moment more perfectly!
The Couple:
Maggie and Pablo
The Wedding:
Crescent Meadows and Ol' Buckaroo, Sequoia Park National Park, California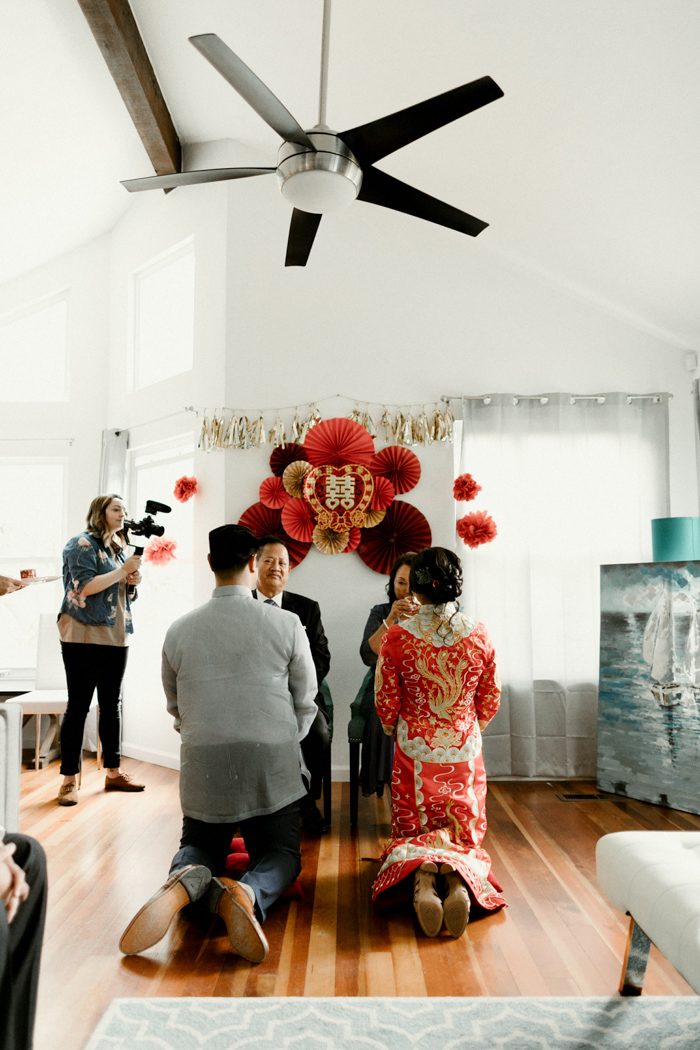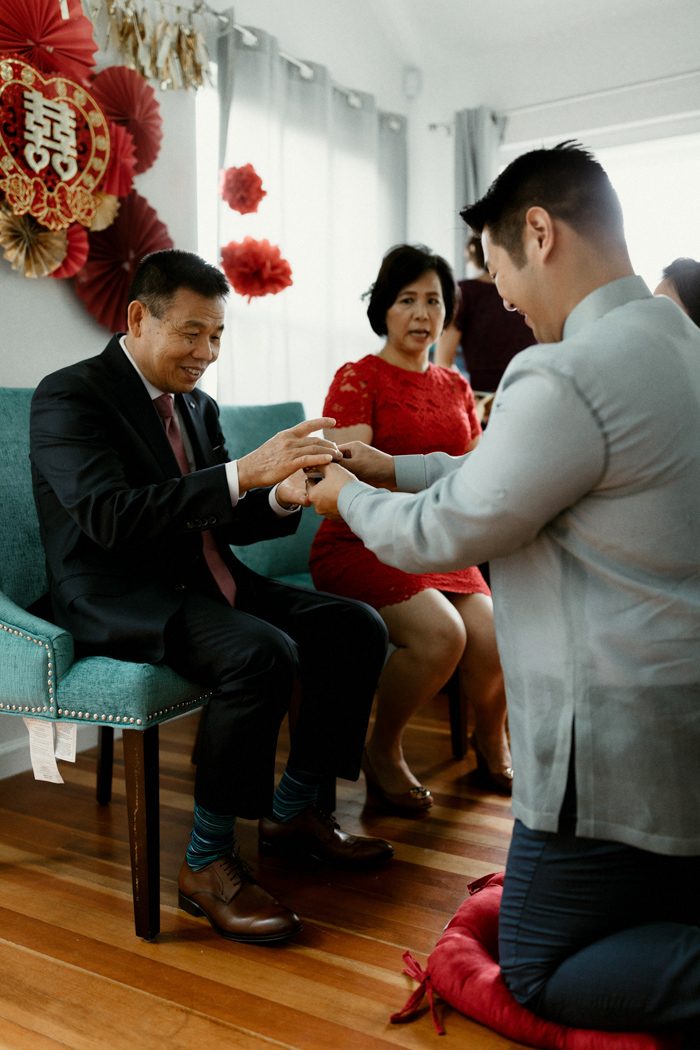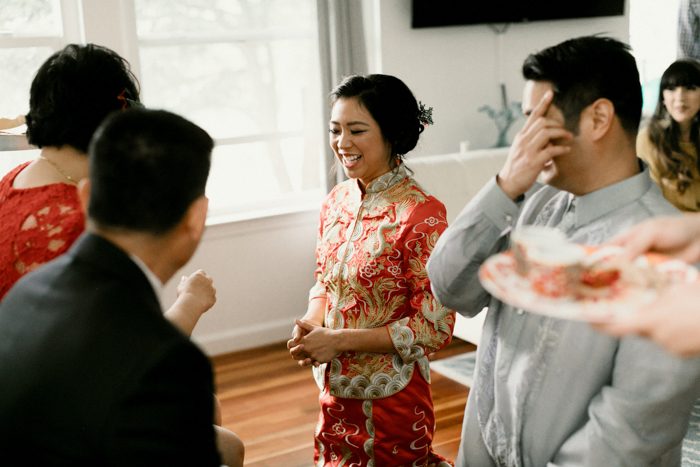 Since our wedding was only forty guests, we were able to soak in every single memory of our wedding. We were also able to connect with each and every one guest. The most memorable part of the day for both of us was the first look. We both had been stressing out about the weather and if our family and friends were comfortable with the distance and time between our Chinese ceremony to the actual ceremony site. Our photographer Katch Silva chose a very private and beautiful area for our first look. Due to transportation, Pablo and I were in the same car, blindfolded so we would not see each other. We heard each other's voices and felt each other's presence.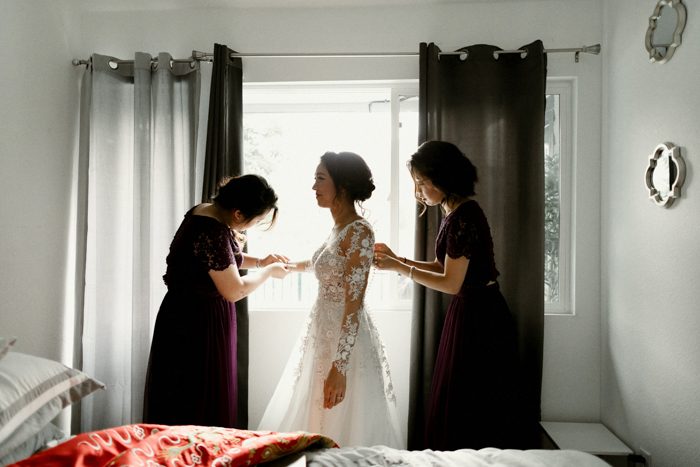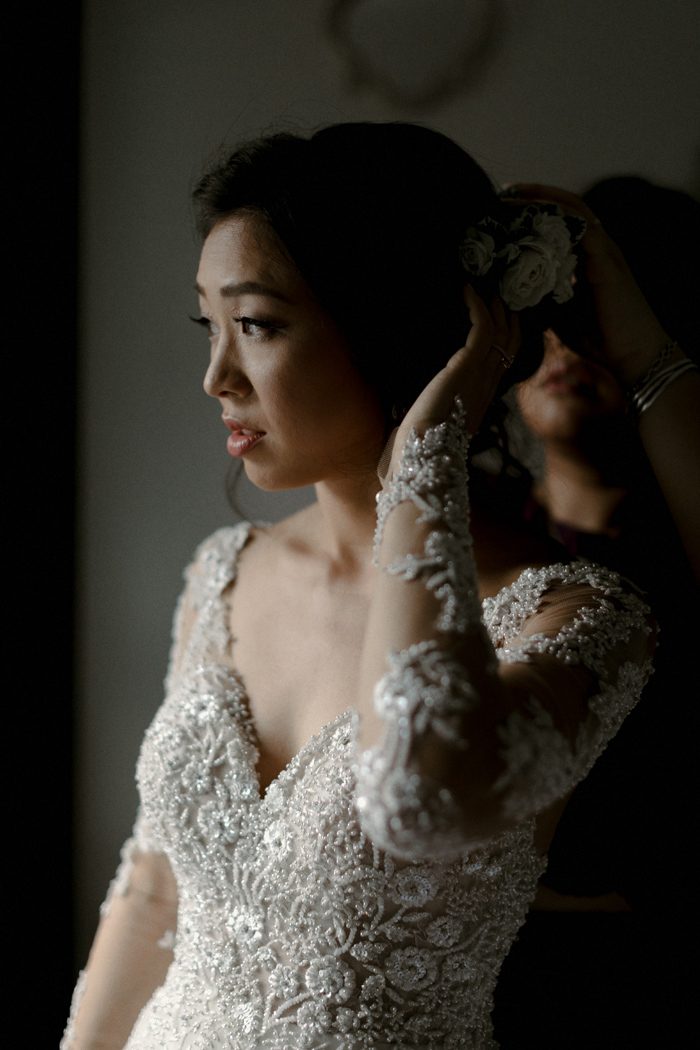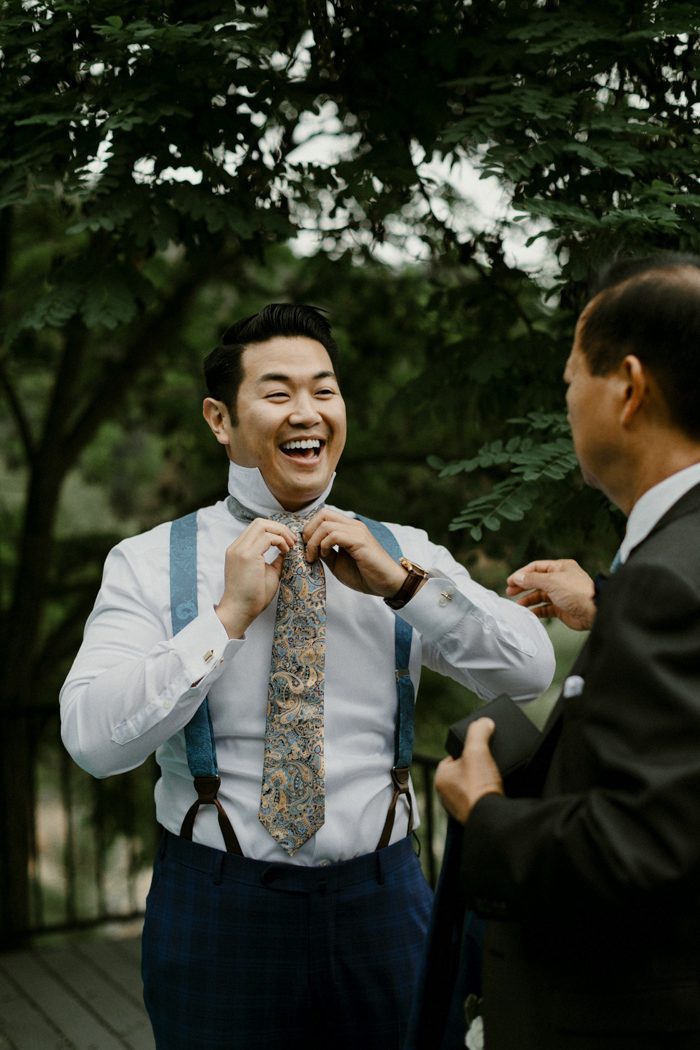 Once our photographers positioned us in front of each other, we locked eyes and both of us let out a big sigh of relief. Tears were running down Pablo's face and I gave out a loud laugh. (In my nature, laughing is a sign of my nervousness.) We both were so relieved that we were finally alone together! All the stress immediately went away. We embraced each and remembered why we are there and how important this day was for us. Even though the weather was predicted to be sunny, we had clouds and thick fog, which actually made our wedding feel enchanting!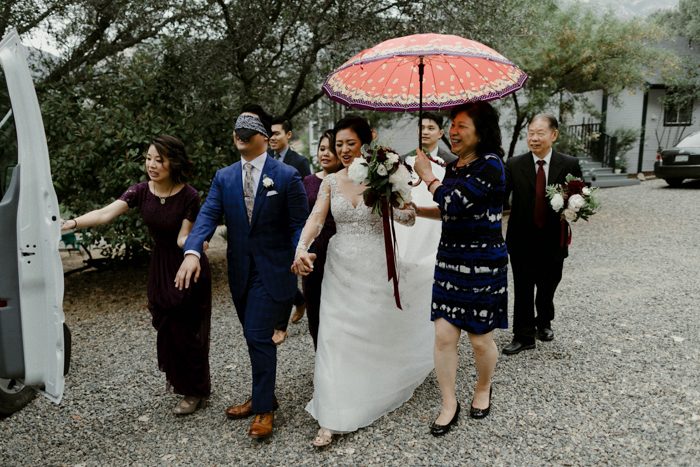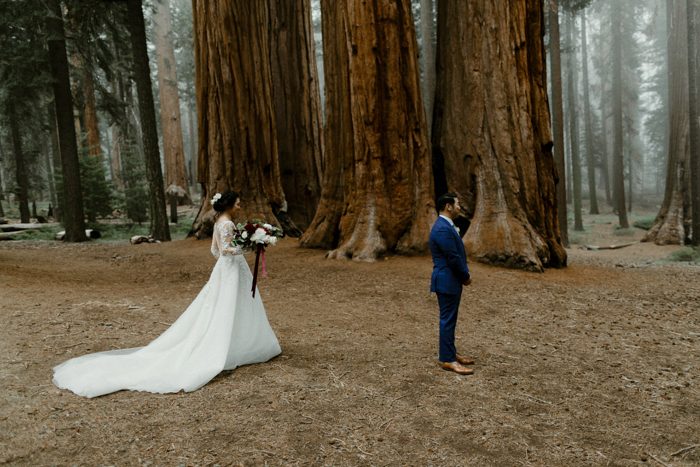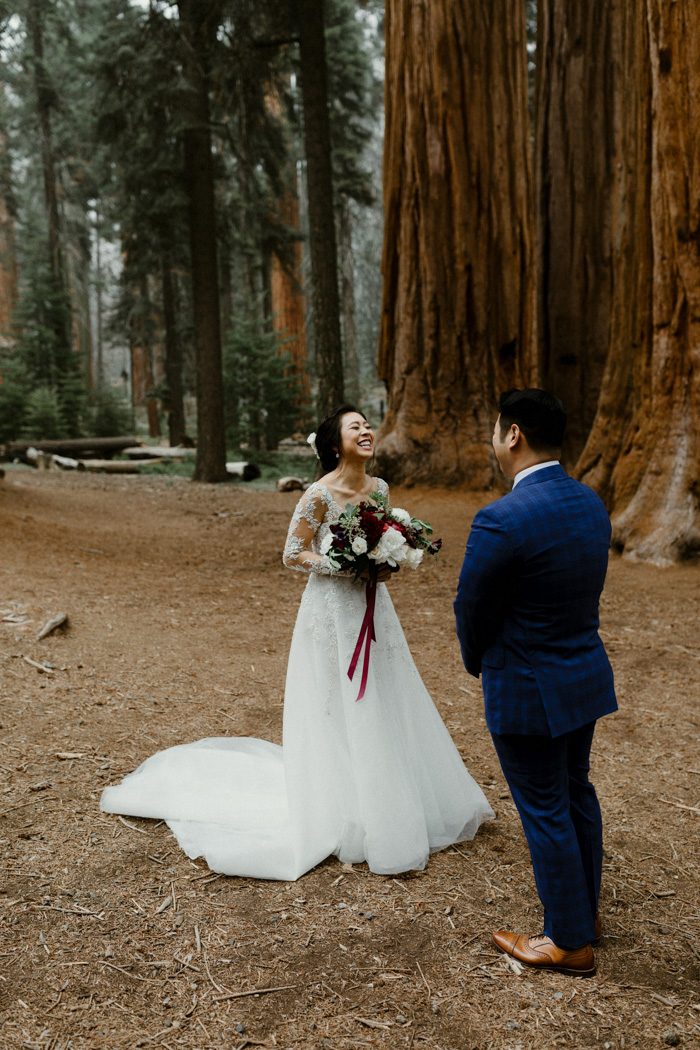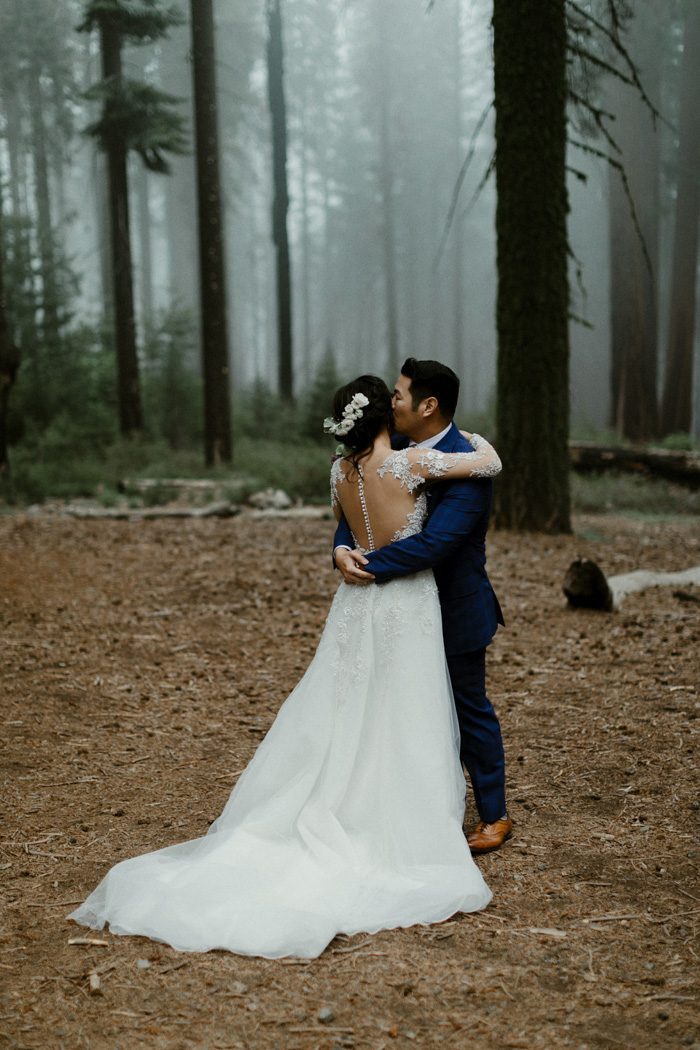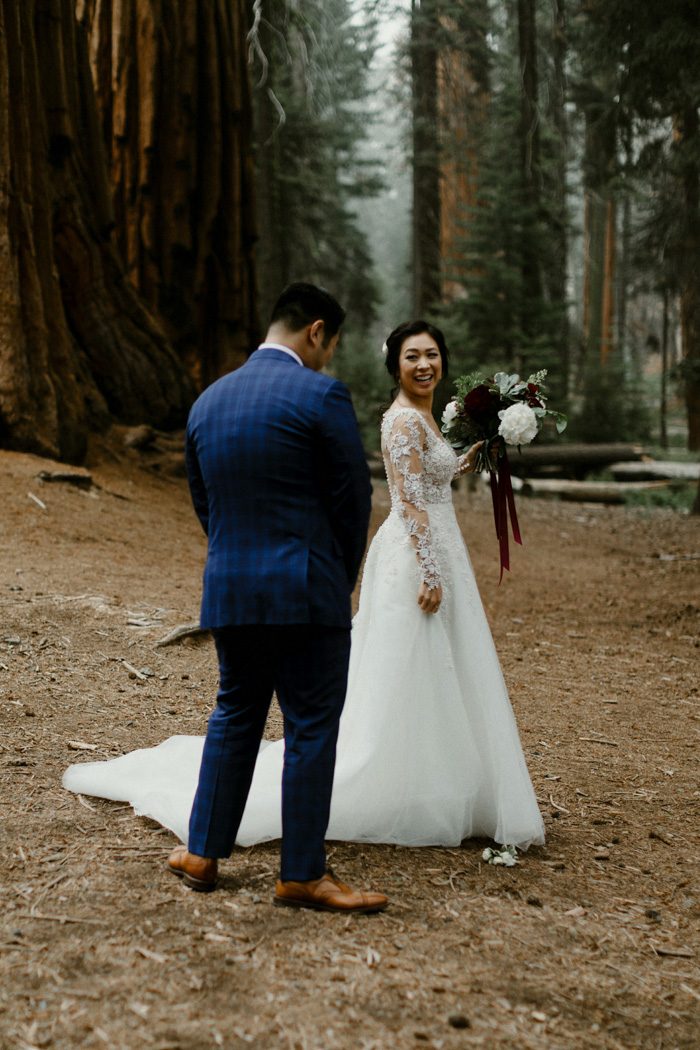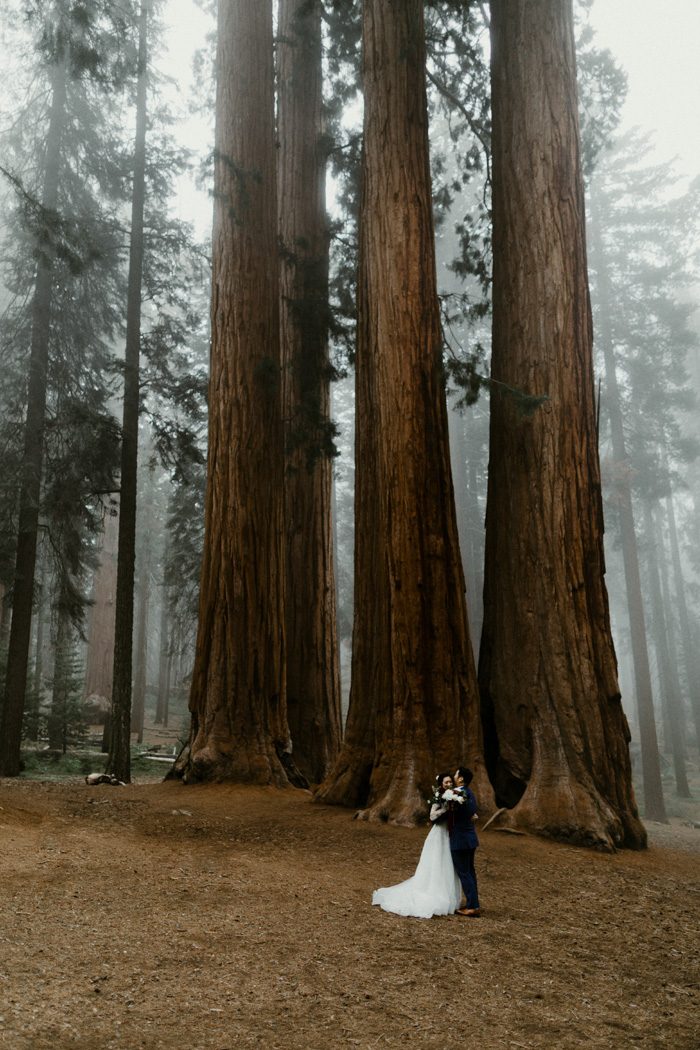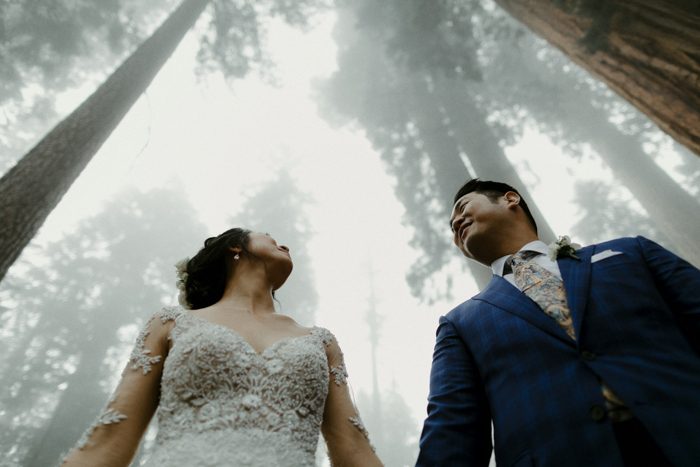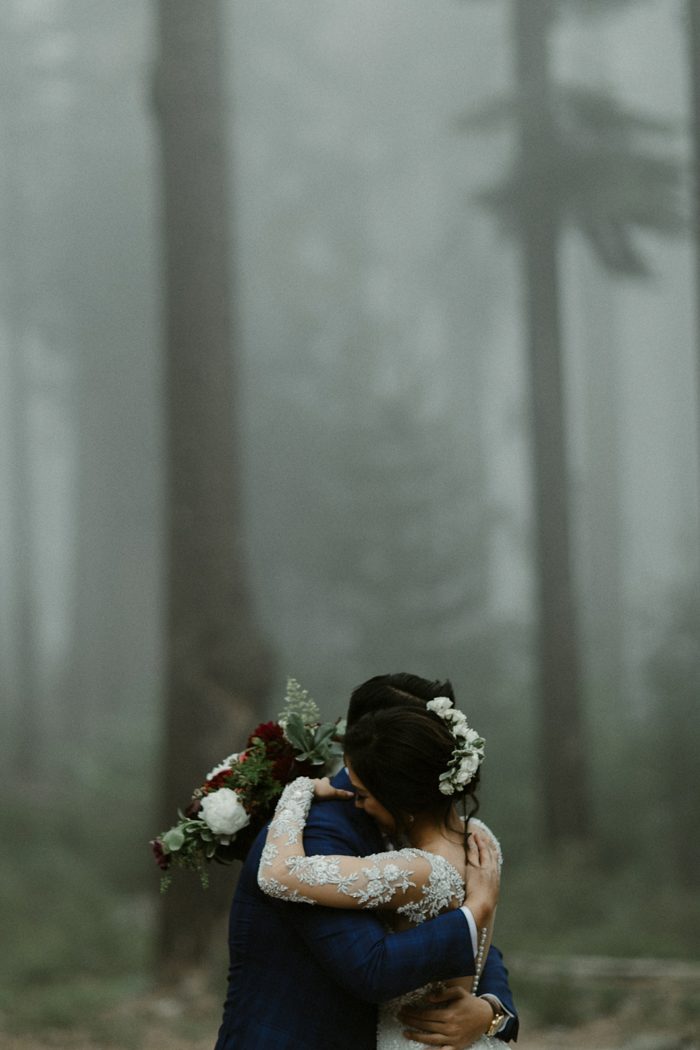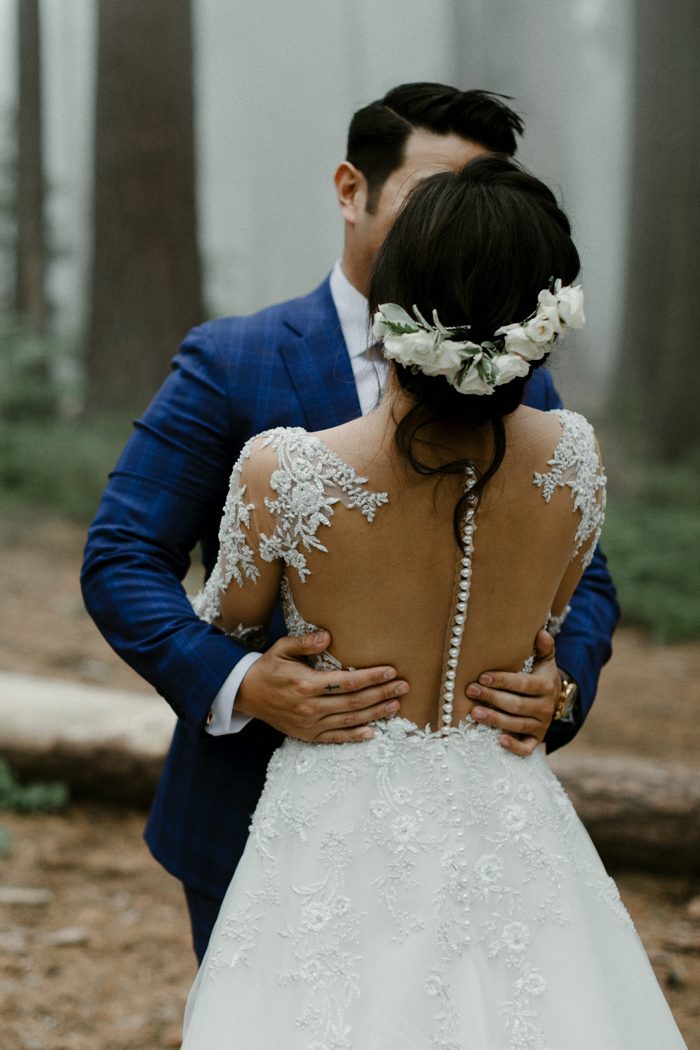 The most important thing for Pablo and I was having our family and our closest friends all together in a special place that we hold dear to our hearts. Sequoia National Park was the site of my first camping expedition and our first camping trip together. We wanted our guests to experience the beauty of this national park, that made my jaw drop with the sights of these gorgeous gargantuan redwood trees, that have been through so much history.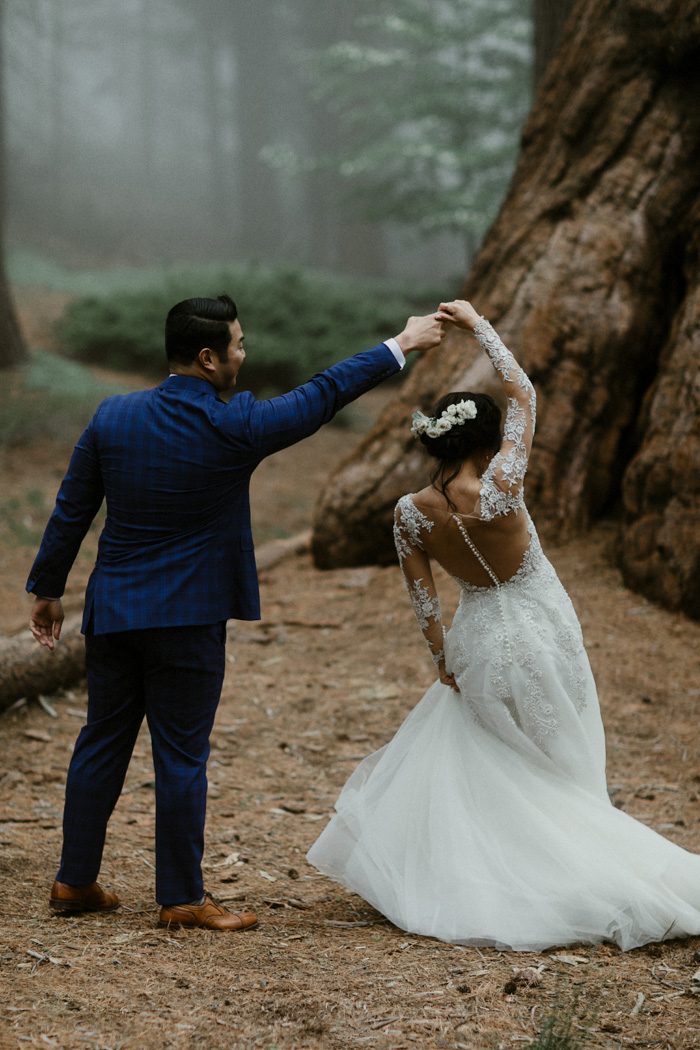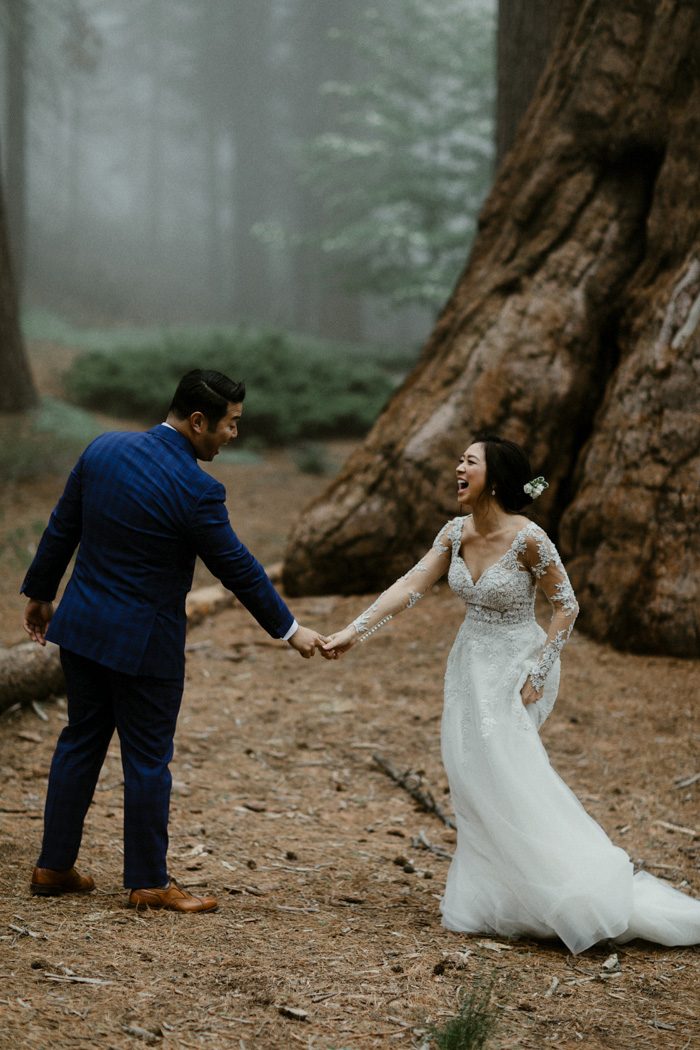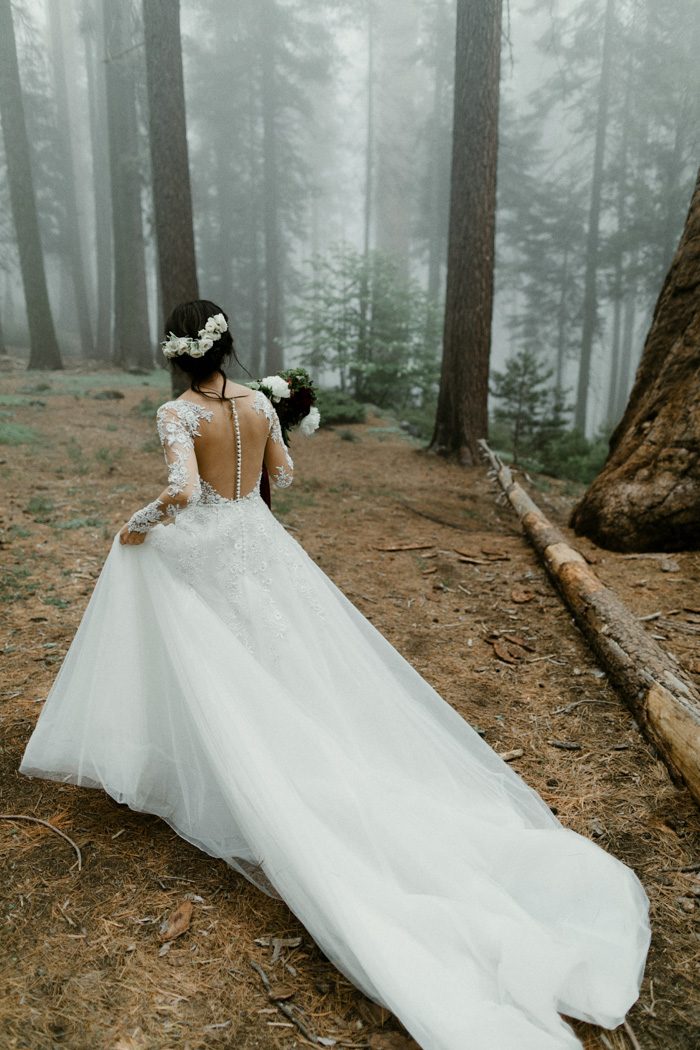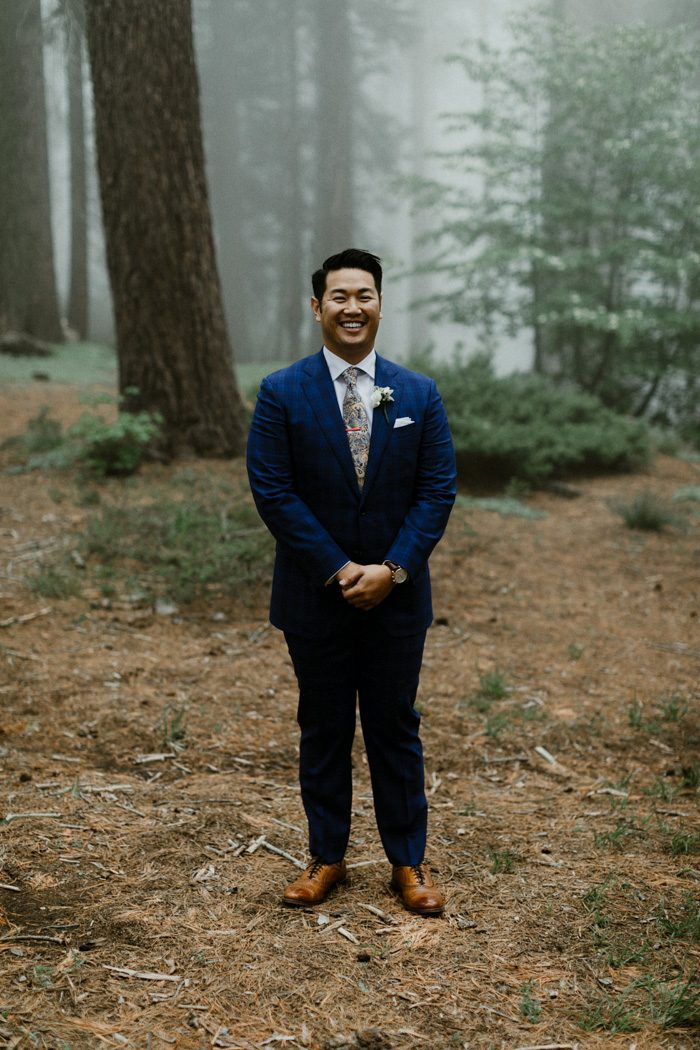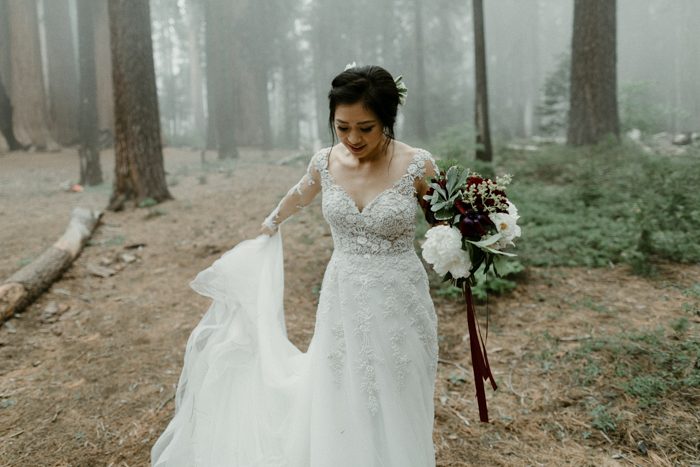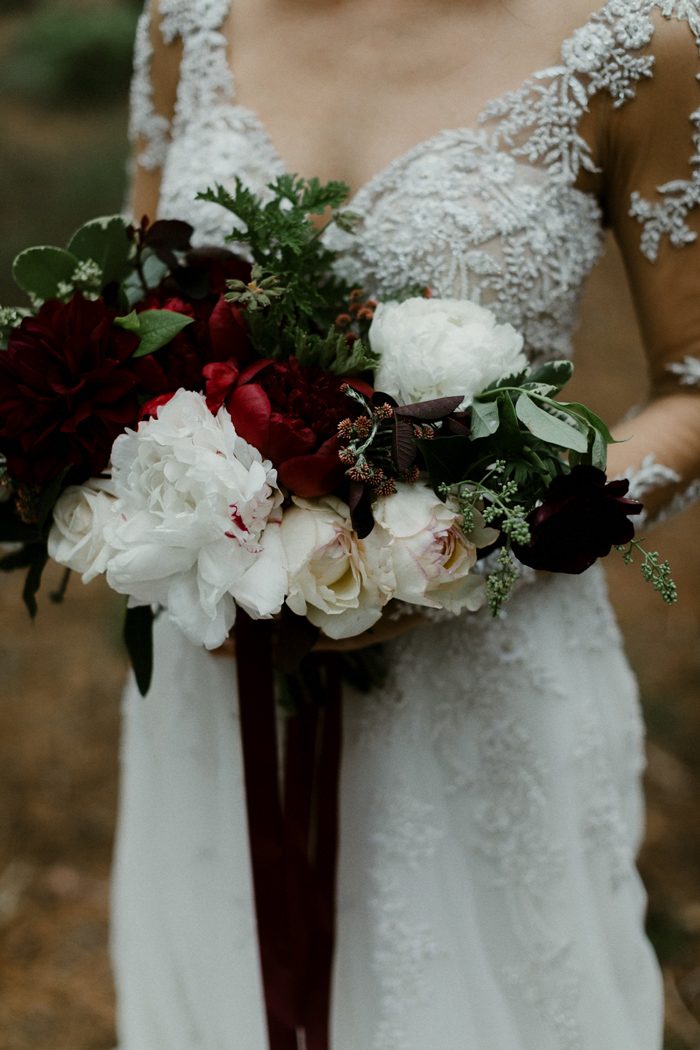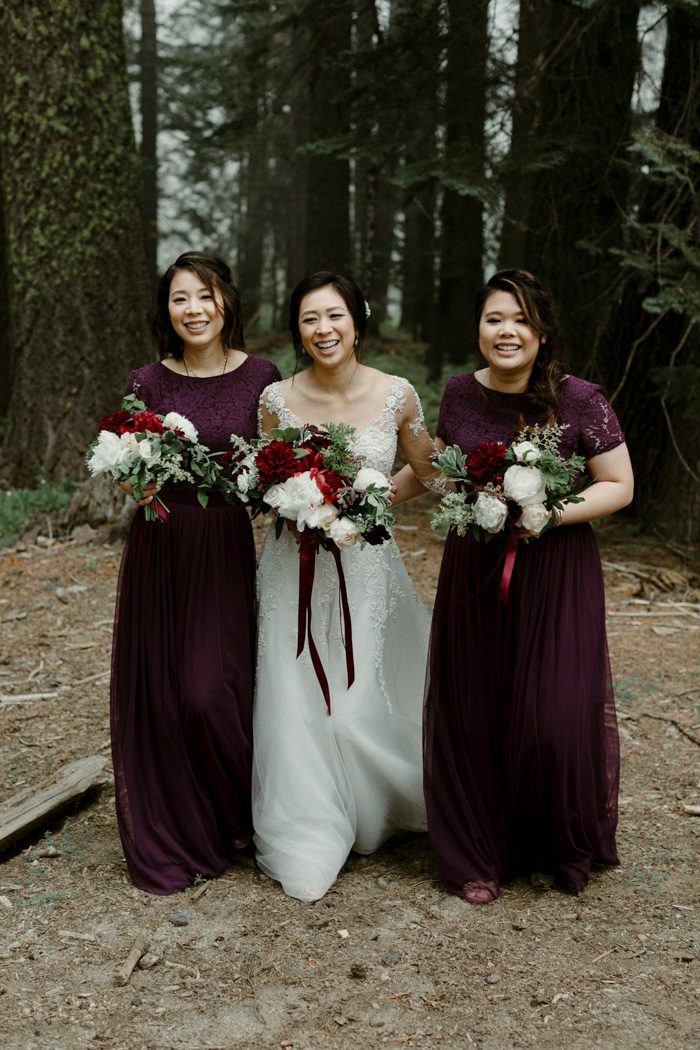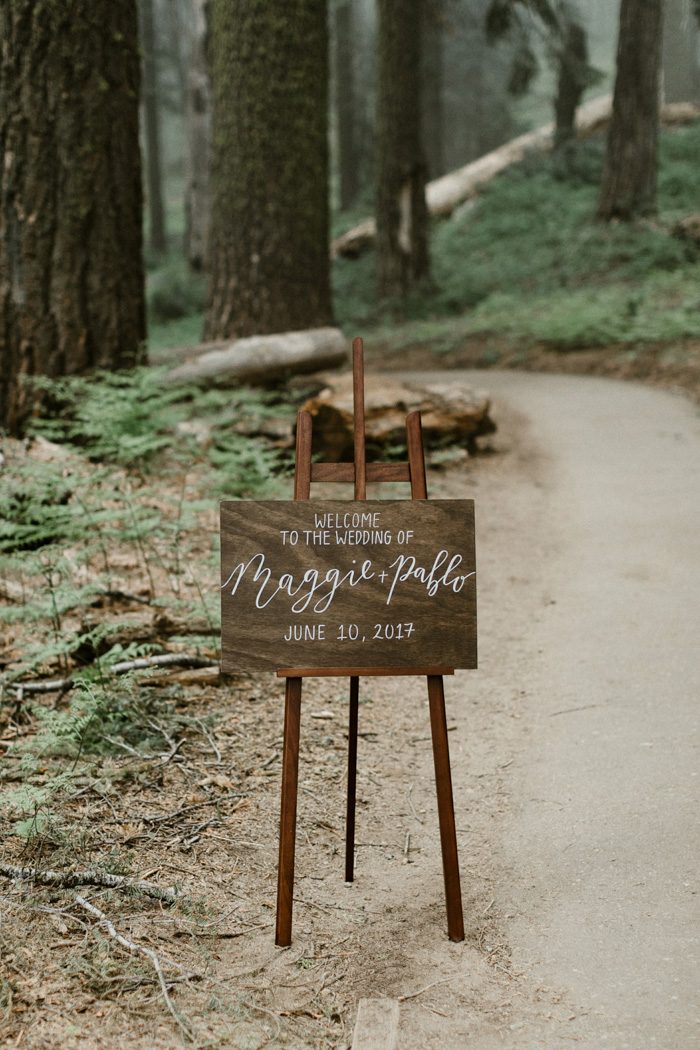 SHOP THIS LOOK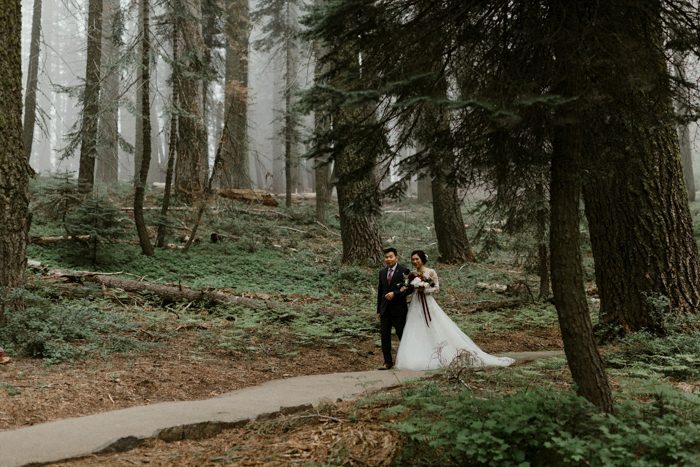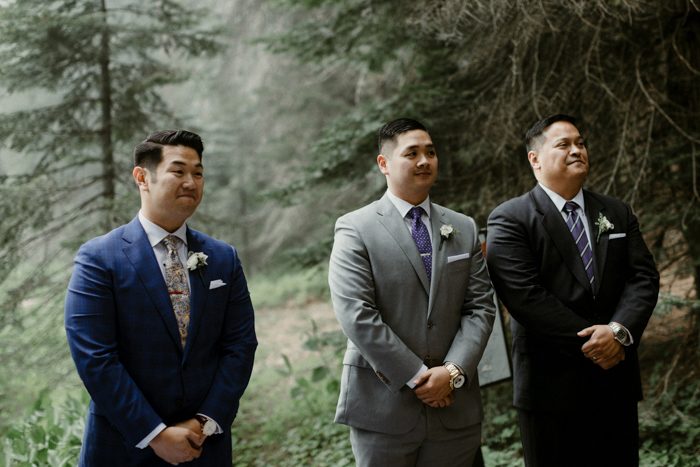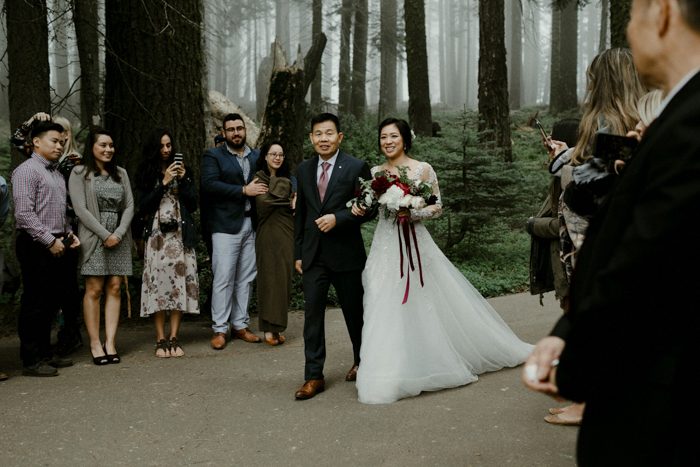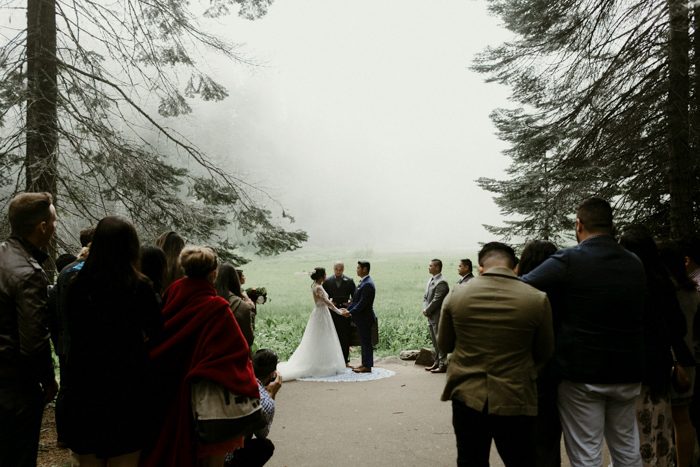 We did not have an altar, instead, we used Crescent Meadows as our backdrop. We did not have any flowers except my bouquet and my sisters' bouquets. We really wanted nature to be captured. Pablo and I love the outdoors and we wanted our guests to appreciate and experience why we loved Sequoia National Park. The person who married us is one of our closest friends who knows us as a couple the most.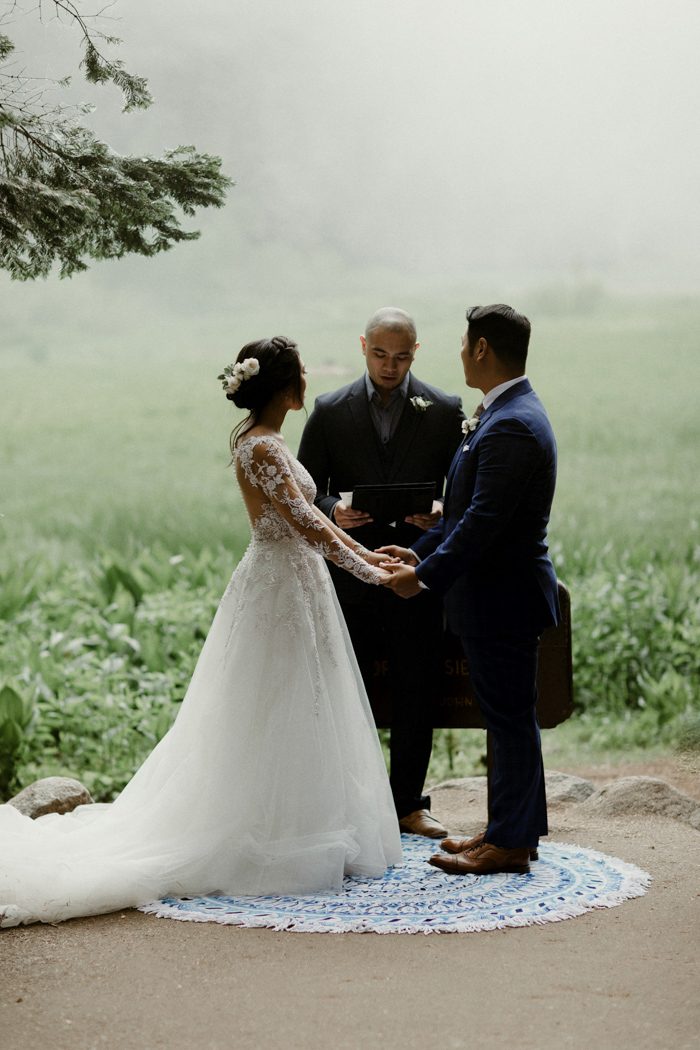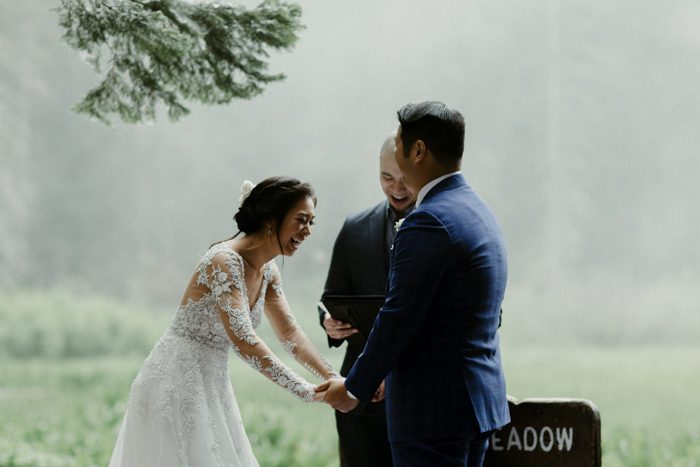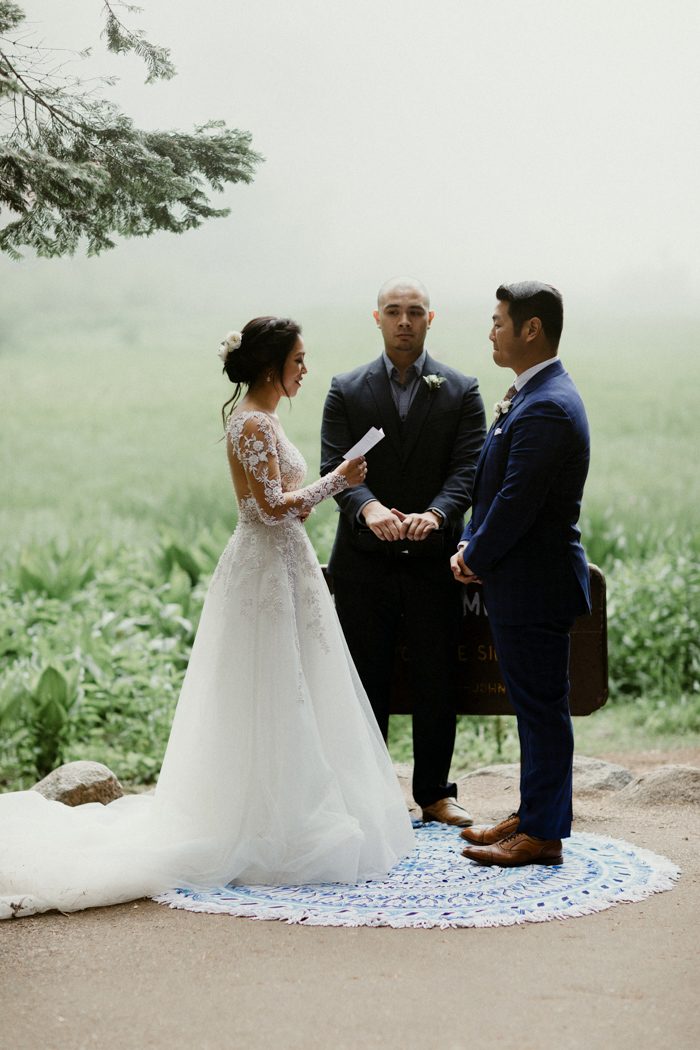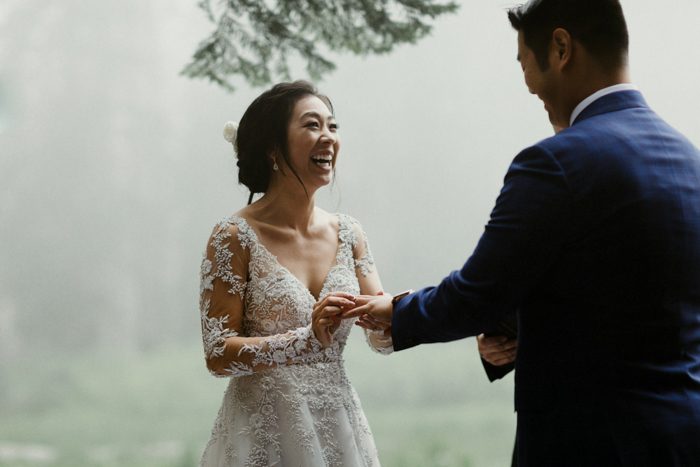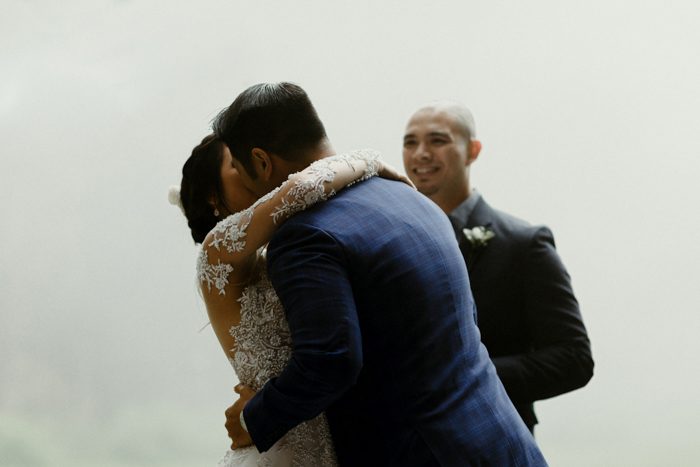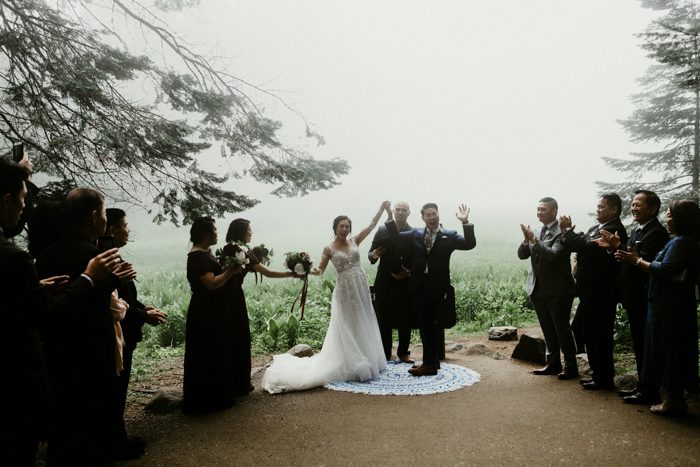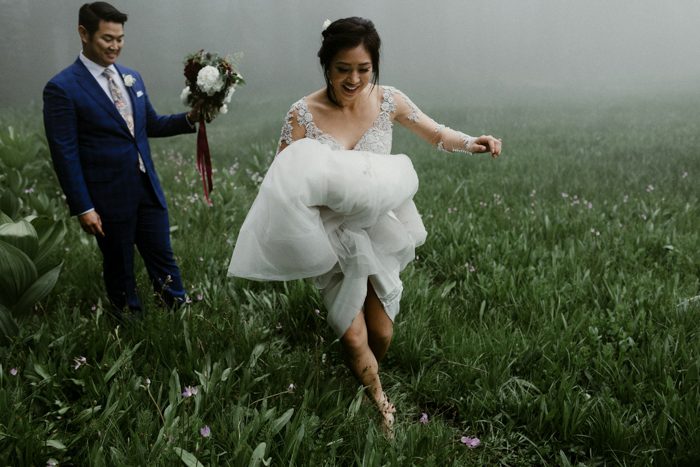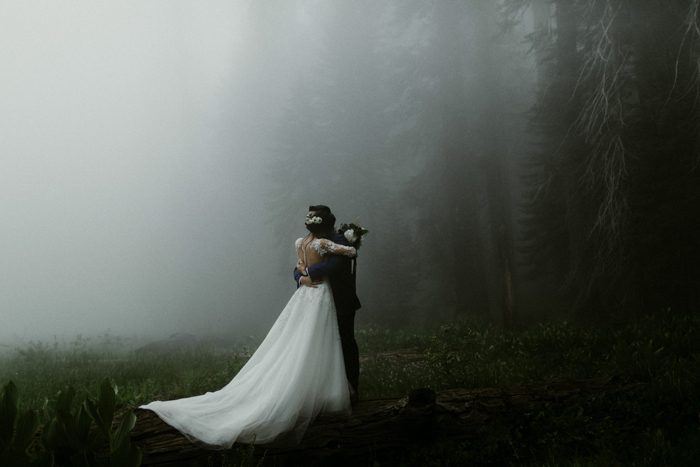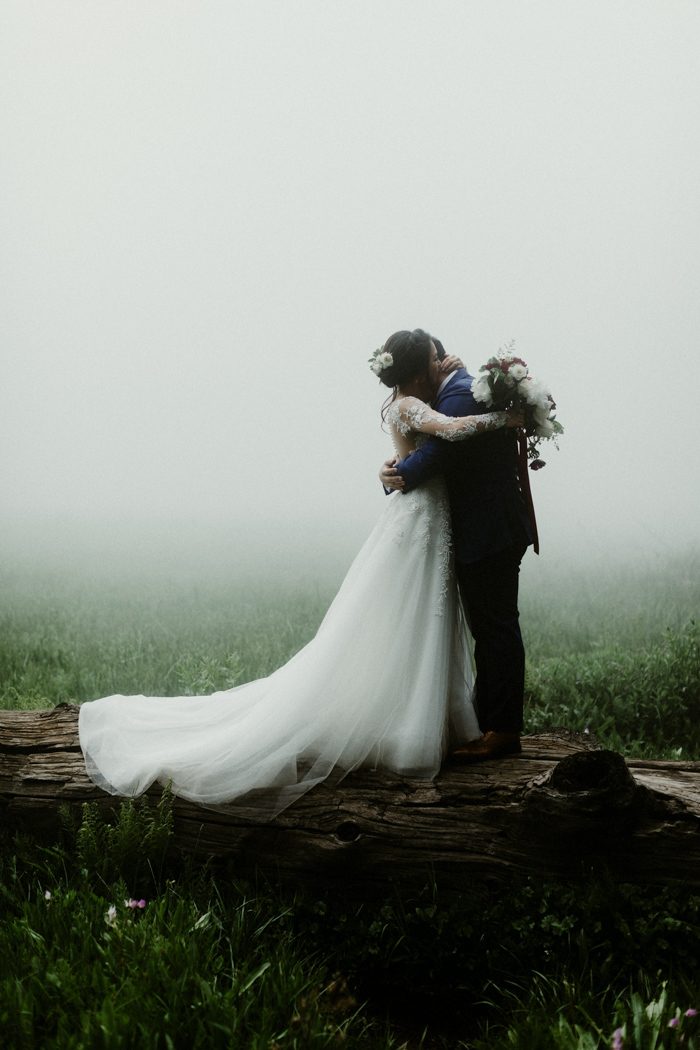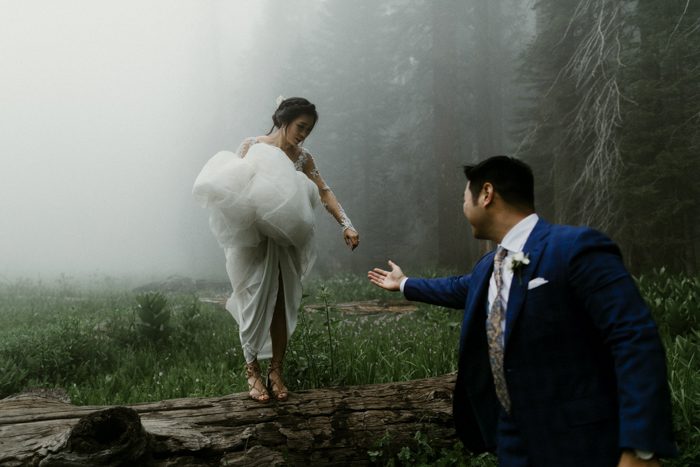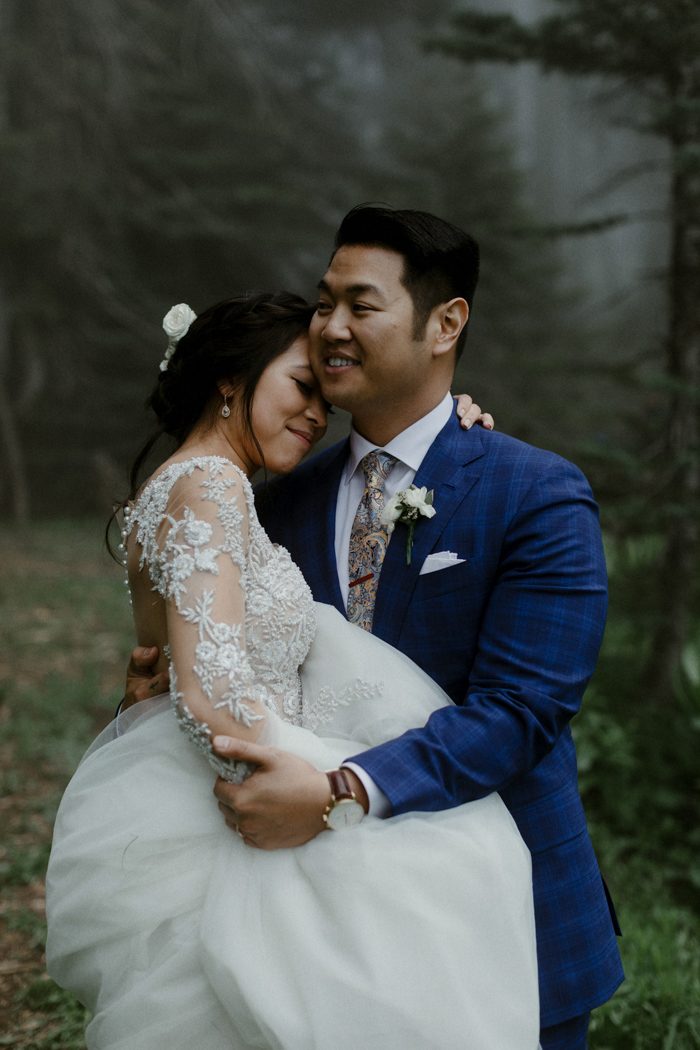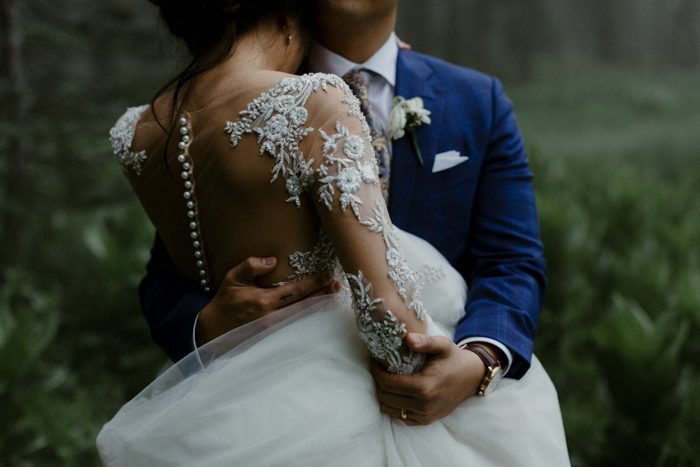 We had a short engagement and planned our wedding in five months. Our best advice is to invest in an awesome wedding planner and a photographer. Hannah and Katch made our wedding dreams come true. Another piece of advice is to communicate with your significant other. Pablo was very hands-on and proactive in the wedding planning. If you don't like being the center of attention (like us), make the wedding guest list small. Fill it with people who you love and that you can be yourself around and party hard with!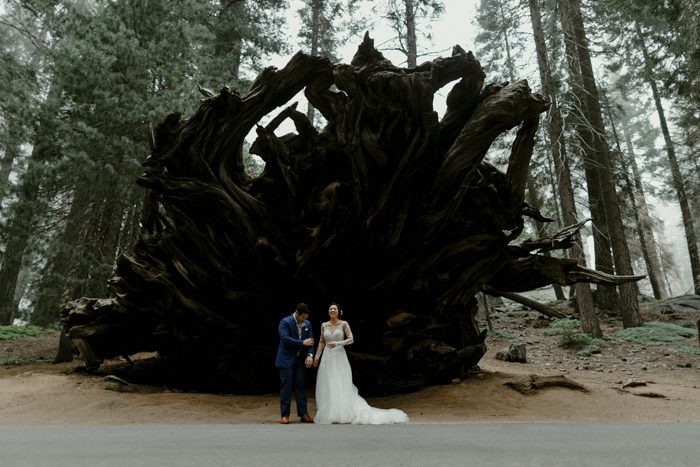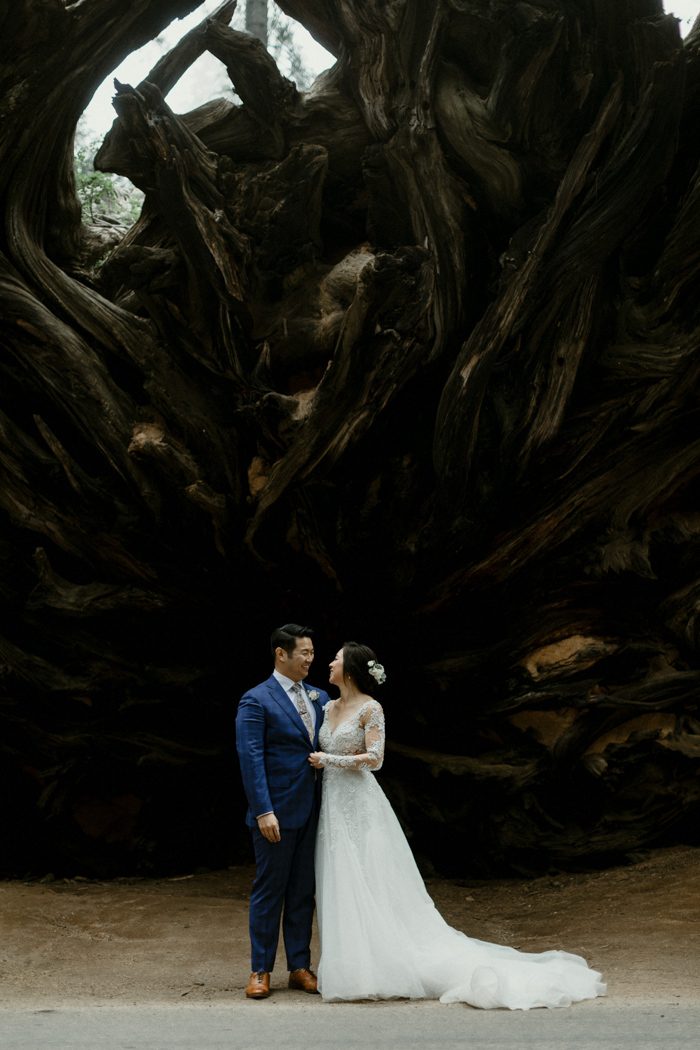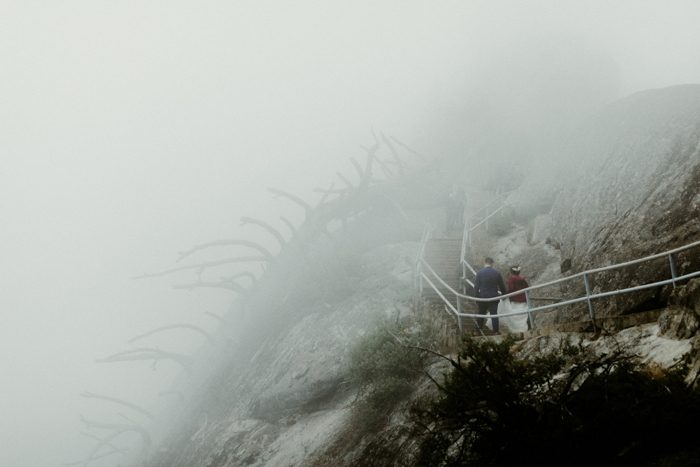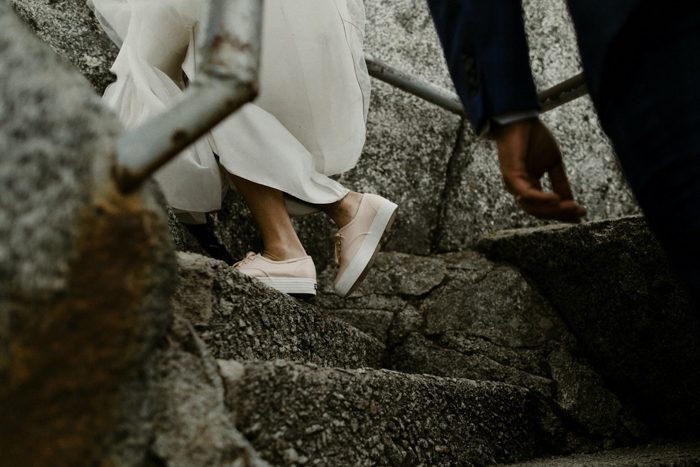 SHOP THIS LOOK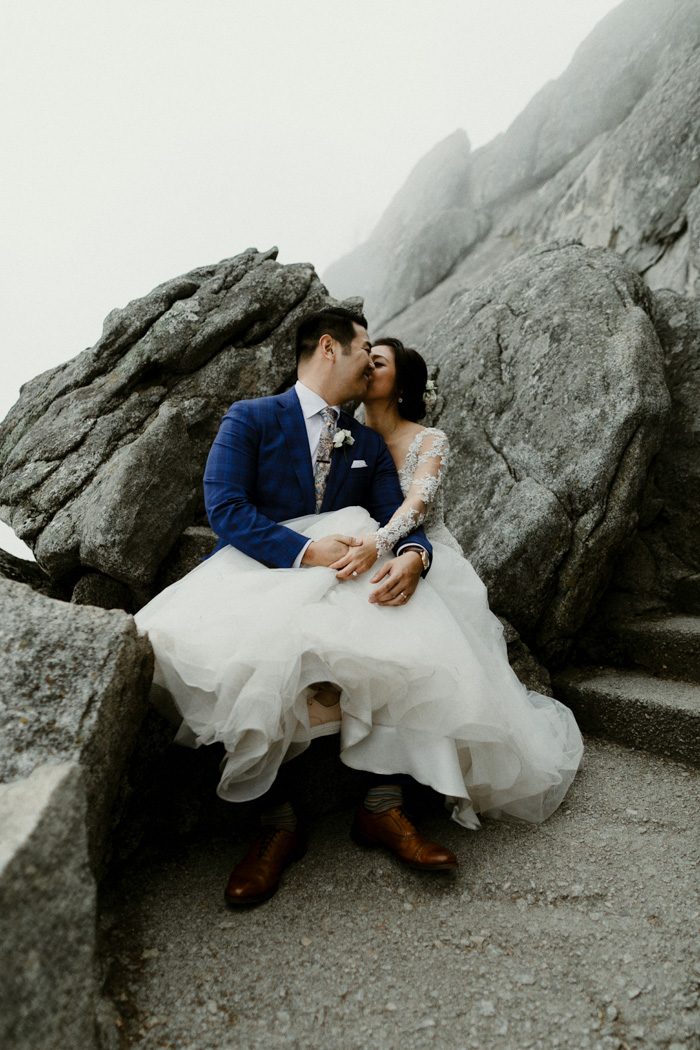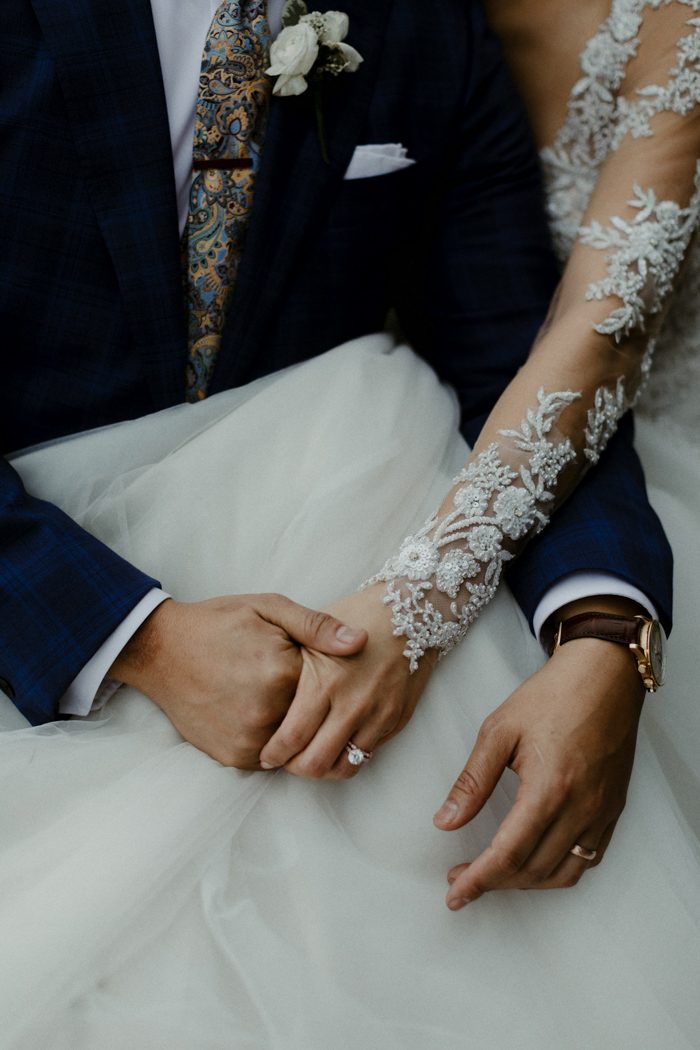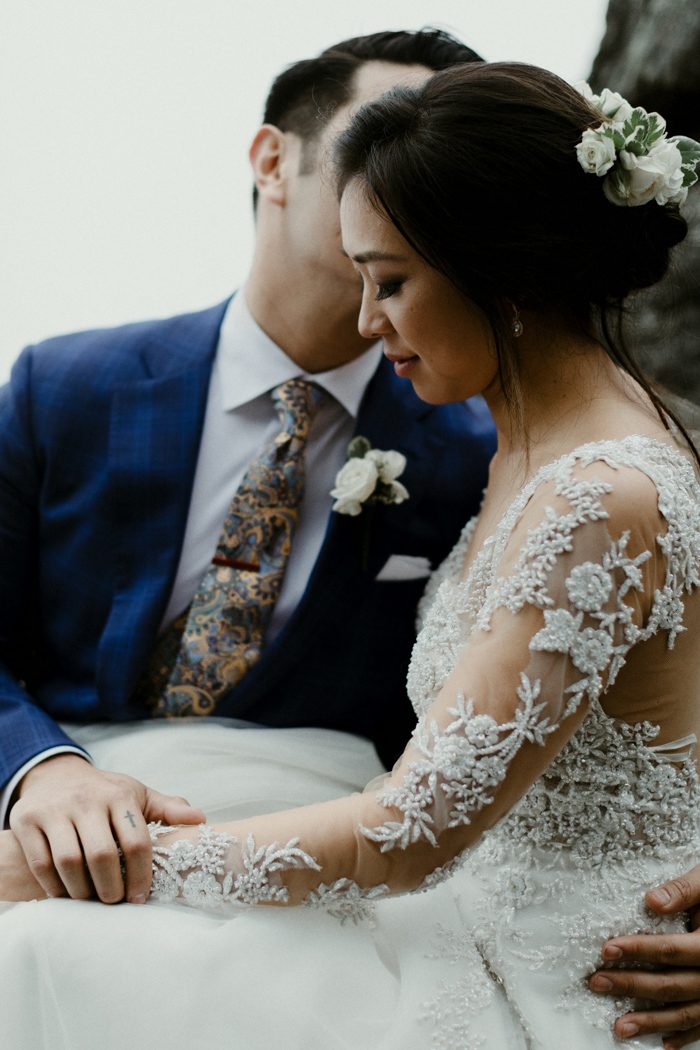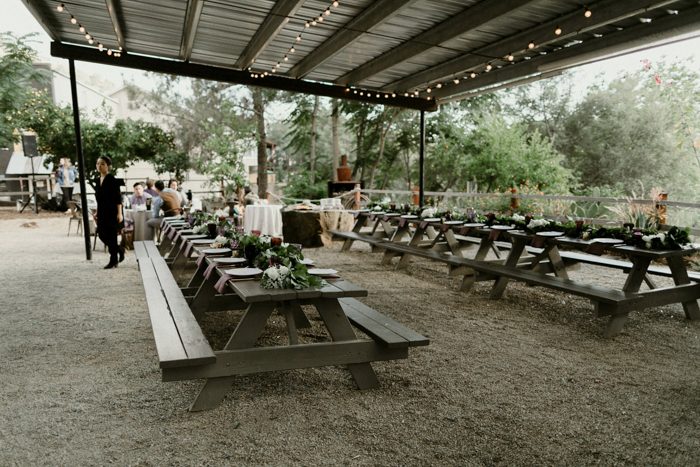 My youngest sister is the DIY queen! She made the backdrop for the Chinese tea ceremony, tags for our wedding favors, tags for our cameras that we left out for our guests to capture moments, and our teepee for the photo booth. All the little things that made our wedding "us" were all DIY by my sister.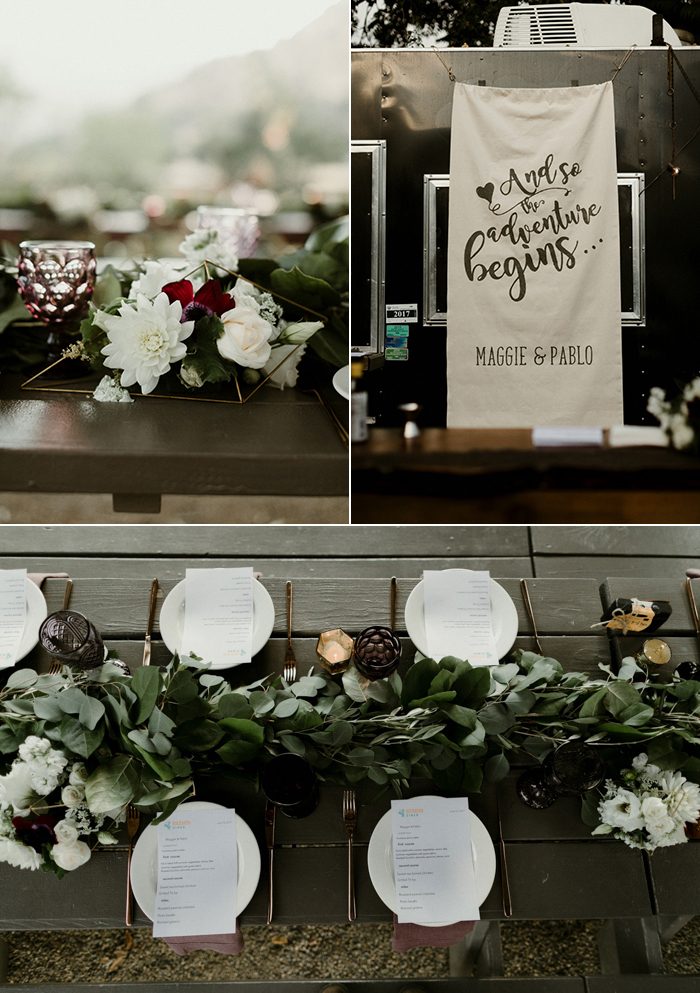 SHOP THIS LOOK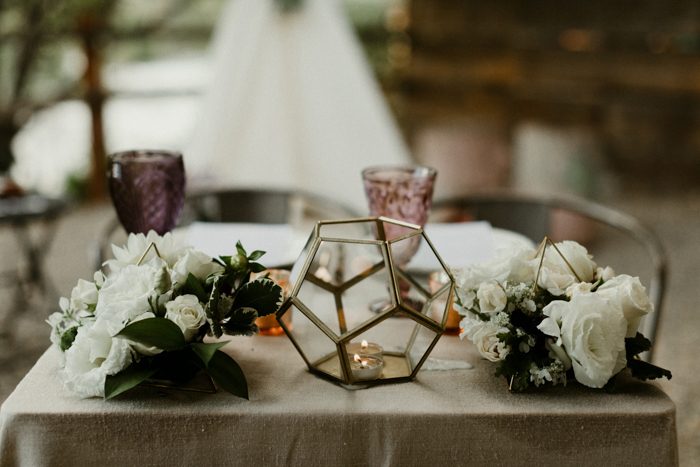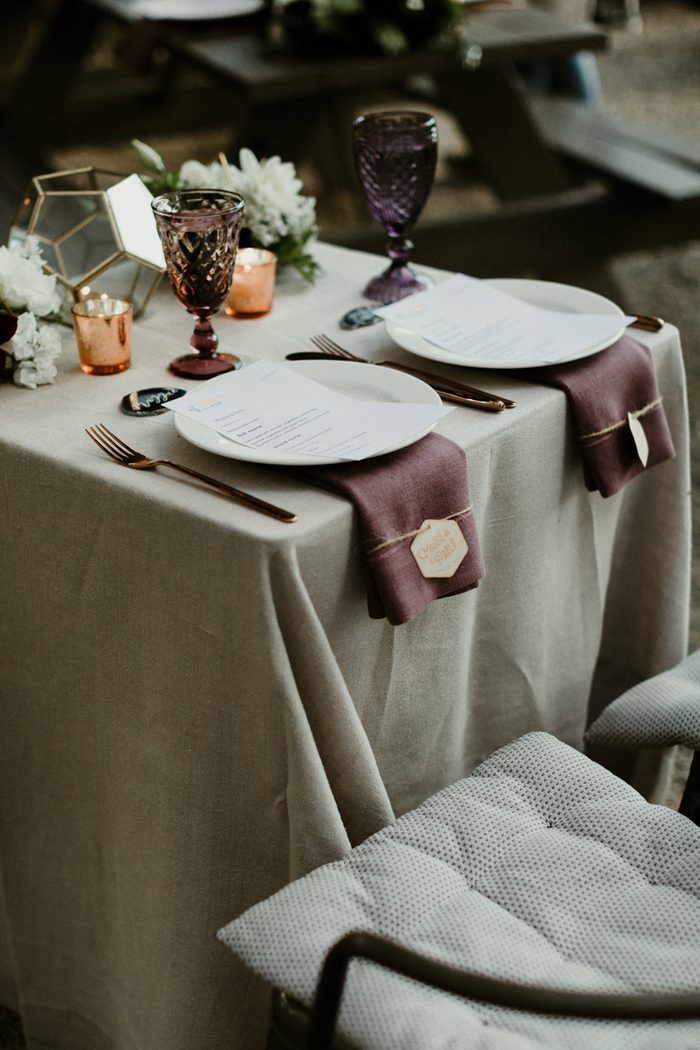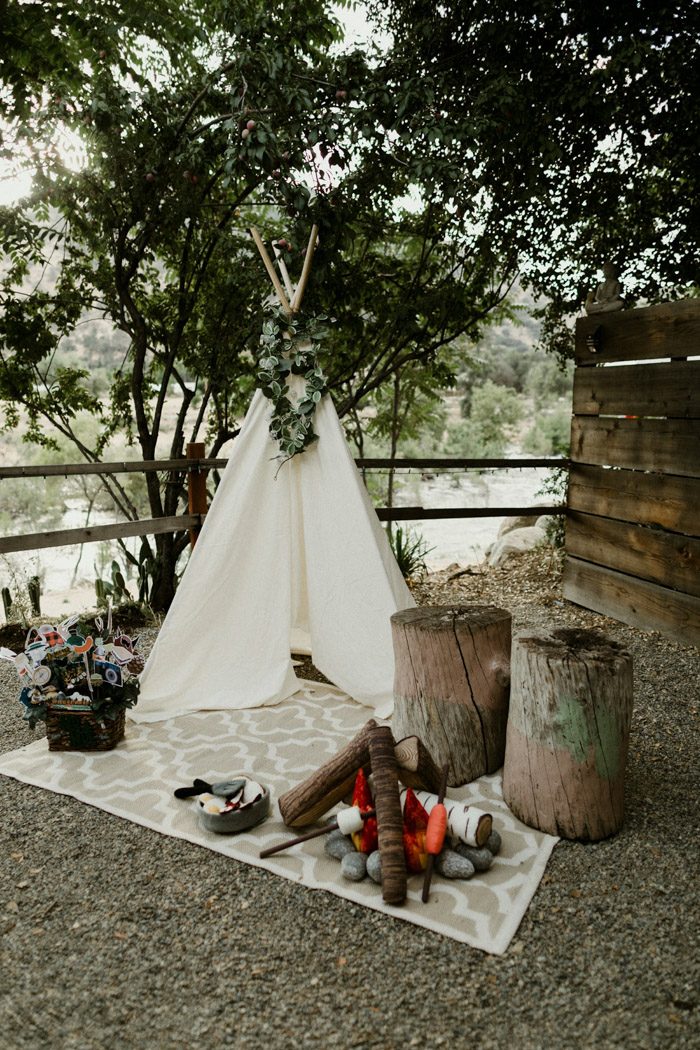 SHOP THIS LOOK

SHOP THIS LOOK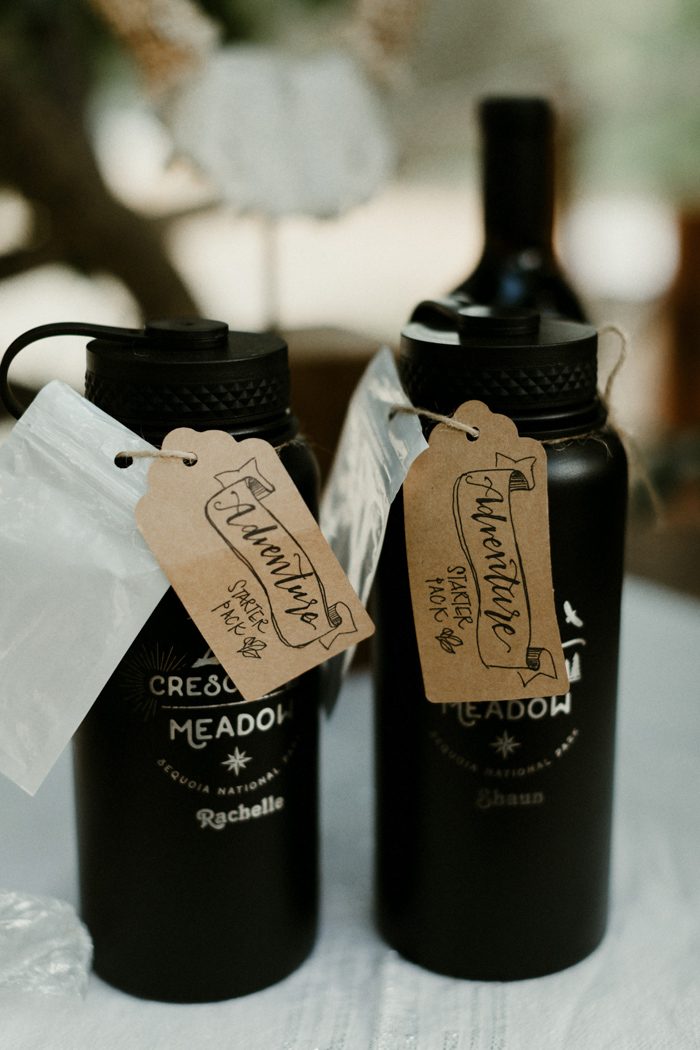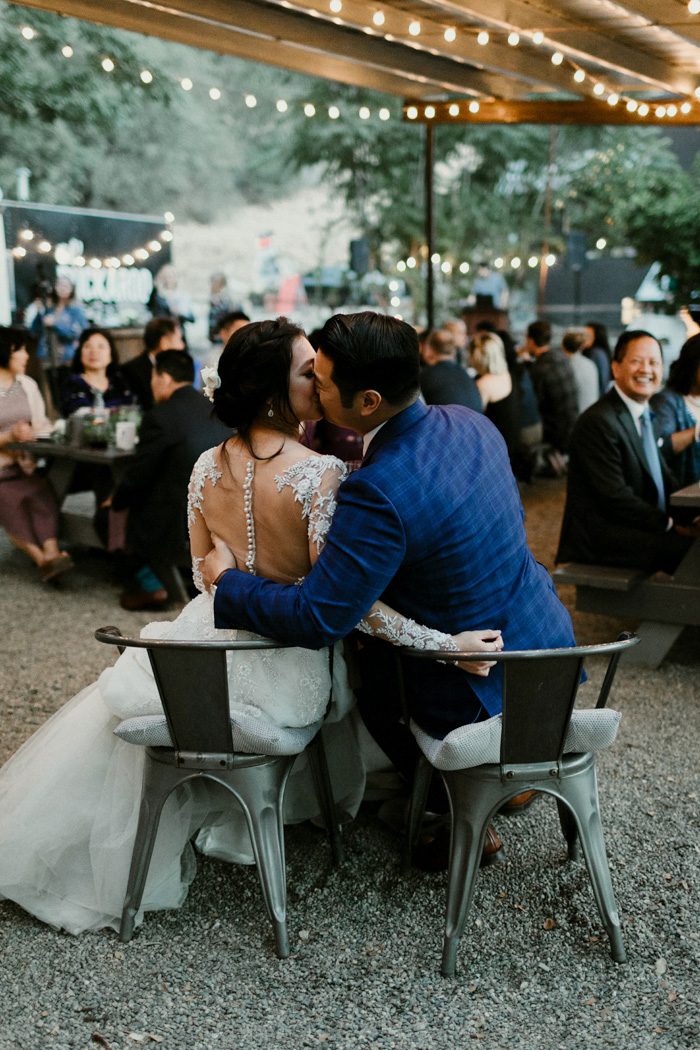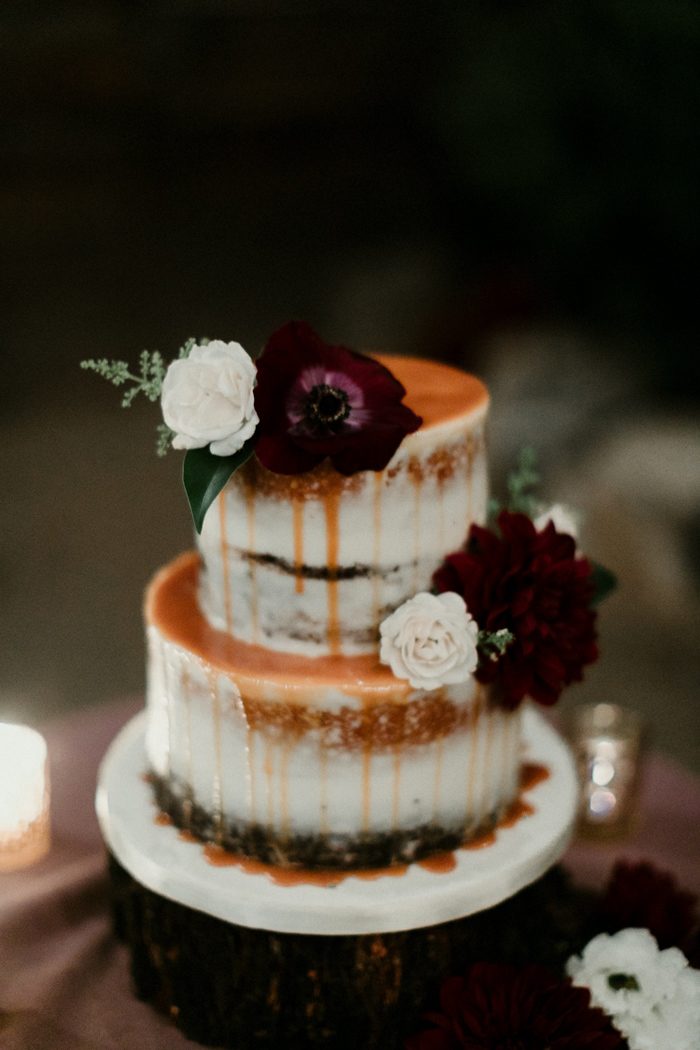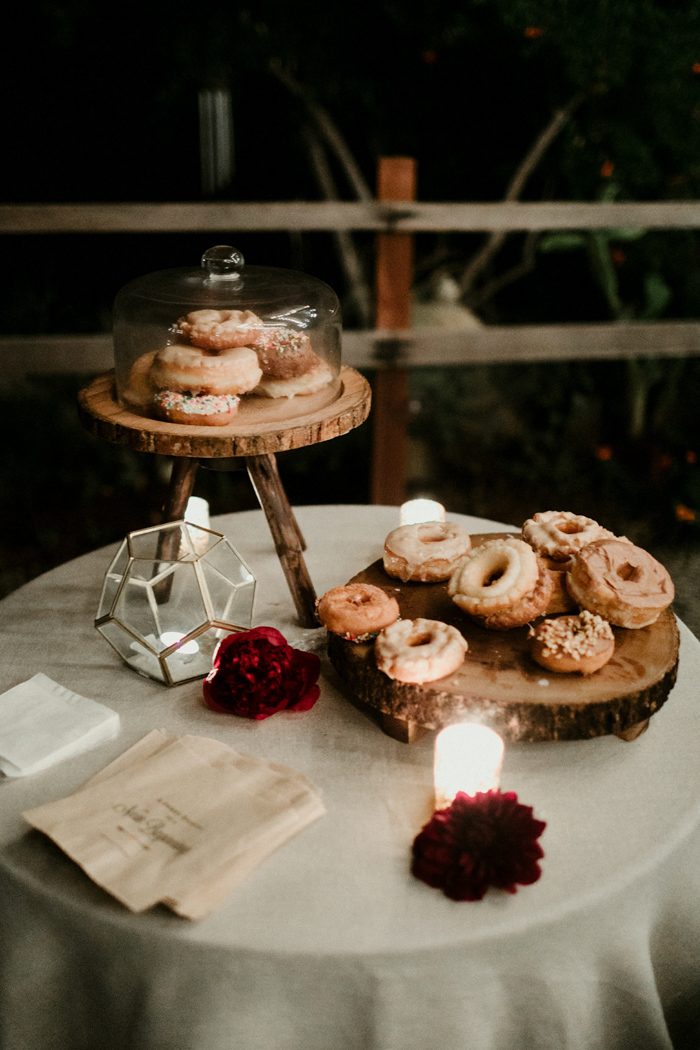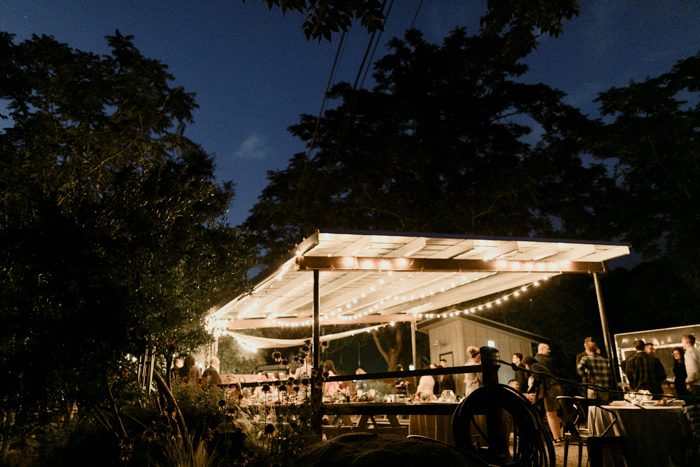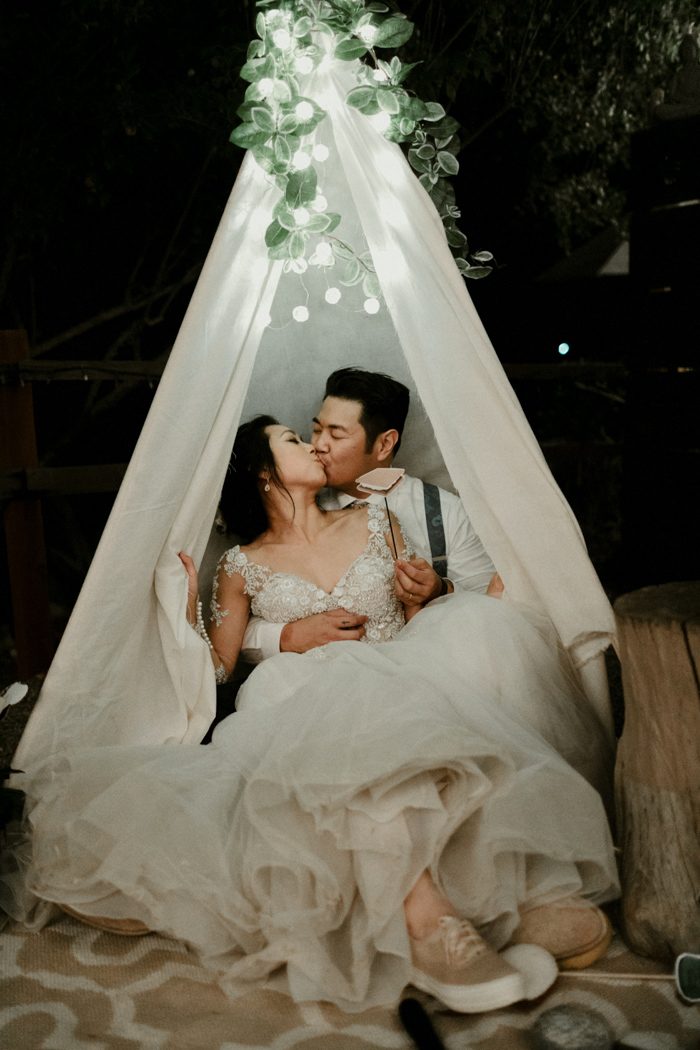 Congratulations to Maggie and Pablo, and a special thanks to Katch Silva for sharing this Sequoia National Park wedding with Junebug! Love the idea of getting married in a national park? Check out our list of 9 of the prettiest U.S. national parks for your wedding!