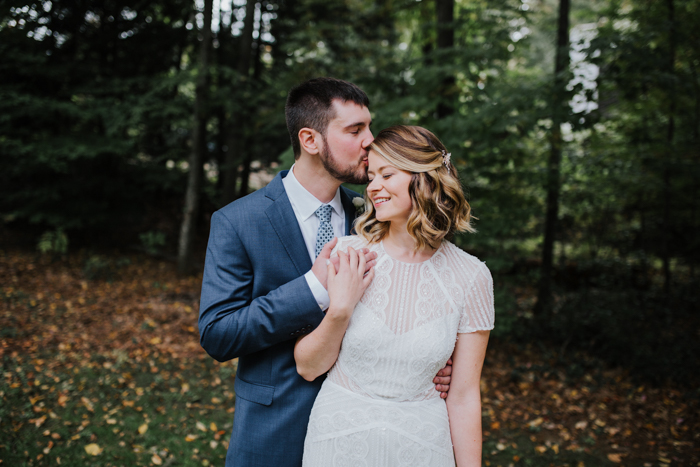 Rachael and Ryan took intimate wedding vibes to a whole new level in their New Hampshire wedding at home! With DIY projects galore and fabulous florals designed by One & Supp, this couple completely transformed their backyard space into a woodsy wedding dream that also had a cozy bohemian flair. Turkish rugs lined the ceremony aisle, a handmade macrame piece served as the backdrop for their vow exchange and, for their tented reception, greenery hoops and acrylic signage were the stars of the show. We're absolutely in love with how this couple traded tradition for sentimentality on their special day, and we're equally in love with how Sarah Morrill Photography captured it all. If DIY-focused, at-home weddings are your jam, Rachael and Ryan's wedding will make you feel like you've hit the jackpot!
The Couple:
Rachael and Ryan
The Wedding:
Private Residence, Stratham, New Hampshire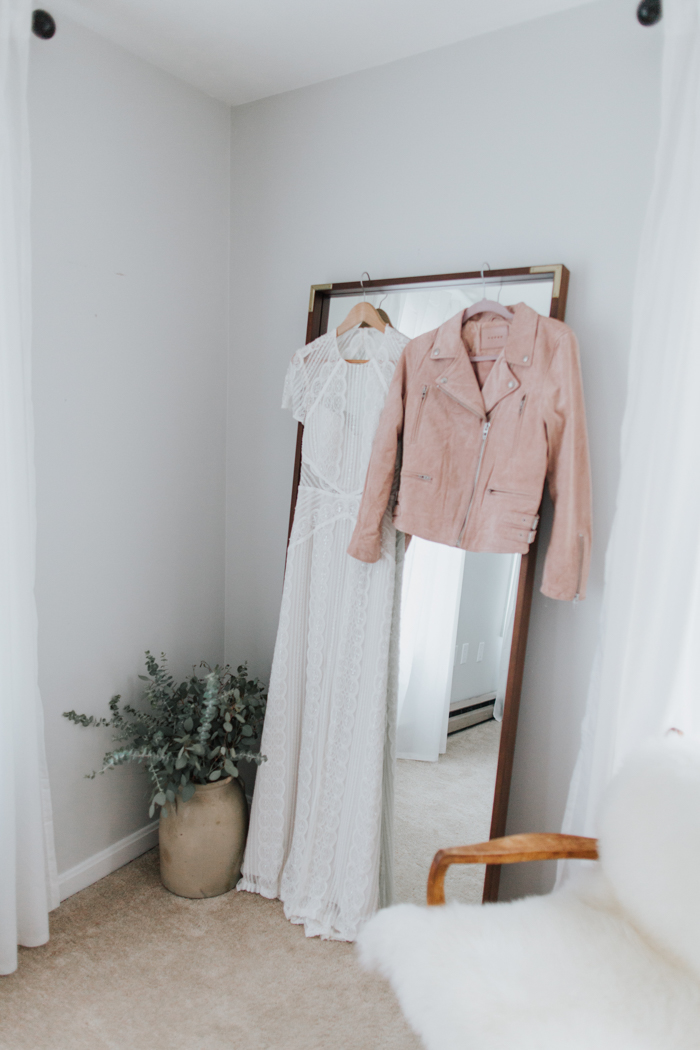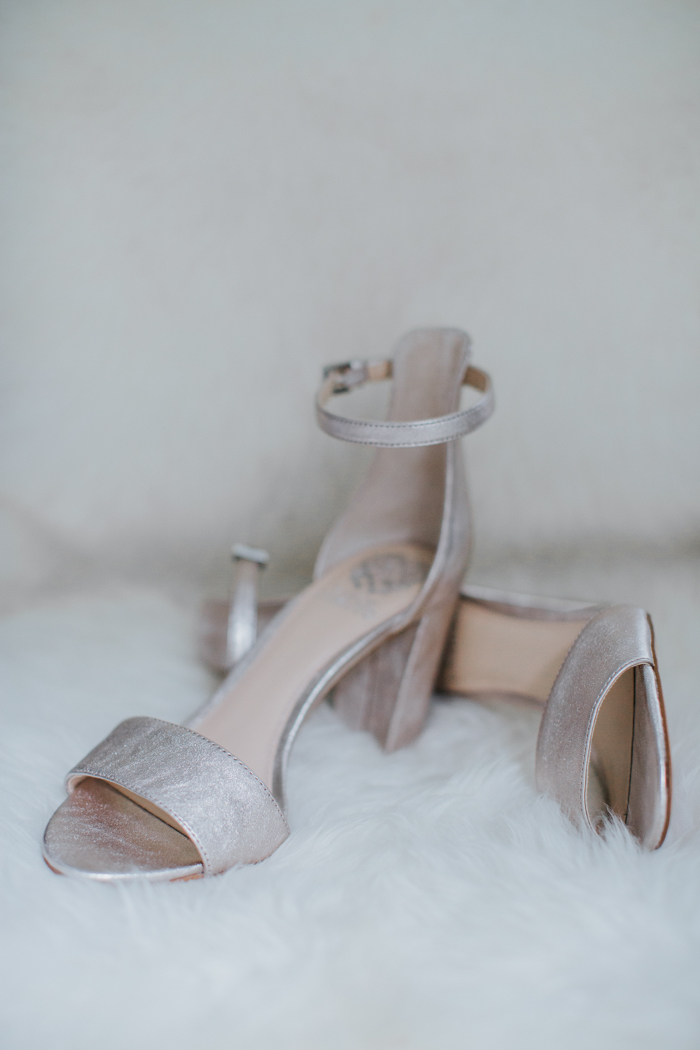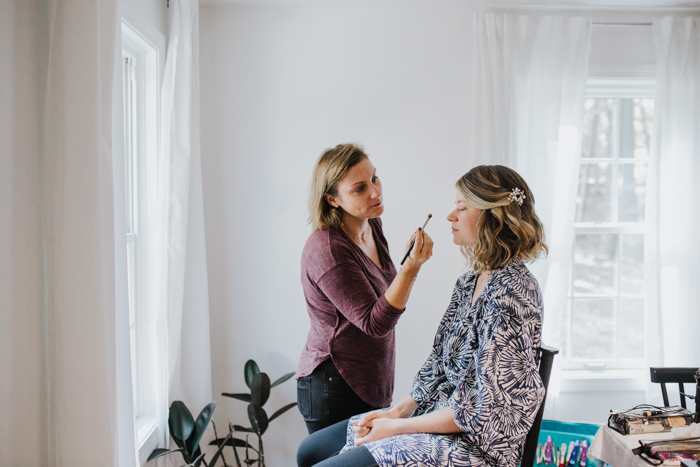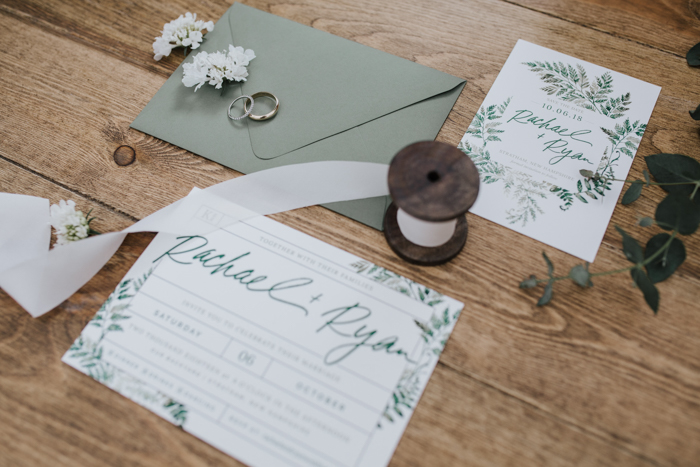 The most important part of the planning process for us was making sure everything felt personal, and doing away with the traditions that didn't suit us. There was no bridal party, reception speeches, or even a bouquet toss. Nixing these customs allowed us more time for conversation, pictures, and of course, thanks you's!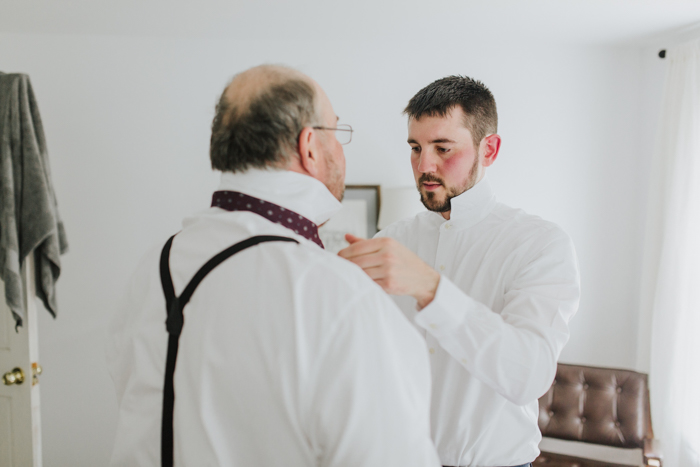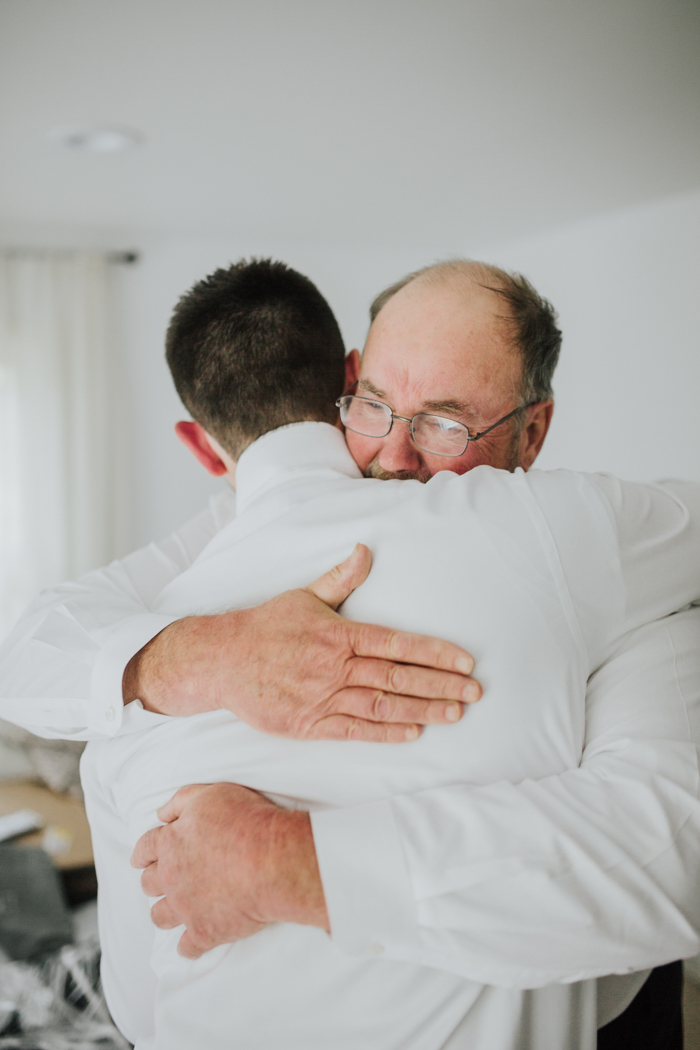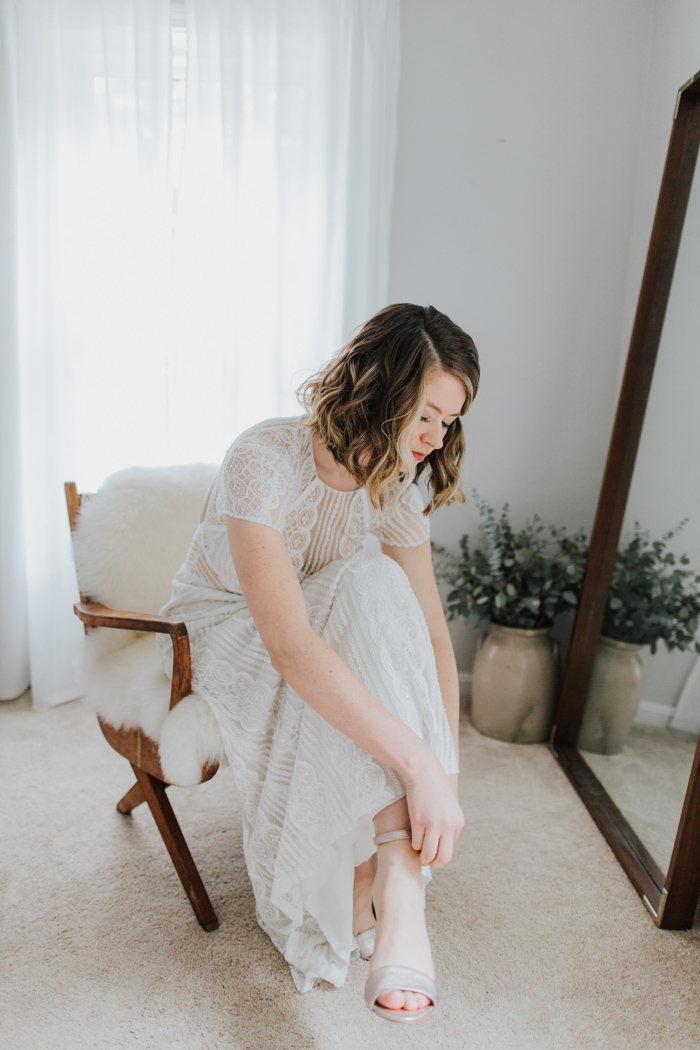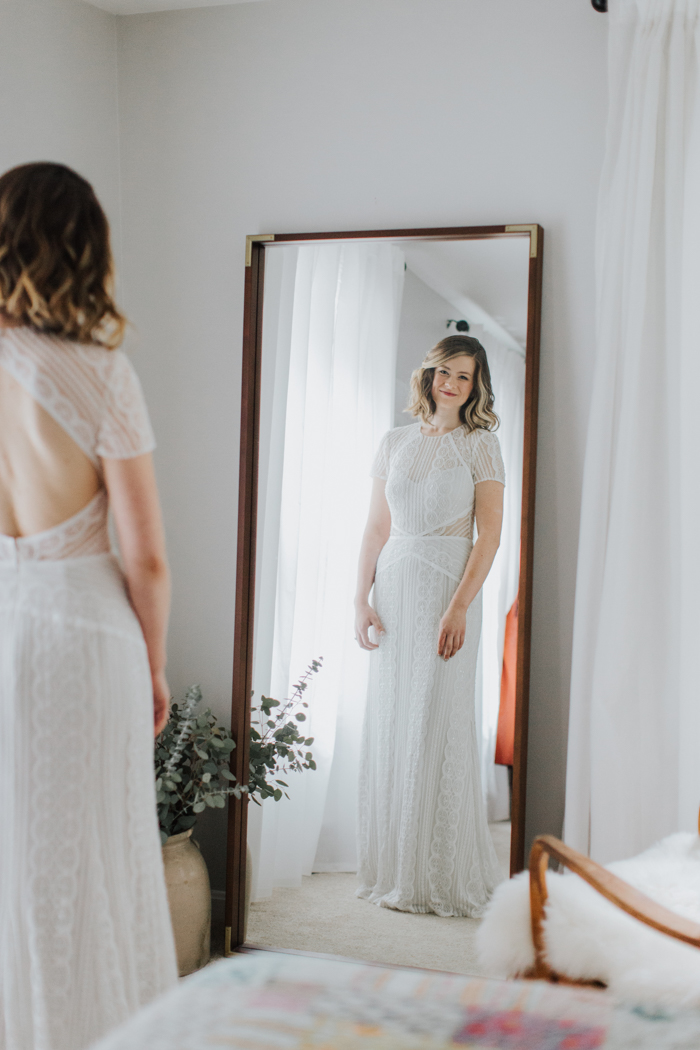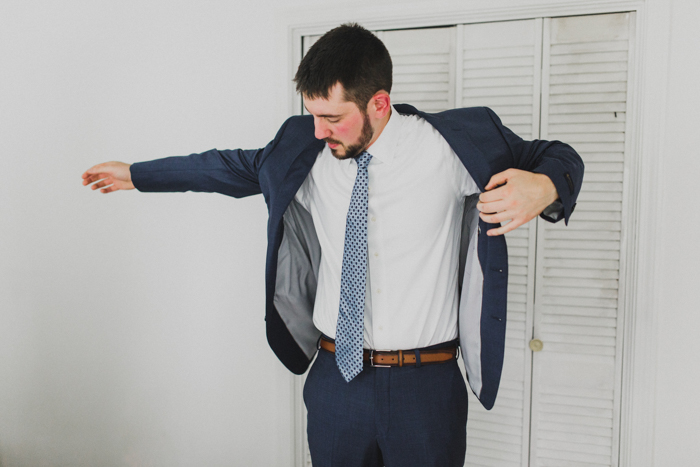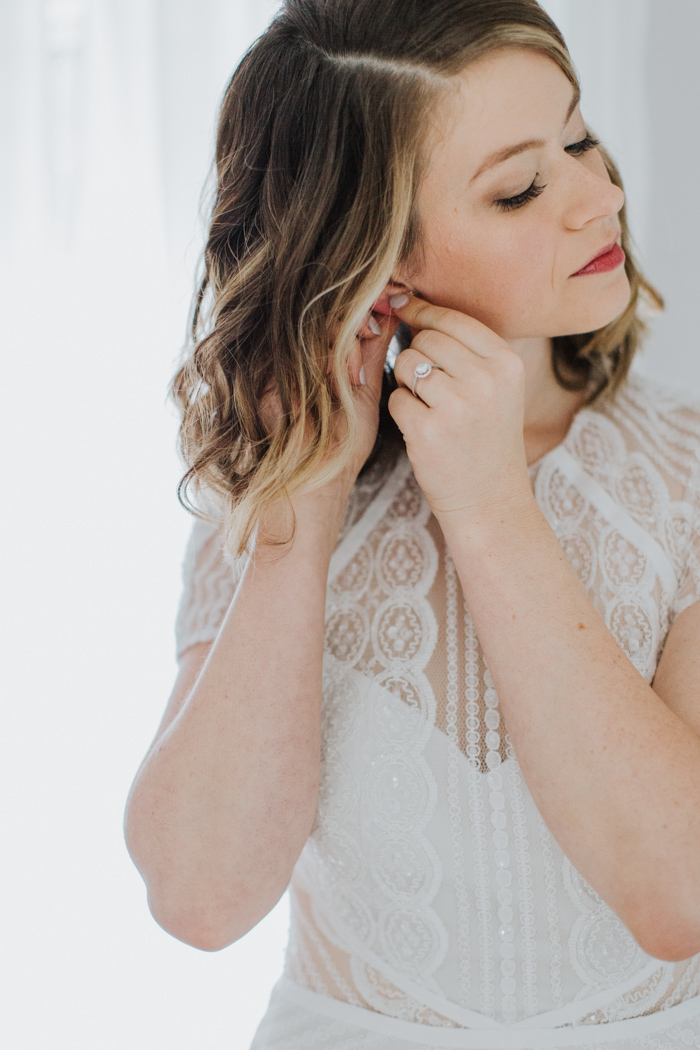 The most memorable part of the day for us was being able to have all of our favorite people at our home to celebrate and have fun. Sharing the vows we wrote for one another, the delicious meal, and hours of dancing definitely were at the top of our lists, too.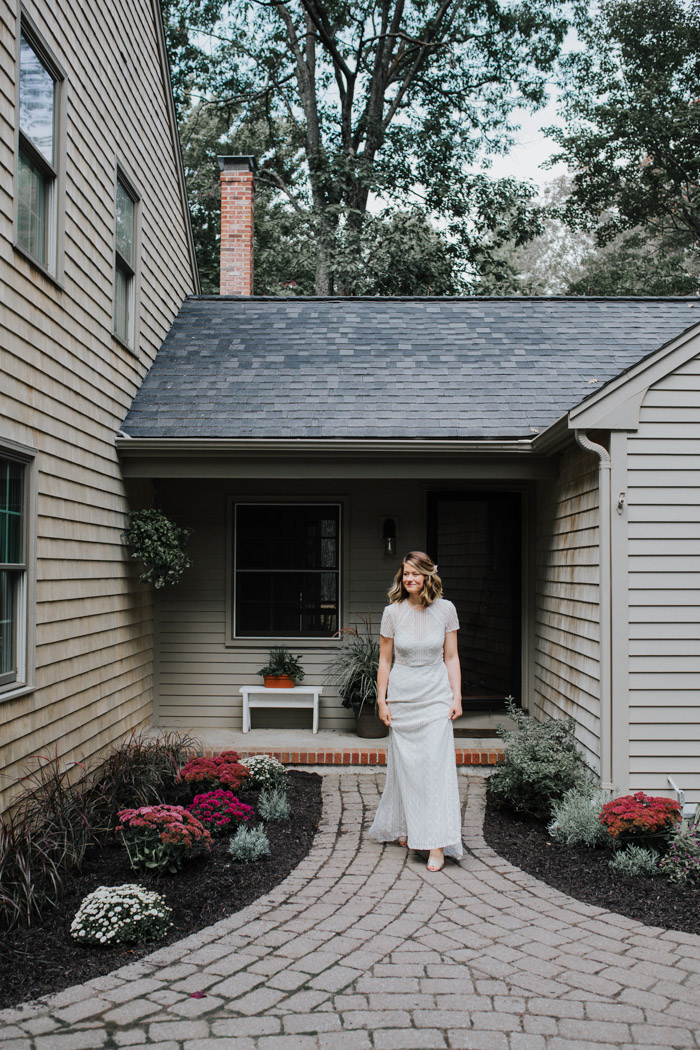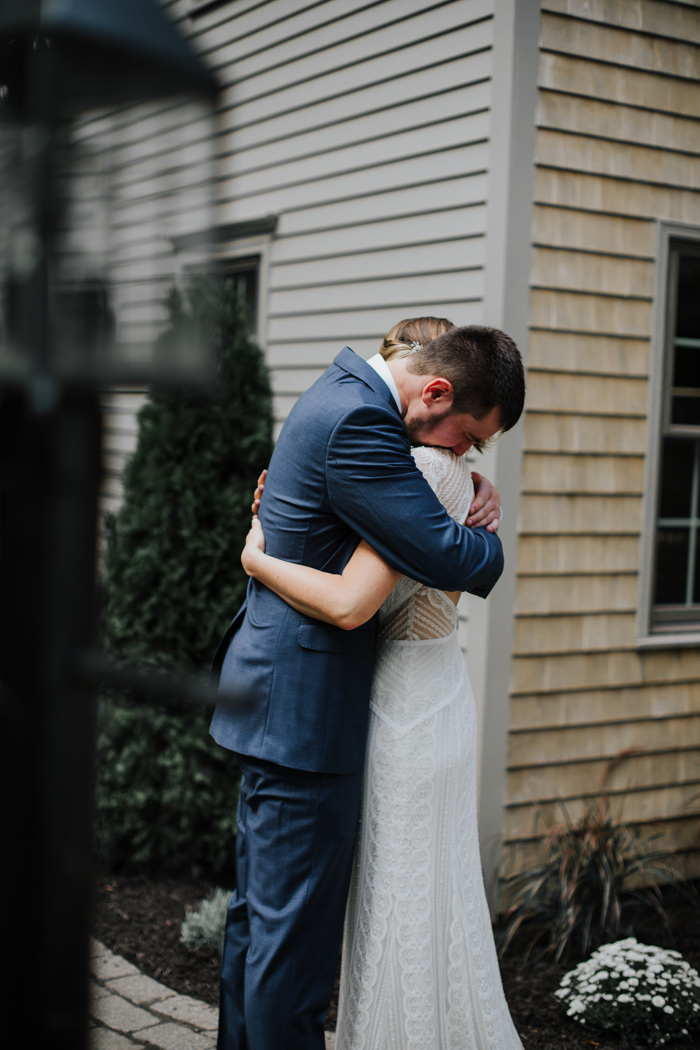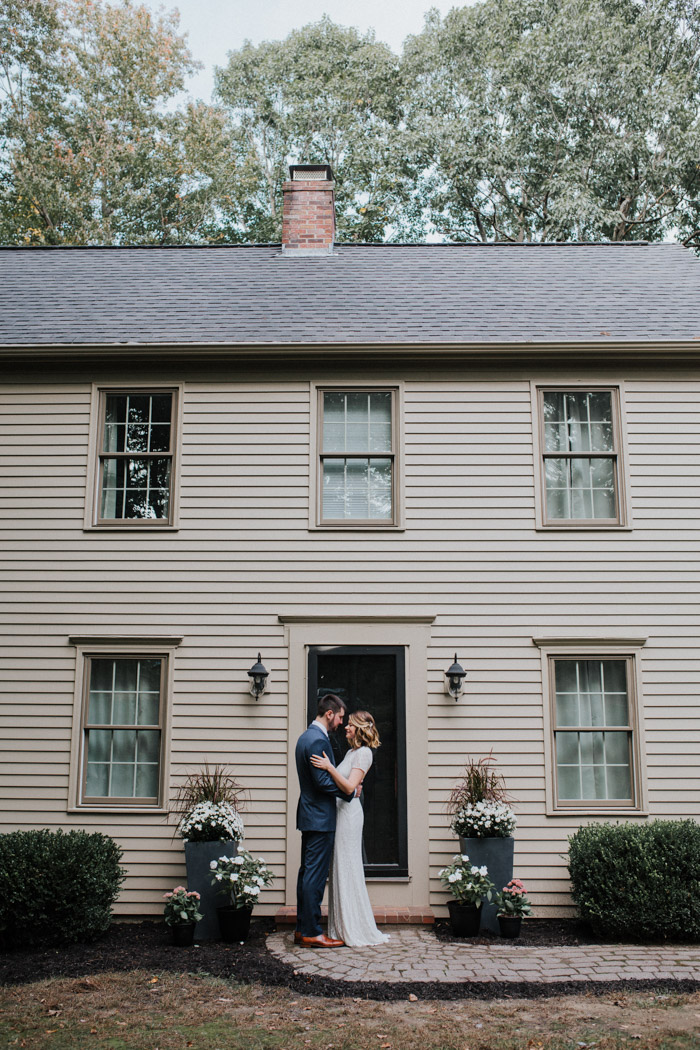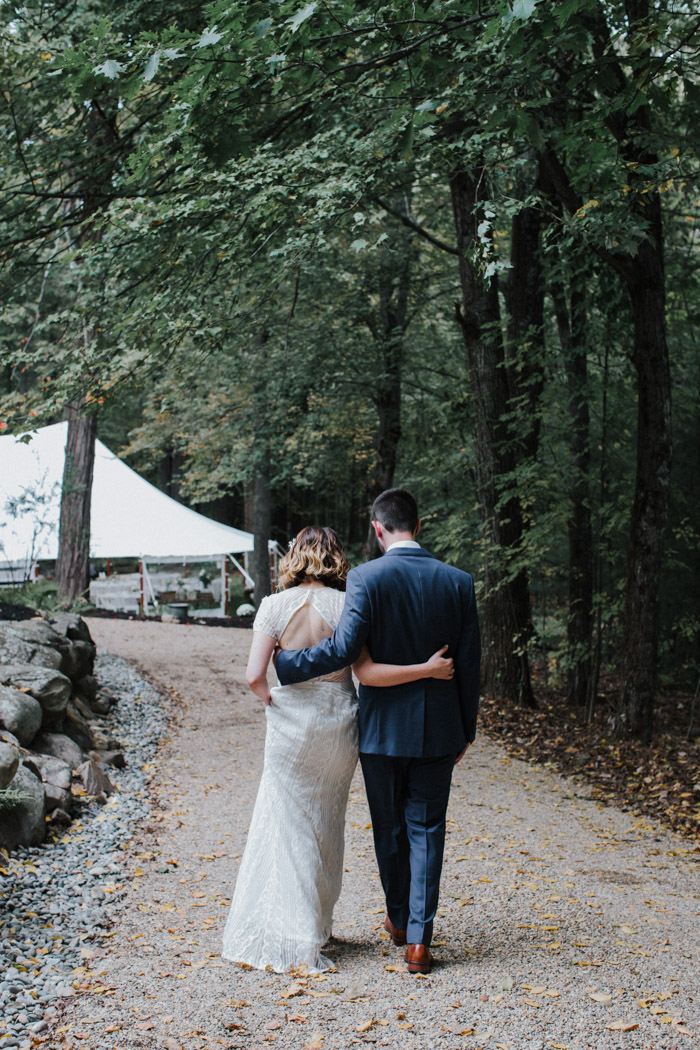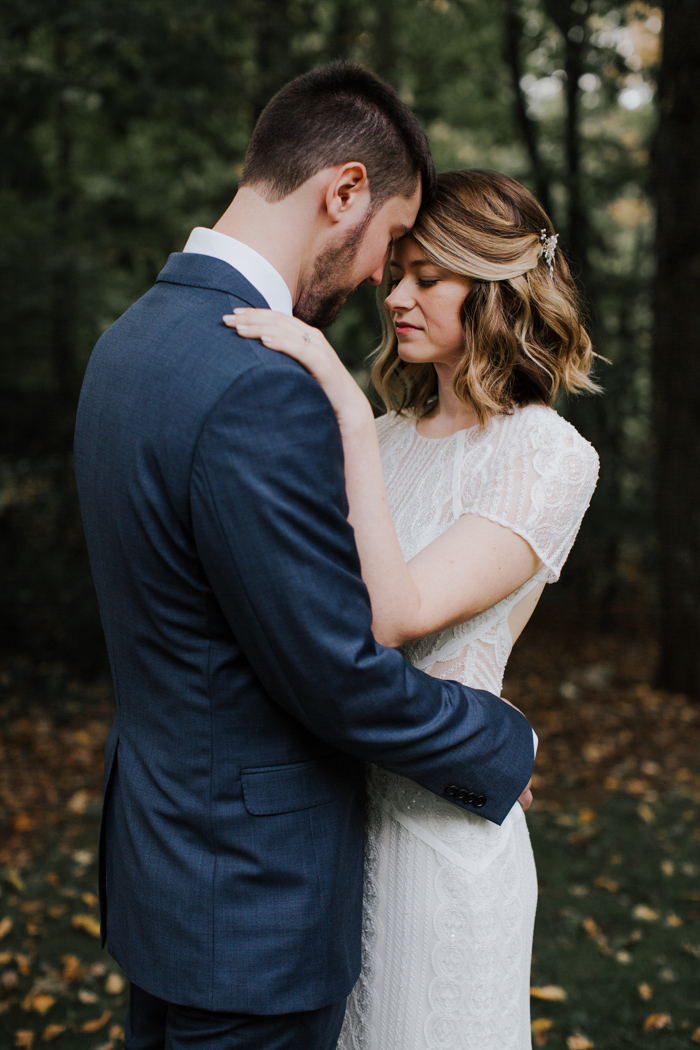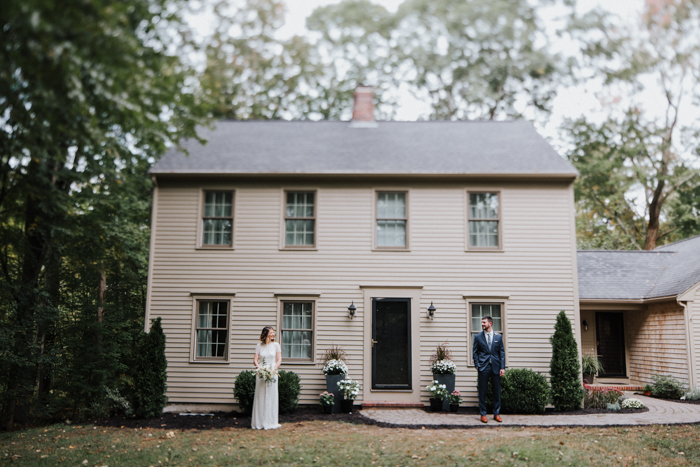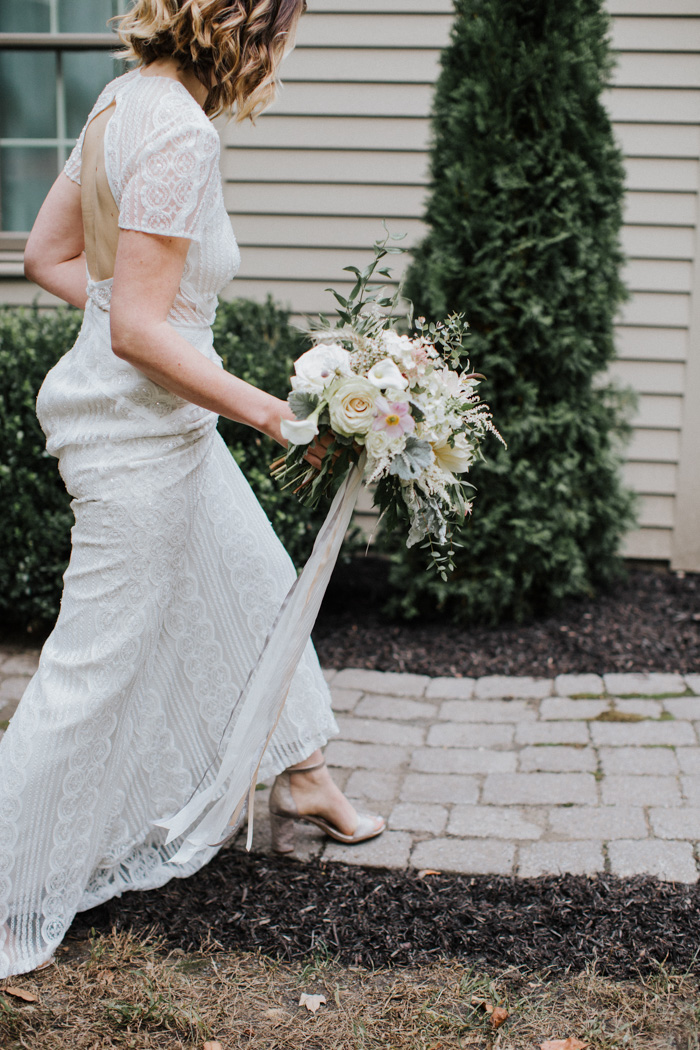 Ryan and I lived in Boston together for three years before we decided to buy our first house in New Hampshire. The day of the move, we unpacked and chatted about getting married in our new backyard. We weren't even engaged yet, but its towering oaks and intimate feel convinced us it was perfect. We wanted to throw a party that felt true to who we were as a couple and showcased our favorite things in the new home we were so proud of.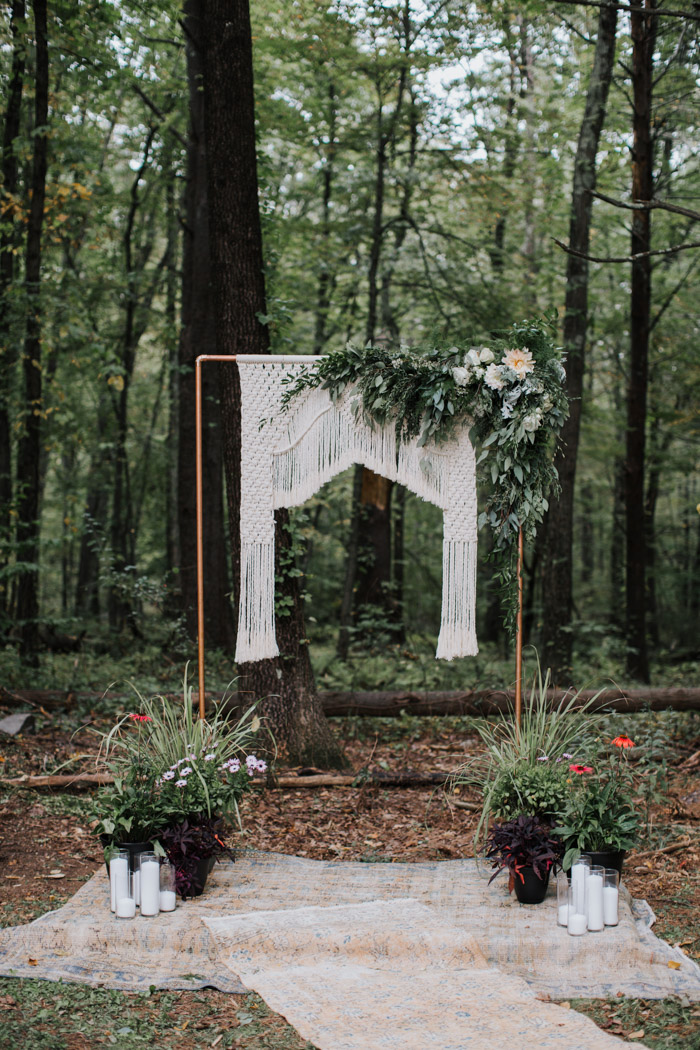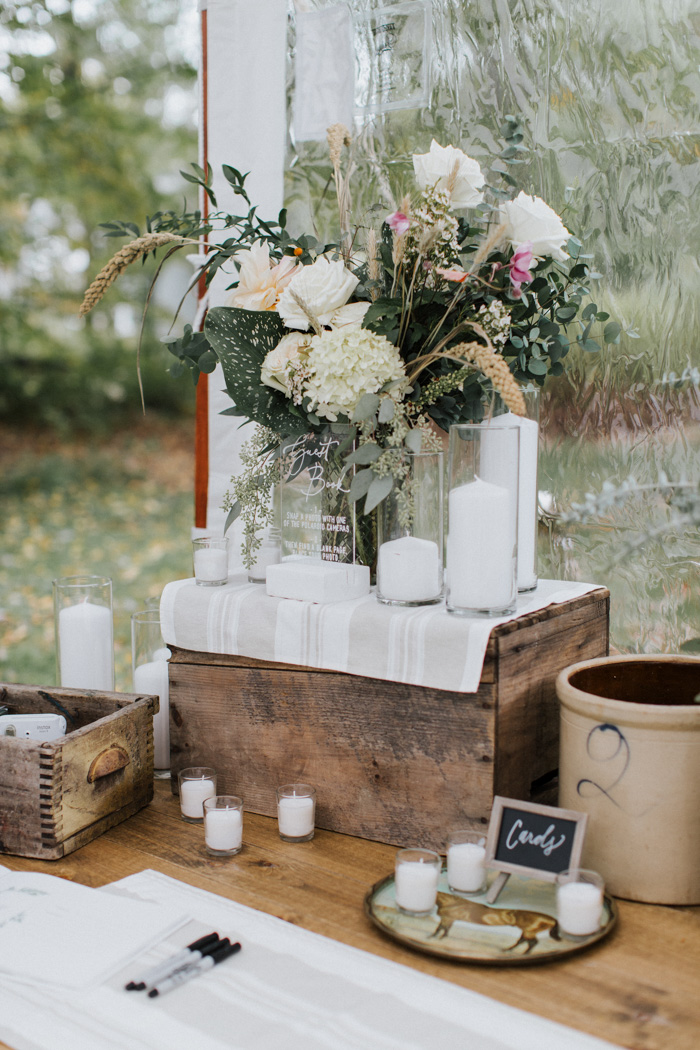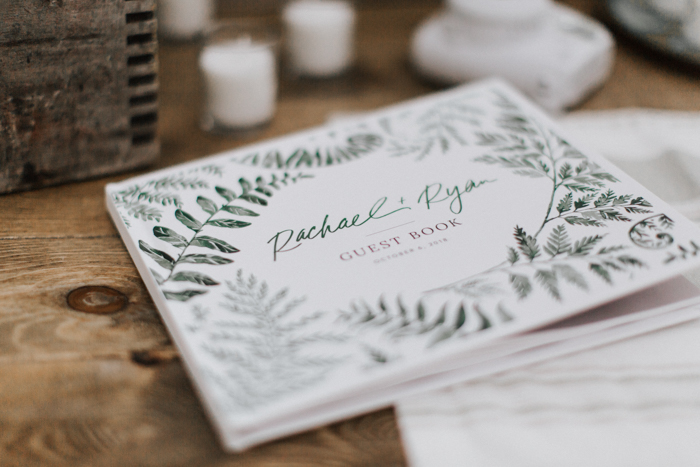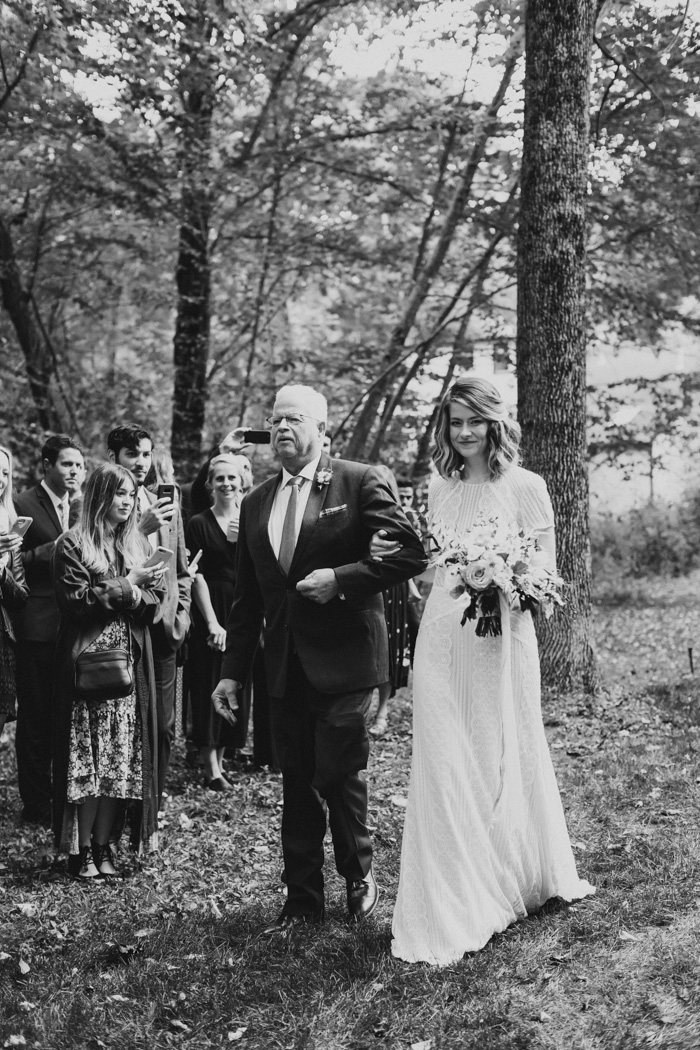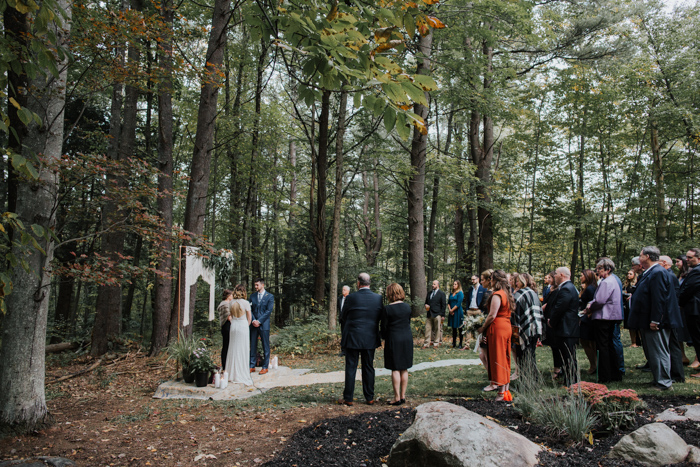 We asked one of my closest friends, Morgan, to perform the ceremony. She was my roommate at the time Ryan and I met, so it felt right to have her standing up there with us. We knew Morgan would take her job seriously, but when all was said and done, she blew us away with her thoughtful eloquence! The most stressful part of the day was delivering the vows we had written to each other. I actually considered scrapping the idea altogether, but I'm so happy we went through with it. Making lifetime promises in front of family and friends was unbelievably meaningful, and rumor has it there were more than a few misty-eyed guests looking on.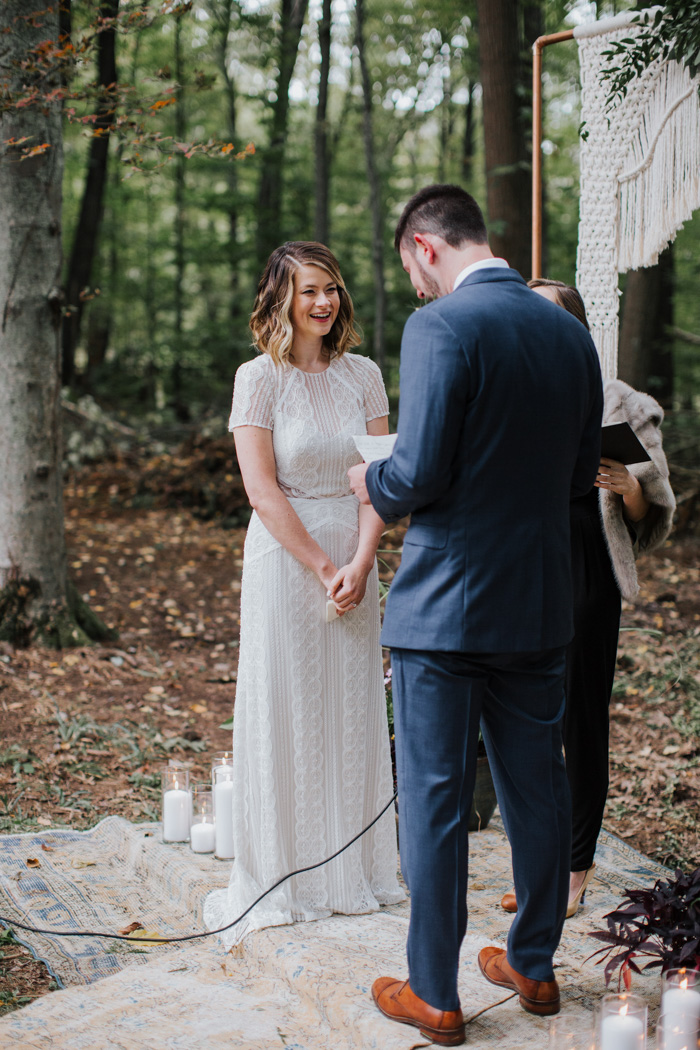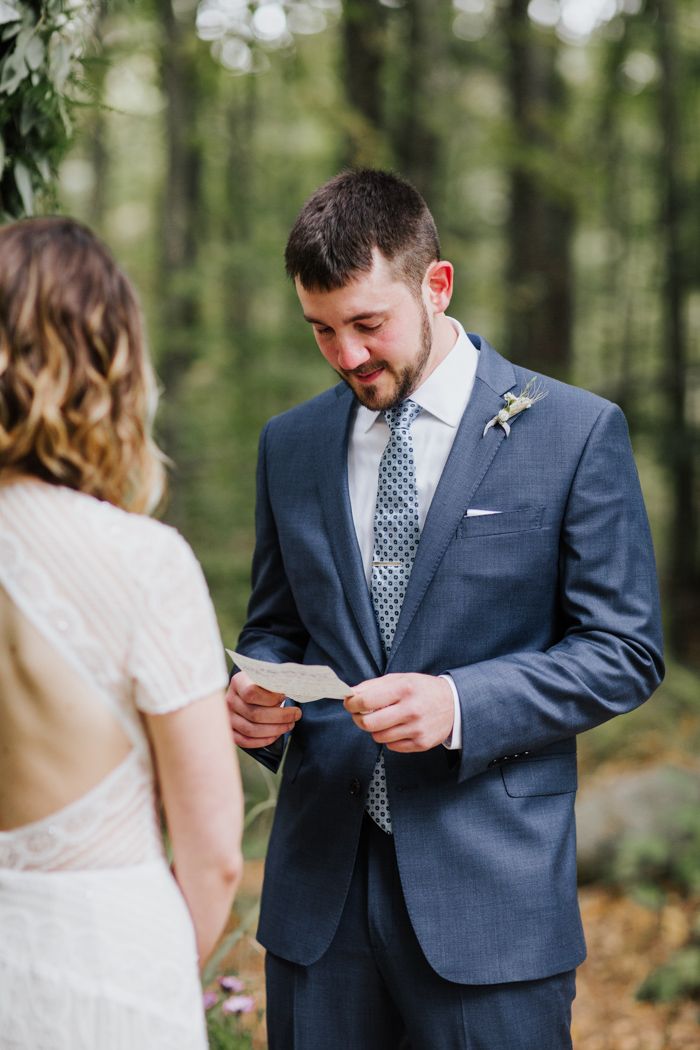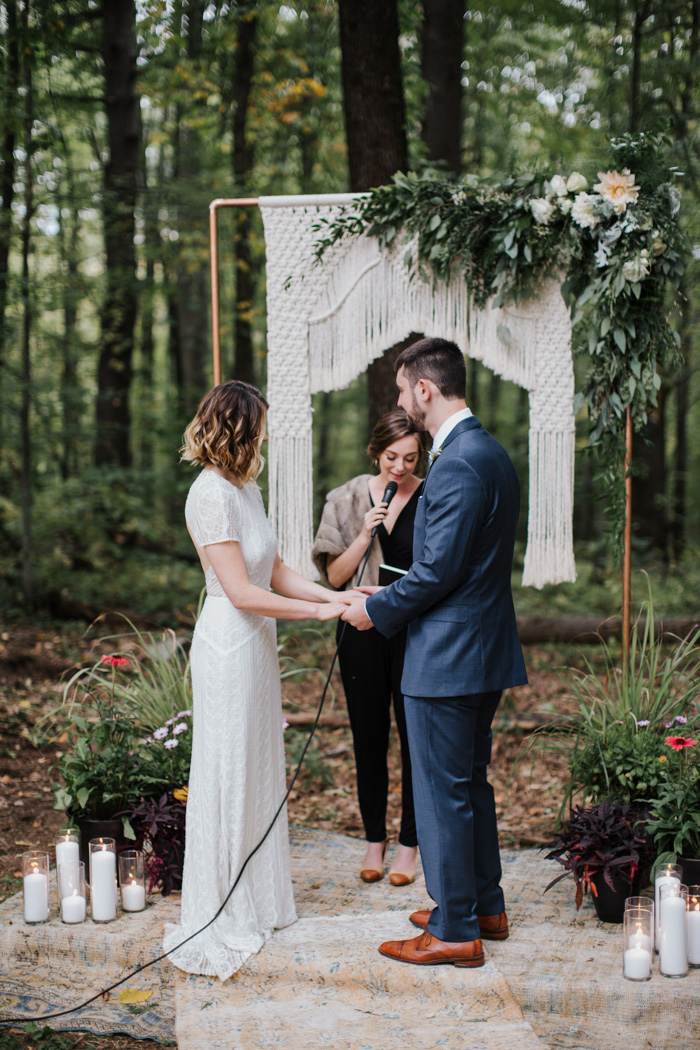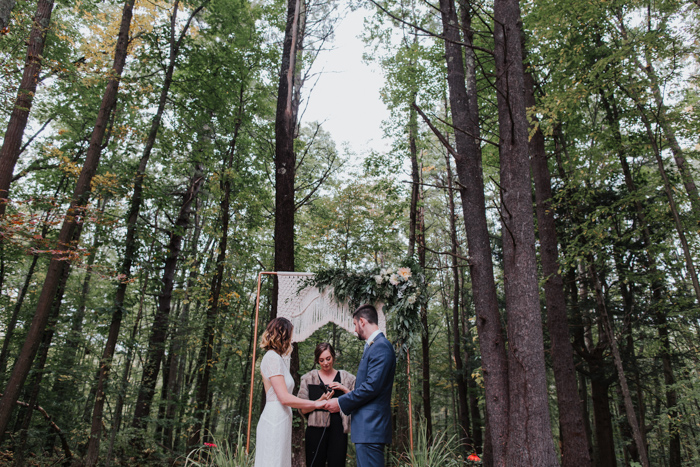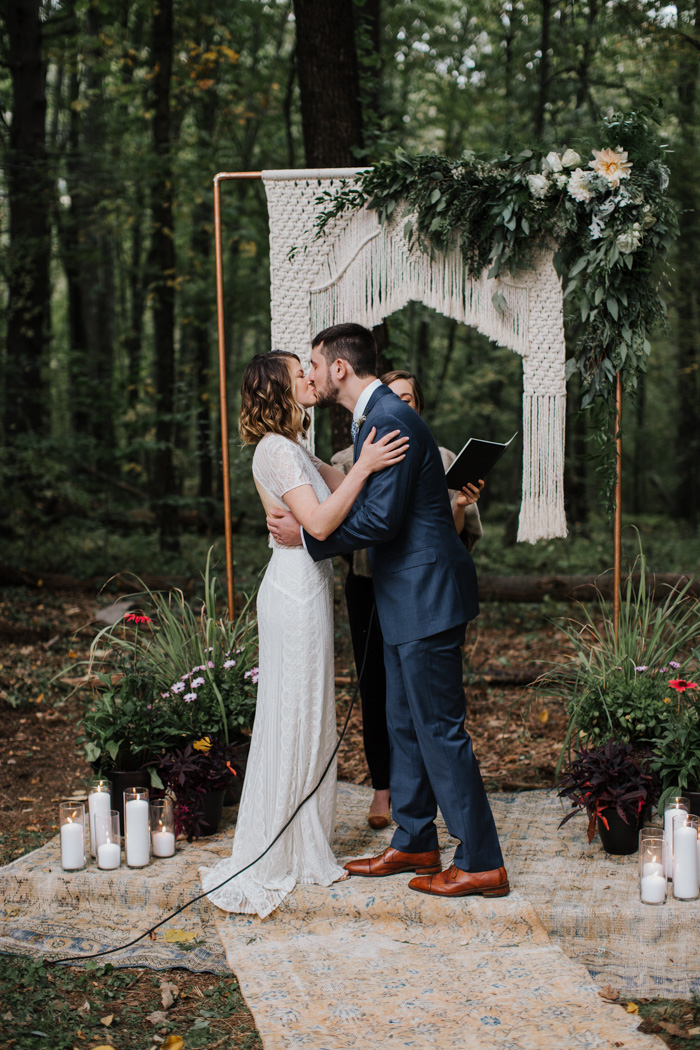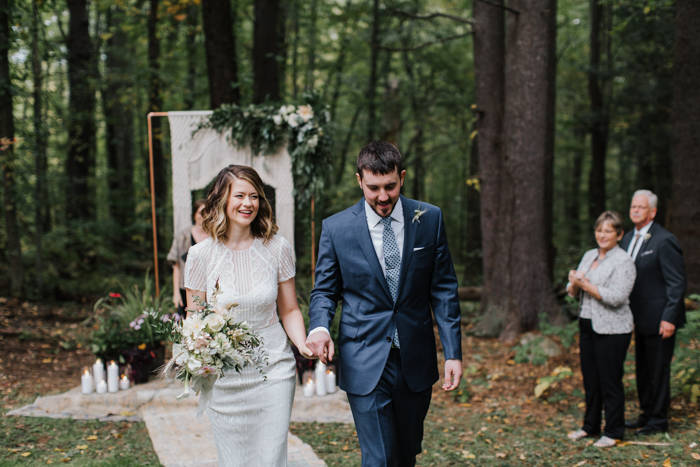 Our advice to couples planning their wedding would be to ask for help early and often. You're either going to need to hire professionals or rely on the generosity of friends and family. The majority of our wedding prep happened just three months before the big day. Ryan and I worked as a team, splitting up the must-dos per our personal strengths. While he was organizing vendors, cutting tree branches, and fixing up the house, I was designing invitations, crafting decorations (hello, macrame ceremony arch), and fretting about vintage Turkish rugs arriving in time. Looking back, I still can't believe we got it all done; it really came down to the help of our family and friends. There was no task too big or too small. From setting up chairs to shoveling mulch, everyone chipped in.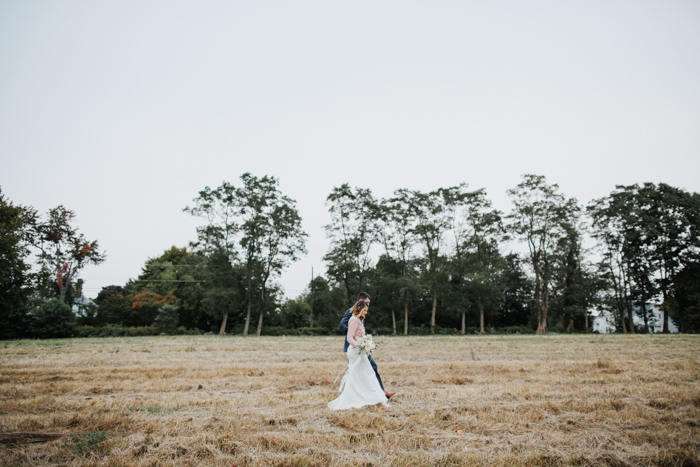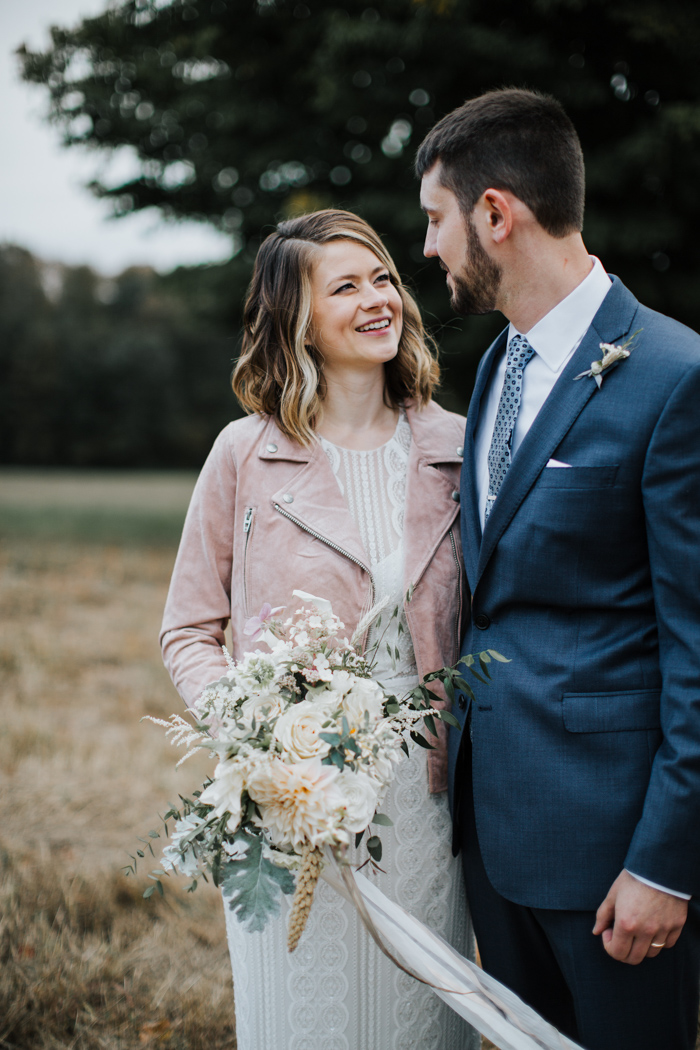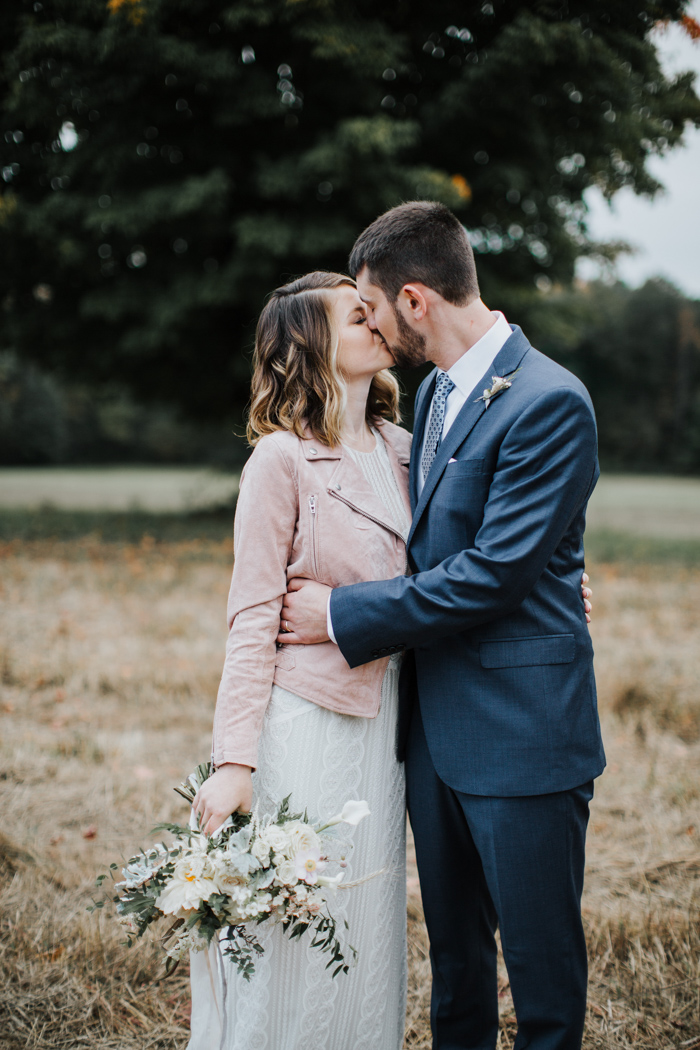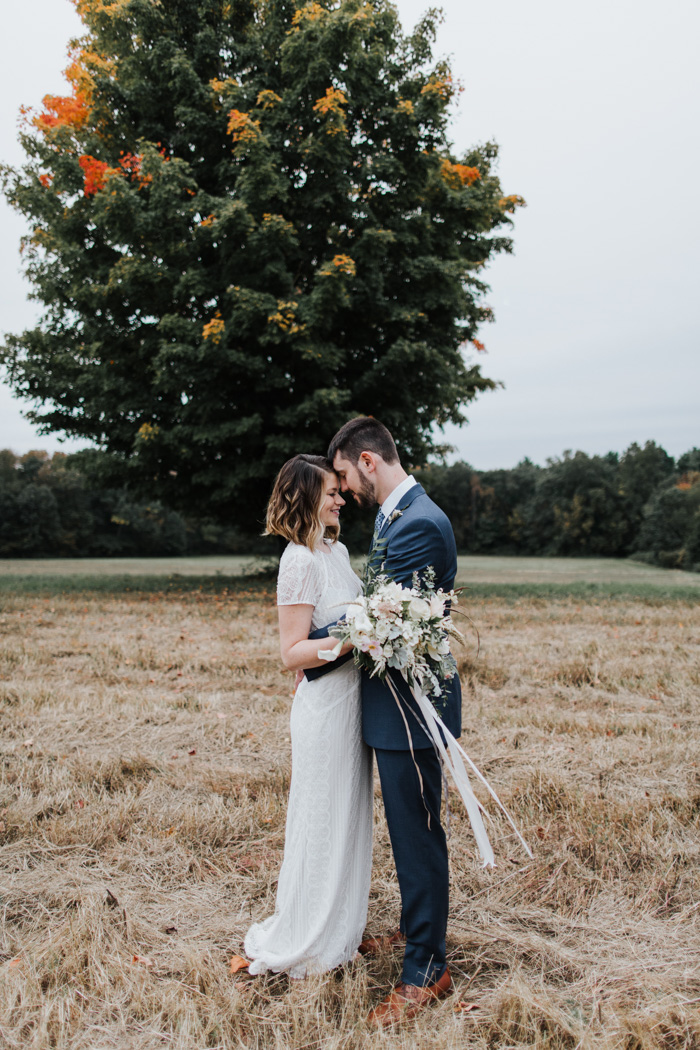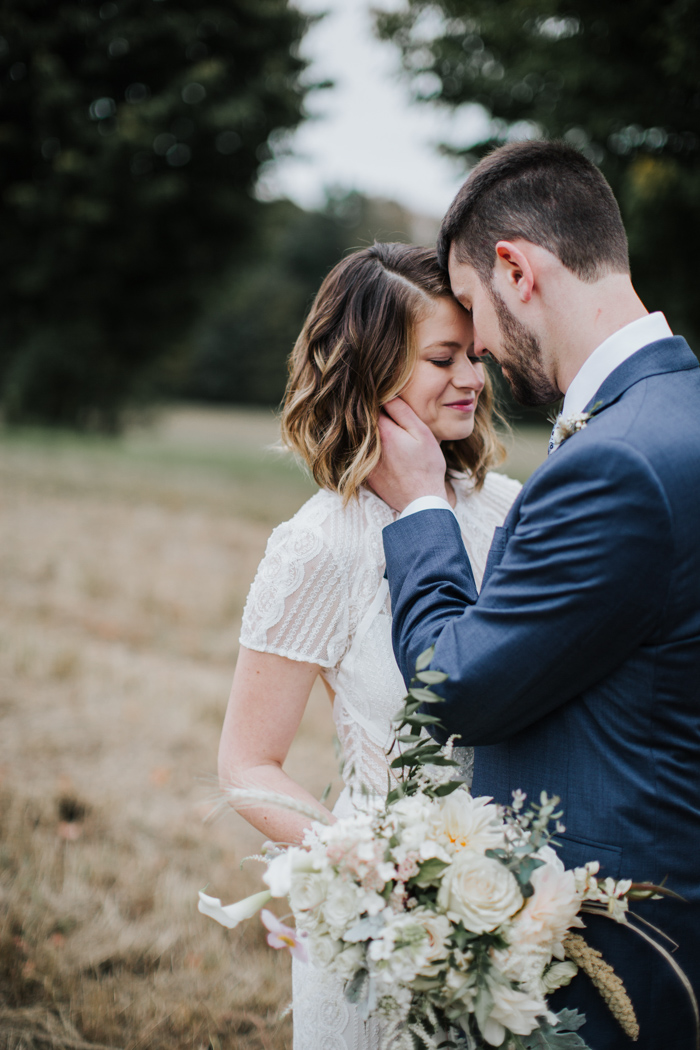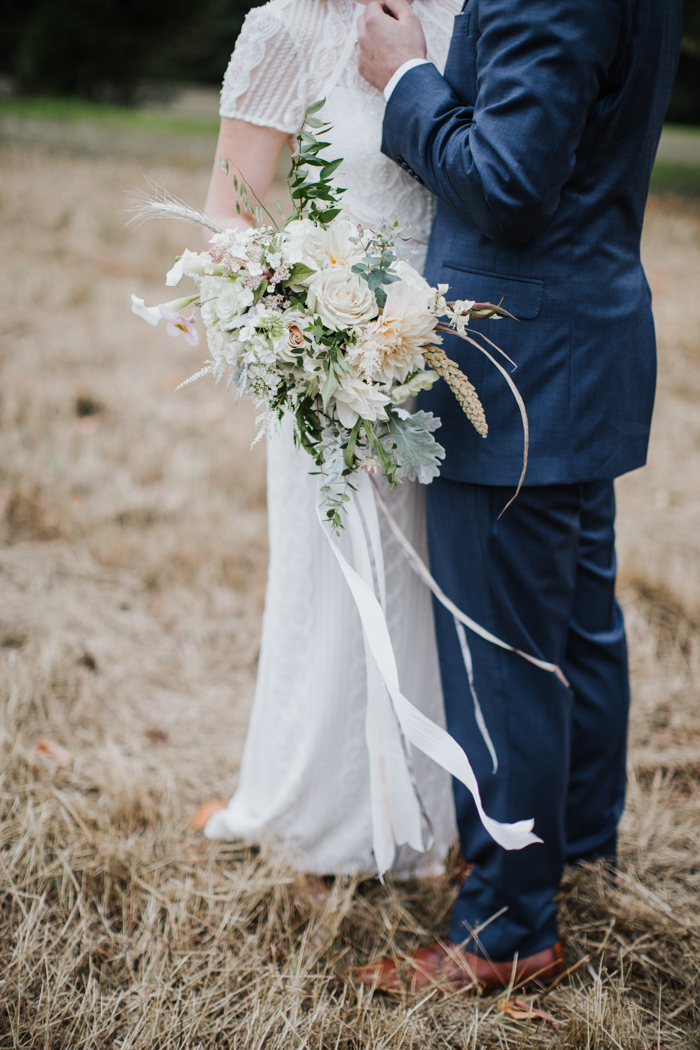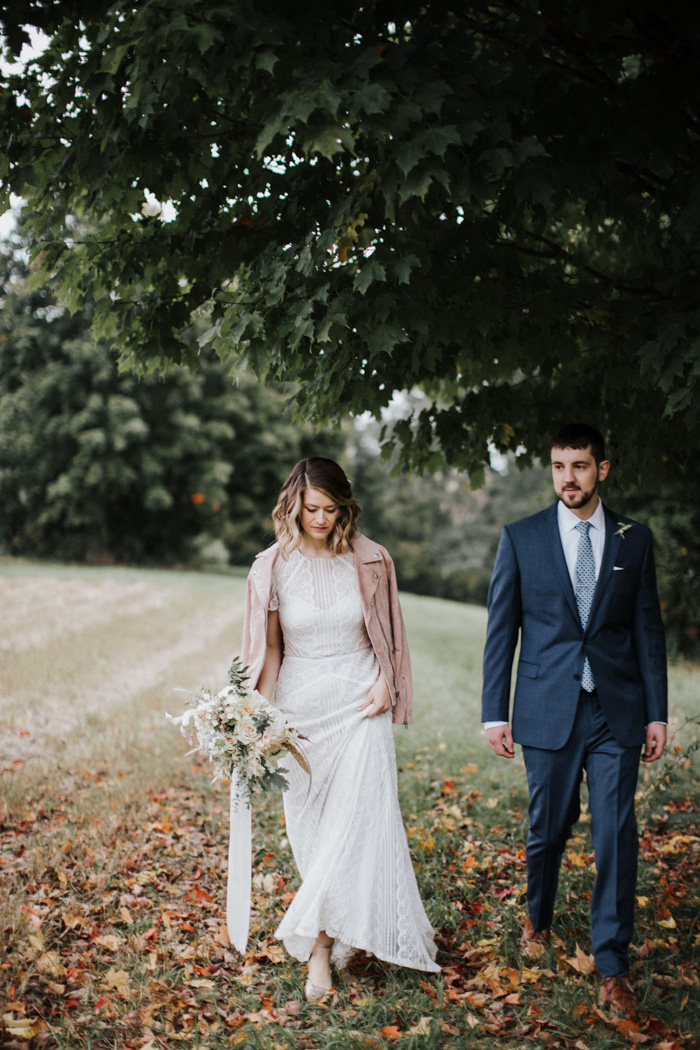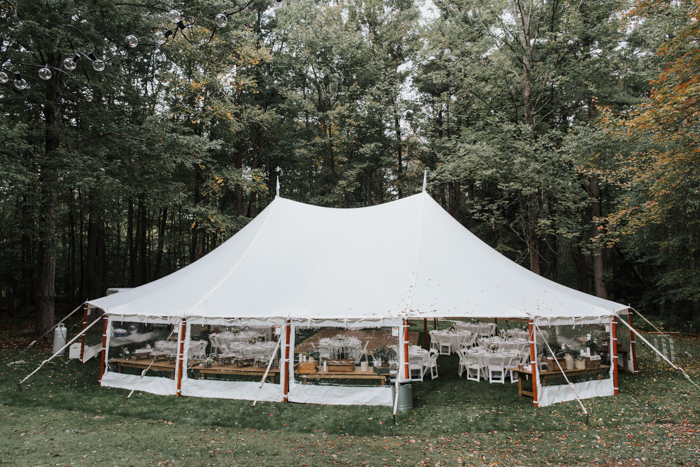 One of the things I was most looking forward to was having the opportunity to craft all the decor pieces for the wedding. I designed the wedding invitations and hand addressed the envelopes. All the event signage, was constructed out of plexiglass which I cut to size, wrote on with white paint pen, and was placed on either a wooden or copper stand. I've been wanting to work on a large scale macrame piece for awhile now, and the ceremony arch was the perfect opportunity, plus now it gets to live in our home with us forever. I also constructed the greenery hoops with the help of my mother to bring a focal point to the center of the tent, and help fill some of the empty space. They were made out of large quilting hoops and faux greenery, doing it that way allowed us to prepare them weeks in advance.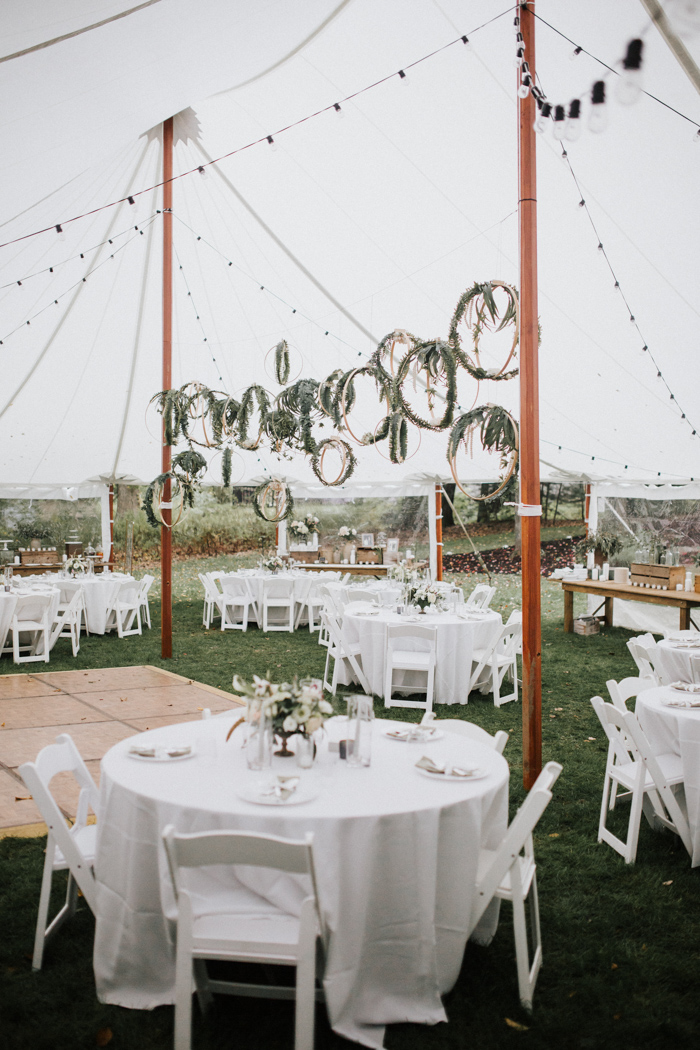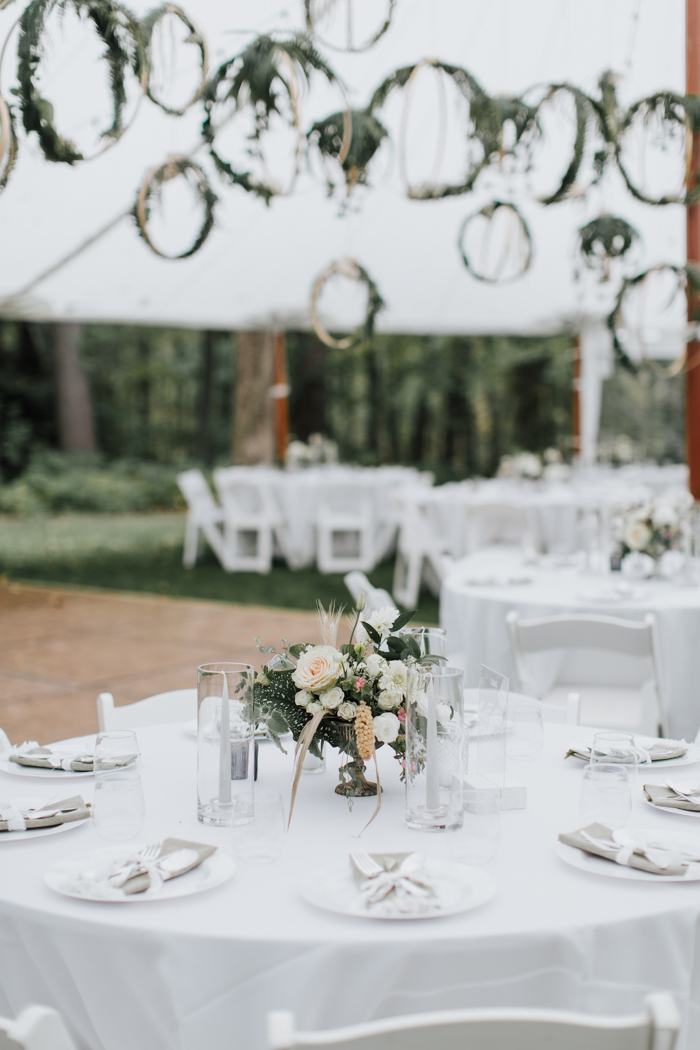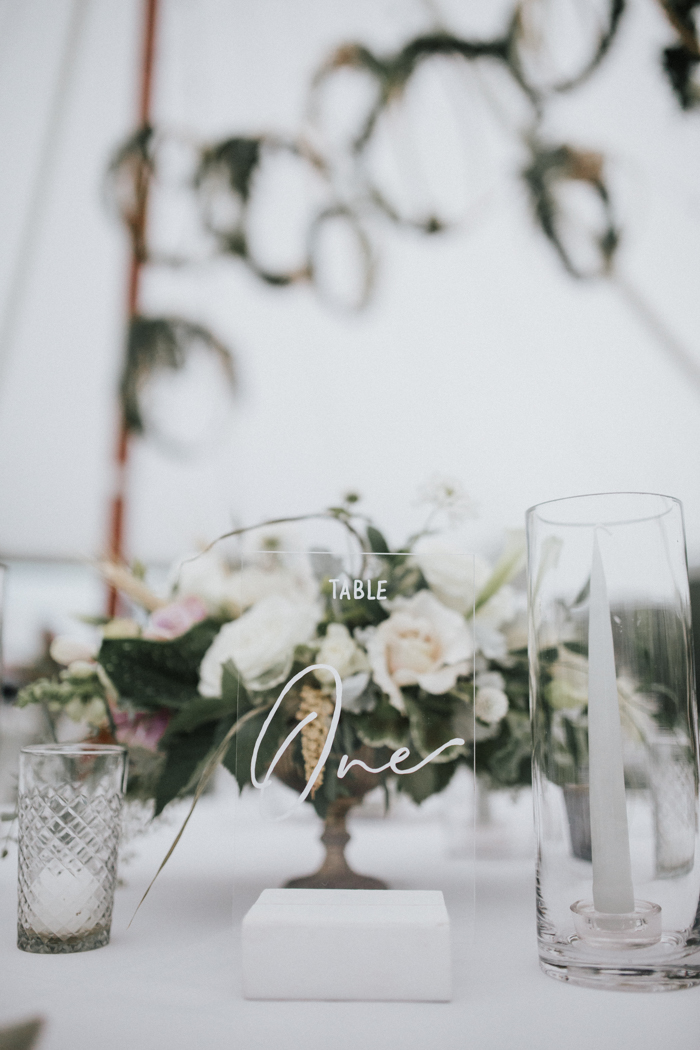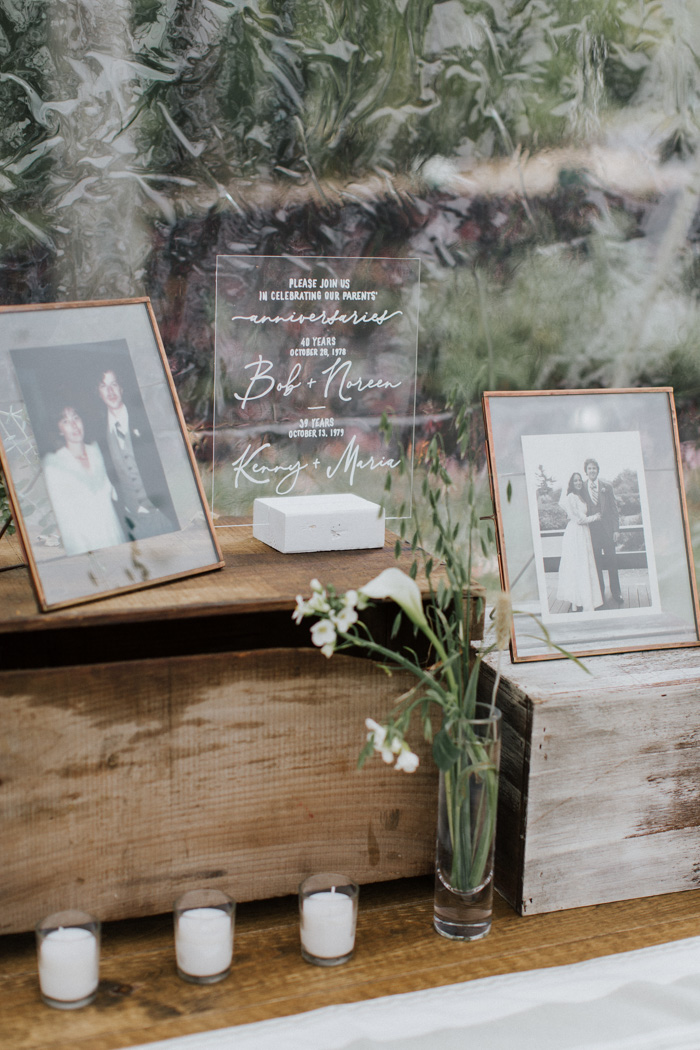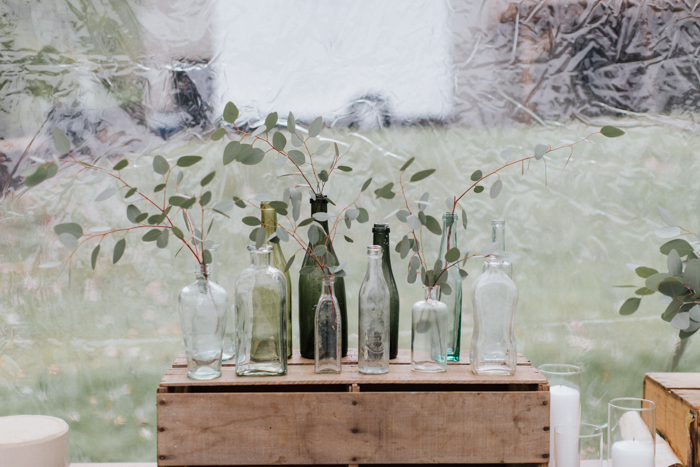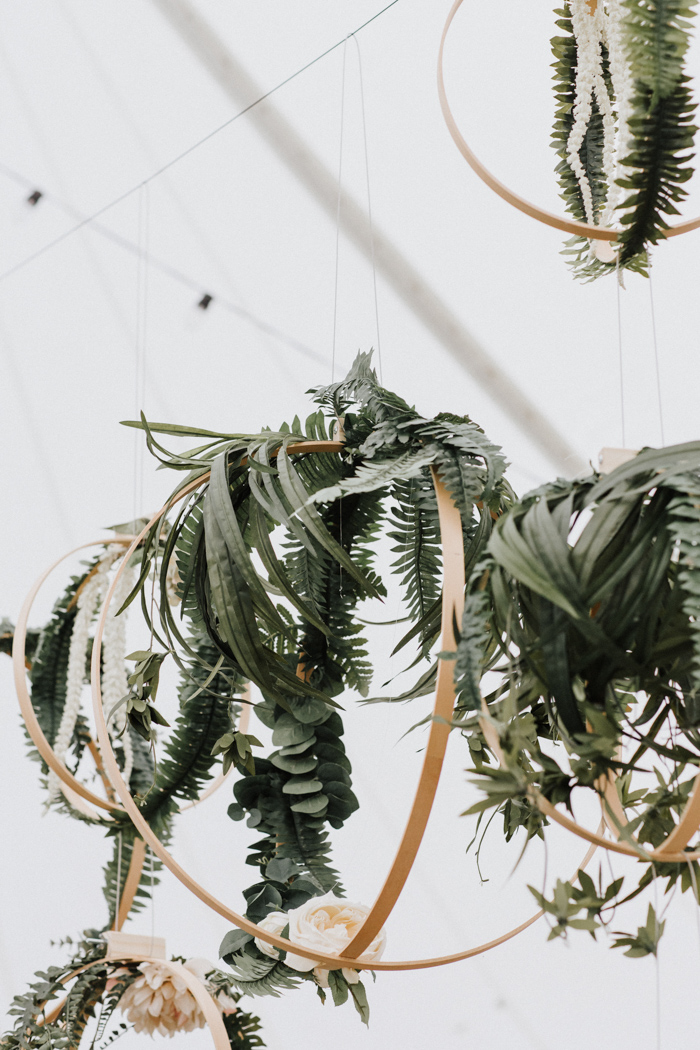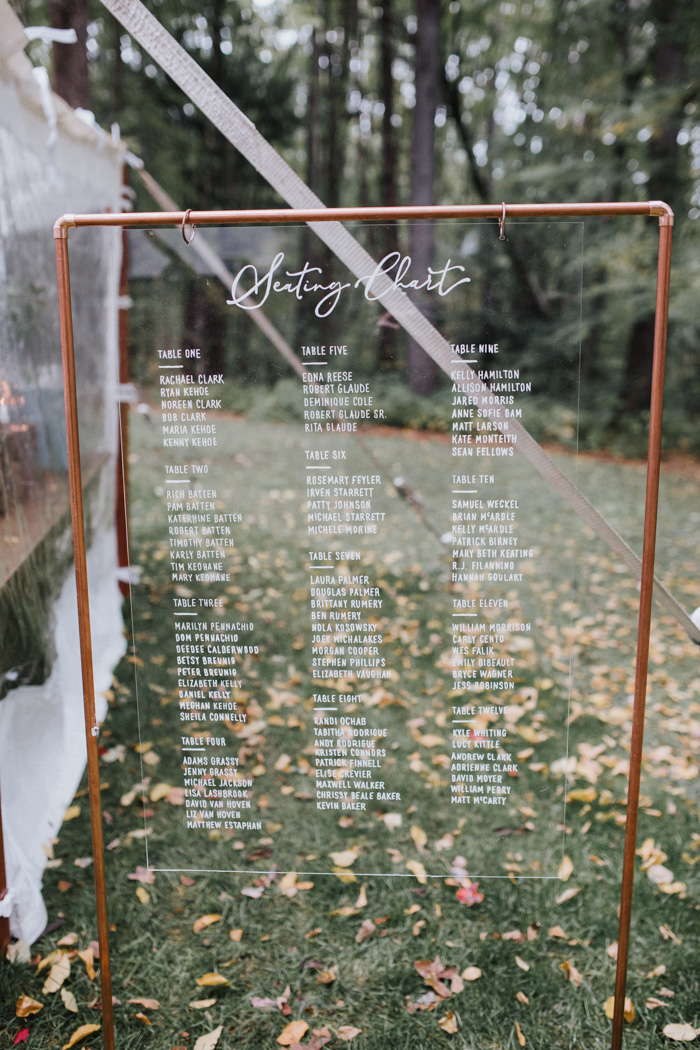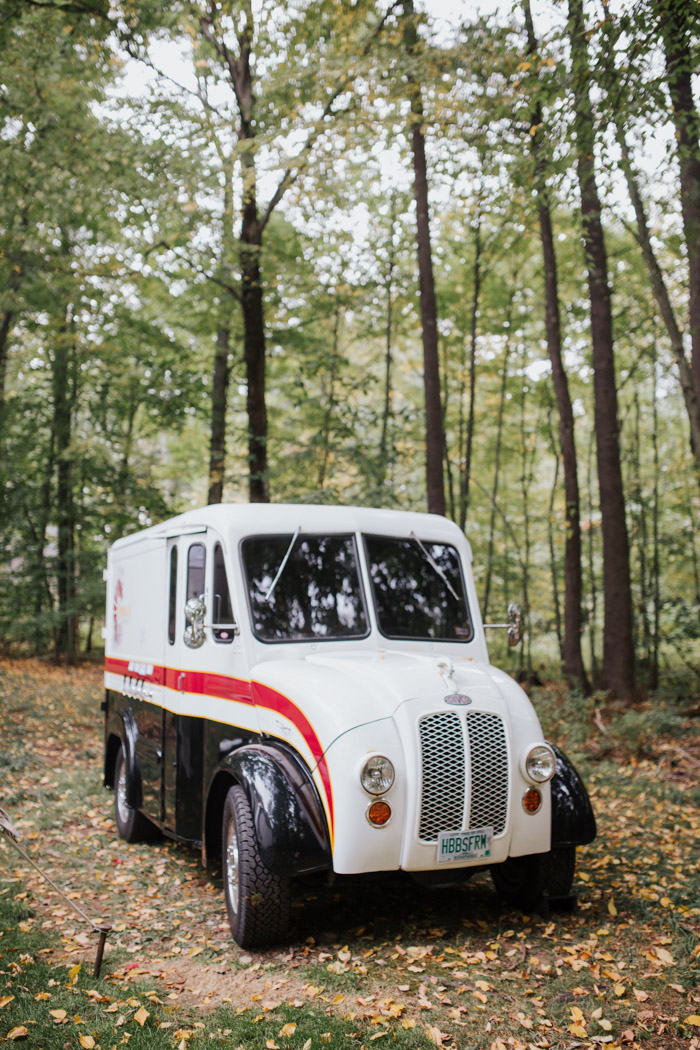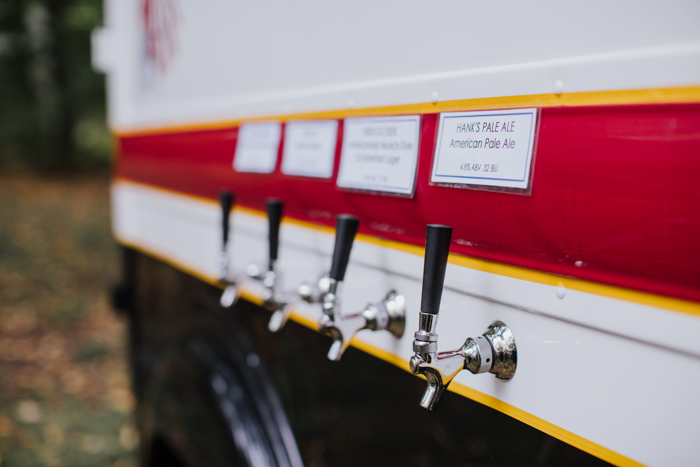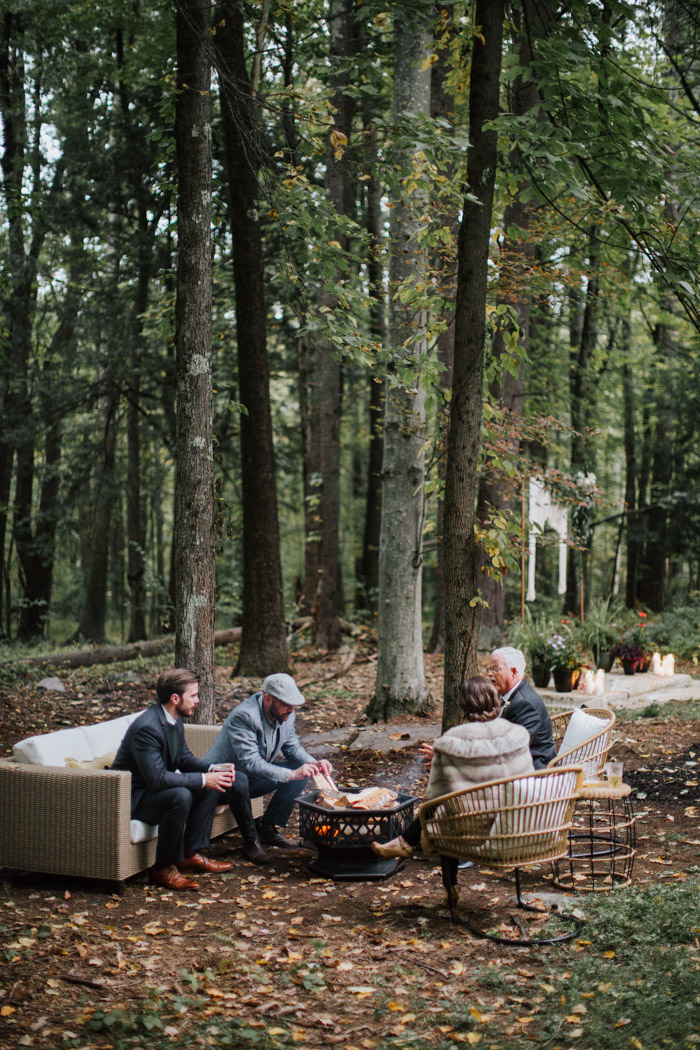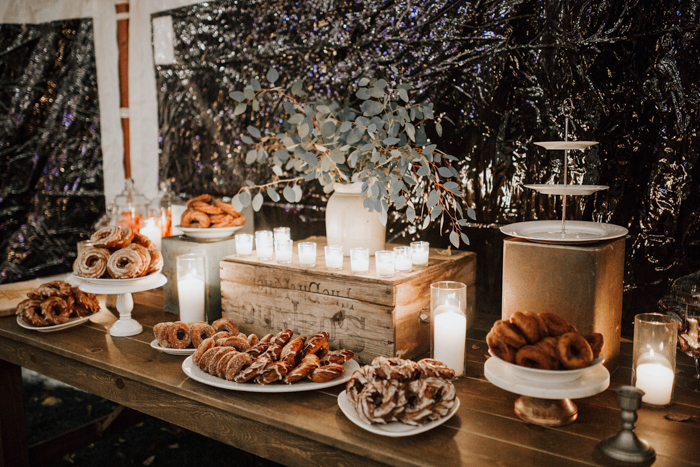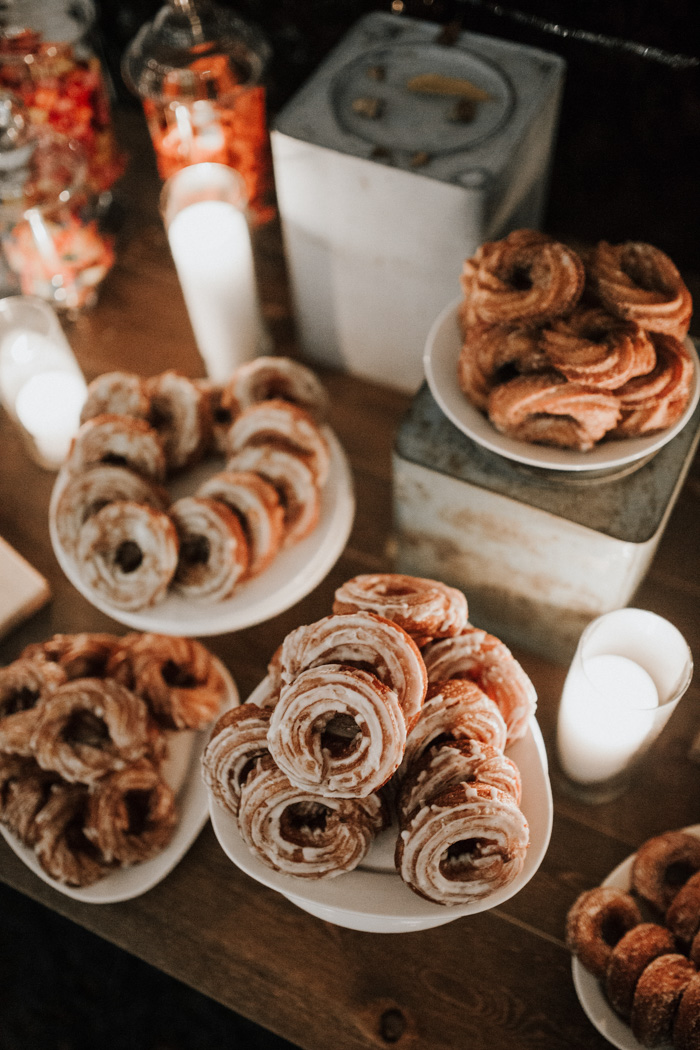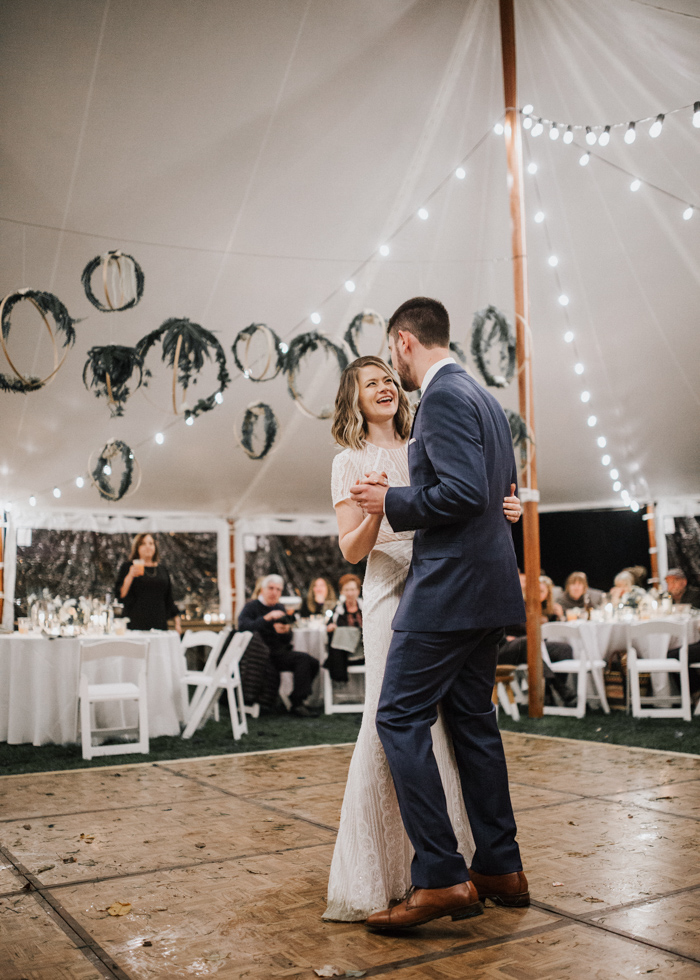 Our biggest congratulations to Rachael and Ryan, and a special thanks to Sarah Morrill Photography for sharing this beautiful New Hampshire wedding with Junebug! Love at-home weddings? This emotional Ontario wedding at home uses greenery decor in the most epic ways!