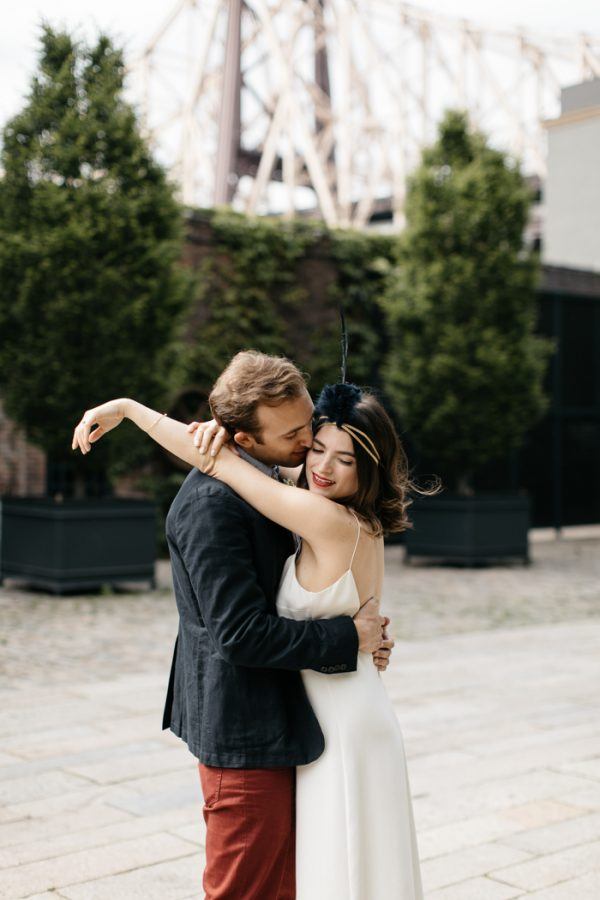 Before Betina and George head down to Miami for their traditional with all their friends and family, they decided to have an intimate elopement at The Foundry to celebrate their love for their New York home. The planners at The Creative's Loft helped bring the couple's vision to life, which included a ceremony in the venue's greenhouse and a cozy picnic for two. The bride also put a spin on traditional bridal style with a convertible Laure De Sagazan dress and 1920s inspired accessories. Photographer Jean-Laurent Gaudy did a brilliant job capturing this intimate, off-beat, and totally unique elopement!
The Couple:
Betina and George
The Wedding:
The Foundry, Long Island City, New York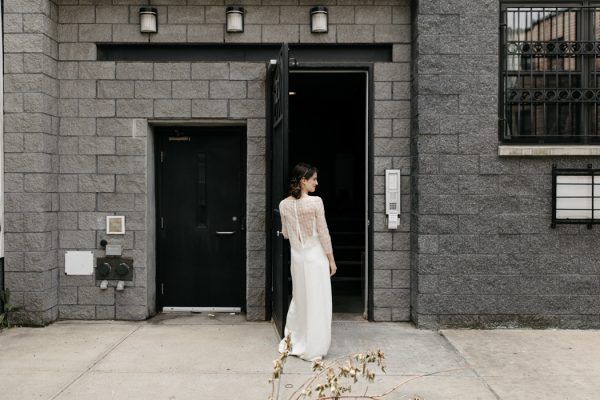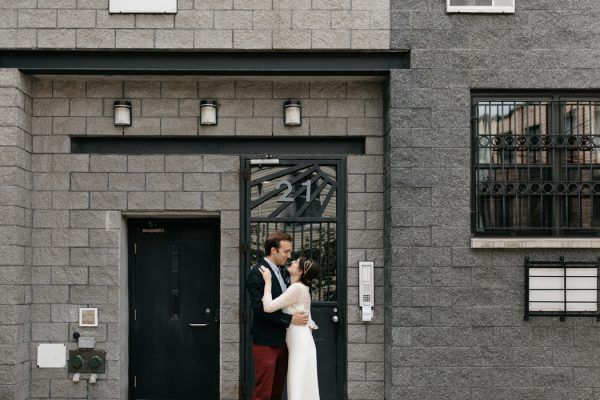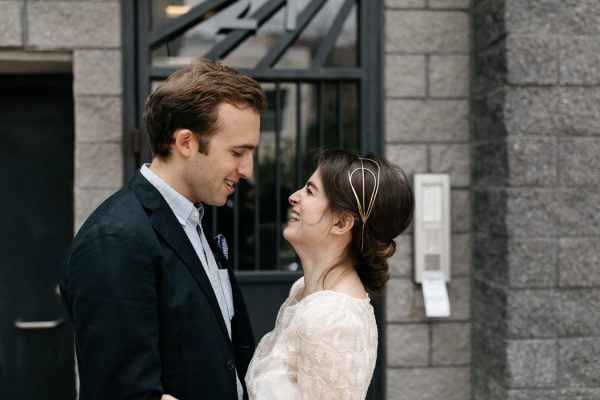 We are planning a big wedding to share with all our friends and family in Miami next year, but we wanted to do something intimate, just for ourselves in New York. We are childhood friends who met as kids in London, and then reconnected over a decade later here in the city. We started dating here, fell in love here, and now live together in Brooklyn. The city has a lot of meaning for us, so it felt important to have a celebration here. We get to have our cake and eat it, too. (I also get to wear two totally different dresses!)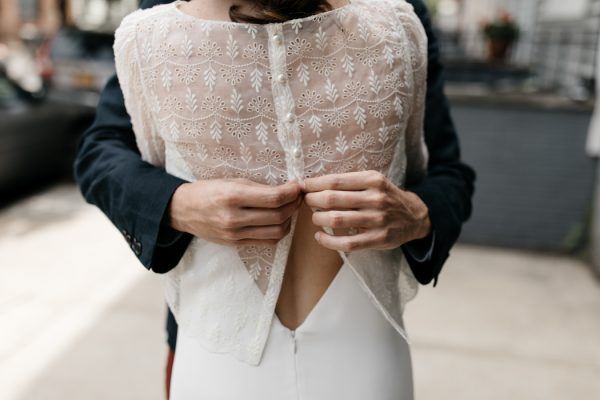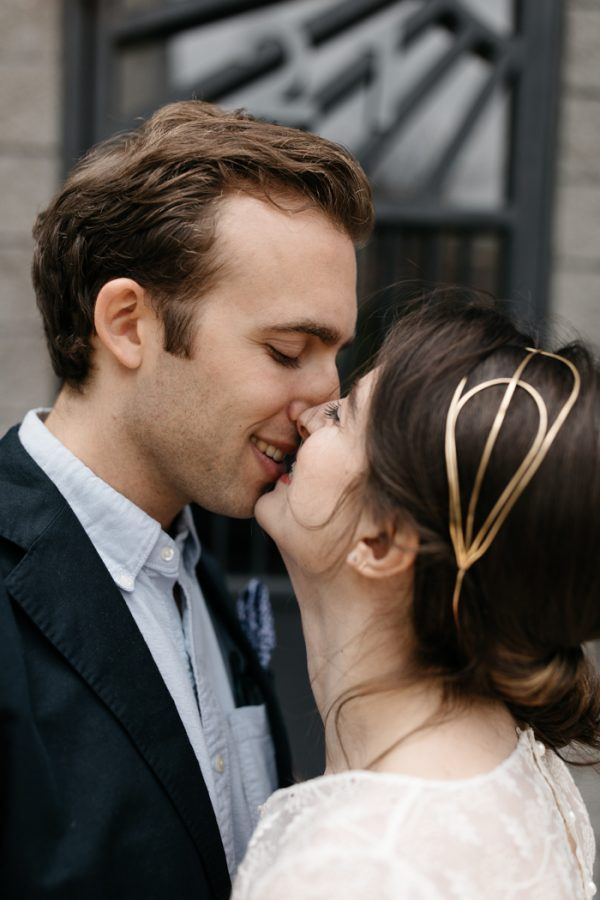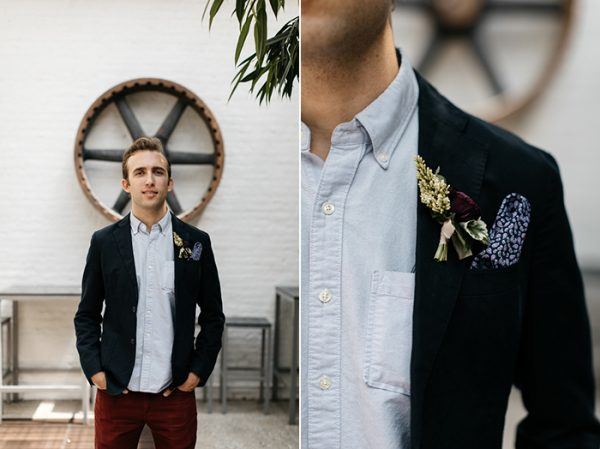 SHOP THIS LOOK

SHOP THIS LOOK
The most memorable parts of the day were getting ready together and breaking the usual wedding "rules." The day was really just about the two of us, so we didn't feel like we had to follow any of the usual wedding day conventions or answer to the expectations of others. We got to do whatever we wanted, and really just be ourselves.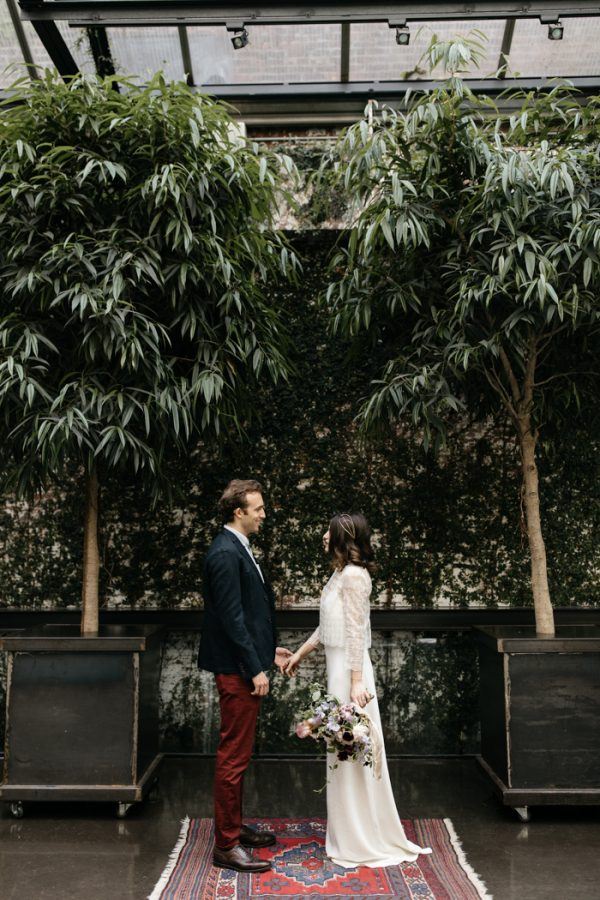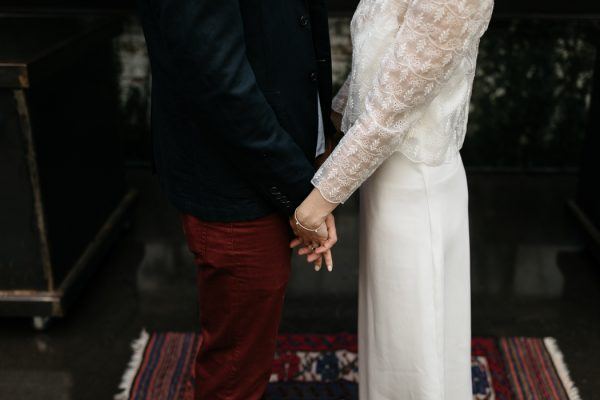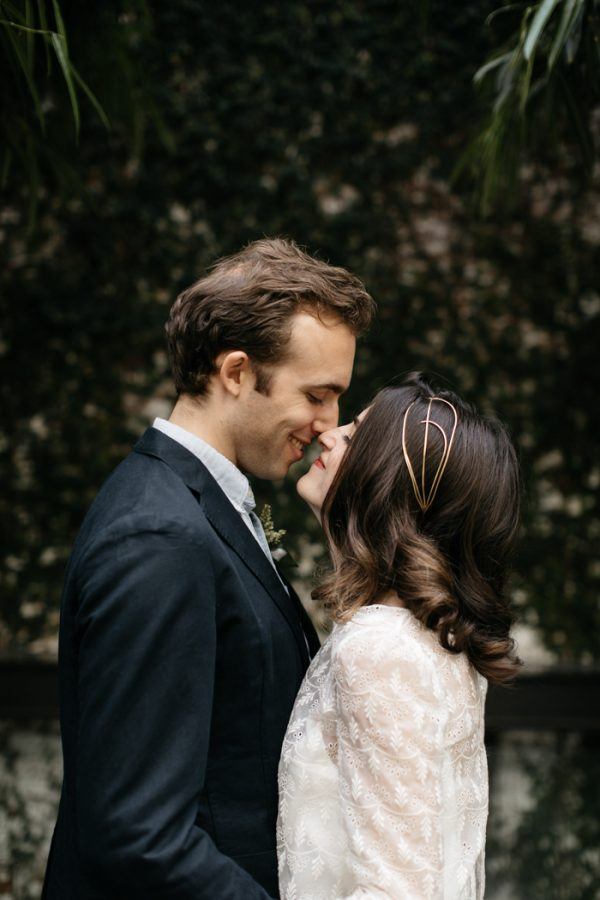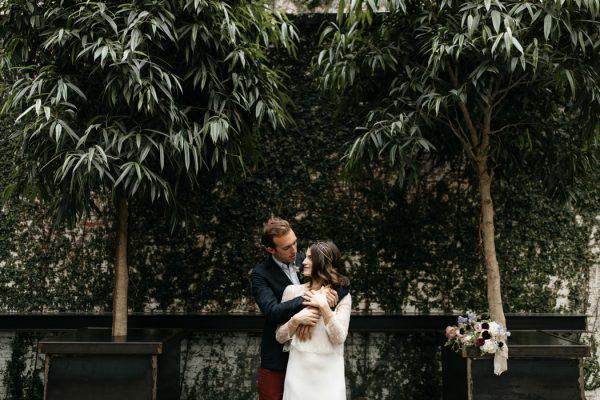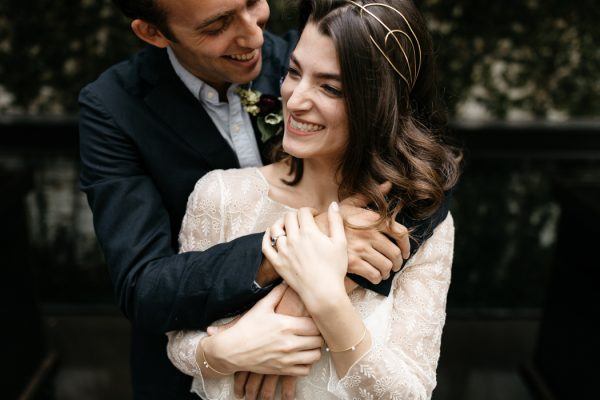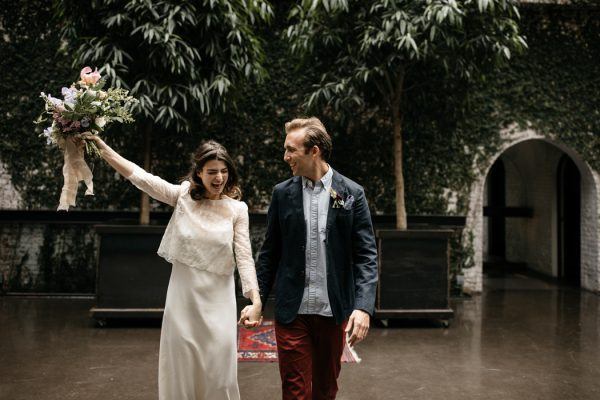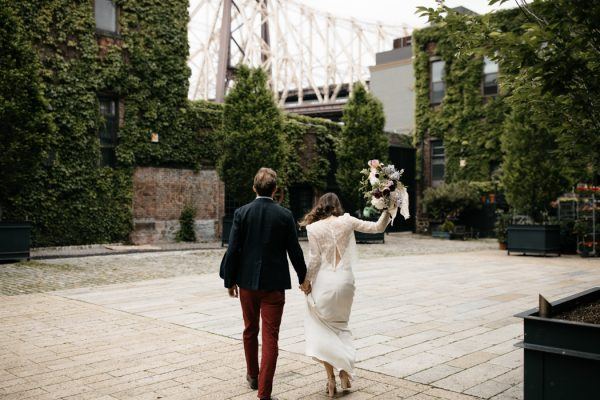 Working with Jean-Laurent Gaudy was easy and fun. He had a calm and quiet energy that helped us relax in front of the camera and be ourselves. Most of his work is done in a spontaneous manner that doesn't feel too staged, so it was a fun surprise to see the moments he captured when we saw the images for the first time. When he did pose a shot, it came out feeling elegant and timeless, which is what we wanted. We also love that he told a story with his camera. In addition to the photos of us, he captured details of our neighborhood and first home together that really add texture to the documentation of the day.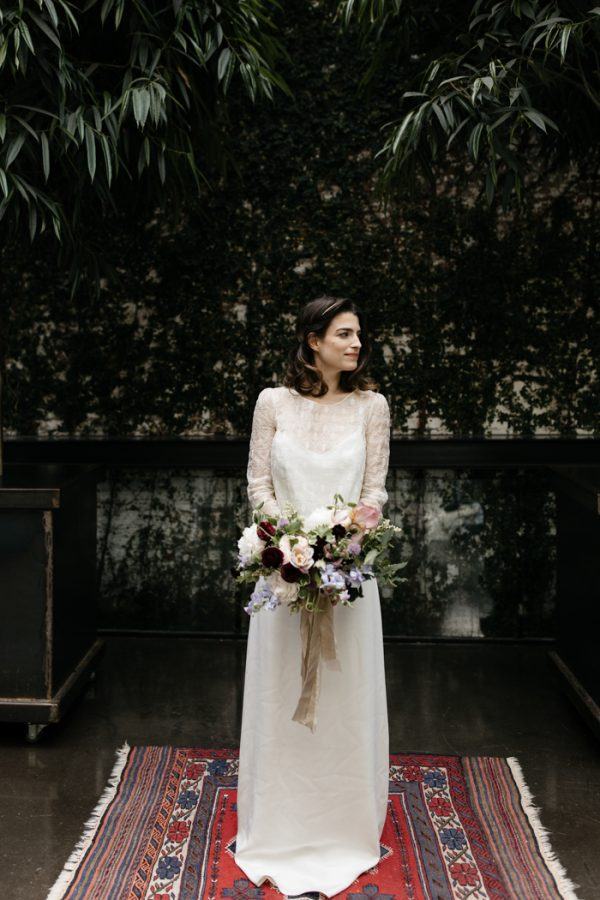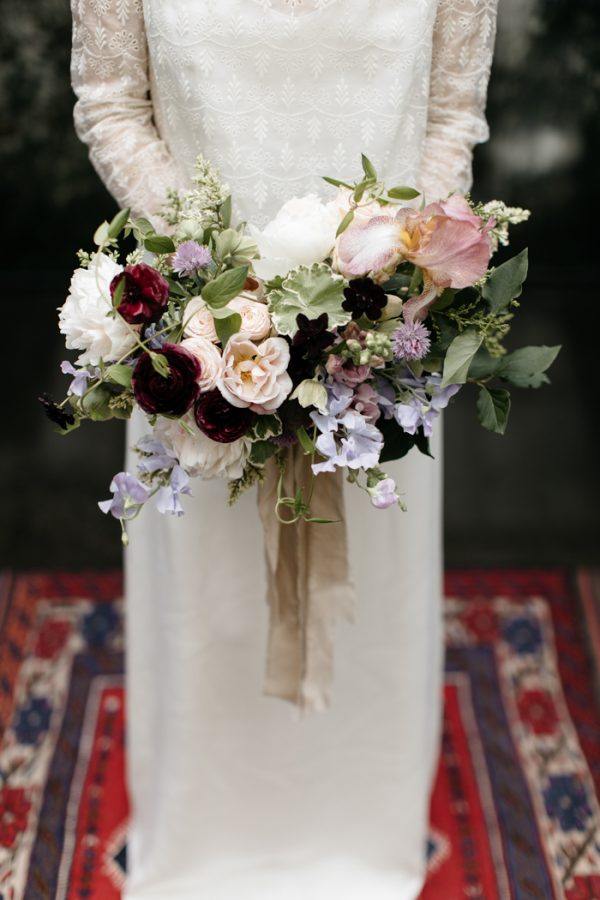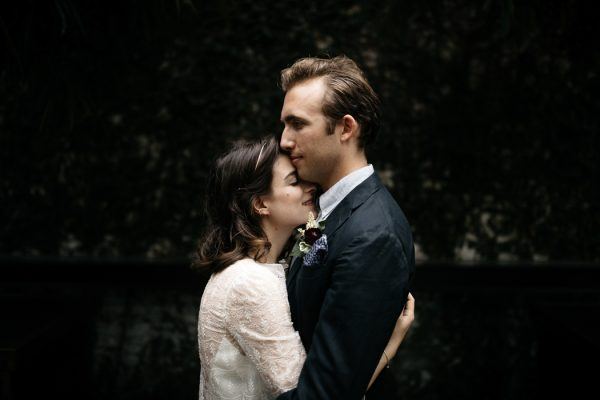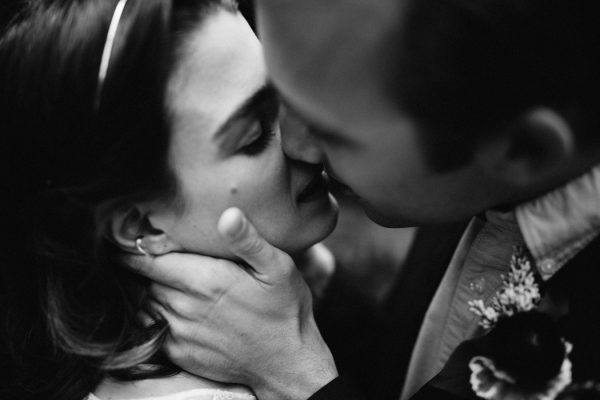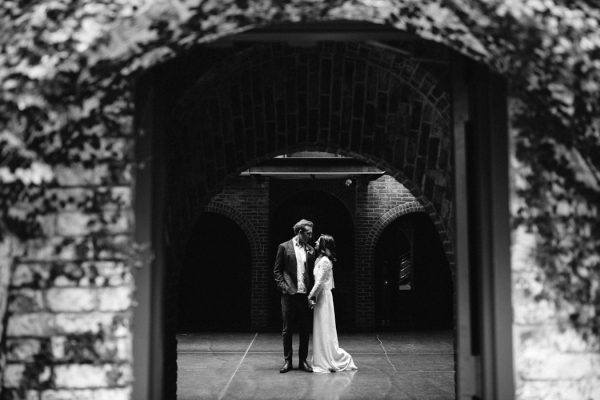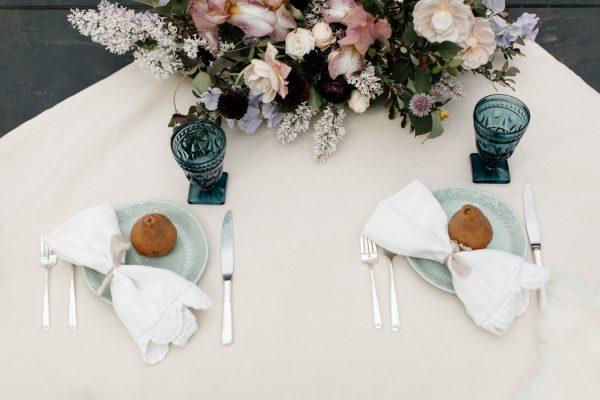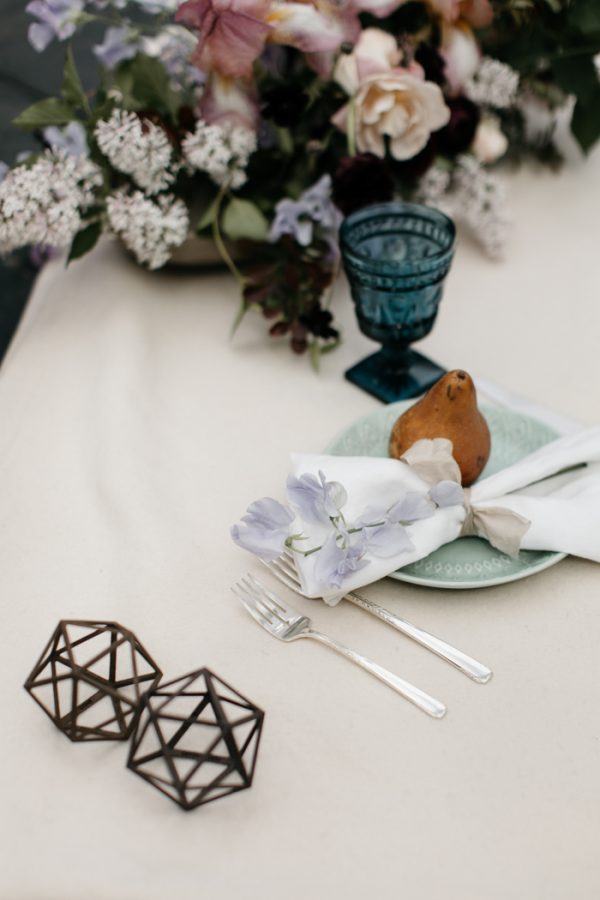 SHOP THIS LOOK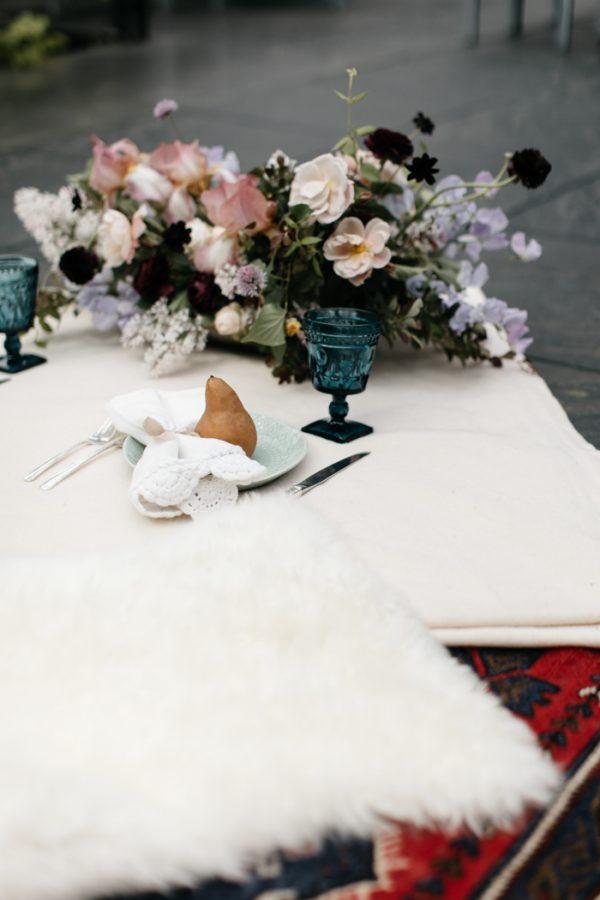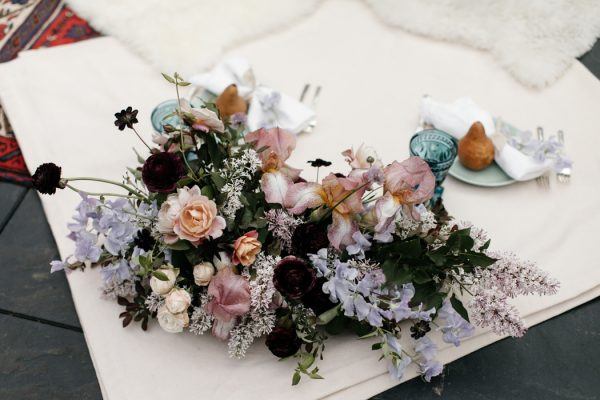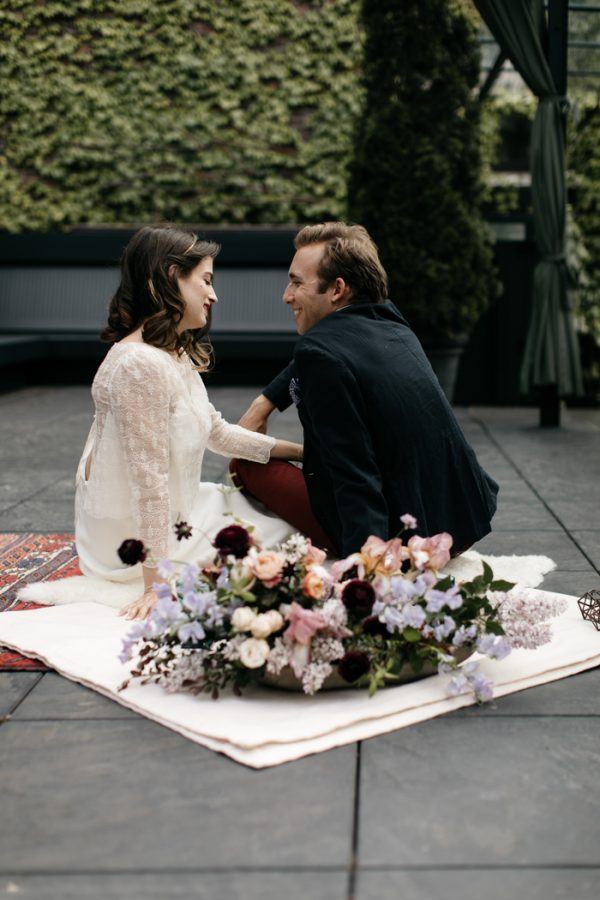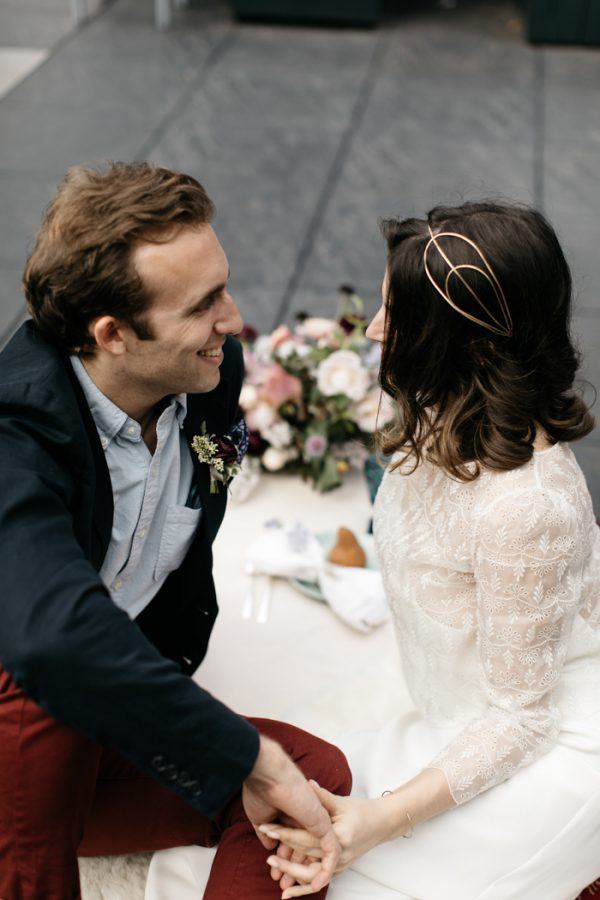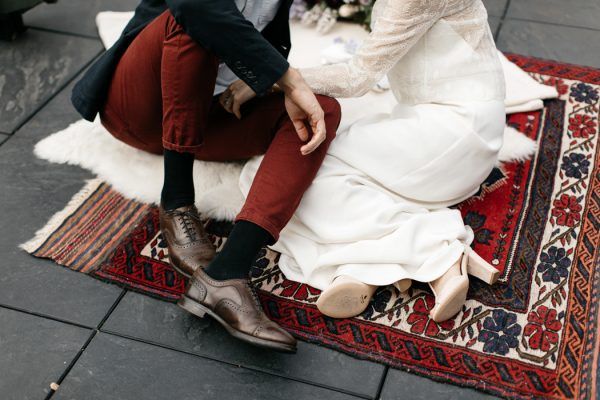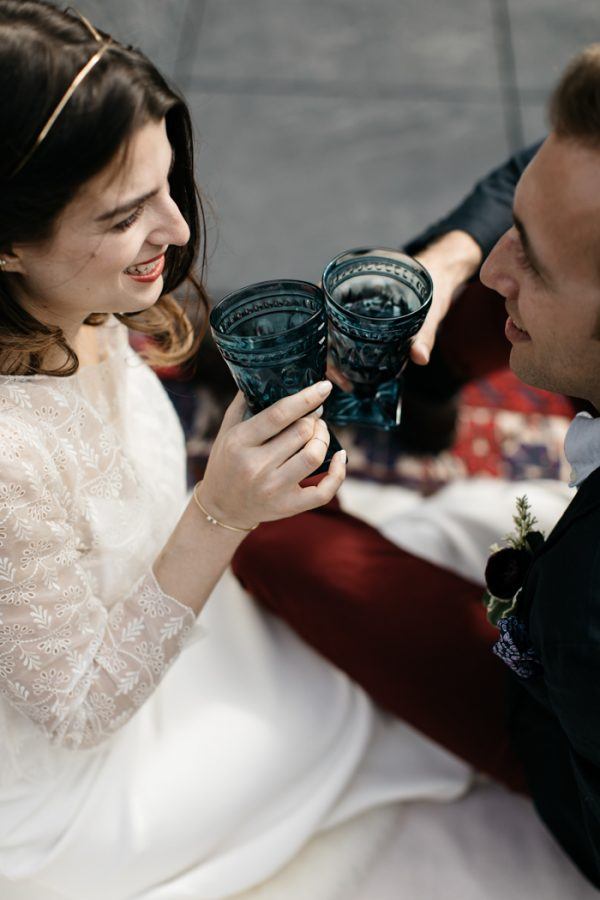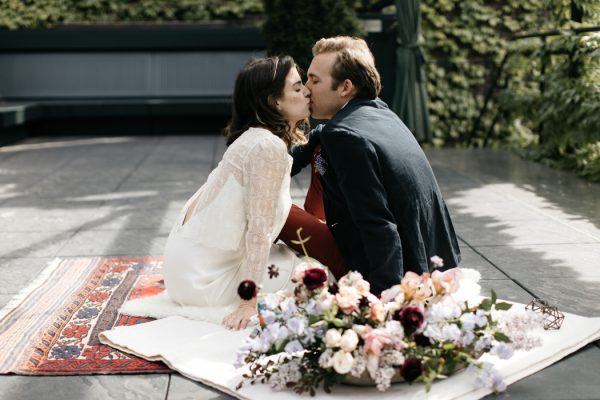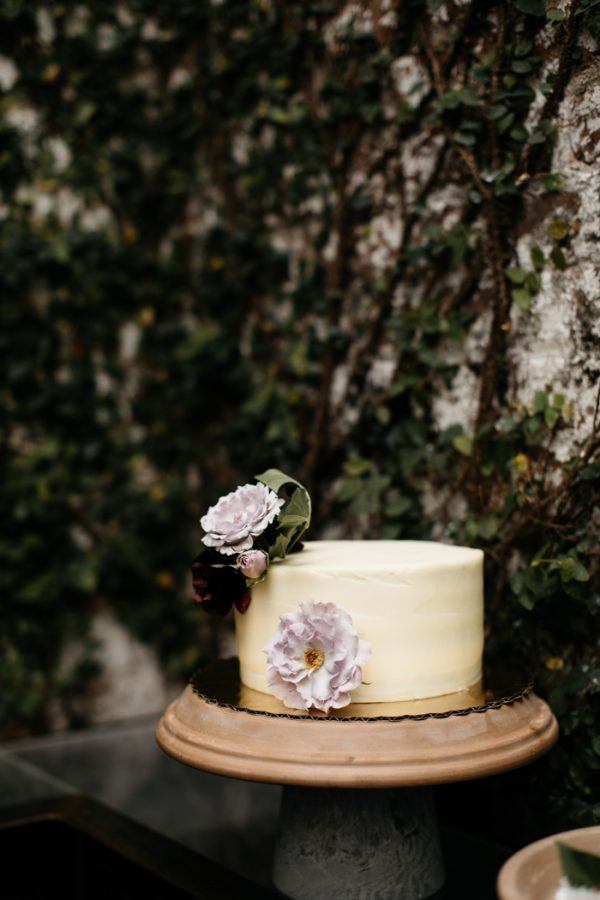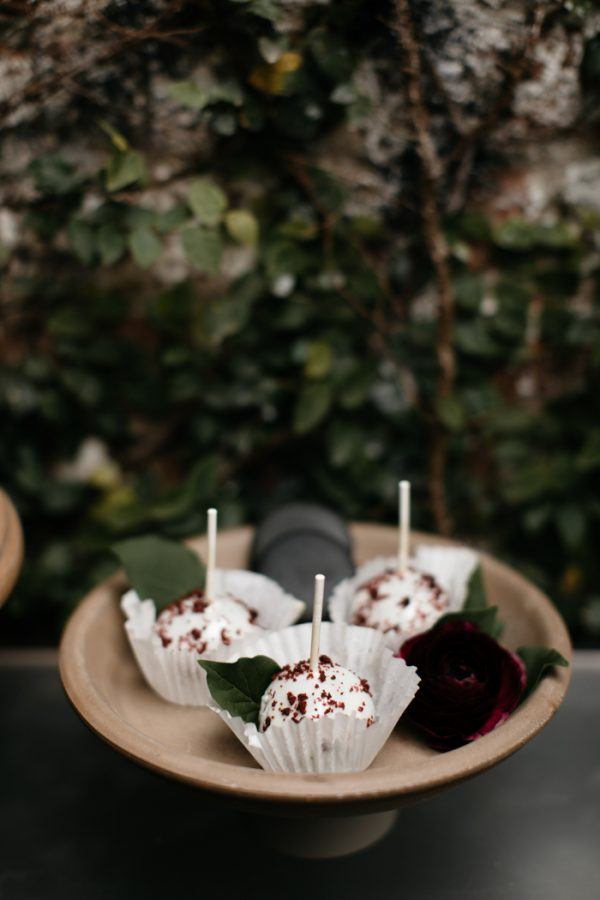 I wore a beautiful and versatile Laure De Sagazan dress that could be worn two ways. I guess there's a theme here – I love having the opportunity to explore two sides of one coin, and try things different ways. The dress is a two piece that includes a low-back slip and a removable lace top with 3/4 length sleeves and a delicate button closure in the back. I wore the vintage style top at first, and then removed it later for a more glam twenties look. I wore my hair short with a slight curl and I wore minimal makeup. I chose simple, modern accessories to contrast with the throwback look of the gown. I wanted to feel comfortable and natural, and I wanted a more laid back, easy look than what I am doing for the wedding in Miami, which will be a more dressed up affair. In general, I was inspired by the modern elegance of the 1920s, and I wanted to give that era a contemporary spin.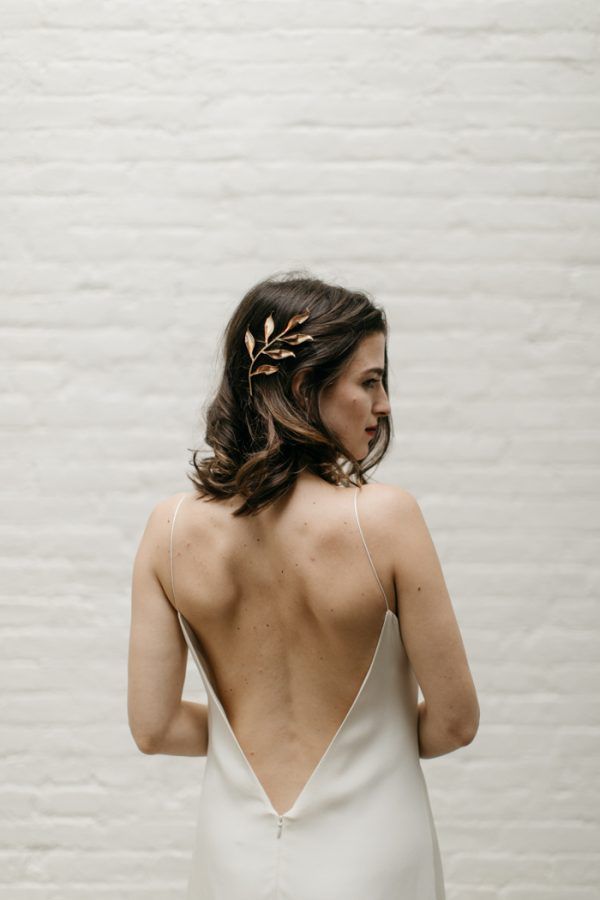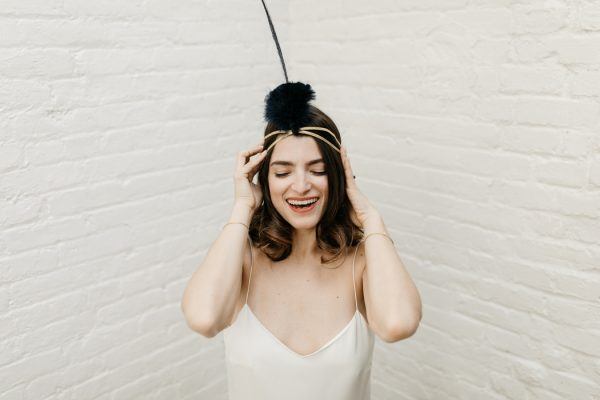 SHOP THIS LOOK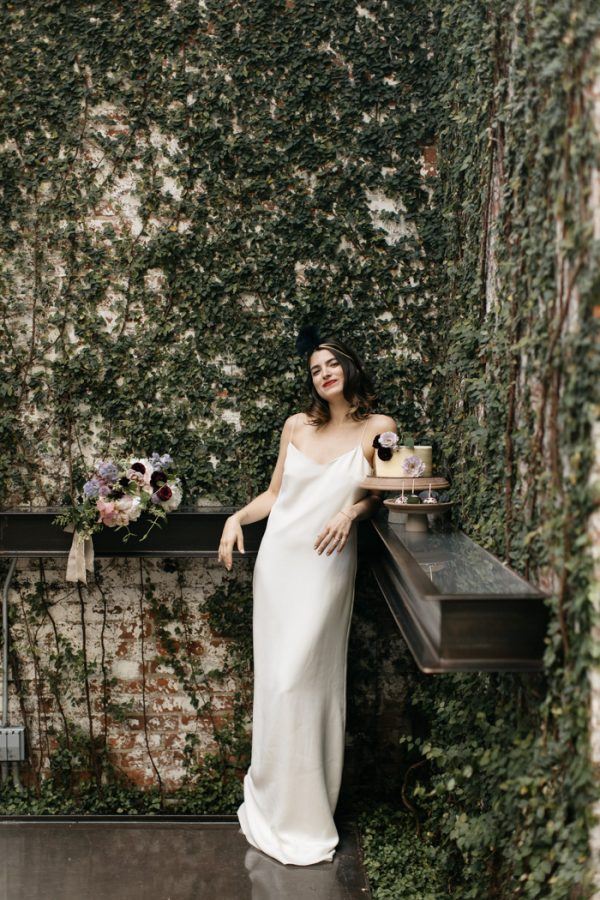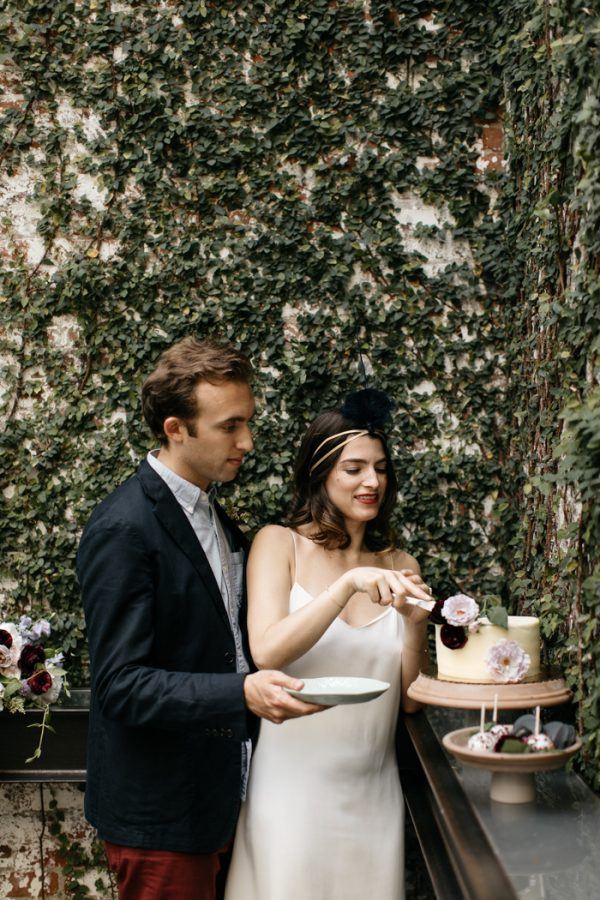 Congratulations to Betina and George, and a special thanks to one of our newest Junebug members, The Creative's Loft, for sharing this lovely elopement with us! Are you planning an elopement and looking for more inspiration? Check out all the dreamy details and adventurous portraits in this candlelit Columbus Gorge elopement at the Skamania Old Stone House!