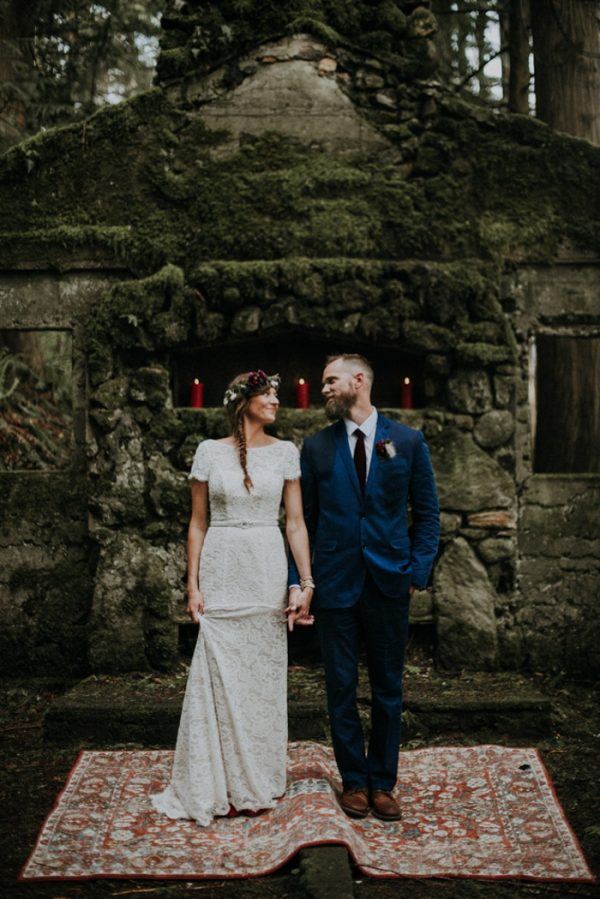 Danielle and Ernie's gorgeous Columbia Gorge elopement proves that all you need for a magical forest wedding are candles, some ceremonial wine, and a gorgeous historic spot to say "I do"! This couple's intimate elopement included a hike to Skamania Old Stone House for their ceremony (in the middle of a surprise hailstorm!), smudging and wine-drinking ceremonies to reflect the bride's Cherokee heritage, and a stunning trek through the great Oregon outdoors to celebrate their union. Jamie Jones Photography captured every detail of this inspiring elopement, including the bride's lovely style that featured a marigold shawl and suede cranberry booties.
The Couple:
Danielle and Ernie
The Wedding:
Skamania Old Stone House, Columbia Gorge, Oregon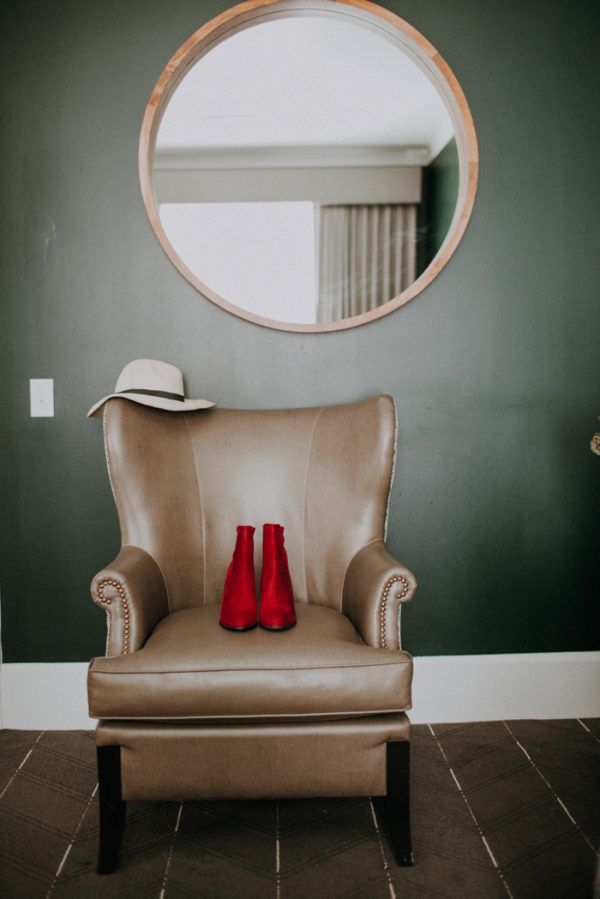 The most important part of planning was us. :) Doing what we wanted to do, making ourselves happy. We wanted a simple, private, romantic ceremony.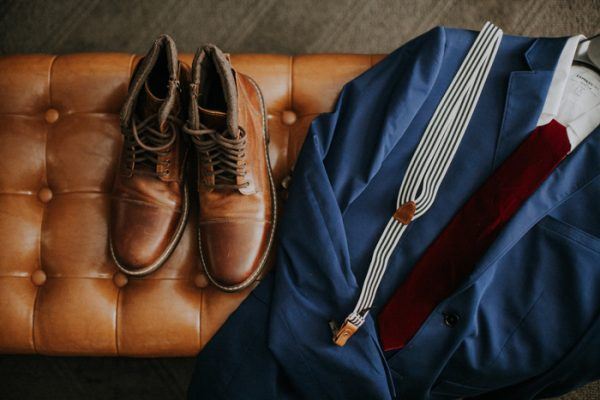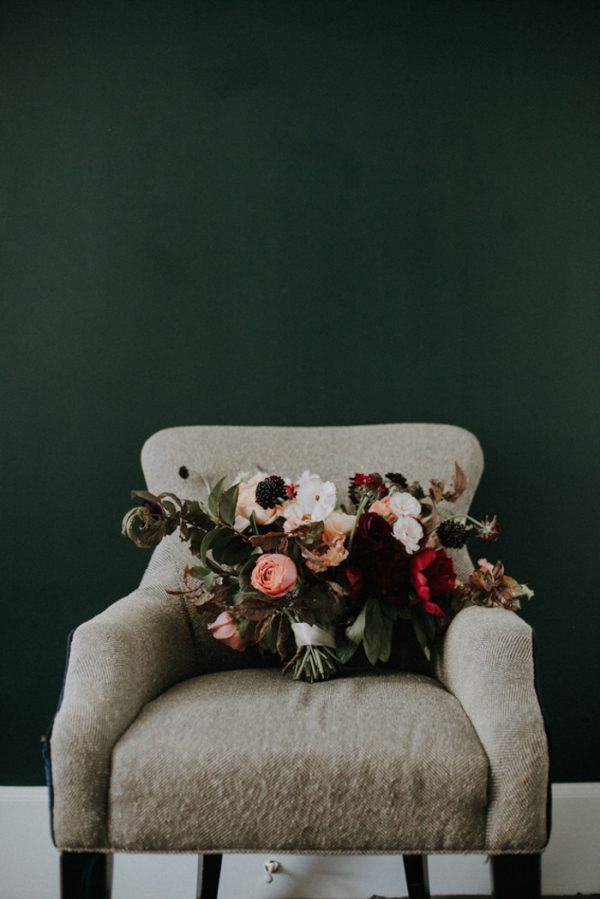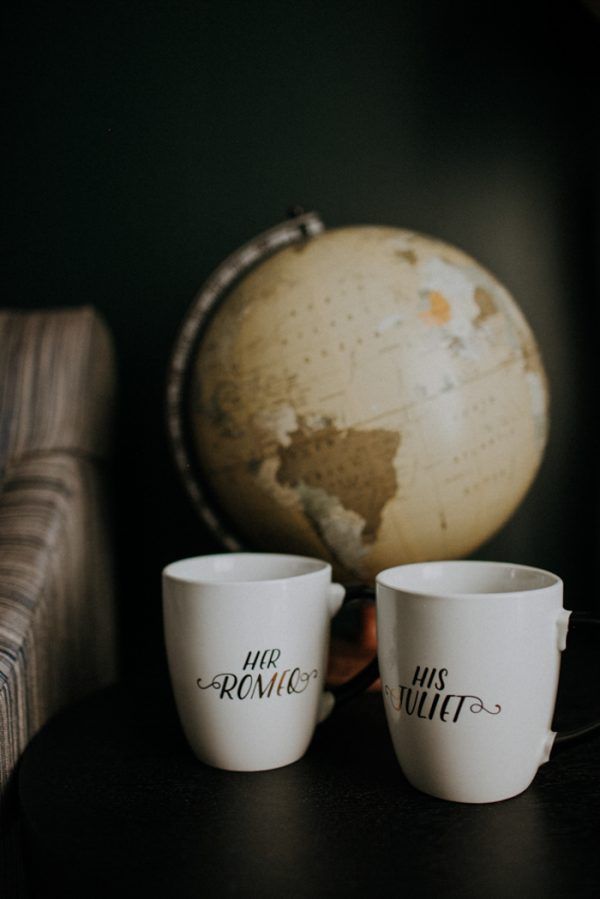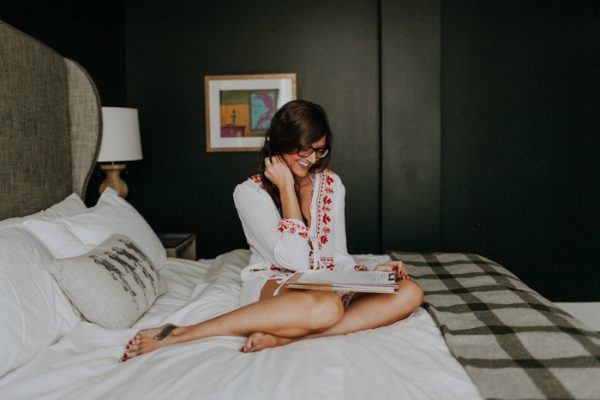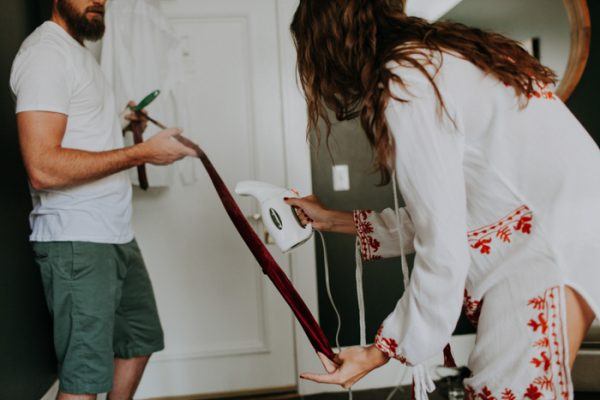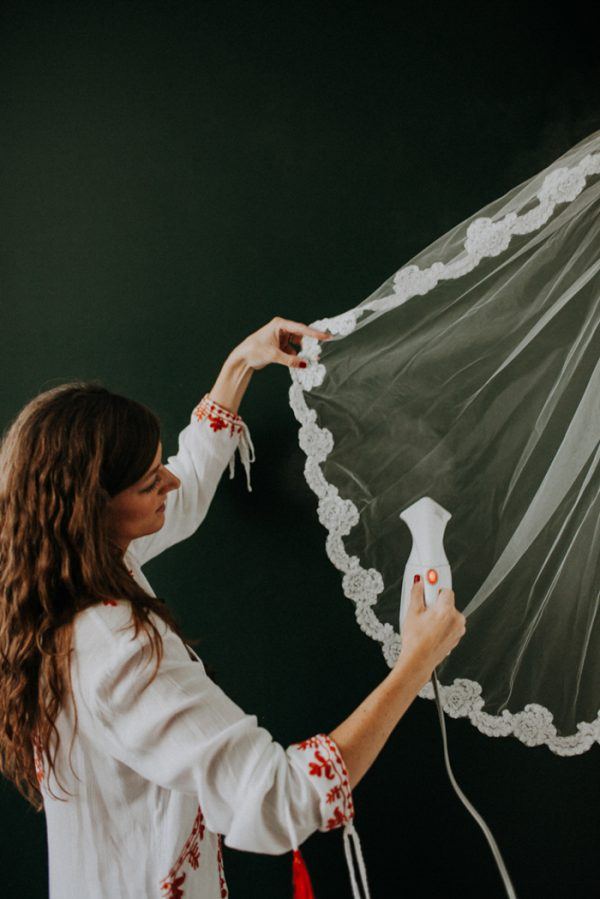 The suede cranberry booties and the maroon velvet tie decided the color theme. The flowers were beautiful. Sarah from SELVA did an amazing job with each floral piece we used!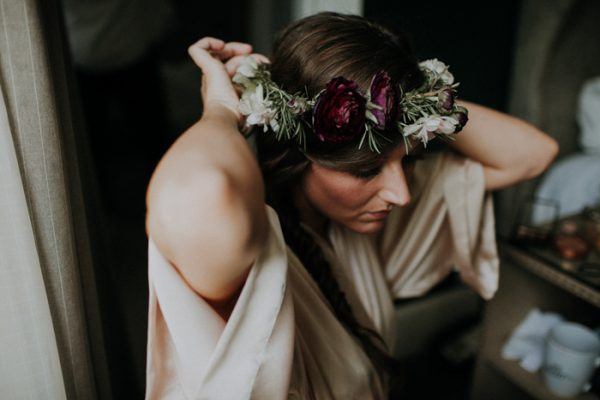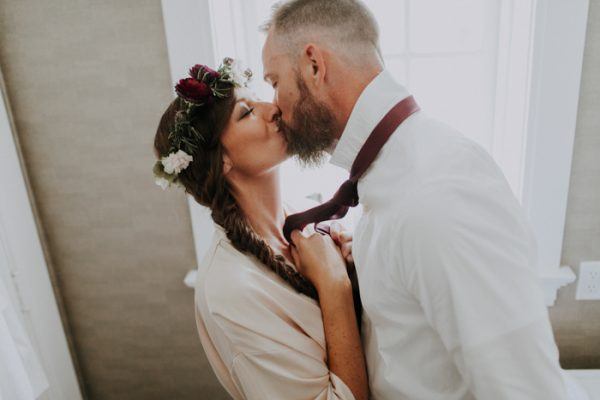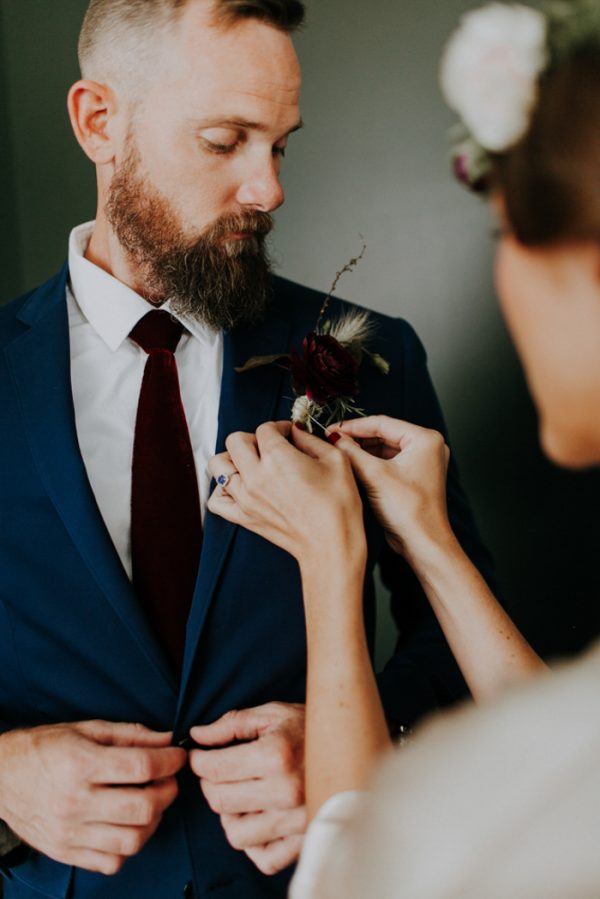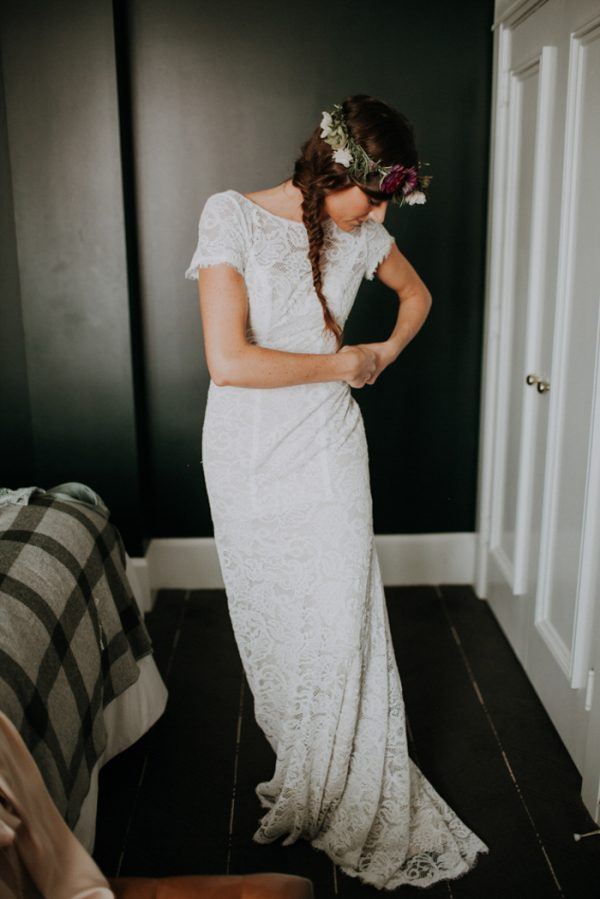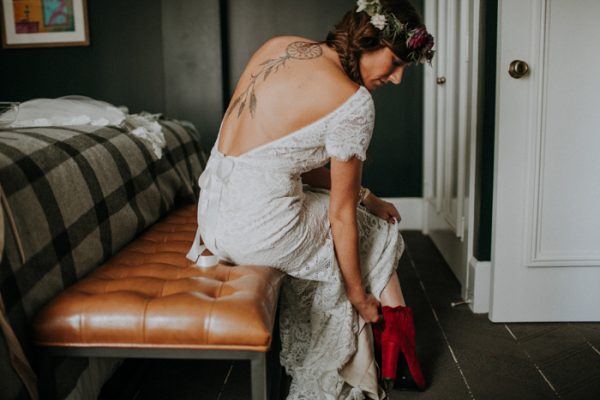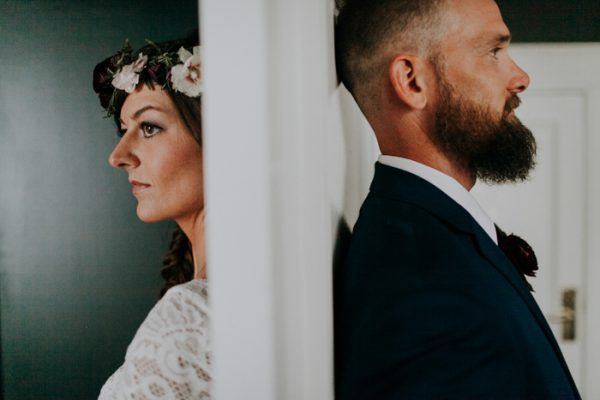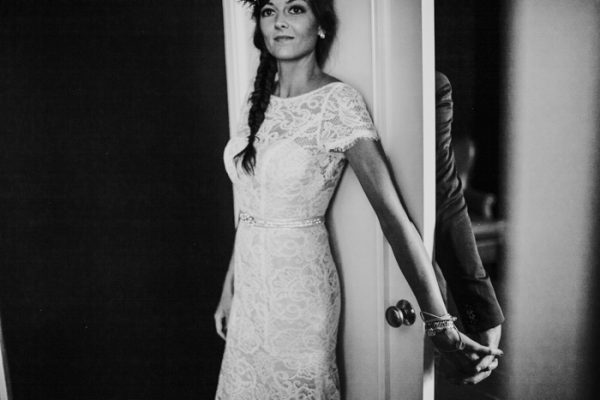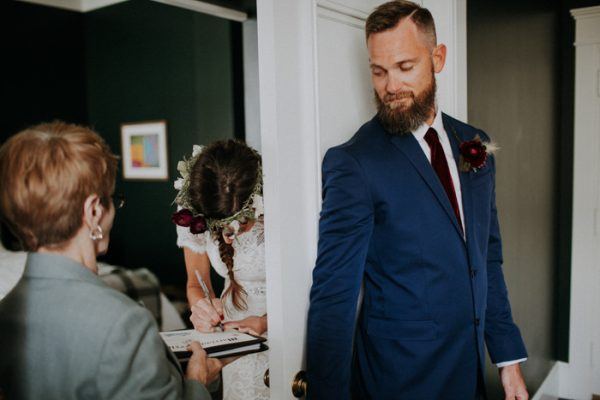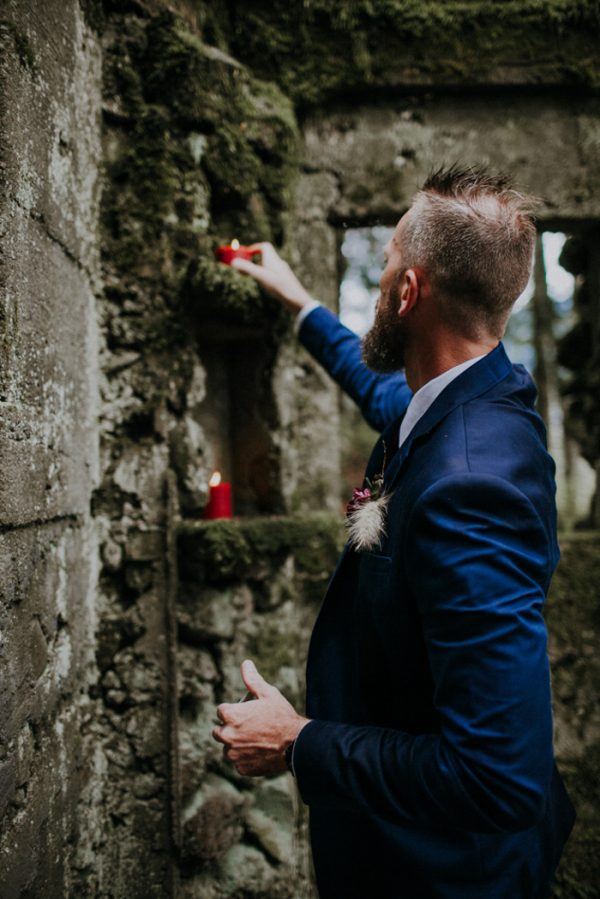 To be honest, the HAILSTORM was the most memorable part! At the time the storm came through, Danielle was in the car on her way to the ceremony site, a old abandoned stone house in the woods. While Ernie was at the stone house lighting candles for the wedding! Ernie was out in the rain and hail in the woods, taking cover under a fallen tree! The storm passed quickly, the ceremony began, and the sun even shined through the trees.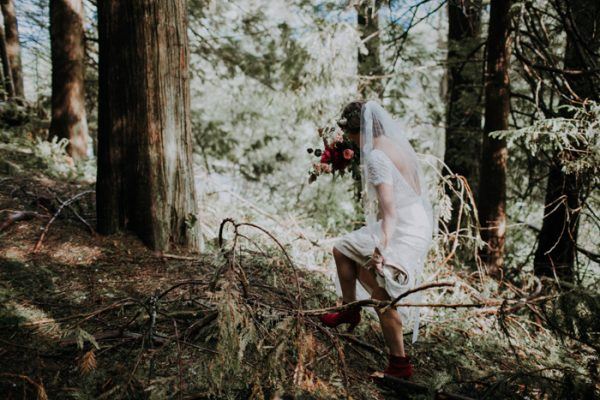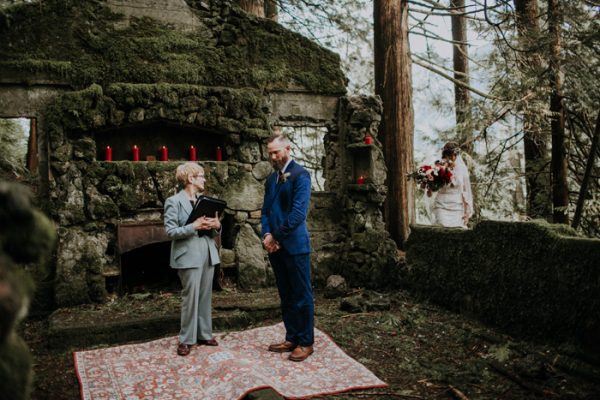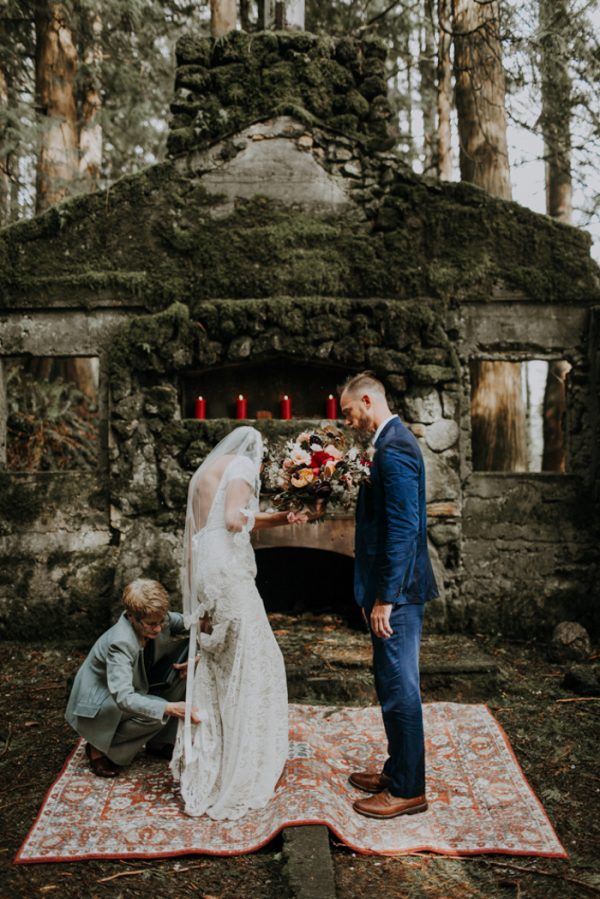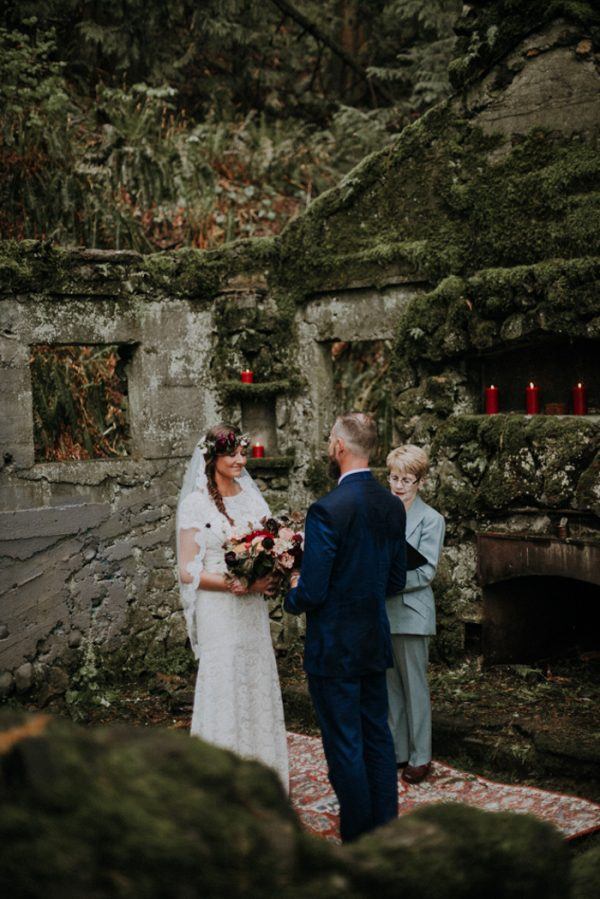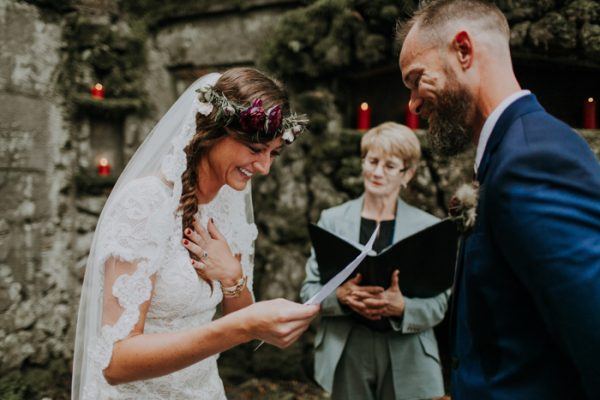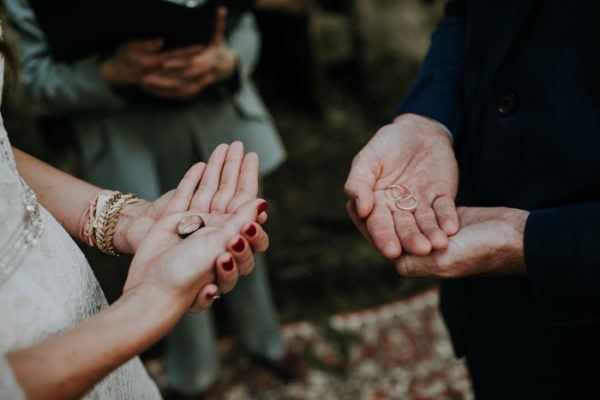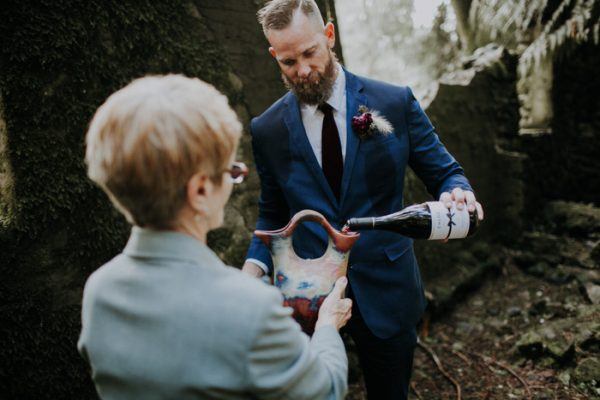 Danielle has Cherokee in her blood. So, we used an Indian wedding vase to drink wine from, to celebrate and respect that Cherokee heritage. We also did a smudging ceremony to purify and bless the body, aura, and ritual space at the start of the wedding.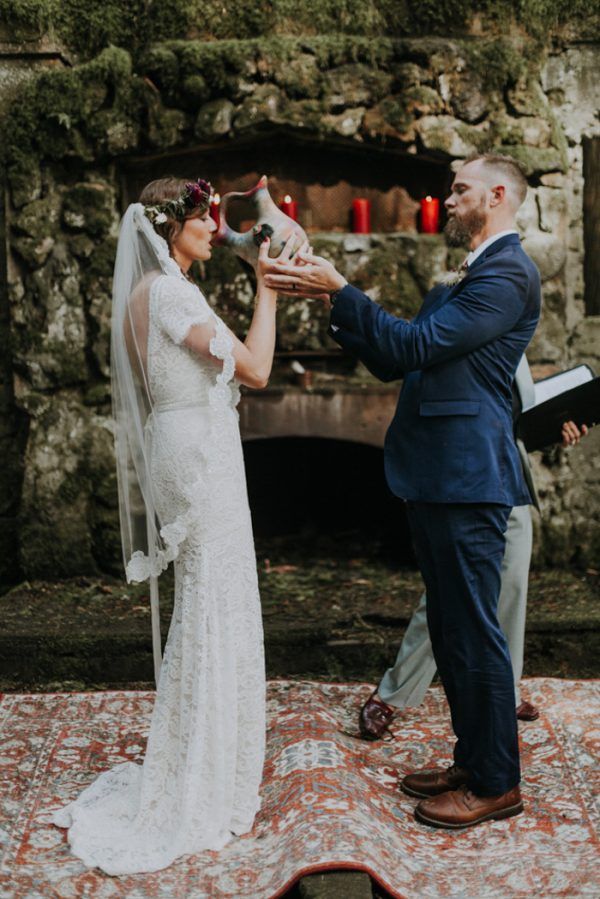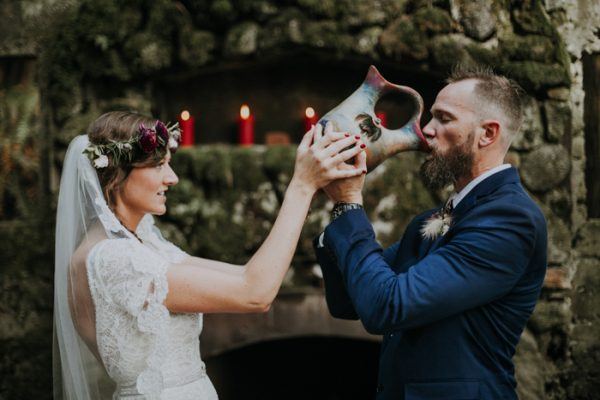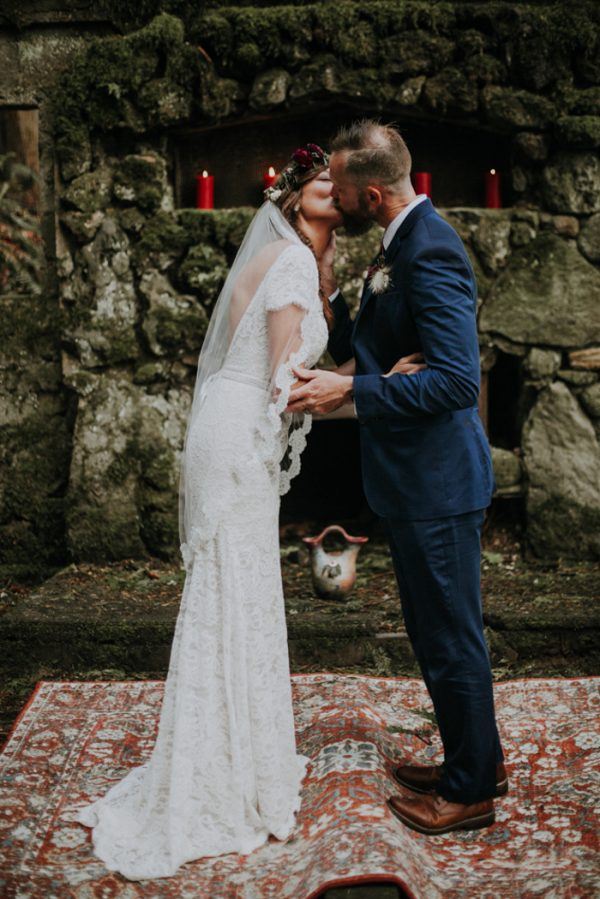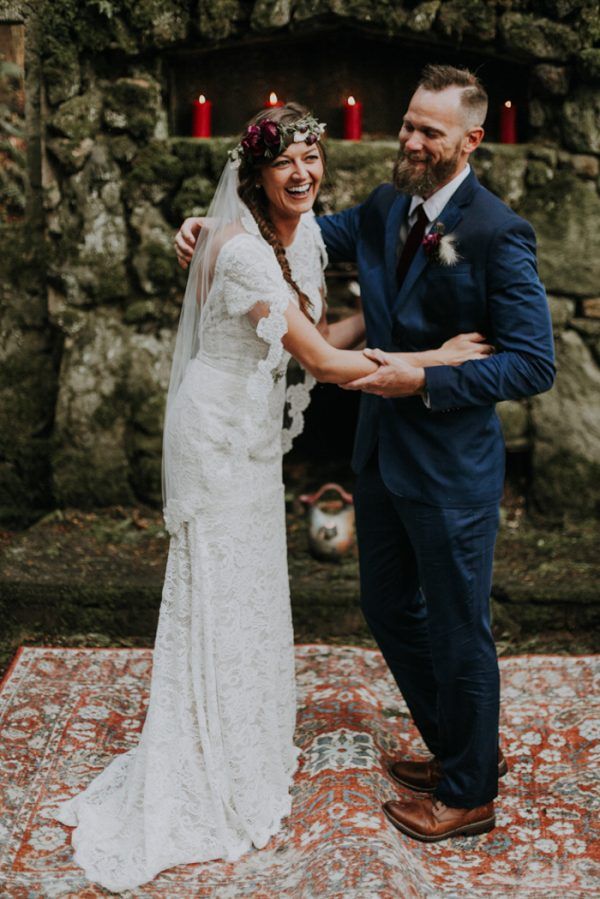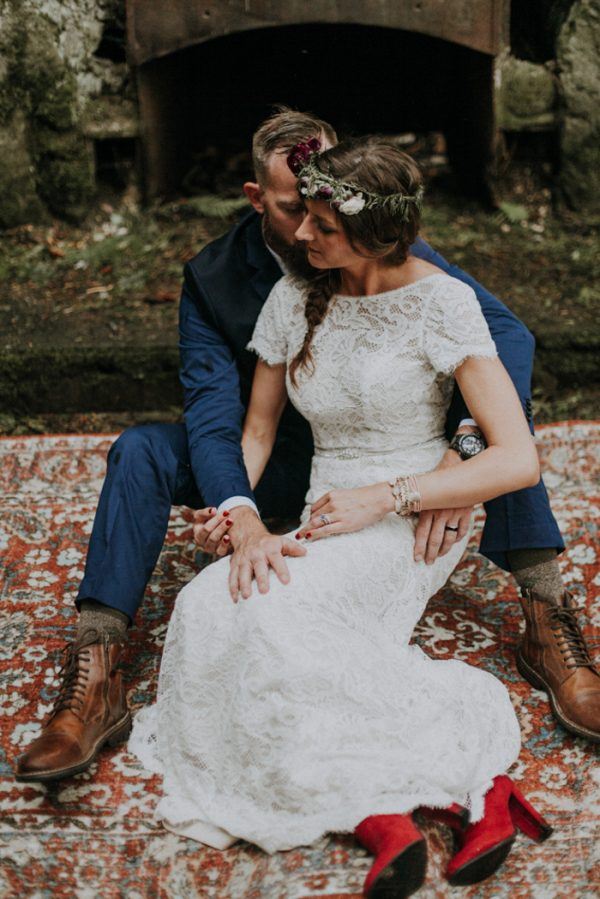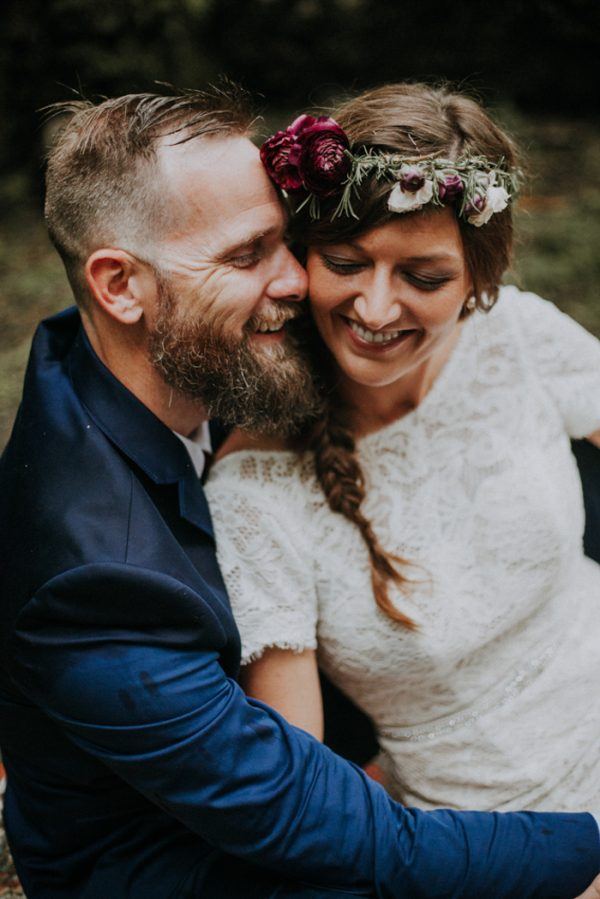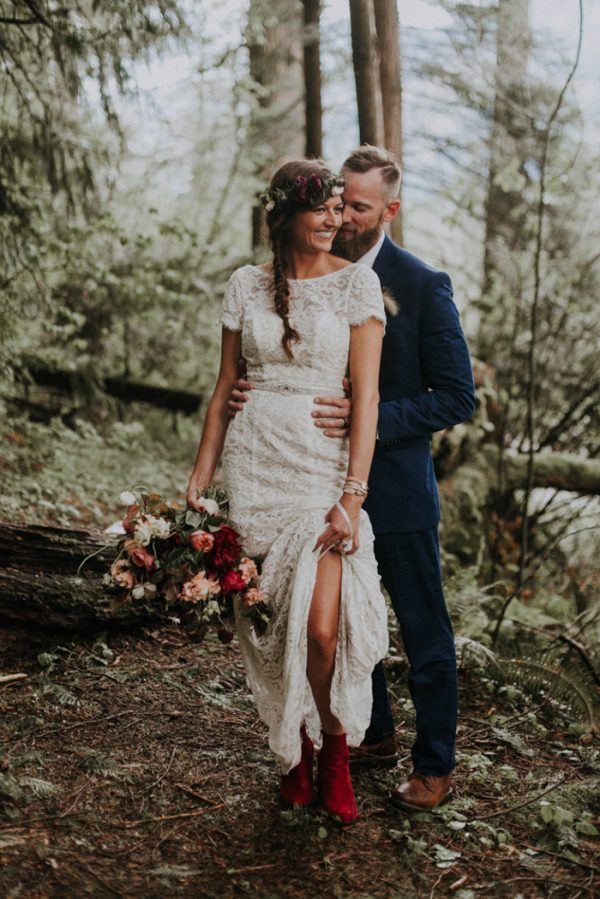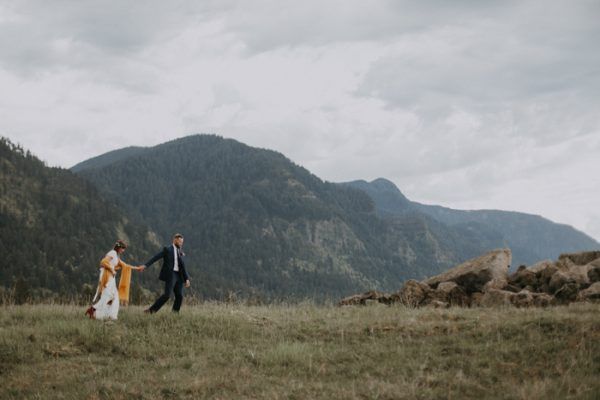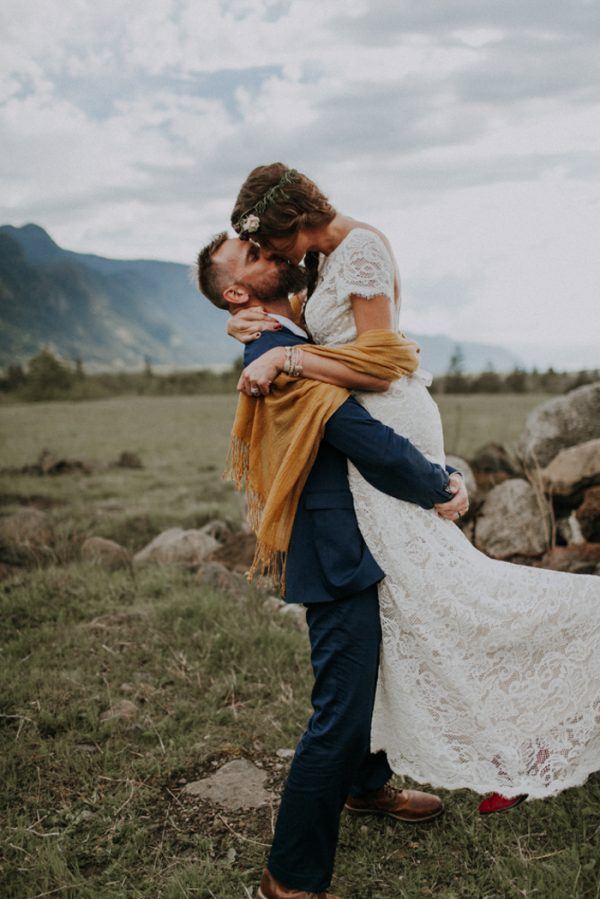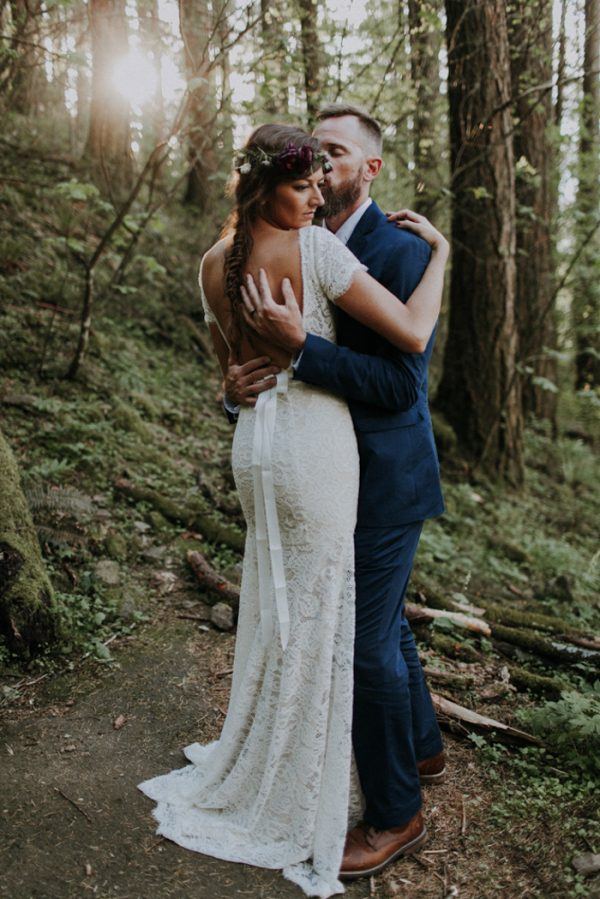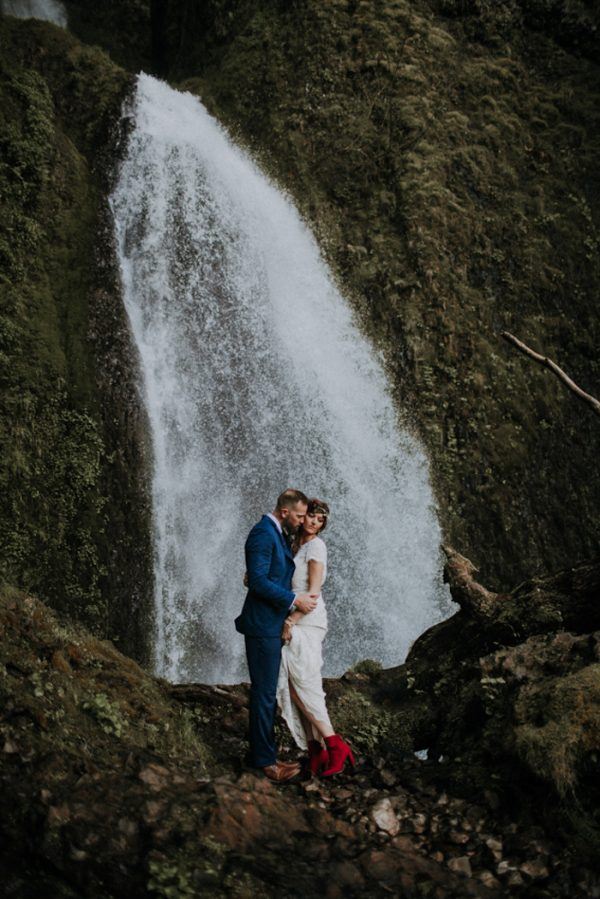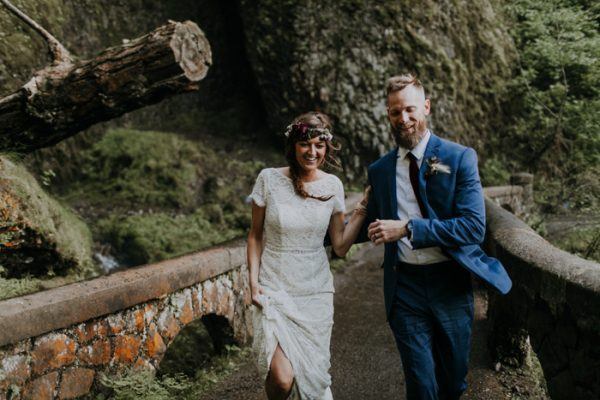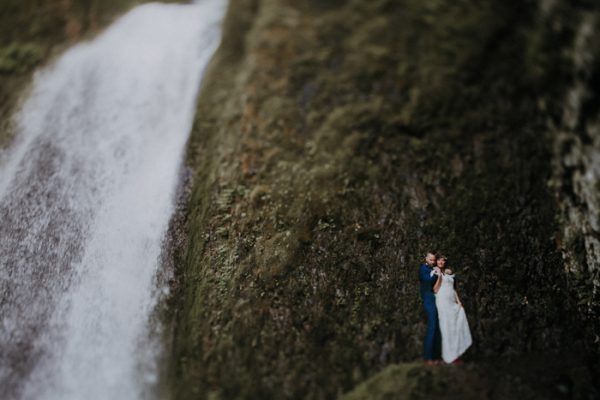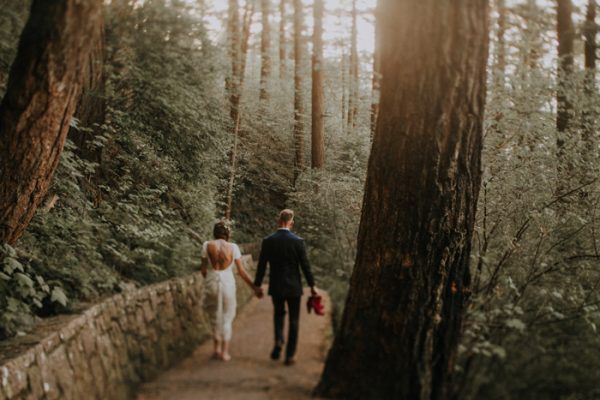 Congratulations to Danielle and Ernie, and a big thanks to Jamie Jones Photography for sharing their elopement with us. Love this Columbia Gorge elopement's free spirit? Get inspired with this totally dreamy Peninsula Beach elopement!