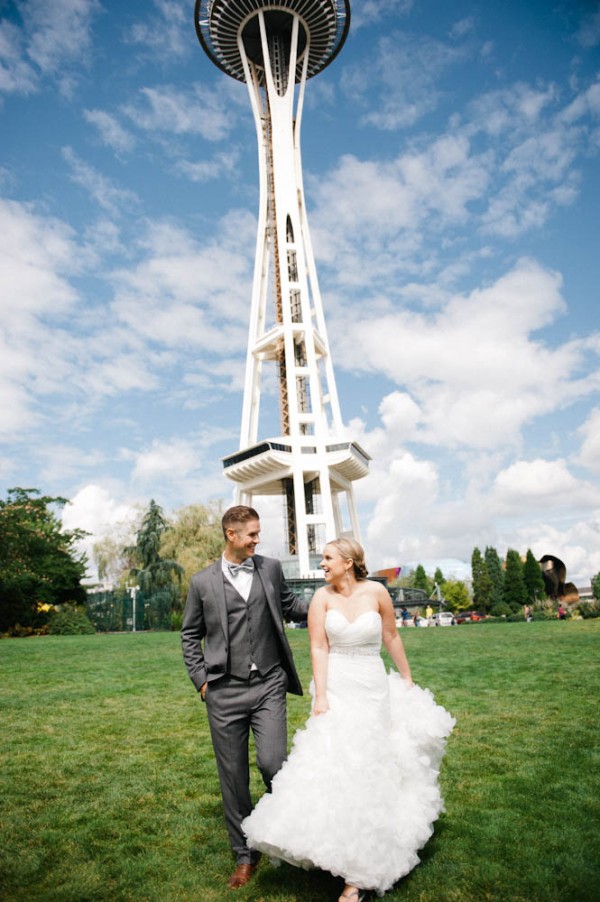 Creating a truly special day, Annie and Chris made a $50 donation to 18 different charities, representing the 18 different guest-tables at their wedding. Their beautiful, bright wedding at Laurel Creek Manor was illuminated with fresh coral colors in the bouquets and gradient themed bridesmaids' gowns. Bright florals in glass jars hung from the trees creating an intimate setting for the couple to exchange vows. Talented photographer Meredith McKee captured Annie and Chris' big day perfectly.
The Couple:
Annie and Chris
The Wedding:
Laurel Creek Manor, Sumner, Washington
The Inspiration:
We based most of décor around our colors – corals, silver, grey, and white. We wanted the day to be a big happy celebration and not too formal. Our venue had a beautiful tent and gorgeous landscaping, but still felt relaxed. The bridesmaid dresses were 3 different shades of coral that had an ombre effect.
It was also important to us to include as many friends as possible as well as to source as much as we could locally for the wedding. Our flowers were purchased at the Seattle Wholesale Growers Market and arranged by friends and family. Chris's best man is a brewer at Black Raven and made us several special wedding beers. In lieu of favors, we made a $50 donation for each of our 18 guest tables, each to a different charity with significance to us, our family, or our friends. Our welcome gifts for guests staying in hotels were filled with some of our favorite Seattle goodies – Seattle Chocolates, Tim's Cascade Chips, Talking Rain sparkling water, etc…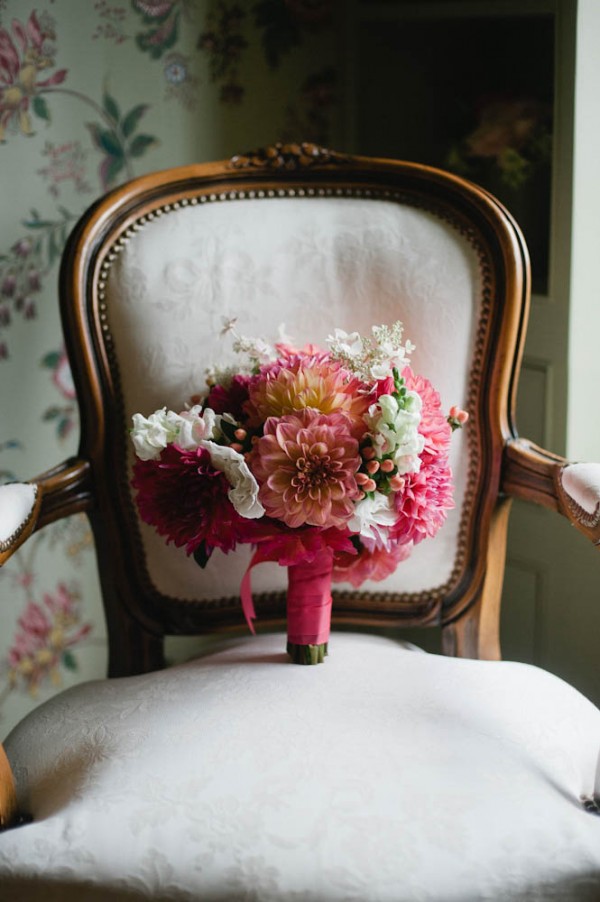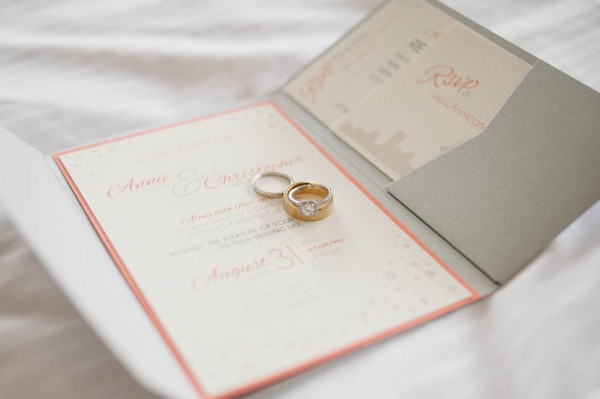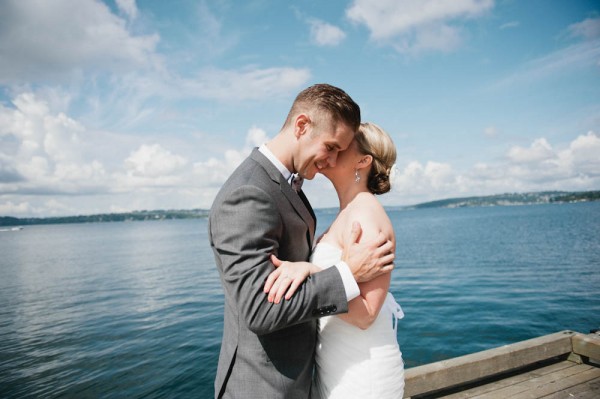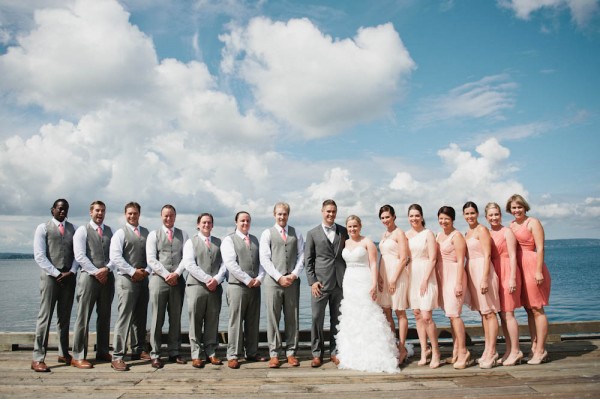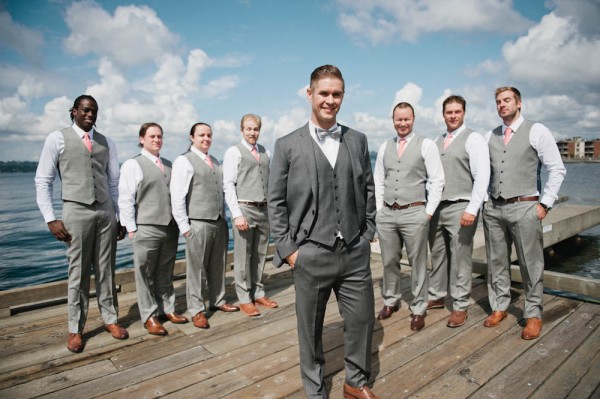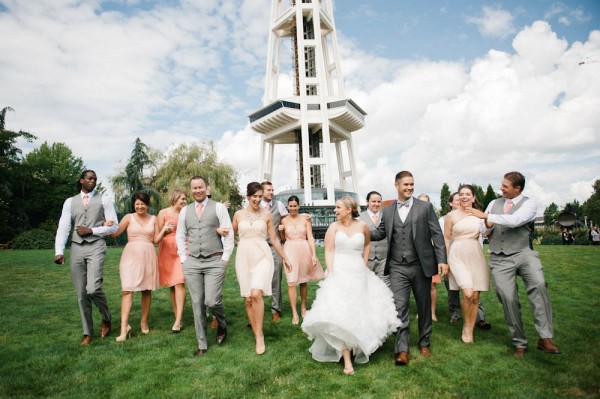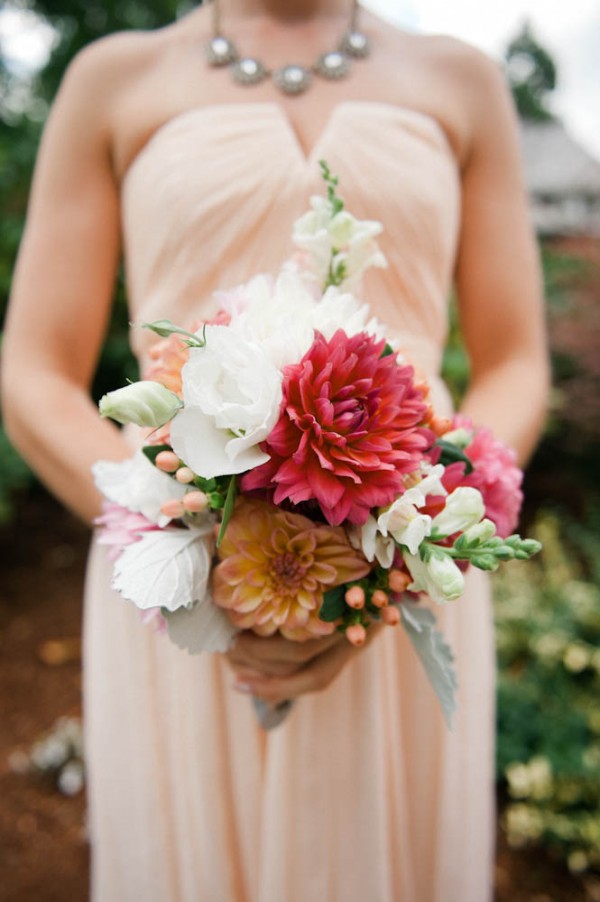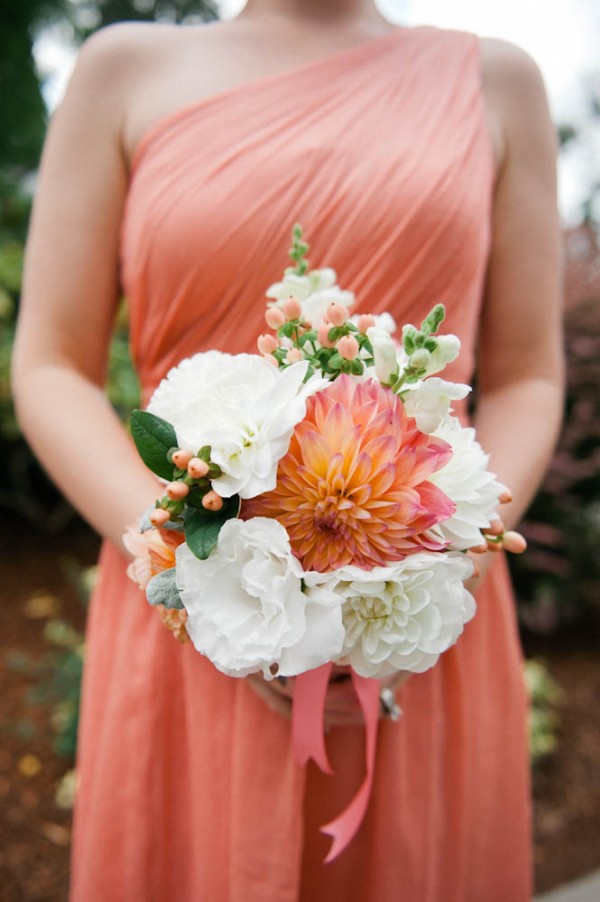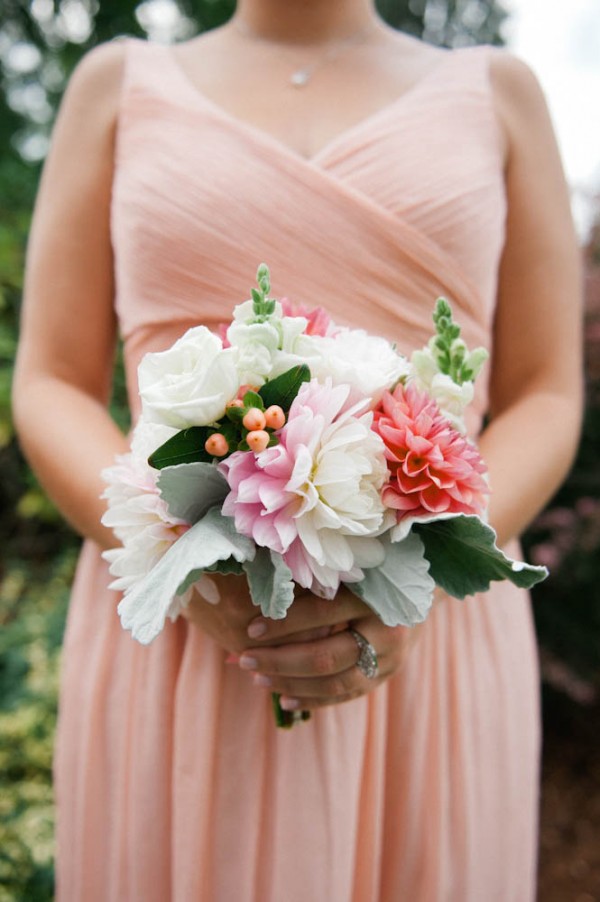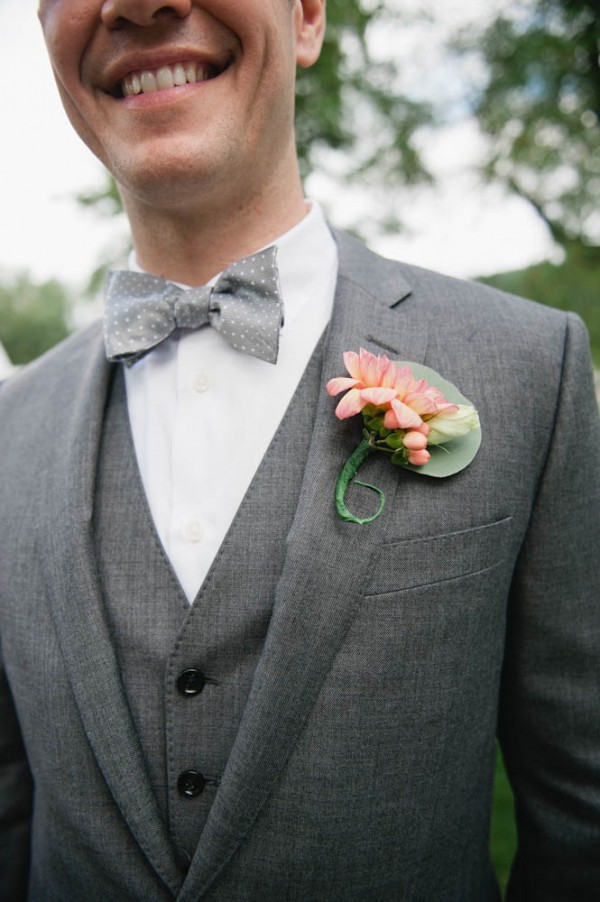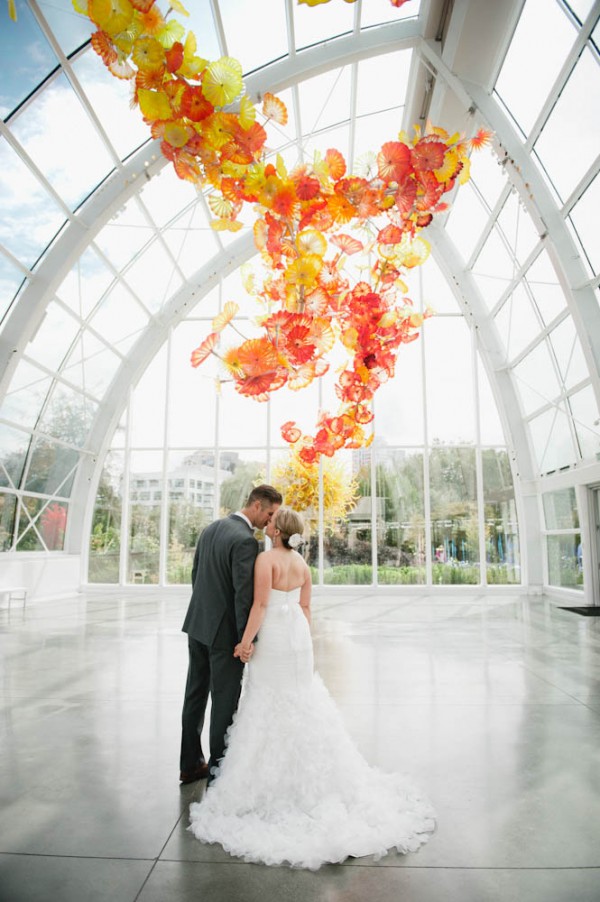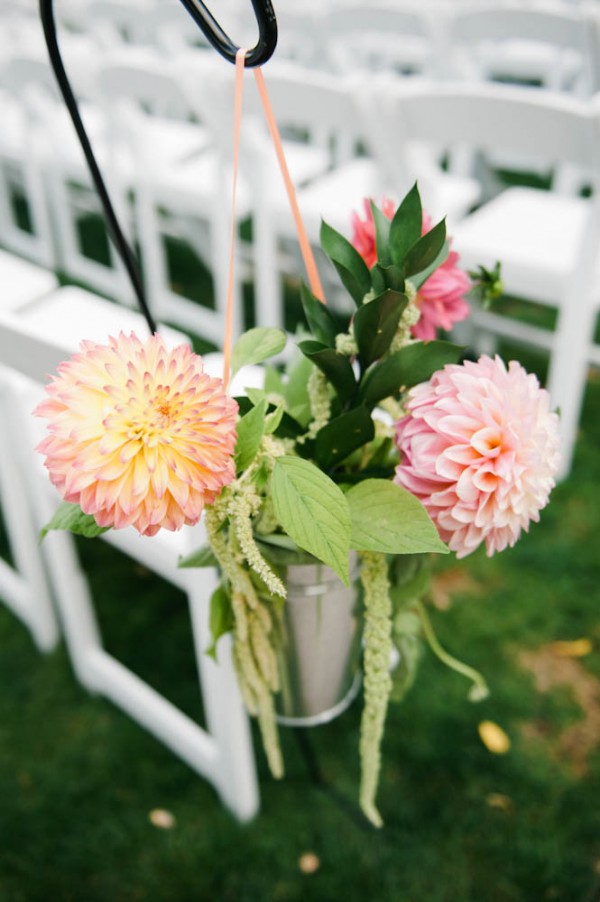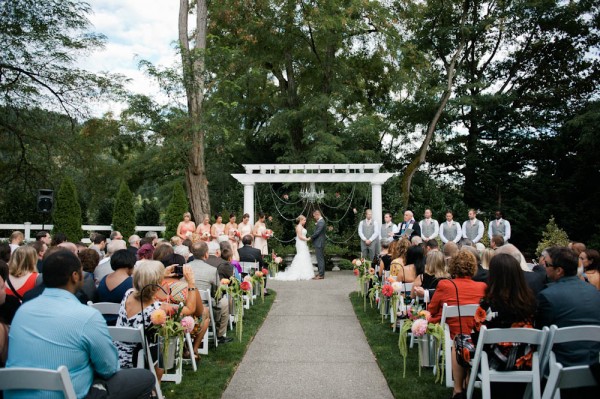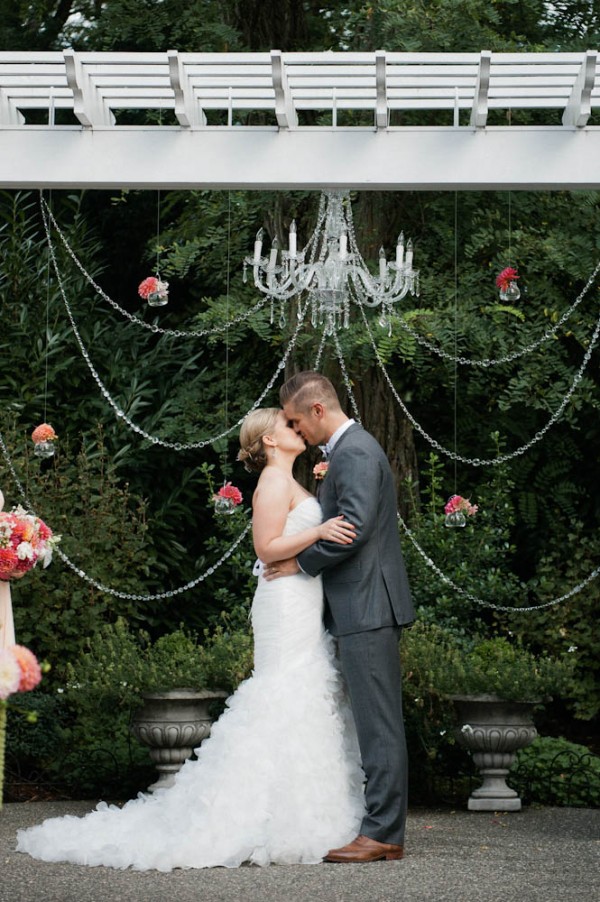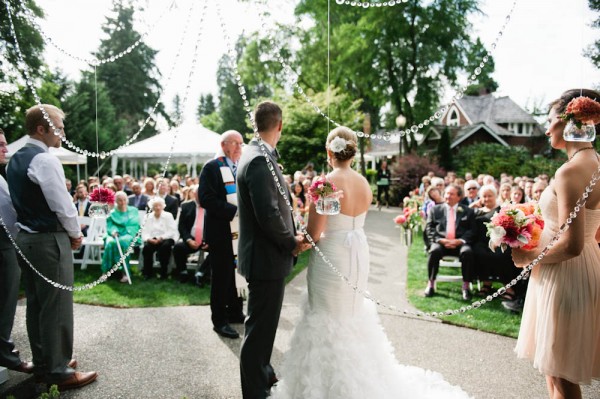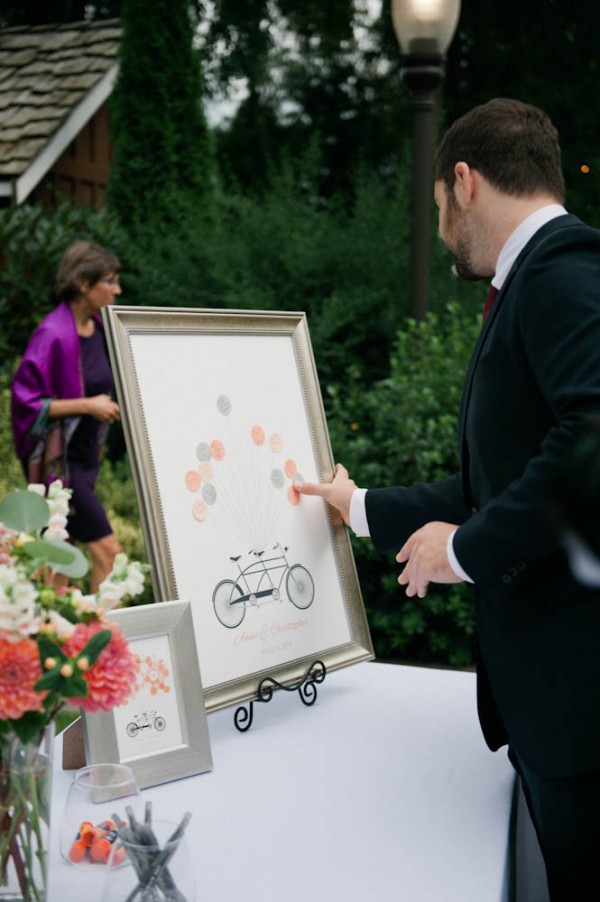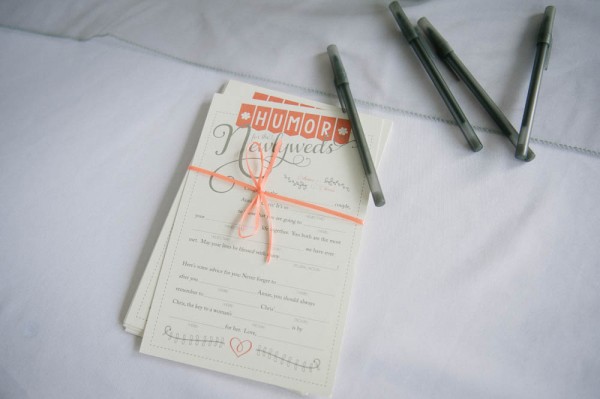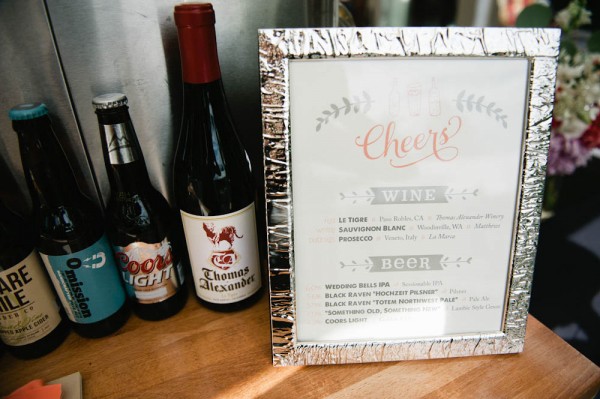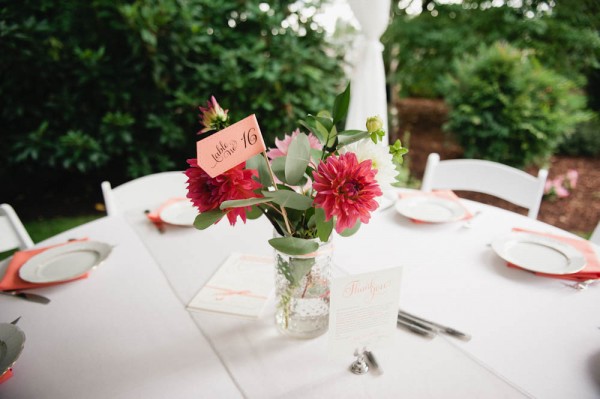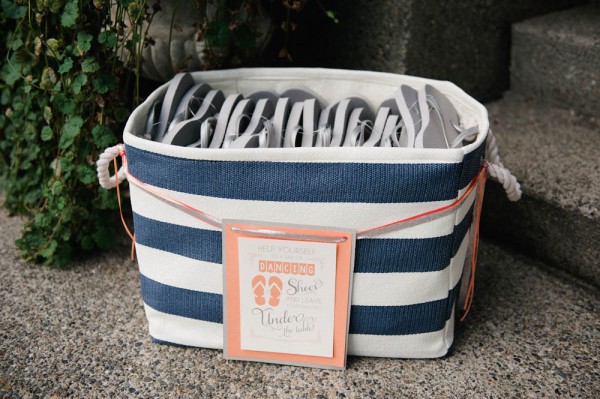 The Moments:
Annie: Our entire wedding day exceeded my expectations! But, I think my favorite moment was after the ceremony and before the reception when Chris and I had a quiet 5 minutes together. The day had already been a flurry of activity, and that brief window of time together spent sipping champagne and laughing about a pre-ceremony mishap was priceless.
Chris: My favorite moment from the wedding was the balloon send-off. Though we spent the last 4 hours partying with all of our friends and loved ones, walking through the sea of glowing orbs and clapping to our vintage Bentley was so fun and so emotional. The love and happiness is impossible to describe.
The Couple Recommends:
We were pleased with all of our vendors. I know we'll work with our photographer, Meredith, again in the future. But the vendor that surprised us the most with their overall positive impact on our wedding was Rebecca Lefebvre with Avec La Vie. Our invitations were a low priority for us in terms of what we had budgeted, and we were going to go the online route. Rebecca persuaded us to give it a shot with her, and she completely blew us away! She was able to take some very vague direction from me on what I liked and turn it into exactly what I didn't even know I wanted! We were so in love with her invitations, that we hired her to also do all of our wedding day signage and more. We received so many compliments on what Rebecca created for us, I can't imagine that we almost didn't work with a professional designer!
The Wedding Team:
Photography – Meredith McKee
Event Planning – Adrianne Pavlik (Day-of coordinator)
Venue – Laurel Creek Manor
Floral Design – Seattle Wholesale Growers Market
Catering – Act 3 Catering
DJ – Gen X Pro
Videography – Anchored Memories
Invitations – Avec La Vie
Makeup Artist – Flawless Beauty Bars
Wedding Dress – Calla Bridal
Bridal Accessories – Ann Taylor
Bridesmaids' Apparel – J.Crew
Groom's Apparel – Men's Wearhouse
Transportation – British Motor Coach
Thank you to Meredith McKee for sharing Annie and Chris' sweet coral wedding with us! Looking for more wedding floral design inspiration? Check out this Ask the Expert post on How to Plan Your Floral Design and this fairy tale wedding with beautiful floral design.