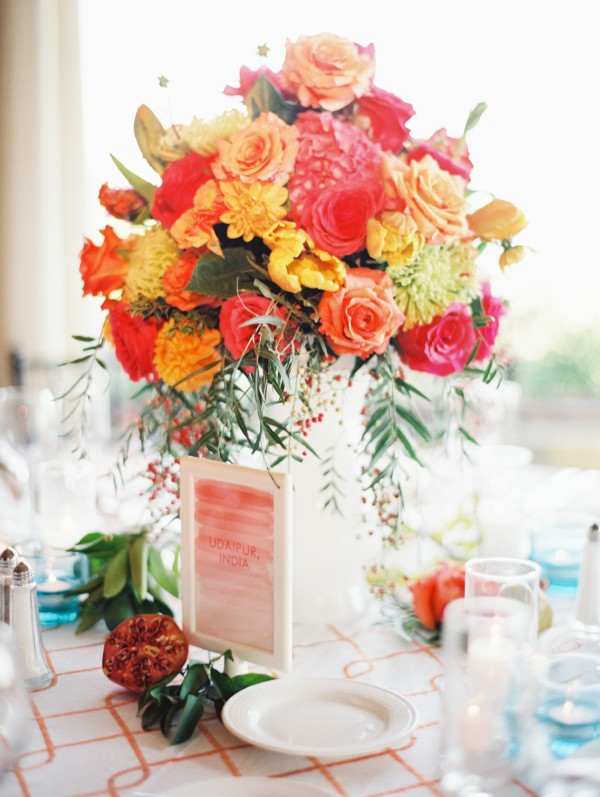 image by Erich McVey
One of the most beautiful parts of a wedding is the floral design. Flowers can be used to enhance a wedding theme or carry out a color palette. While most couples expect to have gorgeous floral arrangements for their wedding, not everyone has the knowledge to put together their floral design. Today we've invited expert floral design studio Wisteria Lane Flower Shop from Los Angeles, California to shed some light on how to plan your floral design, and what to expect when working with a floral designer.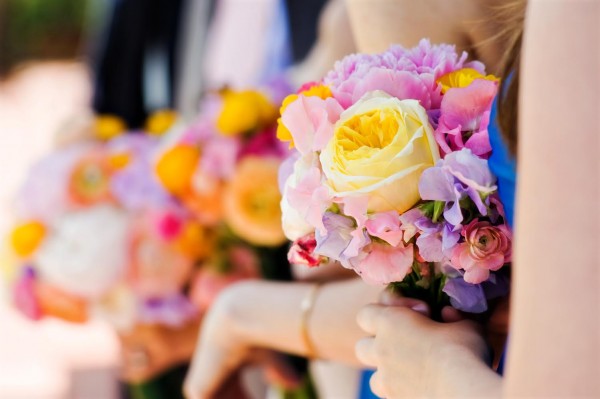 image by B&G Photography
Come Prepared to the Florist
Most of my couples have an idea of how they want their wedding day to look like, and have a Pinterest board. Often they have a lot of pretty pictures that are a little random – not cohesive. It's important to consider the dress and the venue because these two elements will dictate the style and feel of their day.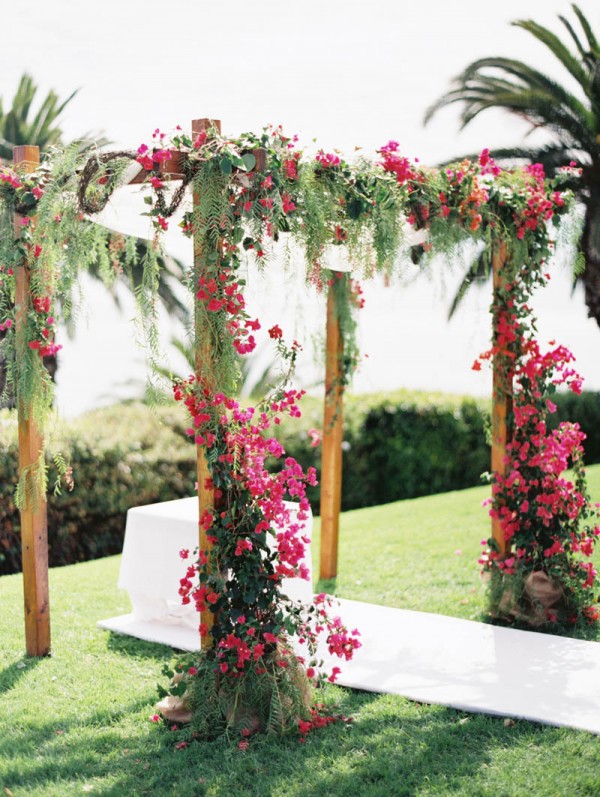 images by Erich McVey
Complement Your Wedding Colors
Most often we use the "wedding color" or a complementing color for the flowers. For instance, if the couple chooses dove grey for their Bridesmaid dresses, we could complement that with cream or yellow, or red or orange, or purple or pink. We would tie in the grey with grey ribbon on the bouquet stems, or have the escort cards and menus printed in grey to tie it in at the dinner table. I love playing with the different decor elements so it is cohesive and thought through, but not contrived and uptight.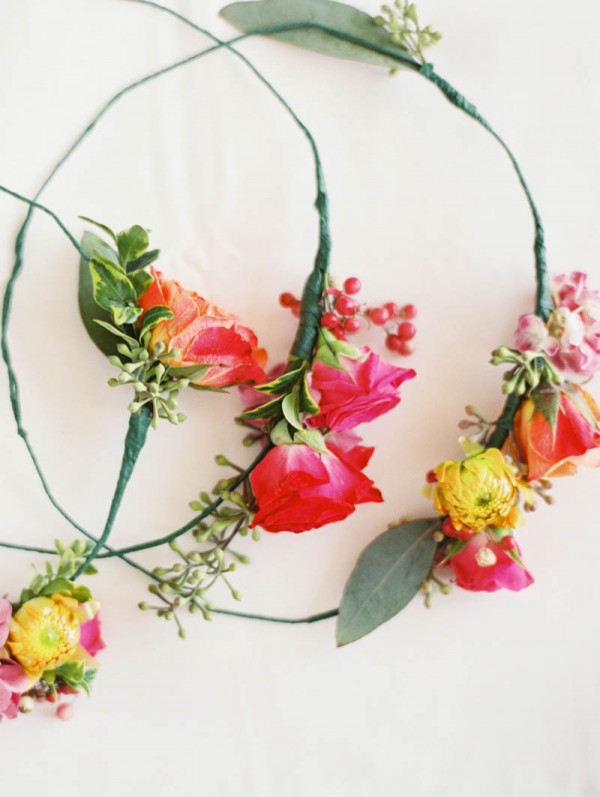 image by Erich McVey
Try Out the Trends
Garland and floral chandeliers were extremely popular this year. Most of the arrangements are compact and groupings of small arrangements, and many couples want each table to be unique within the same color palette. As for next year's couples, "whimsical, and understated elegance" seem to be trending guide words for their floral design inspiration.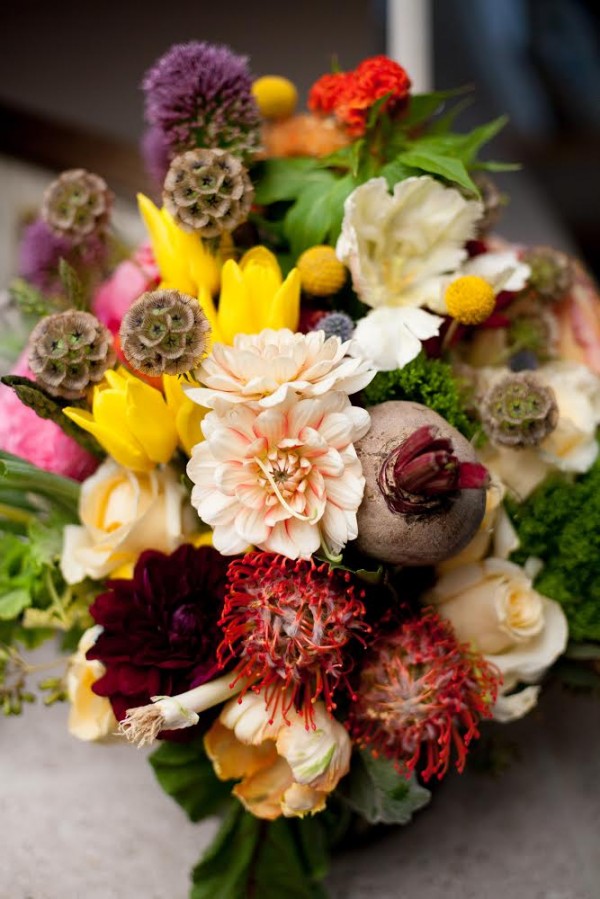 image by The Yodsukars
Mix and Match Different Textures
Since I like to use locally sourced flowers, flowers that are in season are my first choice. Luckily I live in Southern California so garden roses are available almost year round. I love mixing garden roses, with ranunculus and different types of eucalyptus and brazillia berries. Another favorite is tulips. Tulips work well on their own or mixed in with other spring flowers and are always charming. The peony, a perennial favorite among brides, is soft and fluffy and lend themselves well to a romantic setting. I like juxtaposing fluffy with texture so adding a small succulent or fern (or even a mini artichoke!) to peony and roses makes for an interesting and pretty bouquet.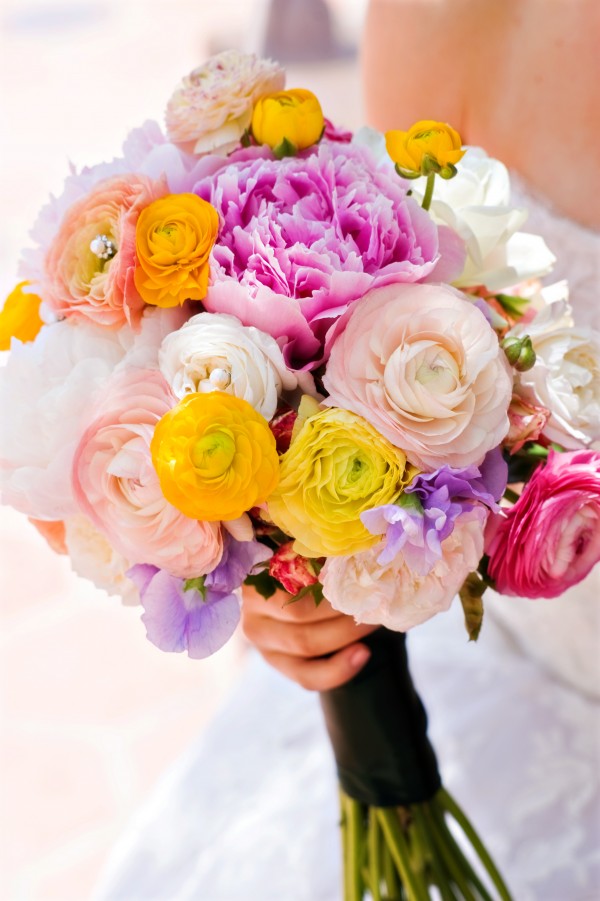 image by B&G Photography
Follow Your Gut
Look around you for inspiration. What colors make you happy? What types of arrangements are you drawn to? Do you like tall large arrangements or compact ones? More modern and streamlined or more organic in shape? Start a Pinterest board and pin everything you like. Once you have selected your venue and decided on the type of celebration you will have, you can pare down the board to what will work in that space, in the season you are getting married in, and at the time of day of your celebration (candles don't work very well at high noon in the summer!).
Thank you so much to Sherene of Wisteria Lane Flower Shop for sharing her floral design wisdom with Junebug! For more Ask the Expert wisdom, learn how to choose your wedding color palette.