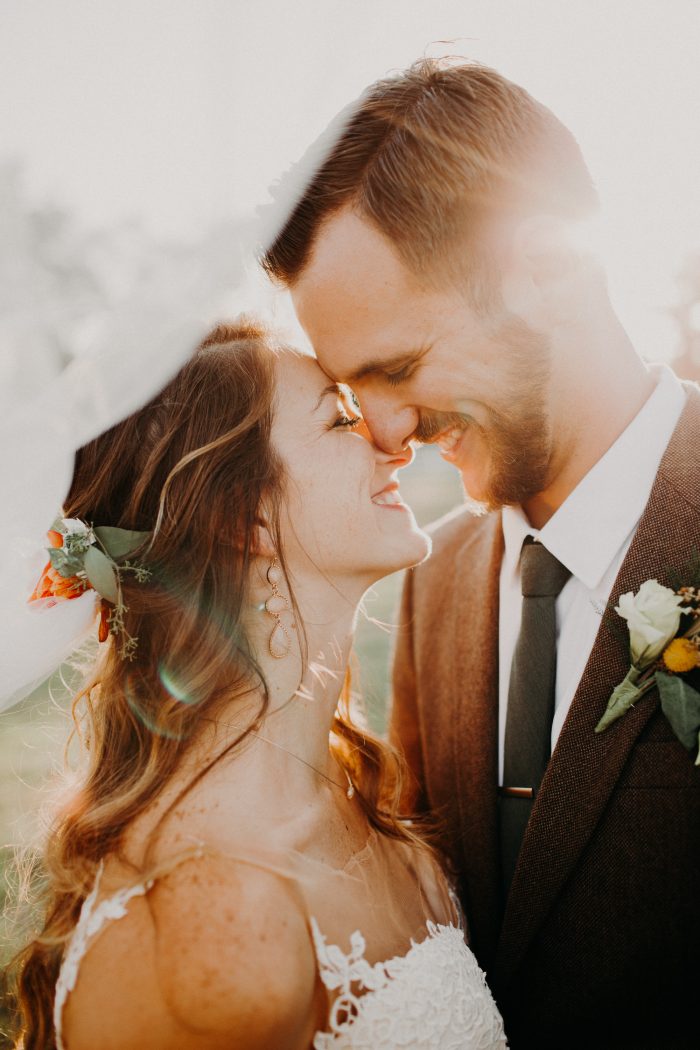 Emily and Brett's Bramble Tree Estate wedding was simple and elegant, perfect for a venue surrounded by mossy oaks, rustic greenery, and open fields decked out with warm colors and unique touches that uniquely represented the couple. Peddles floral design created the bright and colorful arrangements of oranges, corals, and pink blooms in the stunning bridal bouquet, cedar ceremony cross, and vintage-inspired reception décor that accented the natural beauty of the estate. We love the vintage glass bottles that held flowers for the reception tables, given to the bride by her mentor that created a beautiful and simple elegance. Kartsie Photography captured this day perfectly, from the genuinely sweet bridesmaids first look to this couple's creative way of keeping tradition with an alternative vow reading first touch instead of a first look.
The Couple:
Emily and Brett
The Wedding:
Bramble Tree Estate, Sorrento, Florida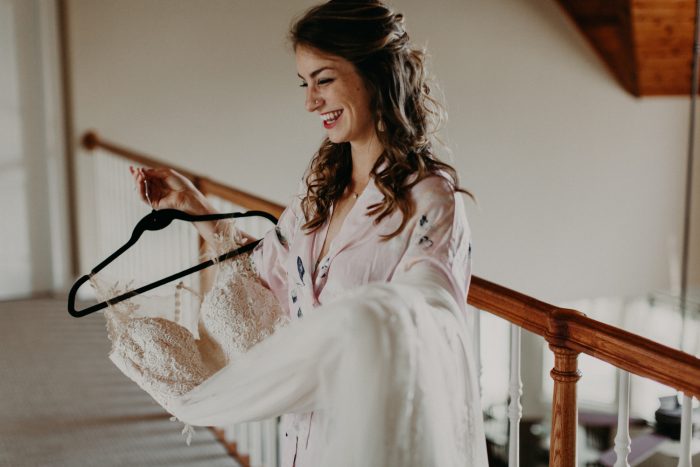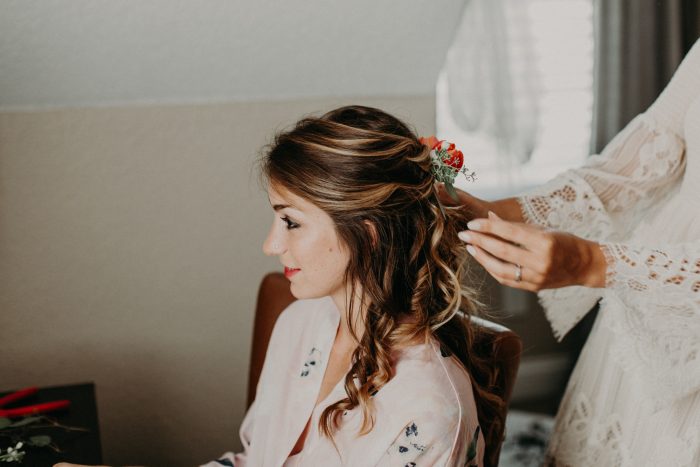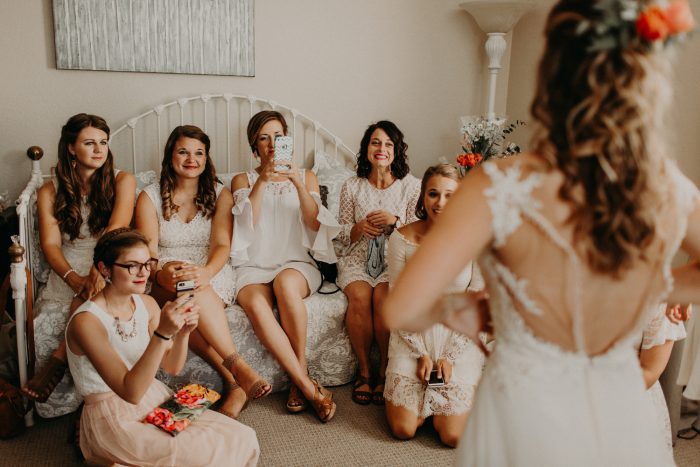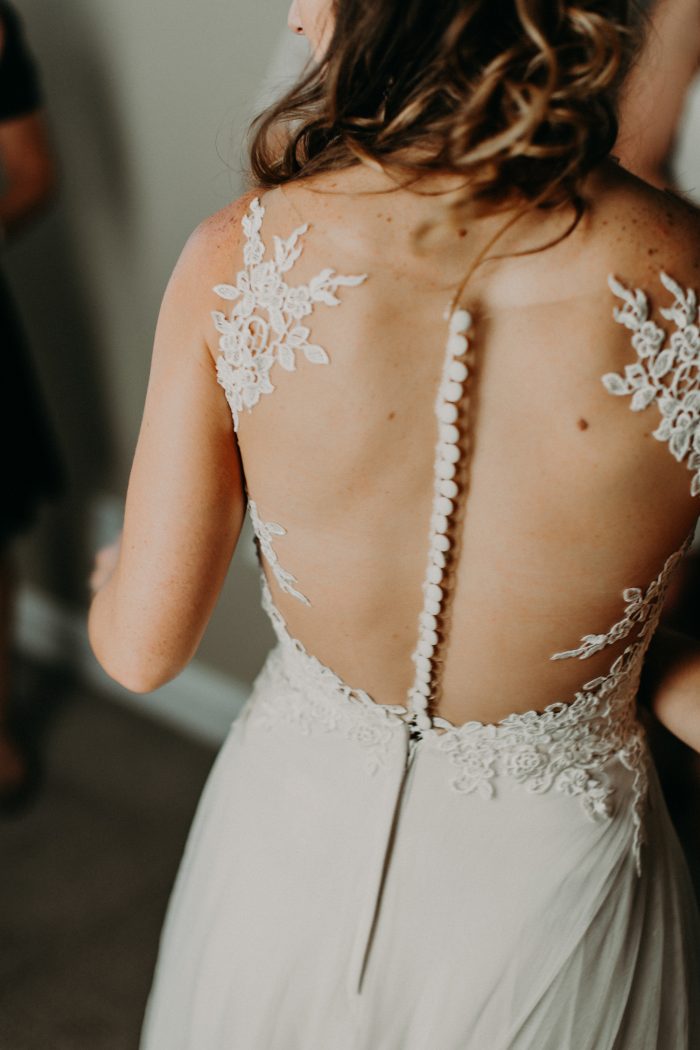 I loved the idea of having a wedding that felt like it was uniquely our style and incorporated a little of this, and a little of that in it. I wanted it to feel like it captures us as a couple and represented who we are and what we care about.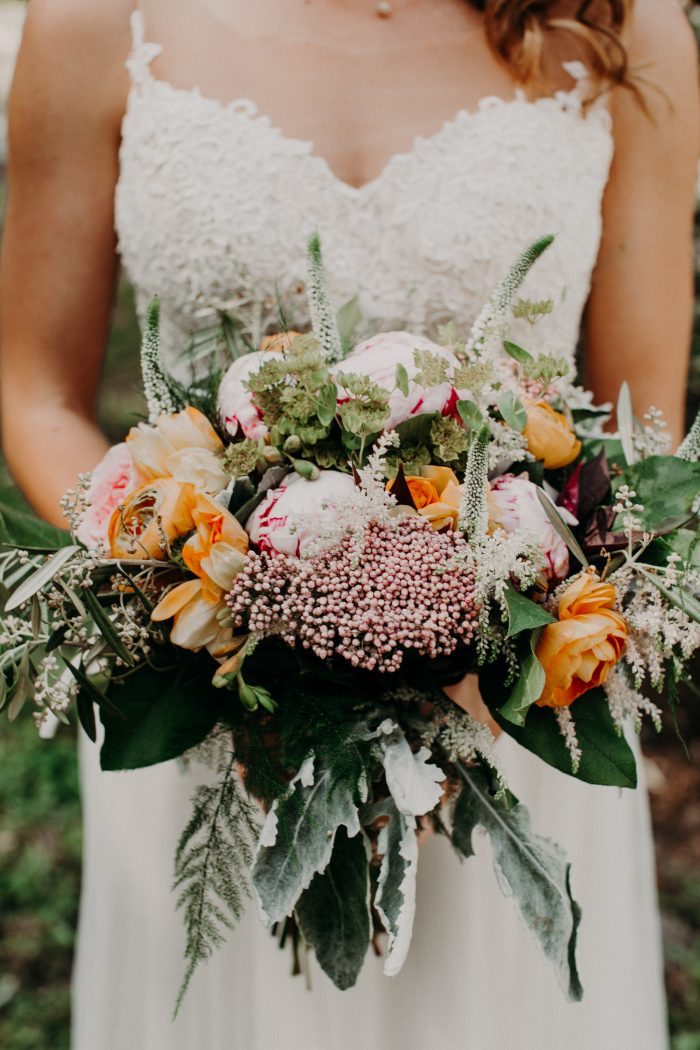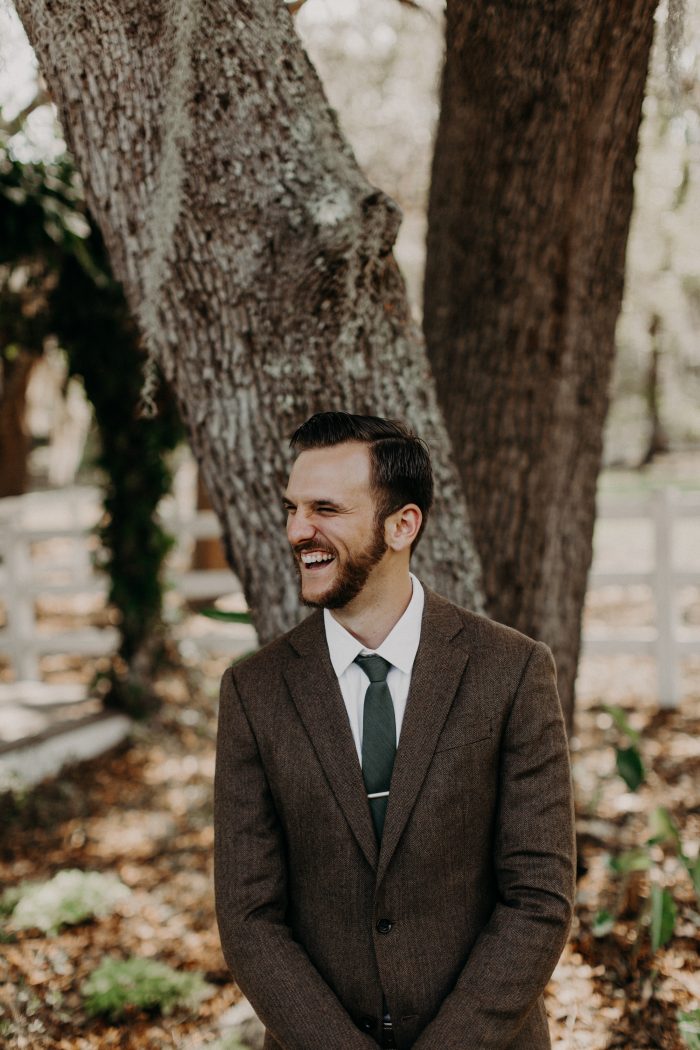 Kartsie Photography fit our vibe perfectly. She was relaxed and playful, while totally professional andcaptured so many special moments. She helped us feel natural as we took our photos and managed to wrangle in all our family and extended family for some beautiful family photos with ease and grace!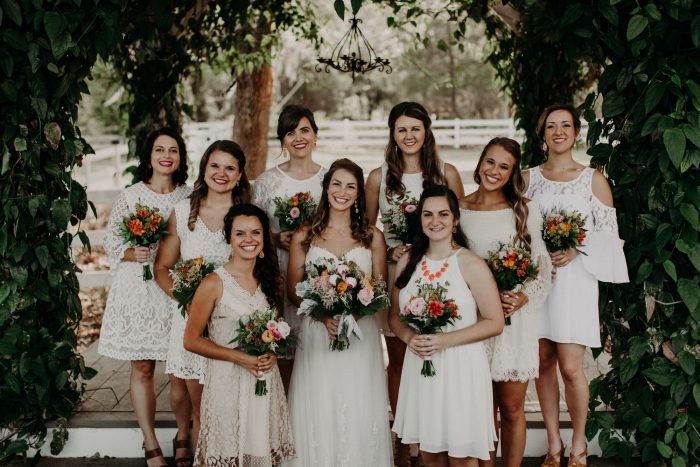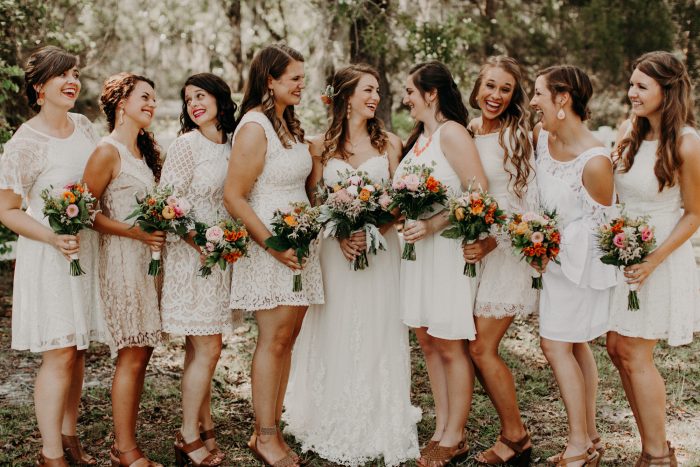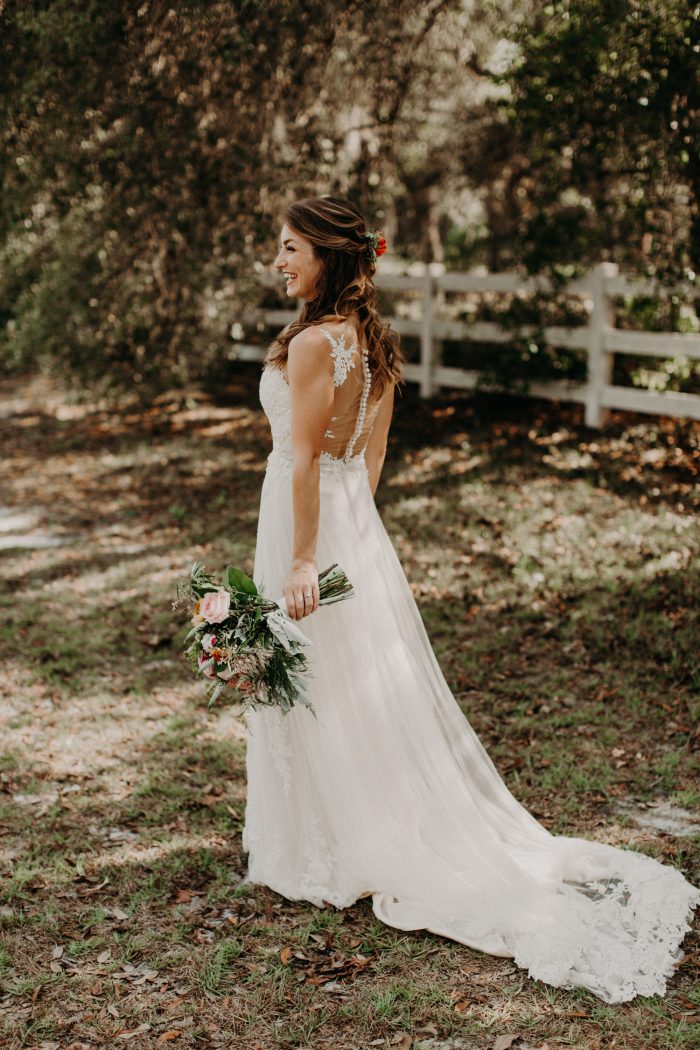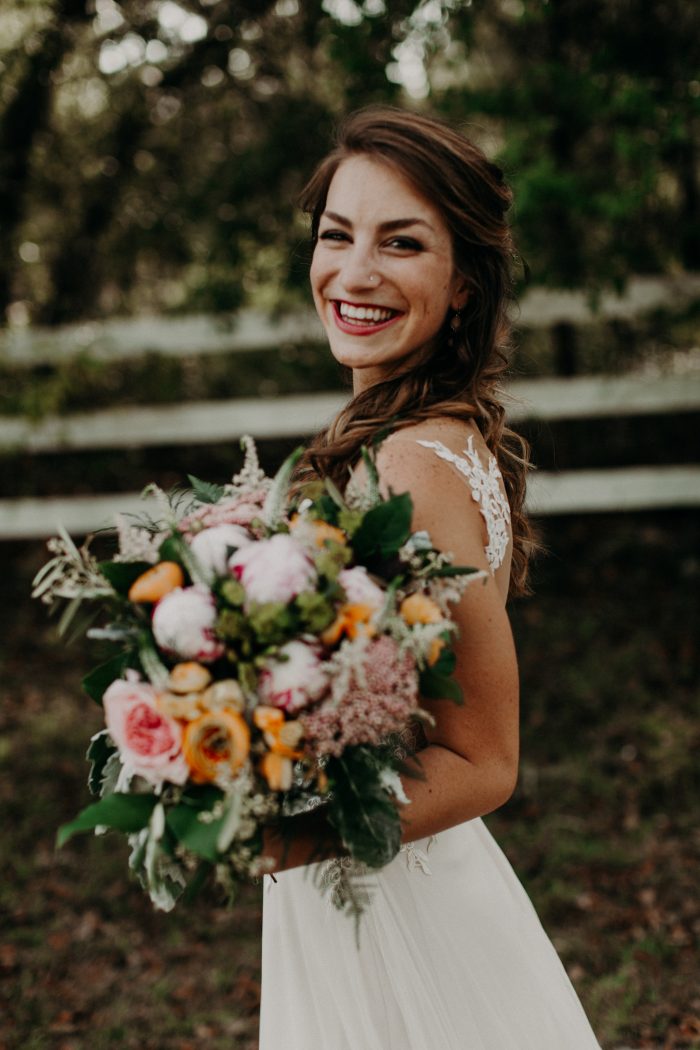 Our colors were oranges, corals, yellows, with lots of greenery. I feel like bright expresses who I am, but then paired with the natural scenery around us andthe cream colored dresses of bridesmaids it wasn't obnoxious or overpowering. We wanted to include lots of greenery since the venue itself had so much natural beauty to it and we felt like that just played it up even more!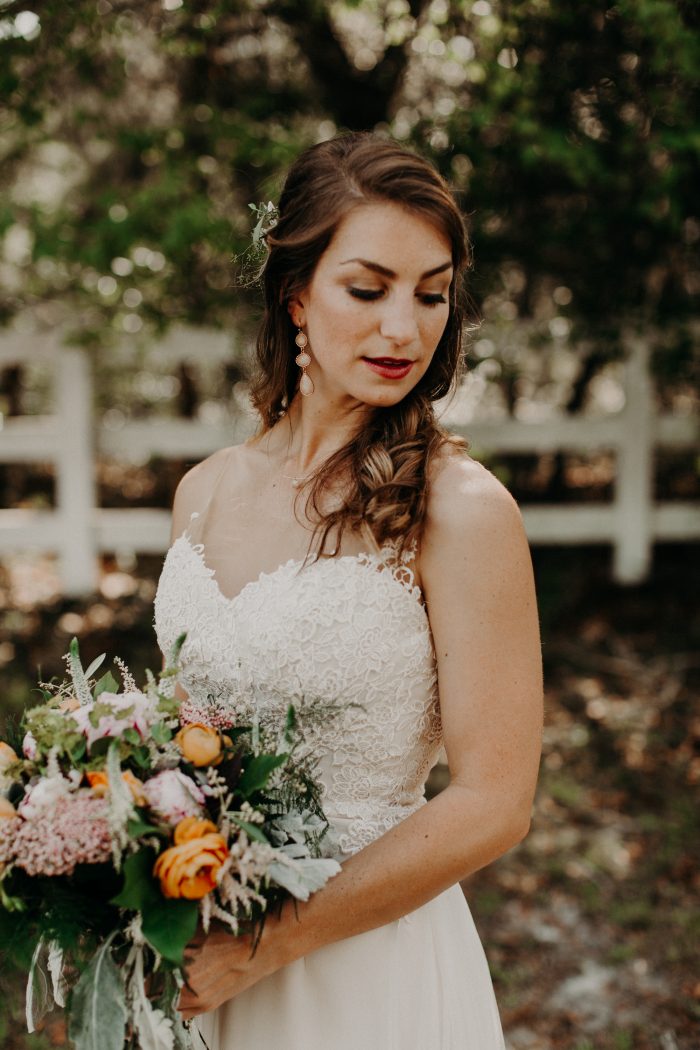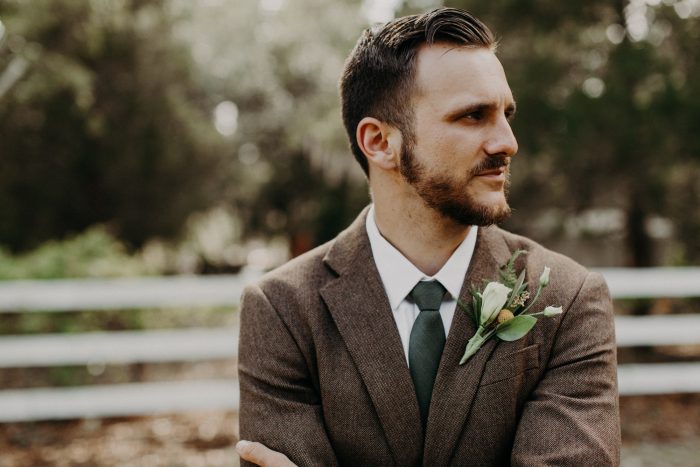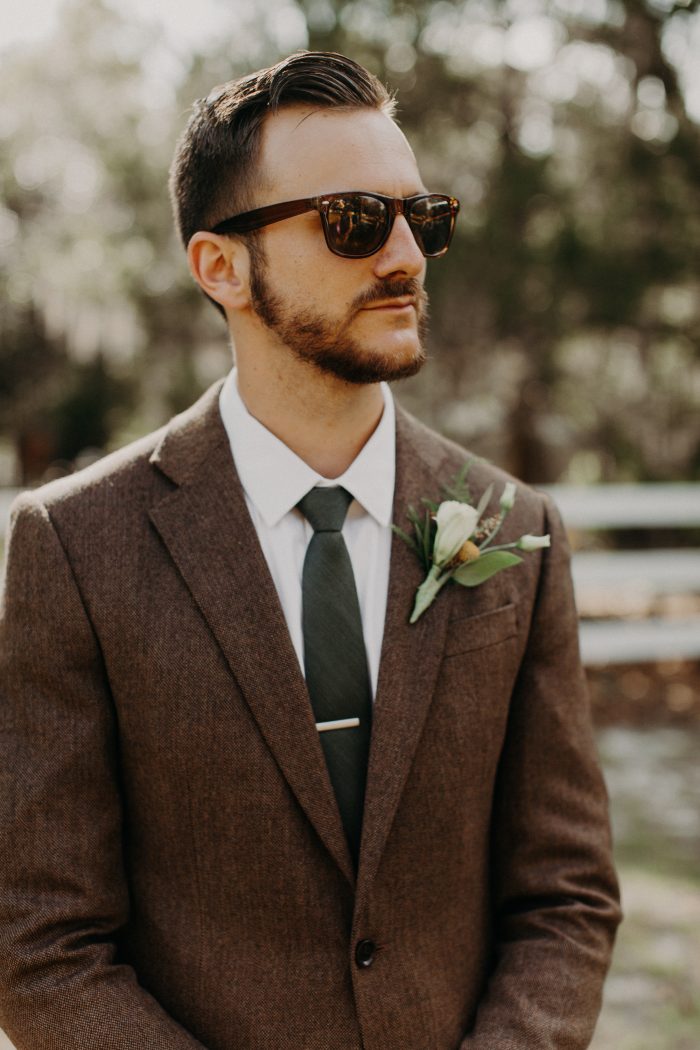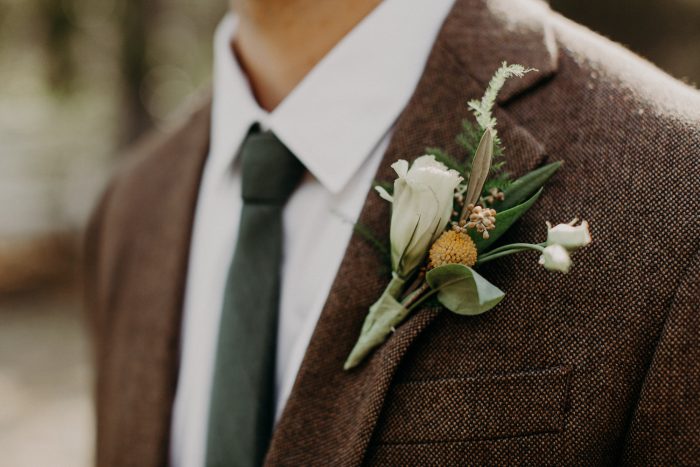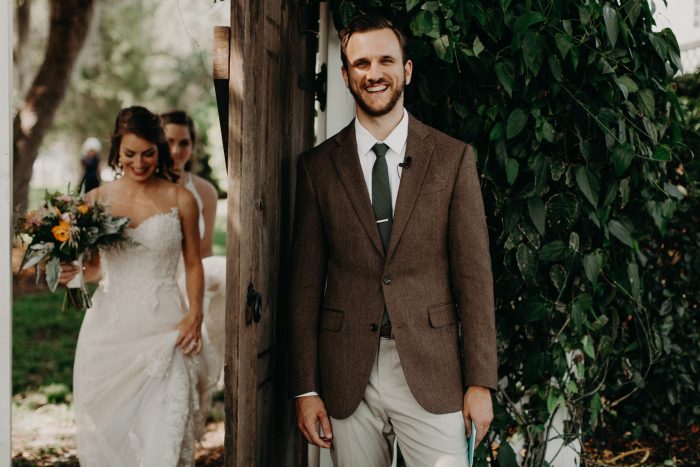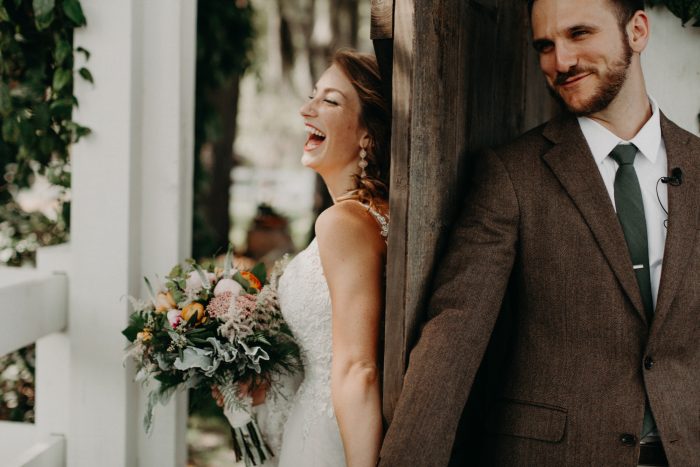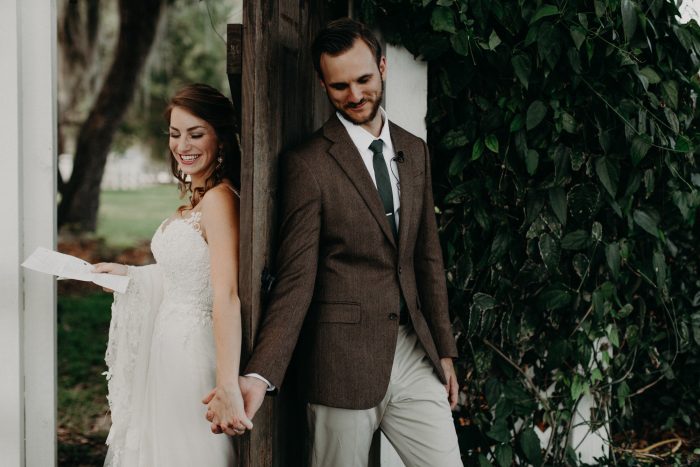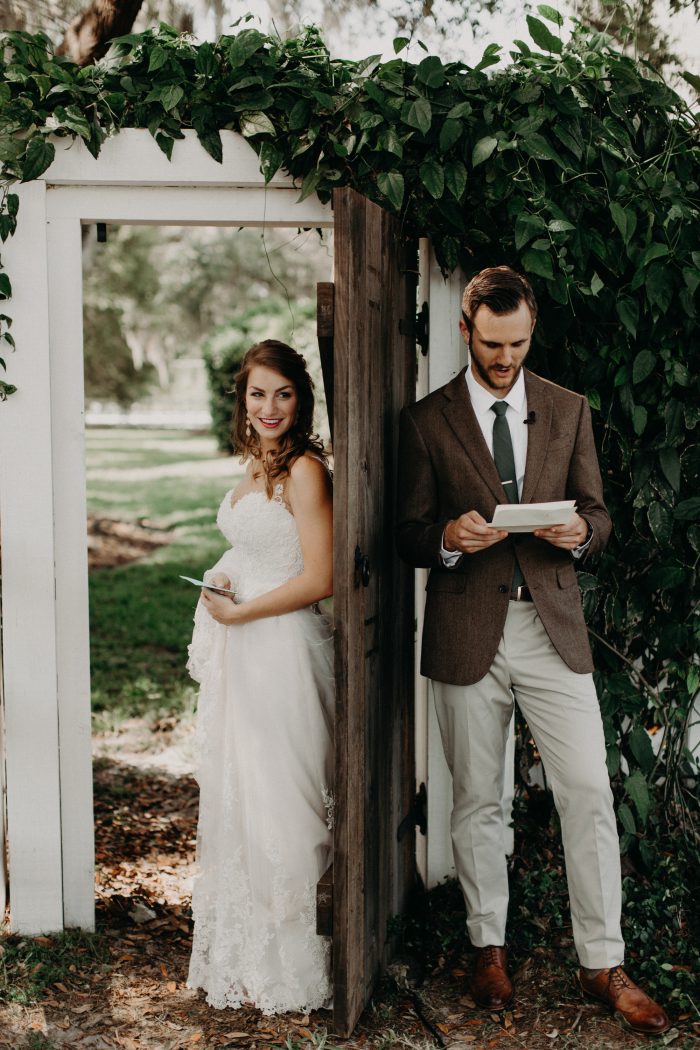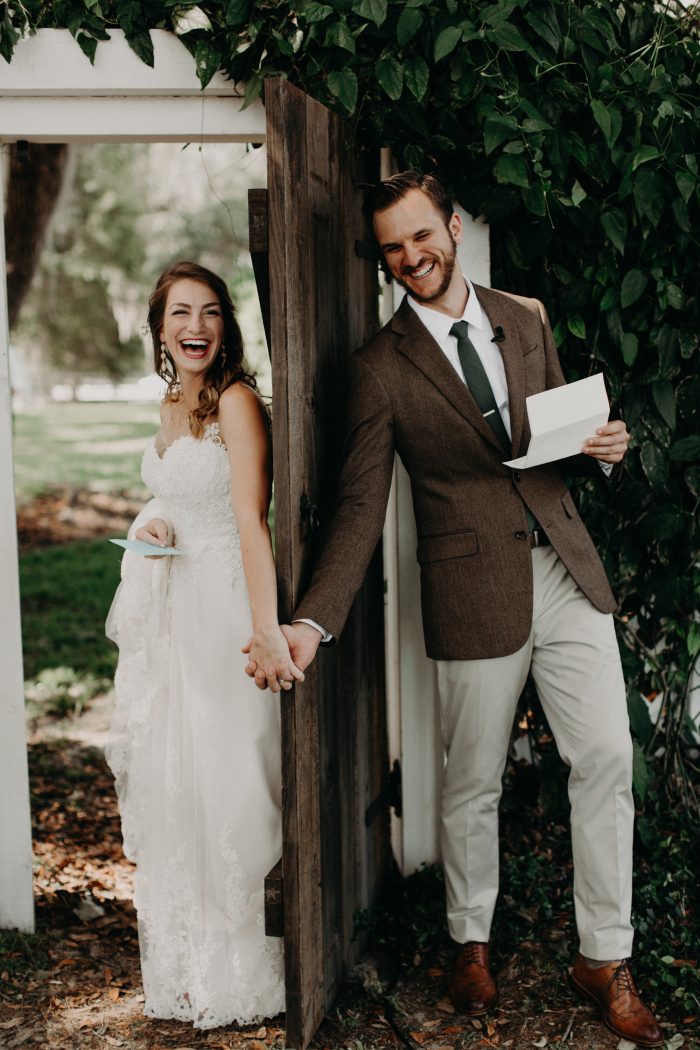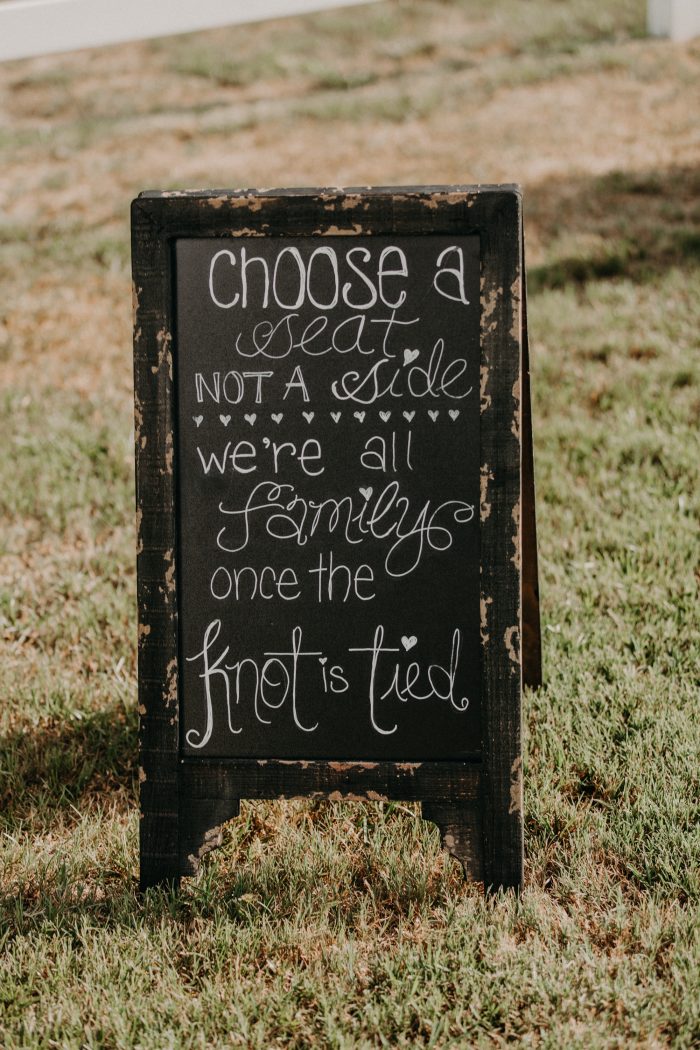 It was a big desire that we find a place where we could both get married and have the reception outdoors, something we both love. We try to spend as much time outside as we can, so it was fitting that we get married outdoors too. Since Orlando isn't anywhere near the mountains or woods, a more farm style place was perfect for us. We loved that Bramble Tree was naturally beautiful and all we had to do was put in a few pieces to accentuate what was already there in nature itself!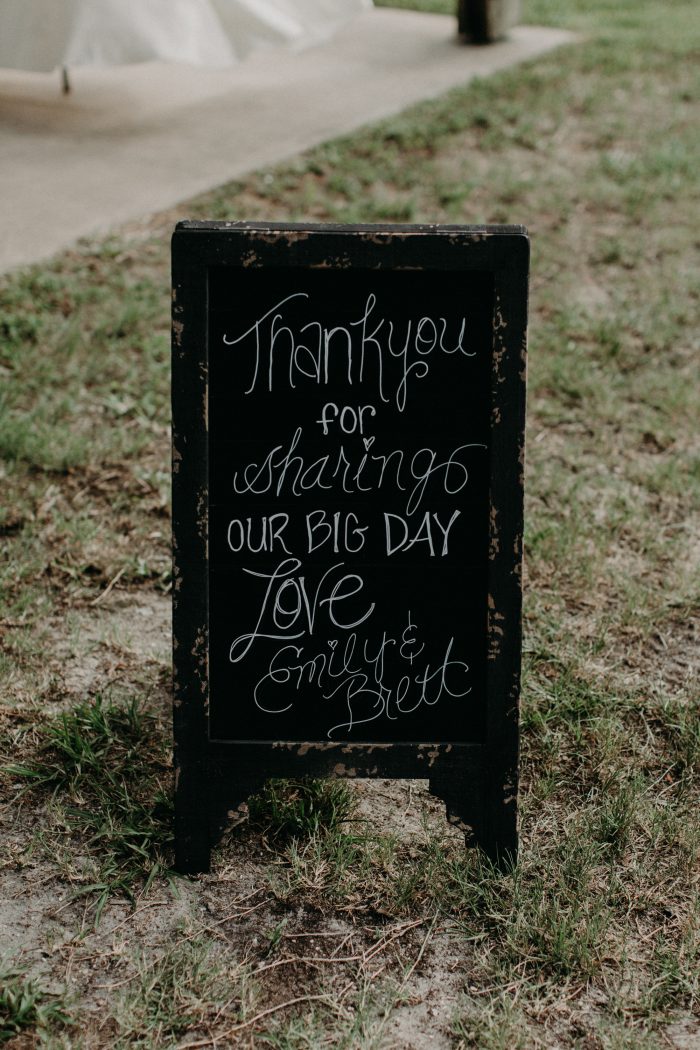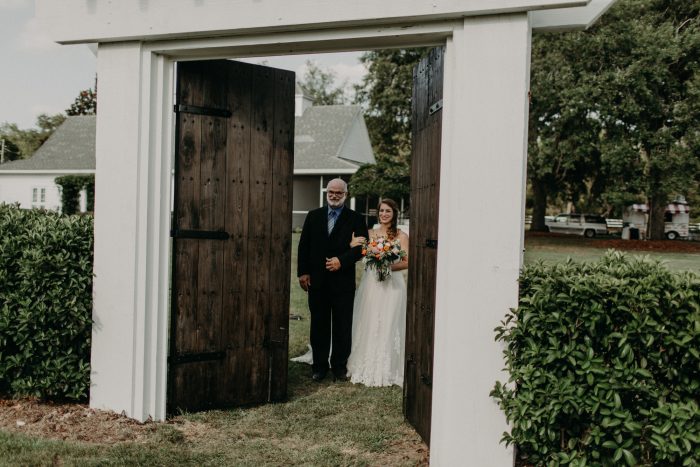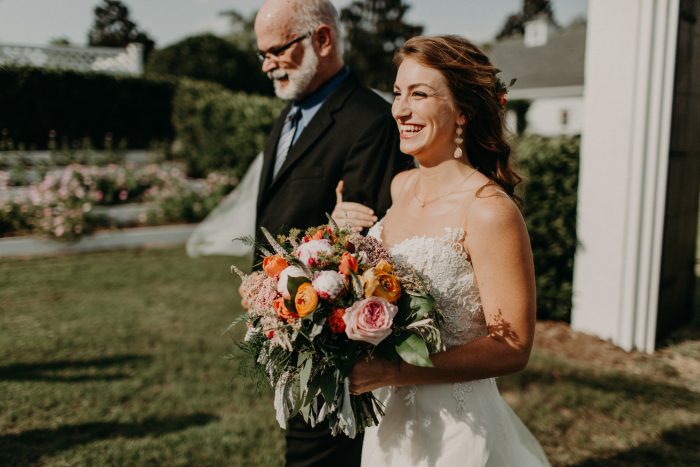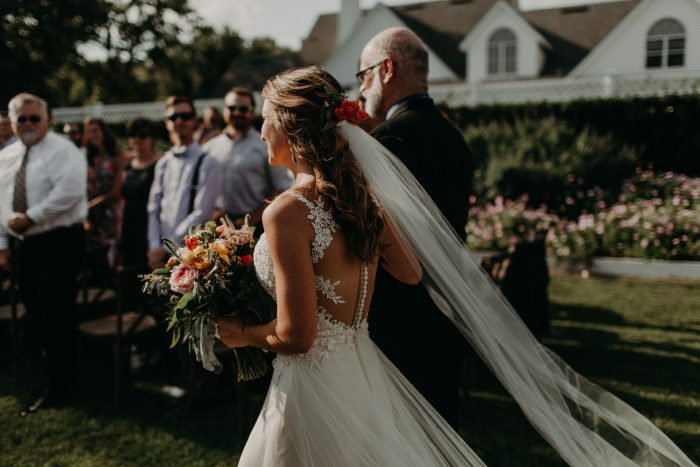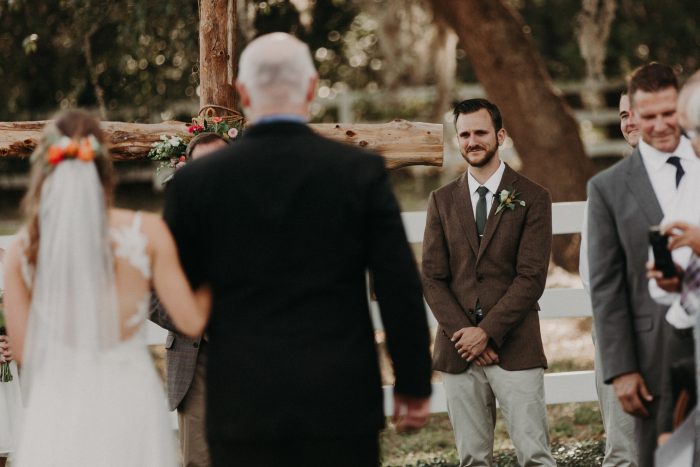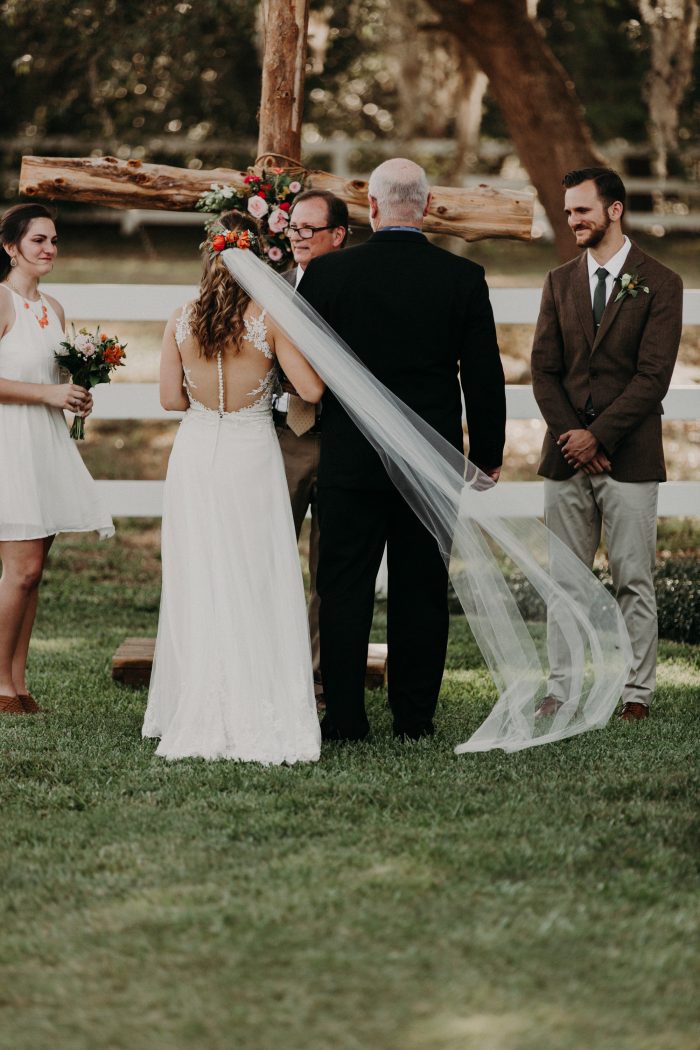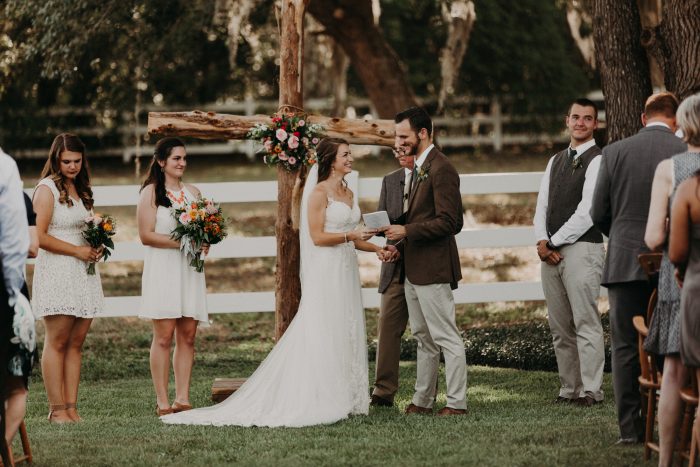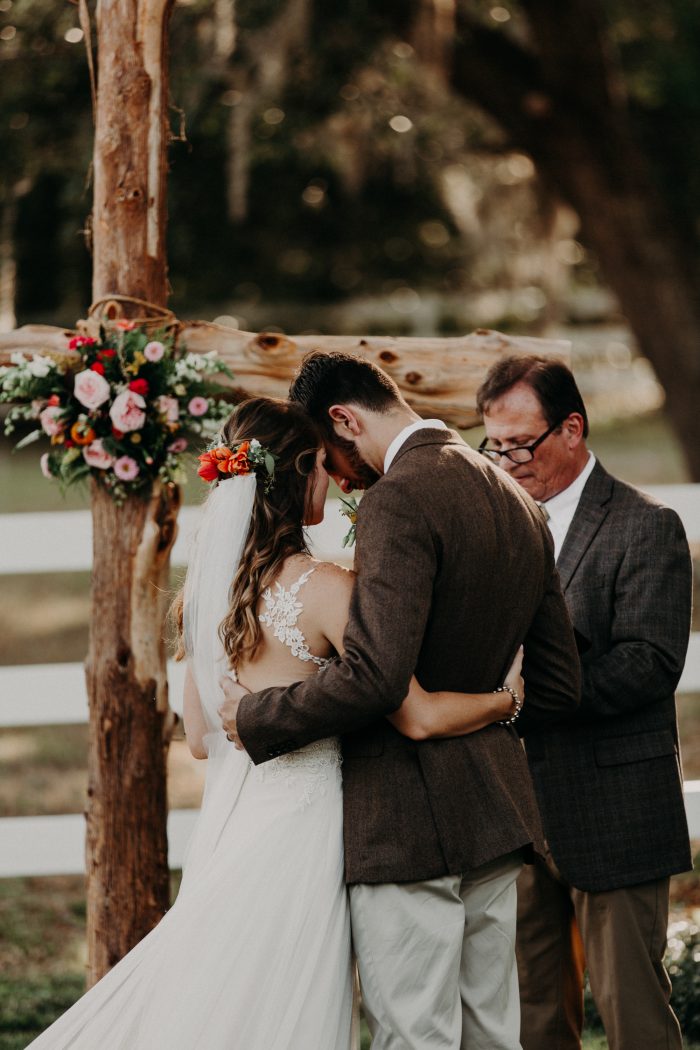 Saying our vows to each other was definitely a big and anticipated moment for us. We put a lot of time and thought into what our vows would communicate about what we desire for our marriage and pray it will be. We knew that saying these vows was a big decision and we wanted to keep Jesus' name in the forefront; to tell each other that we will rely on Him for all we need in our marriage.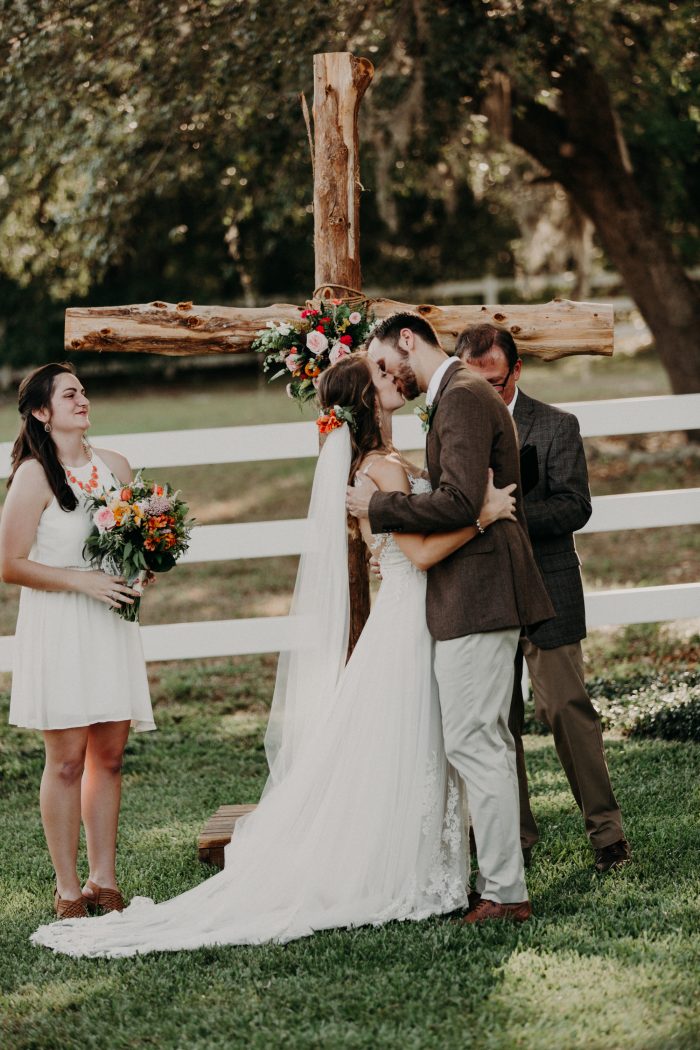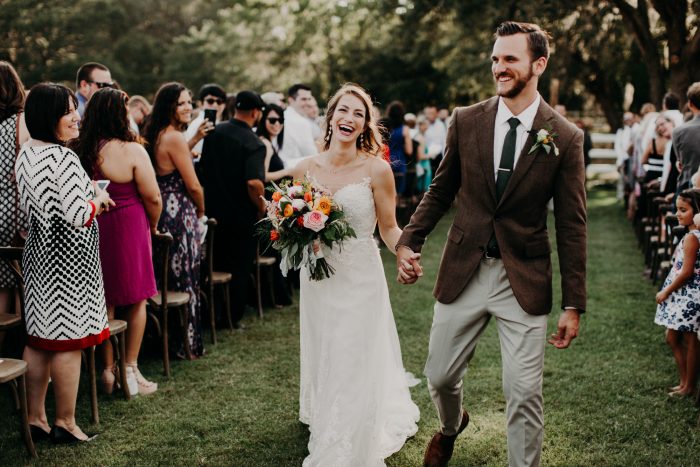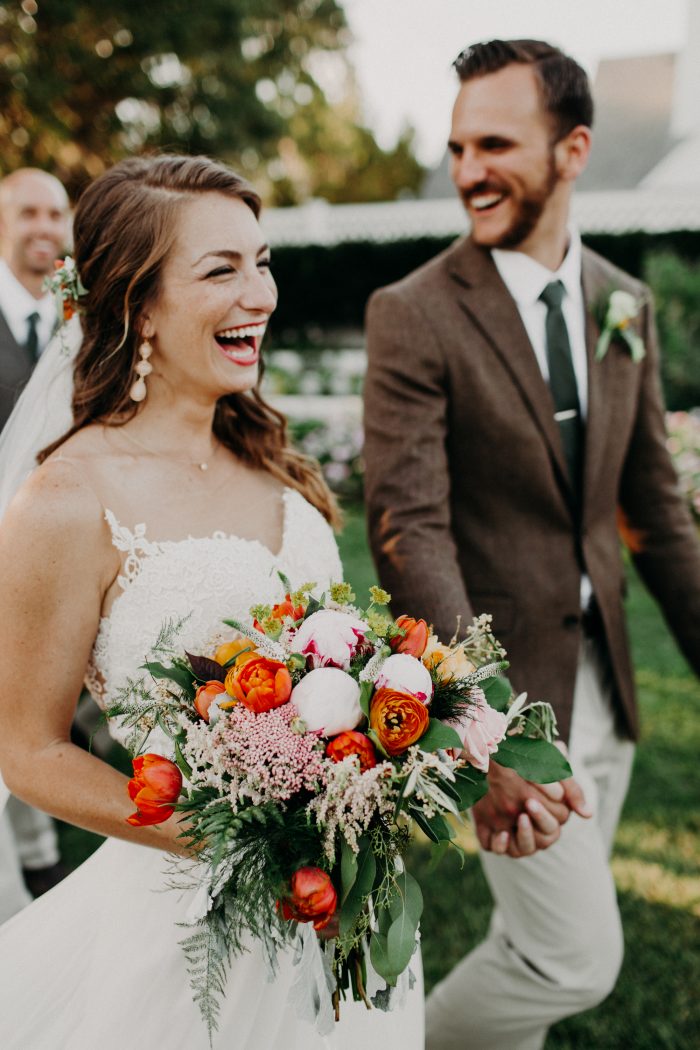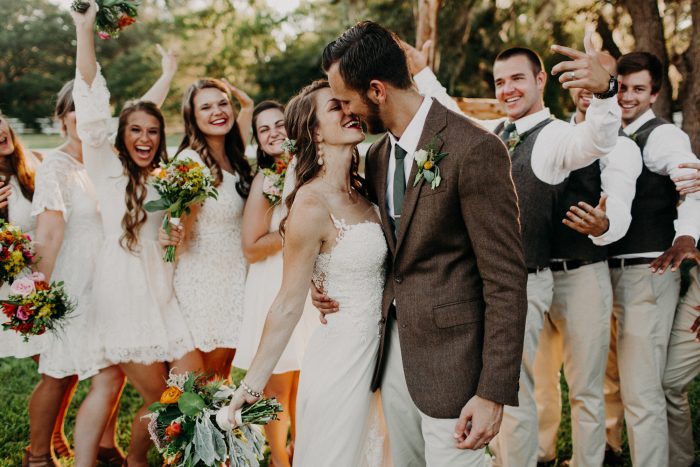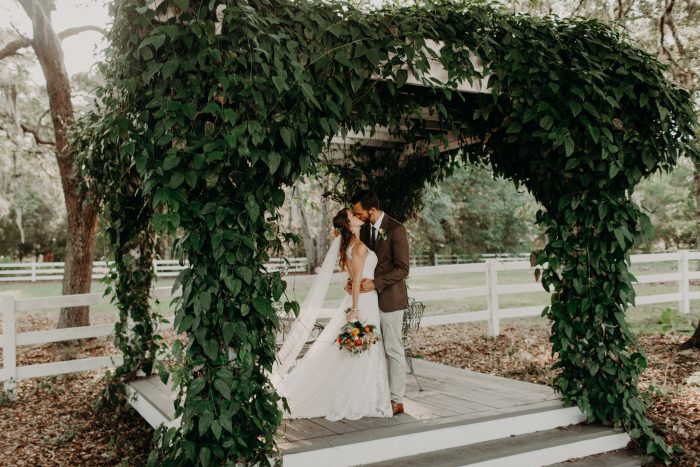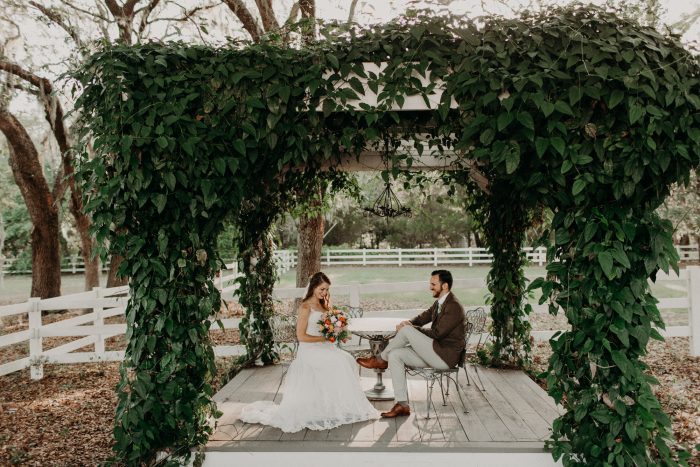 At the end of the day, remember it's just that. One day. It's a big and important day, but it's only a teeny part of a bigger story and picture of your love and life with each other. Choose things that feel like "you" and represent your relationship well. Find ways in the midst of the busy planning season to continue to grow closer together. Lend a helping hand when your partner needs it, even if they don't ask. Breathe. Laugh when you need to. Cry when you need to. Ask for help and forgiveness. Express gratitude. Know when to shrug it off and move on. Give yourself and your partner grace, even when it doesn't feel deserved. And please, don't forget to have a good time – it is your wedding (and marriage) after all!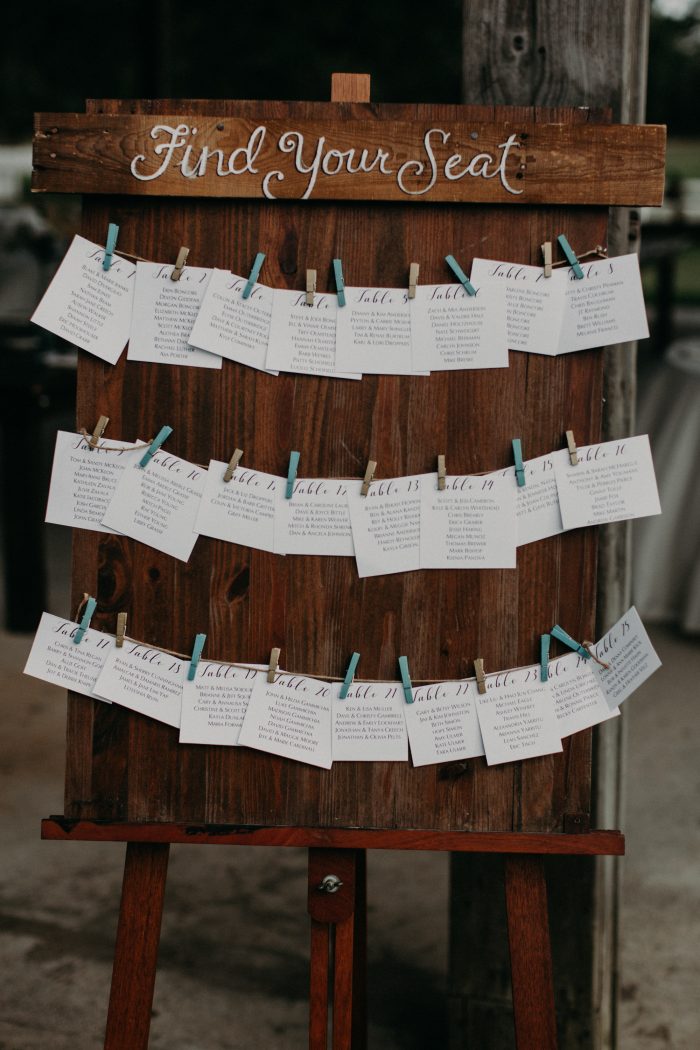 A mentor of mine had recently been given about a hundred old vintage glass bottles and together, we went through them and found the perfect ones to put on the tables. I also collected brown bottle from people I knew for several months before the wedding. The flowers for the tables went in those bottles. My sister in law did the hand drawn calligraphy table numbers, as well as some of the signs around (like our Instagram sign, and the signs for sign in and cake table). She also designed andhand painted our wedding invites!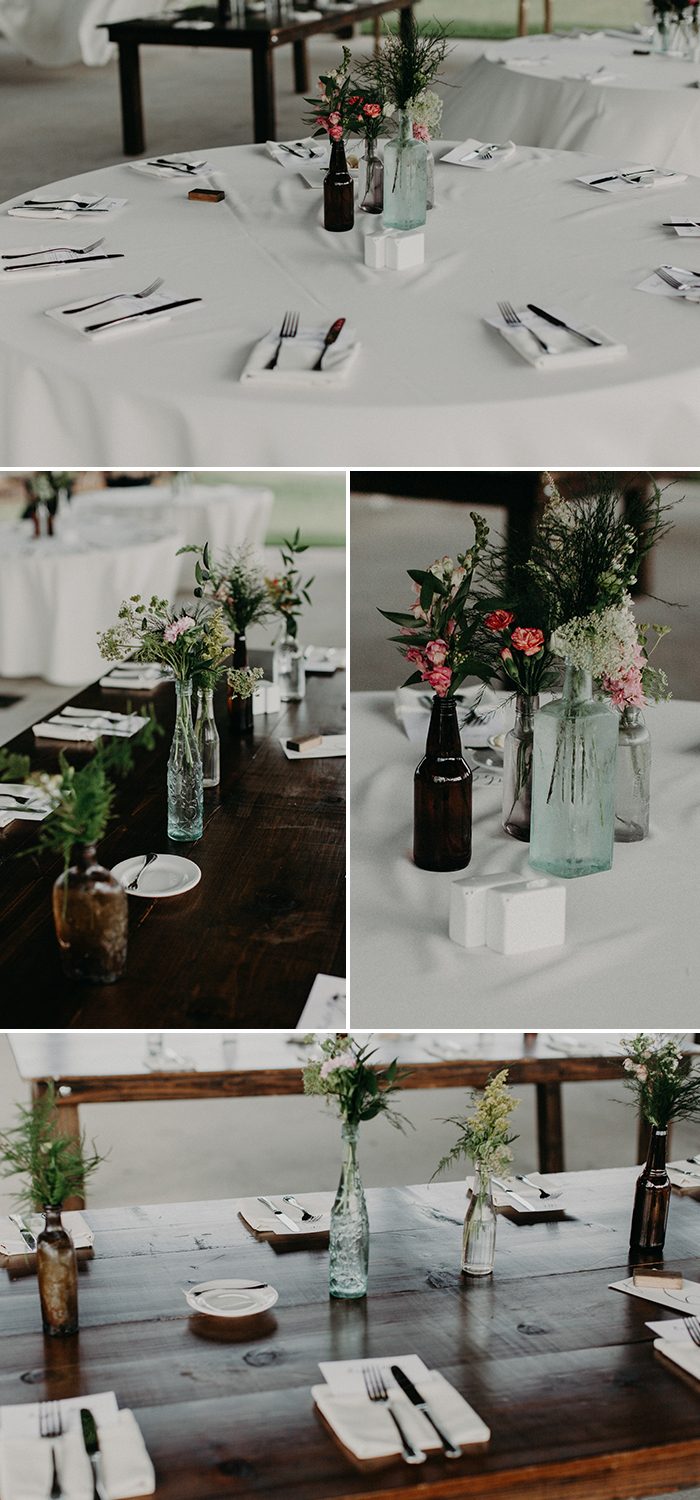 We wanted it to uniquely represent us! For me, that included bright colors and unique touches, things that represent joy and fun. I'm drawn to warm colors and find that they are playful and bring energy. My husband loves the outdoors and natural colors. As a couple, we are more casual and relaxed, but we love to play and enjoy ourselves! We wanted to leave lots of room for good food, conversation, fun and of course, dancing.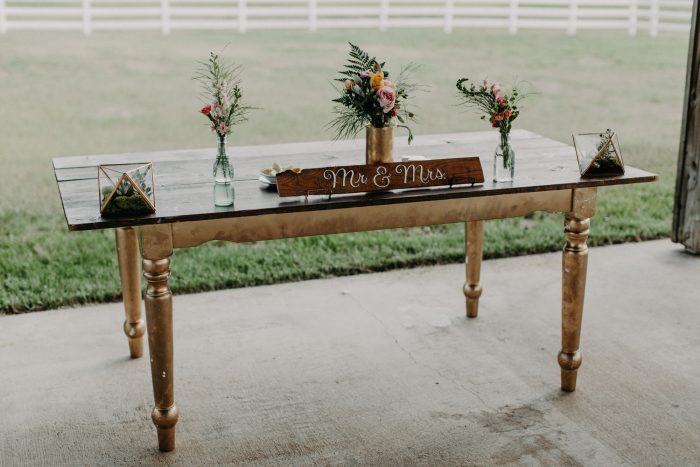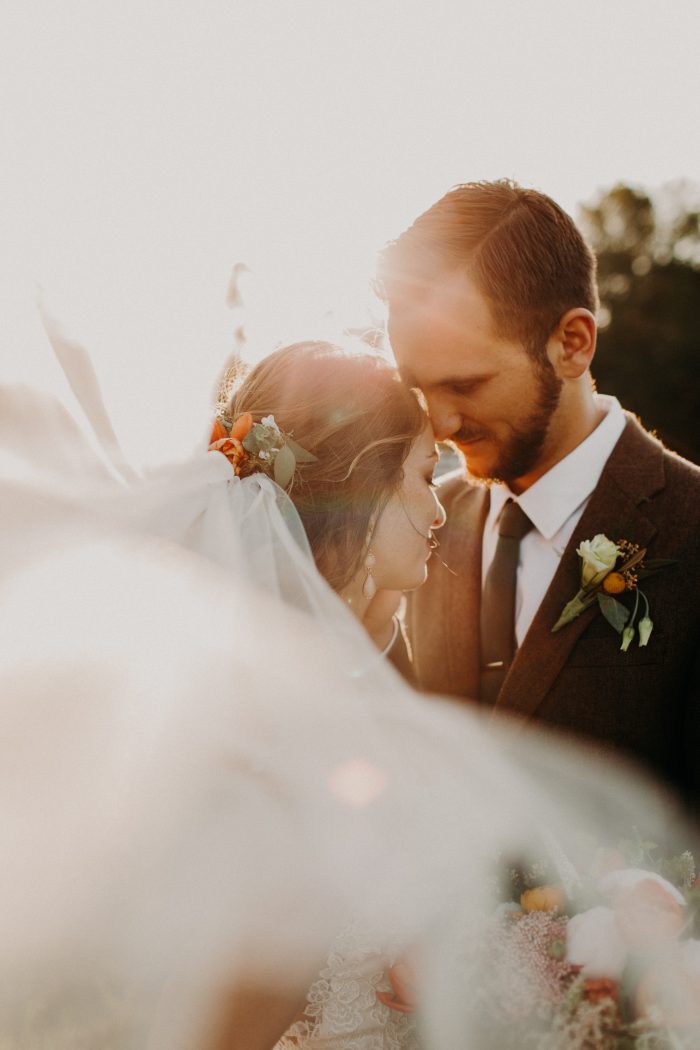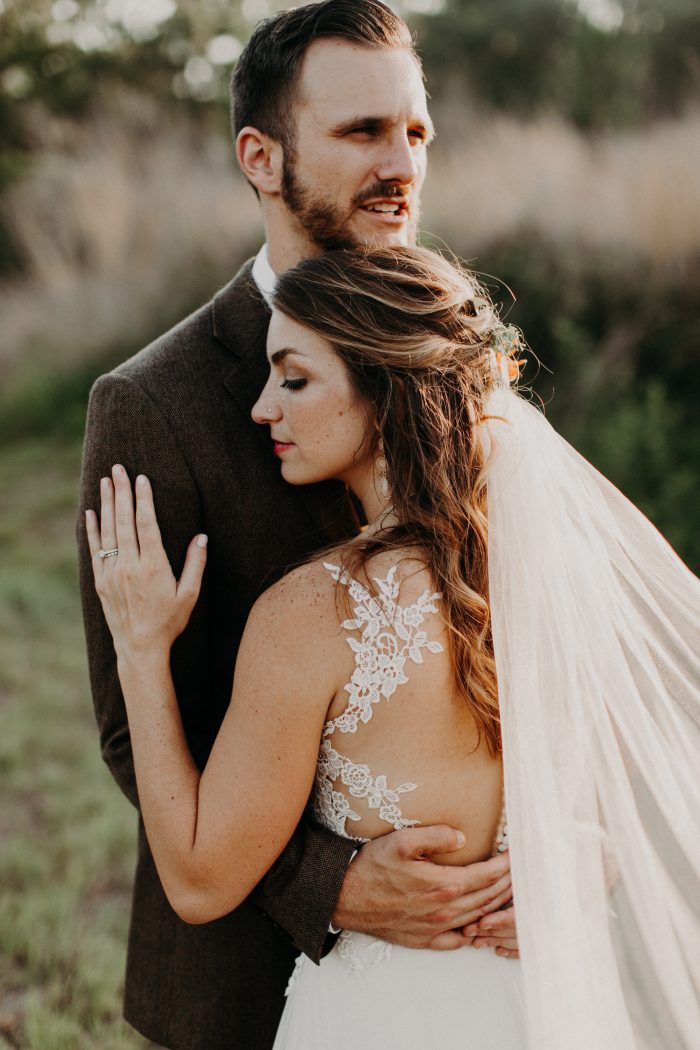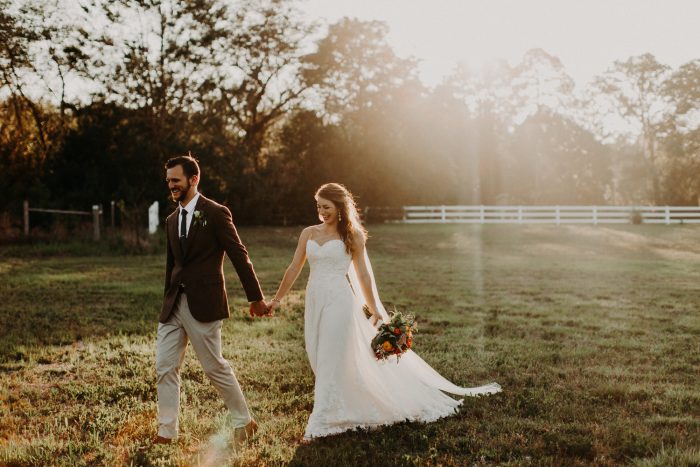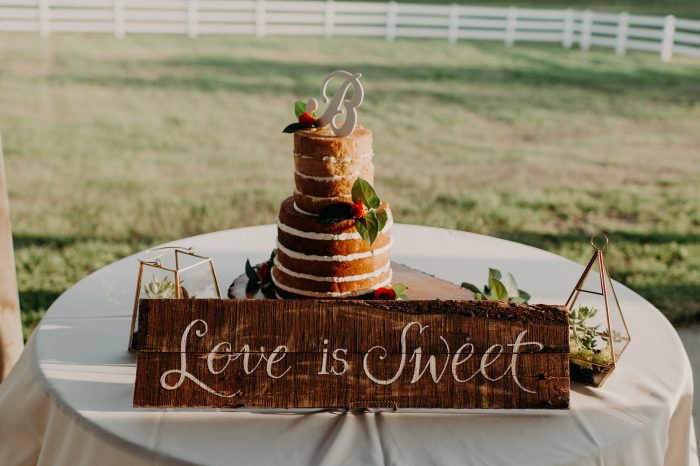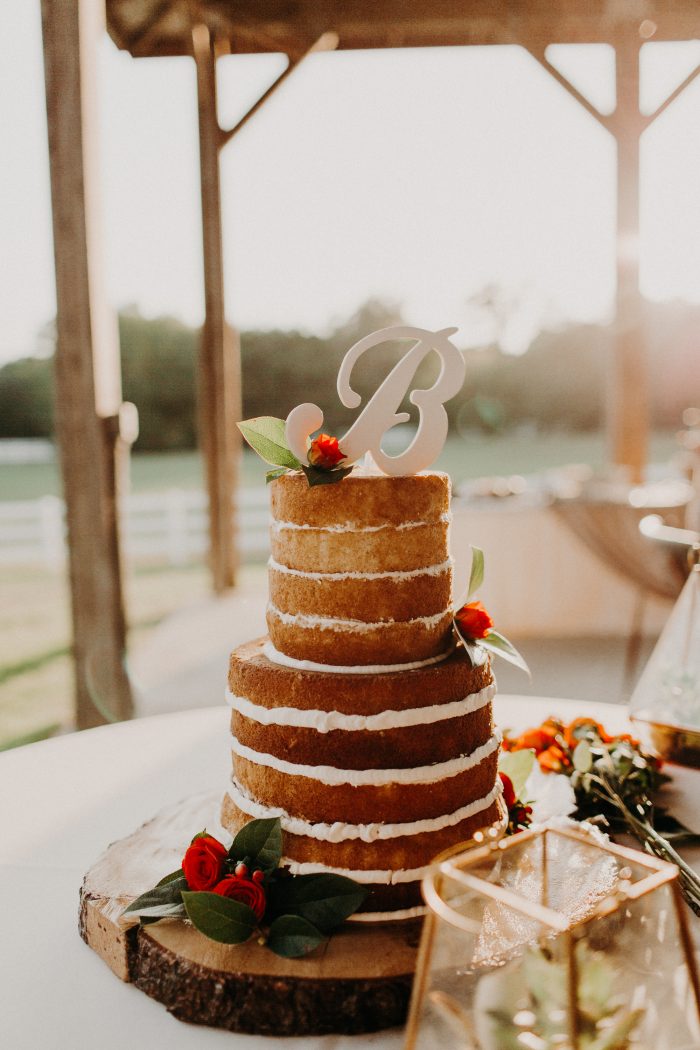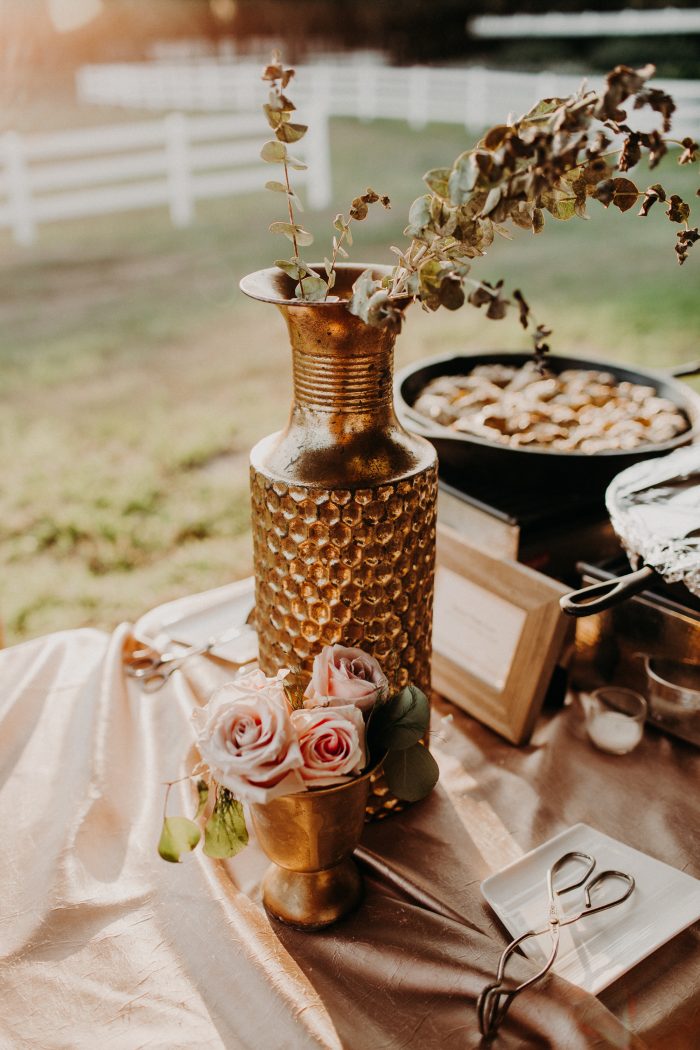 Professional: 'Like the Dawn' – The Oh Hellos
Recessional: 'She Lit Fire' – Lord Huron
First Dance: 'Heaven's Knife' – Josh Garrels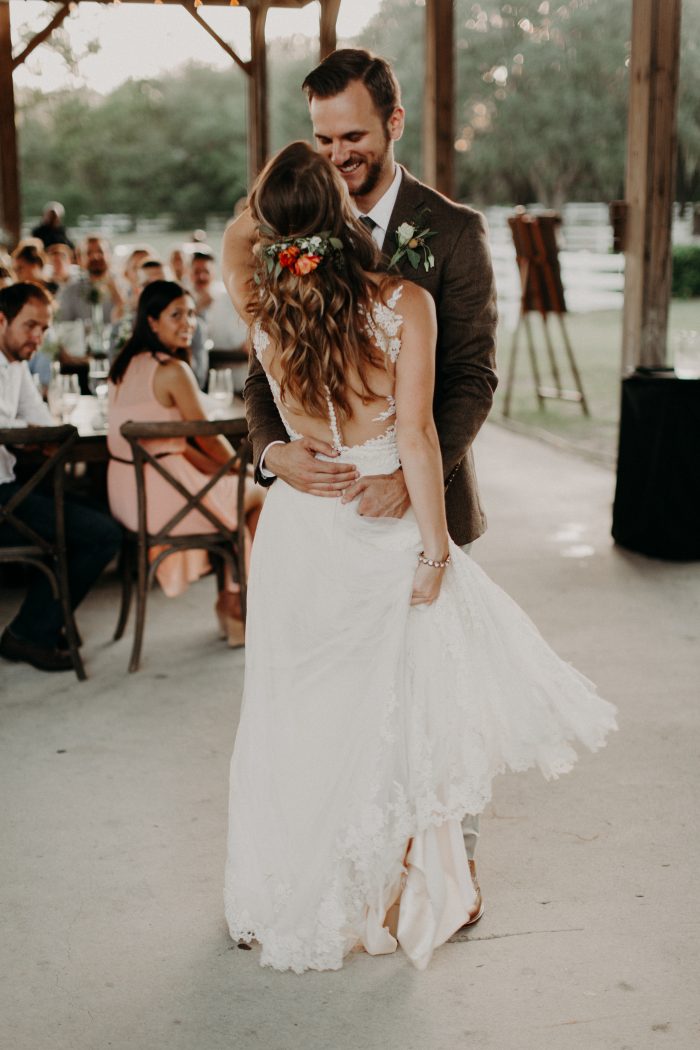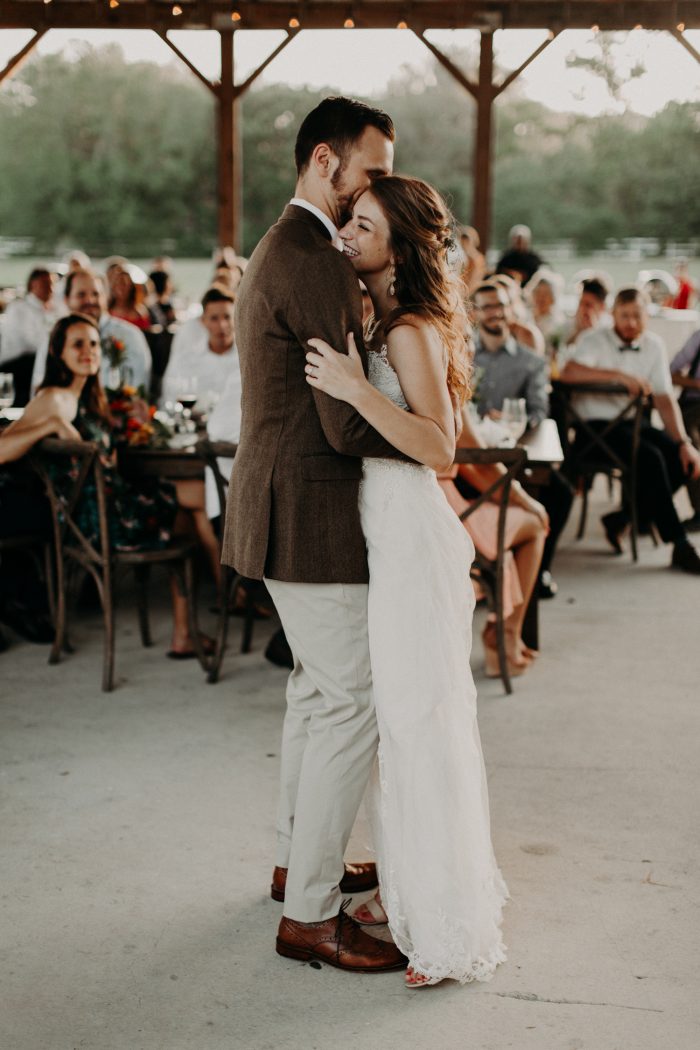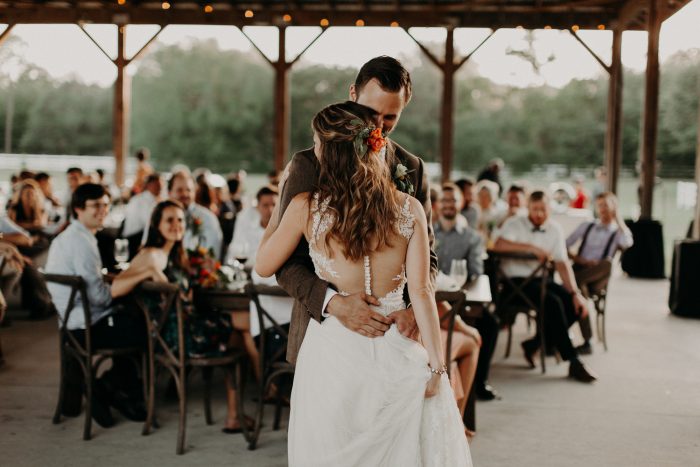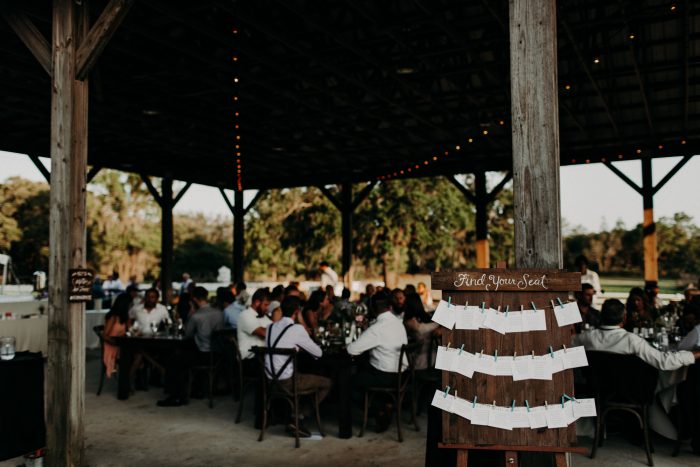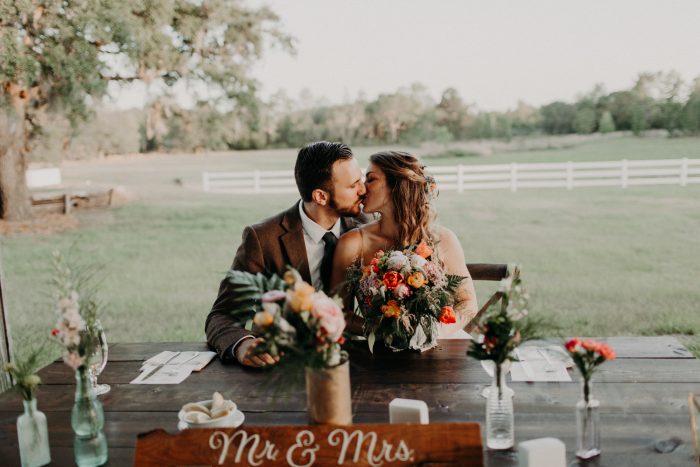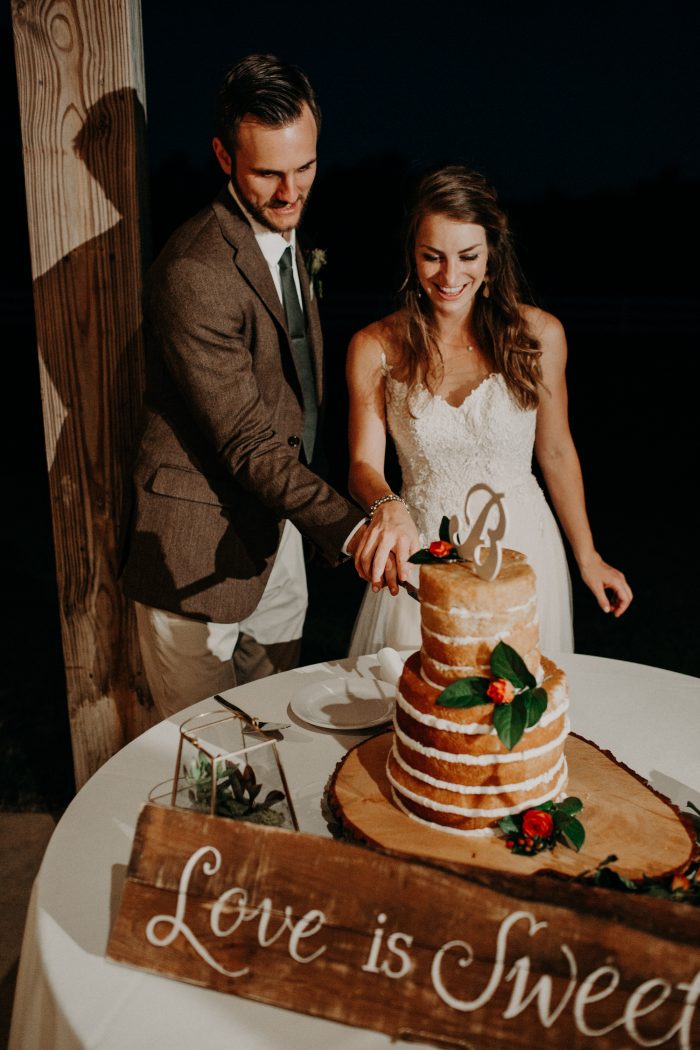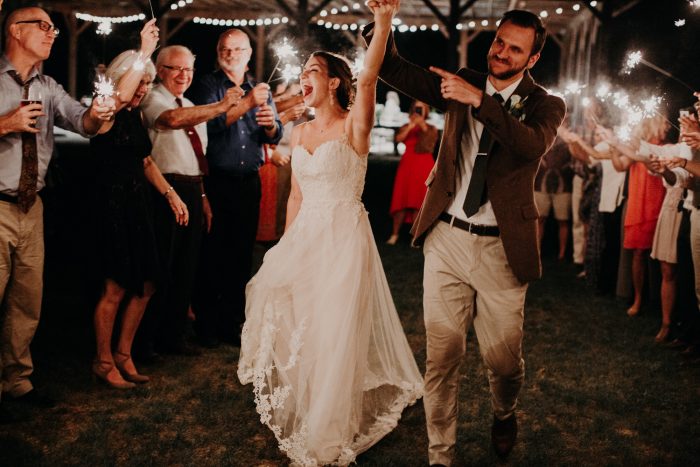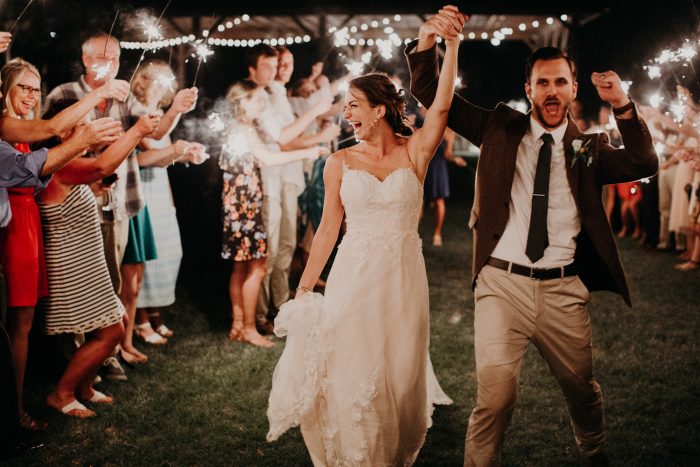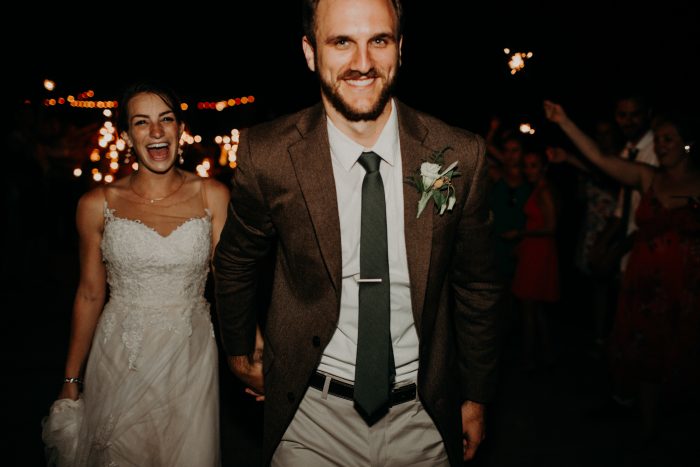 Congratulations to Emily and Brett and special thanks to Junebug member Kartsie Photography for sharing this gorgeous wedding with Junebug! For more colourful vintage wedding inspiration, check out this colourful festival-inspired wedding in Portugal!