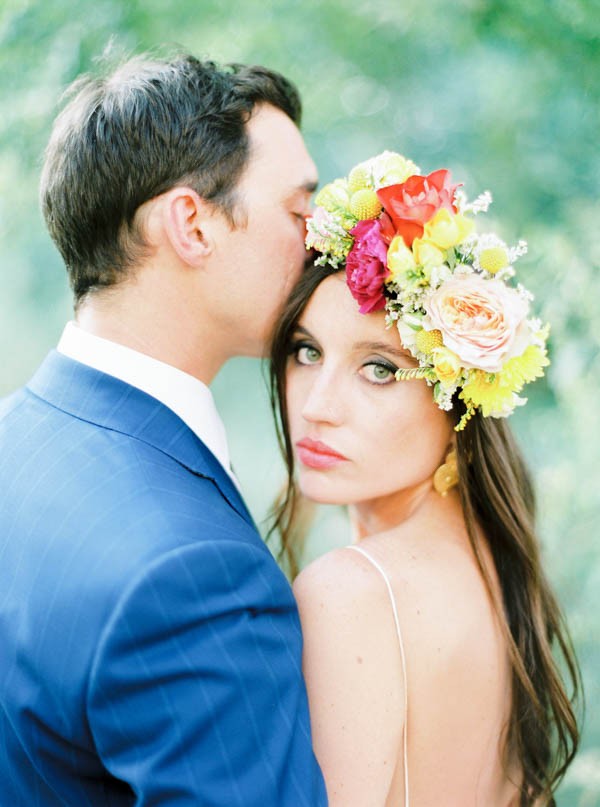 Kristal and Dish wanted their wedding in Portugal to be the perfect party for all their family and friends, because they knew that moments where everyone they love is together in one place are few and far between. So when planning, they made sure to think about every single detail to give their loved ones a celebration worth remembering. They gave themselves the couple name "Dishtal," and they also came up with a festival/ wedding hybrid called a Wedstival. André of Brancoprata captured all the sweet moments from Kristal and Dish's big day, and it was definitely a Wedstival unlike any other!
The Couple:
Kristal and Dish
The Wedding:
Private Residence, Lanhelas, Portugal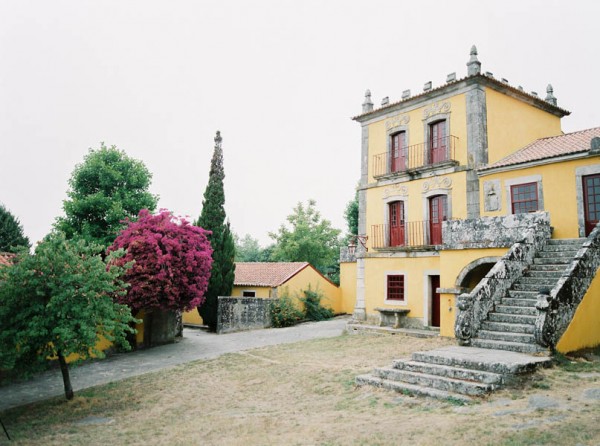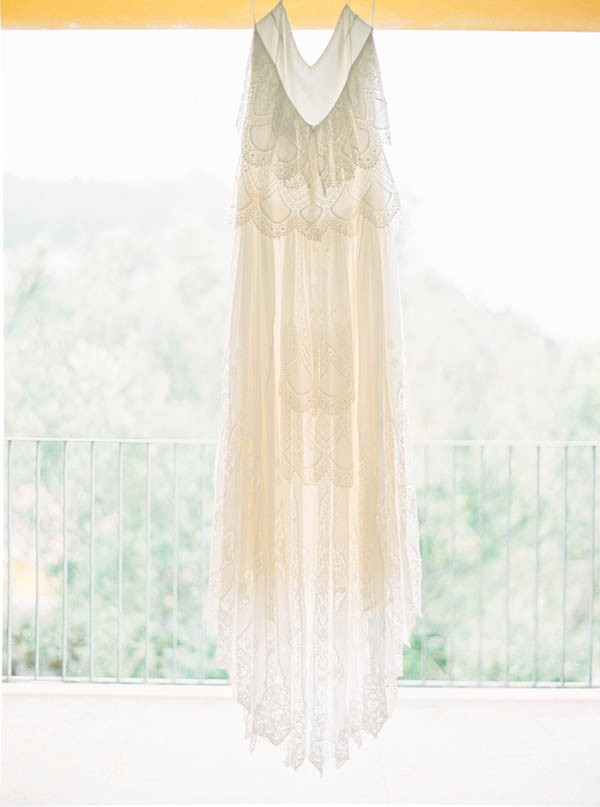 I wanted to add something of my culture to my look and wore my stunning earrings that my Mum gave me which are traditional jewelry from the north of Portugal. My hair was tamed from it's usual fuzz ball and crowned with the most incredible flower crown. Sofia excelled with my massive flower crown. I was not expecting such a huge piece, but I loved it and wish I could wear it every day.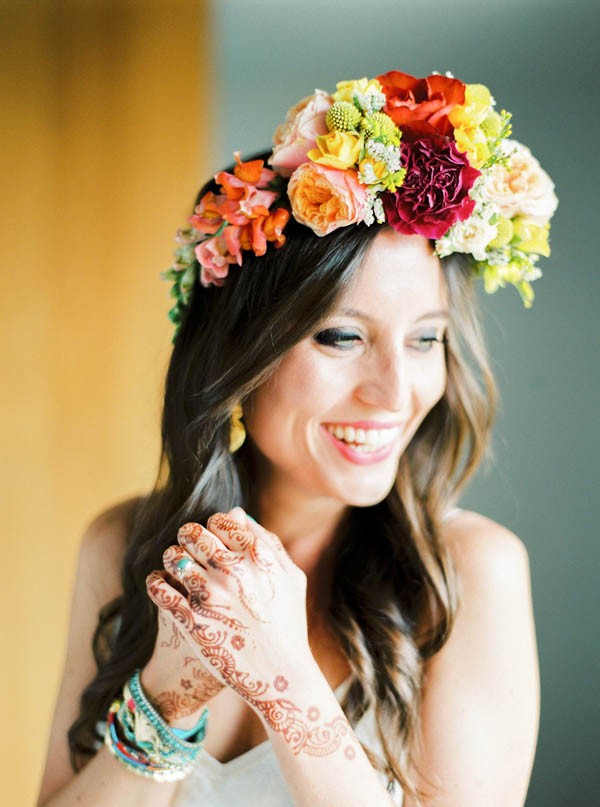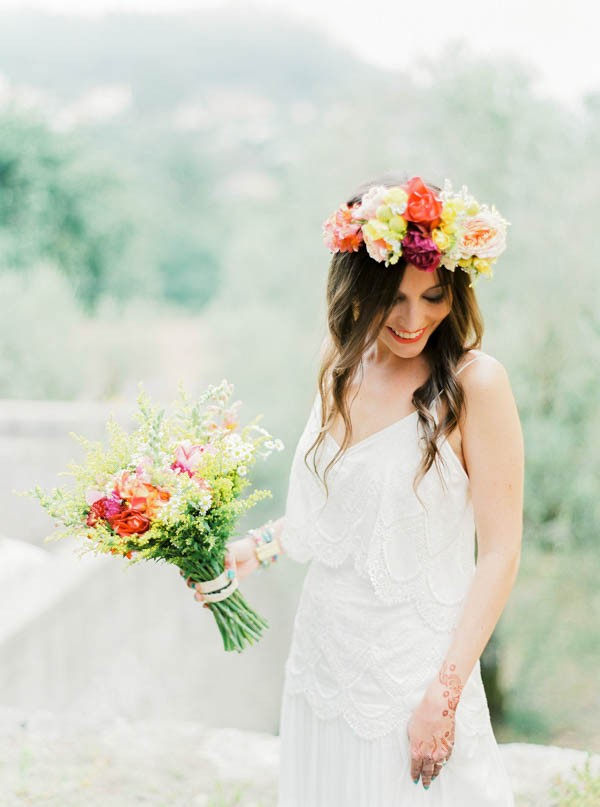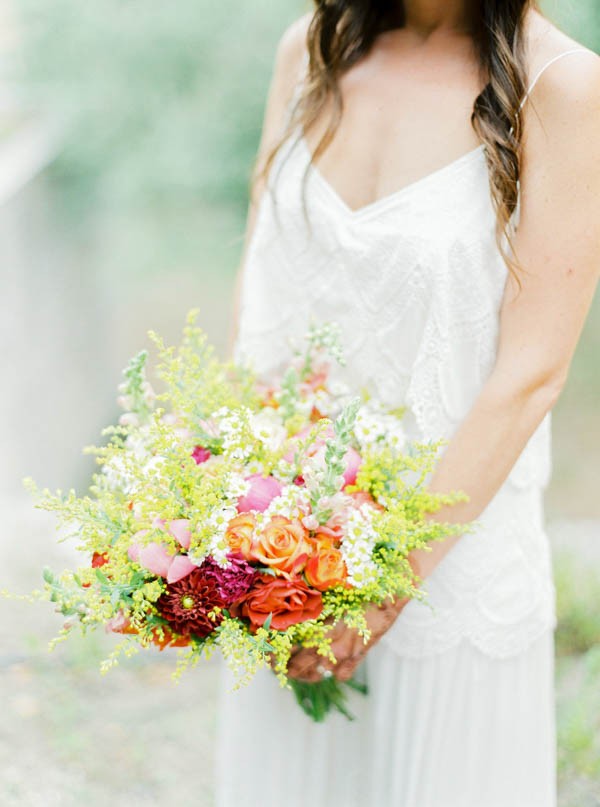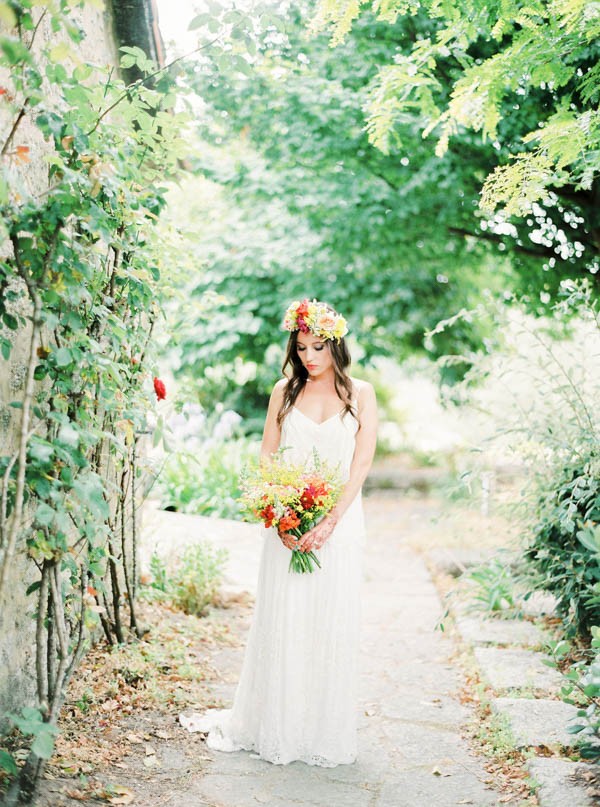 It was in the last boutique on my wedding dress hunt around London that I by chance came across Rue de Seine and immediately fell in love with my dress. It had that bohemian, relaxed fit that I love in clothes and it wasn't your traditional wedding dress. It was me!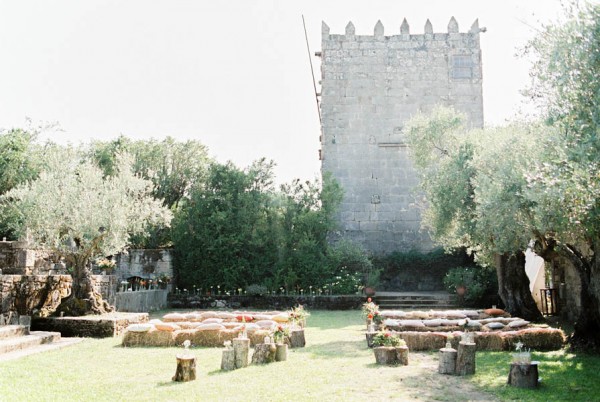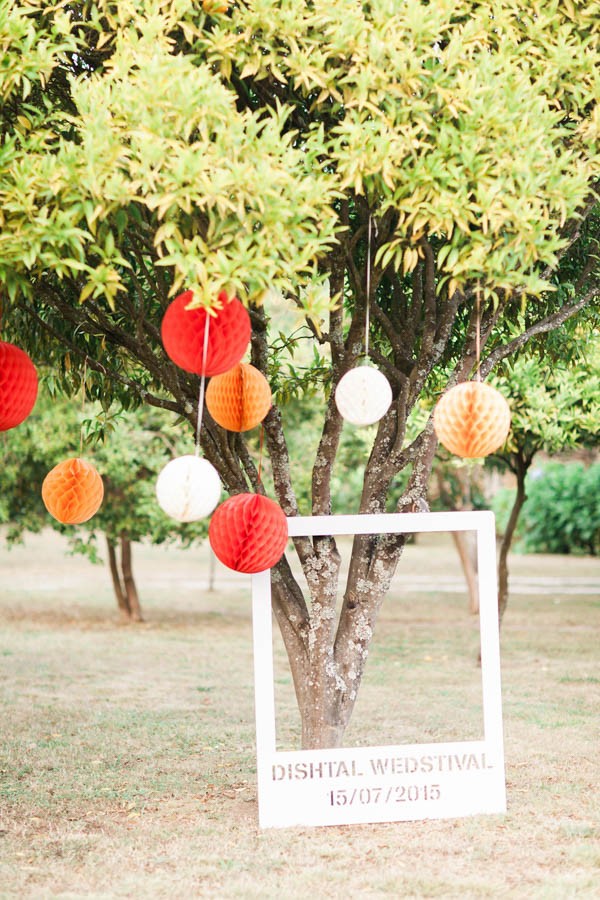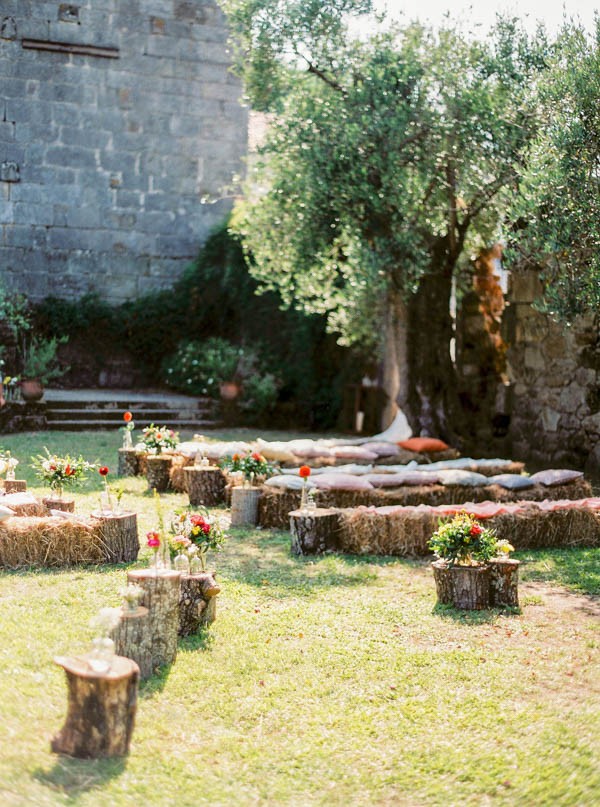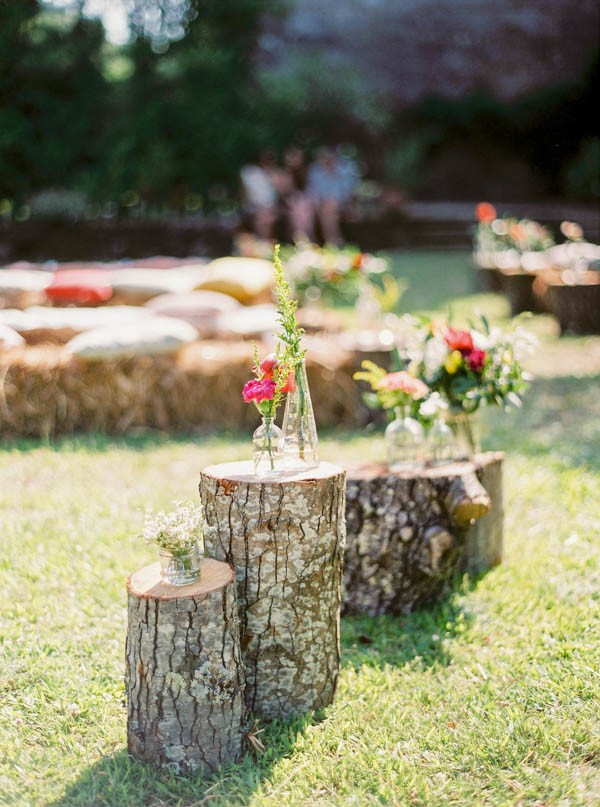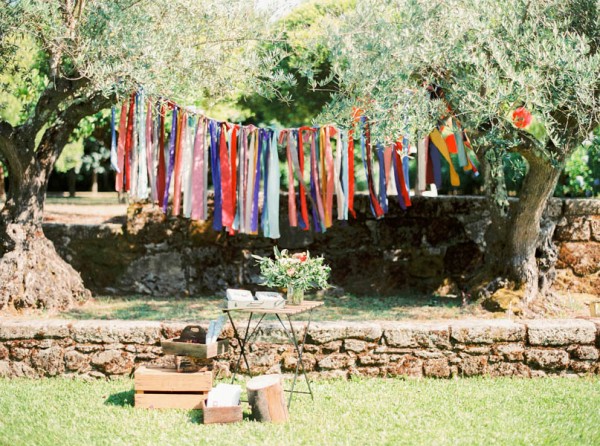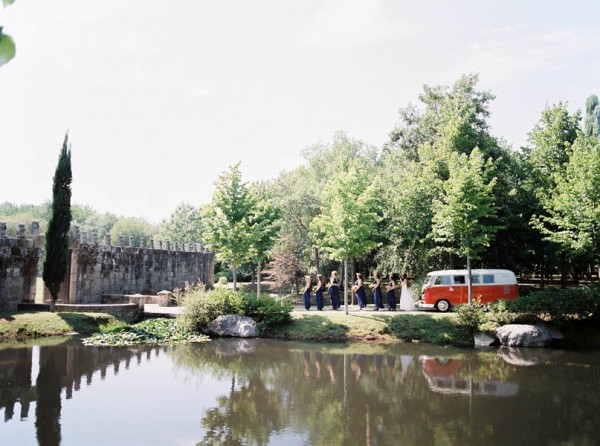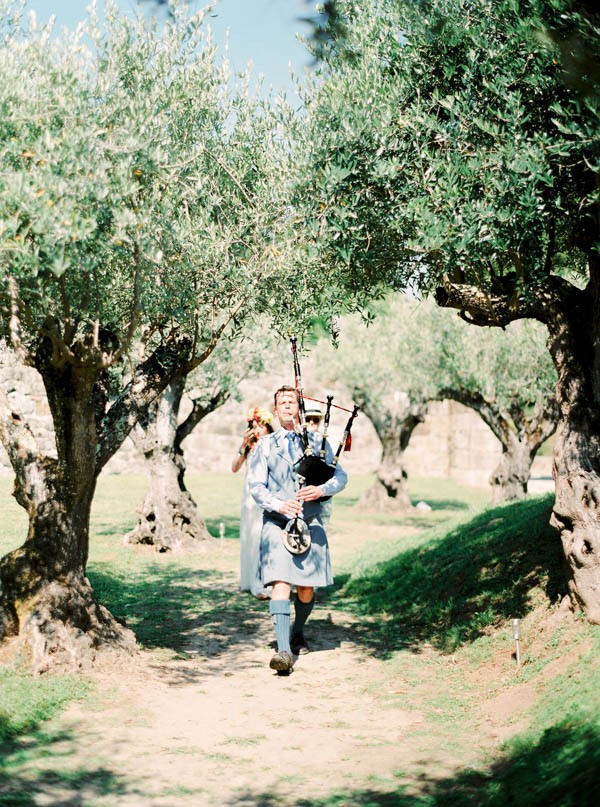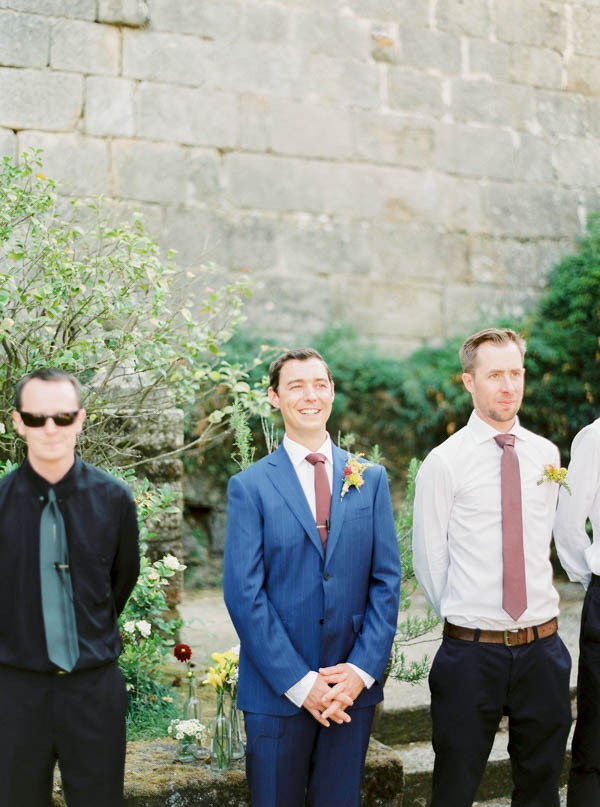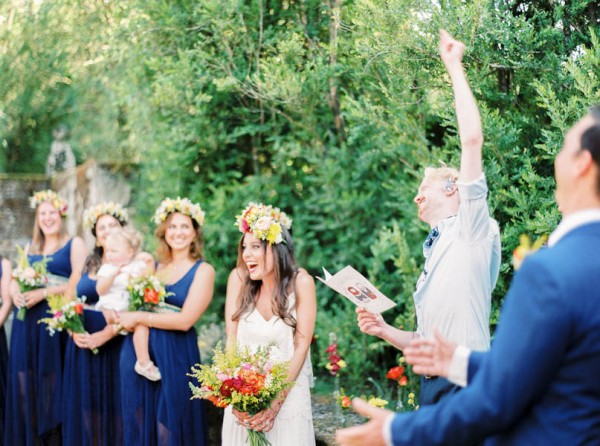 My inspirational and amazing friend Luke the Petit Prance, read the first reading at our wedding. There was a part of the reading which said the words 'I do'. All of our Scottish friends from university and several of our other friends in the crowd shouted 'I do' together. Dish and I just looked at each other and at our mates with tears of happiness in our eyes. It was such a moving moment filled with smiles all round.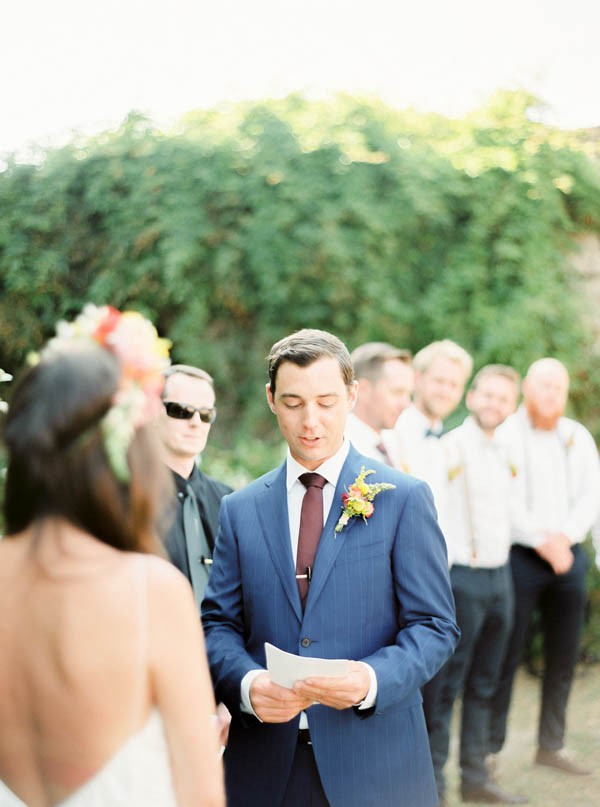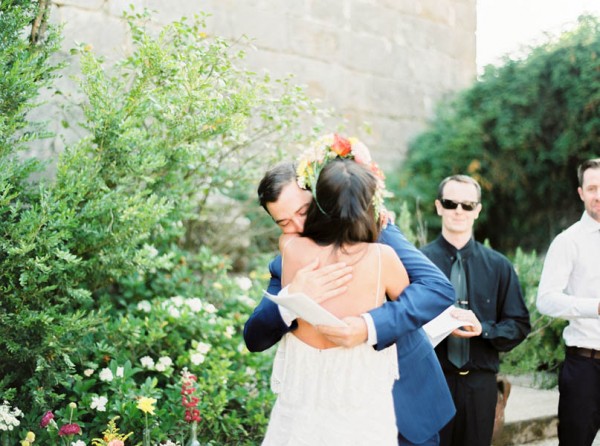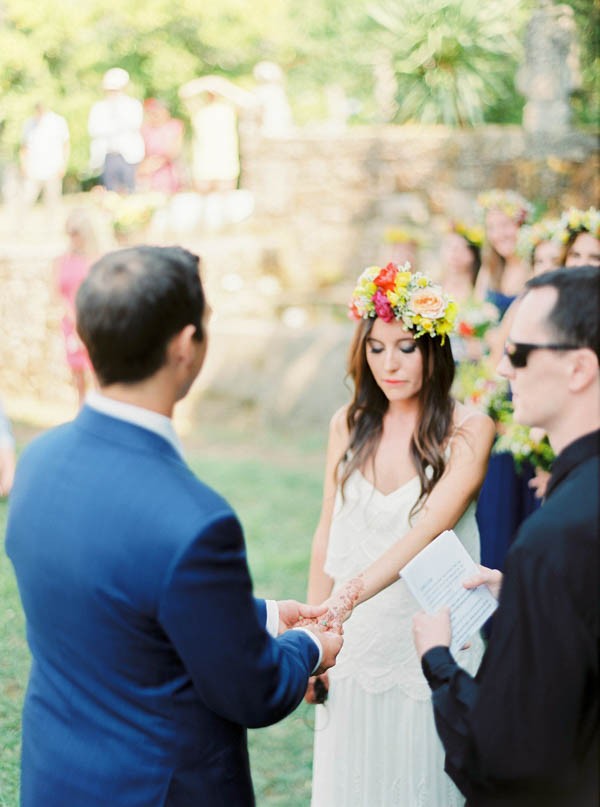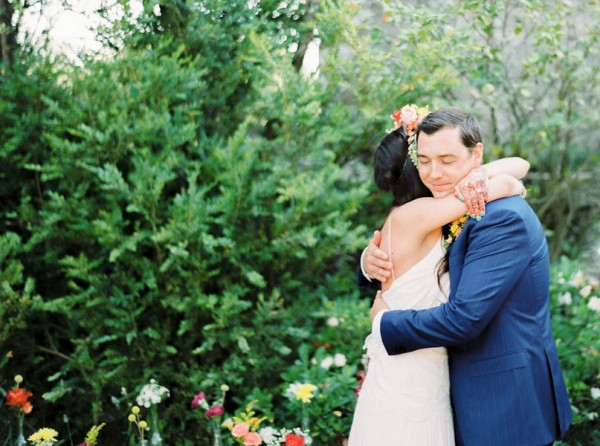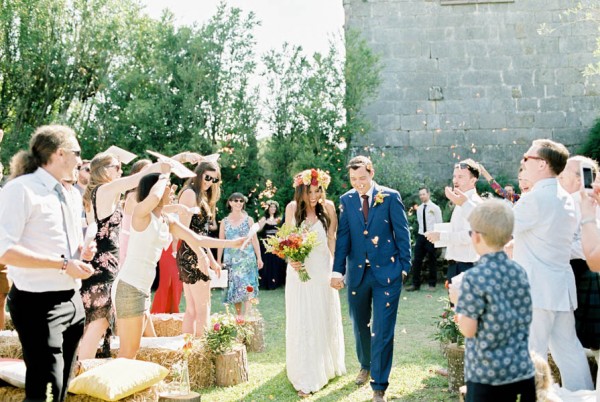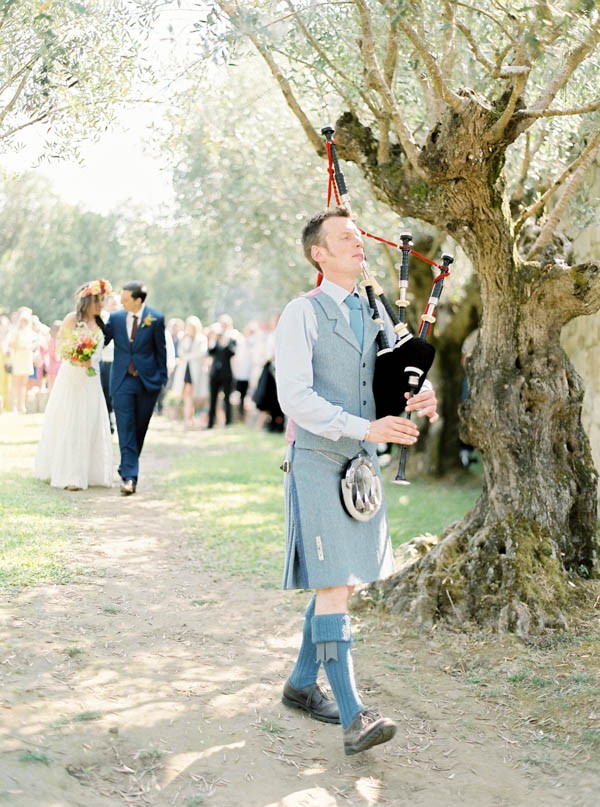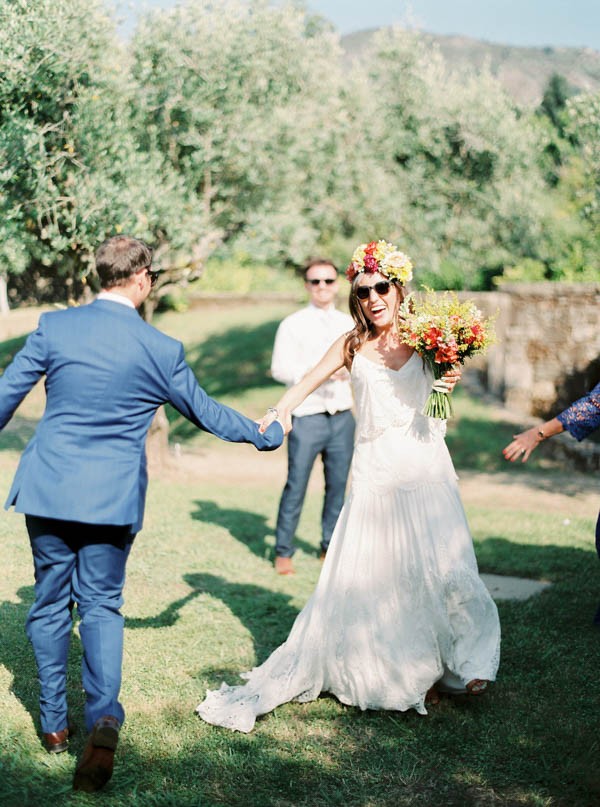 Every detail no matter how big or small was important to us. I kept saying to Dish if we are going to do this we are going to have a party to remember or else let's just go and elope somewhere away from everything and one we know.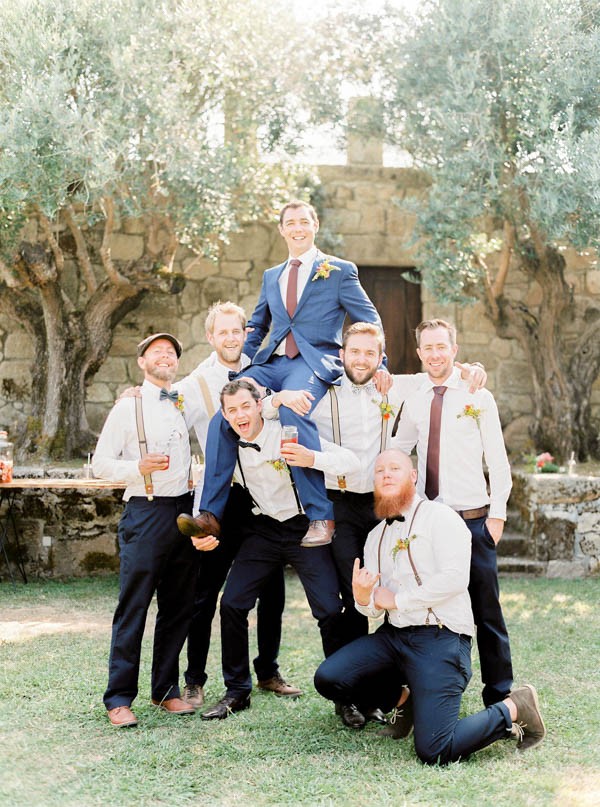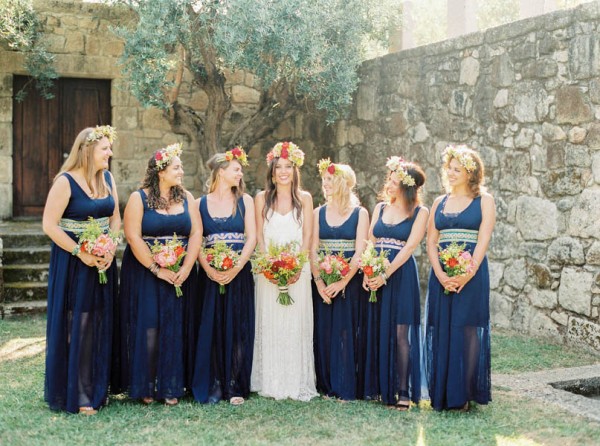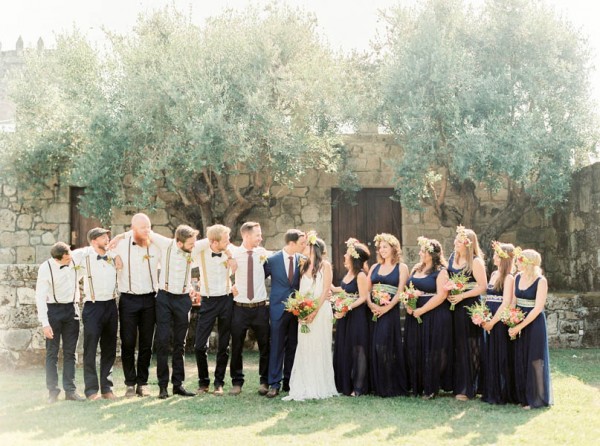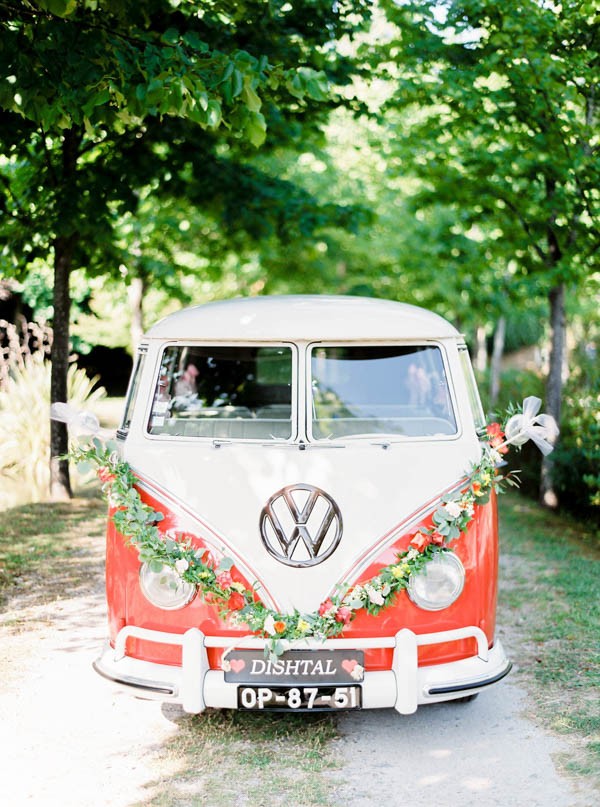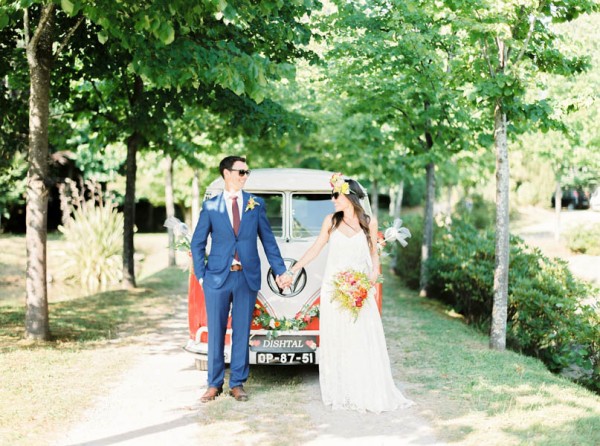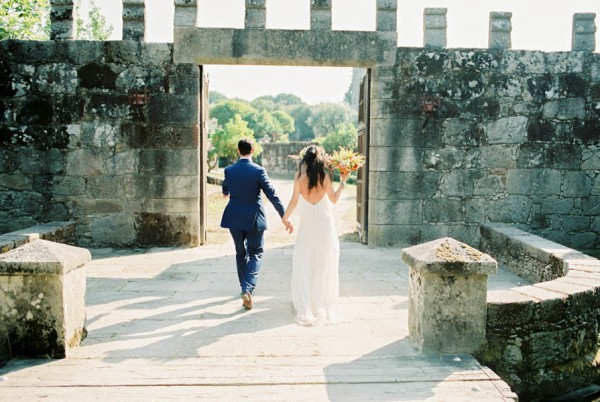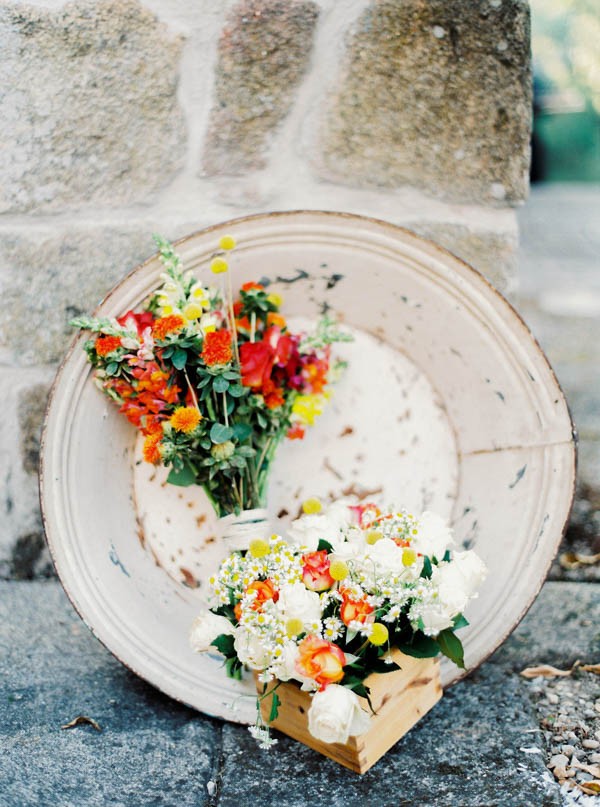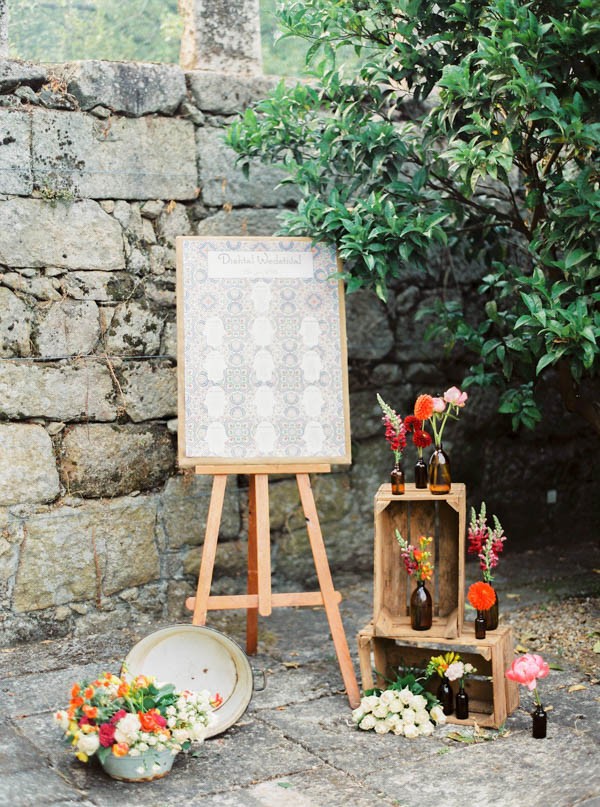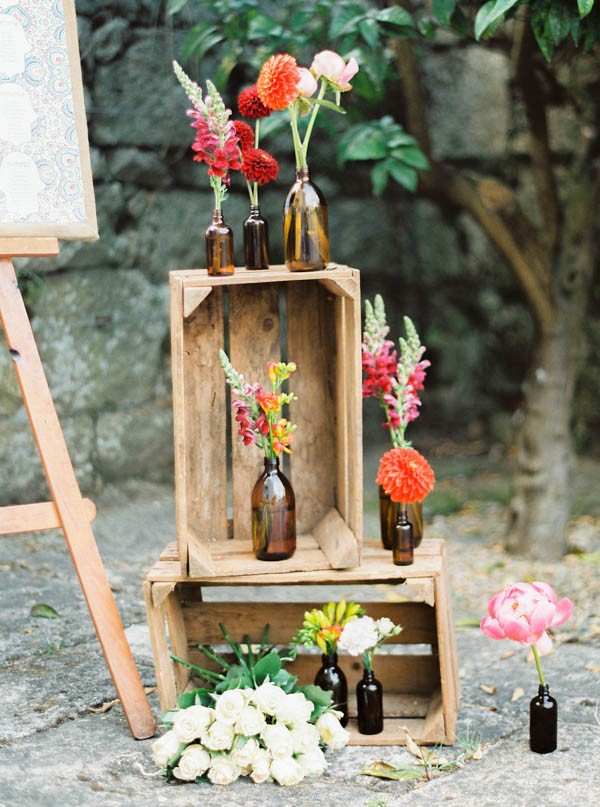 Being half Portuguese, family dinners were a big part of my childhood, so for me, the food at the wedding was a big deal. Dish being half Australian had his mind set on a BBQ. Finding a caterer in northern Portugal happy to include a BBQ as part of a wedding menu proved to be a lot more challenging than we thought, but Boketé Catering created the perfect menu for us! There were a lot of food comas and friends unable to dance because they had over indulged, but that for us was our perfect family meal.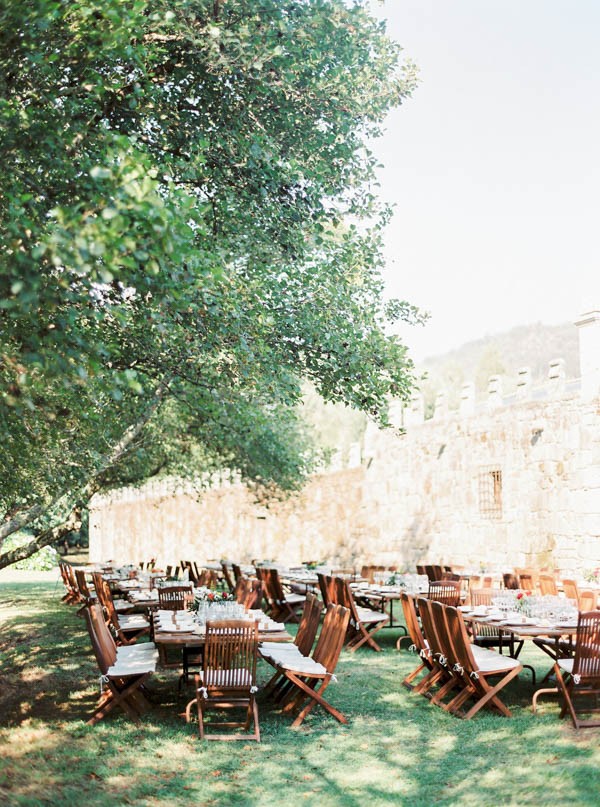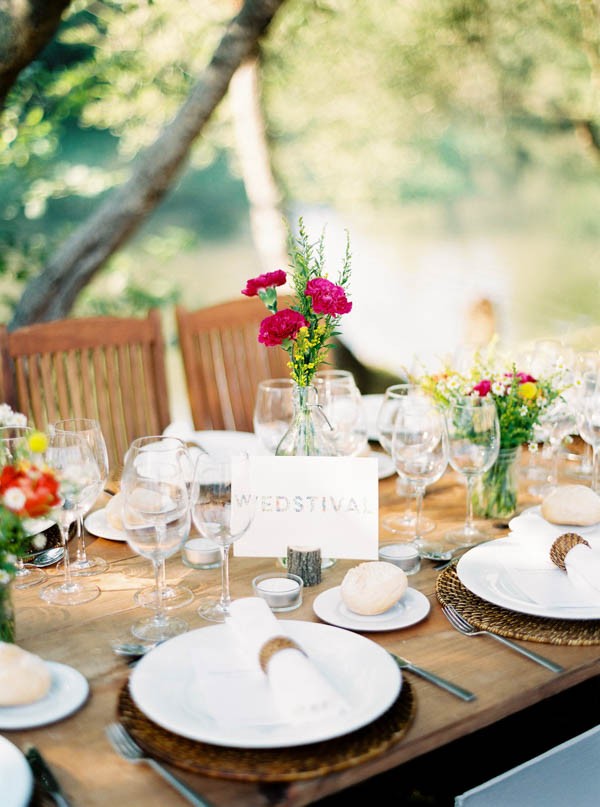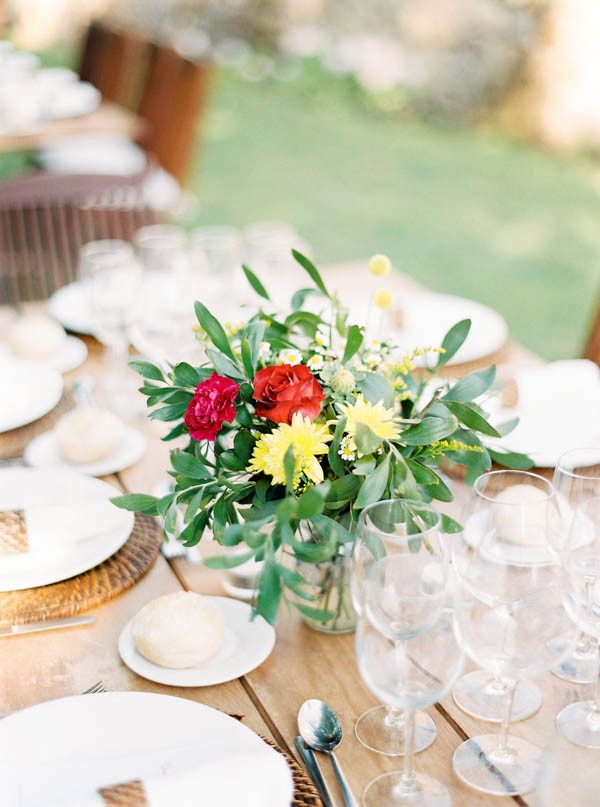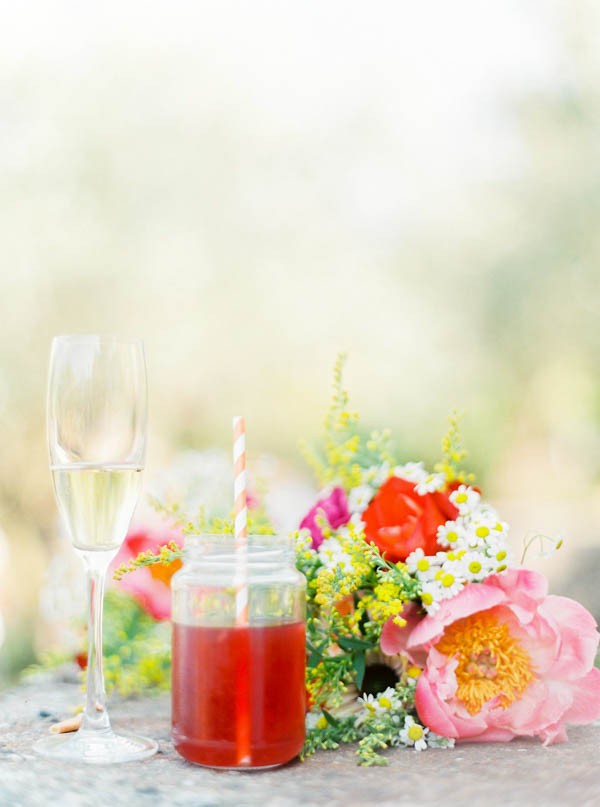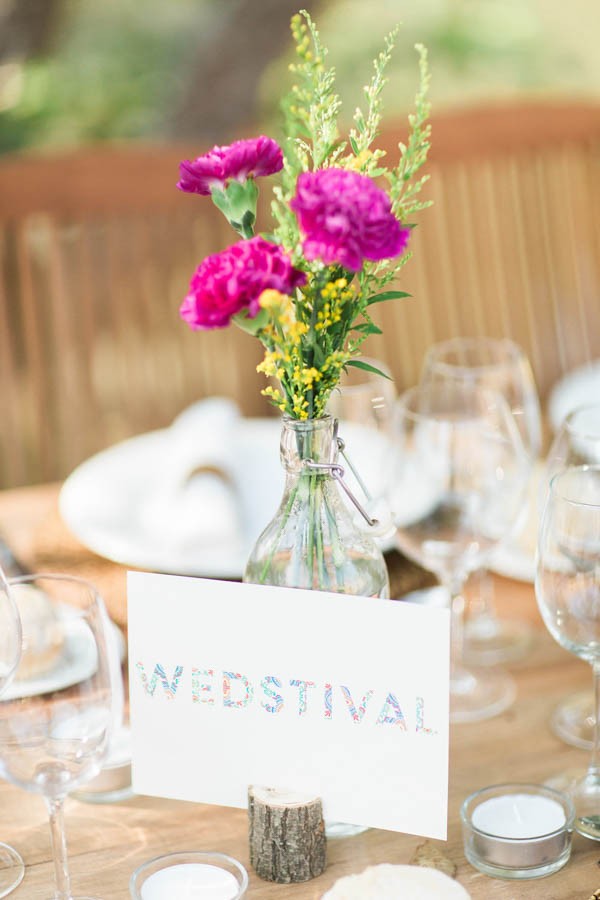 We had the most amazing wedding stationery made by Lucy Says I Do. She accidentally made the kaleidoscope pattern on our invitations, which we ended up having printed on stubby coolers and a tea towel that we handed out to guests at the end of the evening. We had the date and Portugal printed in a Hand of Fatima which was the main image of our wedding stationery.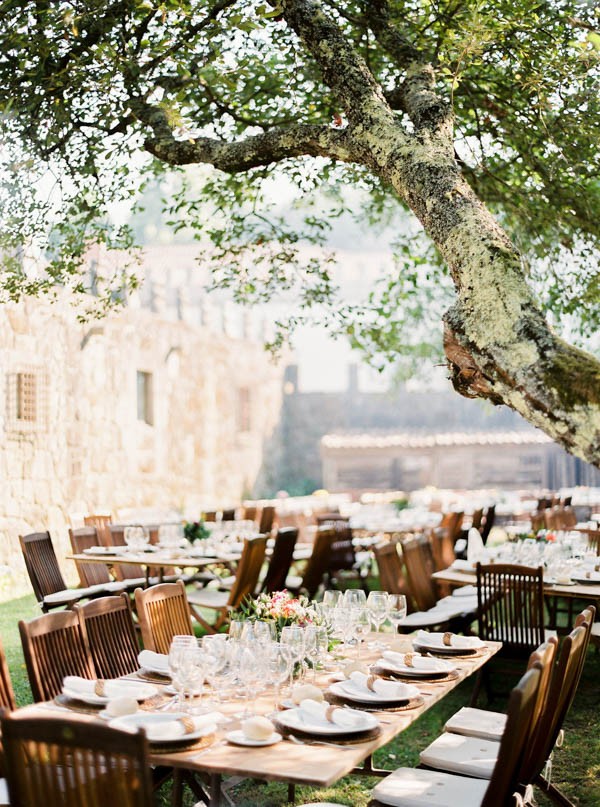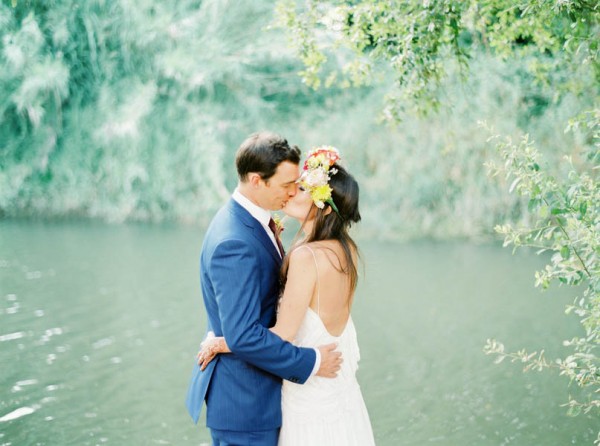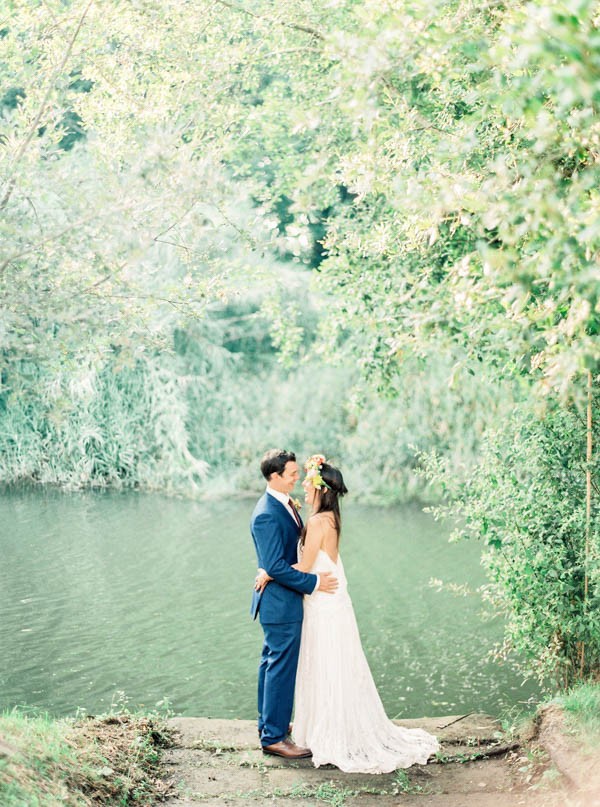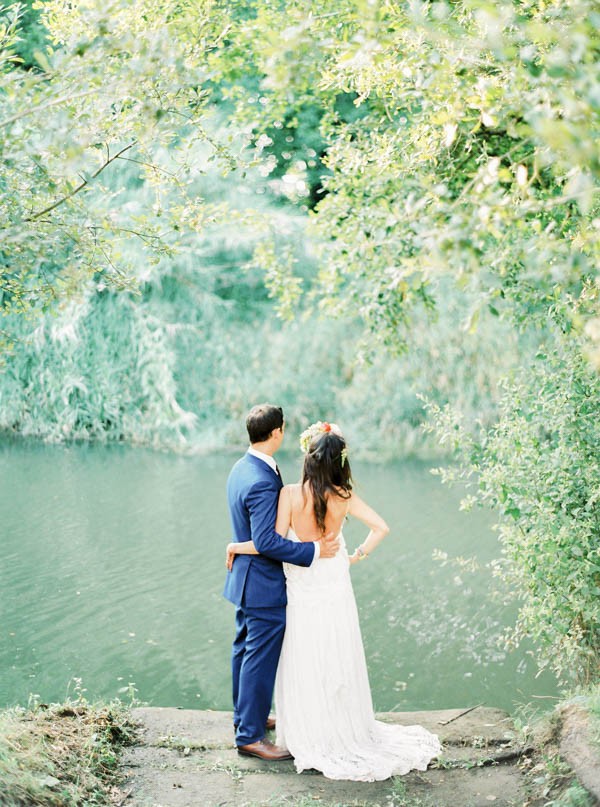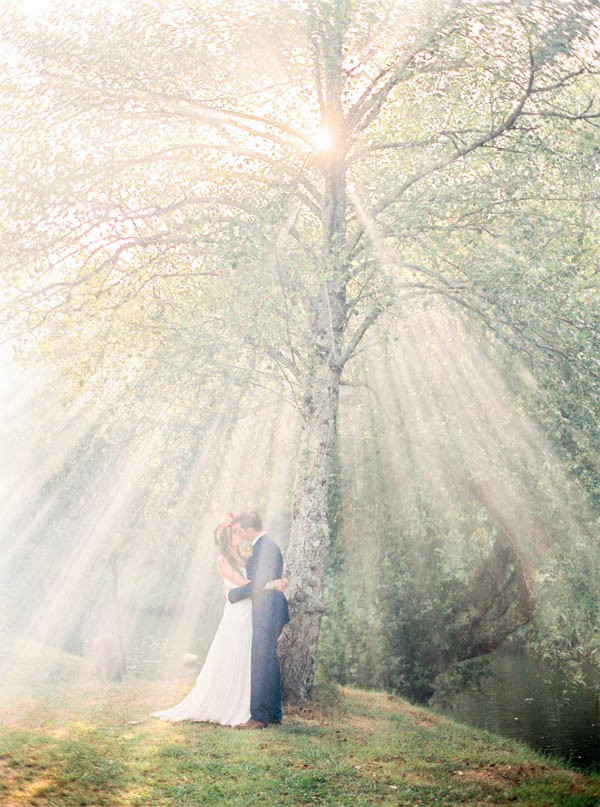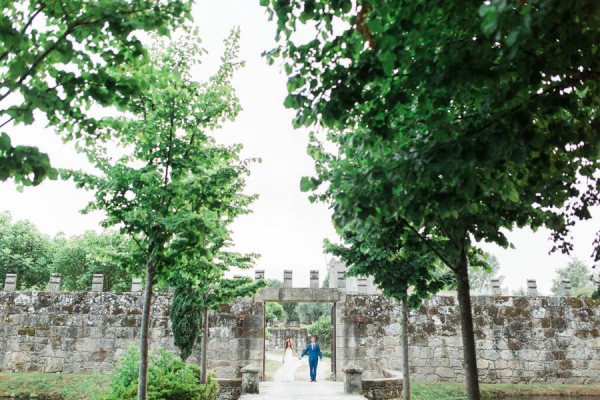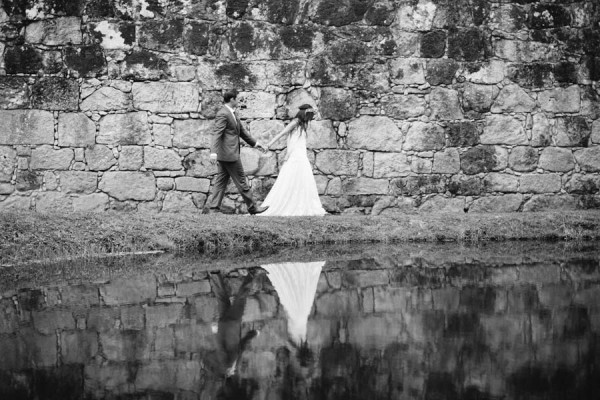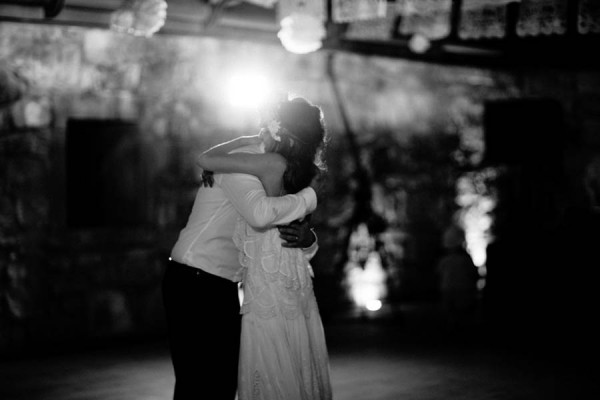 We had our perfect day! The Wedstival we had dreamt of! My biggest advice is to take a few minutes out of the day and to go with your partner somewhere in the venue where you don't have a camera in your face, a relative or a guest. Spend some time together to reflect on the day because it goes by so fast and sometimes you just need to get away for a few minutes and take a deep breath and soak it all in.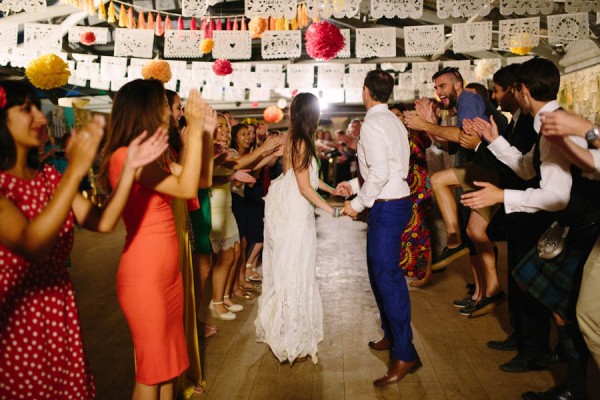 Our deepest congratulations to Kristal and Dish, and a special thank you to Brancoprata for sharing their Portugal wedding with Junebug. For similar colorful wedding inspiration, take a look at Hadley and Philip's intimate and eclectic Montreal wedding at Tour de Lévis!