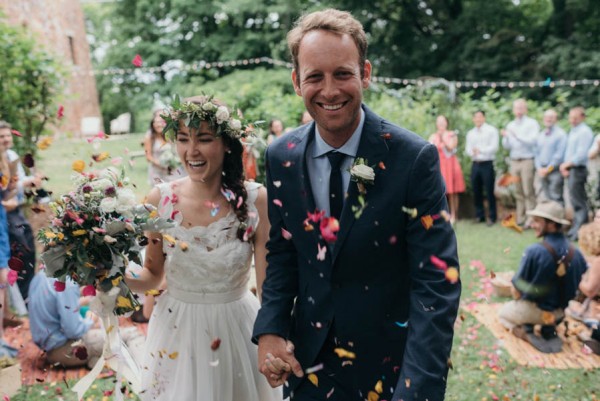 Although Hadley and Philip fell in love in Southern California, they decided to return to Hadley's hometown to have their Montreal wedding. Wanting a venue that mixed nature and city, the couple wed at the Tour de Lévis, which has breathtaking views of Saint Helen's Island, downtown Montreal, and the Saint-Laurent river. More than anything else, Hadley and Philip wanted their guests to have a good time at a ceremony that was true to their personalities. As luck would have it, they all got to enjoy the intimate celebration while watching the fabulous fireworks displays of the Montreal International Fireworks competition.
The Couple:
Hadley and Philip
The Wedding:
Tour de Lévis, Montreal, Quebec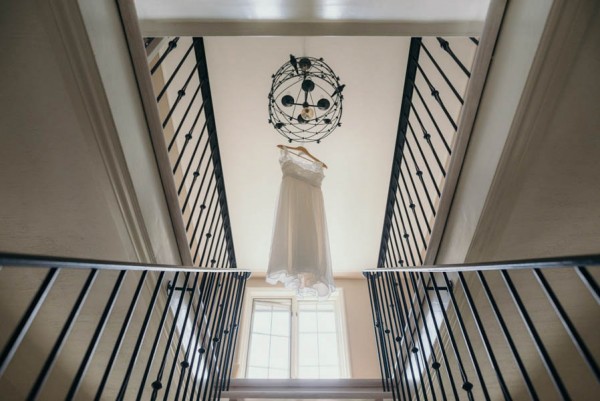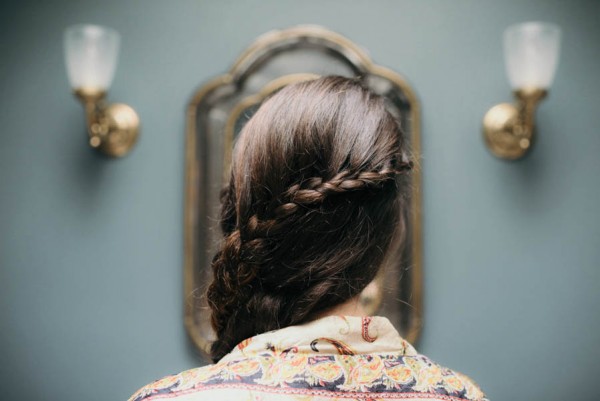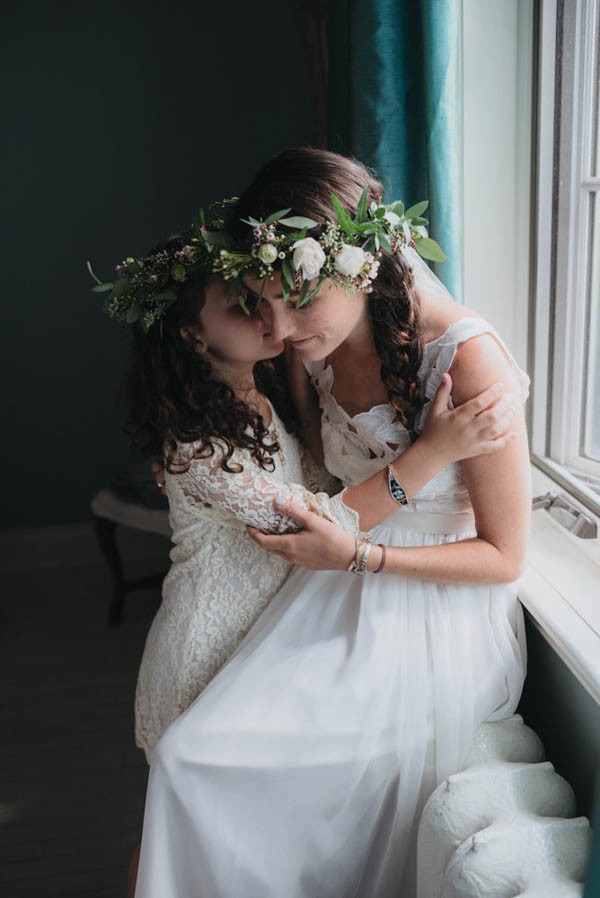 If you make sure everyone knows the vibe you're going for – and surround yourself with people who know you and understand your aesthetic – you can relax a little more on your wedding day.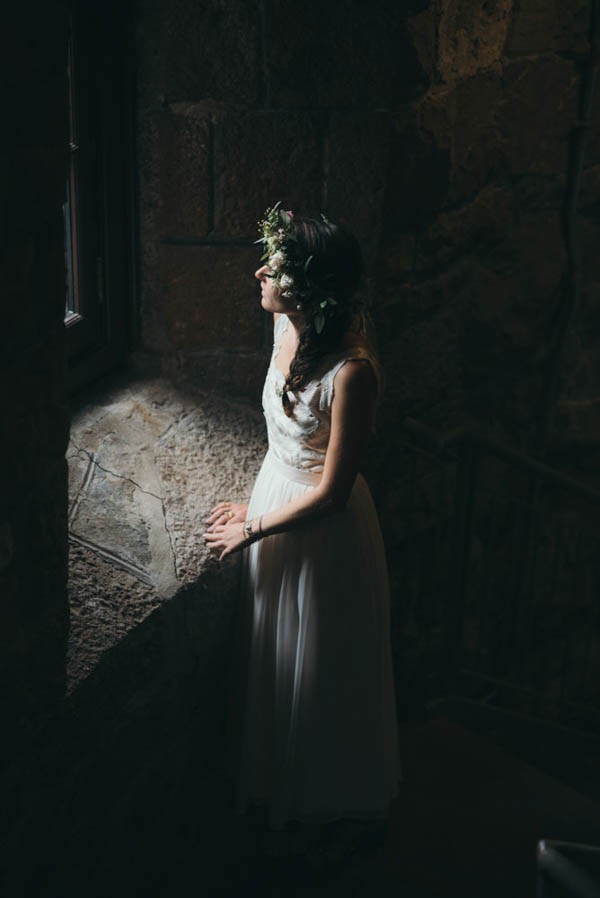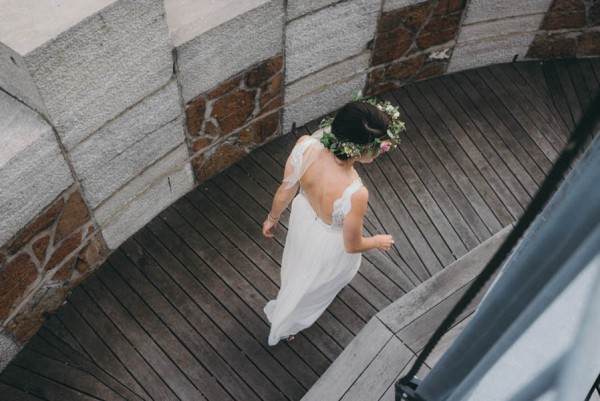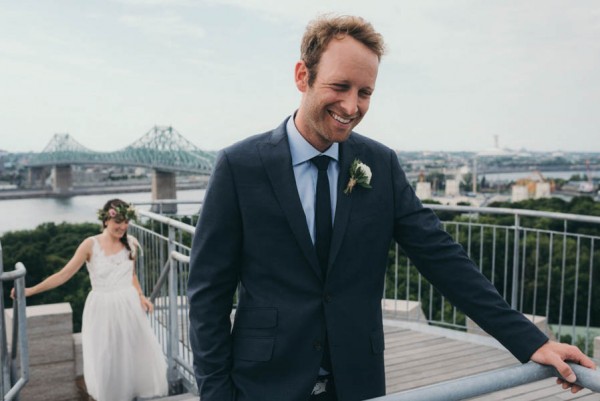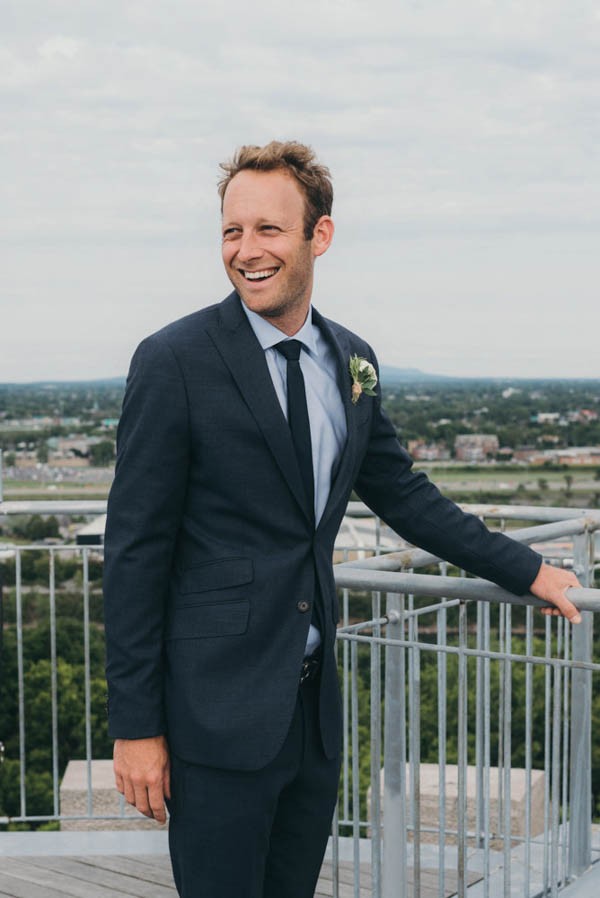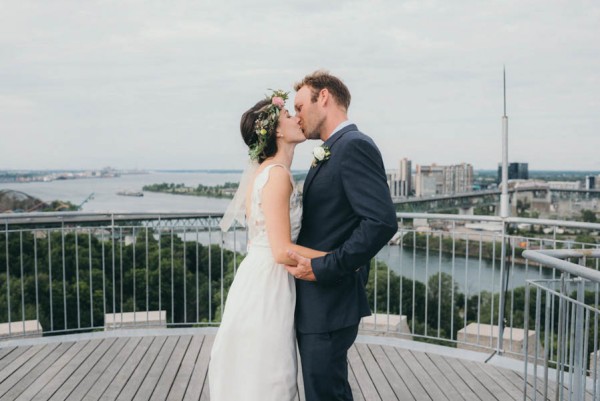 We wanted to feel as close to nature as possible, while being in the city. My sister found the Tour Lévis in Montreal and it was perfect. Tree lined hilltop in the middle of Parc Jean-Drapeau with views of the city – and on a fireworks night to boot!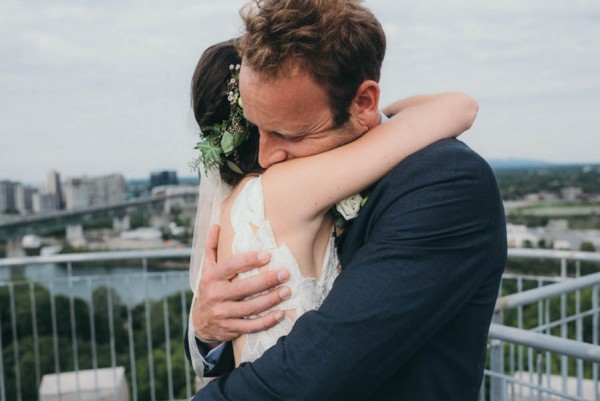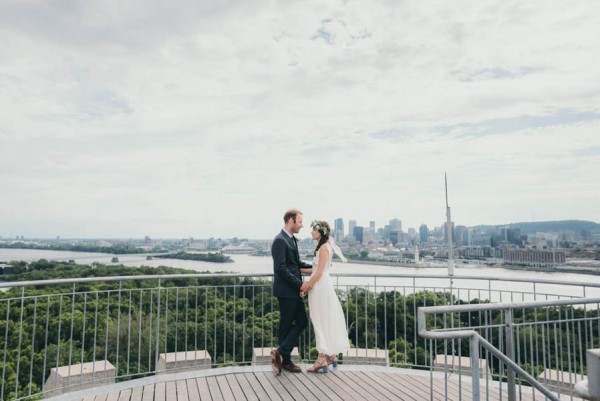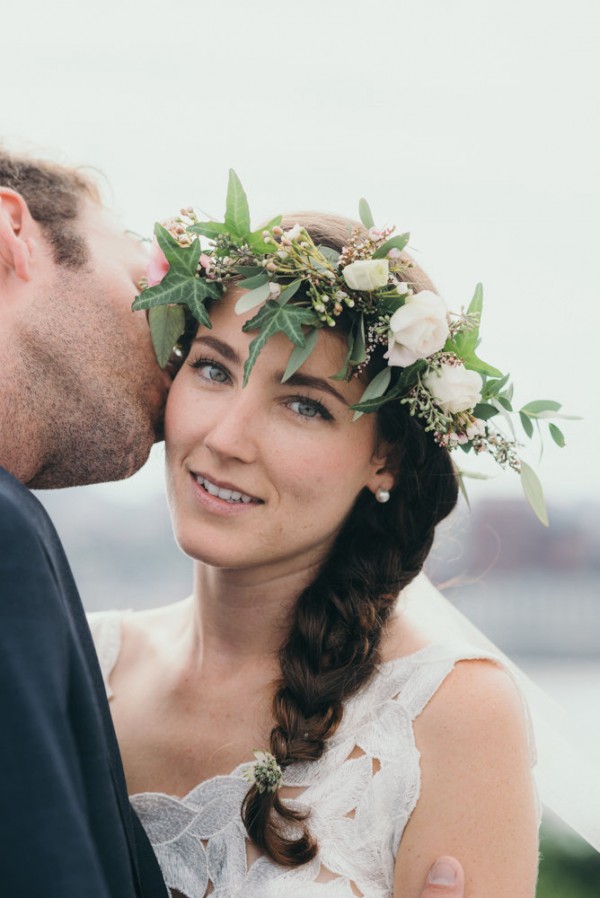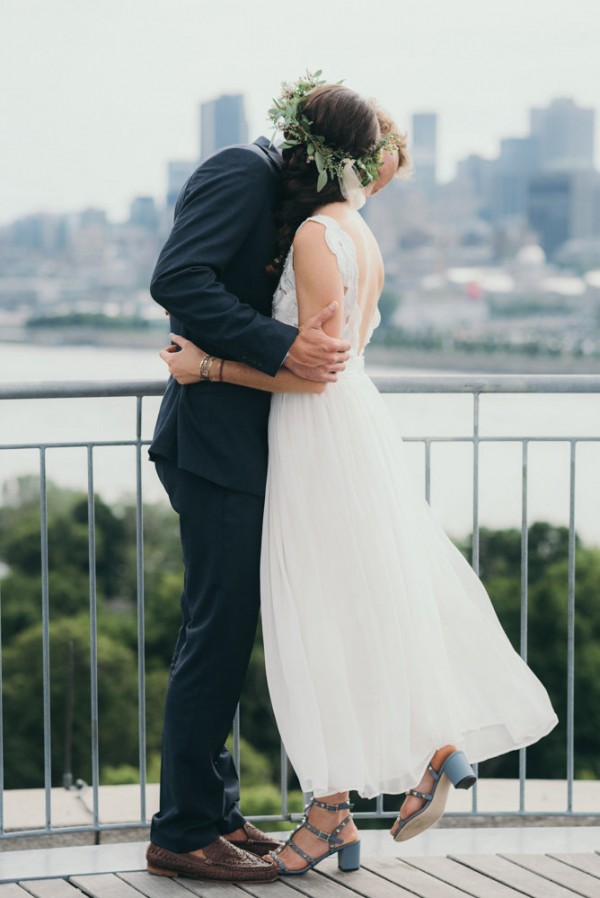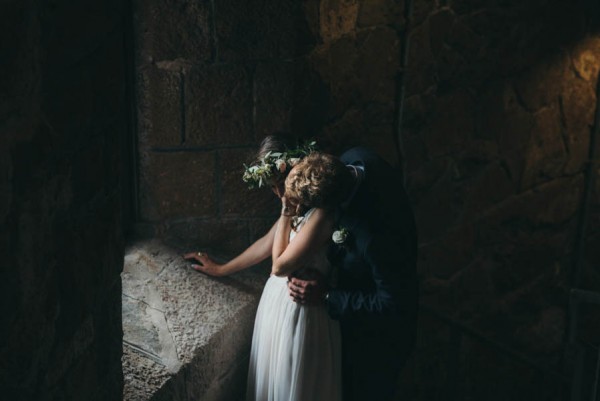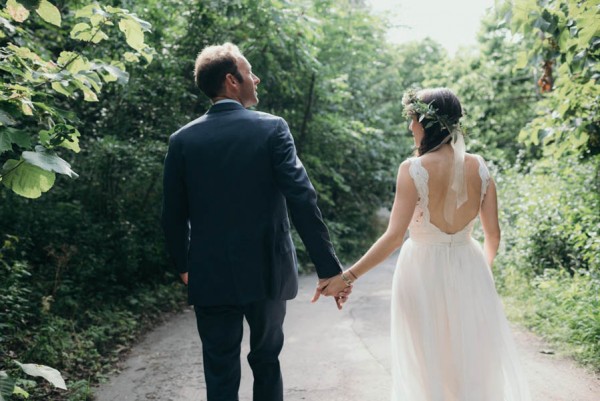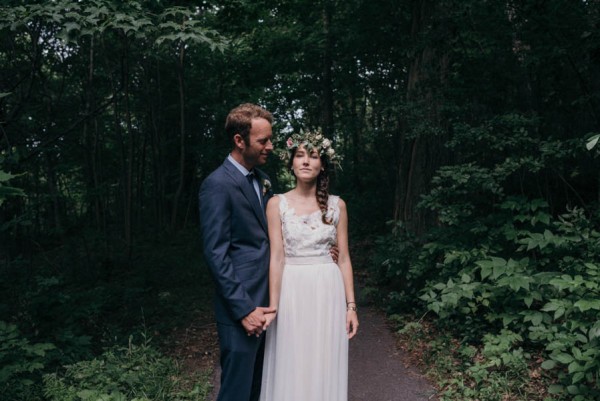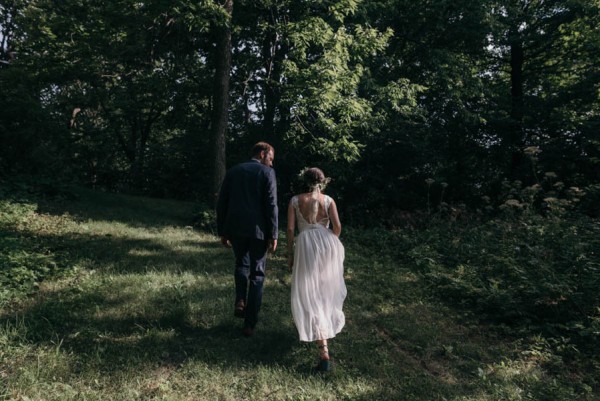 I made directional signs using white paint and roof shingles. The guests had to walk up a bit of a hill through the woods to get to the venue, so along the way they were enticed with signs pointing them towards "Oysters" and "Fireworks" and "Dancing."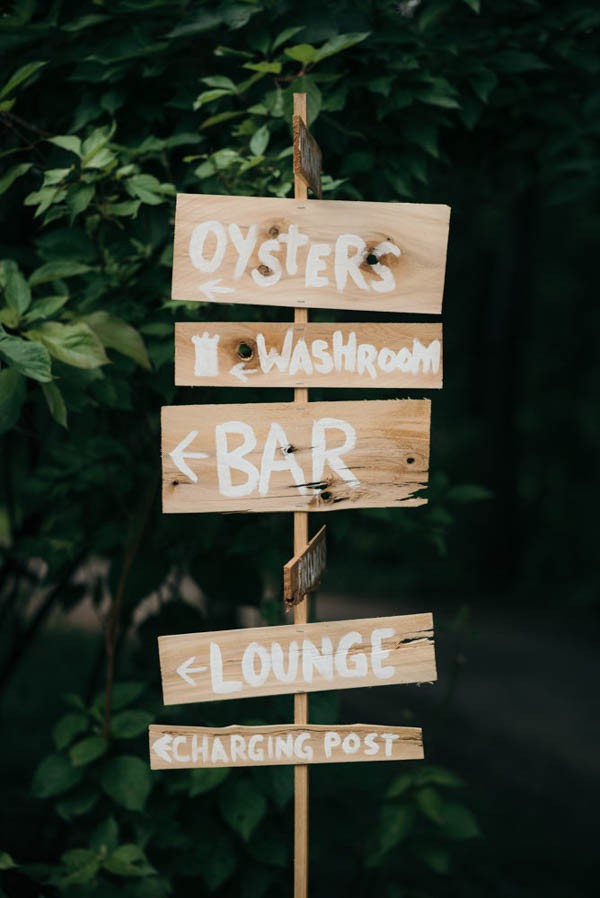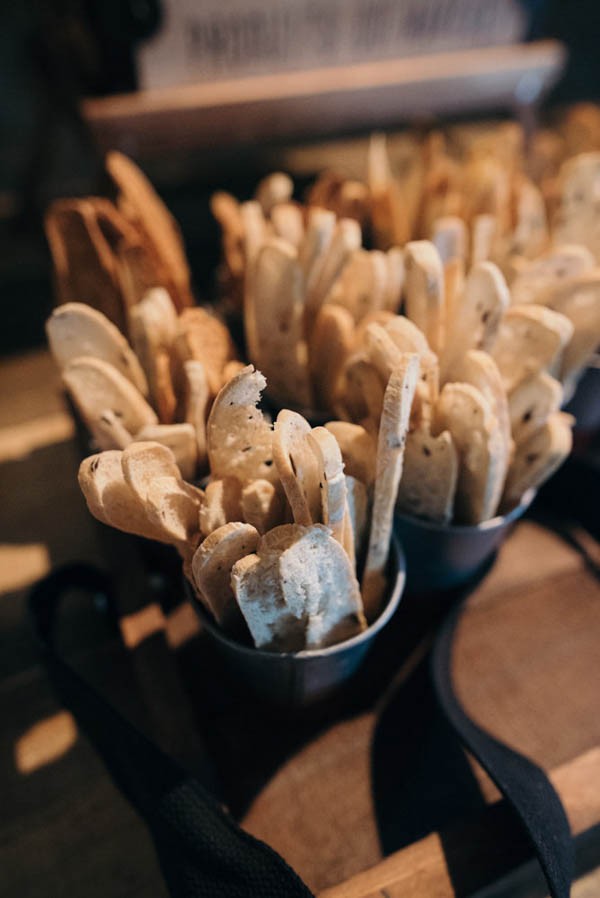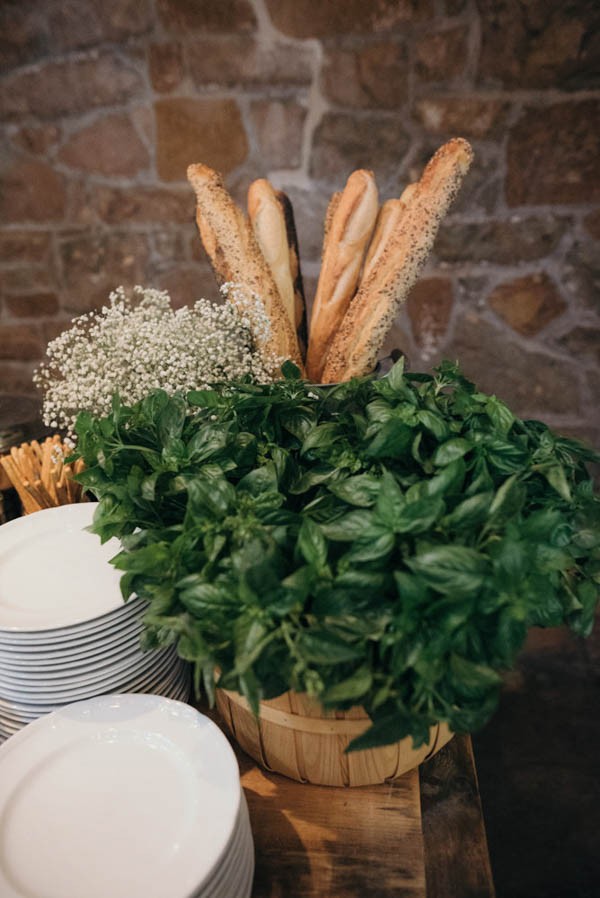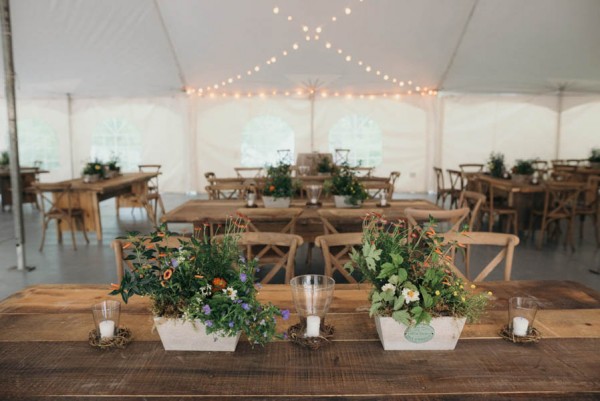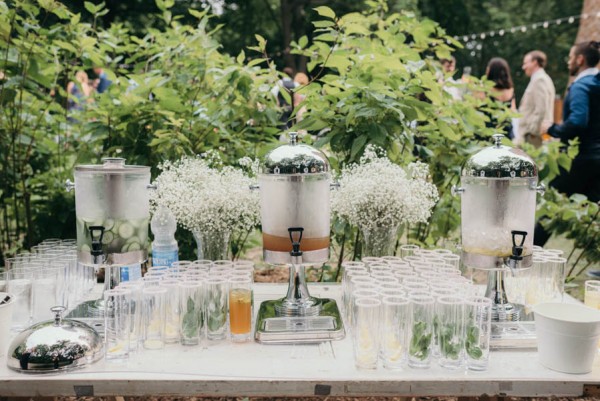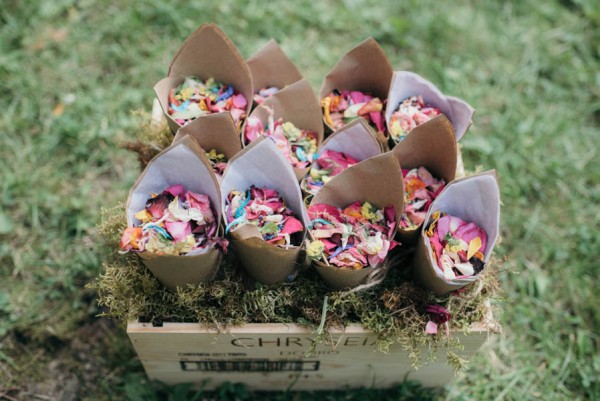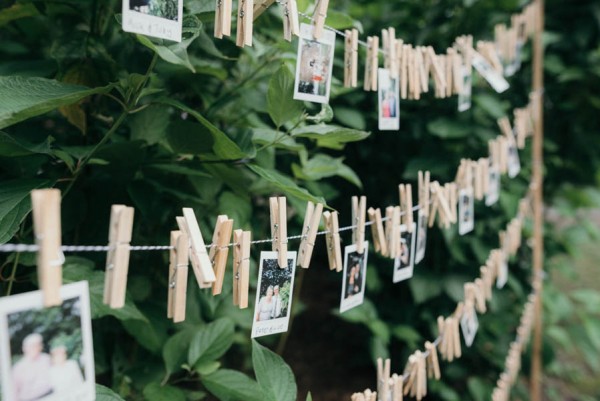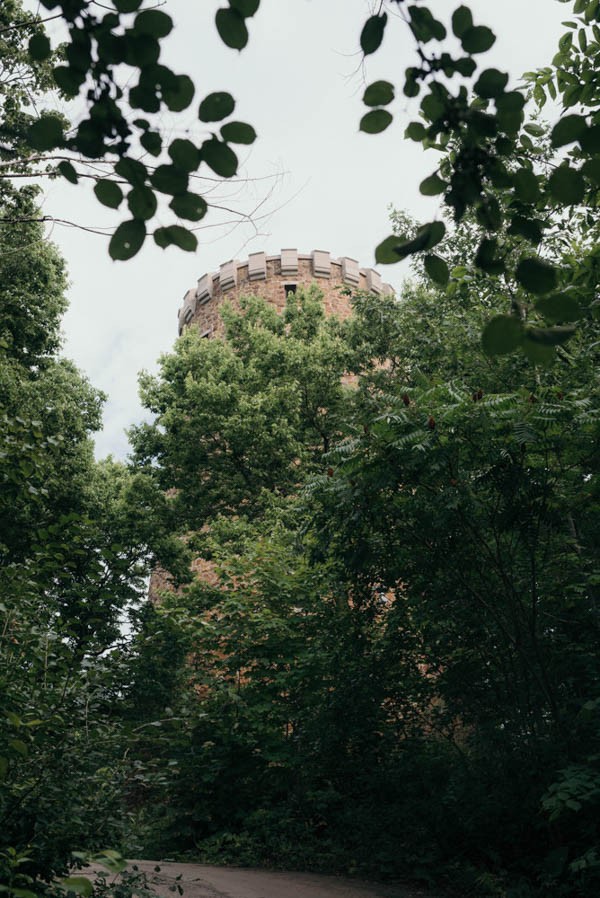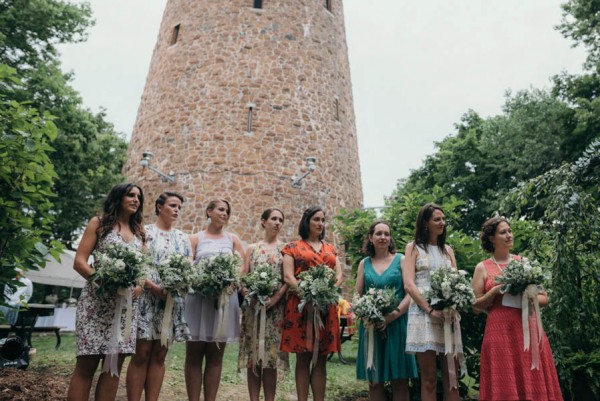 We had the ceremony outside and had an eclectic mix of blankets, chairs and picnic tables for people to sit on. A few friends read excerpts from literature. The whole thing was very brief but entirely personalized.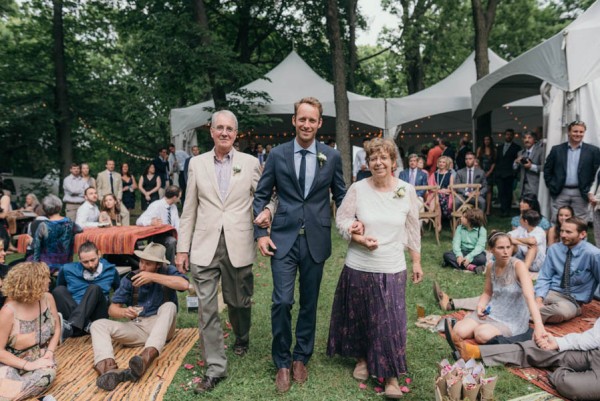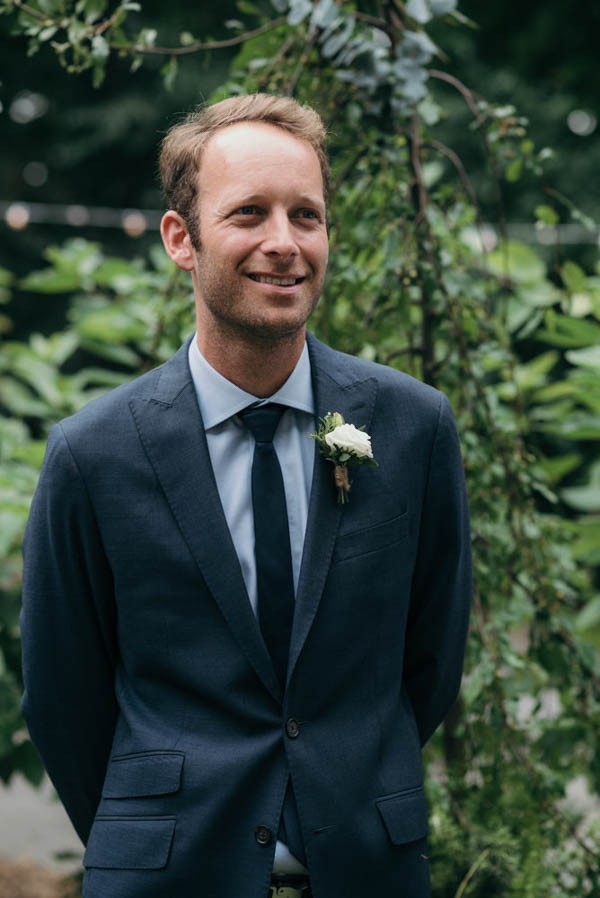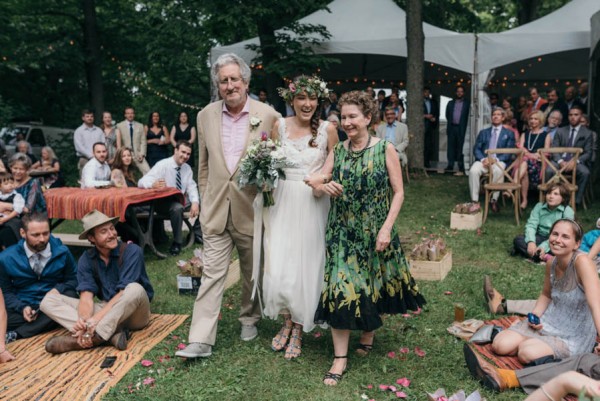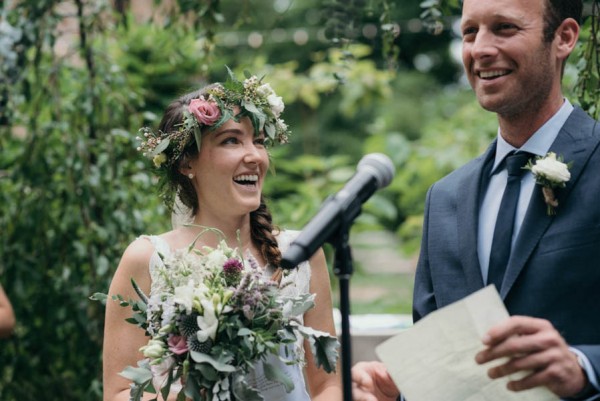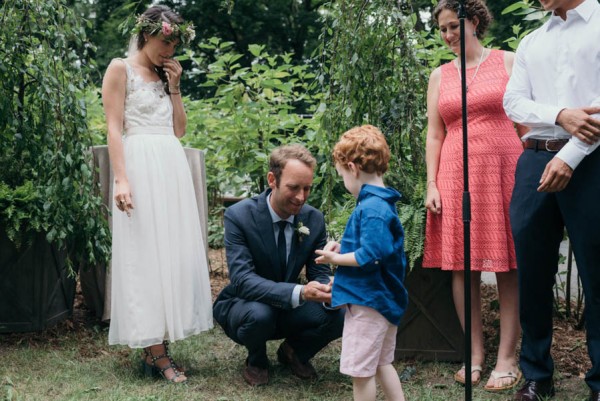 We wanted a secular ceremony, and for it to feel as intimate and meaningful as possible, so we had our best friend Graeme and my sister Morgan officiate for us together.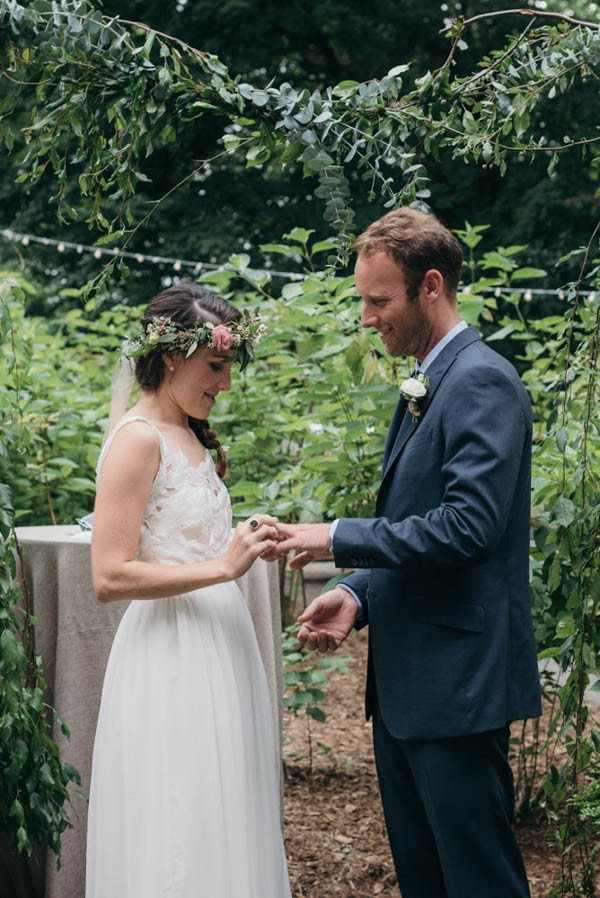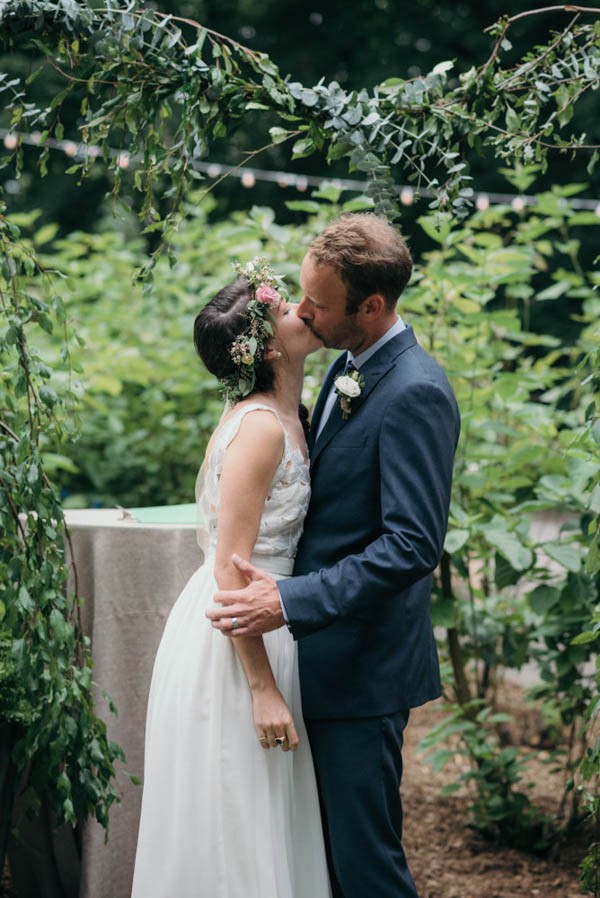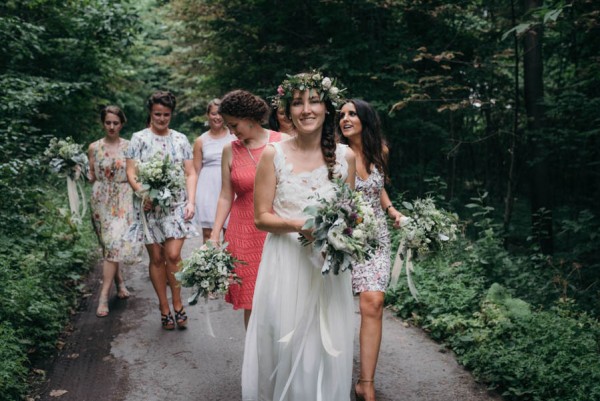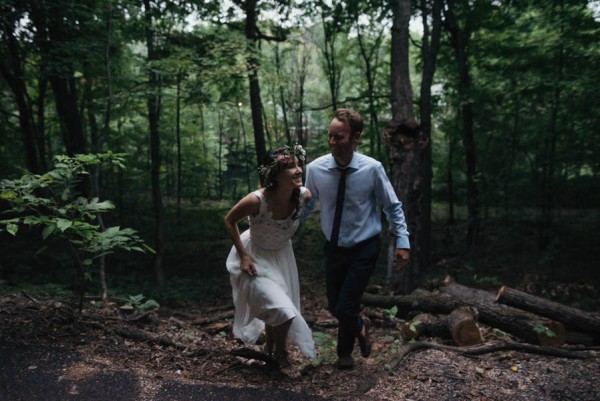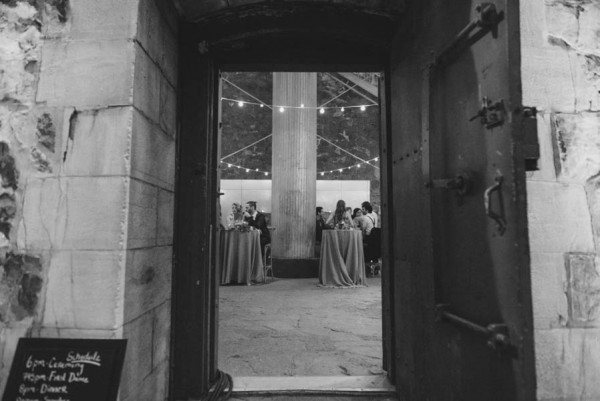 The speeches from our best friends and my father during dinner were surreal. The hours and hours of dancing were also very memorable!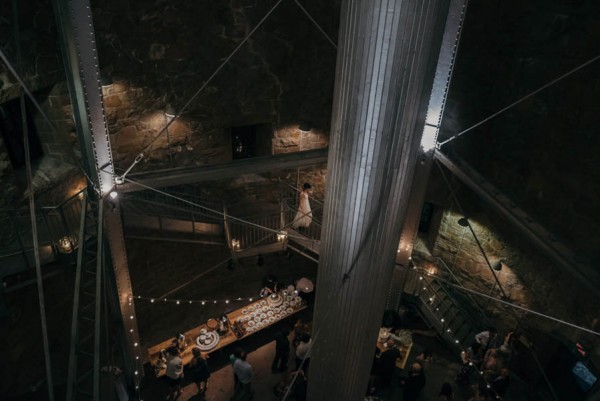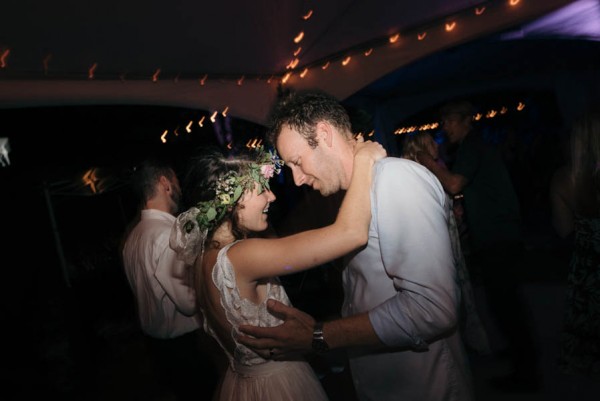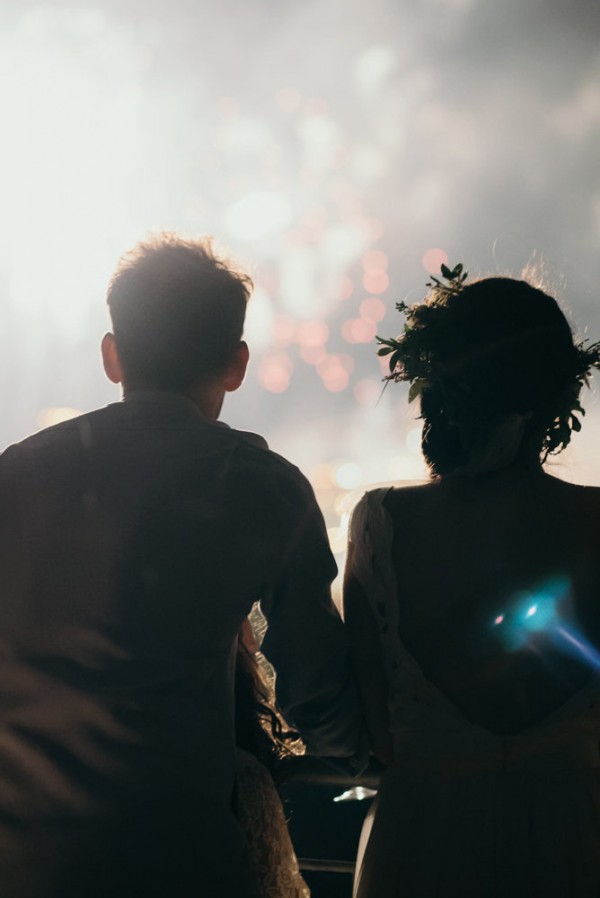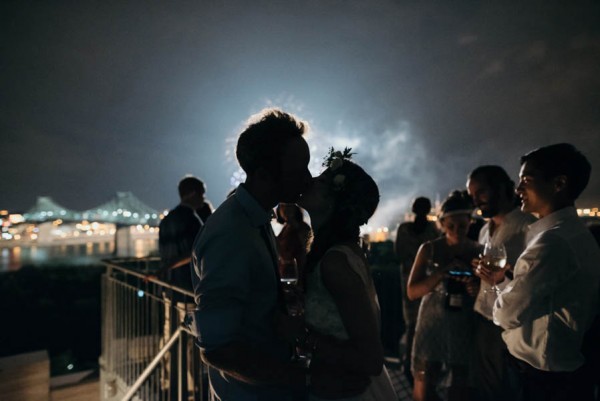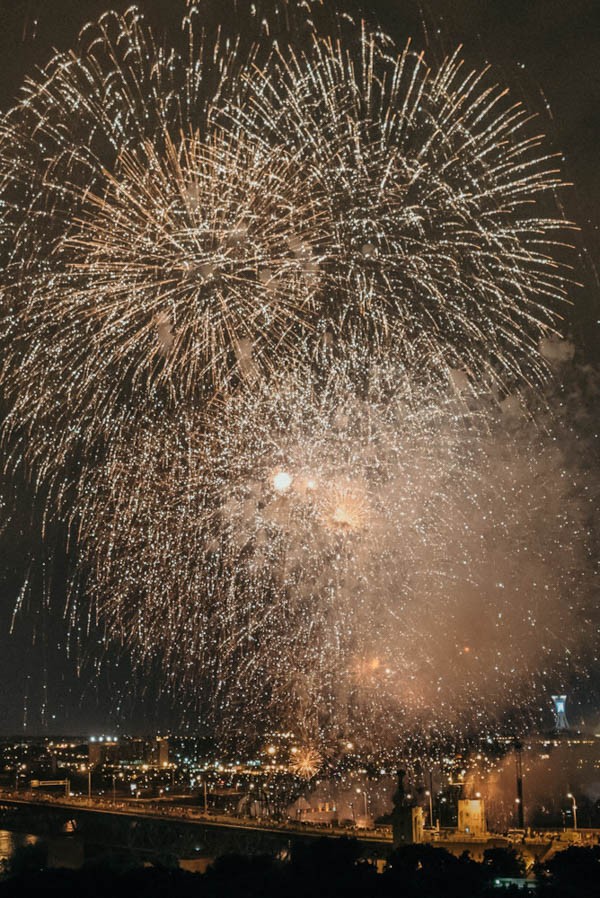 Dancing the night away under a sky full of fireworks seems like a perfect way to end the night! Planning a villa wedding of your own? Check out this thoughtful French wedding at Majestic Chateau in Saint-Privat-des-Prés, France.