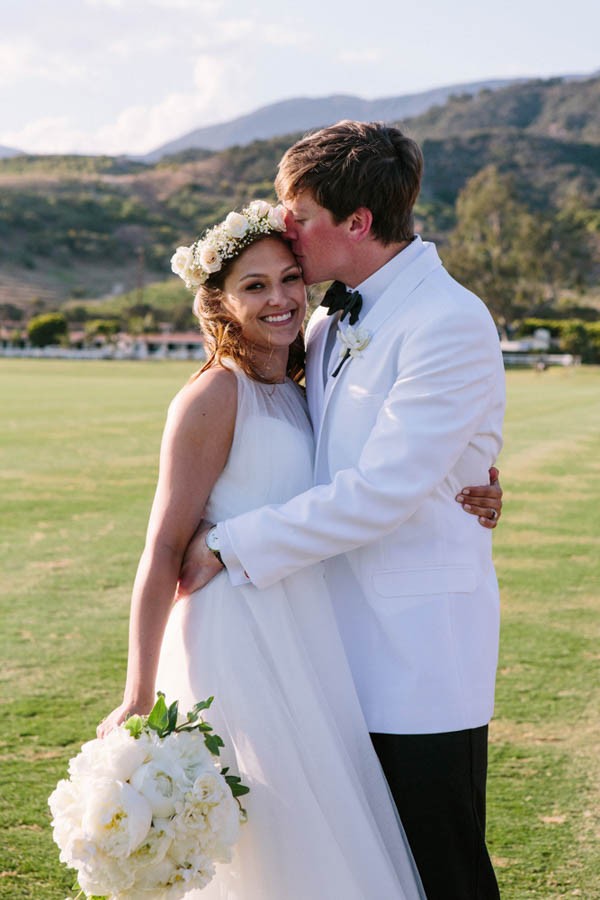 An elegant reception on a polo field overlooking a breathtaking California ocean; what more could you want for a wedding? Maryemma and Andrew knew that having their wedding at the Santa Barbara Polo and Racquet Club would treat their guests to an evening they would always remember. Having grown up playing polo at the Club, Maryemma knew that it would be the perfect venue for the reception. Together with their family and friends, the couple enjoyed an outdoor cocktail hour followed by a night of dancing under a garland-draped canopy decorated with fuchsia, orange, and yellow floral arrangements.
The Couple:
Maryemma and Andrew
The Wedding:
Santa Barbara Polo and Racquet Club, Santa Barbara, California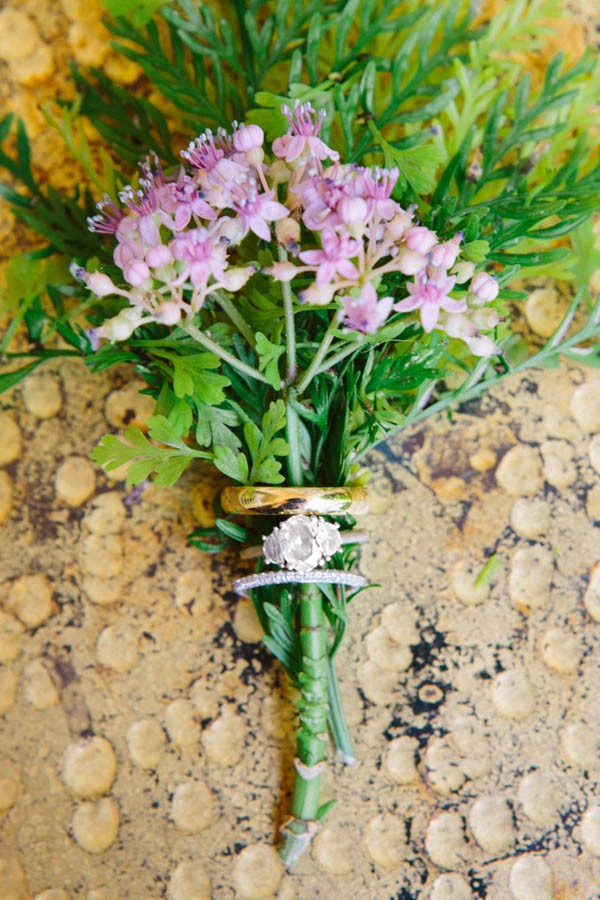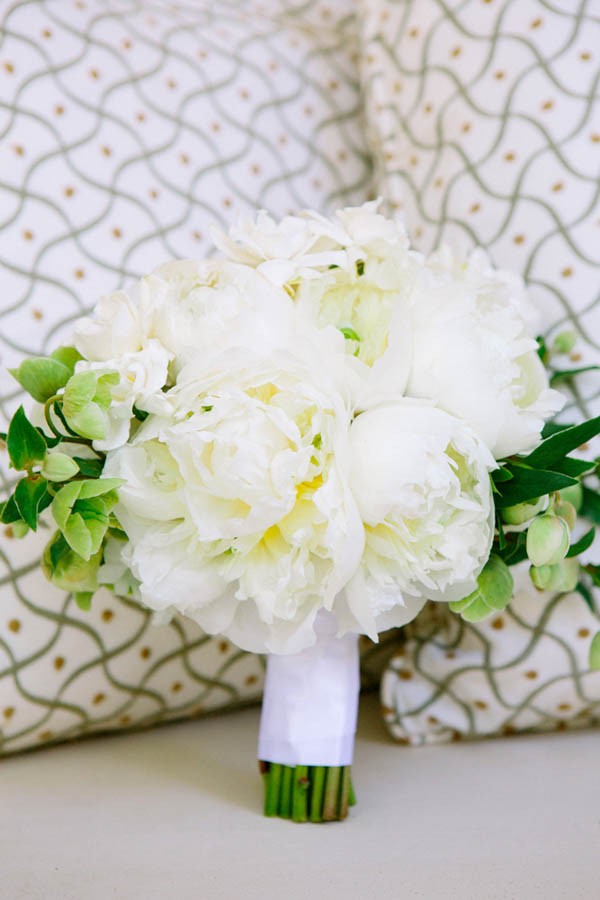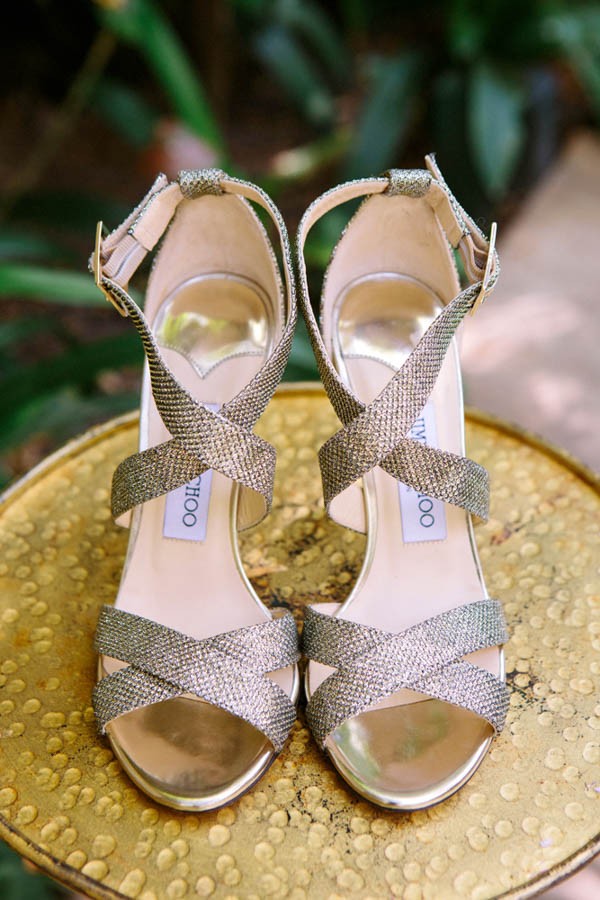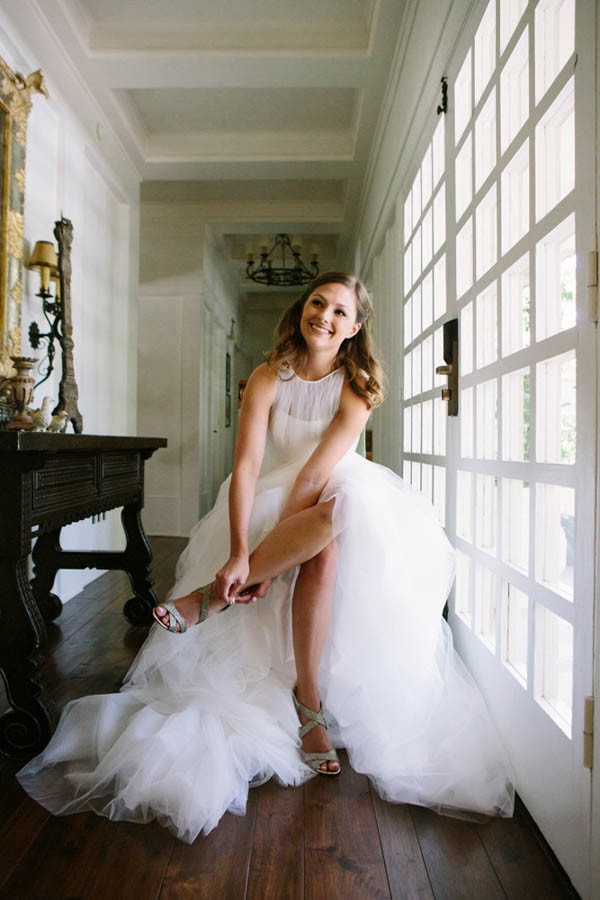 At the end of the day, the day is about you and your partner starting the rest of your lives together. If something doesn't work out exactly how you thought it would, it doesn't really matter. Getting caught up in all the details can really get in the way of what's actually important.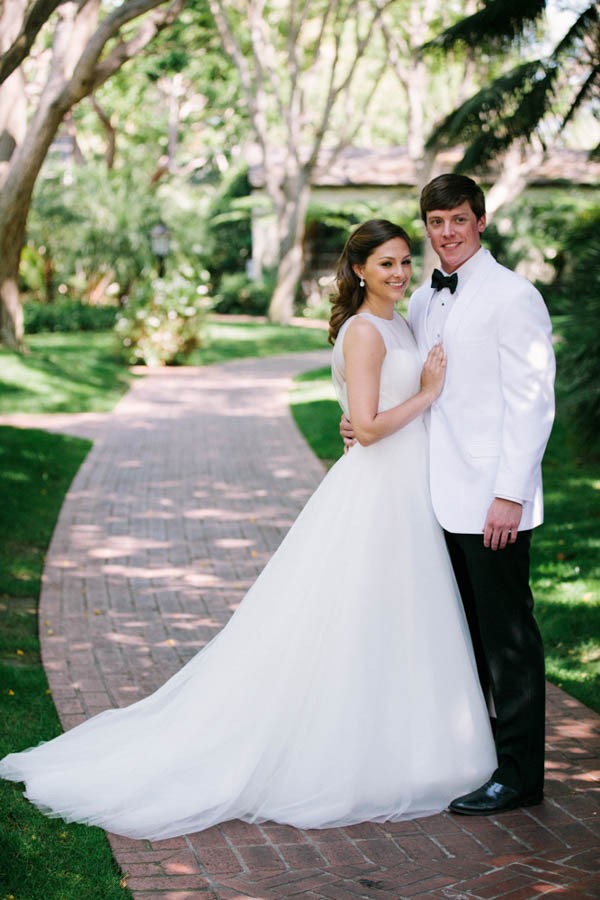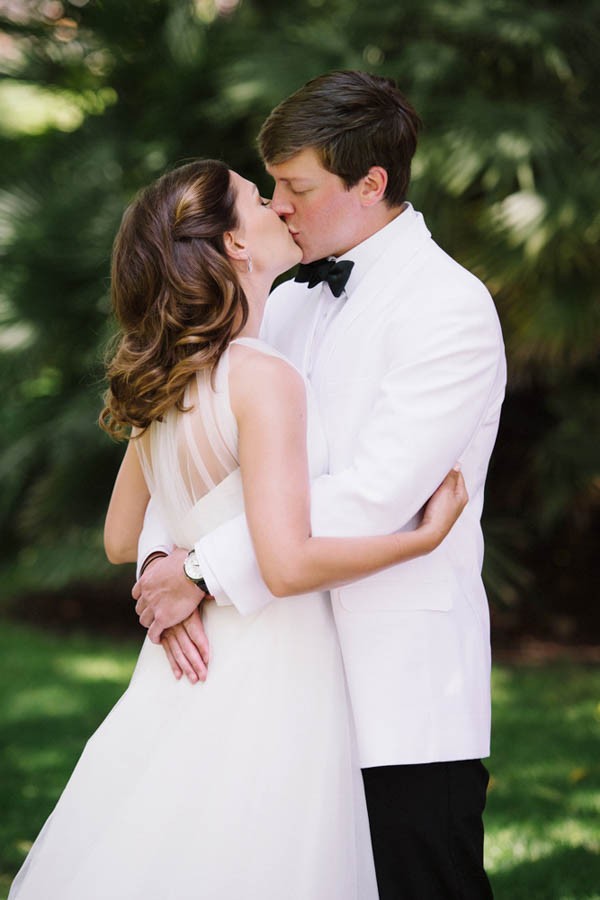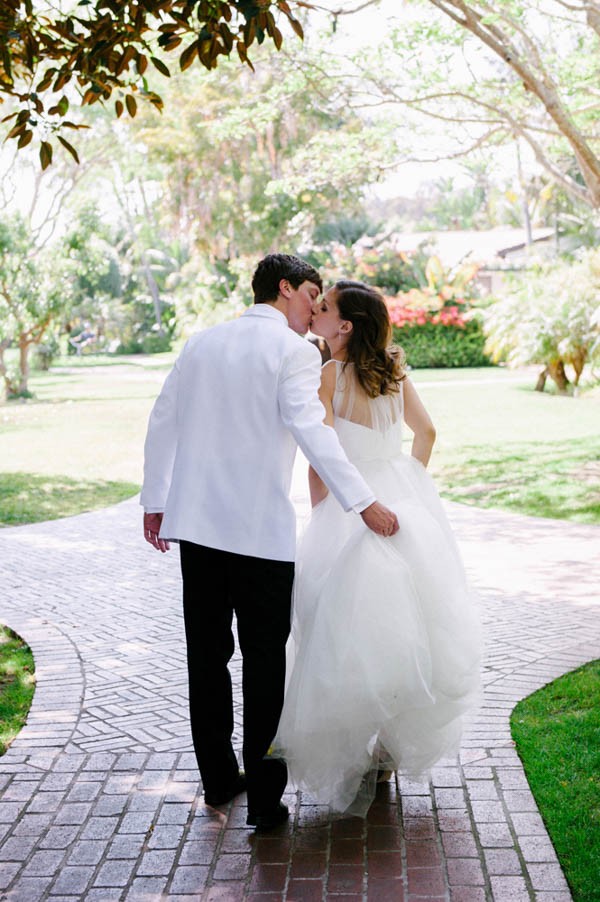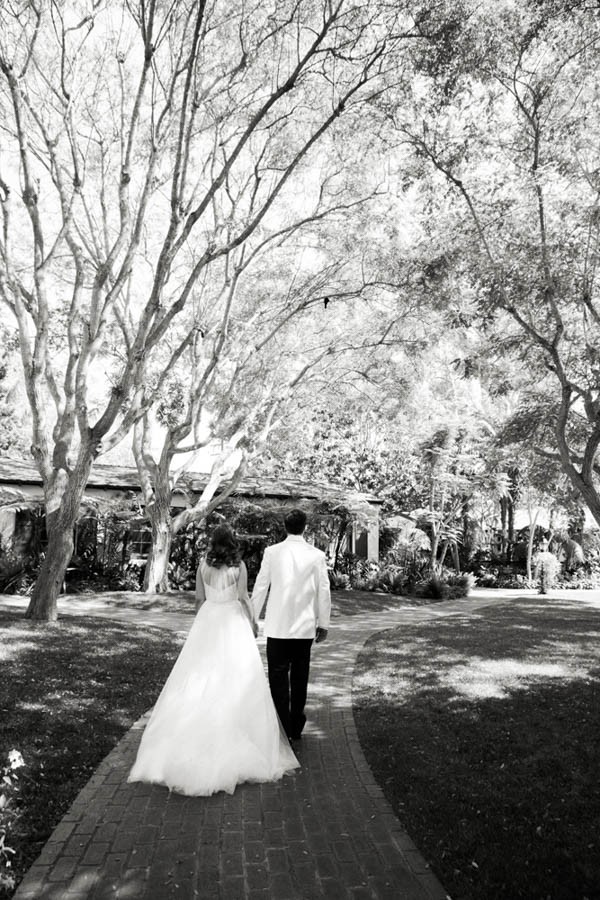 Our photographer is the sweetest person ever – she was so patient with our huge family and wedding party (we each had 14 bridesmaids/groomsmen)! We didn't want to spend hours and hours taking photos, and she accommodated our requests with ease.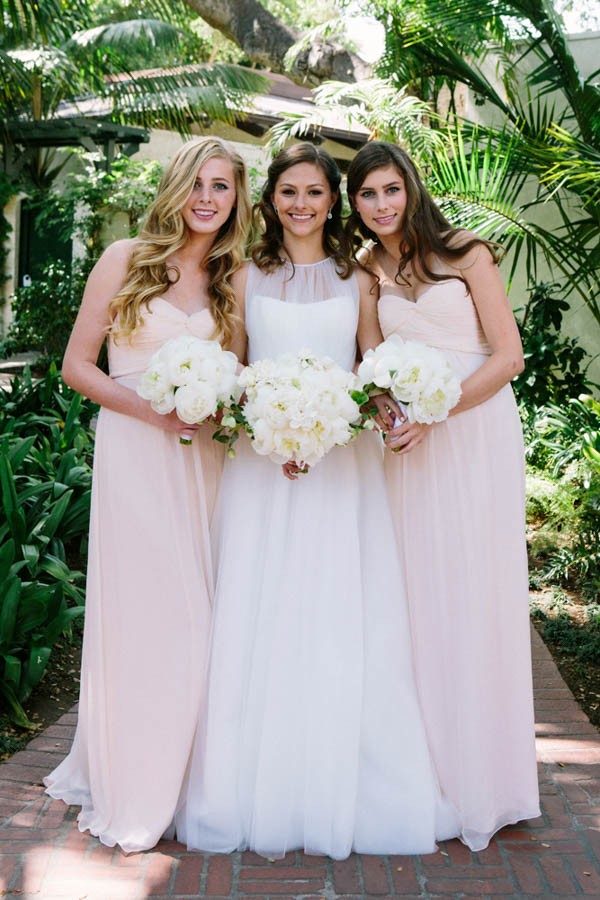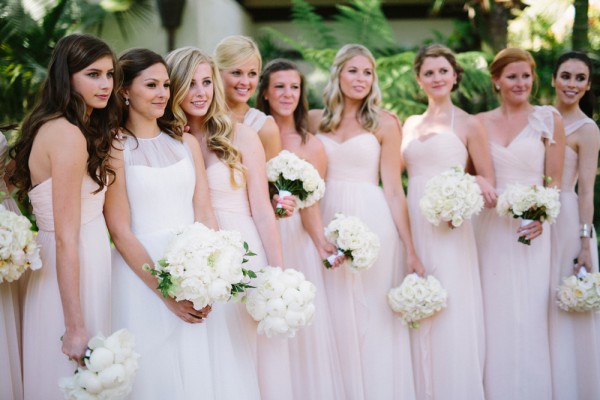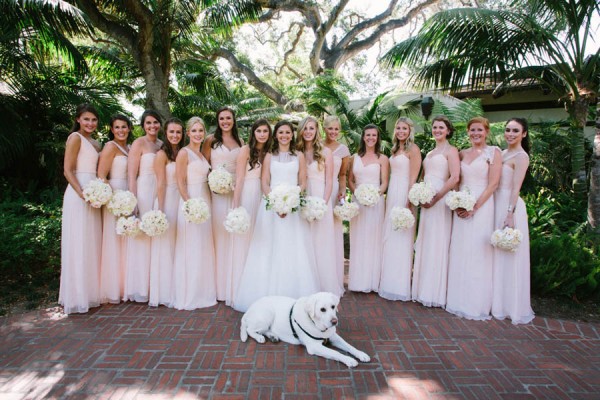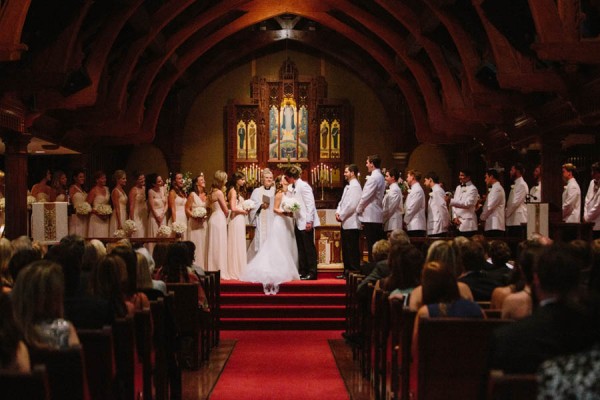 I grew up spending my summers in Santa Barbara, and a lot of that time was spent at the polo club, as most of my family plays polo. It was a special place for me, and I knew it would be a unique experience for a lot of our guests to have dinner in the middle of a polo field in Santa Barbara.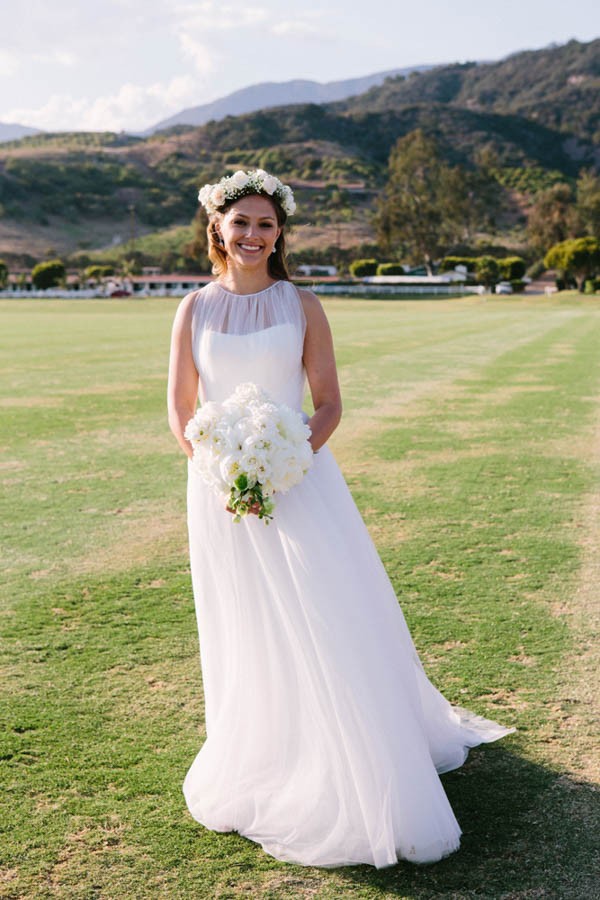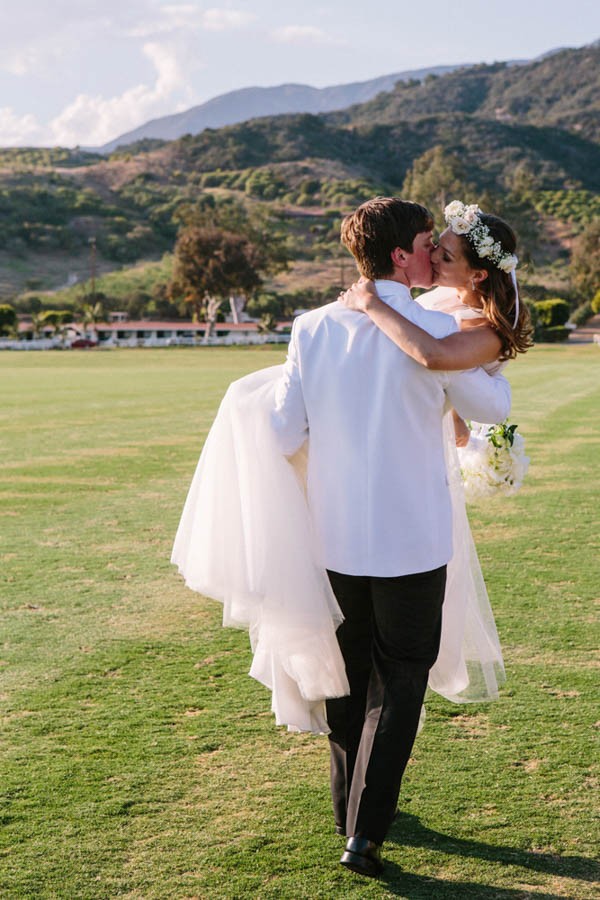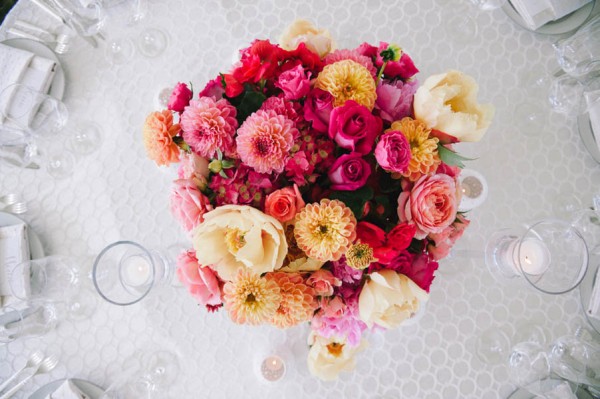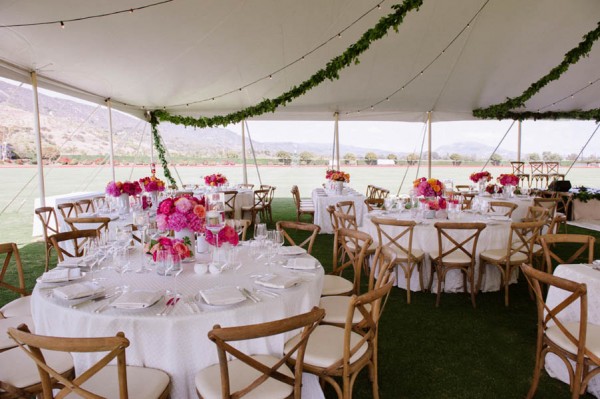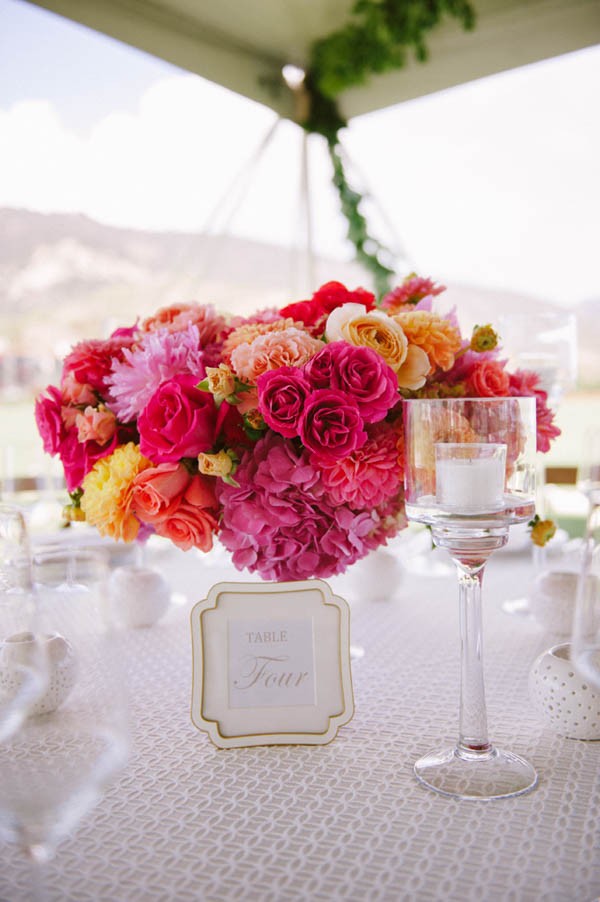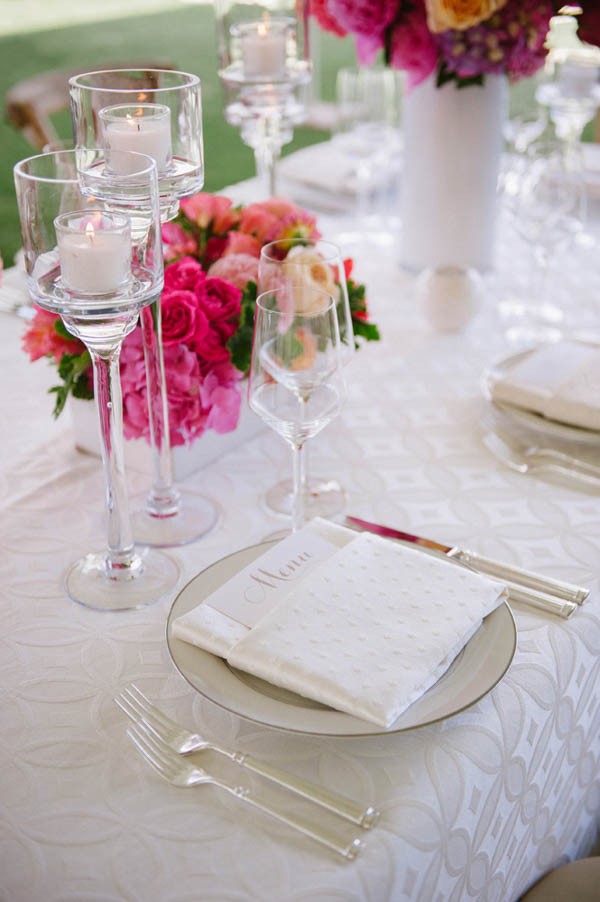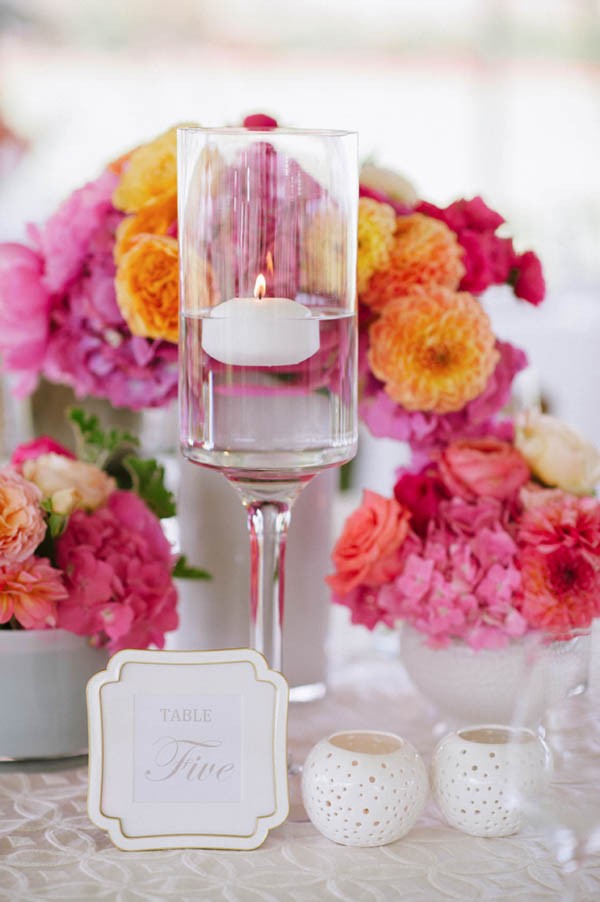 Our florist went above and beyond. He is an amazing person and his floral designs made our reception what it was!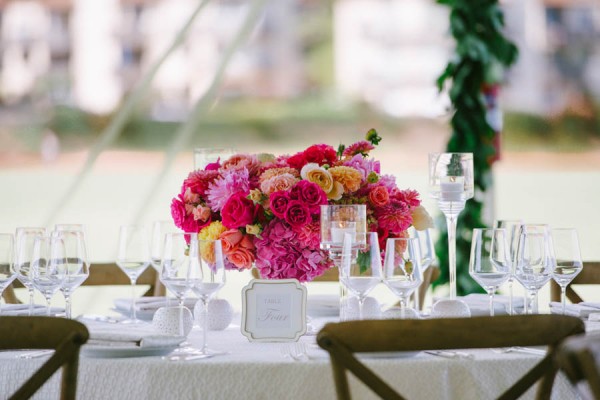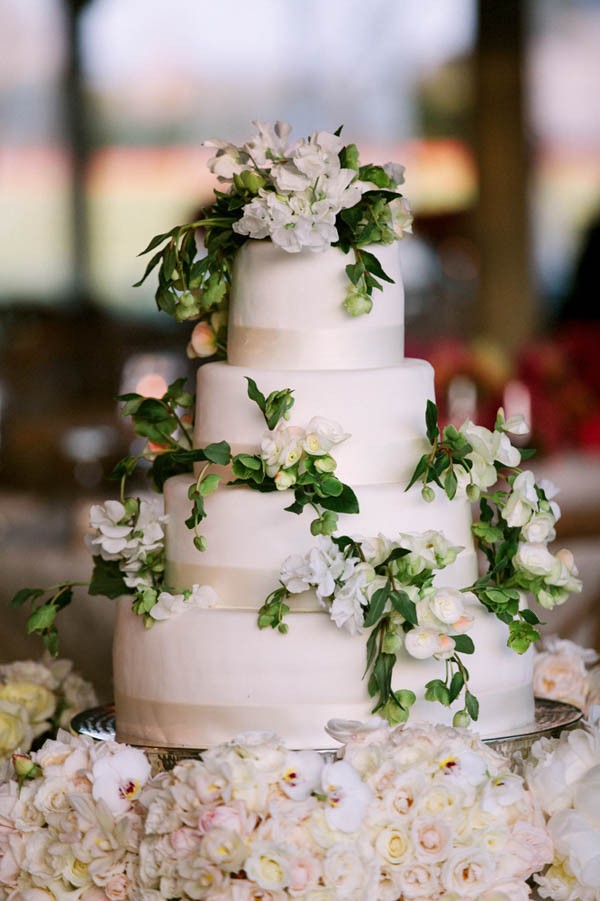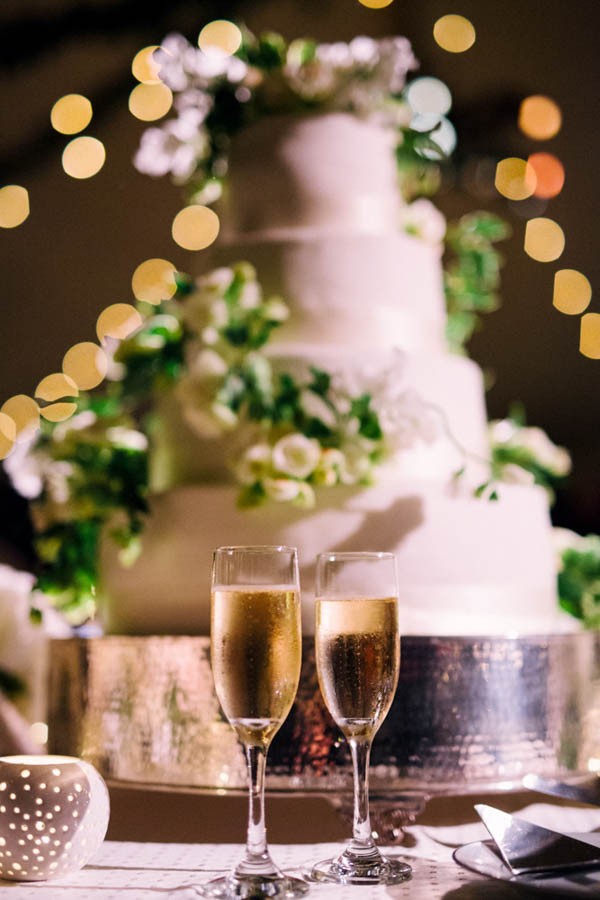 The most memorable part of the day was probably dancing with all of our friends and family for hours and hours and seeing how much fun everyone was having. Walking onto the polo field and seeing the tent and everyone enjoying cocktails was also a fun moment.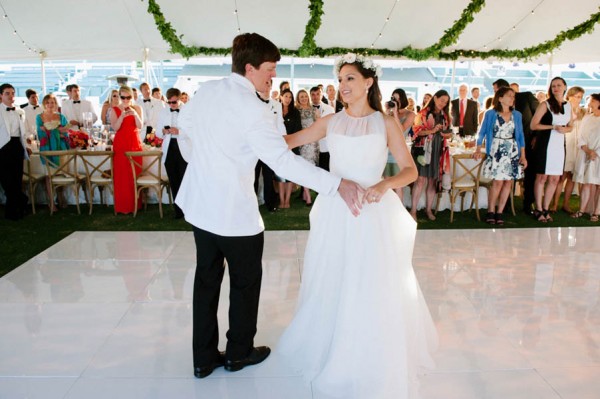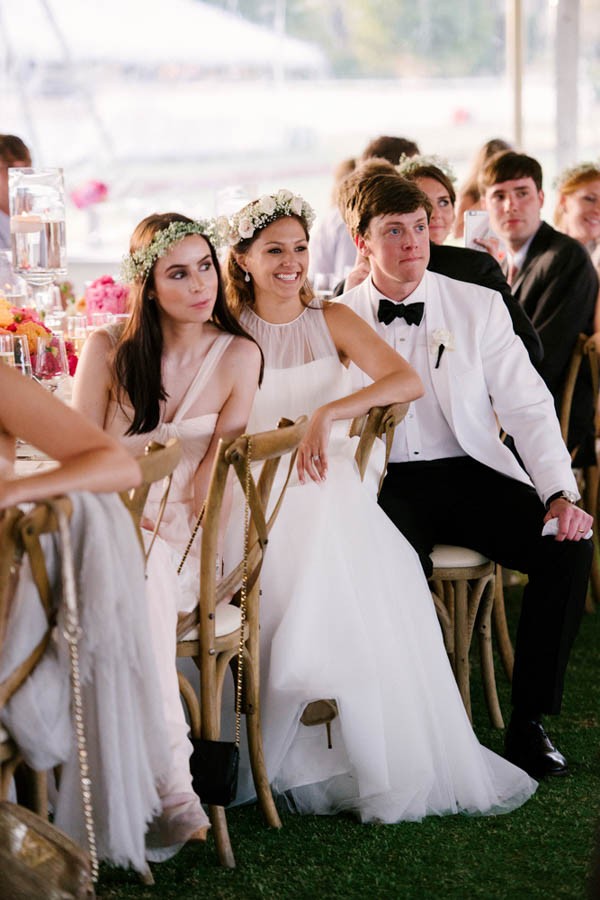 We love everything about the elegant decor and vibrant color palette that Maryemma and Andrew chose for their wedding. For more bright color ideas, check out this traditional Kansas City wedding!