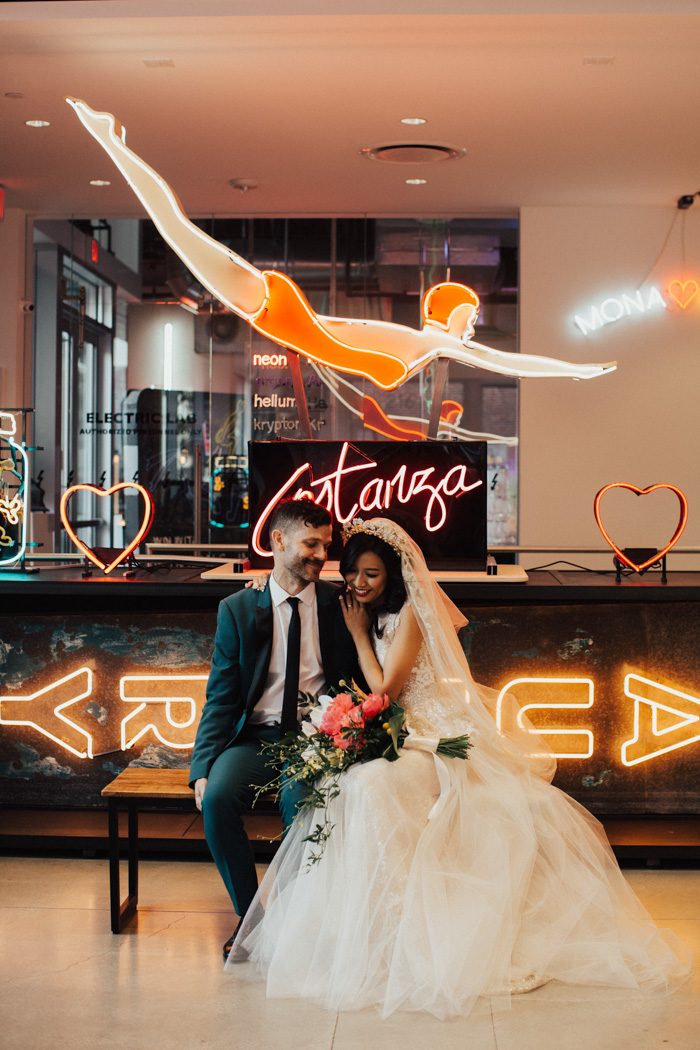 With the current craze for neon signage in wedding decor, it should come as no surprise that we are completely obsessed with Mandy and Costanza's Museum of Neon Art wedding — and, admittedly, a little sad we weren't invited! This creative couple left no detail behind, mixing Mandy's love for modern design with Costanza's penchant for retro vibes. Because the venue itself was colorful, Birch & Bone went above and beyond with some of the boldest and most vibrant tropical flowers and leaves we've ever seen. They even incorporated a mini pineapple into the groom's boutonniere! Mandy's Ines Di Santo gown made her look like an ethereal goddess and her gold crown from I Love My Crown and 3-D nail art fit in perfectly with the eclectic feel of the day. After seeing these images captured by Heirlume Photography, we think you'll agree that mid-century modern style and neon signage in weddings are two trends that should stick around for a while!
The Couple:
Mandy and Costanza
The Wedding:
Museum of Neon Art, Glendale, California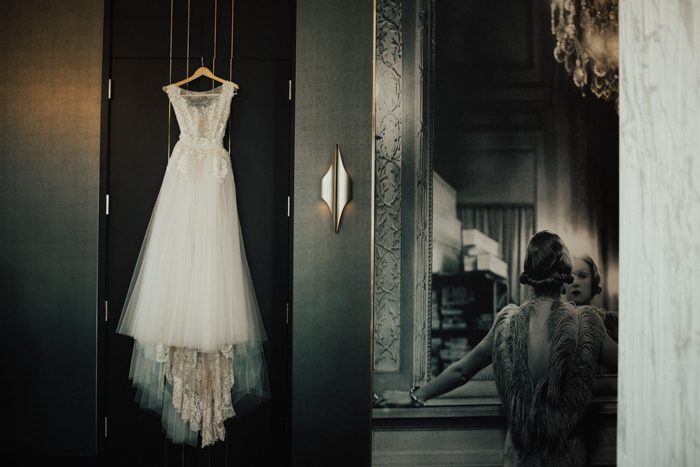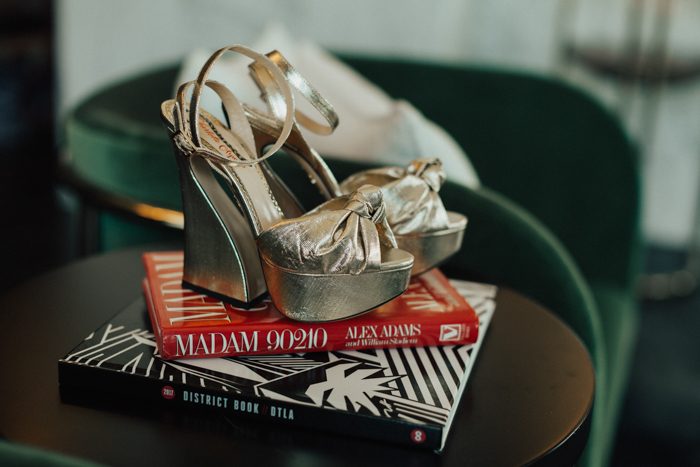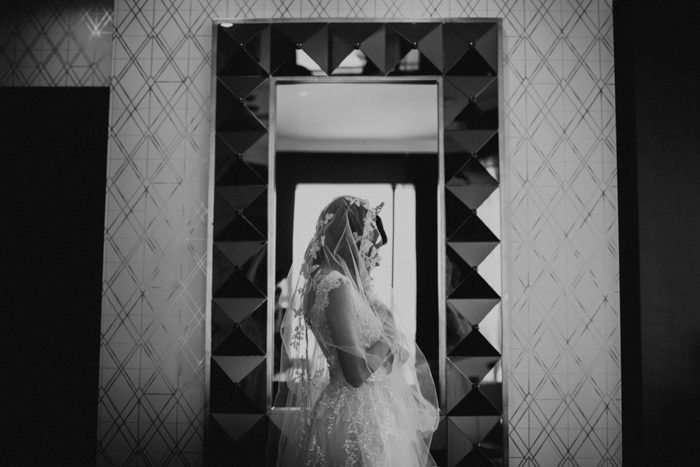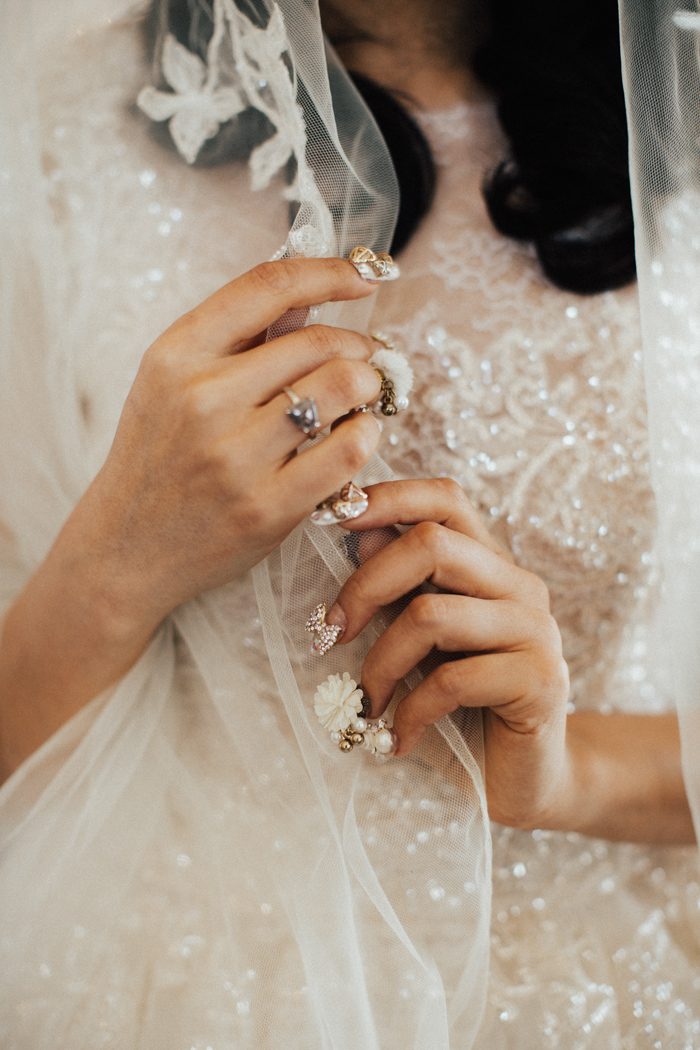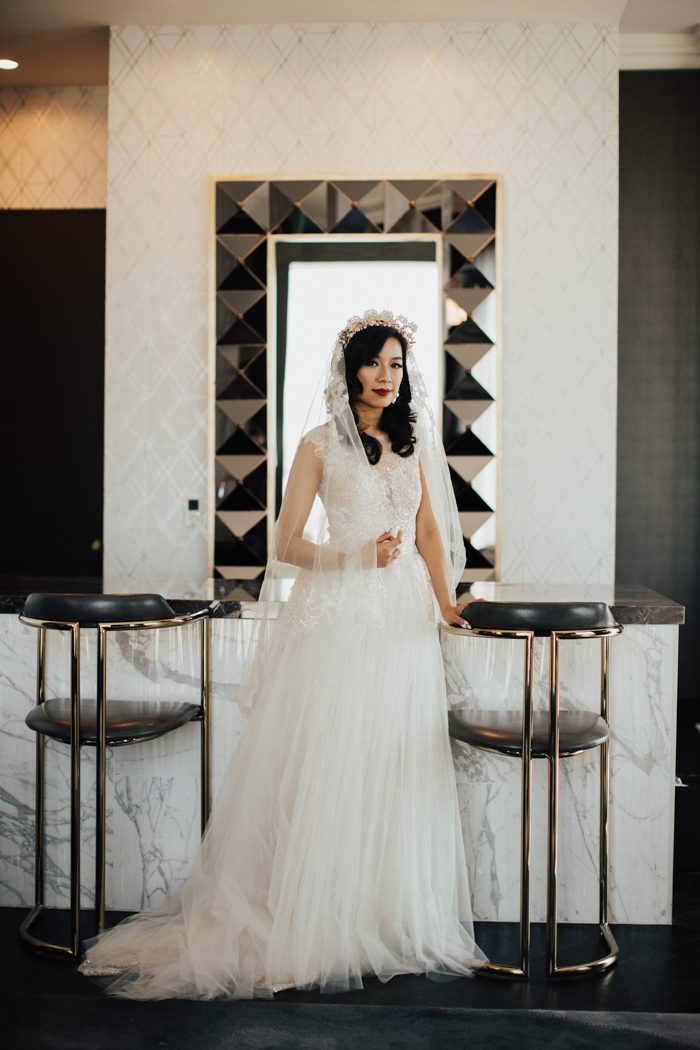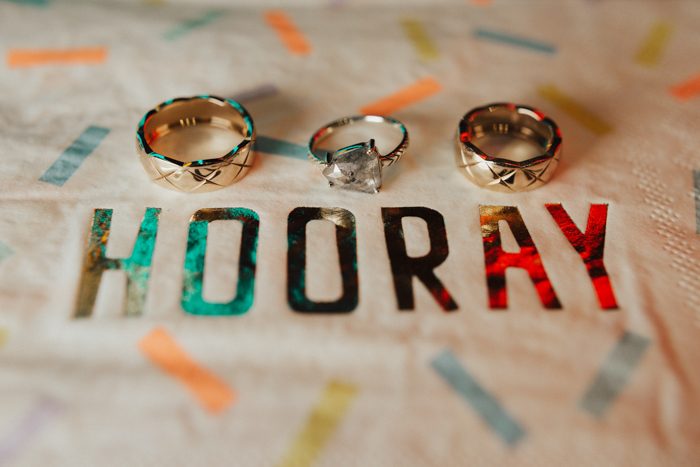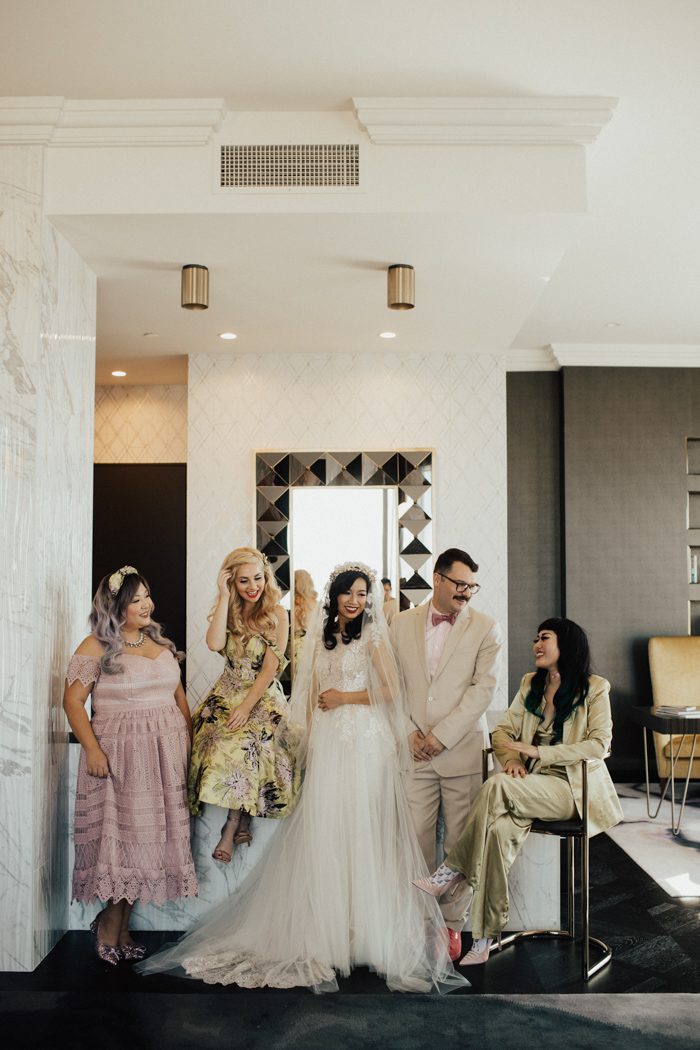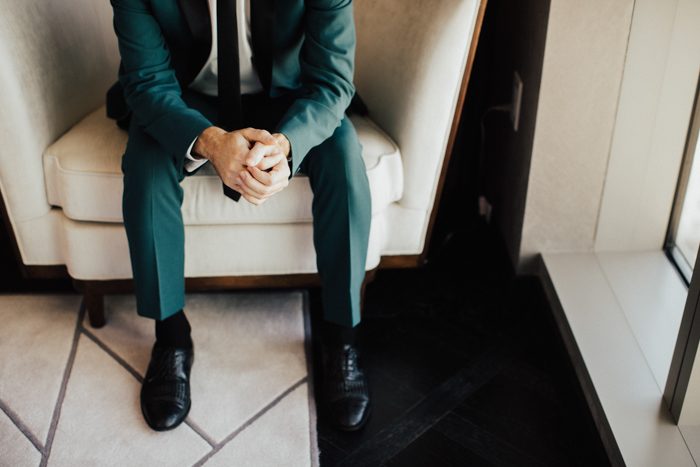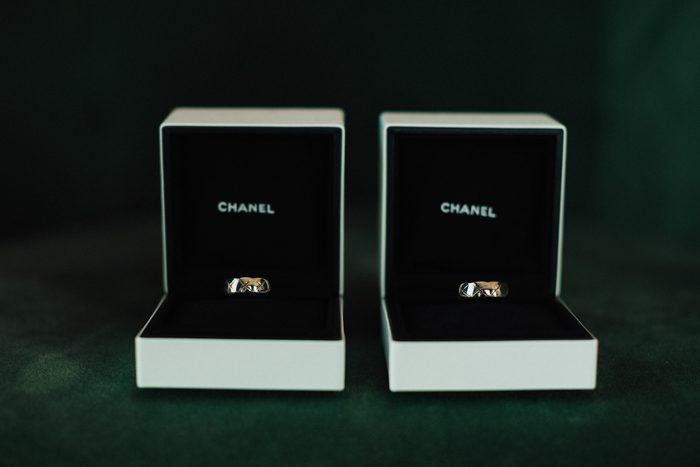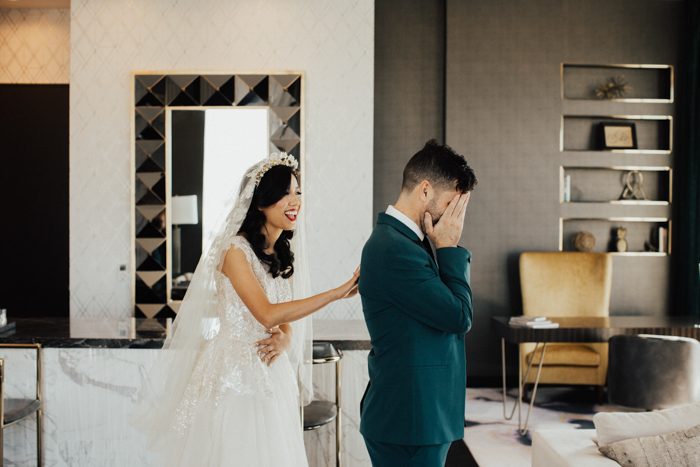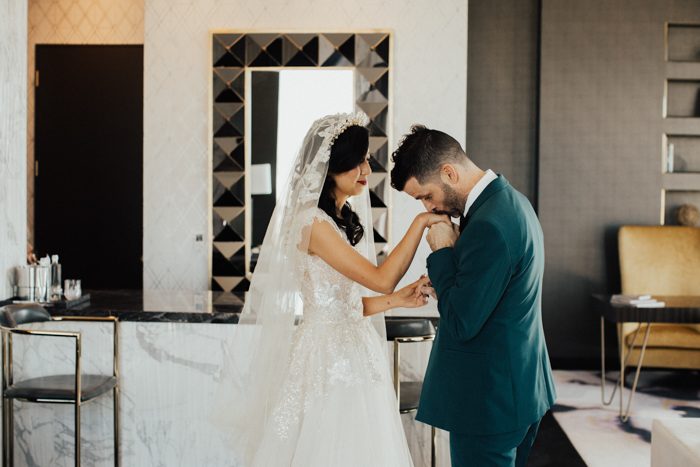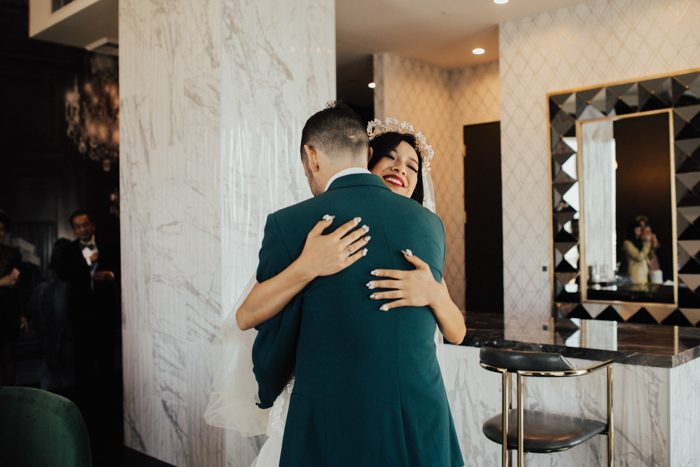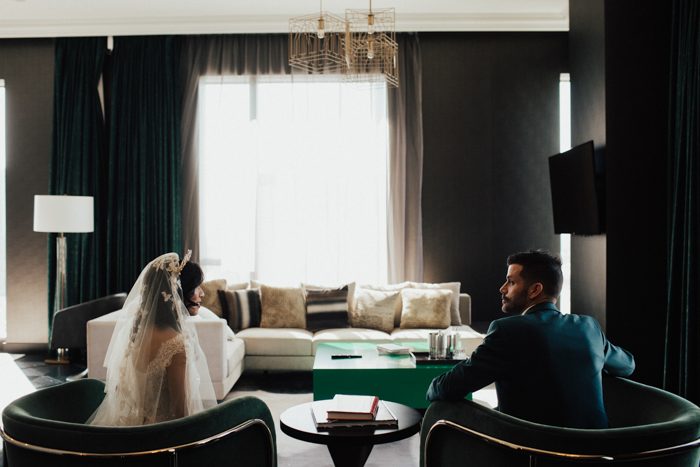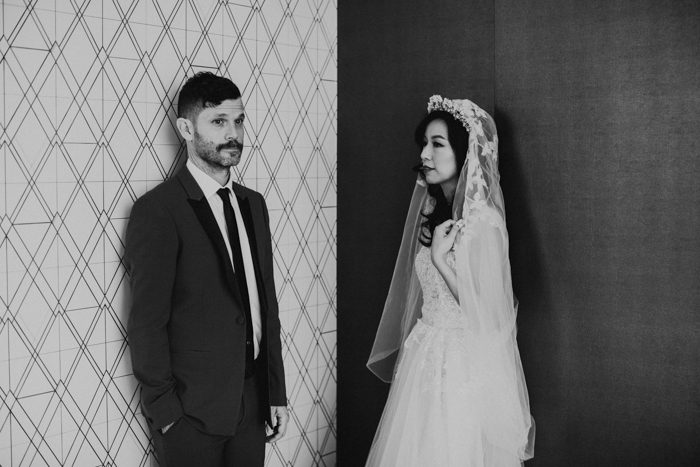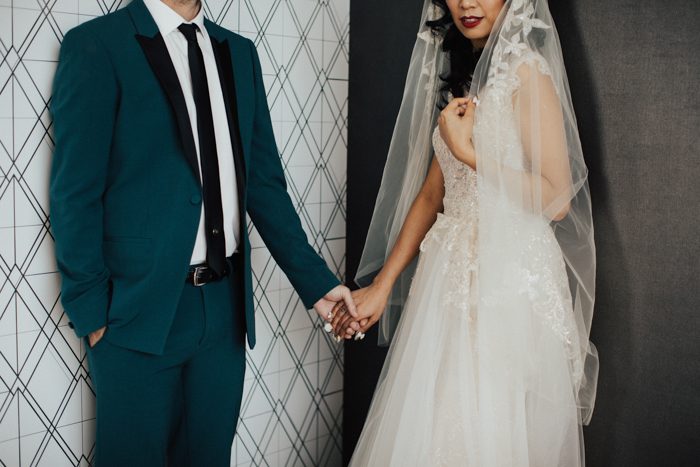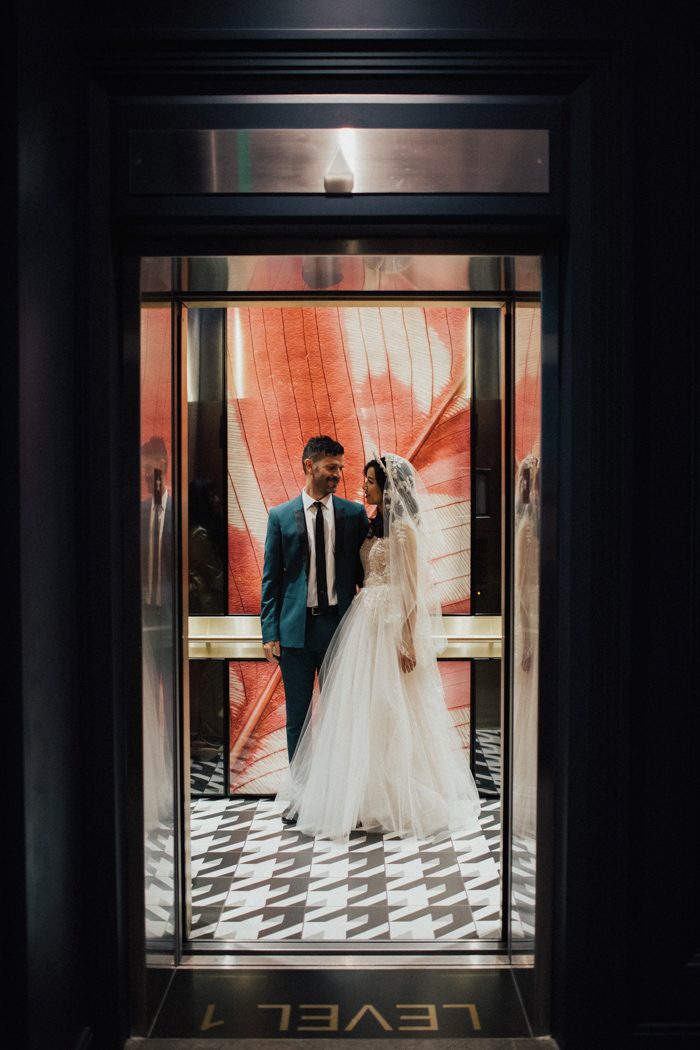 Costanza's stylistic preference is retro '70s and '80s and my preference is modern and bold. So, the Museum of Neon Art setting, with its mix of historic neon signage and contemporary neon art, illuminated itself as the perfect choice.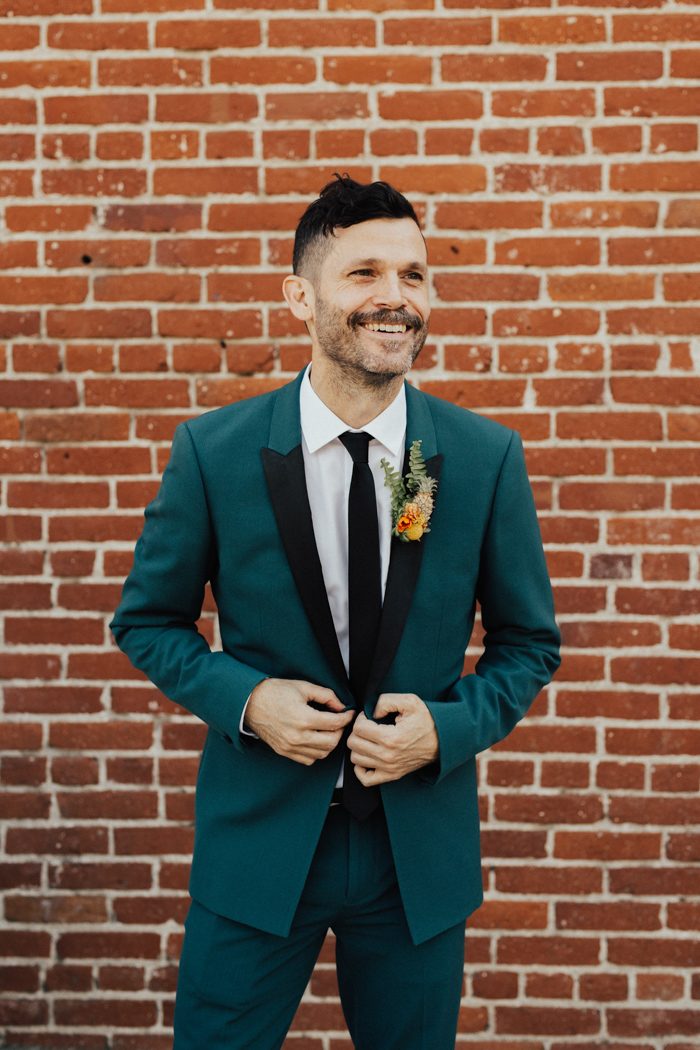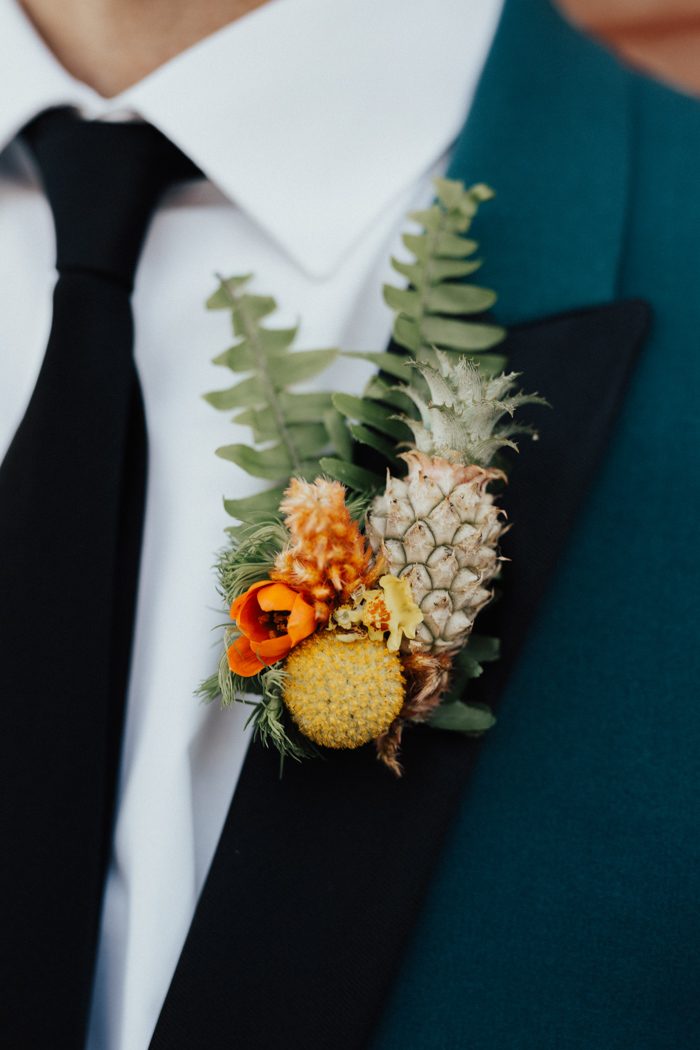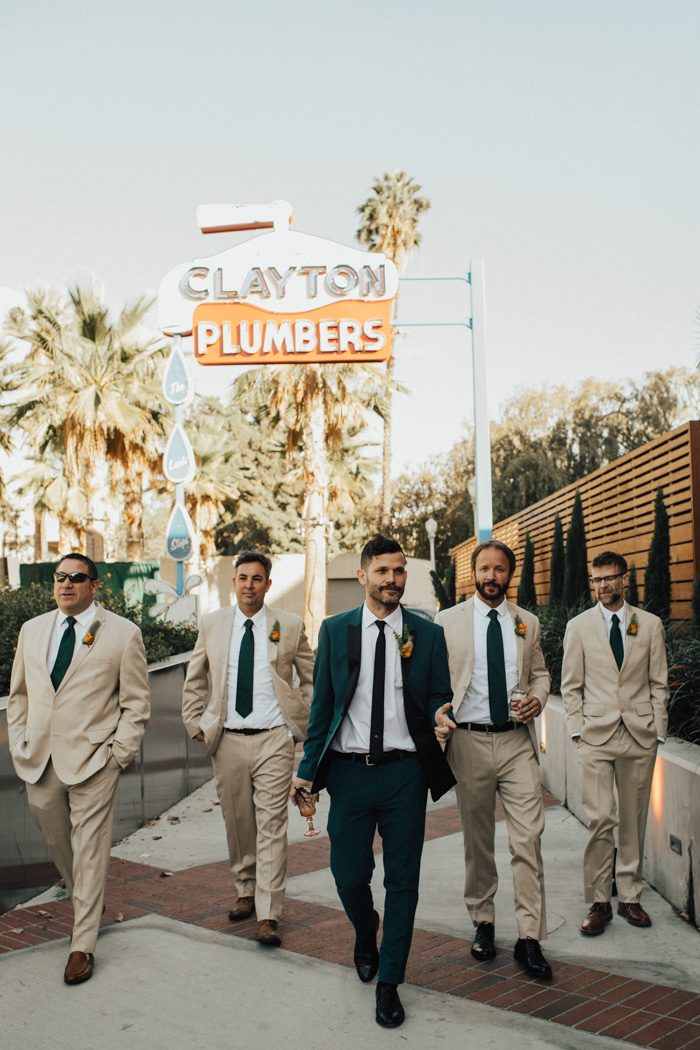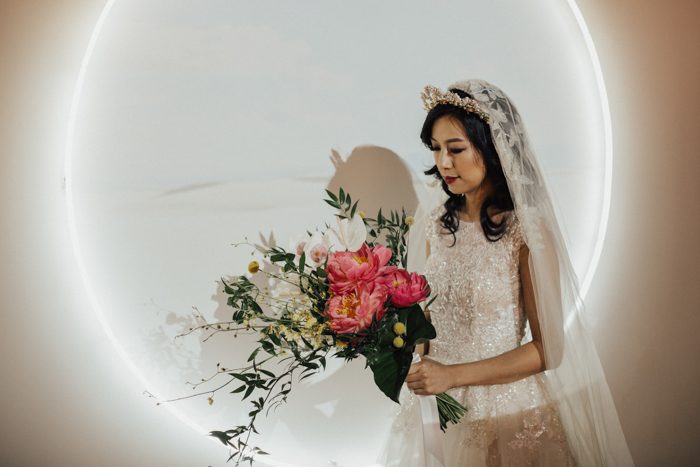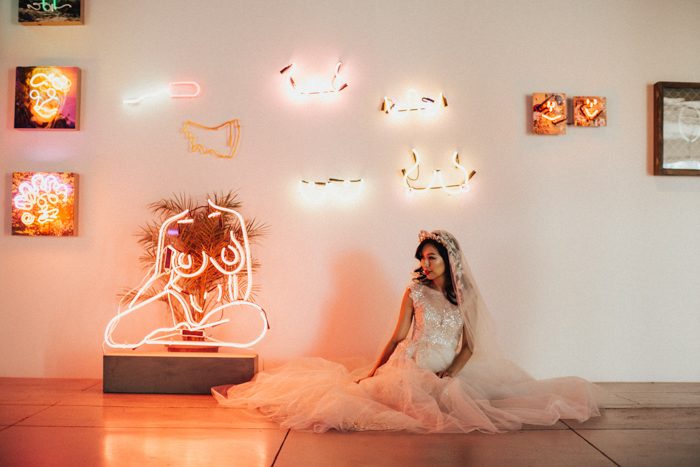 We inserted neon tropical elements throughout, starting with the '80s neon palm tree save the date fridge magnet designed by our pal Mike Bonanno to set the tone. We also suggested a Miami Vice dress code for our guests, the bridesmaids wore mismatched chartreuse and pale pink attire, and we accented our floral arrangements from Birch & Bone with hand-painted monstera leaves.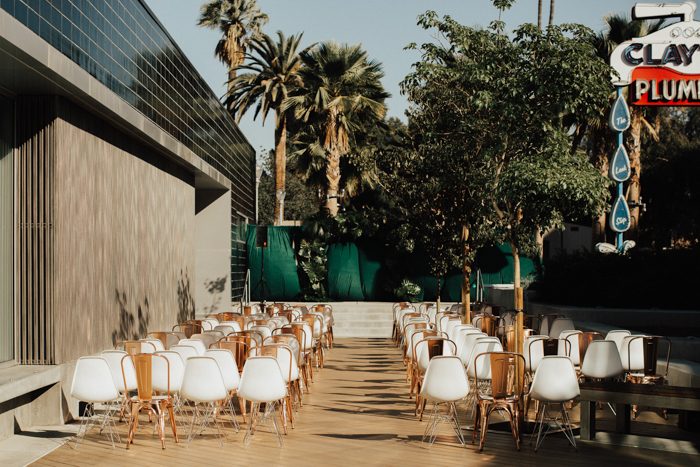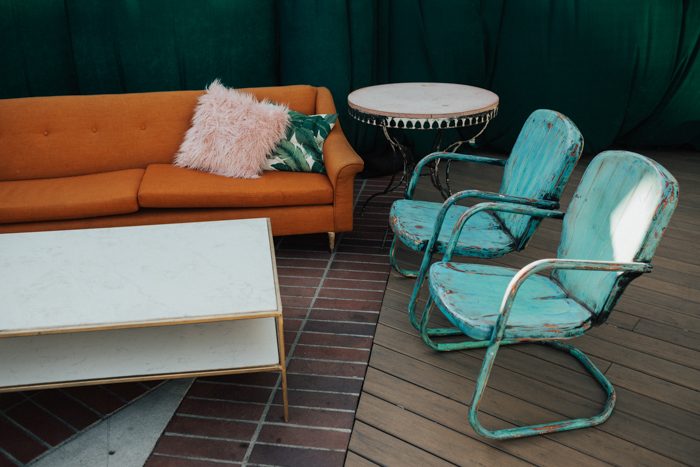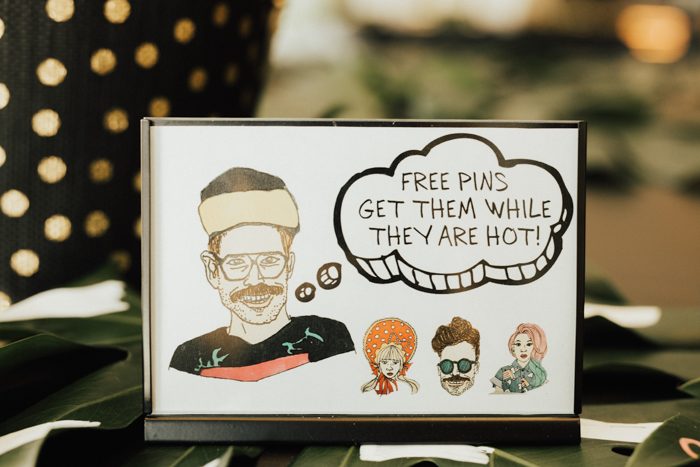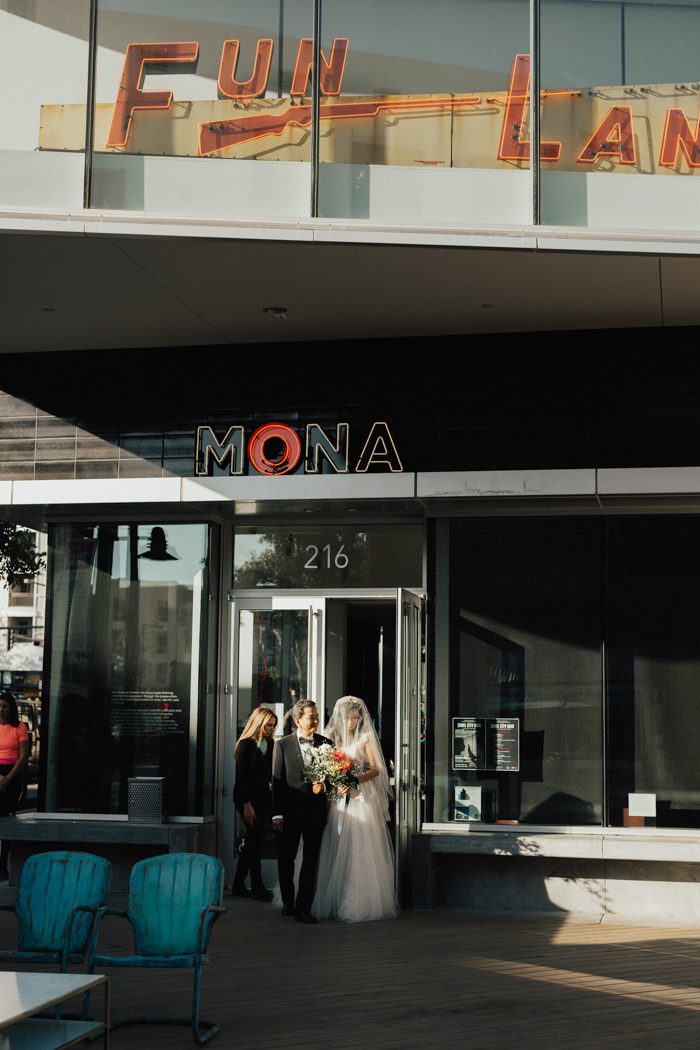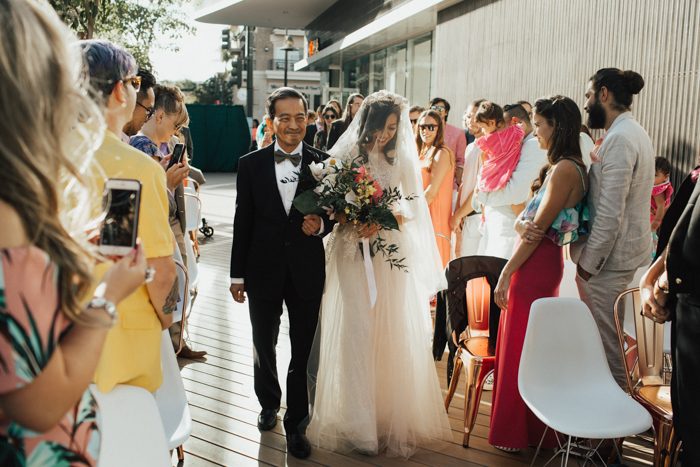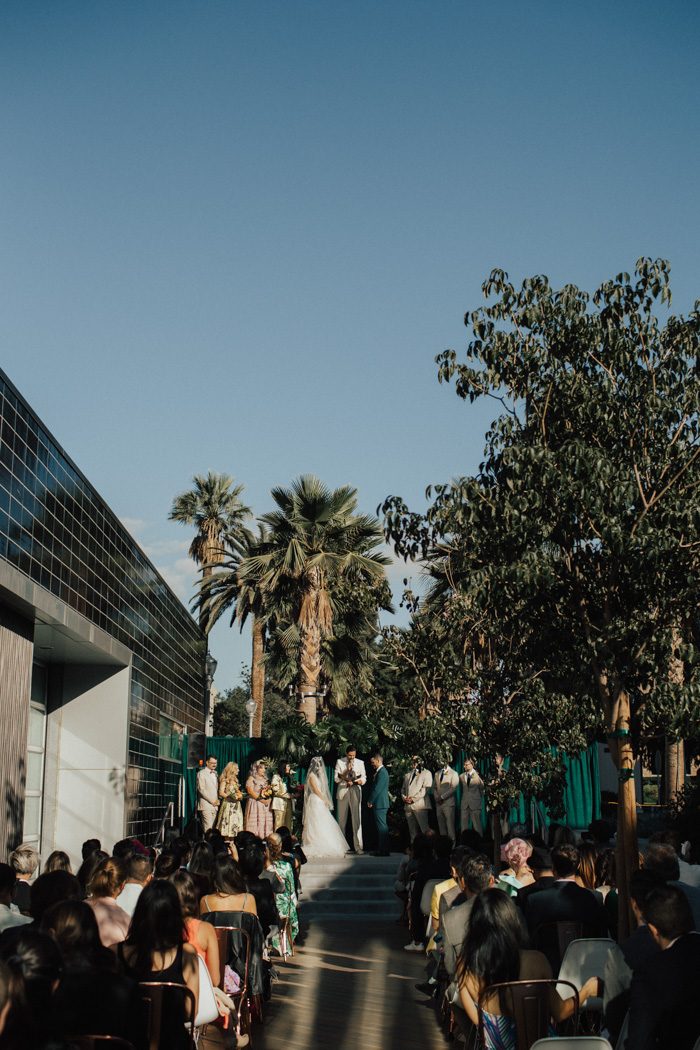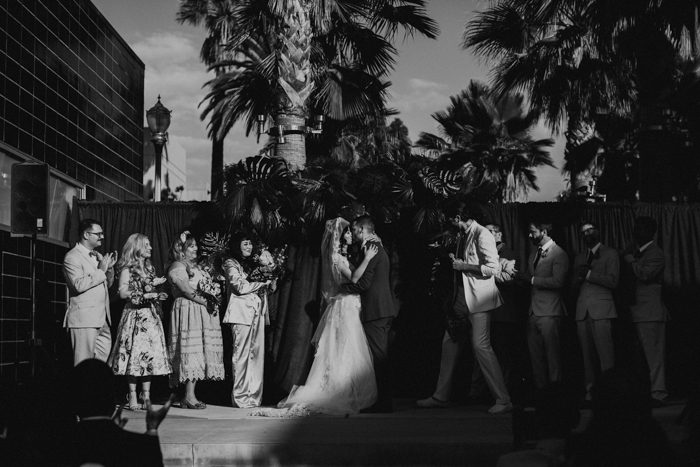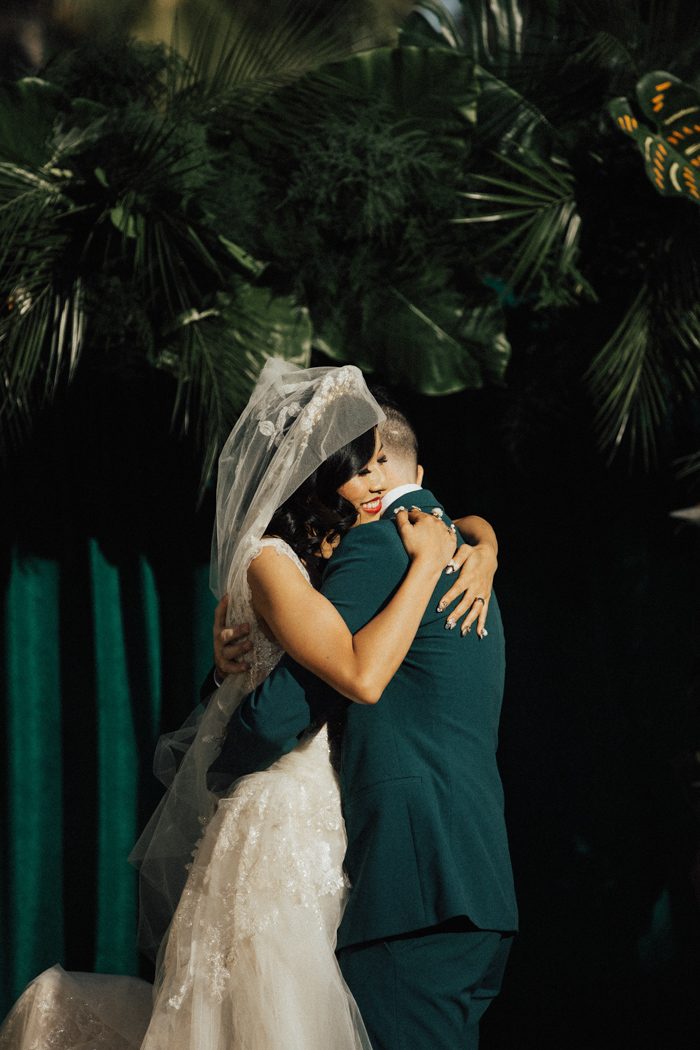 To keep things light, we did away with seating charts and formalities and opted for food truck wins like lobster rolls, tiki drinks, and ice cream. "She Bends – Women In Neon" happened to be the exhibit on display at the museum during our wedding and it provided the perfect mood lighting for our function, basking us all in warm pinks and yellows. Tomas (a creative actor) acted as our officiant and went above and beyond, quoting Lionel Richie and Carl Sagan while managing to incorporate a Lisa Frank folder into the ceremony.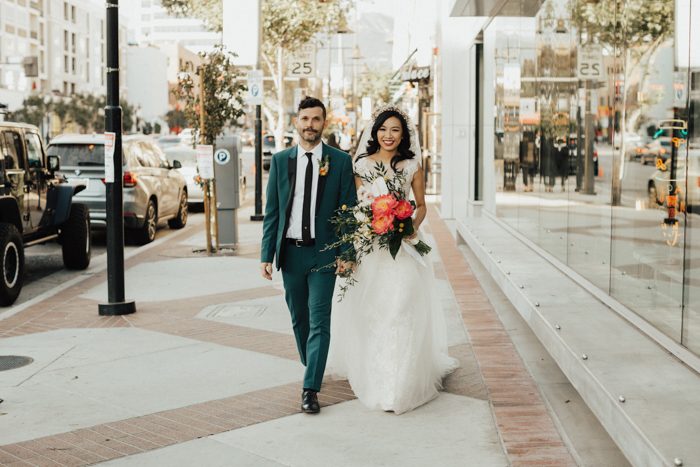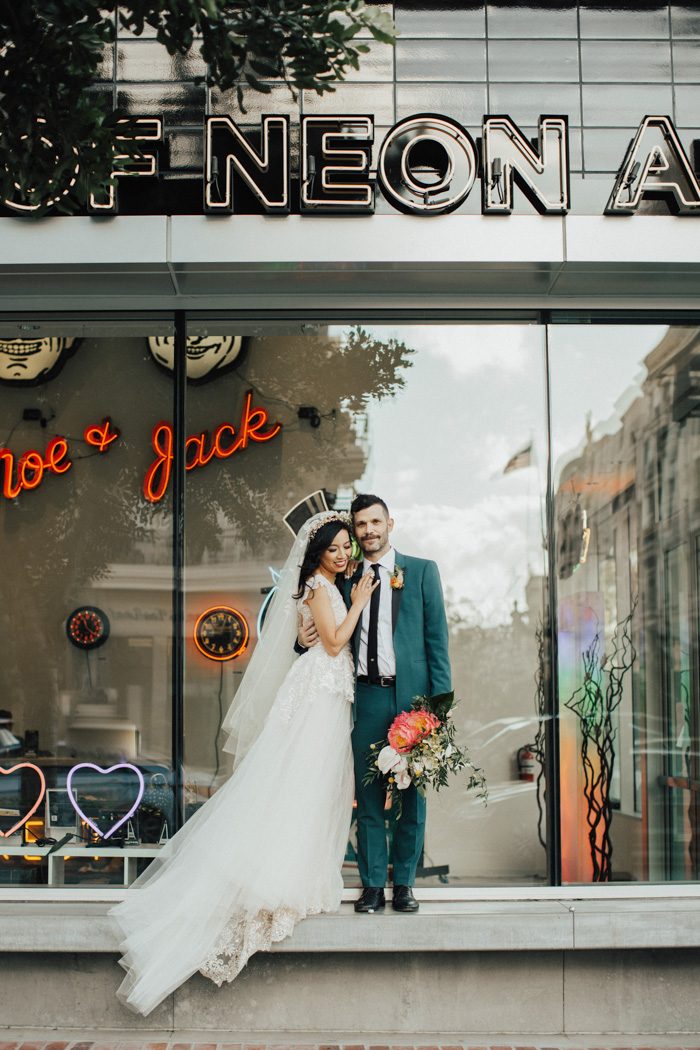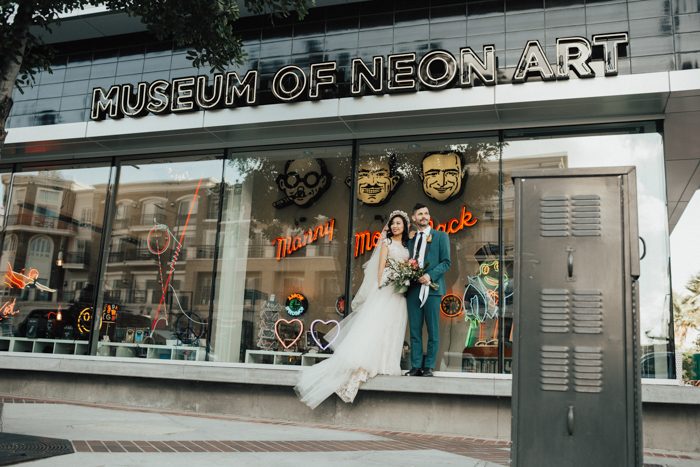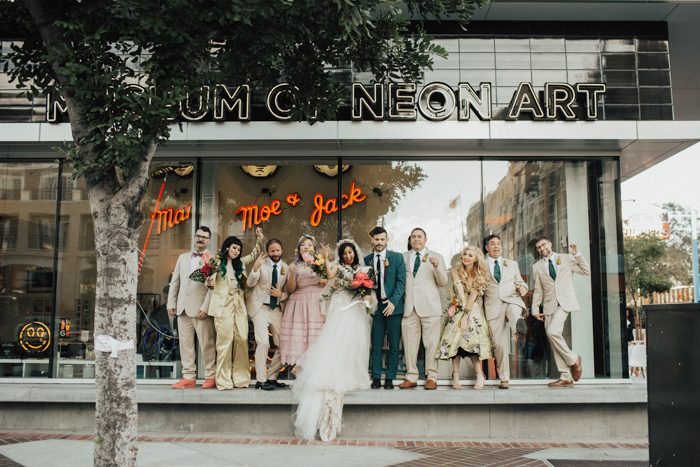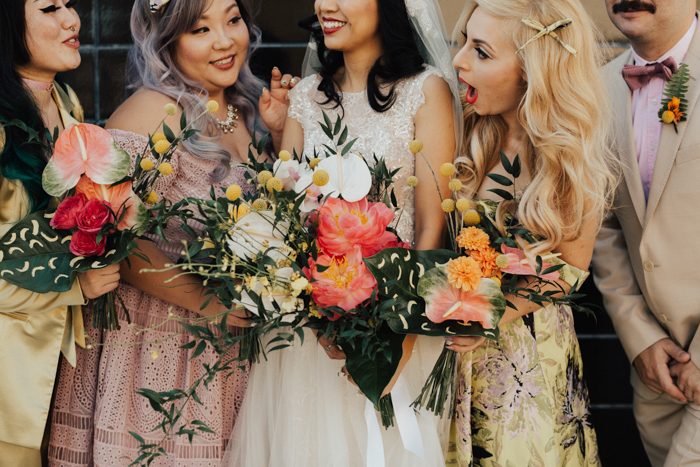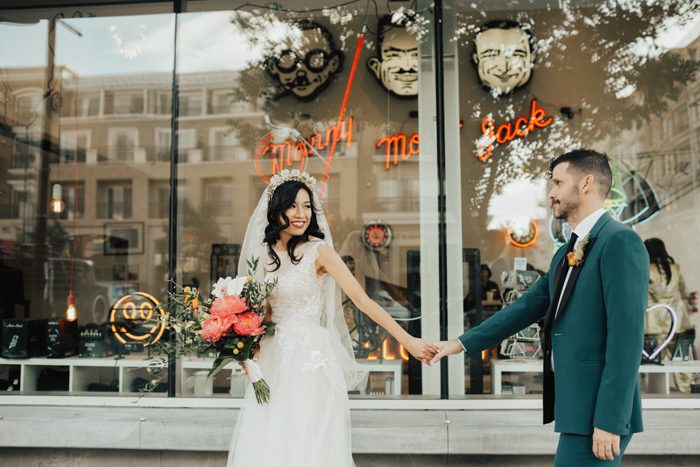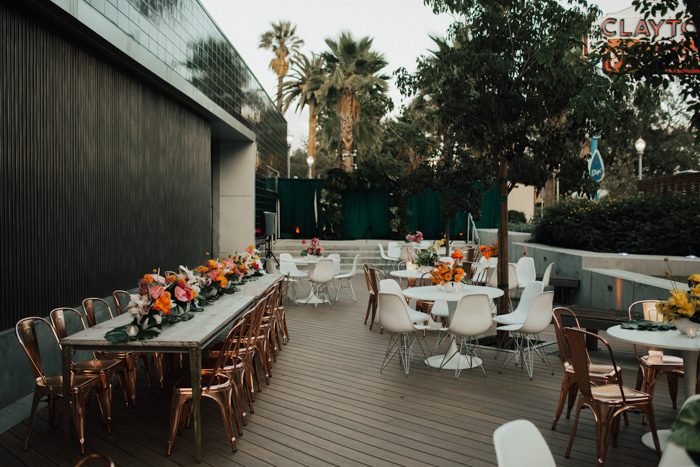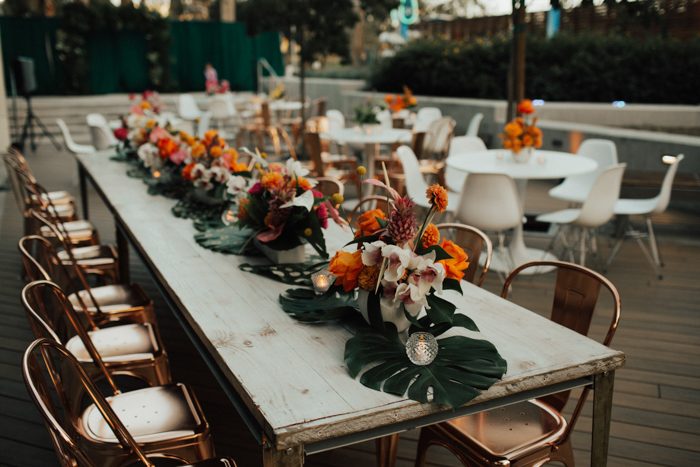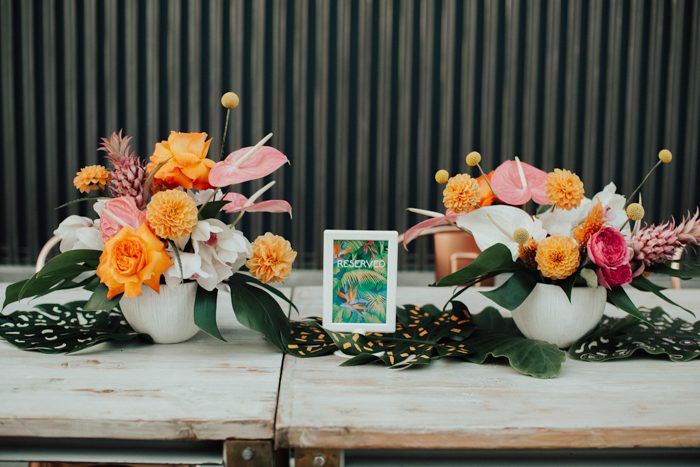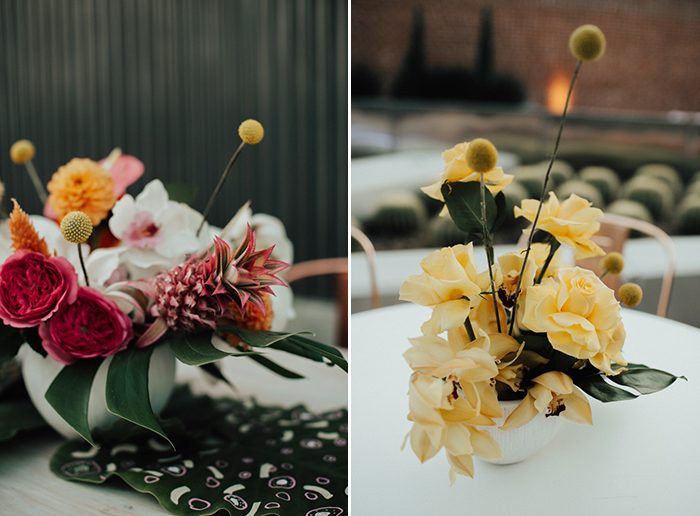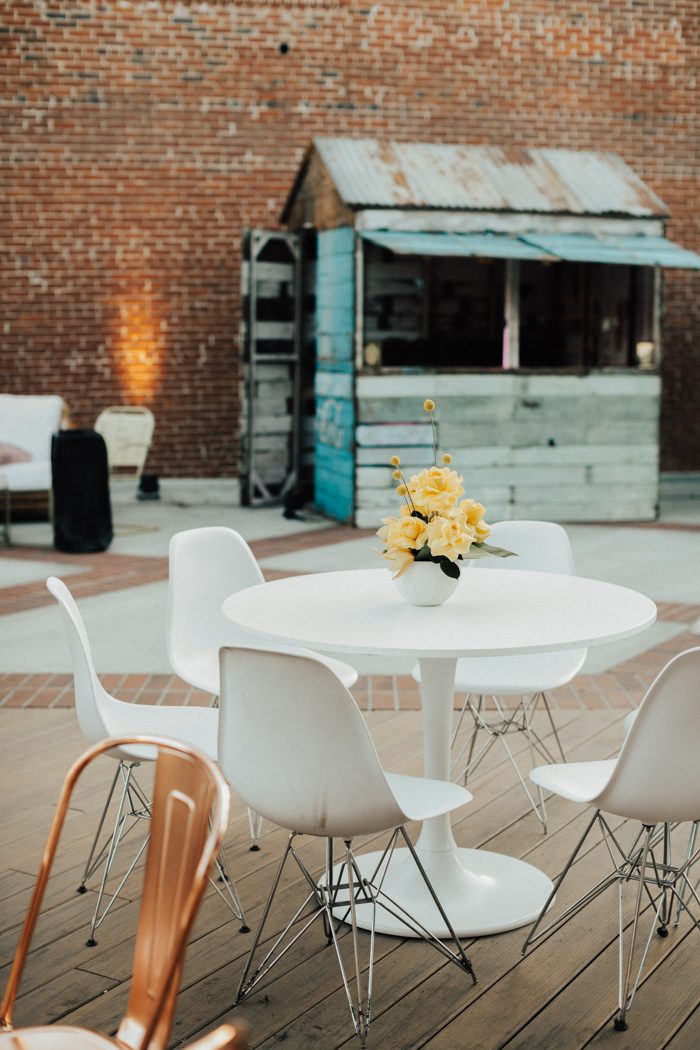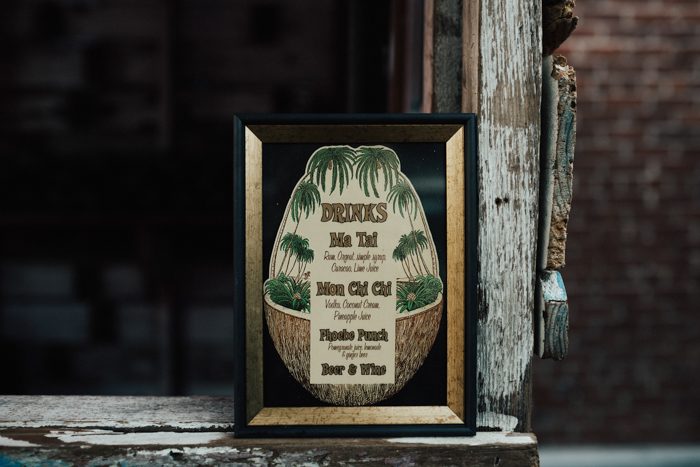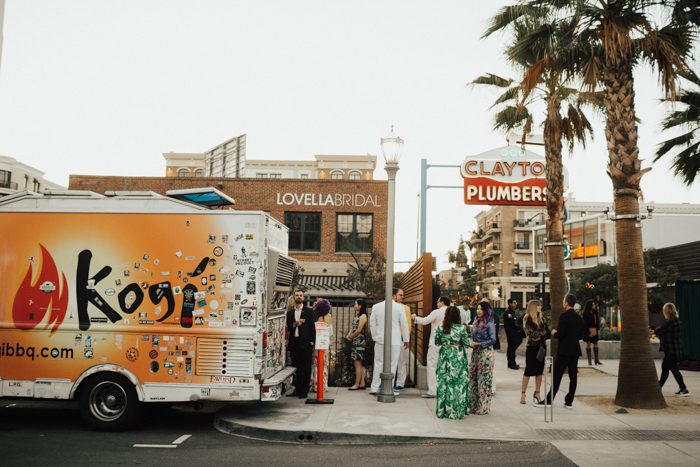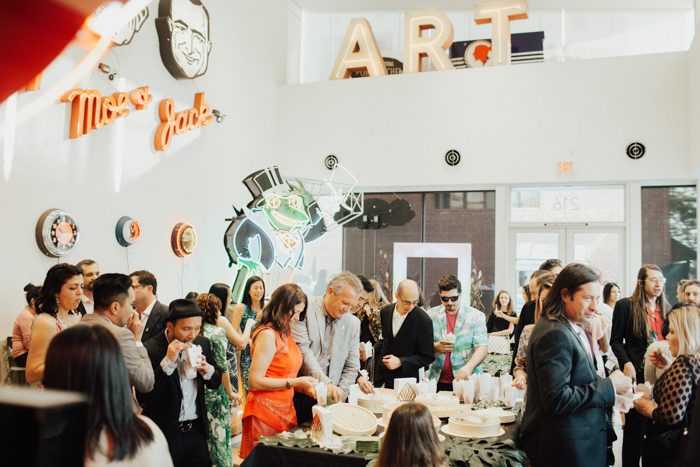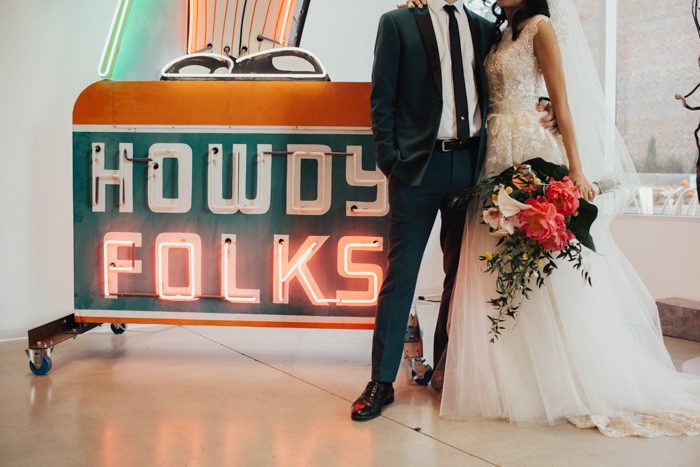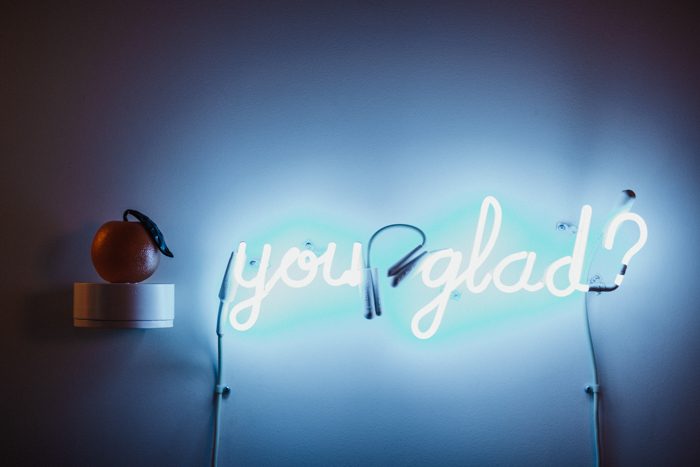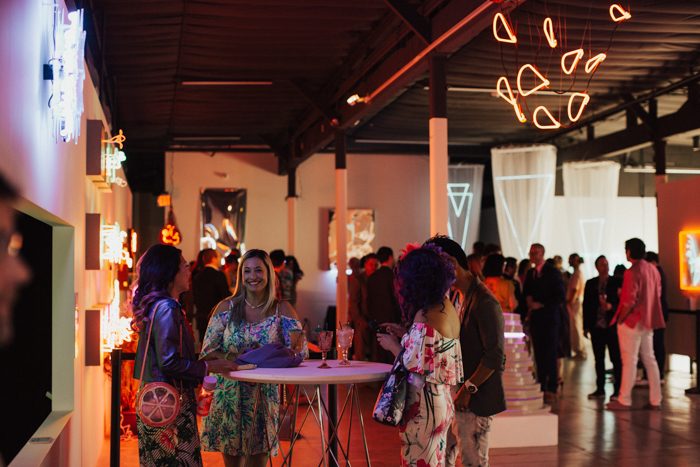 I'm not a huge fan of cake, so we opted for a cake-shaped piñata instead. Our version of "cake cutting" was executed with a giant prop knife, Slayer's "Rain and Blood" cranked up to 11, and swings fueled by the remaining energy we had at the end of our wedding day. The payload was tropical pop rocks and ring pops!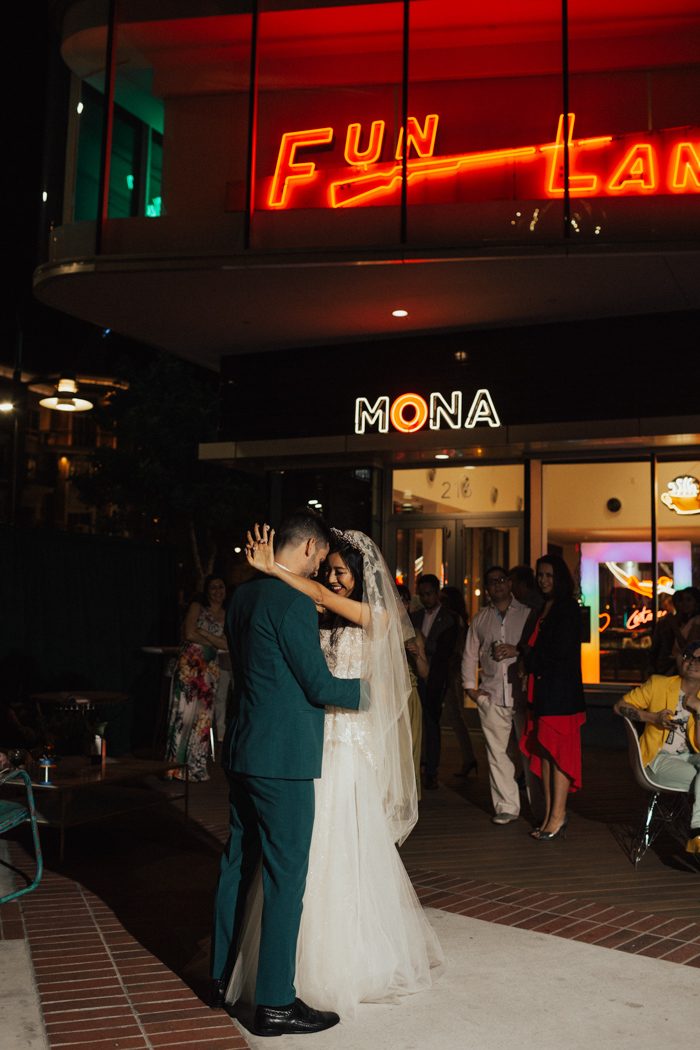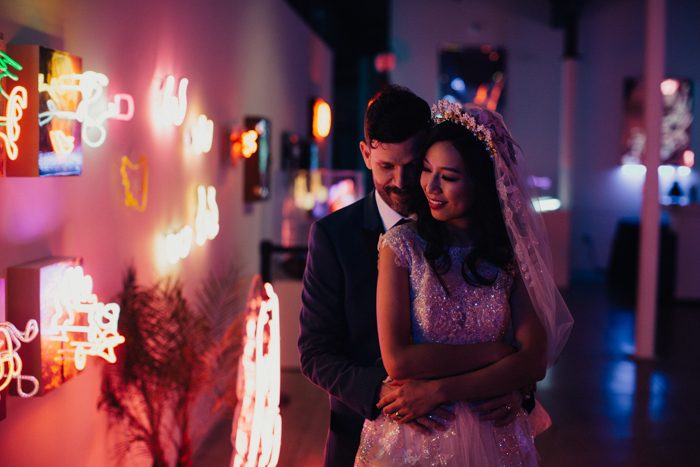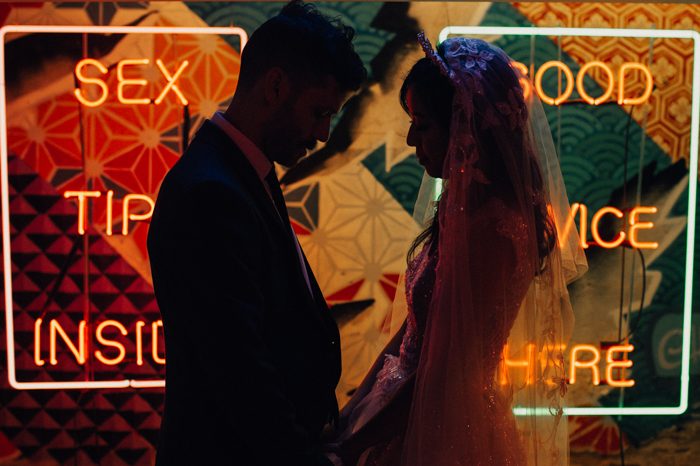 Congratulations to Mandy and Costanza, and our biggest thanks to Heirlume Photography for sharing this fabulous Museum of Neon Art wedding with Junebug! If you love the non-traditional vibe of this wedding, check out our favorite cool casual wedding ideas for low-key couples!