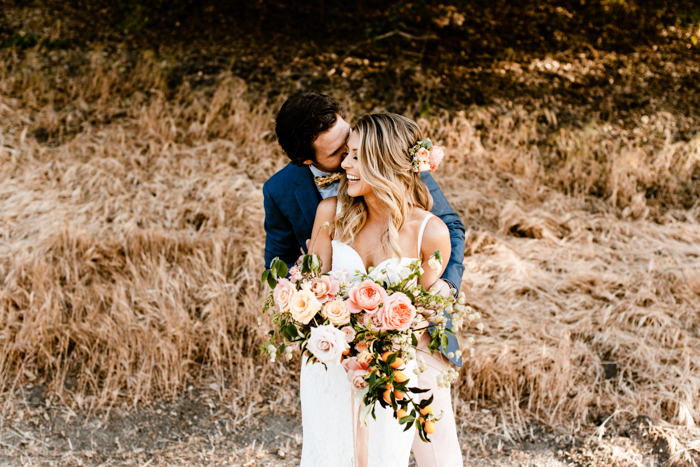 When we found out that Heidi and Josh's wedding at Tucalota Creek Ranch included a "hooch hauler" and a Harley reception entrance, we were completely sold! Going for more a party vibe than a formal wedding, the couple worked with 9TwentyEight Weddings & Events to create a celebration worthy of their love — that was also budget-friendly and DIY-heavy. The couple treated their guests to an outdoor summer wedding that showcased the best of SoCal, complete with citrusy floral centerpieces designed by Bloom Babes, yard games, and the one-of-a-kind Hooch Hauler that the groom made especially for this occasion! Our words will never be able to do this wedding justice, so just do yourself a favor today and set aside lots of time to marvel at the pure wedding magic Alexes Lauren Photography captured in these photos!
The Couple:
Heidi and Josh
The Wedding:
Tucalota Creek Ranch, Temecula, California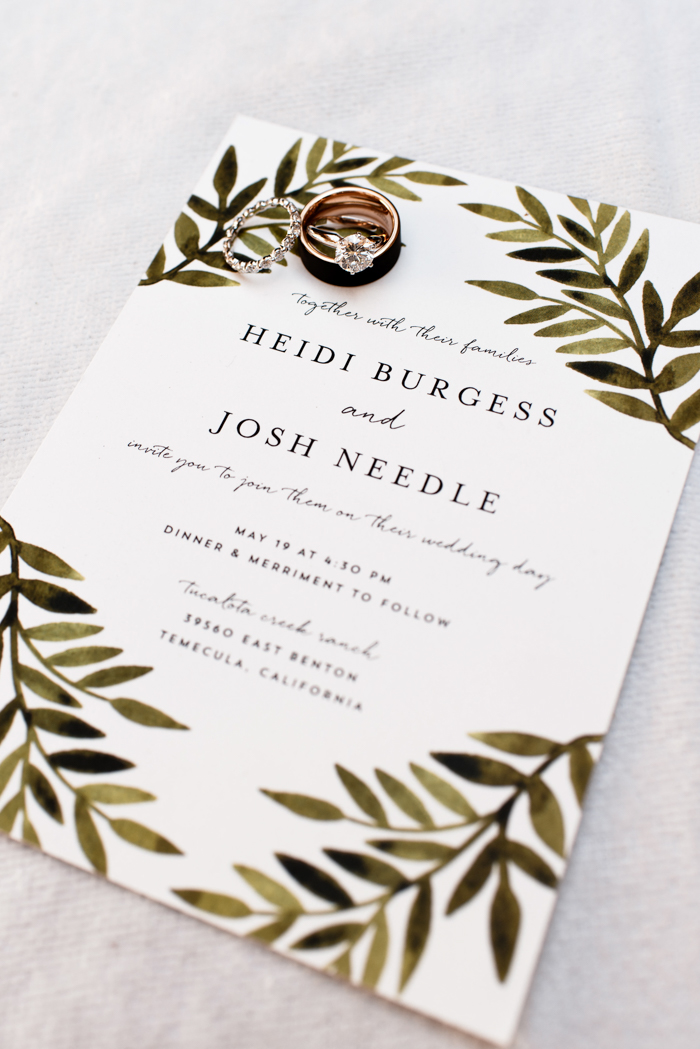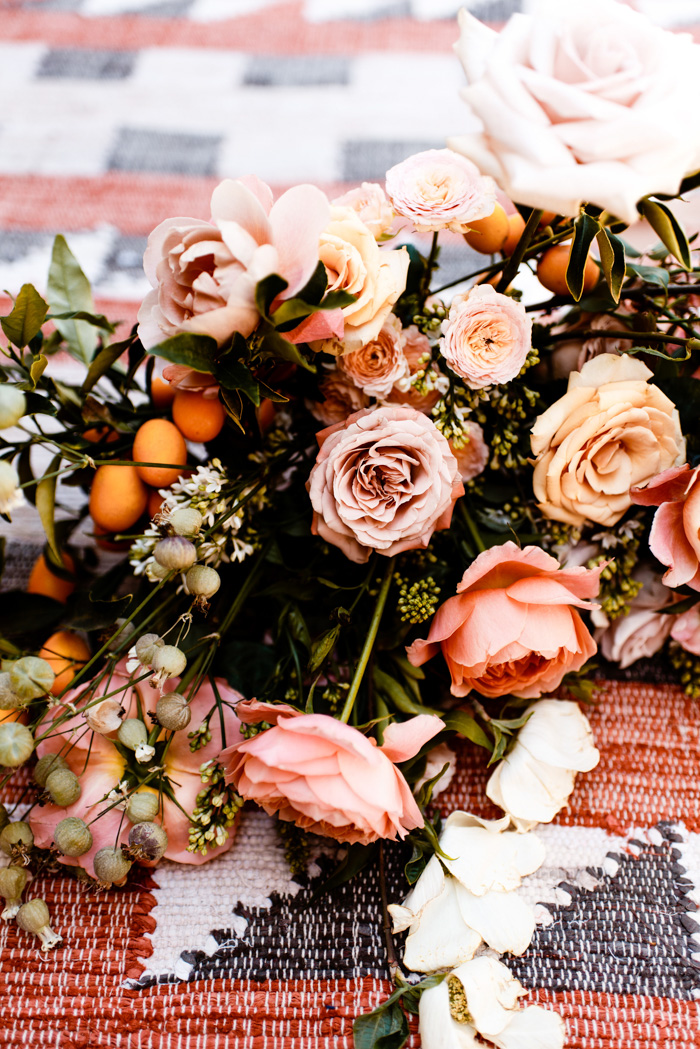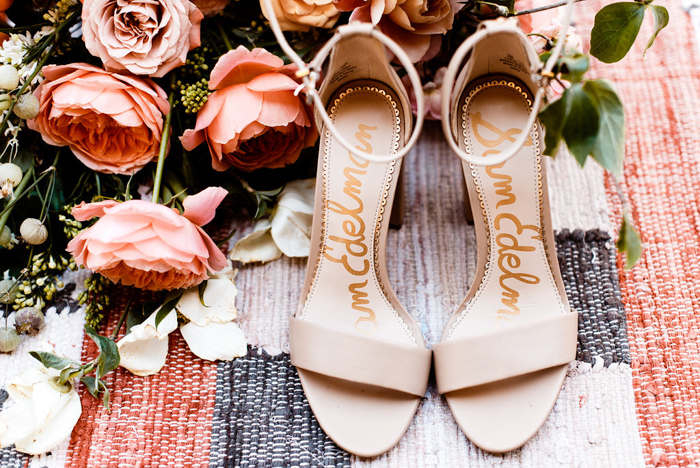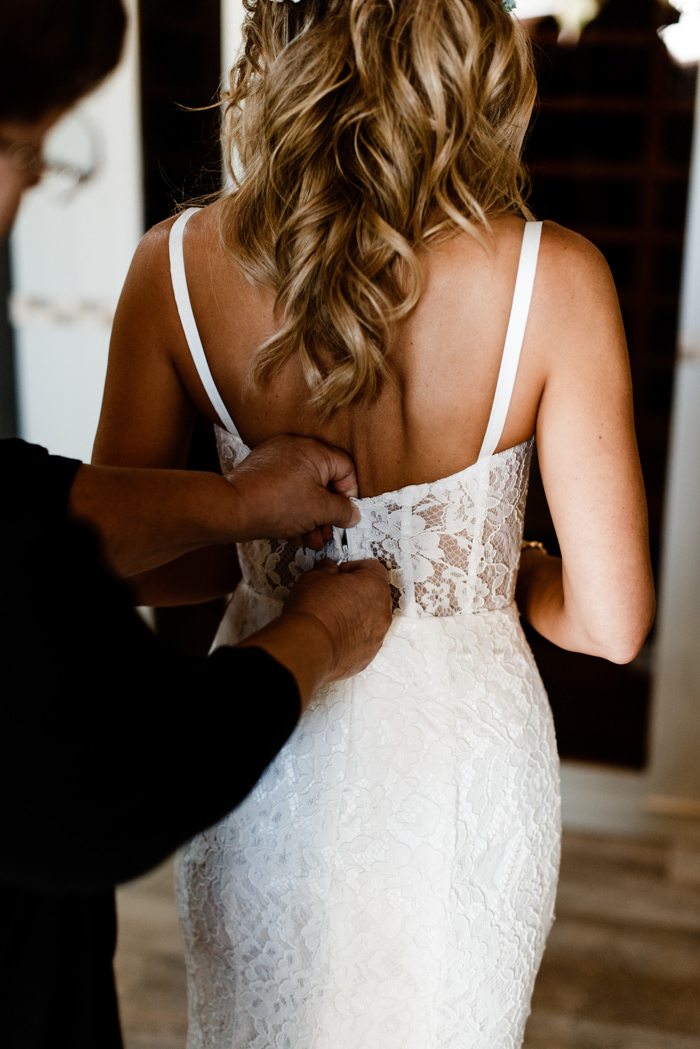 We both had our hearts set on an extended honeymoon in Europe and had even considered eloping at one point since neither of us was drawn to the more traditional style of a wedding. With our honeymoon travel plans on the top of our priority list, and our hopes to grow our family soon, we agreed we wanted to keep a very reasonable budget and think of our special day as one where we could celebrate and enjoy so many people we love dearly all in one place at one time. We envisioned a party to kick off the next chapter of our lives together and used our budget constraints to encourage us to get creative in our wedding design and decor.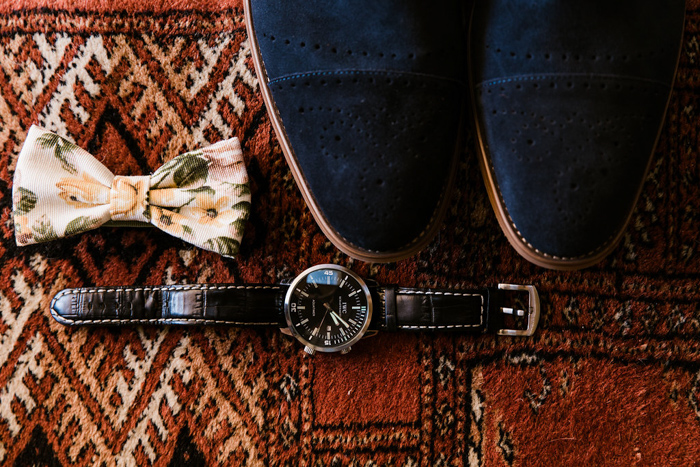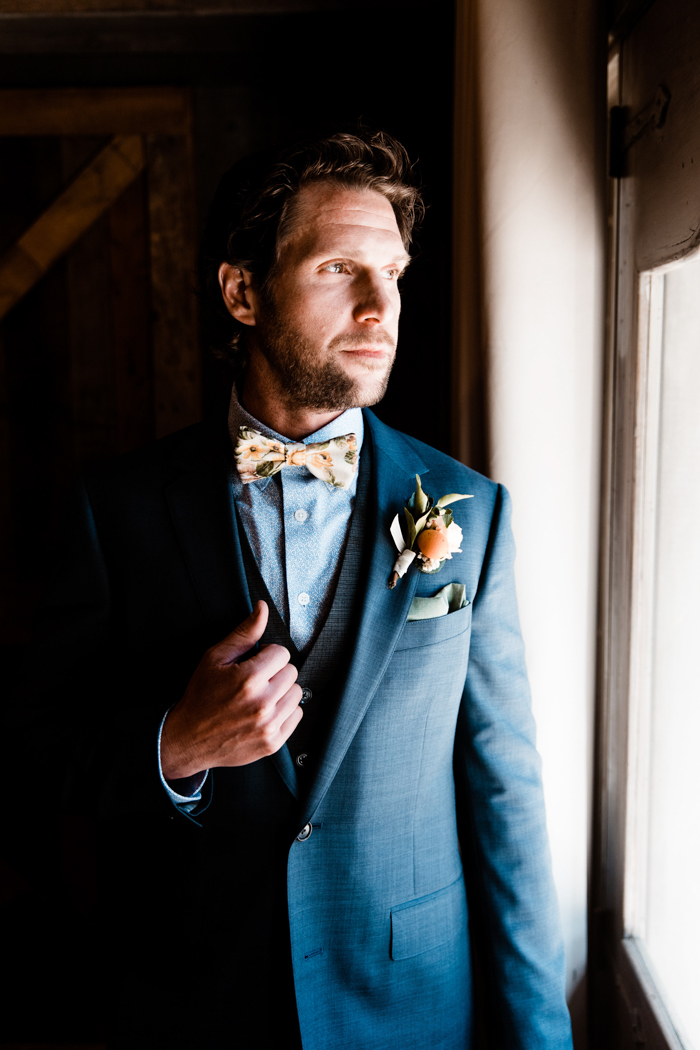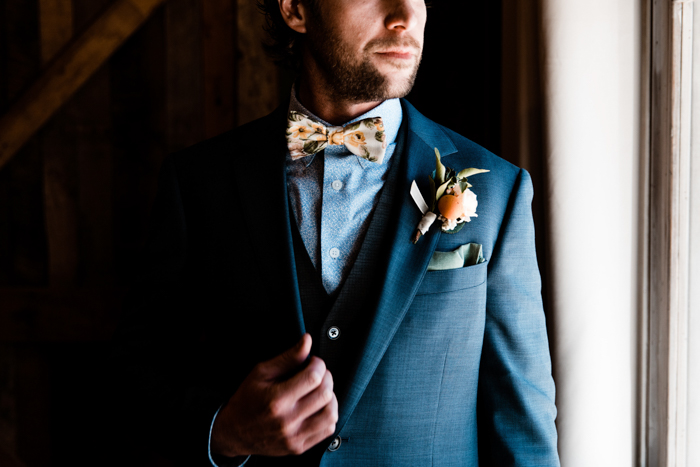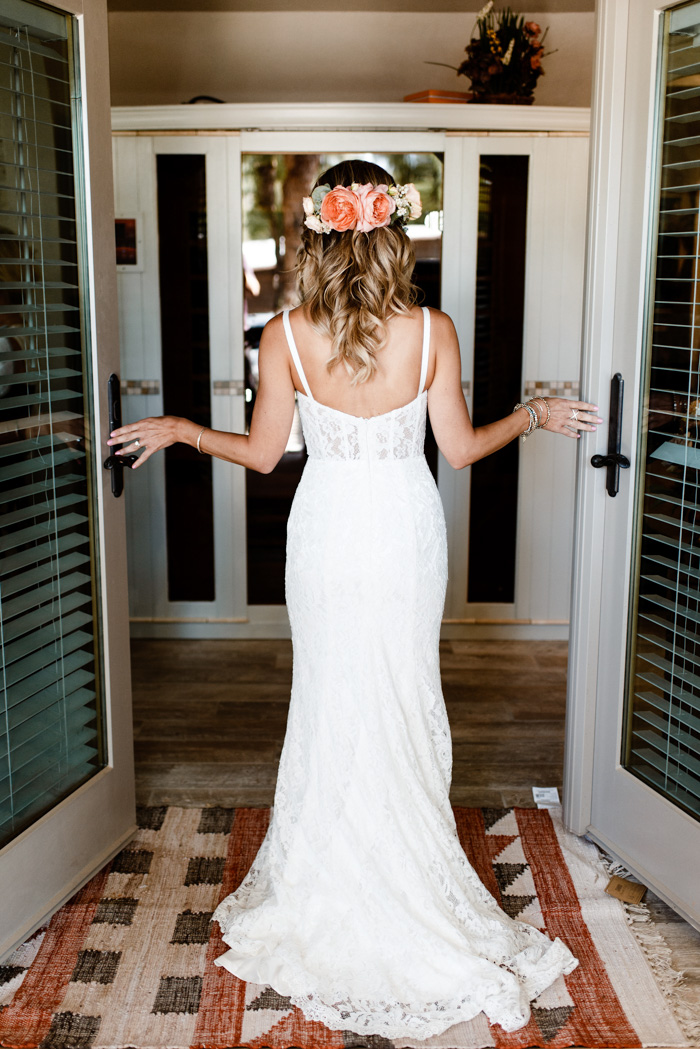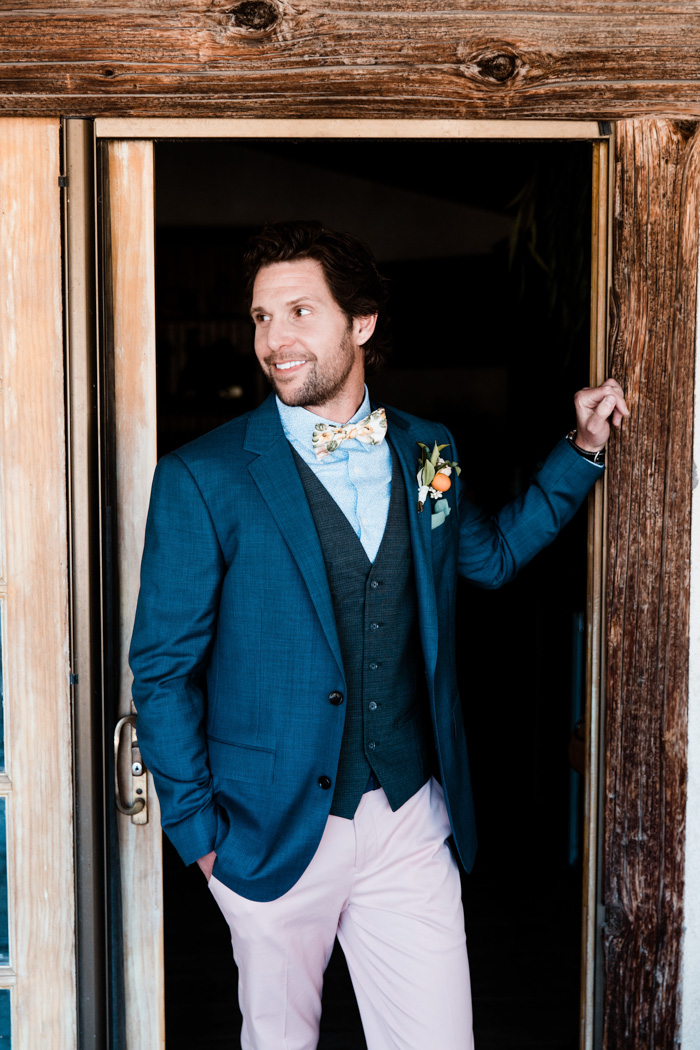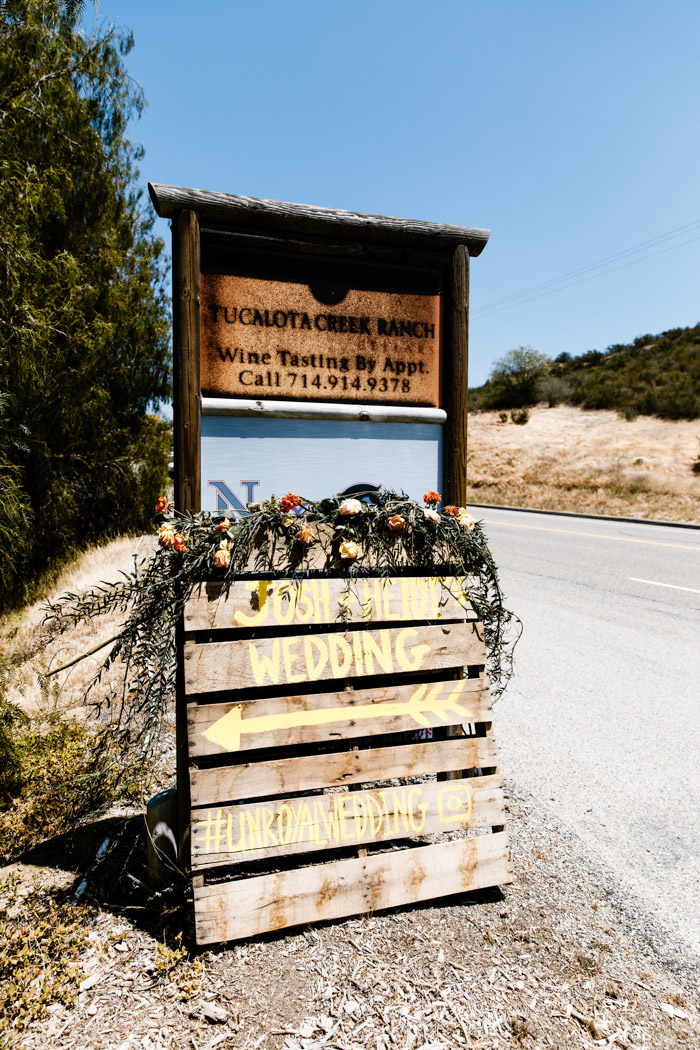 We quickly decided on Tucalota Creek Ranch, in Temecula, which also happens to be Josh's parent's property in wine country. The variety of picturesque areas on the property gave us the freedom to create a completely unique yet intentionally low-key wedding with the personalized vibe we had dreamed of.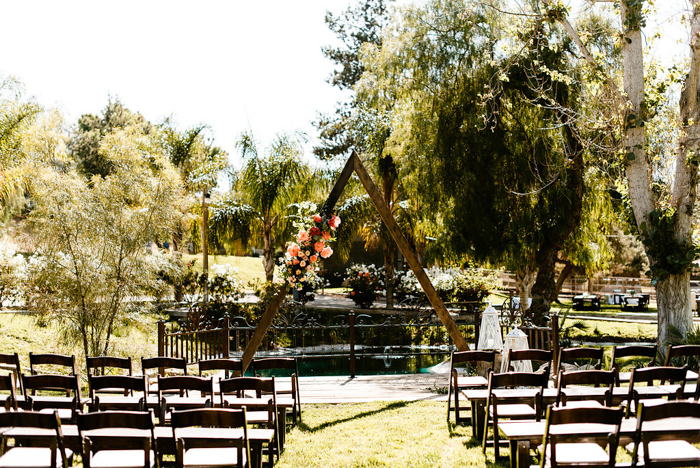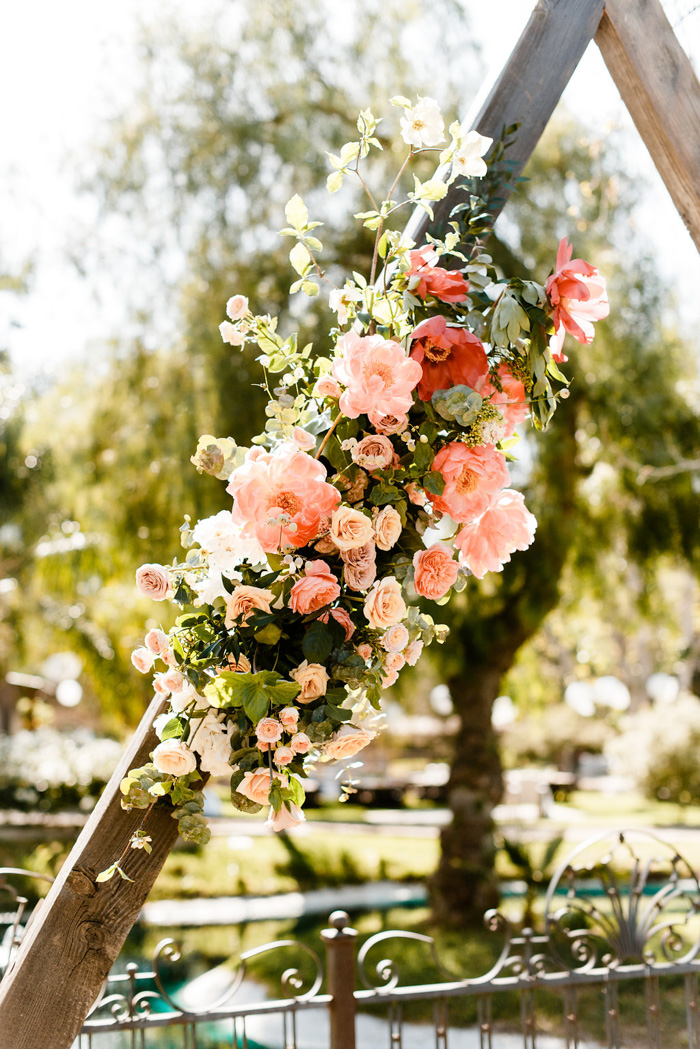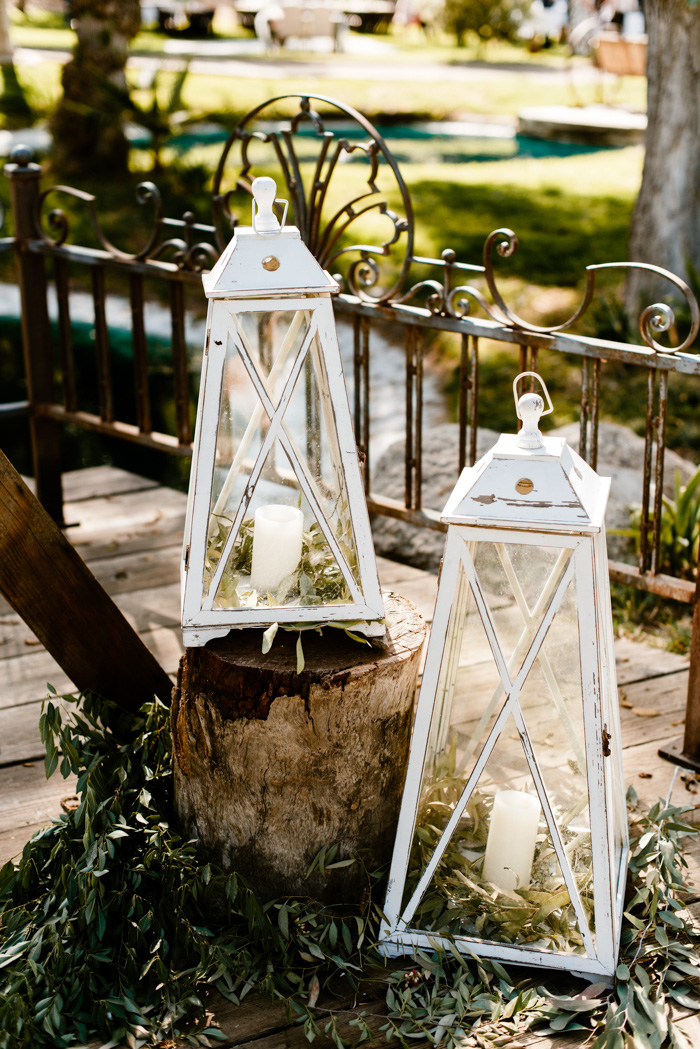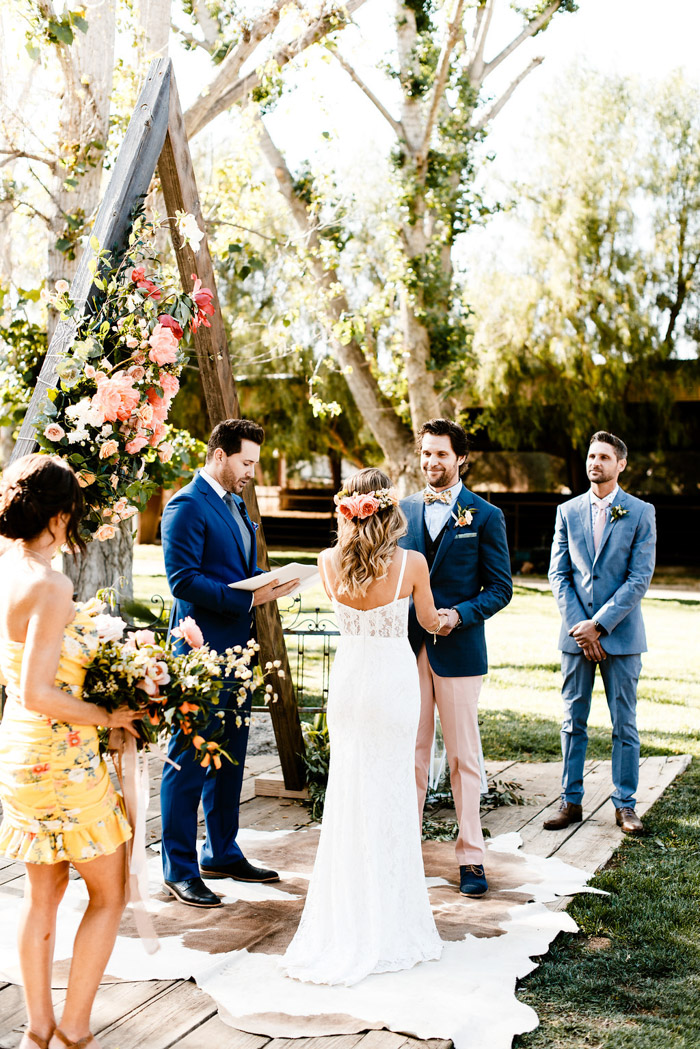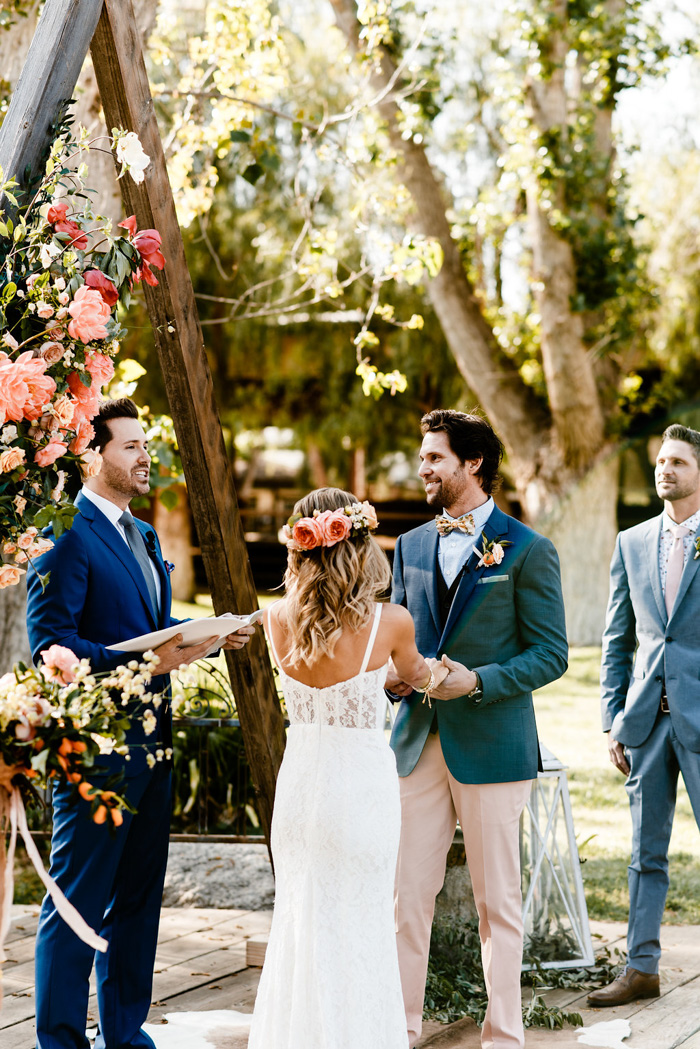 Our close friend Ryan served as our officiant, and we encouraged him to completely surprise us and to feel free to be funny and lively. He worked in some hilarious fun facts about us which had the guests and us laughing through it all. We loved it!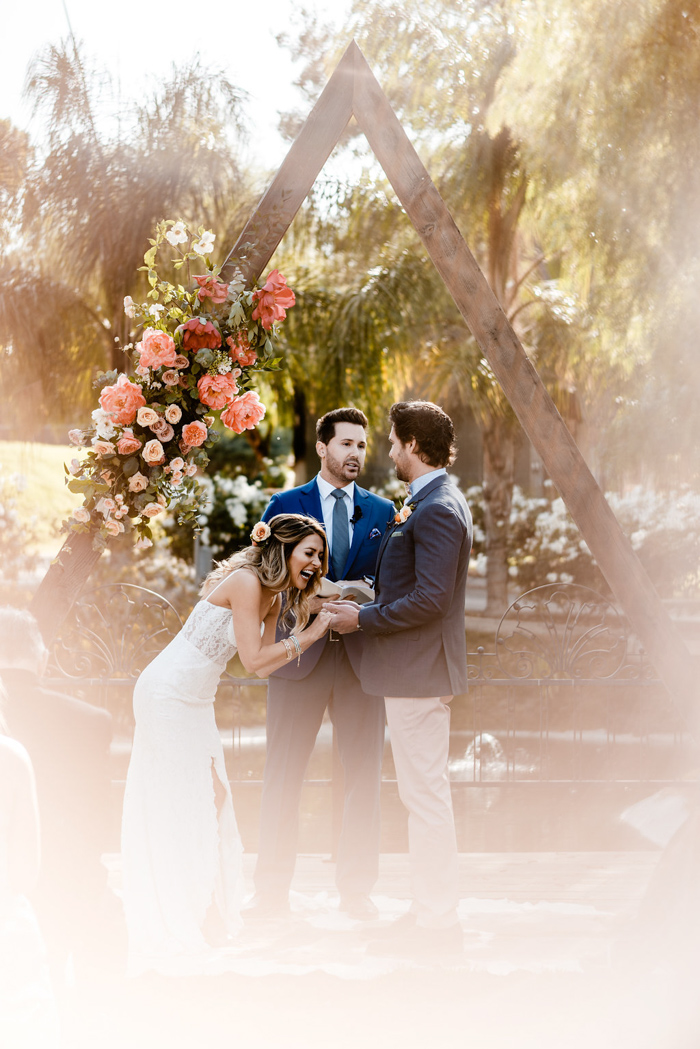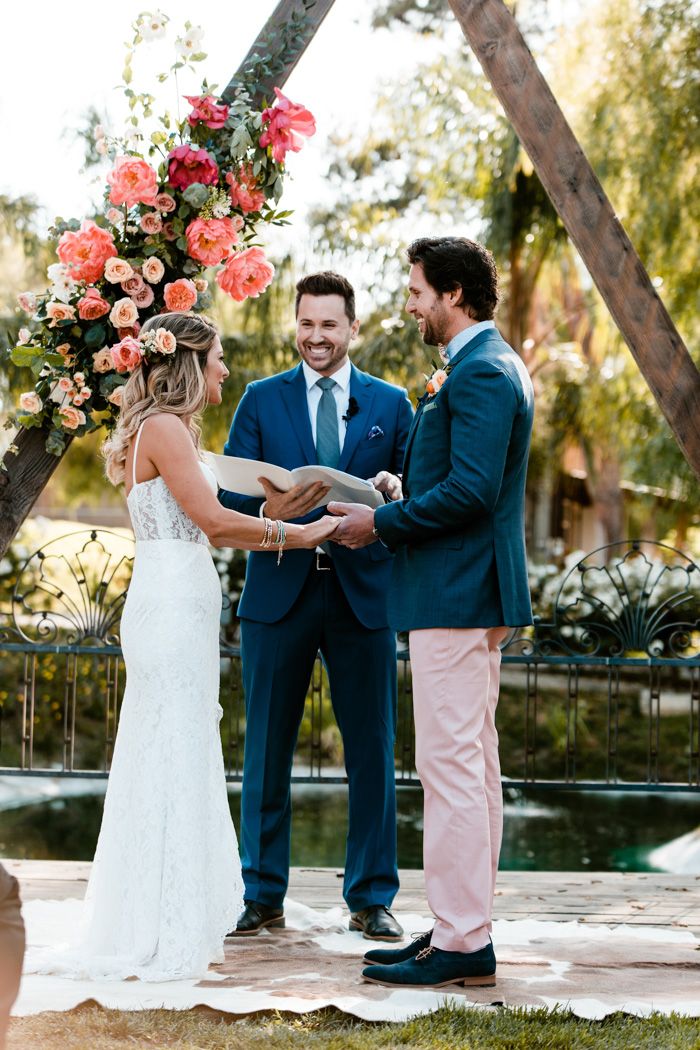 I will never forget the moment when we were announced as husband and wife! There is one specific picture Alexes took right after we kissed and are about to walk back down the aisle, and every time I look at it I remember so clearly that feeling as if I might burst with happiness!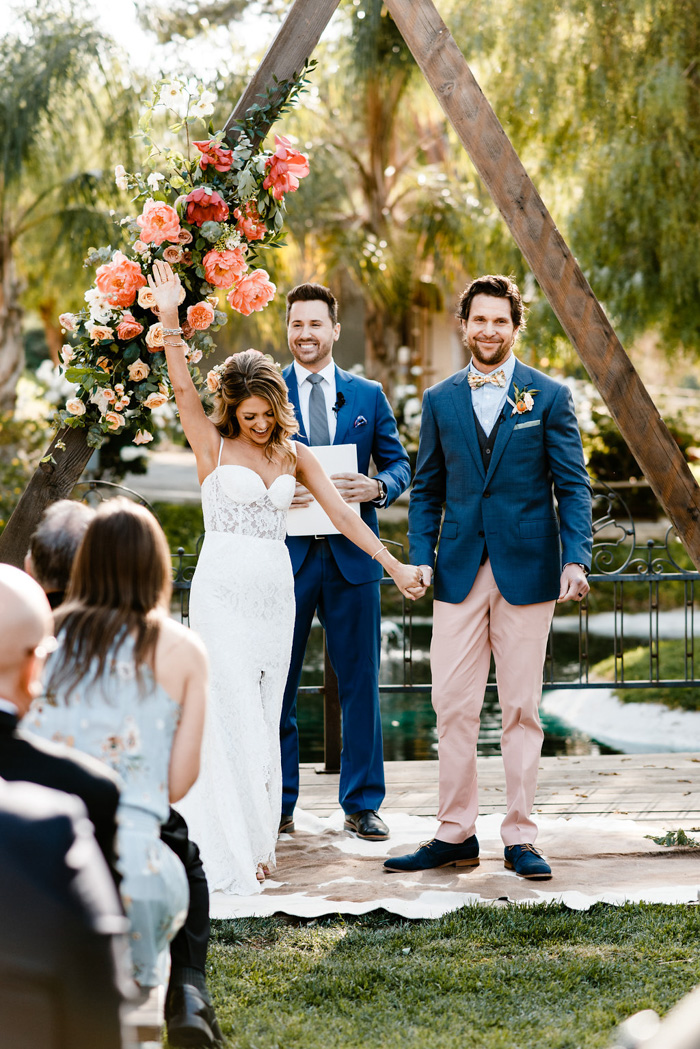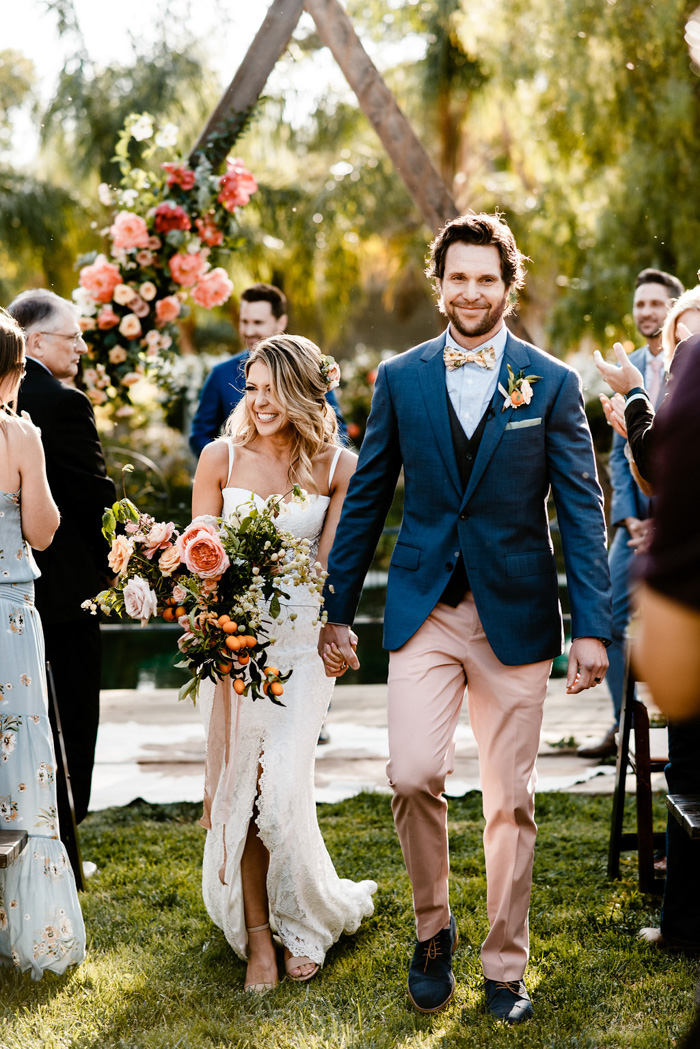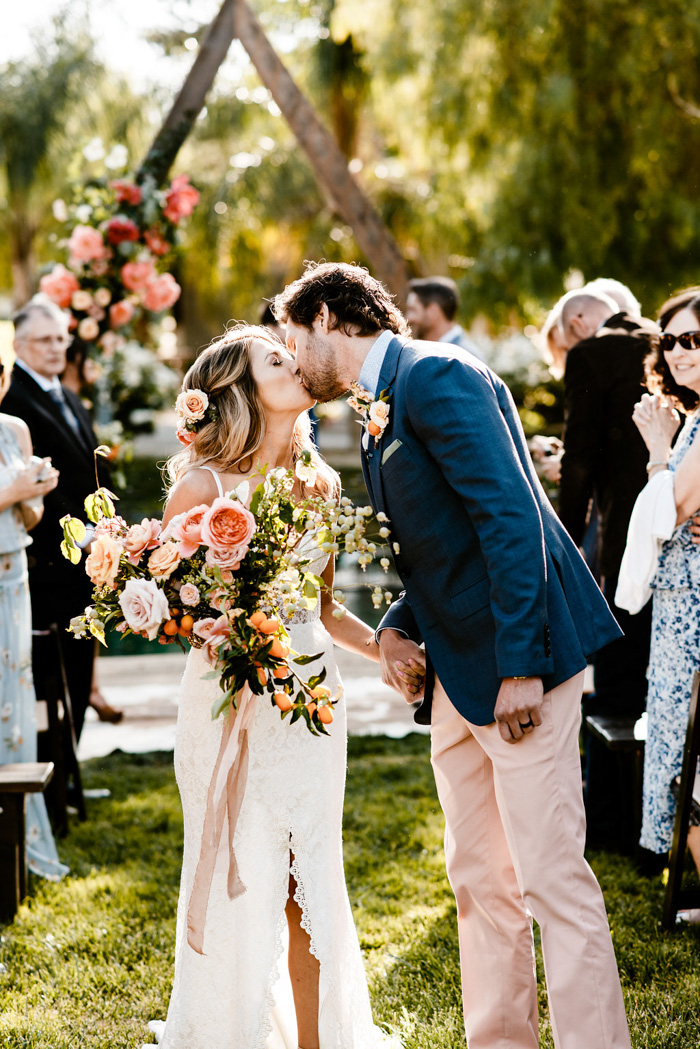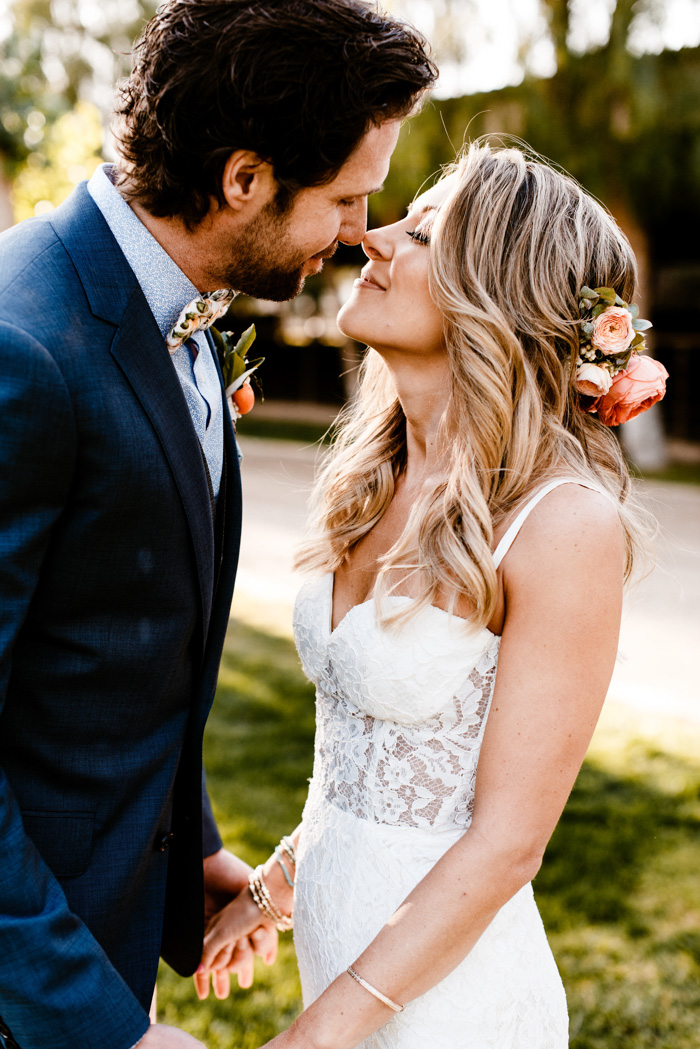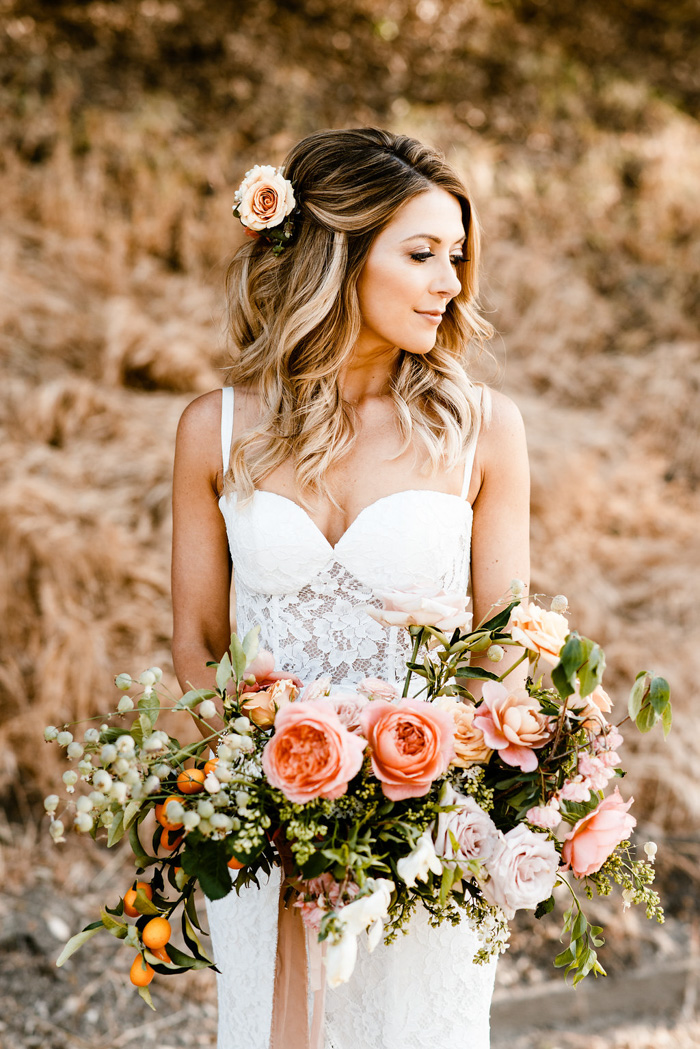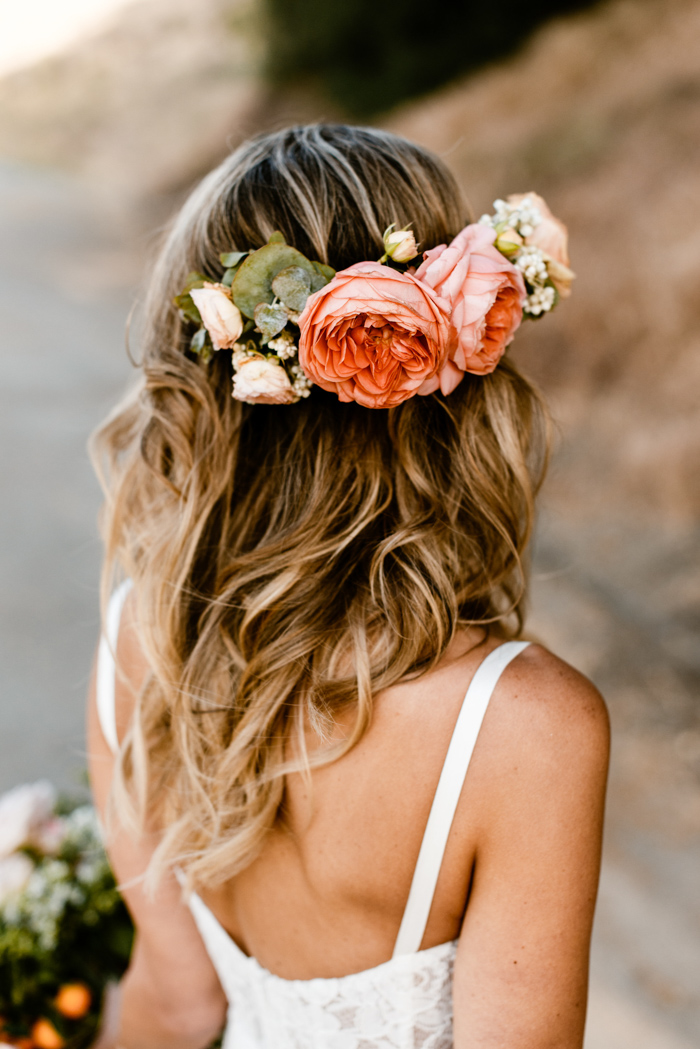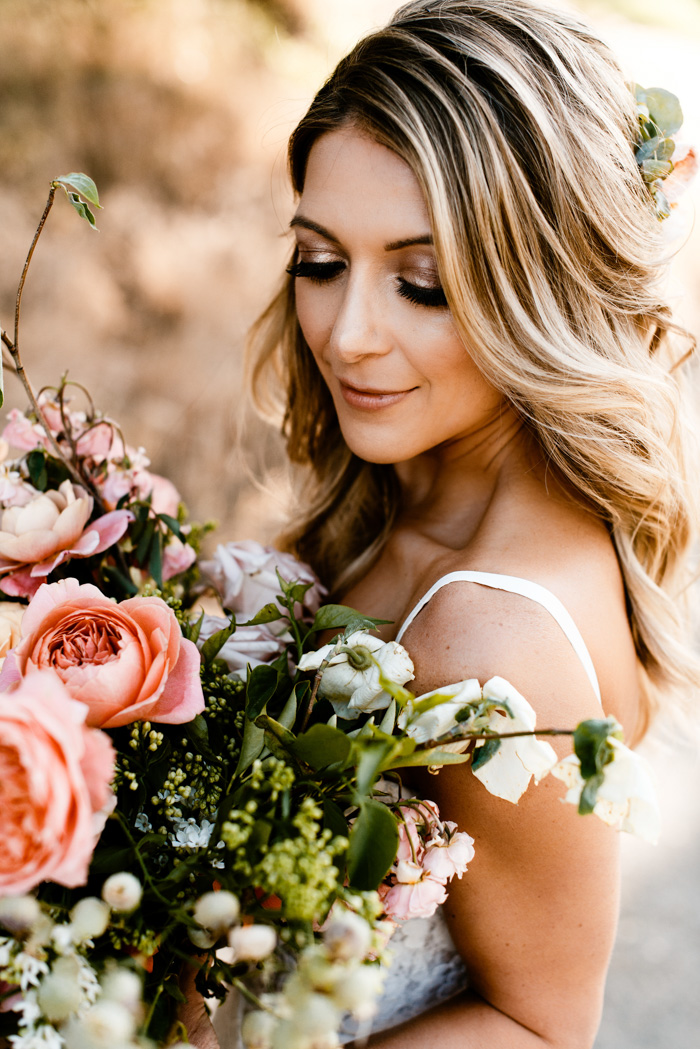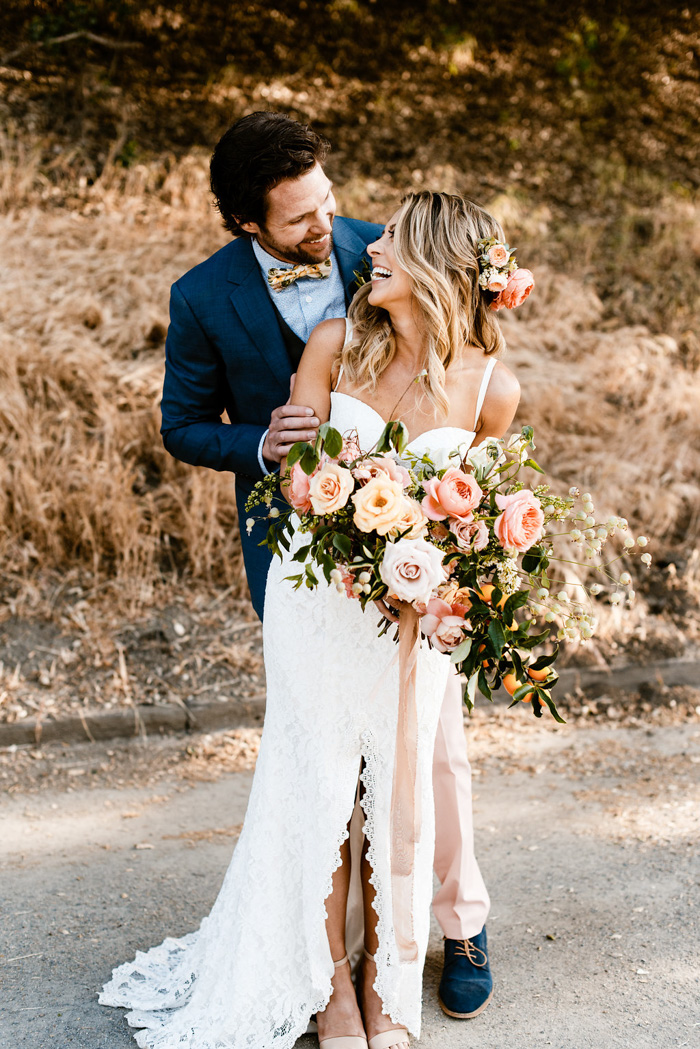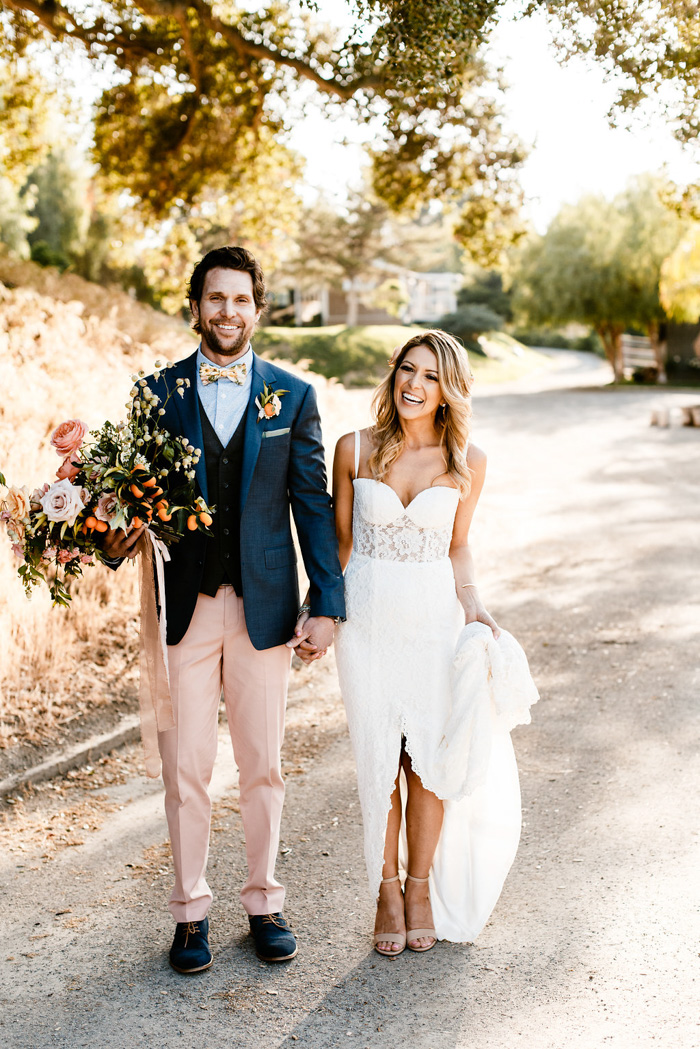 We knew from the very start that we wanted our big day to be more of a fun and eclectic party that happened to also be our wedding party. We set the tone from the start with Save the Dates that read "Free Drinks, and a Wedding on the Side." We wanted a completely unique event, with an intentionally low-key vibe, yet creative and personal to us.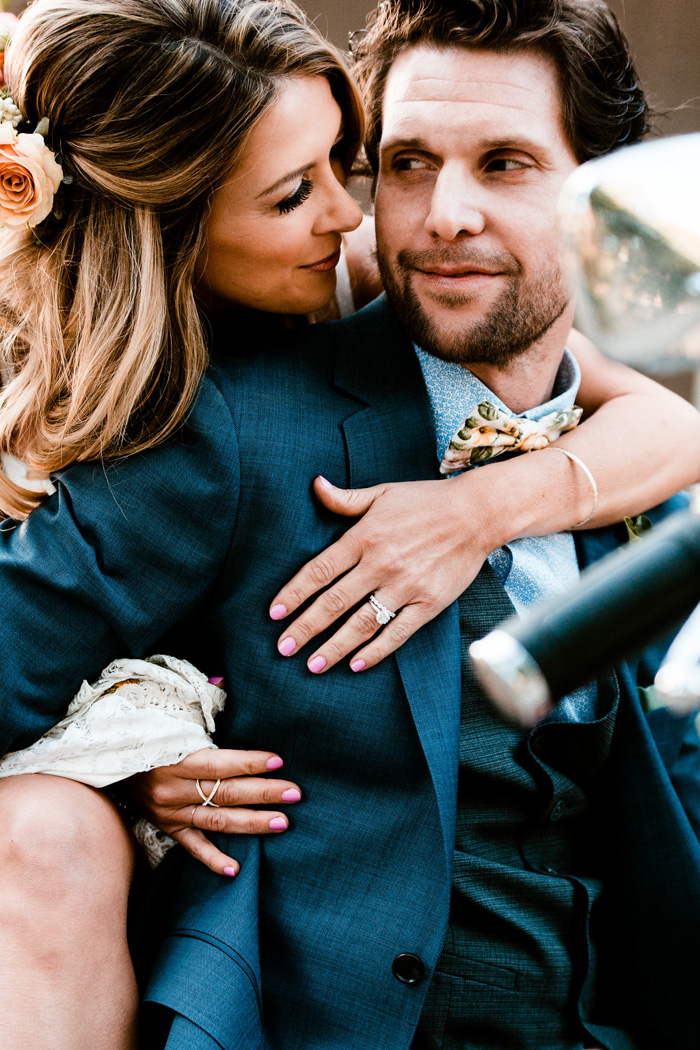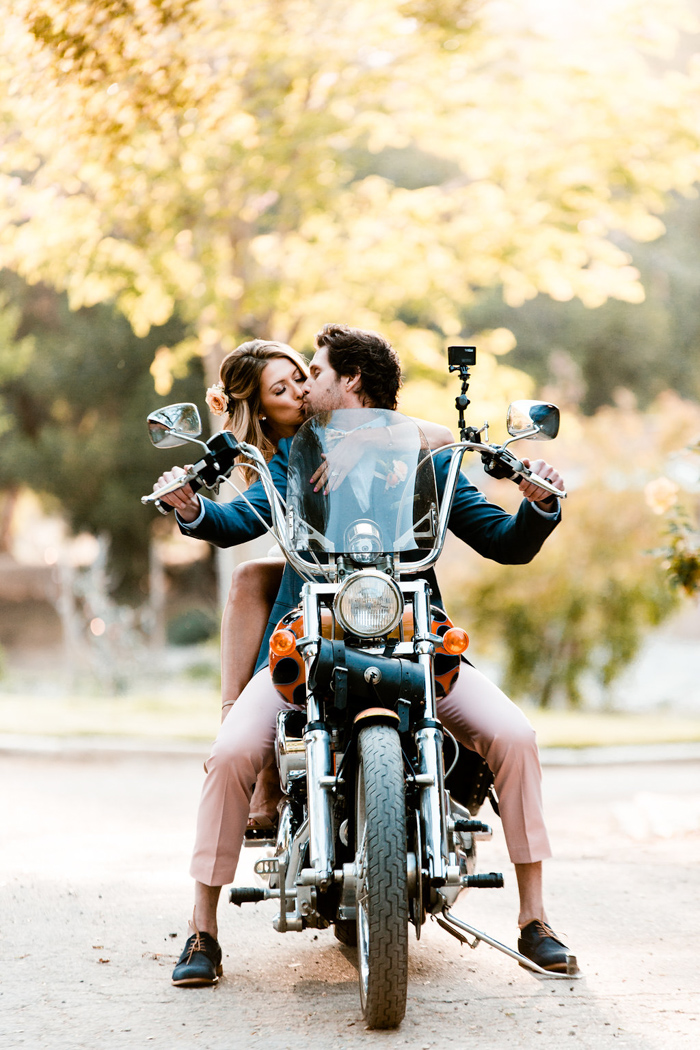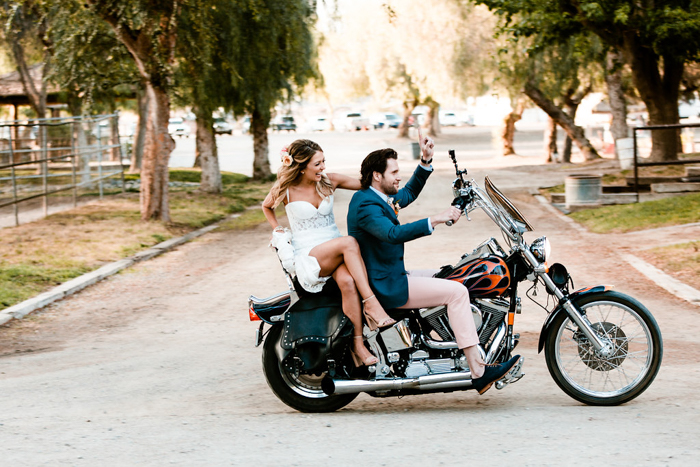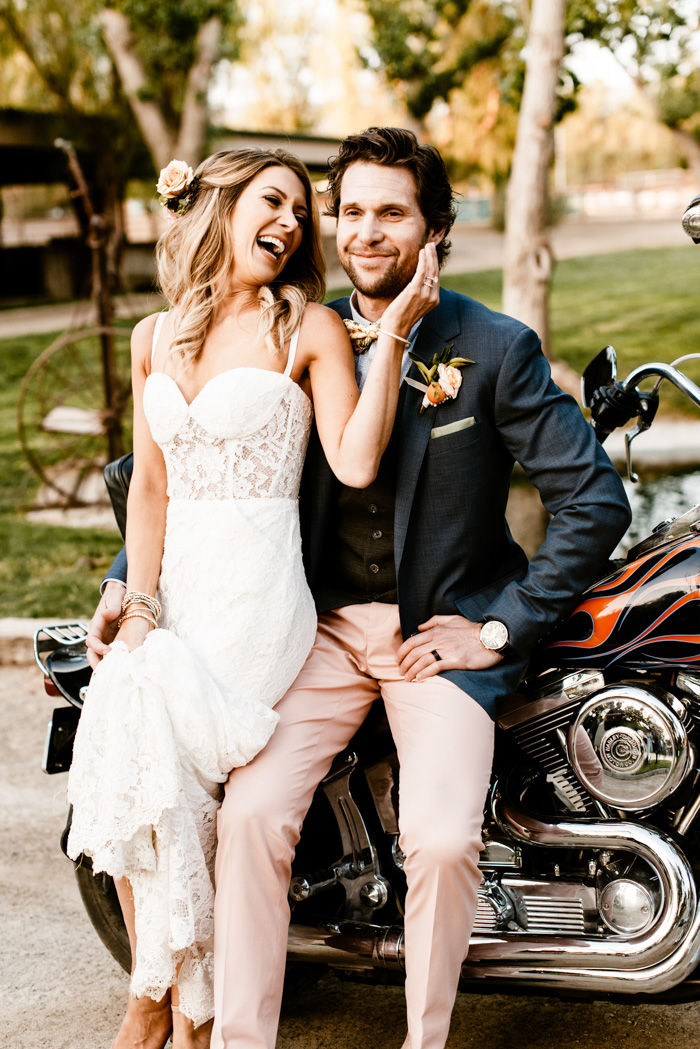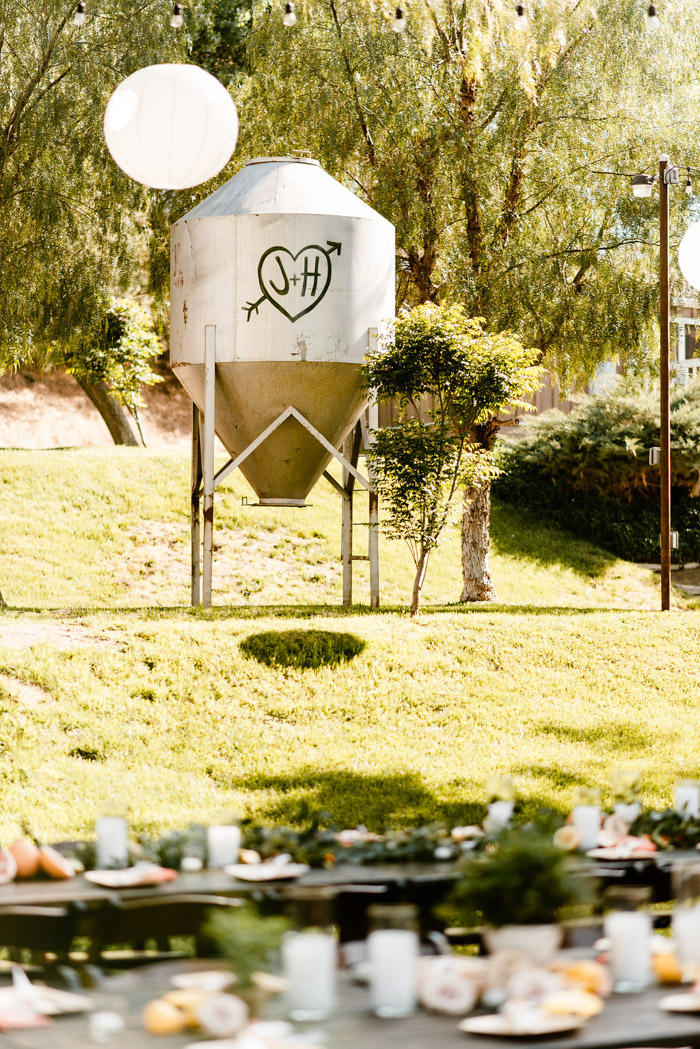 The decor was inspired by my obsession with lemons, bright colored wildflowers, and summer nights enjoyed under the stars. I definitely wanted an abundance of color and floral arrangements that were a bit more unkempt. The girls from Bloom Babes absolutely made my vision perfection with a romantically messy bouquet of colorful flowers that even included kumquats. The farm tables were lined with delicate loose greens, fresh cut citrus, candles, and a variety of potted herbs.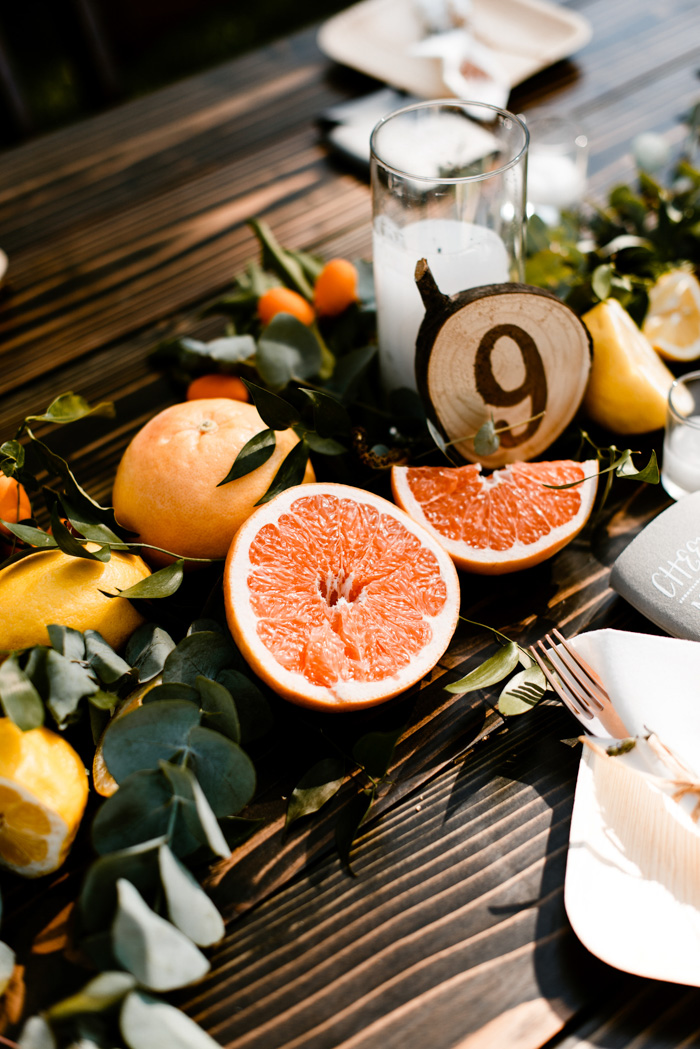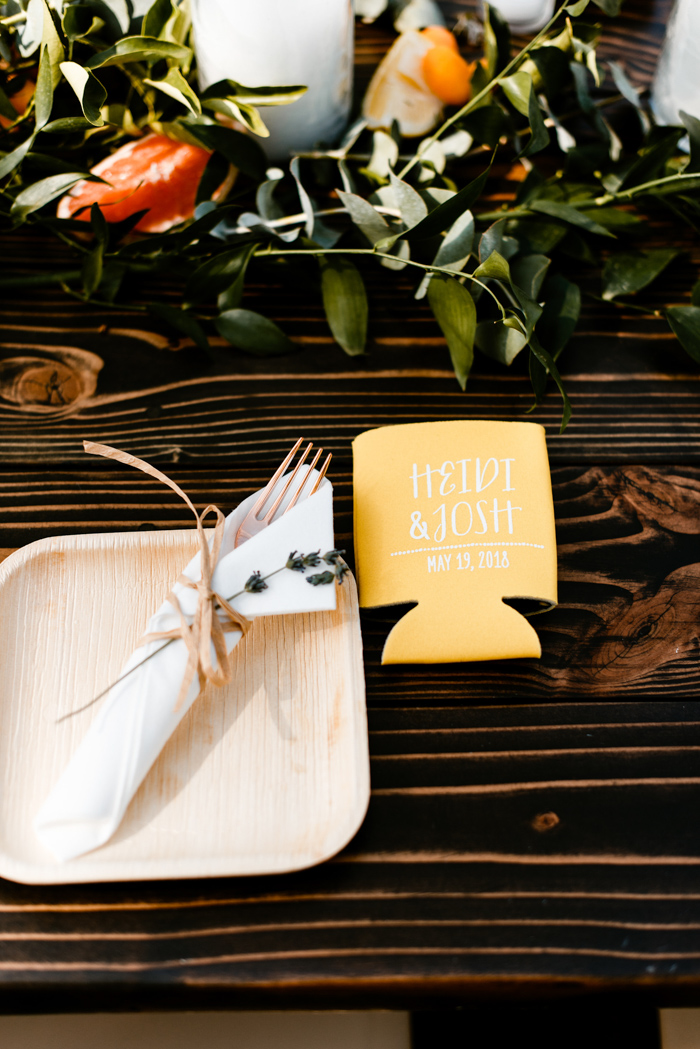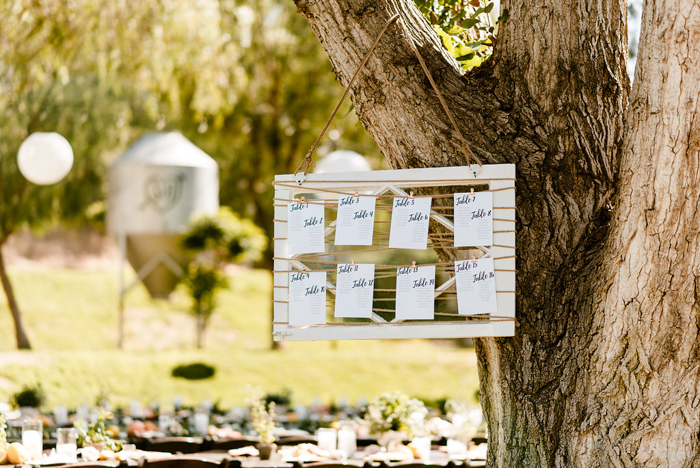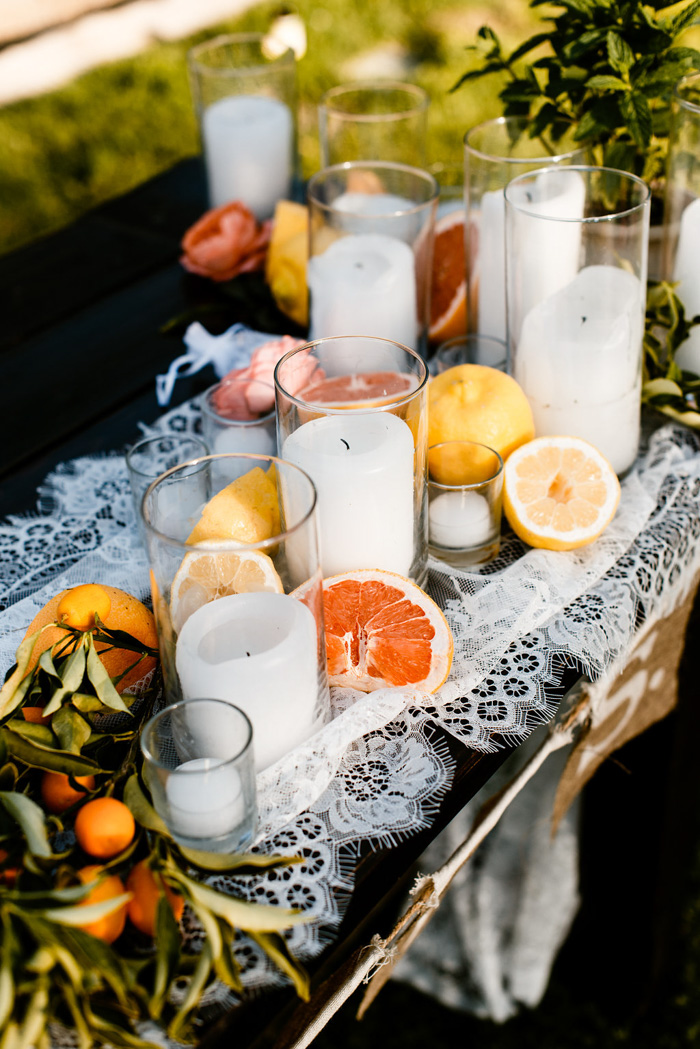 A special surprise for our guests was the reveal of the Hooch Hauler — a fully functional mobile bar built by Josh from an abandoned horse trailer left at his parents' ranch. The result of many "work weekends" and an expensive ER bill (when Josh nearly cut his finger off), it was truly a passion project that we are so proud of. It was one of the many unique DIY additions that made our day authentically us!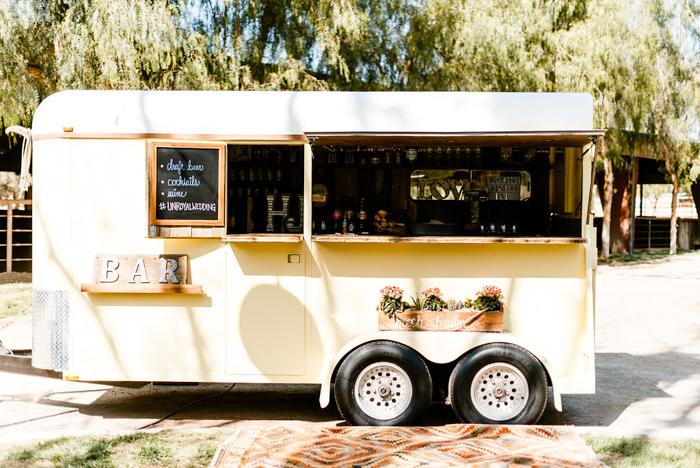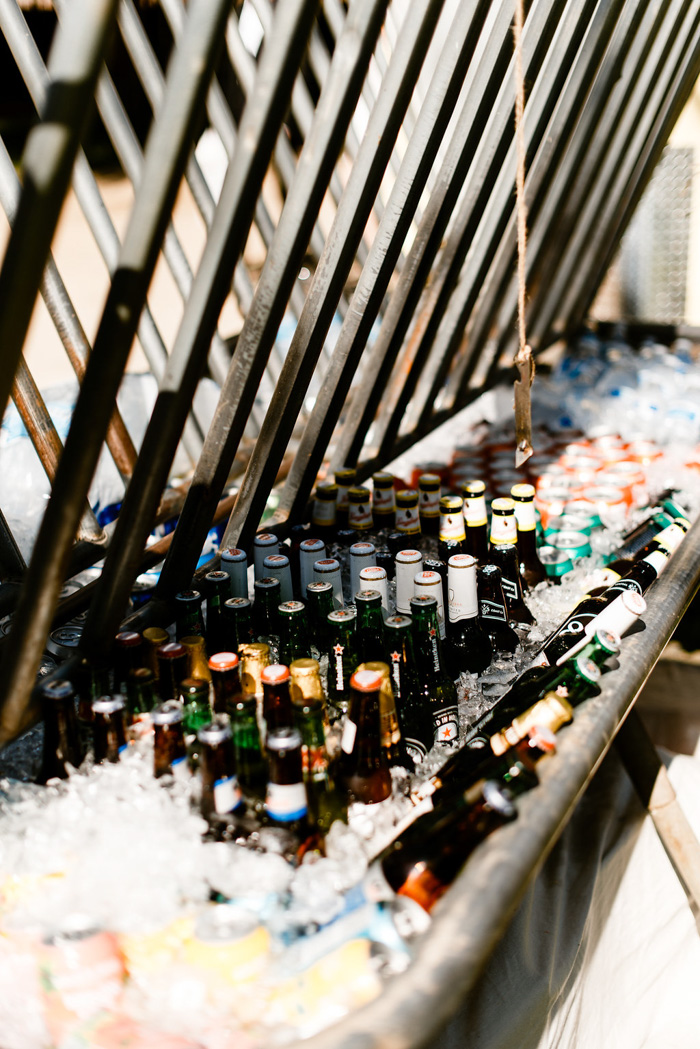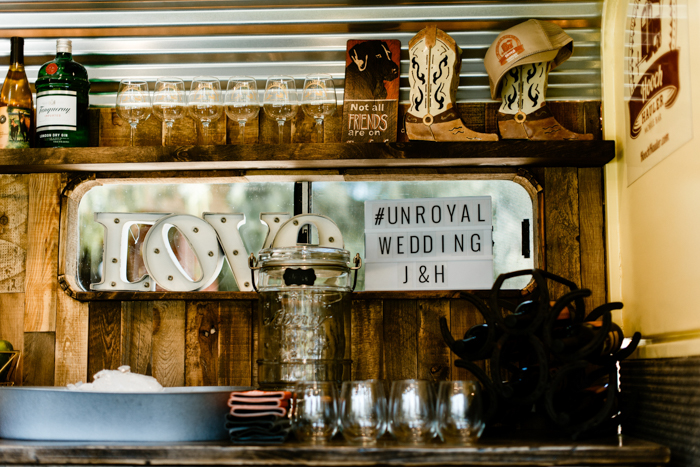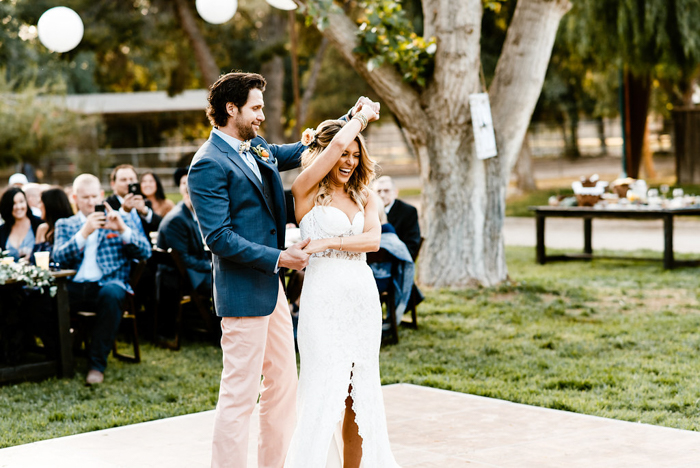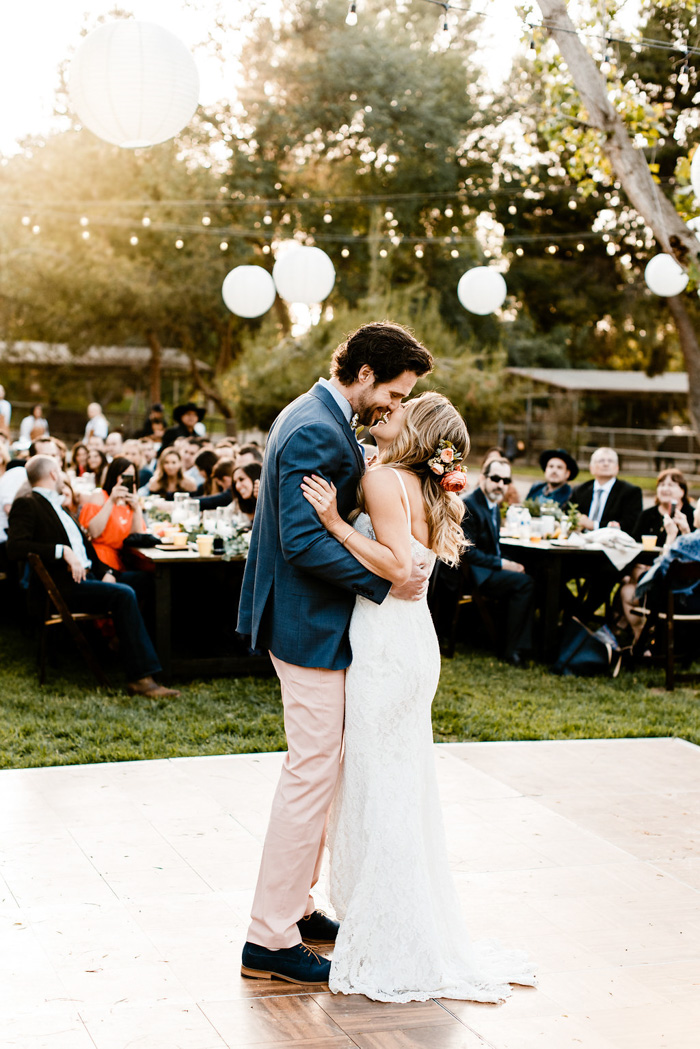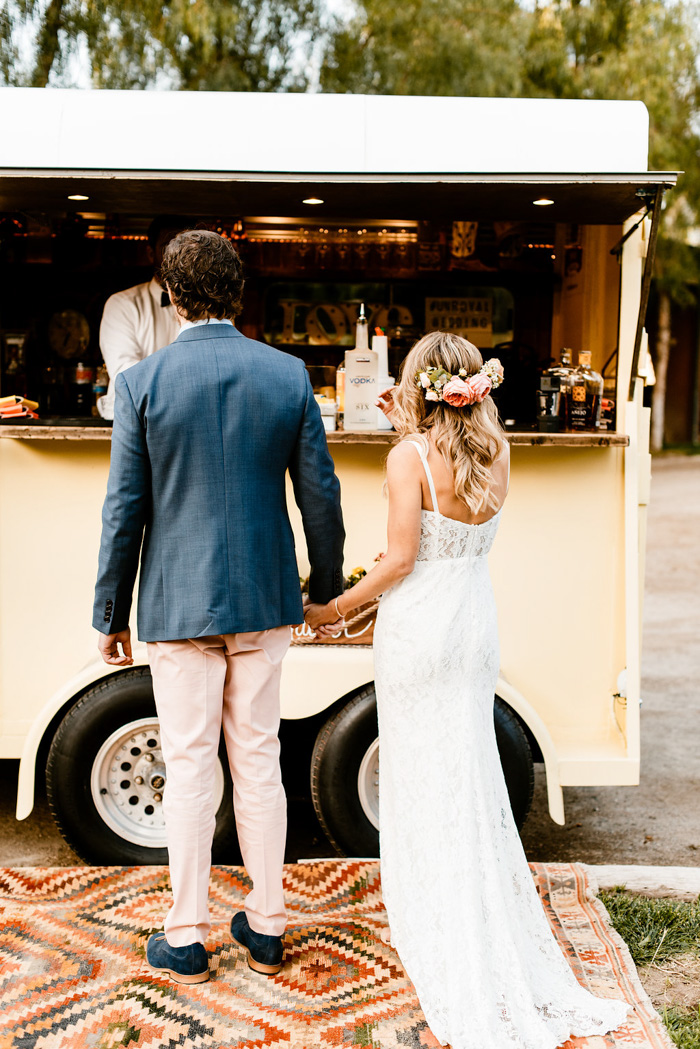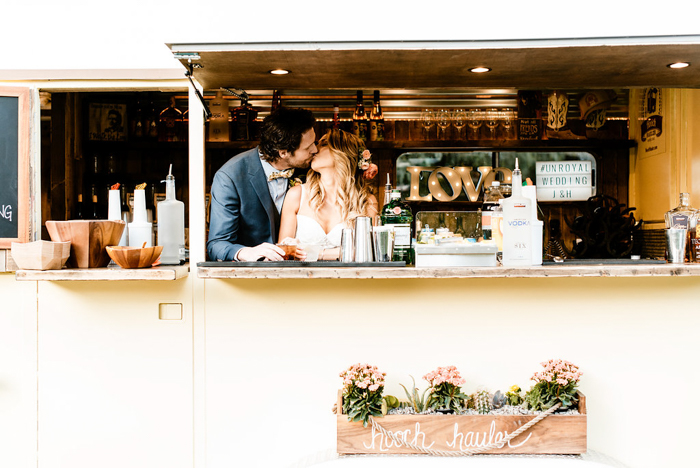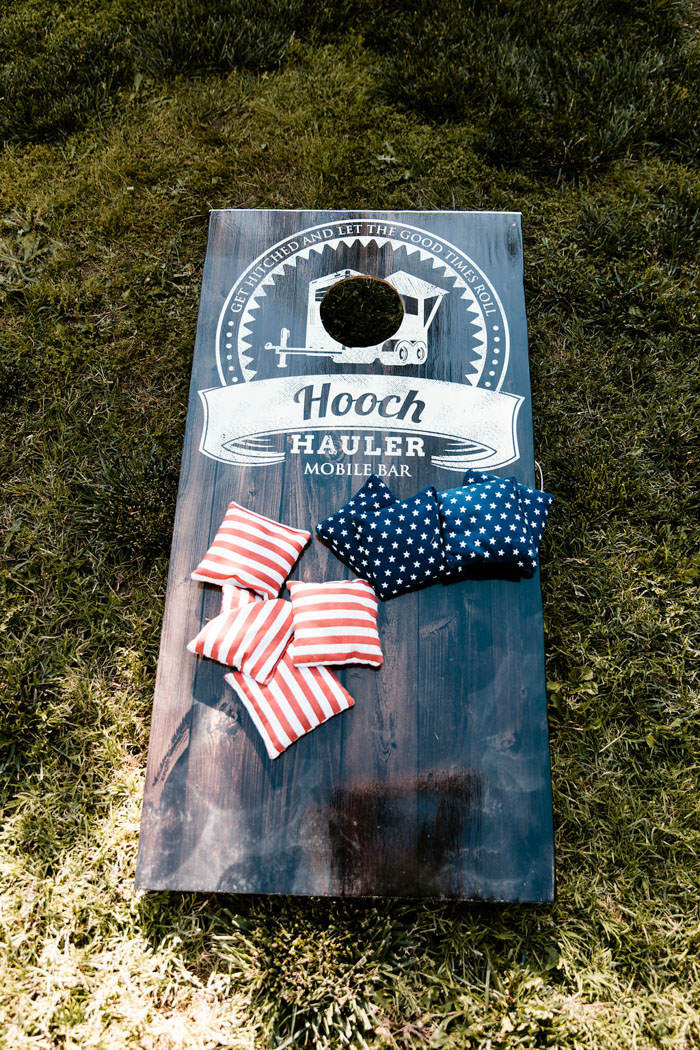 One other surprise was at our reception when we rode out on a Harley, which was originally gifted from Josh's Mother to his Father for their 25th wedding Anniversary. The guests told us later that they all guessed that we would ride out on a horse since the ranch is an active horse ranch which boards and trains many horses, so it was fun to completely surprise them with something that was unexpected and also a sweet nod to my husband's parents!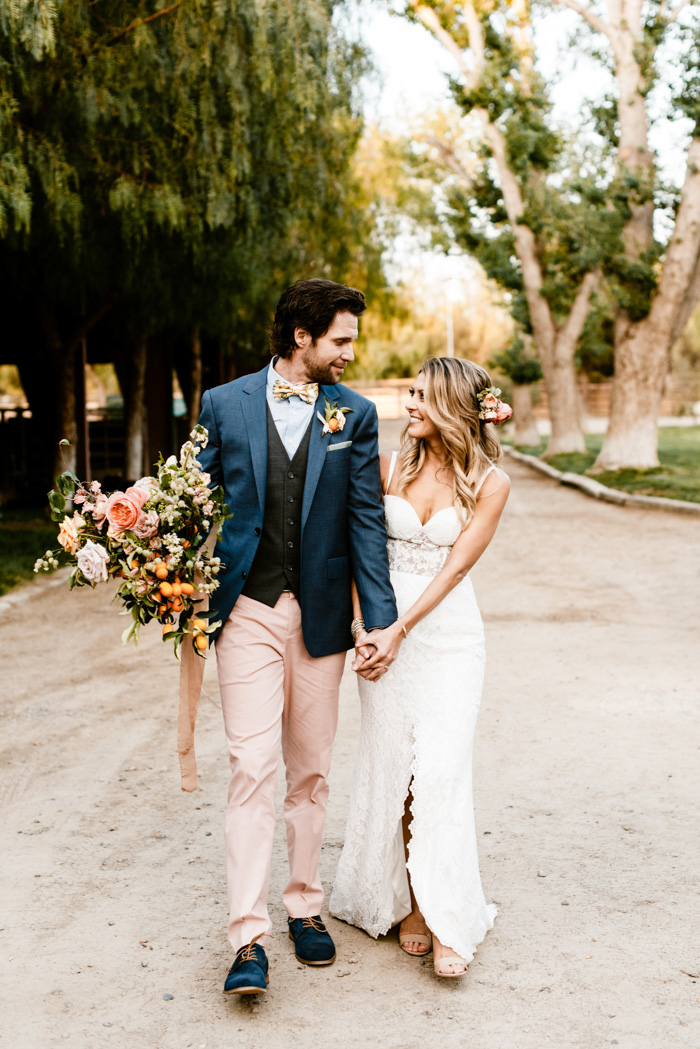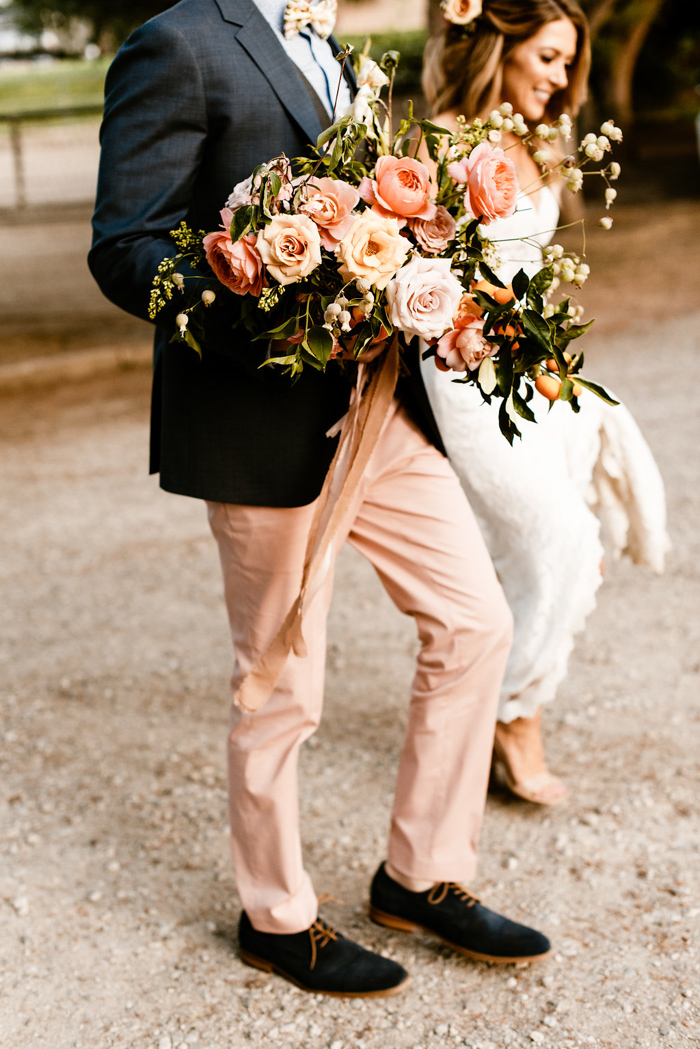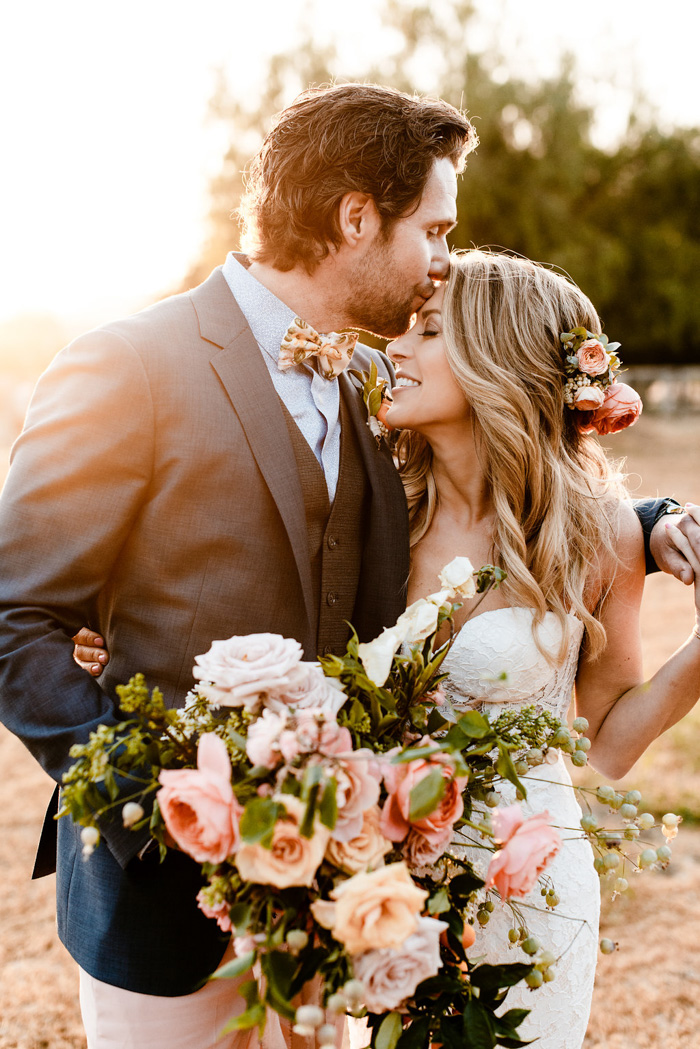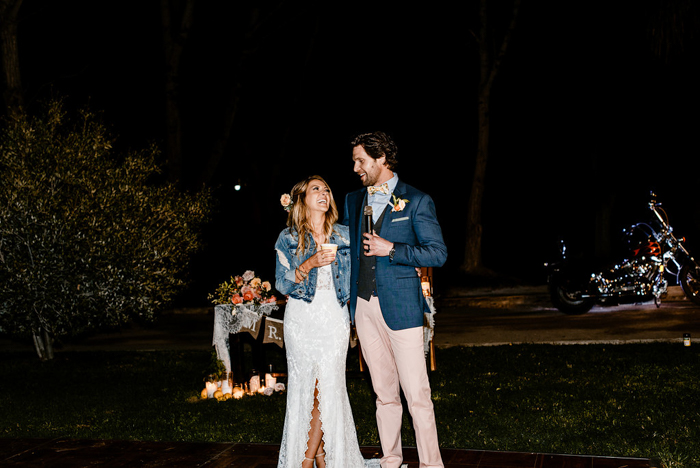 Congratulations to Heidi and Josh, and a big thanks to Alexes Lauren Photography for sharing this incredible wedding at Tucalota Creek Ranch with Junebug! Love these cool California vibes? Then you'll love this colorful and crafty California wedding at The Living Desert!