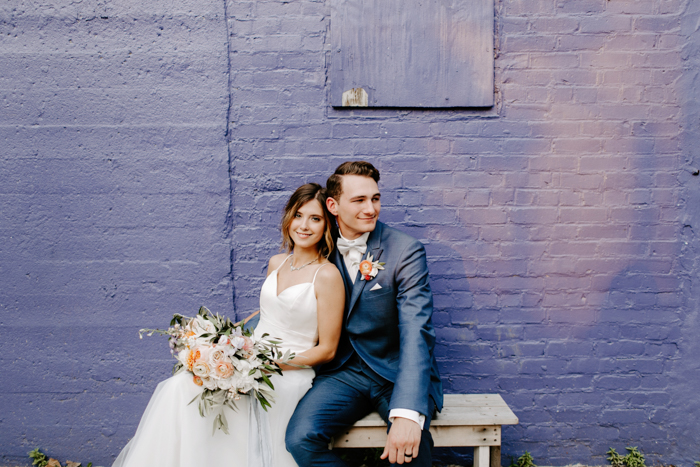 Claire and James' Tube Factory Artspace wedding had all the cool, casual wedding inspiration we needed today! The couple wanted their day to feel more like a fun party than a formal event, which is why the artistic loft was such a perfect choice. They added pretty pops of florals designed by Homegrown Florist, a potluck-style dessert bar, and tons of hanging paper lanterns, and that was all they needed to create a wildly creative yet totally romantic mood. The real magic, though, happened in all the in-between moments Emily Elyse Wehner Photography captured. We guarantee you'll want to throw out all the "rules" for wedding planning and go casual once you lay eyes on Claire and James' non-conventional celebration!
The Couple:
Claire and James
The Wedding:
Tube Factory Artspace, Indianapolis, Indiana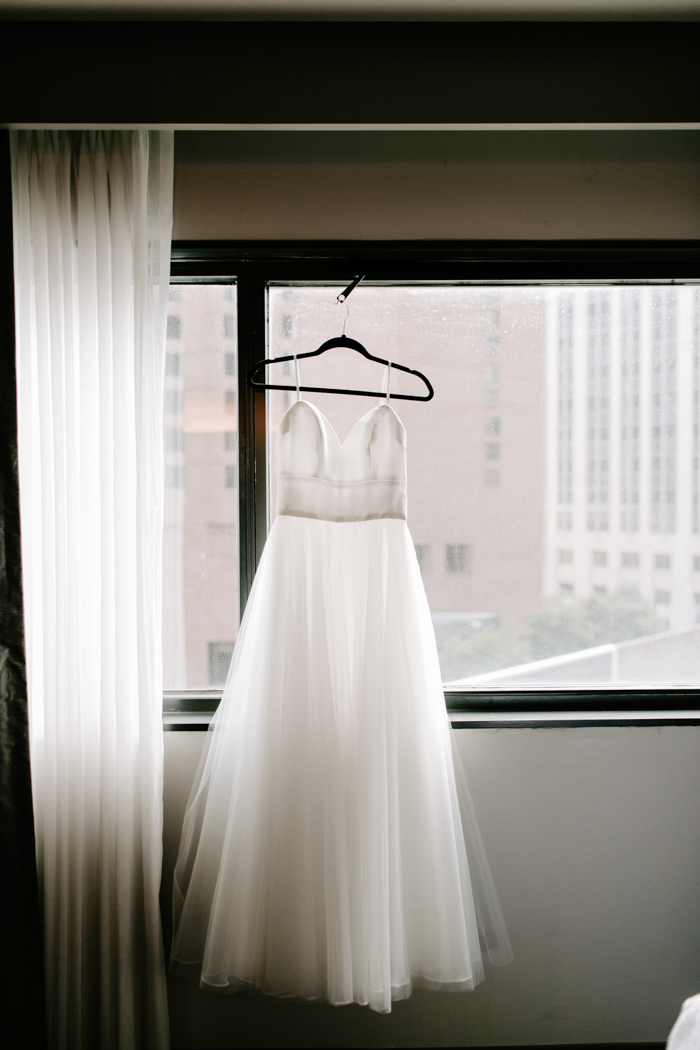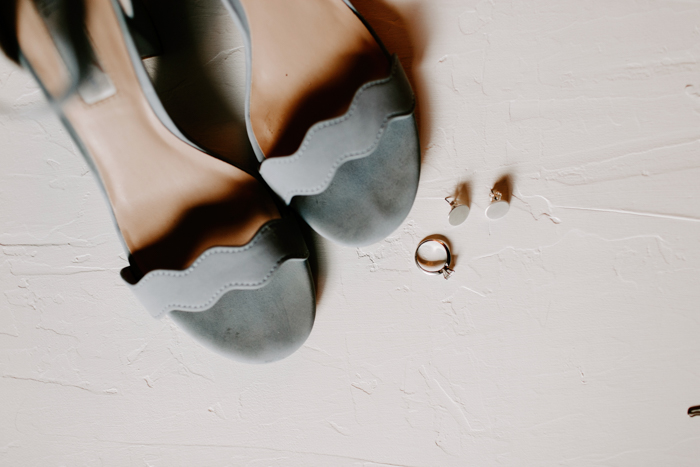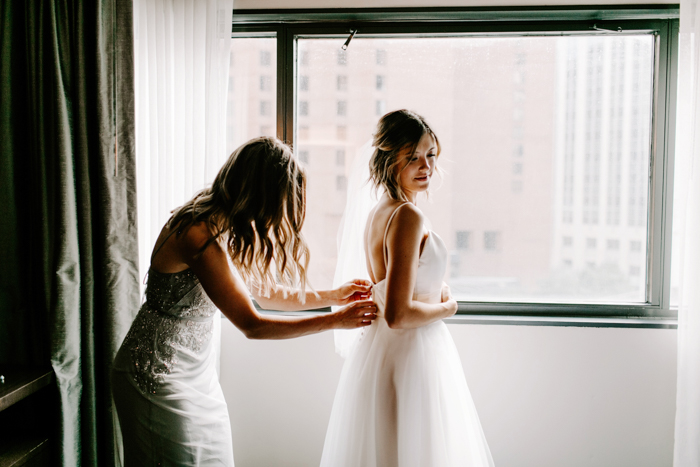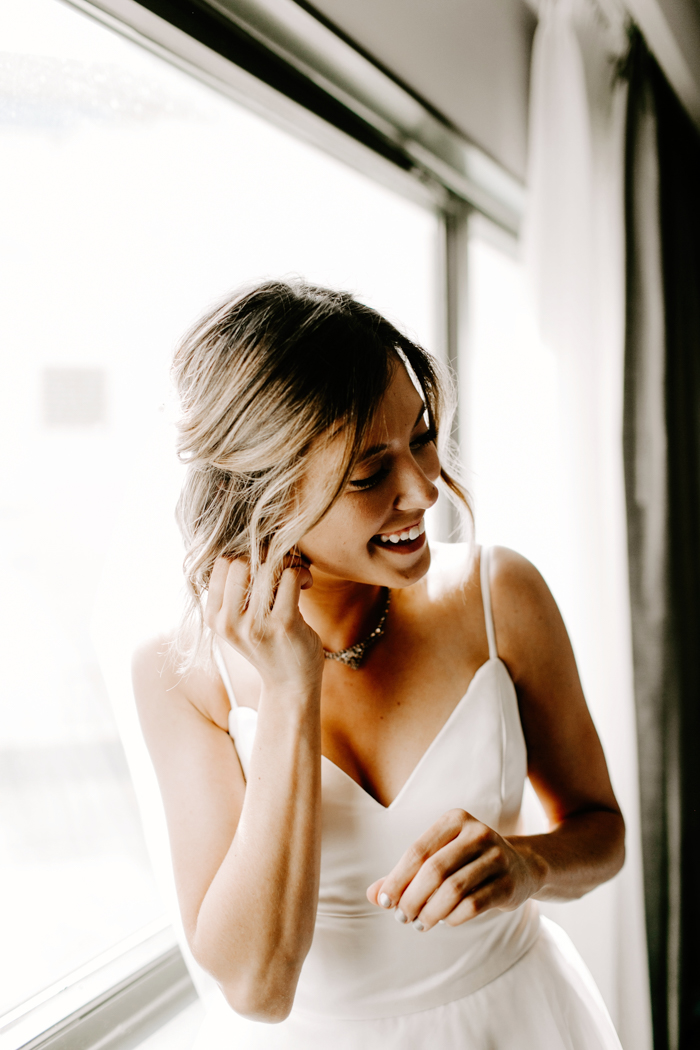 Many weddings tend to be formal and structured. We wanted an evening that was fun and casual but still very meaningful. We created a night of celebration and dancing under the stars. We kept the evening meal casual by allowing guests to pick their seats and mingle at the mix-matched metal tables rather than assigning a seating chart. This allowed our guests to filter in and out of the building to enjoy the patio and beautiful weather.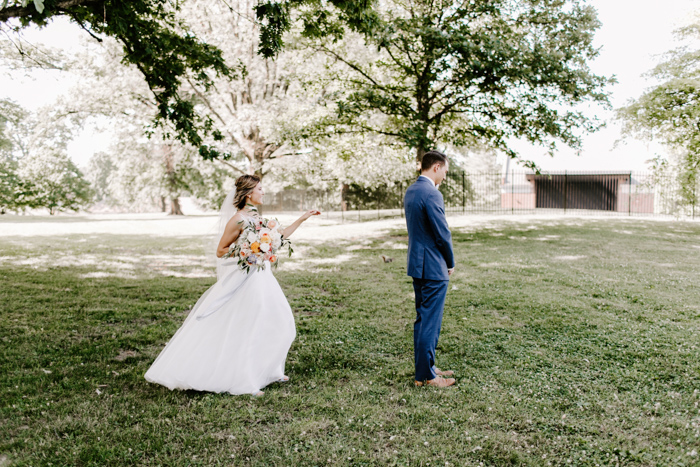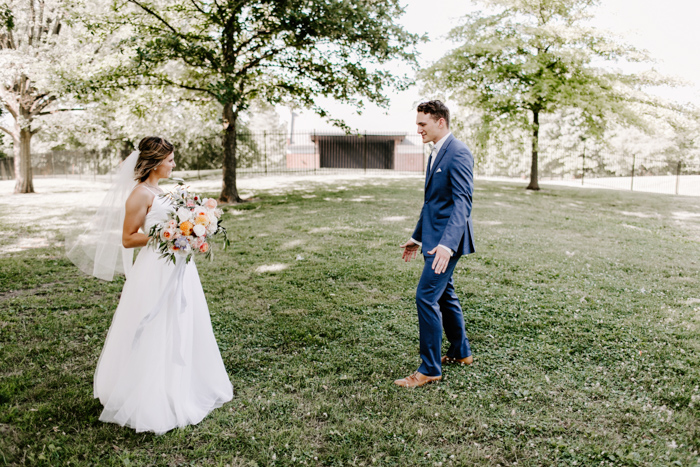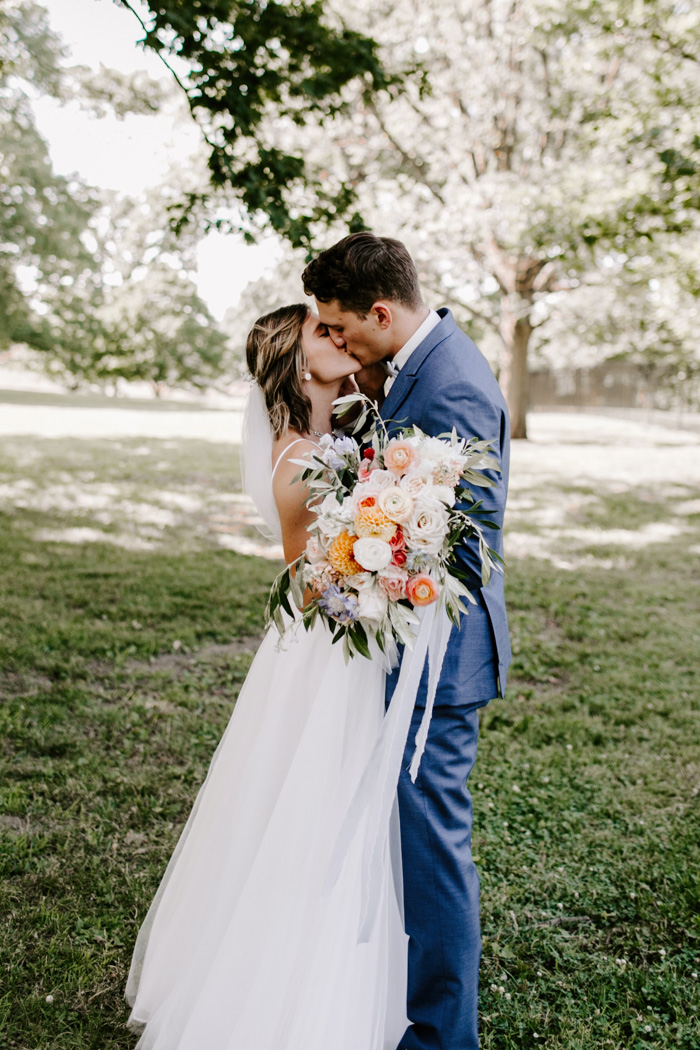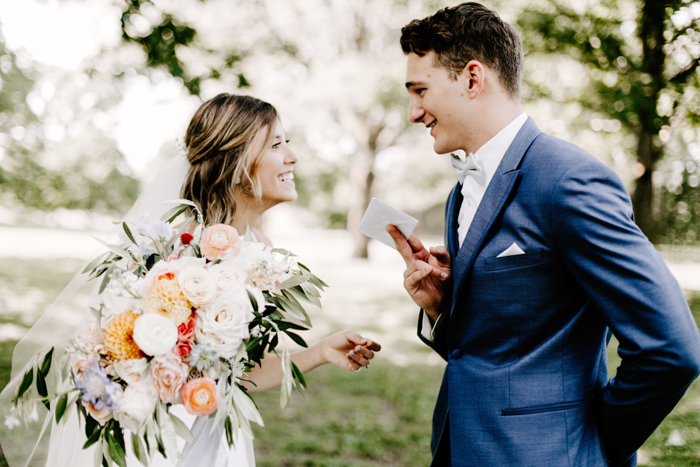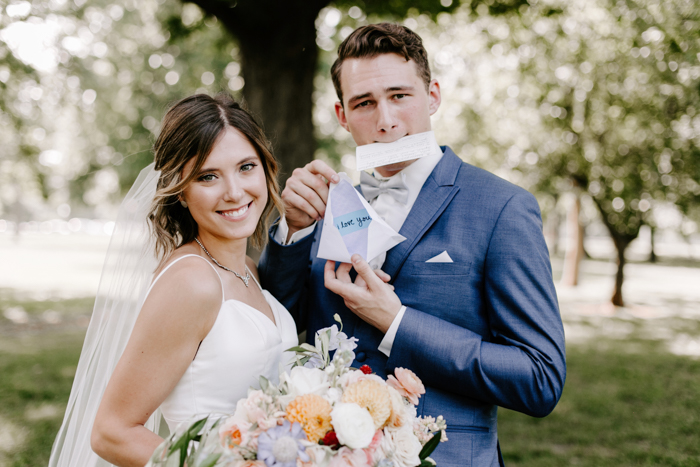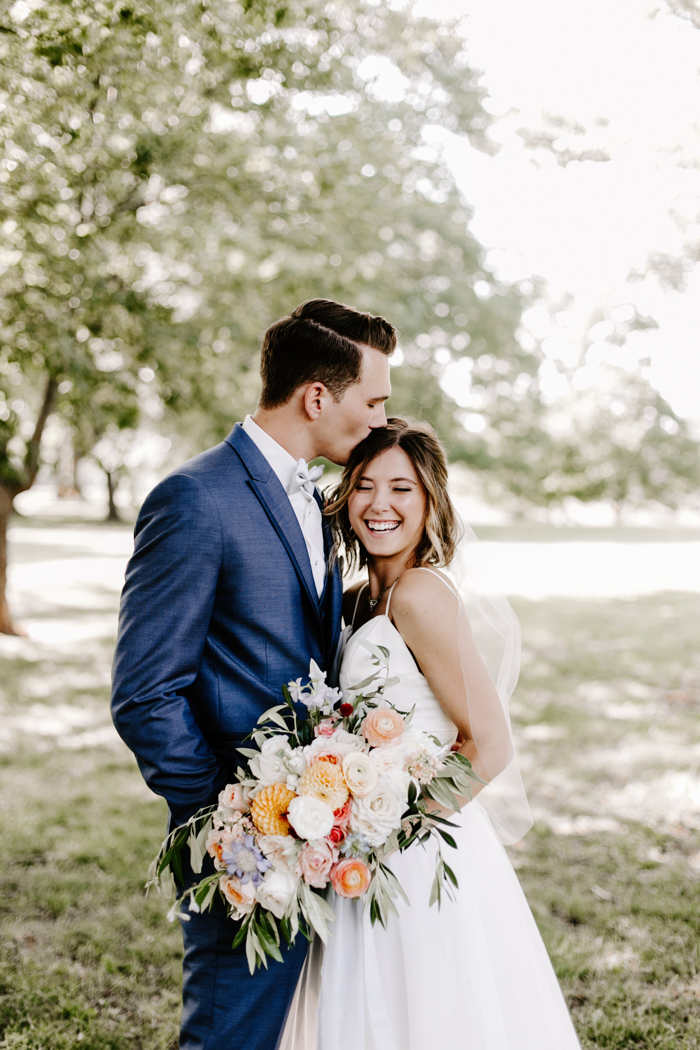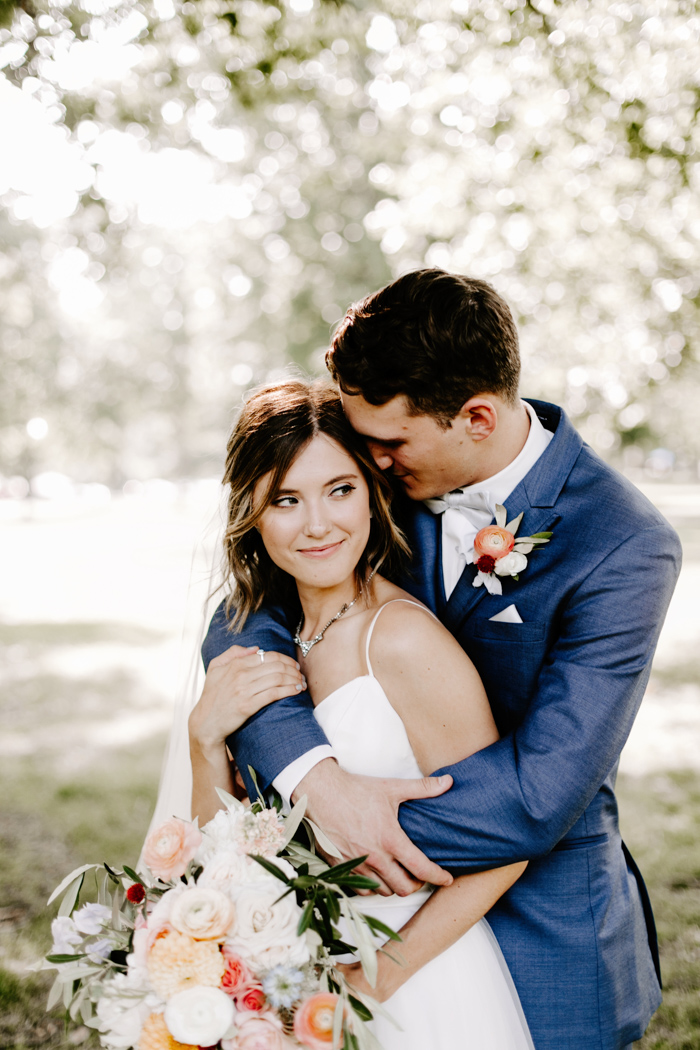 From the bride: The most memorable for me would be the dancing! Almost everyone in our little art gallery venue was letting their hair down and rockin' it on the dance floor. James and I love to dance so that was the best thing we could have asked for at our wedding. Another thing I'll always remember is how our family and friends came around us the day of the wedding to help set up and decorate for the night. We were so grateful for everyone's time and how willing they were to lend a hand.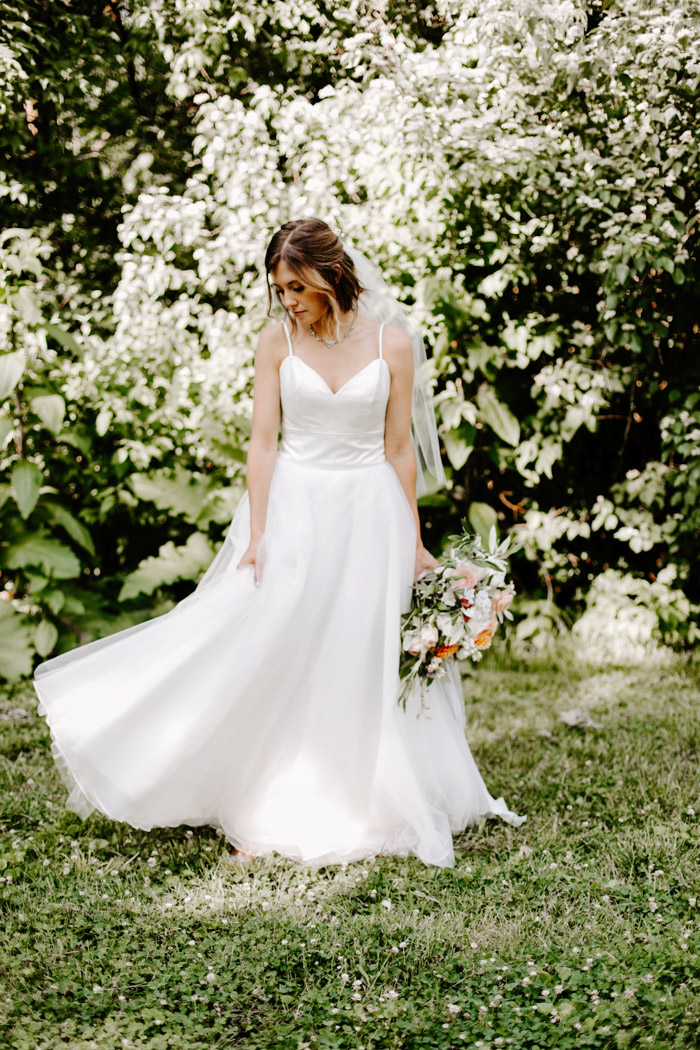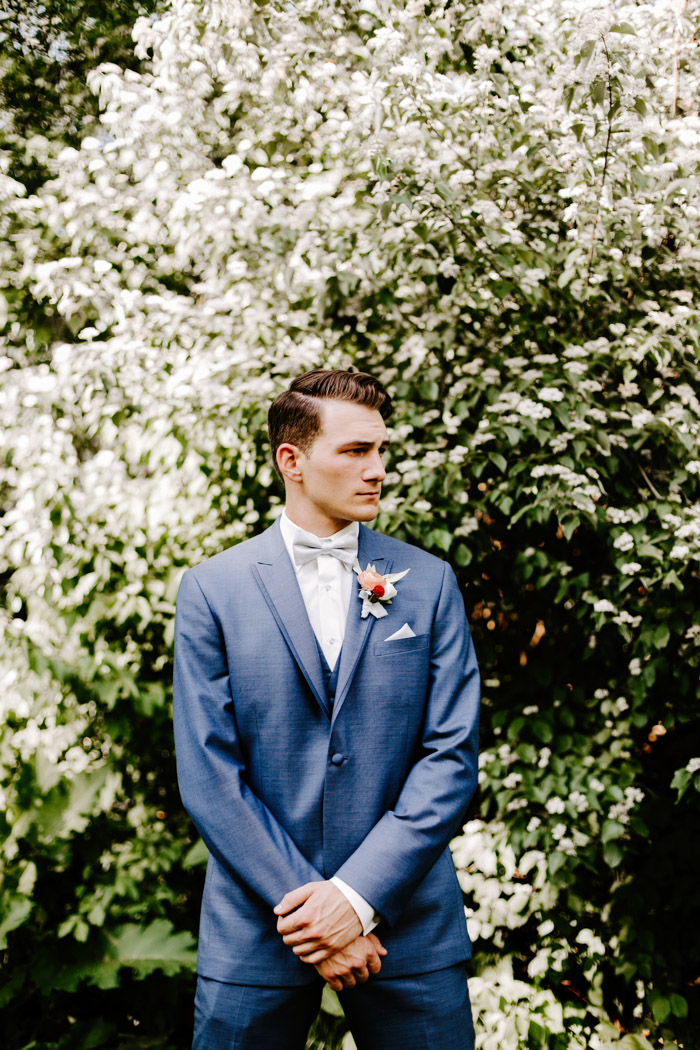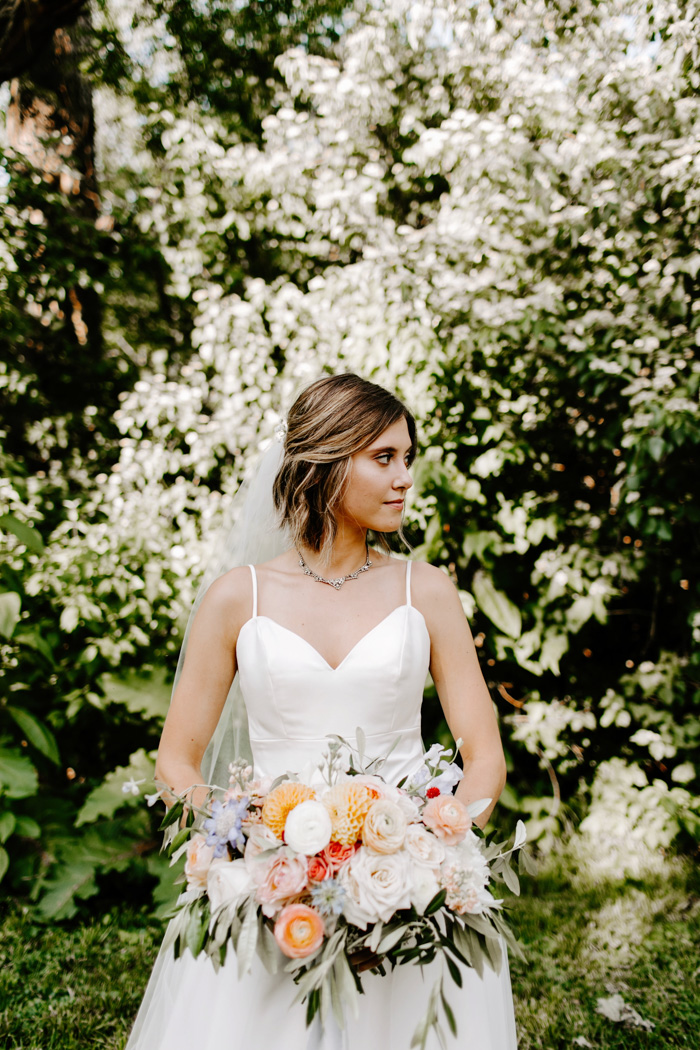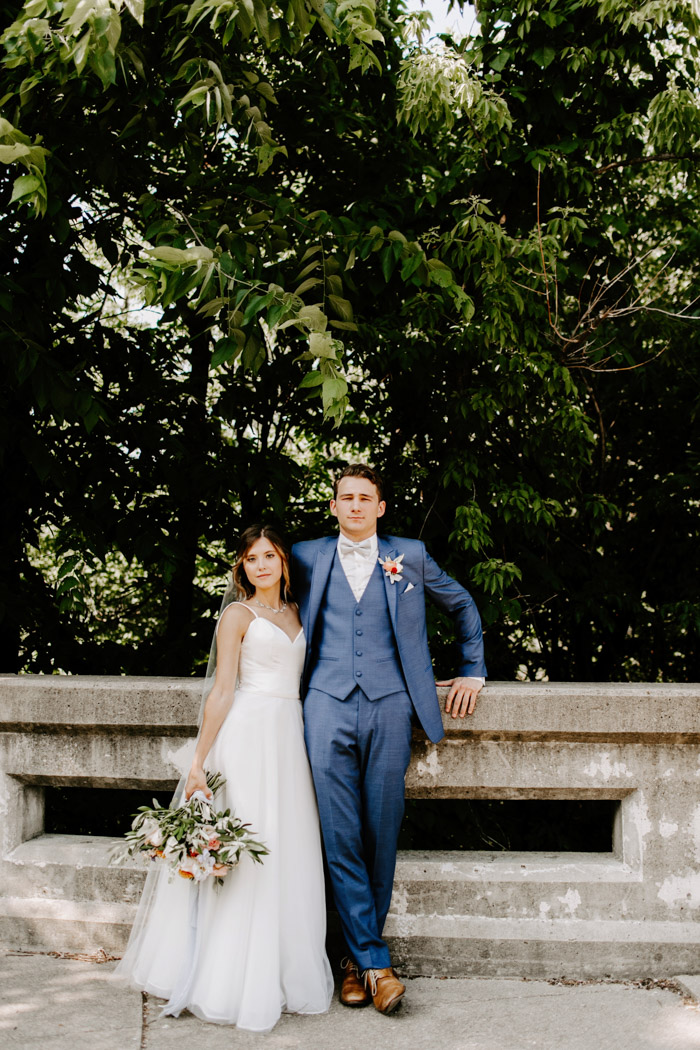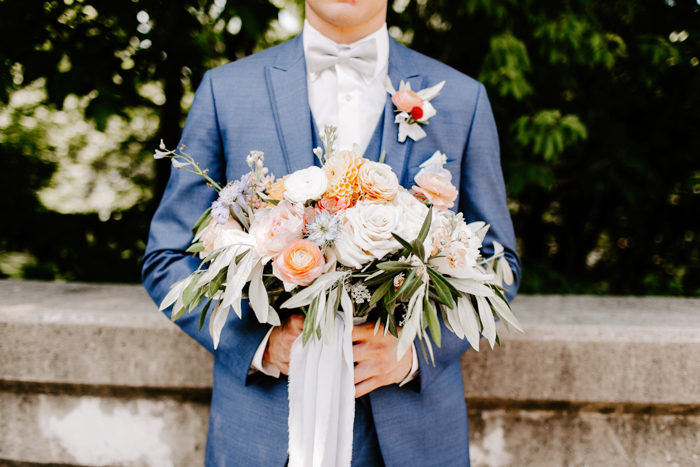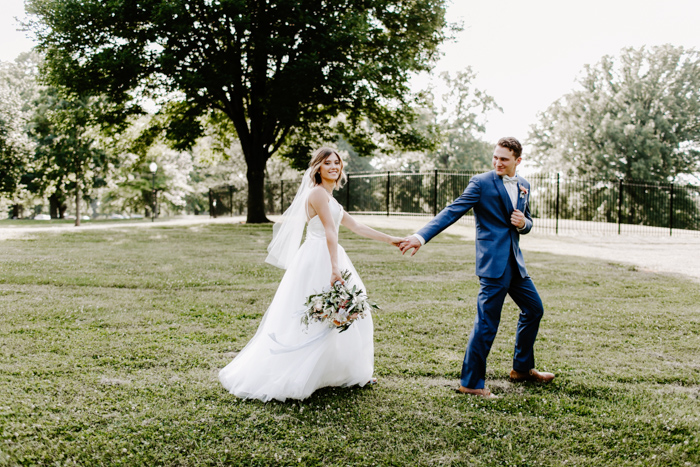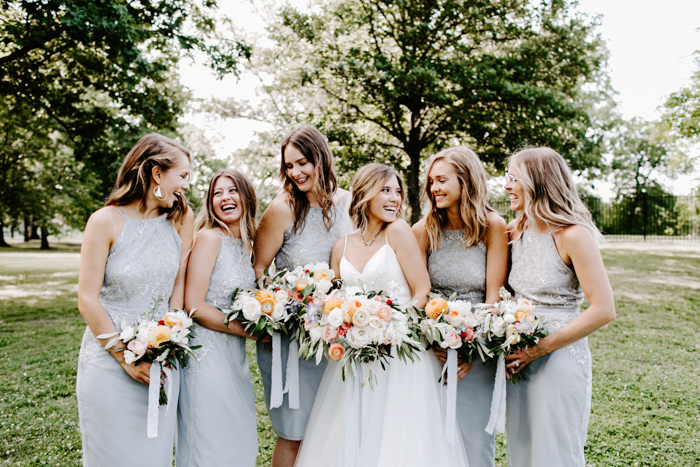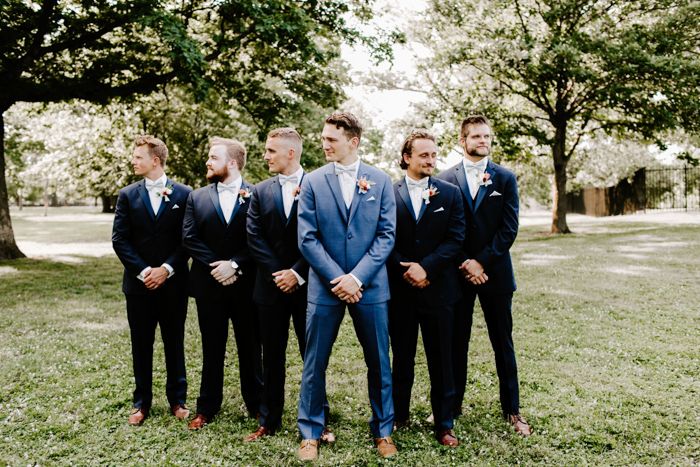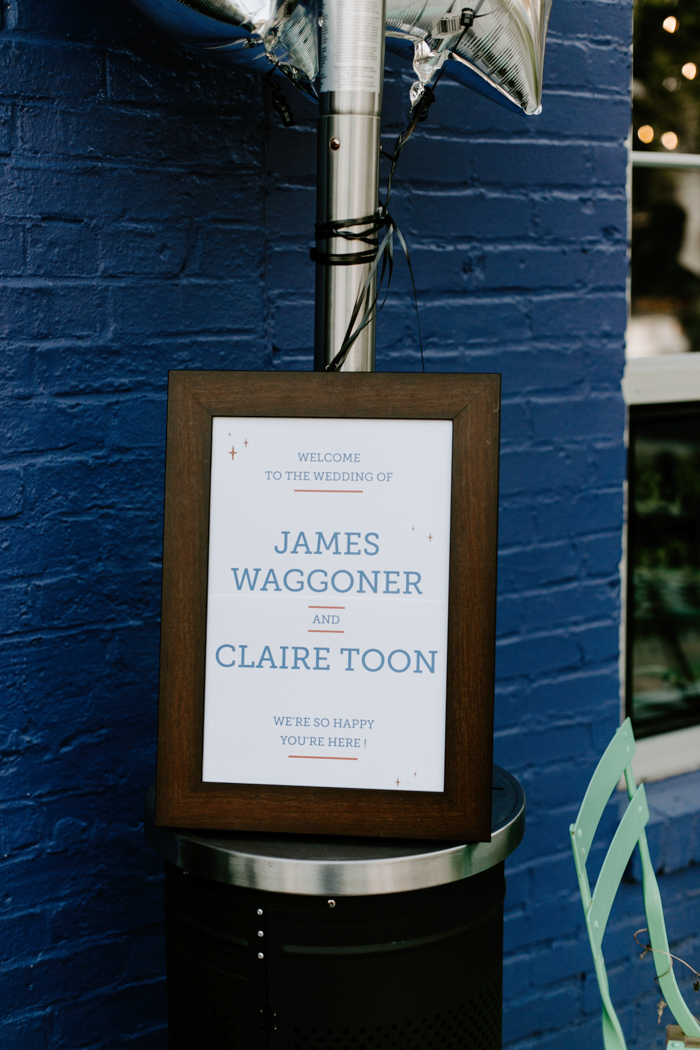 From the groom: For me, there was nothing that could rival the moment Claire walked down the aisle. Our seven years of dating had lead to that moment and it was overwhelming.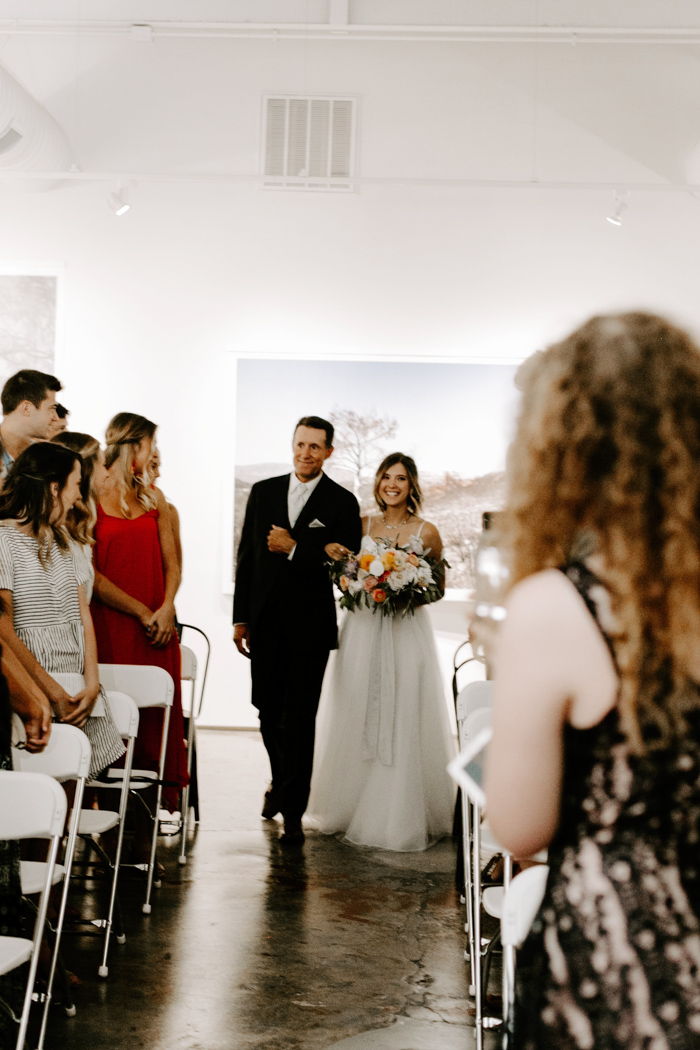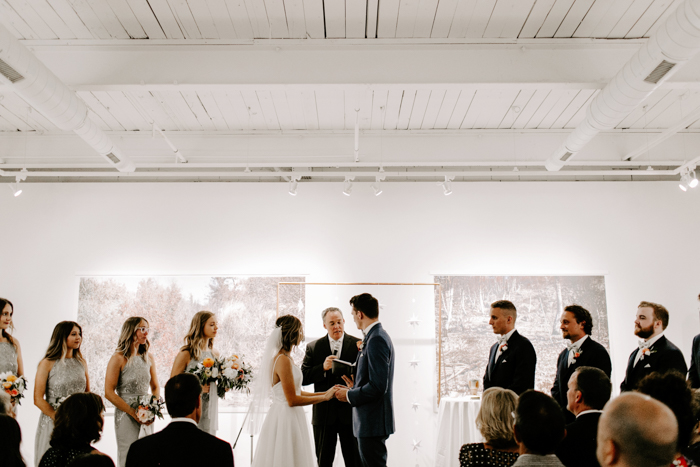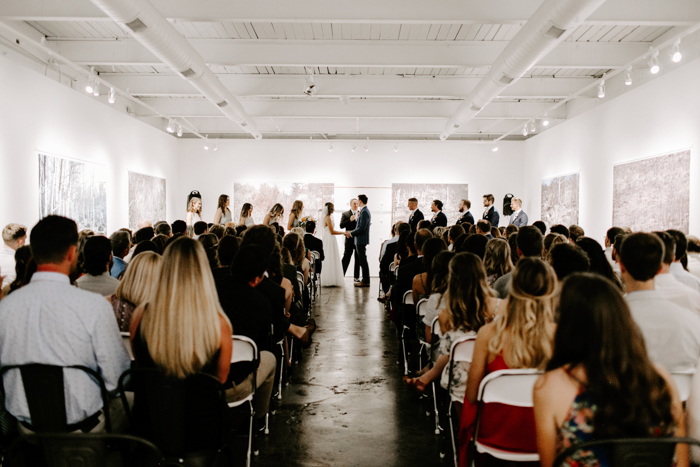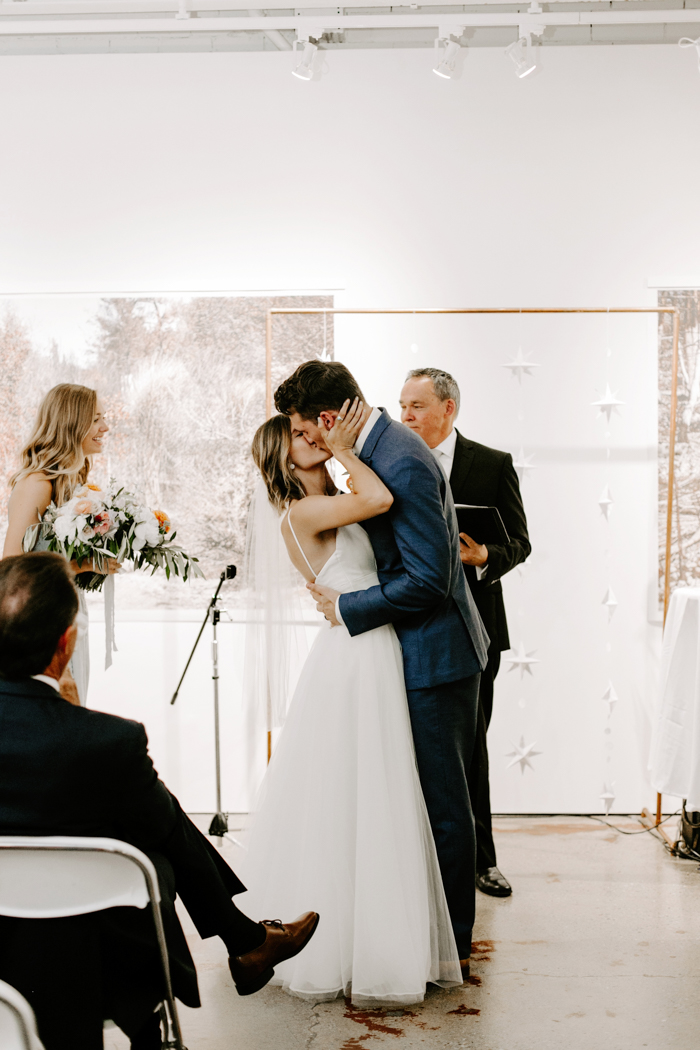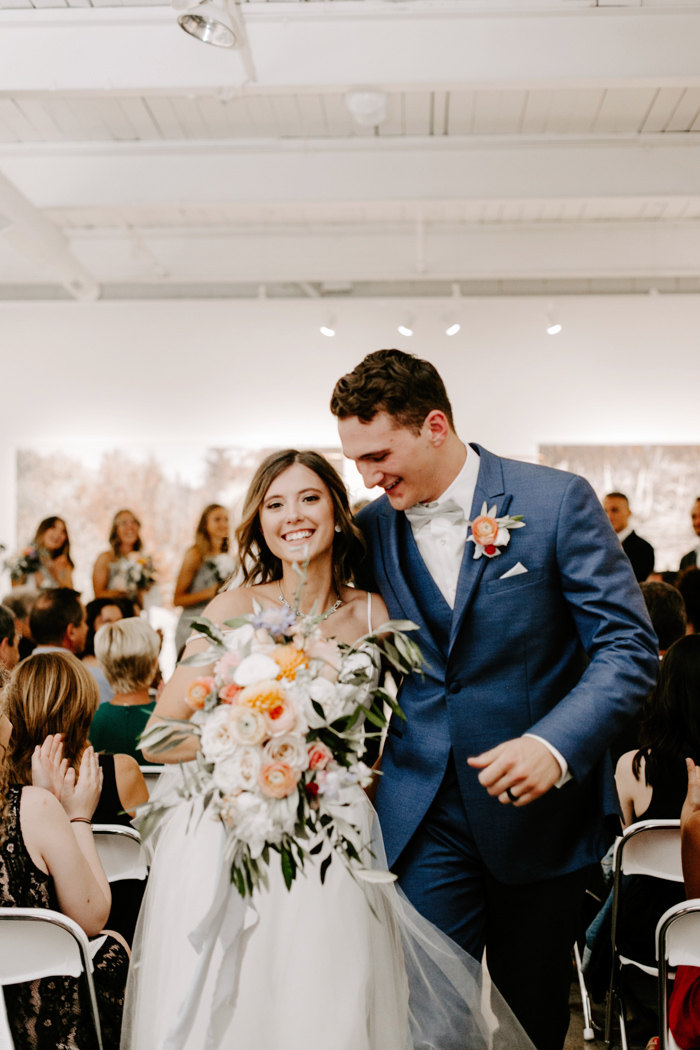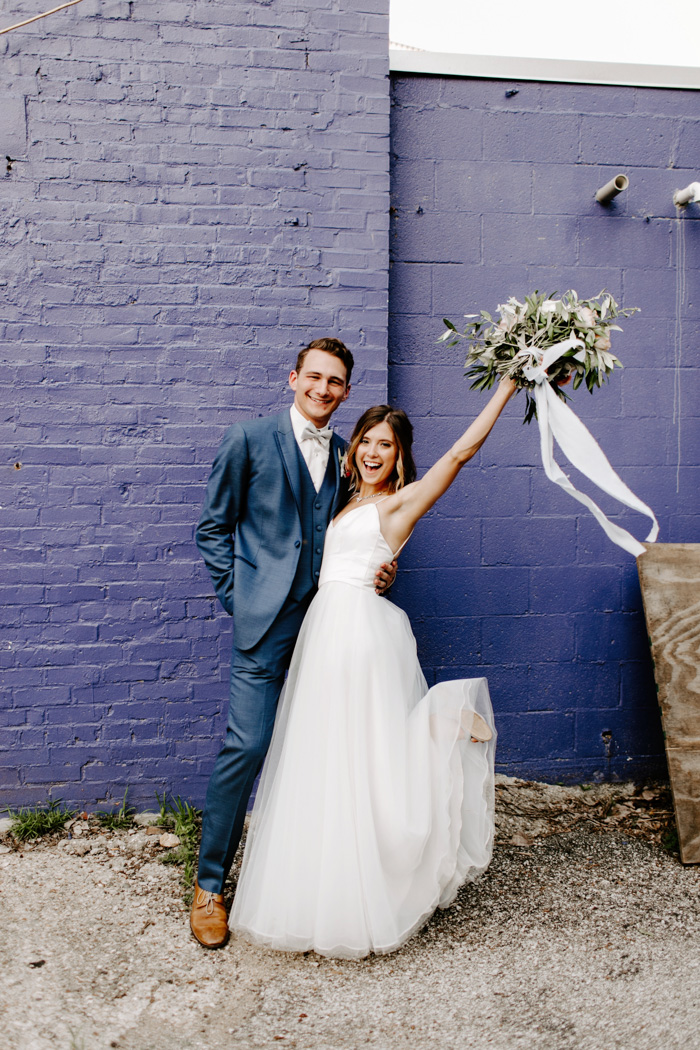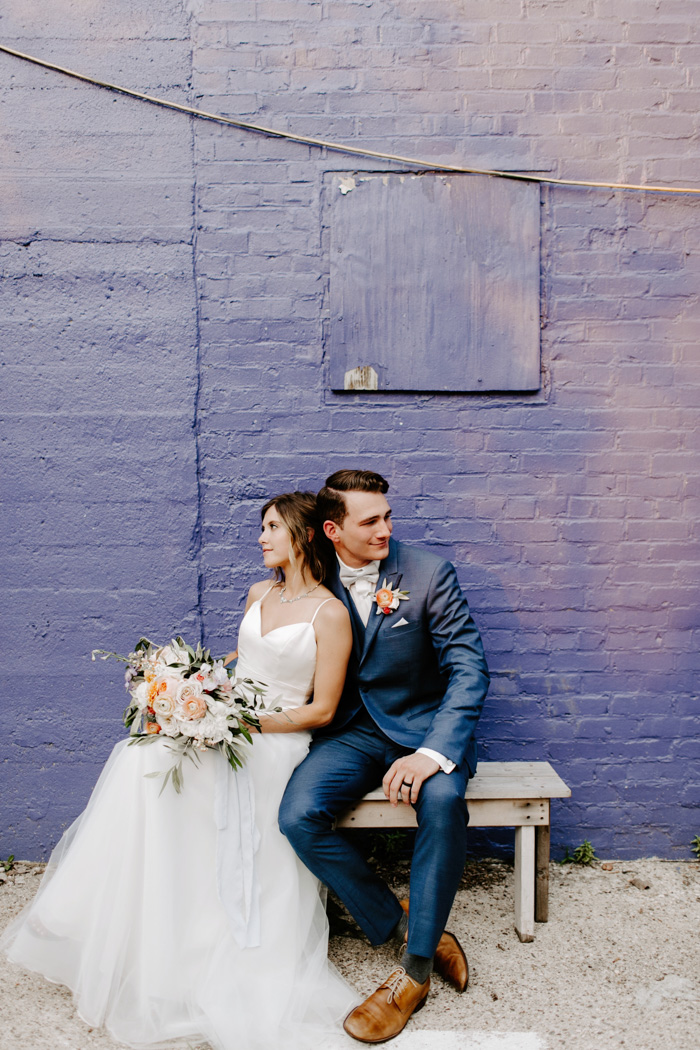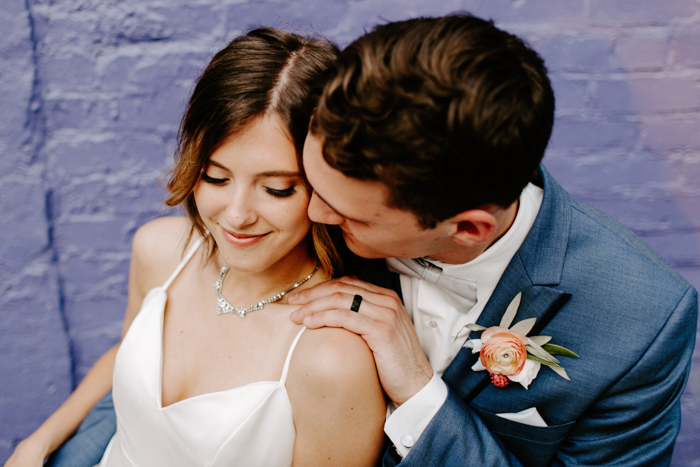 Our best advice to other couples: don't sweat the small stuff and stay focused on the big picture! It's easy to spend time worrying about each little detail and making sure it's perfect, but no one will notice if something isn't quite right. Everyone organizes their wedding a little differently and there aren't many wedding "rules" anymore.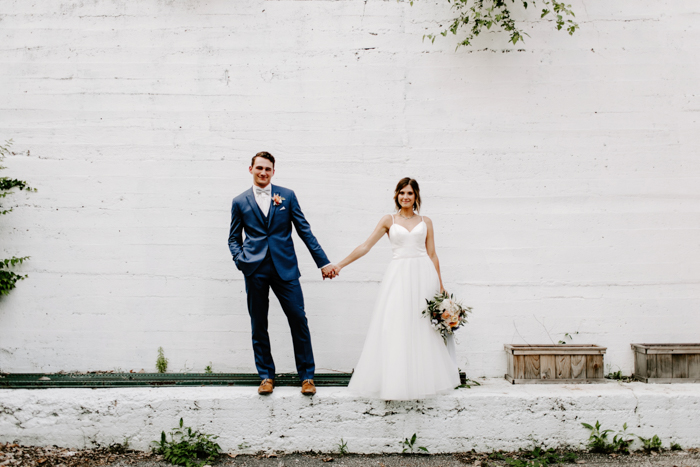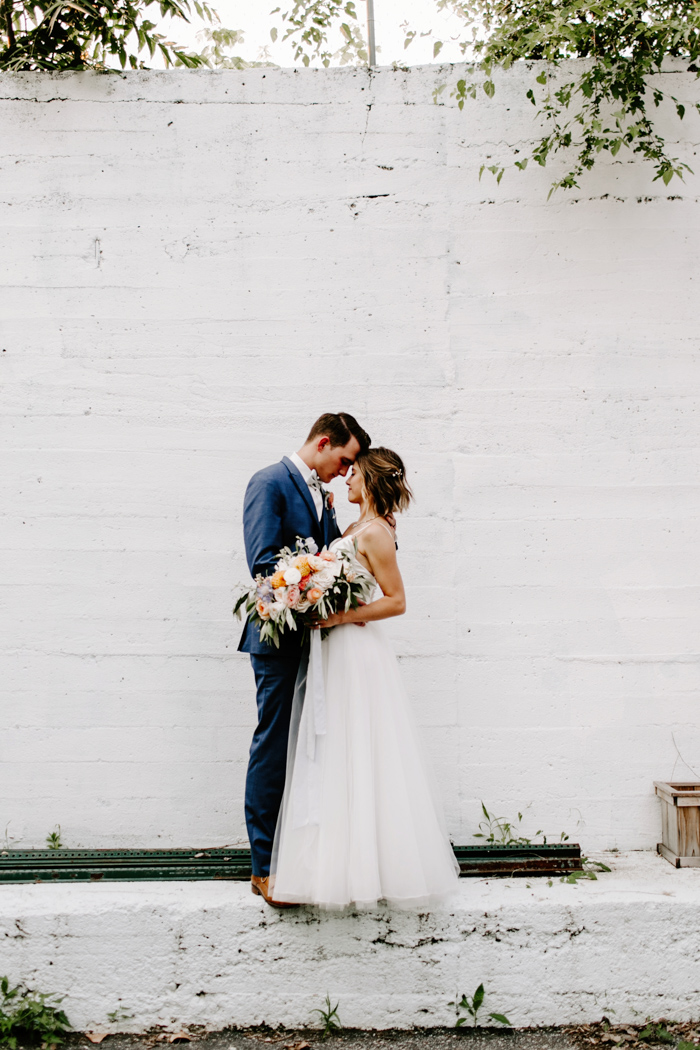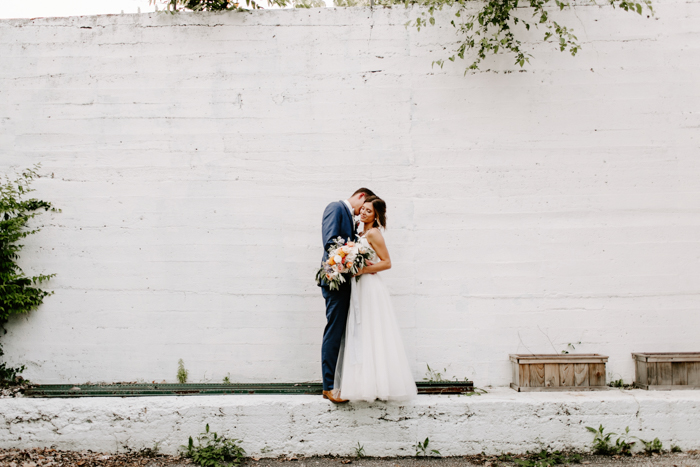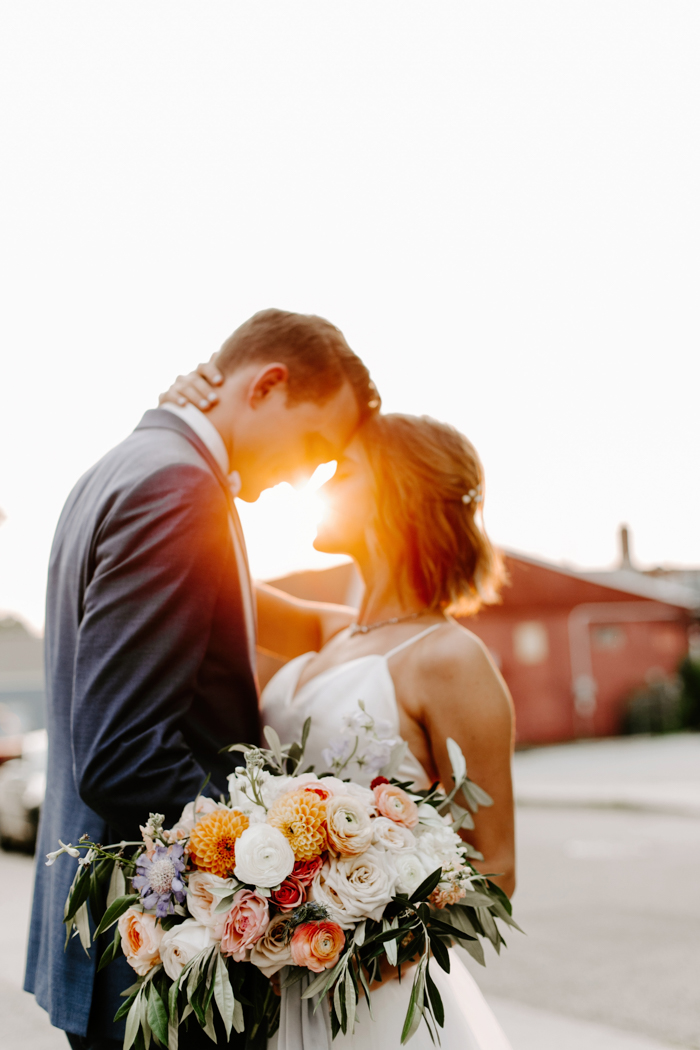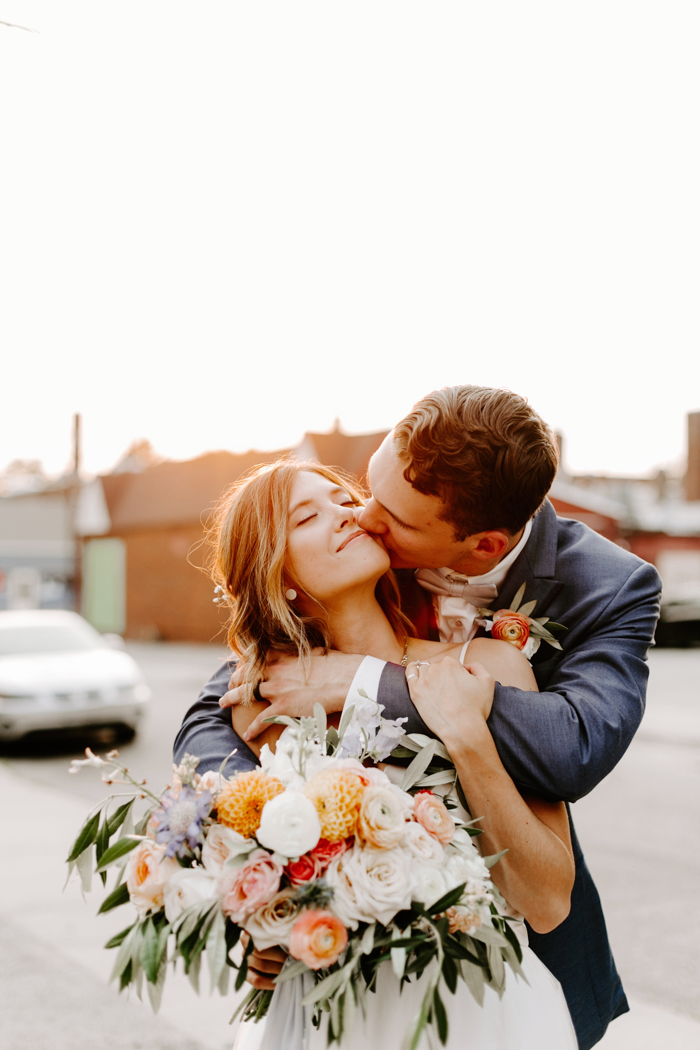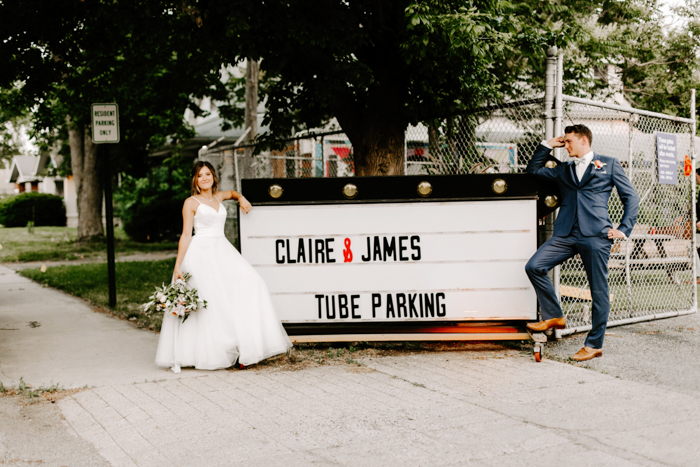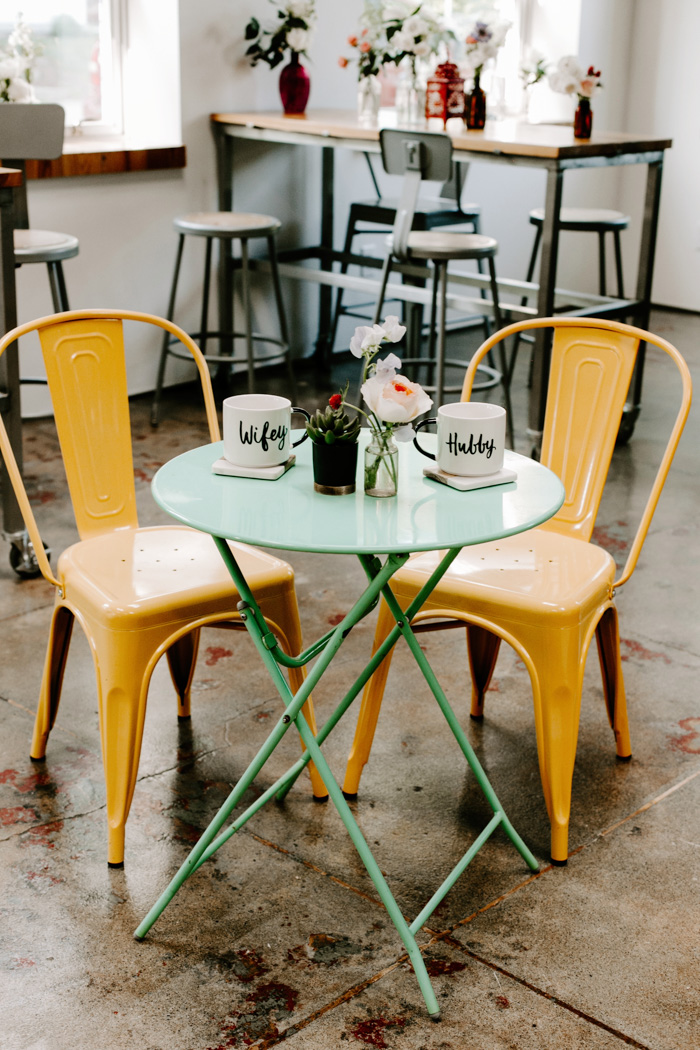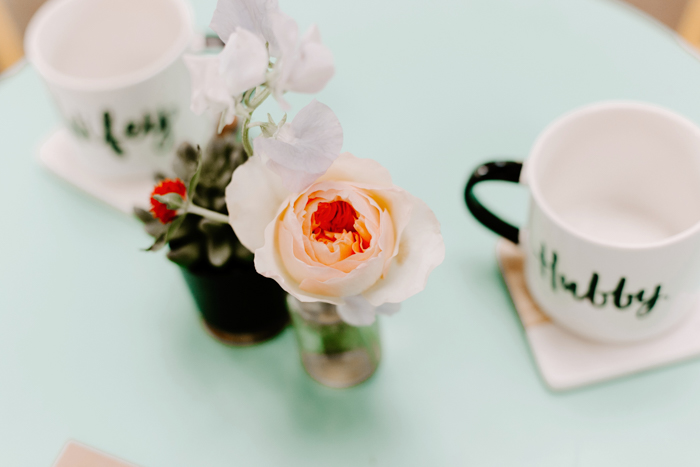 To go along with our idea of an evening under the stars, Claire built a small paper star backdrop for the ceremony in the gallery that hung on a copper pole structure. For the dance floor and main area, we borrowed large paper stars from a local church to hang from the beams and rafters along with string lights. The stars and lights created a romantic and creative environment for the evening to follow.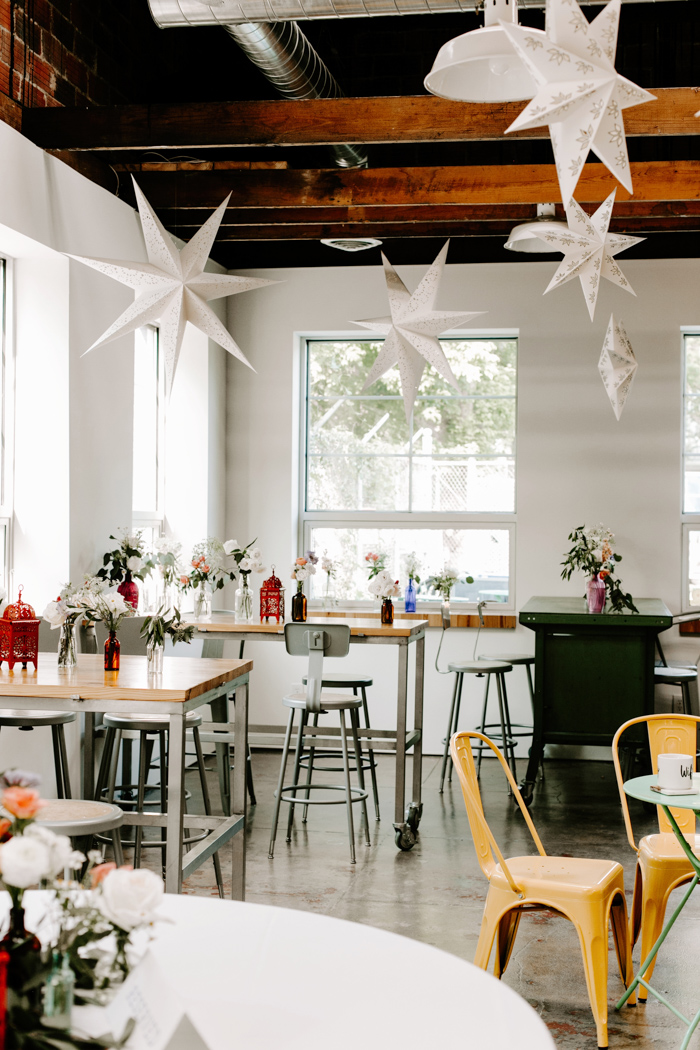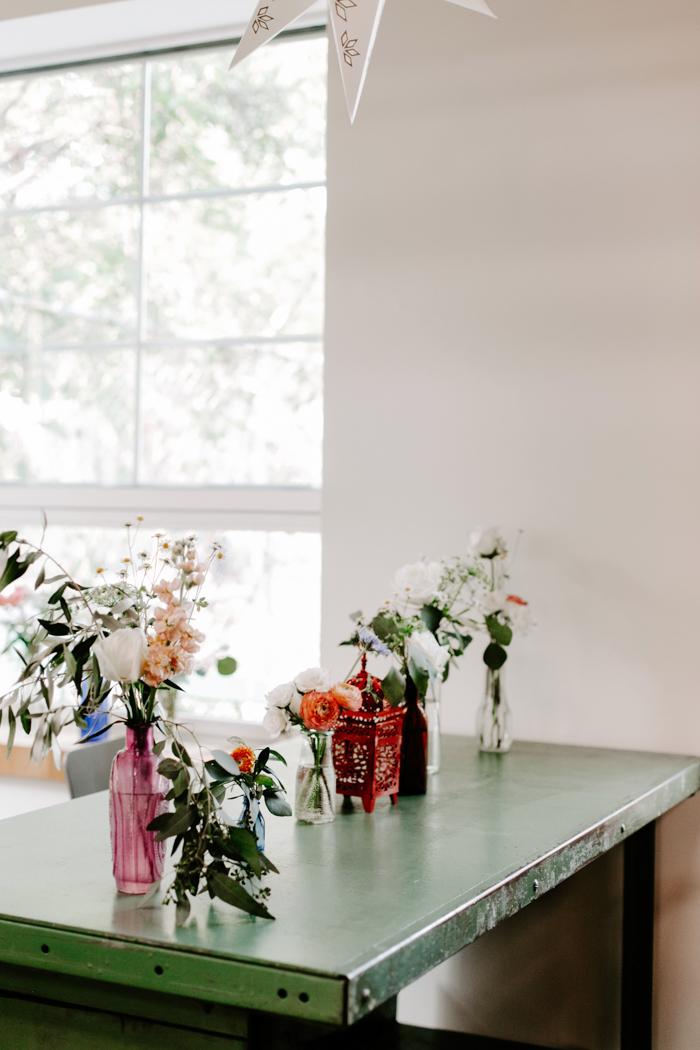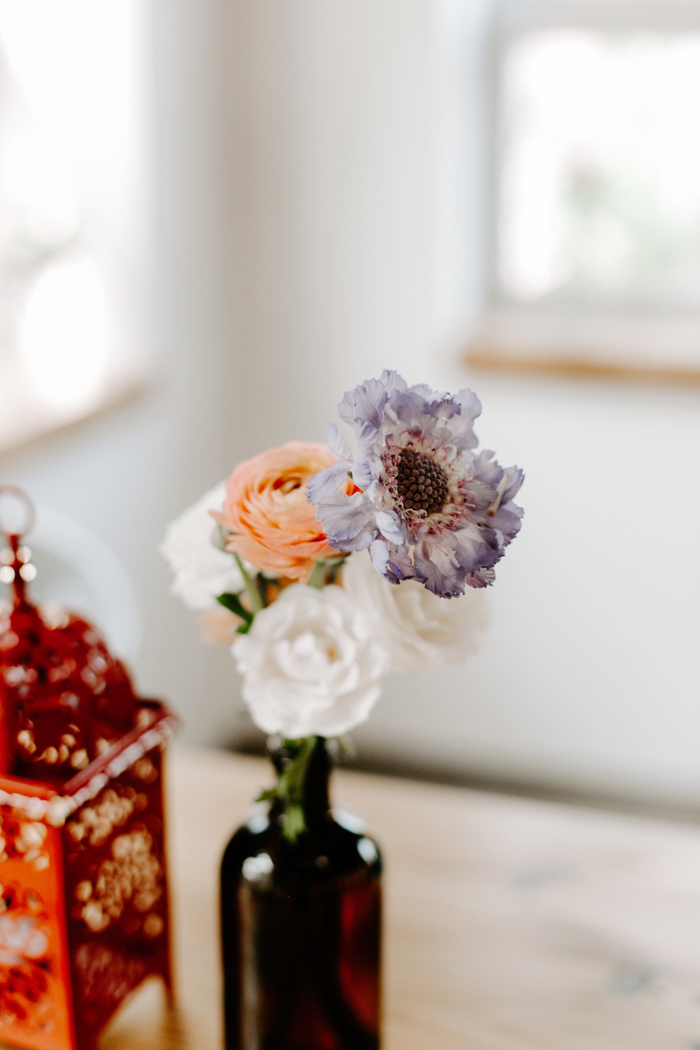 One of our favorite aspects of our wedding was our dessert spread. Rather than ordering a large ornate cake to share with our guests, we ordered a small cake for cutting and asked close friends and family to make their signature dessert to share. We labeled the array of sweets with the dessert name and the special person who made it.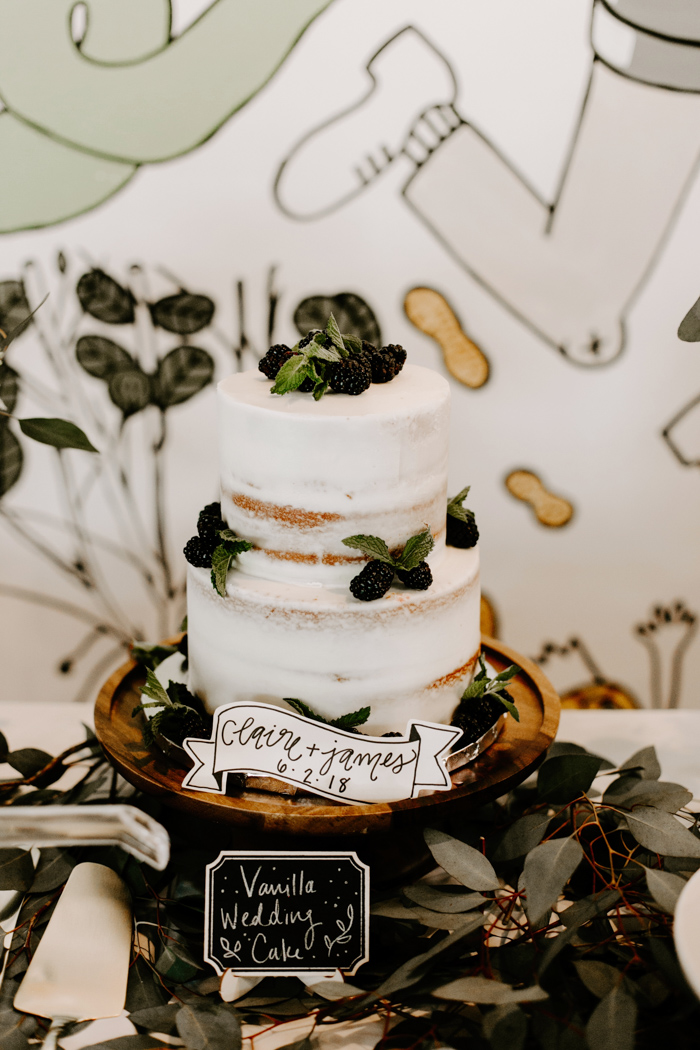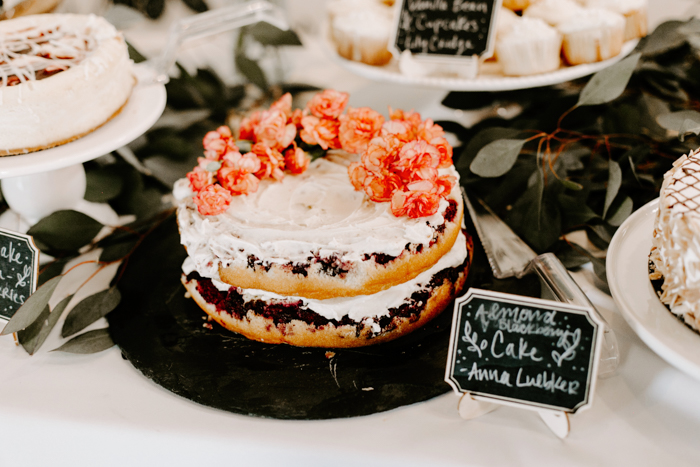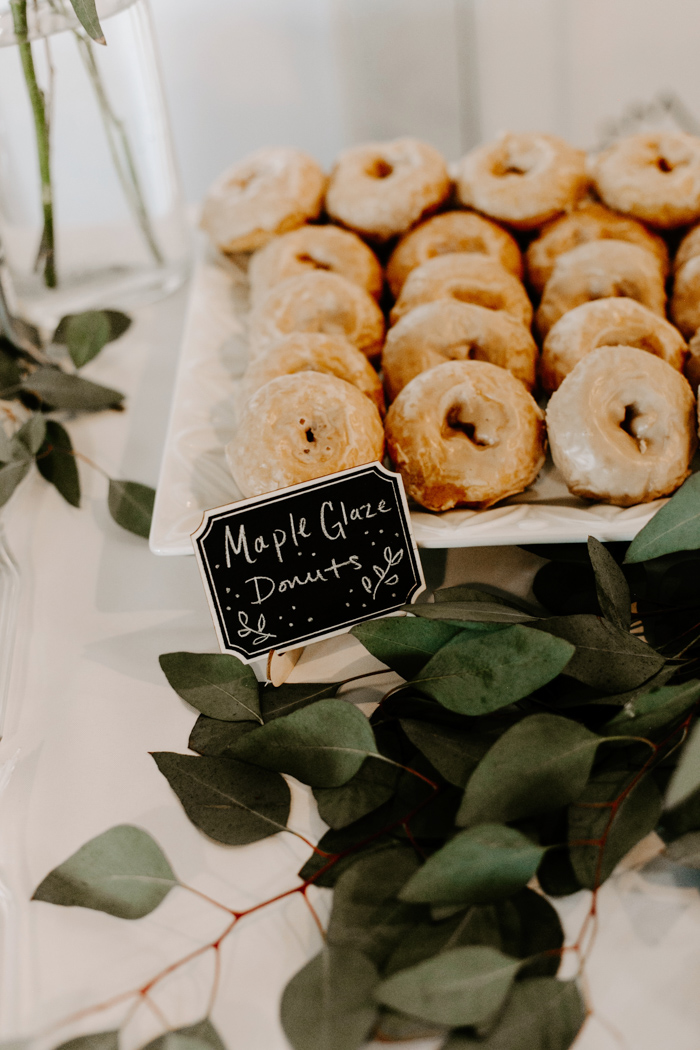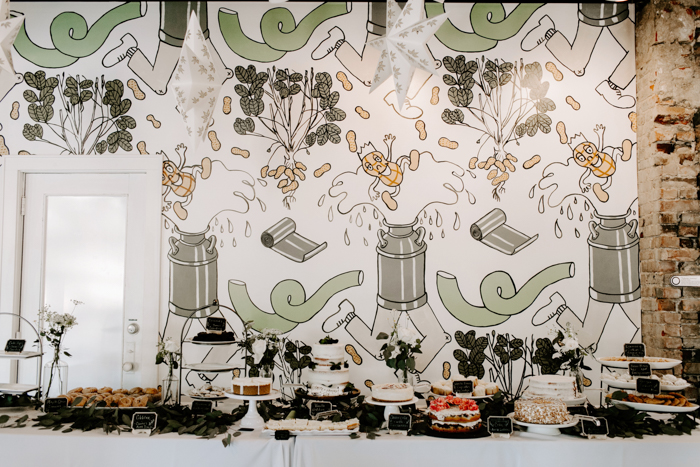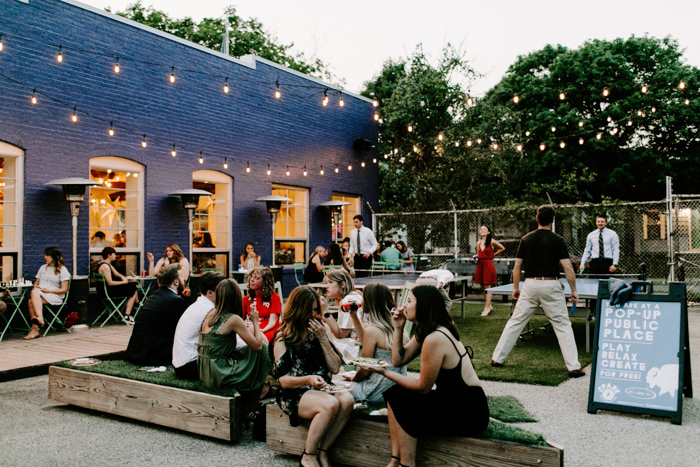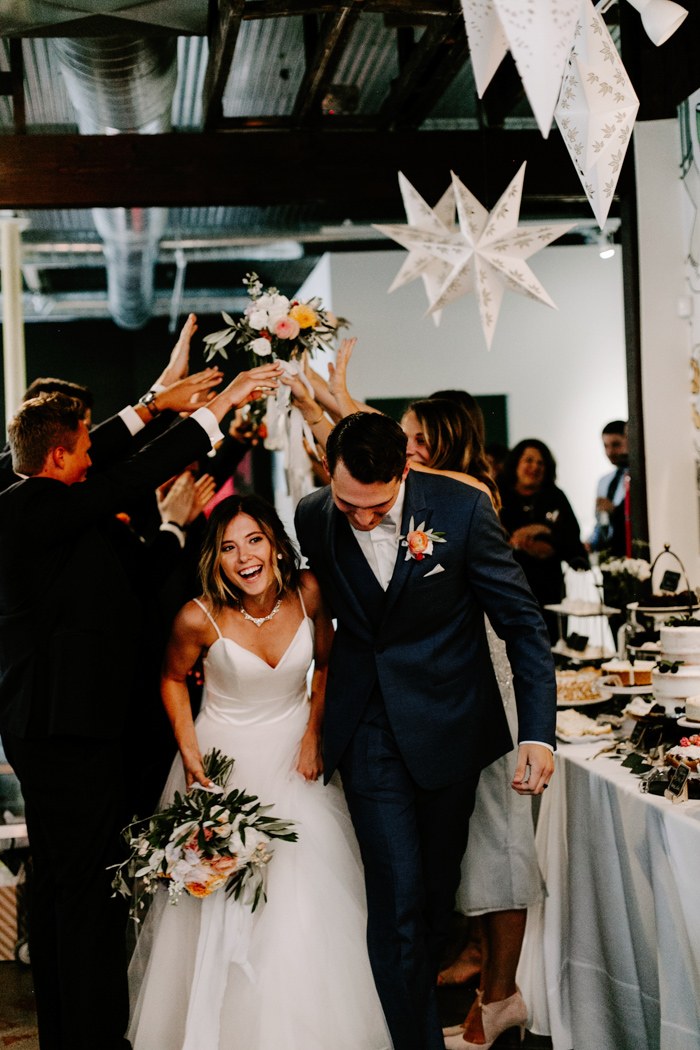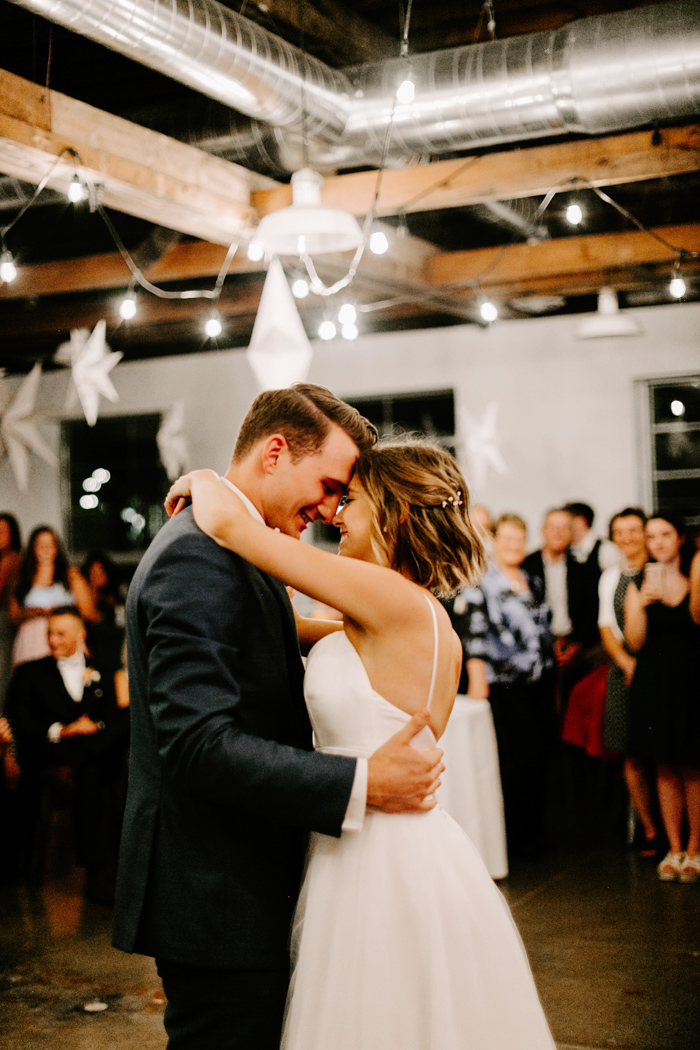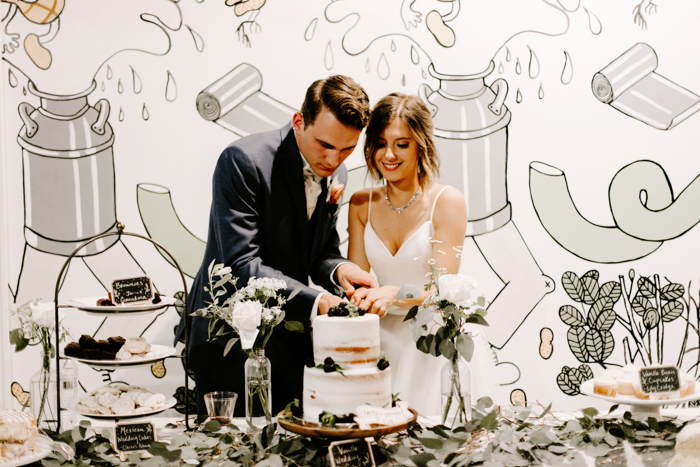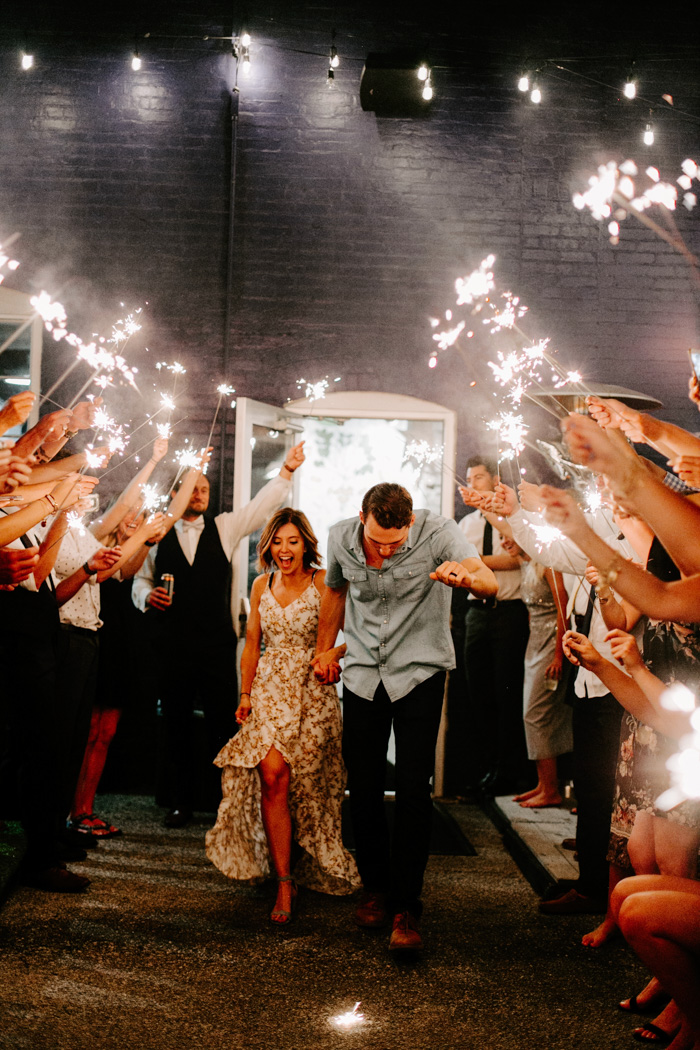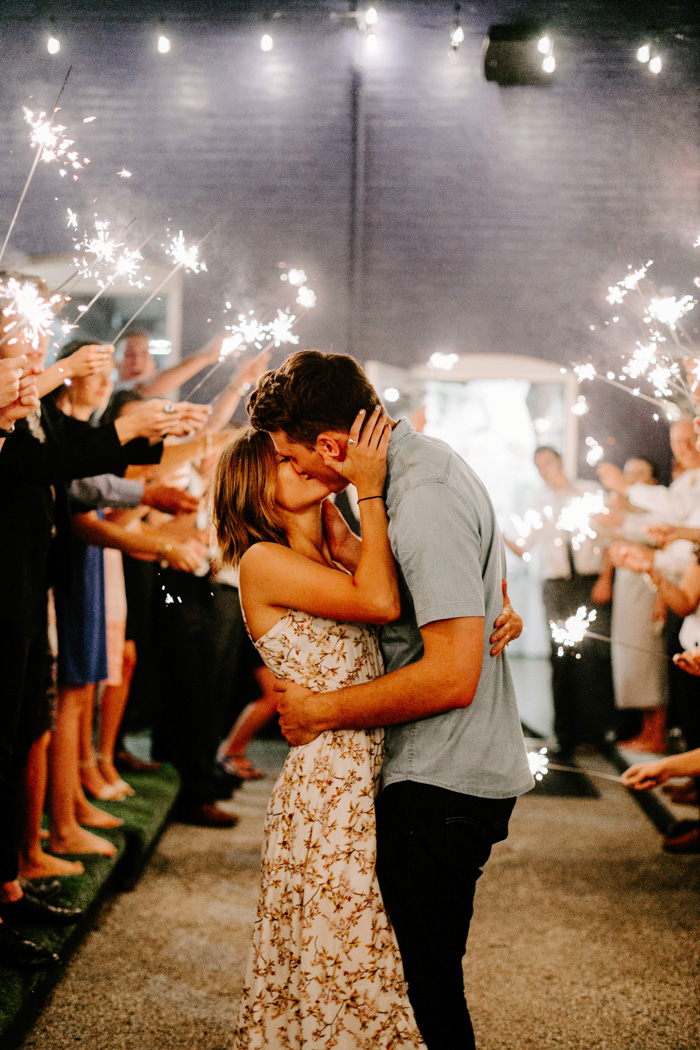 Congratulations to Claire and James, and a special thanks to Emily Elyse Wehner Photography for sharing this incredible Tube Factory Artspace wedding! Love these casual wedding vibes? Then you have to see this casually elegant 50-person Philly wedding at Barbuzzo!