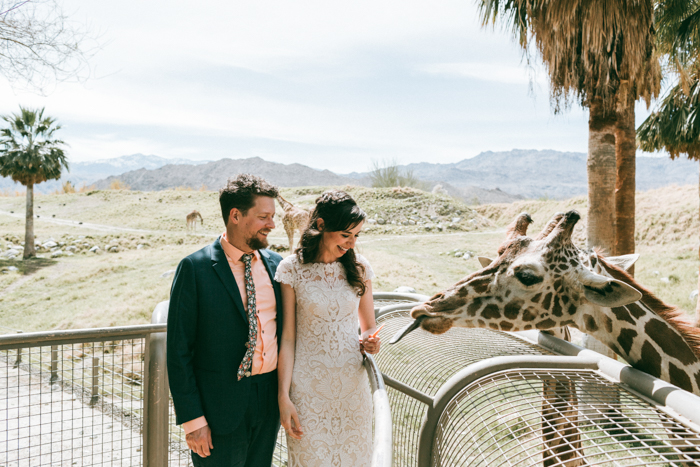 We're taking a walk on the wild side today with Missy and Kevin's Palm Springs wedding at The Living Desert! This wedding day was full of fun surprises, from the bride's unique first look accessory to the reptiles and birds that made an appearance during cocktail hour. Although this was a non-traditional venue, the vibrant pops of color and texture made it the perfect place for a laid-back, cozy, and community-focused celebration. We adore Missy's chic lace BHLDN gown and Kevin's pop of salmon and floral print, which made both of their looks elegant yet perfectly whimsical for their unique day. Photographer Emily Star Poole did a phenomenal job capturing every DIY detail and heartfelt moment of this Palm Springs wedding!
The Couple:
Missy and Kevin
The Wedding:
The Living Desert, Palm Springs, California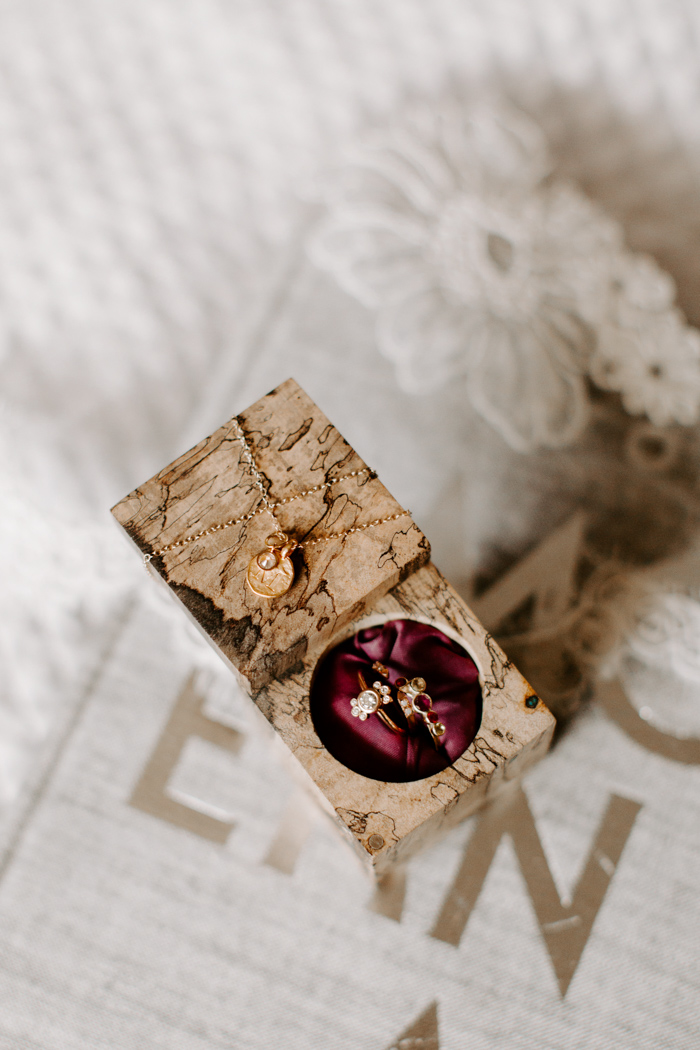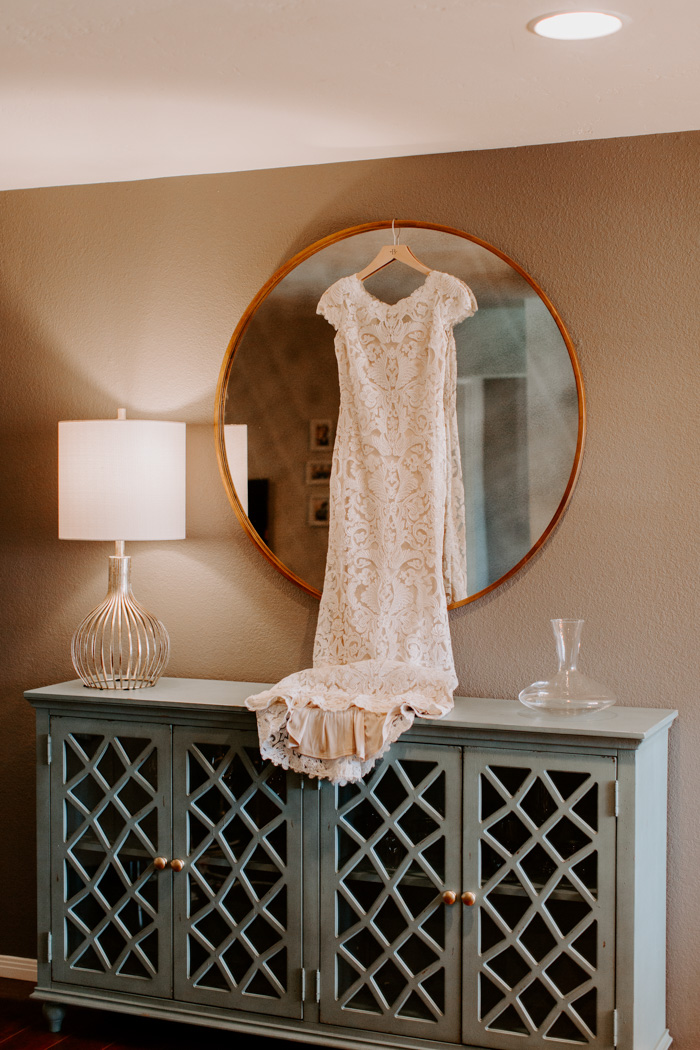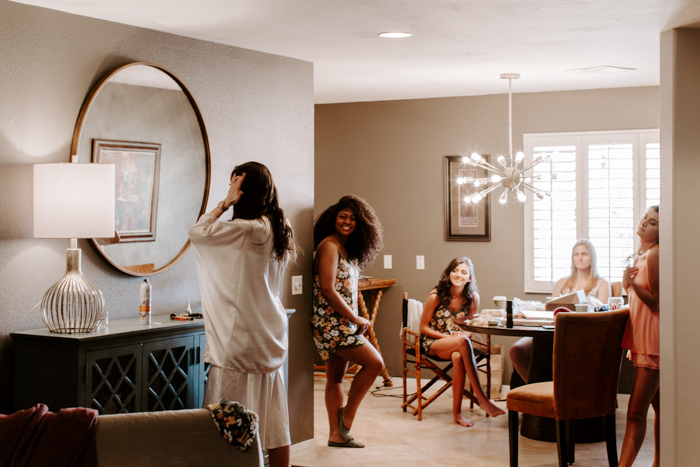 A wedding is for love, and one cannot love alone. We wanted both of us to be represented throughout the day, even though I was decidedly more wedding-crazy than Kevin. He is not big on ceremony and probably would have preferred to get married without all the hoopla. So in honor of Kevin's humor and laid-back personality, we made the day fun! There were kazoos, zoo animals, and churros. We didn't worry about traditions that were not meaningful to us (like the garter toss), and there were some details we kept simple (we just got a cake from Albertson's). We both enjoyed ourselves throughout the entire day.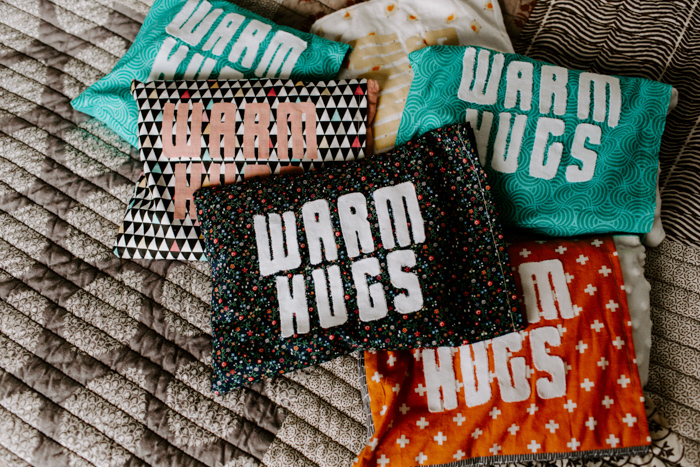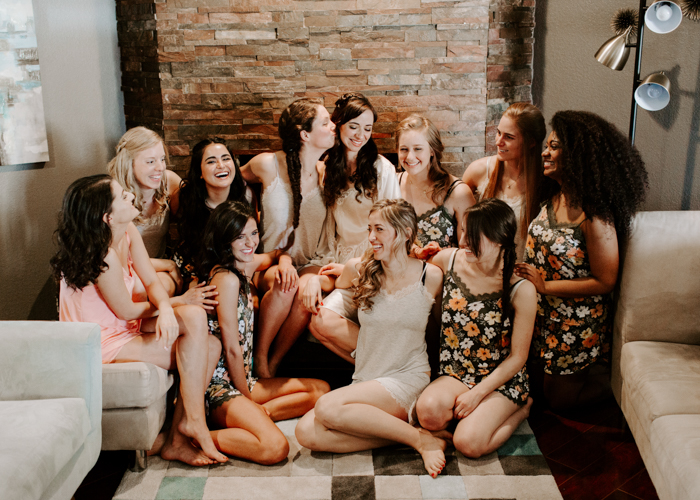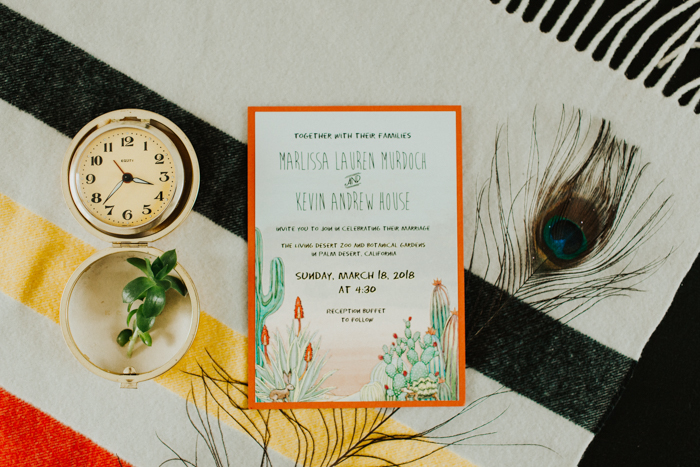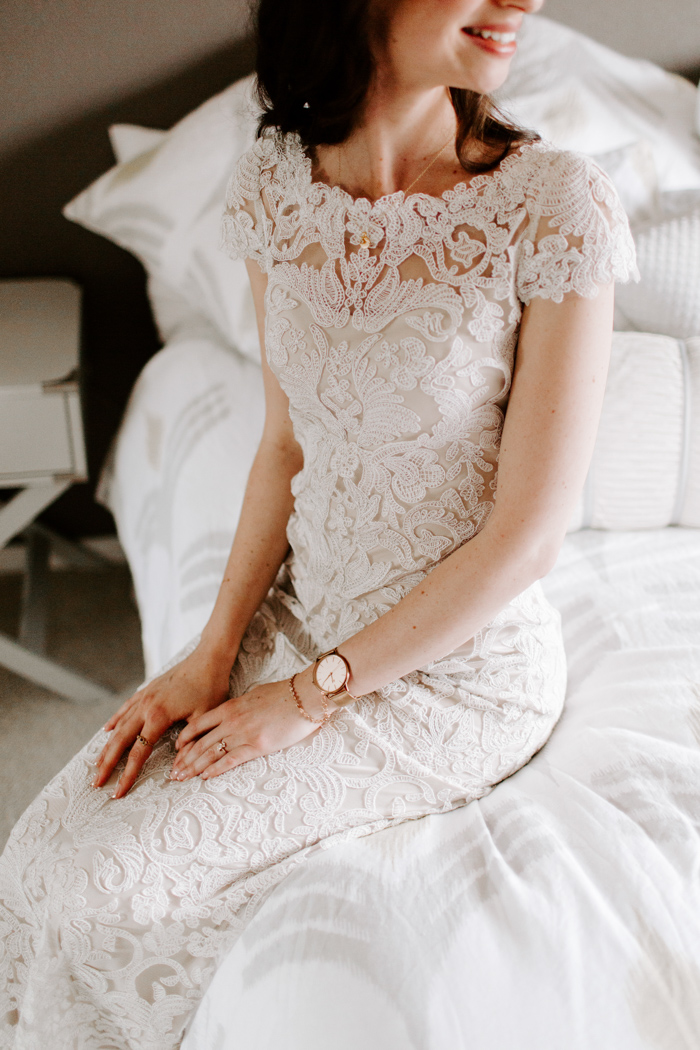 As a special homage to Kevin's sense of humor and love of Mr. Bean, I found a Rowan Atkinson mask online and topped it with my mother's gorgeous 80s veil for the first look. As I snuck up on Kevin, our photographer let out a giggle. Kevin said, "Is she wearing a mask?" How did he know?! He turned around and laughed hysterically none the less. It was the perfect way to laugh together and get over any pre-wedding jitters.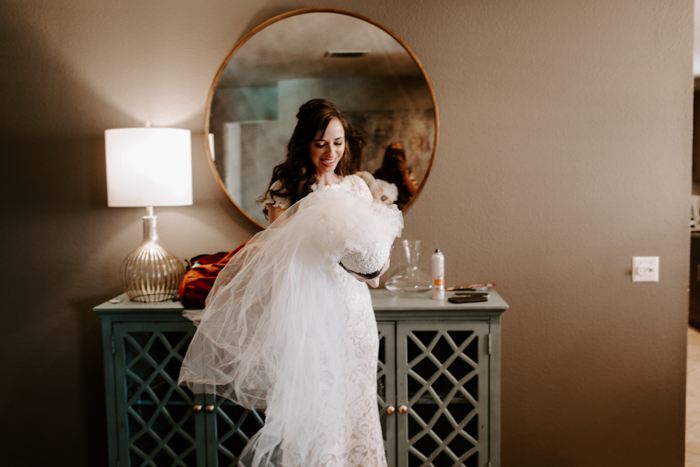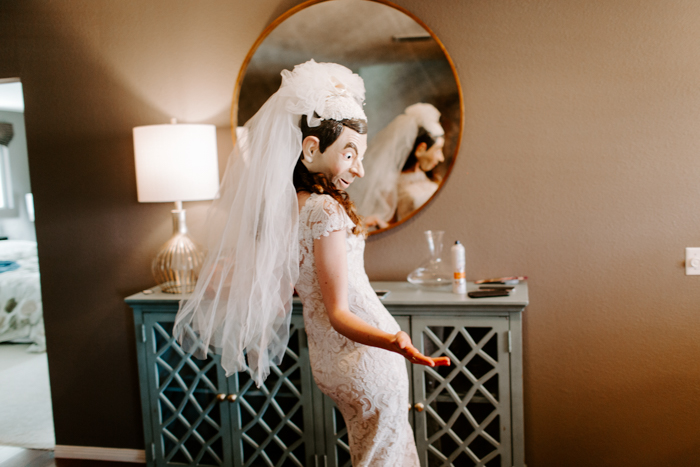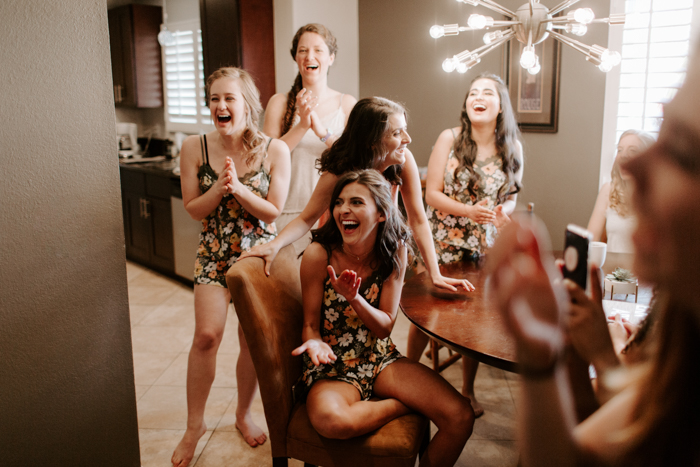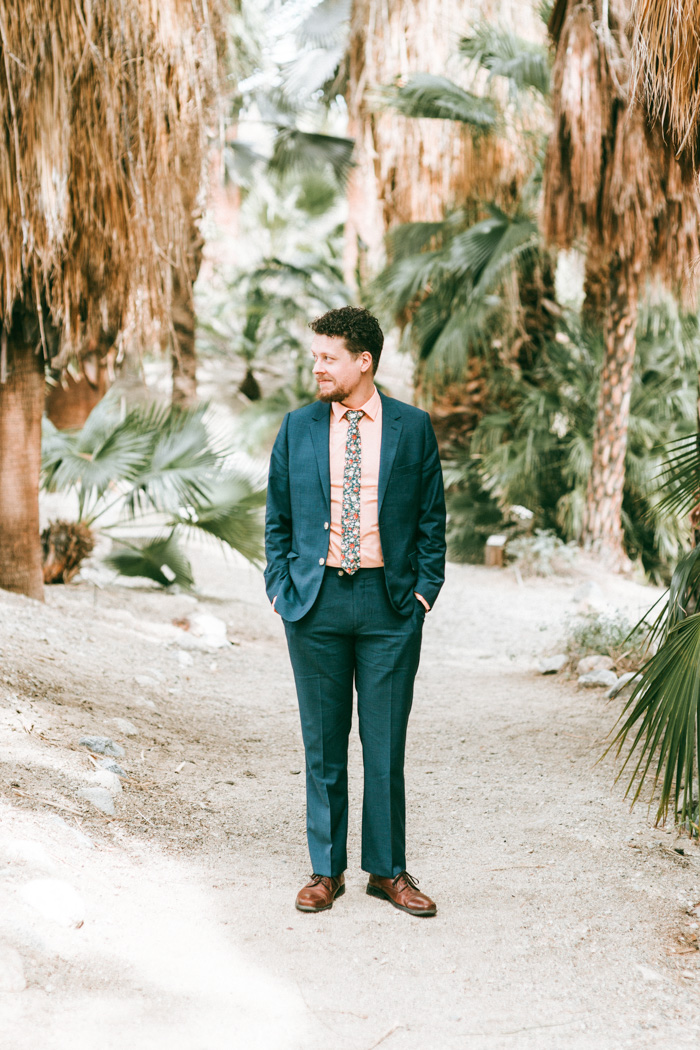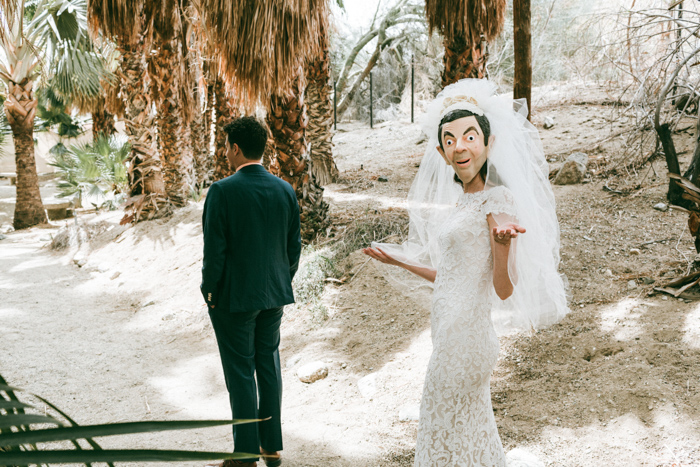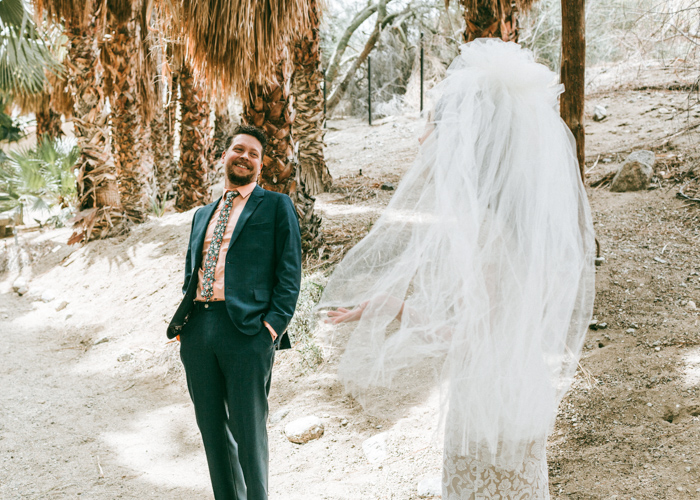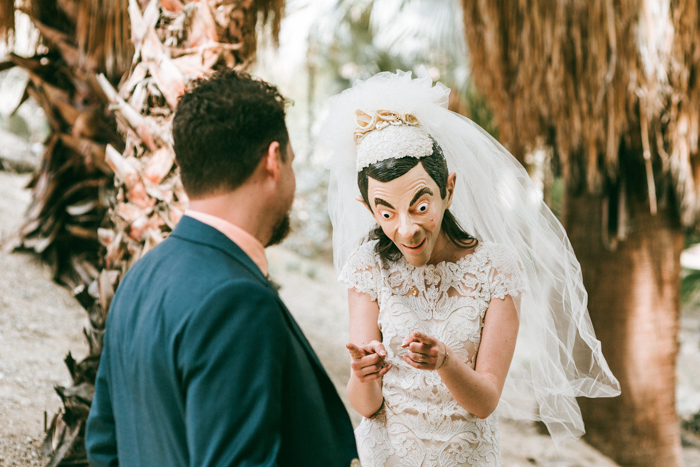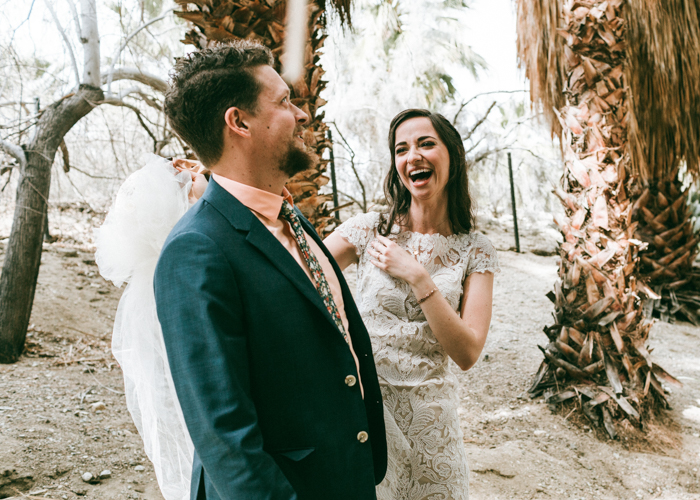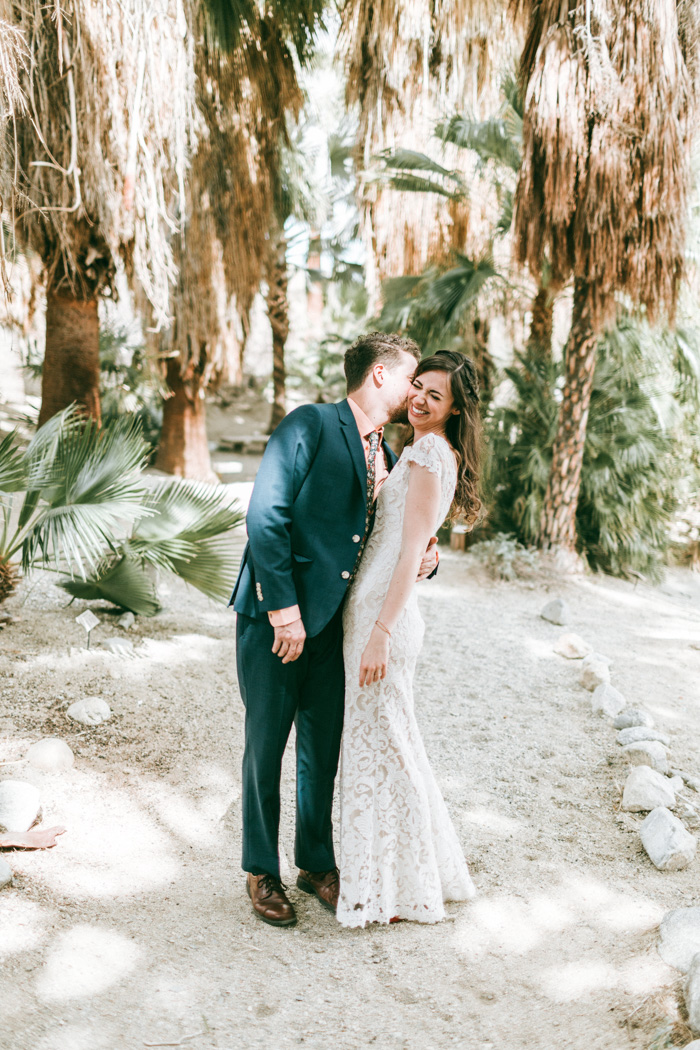 I grew up visiting The Living Desert. It is a place that holds many happy memories for my family. I know every colorful nook and vibrant cranny as though it was my own backyard! Kevin is a biology teacher, so he was thrilled to find out that a portion of the proceeds goes toward animal conservation. And having animal ambassadors visit during the cocktail hour was a huge plus!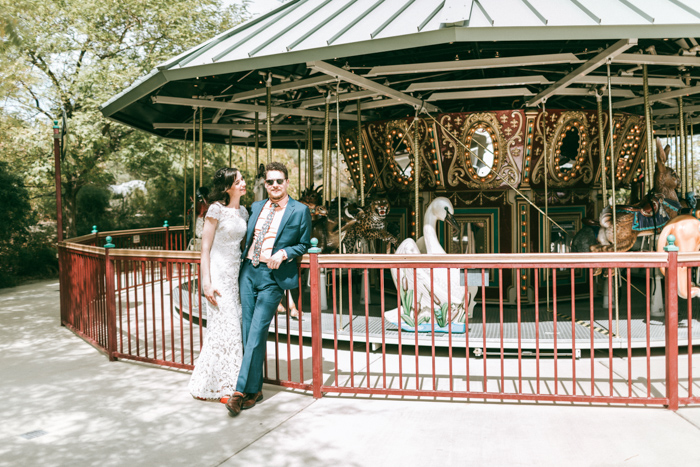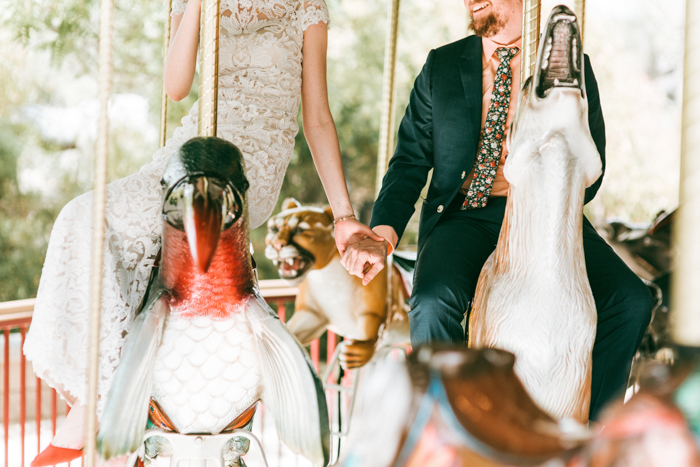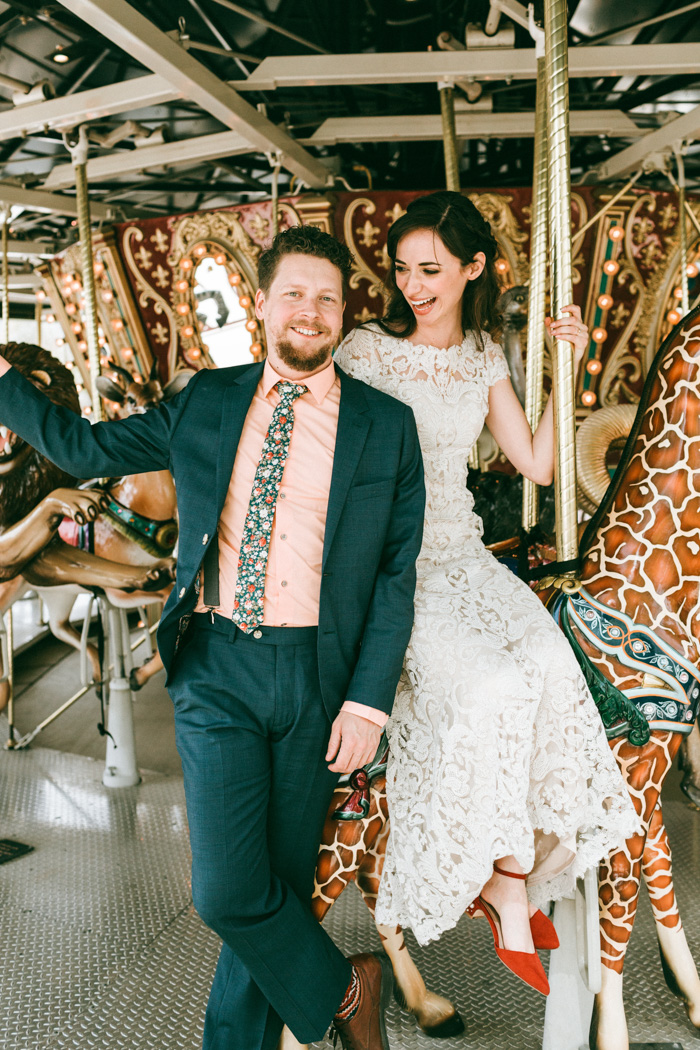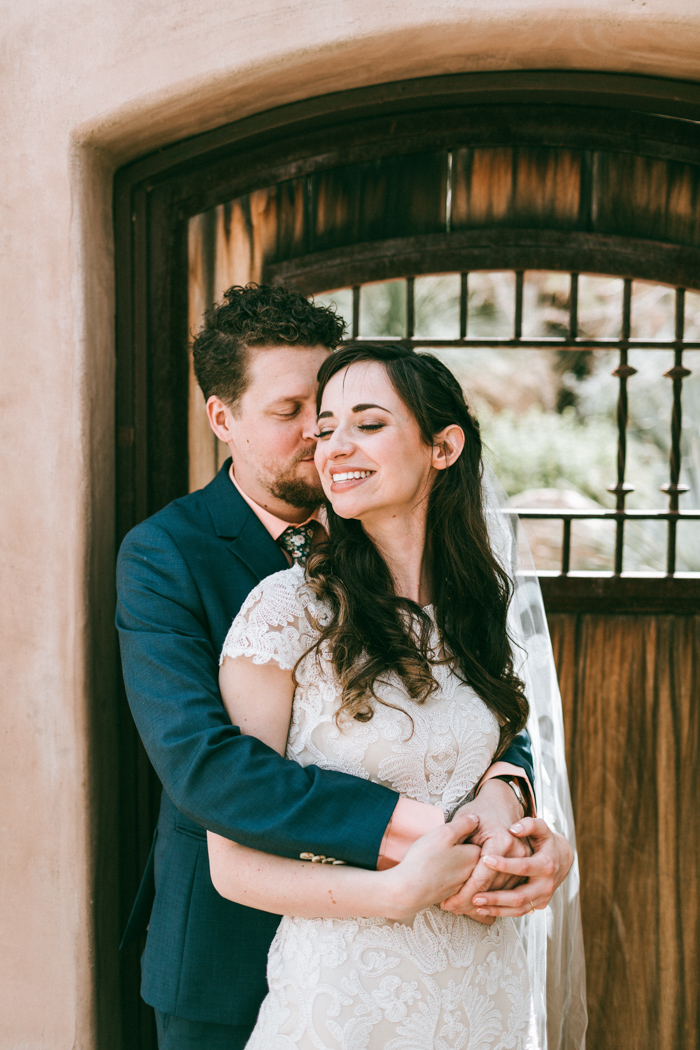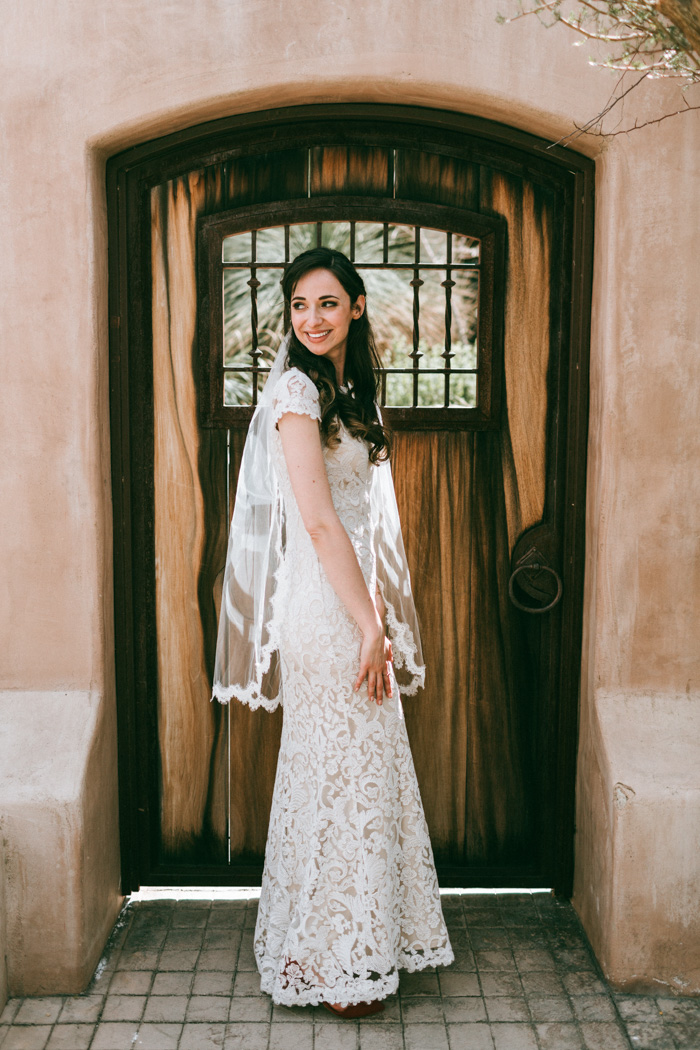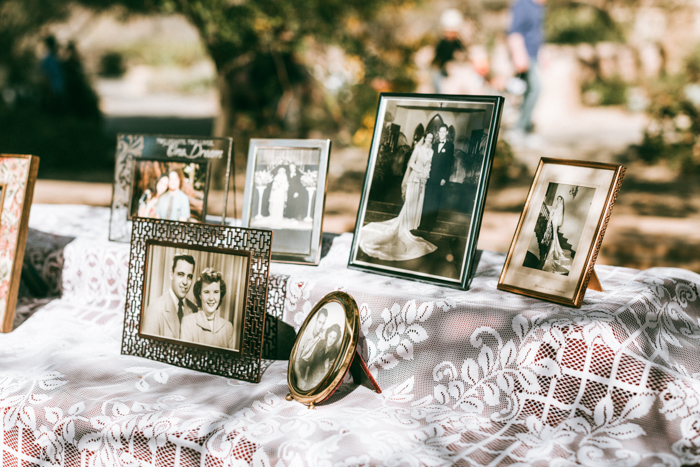 The desert is a surprisingly vivid place if you look closely. Tiny pops of color exist in the petite flowers that bloom in spring, and an entire palette of colors exist in the ever-changing sky. We chose bright red from the red rock, orange from the sunset, and teal from the cool desert shadows. These colors are all reflected in the rug that hung from the arch during the ceremony.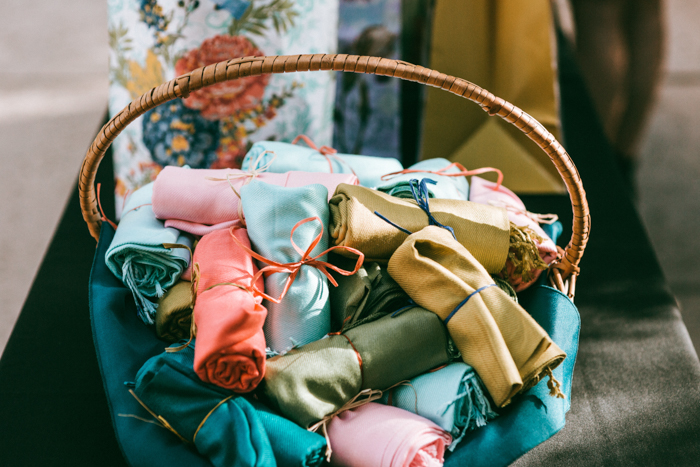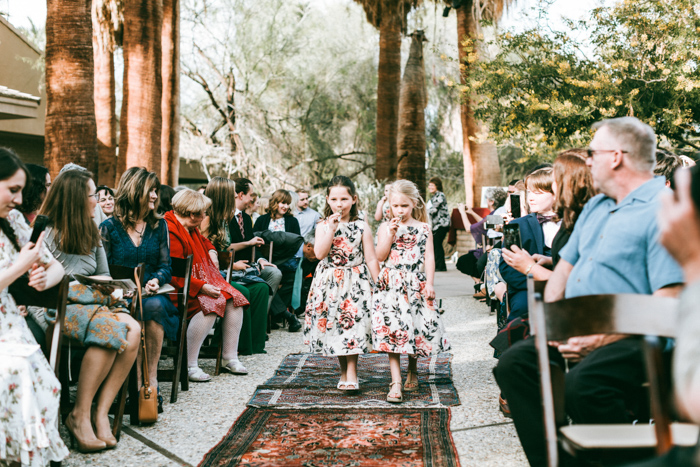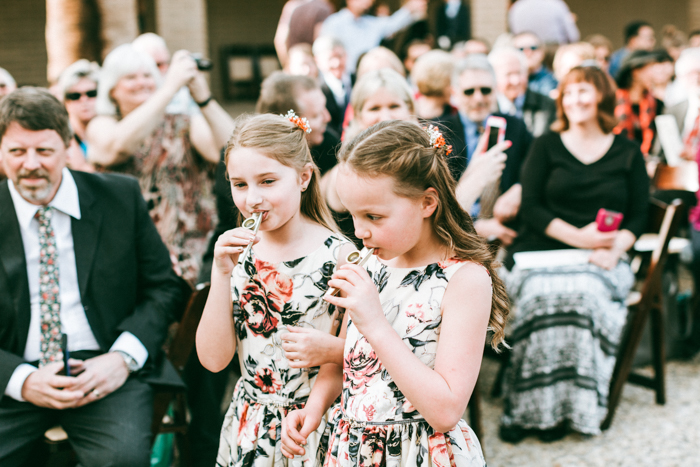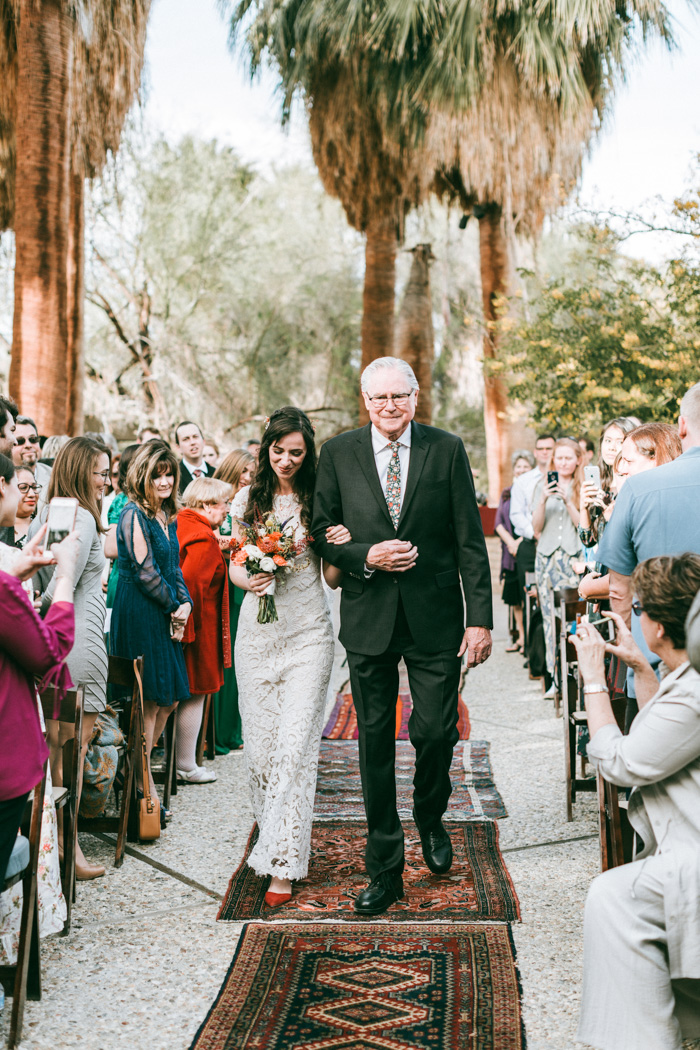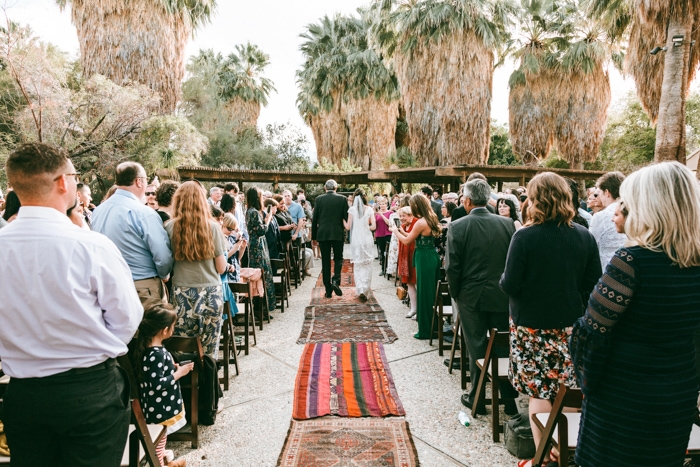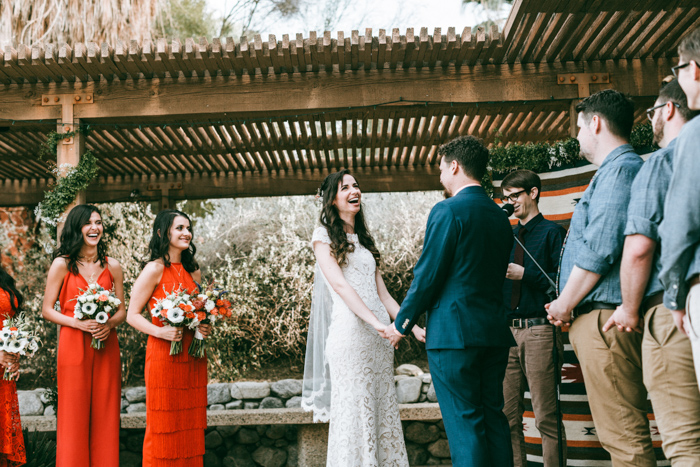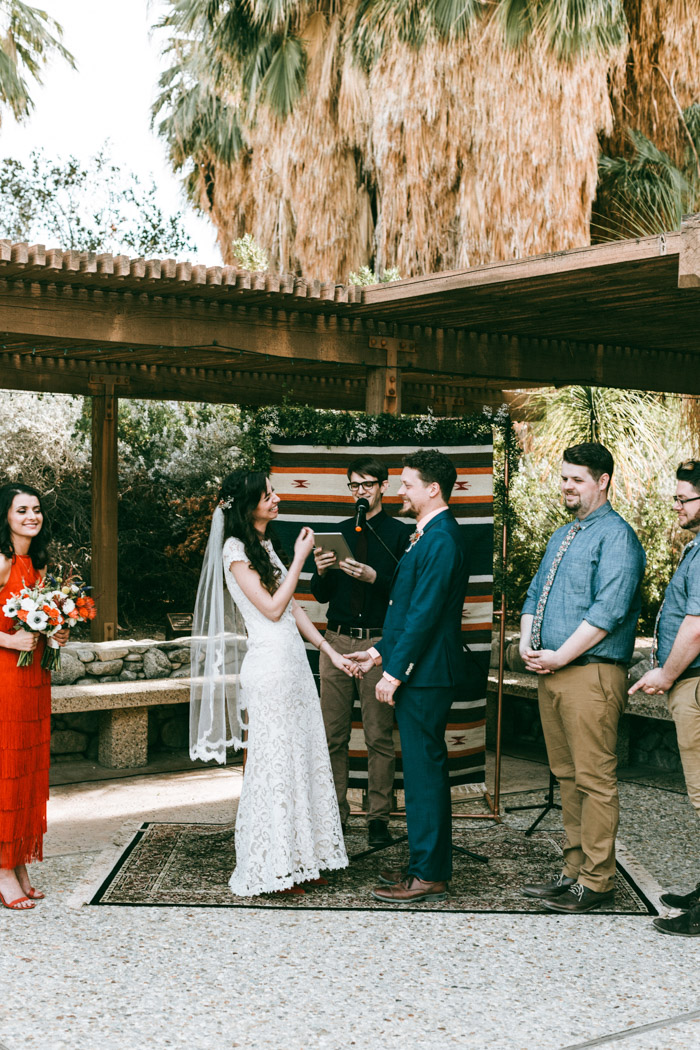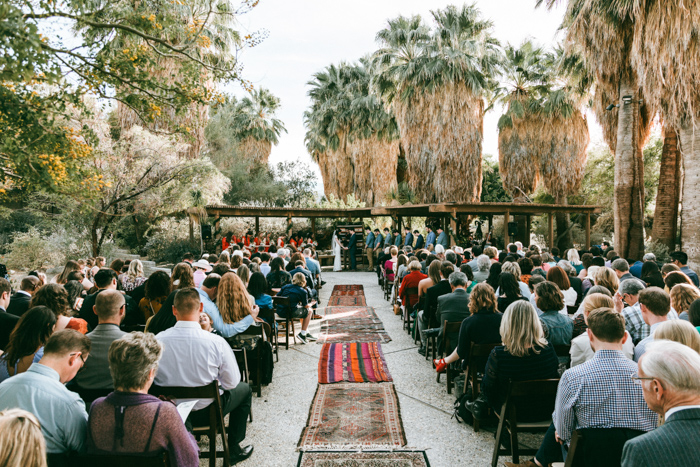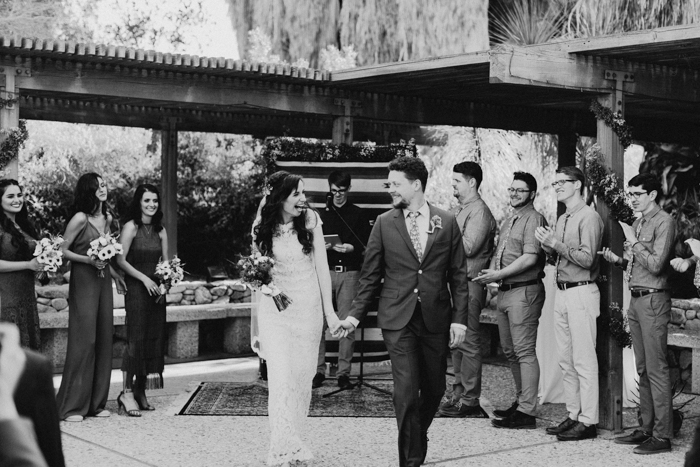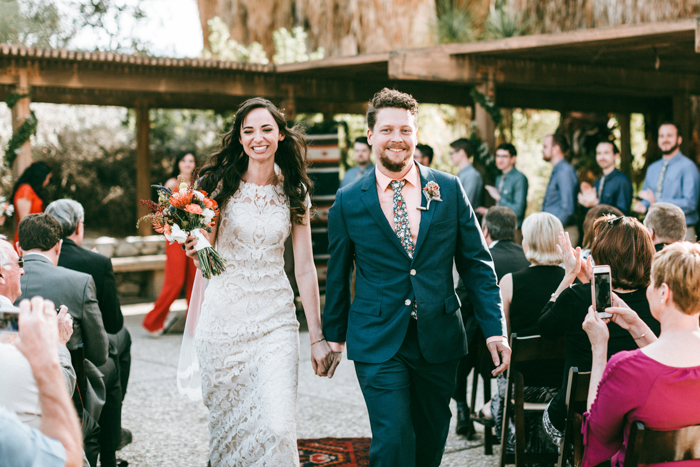 Choose what you love! We've been to many weddings with string quartets or gentle vocals. We decided to go with a local bluegrass band instead. They played our favorite songs and set the tone for our flower girls to walk down the aisle playing "Here Comes the Bride" on kazoos. If you love laughing and being silly, make your wedding that way! Don't worry about what anyone else thinks.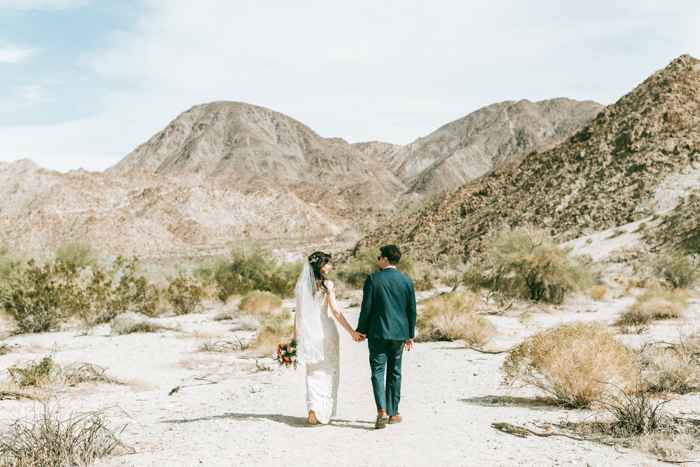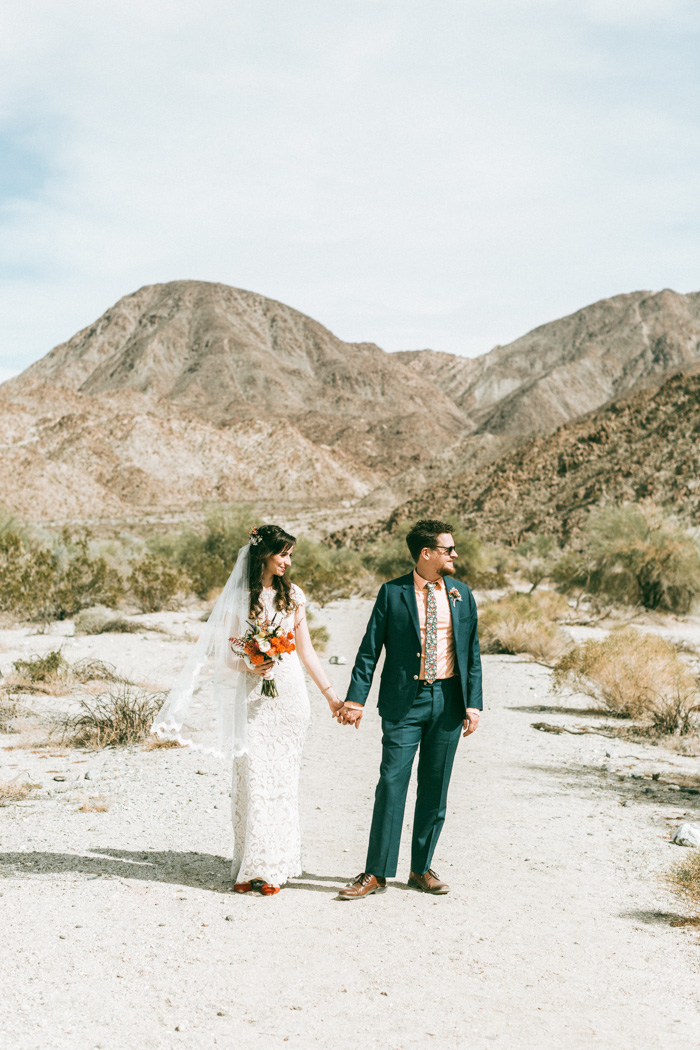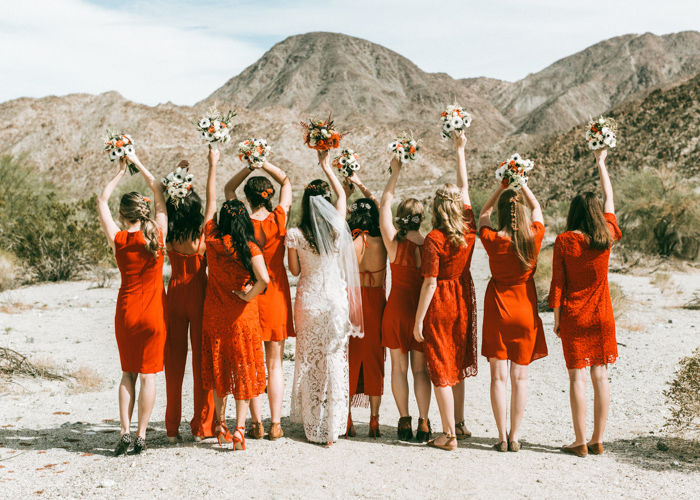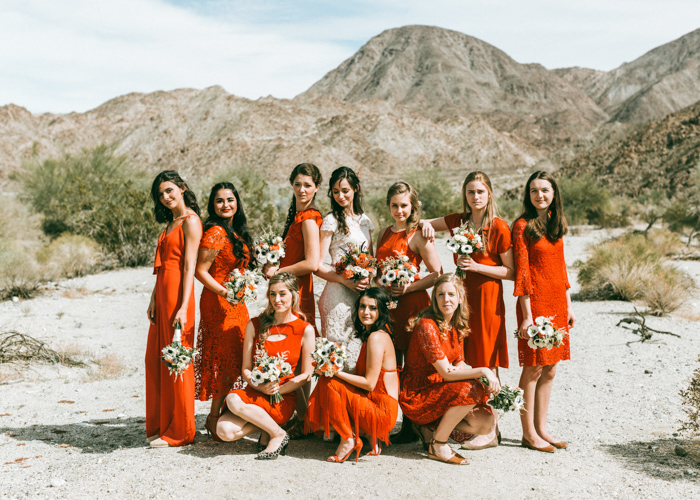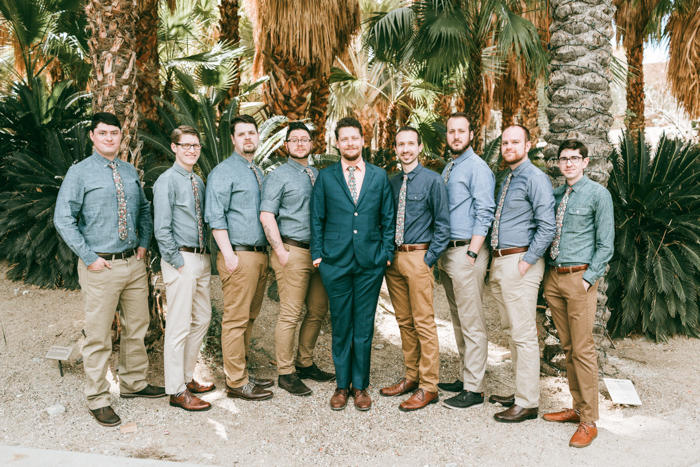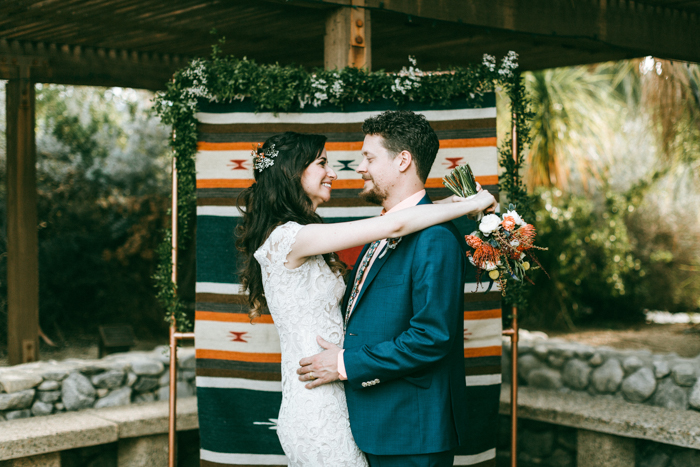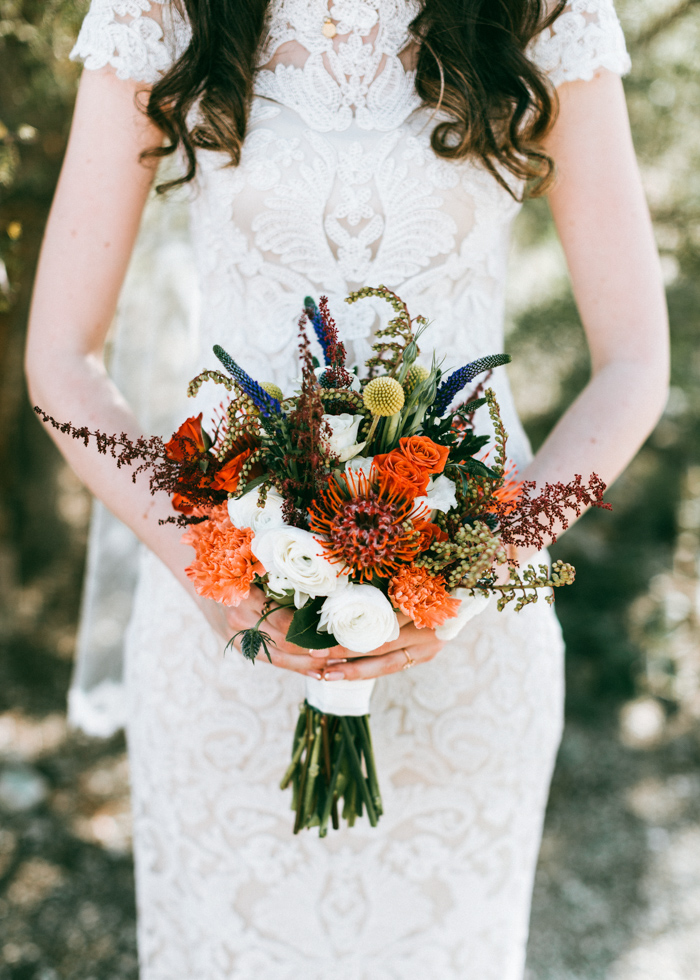 I love to craft, so DIY was a huge part of the wedding. For my first project, I sewed colorful heating packs that said "warm hugs" on the front as thank you gifts for my bridesmaids. I also painted the invitations and thank you cards, then made copies of them at Kinko's. Kevin addressed the envelopes in his beautiful calligraphy. I made our wedding arch out of PVC pipe and spray painted it to hold a rug backdrop. And, finally, I cut 275 party favor pyramid boxes with my Silhouette cutter and Kevin made several tea mixes for the tea bags inside. All the DIY helped us save money, but it was a lot of work. Recruit all the help you can if you decide to go this route.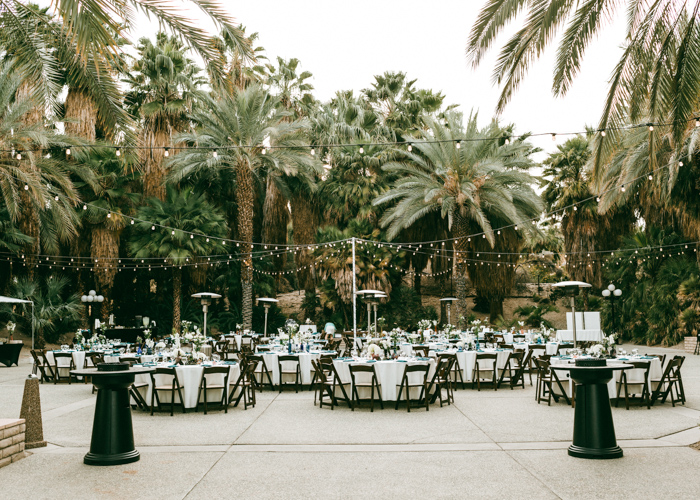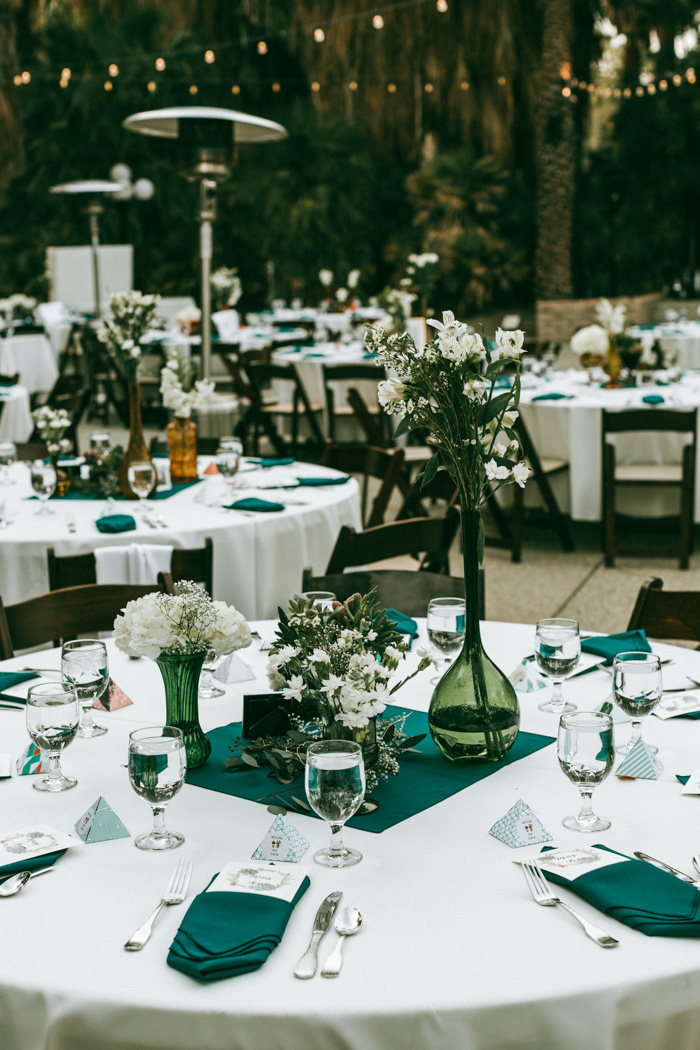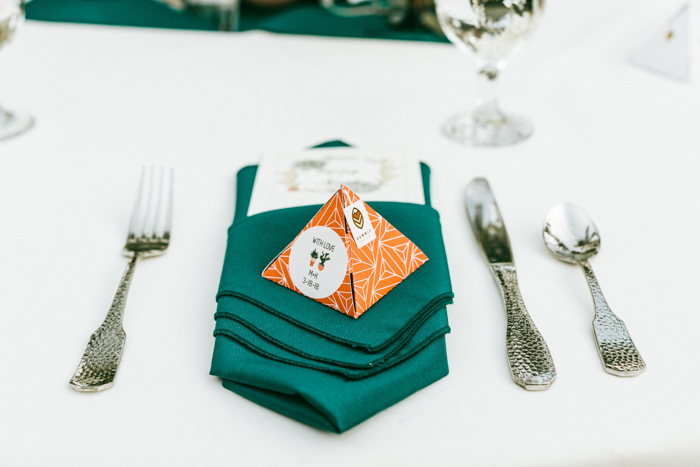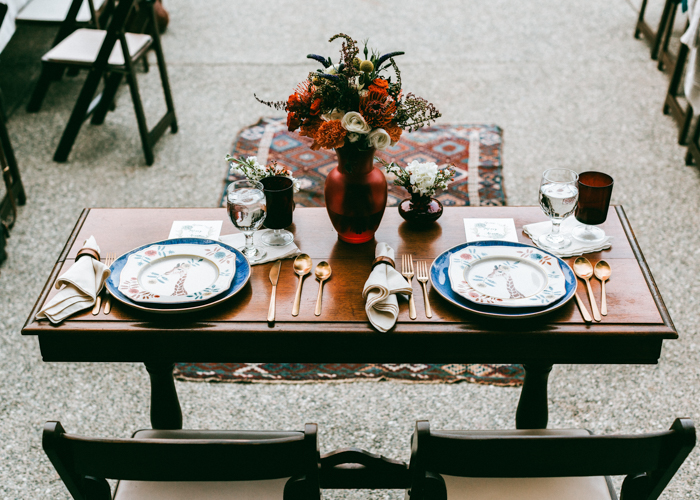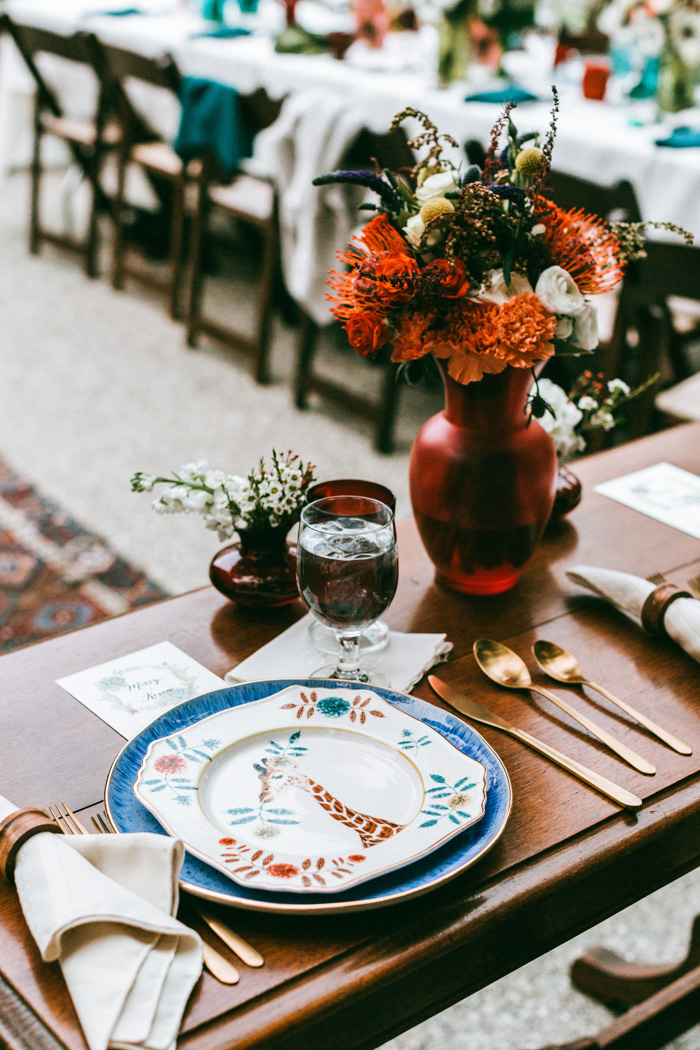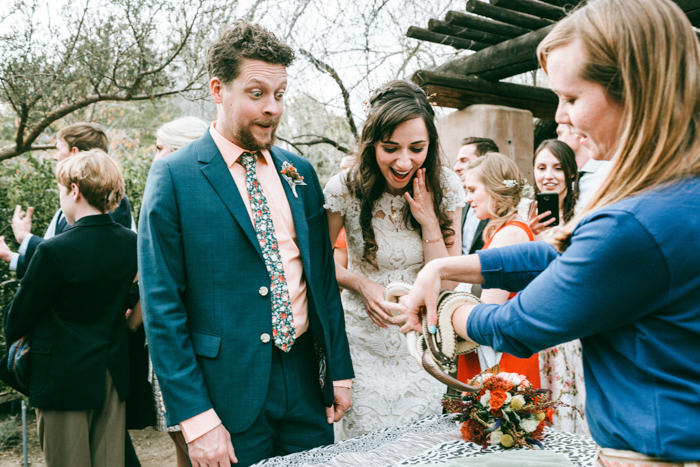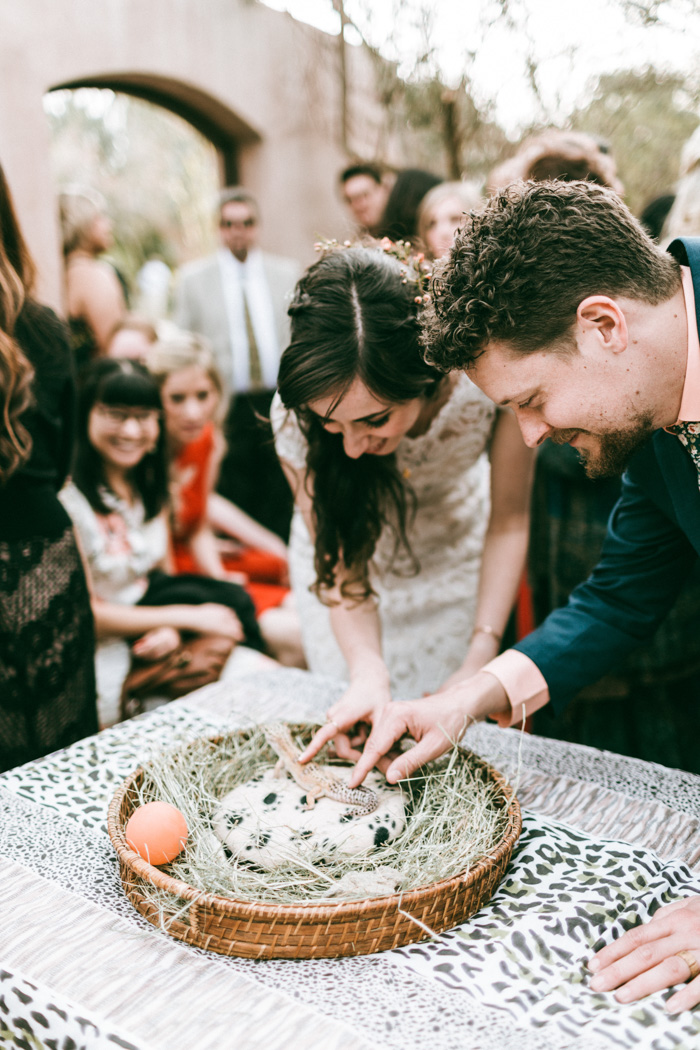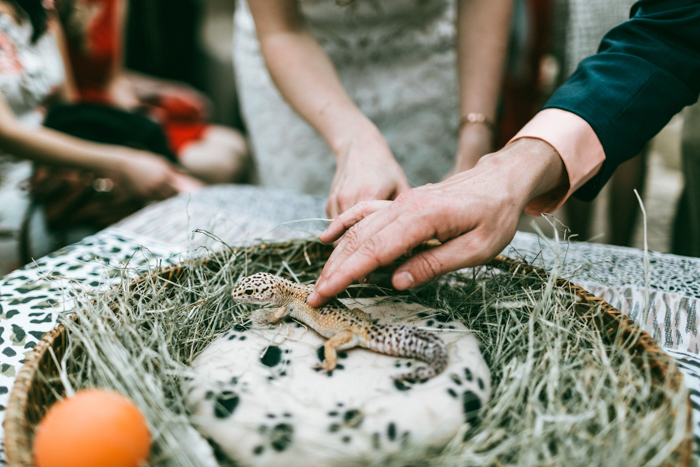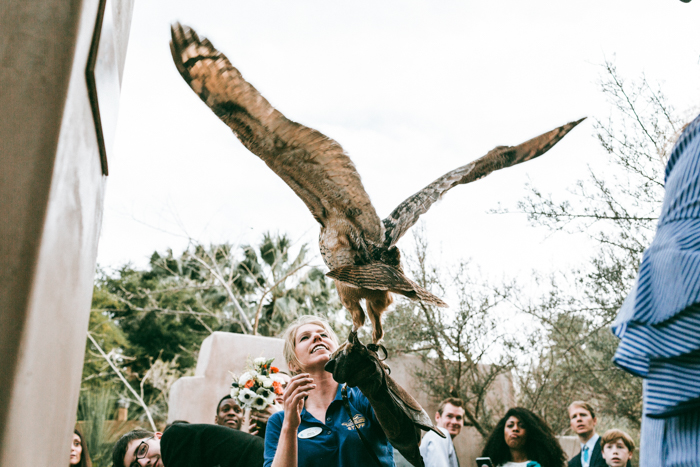 Emily Poole, our photographer, was an absolute joy to work with. She was positive, light-hearted, and patient. Her style is crisp and ethereal, and she has an eye for candid moments. We are so grateful she was there to capture our wedding!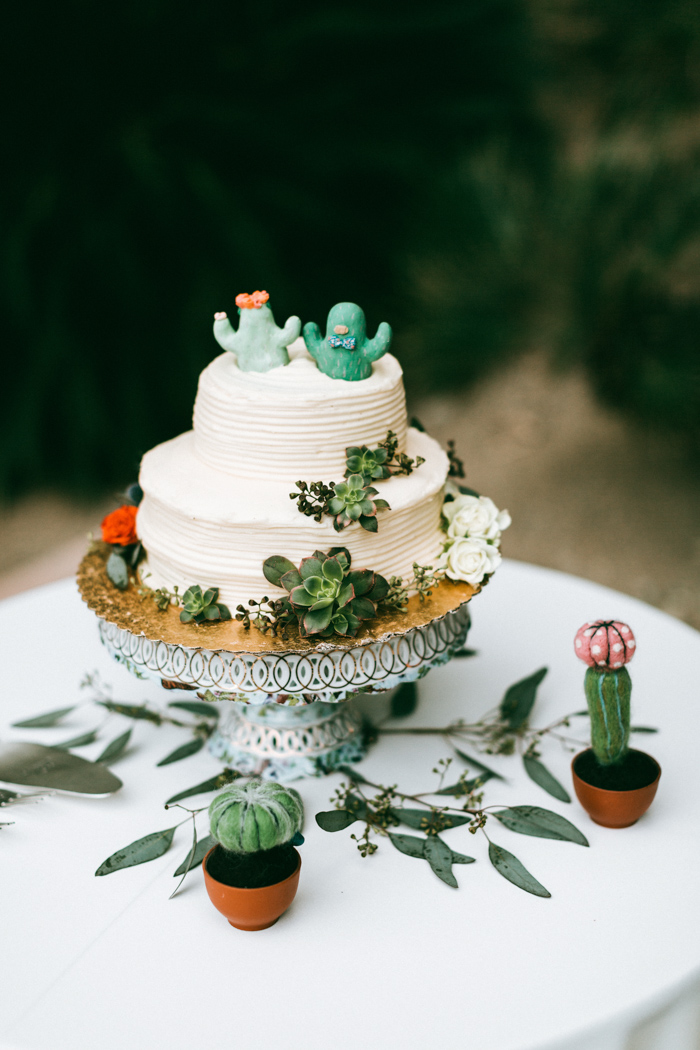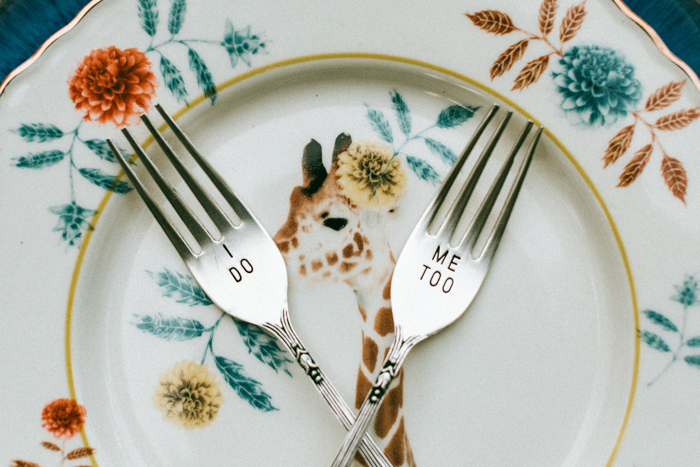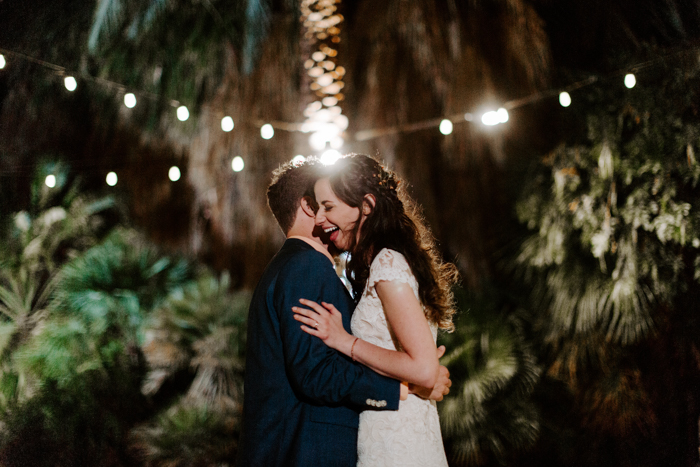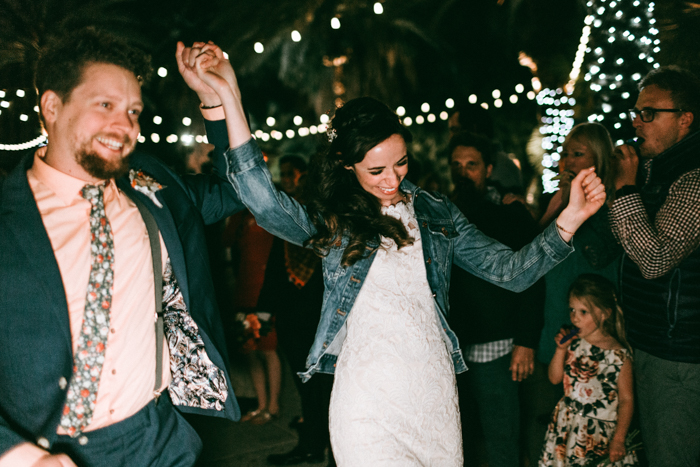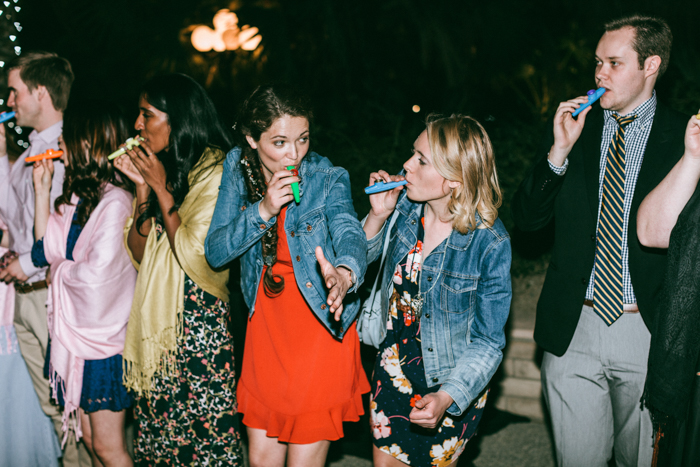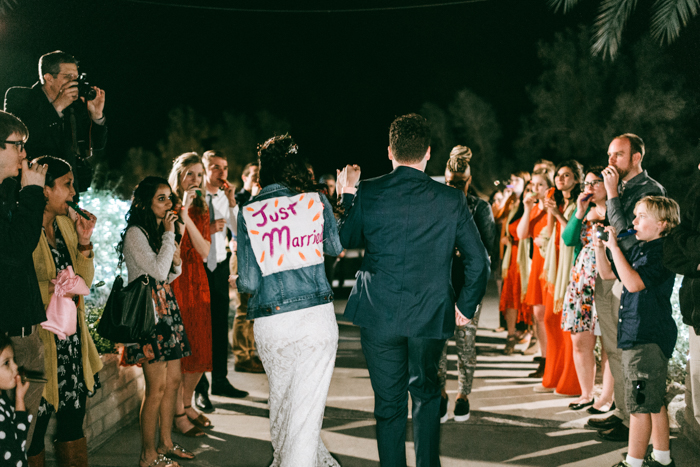 Our warmest congratulations to Missy and Kevin and a huge thanks to them for sharing their beautiful wedding at The Living Desert with Junebug! Love this quirky venue? This couple tied the knot in a vintage Toronto streetcar ceremony!