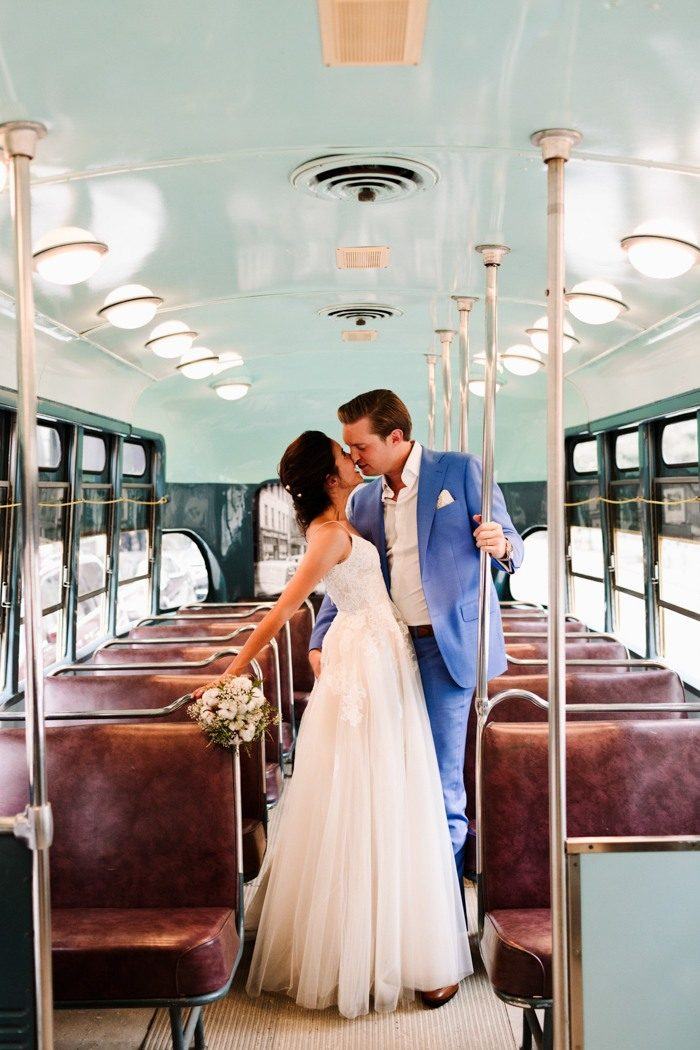 Cassandra and Justin bucked tradition and wed in an adventurous vintage streetcar ceremony while driving around Toronto, creating an urban theme full of whimsy, wonder, and lots of laughter. This unpredictable, playful couple found humor and convenience in the unconventional nuptials: the streetcar was able to pick up the guests up at their hotel and drop everyone off at the stunning reception at MomoFuko. The beautifully decorated venue featured rustic herbs as greenery, plenty of candles, romantic festoon lighting, and delicious Asian-fusion food served family style. Forget Me Not Flowers created the unique and slightly quirky bridal bouquet of baby's breath and cotton. The bride wore a truly stunning Monique Lhullier lace and tulle wedding dress featuring skinny straps and a low back that was the perfect mix of traditional, casual, and spirited. Photographer Laura Rowe made the most this fun-loving couple aboard their seriously photogenic streetcar and wandering the city blocks of downtown Toronto.
The Couple:
Cassandra and Justin
The Wedding:
TTC Vintage Streetcar, Toronto, Canada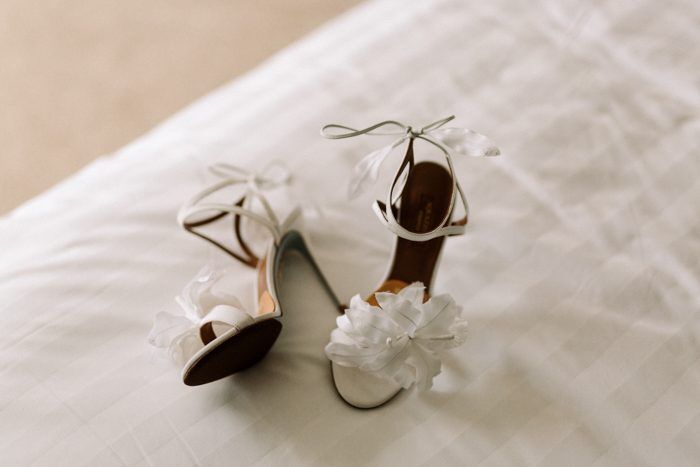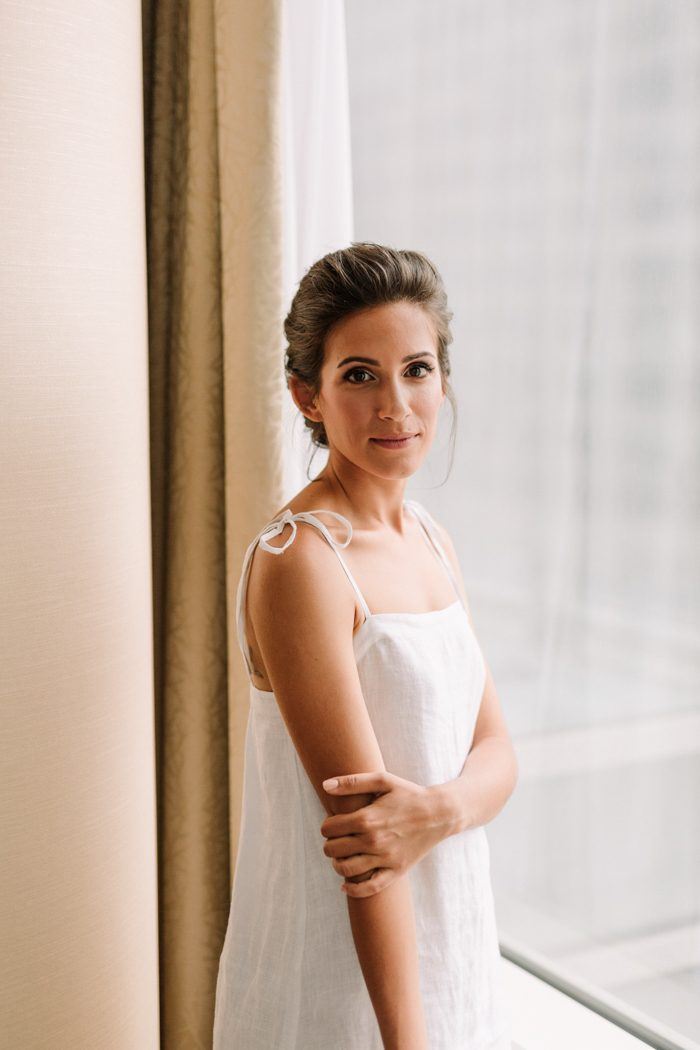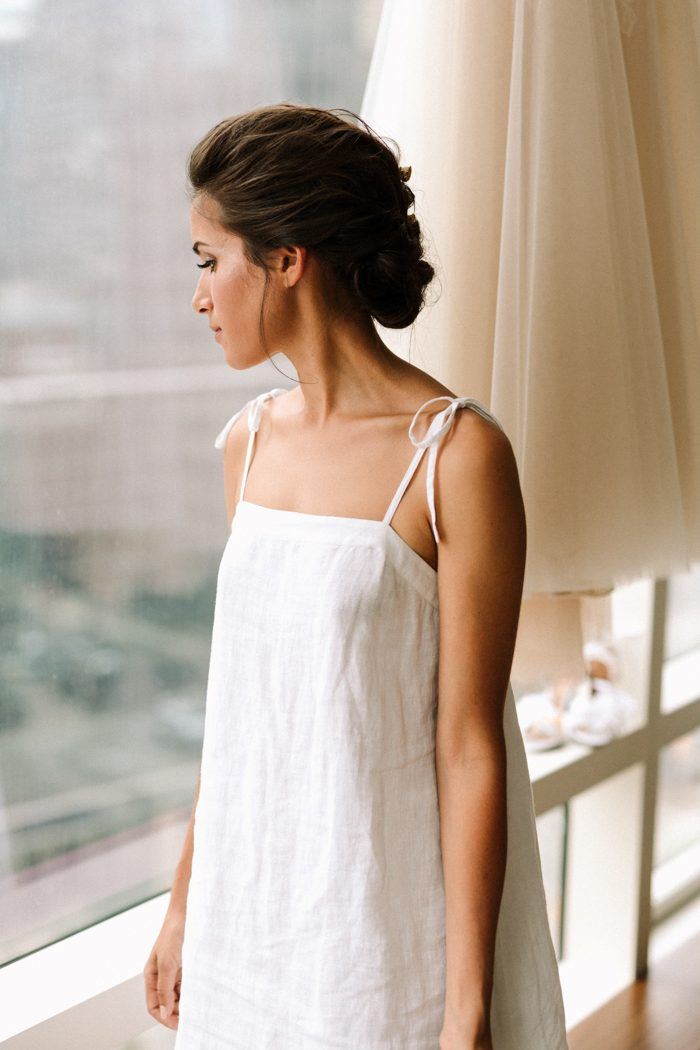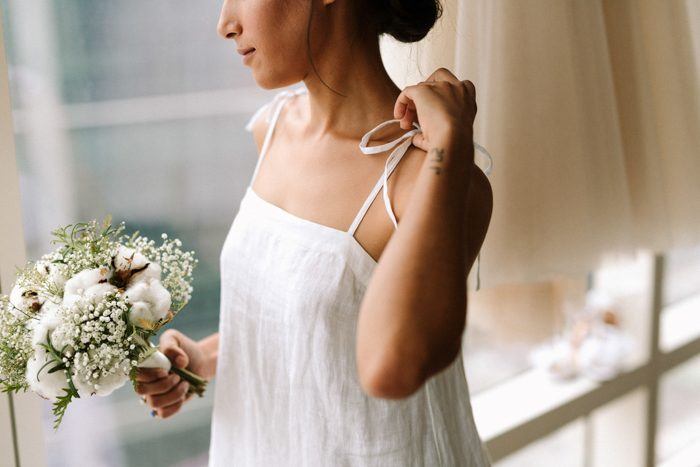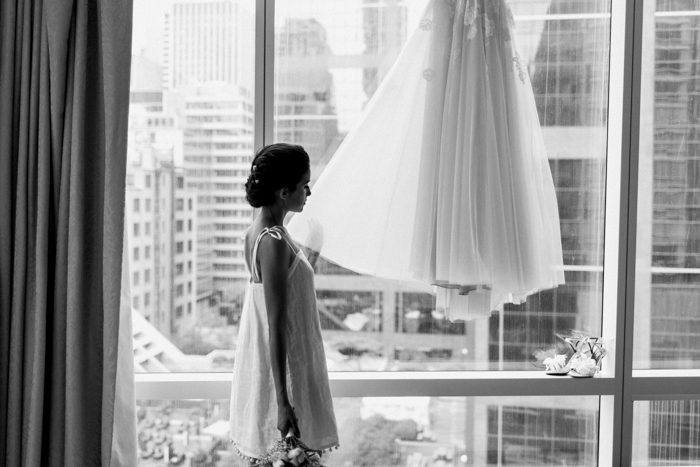 Laura is an angel and a killer photographer. She has the calmest energy, which is invaluable on your wedding day. She captured everything we wanted and did it all while being adorable and tiny and happy and perfect. And she has the cutest daughter in the world. You need to see her on her Instagram, you'll melt!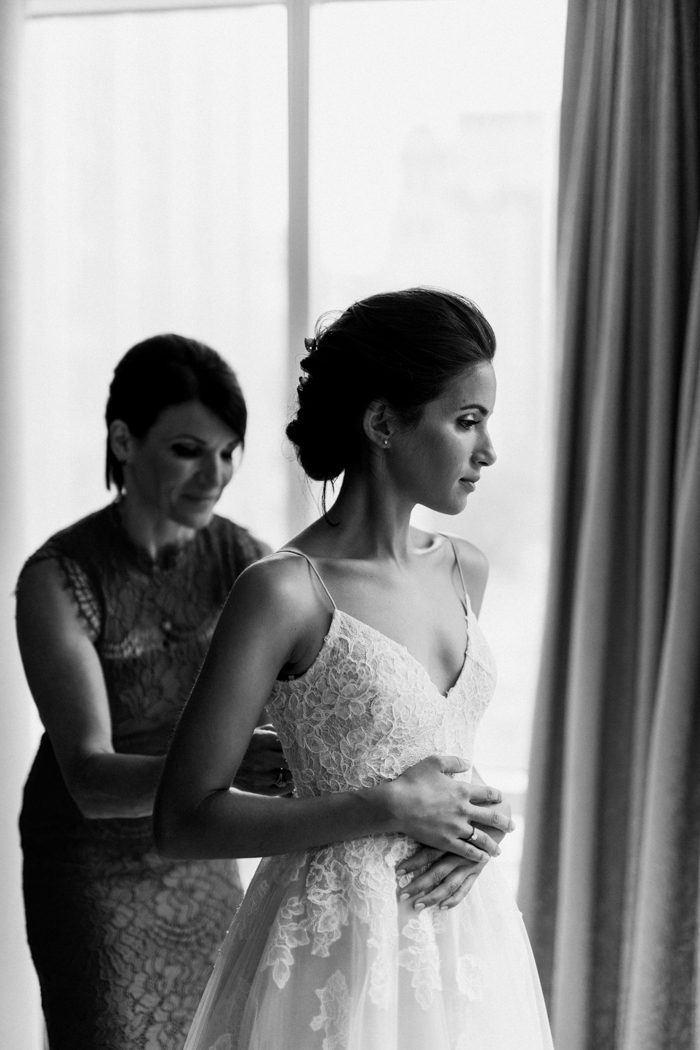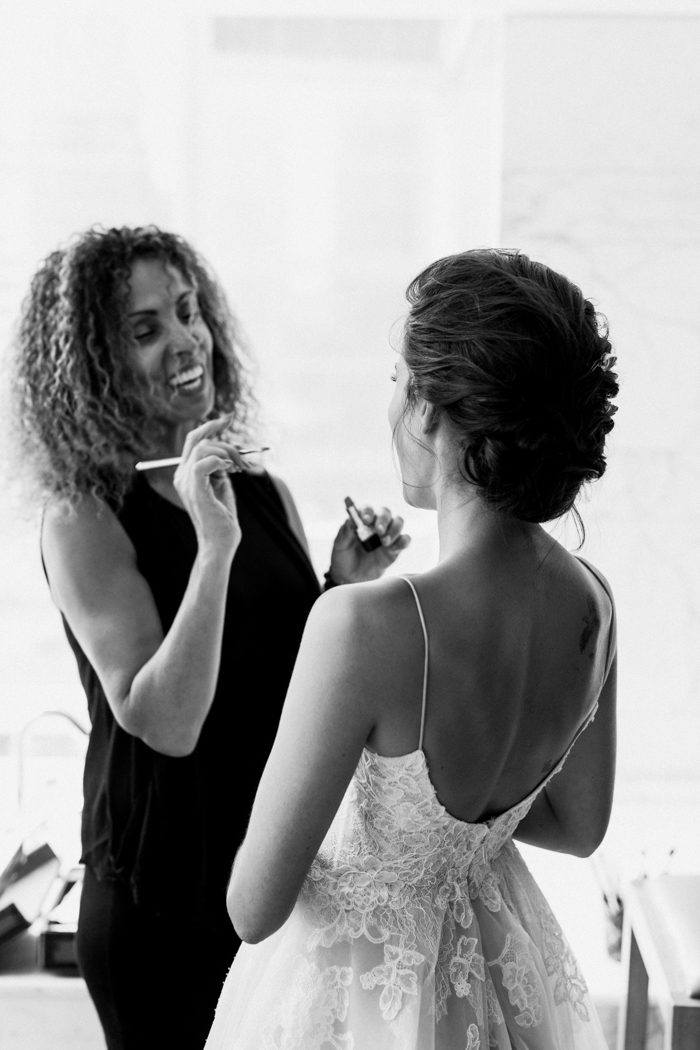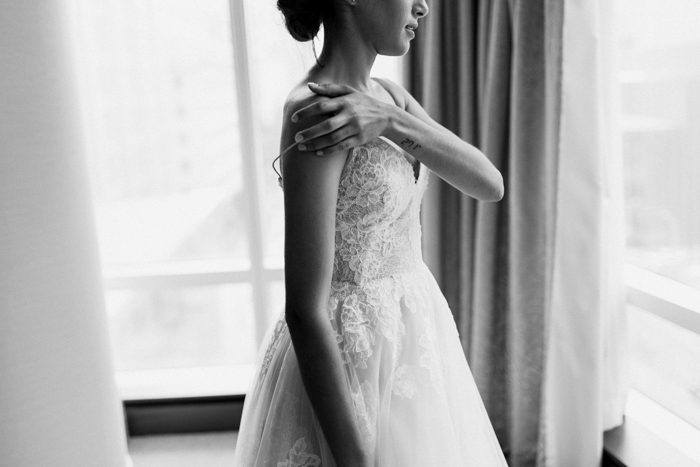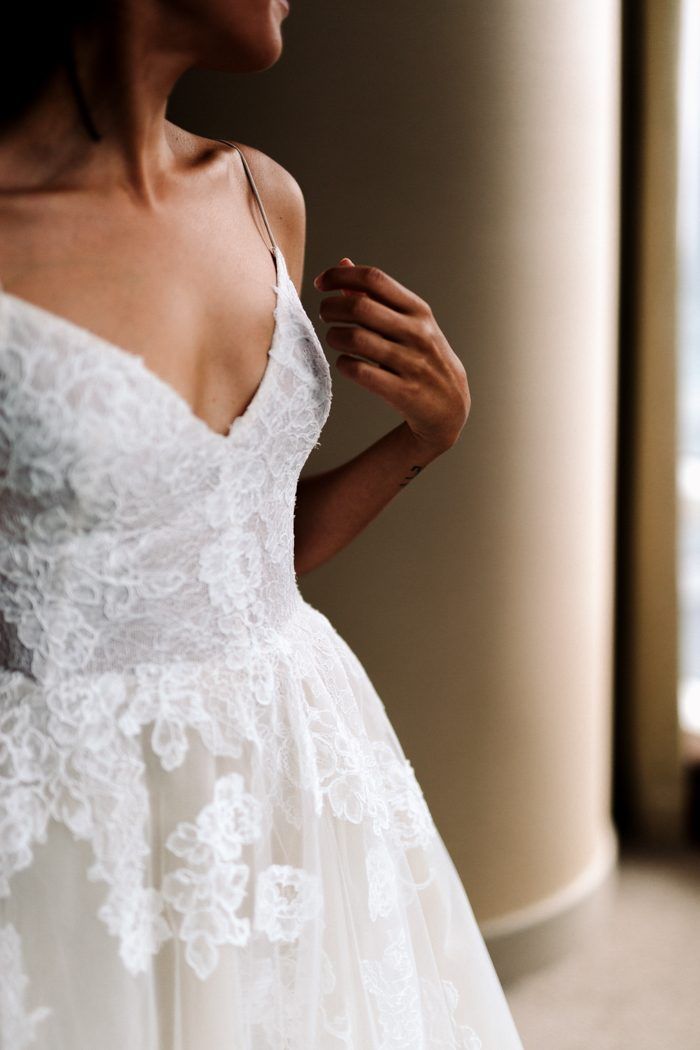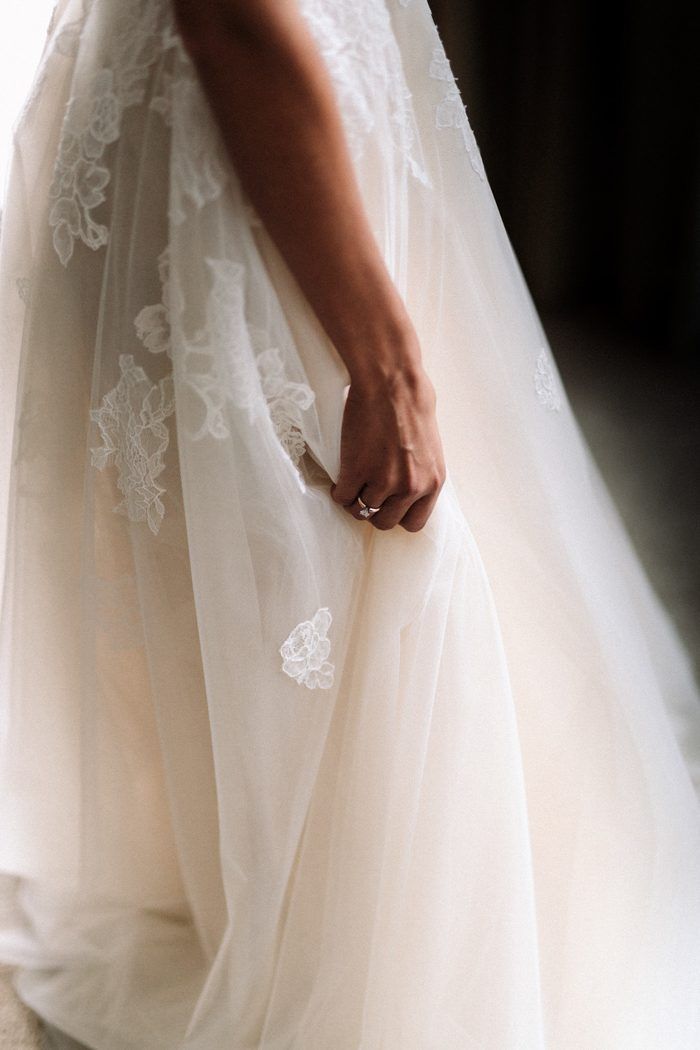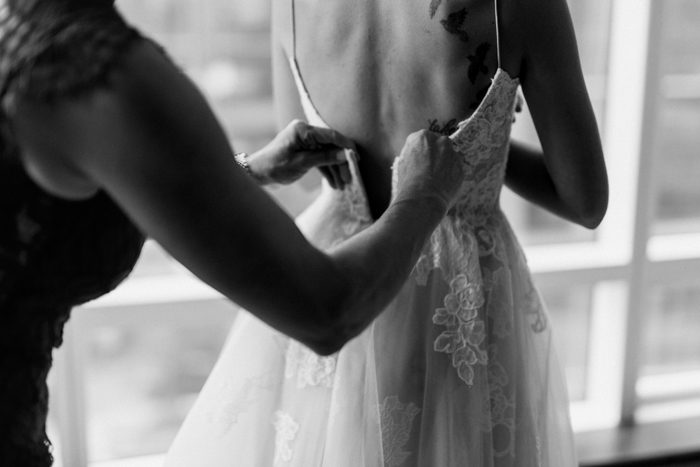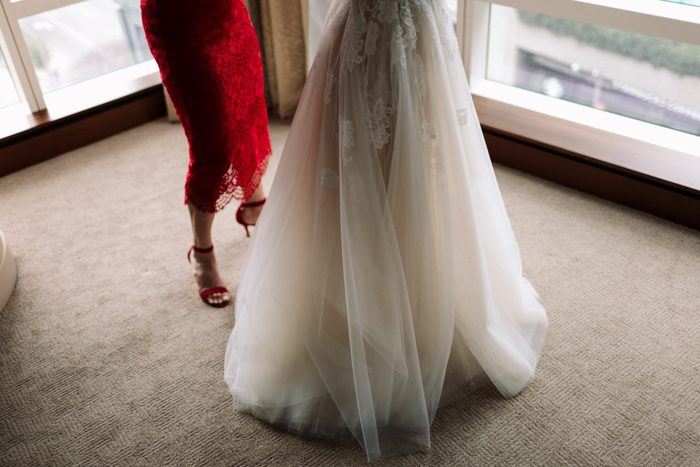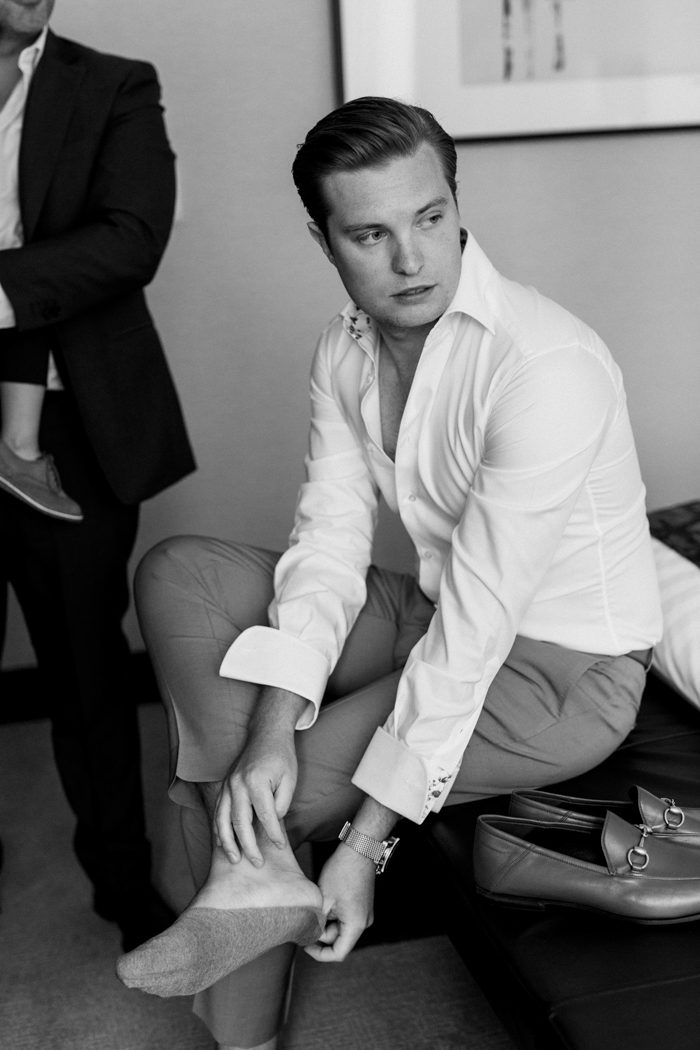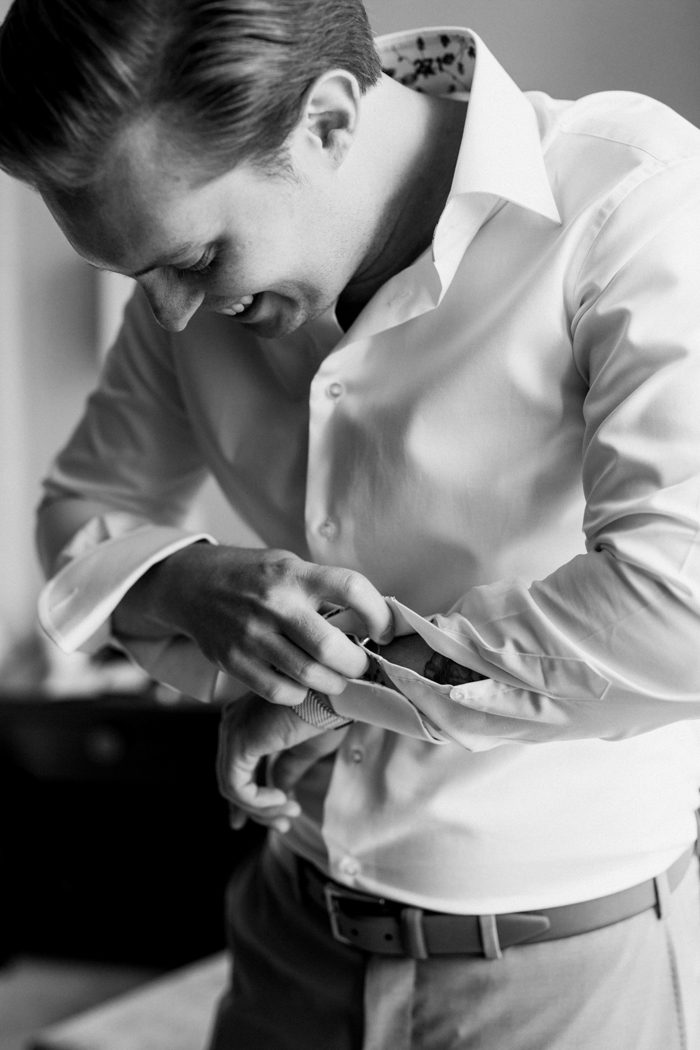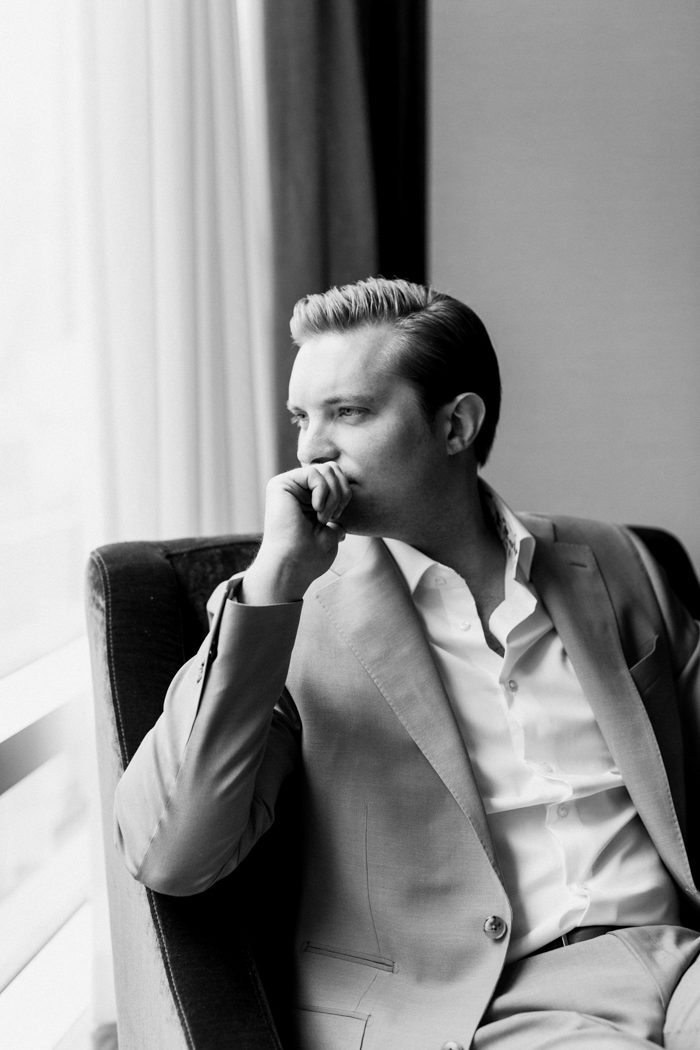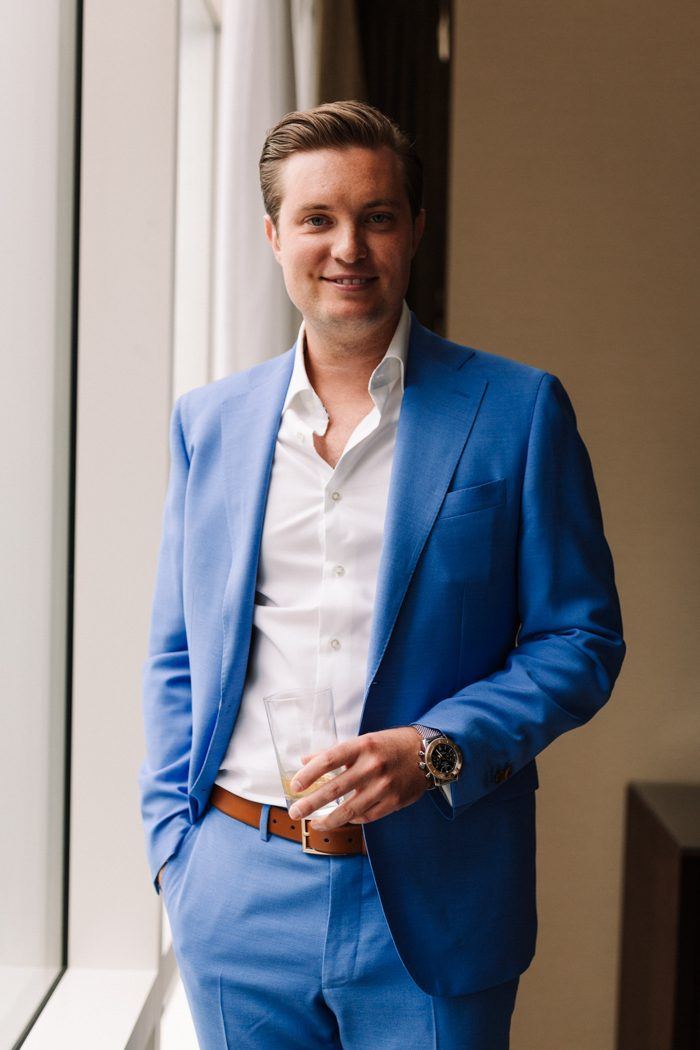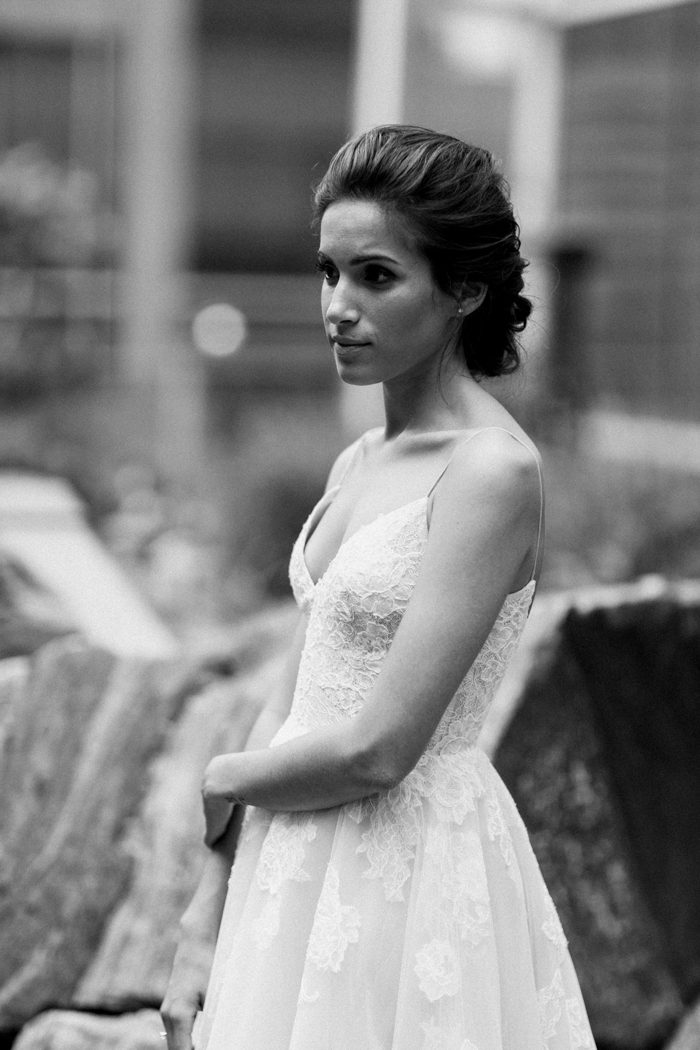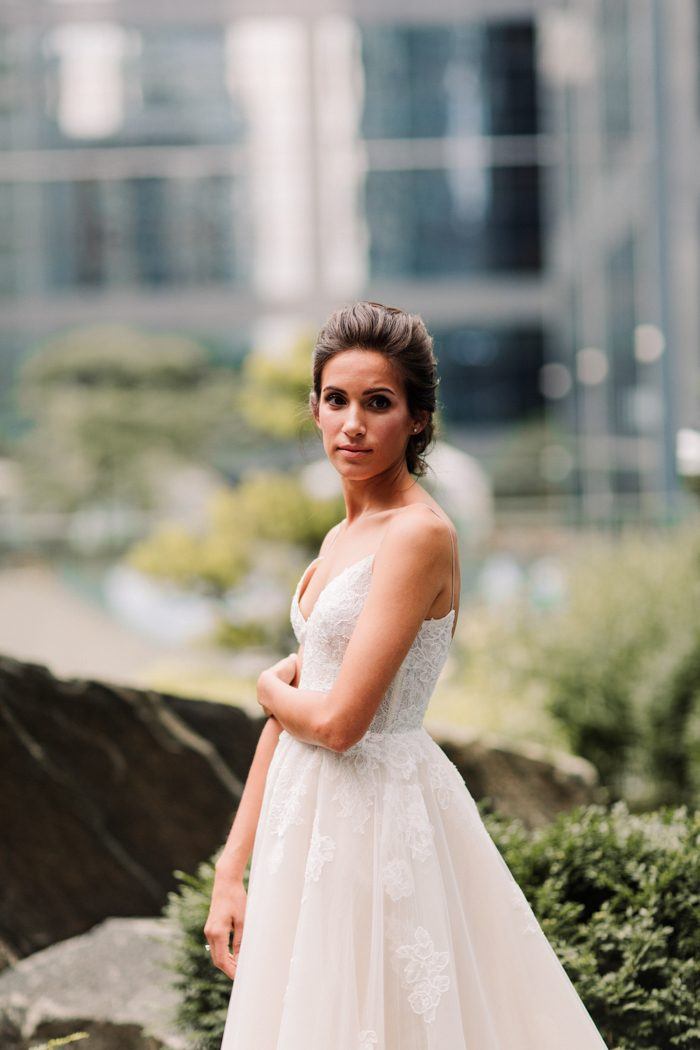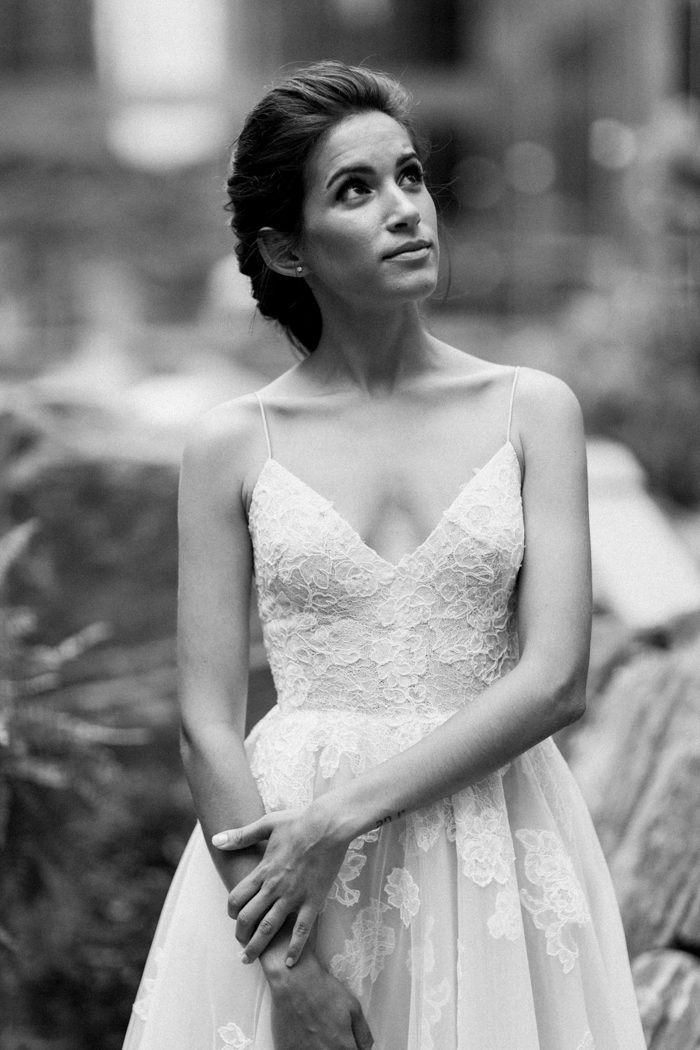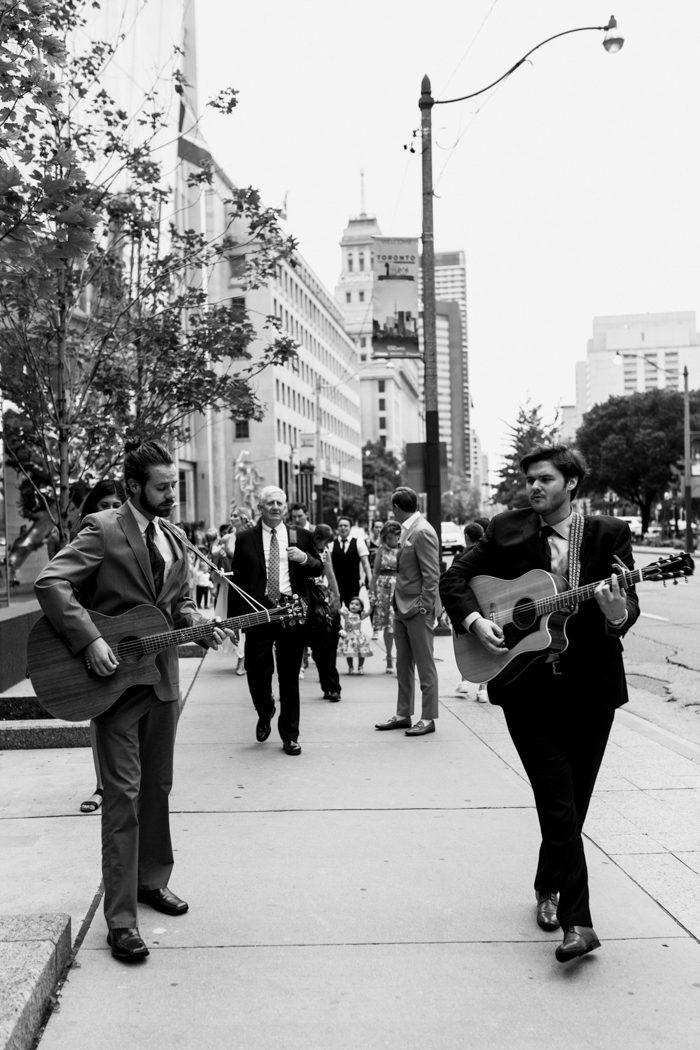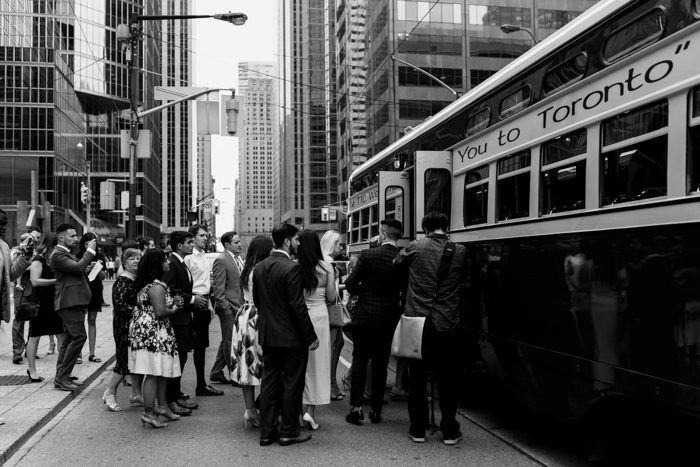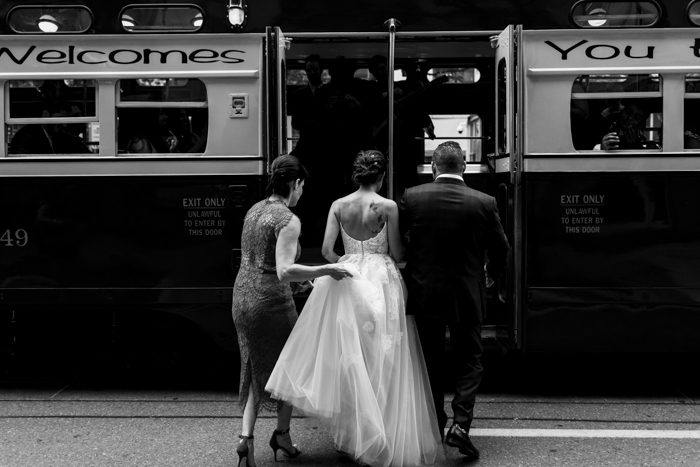 For me, it was getting onto the streetcar and seeing my husband standing there, soooo lame, I know. But we spent the night before apart and we are attached at the hip. For him it was definitely the food.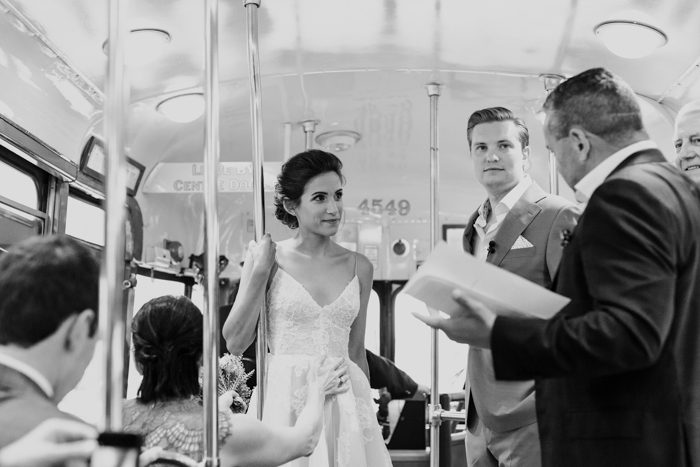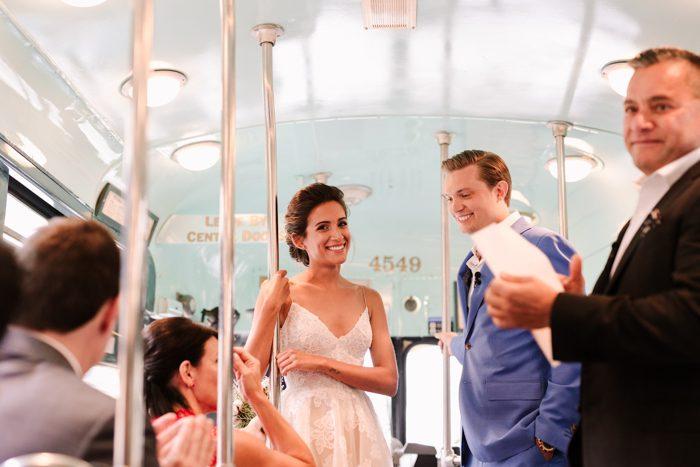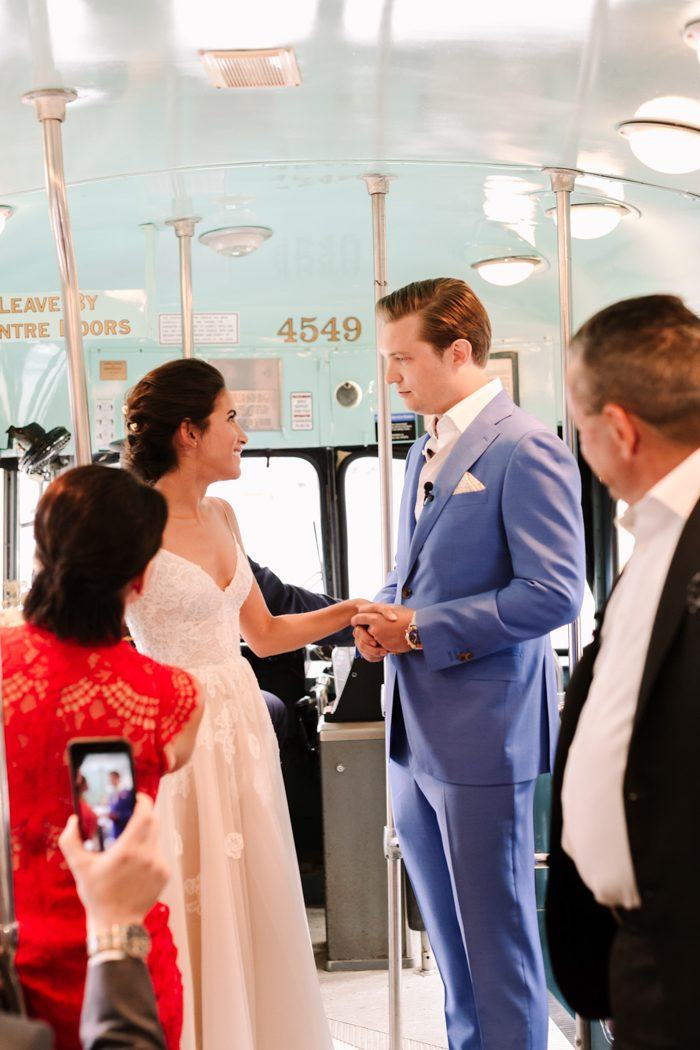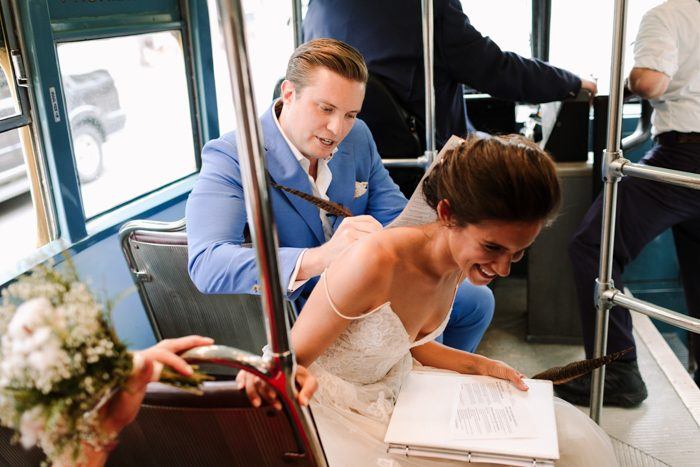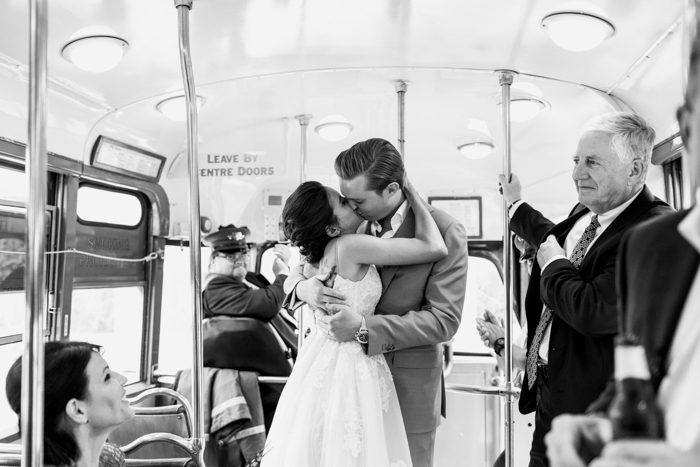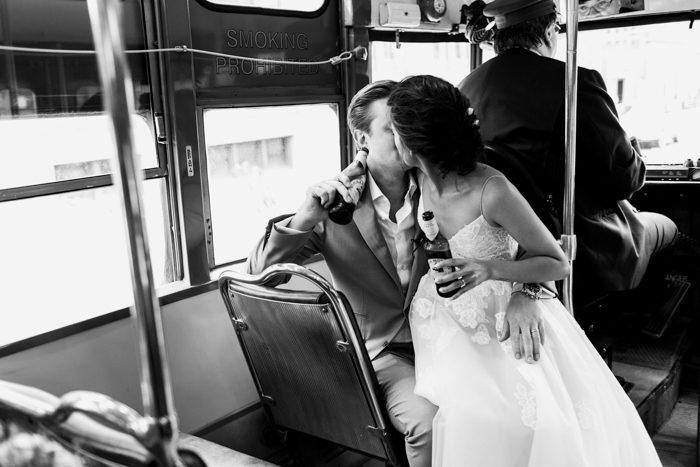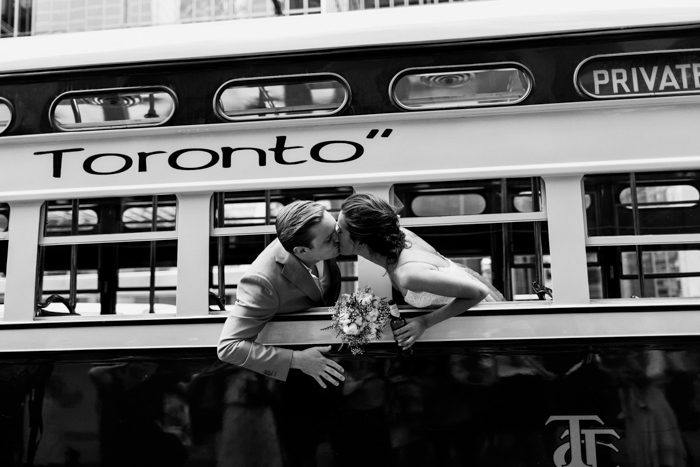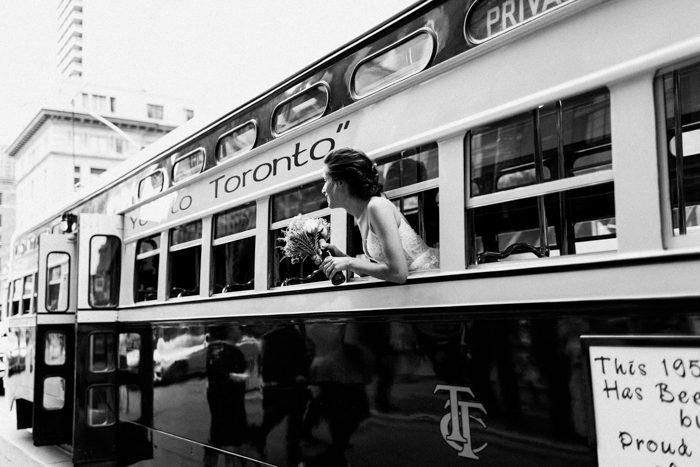 Plan the wedding you will look back on andsmile. Stop trying to make everyone else happy, andstop being scared of criticism. In the end, it's just you two, plan your wedding accordingly.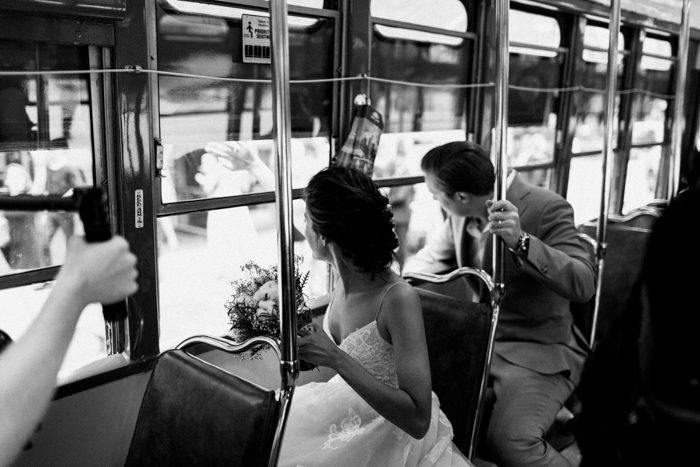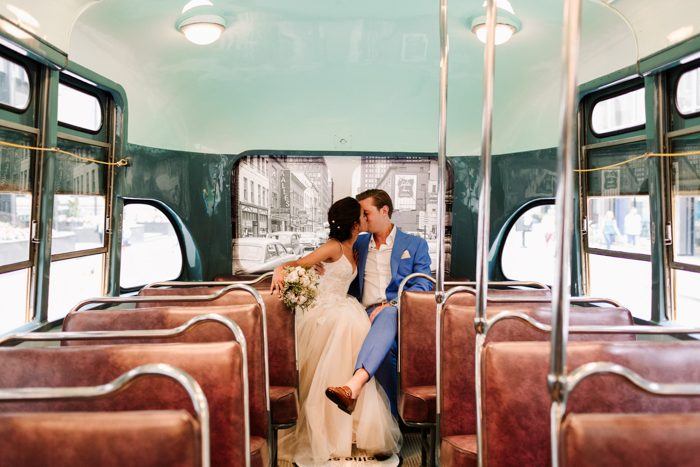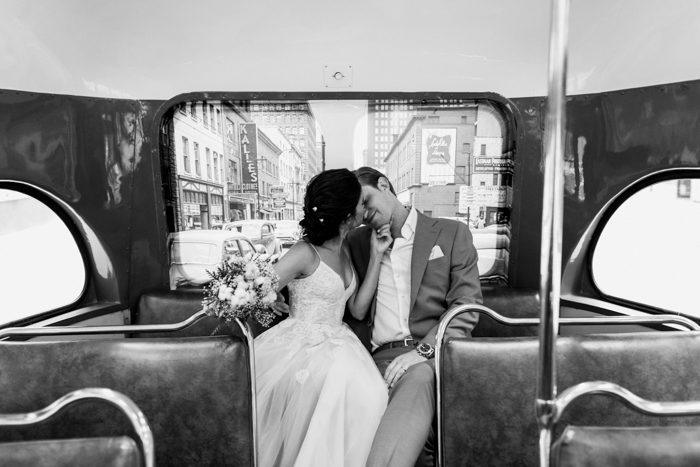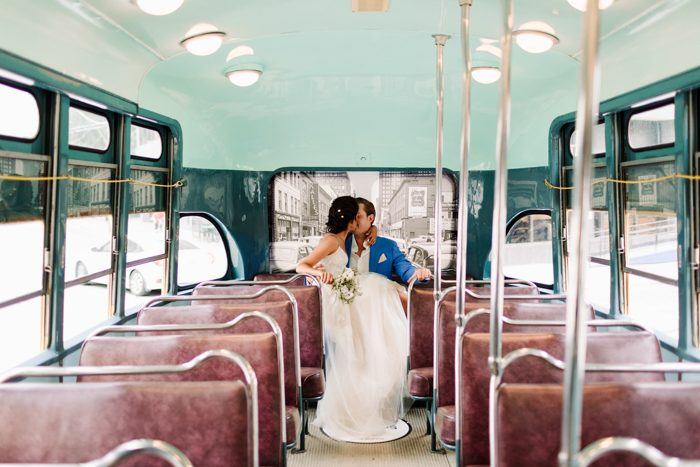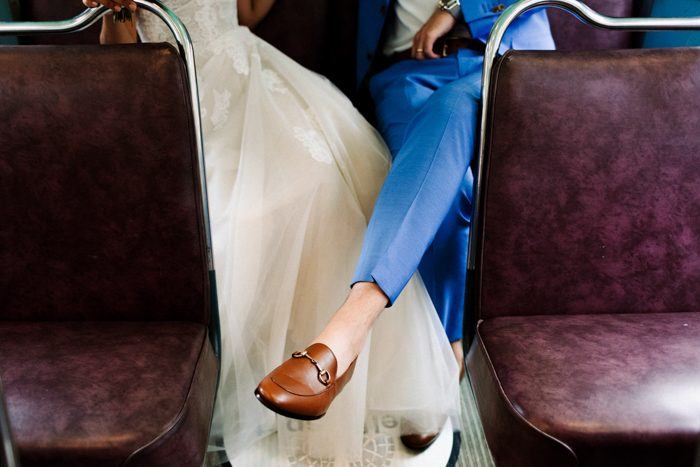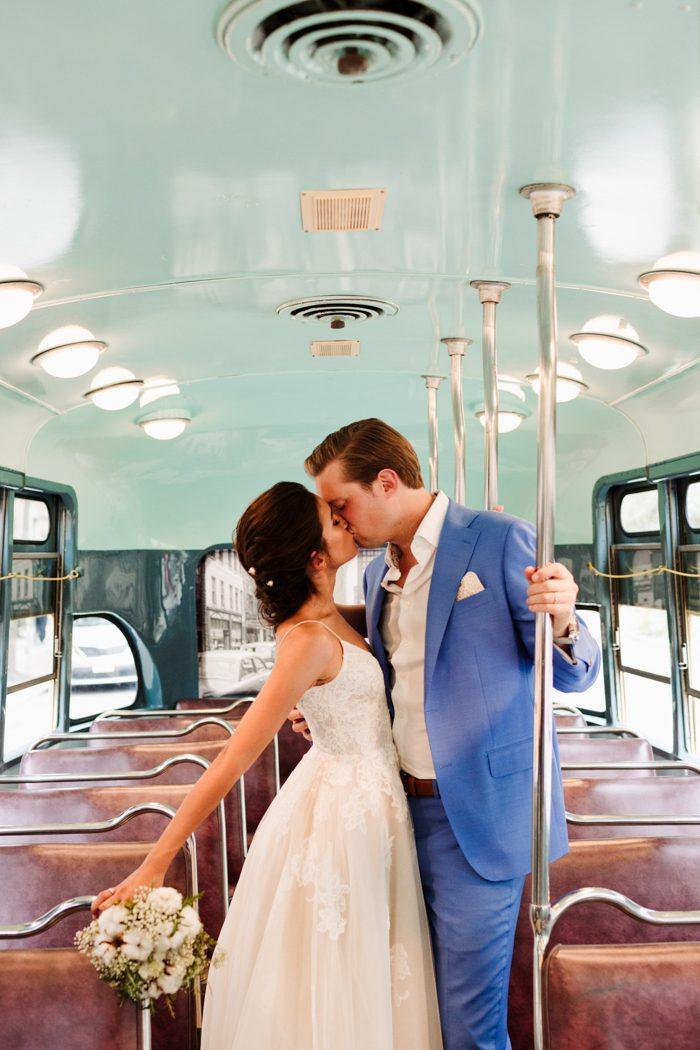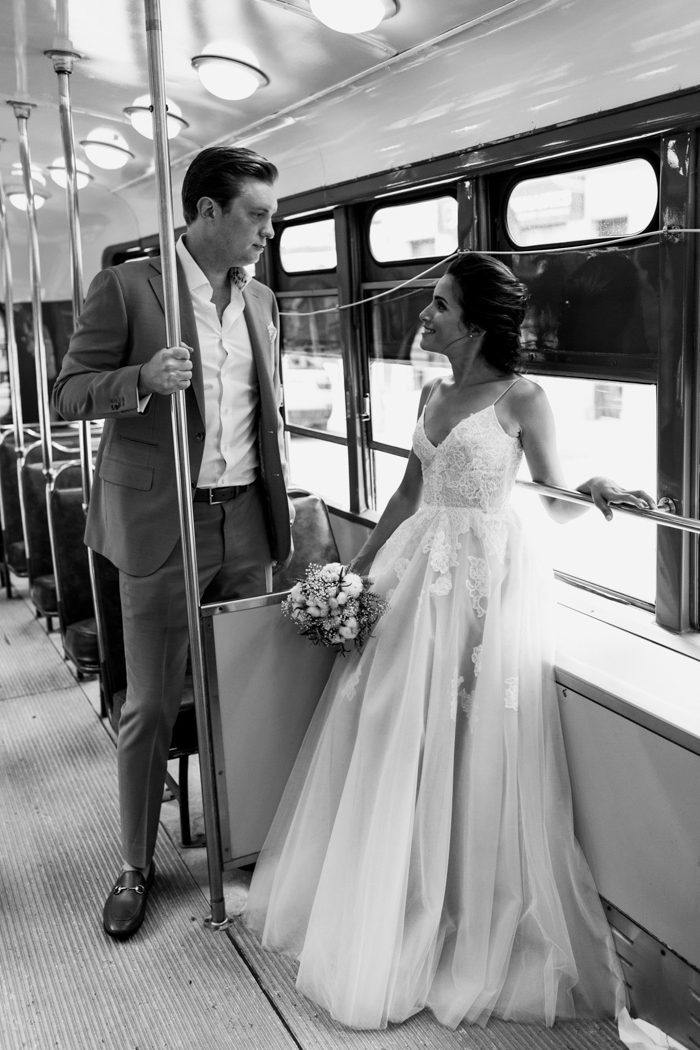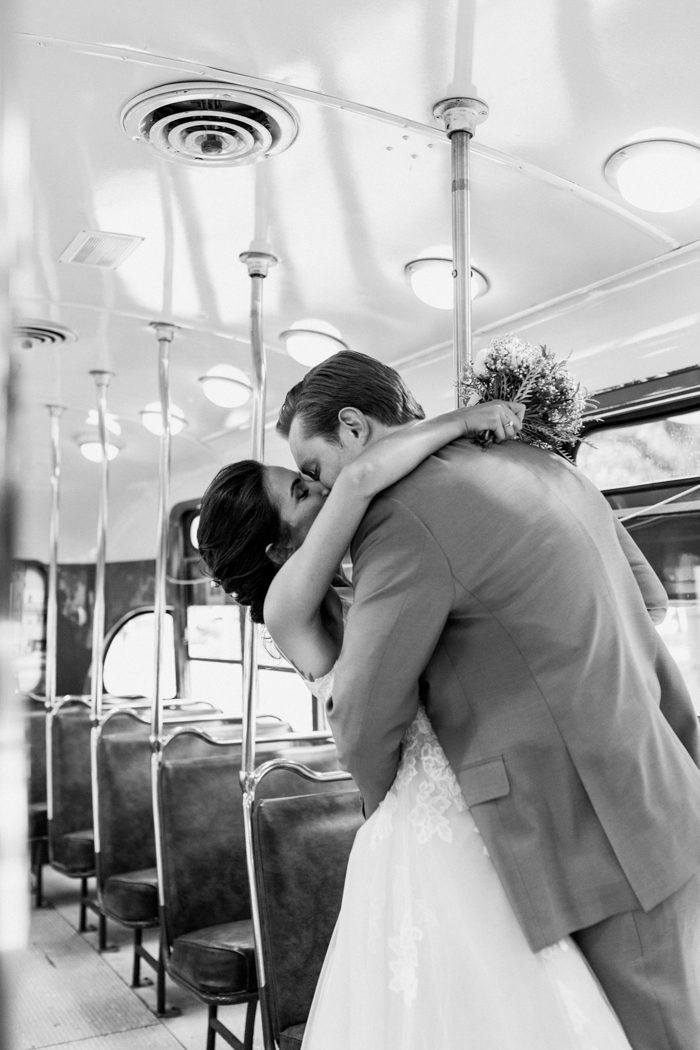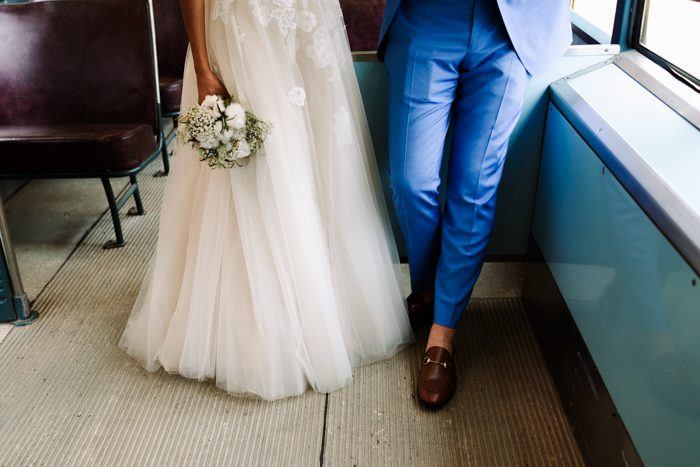 We did it on a vintage Toronto streetcar as it rode around the city. It made things a little messy, but we just laughed as things went wrong. It was totally worth it.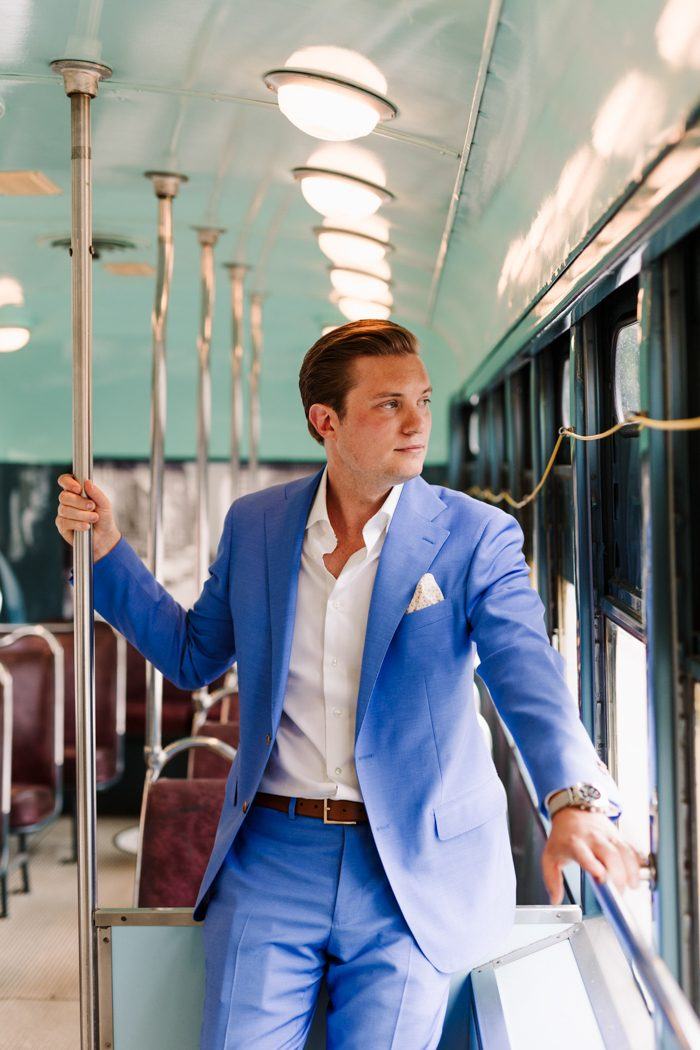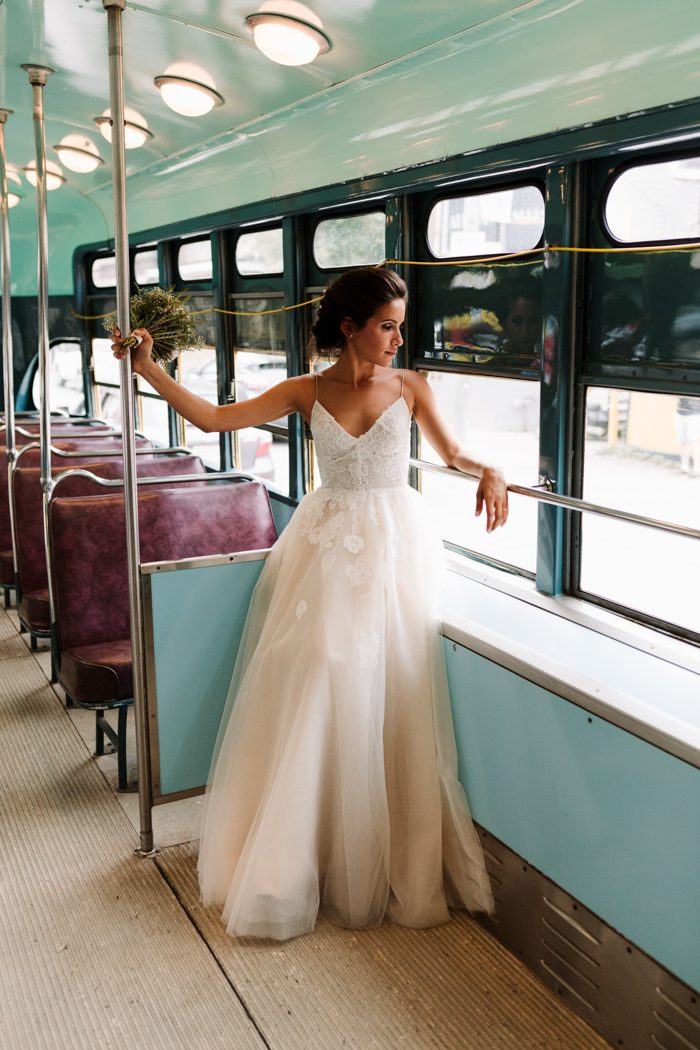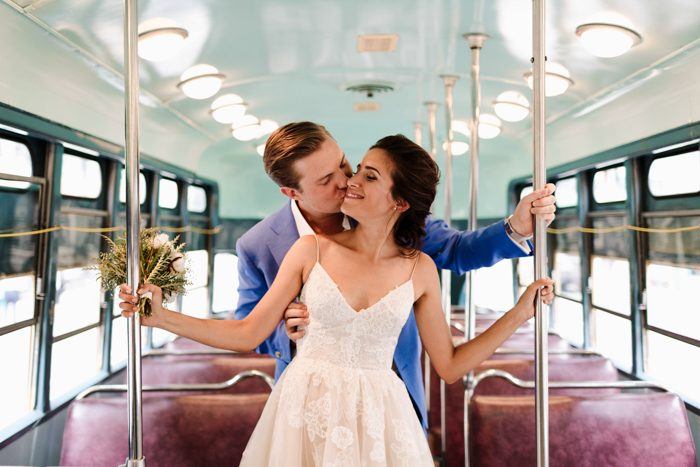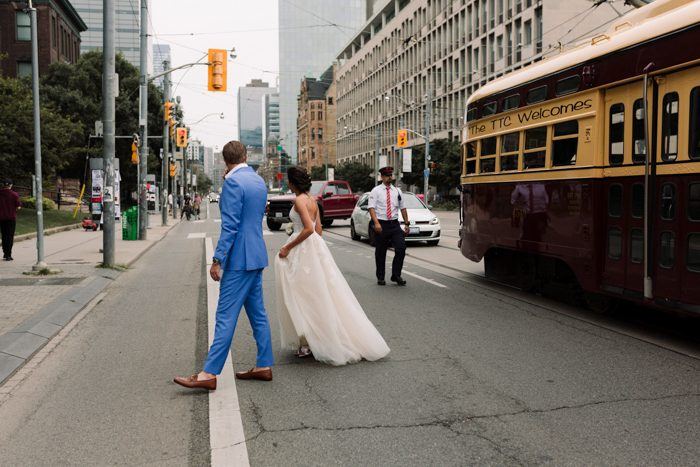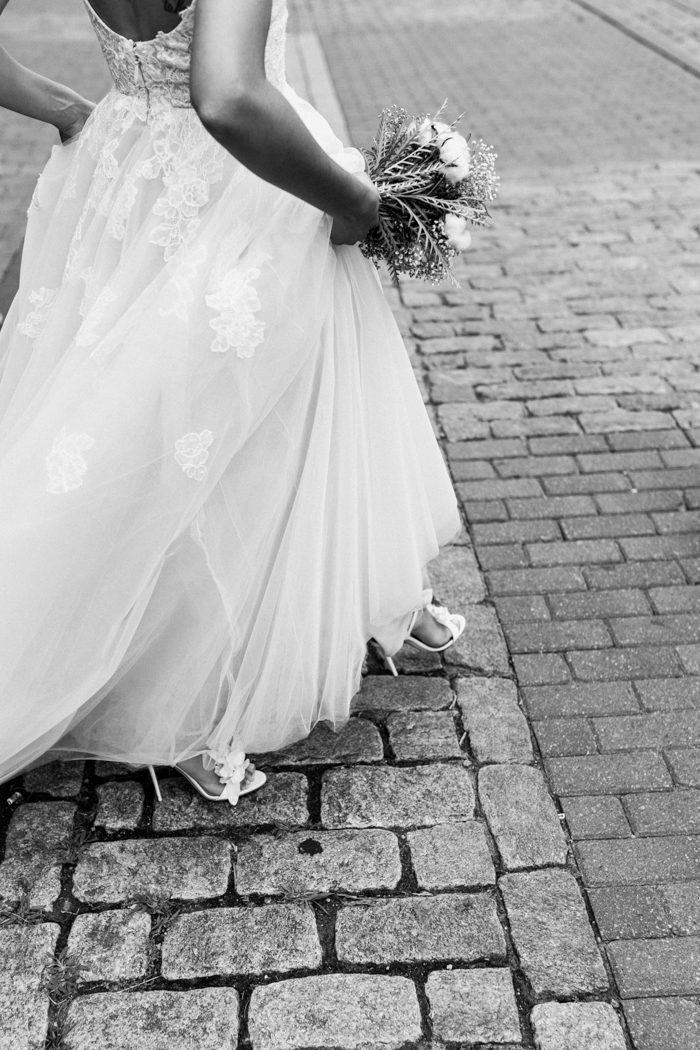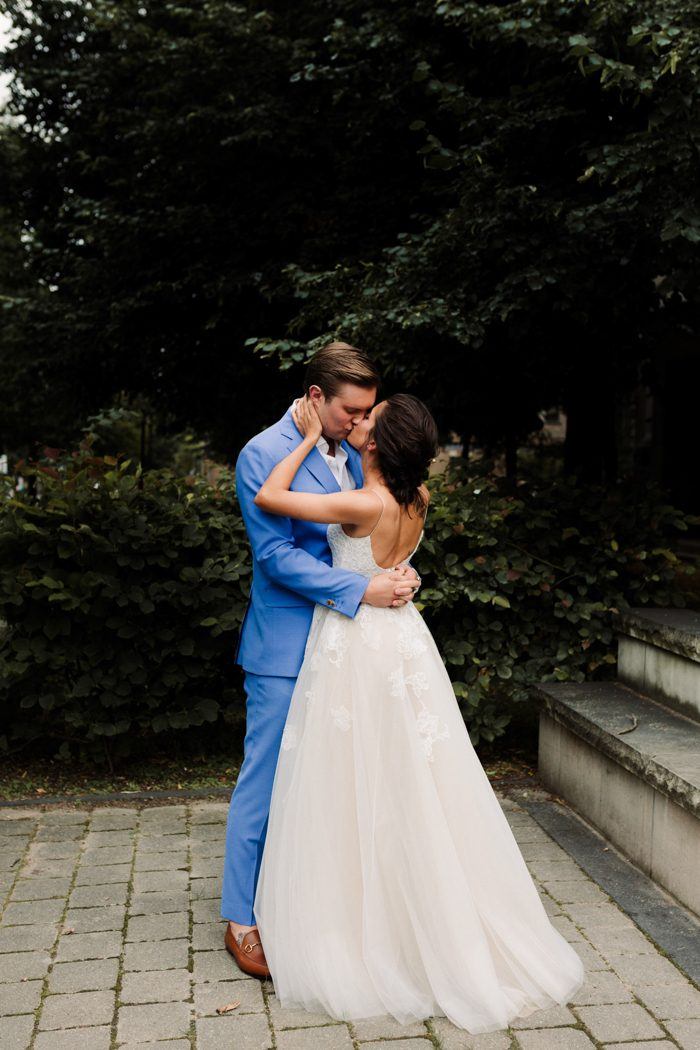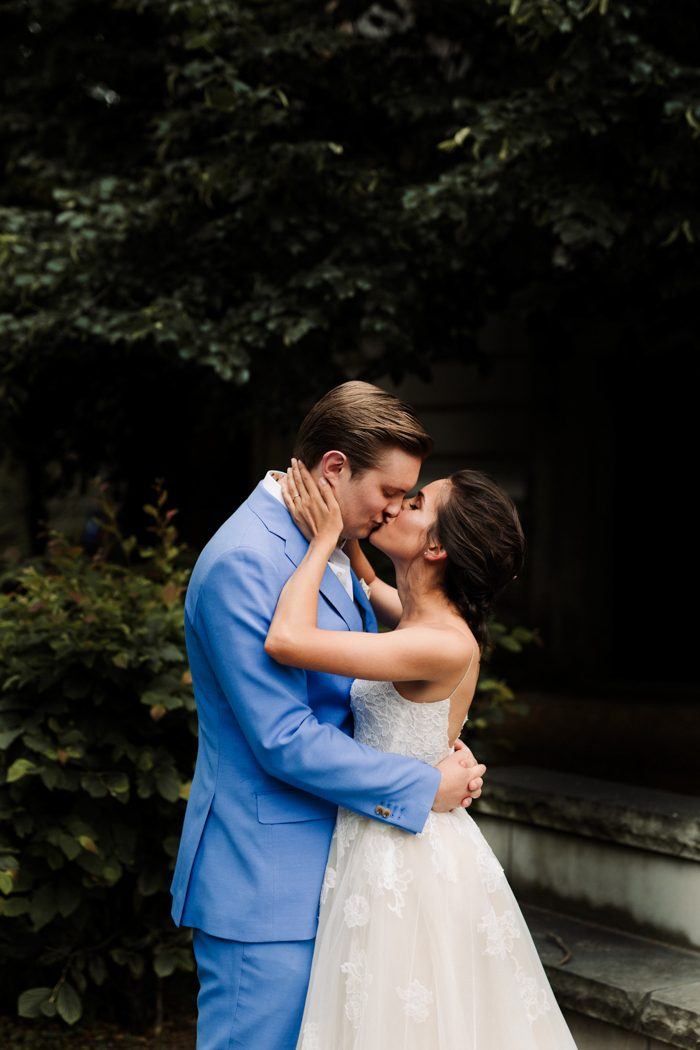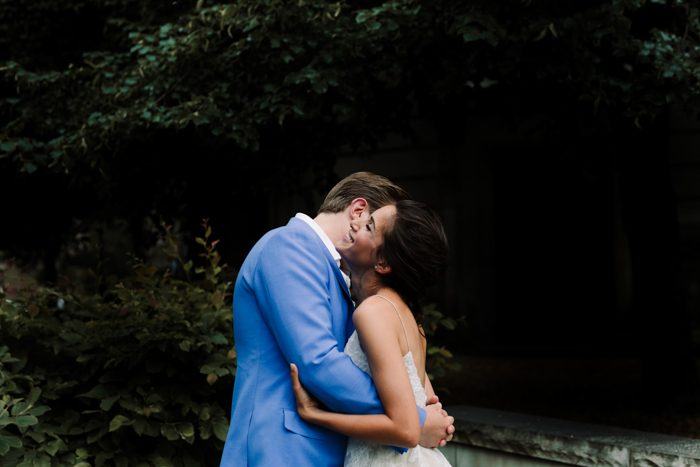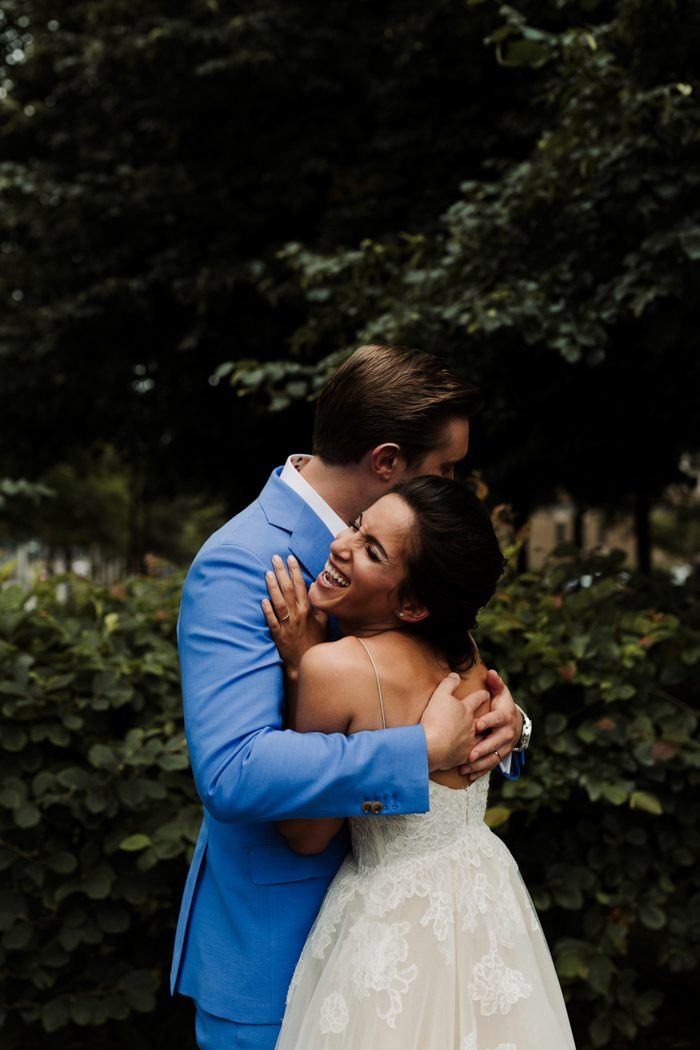 Keep it simple and fun. We didn't want to fall into the traps that most weddings do. It was important to us to stay in our lane and do what we thought was right, without considering what is typically done. We had no bridal party (our moms were the maid of honour/best woman), no cake cutting, no receiving line, and definitely not a traditional isle. And on top of it all, instead of taking my husband's name, we decided we would amalgamate our last names.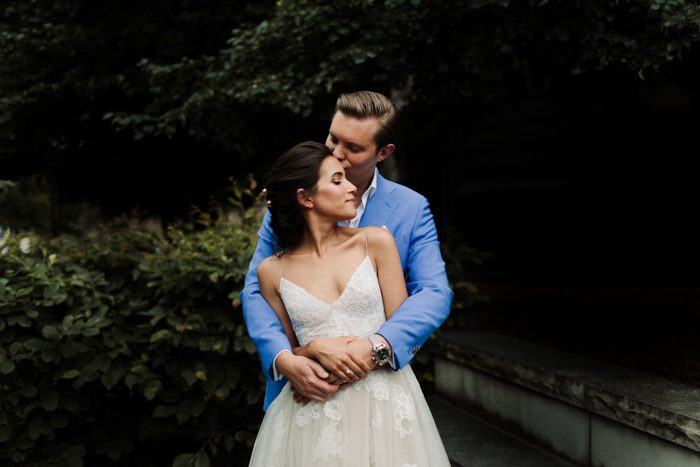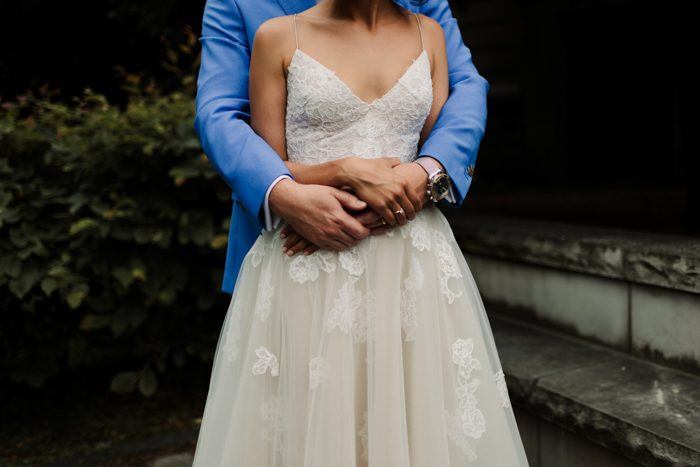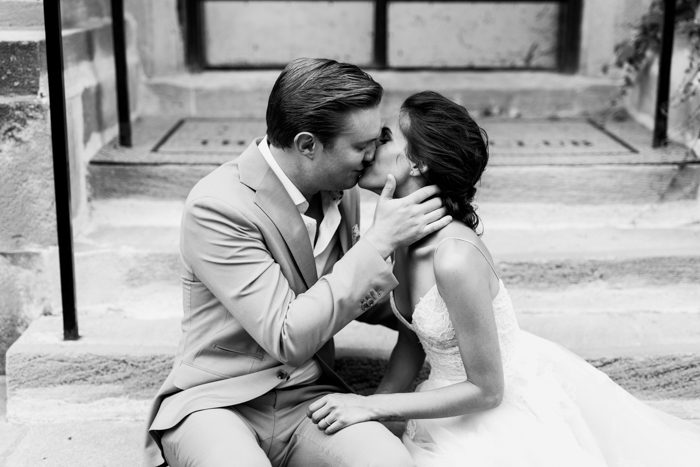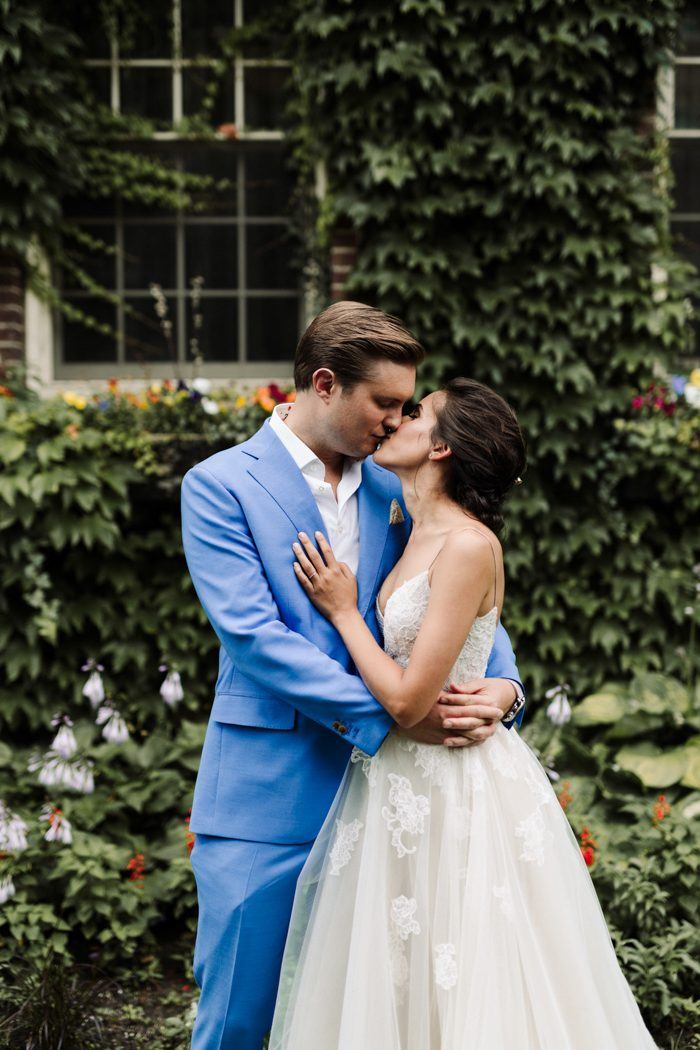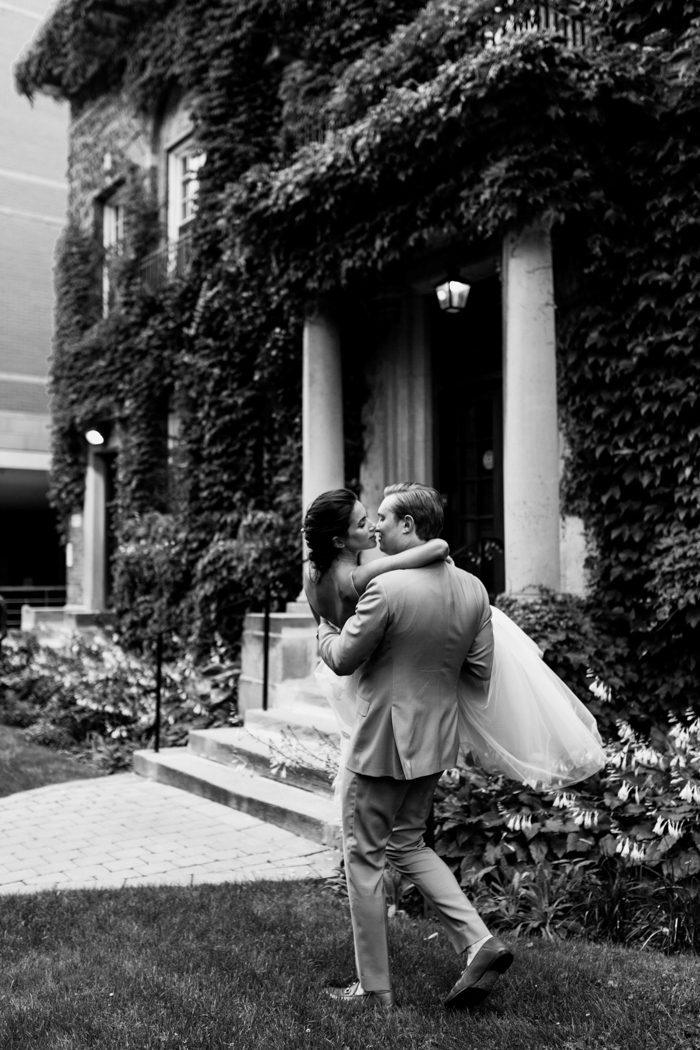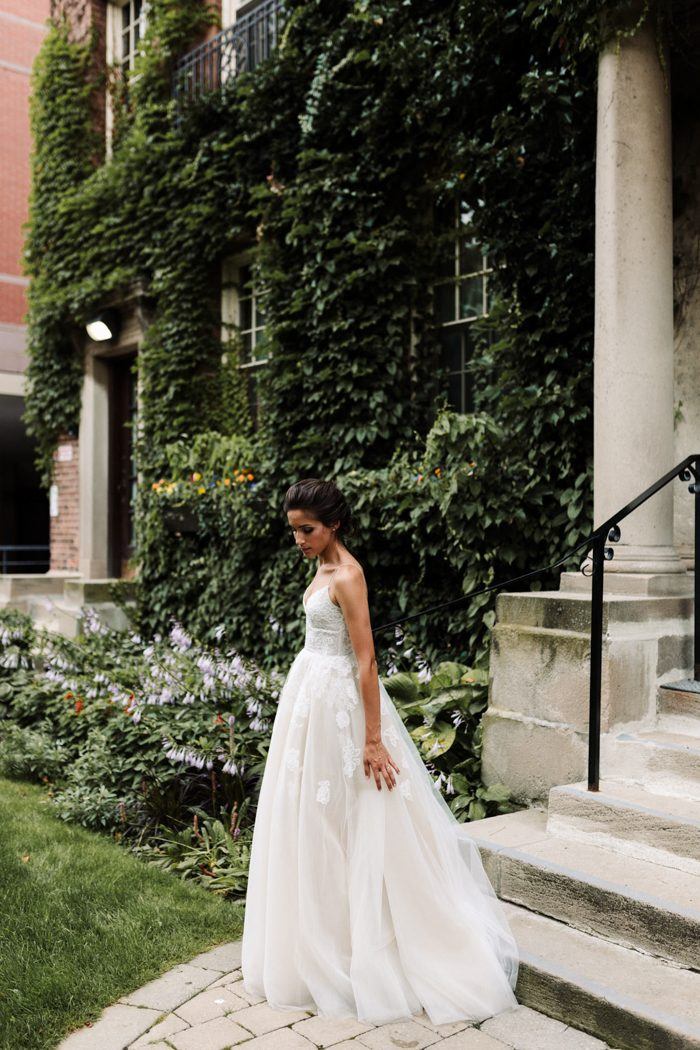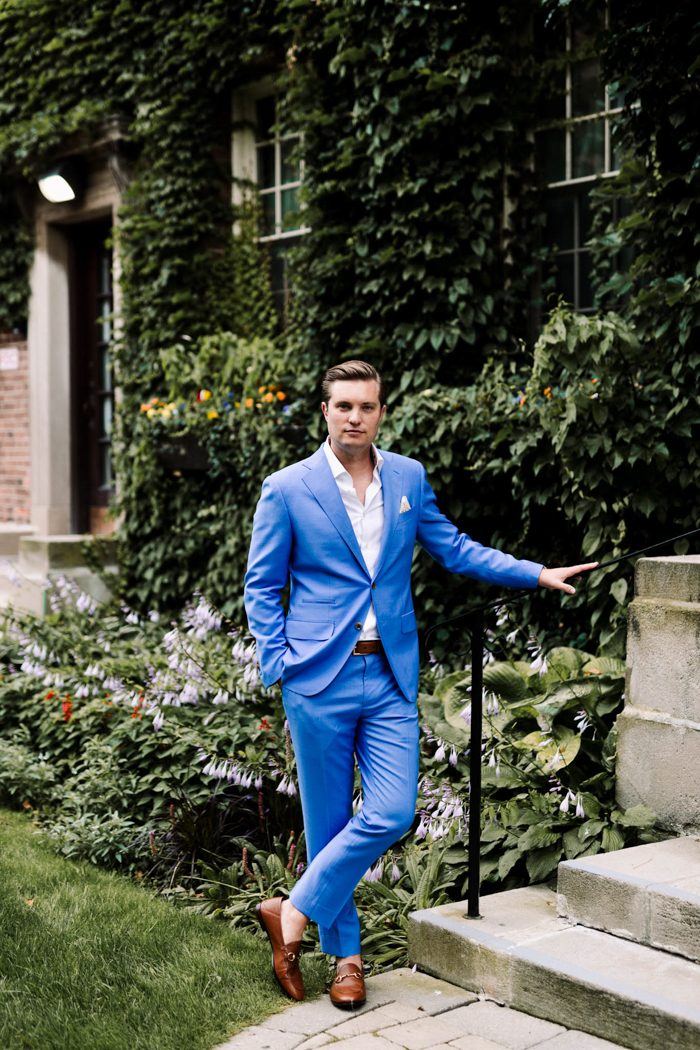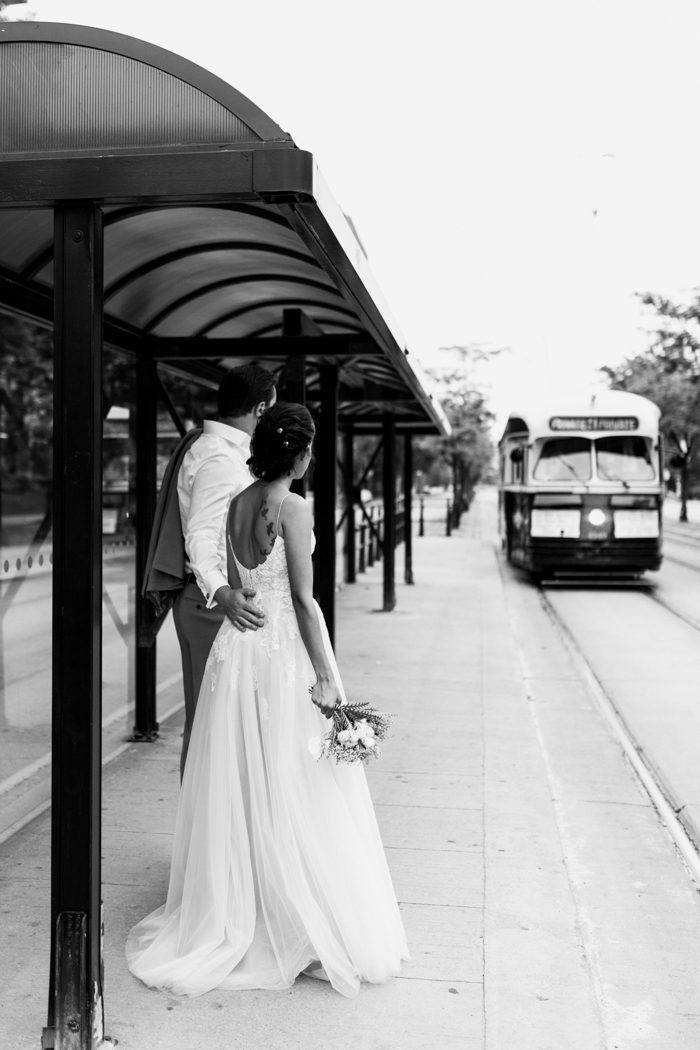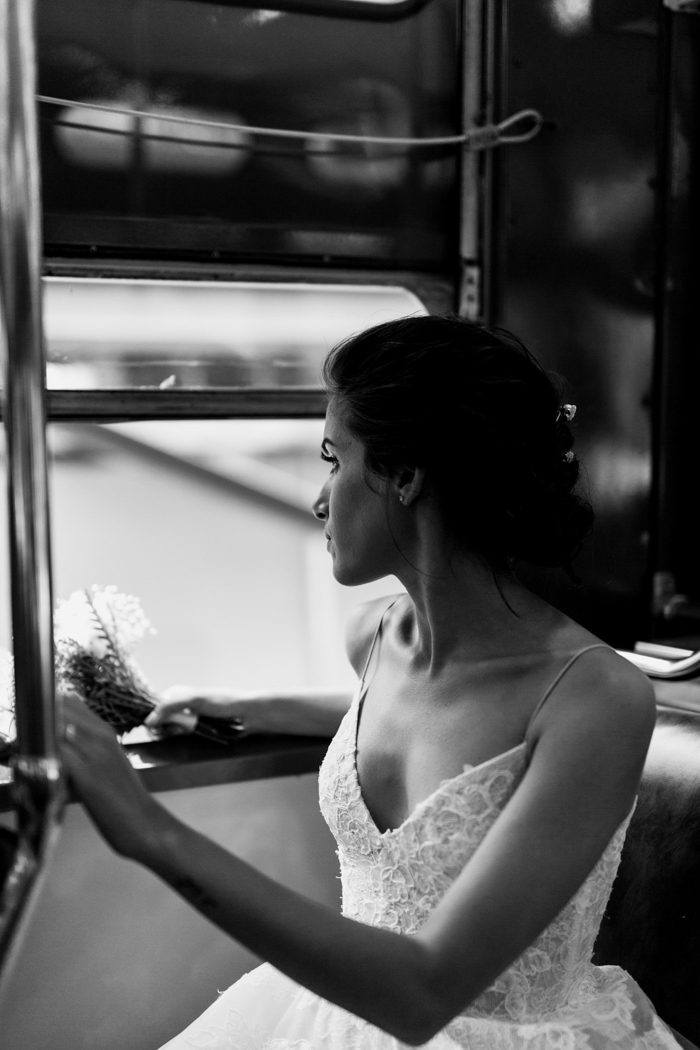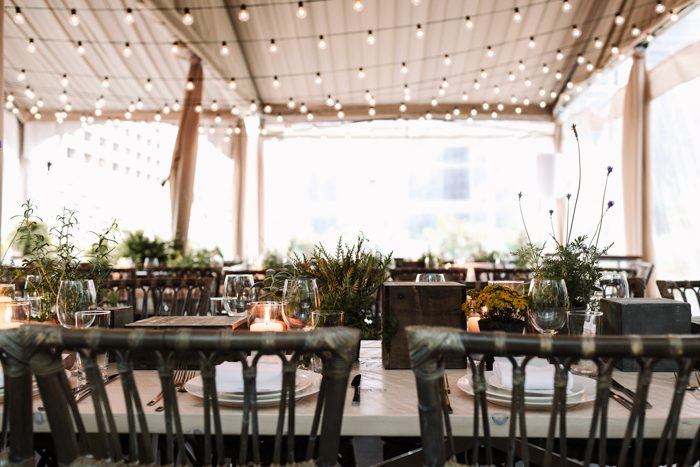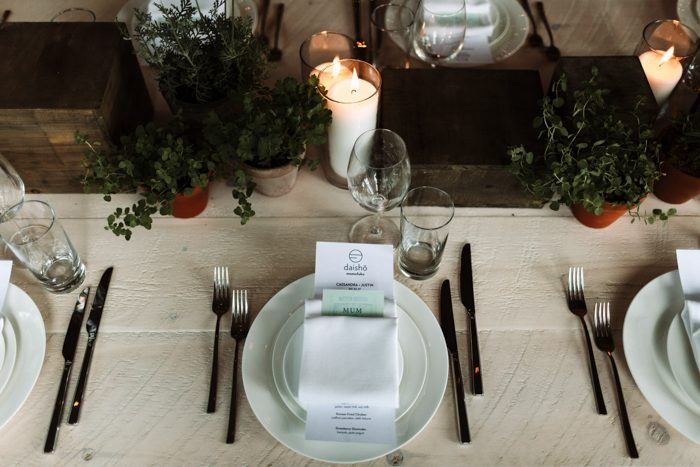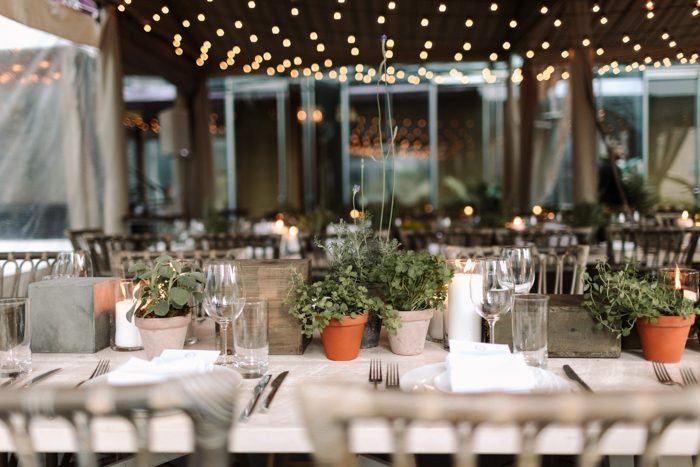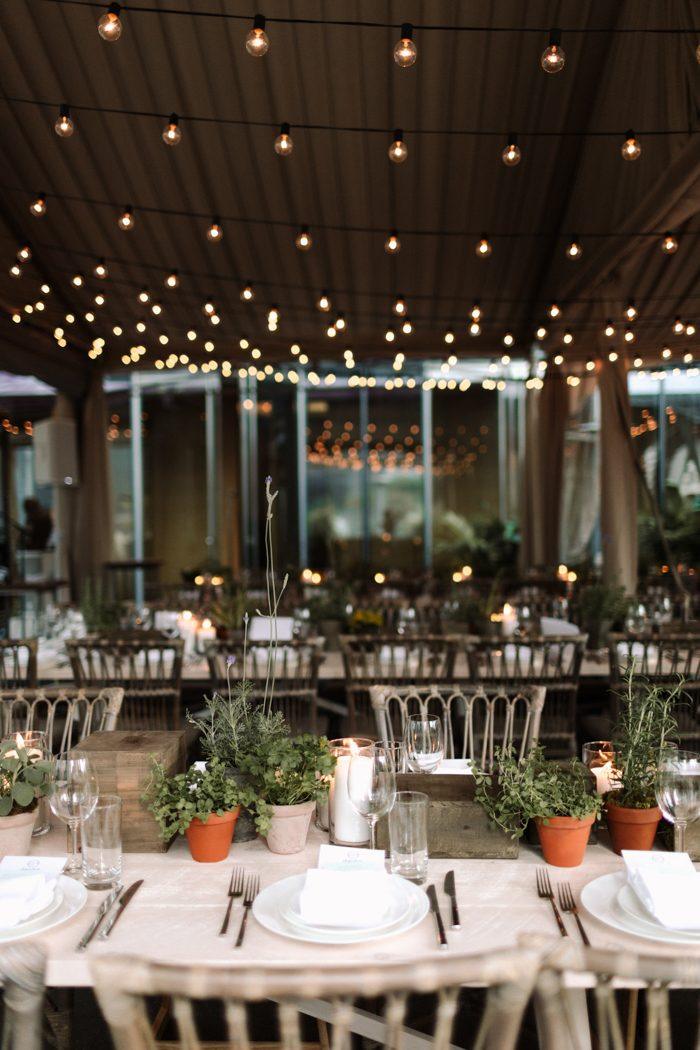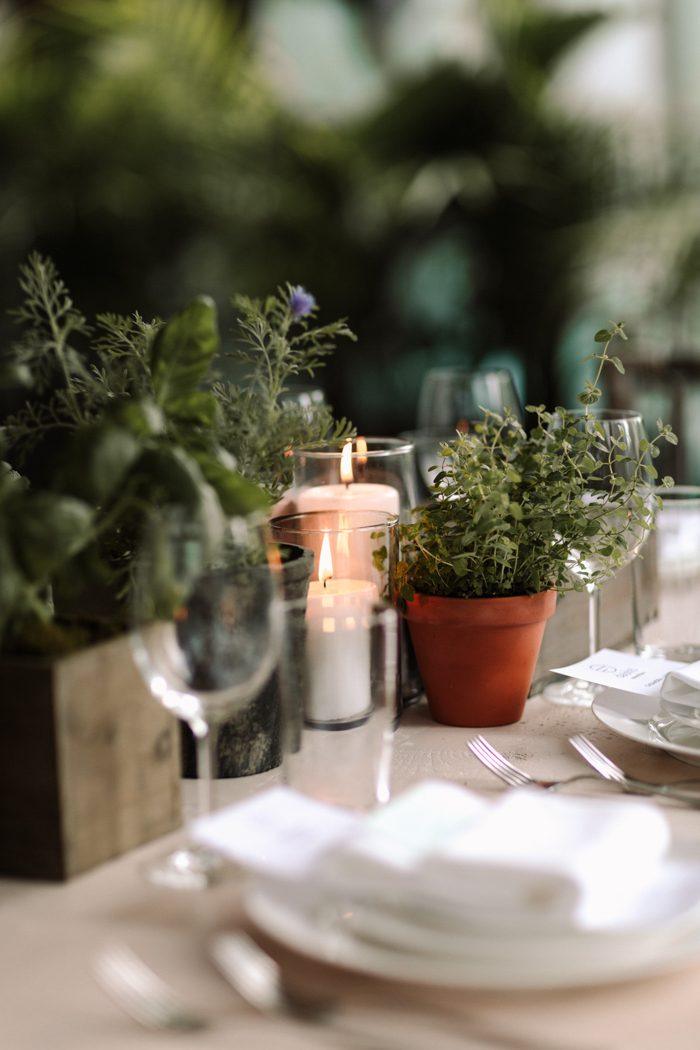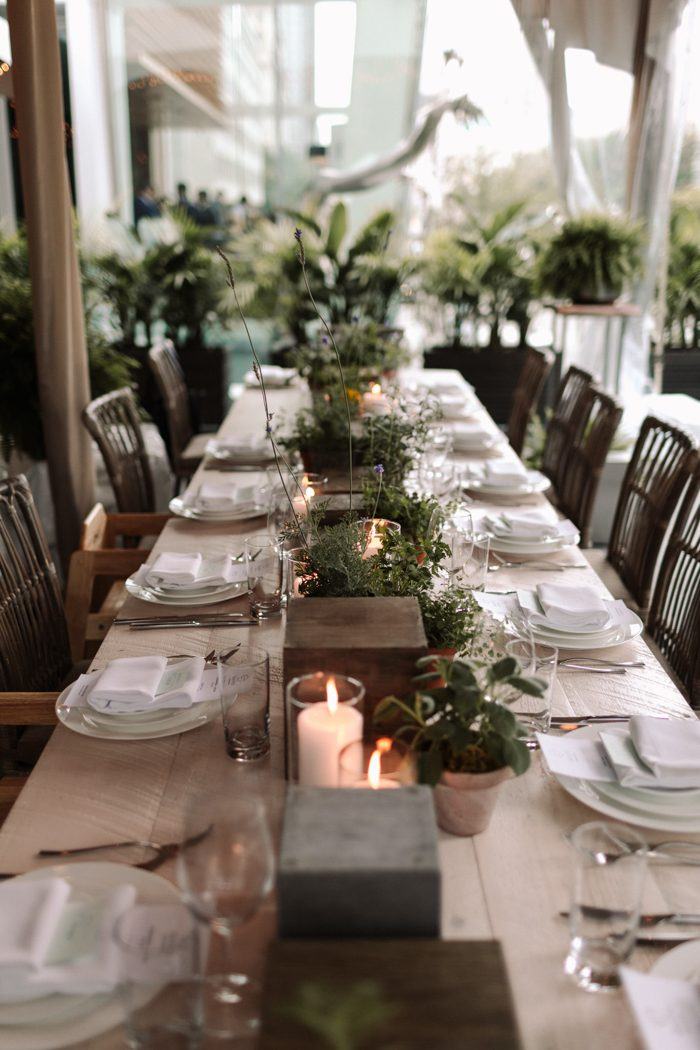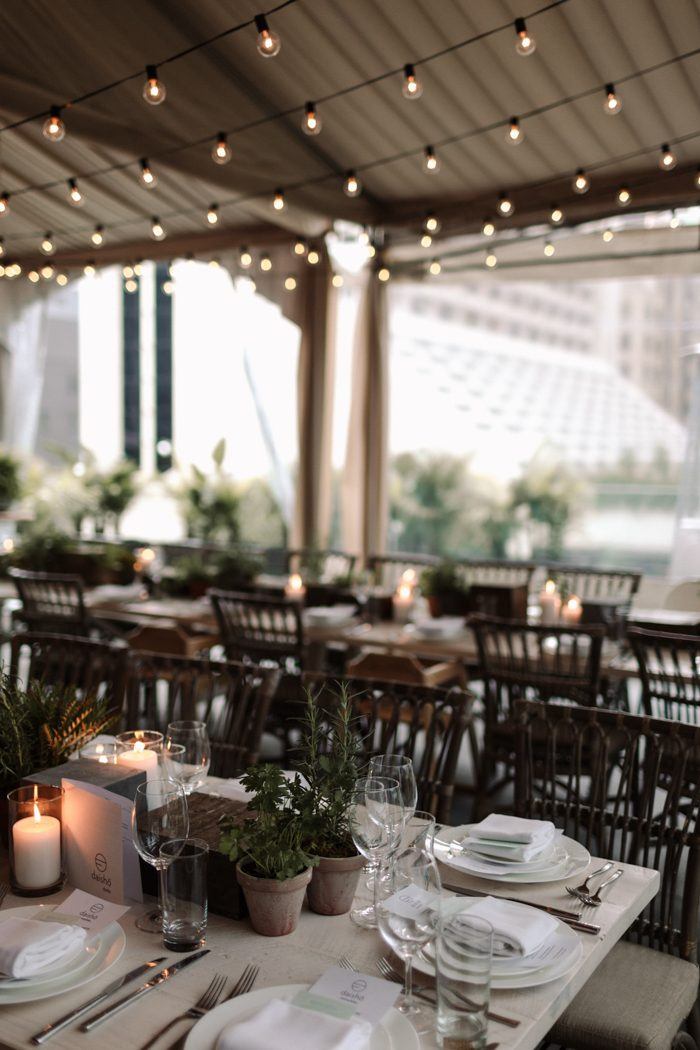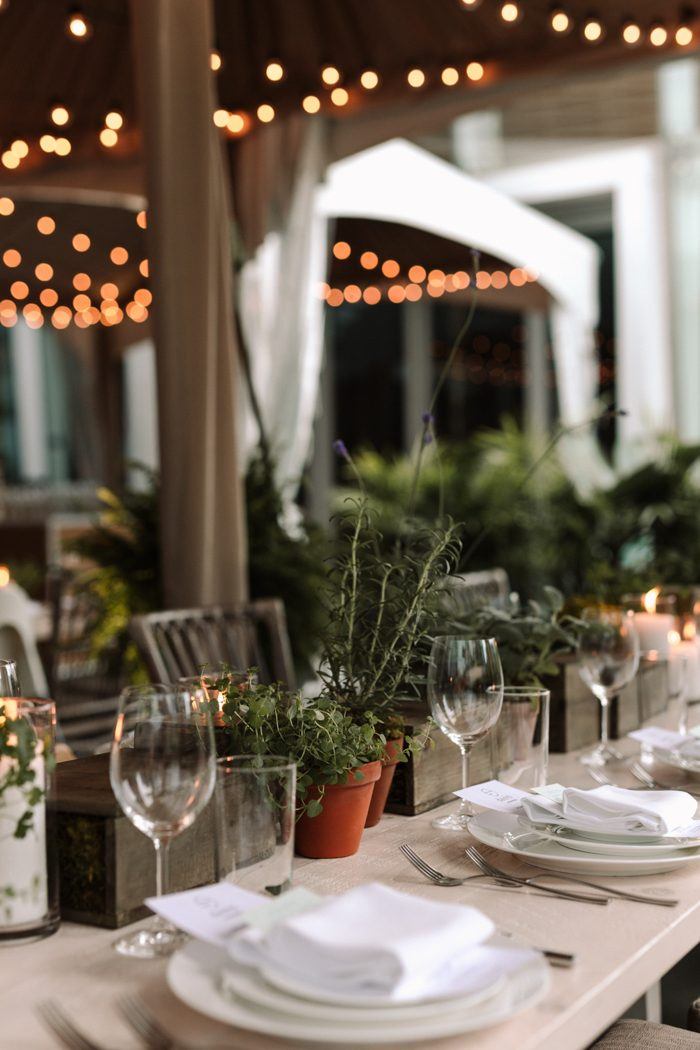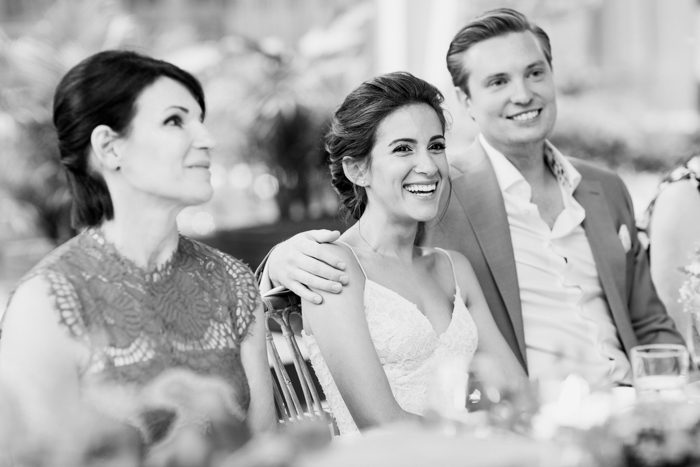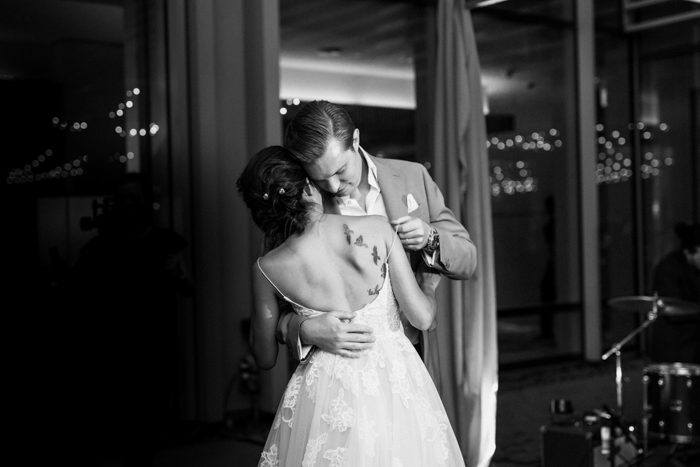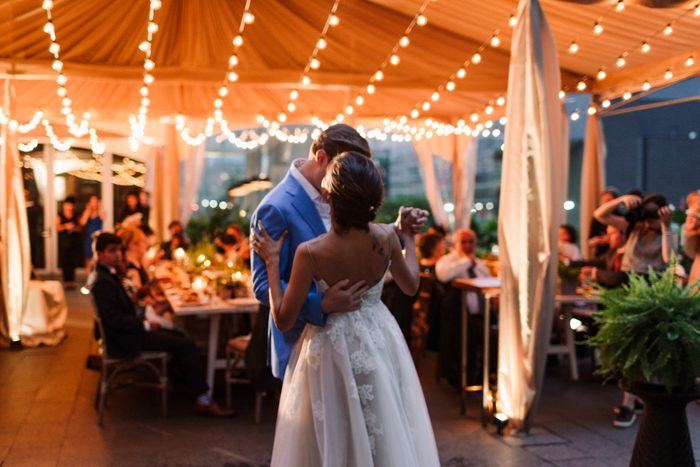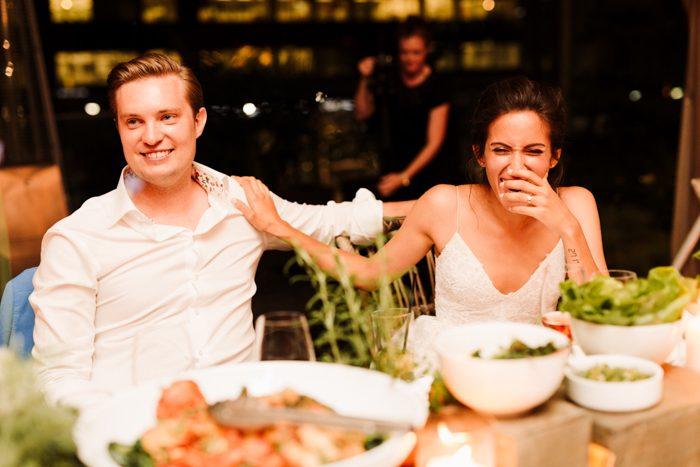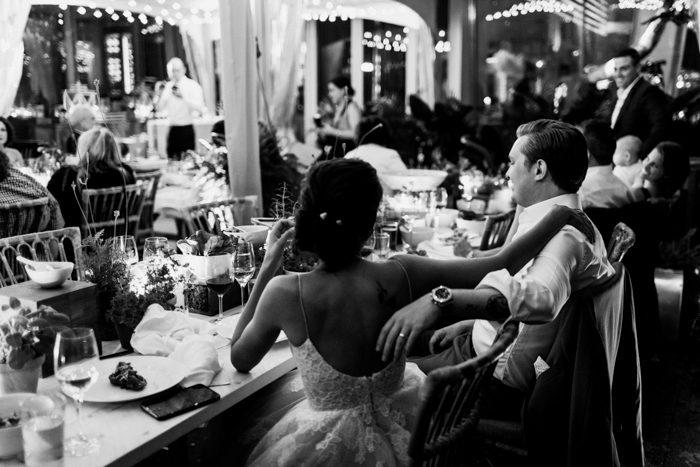 Congratulations to Cassandra and Justin and special thanks to Laura Rowe Photography for sharing this whimsical wedding with Junebug! For more nontraditional wedding inspiration, check out this whimsical glam wedding at a New Zealand antique shop!