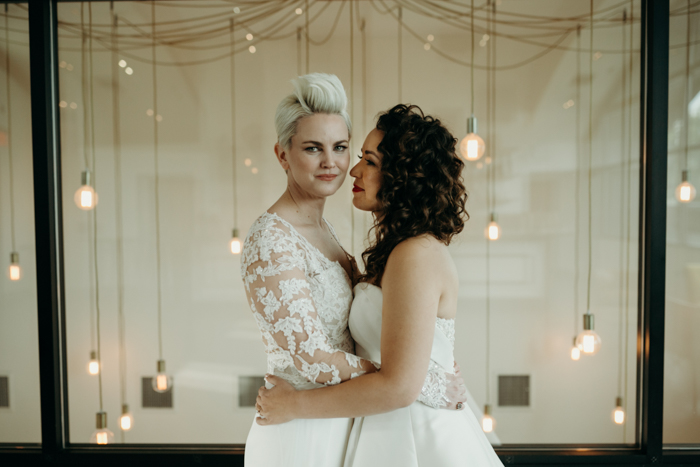 Courtney and Jacyln's wedding vision was a romantic, intimate candlelit affair. The couple jokingly said they wanted a "Modern Italian Renaissance," and with the help of amazingly talented professionals, like their planner, Unoaked Events, they pulled it off with a charming Orange Country wedding at The Colony House! These brides' moody ceremony was just as emotive as it was dreamy. We're swooning florals Beautiful Savage Flowers created to transform the industrial indoor space. And just wait until you see these babes' elegant reception with lush, textured details, and art deco-inspired furniture. If you've been searching for romantic and dreamy wedding inspiration, you're going to love the photos Joe+Kathrina captured of Courtney and Jaclyn's day!
The Couple:
Courtney & Jaclyn
The Wedding:
The Colony House, Anaheim, California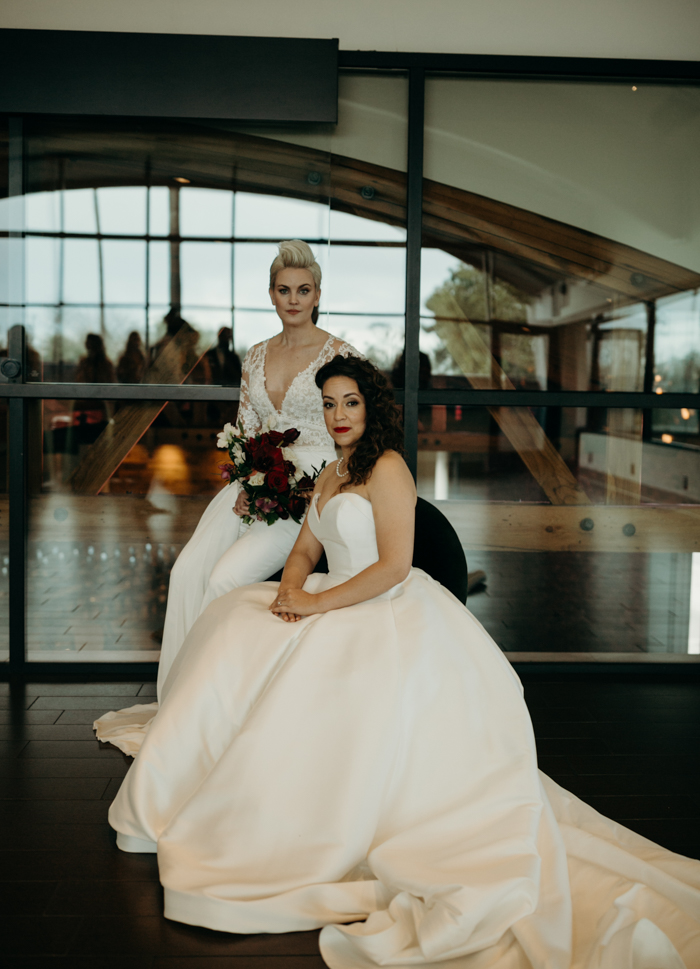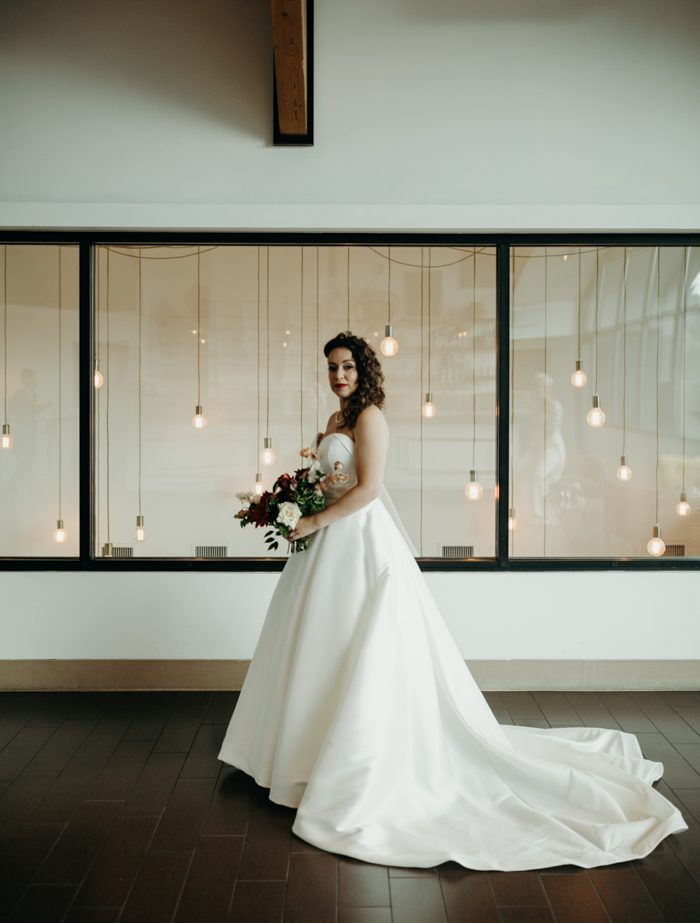 Each vendor partner embraced our description of what the look and feel we were going for. We said things like candles, gold, vanity fair photoshoot (yes somehow we found ourselves saying that aloud.) It can be difficult expressing what you want your day to look like, so we just had fun and had "what if" conversations. I think the biggest thing was hiring people that are passionate about what they do, and allowing them to be the artists they are.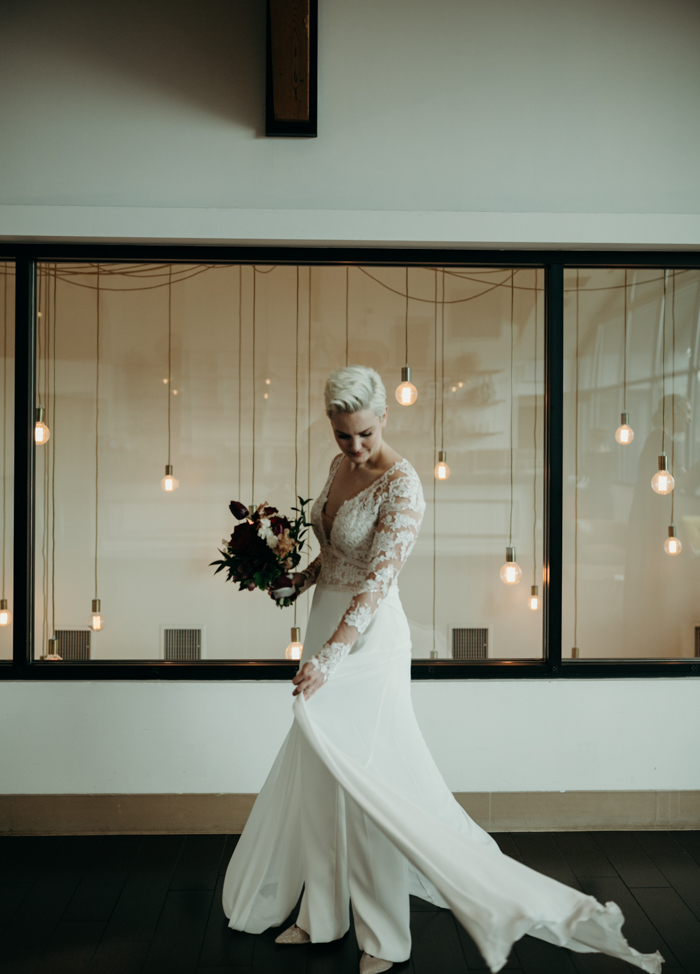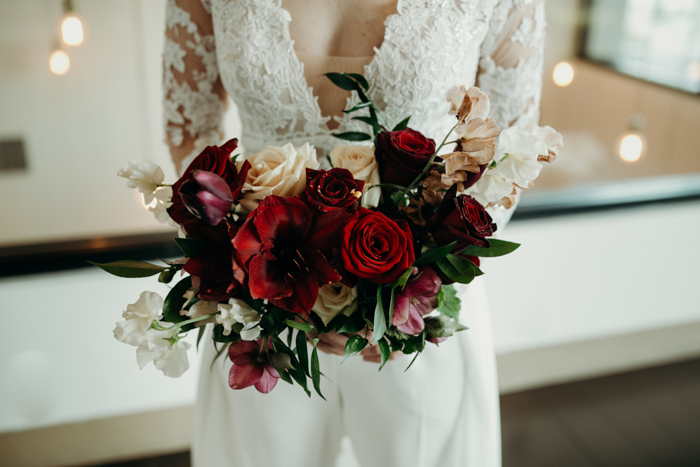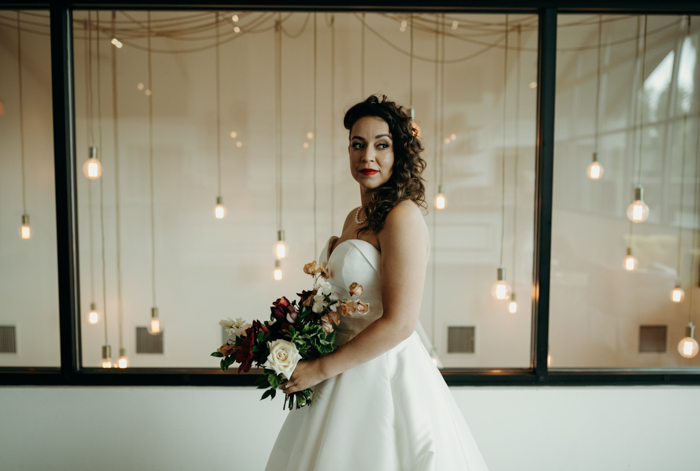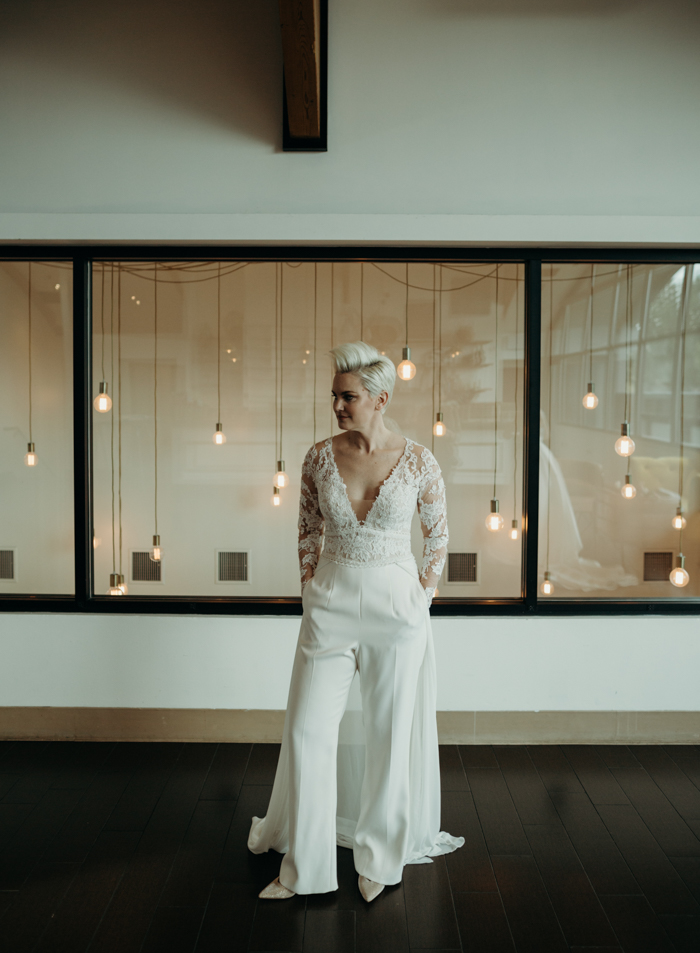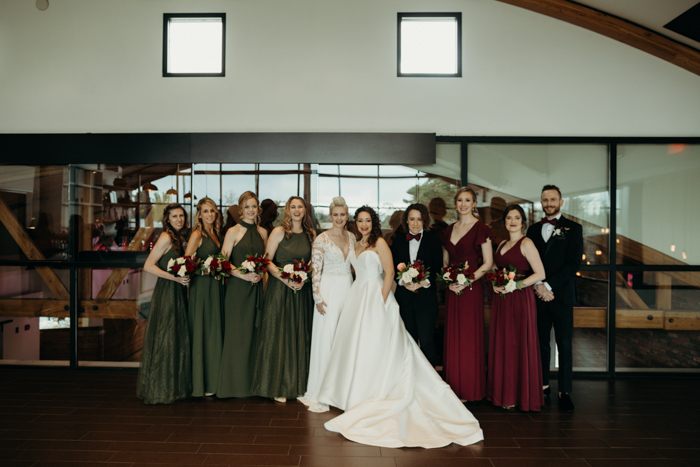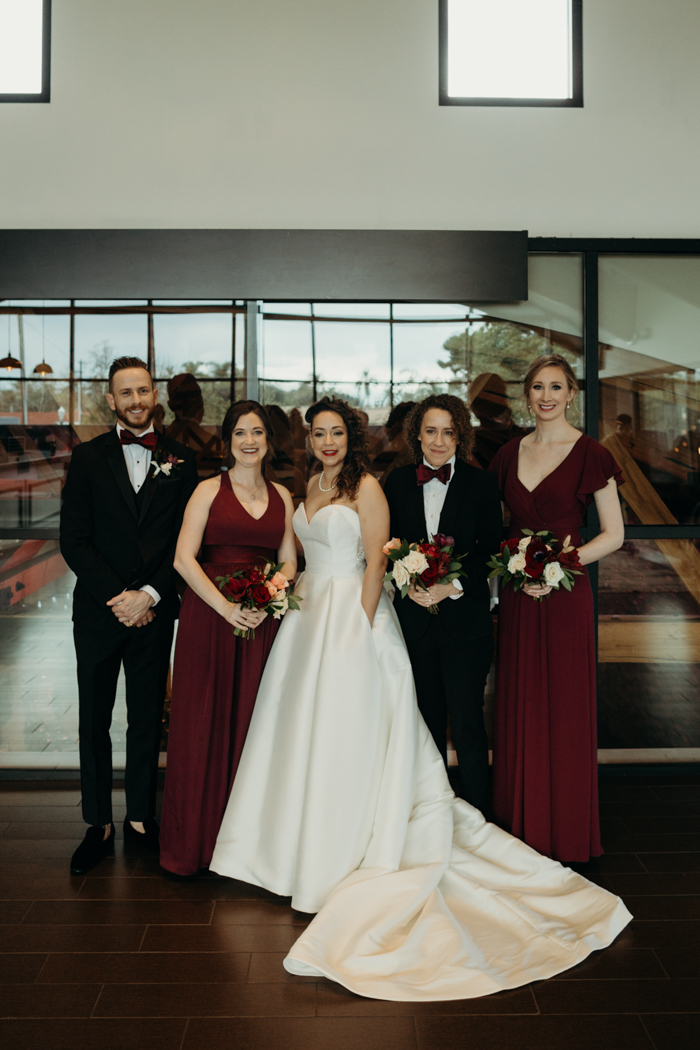 RECOMMENDED READING: Fall Bridesmaids Dresses to Spice Up Your Autumn Wedding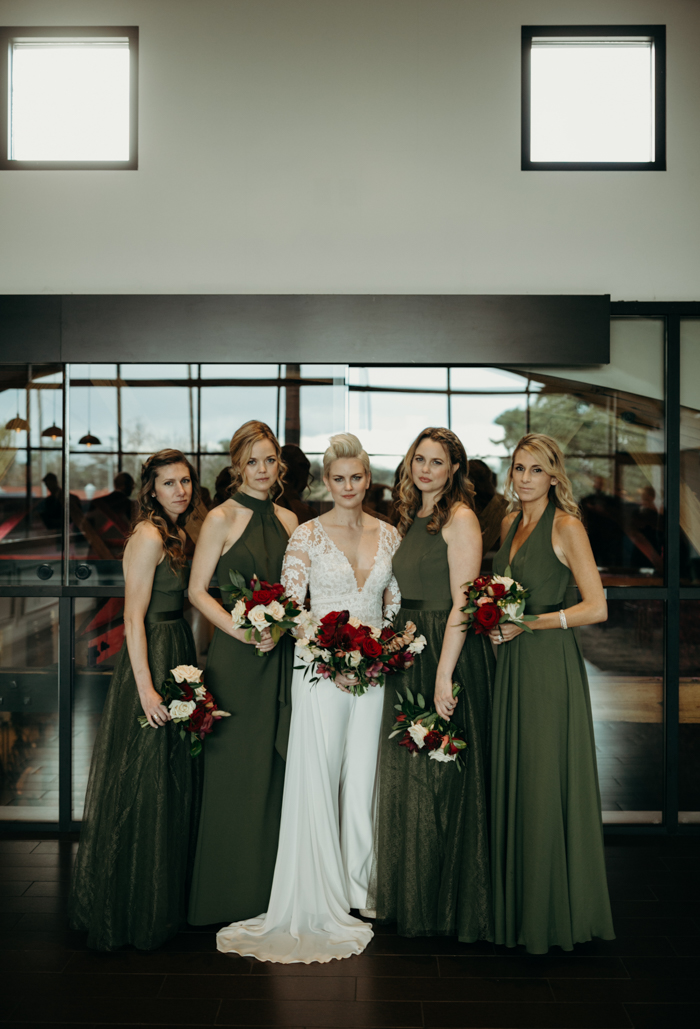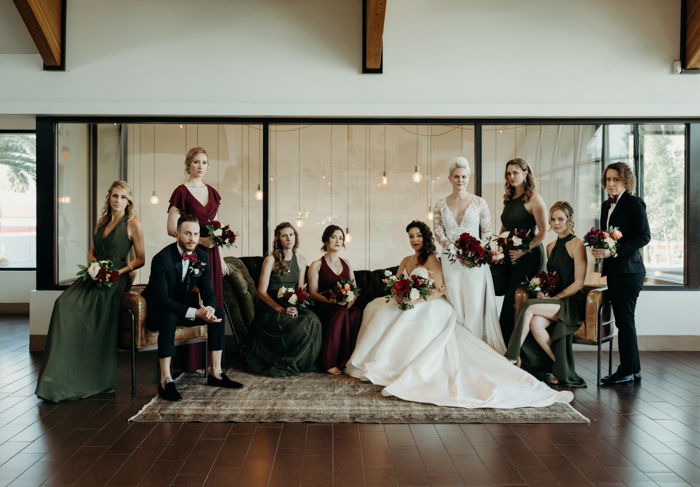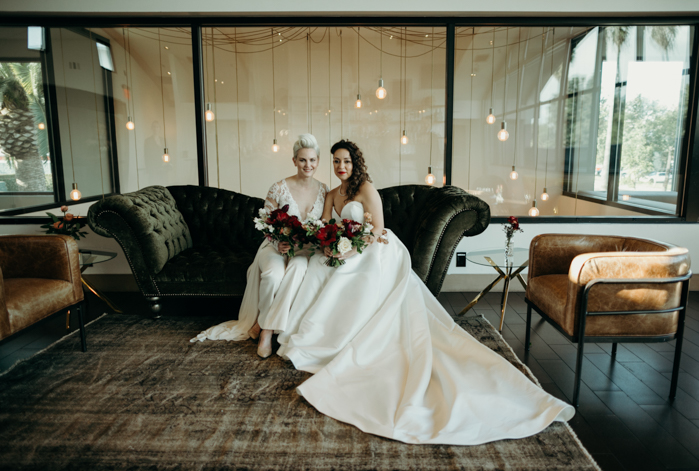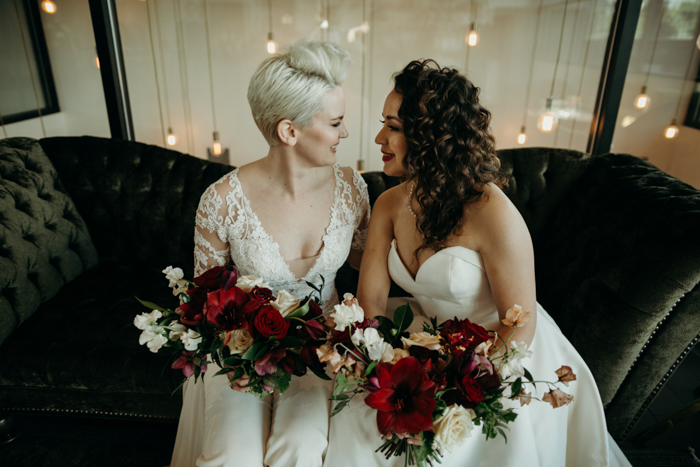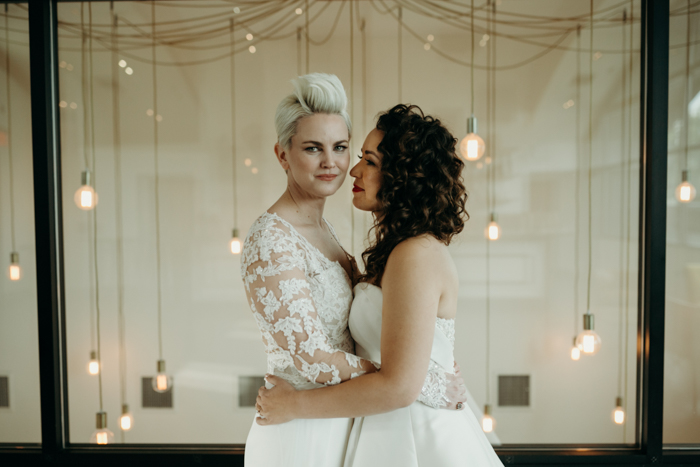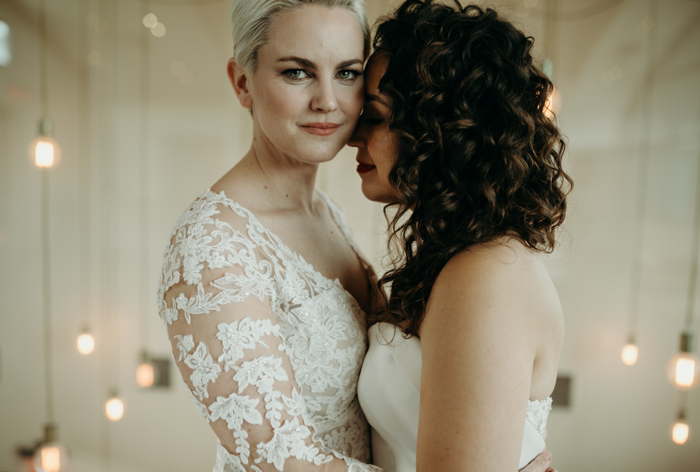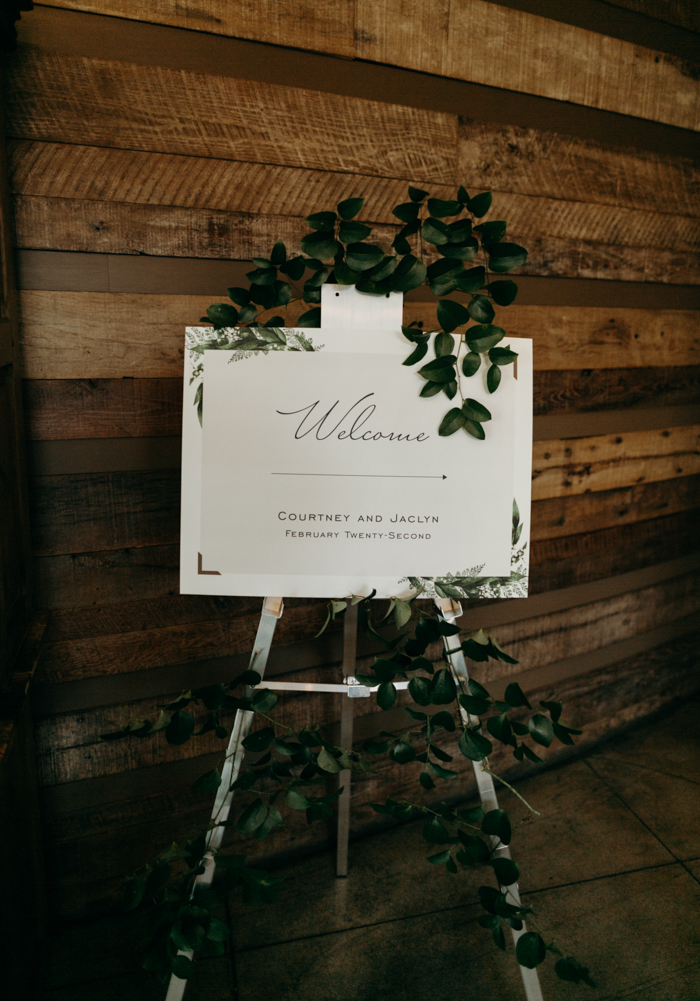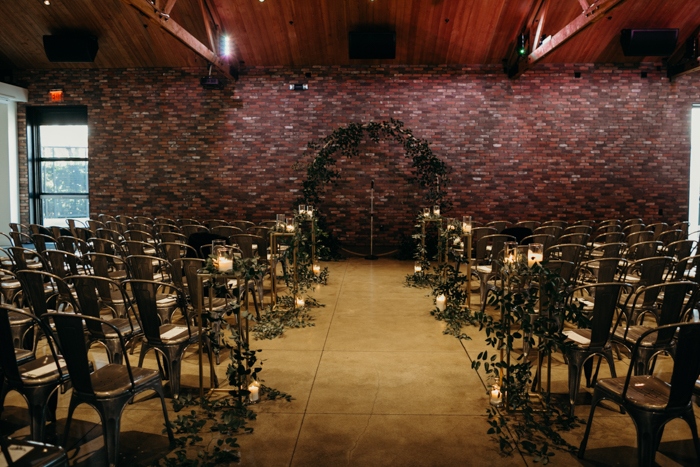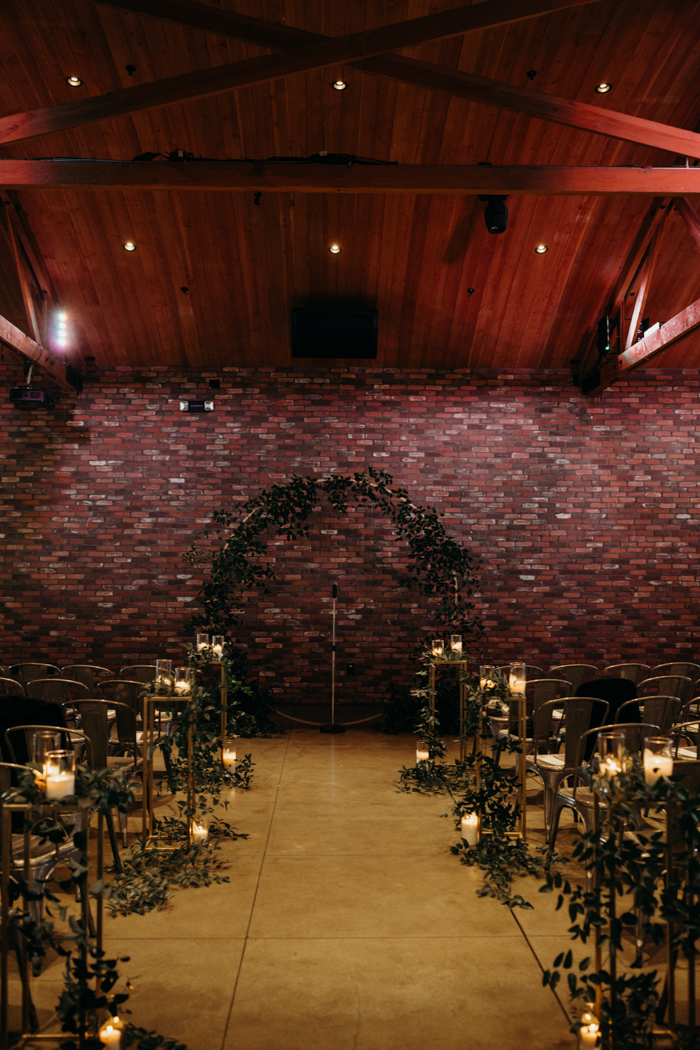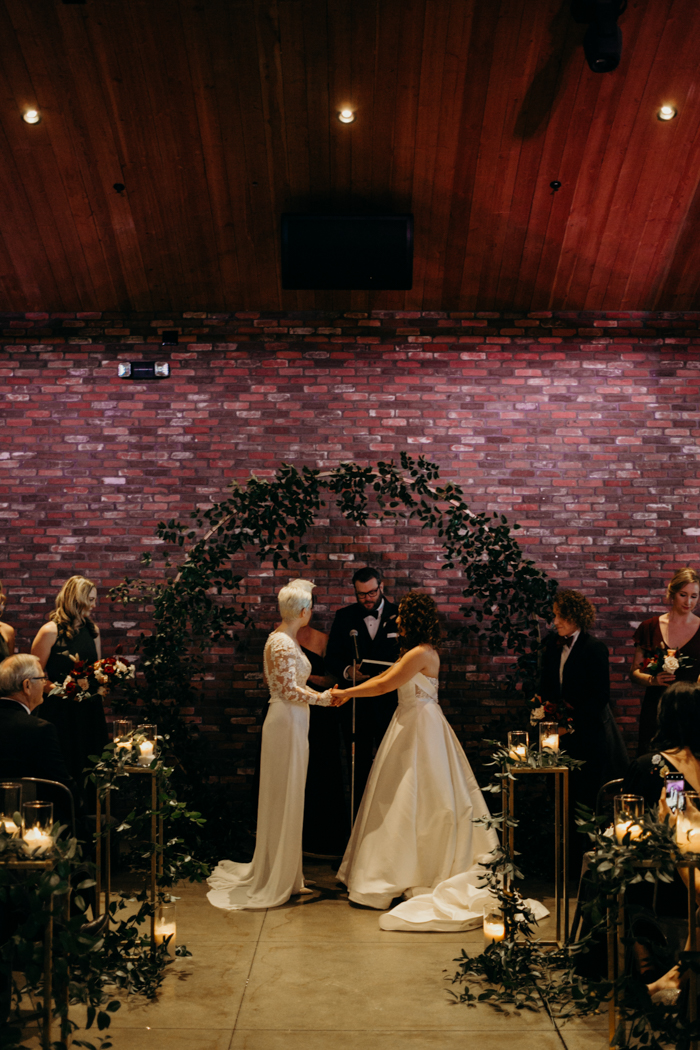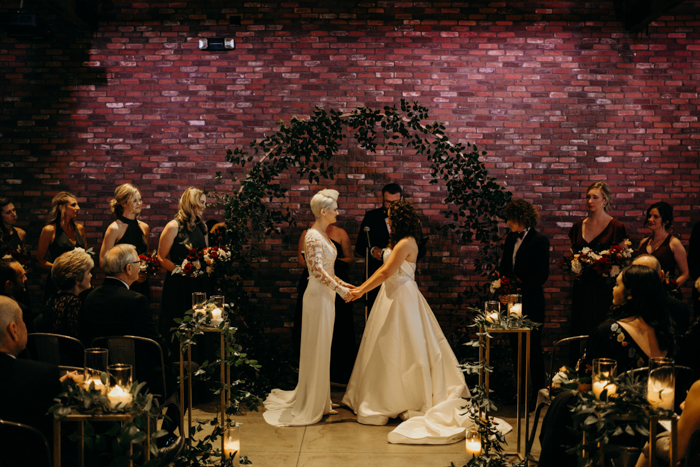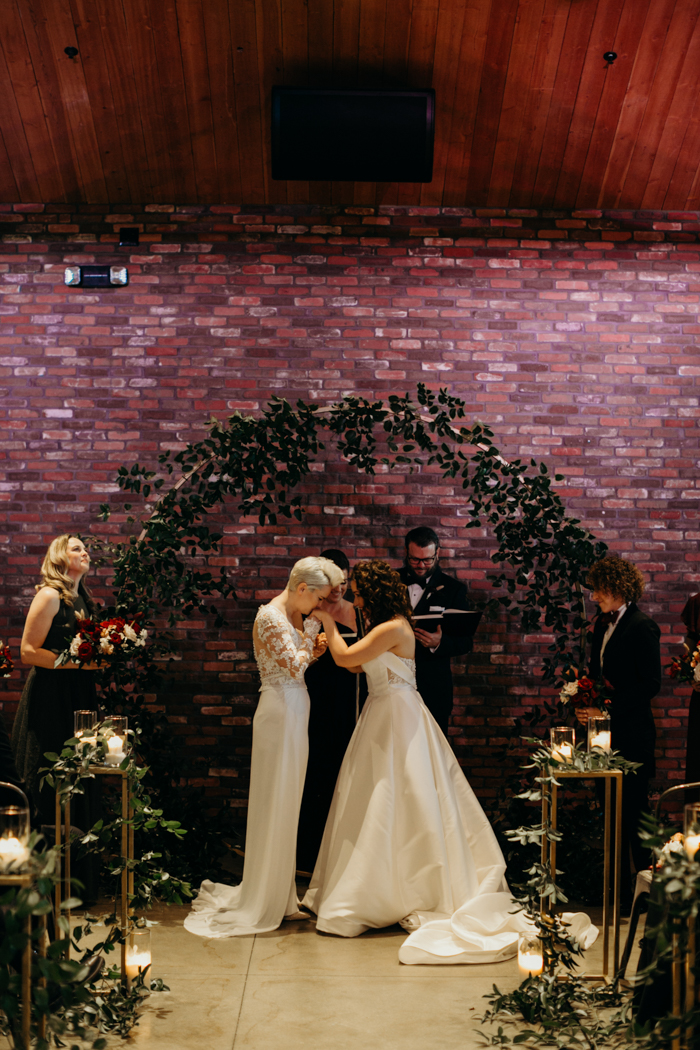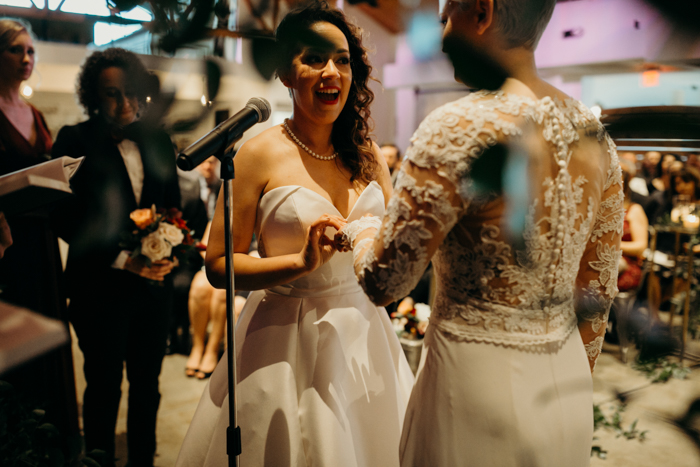 Hearing the vows we wrote for each other that our officiants thankfully read for us, because there was no way we were going to get through those words without becoming blubbering messes. And, as a same sex couple, the overwhelming feeling of love and support we felt was frankly…overwhelming. Our guests leapt to their feet and cheered! It was more than we ever could have dreamed of.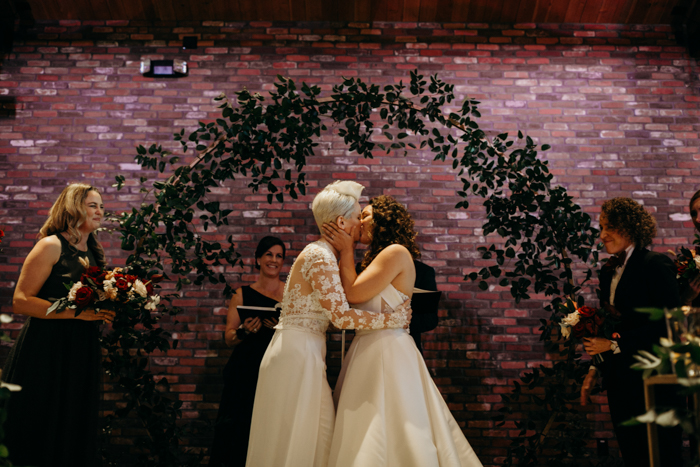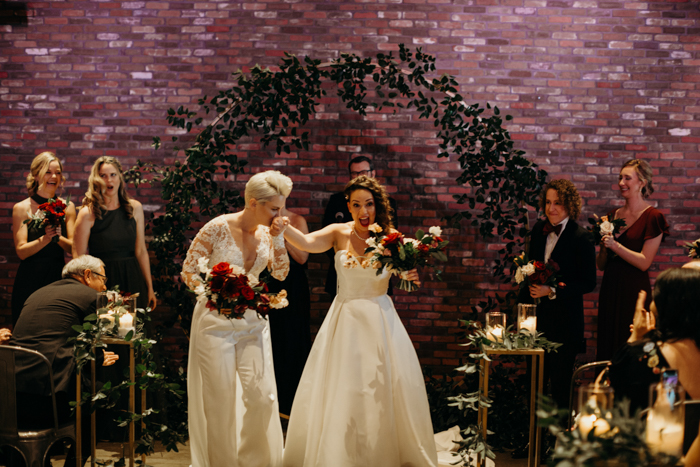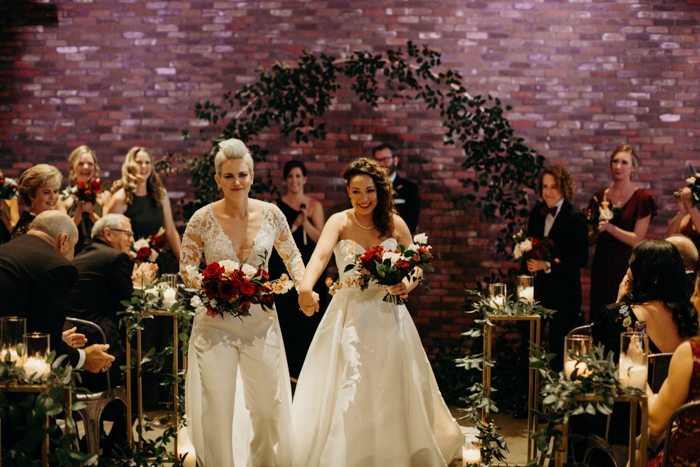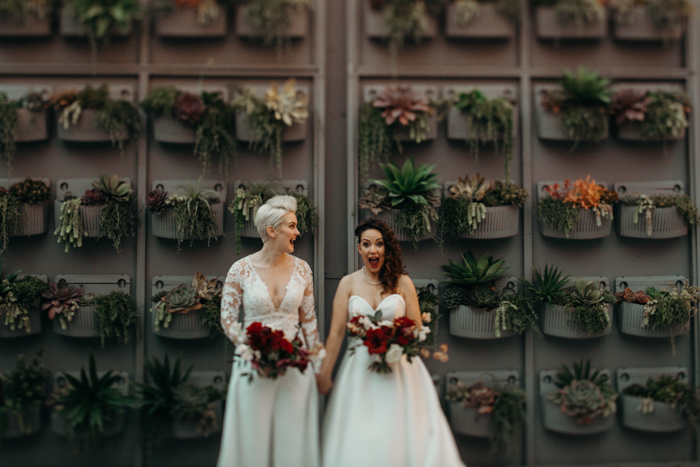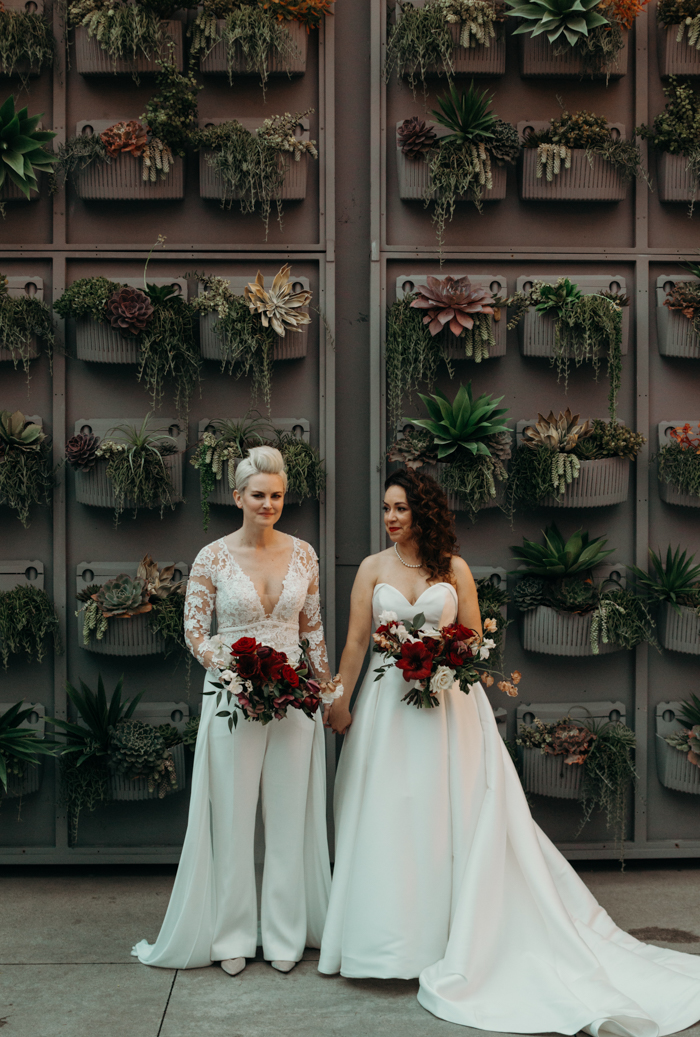 Hire a wedding planner, seriously. We both were insanely busy with work and it really, really, really helped keep us on track. Also, work with people that you trust and are passionate about what they do, and let them be creative, they are artists, let them show you what they can do. You, of course, can have your opinions, be it helps to be collaborative and communicate. And last but not least, be kind, they are not vendors, they are people that are working hard to make your wedding magical.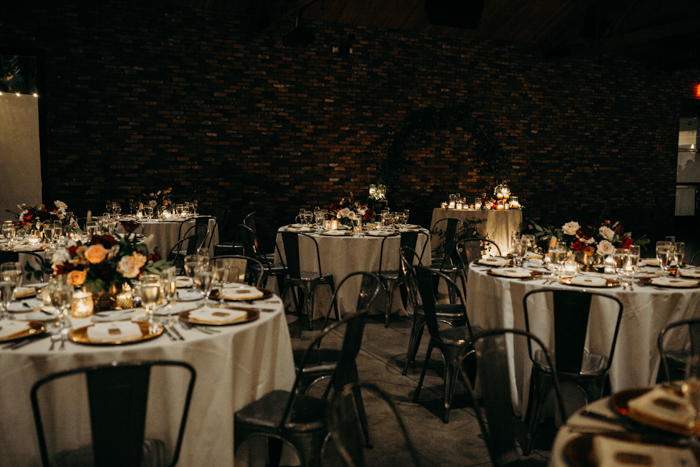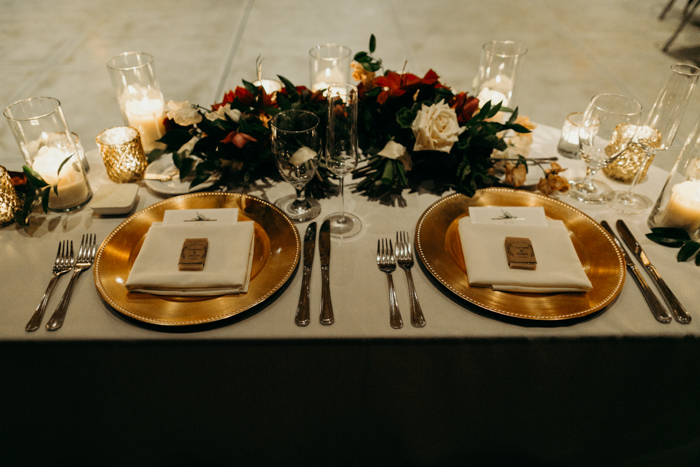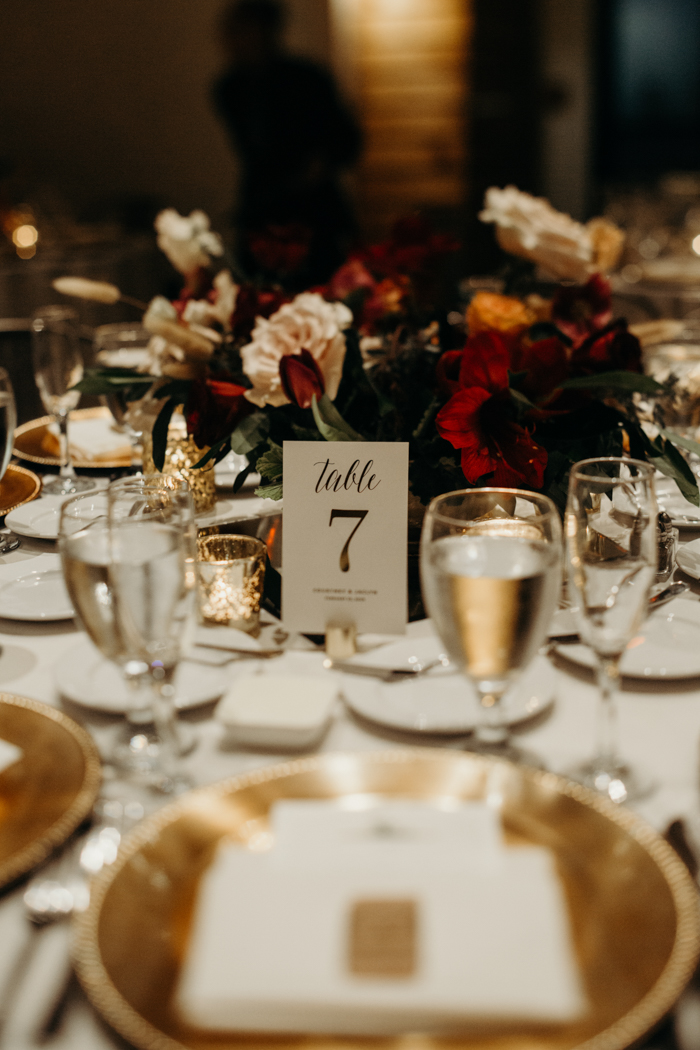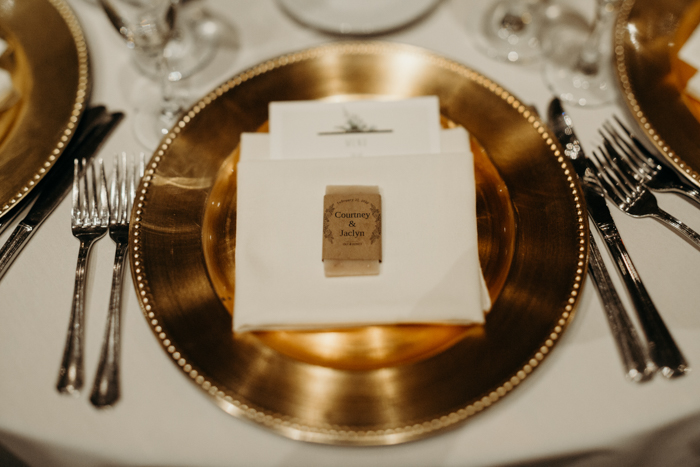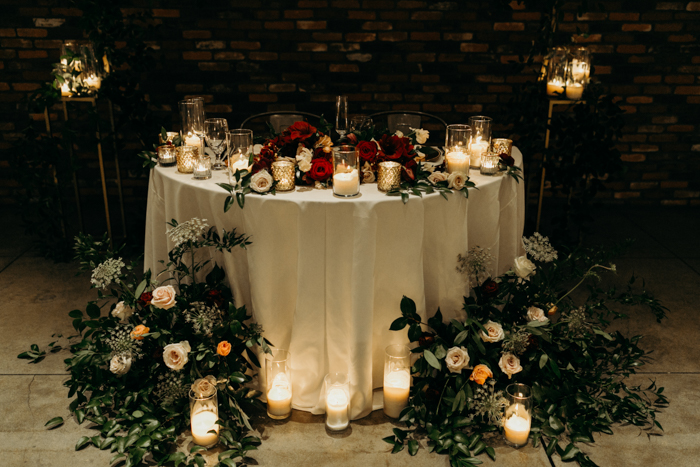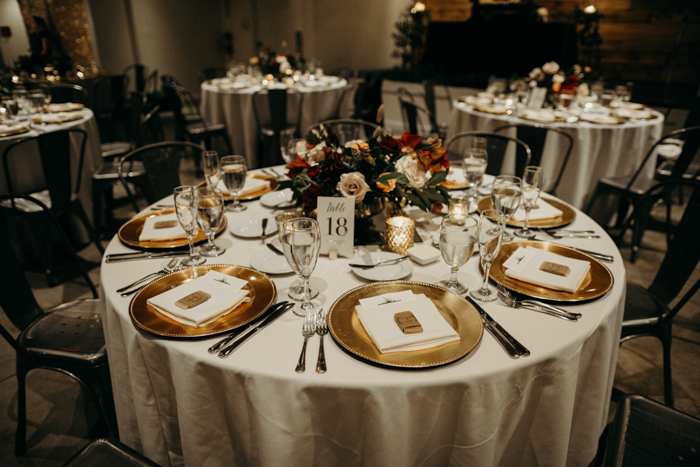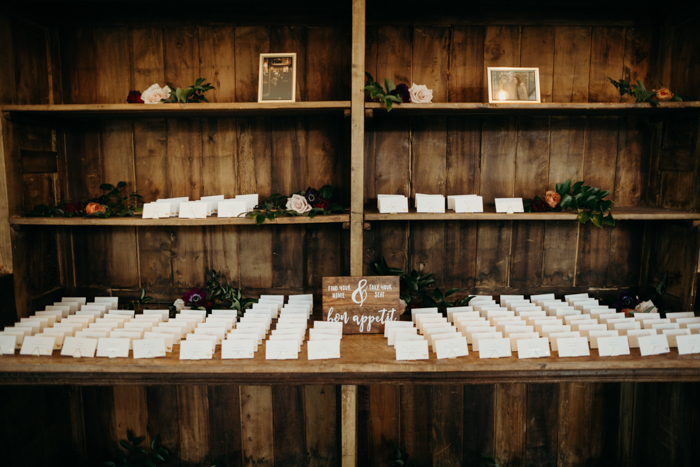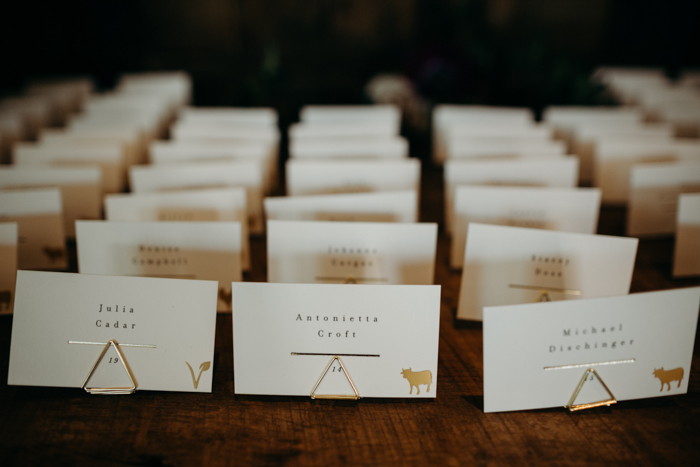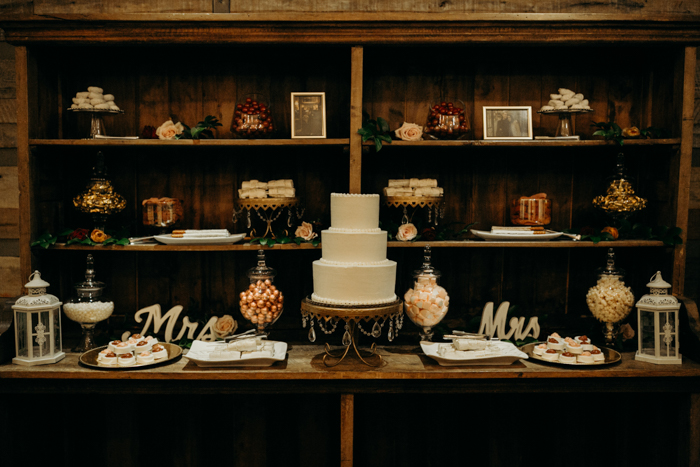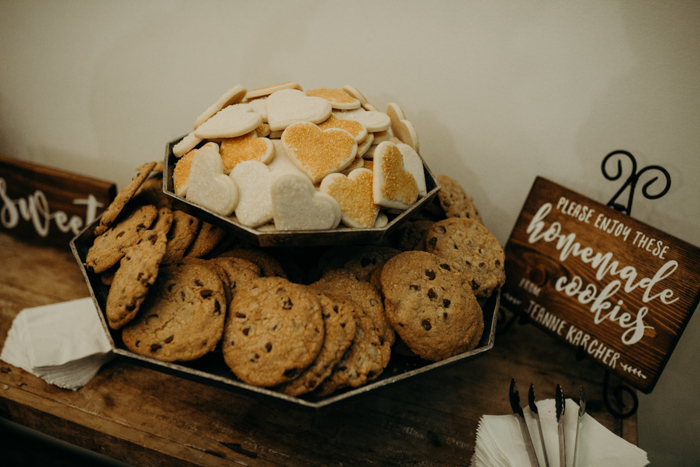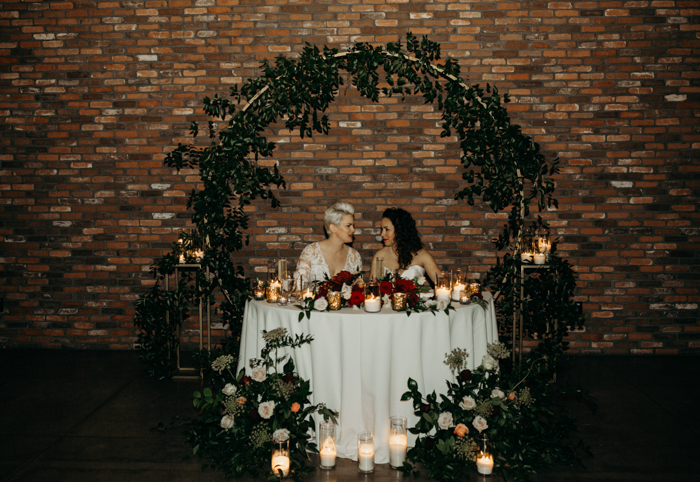 Congratulations, Courtney and Jacyln, and many thanks to Junebug members Joe+Kathrina for sharing their day with us! For more of this awesome photography team's work, be sure to check out their profile in our directory of the world's best wedding photographers.