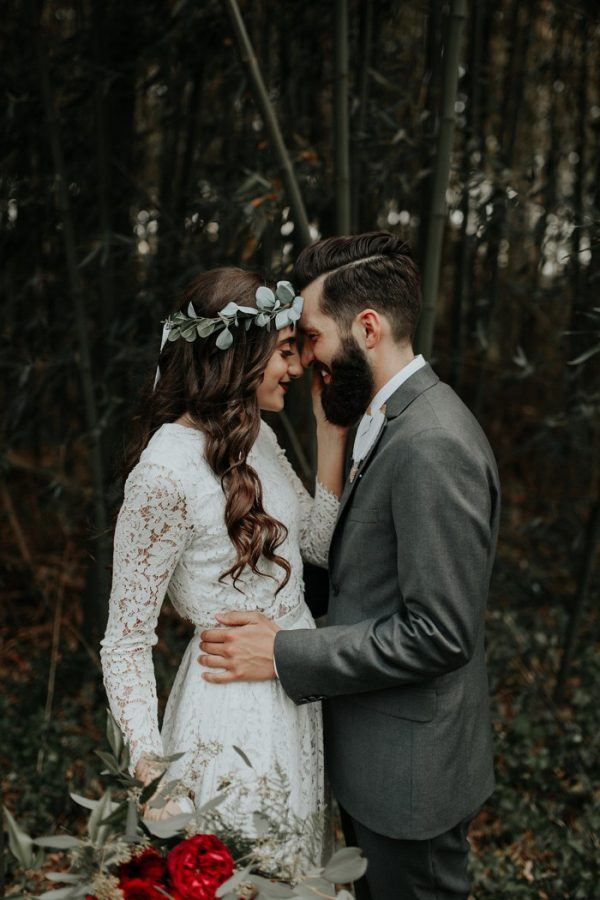 Micilin and Landon put a charming twist on minimalist and organic vibes in their wedding at Beaver Dam Historic House. This dynamic bride and groom, who are both professional wedding photographers and cinematographers, have a keen eye for design that allowed them to create an effortlessly cohesive look from their barn-front ceremony to their tent-covered reception. The bride totally impressed with a two-piece lace ensemble from ASOS and a bold red bouquet created by Herr Fresh Flowers. Sophie Brendle Photography captured so many memorable moments, but the groom's emotional reactions during the first look and the ceremony had to be some of our favorites!
The Couple:
Micilin and Landon
The Wedding:
Beaver Dam Historic House, Davidson, North Carolina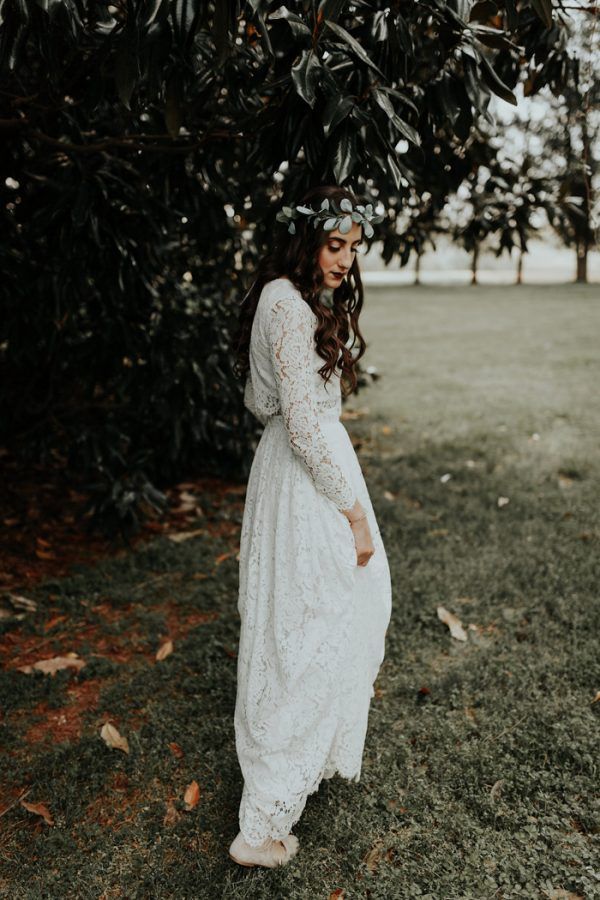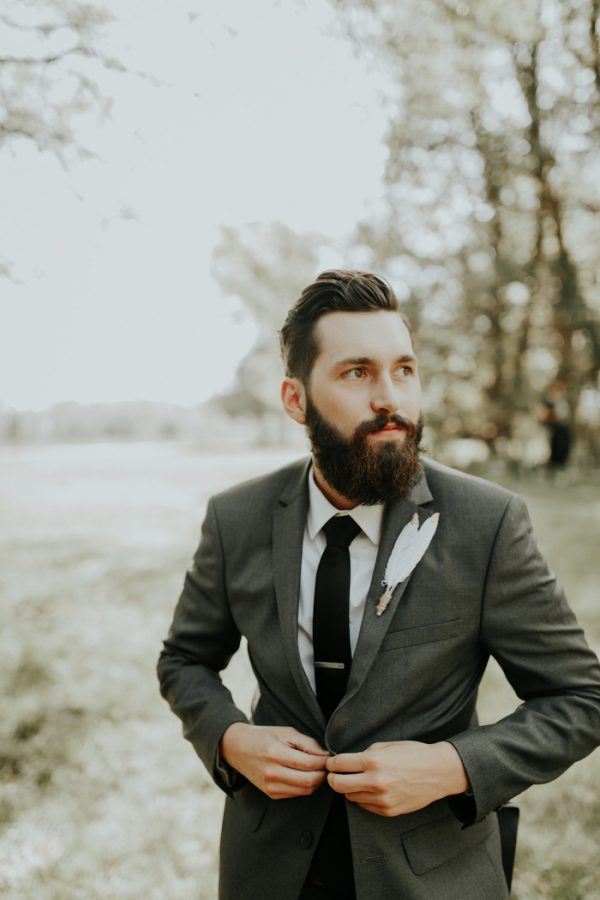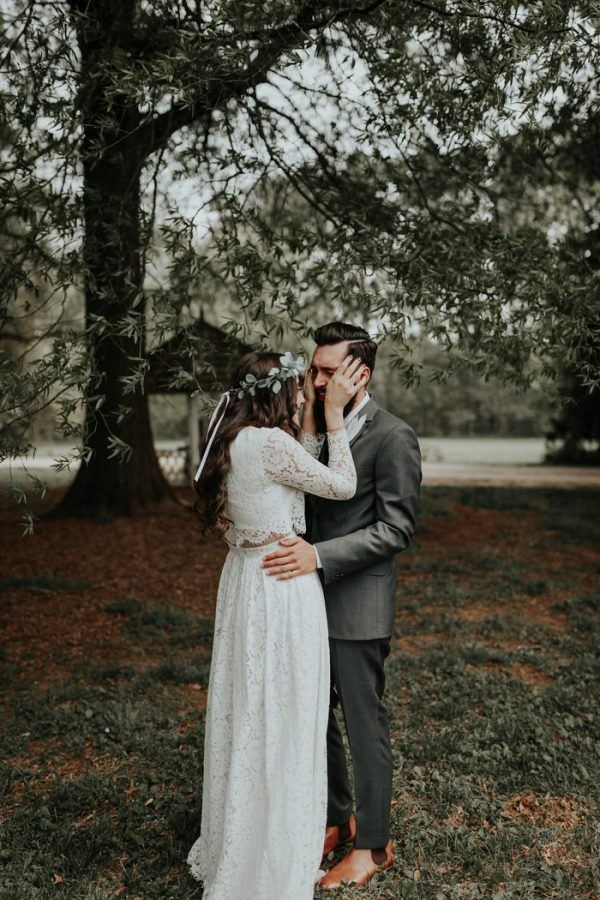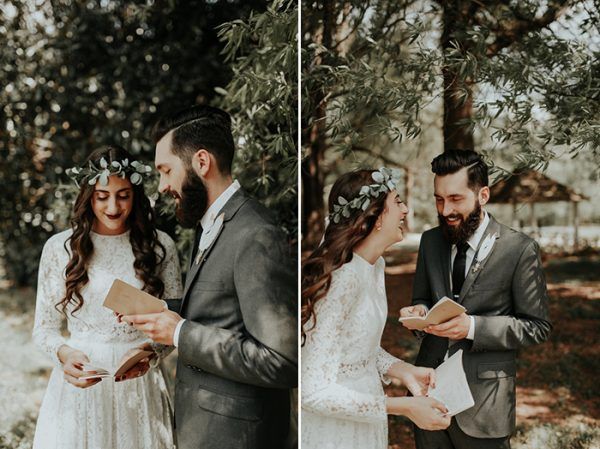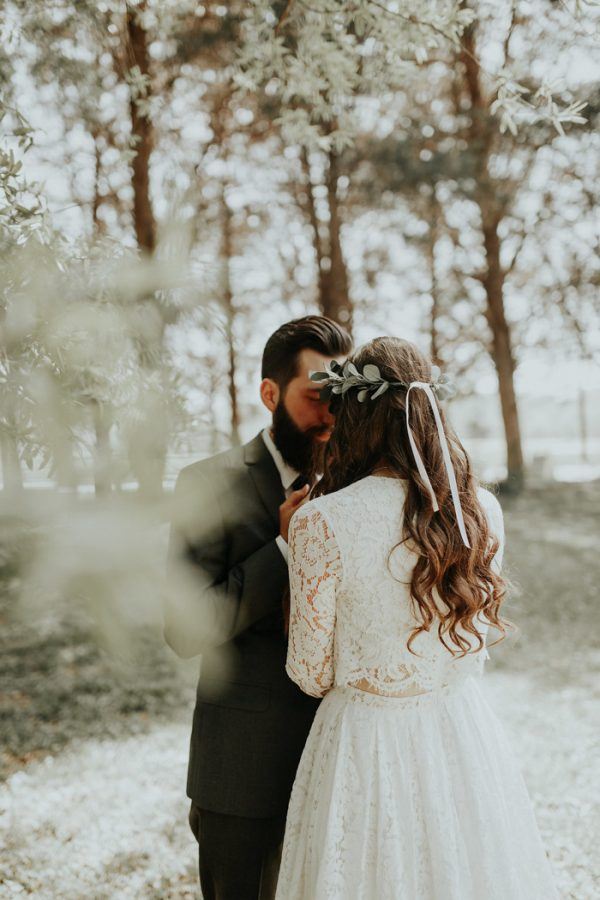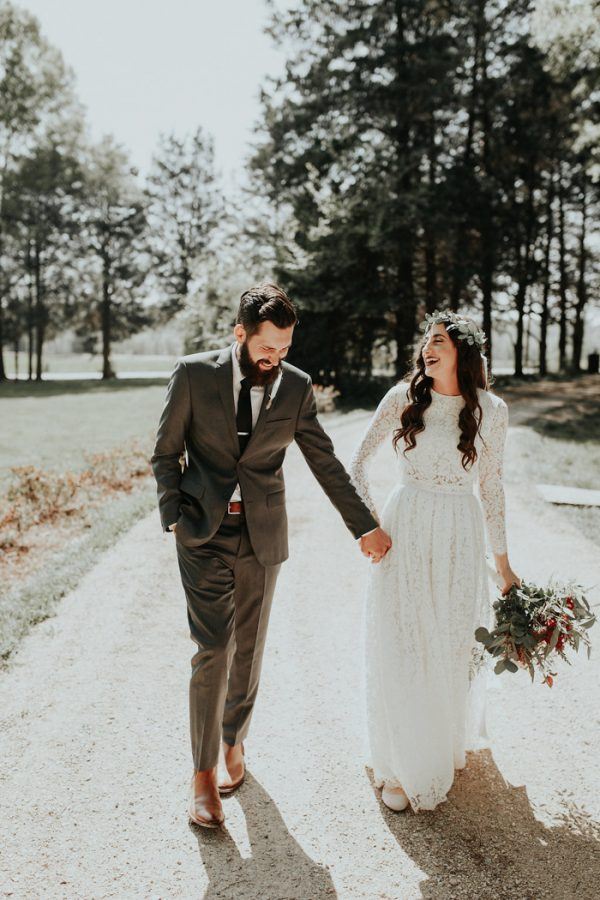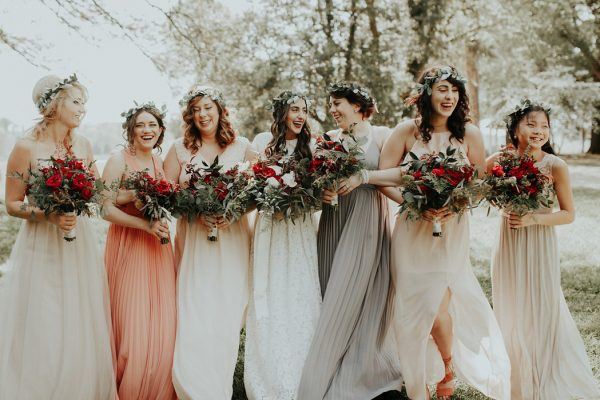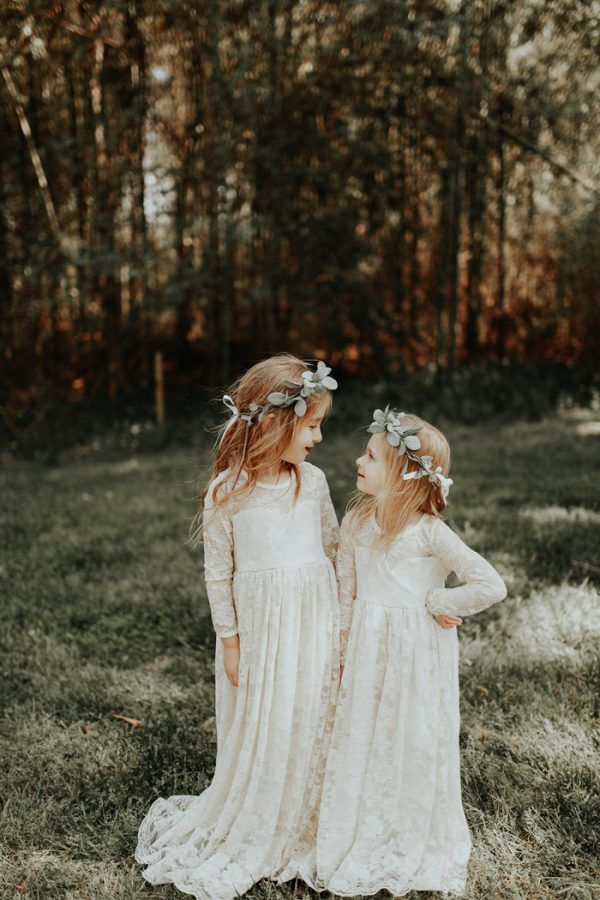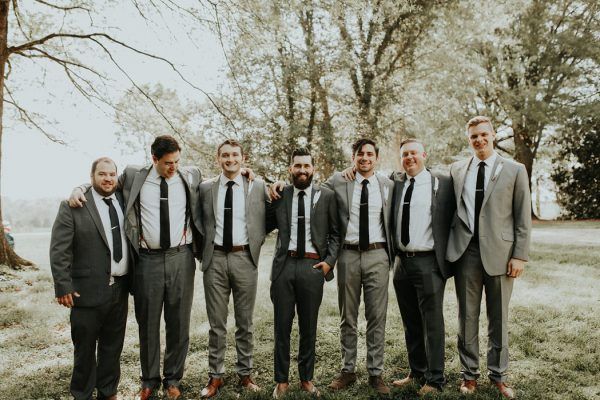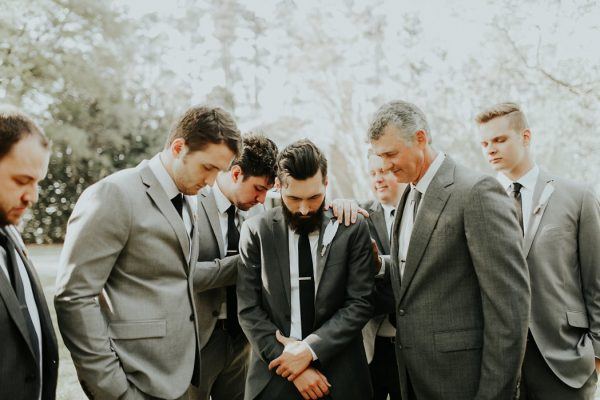 As wedding photographers and cinematographers ourselves, we have seen A LOT of weddings. This was such a huge help in the planning process because we knew exactly what we wanted for our own wedding. Going into the planning process, our focus was on celebrating our love with our family and friends in an organic and intimate way. In addition to that, we also wanted to have a huge dance party! To accomplish this, we stripped away anything that would distract from our vision. For example, we chose not to include a cake-cutting or bouquet toss in our reception because we didn't want to interrupt the dancing.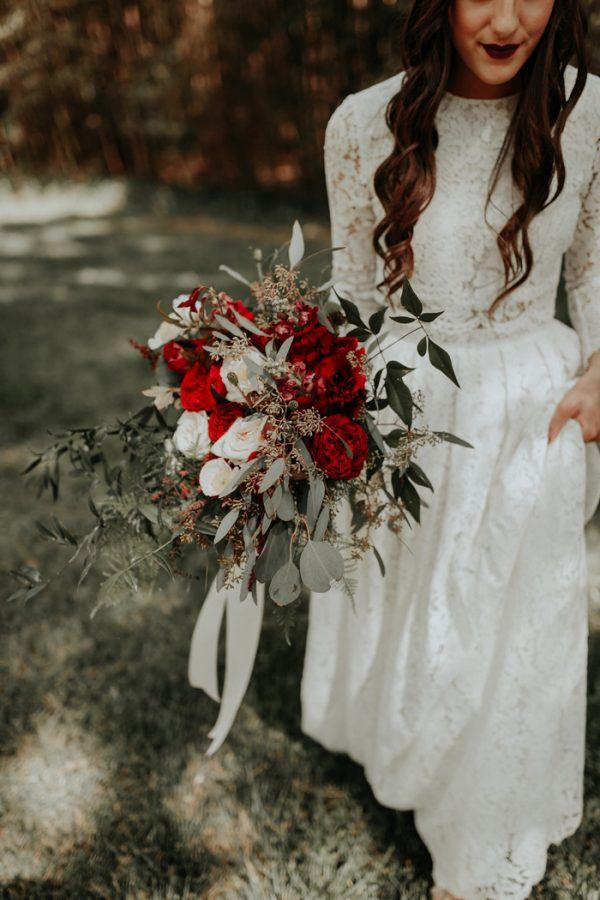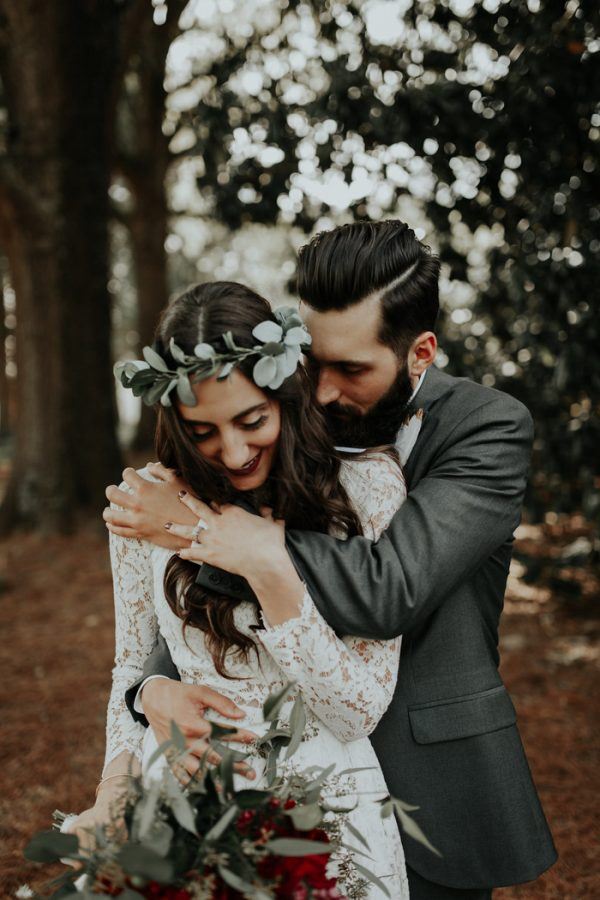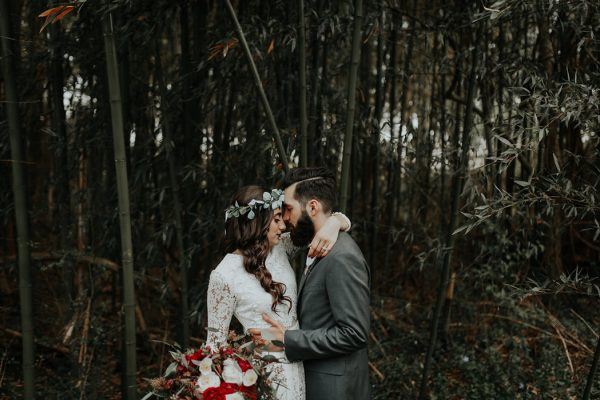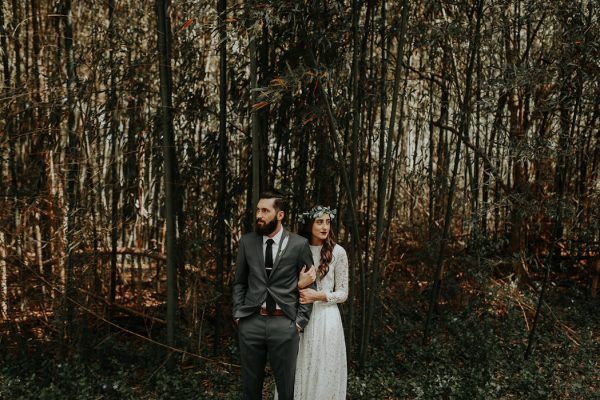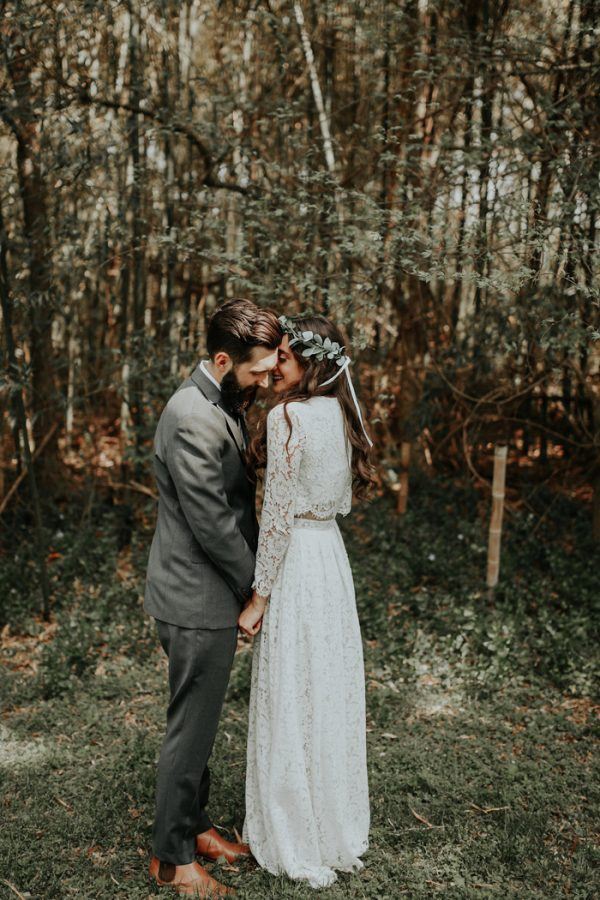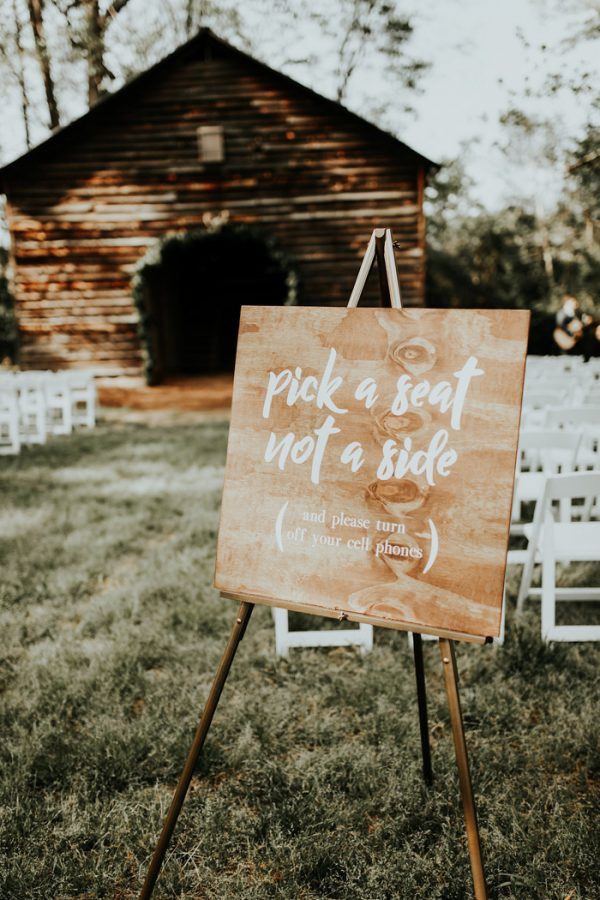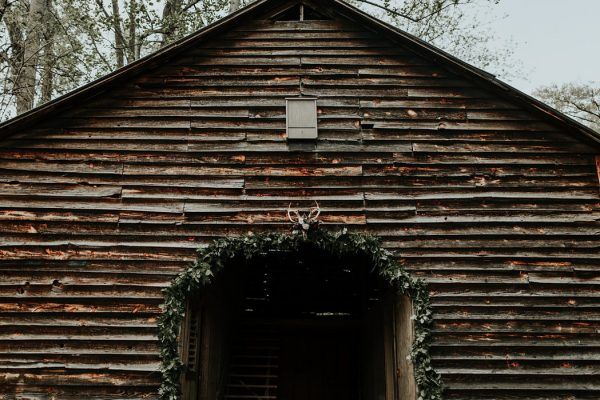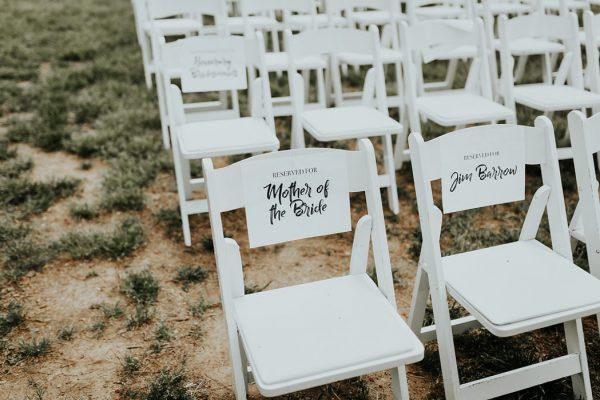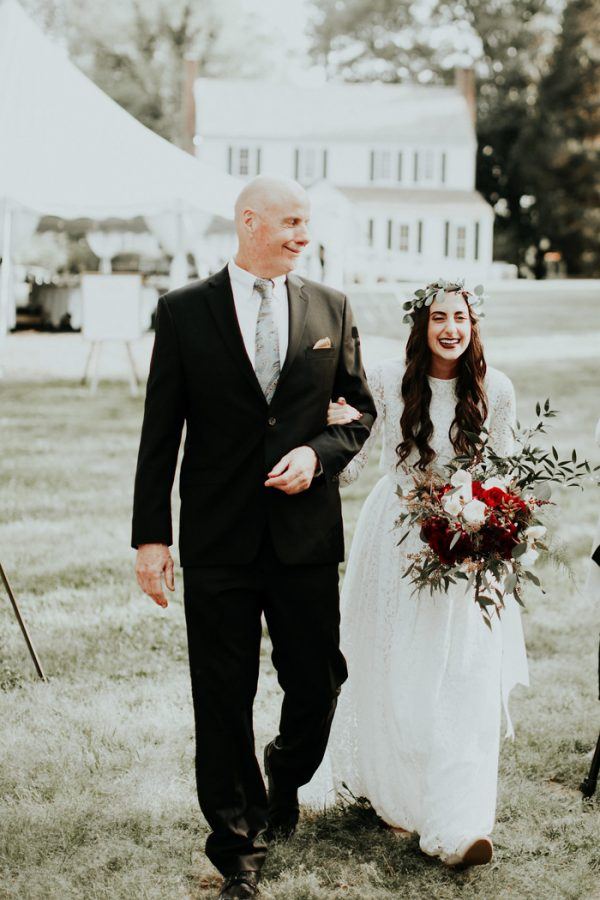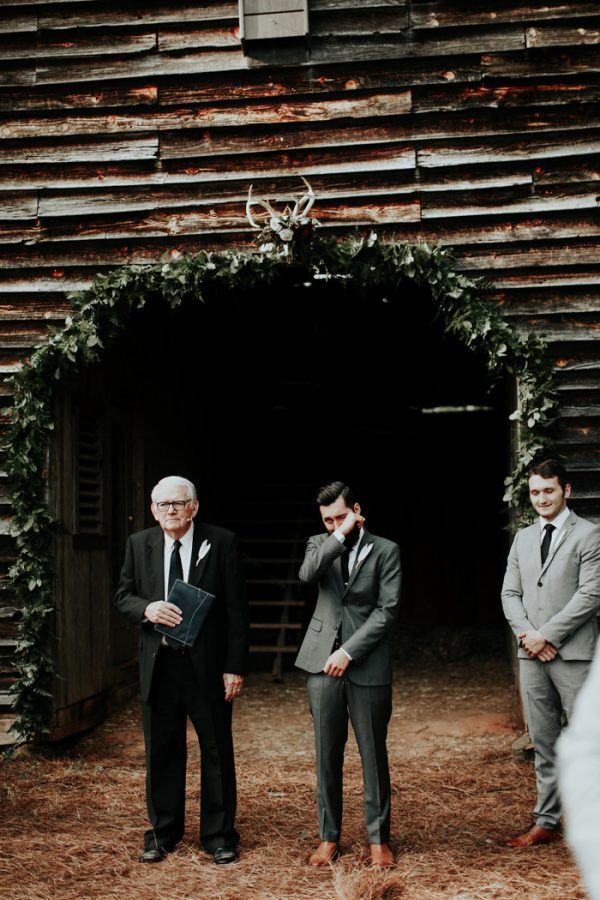 The most memorable part would have to be a tie between our vows and our first dance. We decided to write our own vows together and organized them so that we took turns reciting one vow at a time back and forth. There were no "his" vows and "her" vow, instead, we had "our" vows. This little spin we made on the classic ceremony staple ended up being so deeply emotional and memorable. It truly felt like we were becoming one at that moment.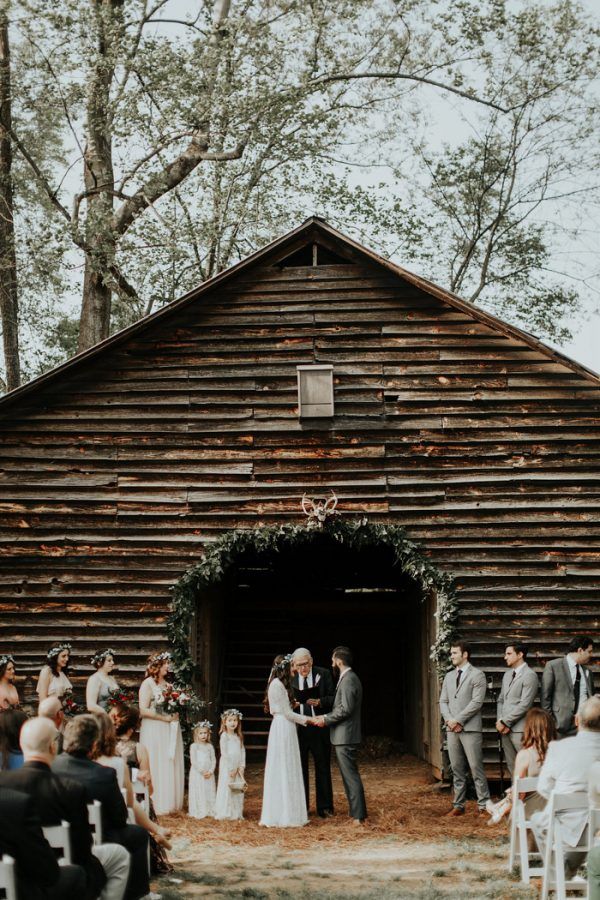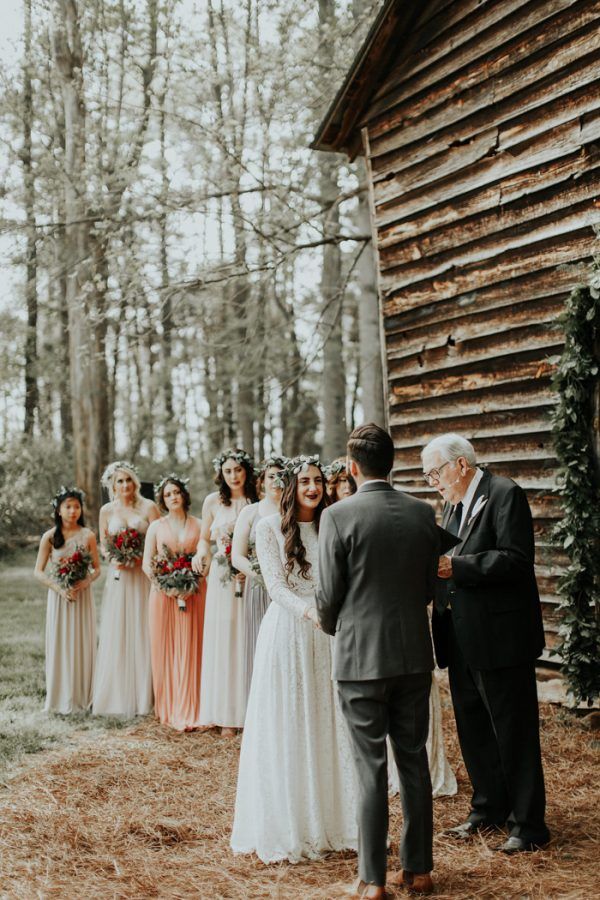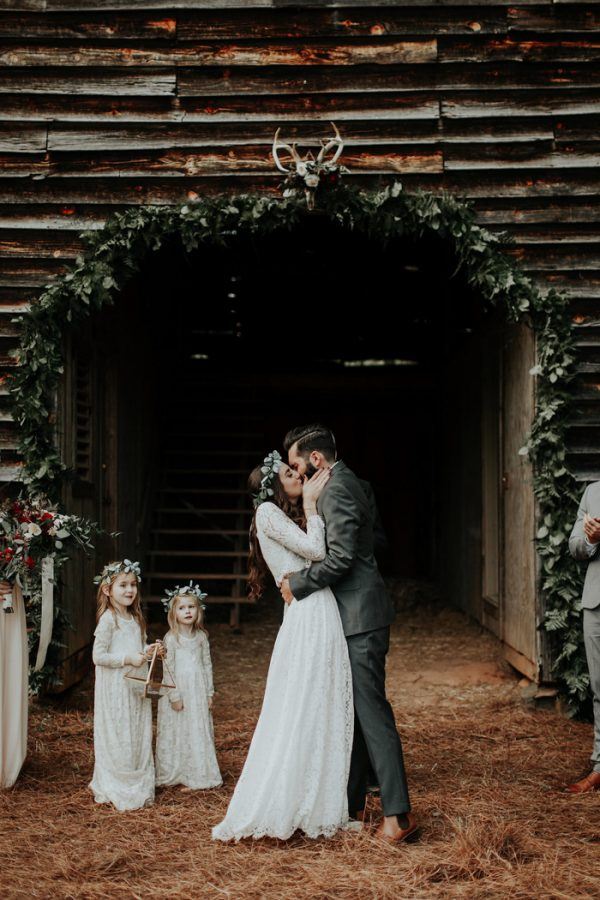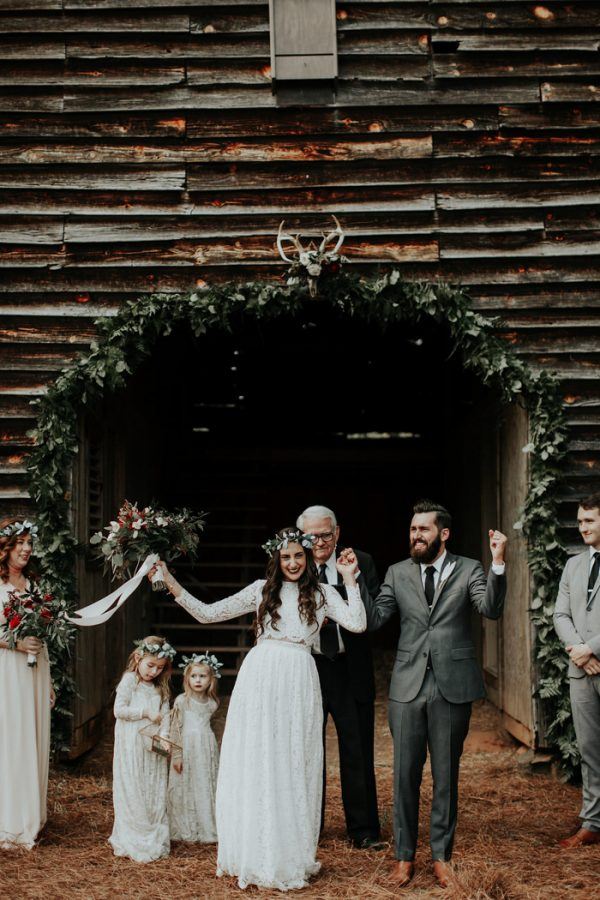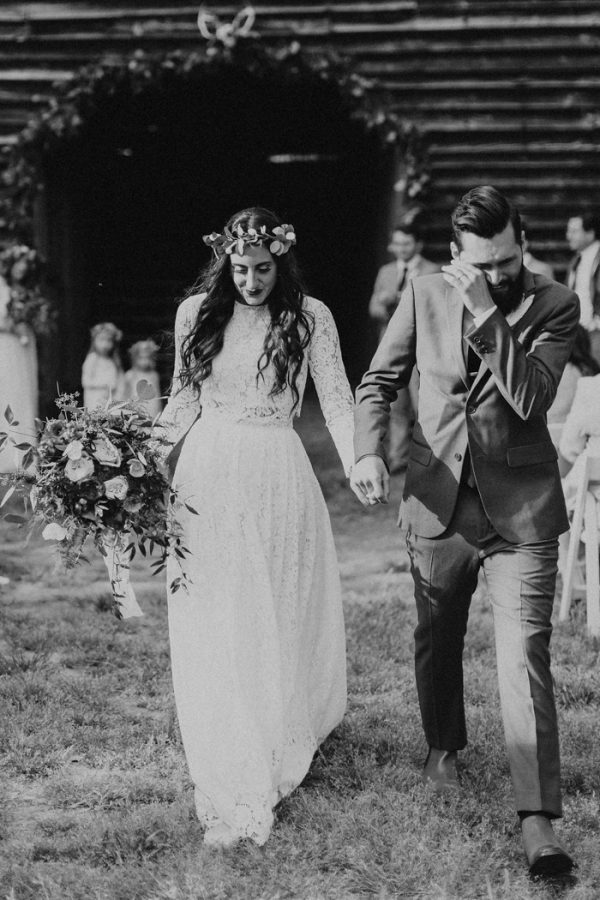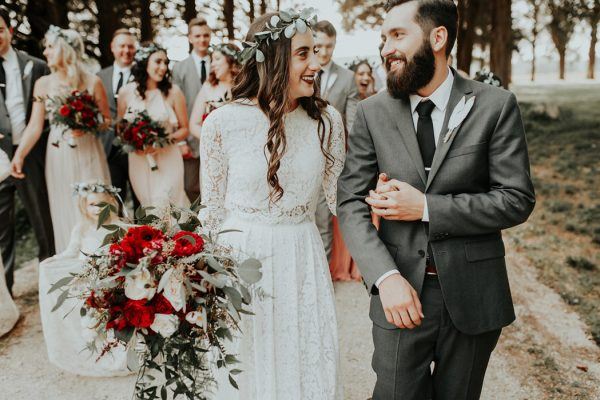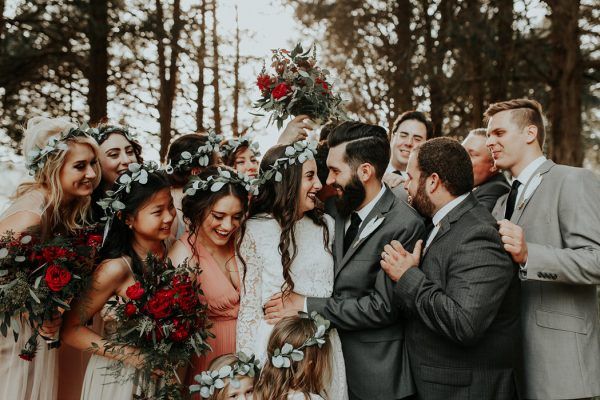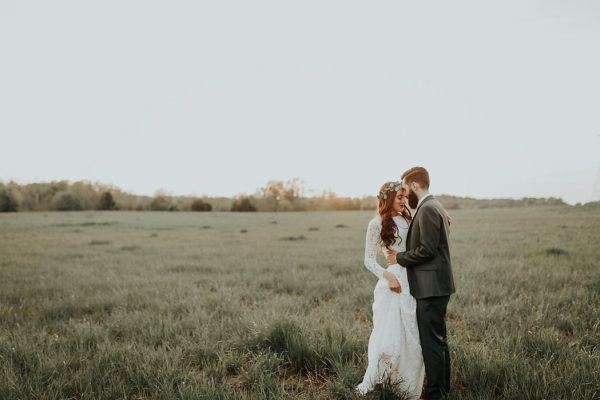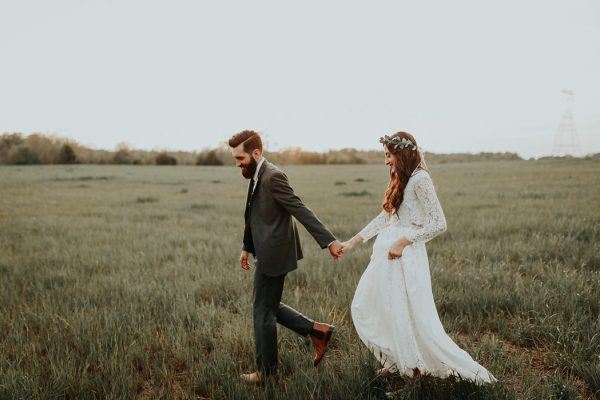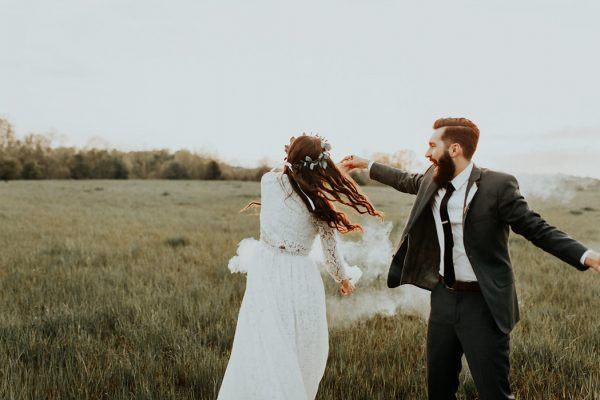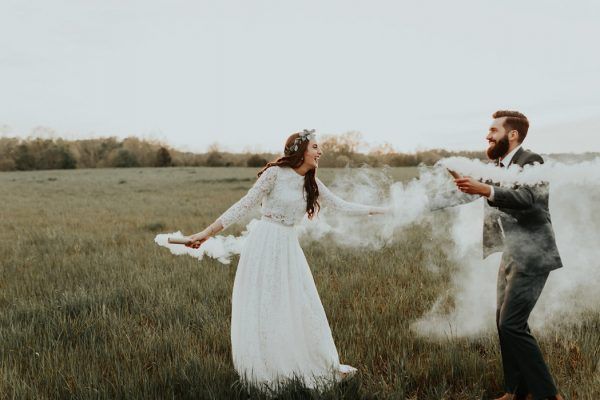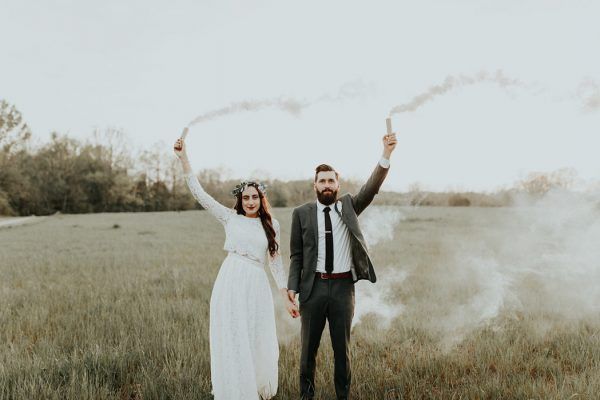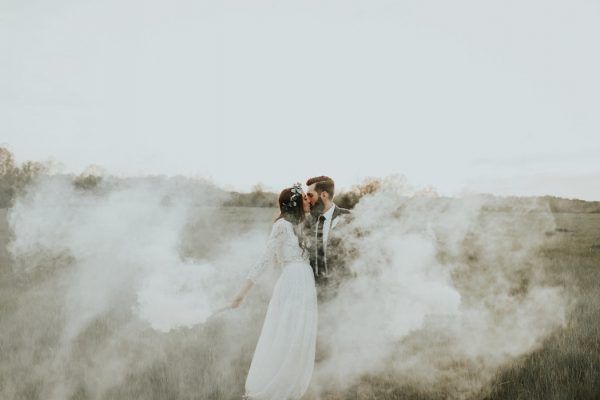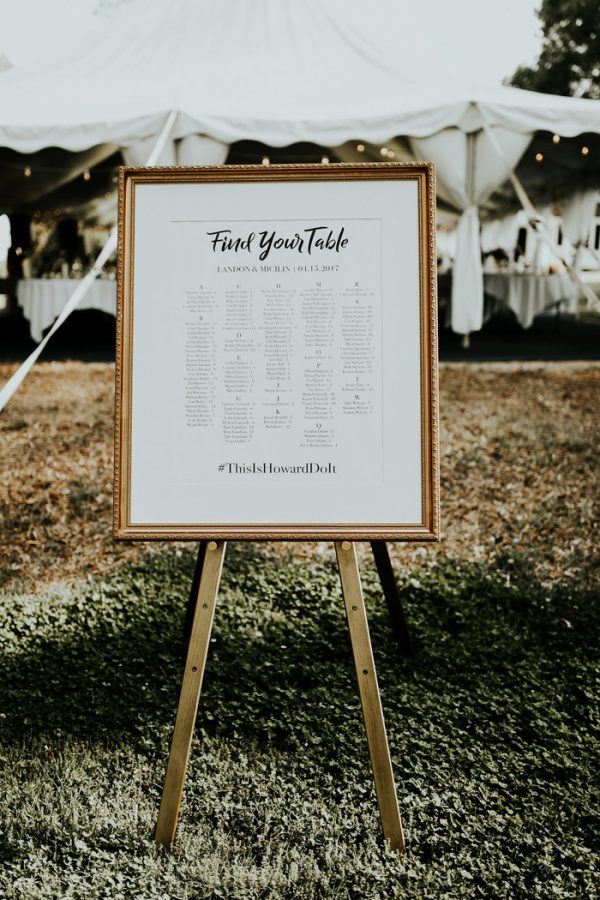 Choosing our wedding vibe wasn't that hard actually. We knew we wanted things to be minimal, organic and natural, while still inviting family and friends into the celebration of our day. This meant that if it felt like clutter, it wasn't there. Our centerpieces were glass jars with water and eucalyptus. Anything more than that felt like clutter. Our plates were borrowed and were each different, all while still having gold or greenery on them. They kept the feel natural but also minimal. If it was something that was our style and added to the party, we were sure to include it. We made sure to have sparklers, christmas lights, and design our reception for everyone to have the most fun night.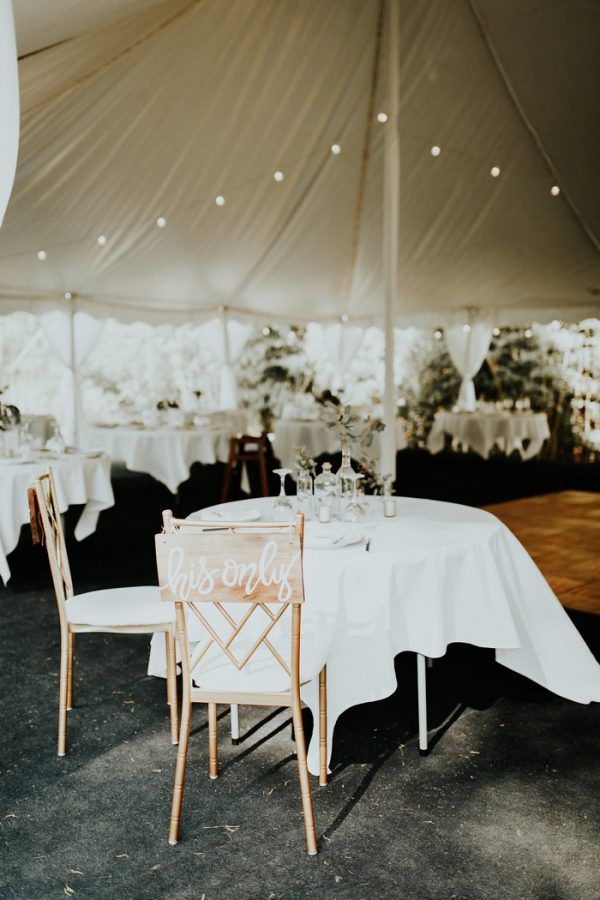 We also wanted our wedding guests to leave with something they could use while still being true to who we are. Something about us is that we LOVE coffee. We purchased cheap brown paper bags with our initials and date on them and had a "coffee packing party" with friends. Each person went home with a full pot of coffee.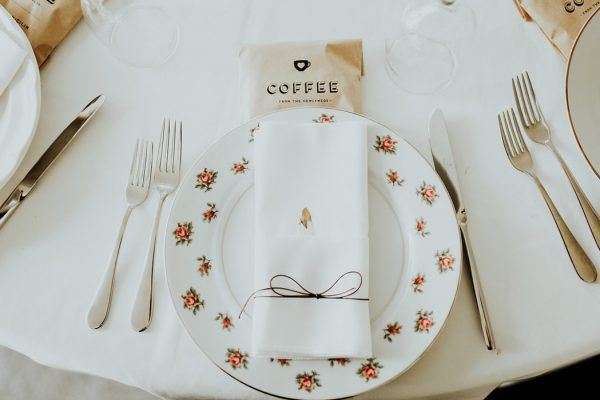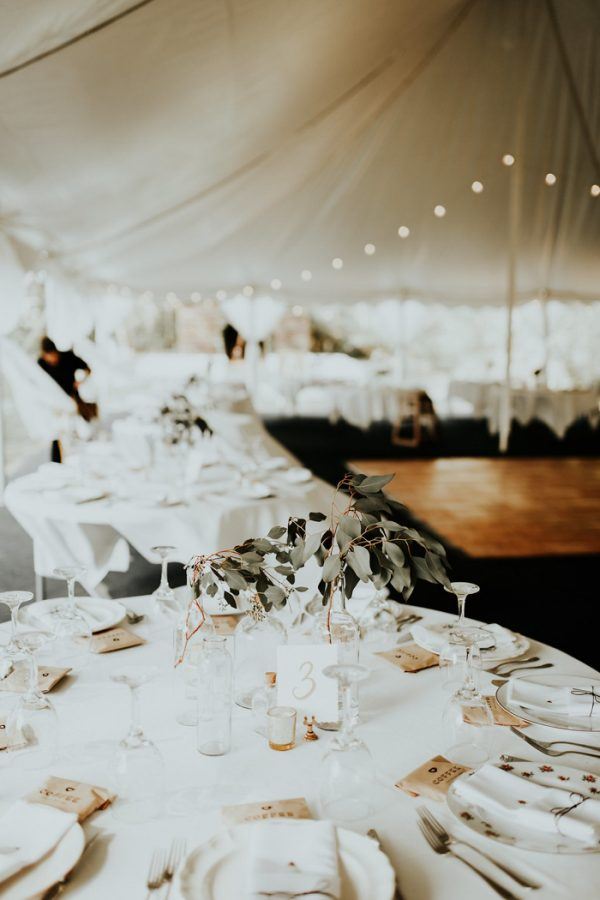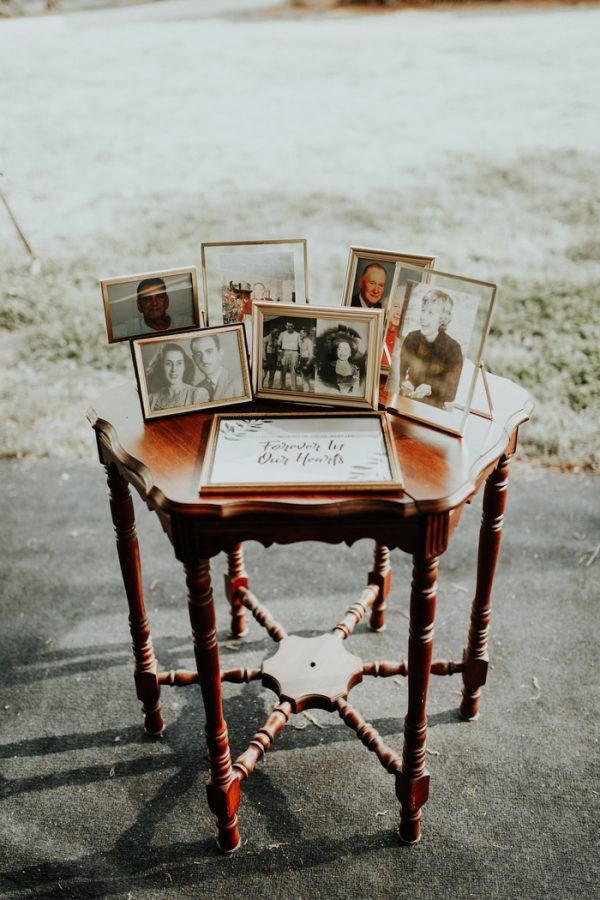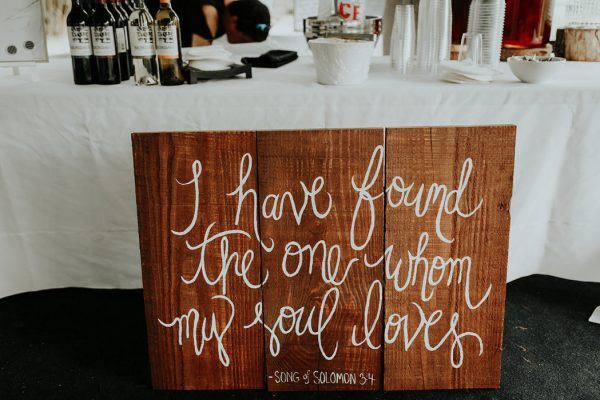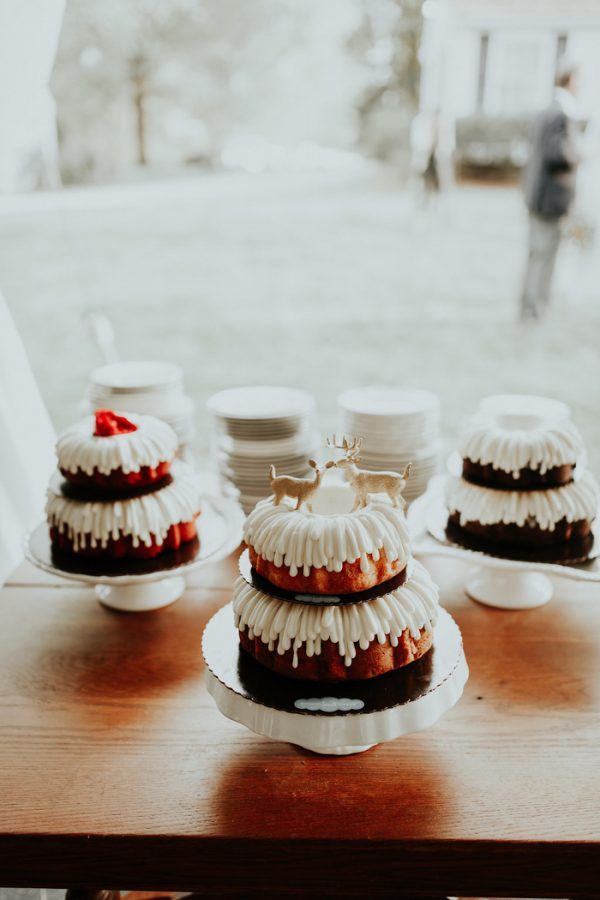 Our first dance was just so much fun! We danced to "Final Song" by MØ. The song starts slow and then builds to a dramatic beat drop. Our bridal party was cued up to join in our dance on that beat drop, so when it happened, the entire dance floor filled up with all of our friends and family. It was a fun surprise for our wedding guests and a perfect way to kick off the dance party for the night!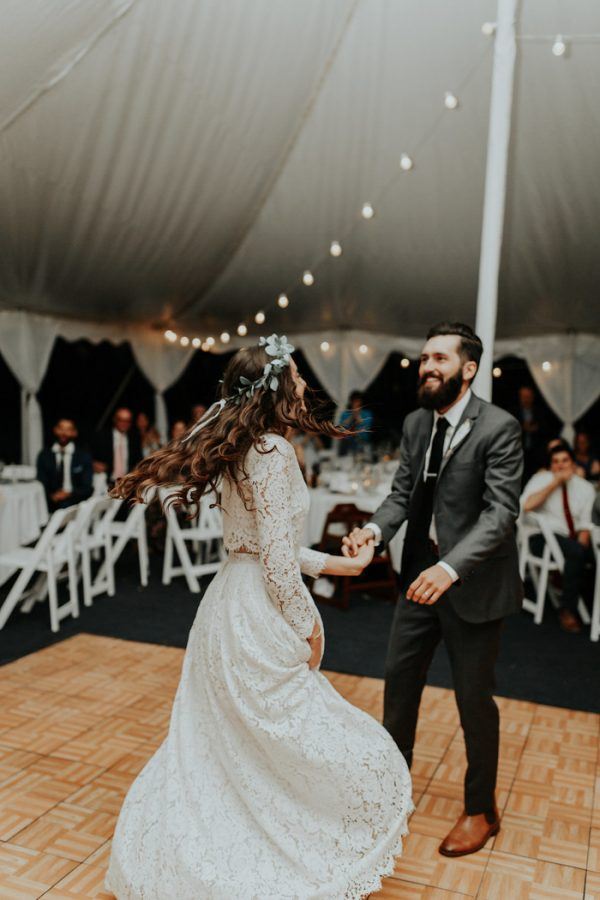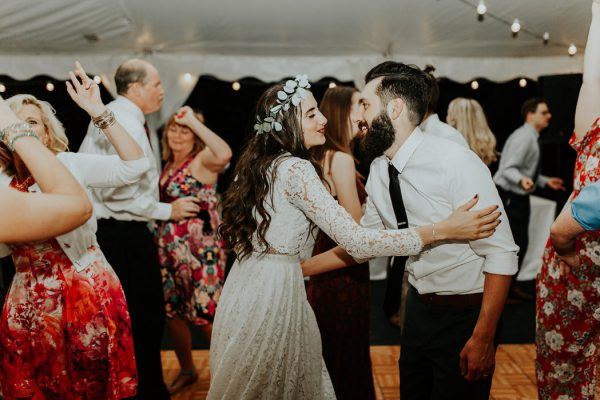 Congratulations to Micilin and Landon, and a special thanks to Sophie Brendle Photography for sharing this oh-so pretty wedding with Junebug! If minimalist vibes are your thing, you need to see Cathy and Zach's vibrant twist in their romantic minimalist wedding at One Eleven East!