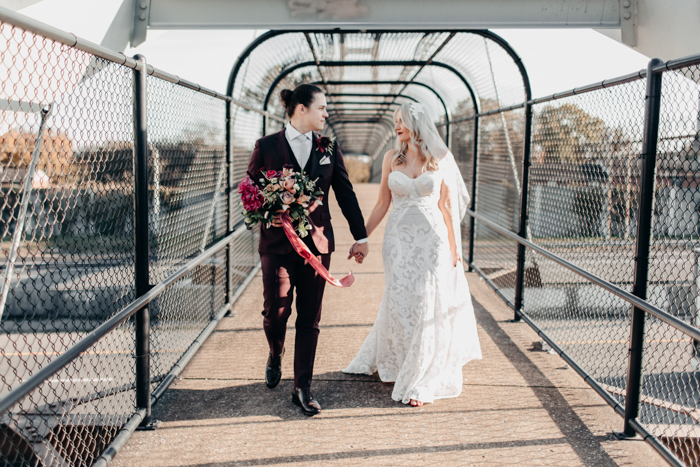 Katy and Bryce's wedding at The Cordelle proves that there are so many ways to create a magical ambiance for a wedding that goes way beyond traditions and decor! The music-loving couple made sure each part of their special day included sentimental songs that not only set the mood but also represented their relationship. Aside from the killer playlist, though, their day-of coordinators Lulu & Mayme made sure the day flowed seamlessly and the floral design Daily Bloom Floral added a moody touch of autumnal hues that complemented the modern vintage venue. From the first look to the garden ceremony to the tambourine grand exit, Swak Photography captured every moment of this Nashville wedding beautifully!
The Couple:
Katy and Bryce
The Wedding:
The Cordelle, Nashville, Tennessee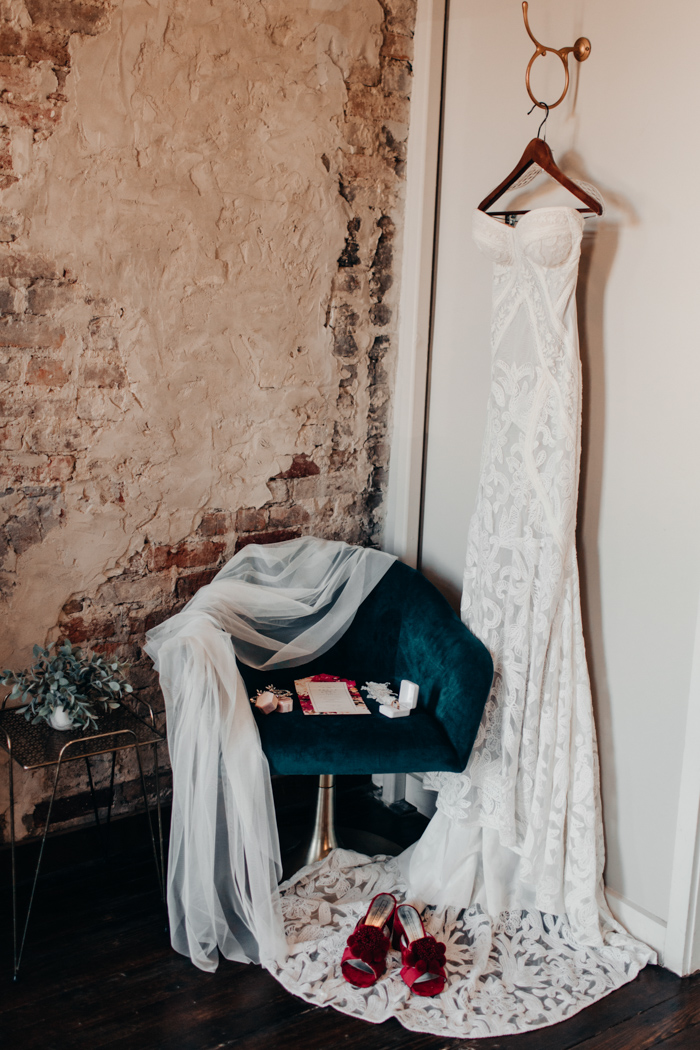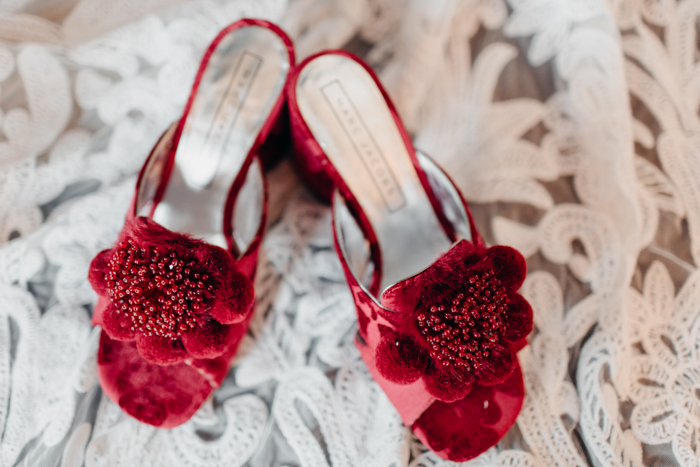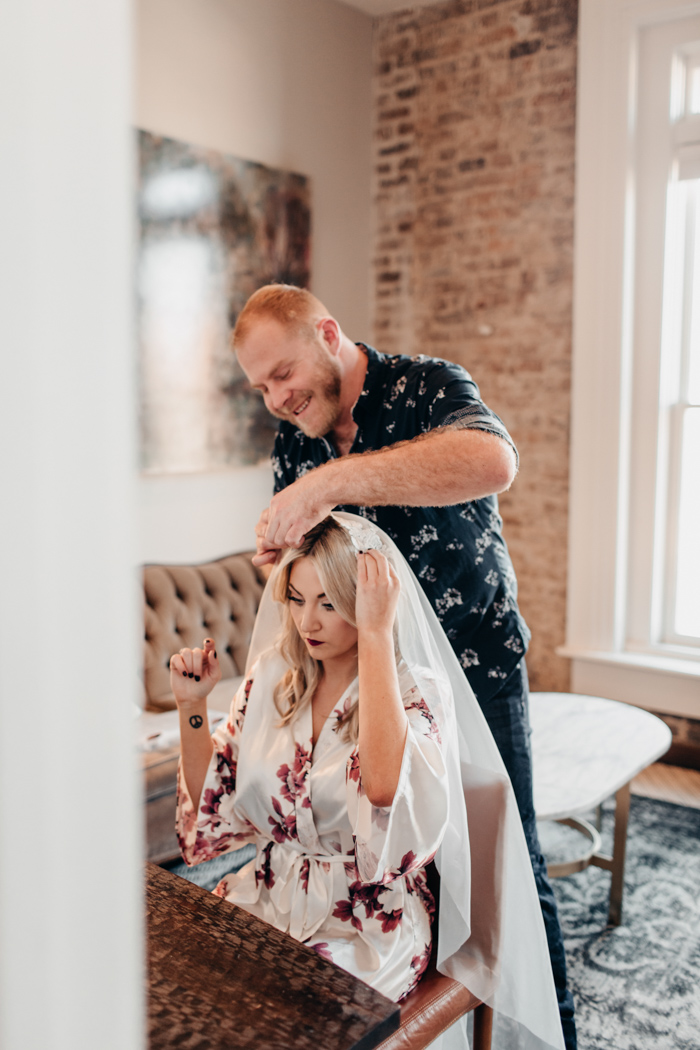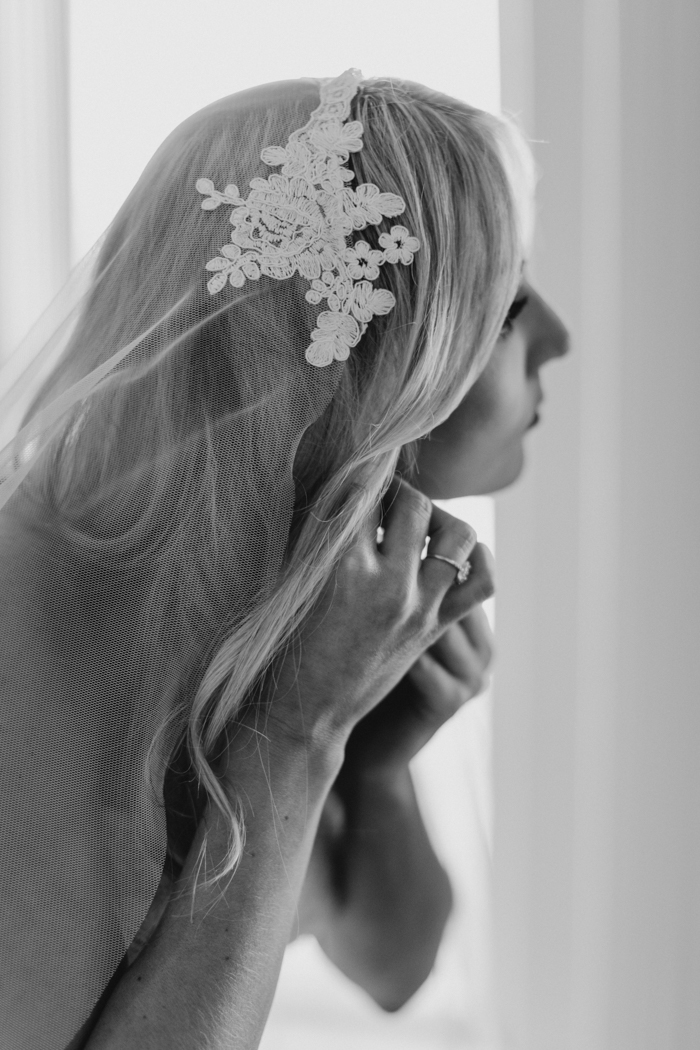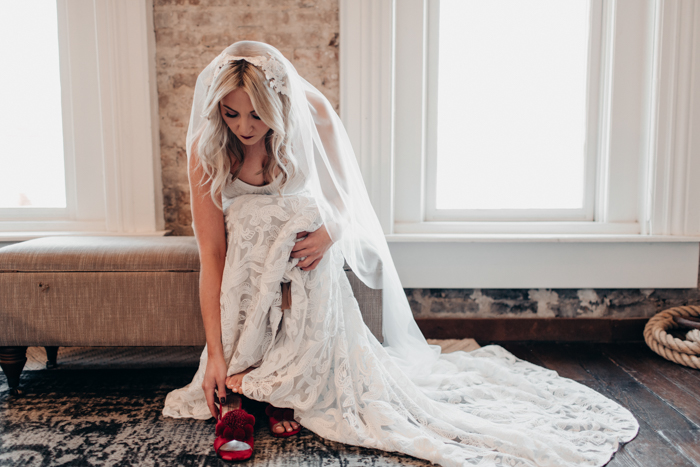 The most important part of the wedding planning process was to ensure every aspect of our wedding really represented us as individuals, as well as a couple. We want to remember our wedding day as a day that was entirely us. The music we chose played a big part in that. Music is a big part of our lives and we wanted to remember the feelings we had more than anything. Not to say our wedding wasn't visually beautiful, because it was thanks to all of our amazing vendors! But we can't wait to be old and hear one of the memorable songs we chose and instantly feel how happy we were at that moment.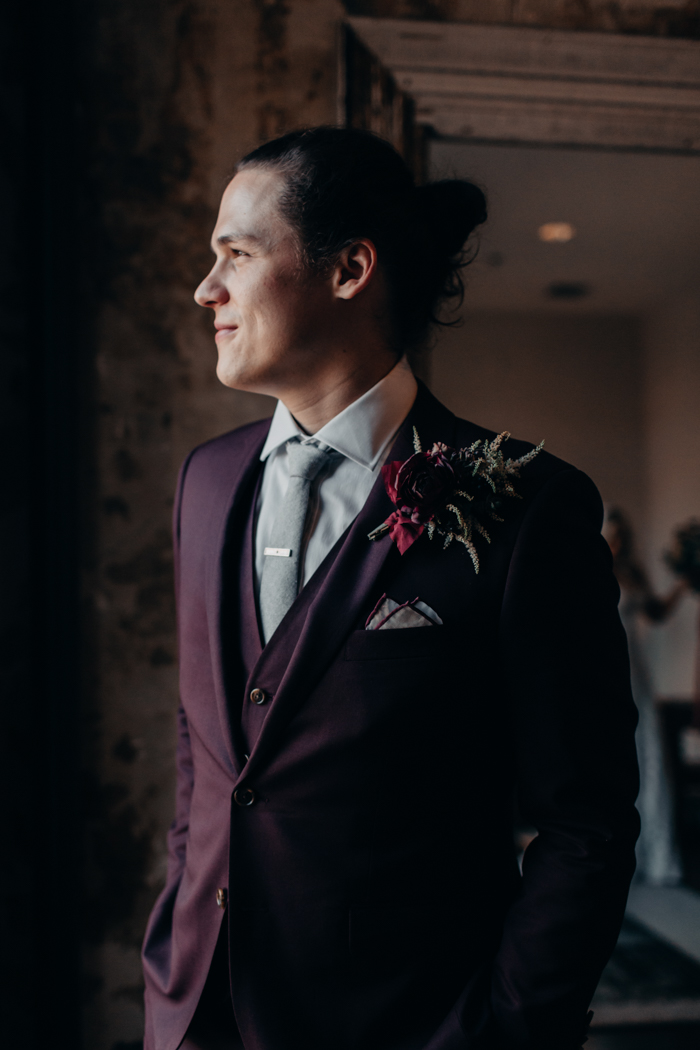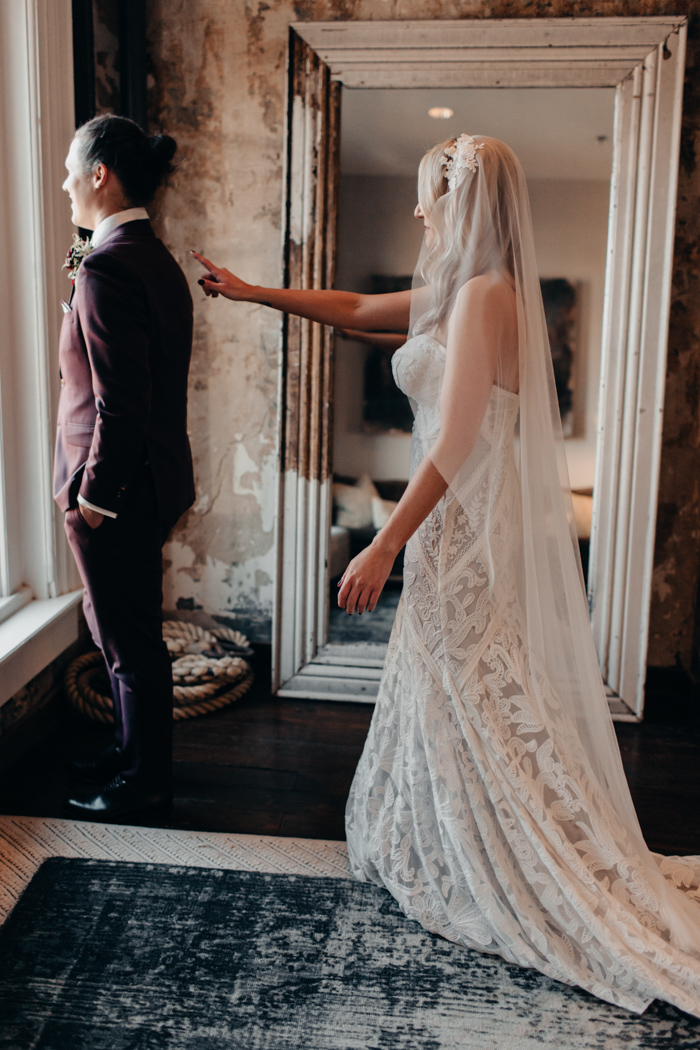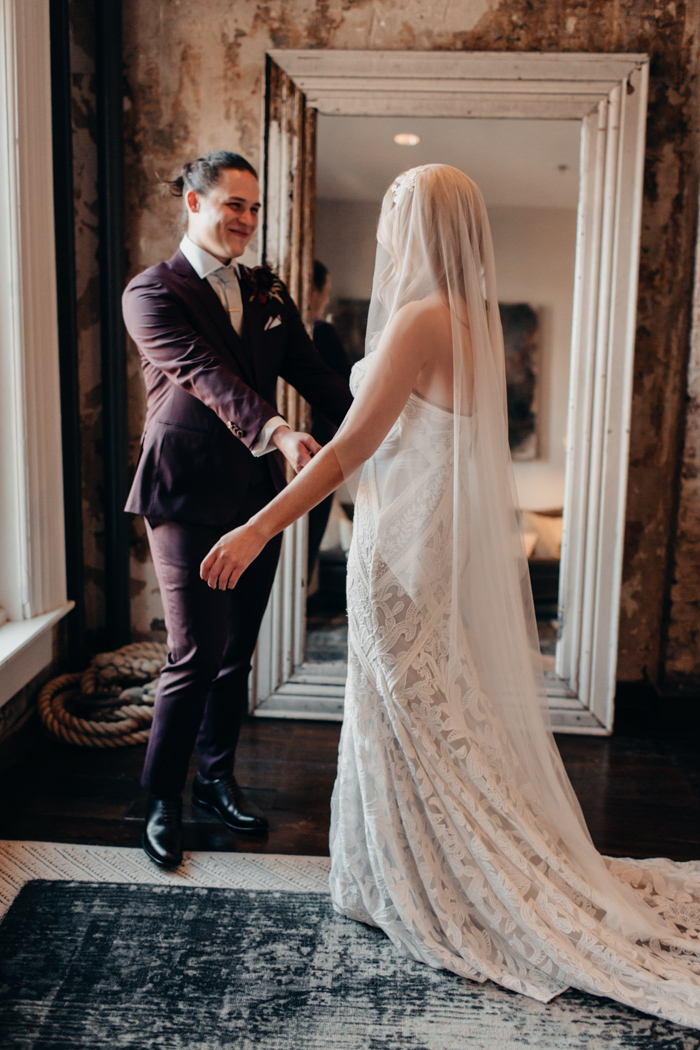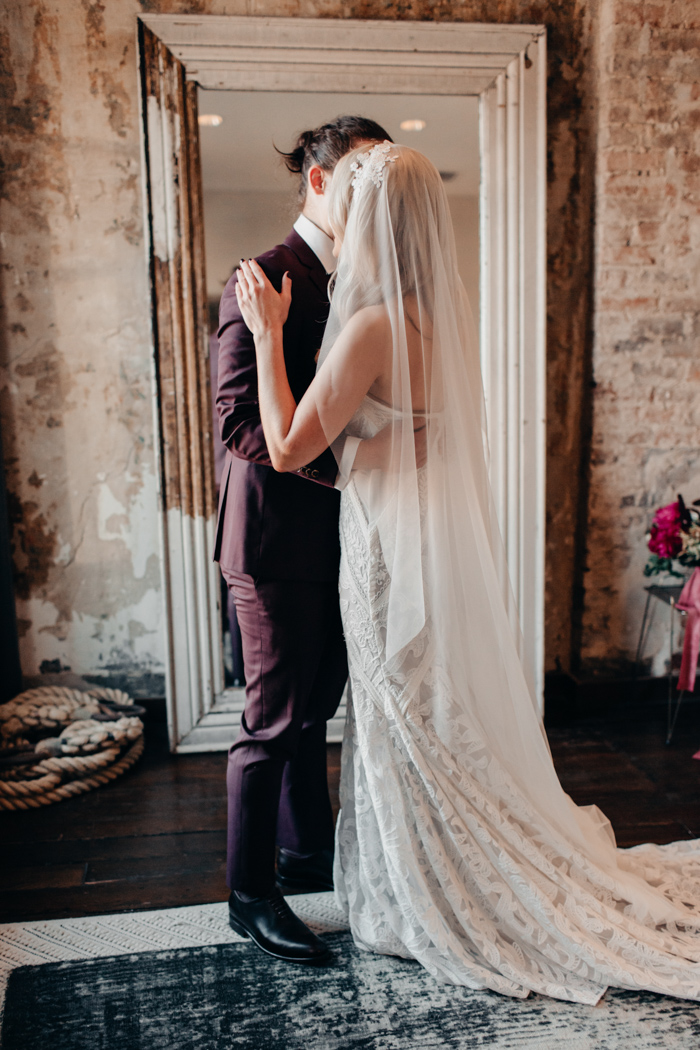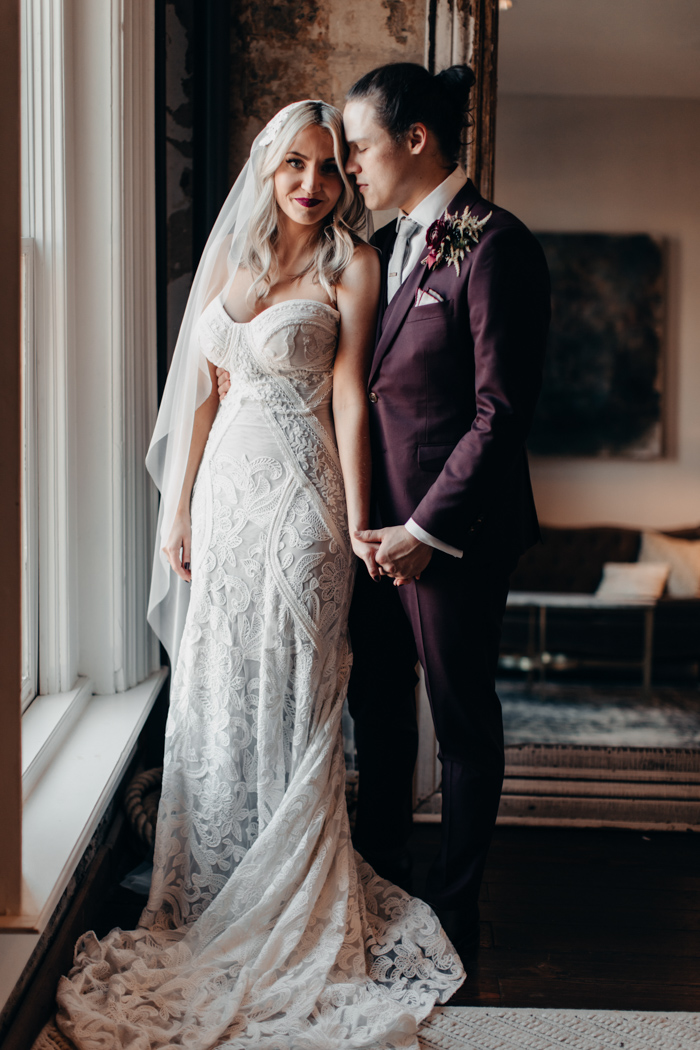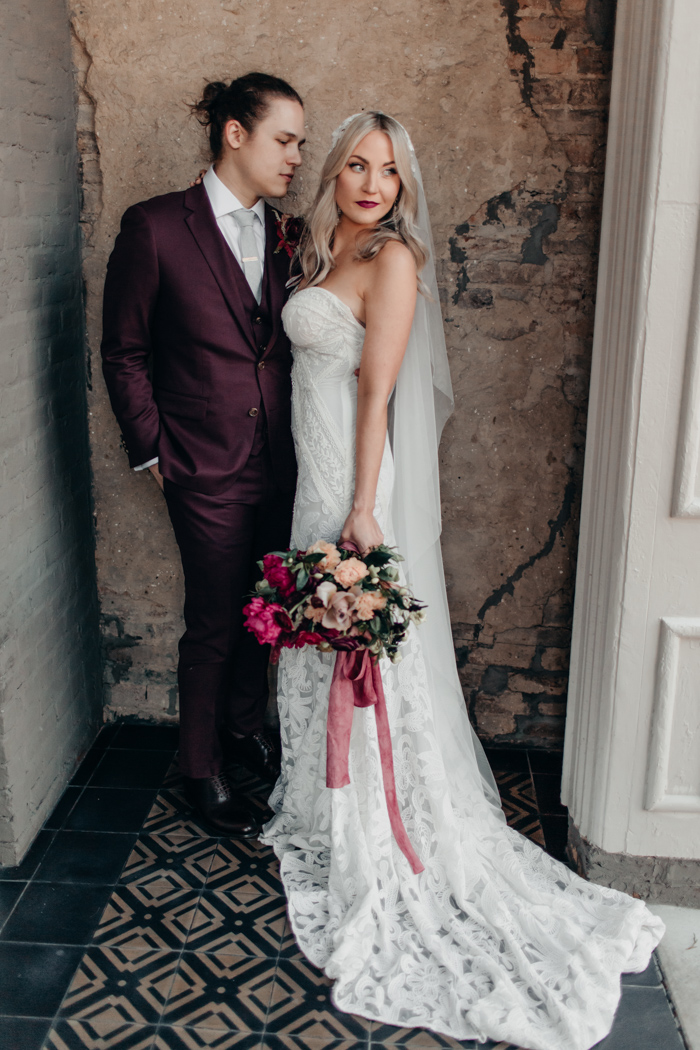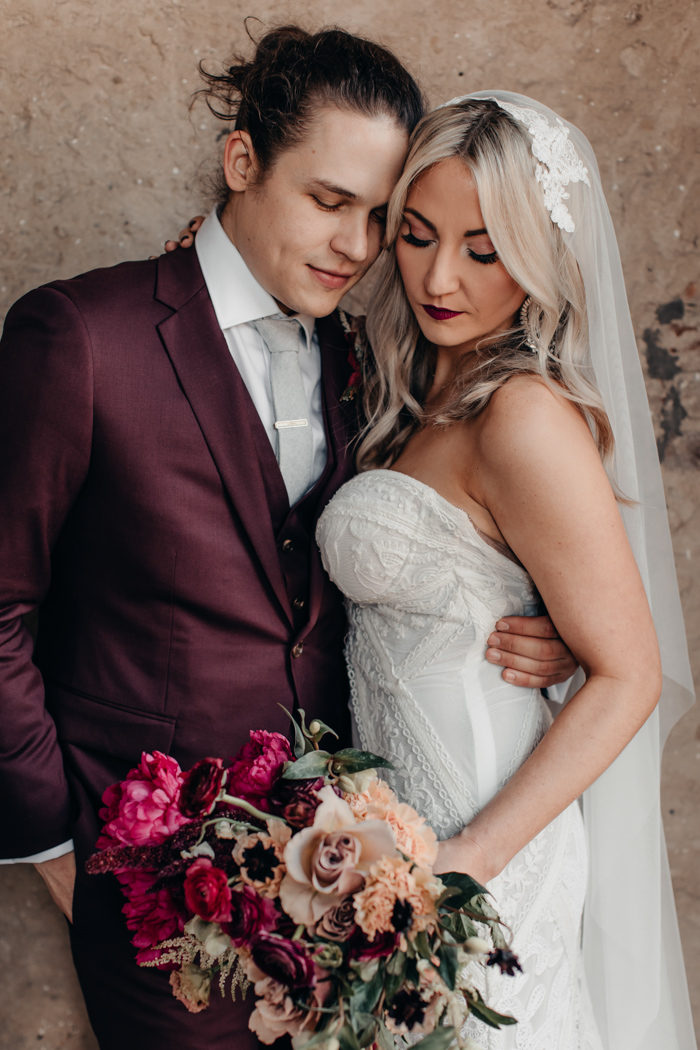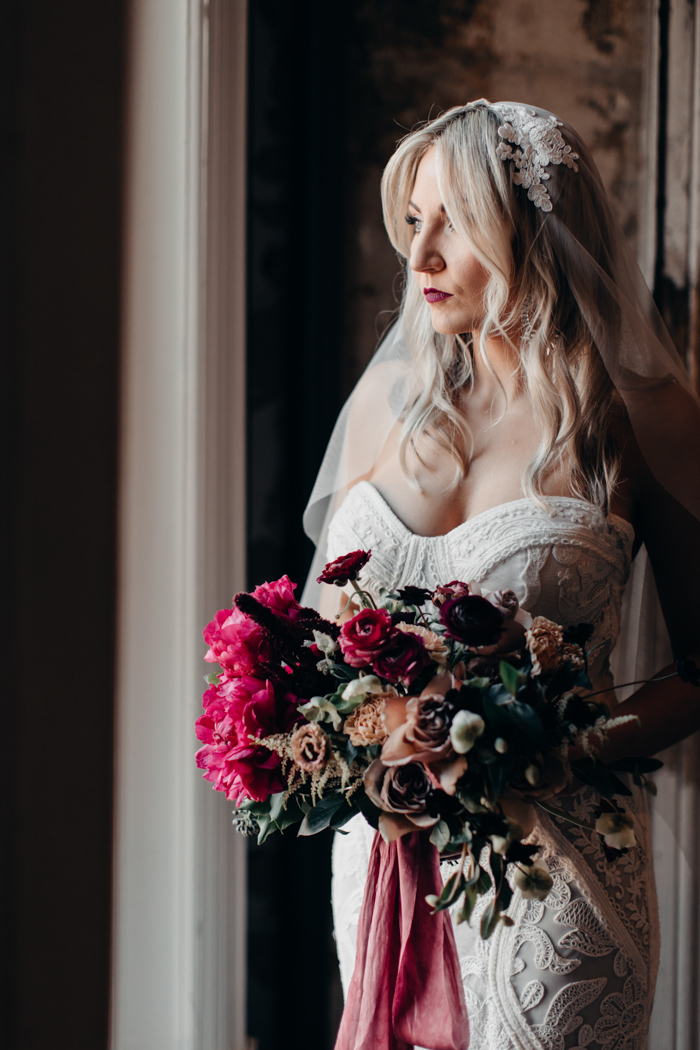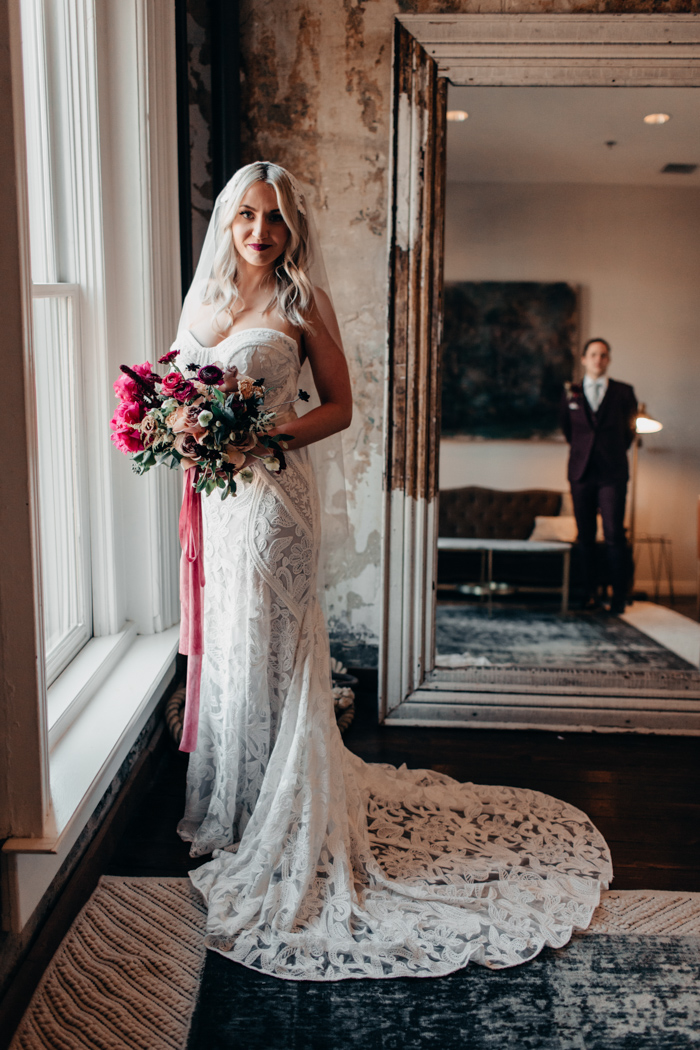 The most memorable part of the day for both of us was the ceremony. The ceremony was special for obvious reasons, but I think combining all of the different elements really made it amazing! Listening to our friends play our favorite songs live while I walked down the aisle was priceless. We also really lucked out with the weather considering it was late November in Nashville. That's always a gamble when deciding to have an outdoor ceremony. All I can say is have a backup plan in case of bad weather! Luckily we didn't have to use ours because it ended up being 64 degrees and sunny. Everything else from the flowers, having all of our friends and family there, speaking our vows to each other was all just perfect. How we felt during the ceremony is something we can never forget!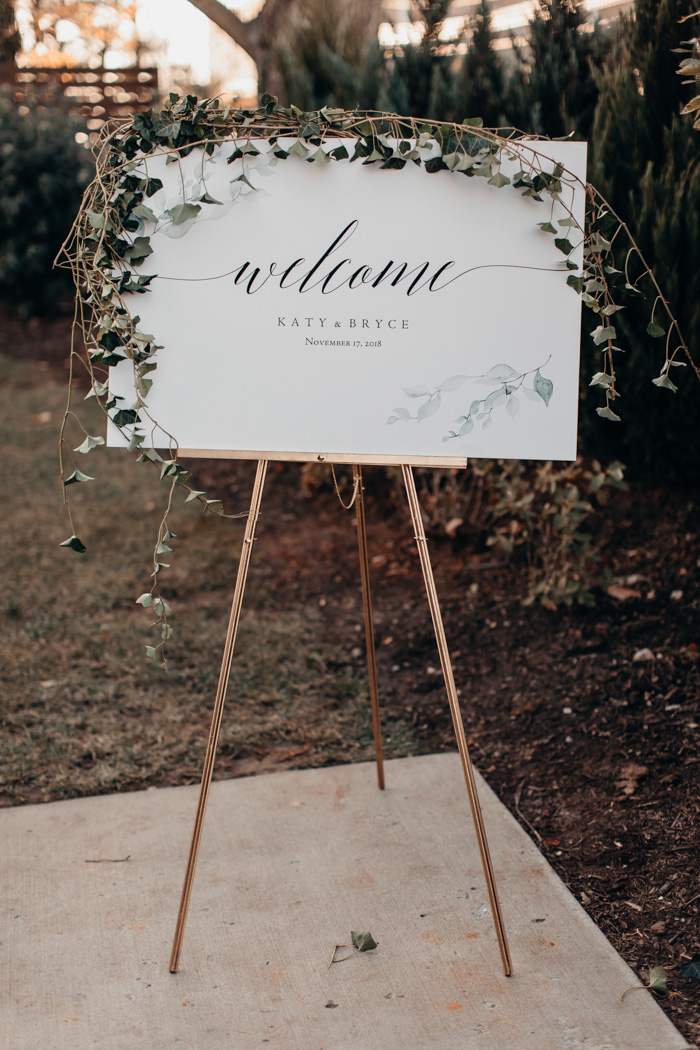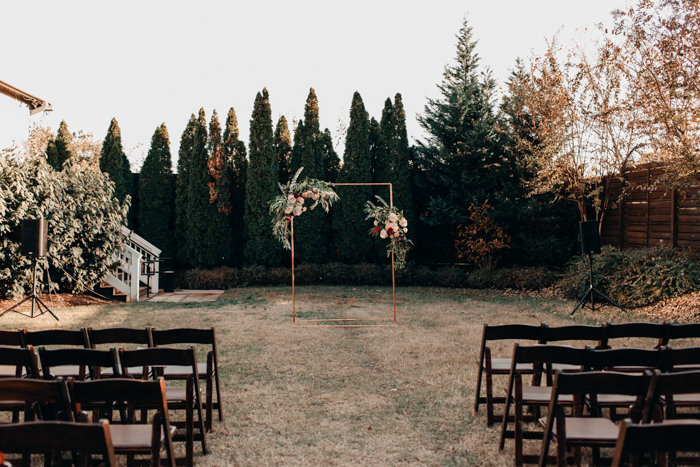 Our bridal party processional song was "Mystery of Love" by Sufjan Stevens played live by some of our amazingly talented friends. This song was played while the bridesmaids walked down the aisle. We both fell in love with the movie "Call Me By Your Name" during the wedding planning process and Sufjan Stevens is one of our favorite artists. It's a song that hit us hard when we first heard it, especially because it represented such unconditional love in the film.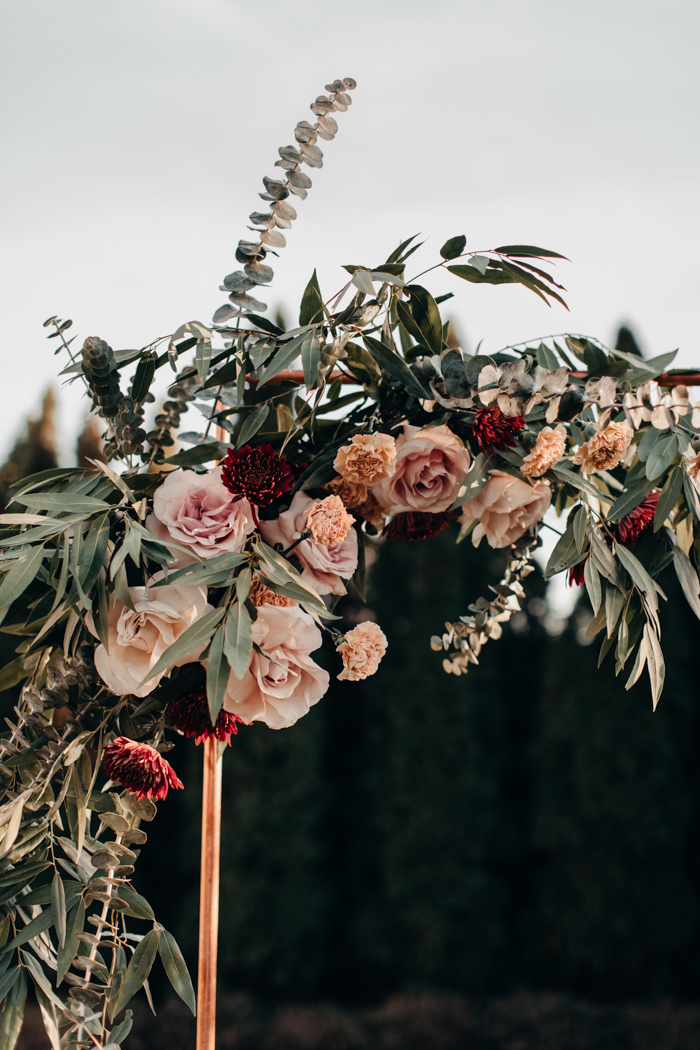 The song that I walked down the aisle to was "Holocene" by Bon Iver, also played live by our friends. Bon Iver is a band that we both loved before we met and continues to be one of our favorite bands of all time. "Holocene" in particular has a beautiful instrumental introduction to the song that was perfect for the bridal processional. Plus it made everyone cry so it represented what we were feeling in that moment perfectly.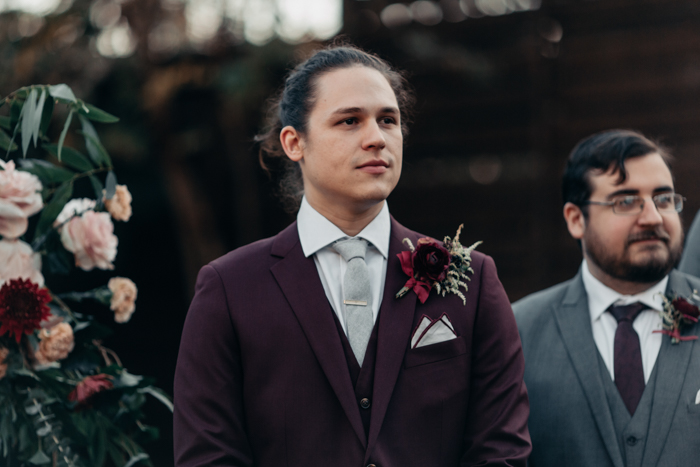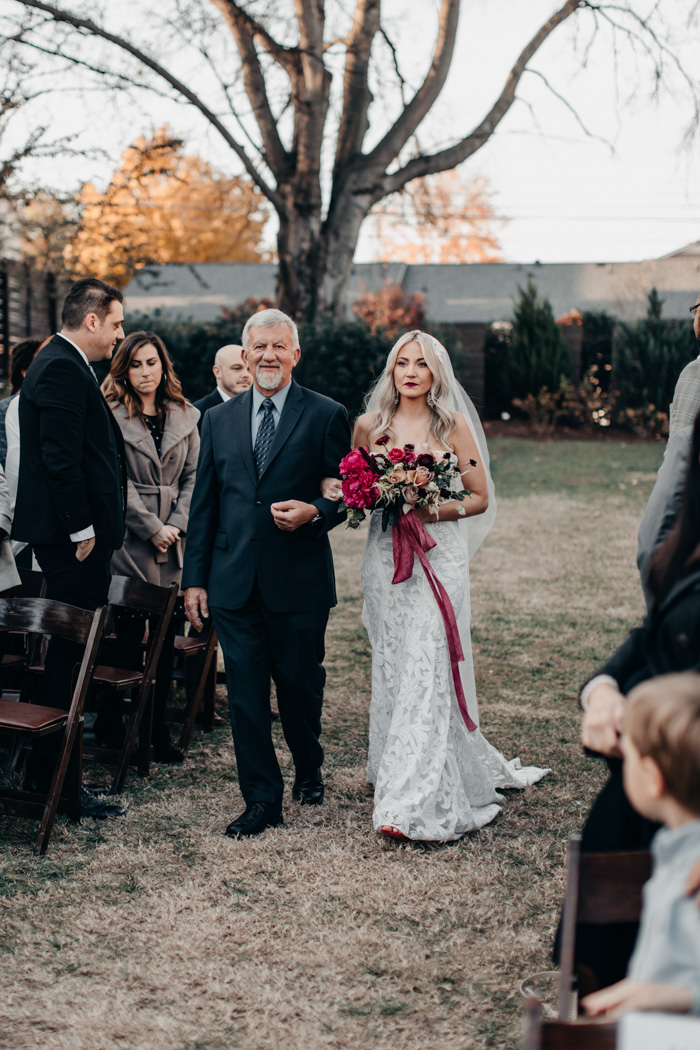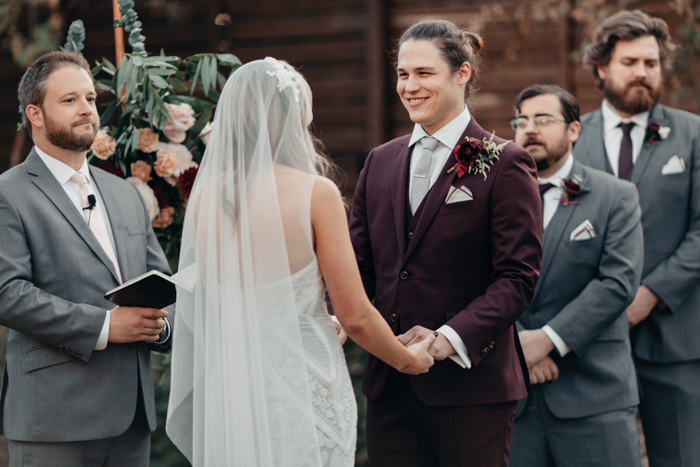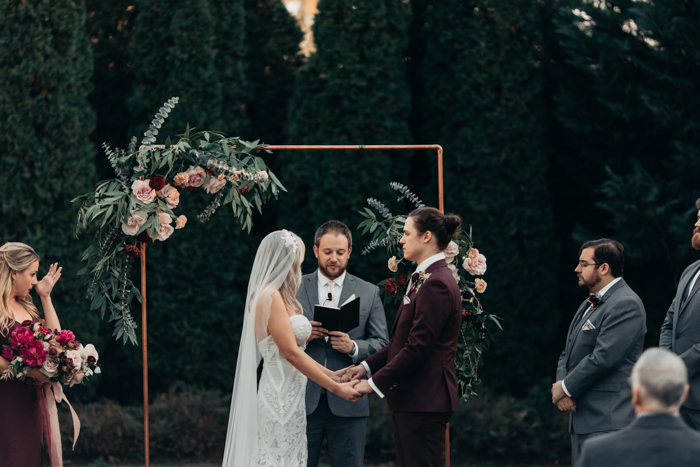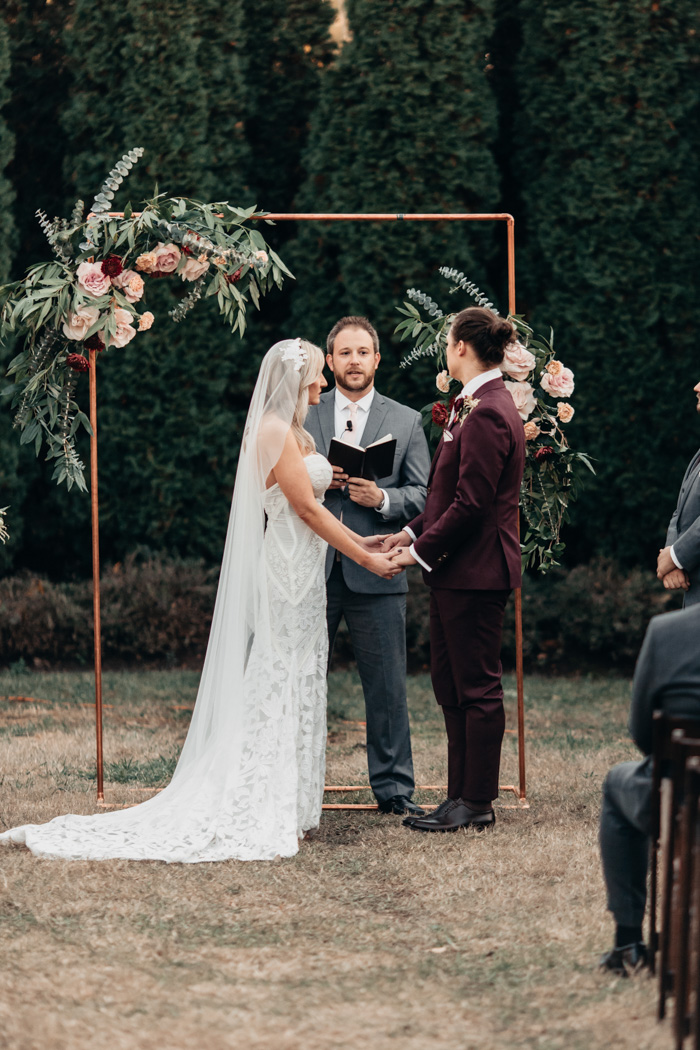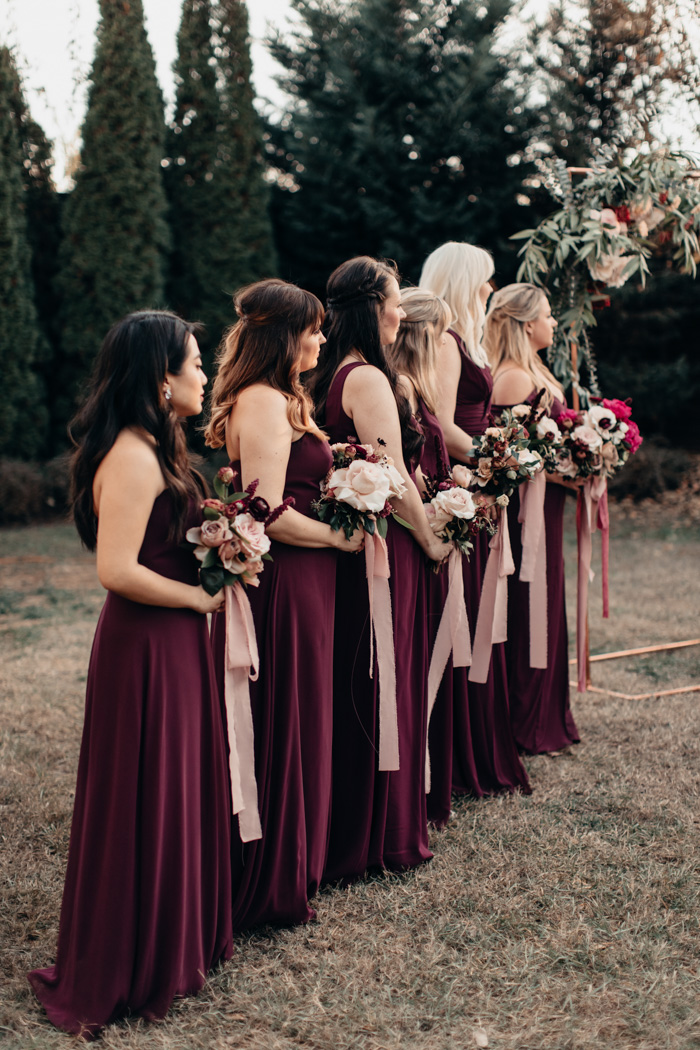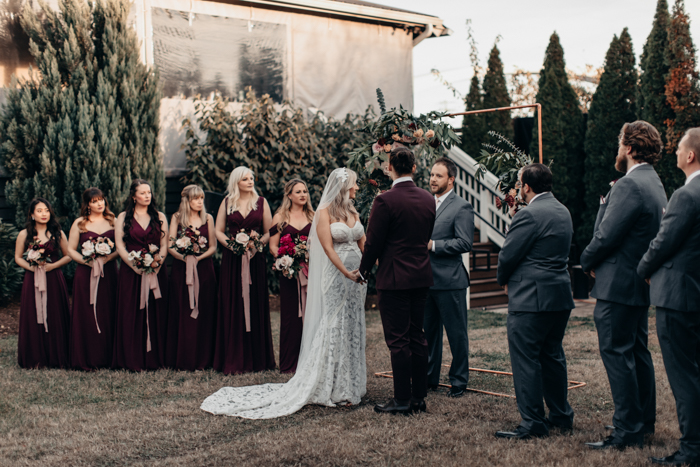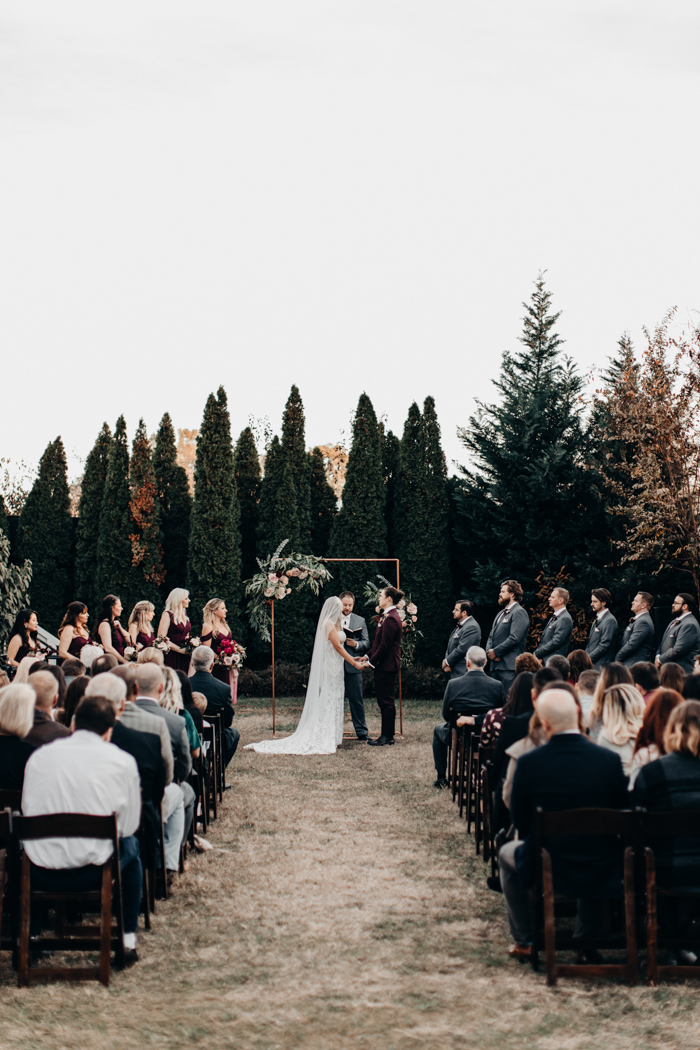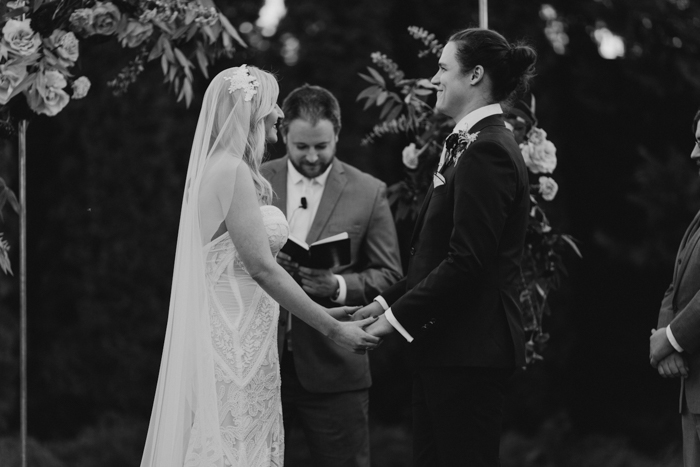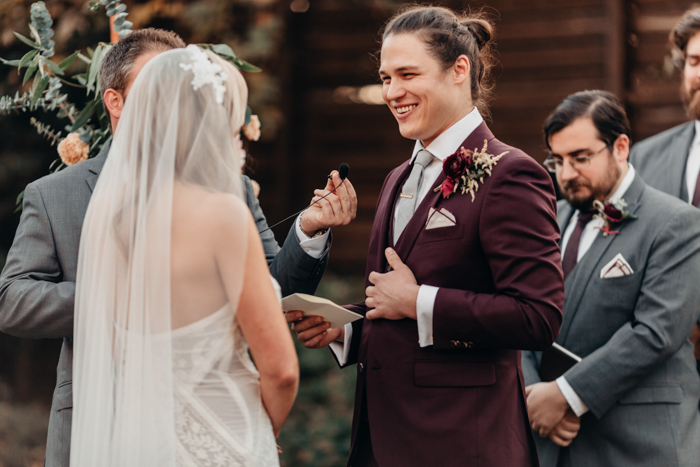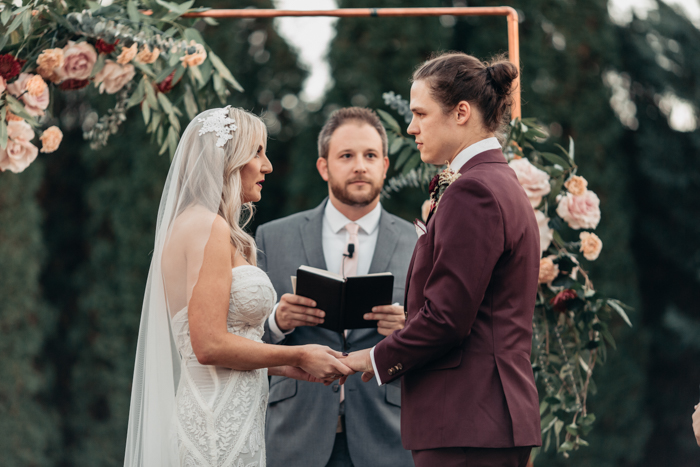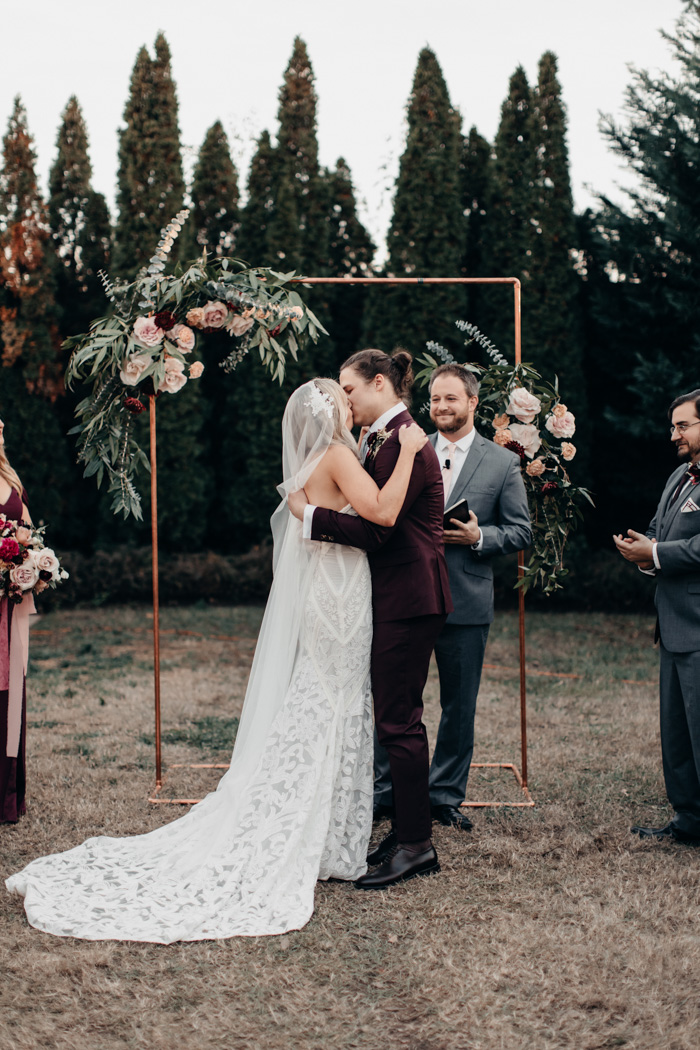 Our recessional song was "Lisztomania" by Phoenix. The beginning of the song has a really exciting vibe to it. We listened to this album a lot when we first started dating, so it just felt right.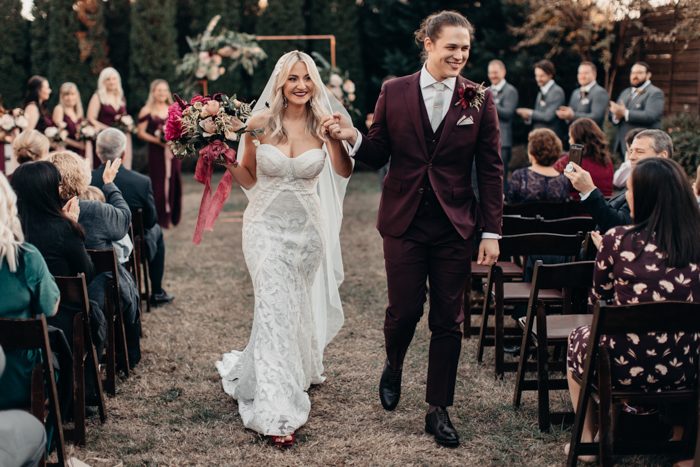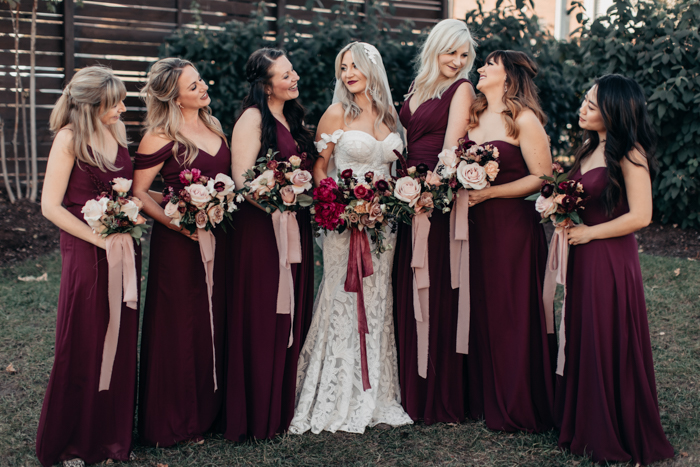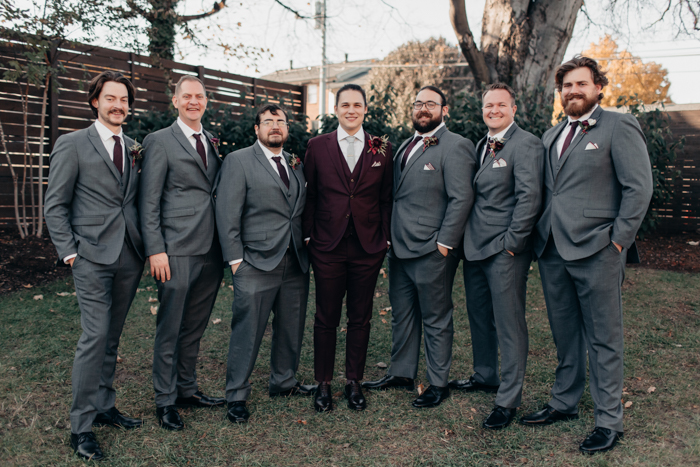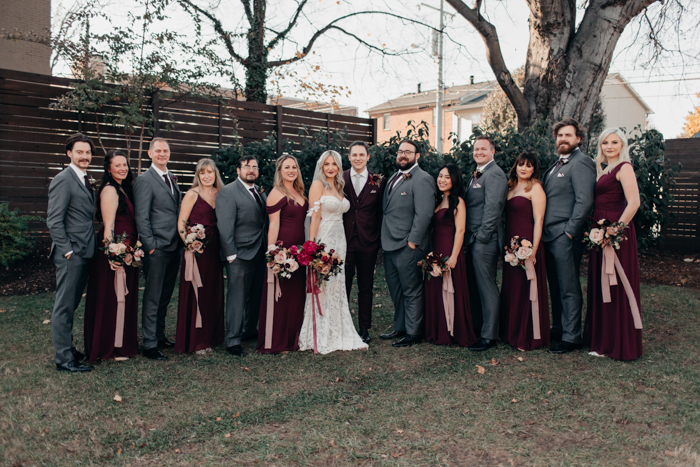 Just take it one day at a time. We didn't have a wedding planner, so our wedding was planned entirely by us while also both working full time. You can do it! The first step for us was to get organized and do one thing at a time. We first focused on the big things like venue, photography, DJ, rentals, and florals. Once you have all of your major vendors booked, it's all the details from there. Start early! The wedding planning process was a collaborative effort for us so the last thing we wanted was to be at each other's throats during the process. I believe starting early and not feeling too pressured about time alleviated a lot of the stress. One of our favorite parts about planning together was when we were deciding on the music. We would just sit in our living room together and listen to our favorite music. It was something we hadn't done in a long time and we had forgotten how much we loved doing that.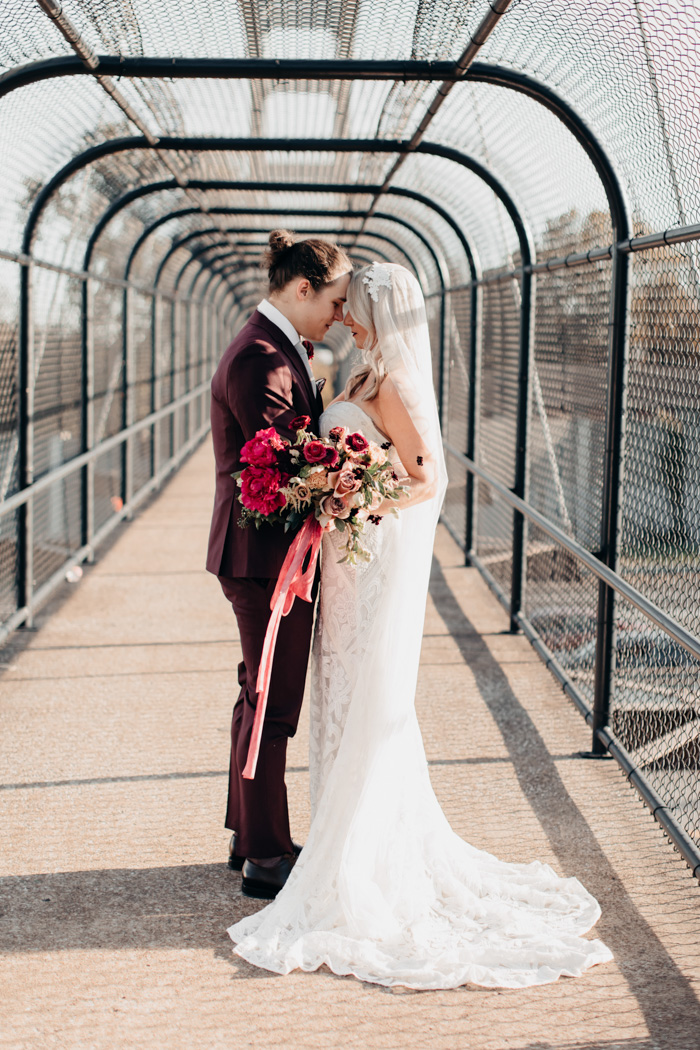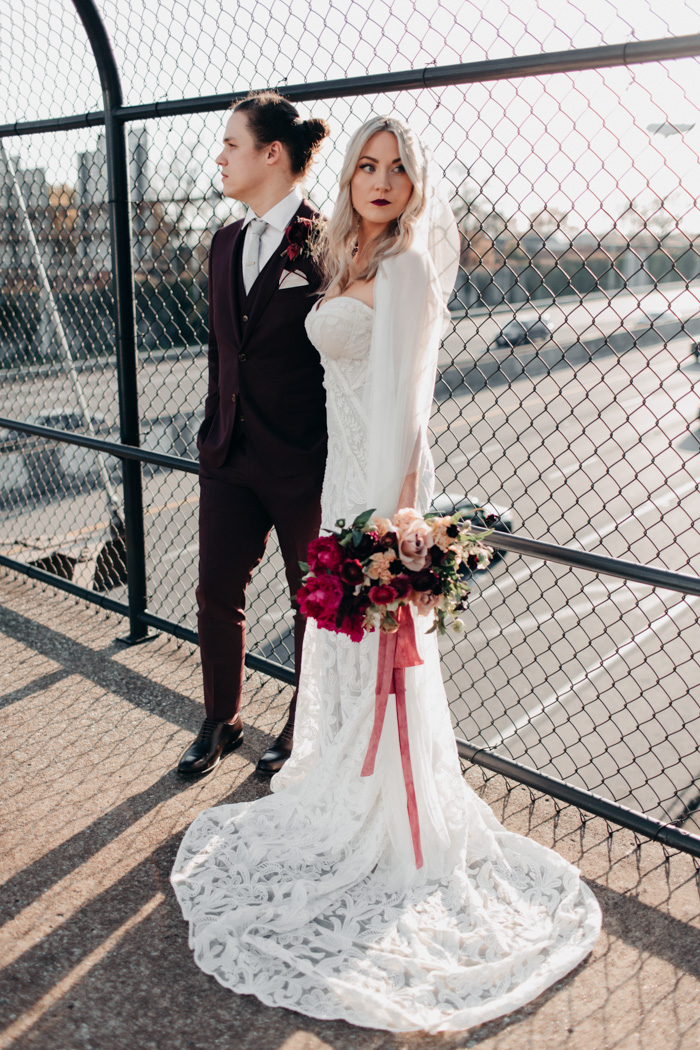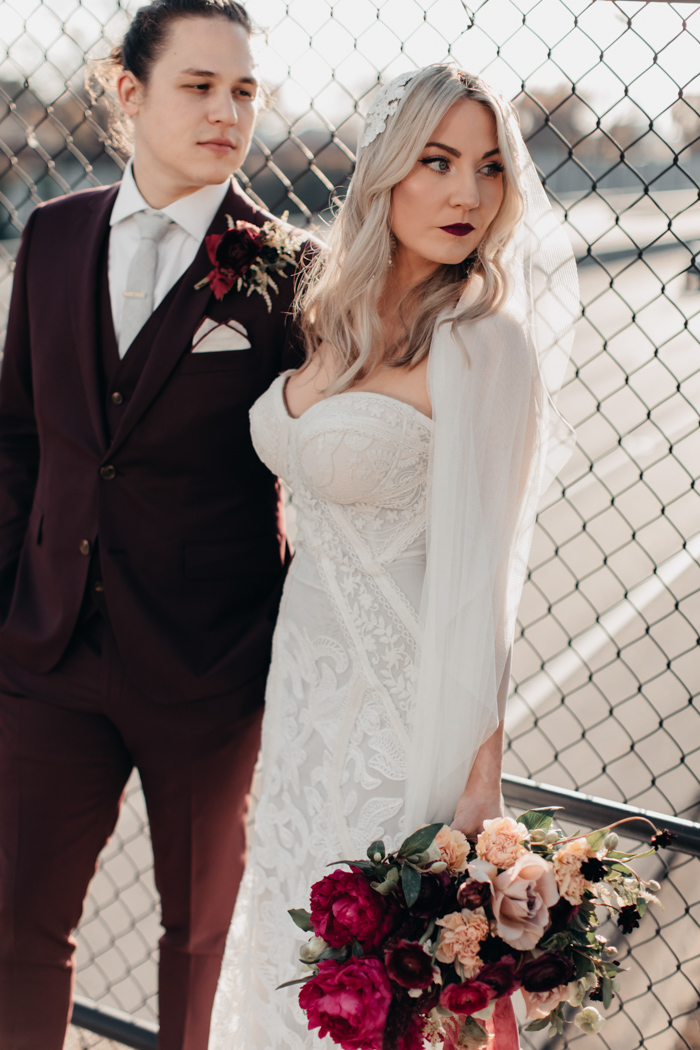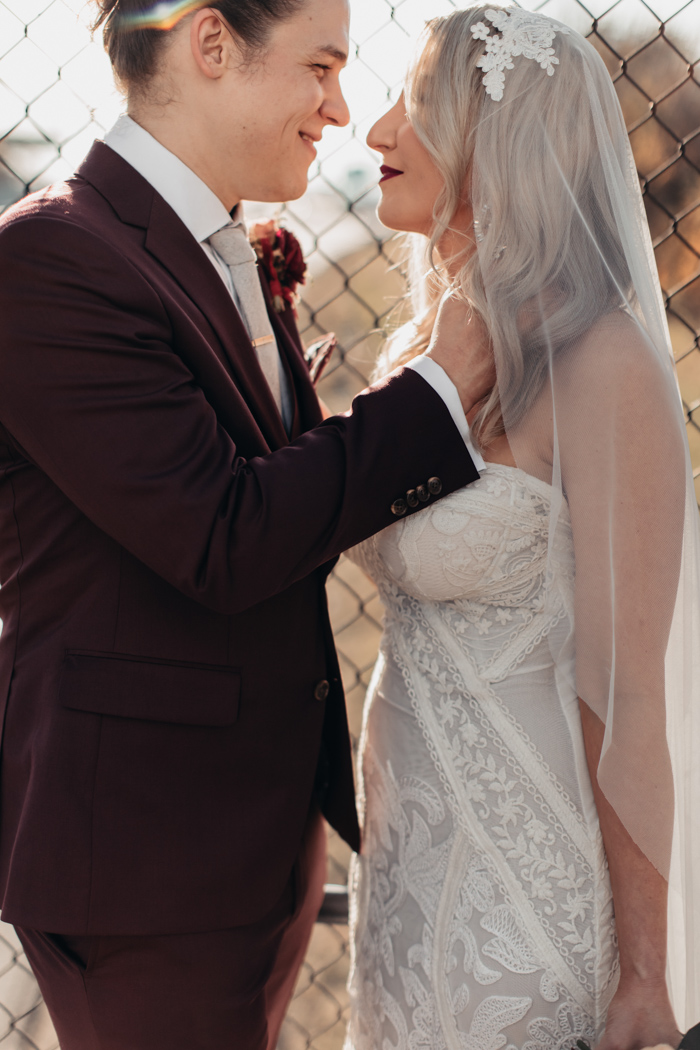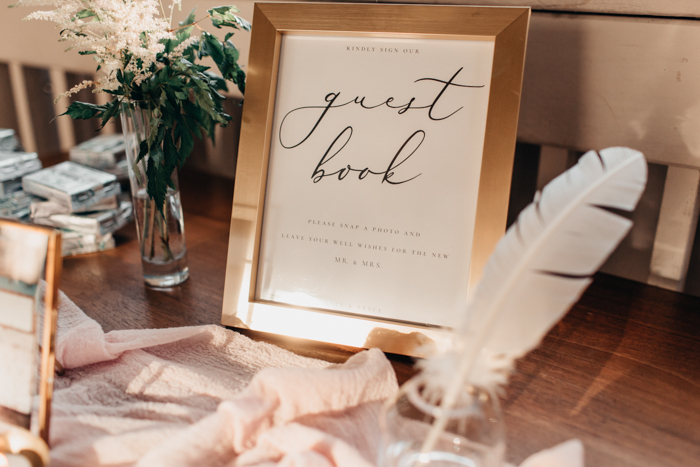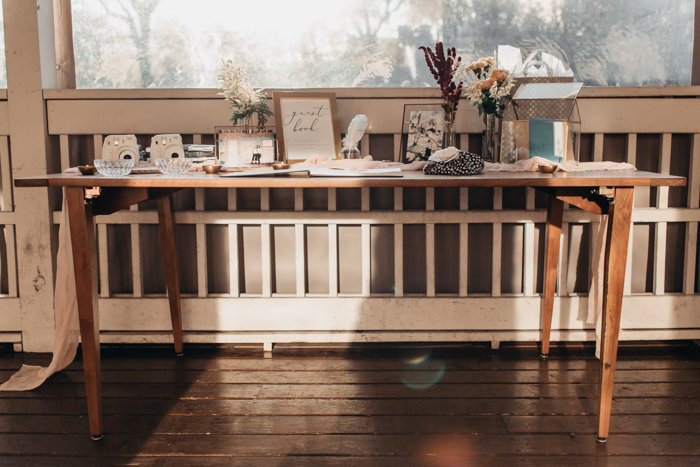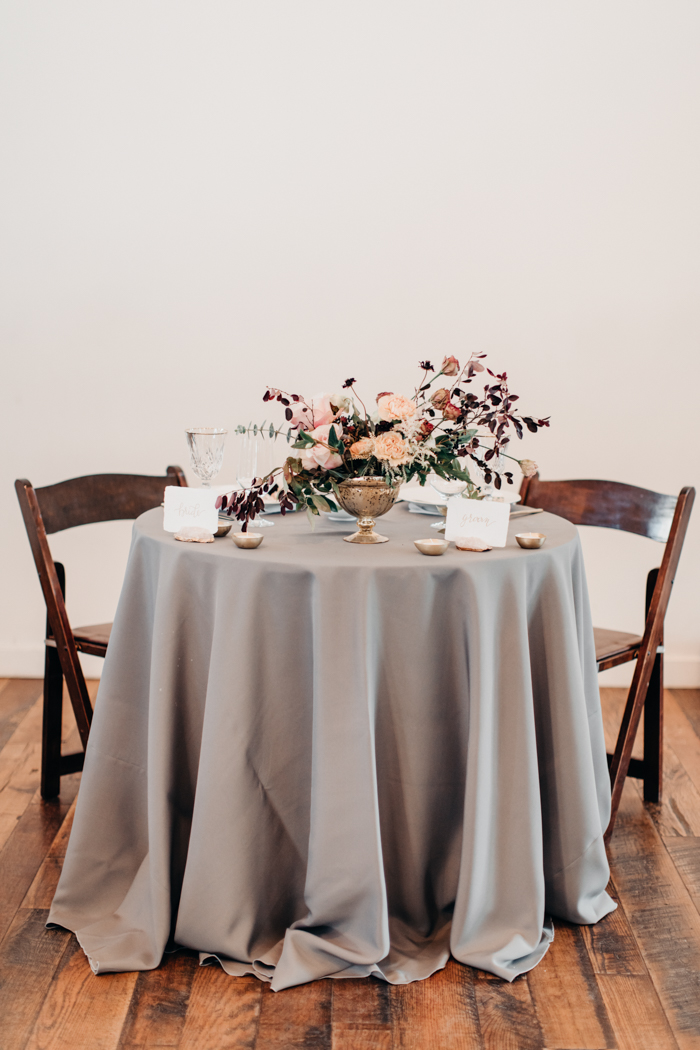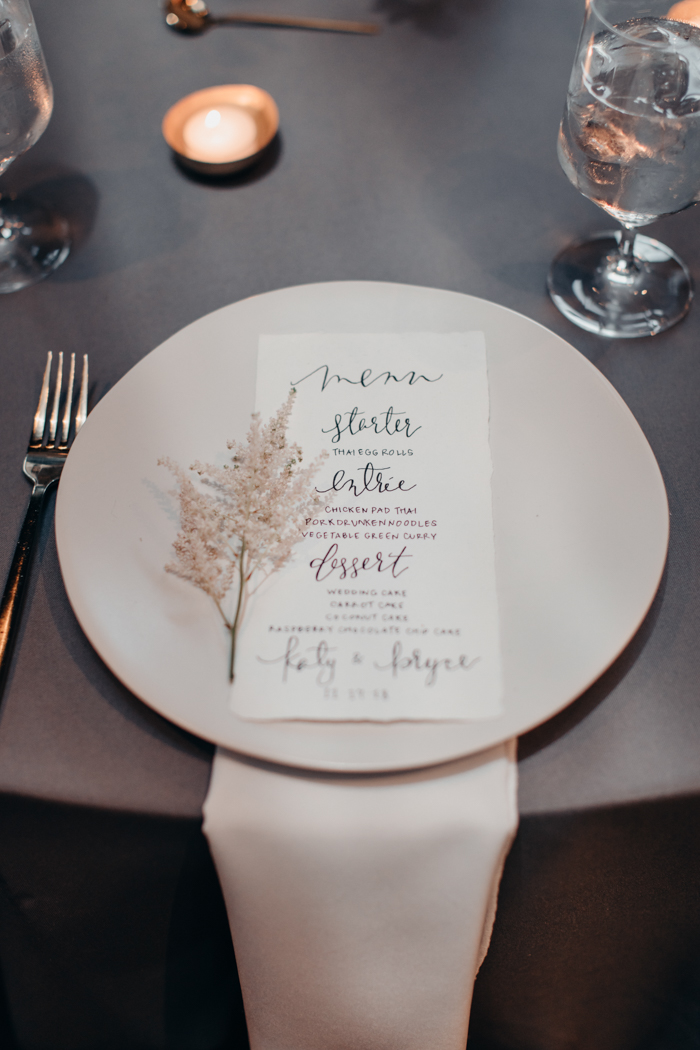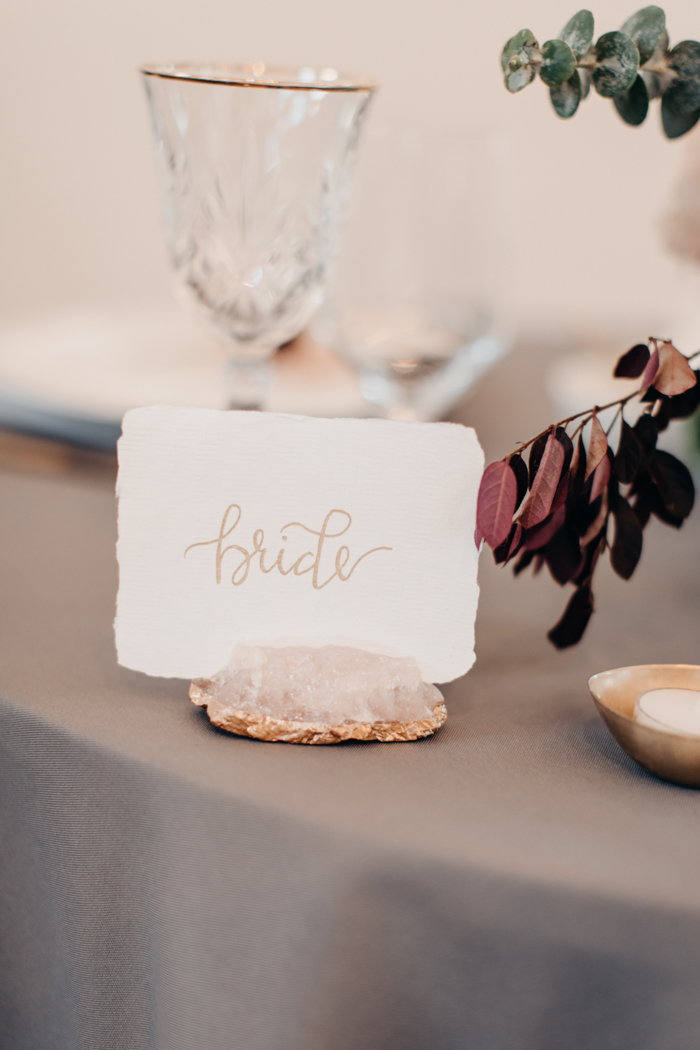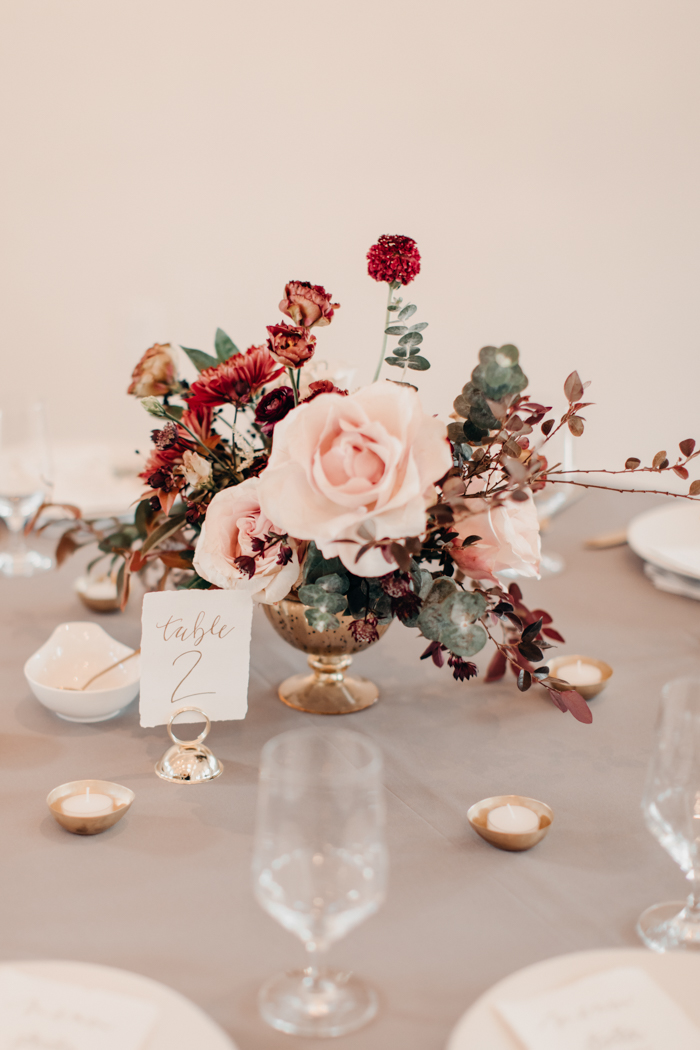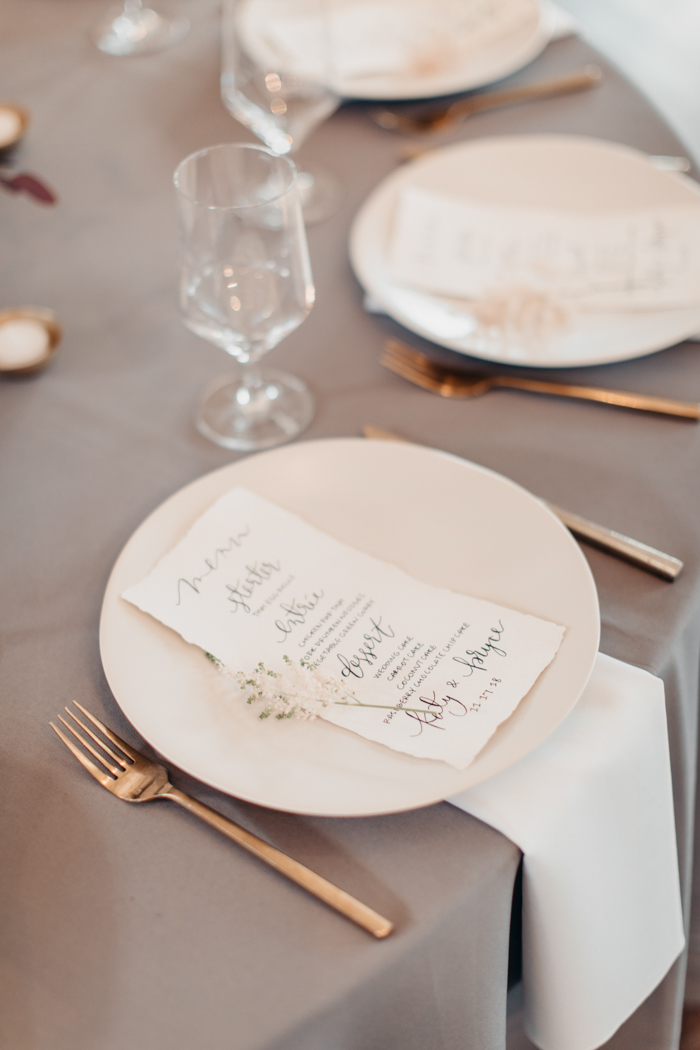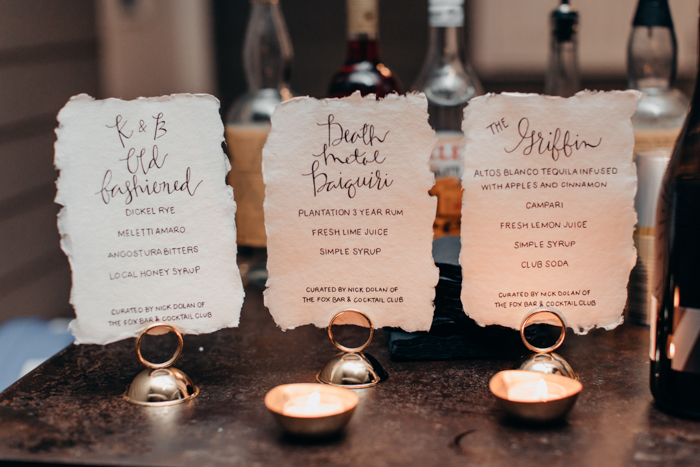 Our first dance song was "Fade Into You" by Mazzy Star. We discovered each other both loved this song when we first started dating. It's just one of those songs that makes you feel something deeply. When we came across it during the planning process, it was sort of a no brainer.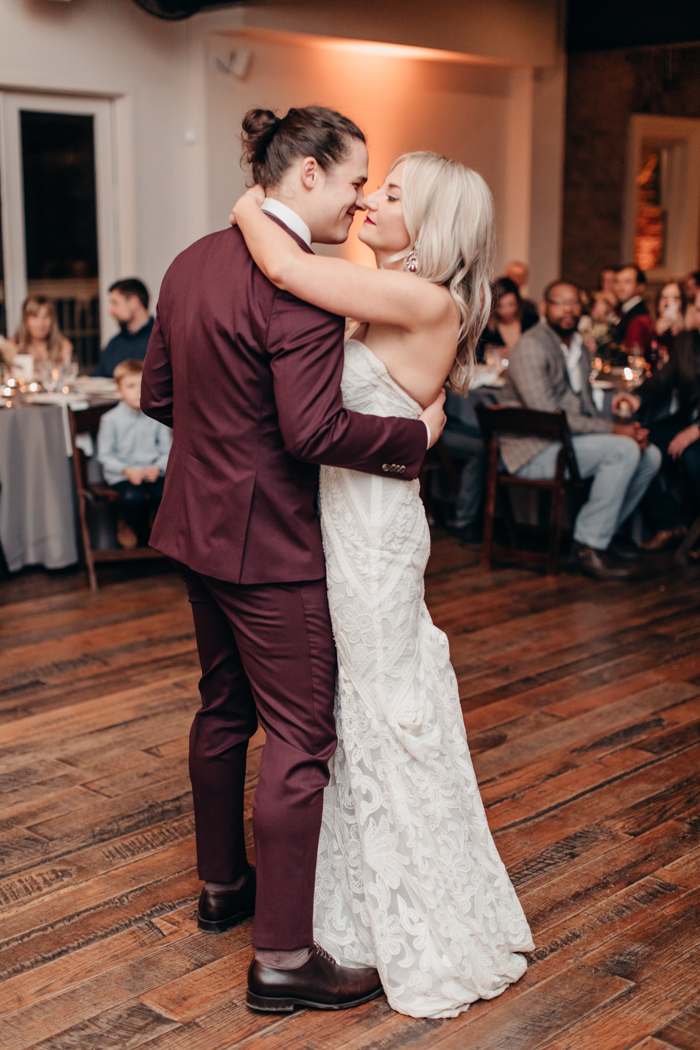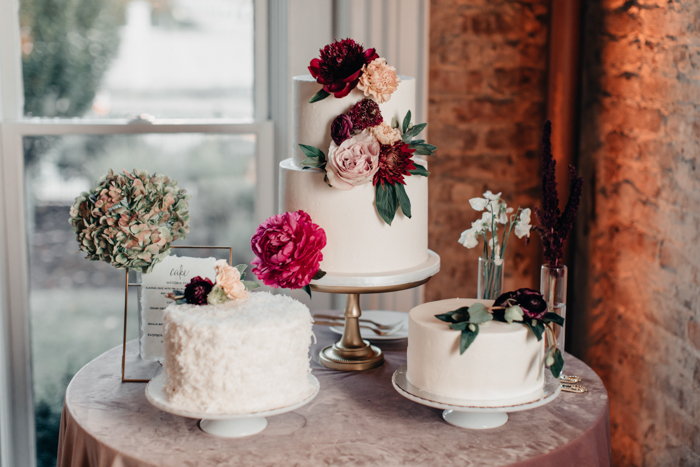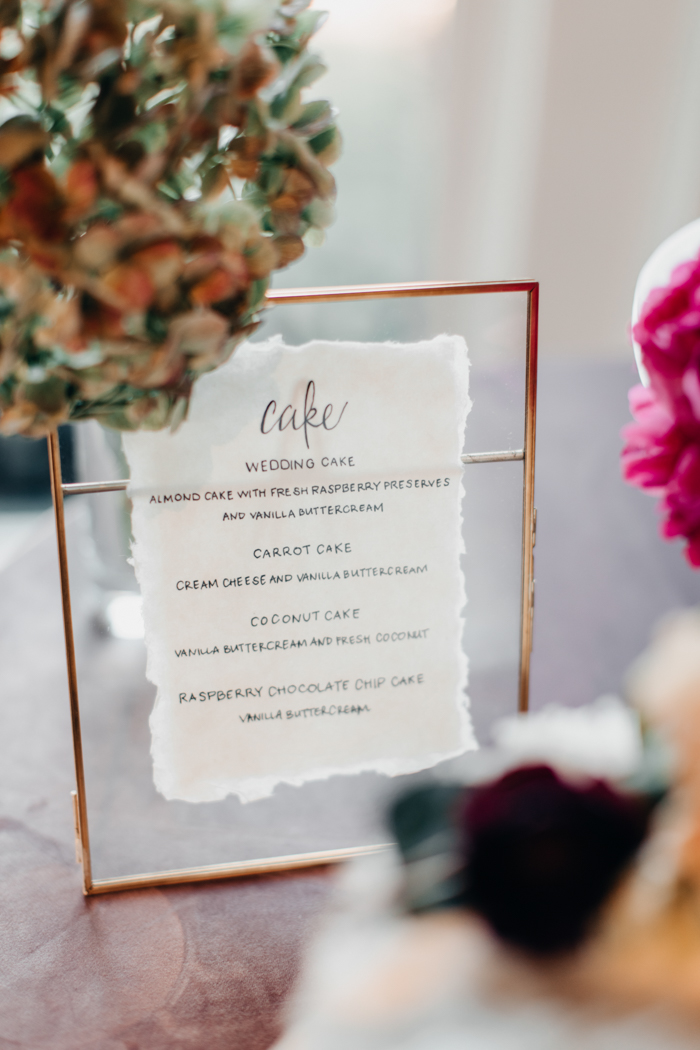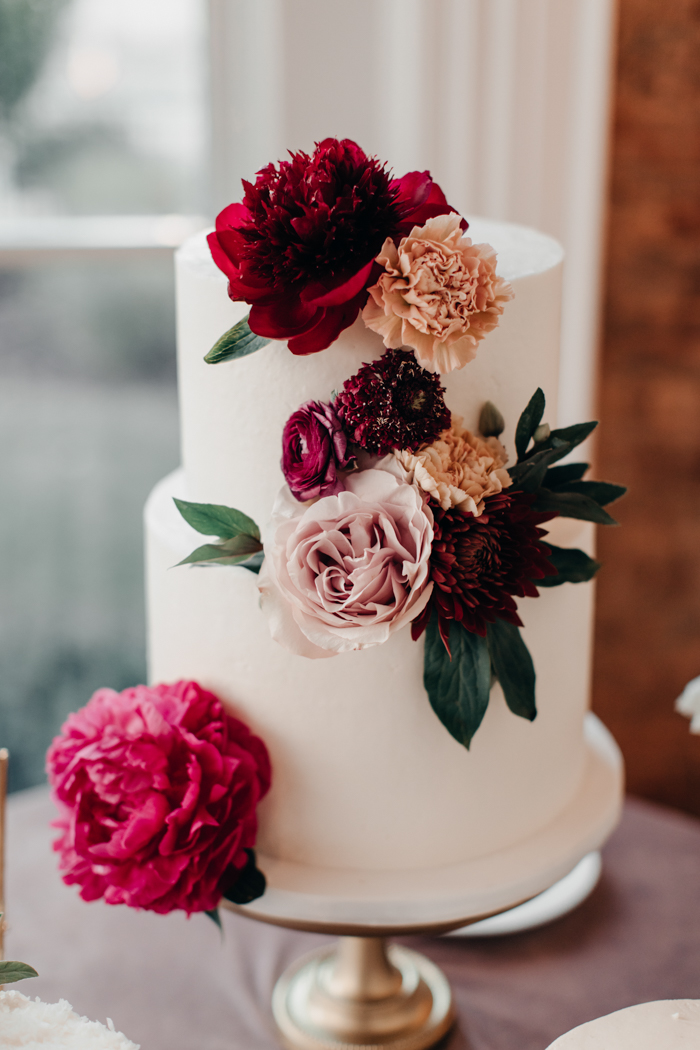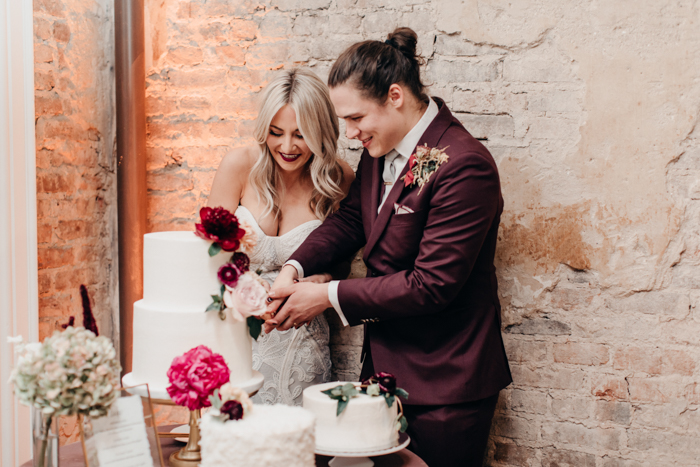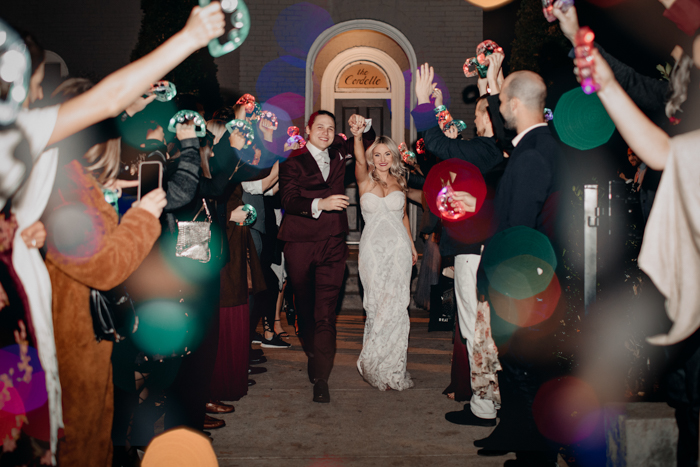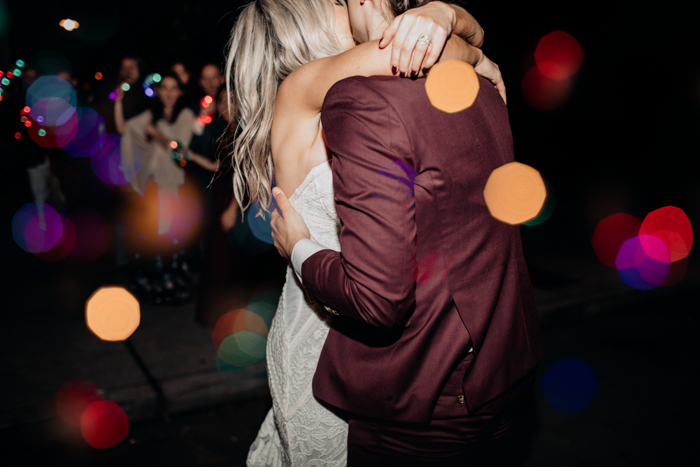 Congratulations to Katy and Bryce, and a big thanks to Junebug member Swak Photography for sharing this incredible celebration at The Cordelle! Want to see more music-focused wedding magic? This Oklahoma Ranch music festival was wedding was a total lovefest – literally!