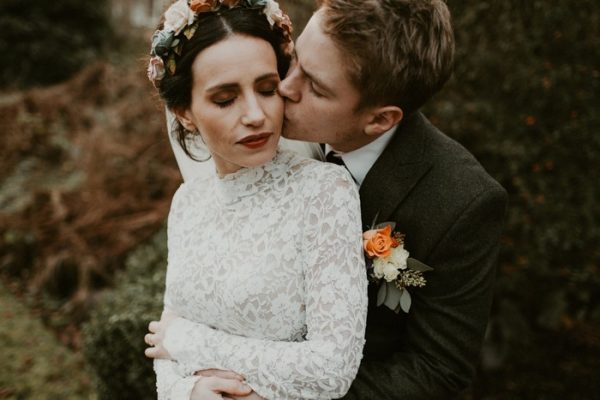 Lyndsey and Callum's intimate wedding at Singl-end Cafe had the loveliest of personal touches. From a ceremony in their own living room, to Lyndsey making Callum's wedding band, these two wanted their wedding day to focus on their togetherness. The whimsical florals, including Lyndsey's dreamy bouquet, was done by Roots, Fruits, & Flowers. All of this goodness was captured by The Hendrys, who used their photojournalistic approach to tell the day's story and focus on the small moments and details.
The Couple:
Lyndsey and Callum
The Wedding:
Singl-end, Gaslow, Scotland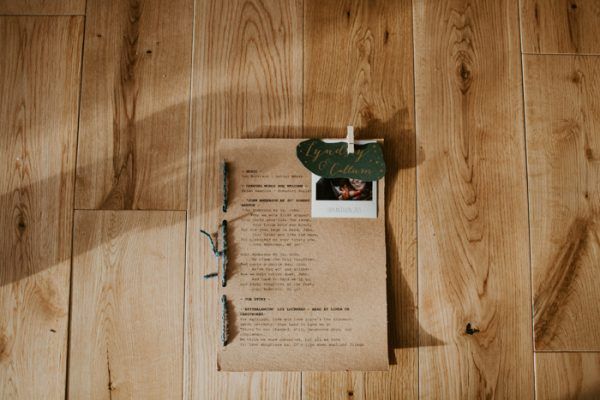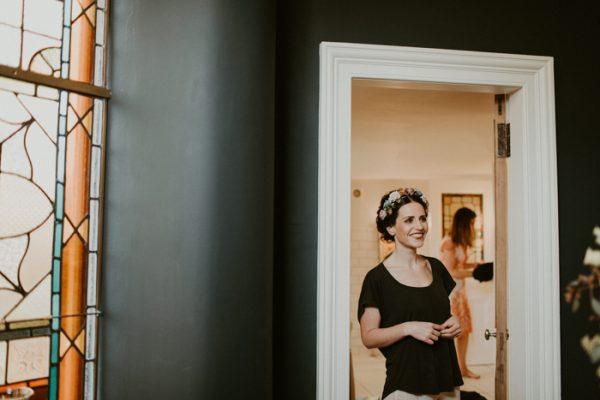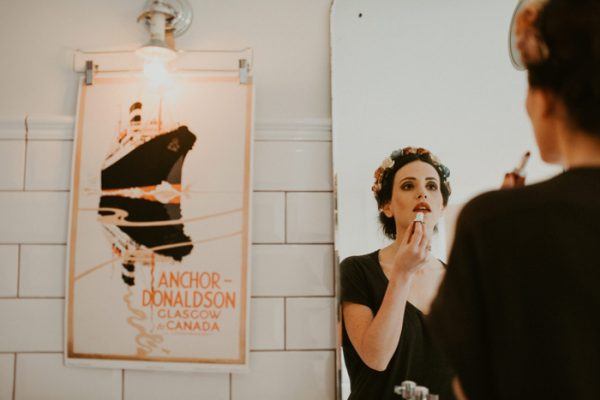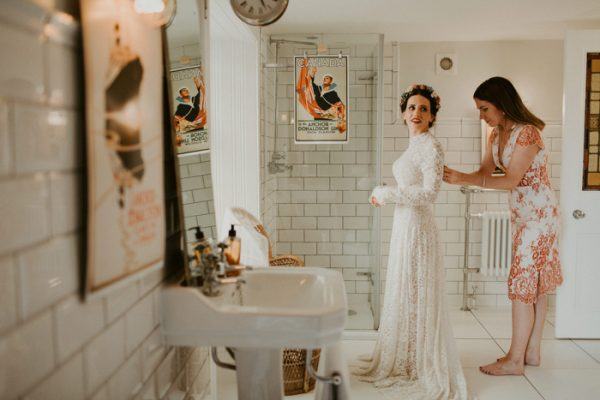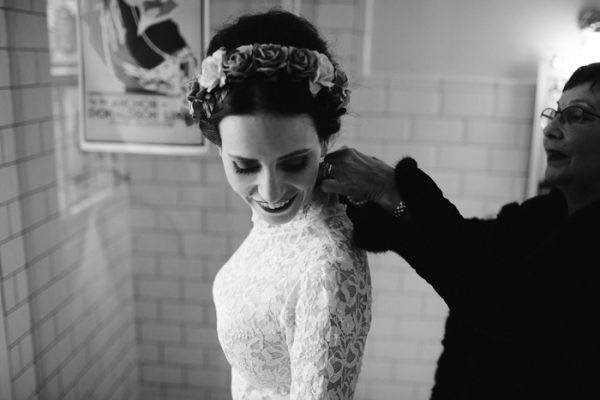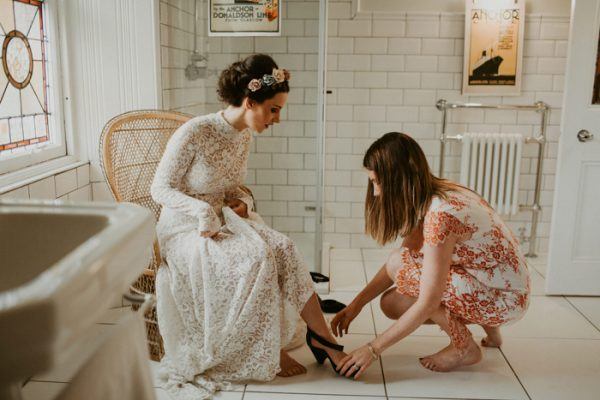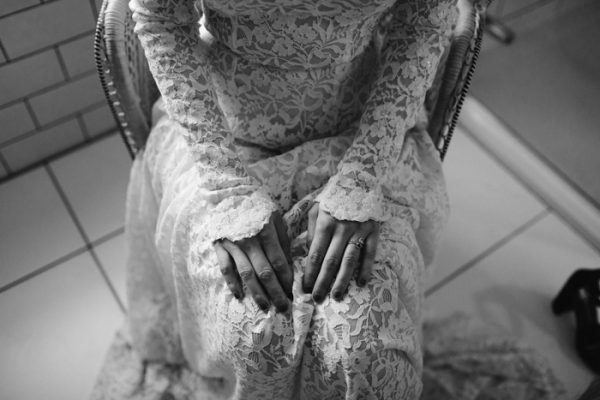 I loved how my dress didn't have a label, and I liked to imagine who wore it originally. As we were having a winter wedding, I enjoyed how it completely covered me and didn't show too much skin on such a chilly day. Just by chance when I was trying on this dress in the vintage shop, Starry Starry Night, my brother happened to be walking by and stopped past the shop to browse. It felt too much of a coincidence and it was meant to be! It wasn't your usual dressing room, it was a tiny square foot space behind a rack of clothes that you had to crawl through to get in. It is a very quirky shop!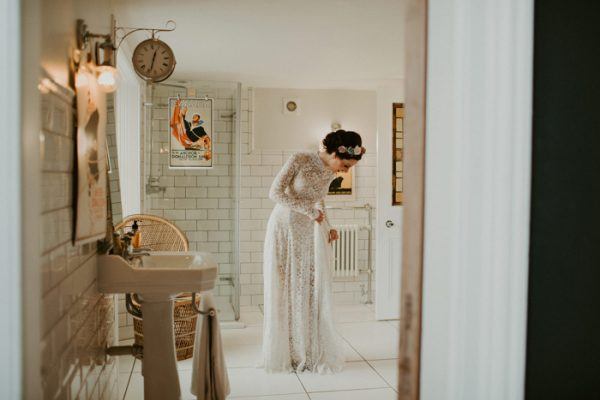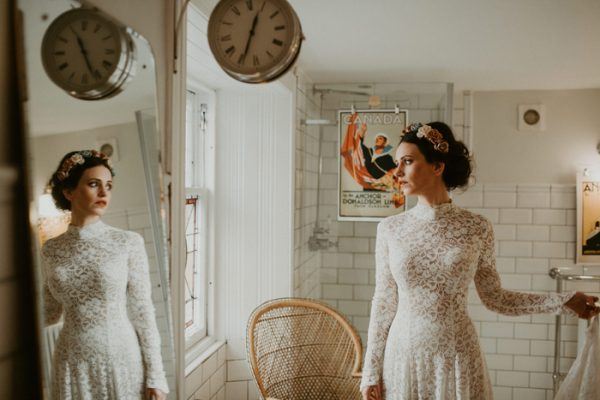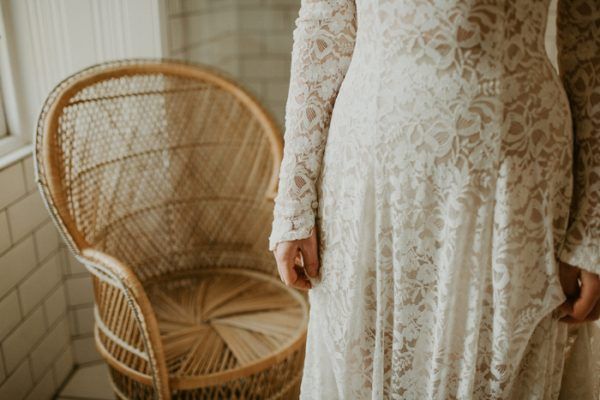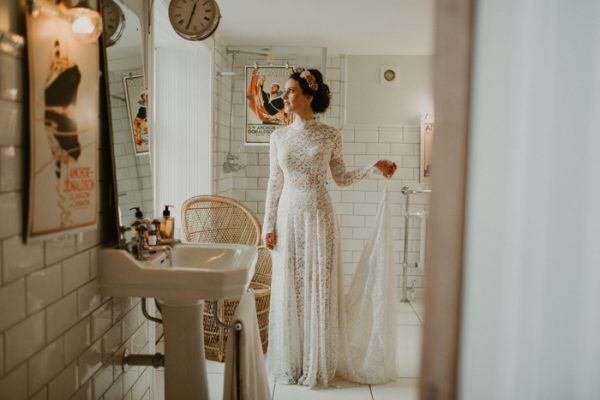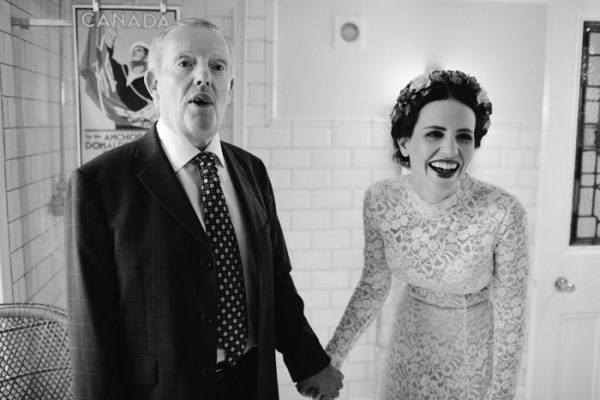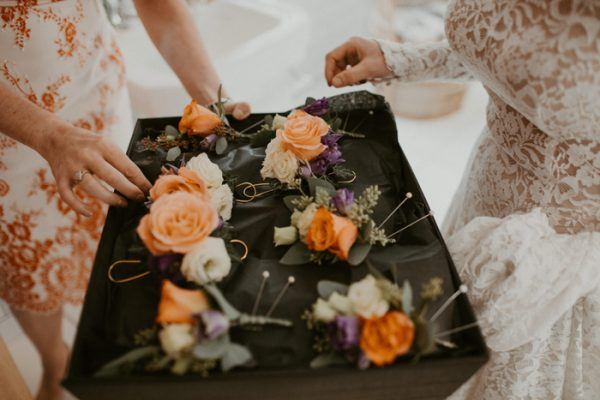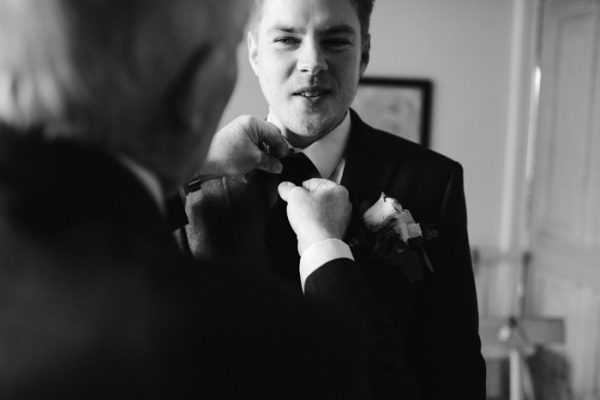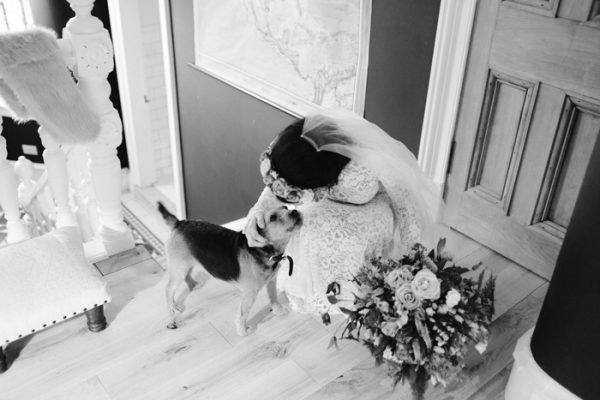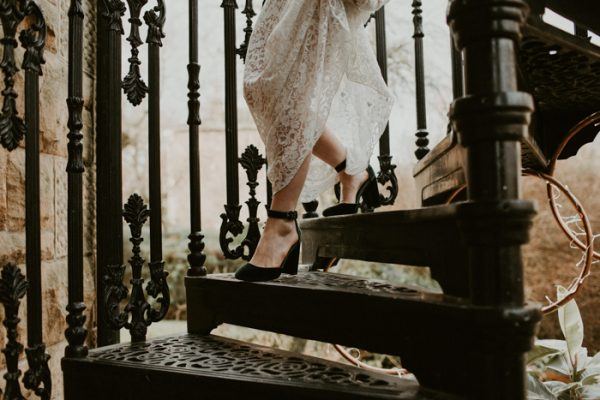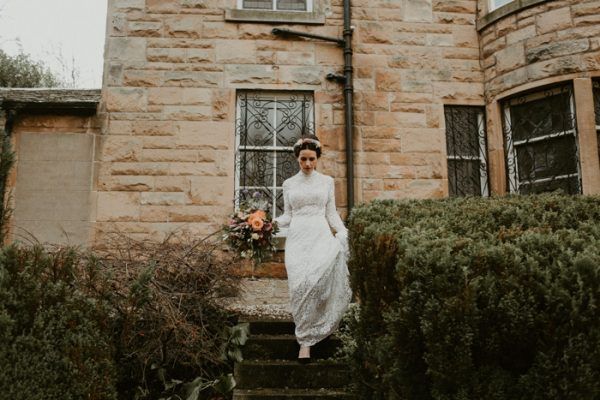 The Hendrys are the most laid back couple you could ask for and it made us both feel extremely comfortable on our wedding day. Their style is very non-traditional and pretty offbeat. We enjoyed their approach to taking photos which is mostly documentary and they captured the action of our wedding as it unfolded throughout the day. They avoided cheesy clichés and let everyone have a good old knees up without any interference from them.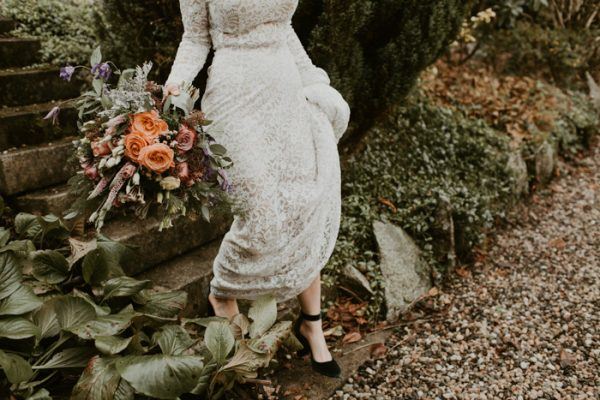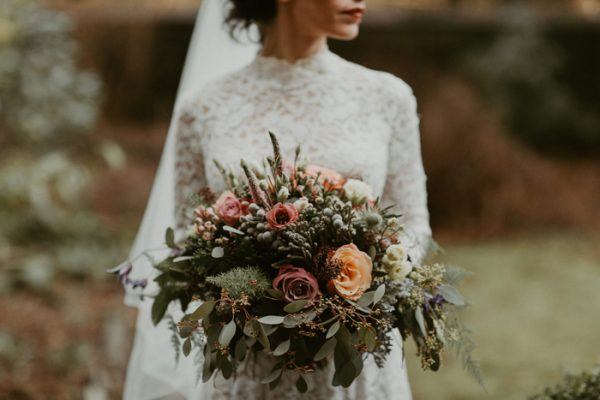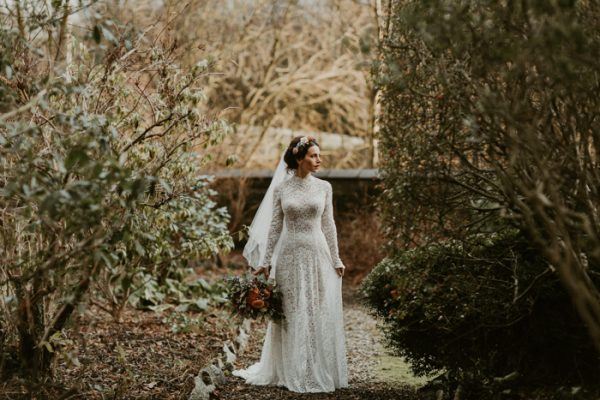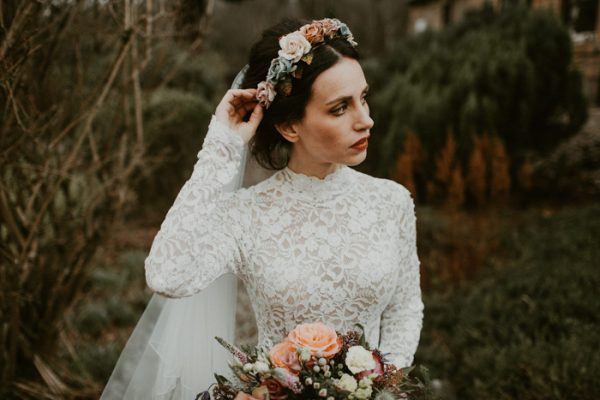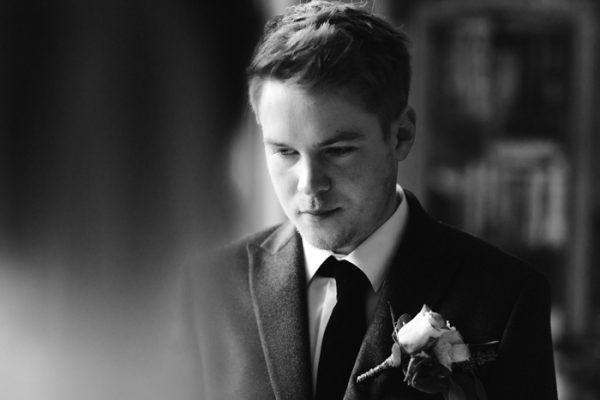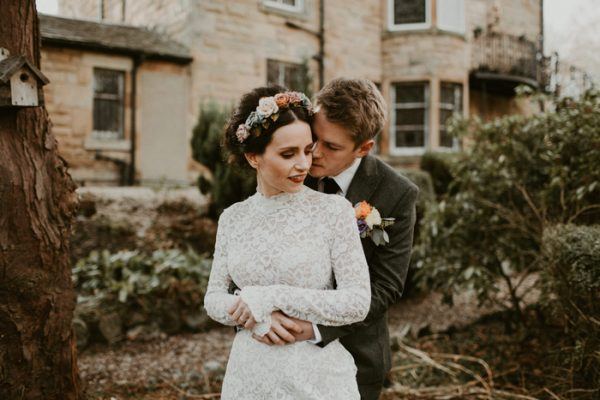 Callum proposed to Lyndsey in August 2016 at home under their giant Leylandi tree in their garden. Callum asked Lyndsey to check whether their resident fox was under the tree and their he was down on one knee. Just four months later they were having their humanist wedding ceremony in their very own living room. We decided we would rather keep our wedding ceremony intimate and small so that we could have it at home and create special memories in our forever home. We had a "first look" before the ceremony out in the garden under the tree where Callum had previously proposed four months earlier.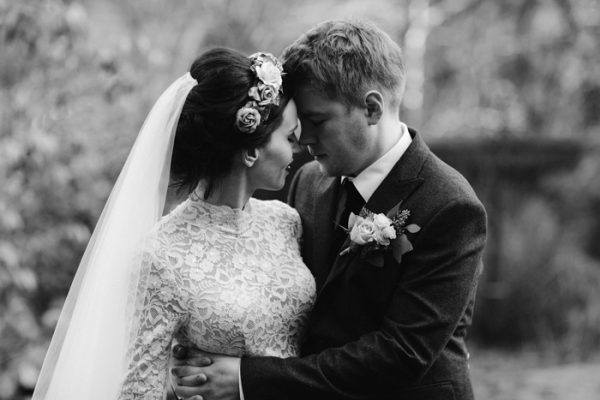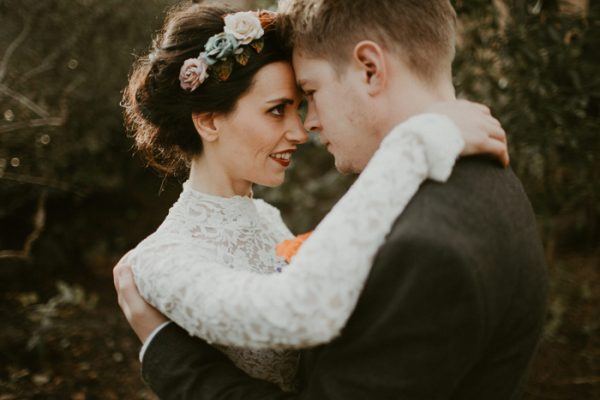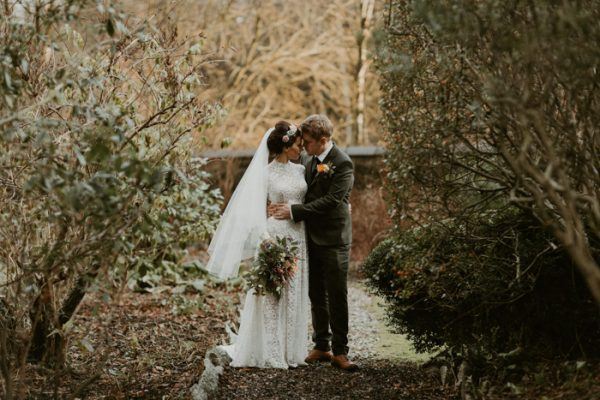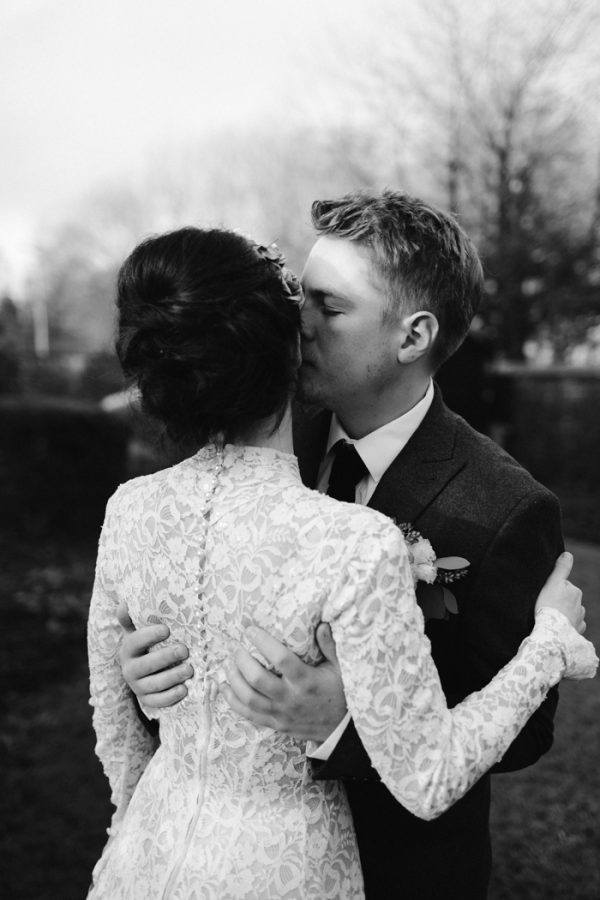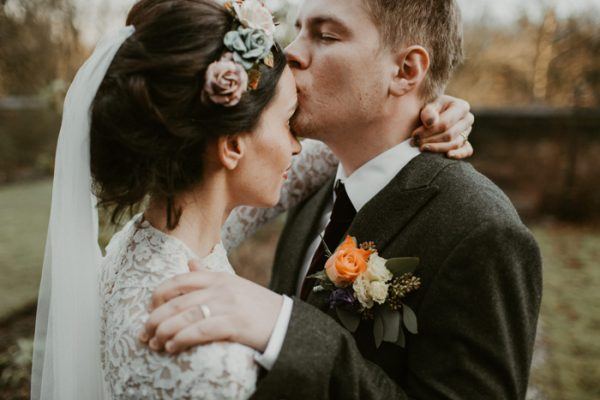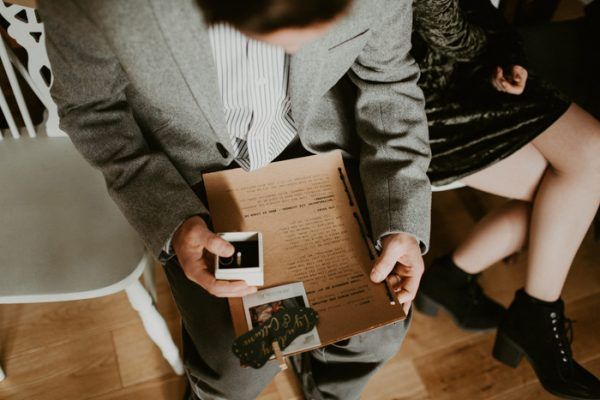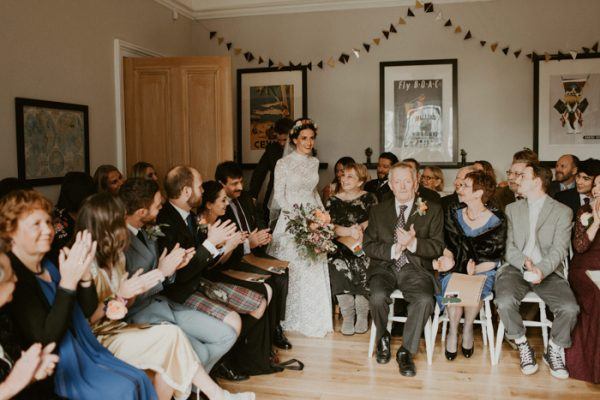 We wanted the day to represent our togetherness and the union we were making. We wanted our home as the setting of our wedding ceremony as we knew it would be one of the most treasured days of our lives. We wanted to create memories that we could look back on and vividly recall in every corner of our home. We wanted to celebrate with our closest family and friends without any pomp or spectacle. Beyond the setting and the ceremony itself, every detail and choice we made was focused on making sure our guests were relaxed and had great food, great music, and a good laugh. Everything actually felt like it fell into place much easier when it wasn't just about us.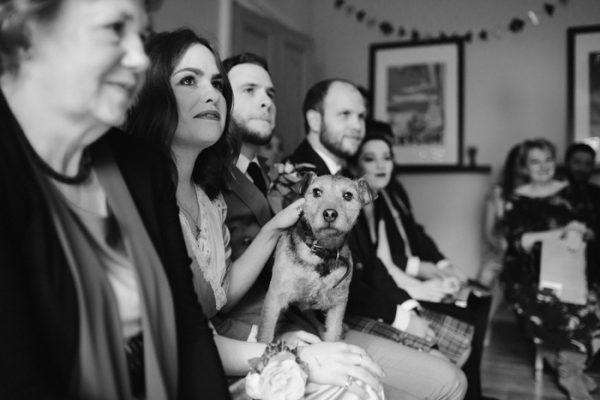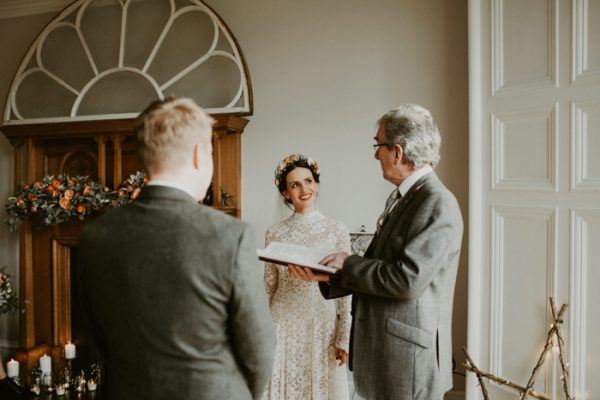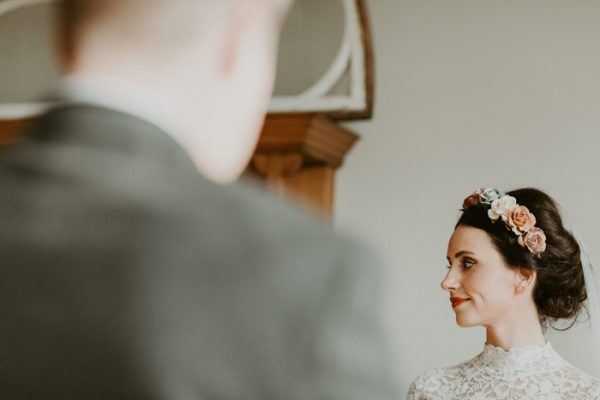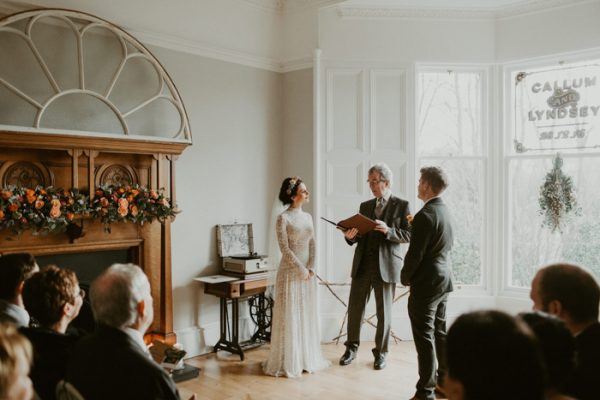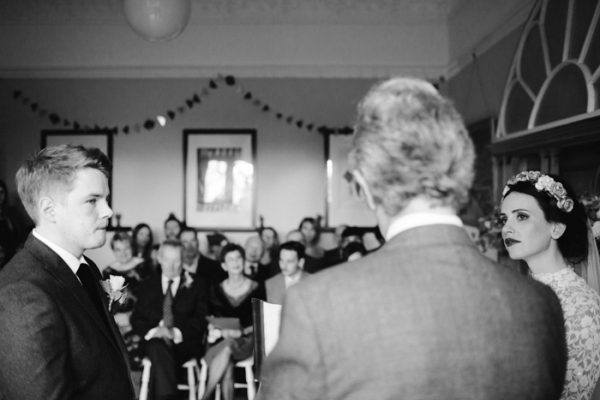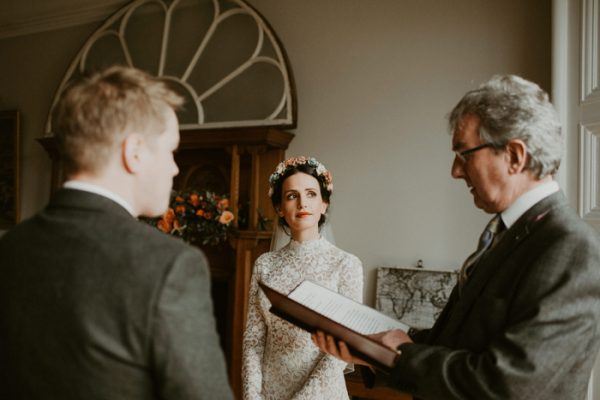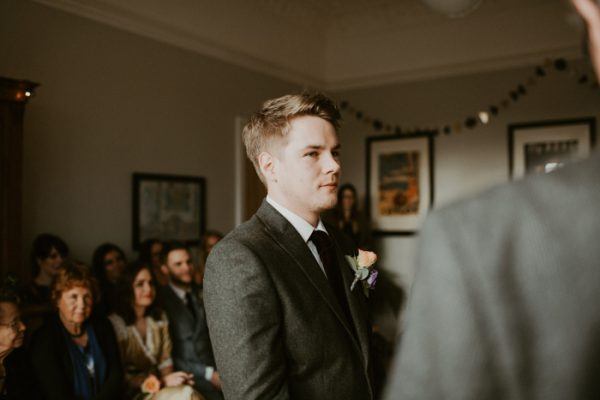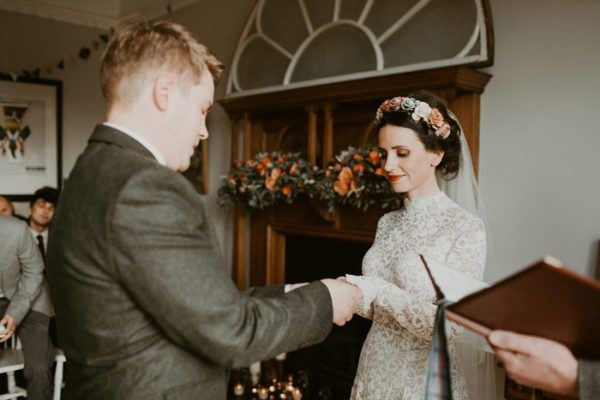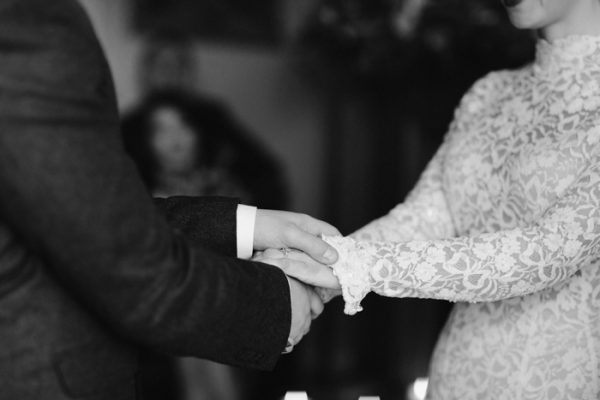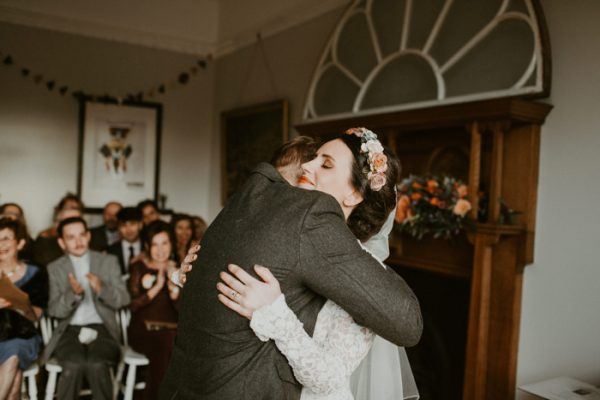 Lyndsey had spied a local sign painter, Saloon Signs, creating magnificent hand-painted shop signs around the city, and she decided they would have their own one painted in gold leaf on their living room window to create the perfect back drop for the ceremony. It incorporated their names with the wedding date and remains on the living room window – it's too beautiful to remove.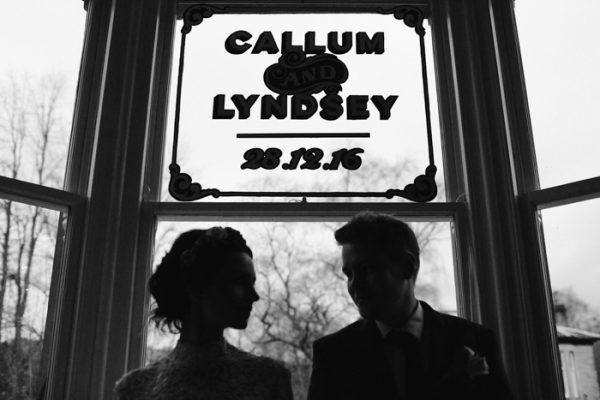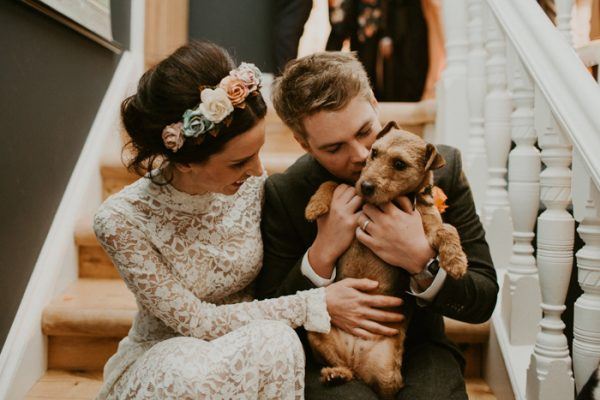 Advice: Strip it back! Bin the wedding rule book. Anything goes as long as what shines through on the day is the pair of you everything else will fall into place! Ditch the venues that have you on a waiting list for a year to get married and think outside the box, you're wedding guests will find it refreshing and will thank you for it. Also consider buying rather than renting wedding props. I salvaged the church pews that i used in my living room for the ceremony from a local church that was getting cleared out. I then listed them on ebay after the wedding for more than i bought them for!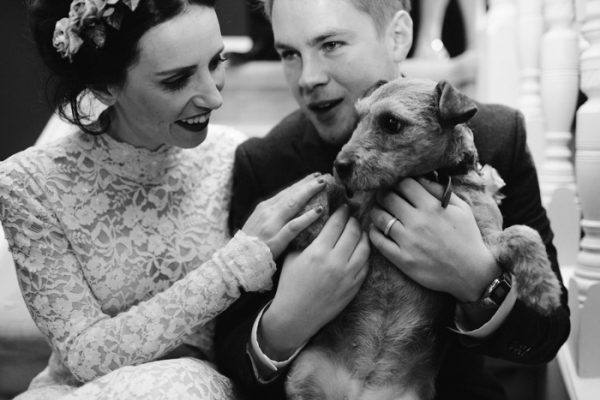 Lyndsey made Callum's wedding ring at a CARVE workshop run by Founder of Vanilla Ink Studios, Kate Pickering, and Glasgow-based jeweller, Katie Lees.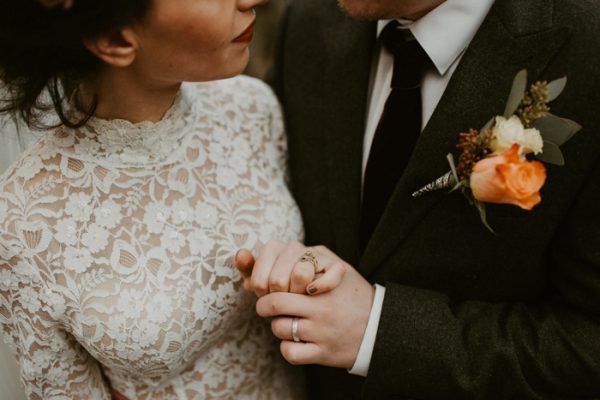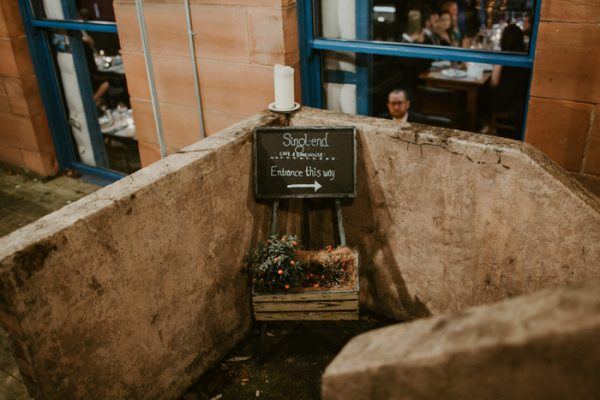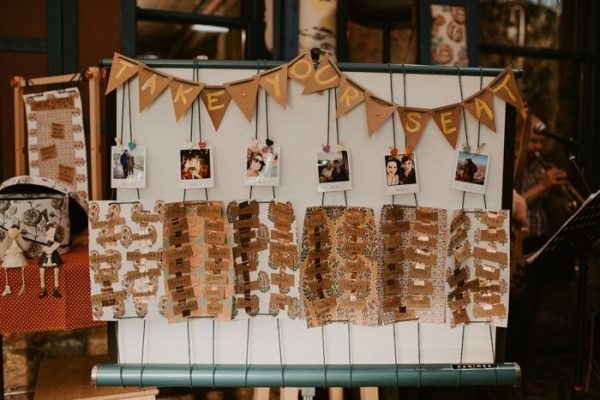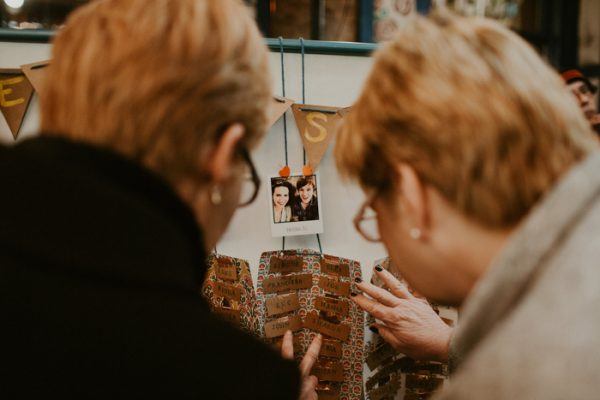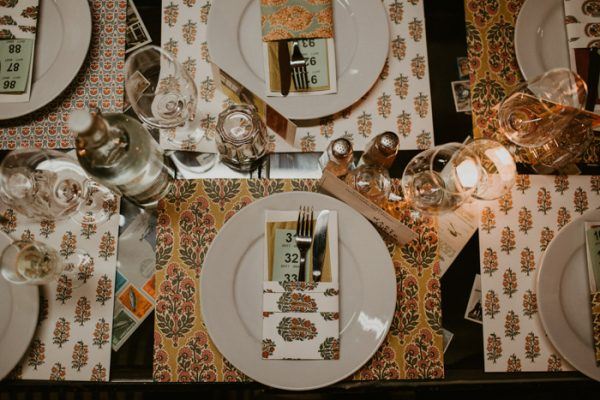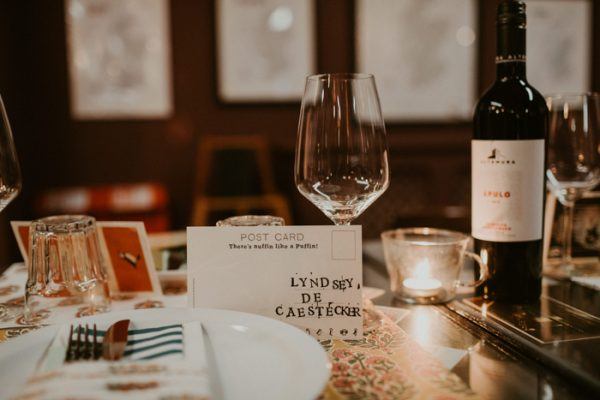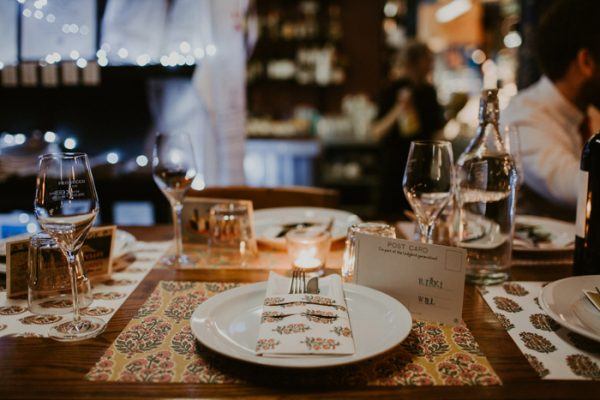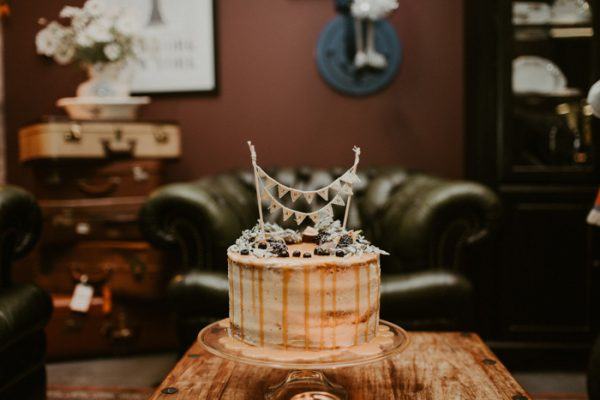 The team at Singl-end were the heroes of my wedding day. They had free reign on my wedding cake and it turned out brilliantly.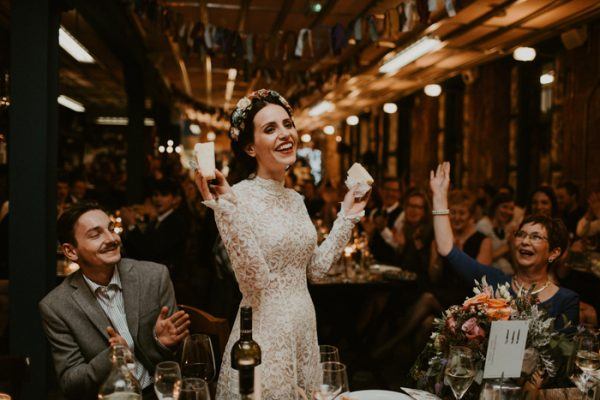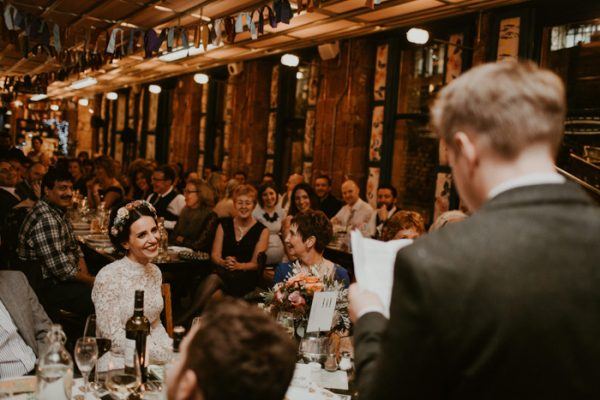 Single-end had never hosted a wedding party before and this made it a special experience planning it together and they completely rocked it! We got married within four months of getting engaged so more typical venues were not on our radar. They wouldn't have been anyway as we had said from the start we wanted it to feel like a intimate celebration of our love with family and friends rather than a formal affair.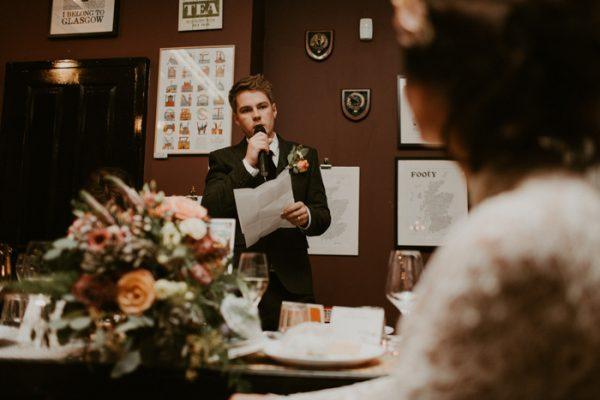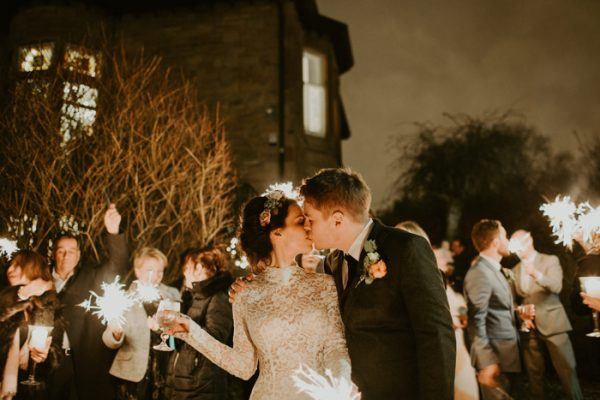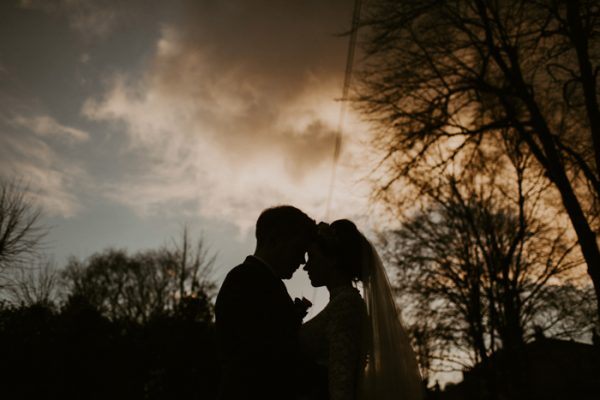 Thank you for sharing this wedding with Junebug, The Hendrys! For more intimate ceremony inspiration, check out this Austin wedding at Justine's Secret House.