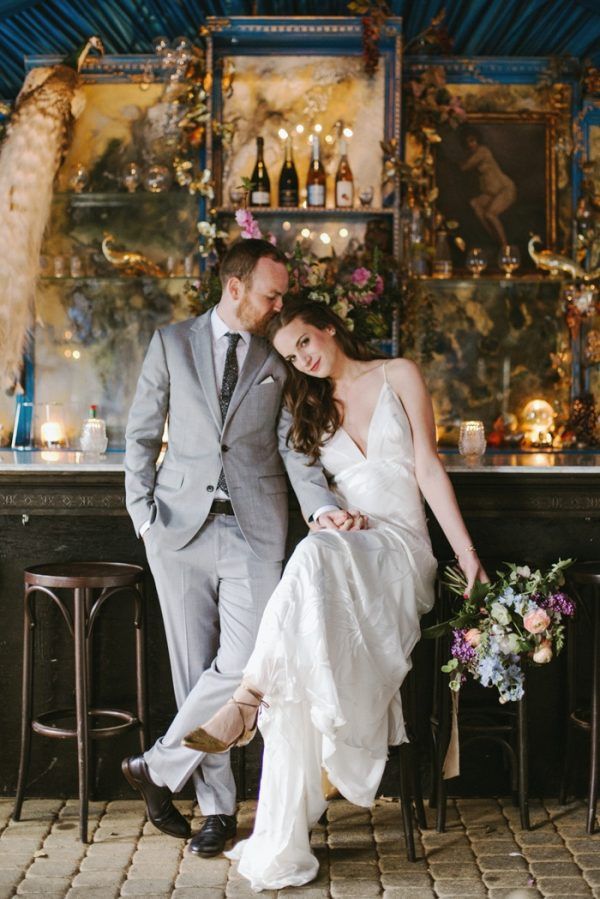 It's not every day we get to write about weddings we've actually attended, much less weddings of one of our own! Today is a very special treat because we get to share with you the wedding of our Junebug Editorial Assistant Gabby and her husband Patrick. You may have read Gabby's post about ditching the big wedding they initially planned in lieu of something more intimate (if not, be sure to check it out here!). Seeing the details of this thoughtfully-crafted celebration come together was almost as much of a joy as the day itself! Gabby happened upon their venue, Justine's Secret House, after writing about a wedding that took place there for our blog. The private space provided exactly the natural charm and intimate vibe the couple envisioned, so they set out to design a day that reflected what is most important to them: family, embracing local talent, and great food! Each and every inch of this Austin wedding came together with love and care, and these images by Briana Purser Photography and the film by Ivory & Iron beautifully tell that story.
The Couple:
Gabby and Patrick
The Wedding:
Justine's Secret House, Austin, Texas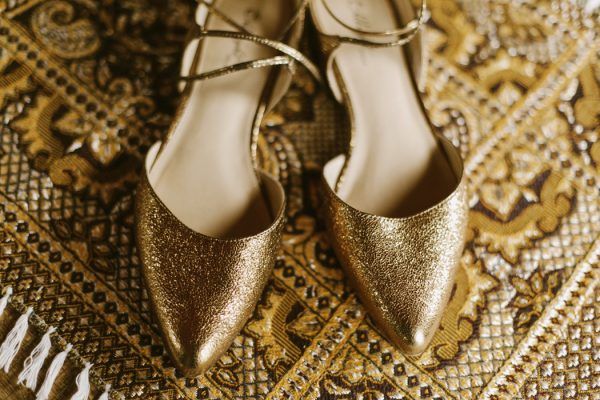 SHOP THIS LOOK
On the morning of our wedding, Patrick gifted me a custom leather-bound book with a lifetime supply of gin rummy scorecards (our favorite card game!) printed inside. I gifted him a handmade geode kaleidoscope from the 1950s.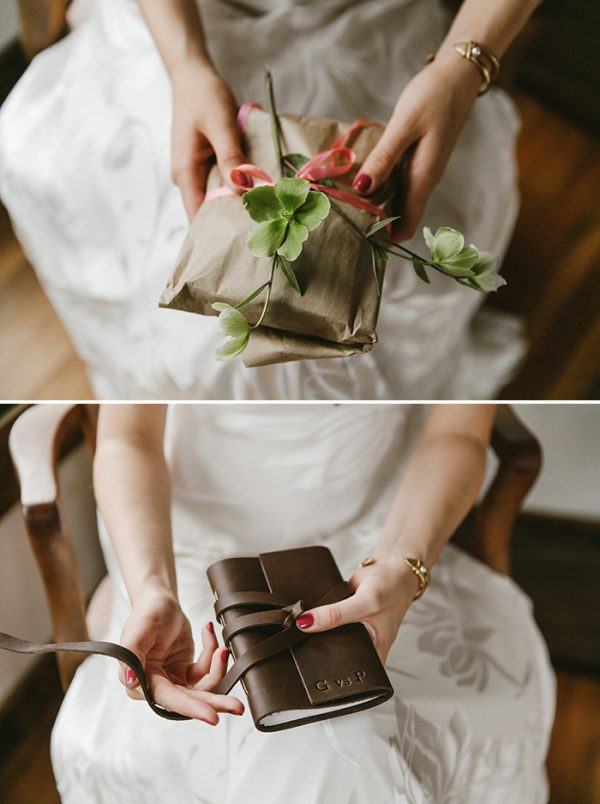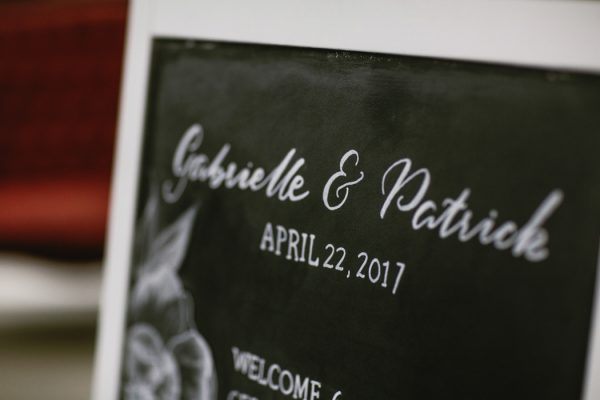 After having previously chosen a super-big wedding venue and then making the tough decision to scale back our plans, Patrick and I wanted to find a venue that physically enforced our smaller guest list, but also allowed for maximum style and function. As soon as we found out about Justine's Secret House, we knew it was perfect for us! While it's centrally located in downtown Austin, it's tucked away and you literally wouldn't know it's there unless you were directed to it. Justine's Secret House is a gorgeous renovated Victorian house with French/New Orleans style and is decked out with curiosities, art, and vintage details. Also, the restaurant that owns JSH, Justine's Brasserie, catered our event and is one of our favorite restaurants in town!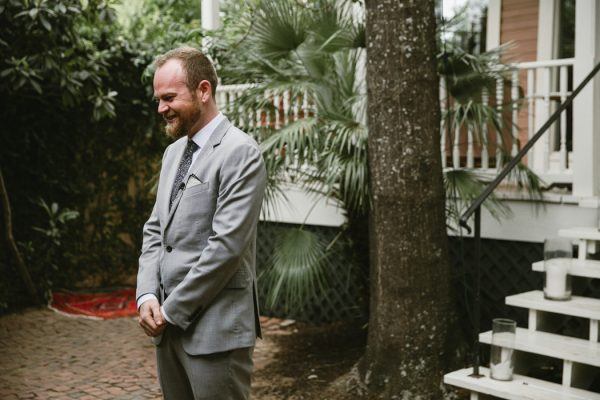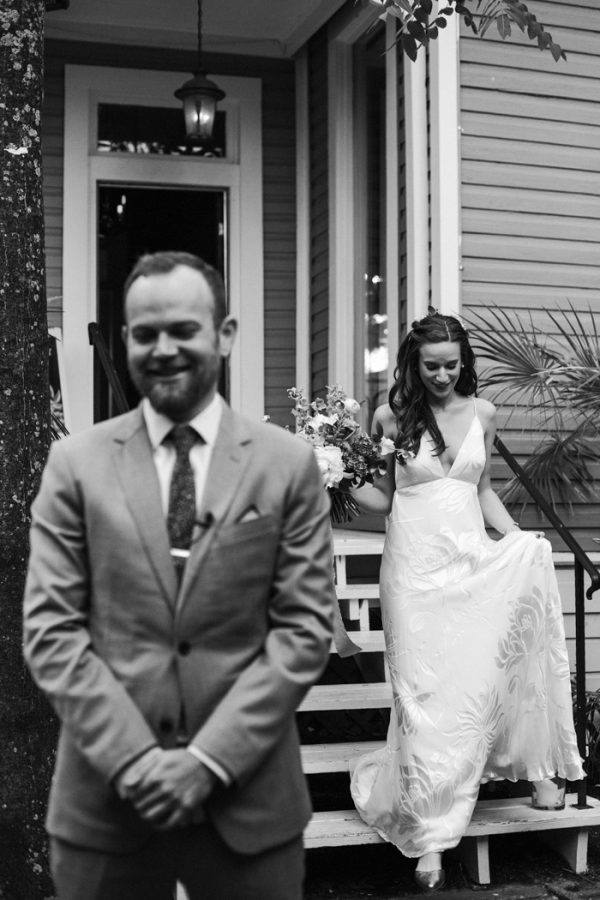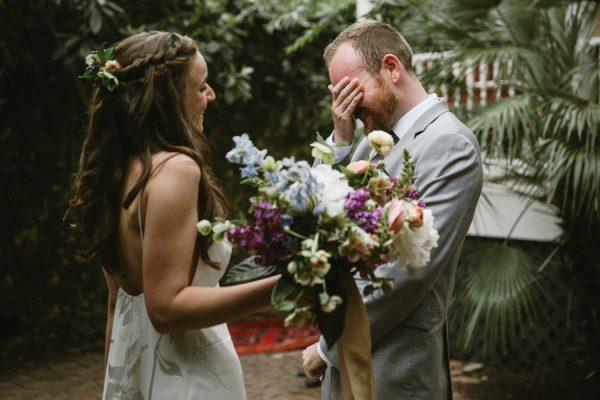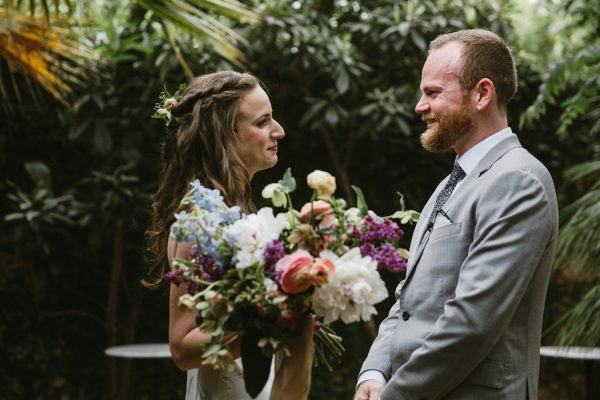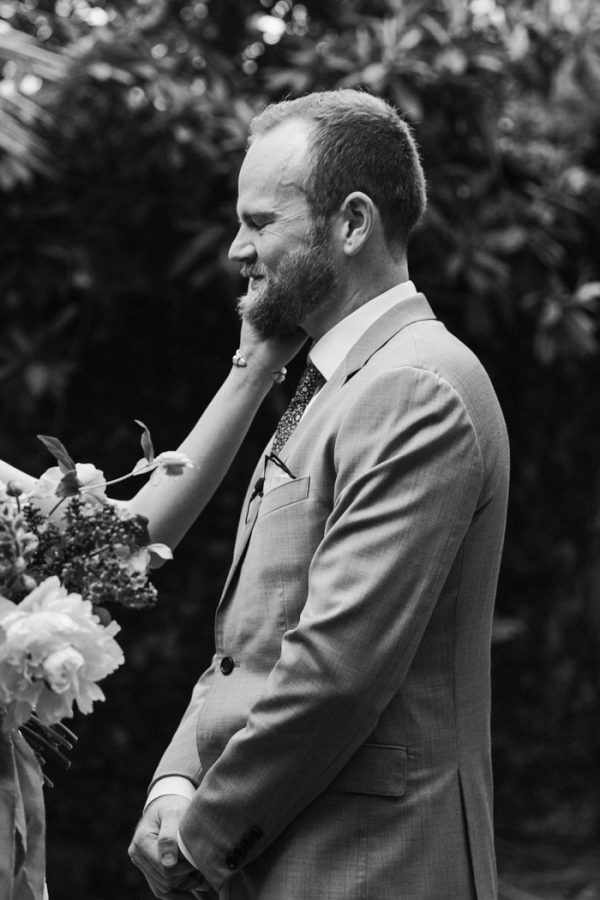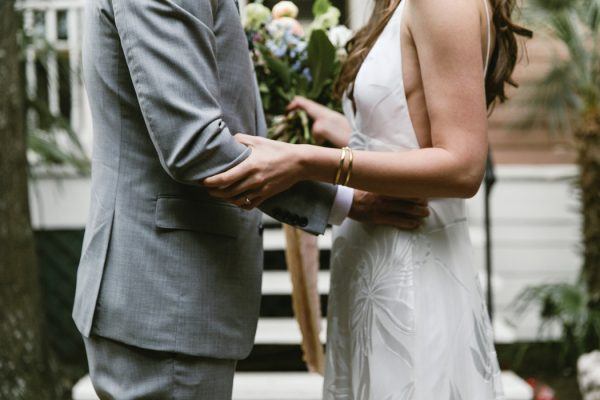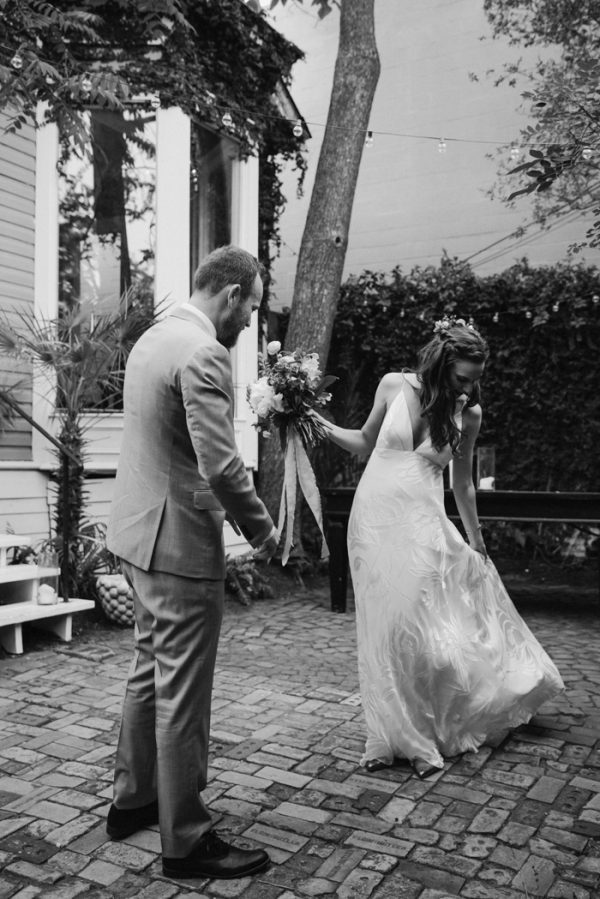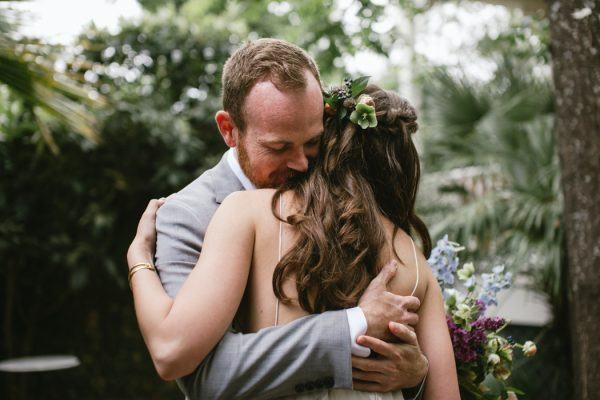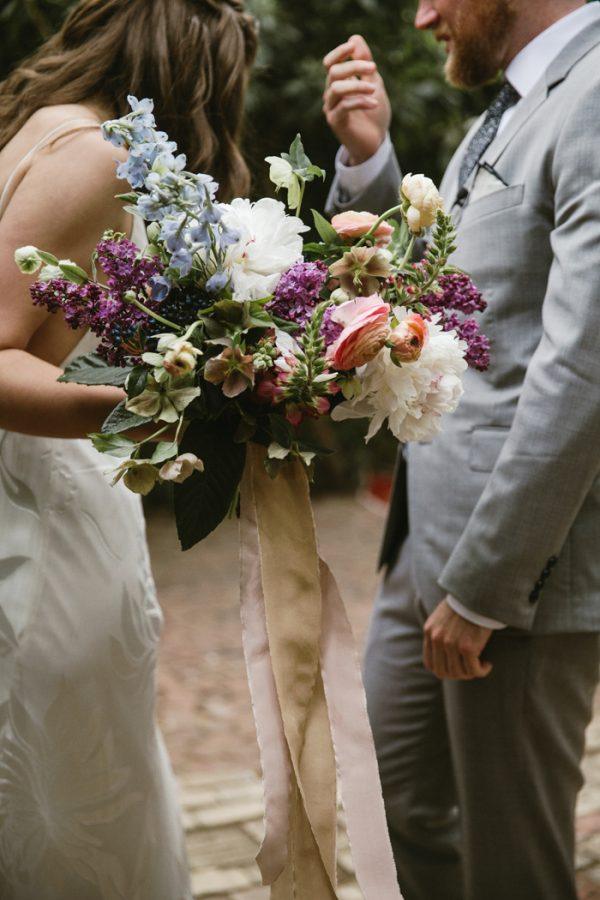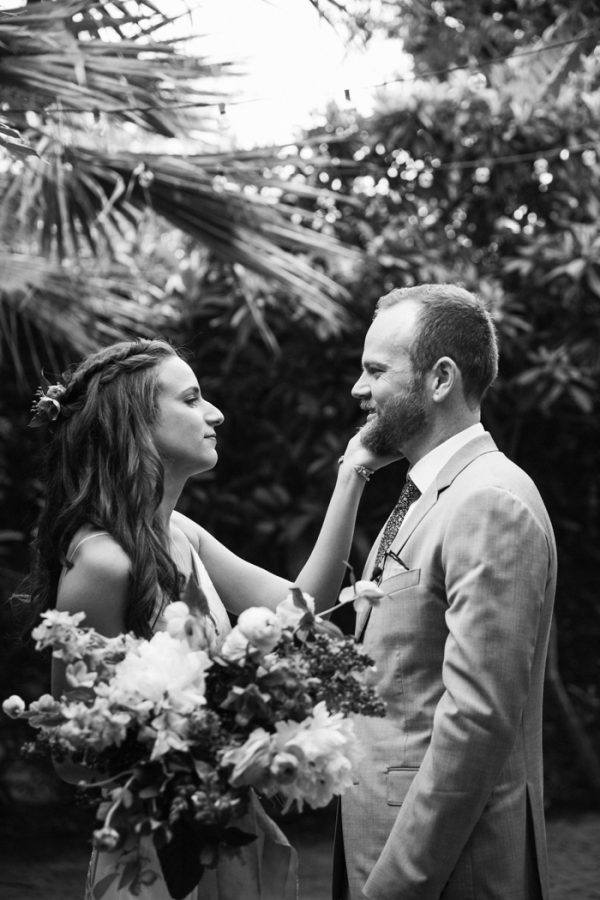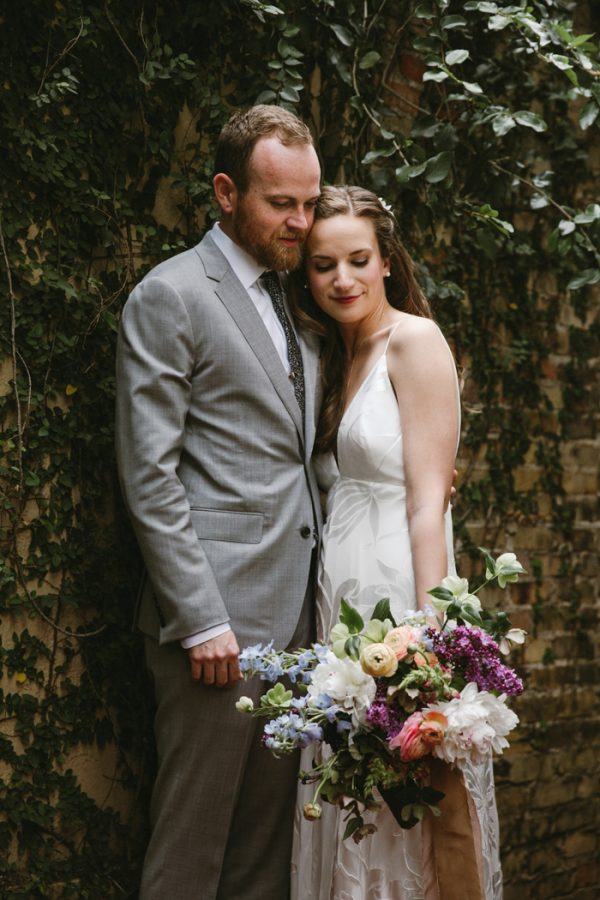 We loved Briana Purser from the minute we met her, so we knew we could trust her with our wedding photos. Patrick and I aren't the most comfortable in front of a camera (who is, really?!), so we were lucky to find someone like Briana who could make us feel at ease merely with her presence – and take amazing photos while she's at it. We are still blown away with how perfectly Briana and our videographer Seth Dunlap captured our wedding. We couldn't have asked for a better photographer or videographer!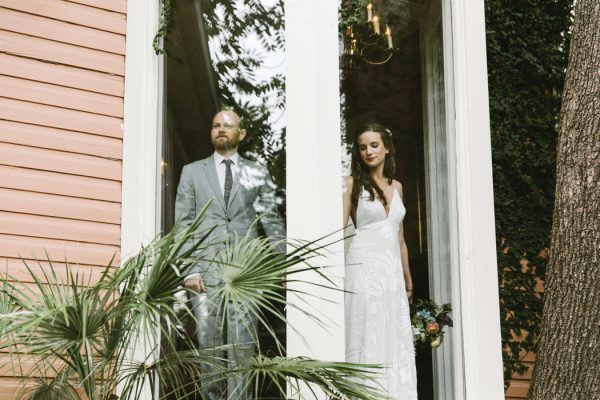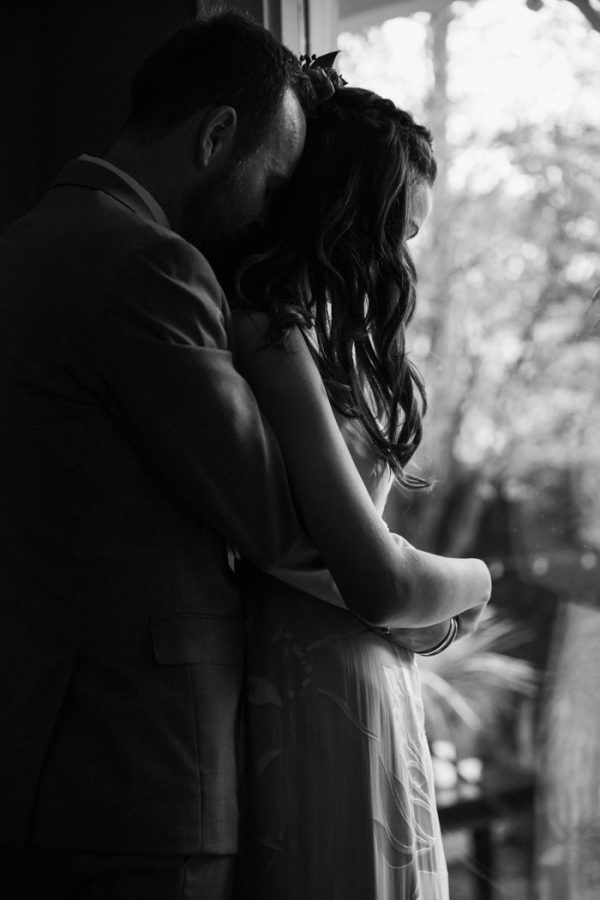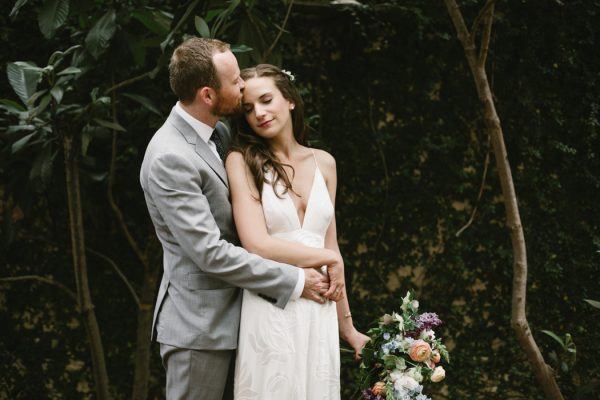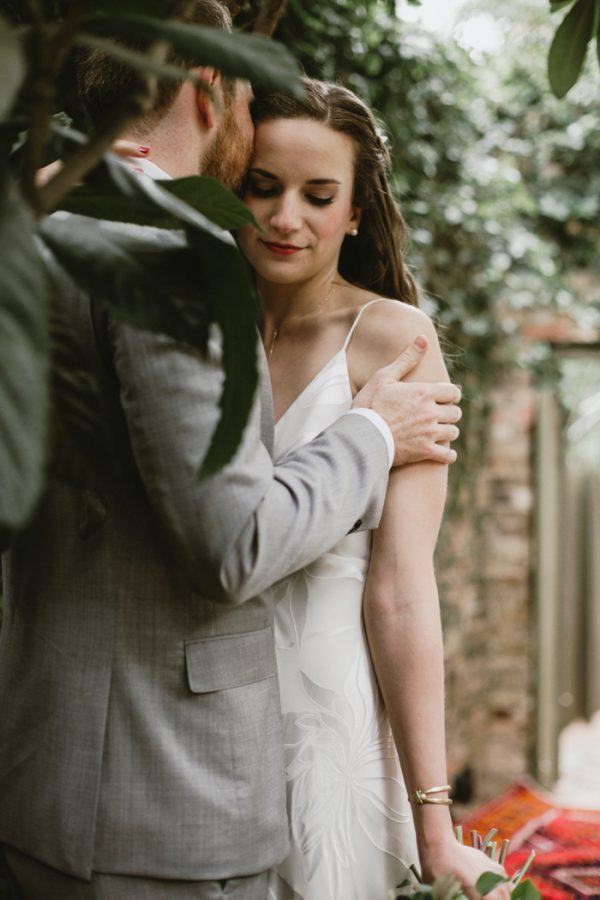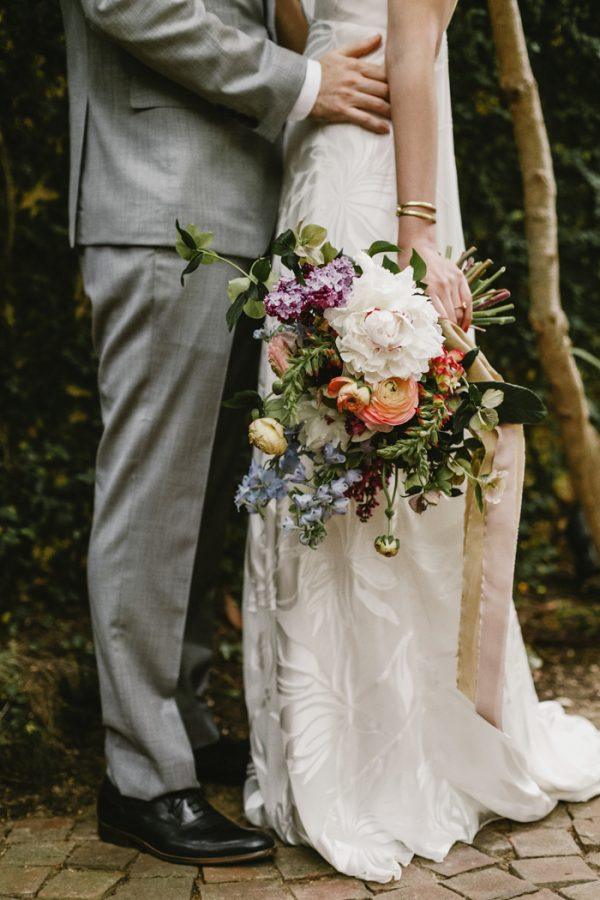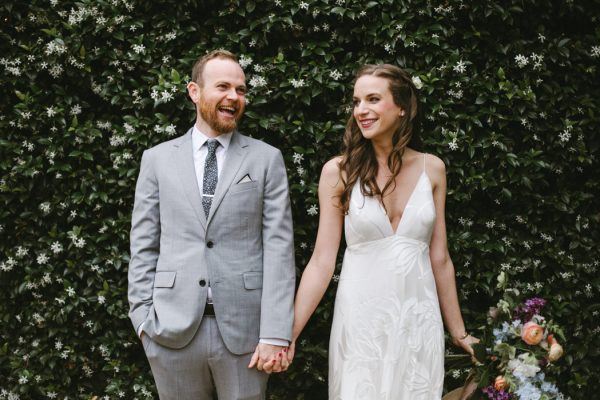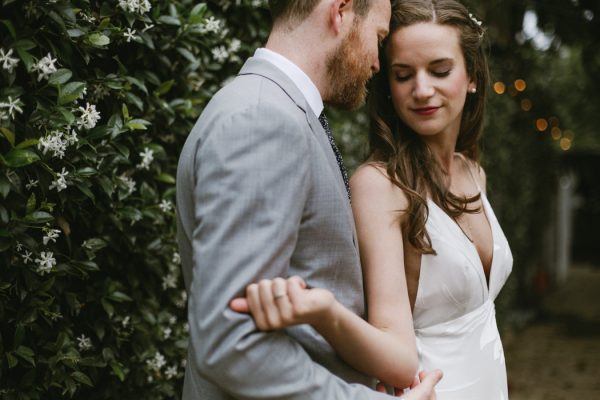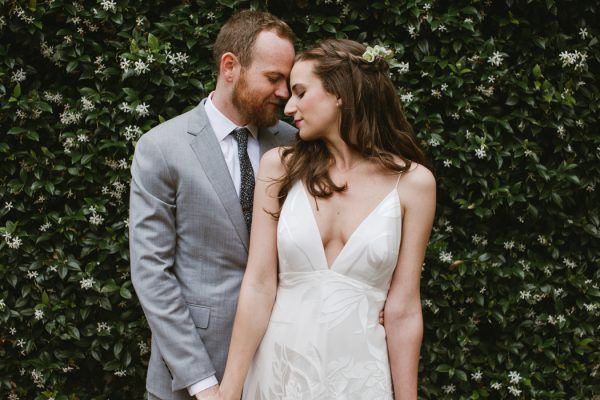 I love, love, love all kinds of wedding dresses, but when it came to a dress that I would want to wear on my wedding day, my options were slim. Every dress that I tried on with tulle, beading, or lace didn't feel like "me," so when I found my floral silk Rebecca Schoneveld gown, I knew it was perfect for me. It was understated and elegant, nontraditional without being gimmicky, and it had the right amount of femininity. It was also incredibly comfortable, which was a huge bonus! I accessorized with a pearl cuff from Tory Burch, a lariat necklace from Catbird, pearl earrings, and an opal and aquamarine ring as my something blue.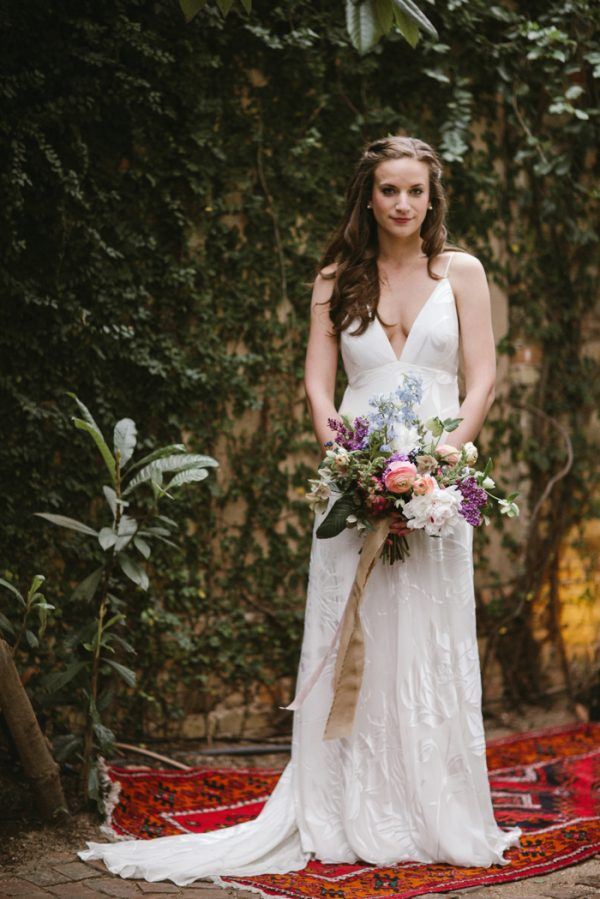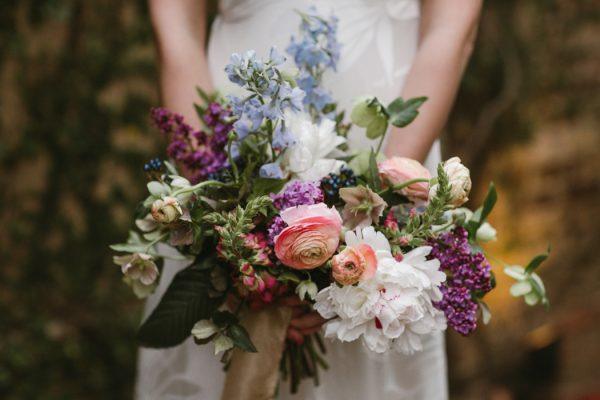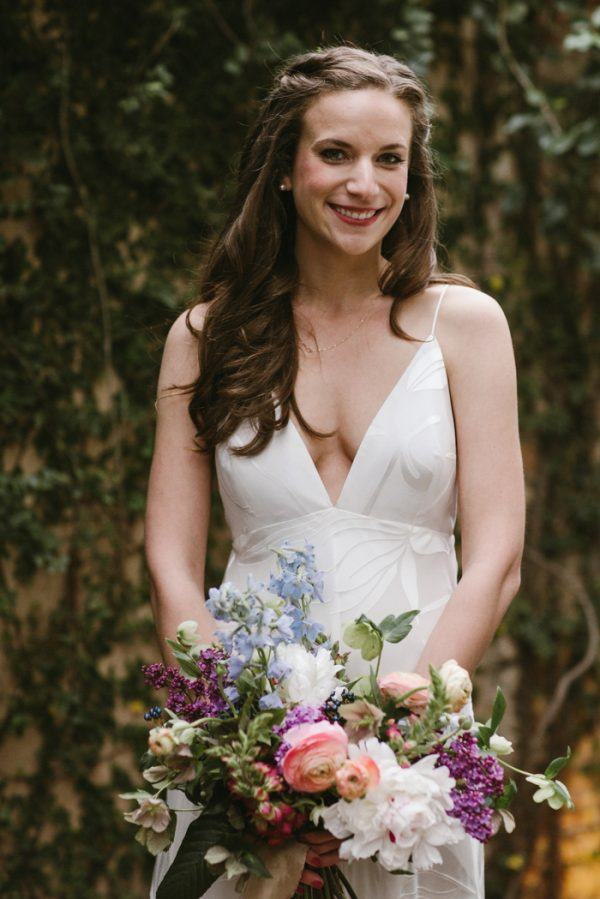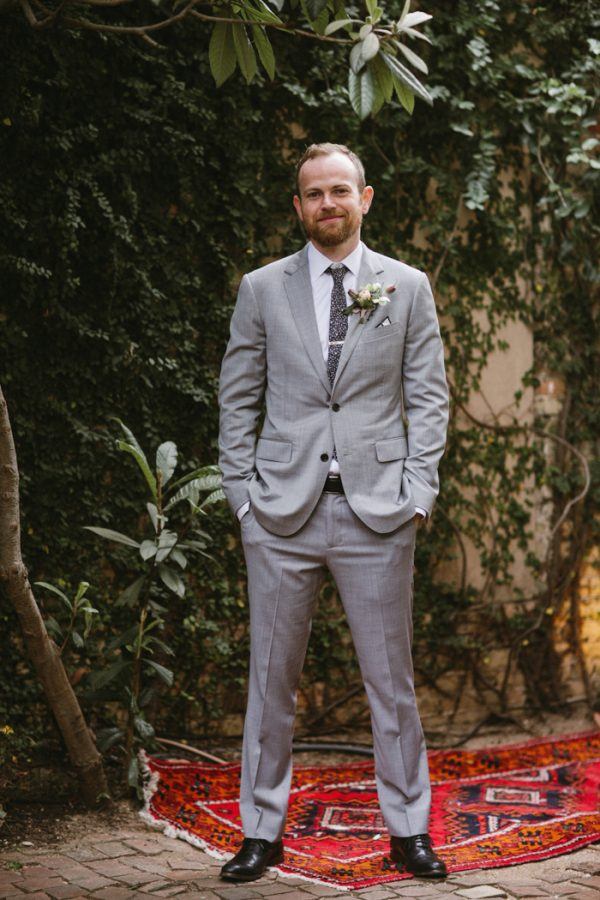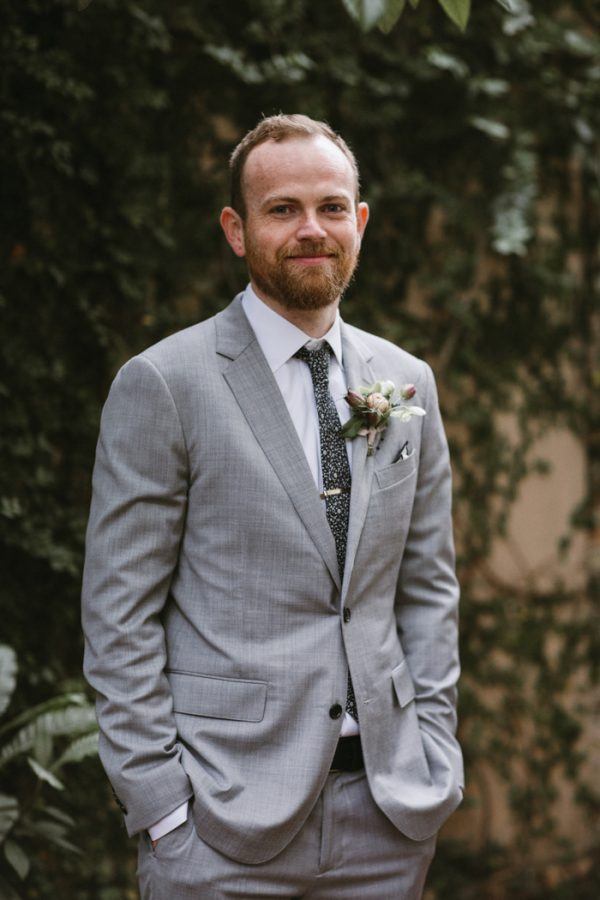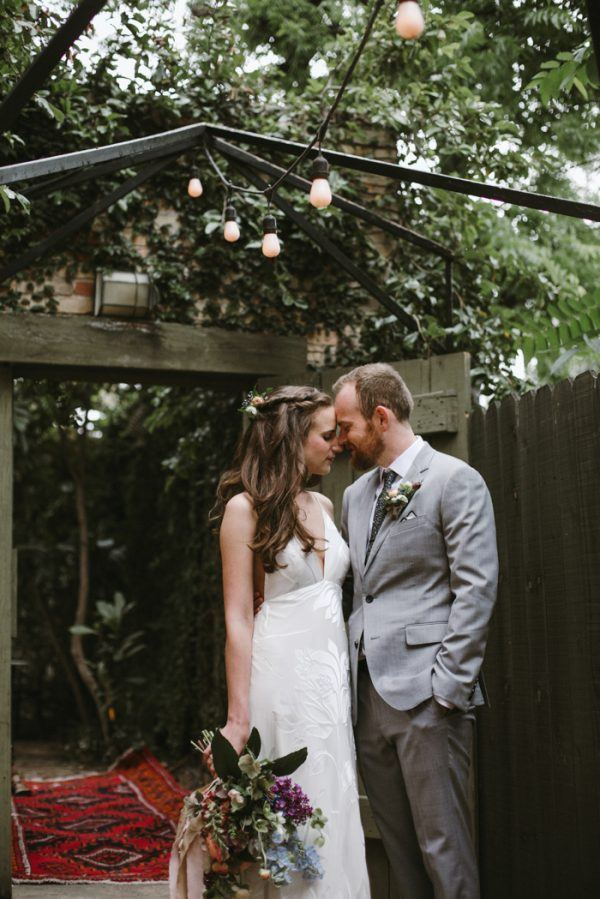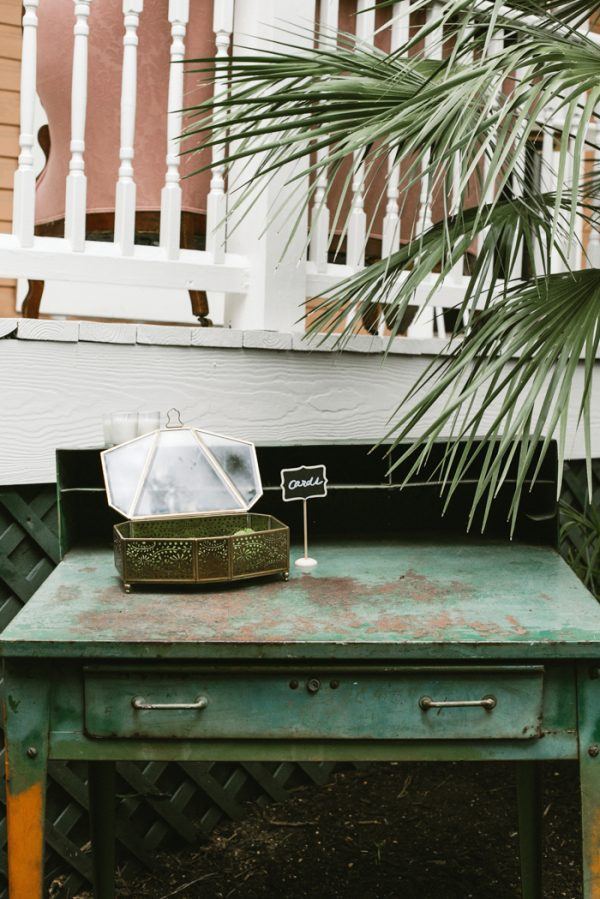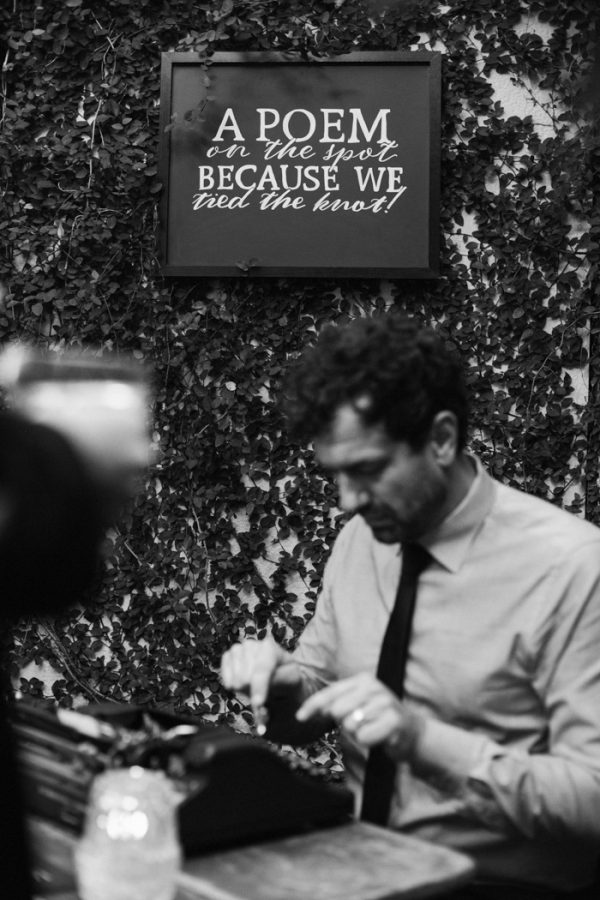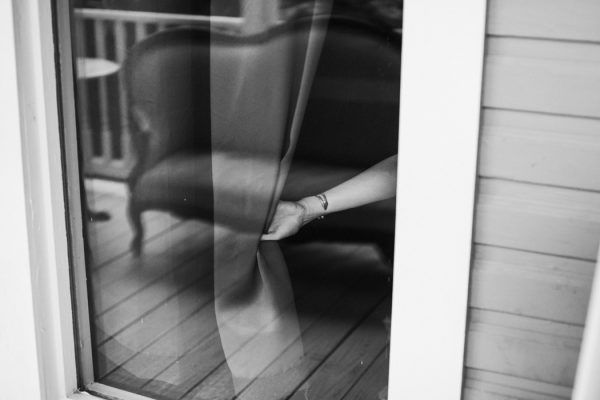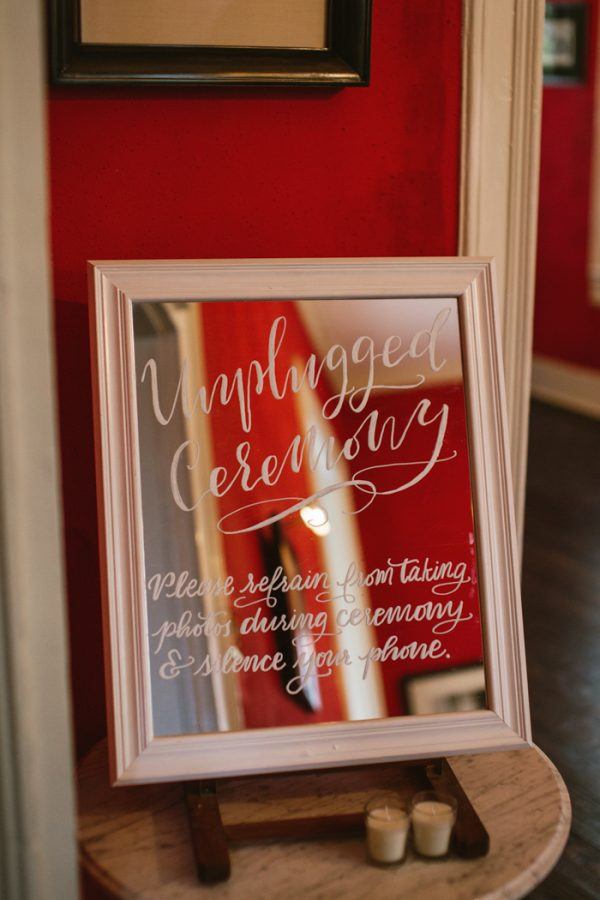 We agree that the most memorable part of the day was our ceremony processional. We did a first look (which was so much fun!) and even spent half an hour together in a room to relax while our guests arrived, but the act of meeting each other at the altar for our ceremony was beyond emotional. Seeing all of our favorite people gathered together in an intimate, beautiful space to celebrate our marriage was overwhelming in all the best ways.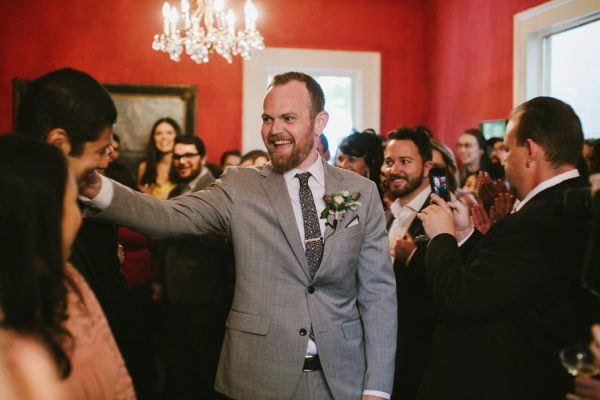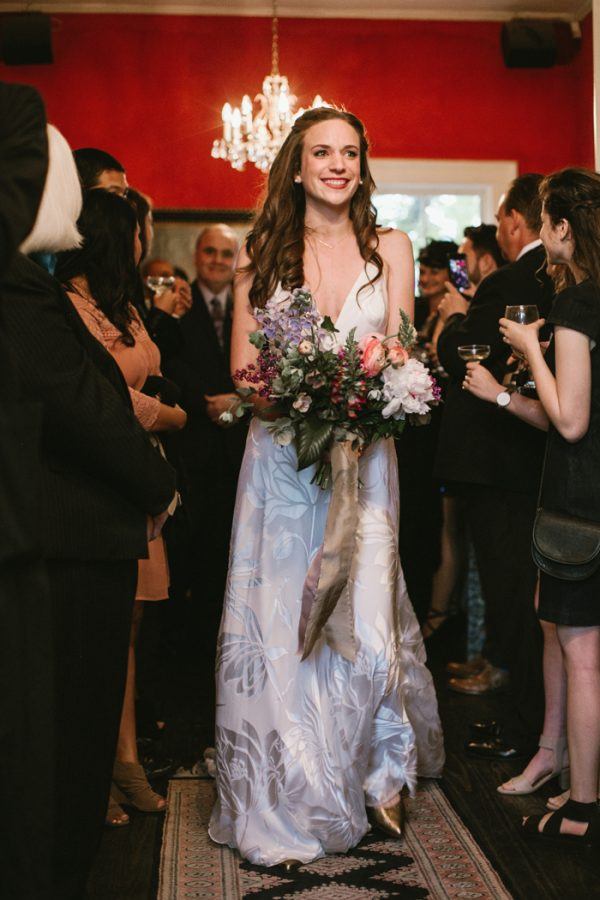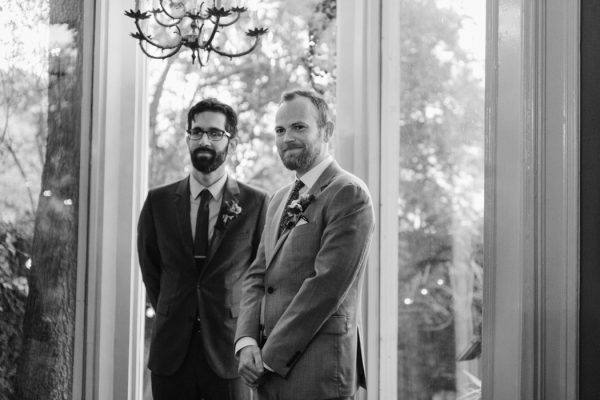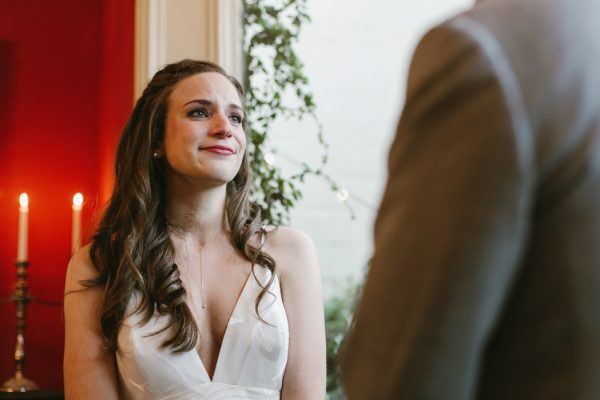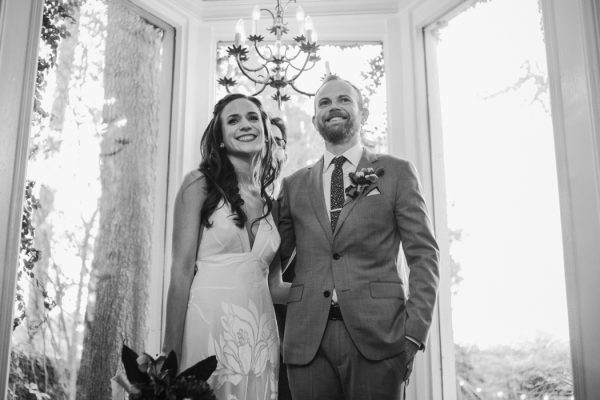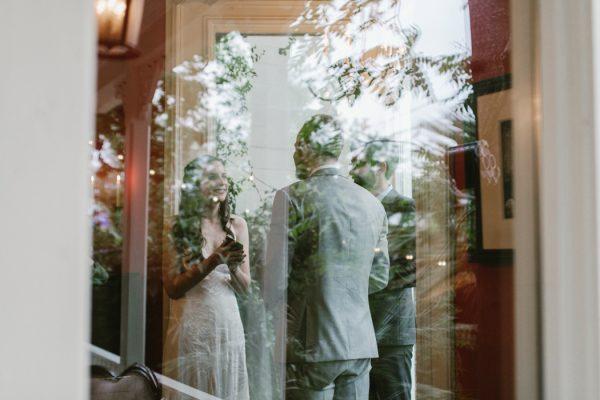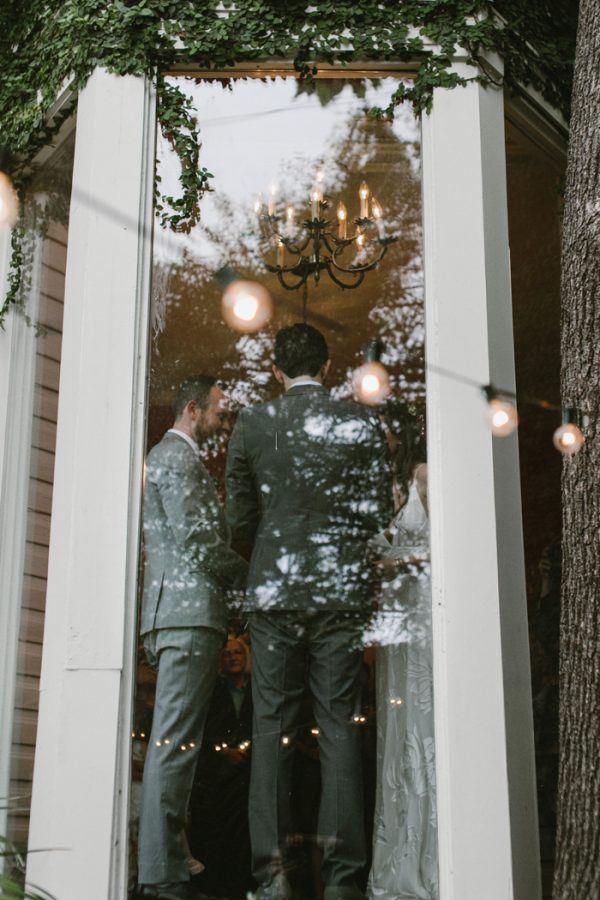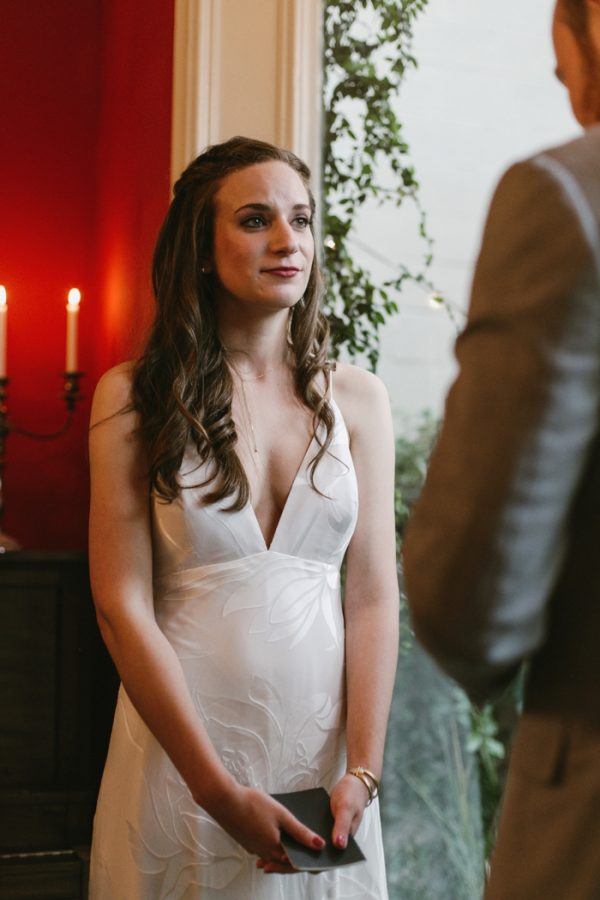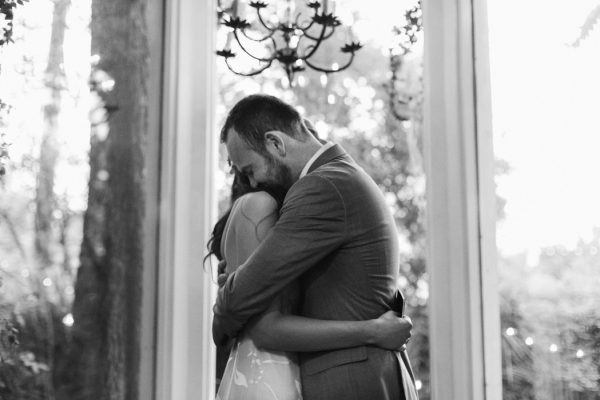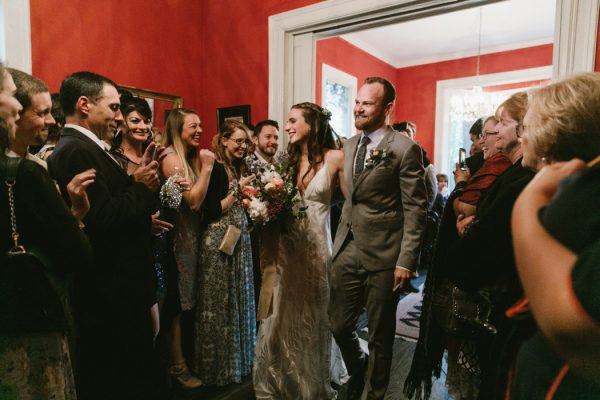 One wedding detail we're particularly fond of was our wedding cake. Patrick and I gathered some white coral pieces from a recent road trip to the west coast, and we loved the thought of using them as cake toppers. Our dear friends Mindy and Ken of Mindy's Bakeshop created the most beautiful wedding cake for us, and we are still getting compliments on how delicious it was!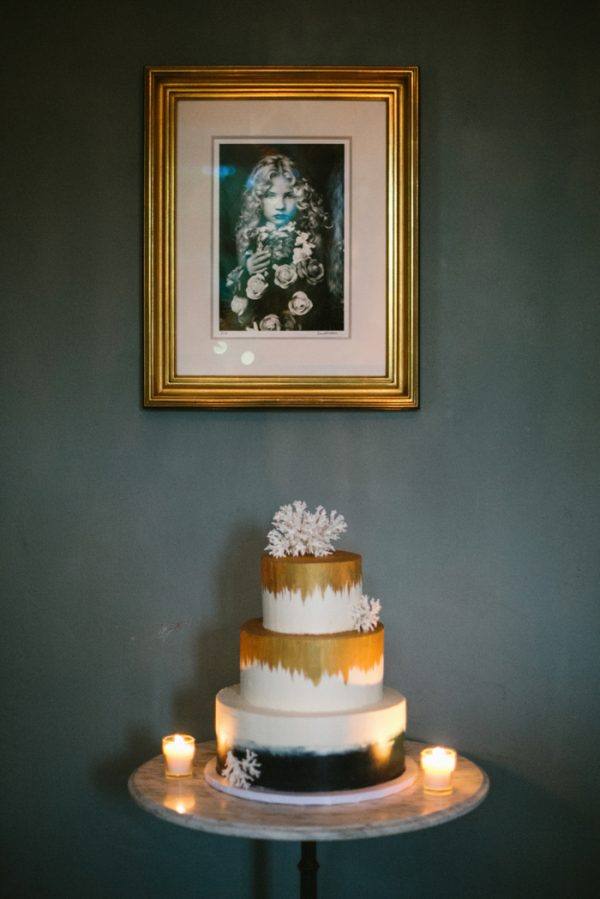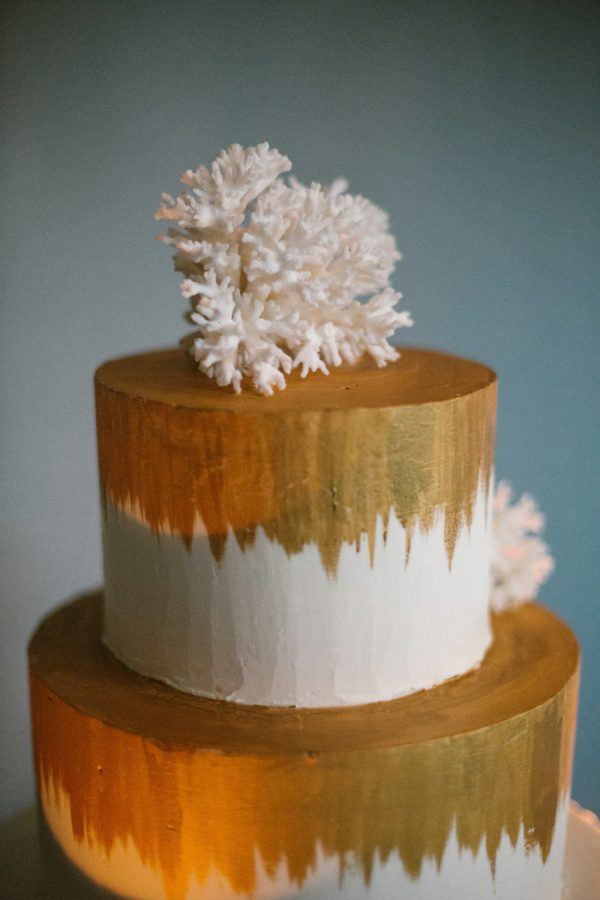 Our advice to couples planning their wedding is to focus on getting quality vendors that understand what your needs are! Our priorities were amazing florals, an amazing venue, and outstanding food and alcohol. After we chose the vendors that could make our wedding dreams happen, everything else seemed to fall into place.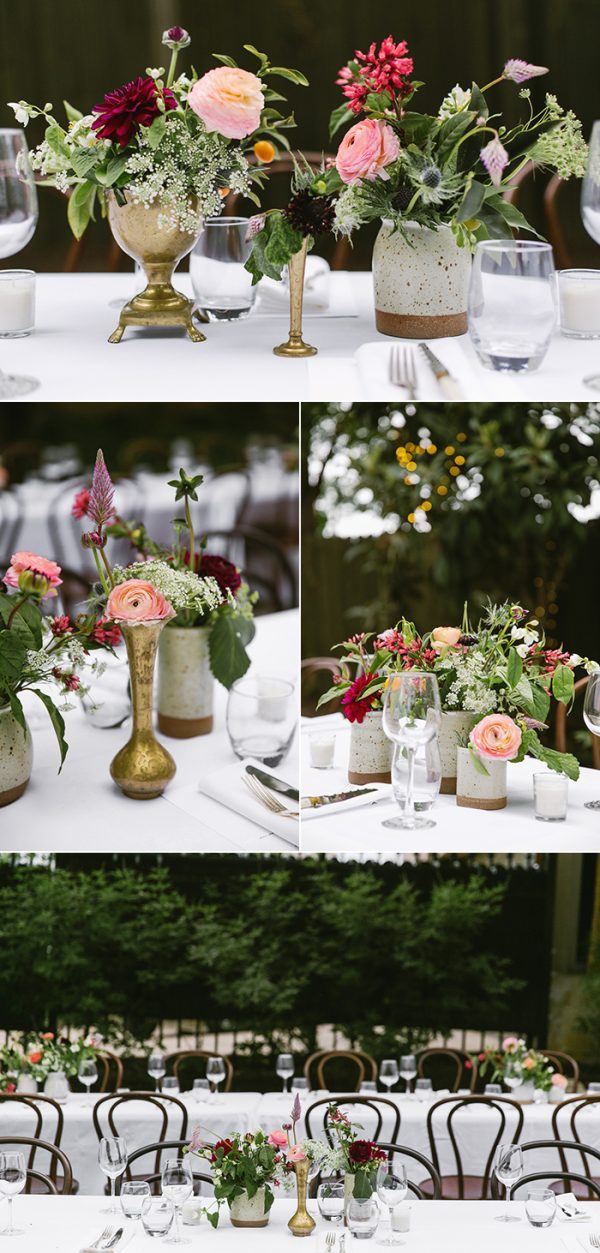 Patrick and I loved our venue so much that we based our wedding vibe off the space itself! We complemented the venue's vintage botanical vibes by adding romantic springtime florals from Davy Gray, vintage furniture and décor from Loot Vintage Rentals, and a plan for the flow of the day to be effortless, natural, and intimate.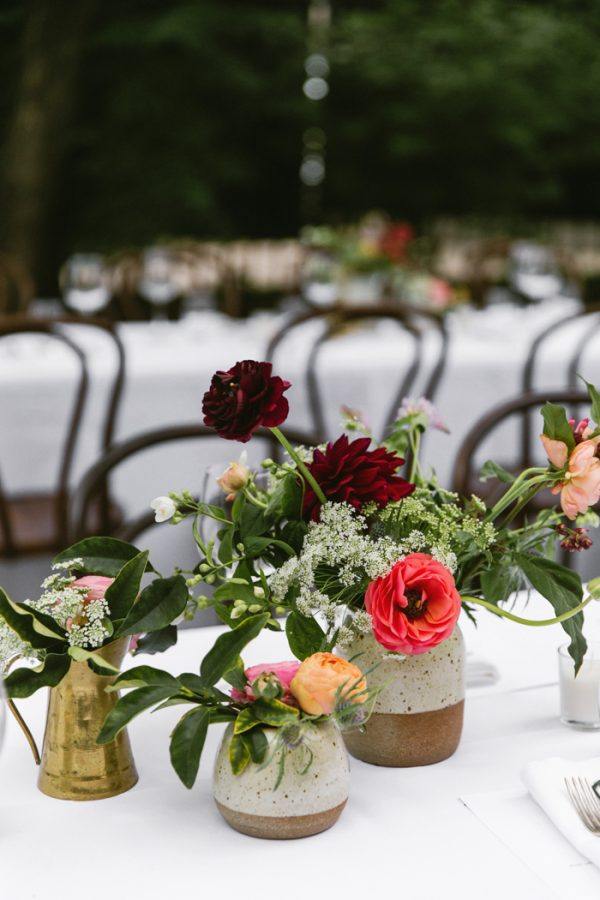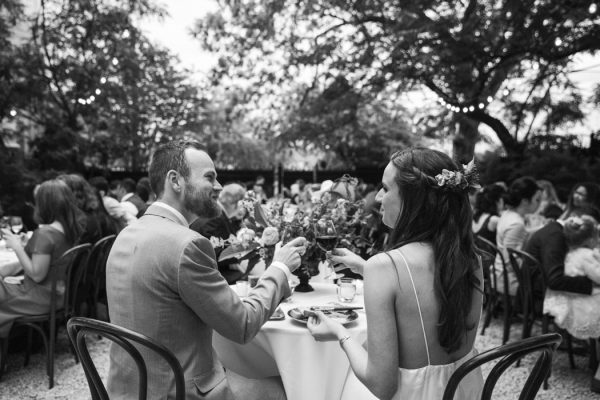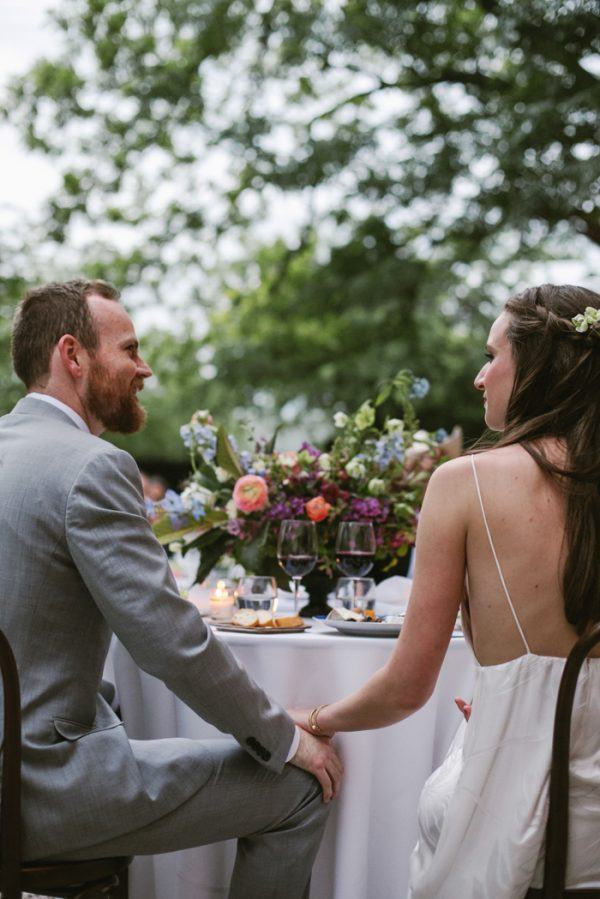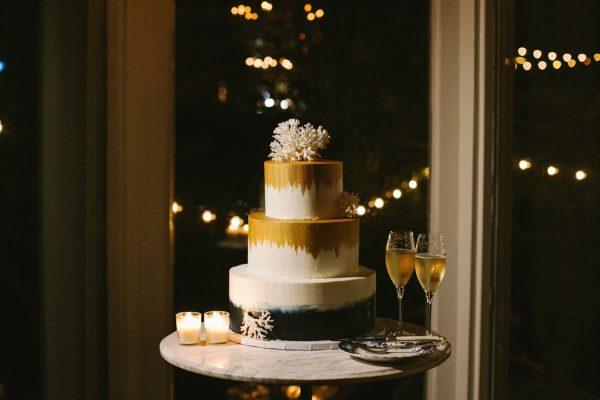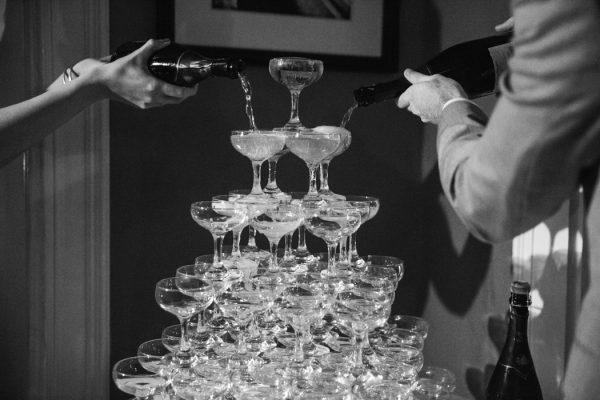 Processional: Andrew Bird – Ethio Invention no. 1
Recessional: The Tallest Man on Earth – The Gardener
First Dance: Mr Twin Sister – I Want A House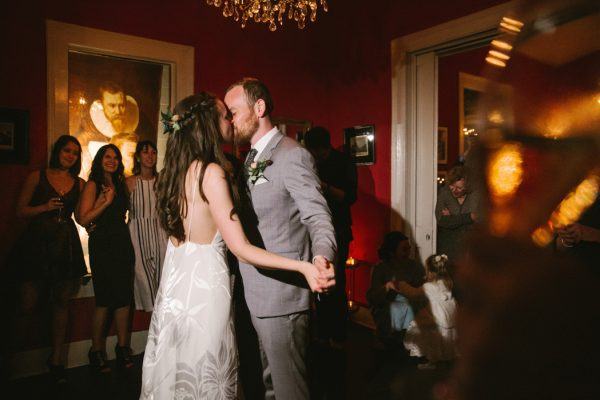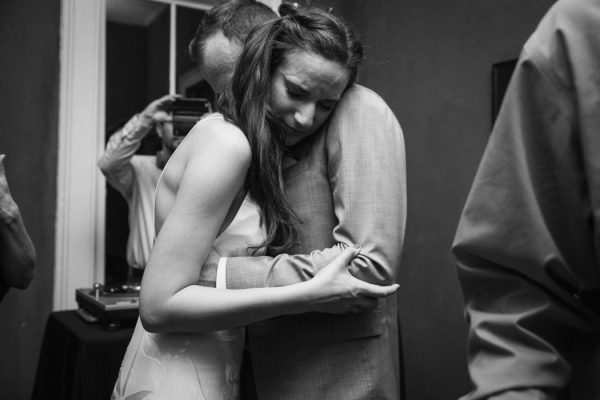 A huge and heartfelt congrats to sweet Gabby and Patrick from all of us at Junebug! See more of this intimate venue in Jen and John's French meets Texan wedding at Justine's Secret House!