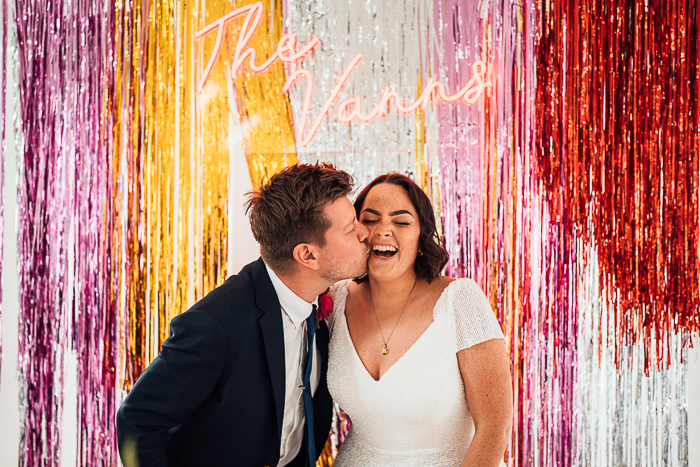 A blank canvas venue with historic period features, a vibrant color palette, and eclectic retro accents—Kate and Ryan's Core Clapton wedding was the perfect combination of whimsical romance and quirky charm. From their invitations all the way down to their florals, the pair wanted a bright and colorful aesthetic. And with a talented team of vendors by their side, they pulled it off.
With dark mahogany interiors, elegant marble, and one of Europe's largest working mirror balls—the couple's Stoke Newington Town Hall ceremony, albeit quick, was nothing short of spectacular. After saying their "I dos", guests greeted the newlyweds with colorful confetti while a red double-decker bus was waiting to take them to their Core Clapton reception.
Picture this: a tablescape featuring spring blooms in beer cans, colorful taper candles in DIY gold holders, and a metallic foil fringe backdrop complete with a neon sign. Their reception decor definitely popped against the Edwardian Hall's all-white interior. And to top it all off, a naked cake adorned with mini disco balls was a delicious highlight of the party.
The couple went the extra mile to ensure that their big day was a stunning, fun-filled affair and everyone had an absolute blast! And thanks to The Shannons, every moment and detail was captured brilliantly.
The Couple:
Kate and Ryan
The Wedding:
Stone Newington Town Hall, United Kingdom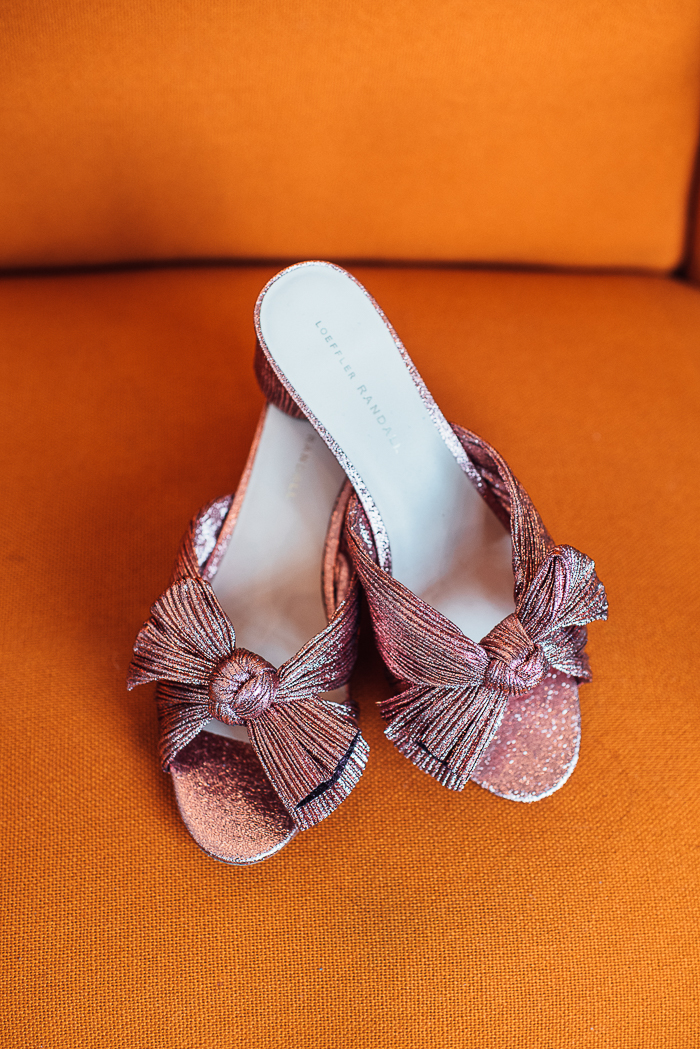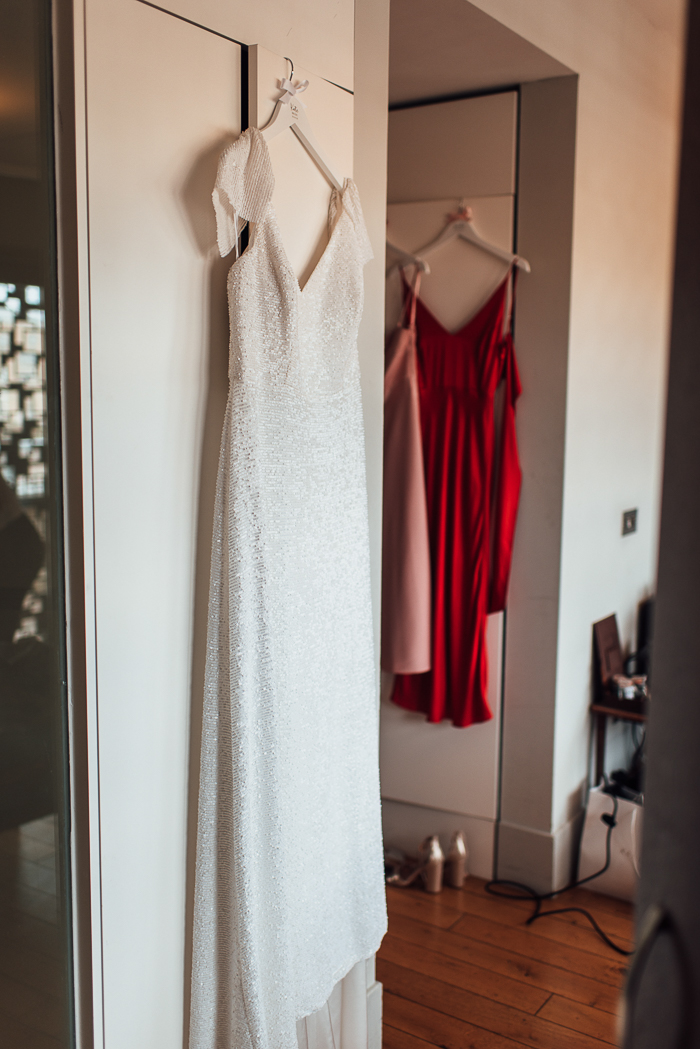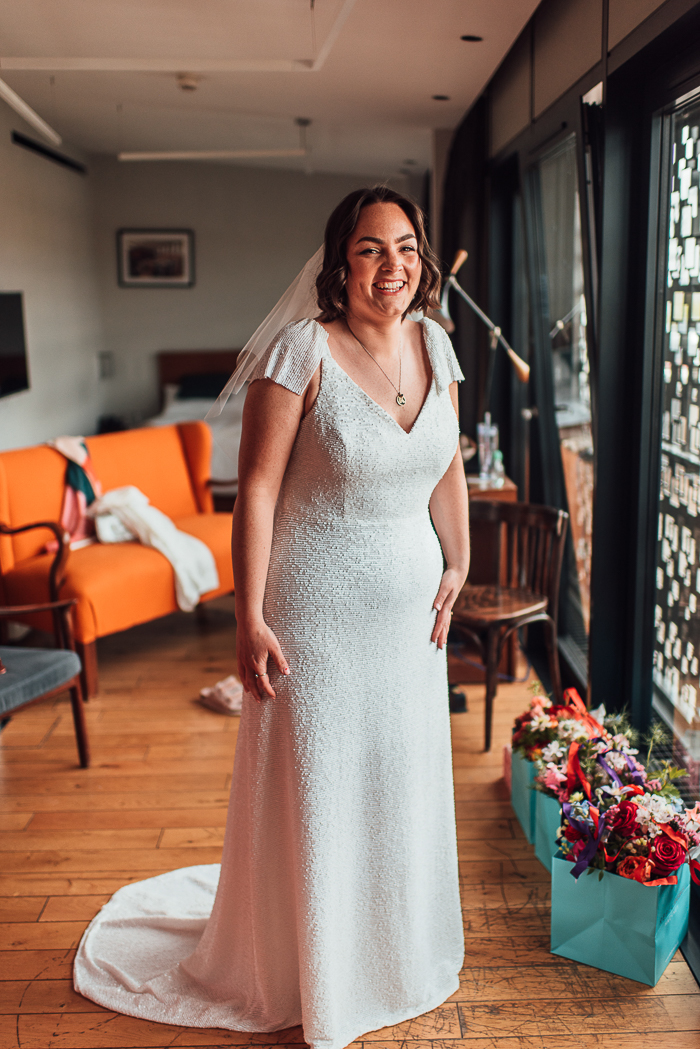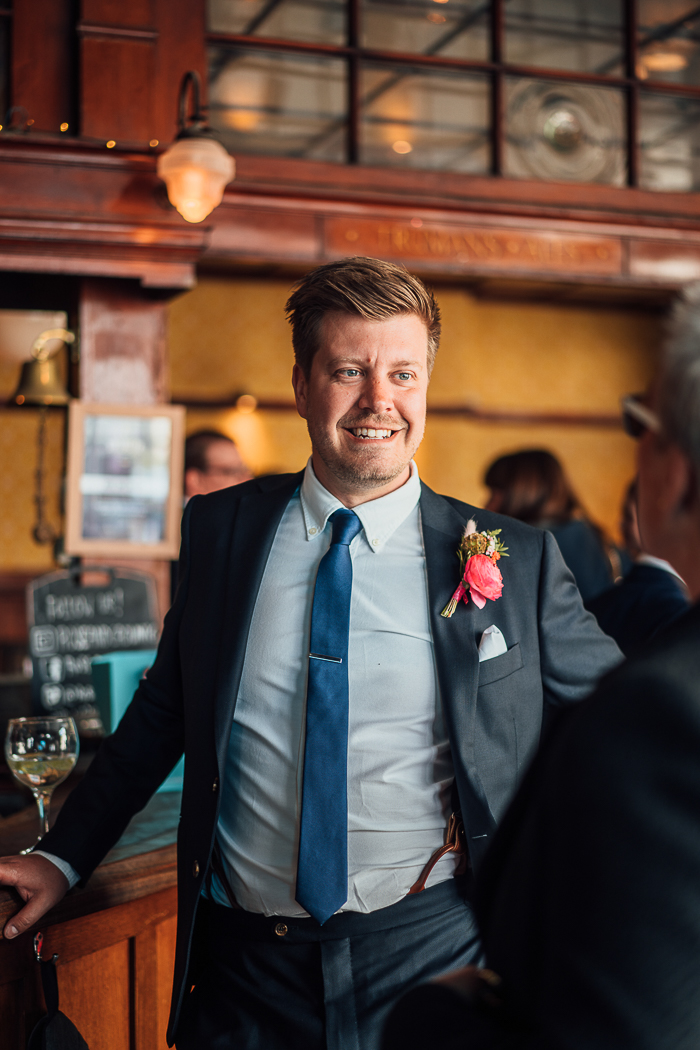 How Their Core Clapton Wedding Came To Be
We wanted our wedding to be colorful and bright. We only looked at a few venues, but Core Clapton was such a good space and the perfect blank canvas, which is precisely what we wanted to showcase our vibrant theme without too many distractions against the decor of the venue.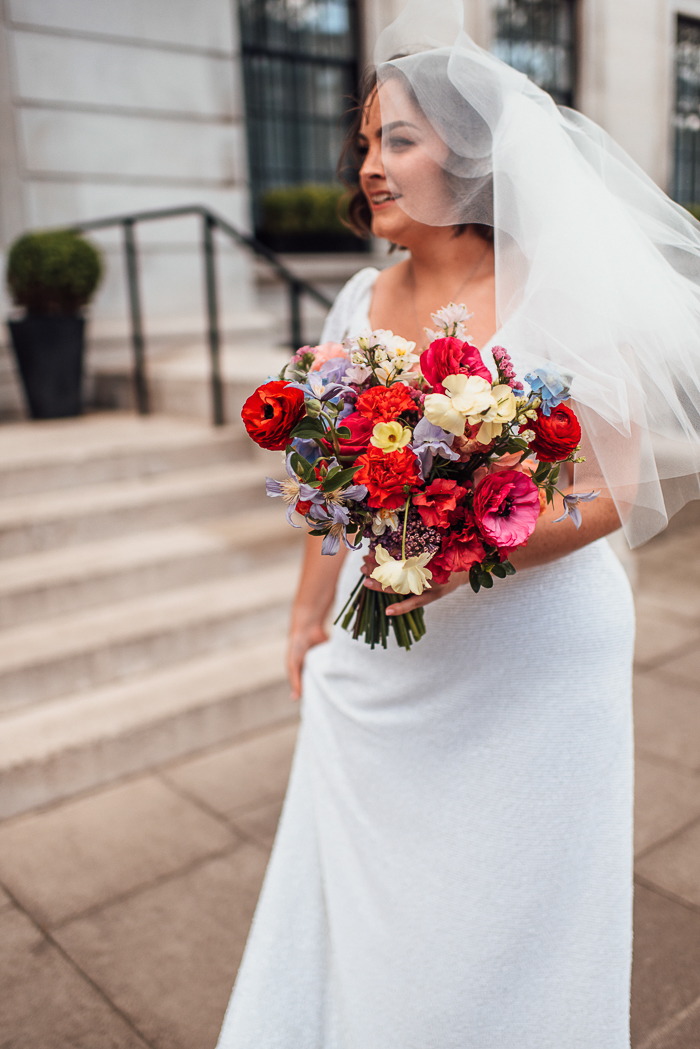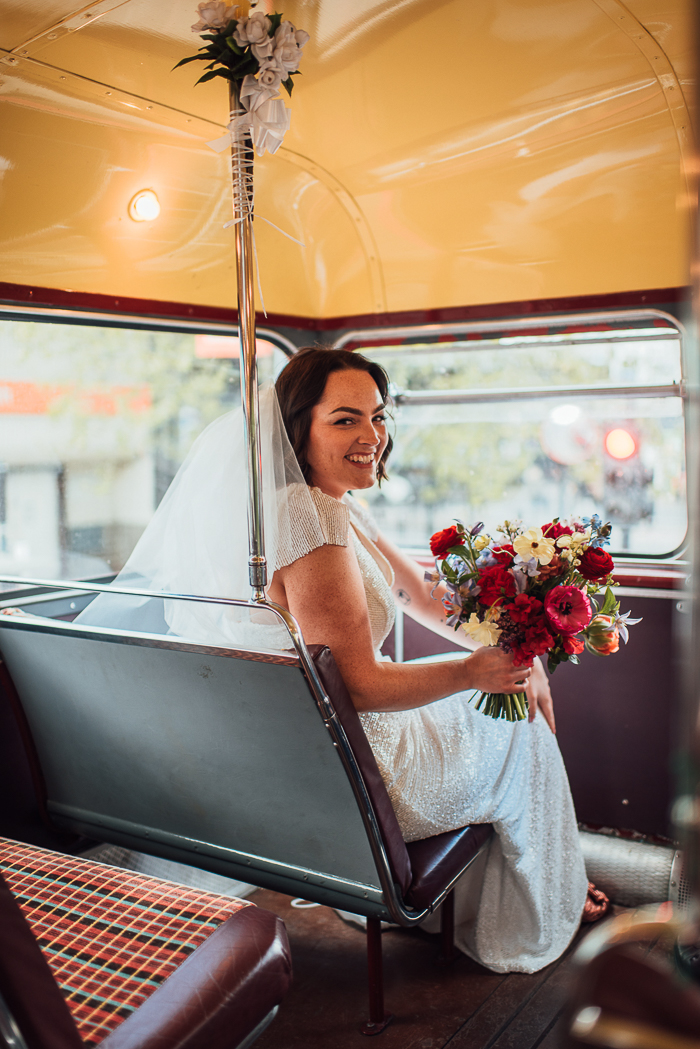 Personalizing Their Town Hall Ceremony With An Aisle Reveal, Bright Florals, And A Colorful Confetti Exit
As it was a classic London registry office ceremony, there wasn't much opportunity to personalize, but it still felt really special. Seeing each other at the end of the aisle before getting married, we spent the night apart, meeting at the end of the aisle all that more special and nerve-wracking. It was a short ceremony, I think it lasted about 20 minutes once everyone had left the building, but we had a nice floral arrangement to try and pull the theme together. Walking out of the ceremony was also a key moment, and seeing everyone waiting with the colorful confetti we had definitely overbought did create one of our favorite photos.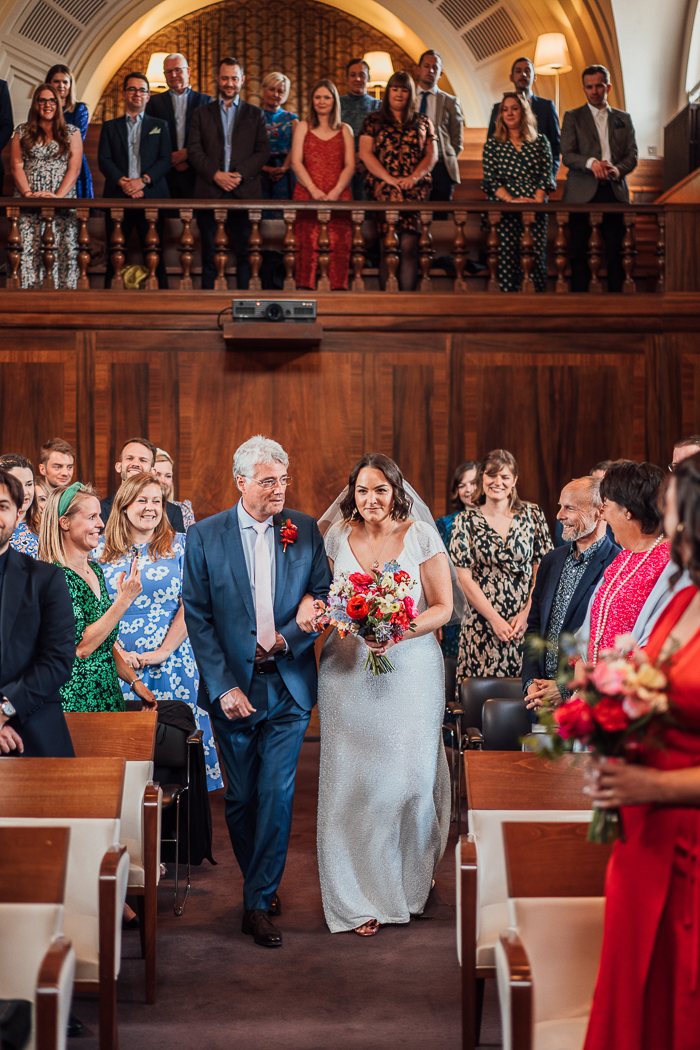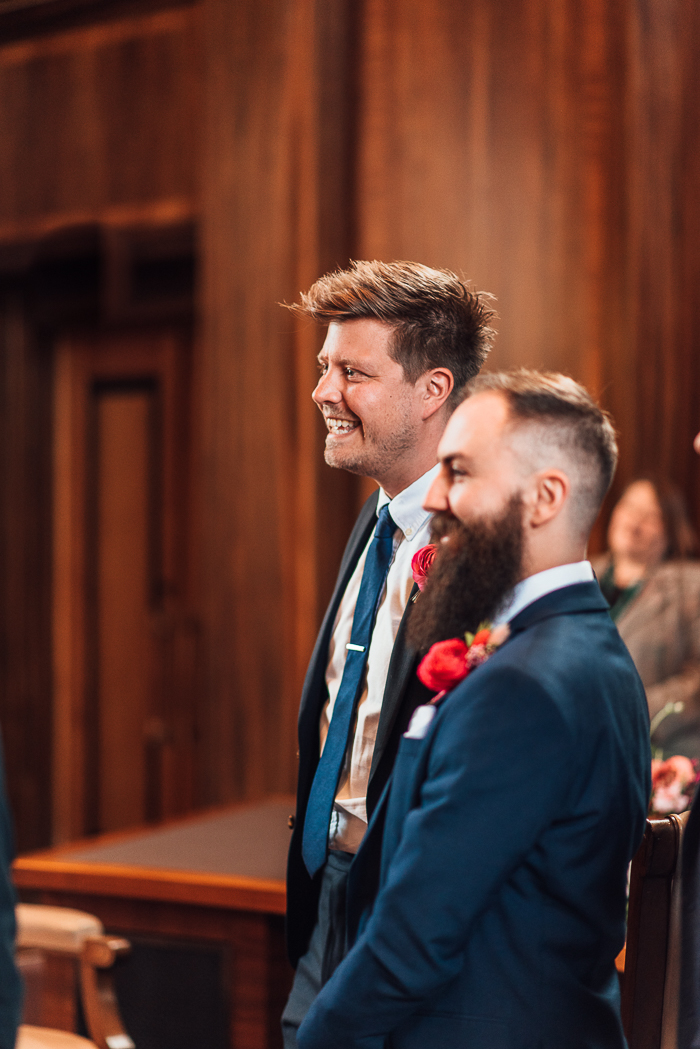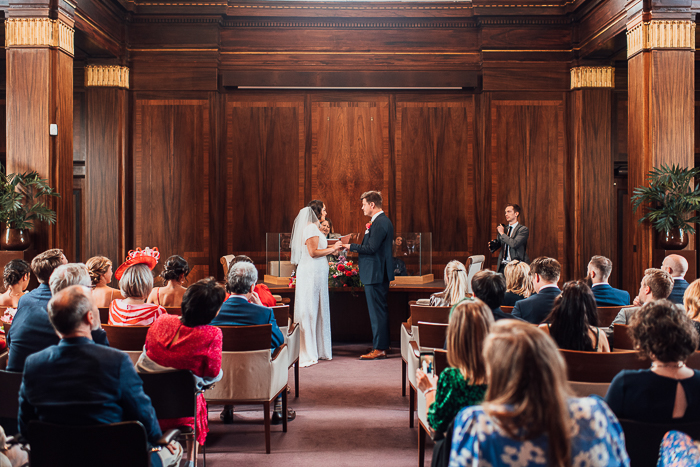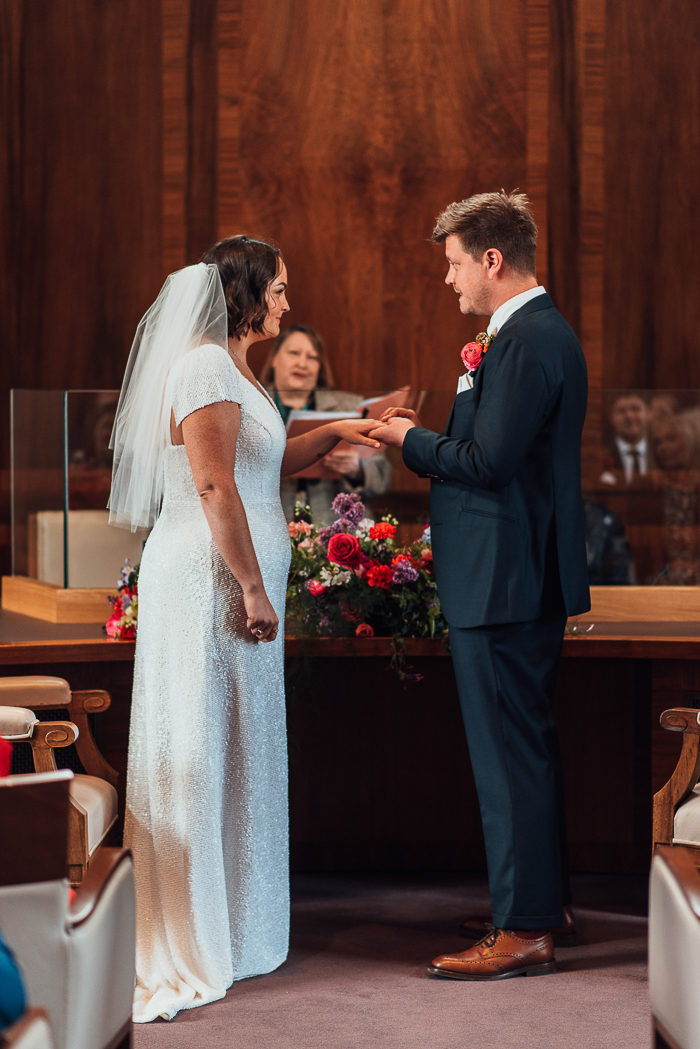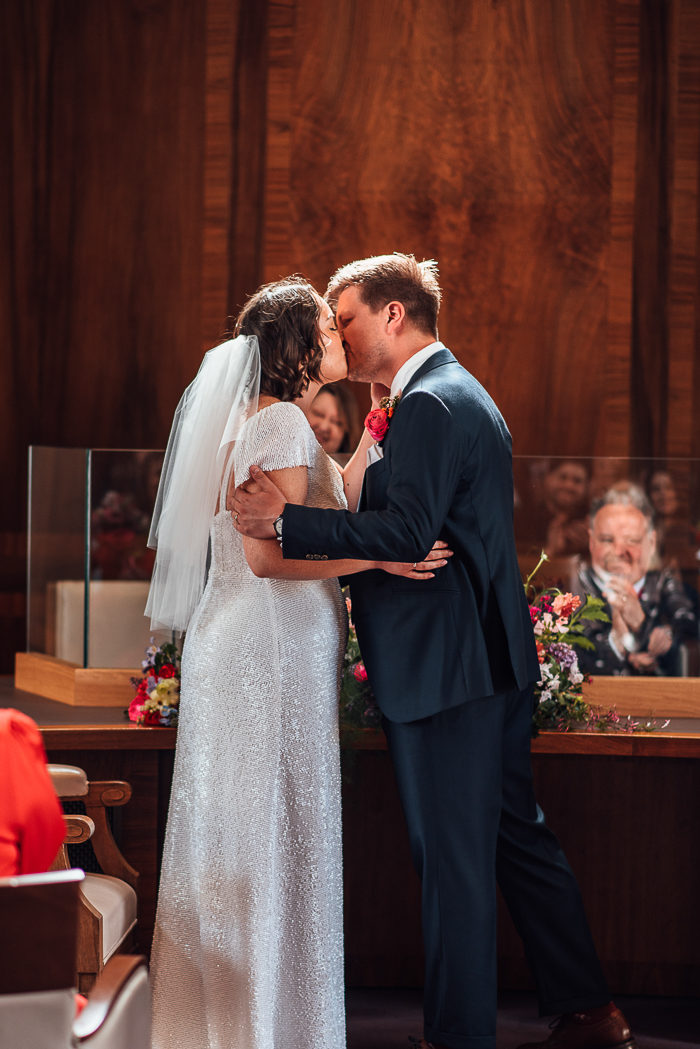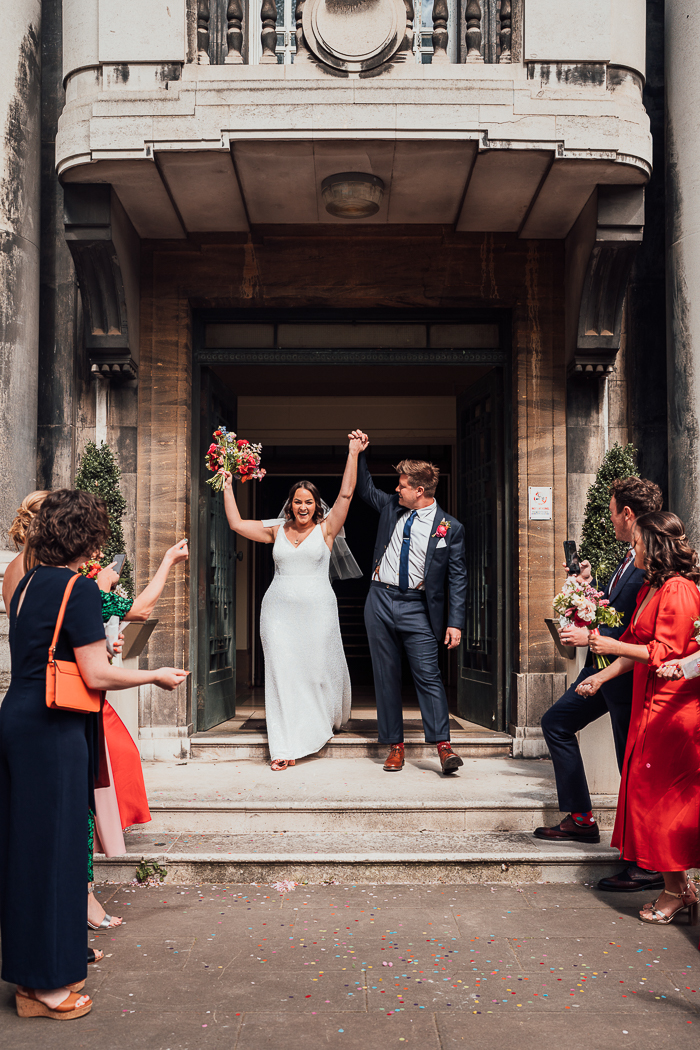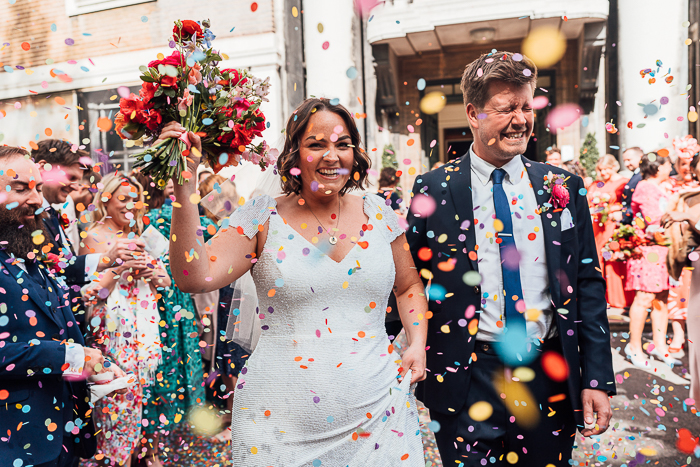 Advice From The Newlyweds: Trust Your Wedding Vendor Team
Many of our guests came up to us saying how it looked like we'd created a brand, and we have to thank Naomi of WeDesign for the overall theme. But to be honest, the whole day was just perfect. Our advice for nearlyweds is to have faith that all of your ideas will pay off when you work with your vendor team. Even if they aren't perfect on the day, it won't matter because you're having the best time with all your favorite people.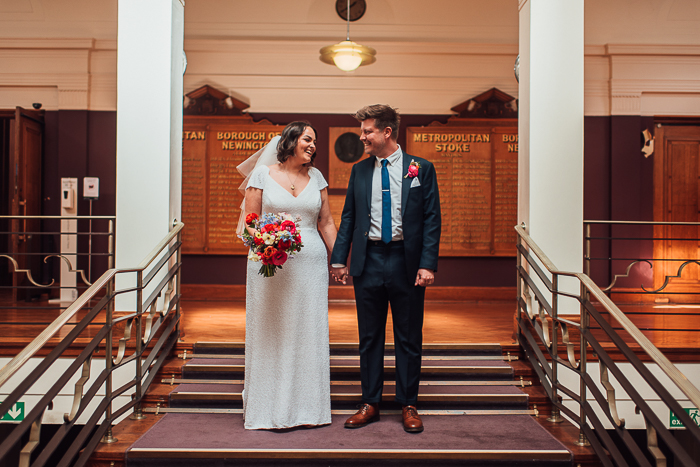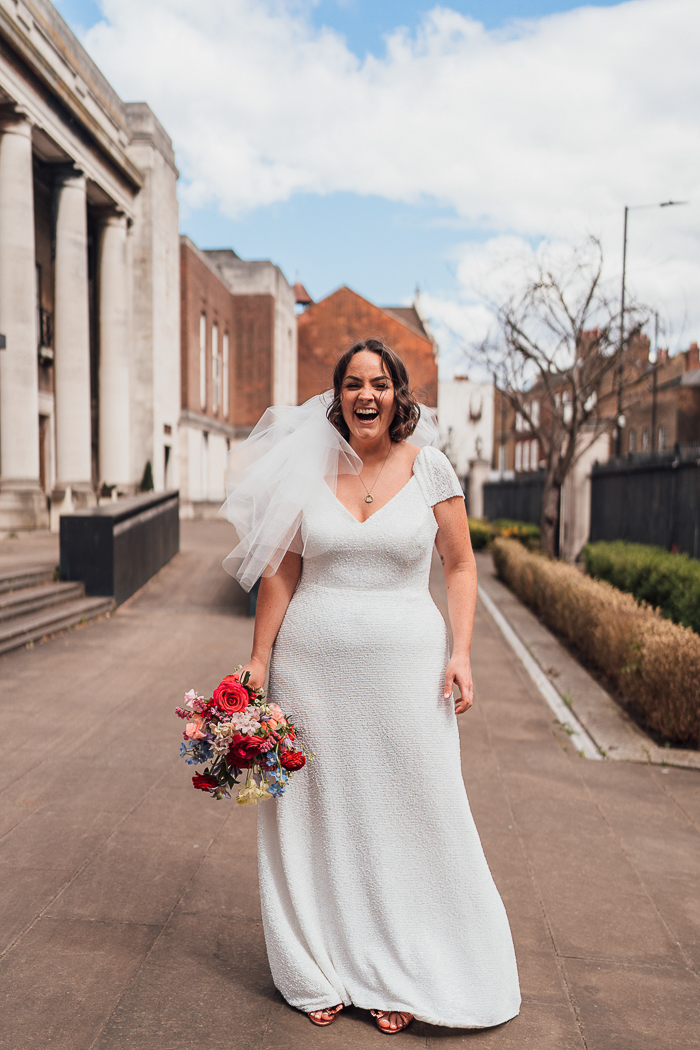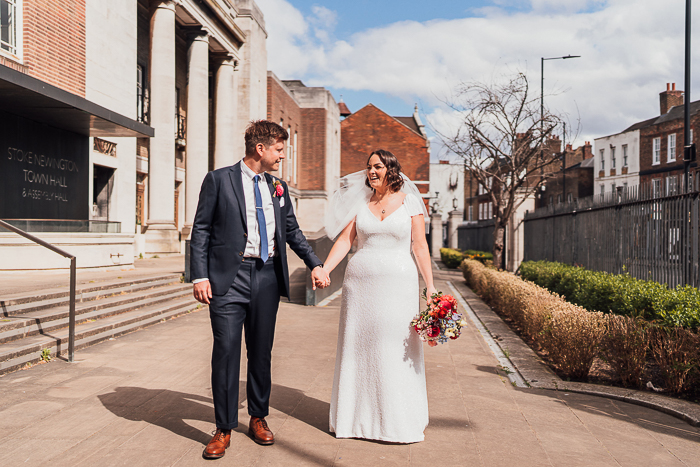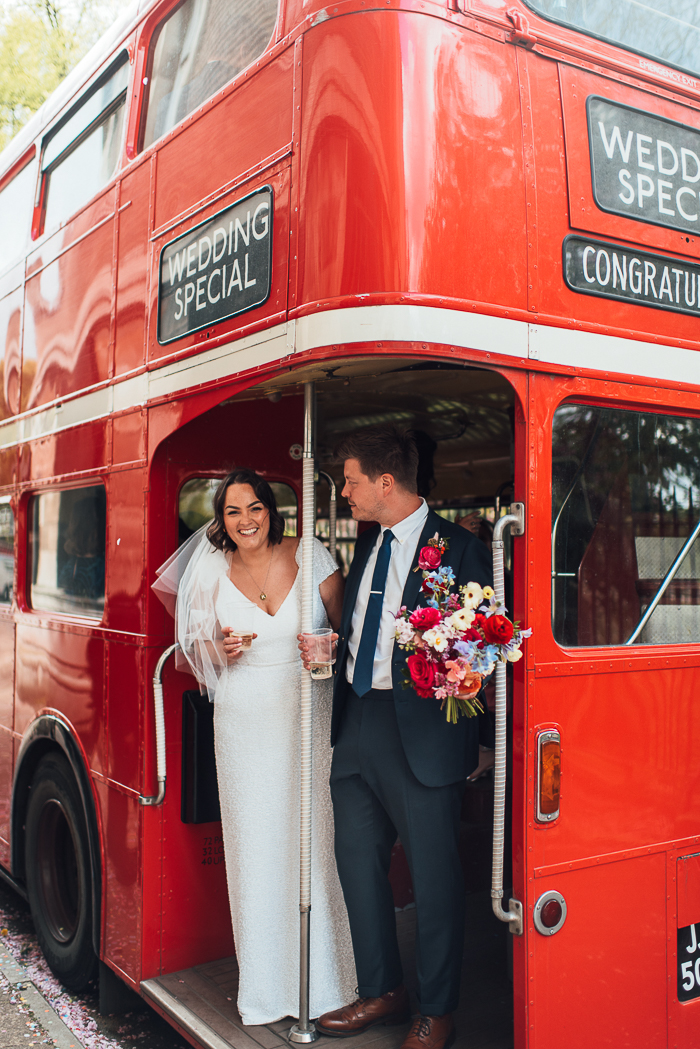 Fun Wedding Favors That Double As Place Cards
We did a multi-use favor, so we had little envelopes as guest place cards, which had a scratch card and a penny inside. We didn't have as many winners as we were hoping though.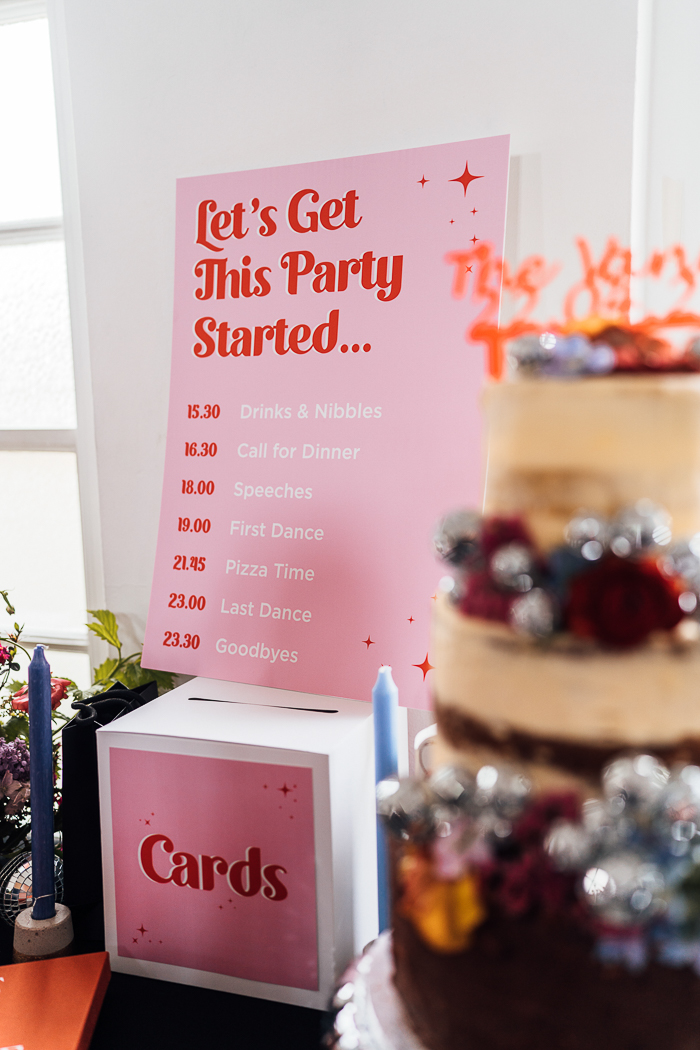 They Used DIY Decor To Give Their Core Clapton Wedding A Personalized Touch
We felt if we wanted true personalization, we'd have to DIY. My parents were vital for this. My Dad built contraptions to create concrete candle holders, which we painted gold. We also made the foil backdrop, which created a great backdrop for the room and the photos. One of our favorite beer companies also provided empty beer cans, which we then used as vases for the flowers.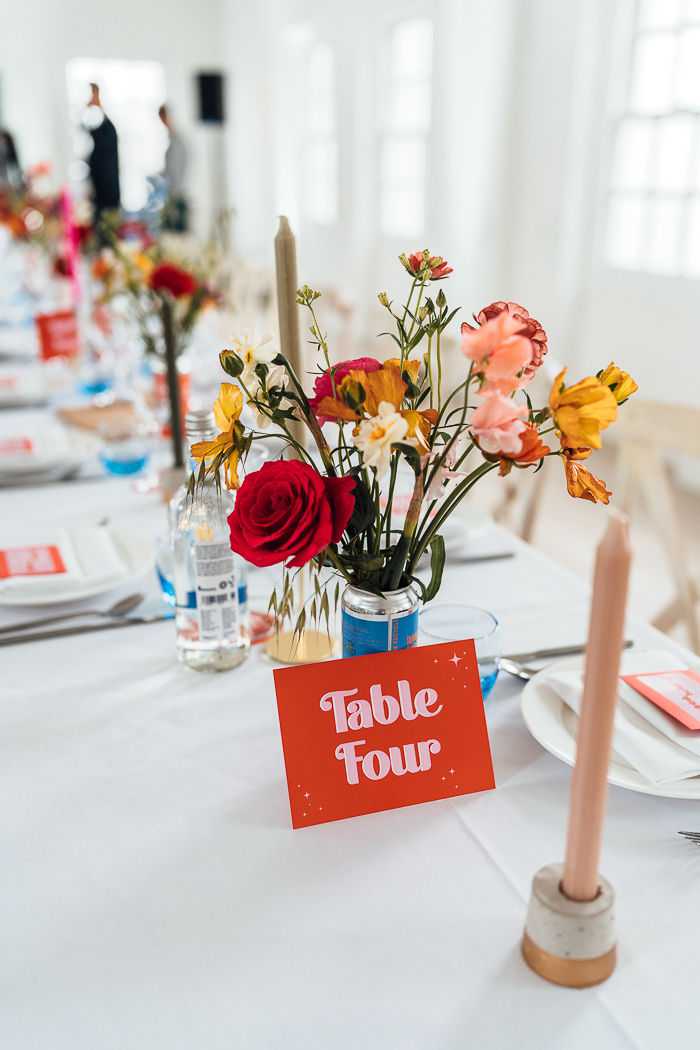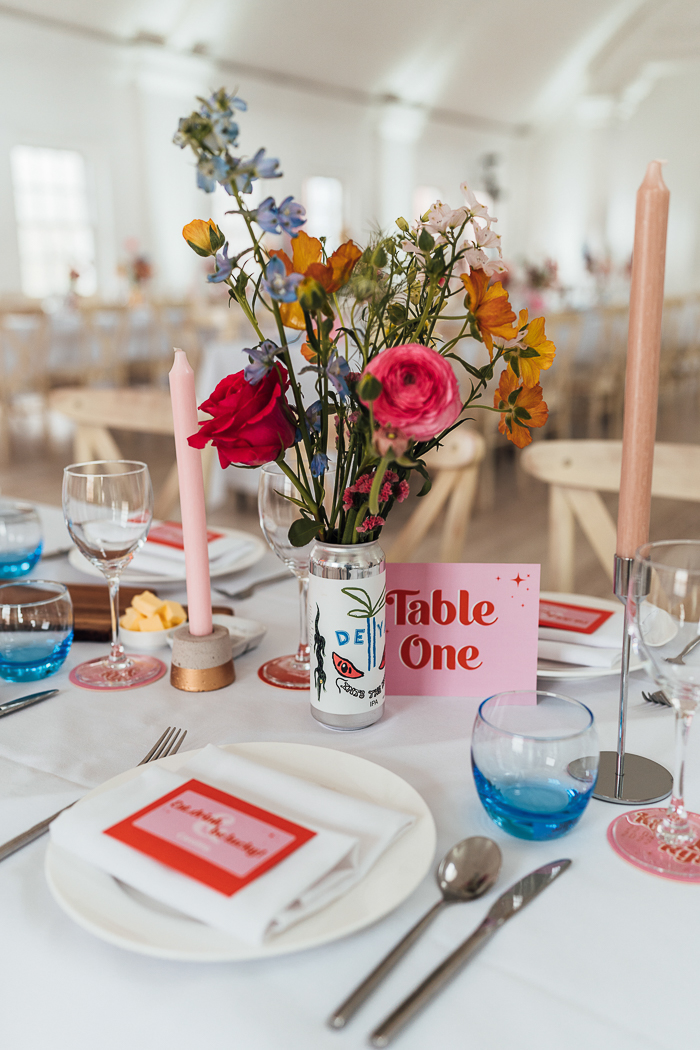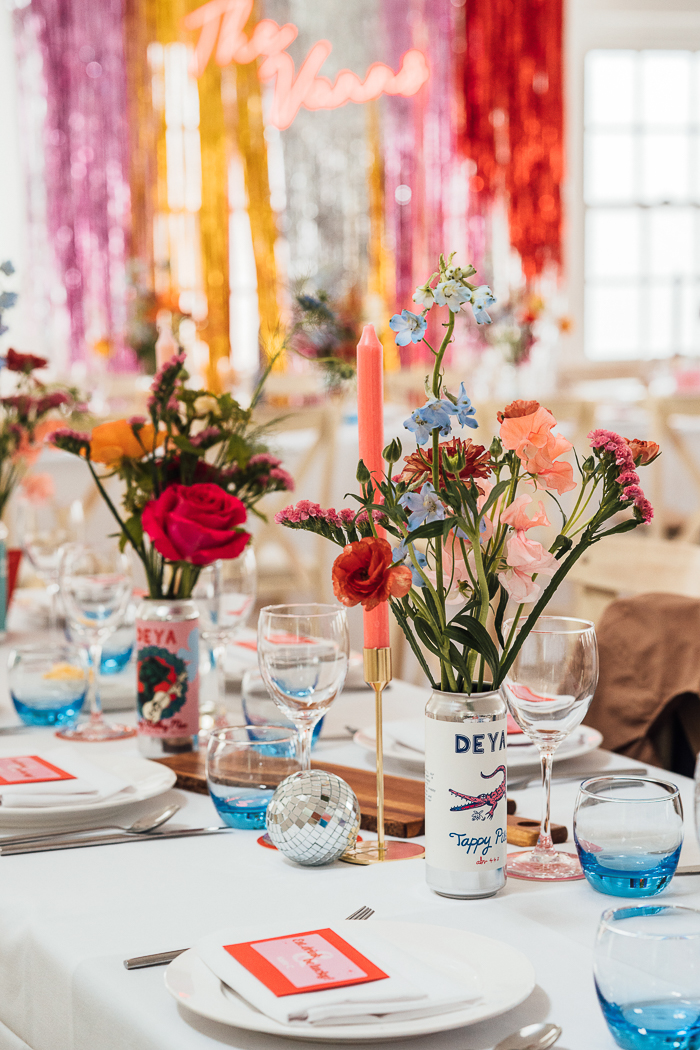 Their Wedding Photographer Matched Their Vibe
We couldn't recommend The Shannons enough. They made us feel so comfortable and were very discreet. Our wedding was in spring in the UK. Rain was potentially going to happen so we planned around that, but we were lucky on the day. We even got some beautiful shots of the pink spring blossom with our red double-decker bus, matching the color scheme perfectly. We knew they'd suit our chilled London wedding well on our initial meeting, and they sure made it look pretty incredible.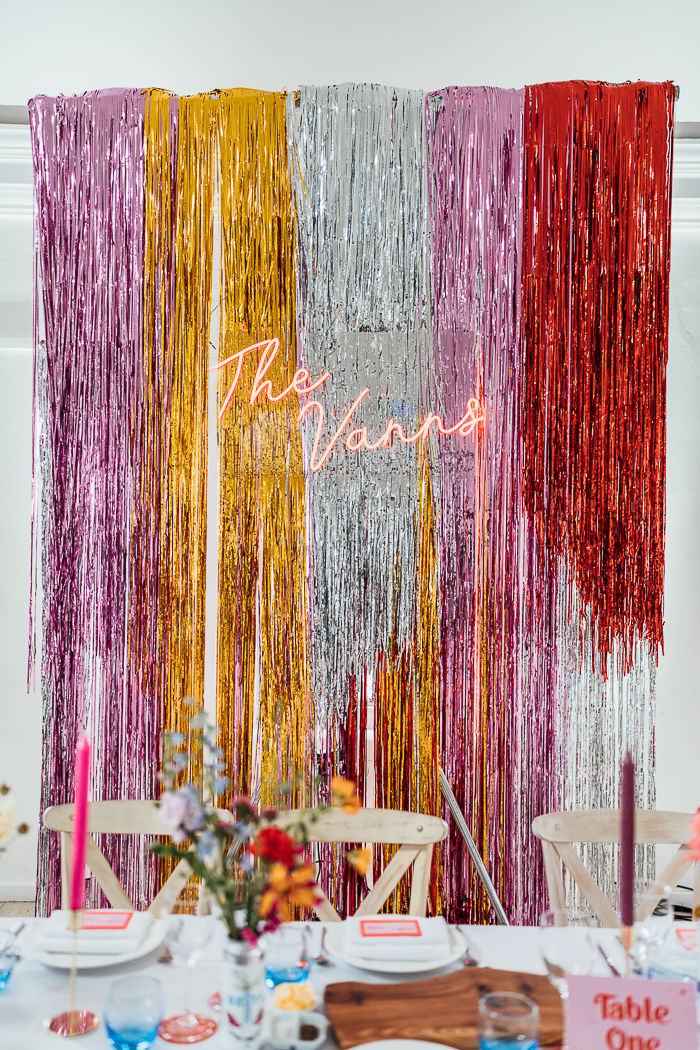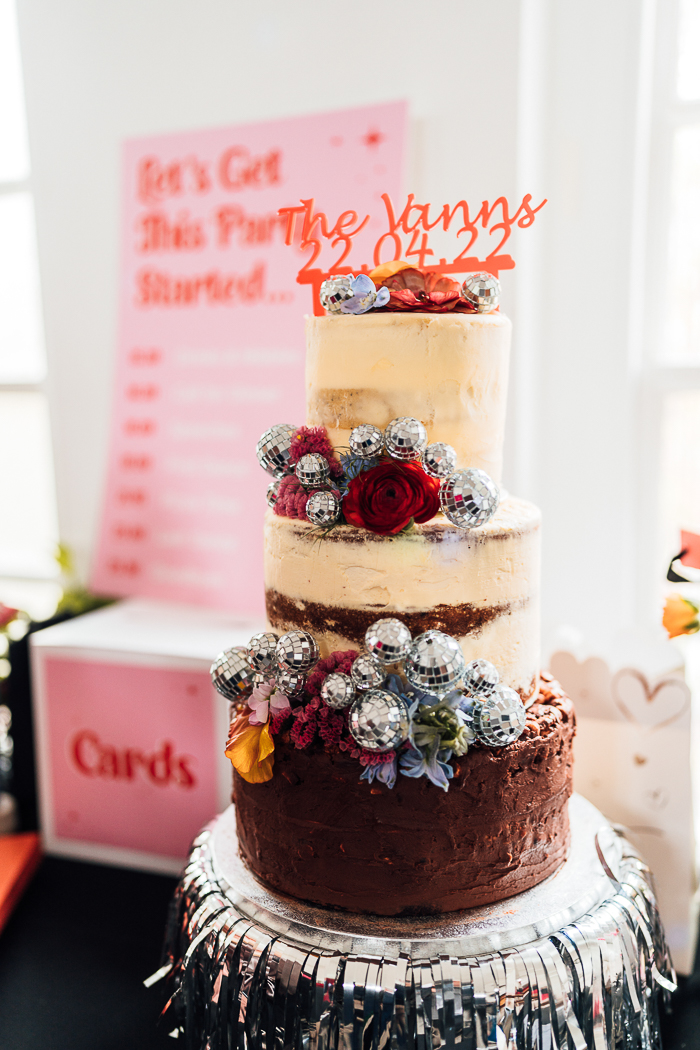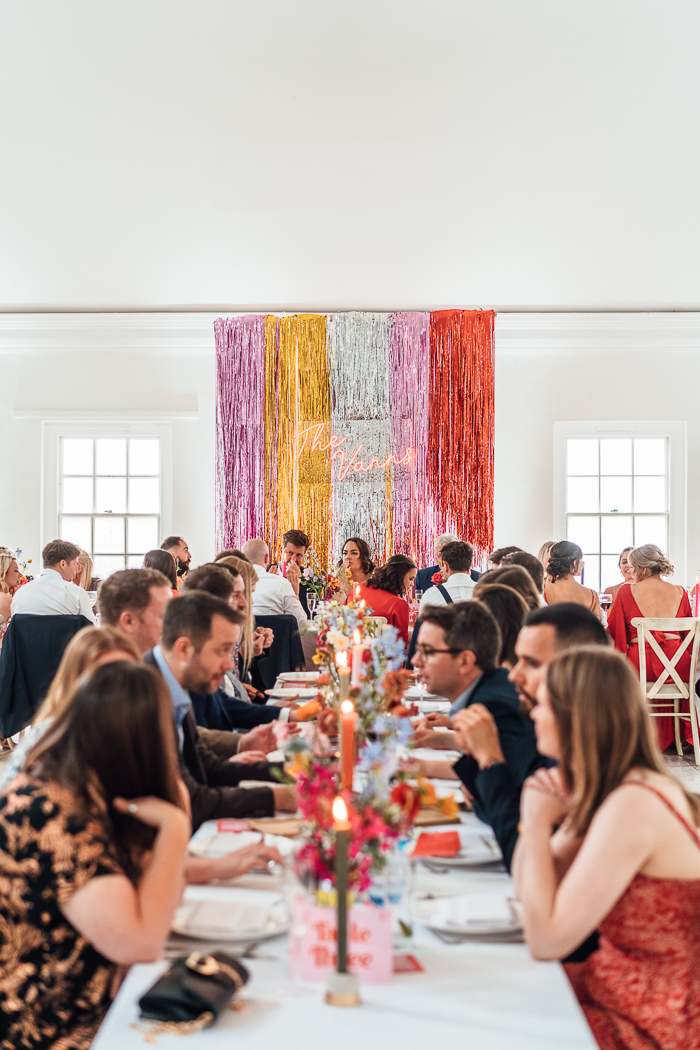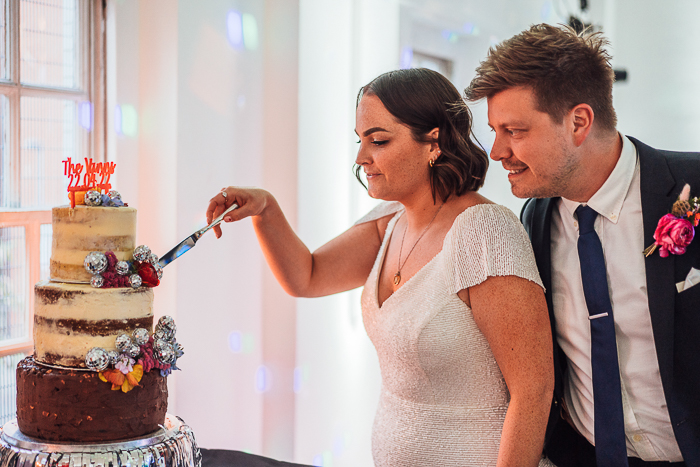 Congratulations to Kate and Ryan on their brightly colored Core Clapton wedding. And big thanks to The Shannons for capturing all the unique details that wedding planning couples will want to save and share with their wedding vendors.
From choosing a venue and color palette to developing a mood board, it's important to ensure that every element of your big day flows seamlessly from the beginning. But where to begin? We've got you covered with our ultimate wedding planning checklist. Above all else, remember to make sure your big day fits who you and your partner are and try to have some fun!