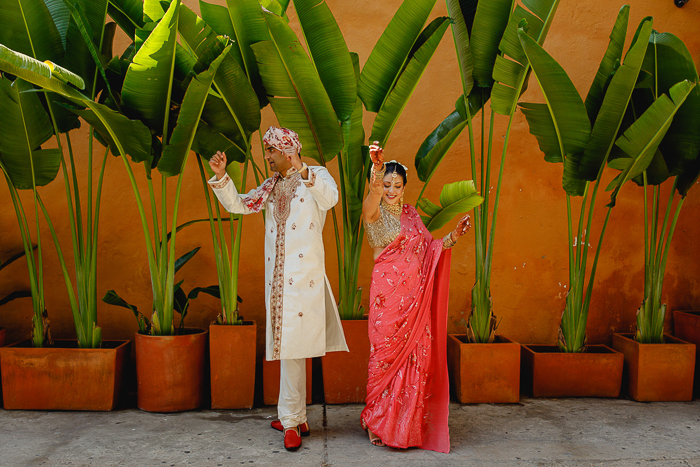 There are weddings, and then there are Indian weddings. After moving their wedding date two times and planning their destination wedding under uncertain circumstances for over a year, Sebena and Rickin were able to pull off a memorable Casa 1537 wedding. Their four-day-long celebration was filled with bold colors, elaborate attire, lavish feasts, and fabulous florals.
It started with the couple exploring the city with their photographer–and Junebug member–Take it Photo, taking in the amazing architecture and rich character of Cartagena. The festivities that followed took place across multiple different venues located at the historic colonial estate. The second day poolside Sangeet was a lush tropical paradise. It was filled with bright orange, pink, and yellow florals, a stunning display of rattan pendant lights over the pool, and stylish lounge areas. The couple also wore matching yellow attire that perfectly matched the setting.
With lots of white florals, lush greenery, and candles, the ceremony and reception on the third day were a modern fairytale come to life. The couple wore a red saree and white sherwani before changing into a colorful lehenga and classic tux for the reception. They ended the night with a bang as they partied carnival style. They rounded the weekend off with a relaxing day at the beach, perfect after a weekend of drinking and dancing.
It all came together seamlessly thanks to their planner Caribe Cordial and floral designer Hojas Y Pistilos. From the many different floral arrangements to the sweet first look to the groom's grand entrance in a vintage convertible, you need to see the many gorgeous details of this one. Scroll through these fabulous images for some serious destination wedding inspiration!
The Couple:
Sabena and Rickin
The Wedding:
Casa 1537, Cartagena, Columbia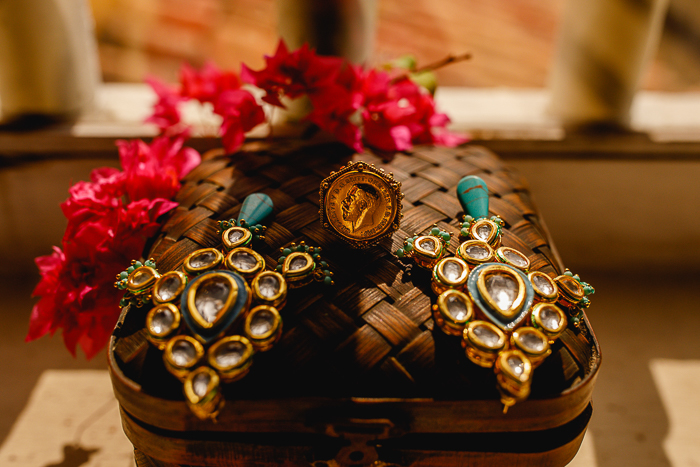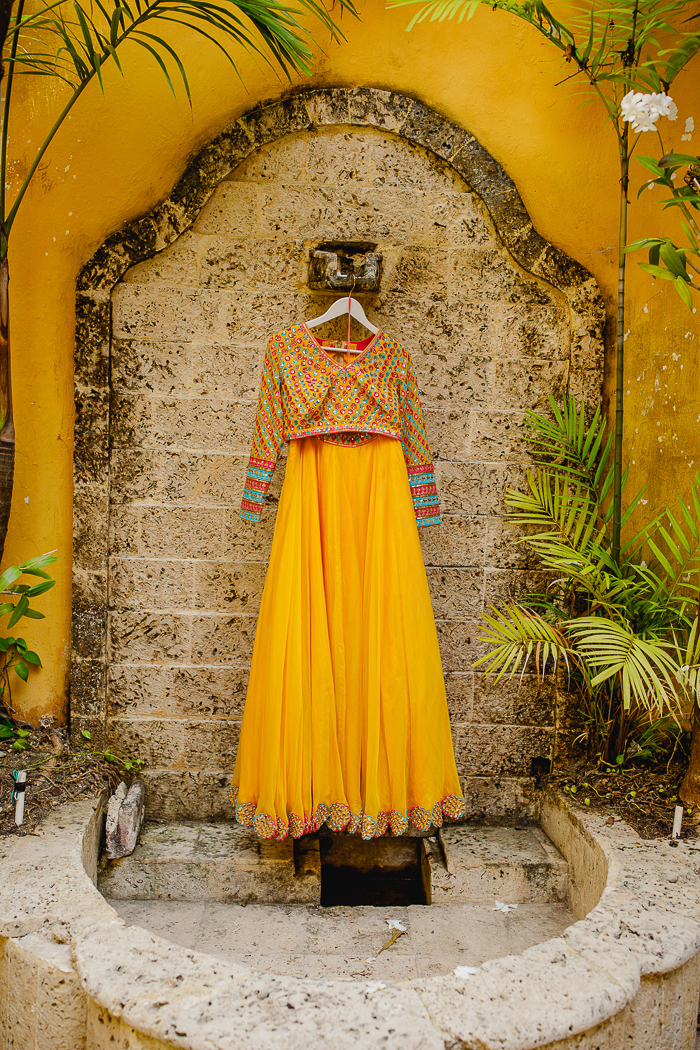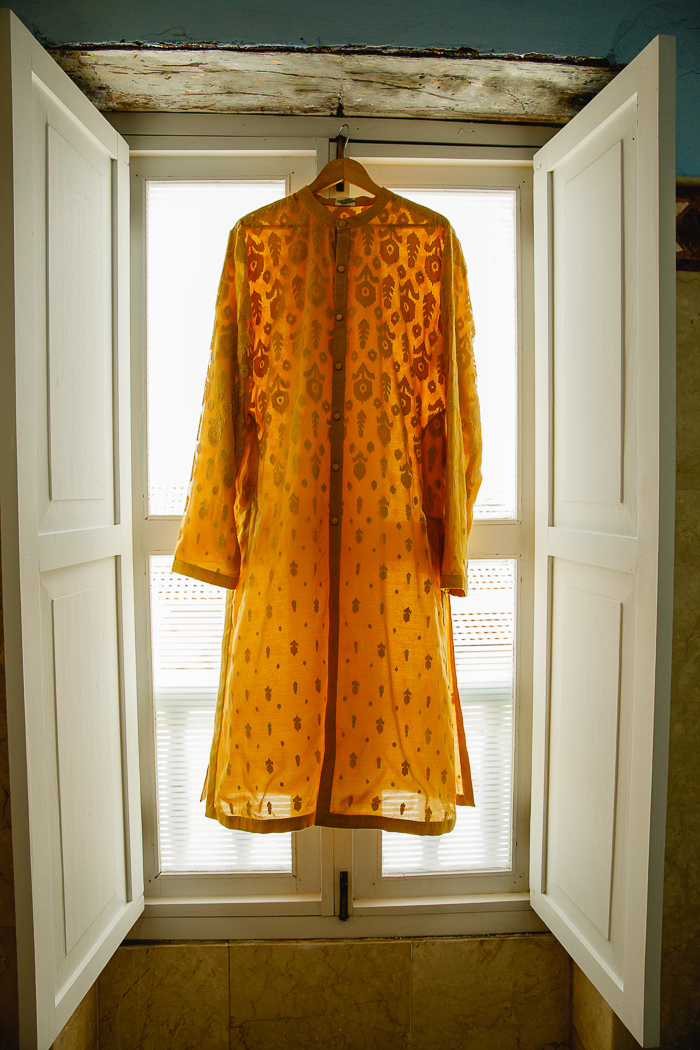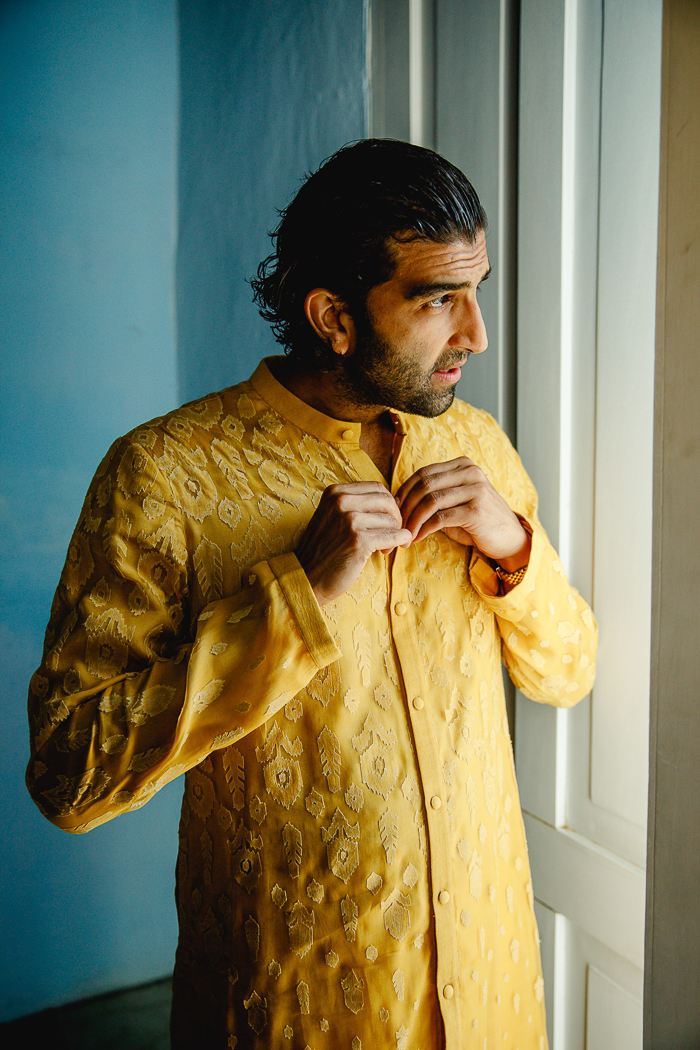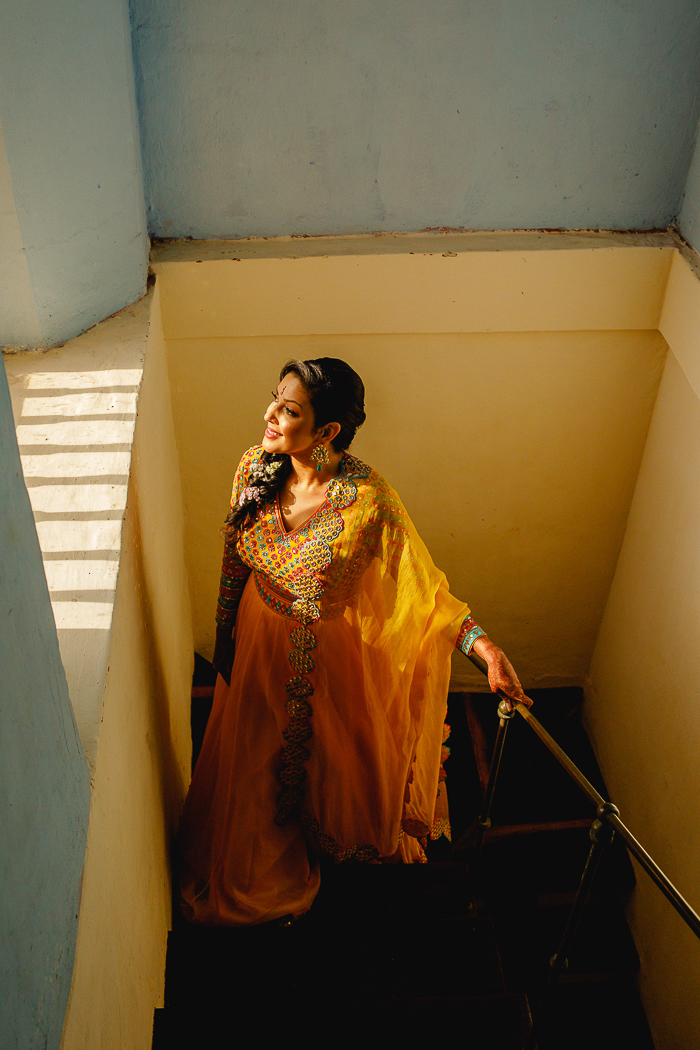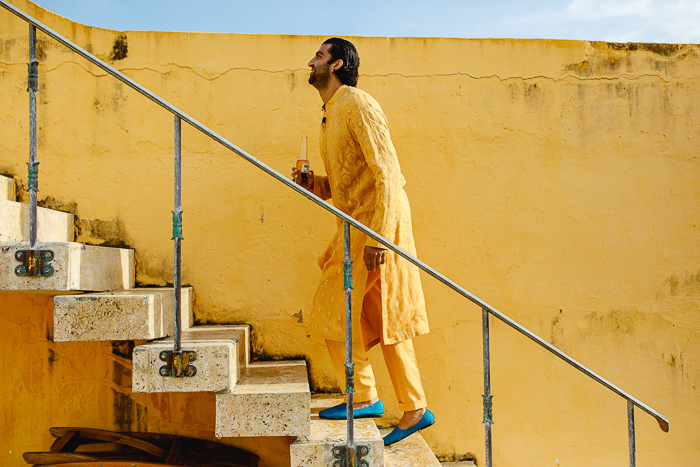 Working With TakeitPhoto
TakeitPhoto had already scouted out spots around the city they wanted to shoot, and we did a mix of indoor and outdoor portraits that ended up highlighting both Cartagena and us beautifully.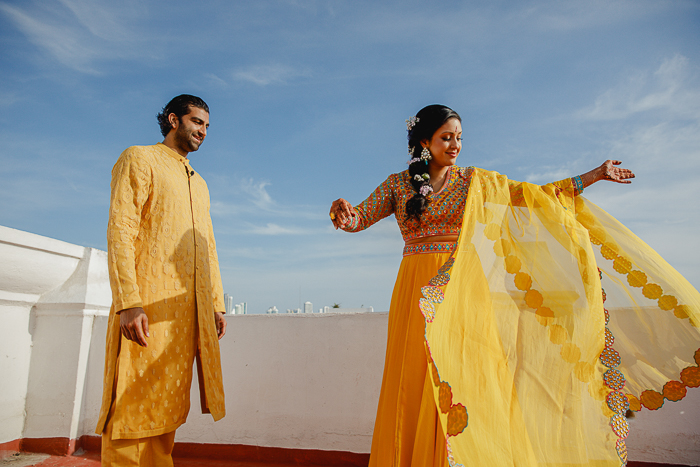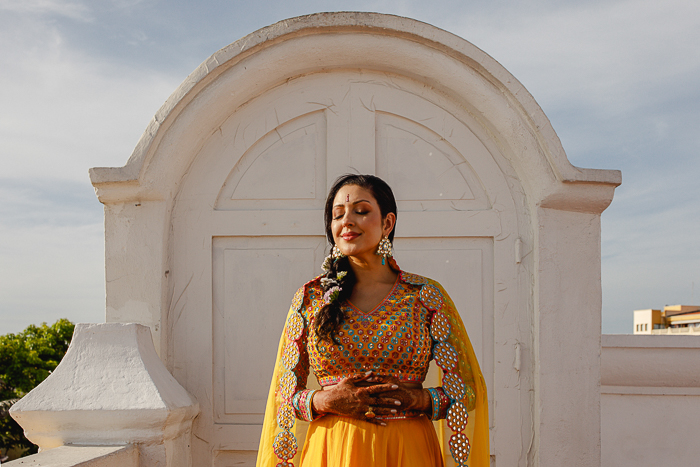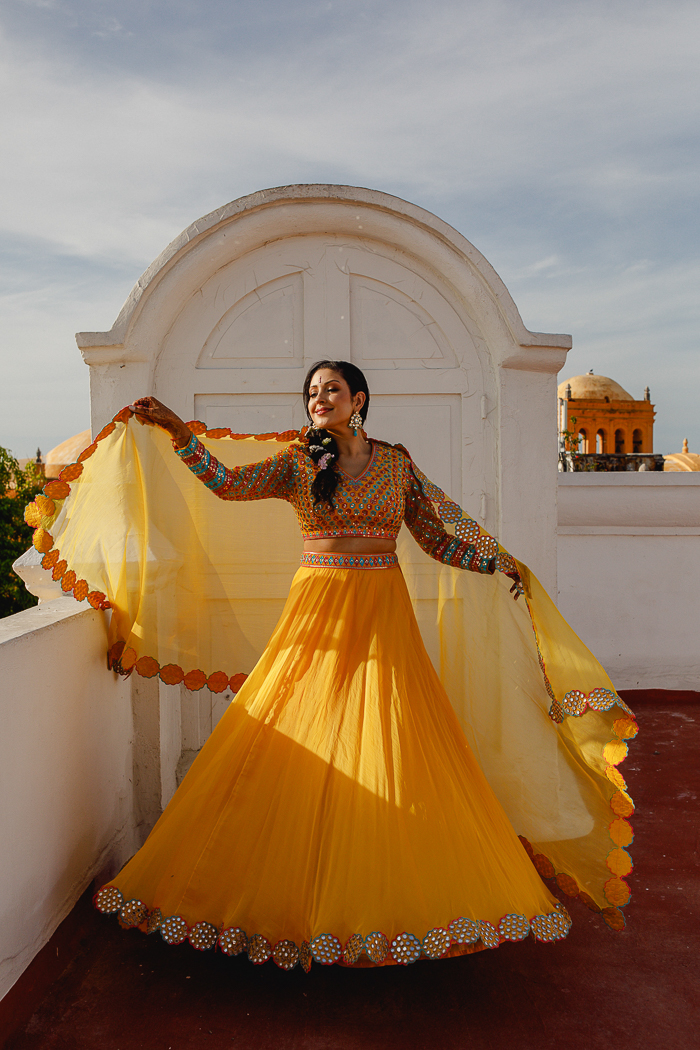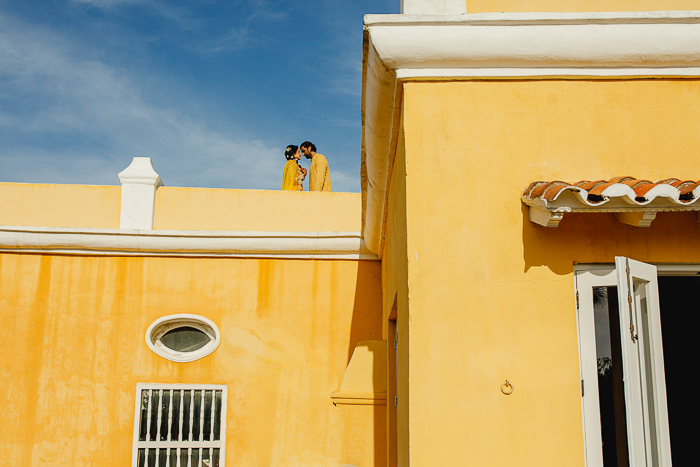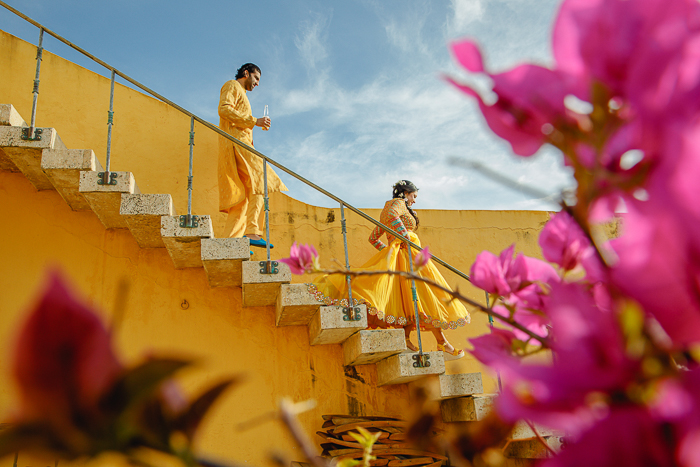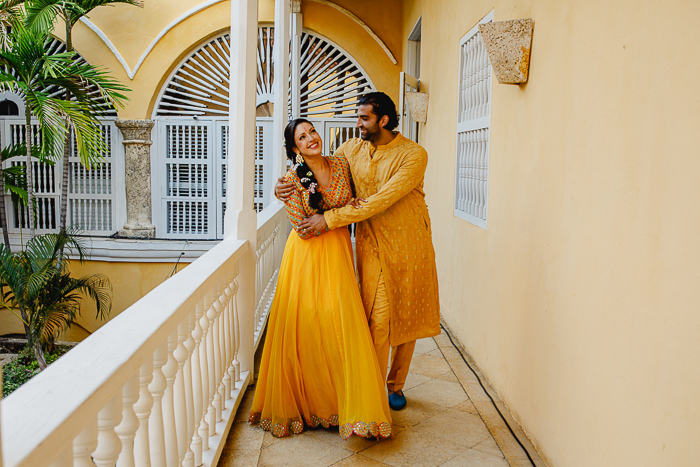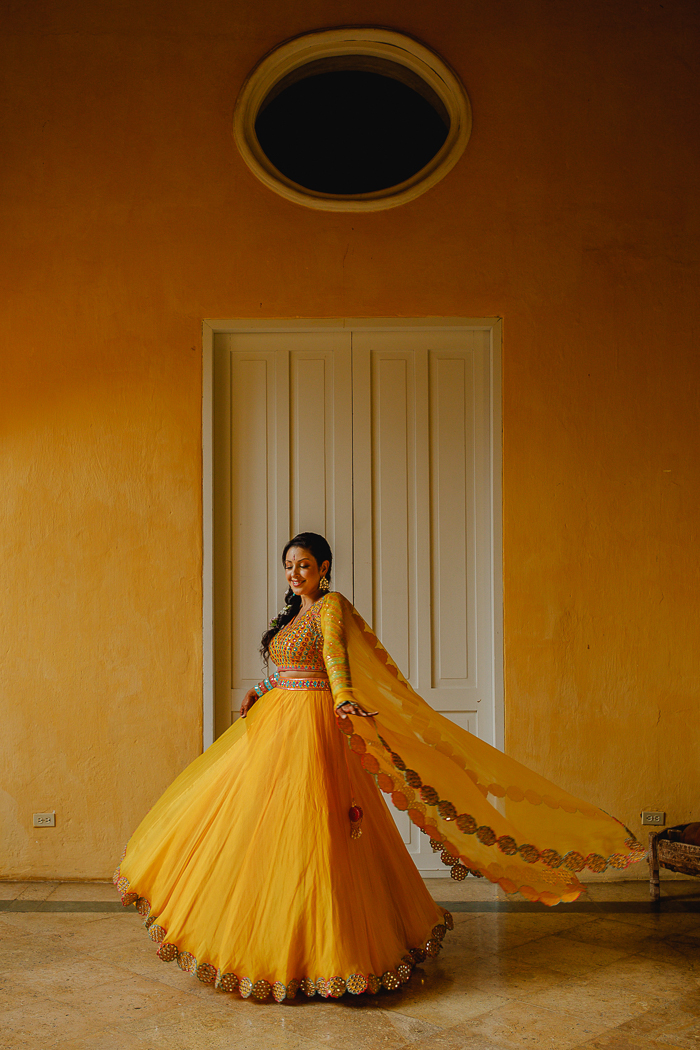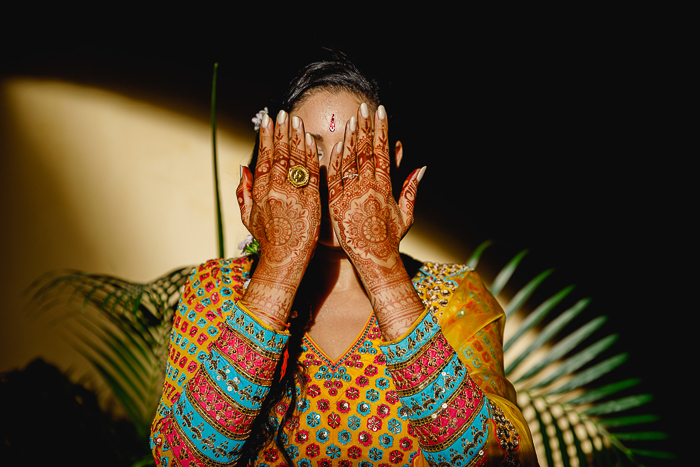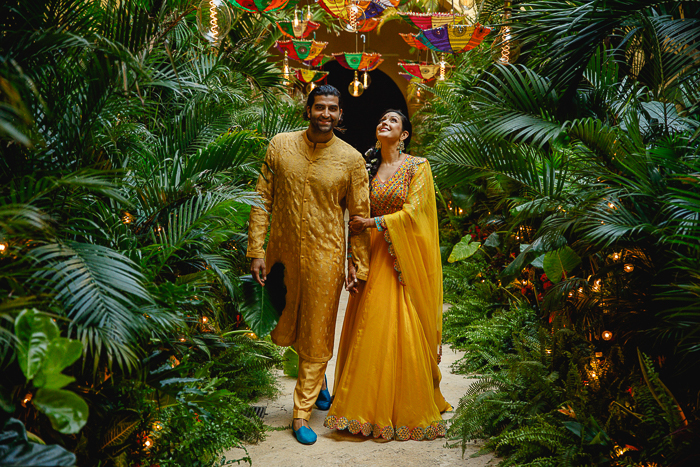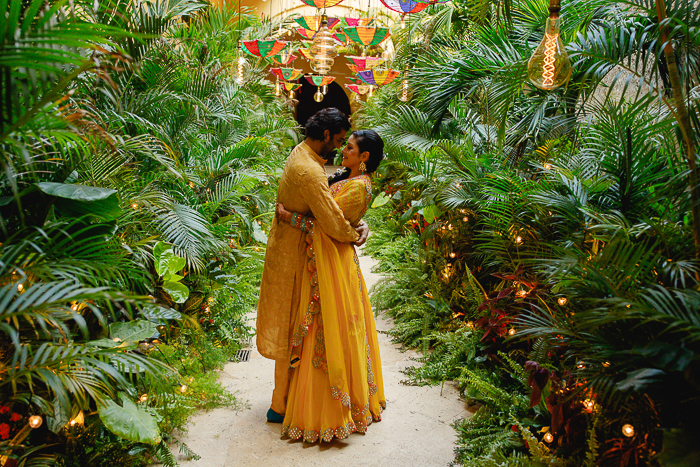 Wedding Planning Advice From The Newlyweds
Our advice is to enjoy the process! We had so much fun with everything–from picking our outfits to our signature cocktails. Decide what three aspects or vendors are most important to you and prioritize them when it comes to planning and budget. It will help keep things in perspective when there are a million decisions that need to be made. And once the wedding begins, let it go. Something will go wrong and there will be hiccups, but it doesn't matter. Most of the time, no one but you will notice.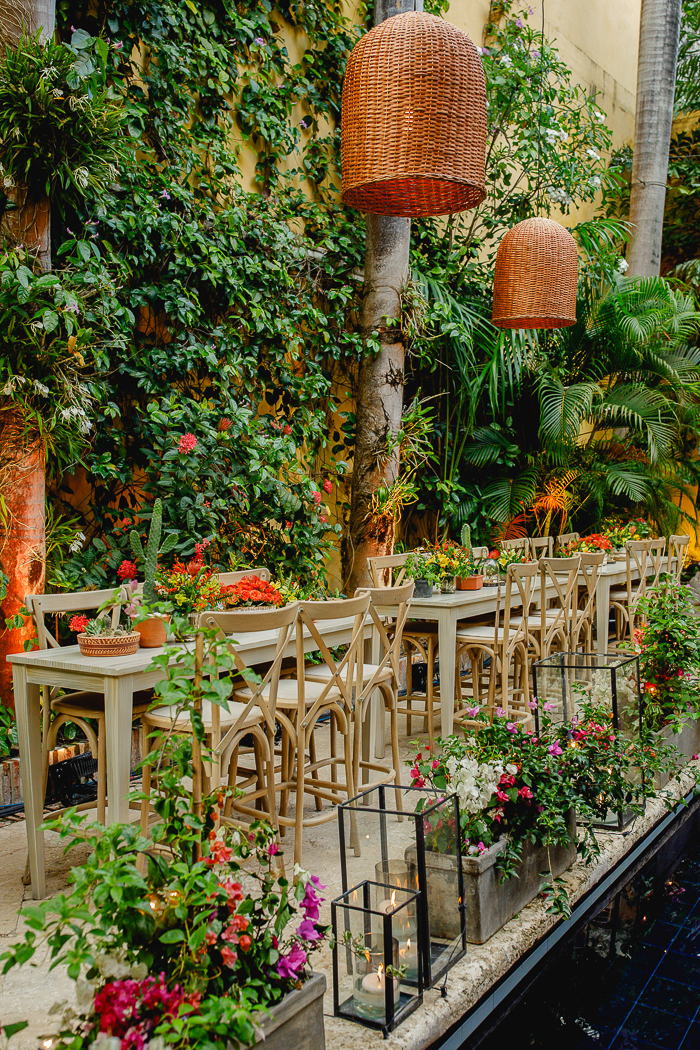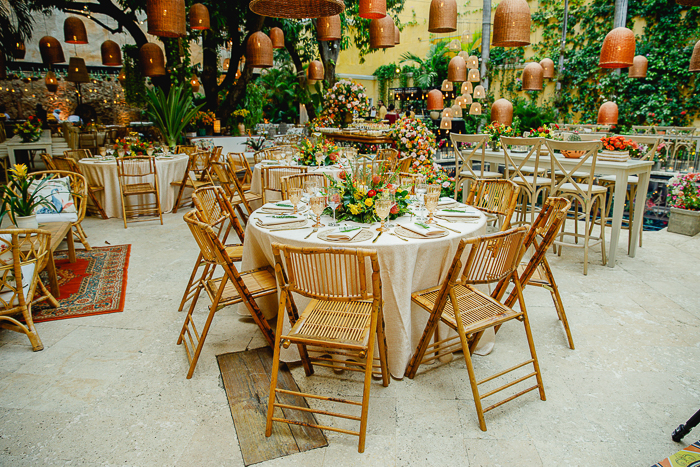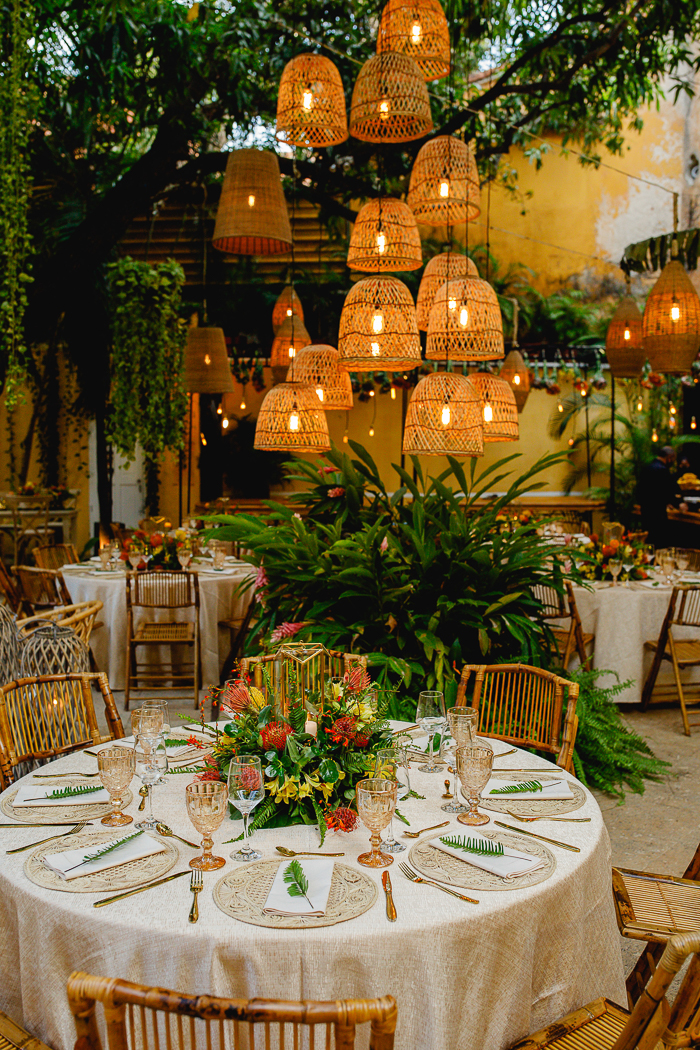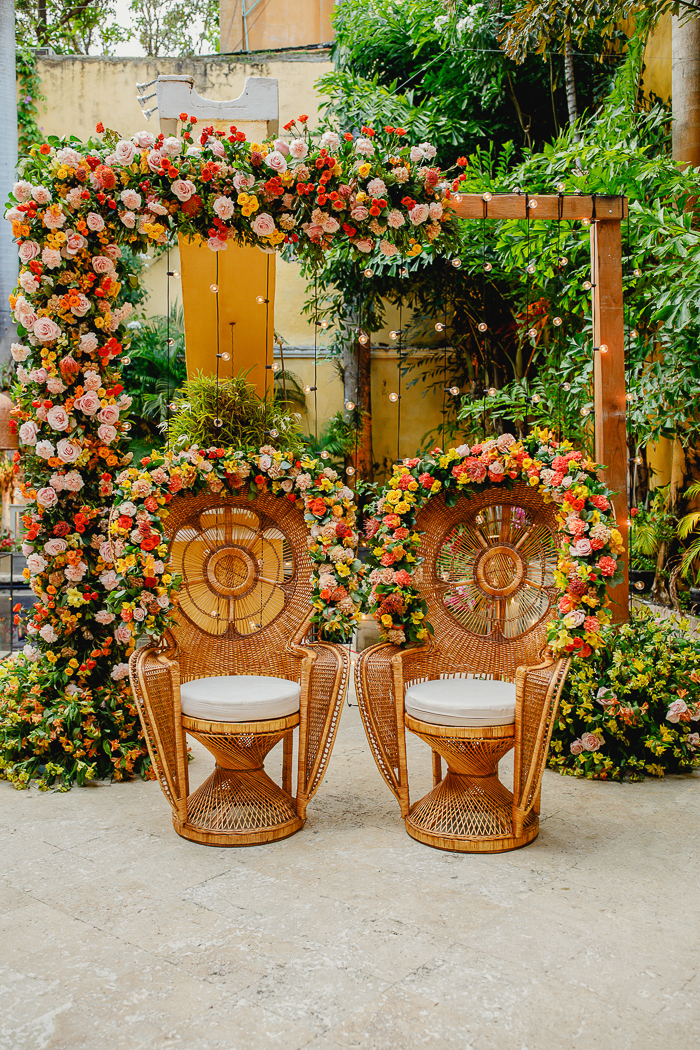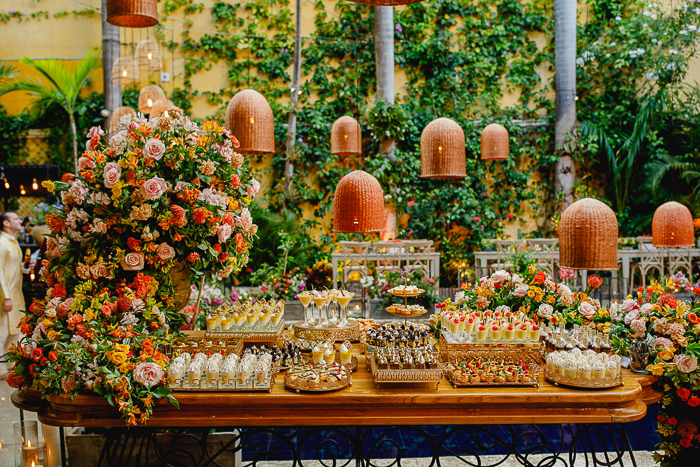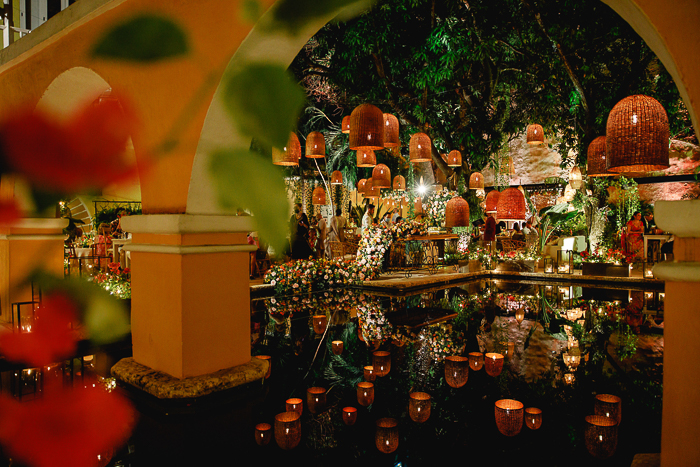 It Was A Memorable Casa 1537 Wedding
The most memorable part of the wedding for both of us was just the feeling of having everyone we love in the same place and the palpable joy in the room. Having everything come together and seeing people we haven't been able to see or celebrate with in so long was truly indescribable. Everything came together seamlessly. The final style was exactly what we wanted, and it was really representative of us as individuals and as a couple—and that's what we wanted our guests to experience.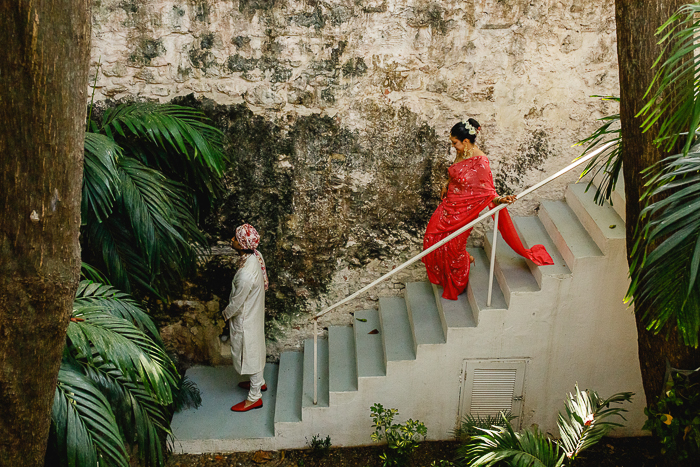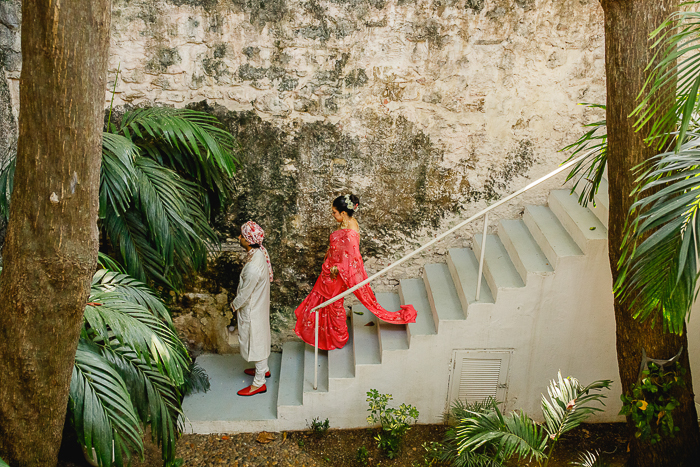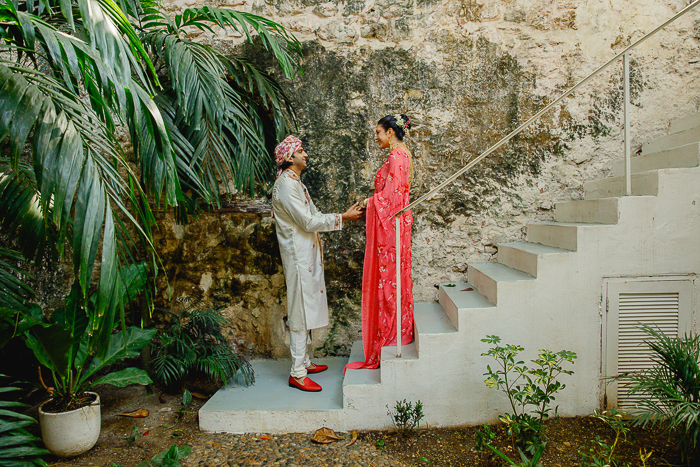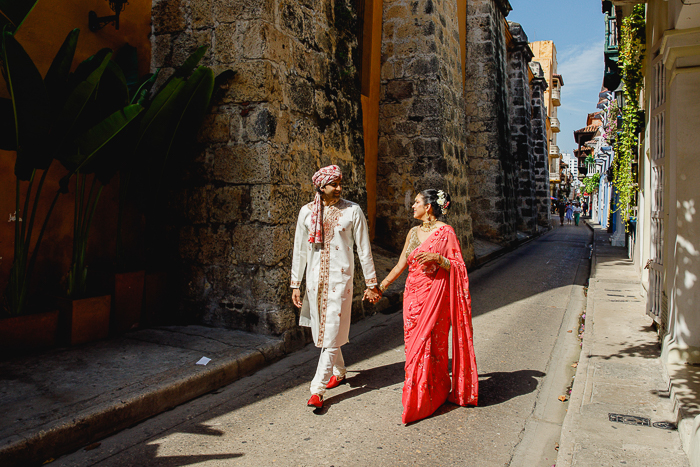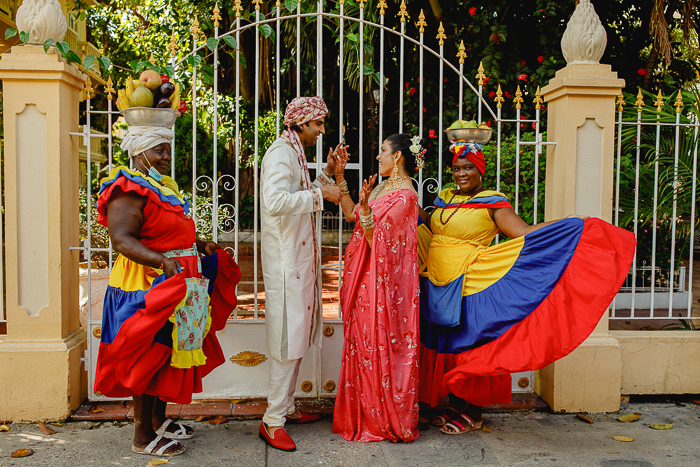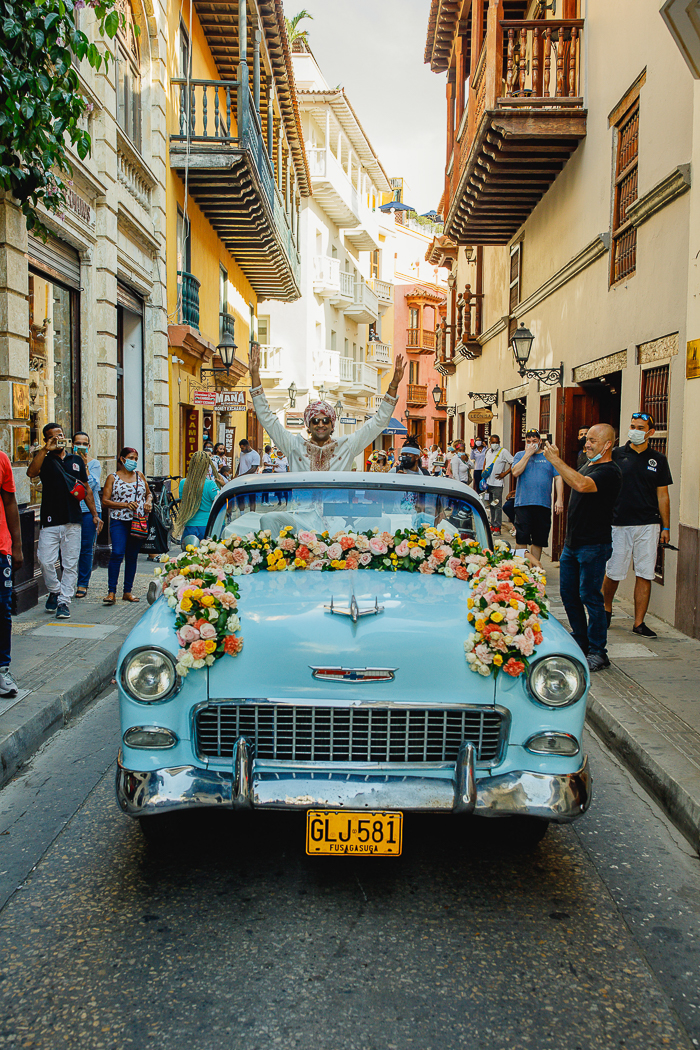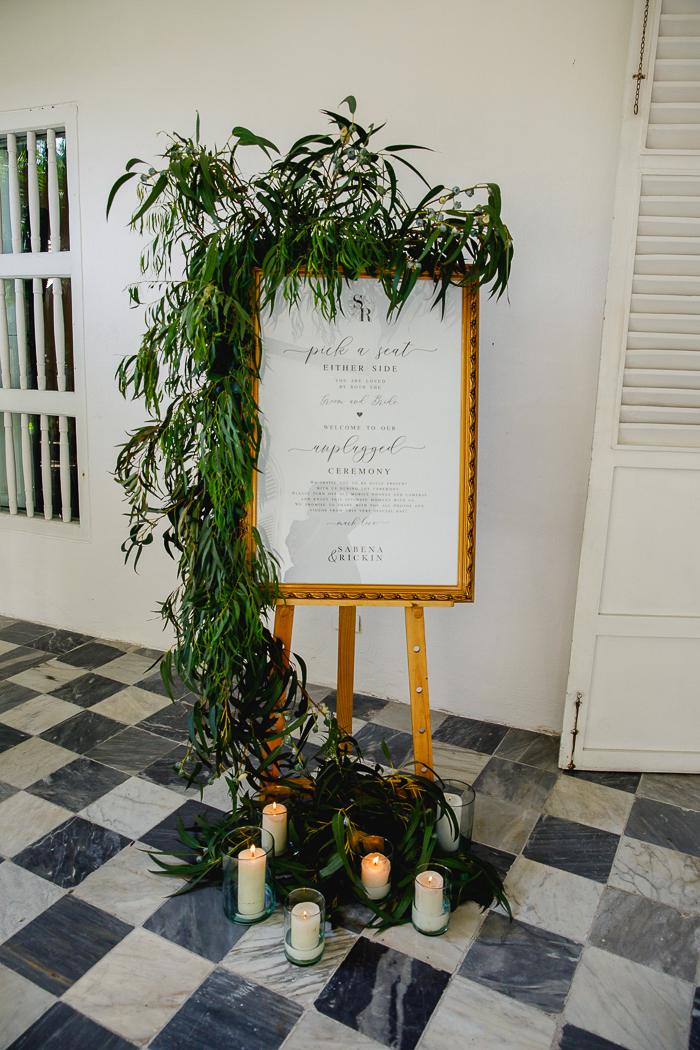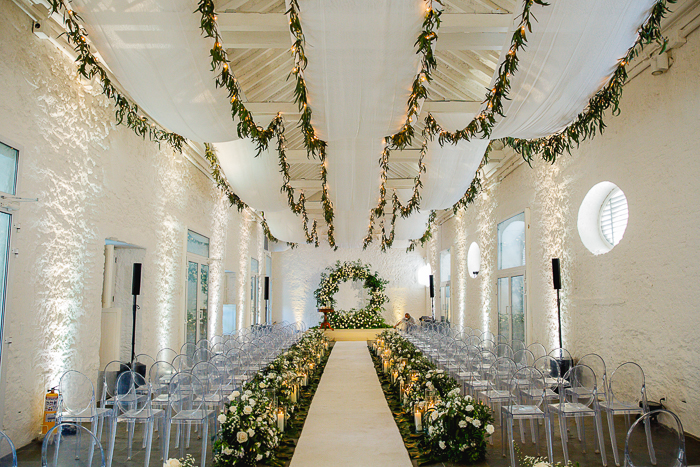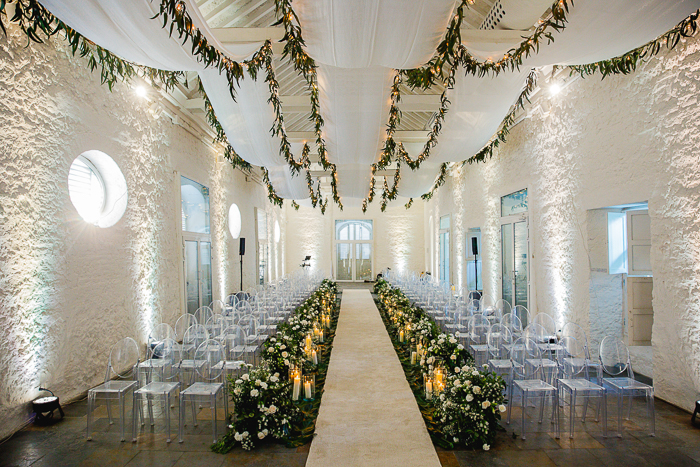 How They Personalized Their Ceremony
We had a close friend officiate the ceremony and incorporate a mix of traditions from both our families and cultures, but with a modern twist. We also wrote our own vows and recited them, which was a really special moment.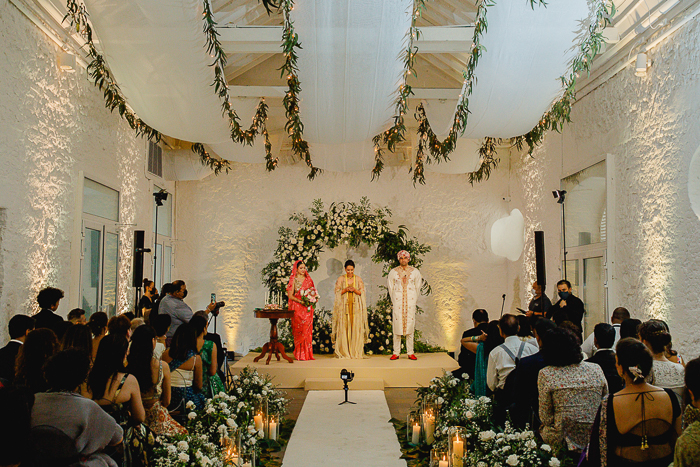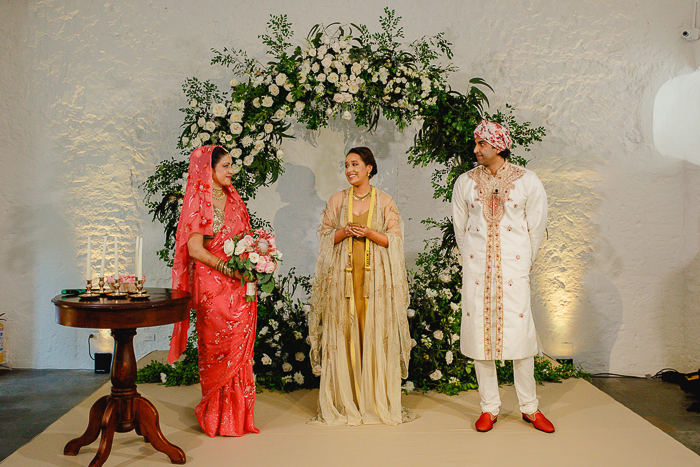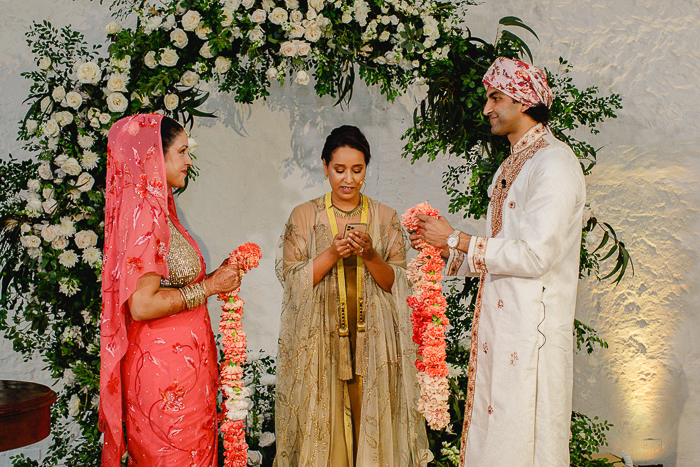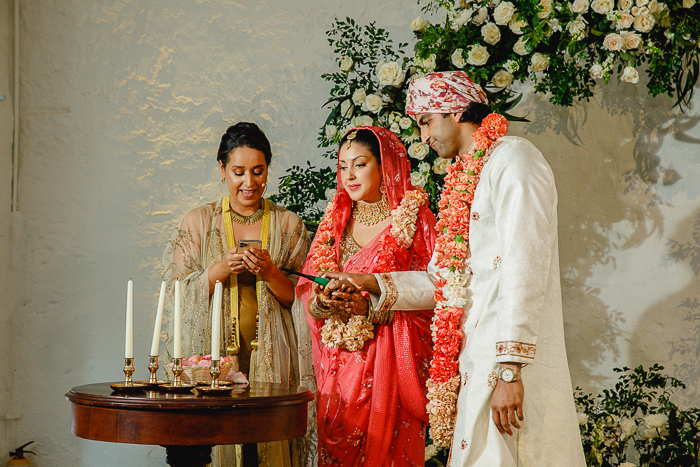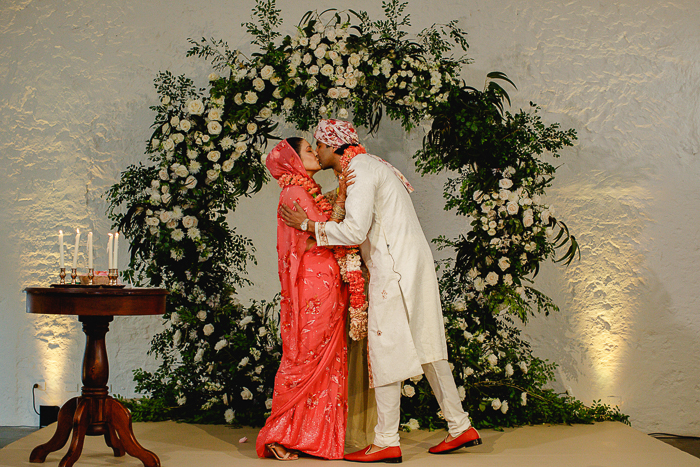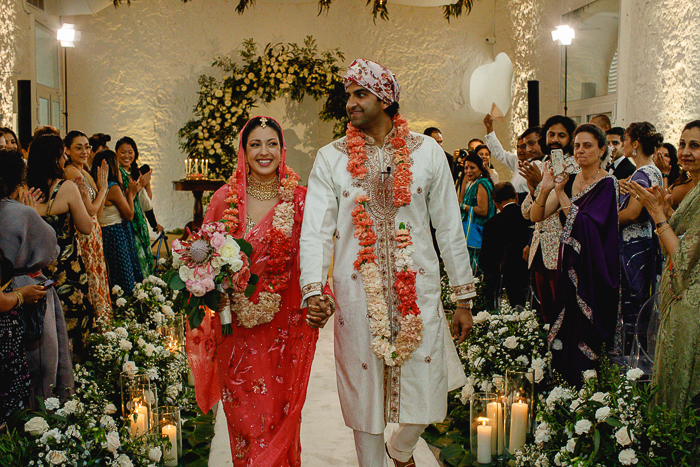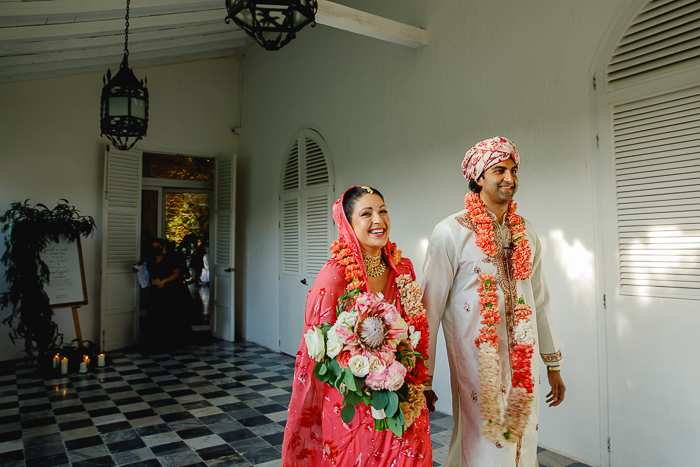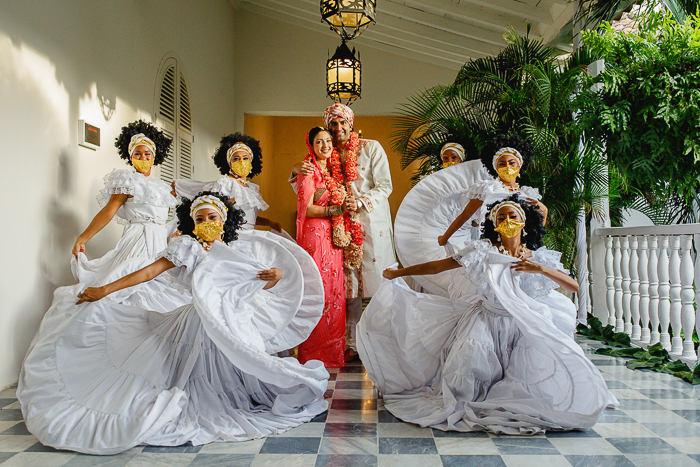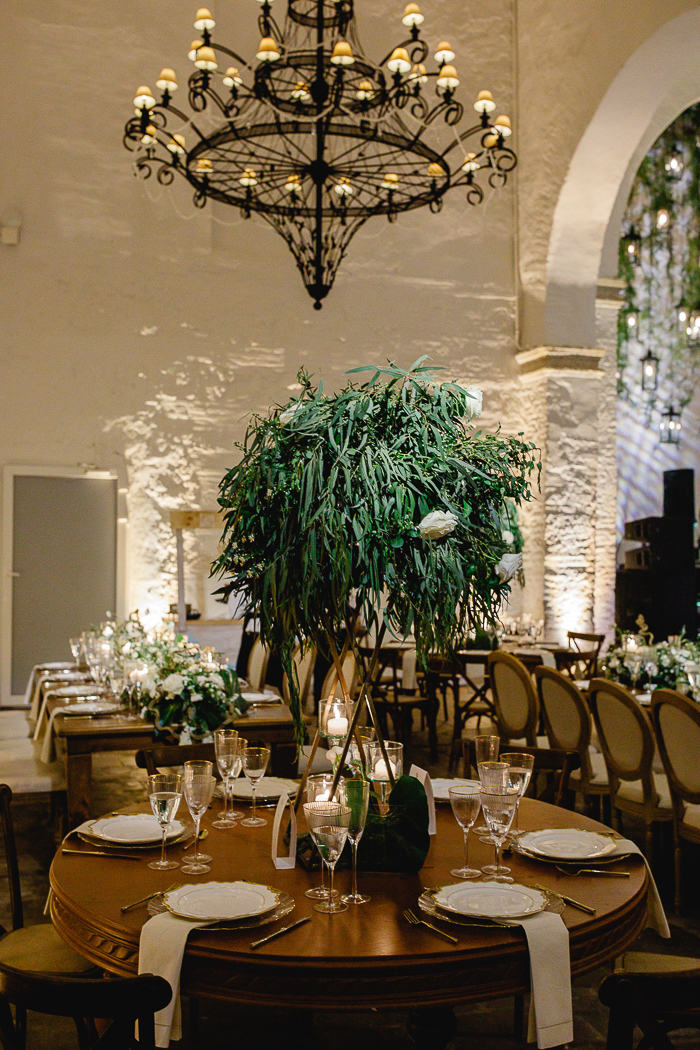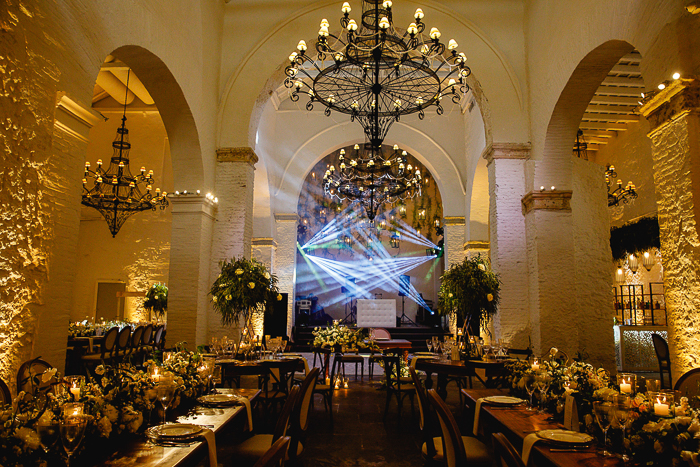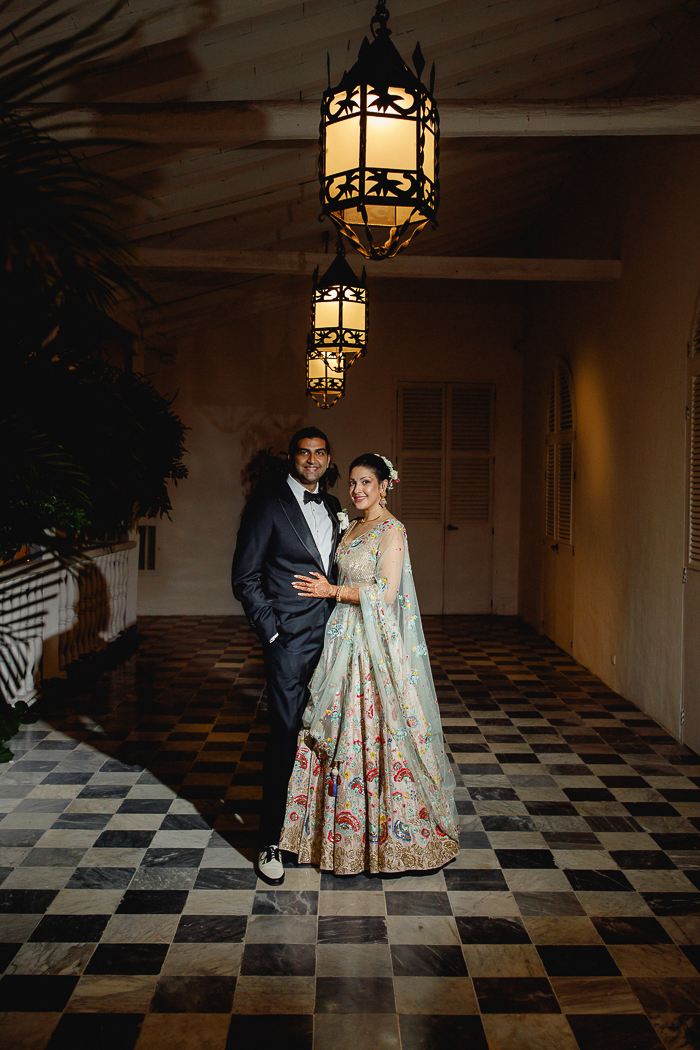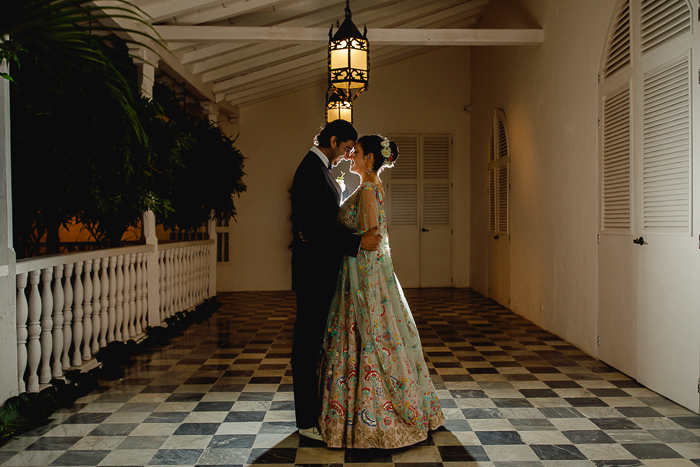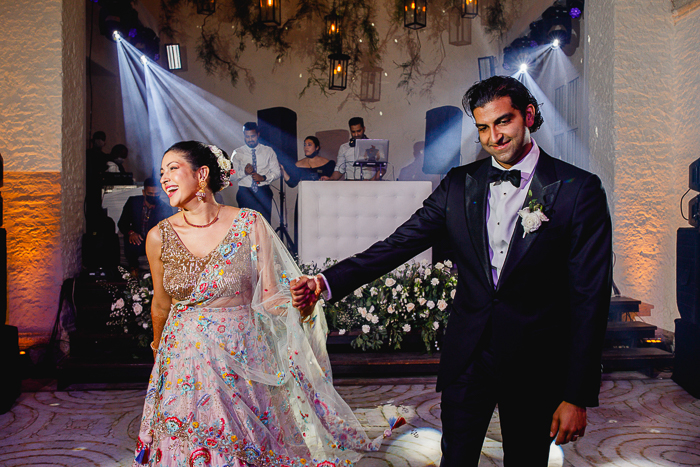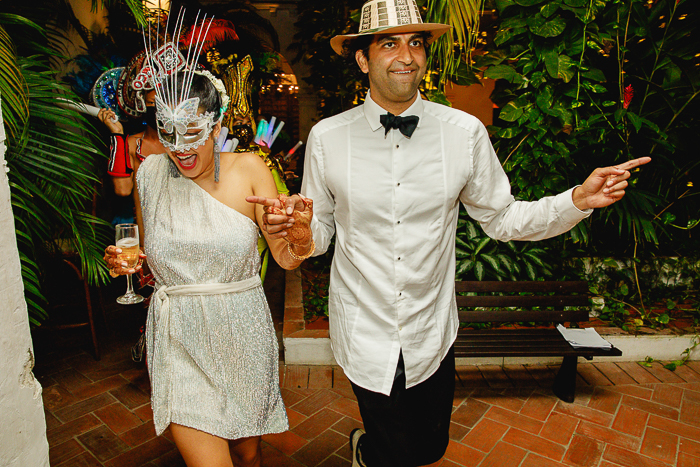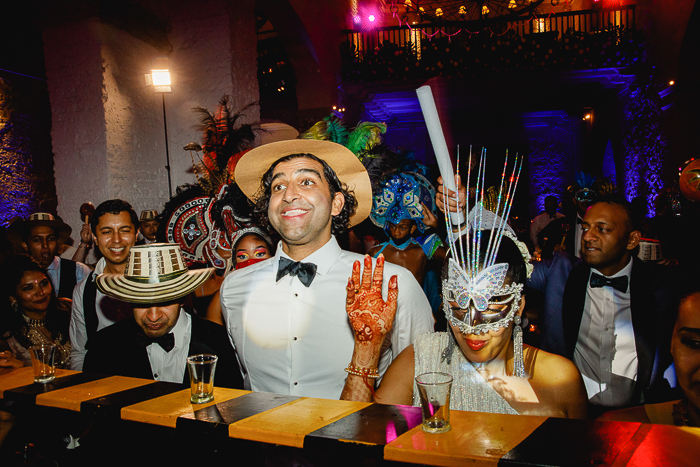 Congratulations to Sebena and Rickin on their bold, bright, and modern Casa 1537 wedding. And big thanks to Junebug photographer Take it Photo for capturing this celebration that was truly a beautiful blend of rich cultures. To see more of their work, check out their profile in our directory of wedding photographers from all over the globe!
Planning a destination wedding can be challenging, especially during a pandemic. But just like Sebena and Rickin, by choosing and trusting the right team of vendors, you'll be sure to pull off an unforgettable experience!