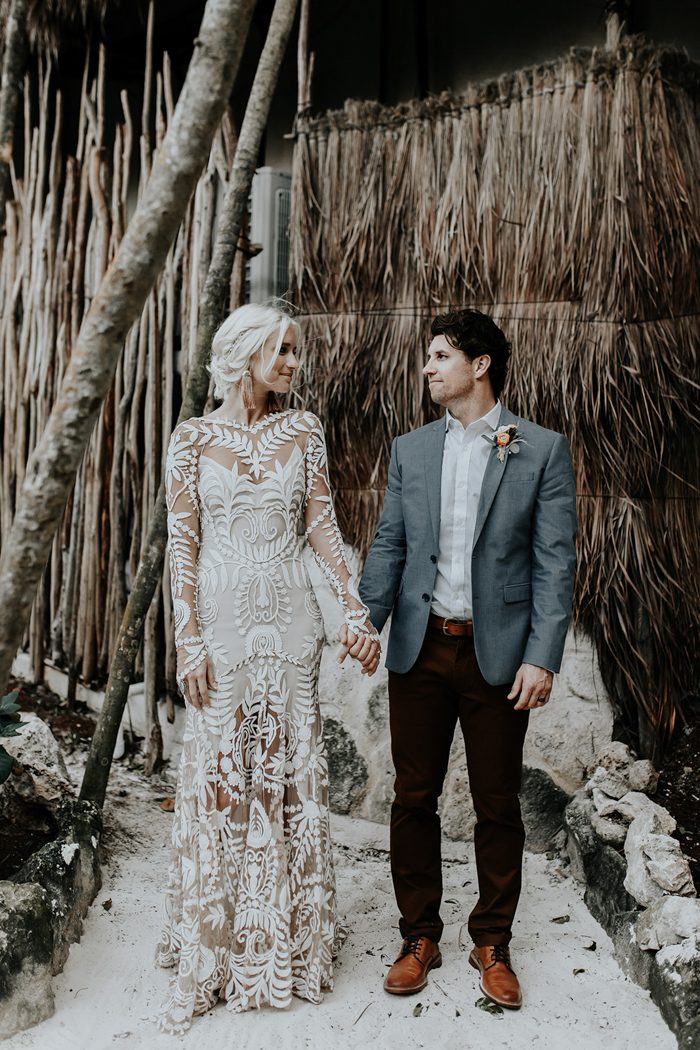 Celbi and Gabe's destination wedding at Papaya Playa Project is blissfully boho in every way. Celbi is rocking a stunning Rue De Seine lace gown that stands apart from her 'maids in neutral Show Me Your Mumu dresses, not to mention that Celbi is wearing statement earrings of our dreams! These lovebirds celebrated the night away with a Tex Mex dinner from Ginger Catering that reminded them of their home in Texas and finished the night with a geometric wedding cake made by Zaida Marcos. Photographer Brooke Taelor and videographer Take Heart Films beautifully captured the day in a fun and timeless way.
The Couple:
Celbi and Gabe
The Wedding:
Papaya Playa Project, Tulum, Mexico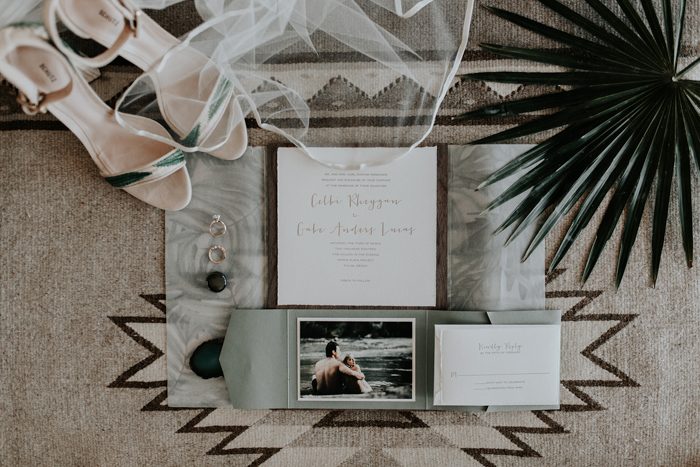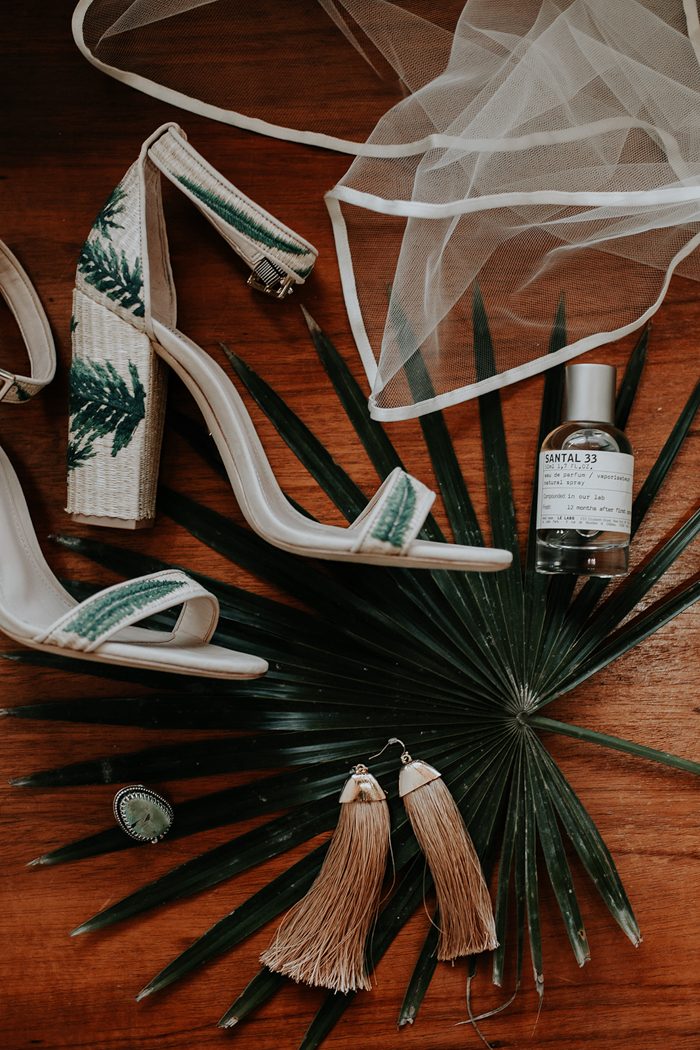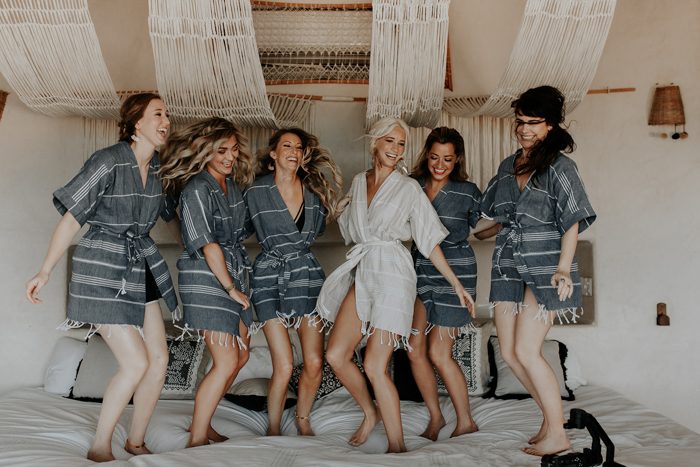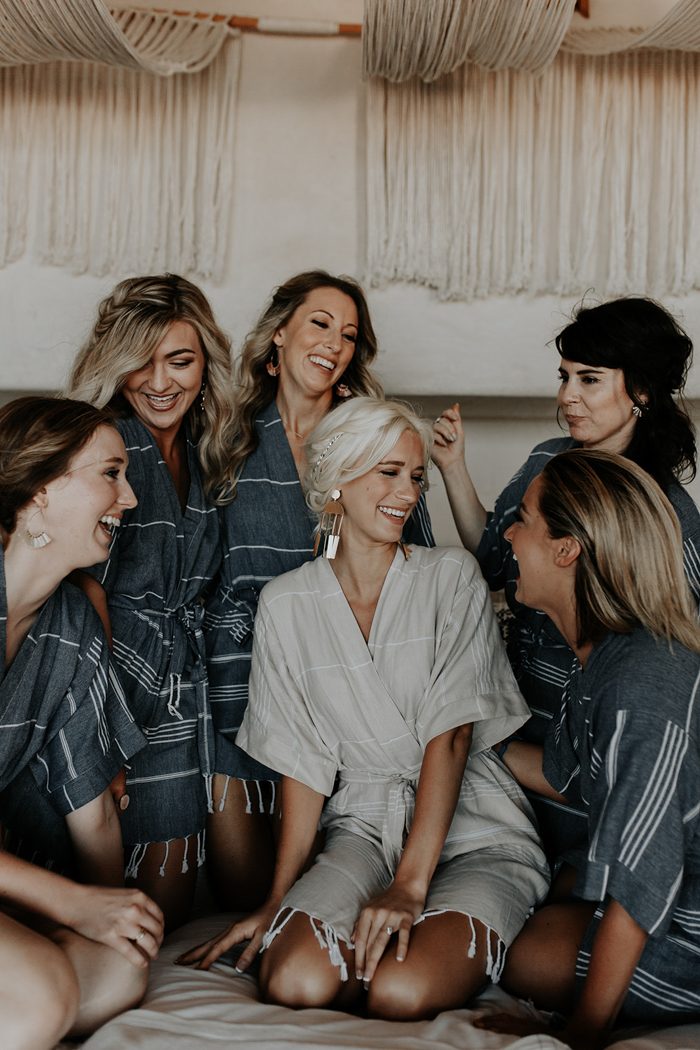 SHOP THIS LOOK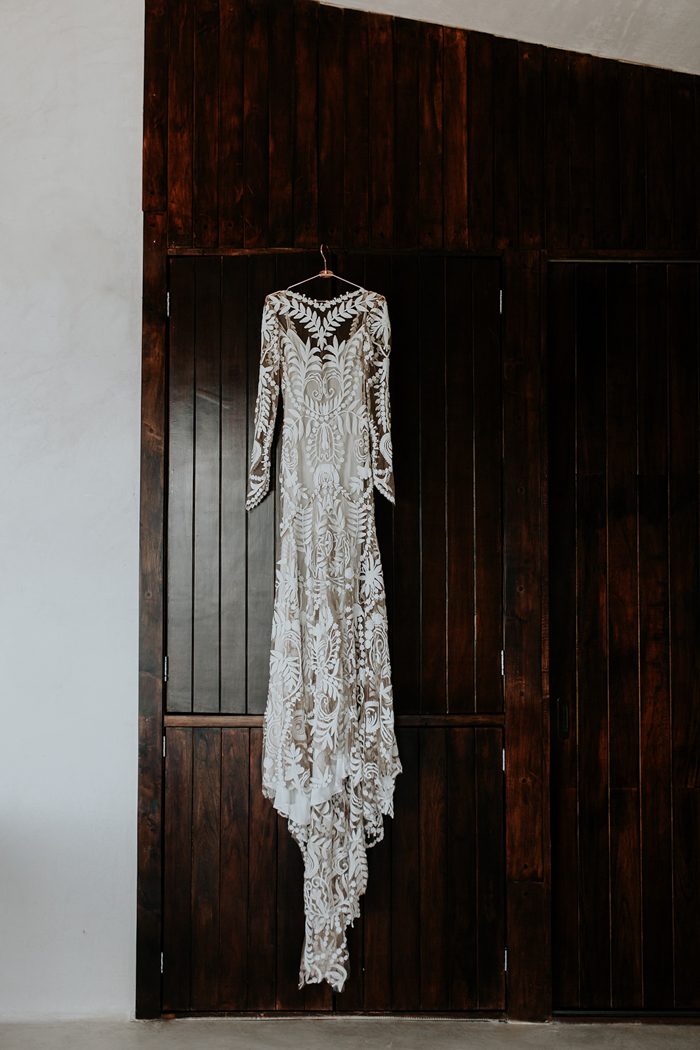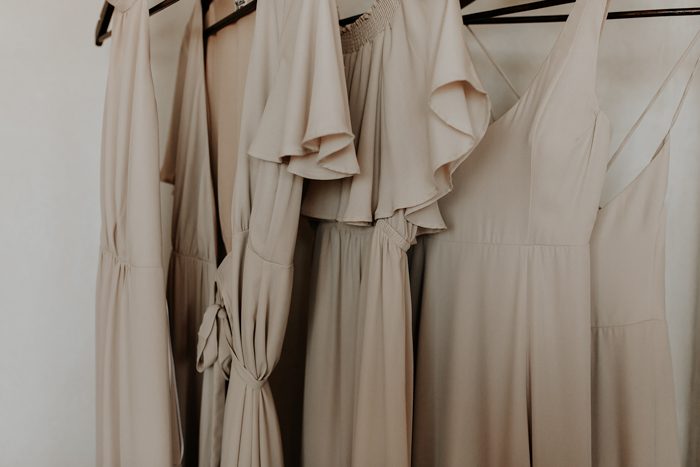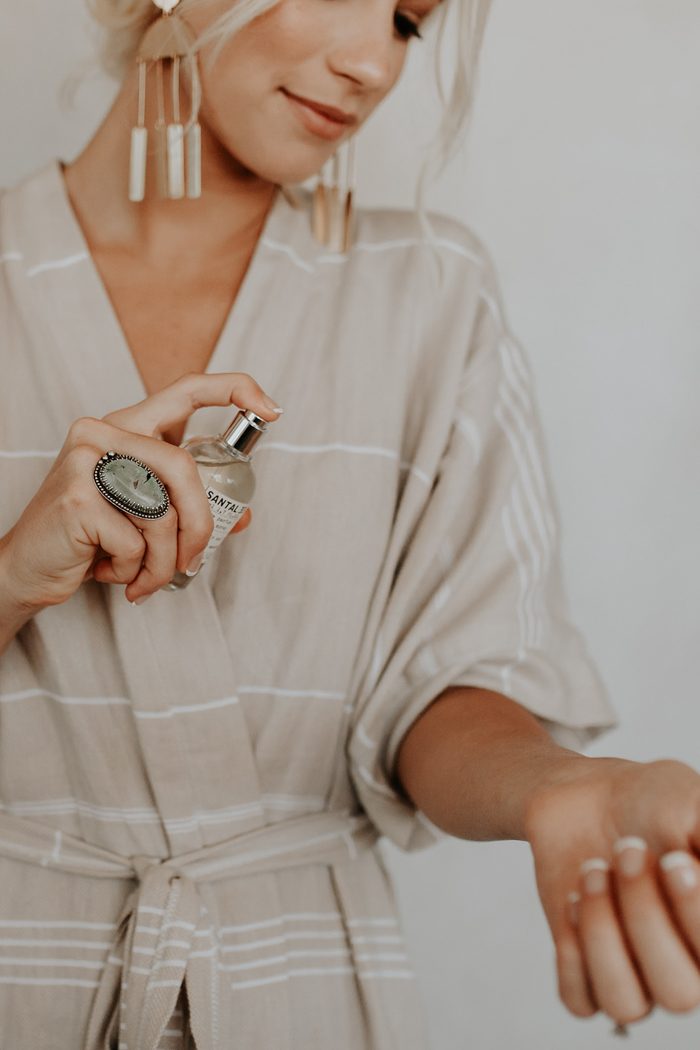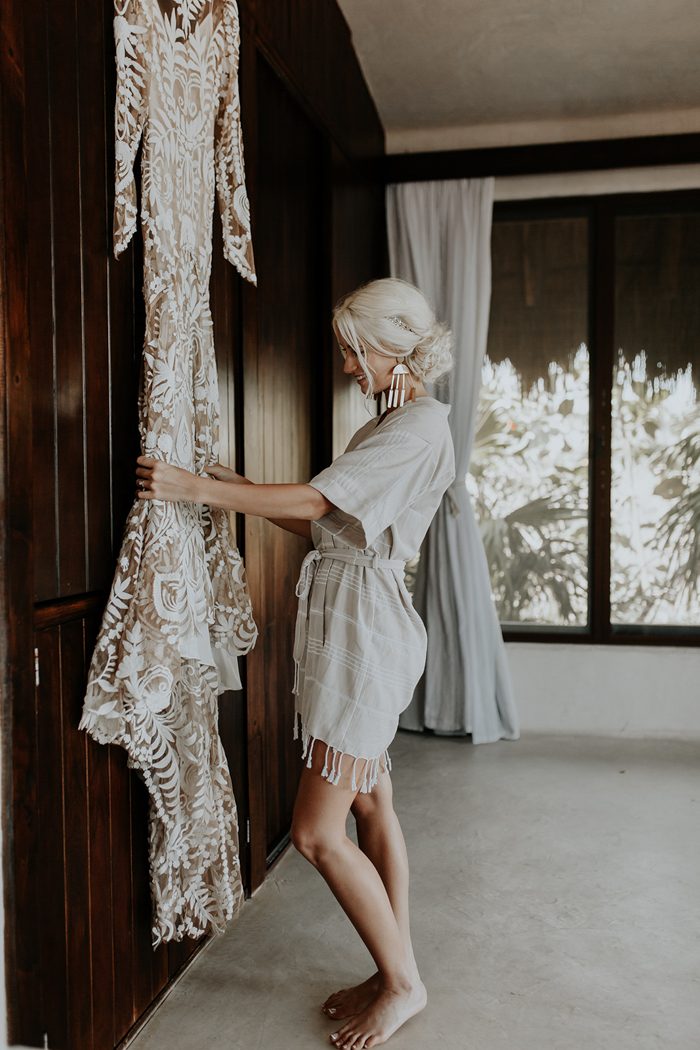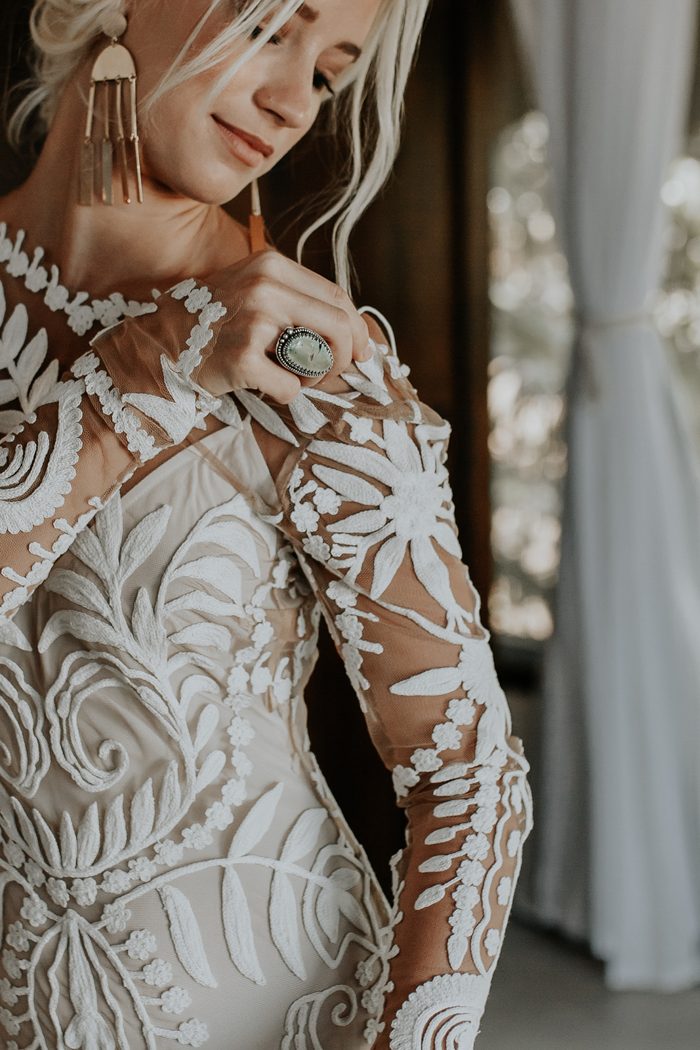 SHOP THIS LOOK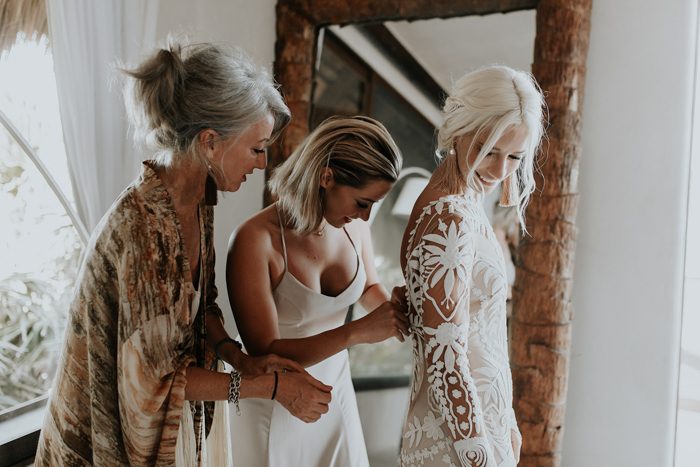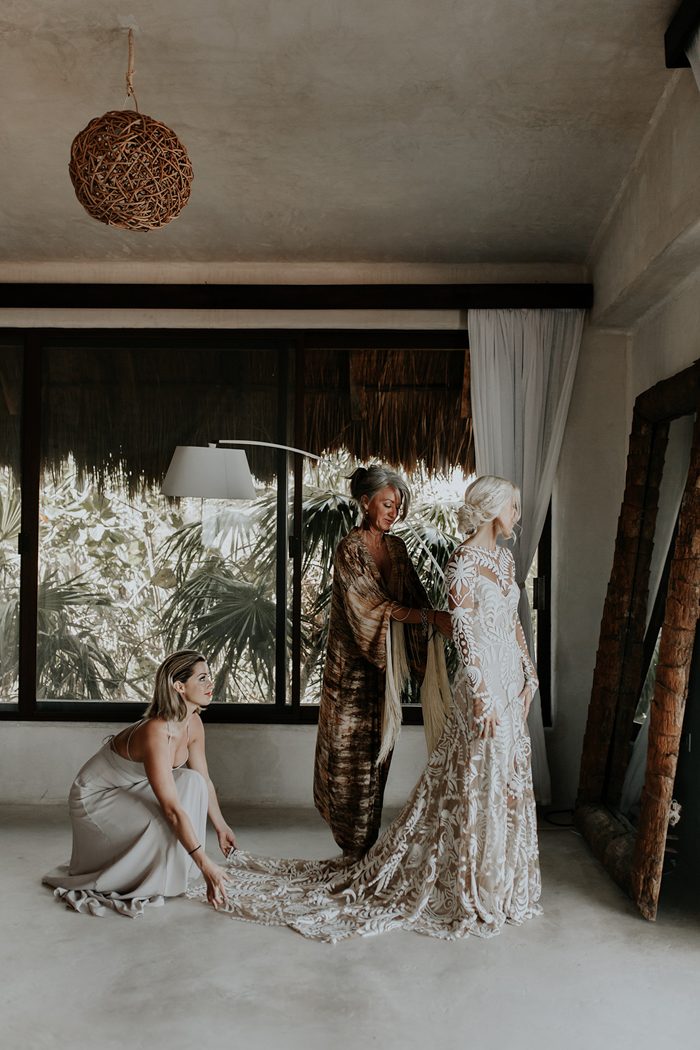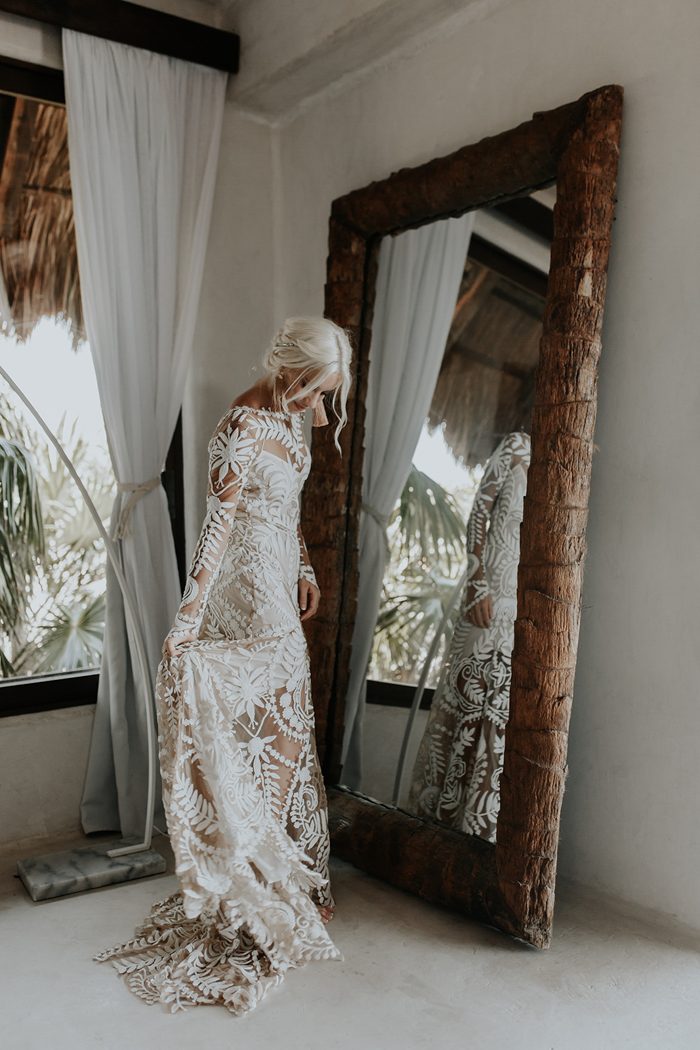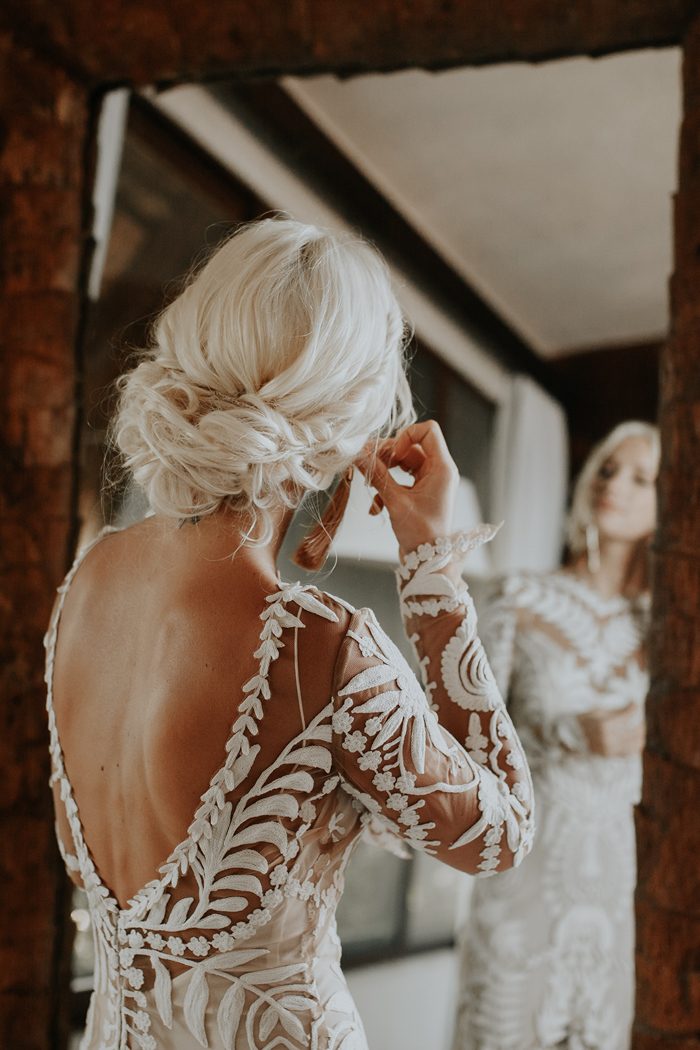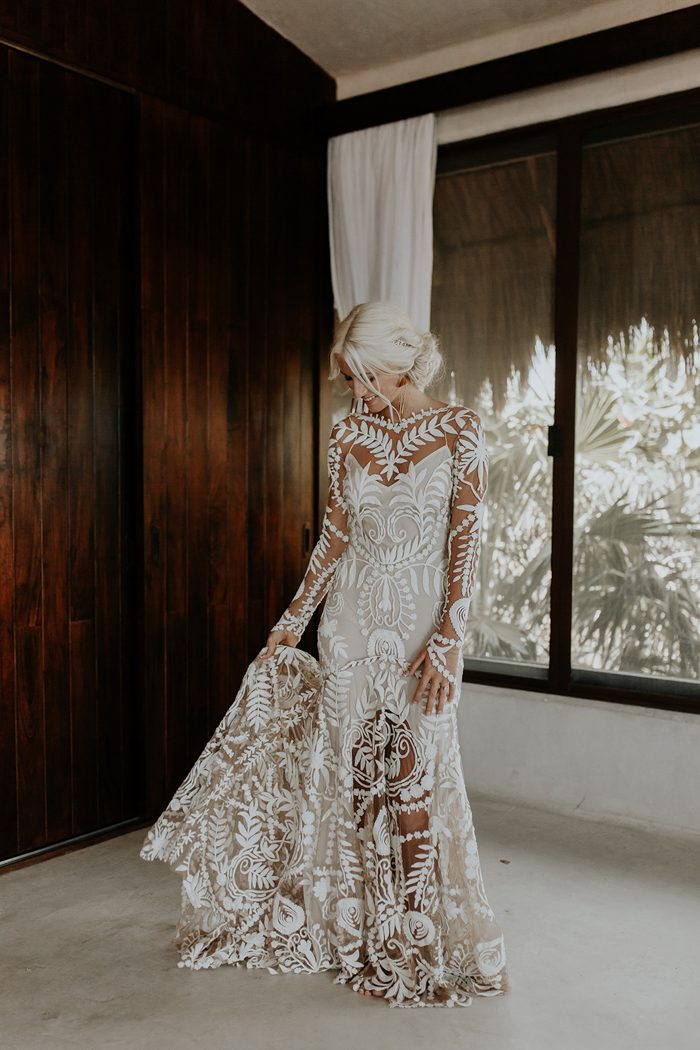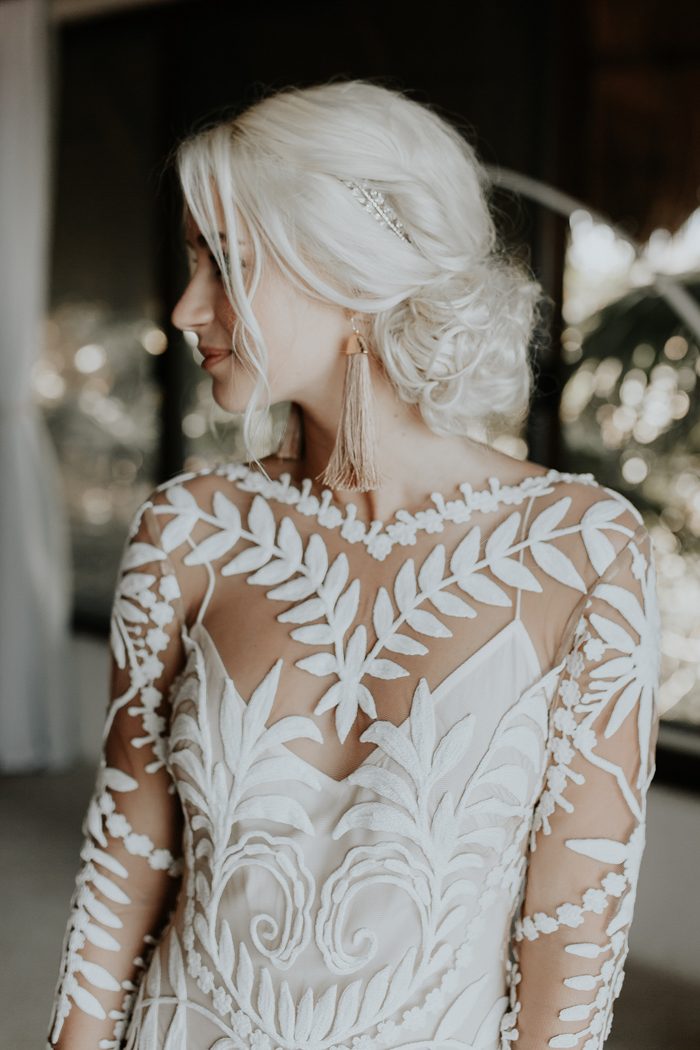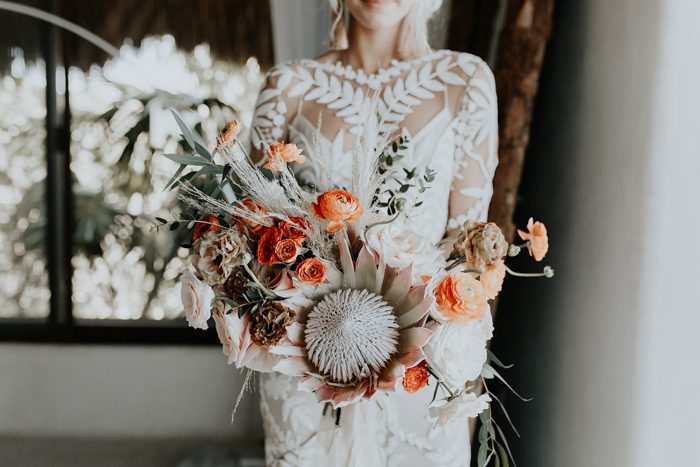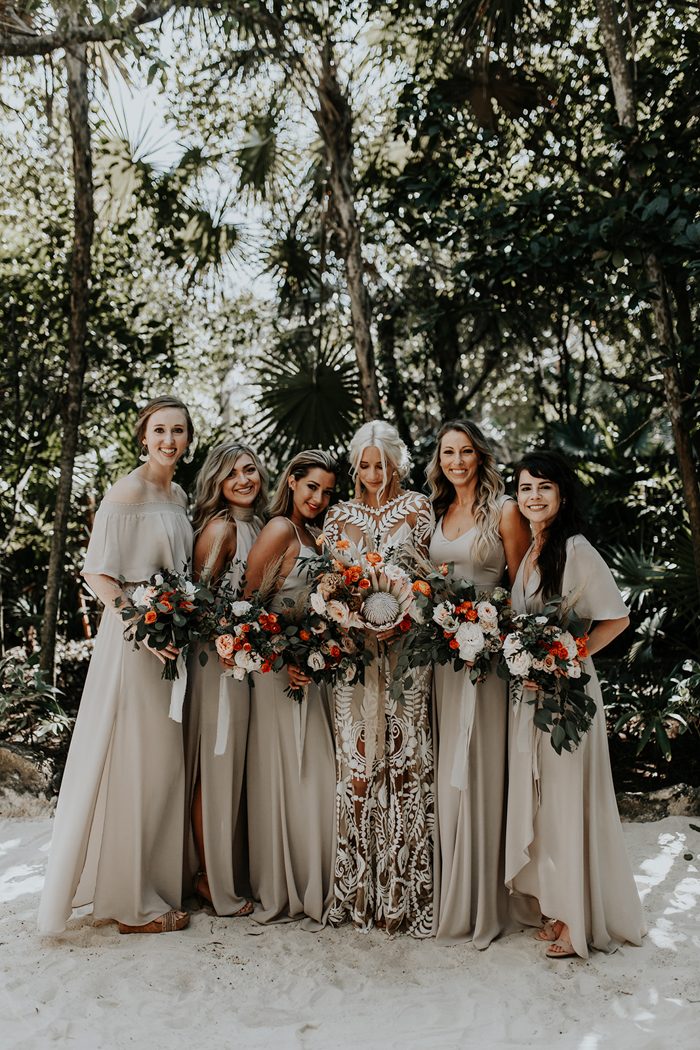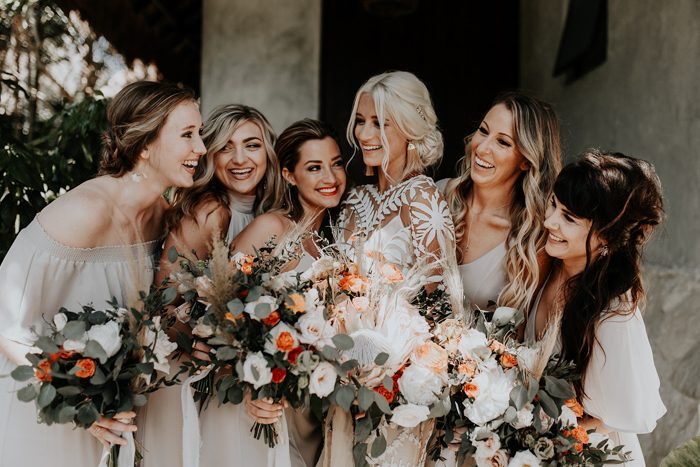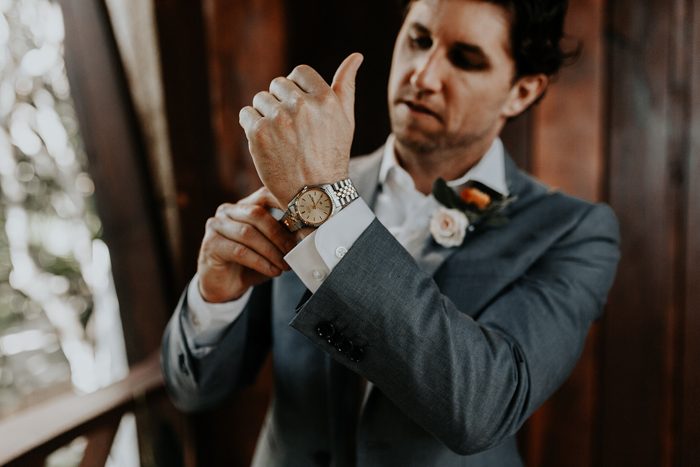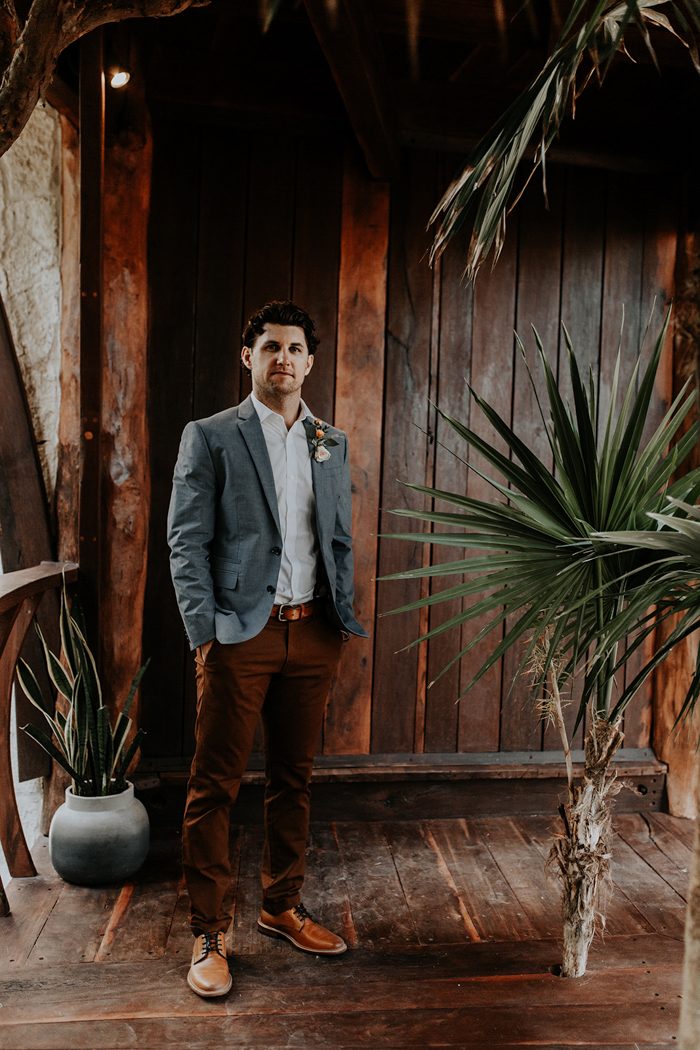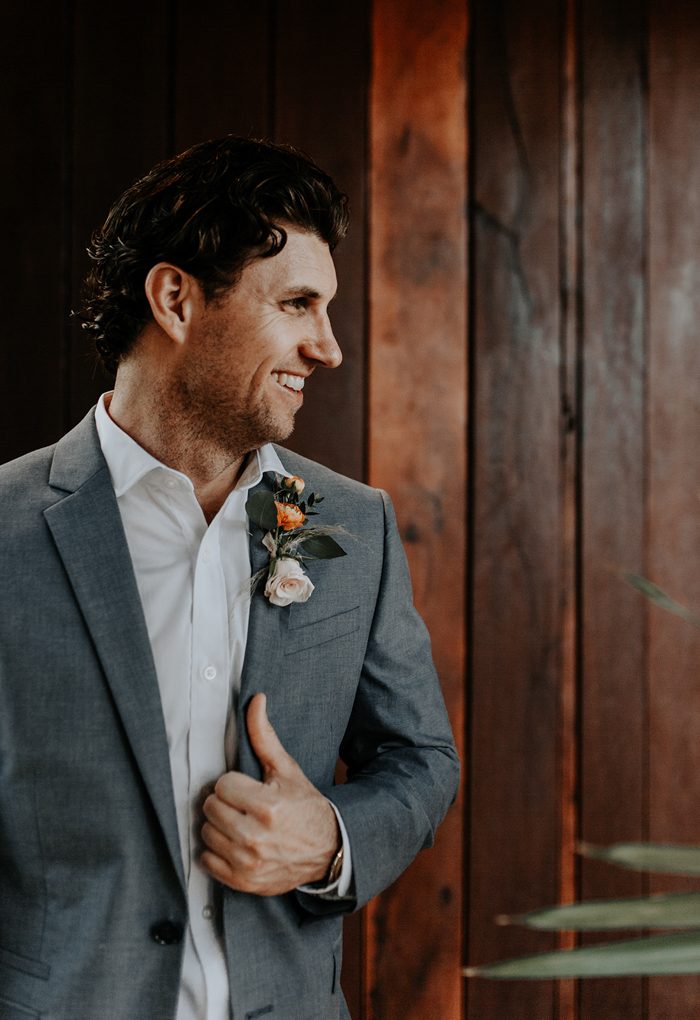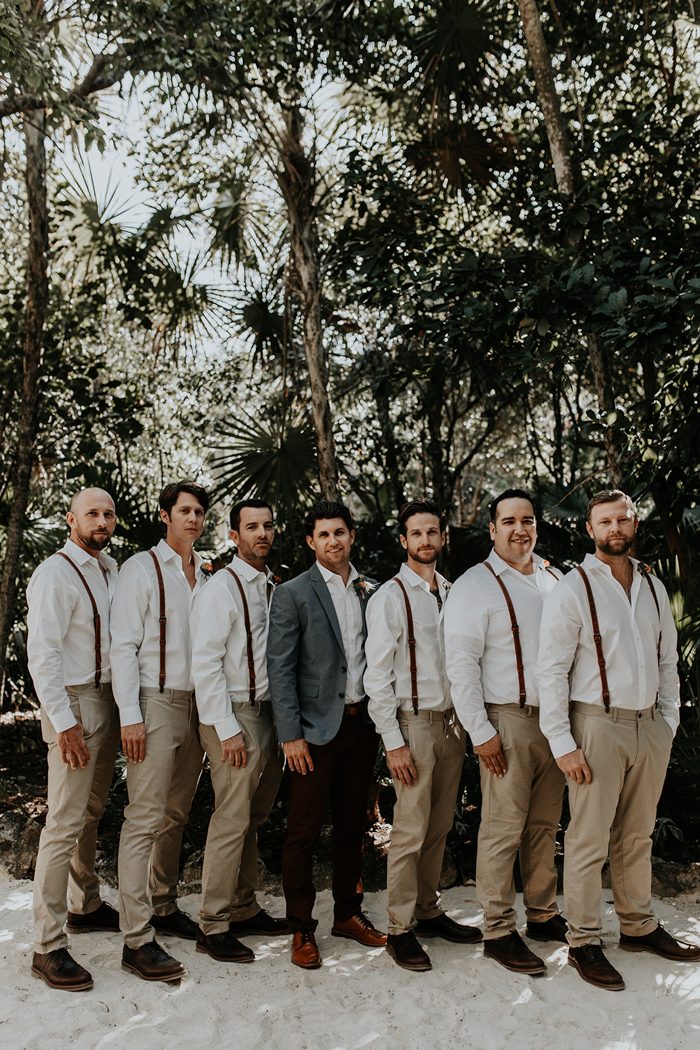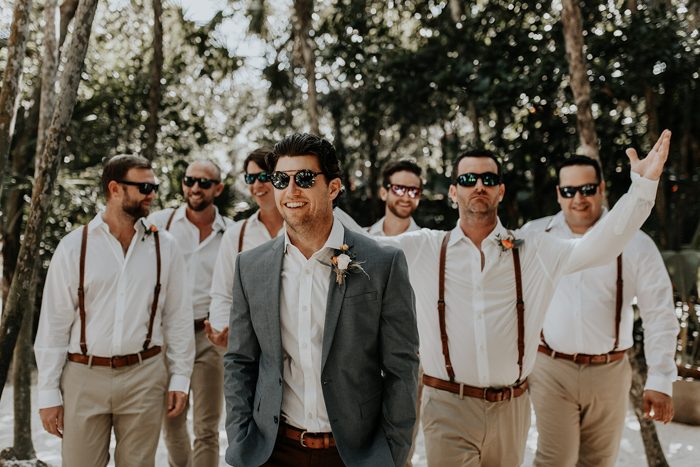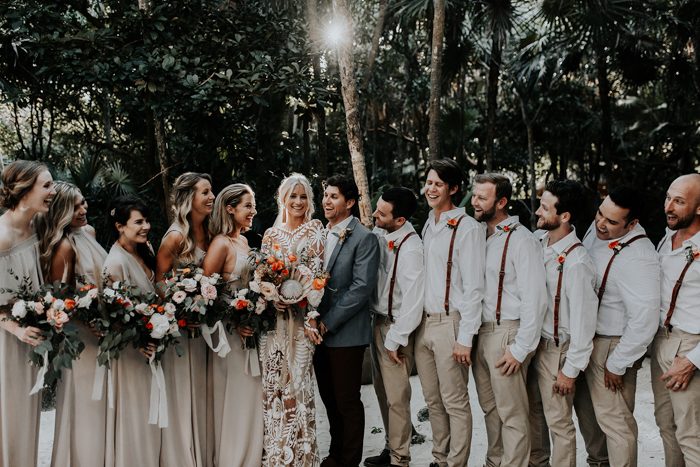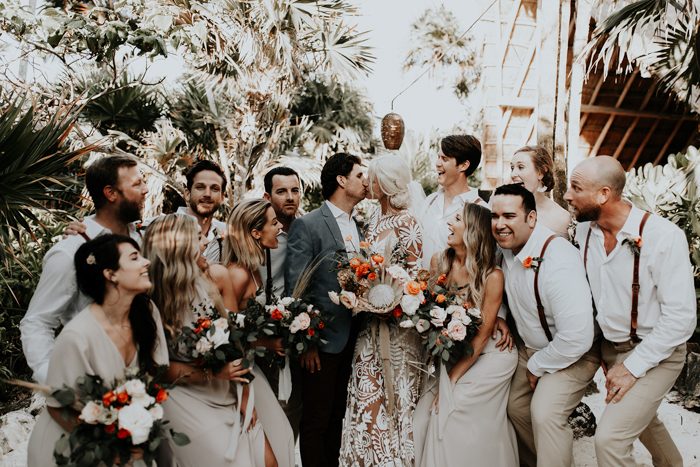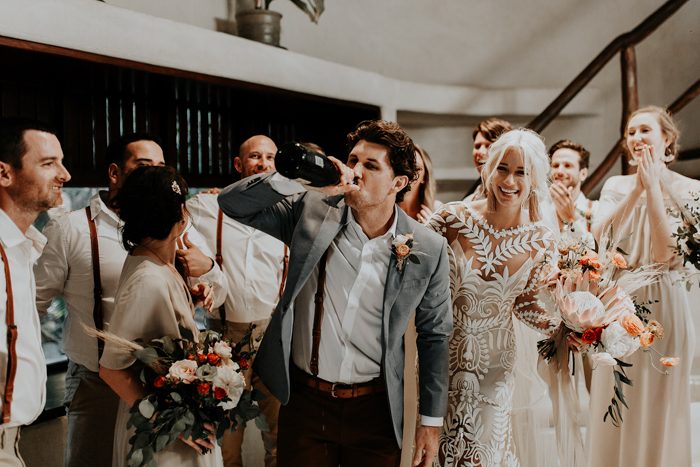 The words that immediately come off the top of my head are "Pure Bliss!" Brooke was so good at directing everyone in a natural and non-posey way. She fit right in with my crew, which made it much easier for our bridal party to act naturally and be comfortable in front of the lens. Her documentary-style of shooting captured every little element and detail of the day. I honestly relive 03.03.18 every time I look back at our photos!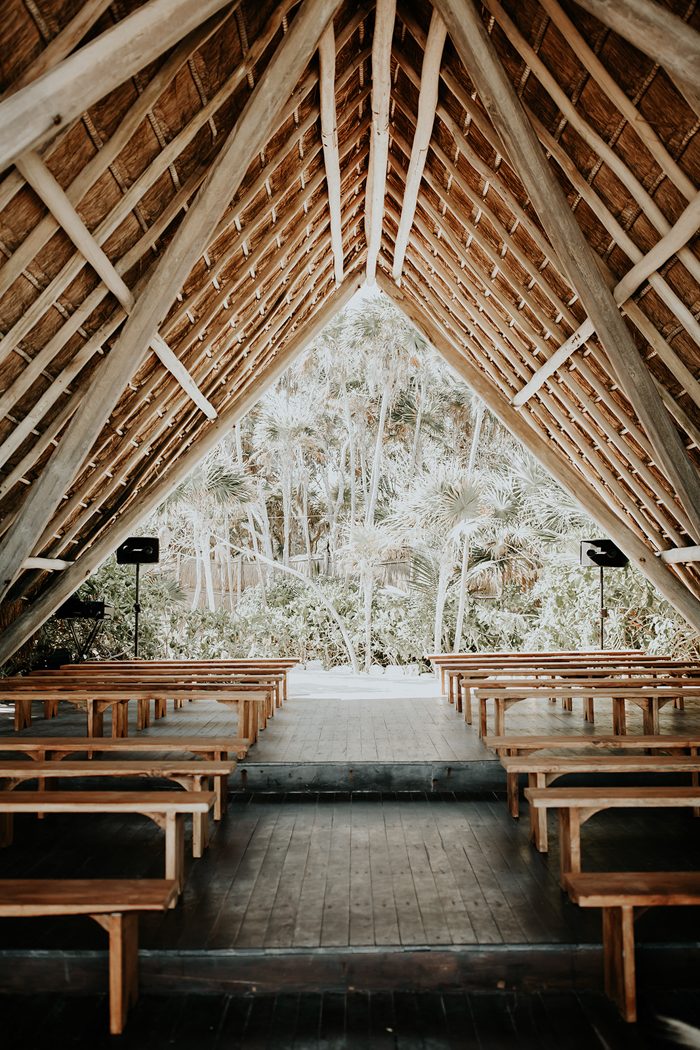 At the beginning of our ceremony, we stopped to light a candle together in remembrance of Gabe's father, who passed away just months before the wedding. Knowing that candle was burning throughout the most memorable day of our lives filled our hearts with more joy than we could ever explain.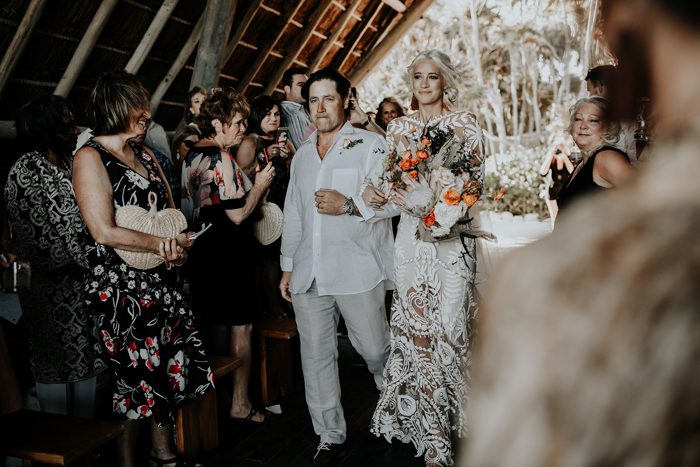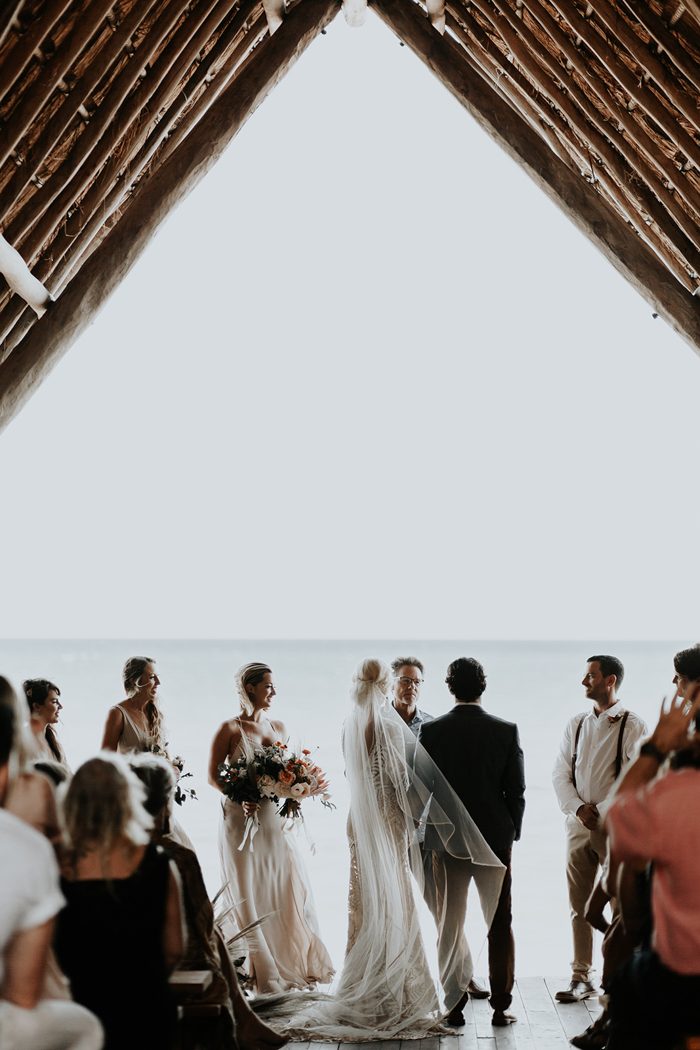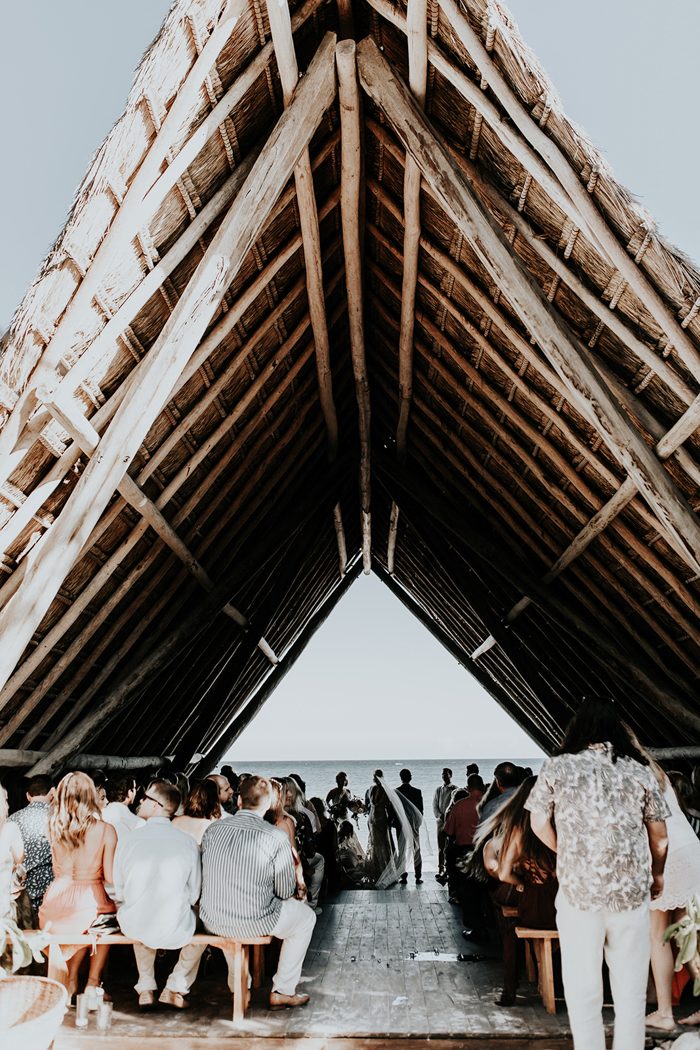 Having a very strong love for water and beaches, we knew we had to venture off from our hometown in Texas to get what we were wanting. It was important for us both to have elements of water, sand, and the beauty of nature surrounding us on our wedding day. Tulum, Mexico met all three of our requirements, and it was love at first sight!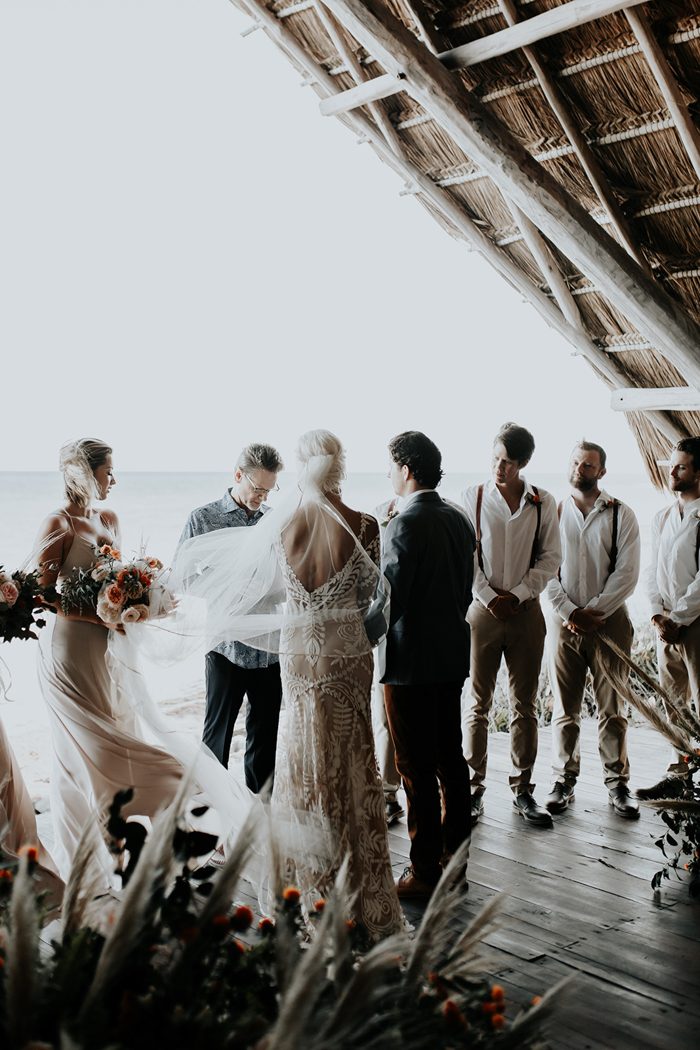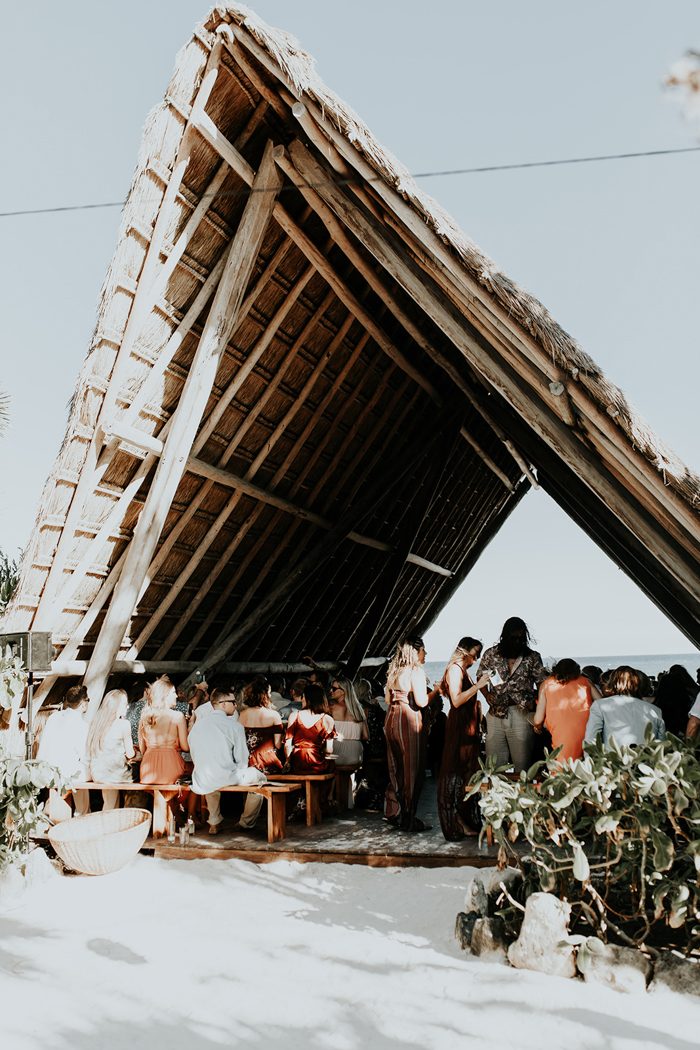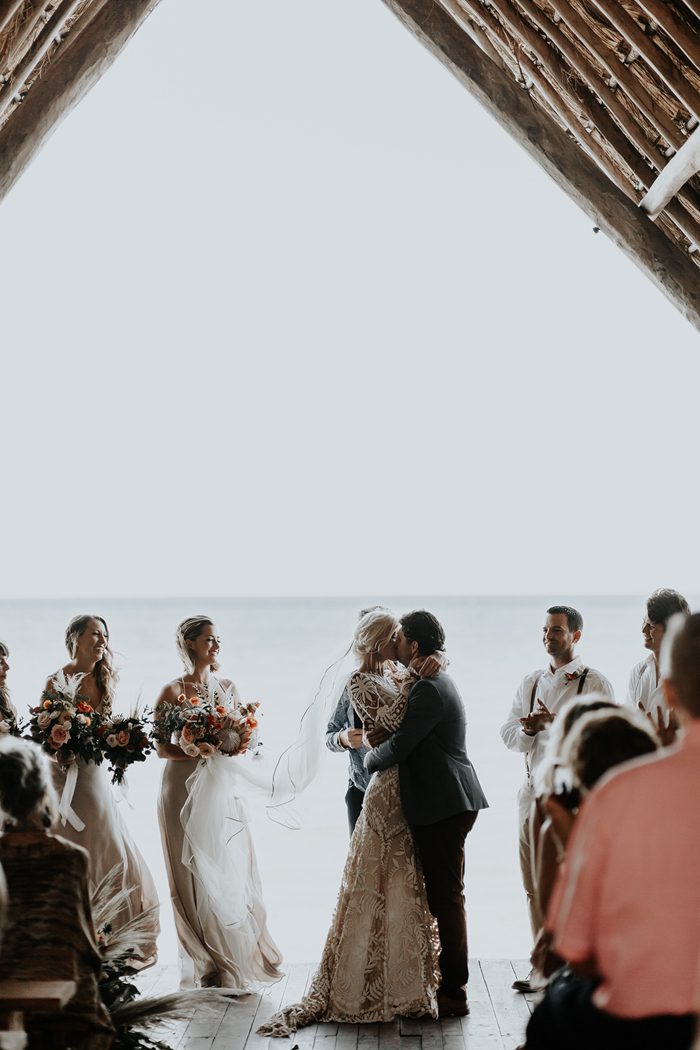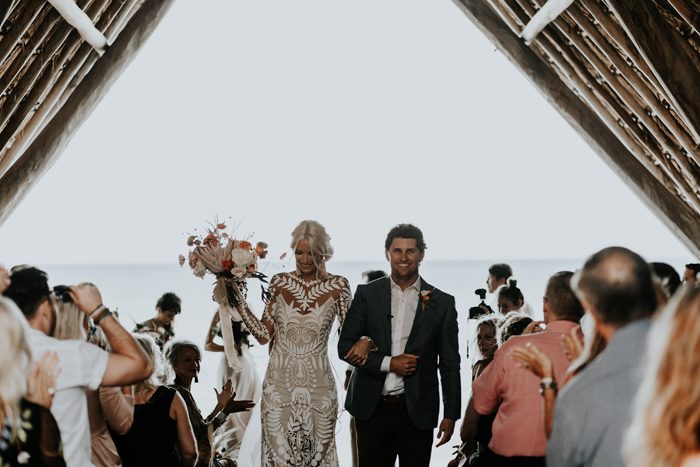 Patience is key, especially for destination planning! Try to get things done early so you can cross it off the list, and just enjoy being engaged to the love of your life. It goes by so fast!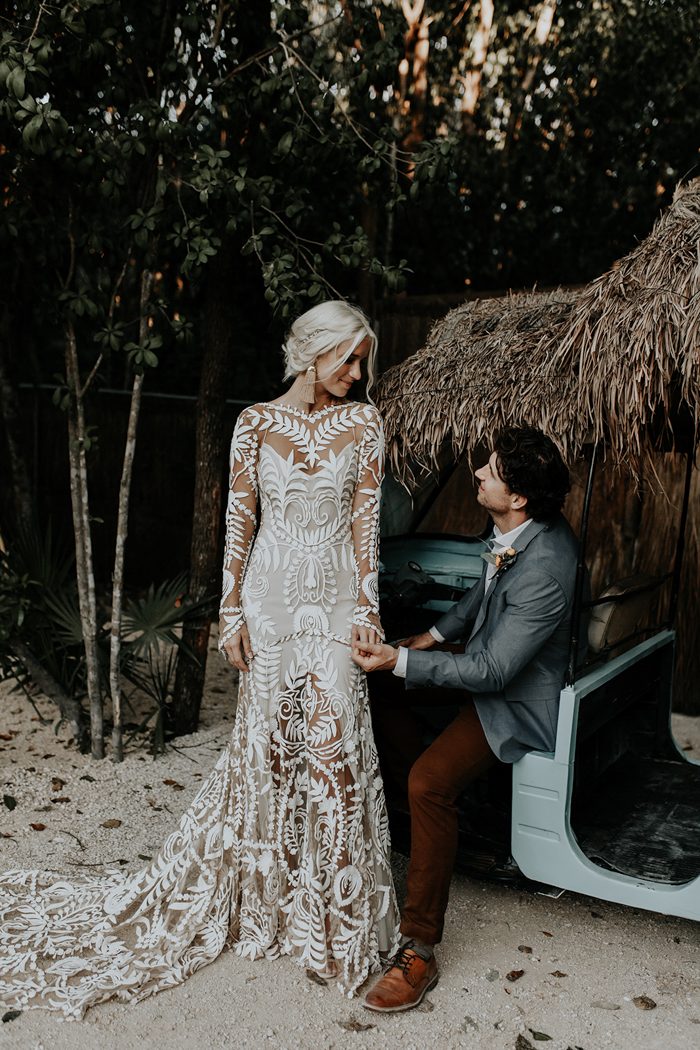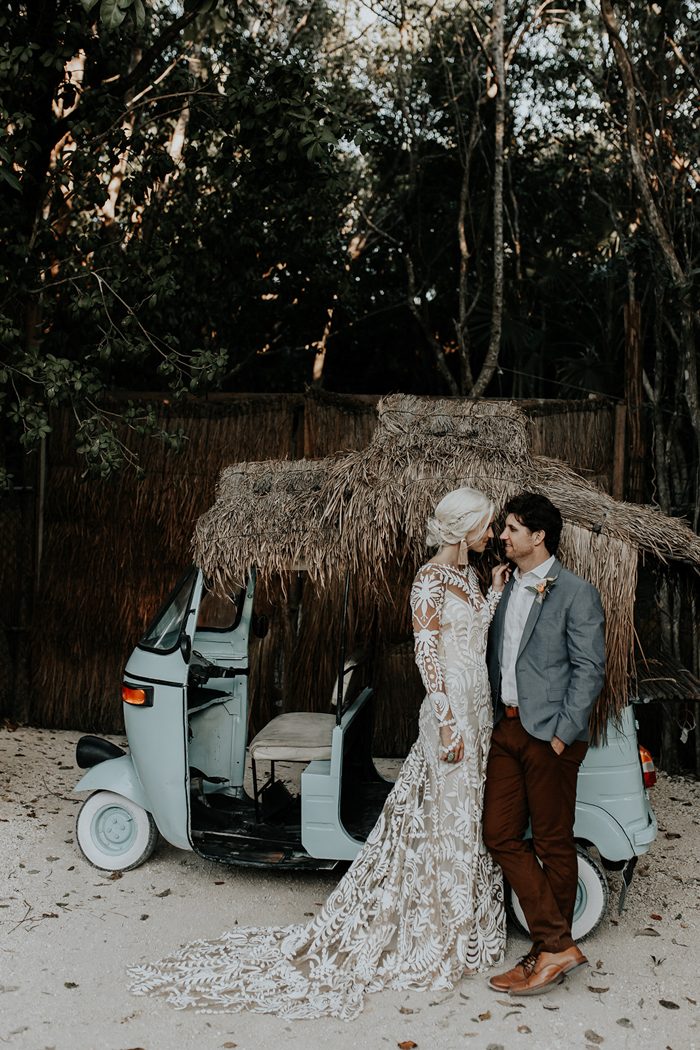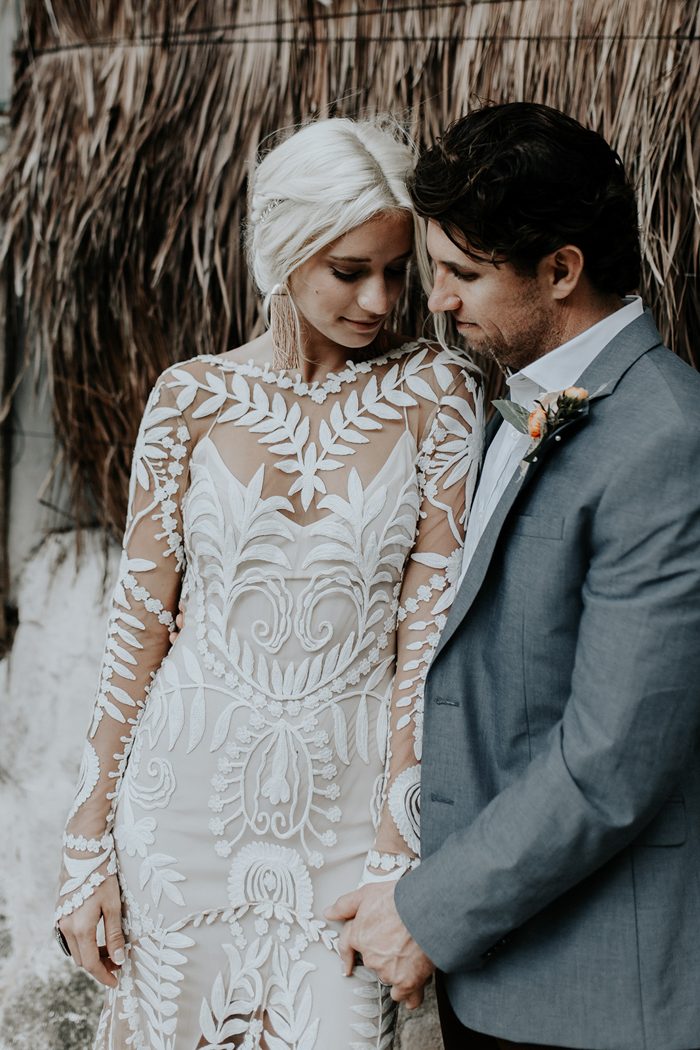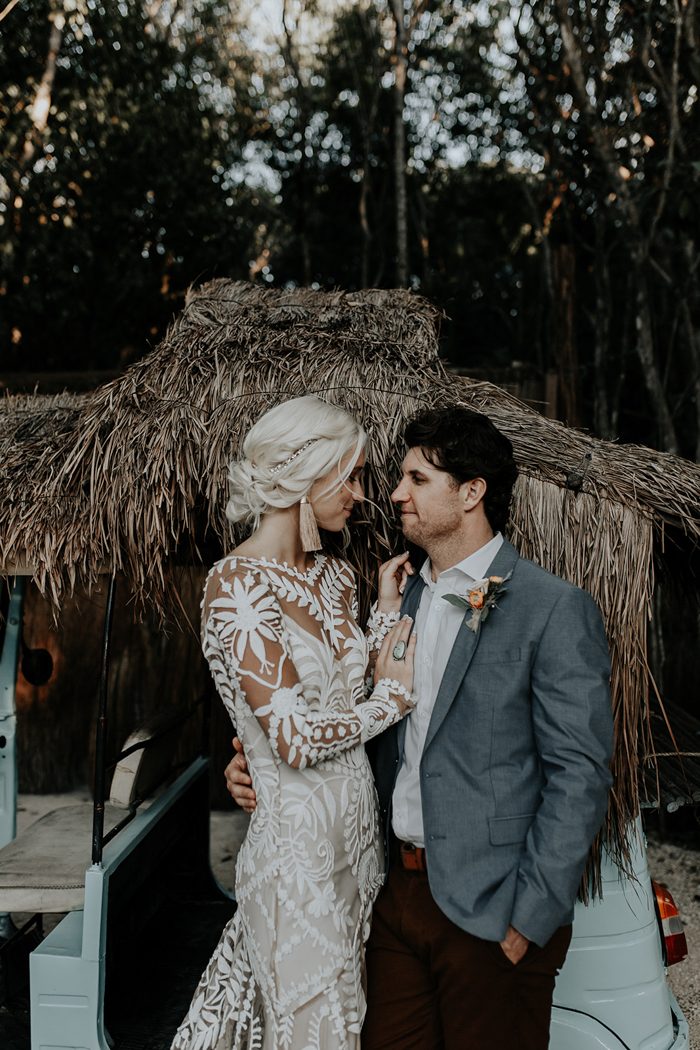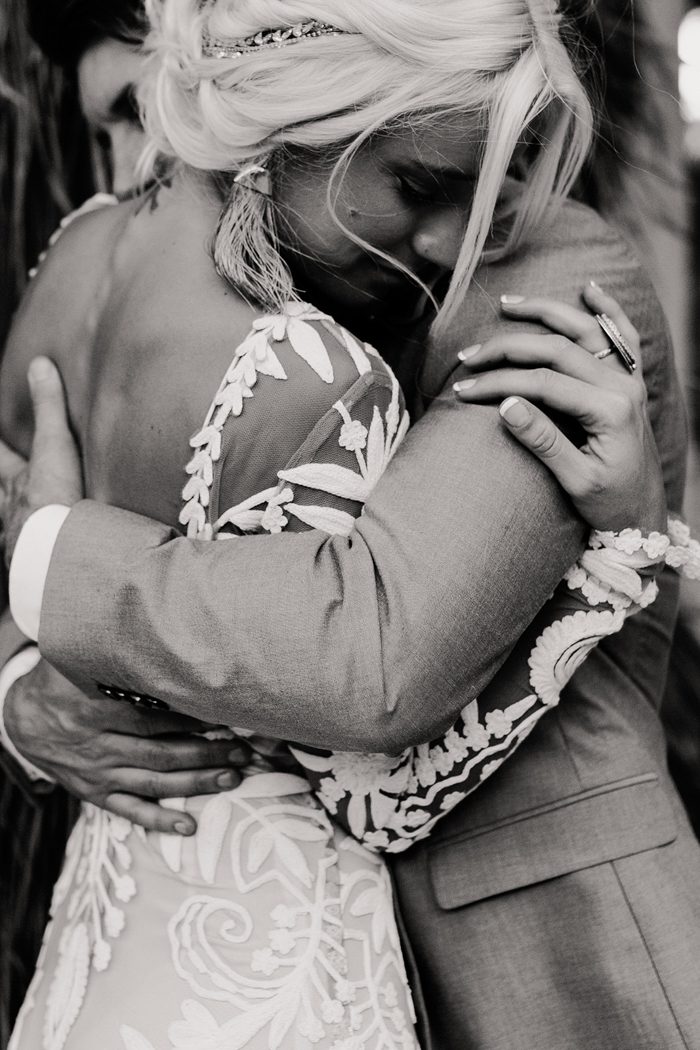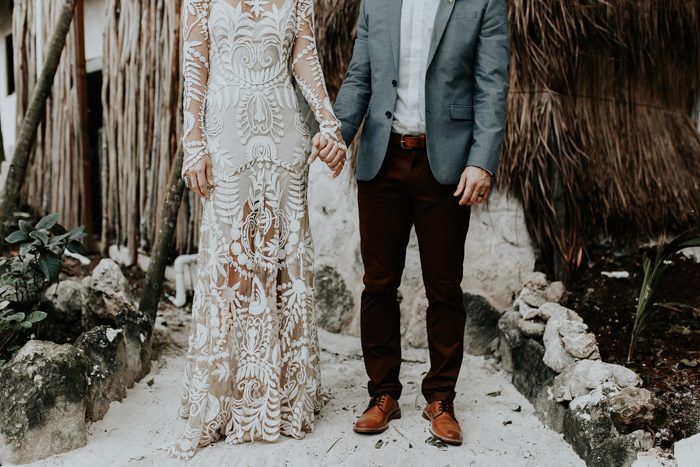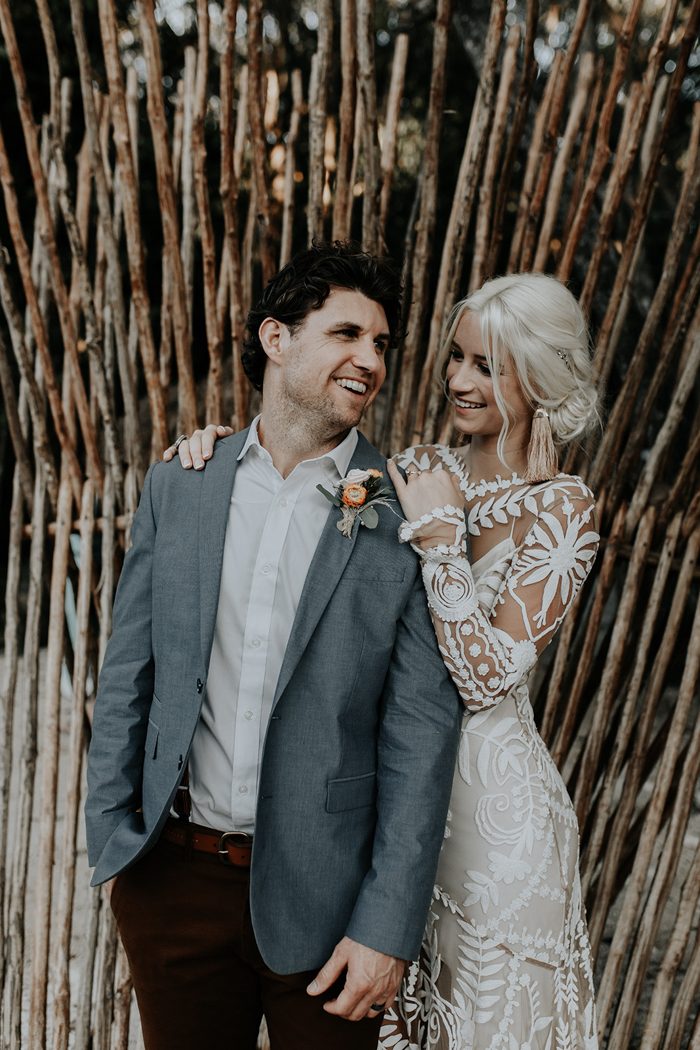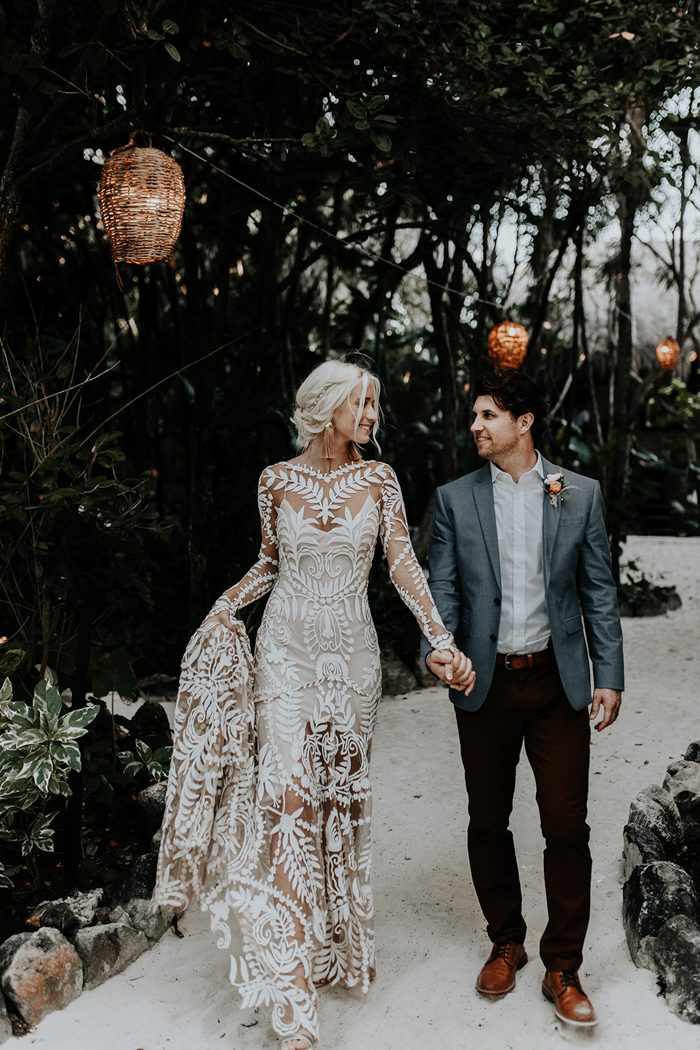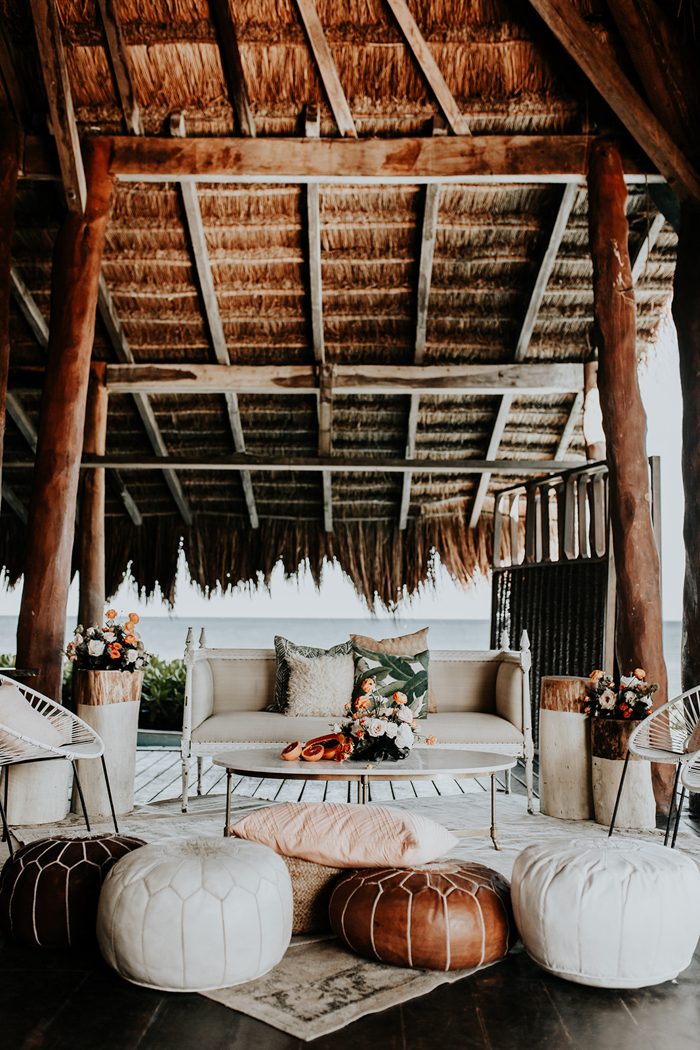 SHOP THIS LOOK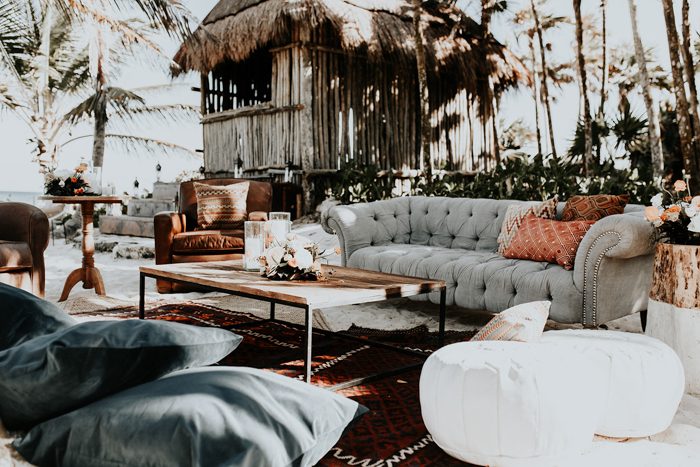 Our wedding colors were soft, earth tones. I wanted everything to stand out in photos but fit in with the surroundings at the same time.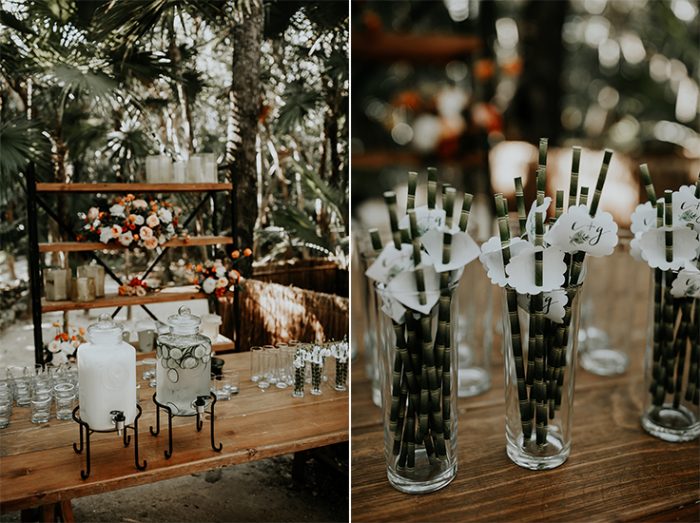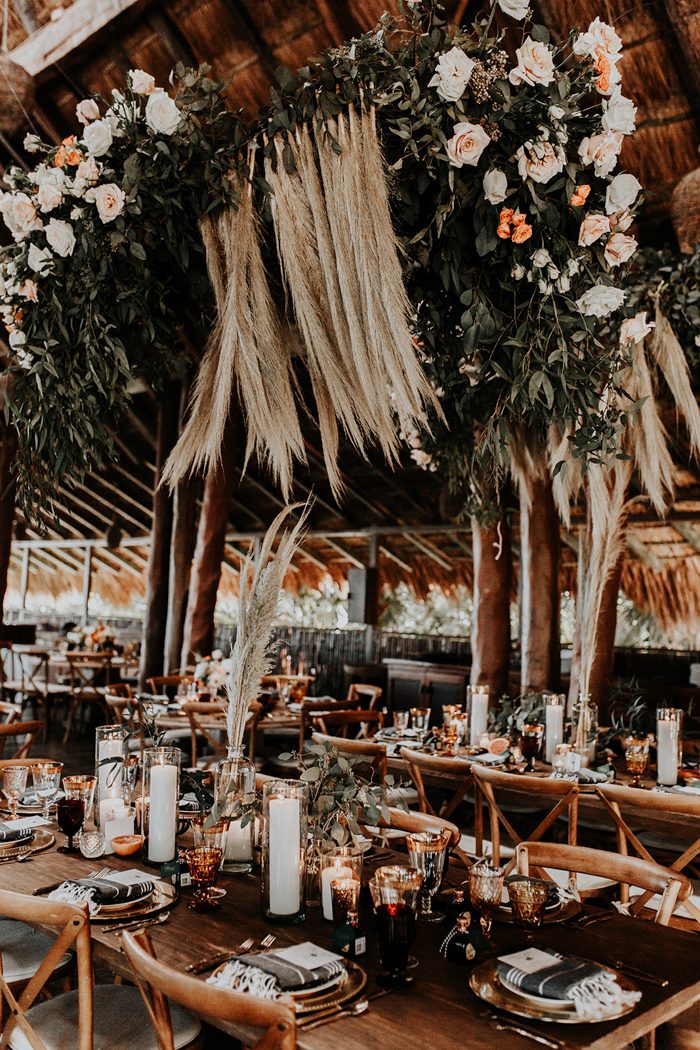 The venue, Papaya Playa Project, really spoke for itself. It gave us the best of both worlds; beach vibe & jungle vibe. It truly felt like we were in the middle of nowhere, partying in a beach-side jungle. We loved the remoteness and raw beauty that it had to offer for us and our guests. It was a no-brainer!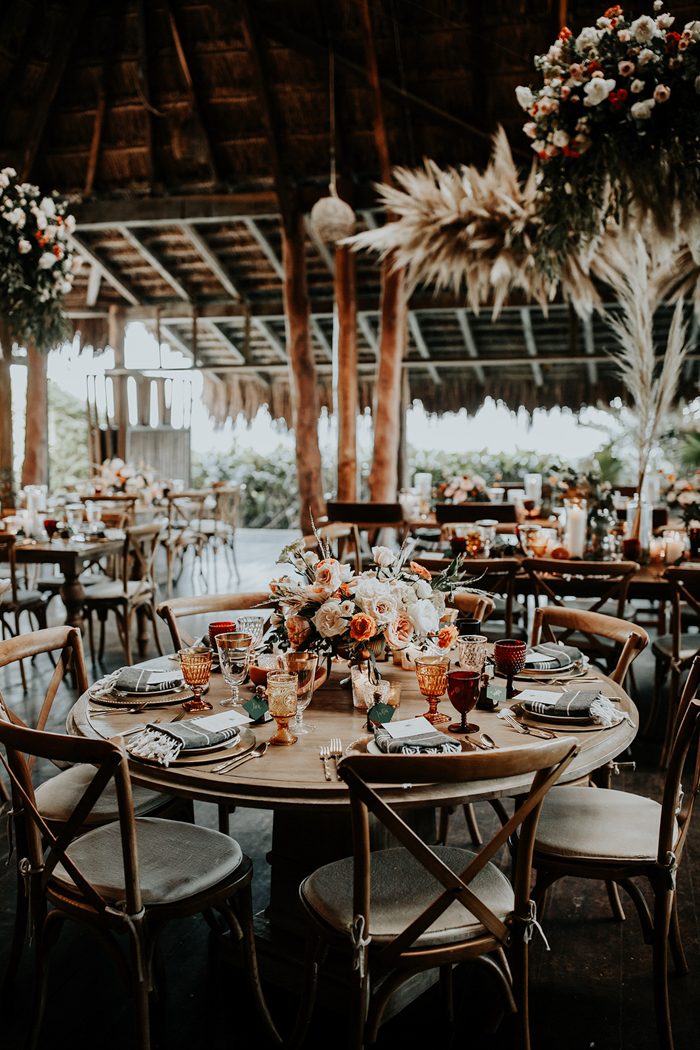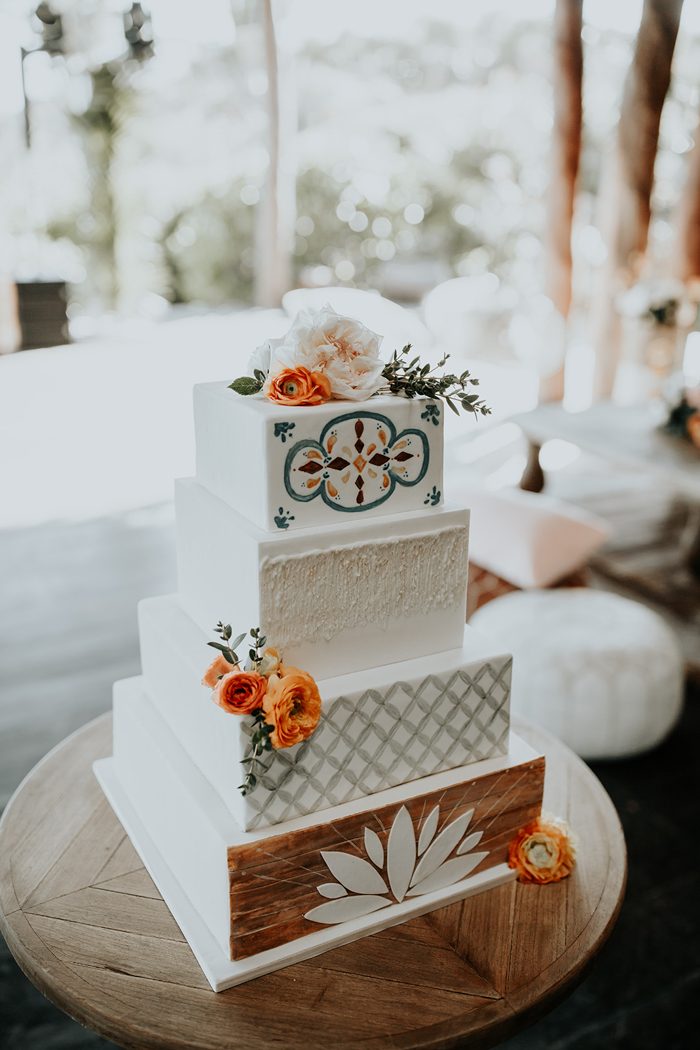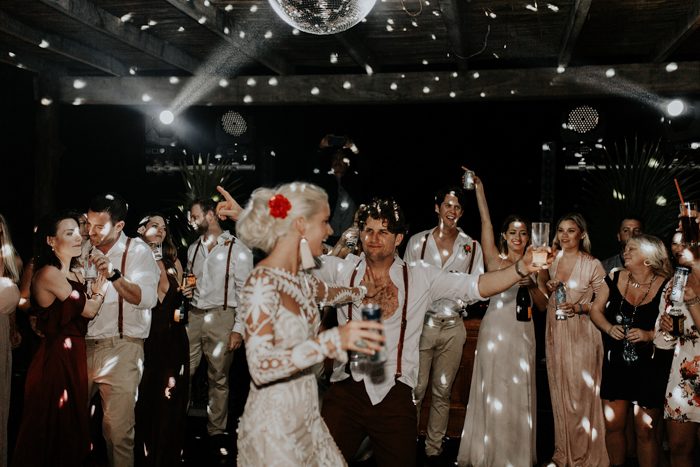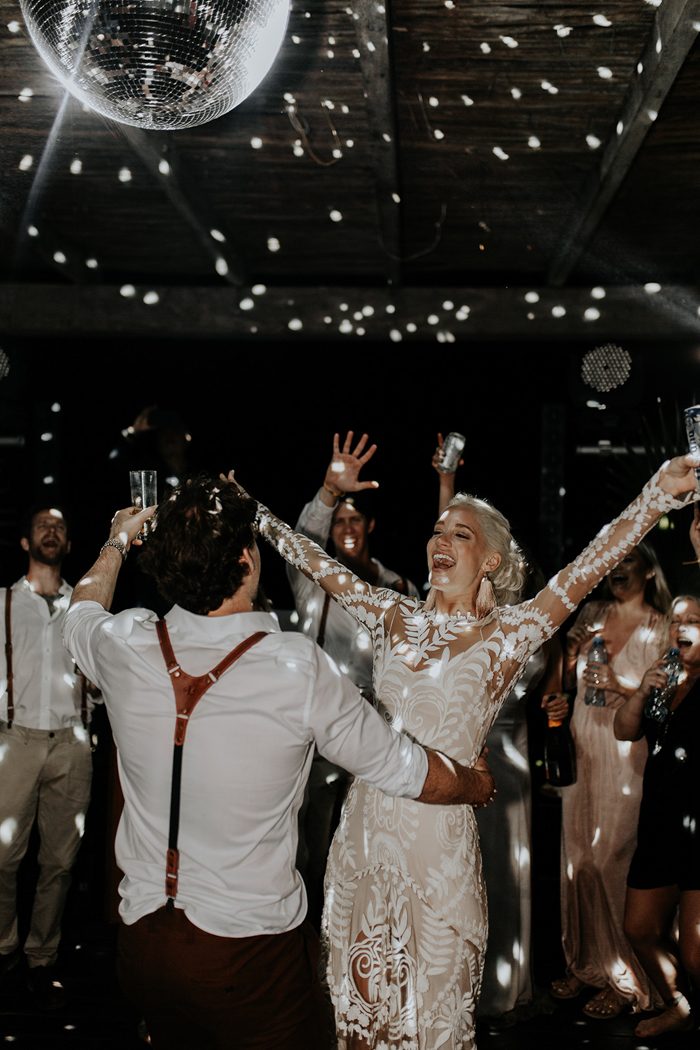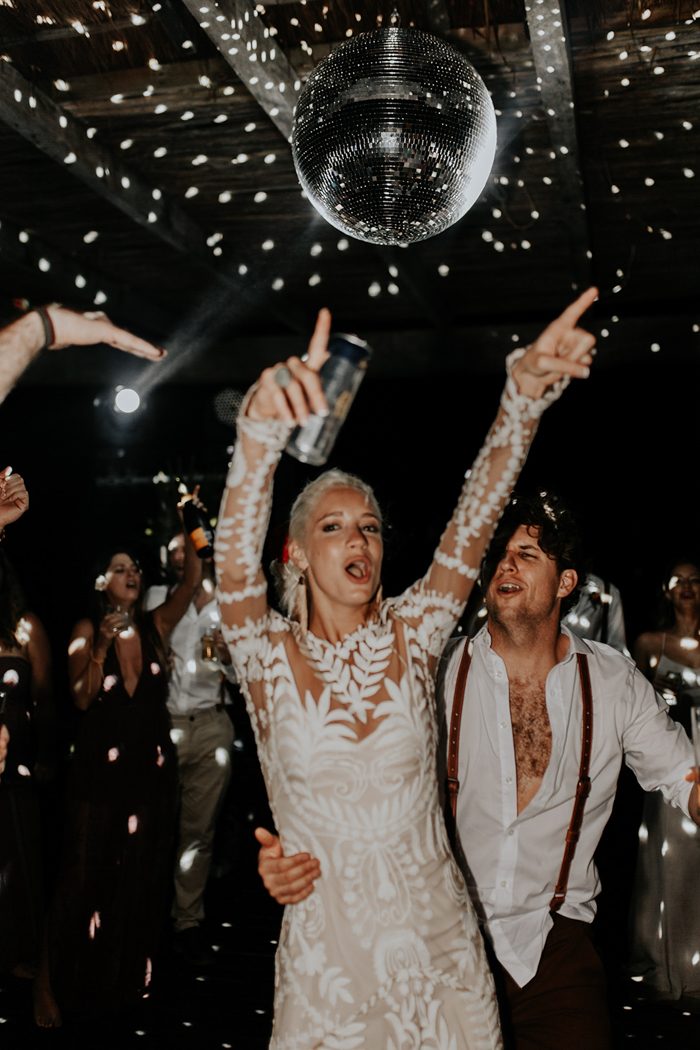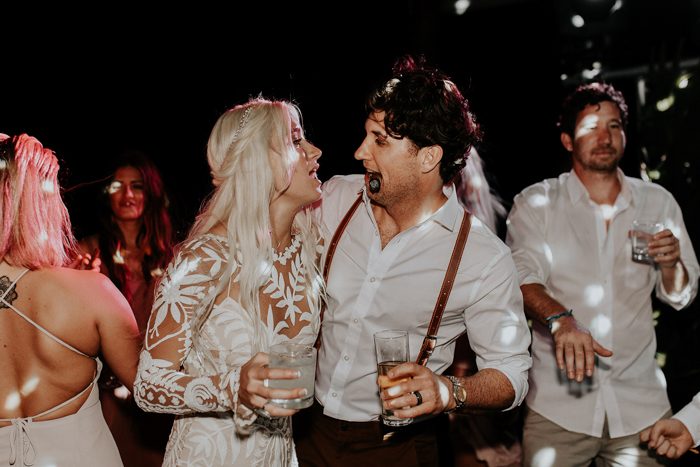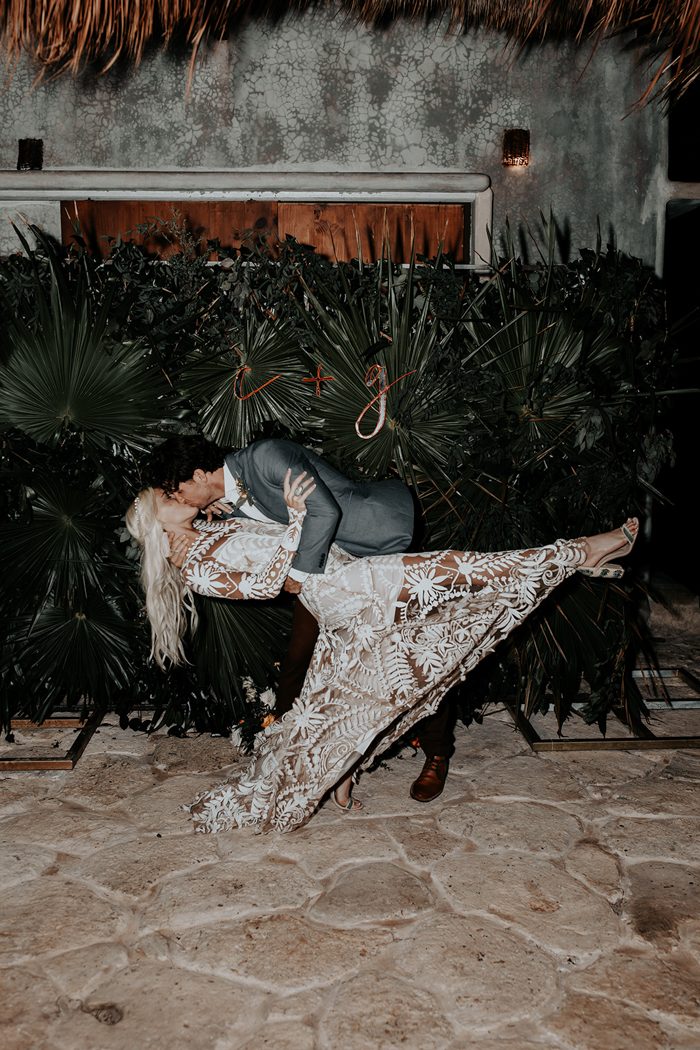 So much appreciation to Brooke Taelor for sharing this boho blissful wedding. Are you loving Tulum weddings as much as we are? You're in luck! Check out this boho Tulum destination wedding at Ak'iin Beach Club!