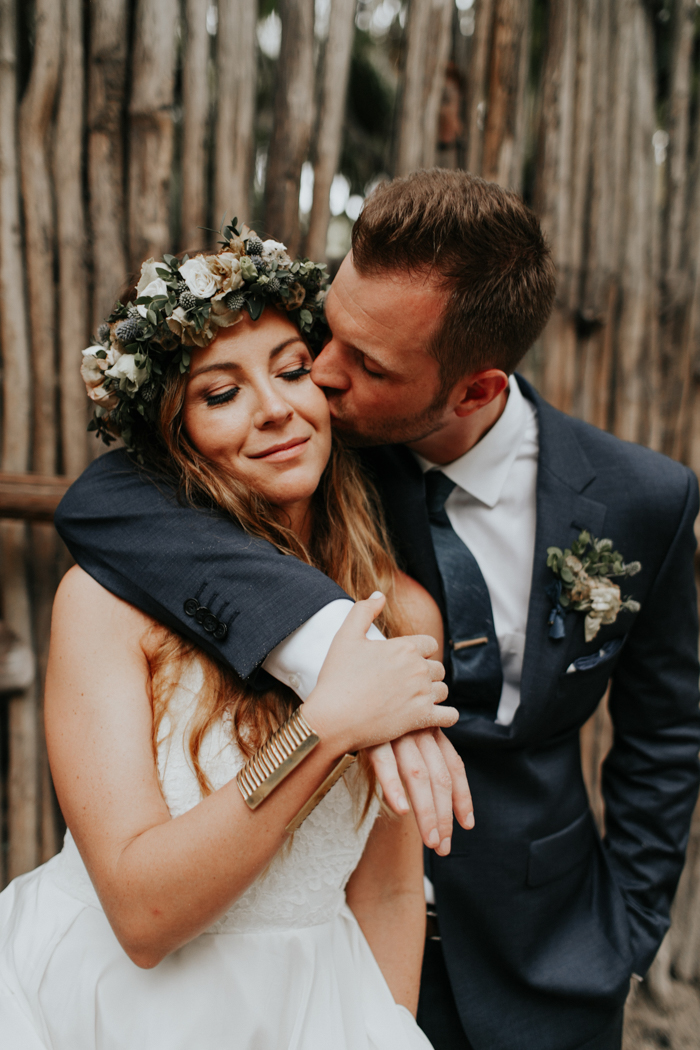 When planning their wedding, Casie and Peter knew they wanted their family and friends to have a great time. They packed their bags and headed to Ak'iin Beach Club for their barefoot celebration. Playing off of the beach, they went for a relaxed and fun vibe while having touches of bohemian flair and pops of indigo and pinks to decorate the space. The beautiful details and joy of their wedding day is evident in Melissa Marshall's images.
The Couple:
Casie and Peter
The Wedding:
Ak'iin Beach Club, Tulum, Mexico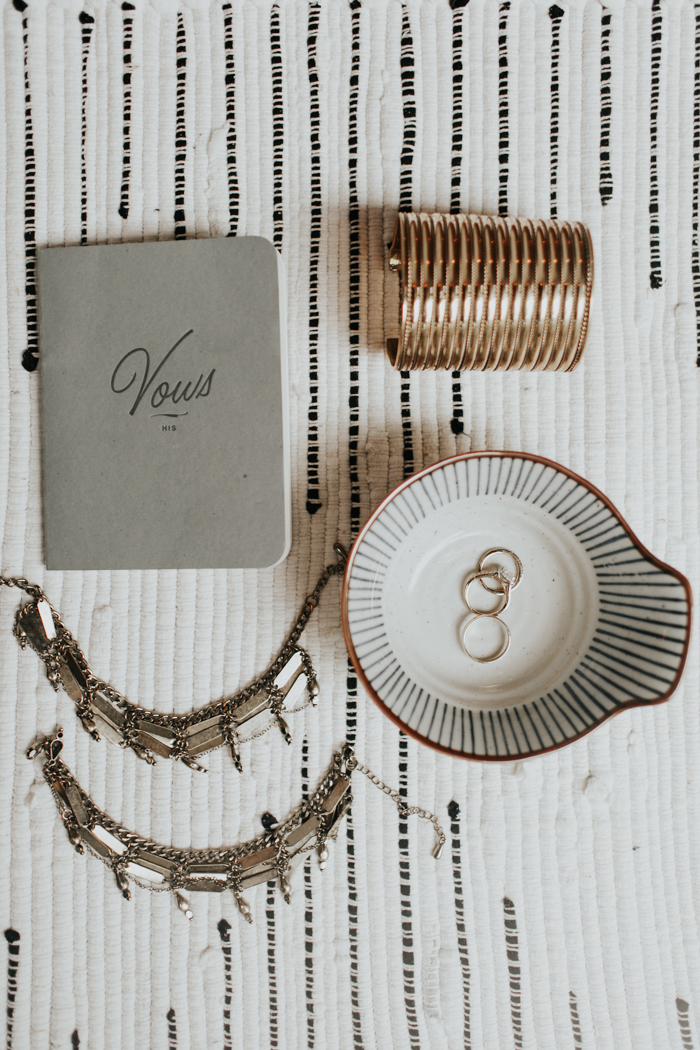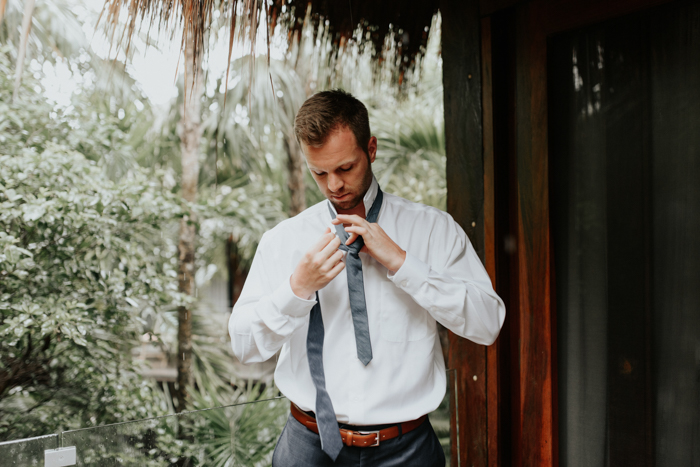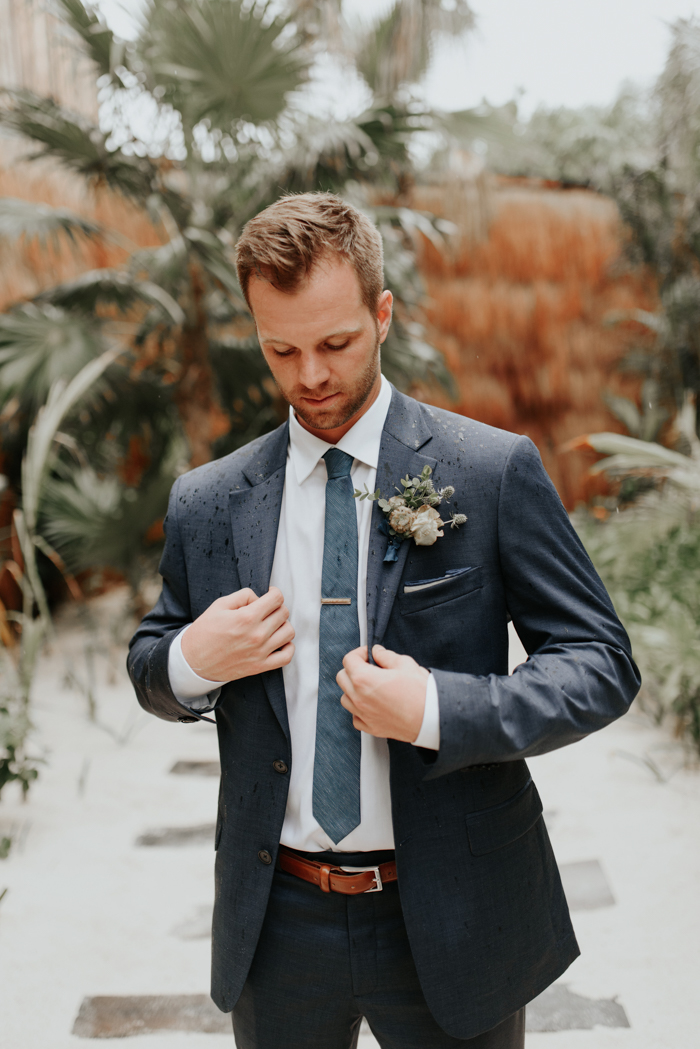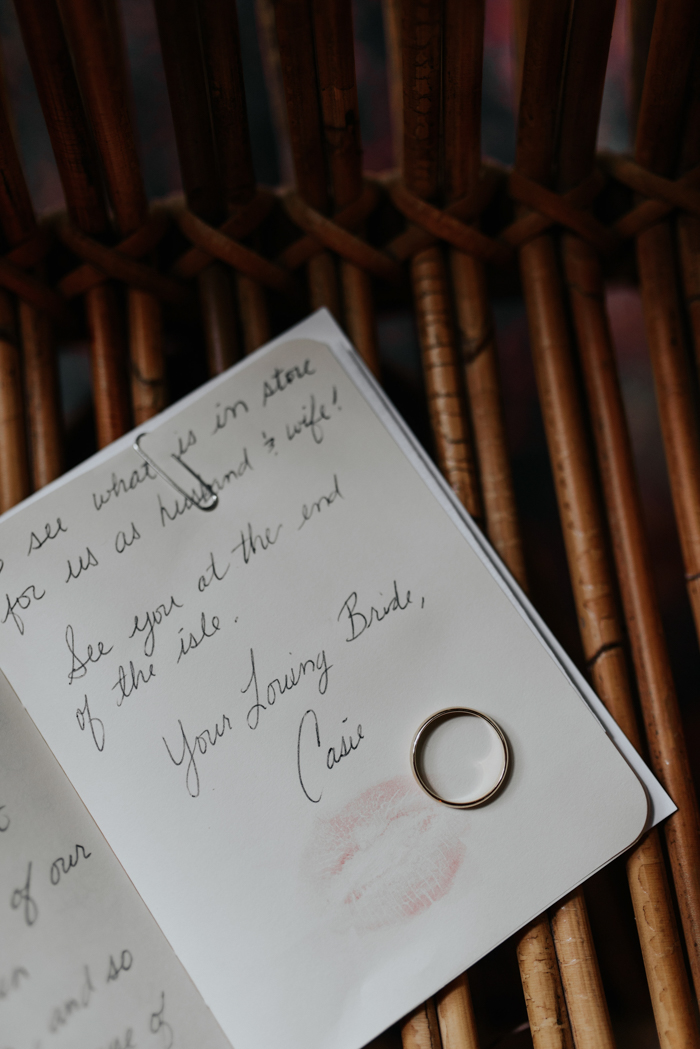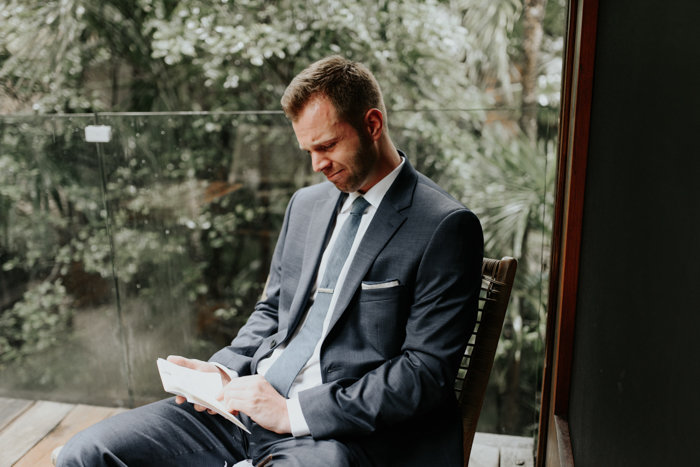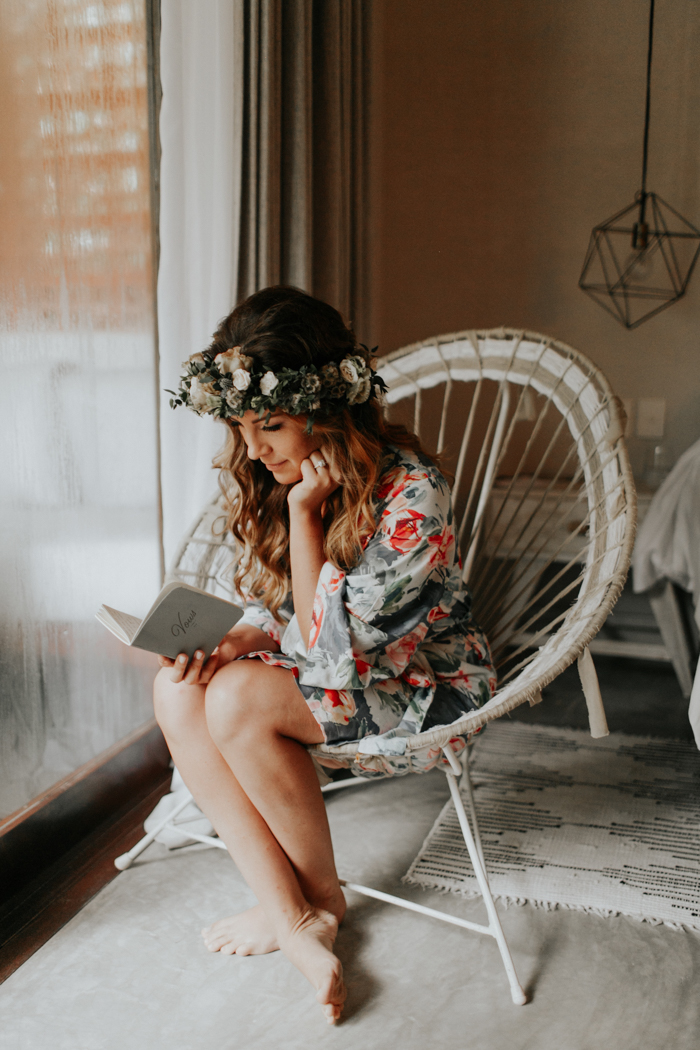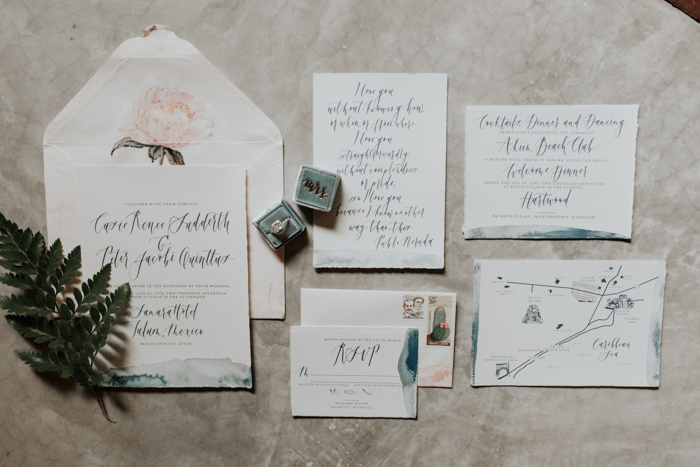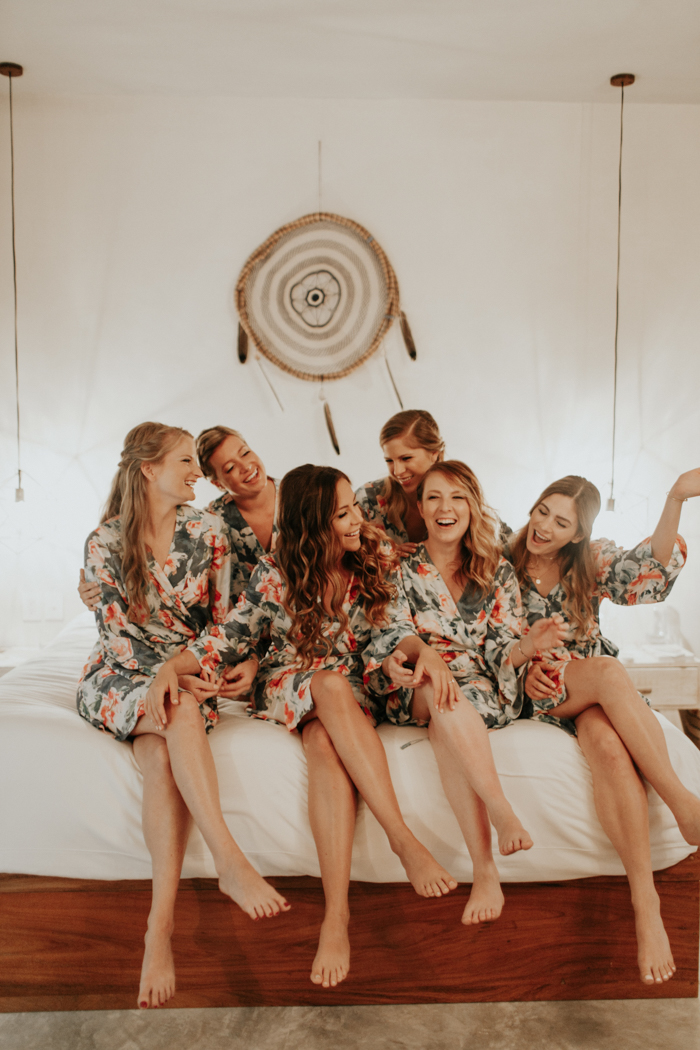 We wanted our wedding to feel like a celebration that reflected our relationship. Once we decided to have a destination wedding, we knew we wanted our guests to have an unforgettable time and leave feeling excited about traveling and experiencing new things.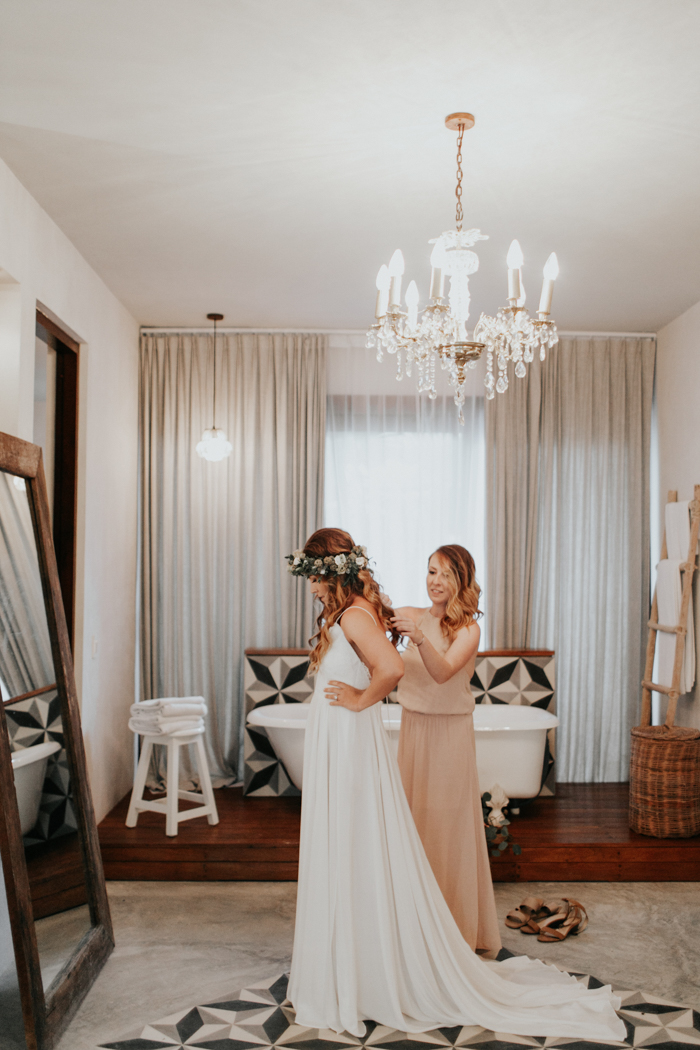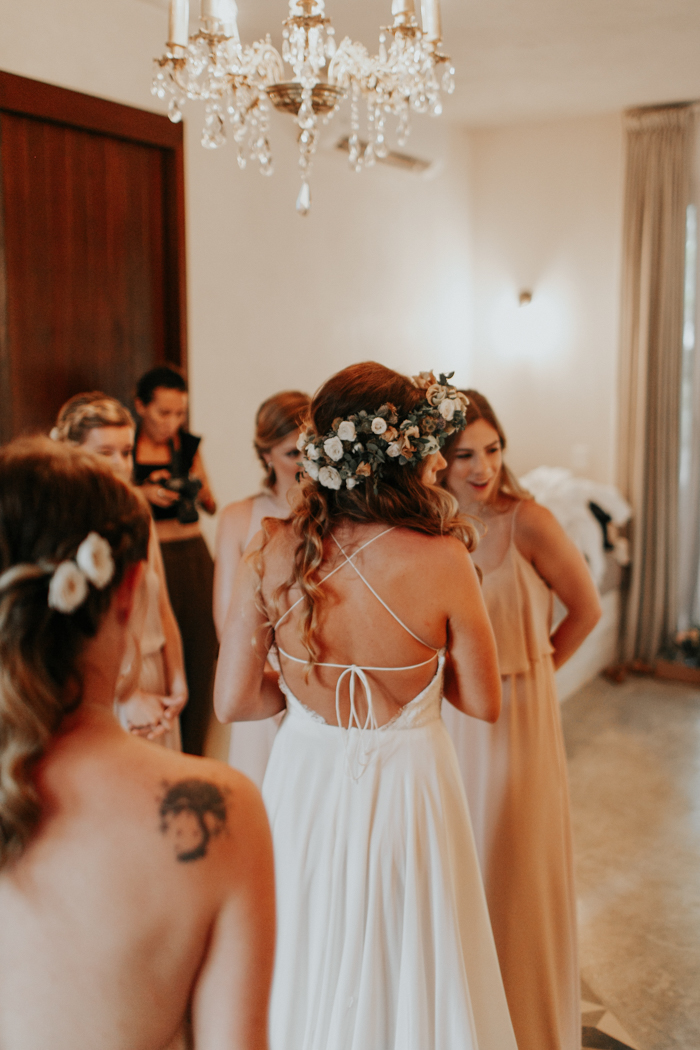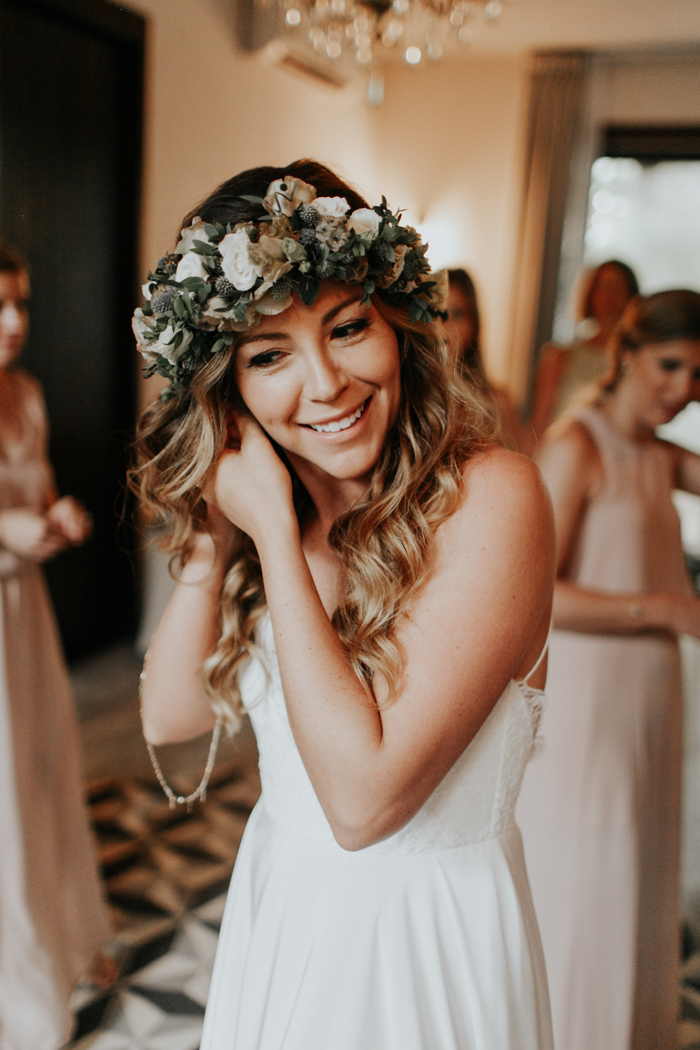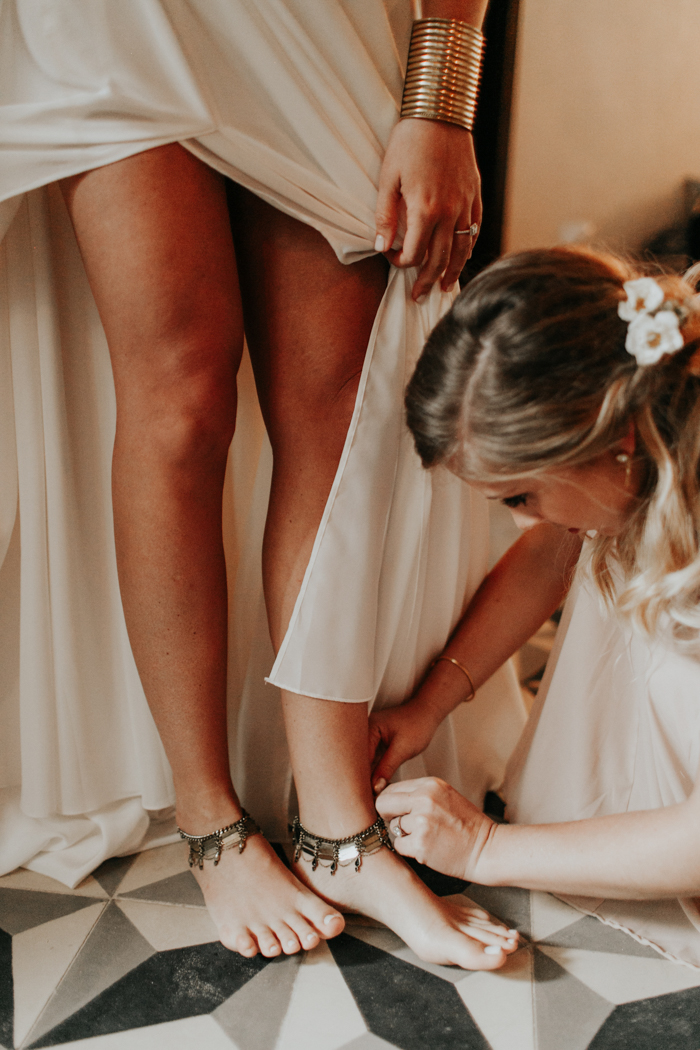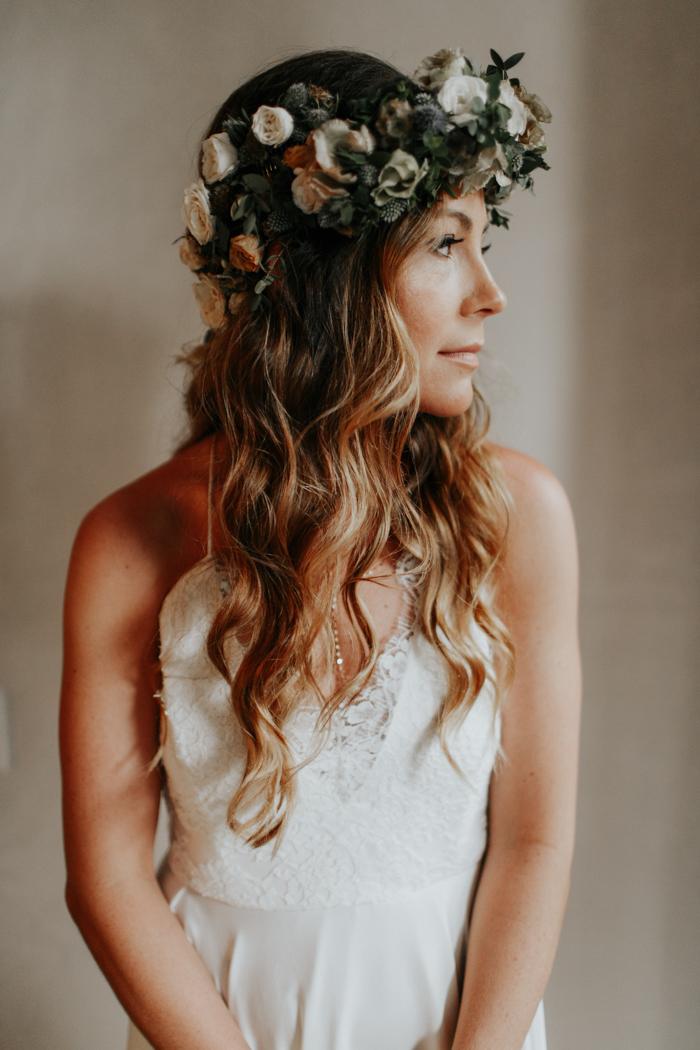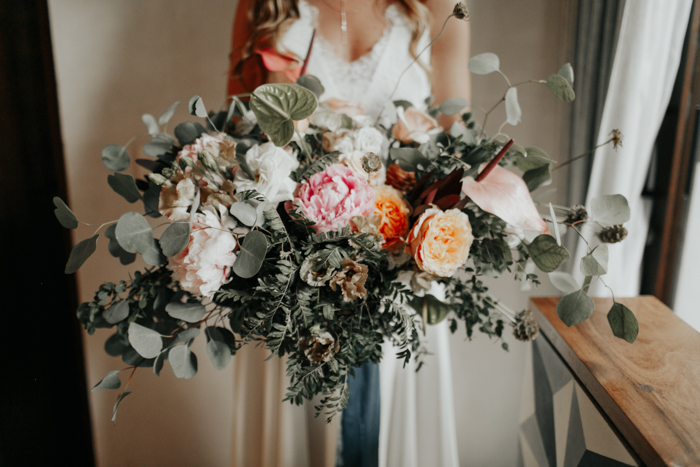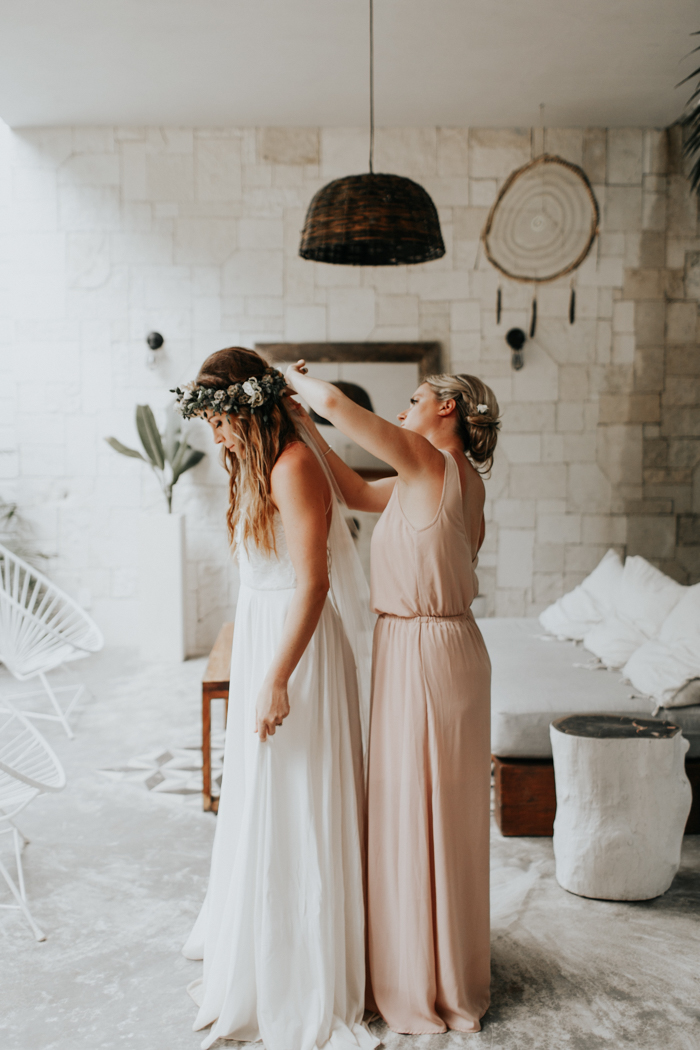 We chose our ceremony location because of the beauty of the hotel. It is very peaceful and provided a great villa for the girls to get ready away from the groomsmen and other guests with plenty of healthy food options for the day! The ceremony was held in the ocean view yoga room because the beach can be loud and windy. The yoga room also provided privacy from onlookers. We loved the staff at Sanara. Planning a destination wedding requires you to have a lot of confidence in the people who will execute your vision. Lauriane Gerard at Sanara was prompt and knowledgeable from the very first email, so we were set on Sanara from the beginning. She even recommended our wedding planner, Diana!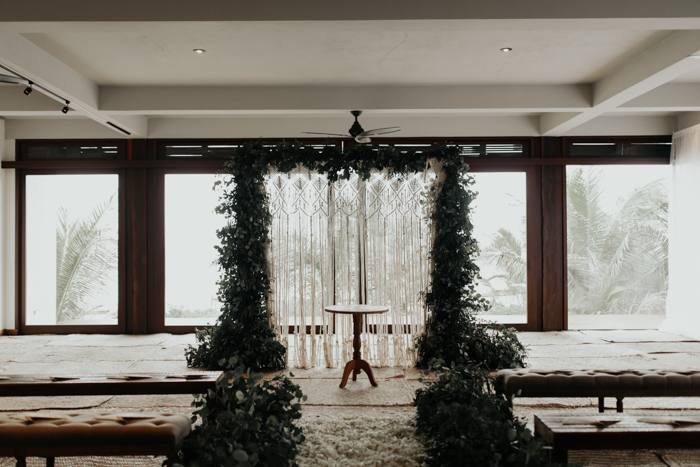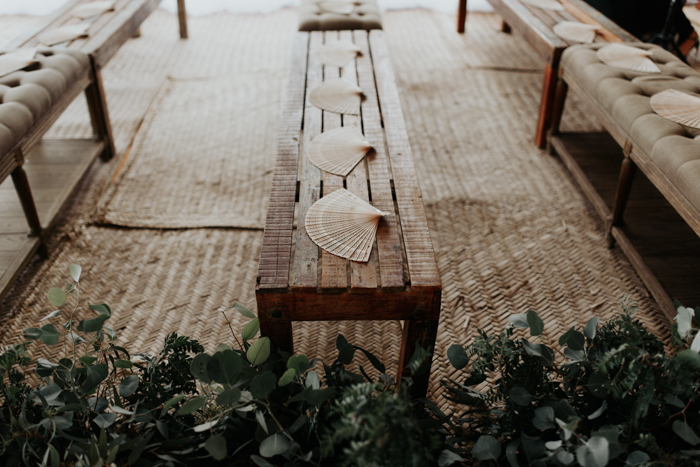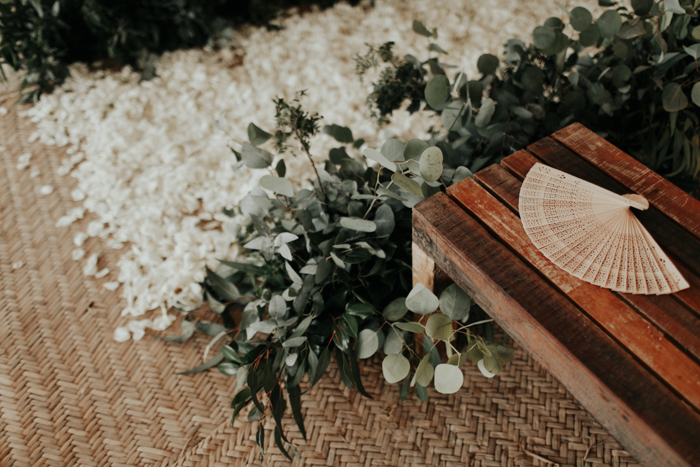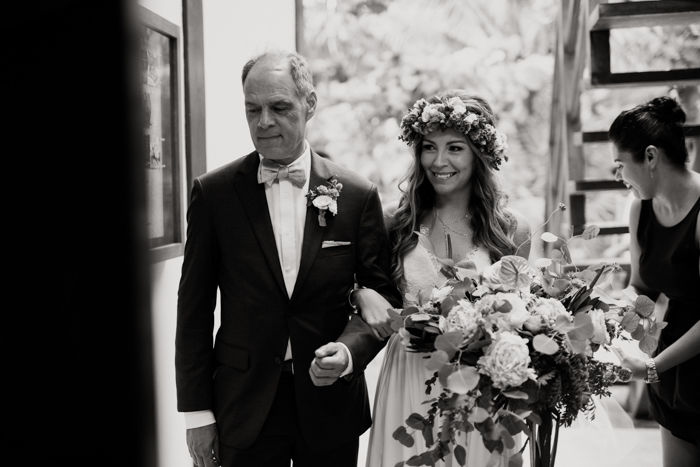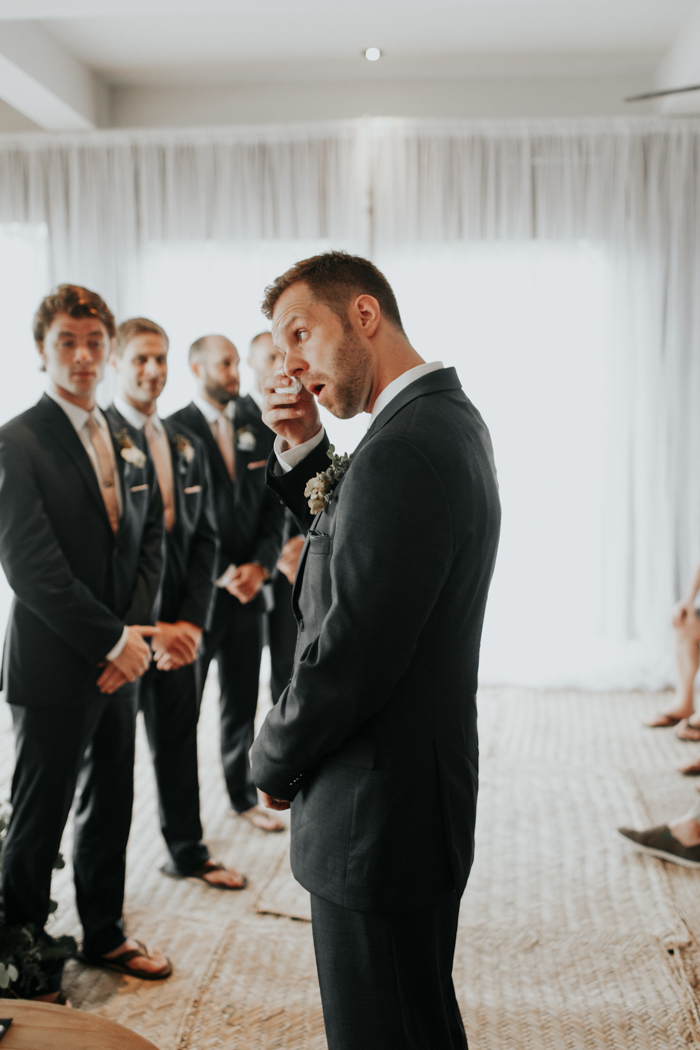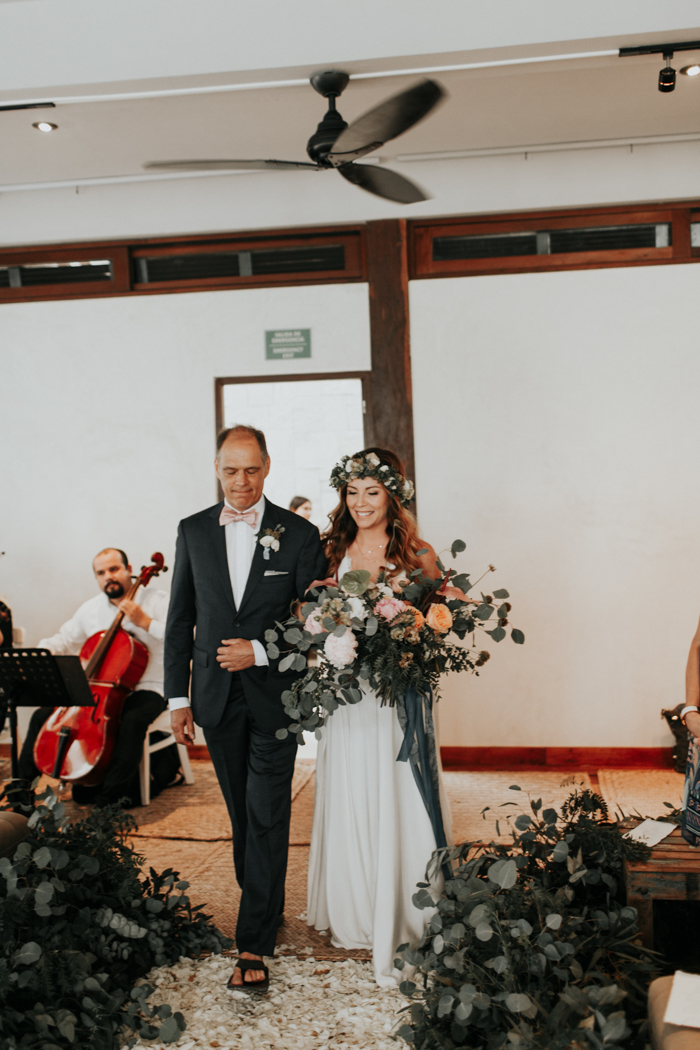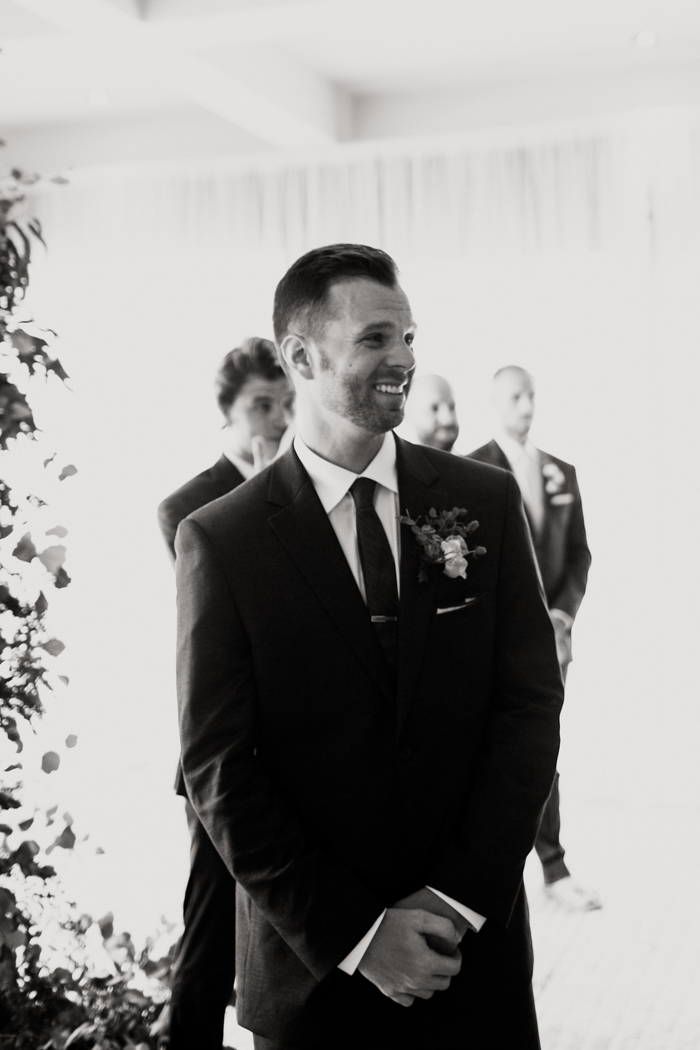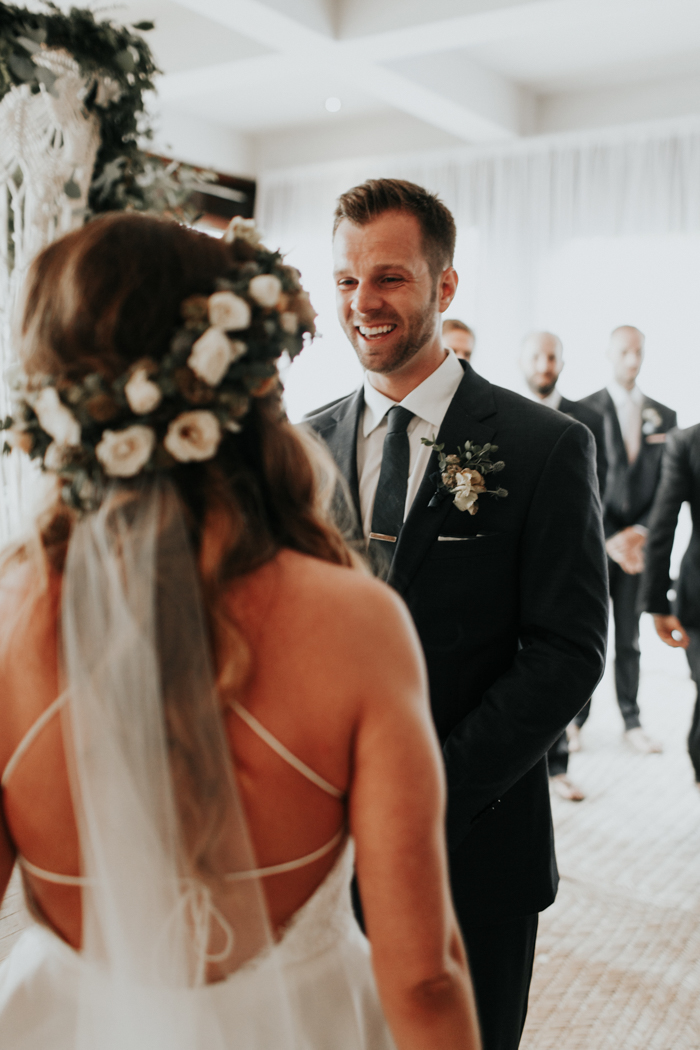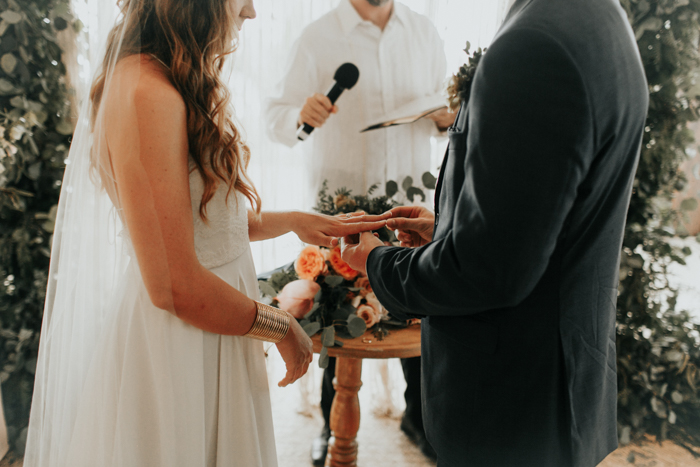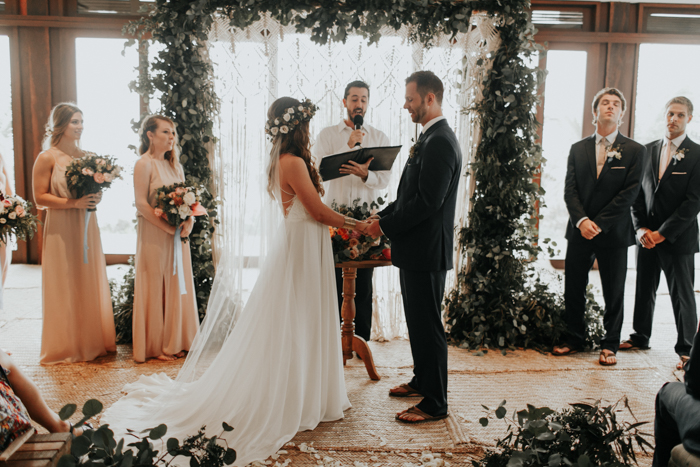 The whole week was memorable! Tulum is a magical place, which is why we chose it for our wedding. Most guests arrived 3 or 4 days before the wedding, so we got to explore Tulum with our favorite people. We've never been on a big family vacation before, so seeing everyone enjoying the beach and getting to know each other was the most memorable part of the wedding.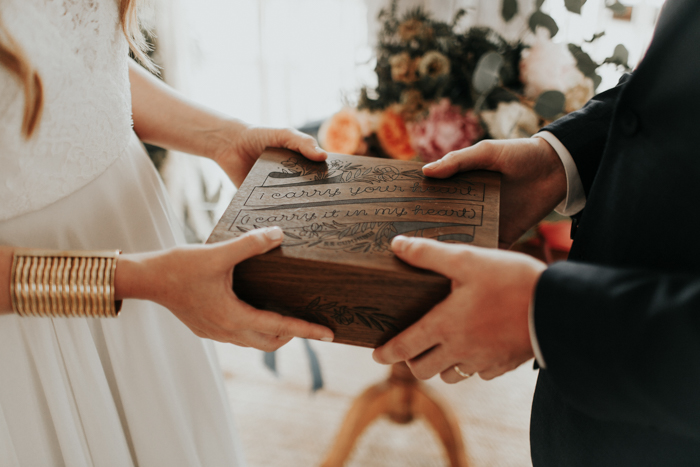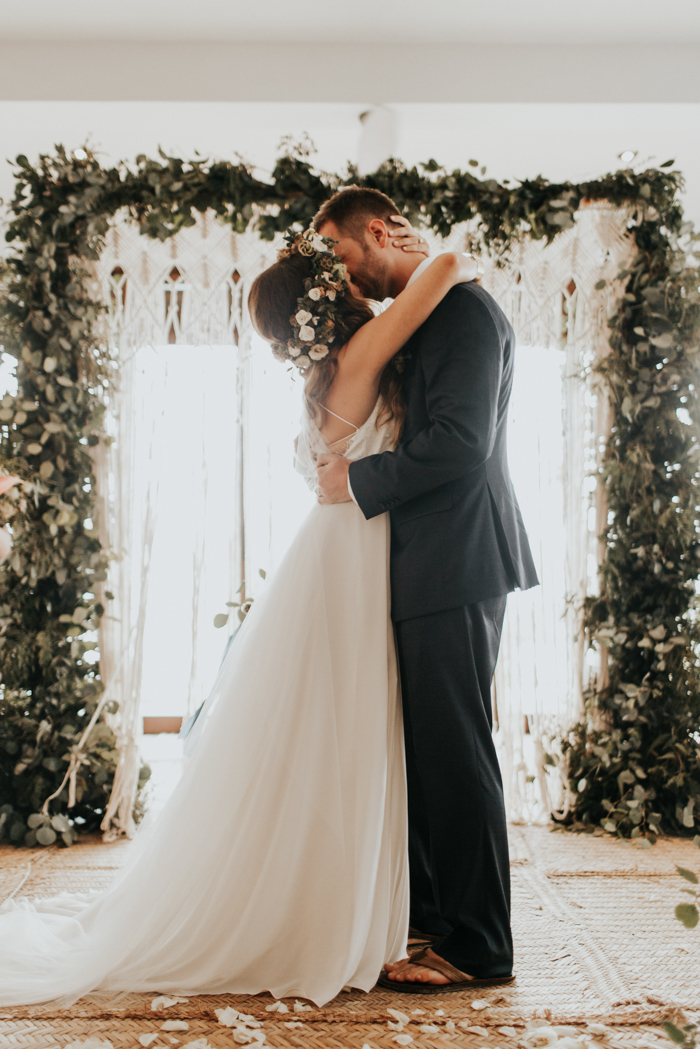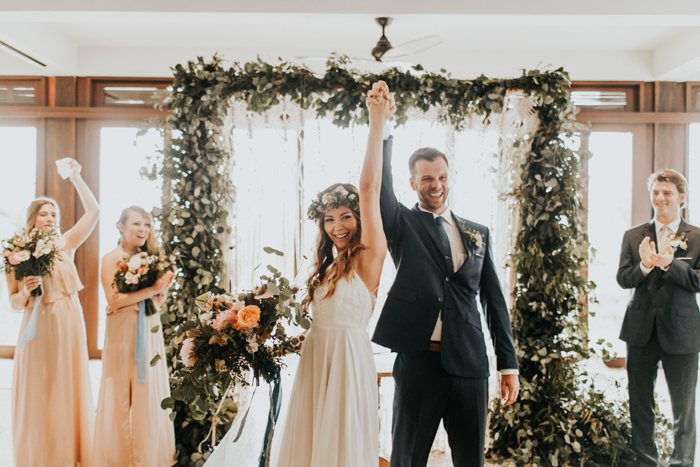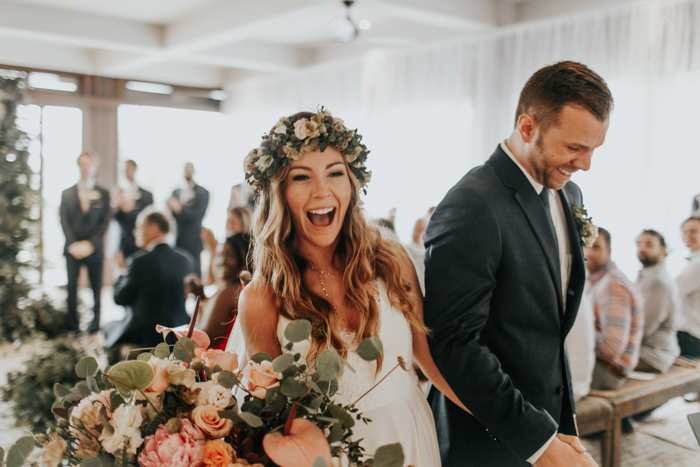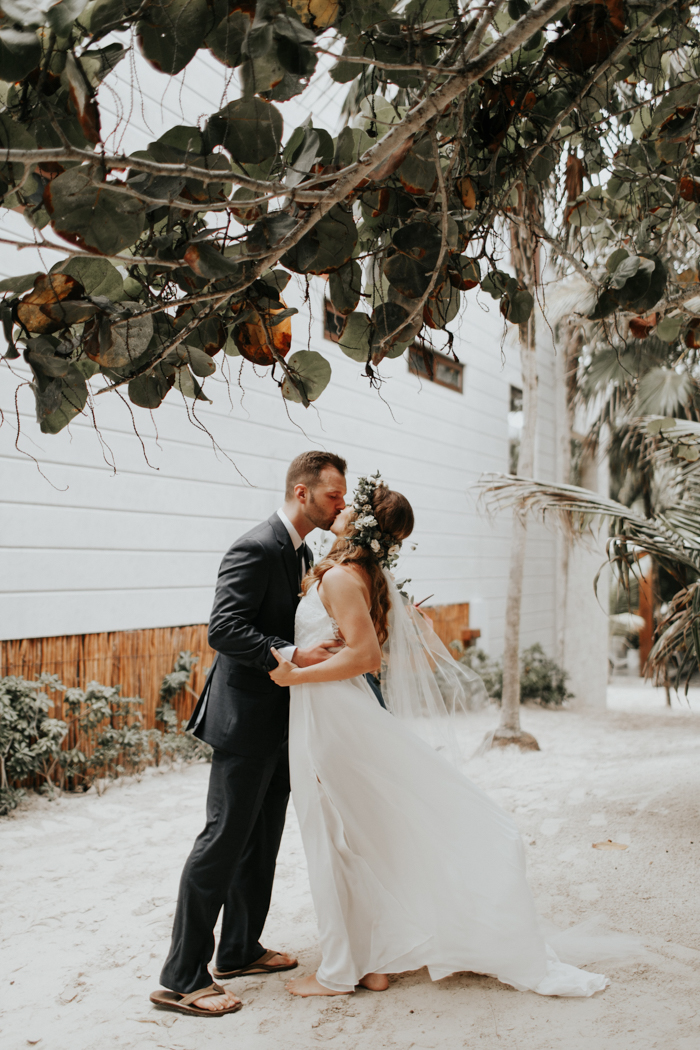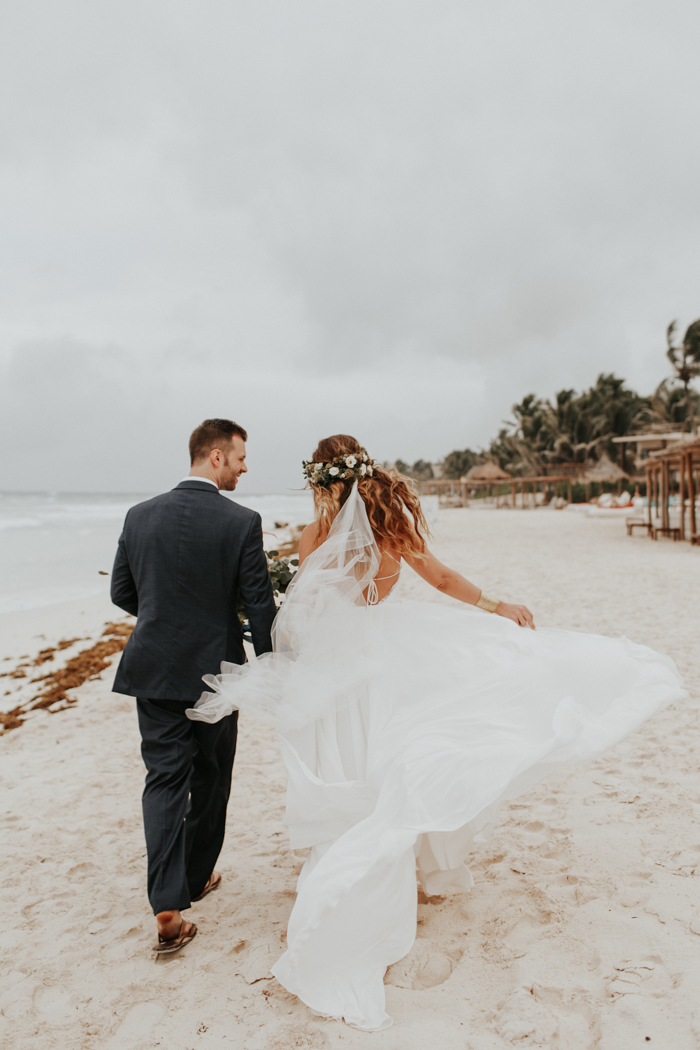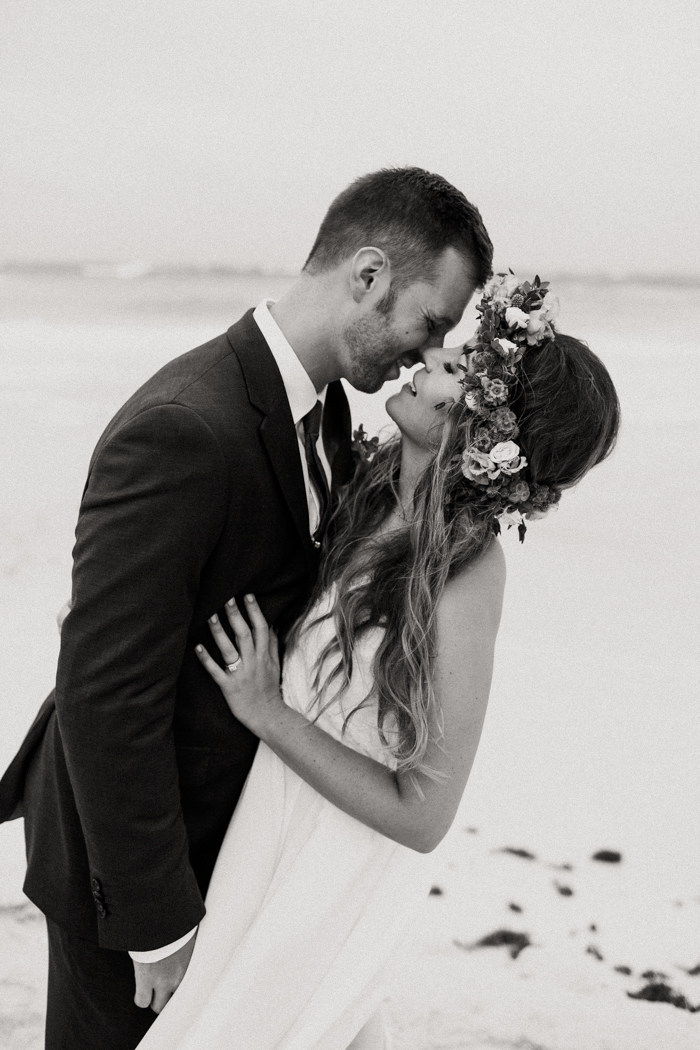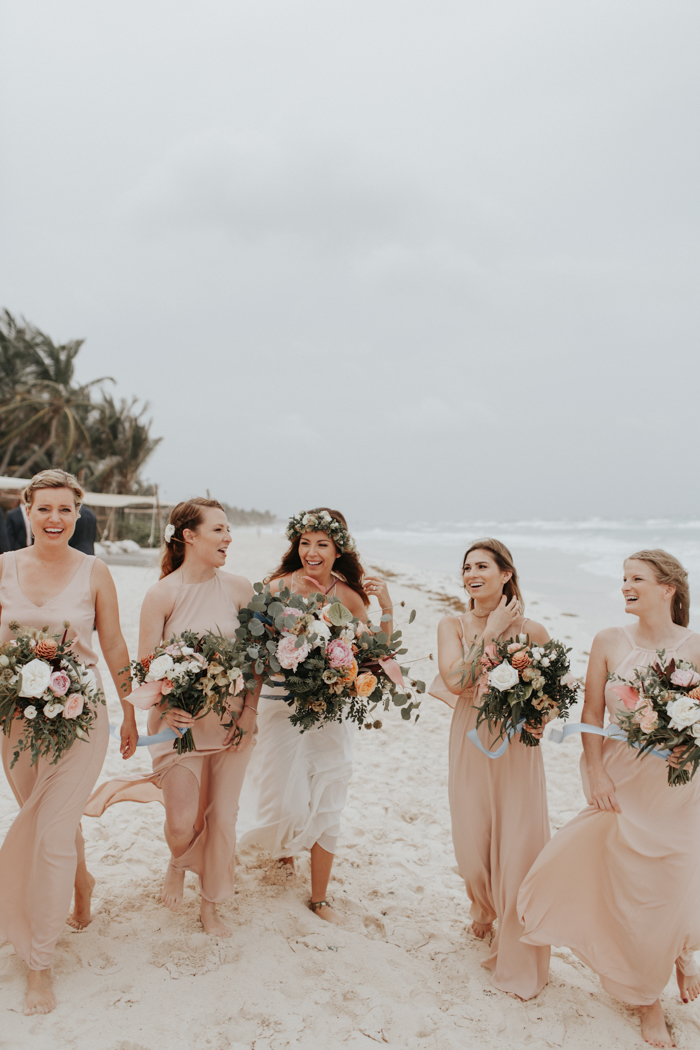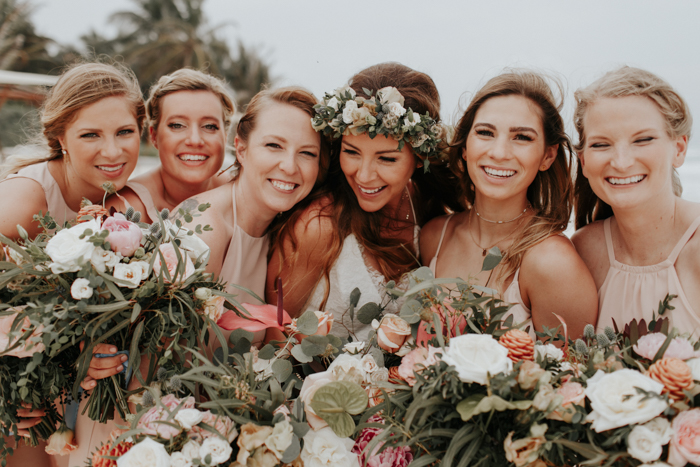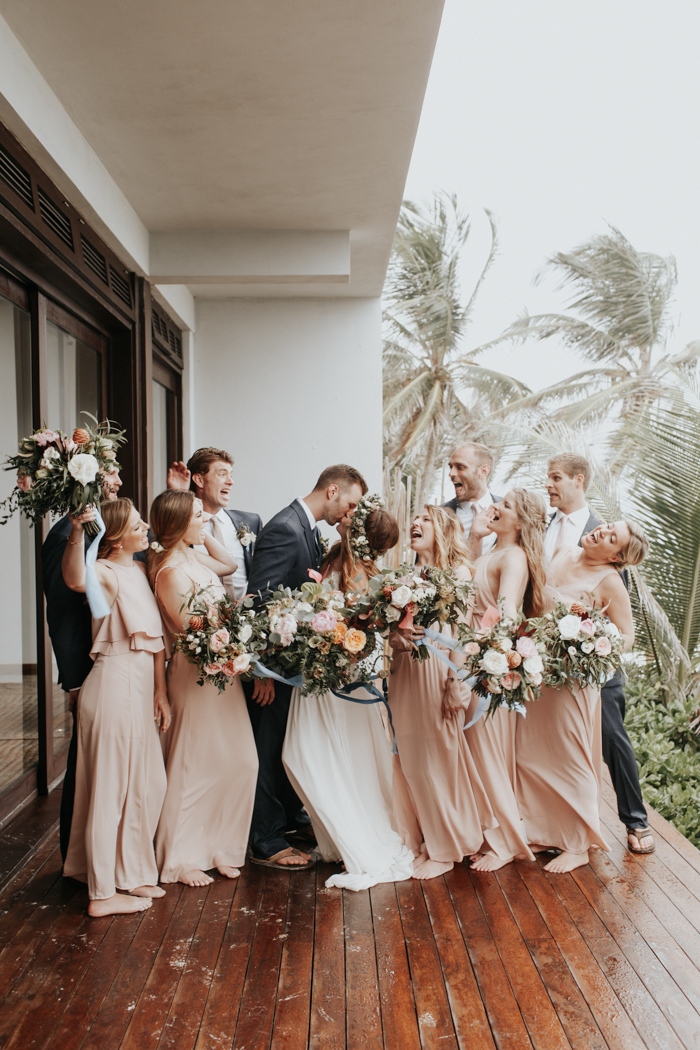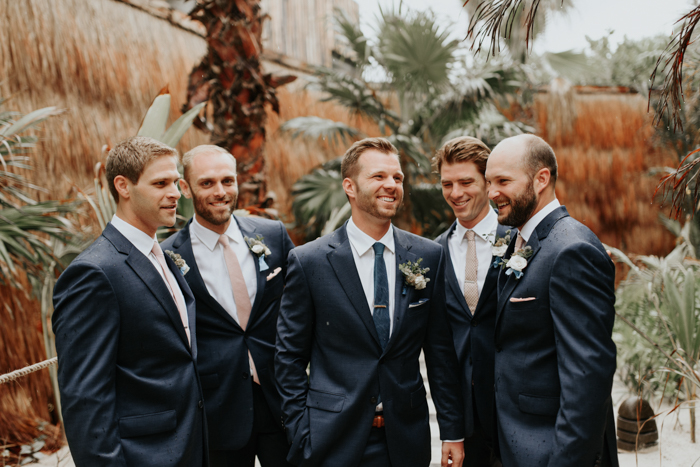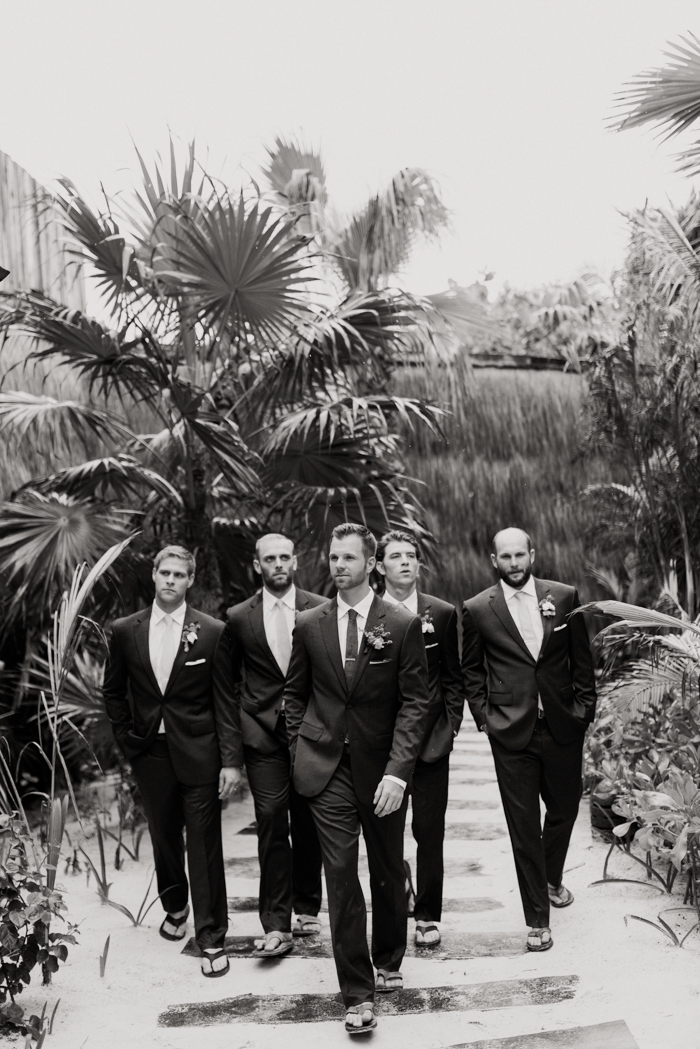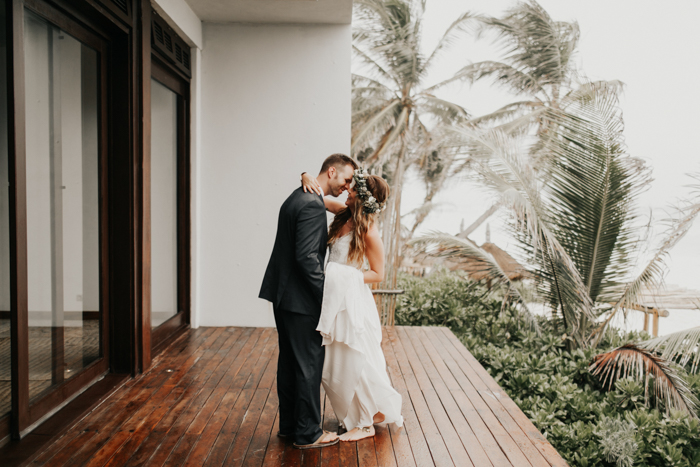 Stay focused on the point of the day – to celebrate love! Nothing can make you too stressed if you expect a few bumps along the way and remind yourself to enjoy the process.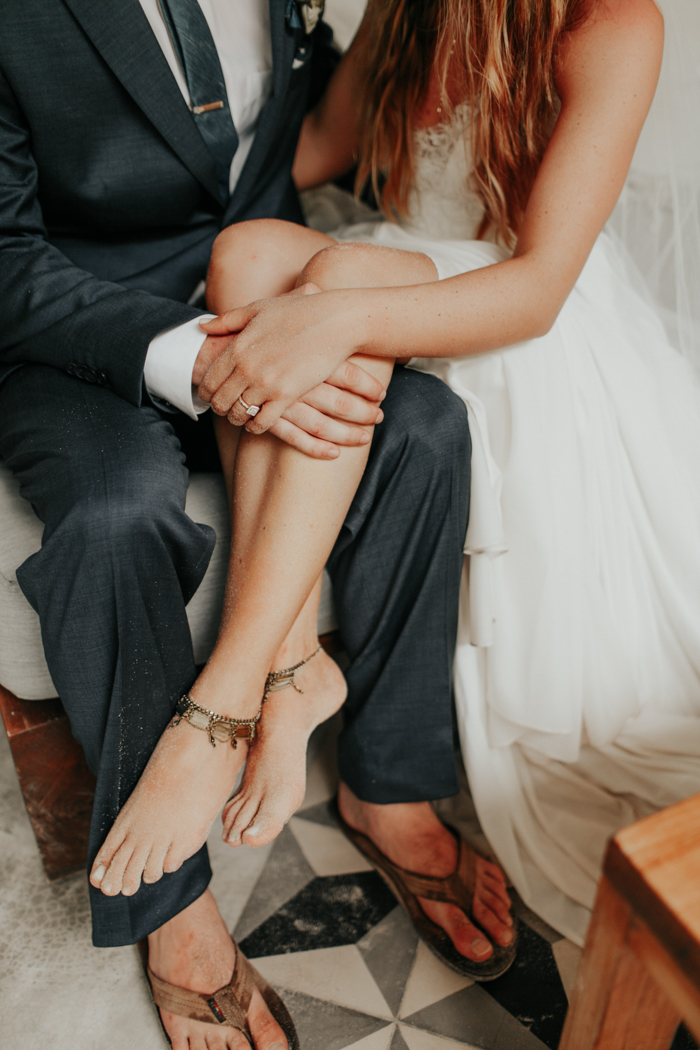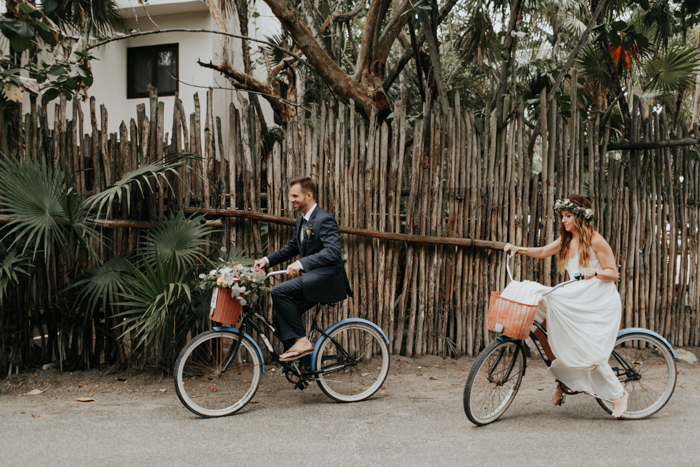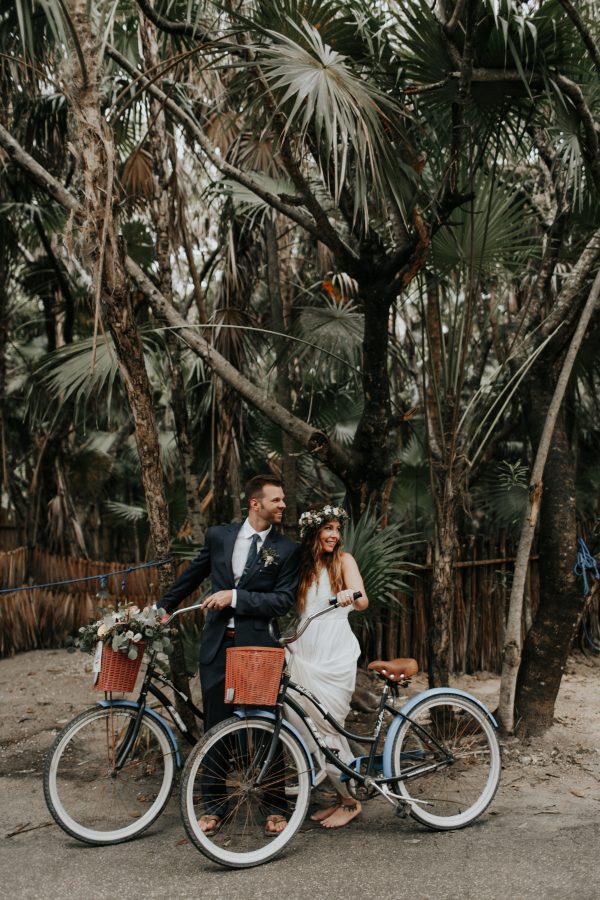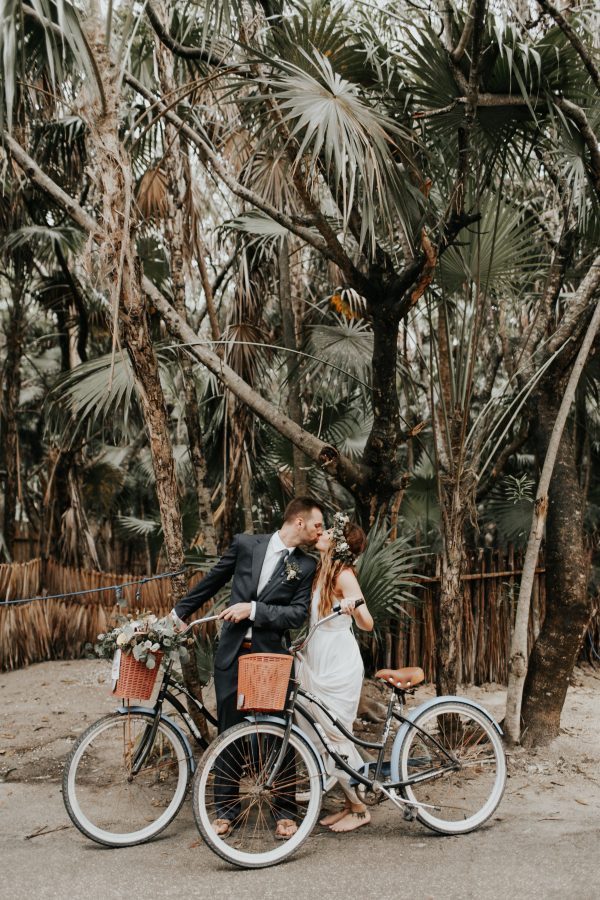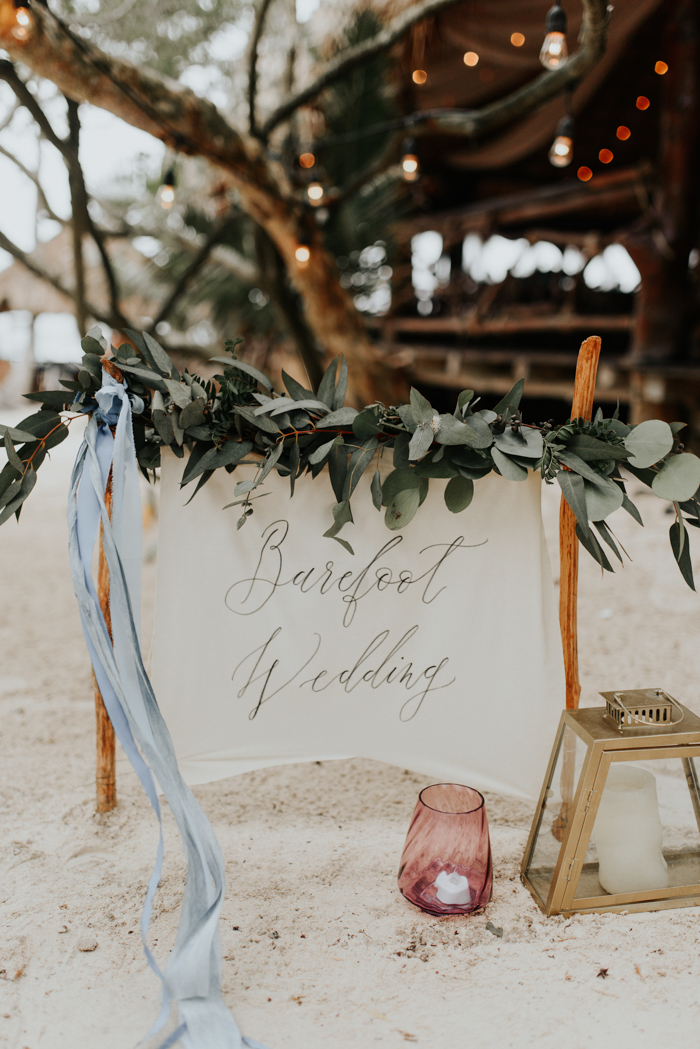 The reception was at Ak'iin Beach Club, which is just down the beach from Sanara. We liked how much beach was available for a dance floor, and the natural beach bar setting made for a really fun party. The palapas were beautiful and allowed a backup plan in case of rain. It definitely rained on our wedding day, but it stopped right before the ceremony started!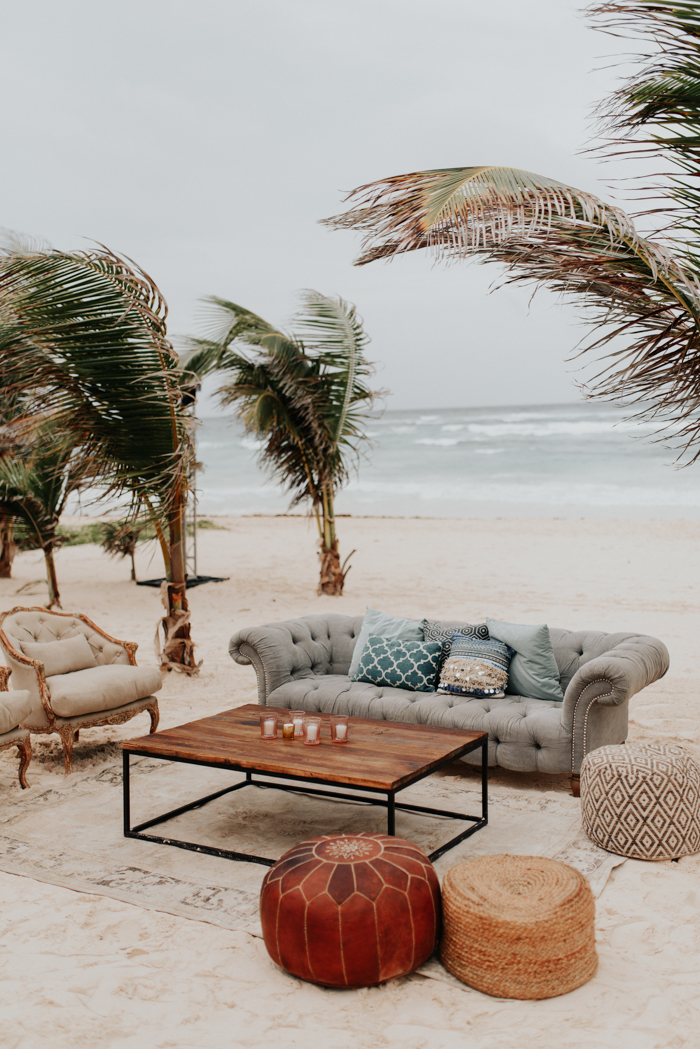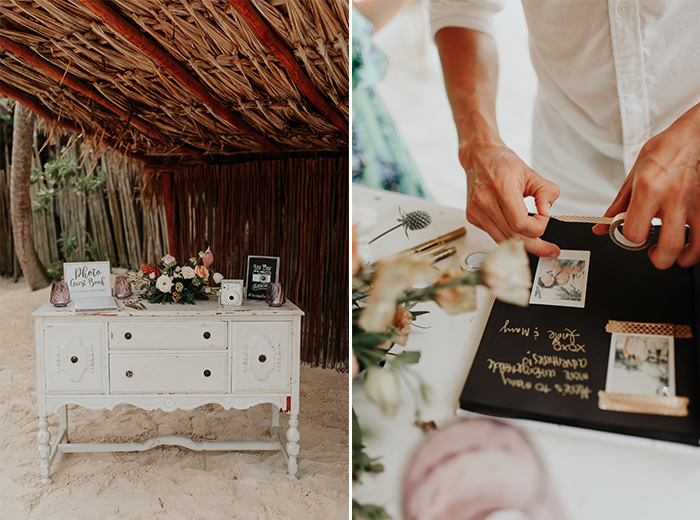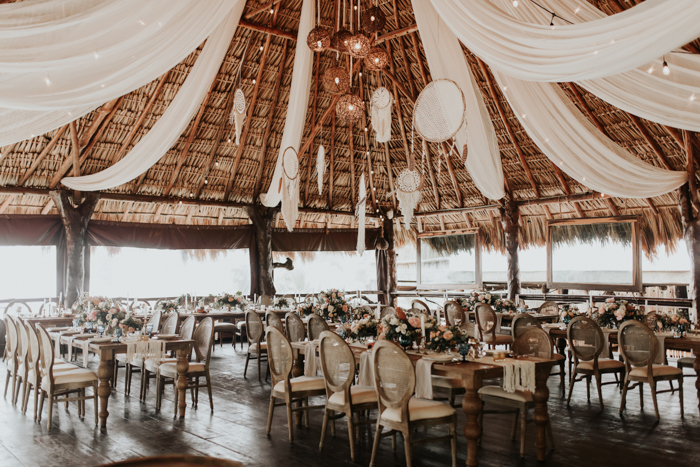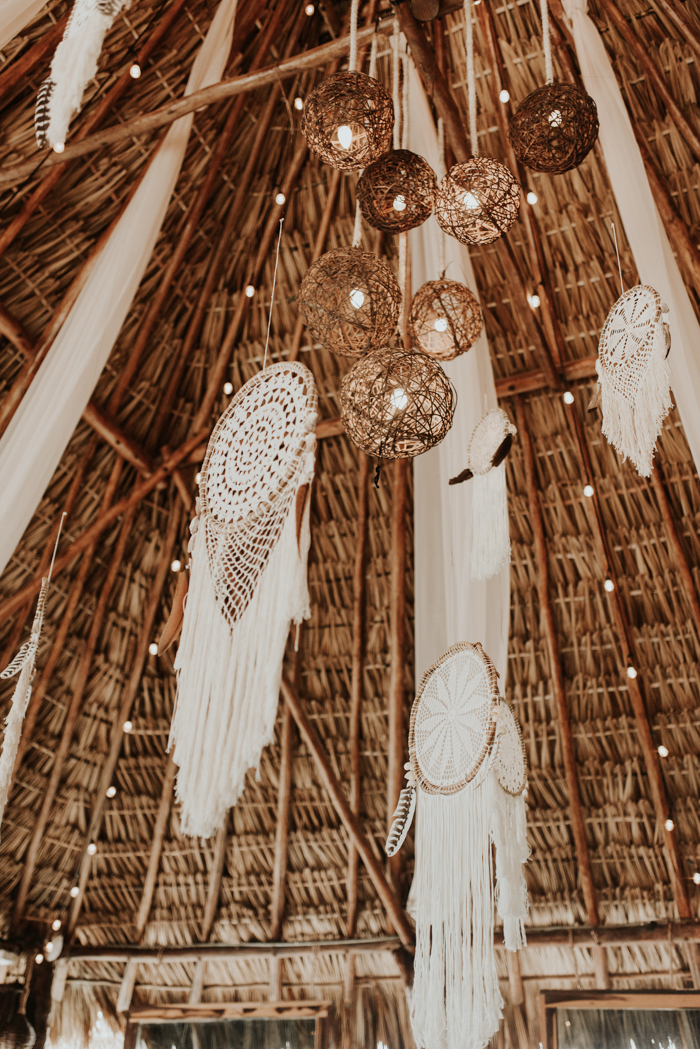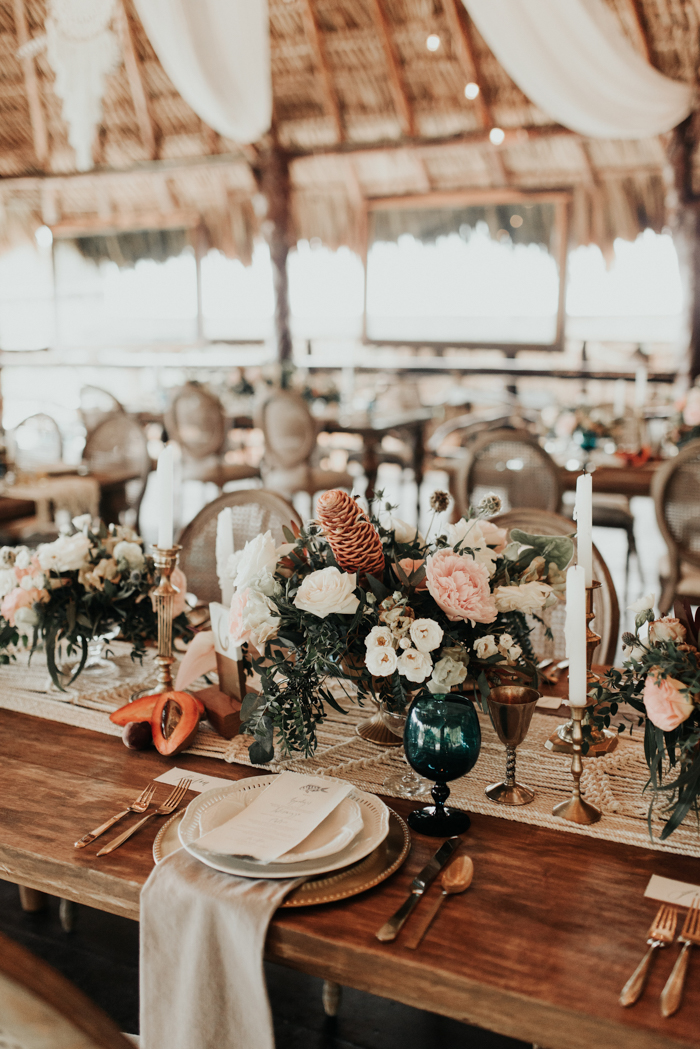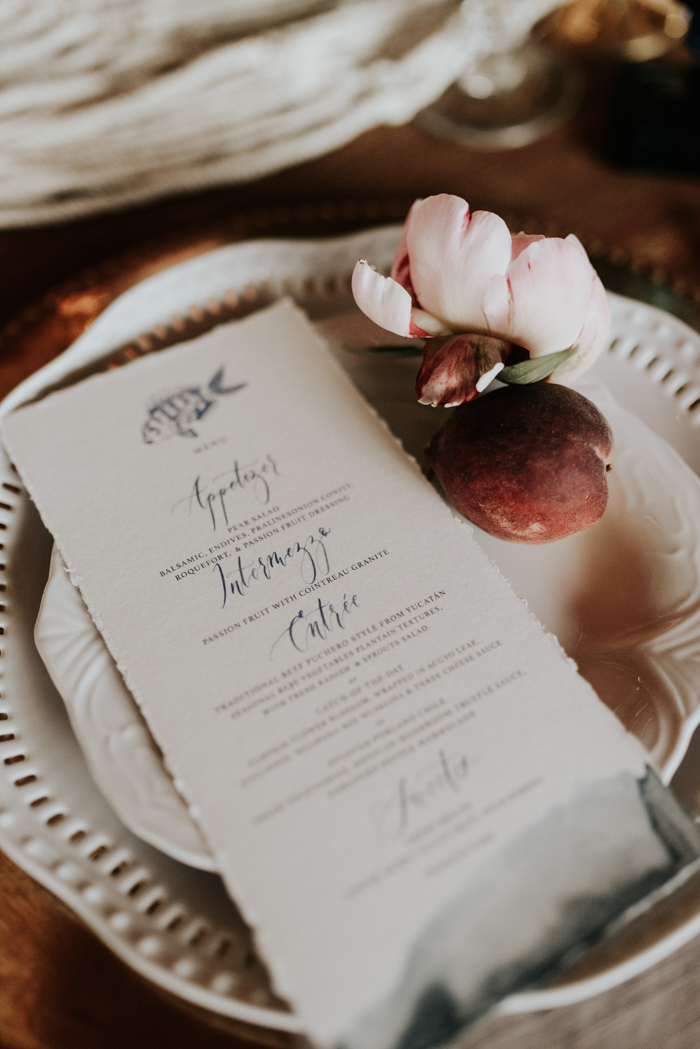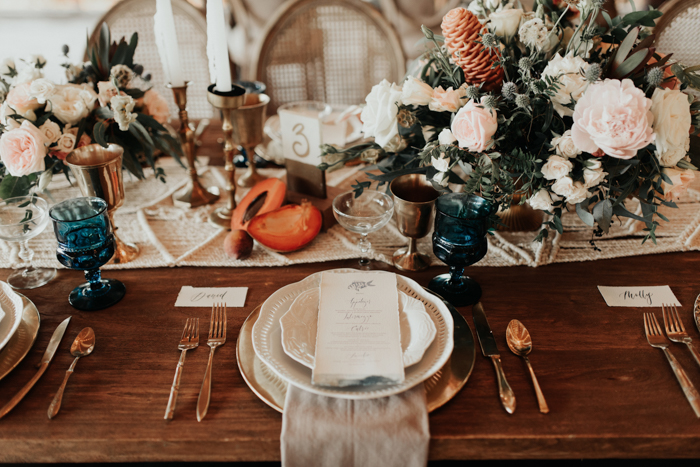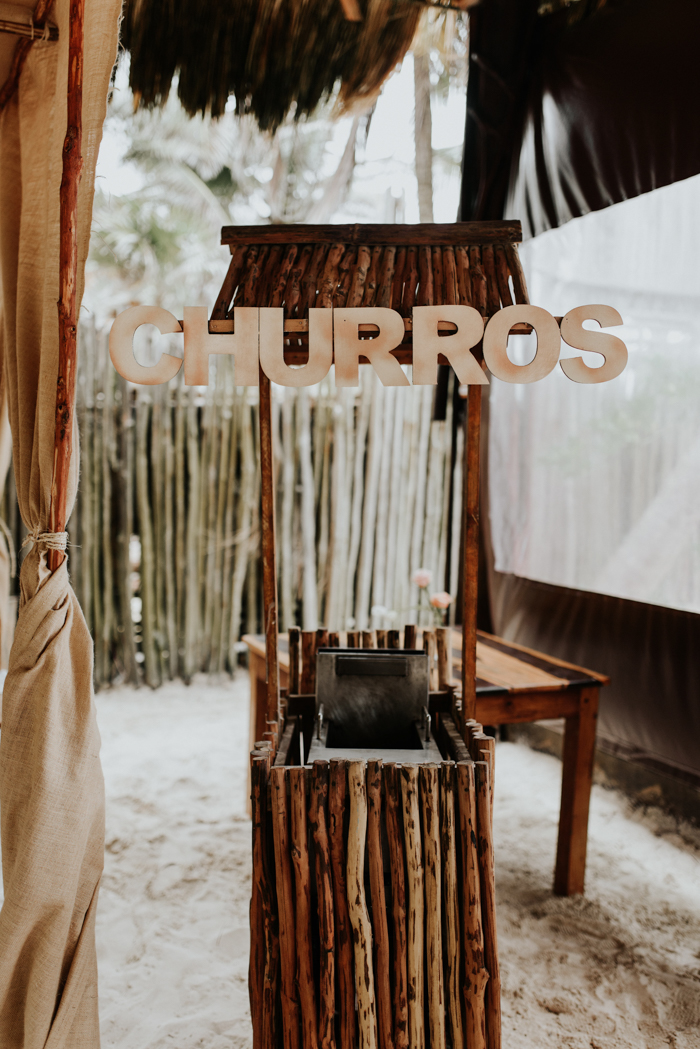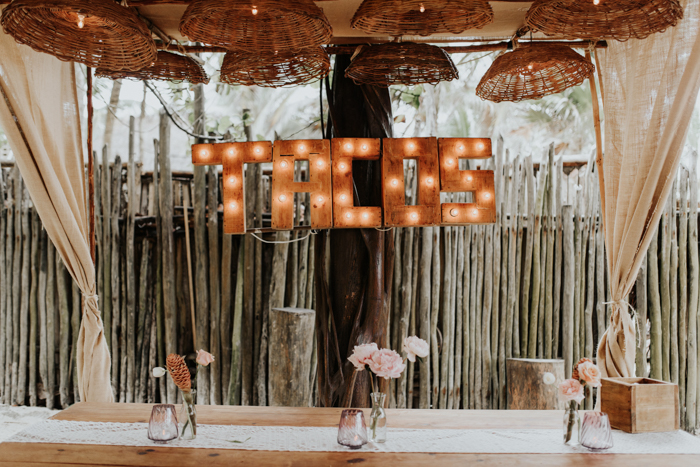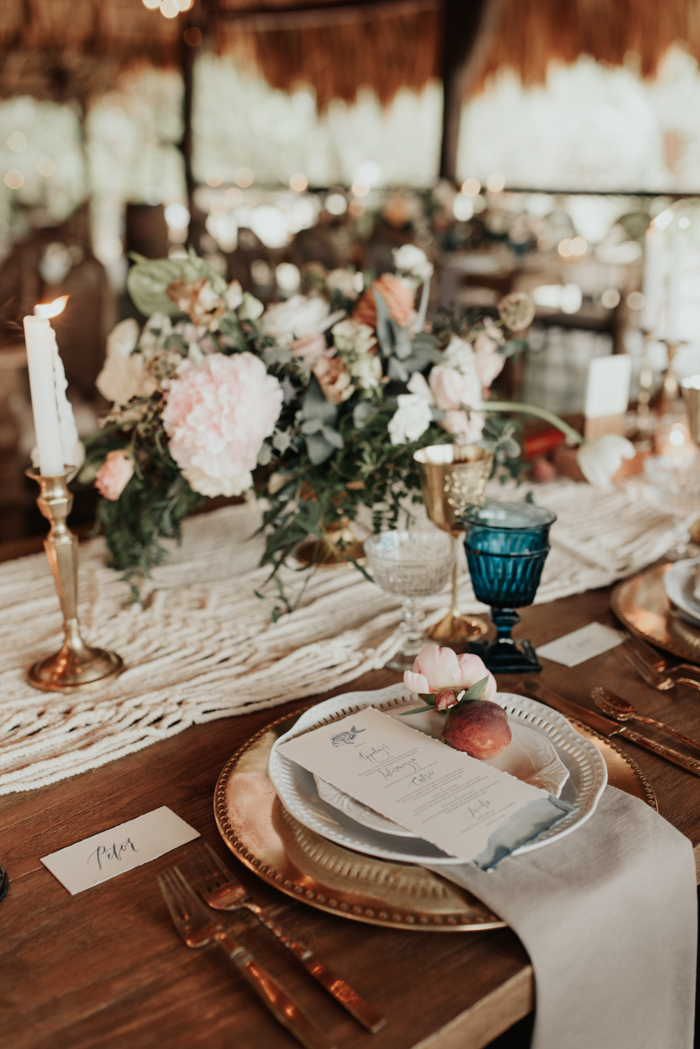 Indigo and dusty rose. We liked that those colors don't detract from the beauty of the flowers and natural environment. I also thought those colors would look awesome with Melissa's photography style.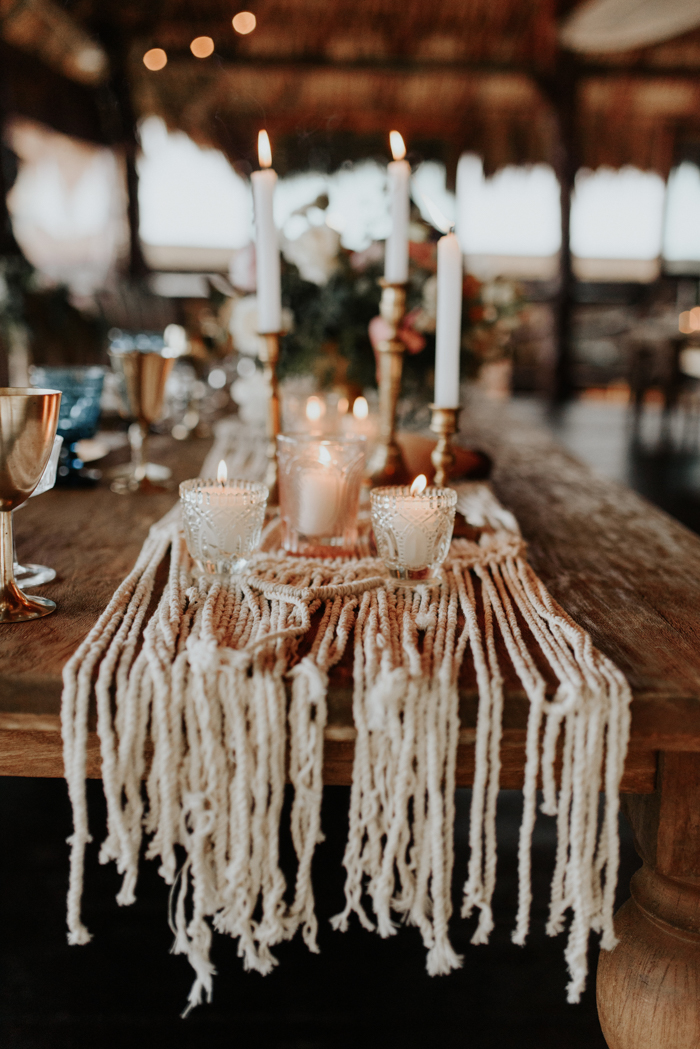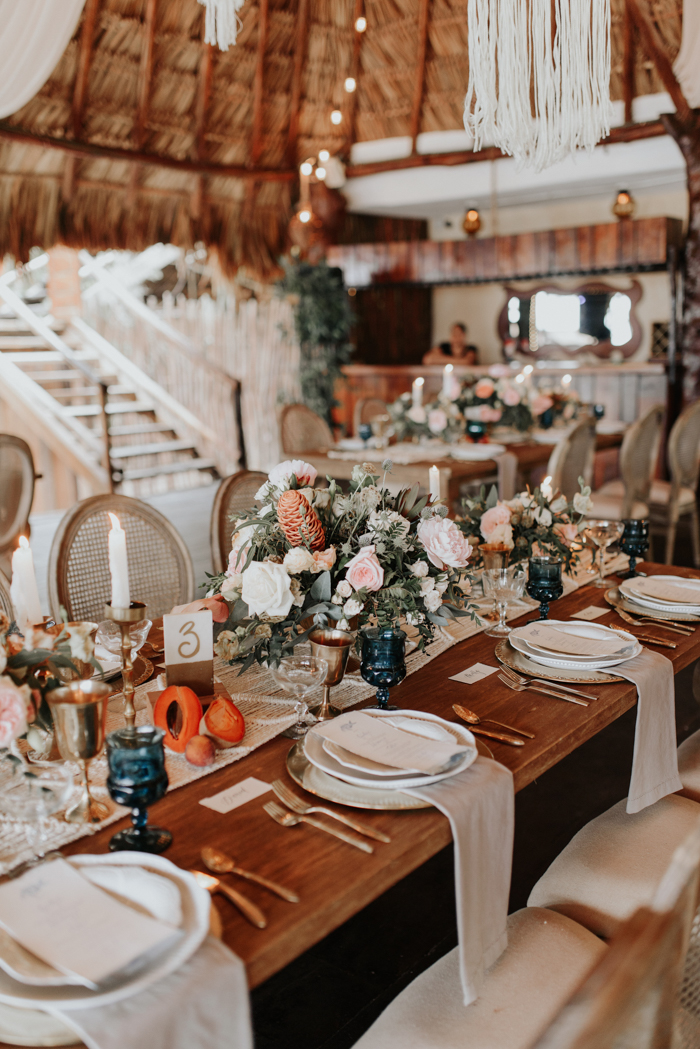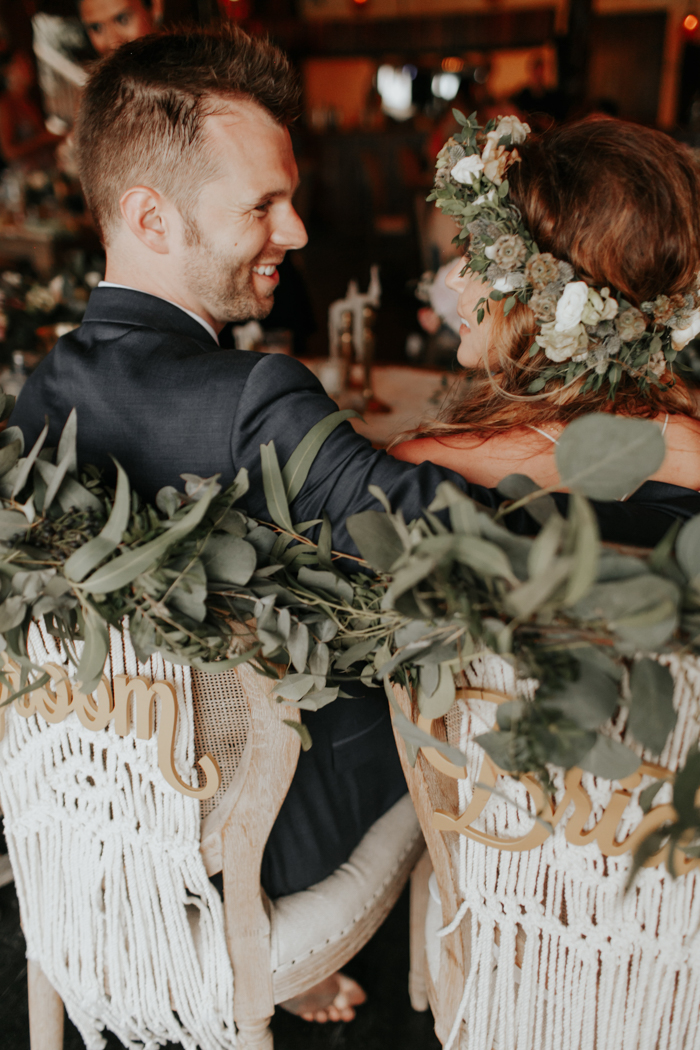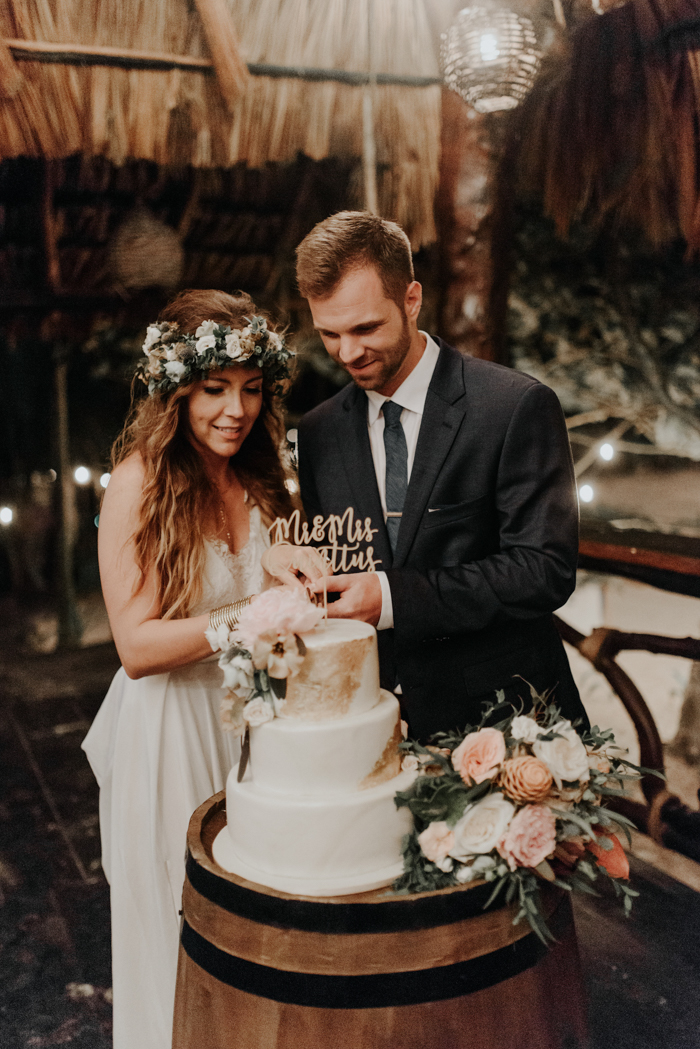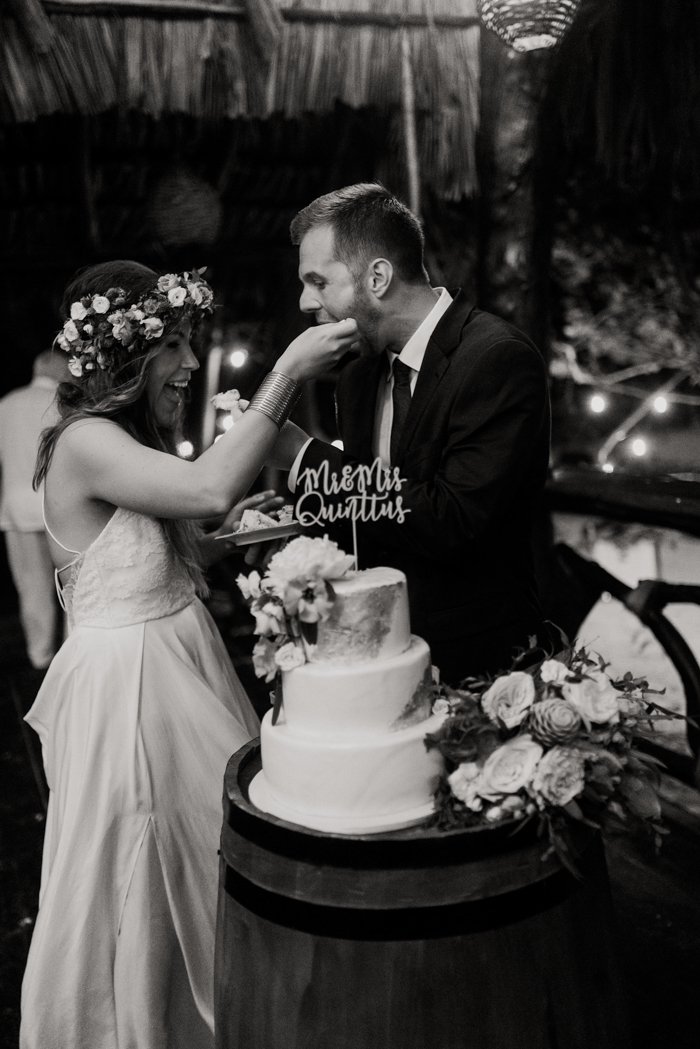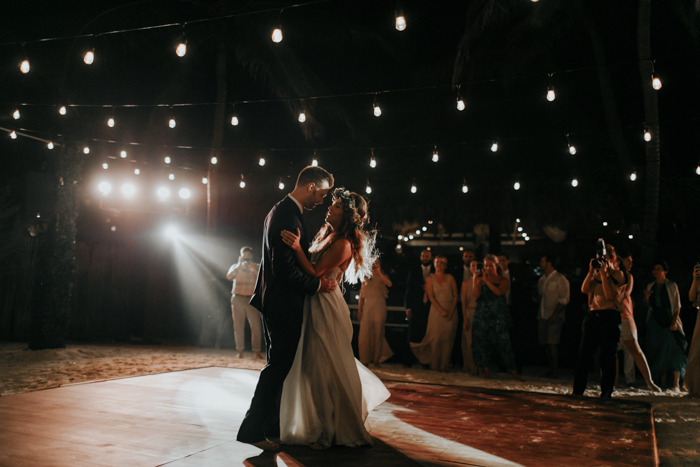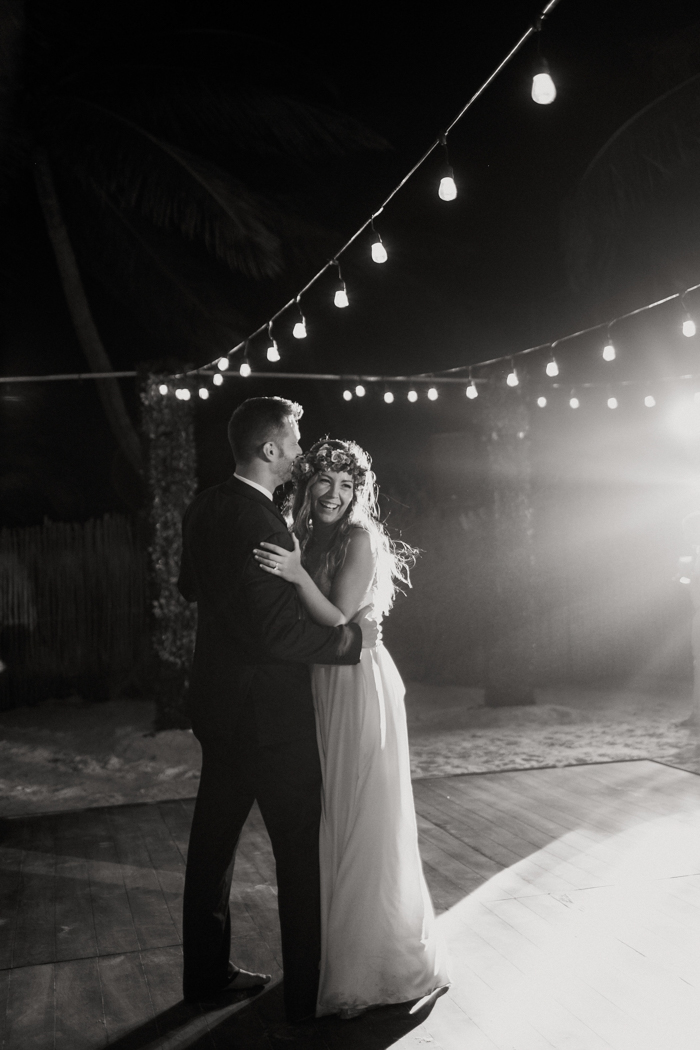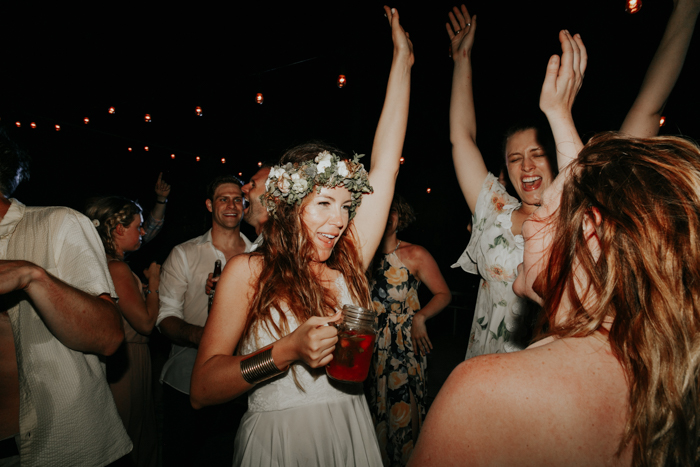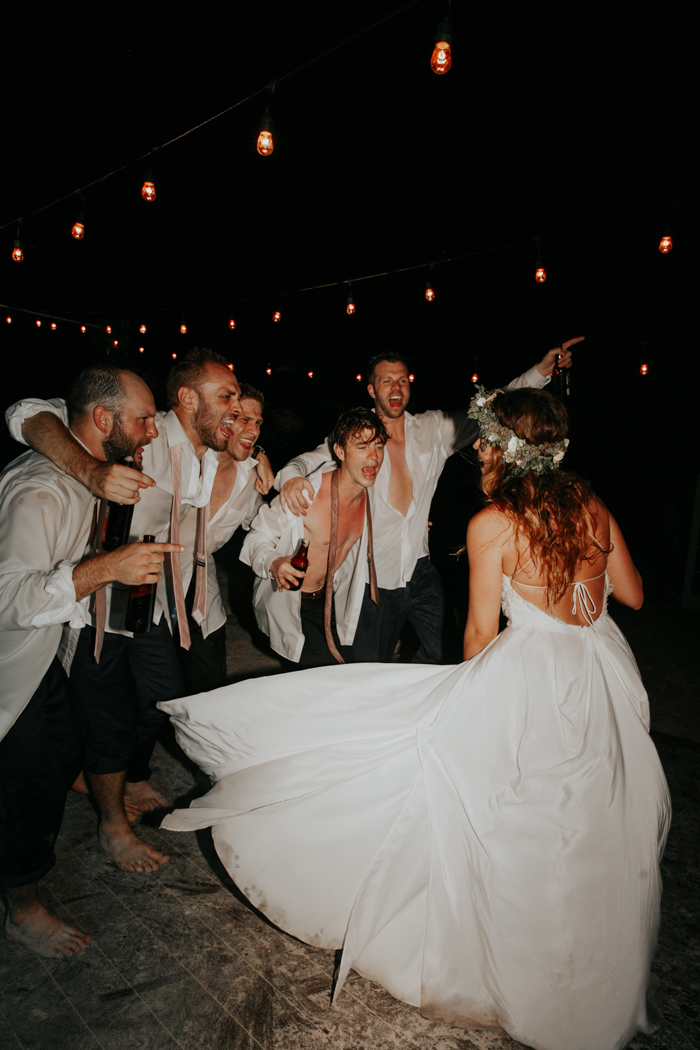 The most memorable part of the actual wedding day was towards the end of the night – when a group of our friends decided to lift us up onto their shoulders while we were all dancing. It was such an organic and euphoric moment, and it made us feel really loved.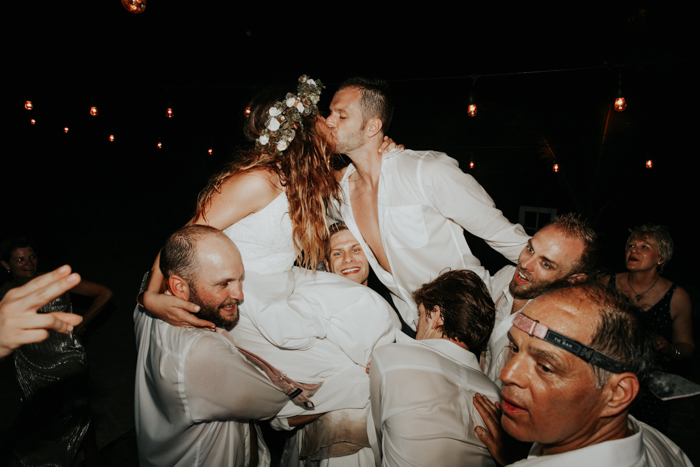 Congratulations to Casie and Peter on their wedding, and a special thanks to Melissa Marshall for sharing this wedding with Junebug! For more bohemian weddings, take a look at this Costa Rica beach wedding that embodies relaxed luxury.