Things are looking a little different in 2021—thankfully. Because of travel limitations and changes in couples' wedding priorities, more couples are opting for backyard weddings. We're here for any celebrations of love. With so many weddings at home, many guests are left wondering what to wear to these events. To help you save time and stress less, we've compiled a list of backyard wedding guest outfits for everyone.
Before we begin, we wanted to share a few Junebug outfit tips for you:
Make sure you are following the dress code of the wedding. If the invites include words like black tie, formal, or semi-formal be sure to stick to those
Be sure to wear sunscreen and pack a mini bottle to reapply as needed
Dresses As Backyard Wedding Guest Outfits
Whether it's spring or summer, dresses are always a great option to stay cool and look great! These options look great at any backyard wedding. Keep in mind that if you're attending a wedding in a warm climate you'll want to opt for the cotton and linen options.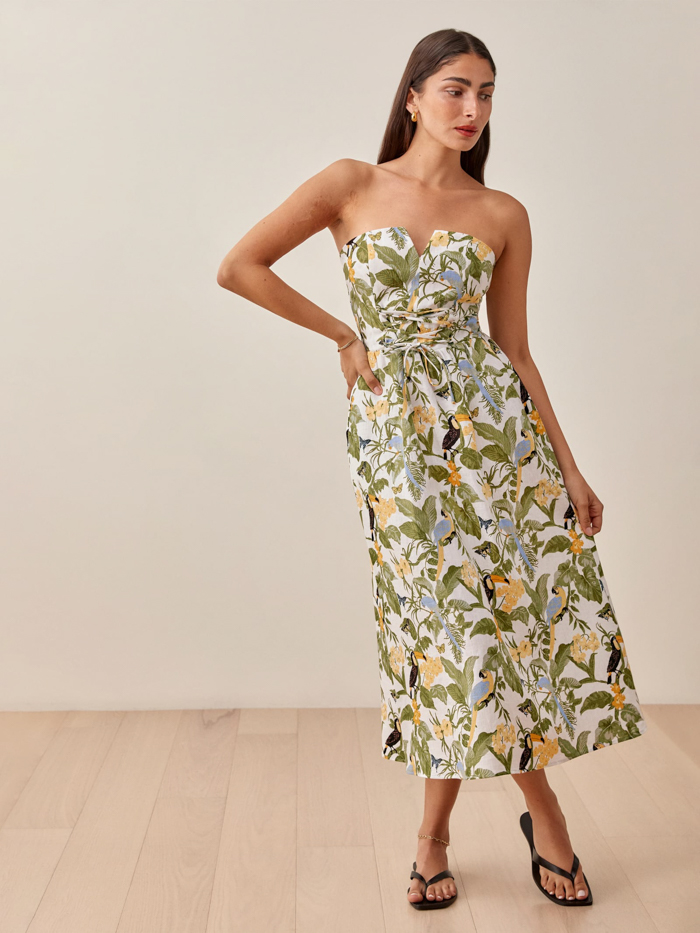 Shop this dress here.
Jumpsuits Made for Backyard Wedding Ceremonies
Dresses aren't for everyone. Any jumpsuit or romper works great for backyard weddings, especially if you plan on playing any lawn games or hitting the dance floor. These jumpsuits range in formality and are all comfortable for a long ceremony.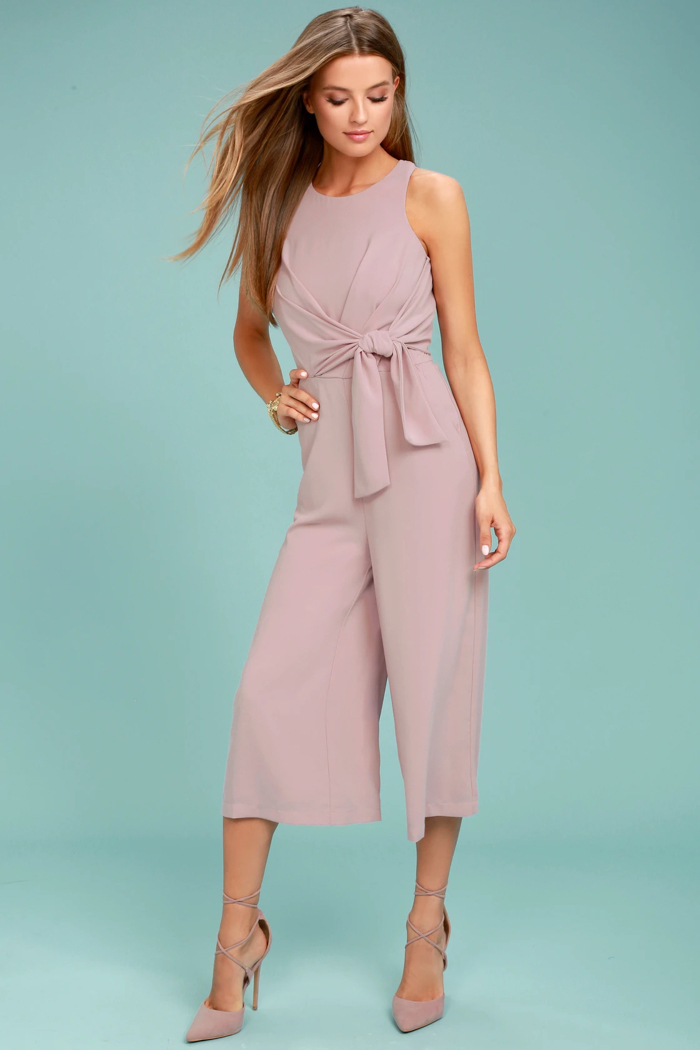 Shop this jumpsuit here.
Short-Sleeve Collared Shirts
You can't go wrong with a collared shirt and a good pair of pants. Regardless of the season, this combo will keep you cool and have you looking fabulous for any backyard wedding.
Junebug Tip:
Try a French tuck (yes, just like Tan France always suggests). It's a great way to look polished without having to tuck in your shirt all the way.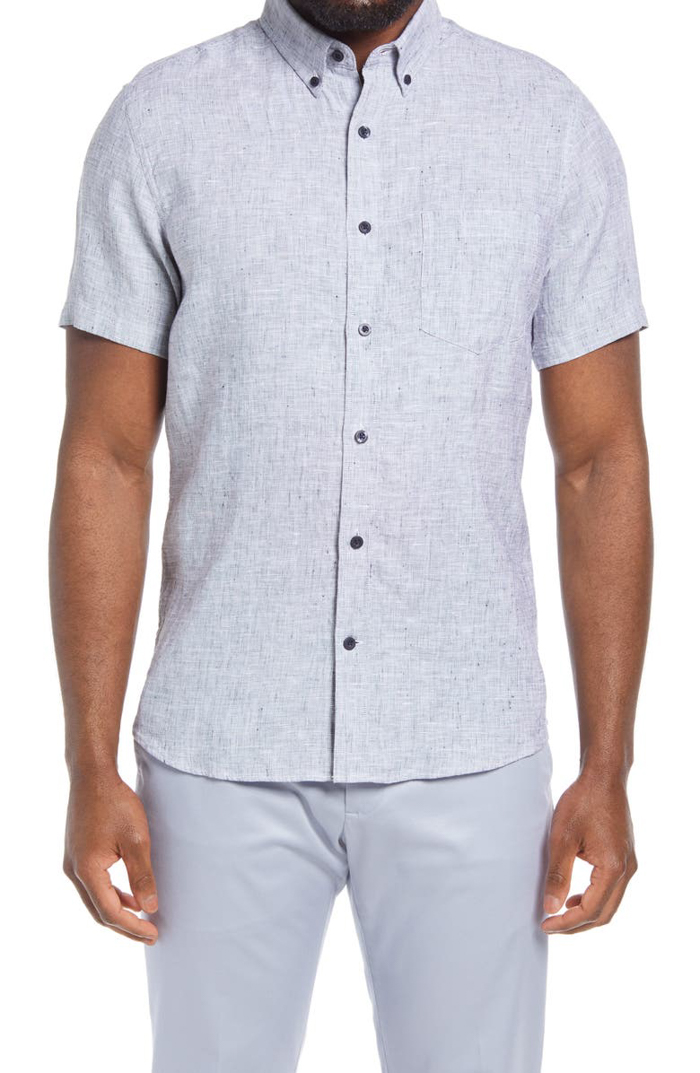 Shop this shirt here.
The Perfect Pants
To pair perfectly with the collared shirts above, these cotton and linen pants are perfect for backyard weddings. By sticking with cotton and linen pants, you'll stay more comfortable during the day, especially for spring and summer weddings.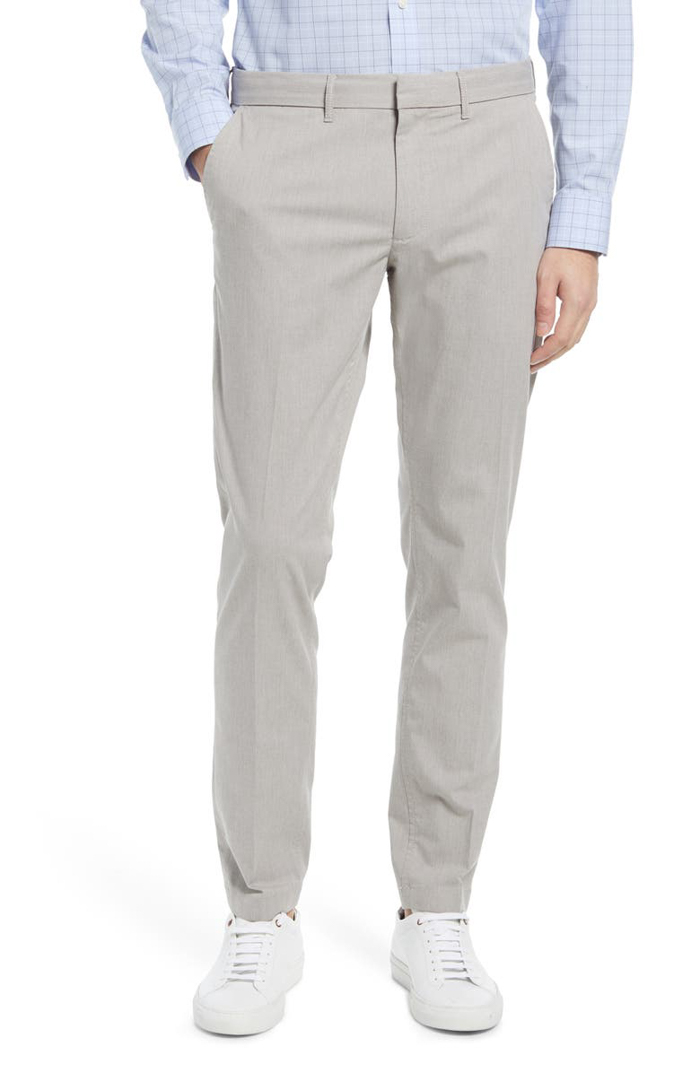 Shop these pants here.
Grass-Approved Shoes
If you've been invited to a backyard wedding, odds are you're going to walk on grass or uneven ground. Instead of wearing your brand new white shoes or your sky-high heels, try these options. We promise that you and your feet will be much happier.
If you really want to wear a heel, opt for wedges, or low heels. Our favorite wedges are below, but you can also shop these low-heel options—perfect for backyards of any kind.
Finding the perfect backyard wedding guest outfit is now a breeze! You can focus on finding the happy couple a wedding gift. If they don't have a registry to go off of don't stress! Check out these Amazon wedding registry ideas to find the perfect gift—especially if you need to use that two-day shipping.