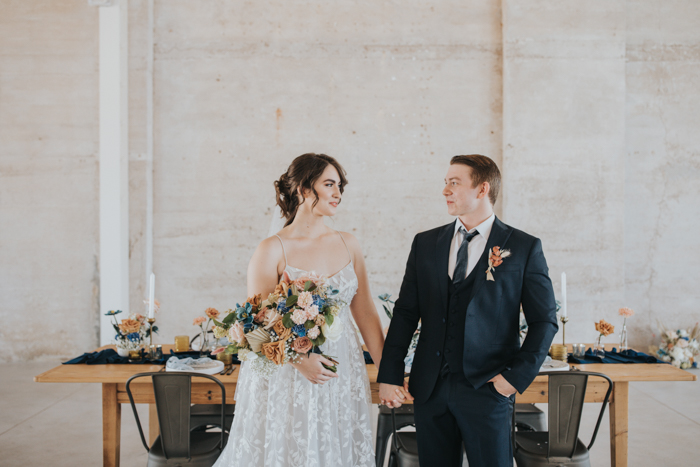 When planning your dream wedding, it's sometimes the smallest details that make the biggest impact. Which rings true in this playful micro wedding inspiration, brought to life by wedding planner Etc Coordinators and a talented team of vendors. They wanted to create inspiration that proves you don't need an abundance of lavish decor to make a statement.
The Ice Plant Building—a historic, concrete wedding venue in Texas—made a stunning blank canvas for this micro wedding. To enhance the neutral space, Foxglove and Grace incorporated muted jewel-toned floral arrangements throughout the venue. Of course, the most eye-catching addition was the ceremony backdrop—a greenery-filled wall with a "better together" neon sign. Because, why have one ceremony arch when you could have a whole wall—right?
Gaby Deimeke Photography captured every element that took this micro wedding to the next level. From the elegant fashion to the jaw-dropping floral installations and everything in between. Whether you're in search of a ceremony backdrop unlike any other or in need of timeless wedding inspiration, this playful micro wedding is what you've been searching for.
Photographer's Thoughts On This Playful Micro Wedding Inspiration
While the exterior of The Ice Plant Building is inconspicuous amid downtown La Grange, the impeccable indoor lighting and unique concrete details were the inspiration for our Moody Blues shoot. The venue offered a beautiful blank slate for muted jewel tones. Modern details mixed with lushy textures were the perfect combination in this timeless setting. Their butterfly wall provides a romantic backdrop for new beginnings, too. We loved this playful feature to highlight the couple and bridesmaids.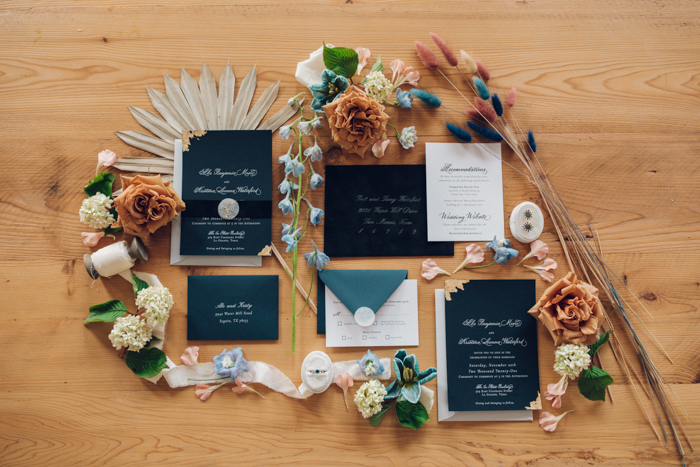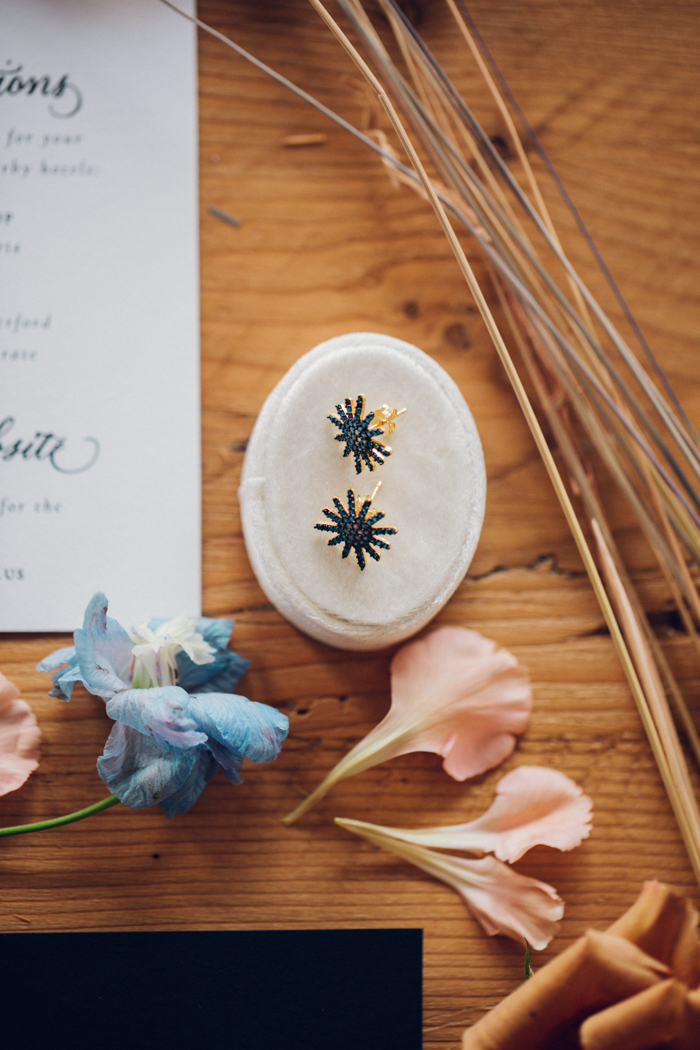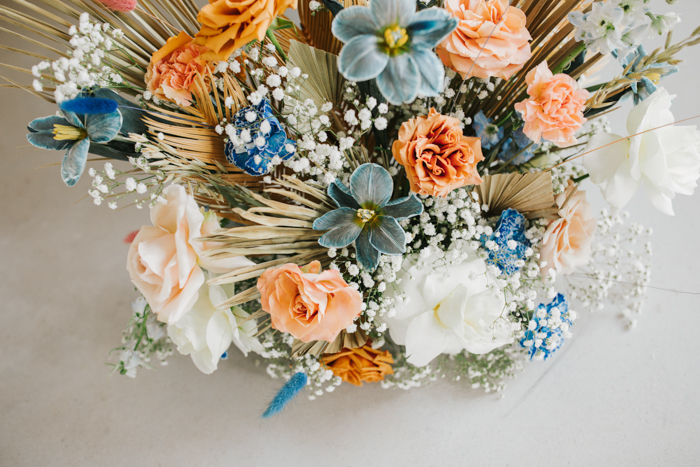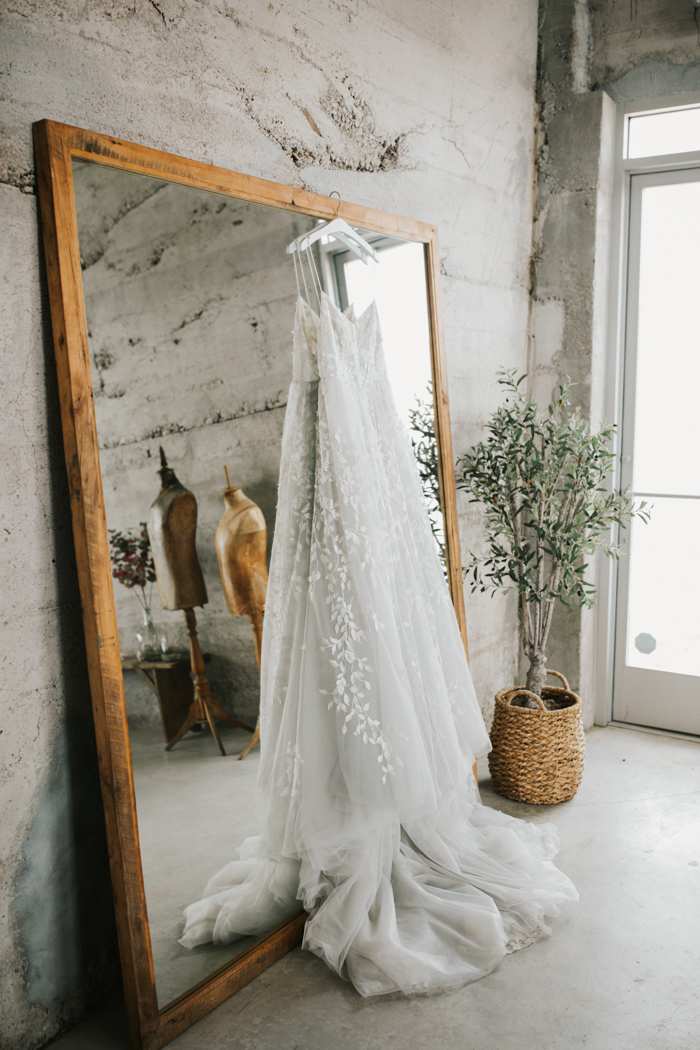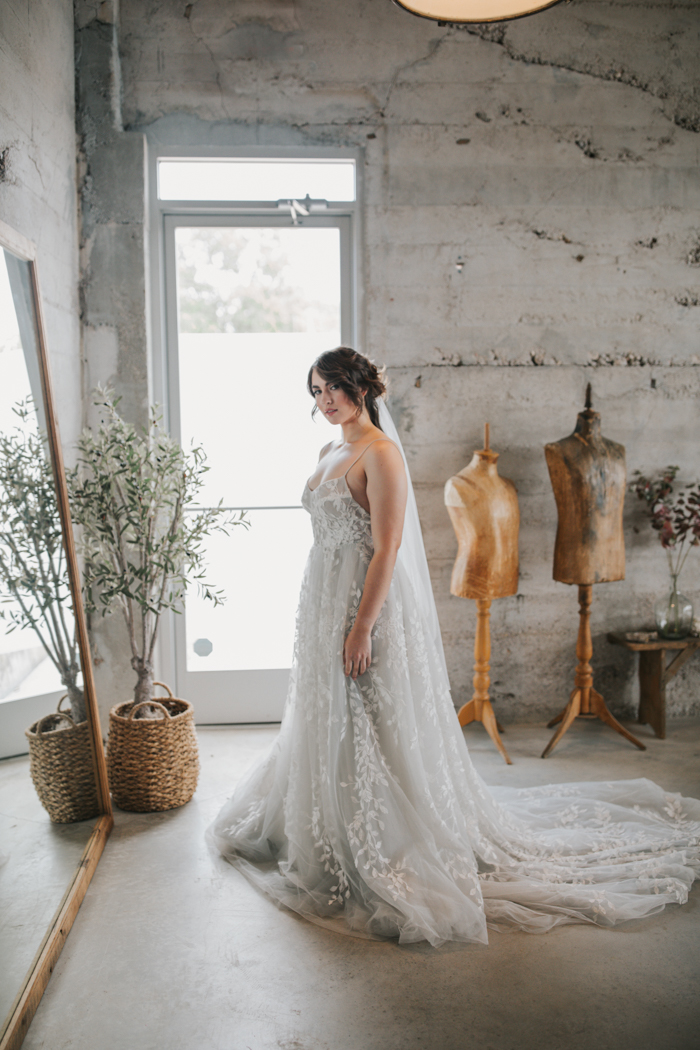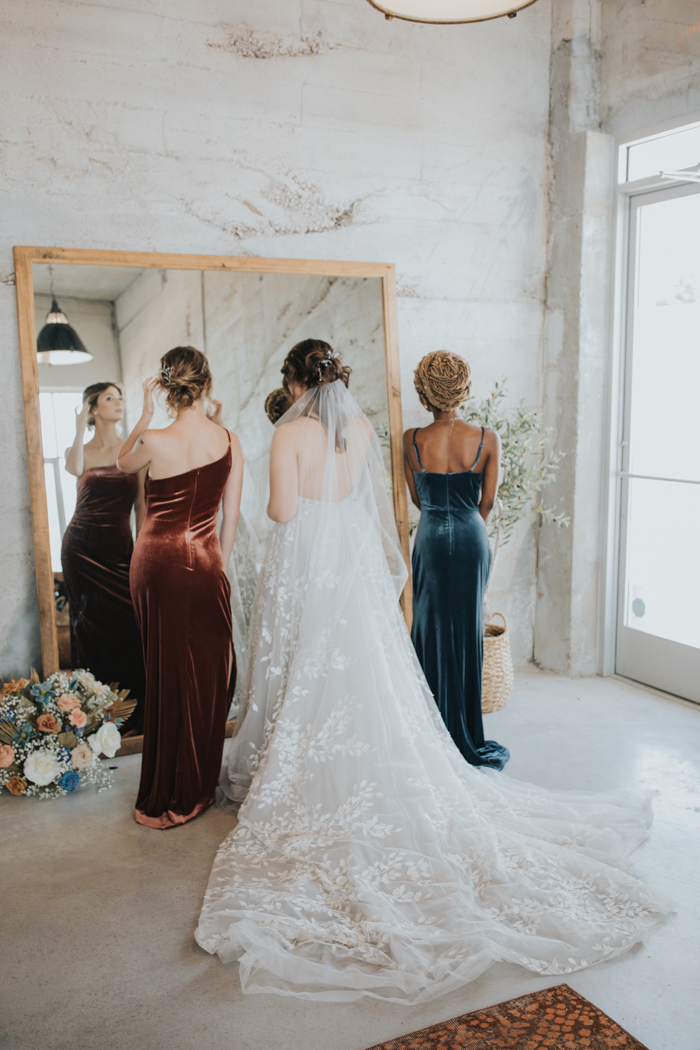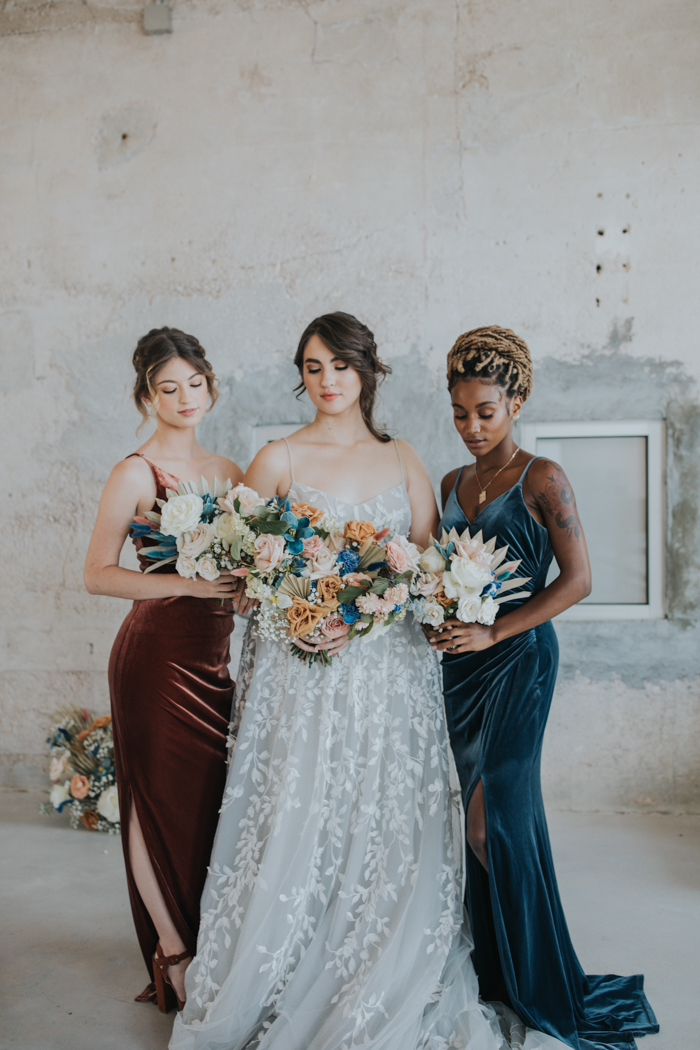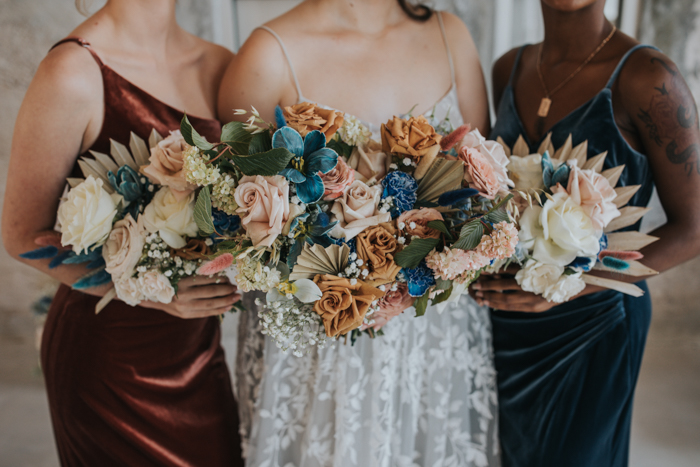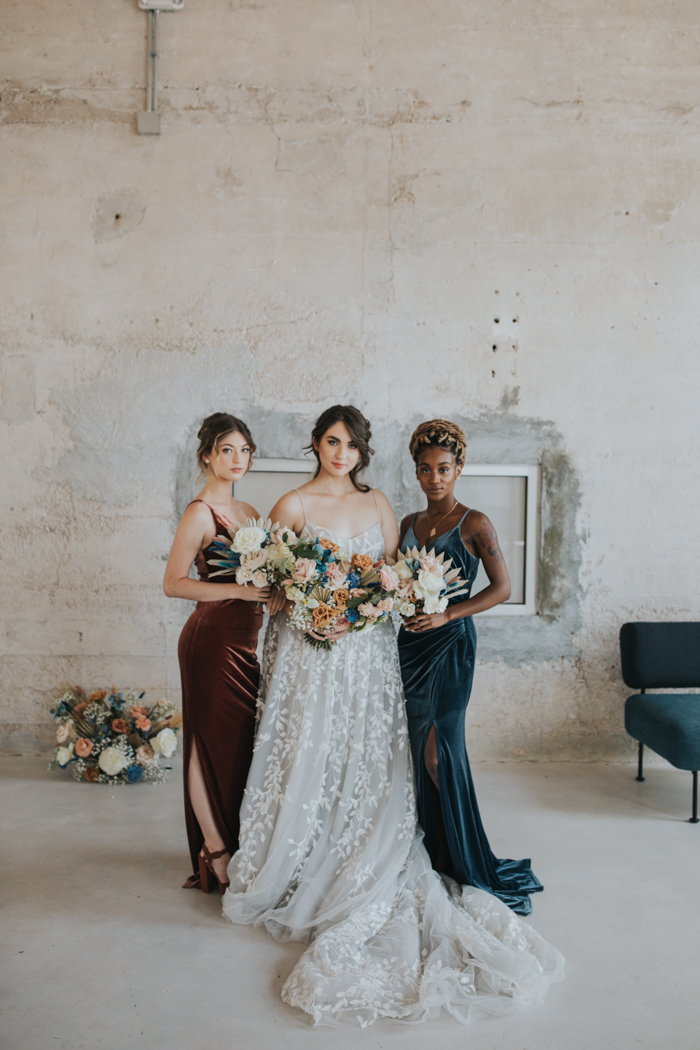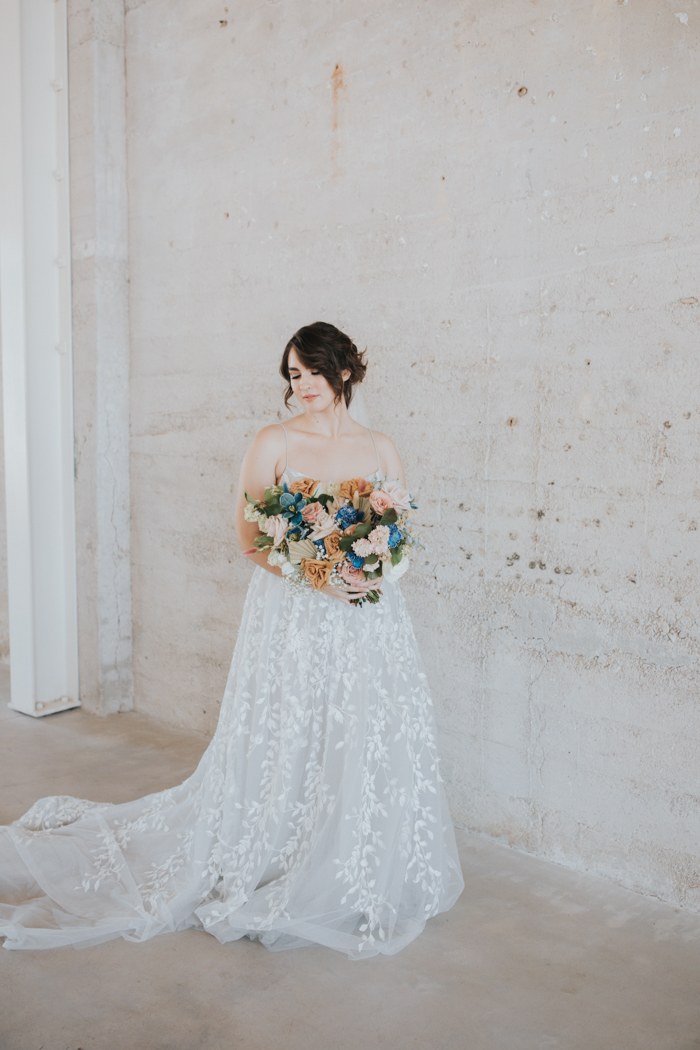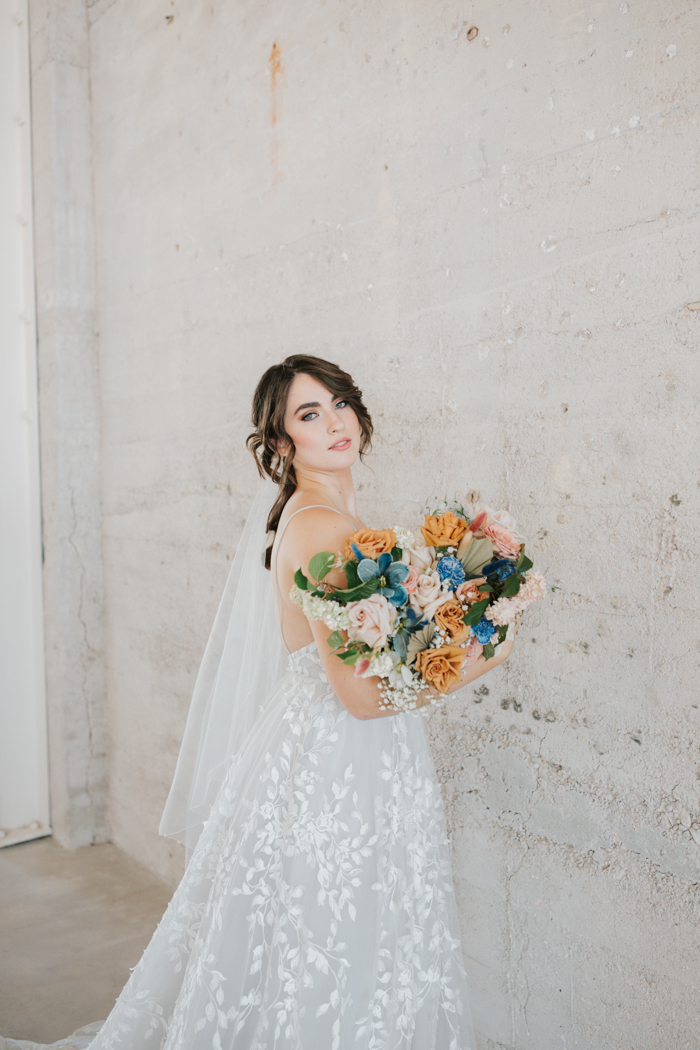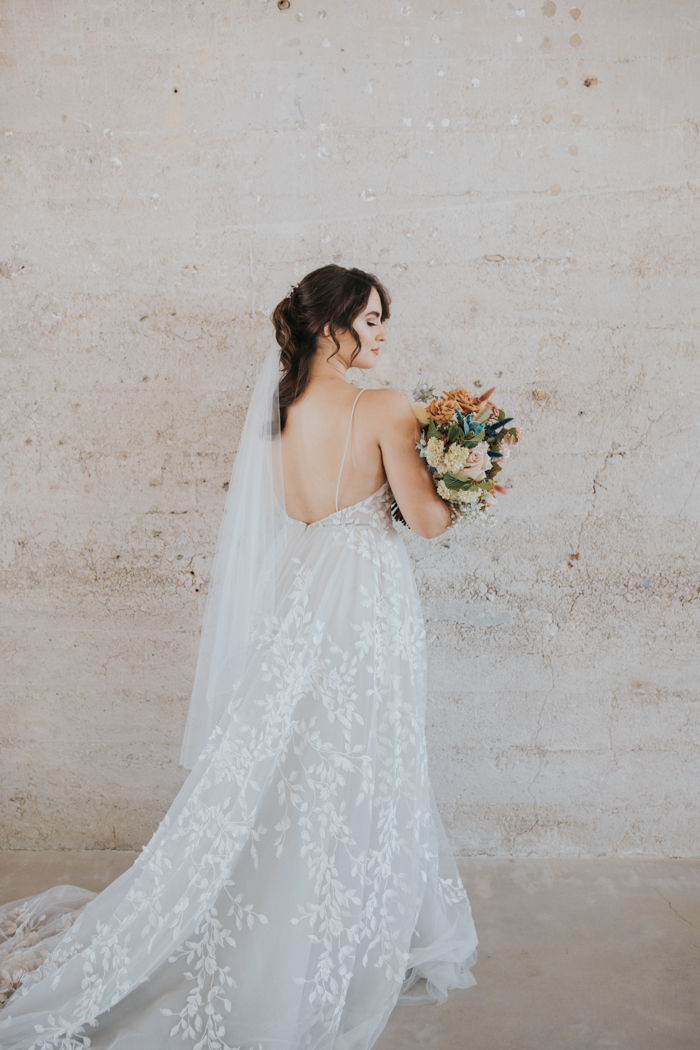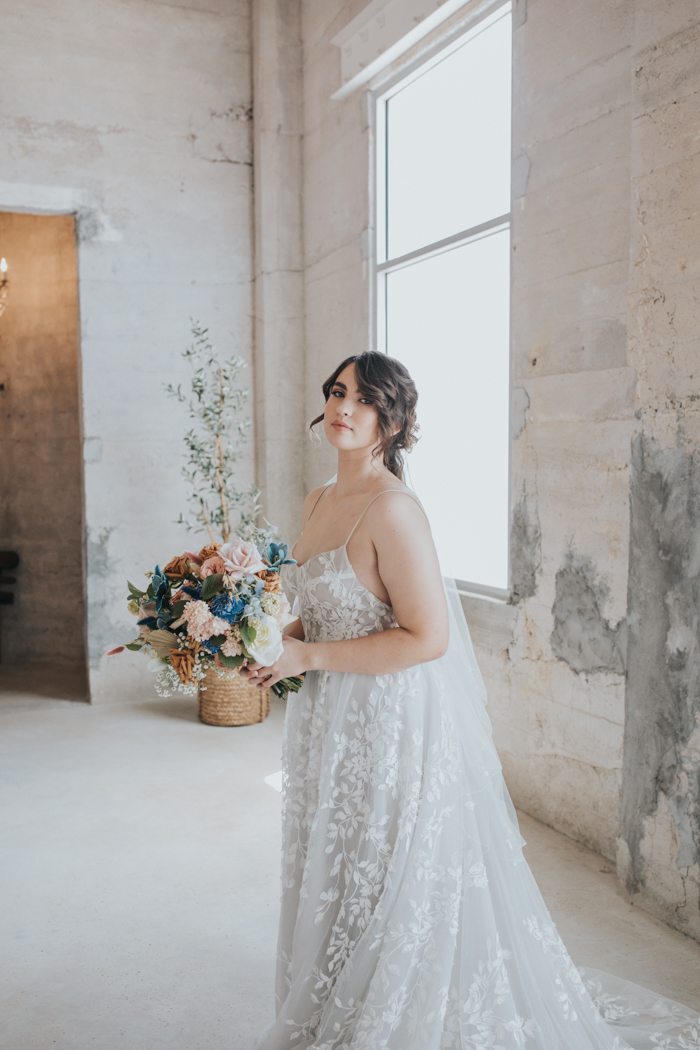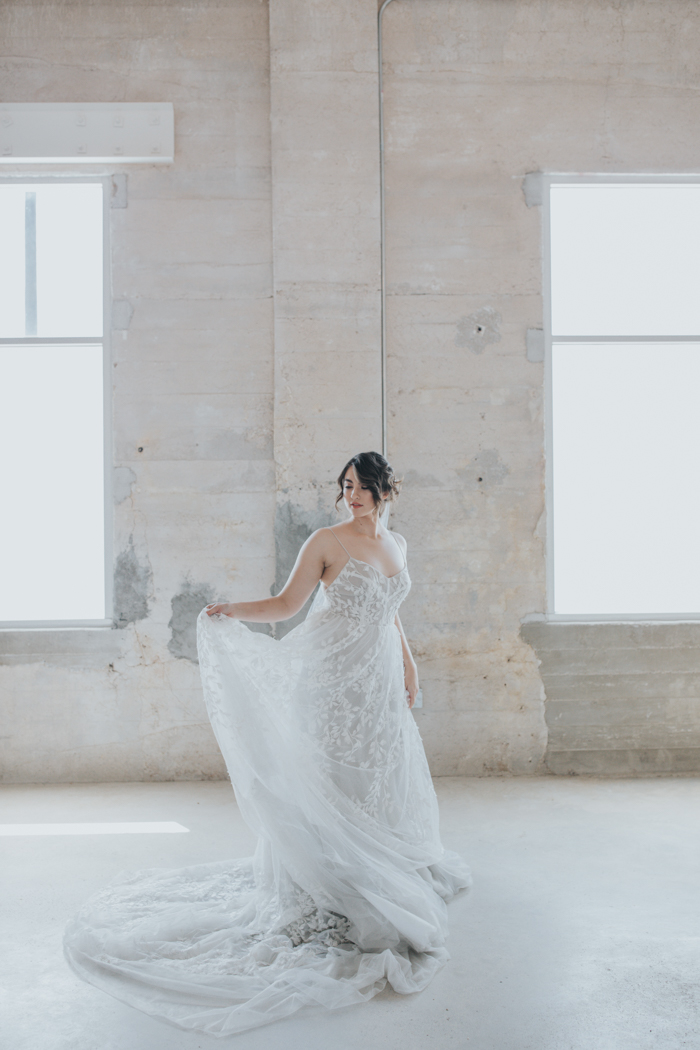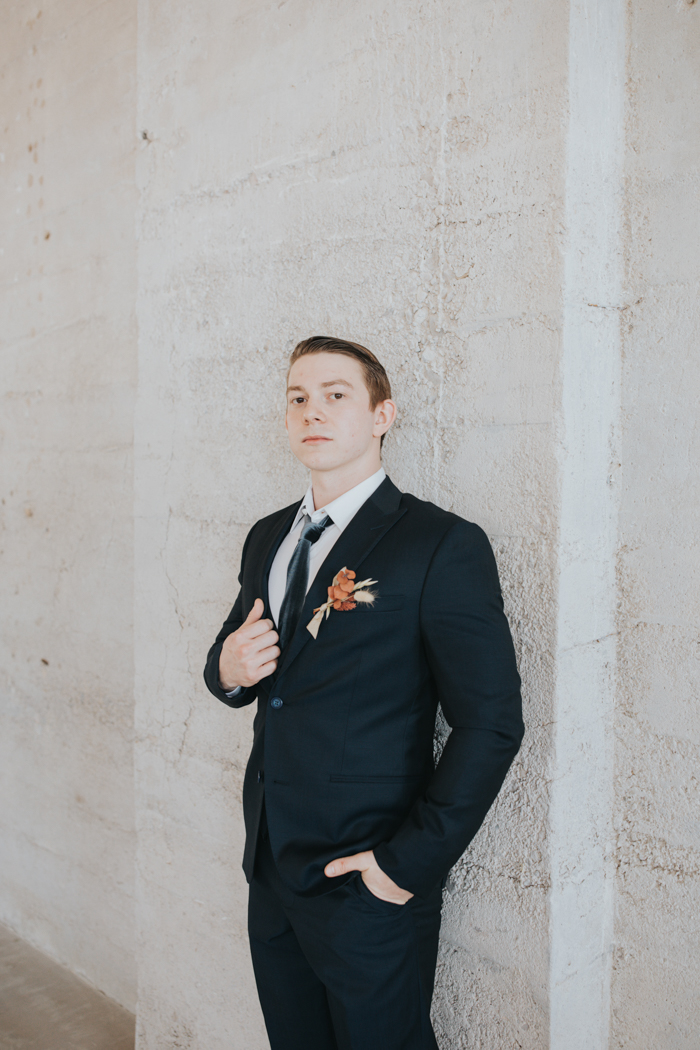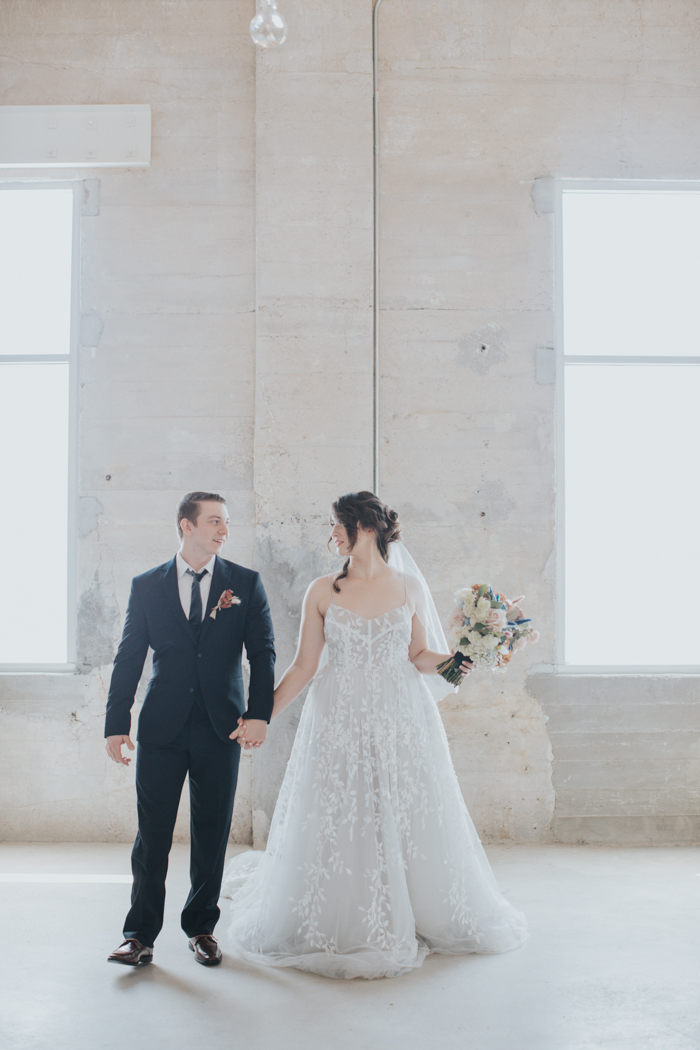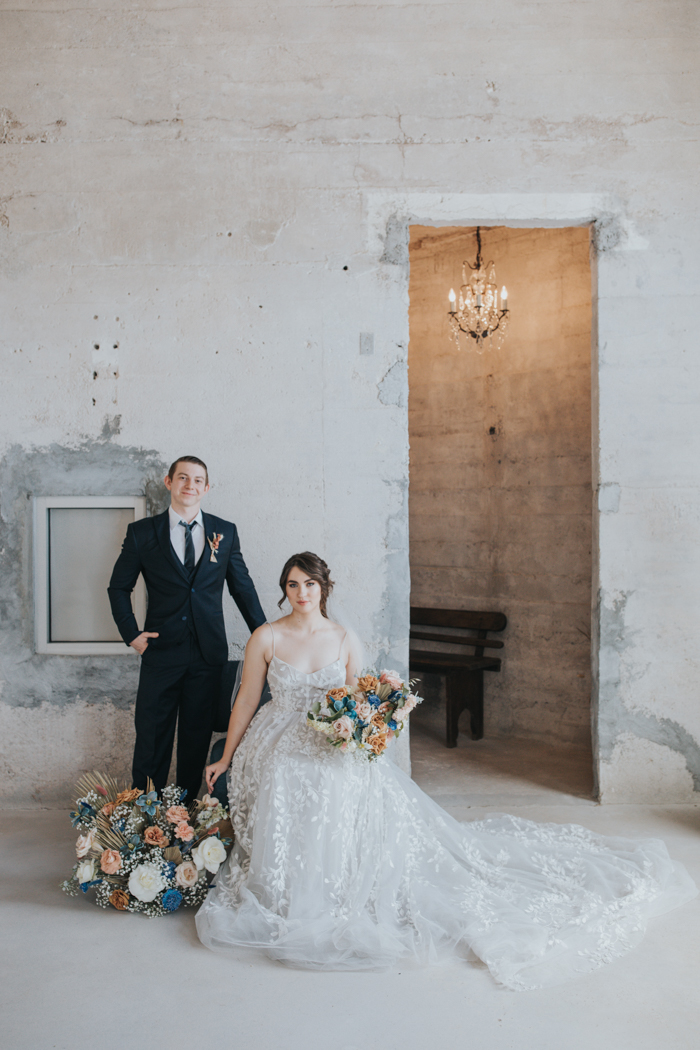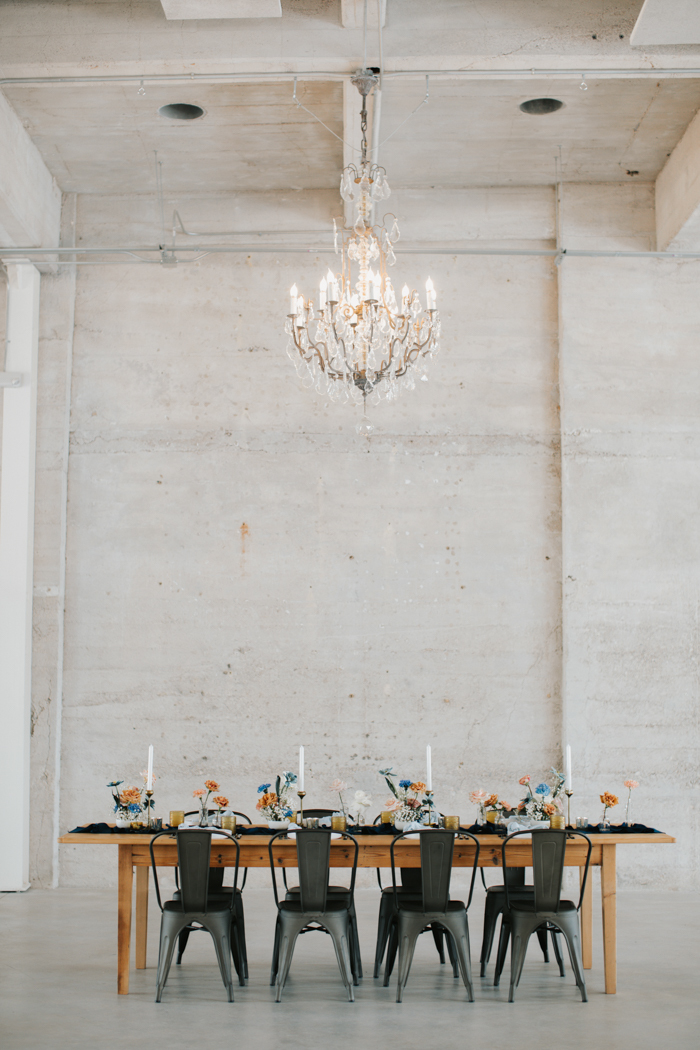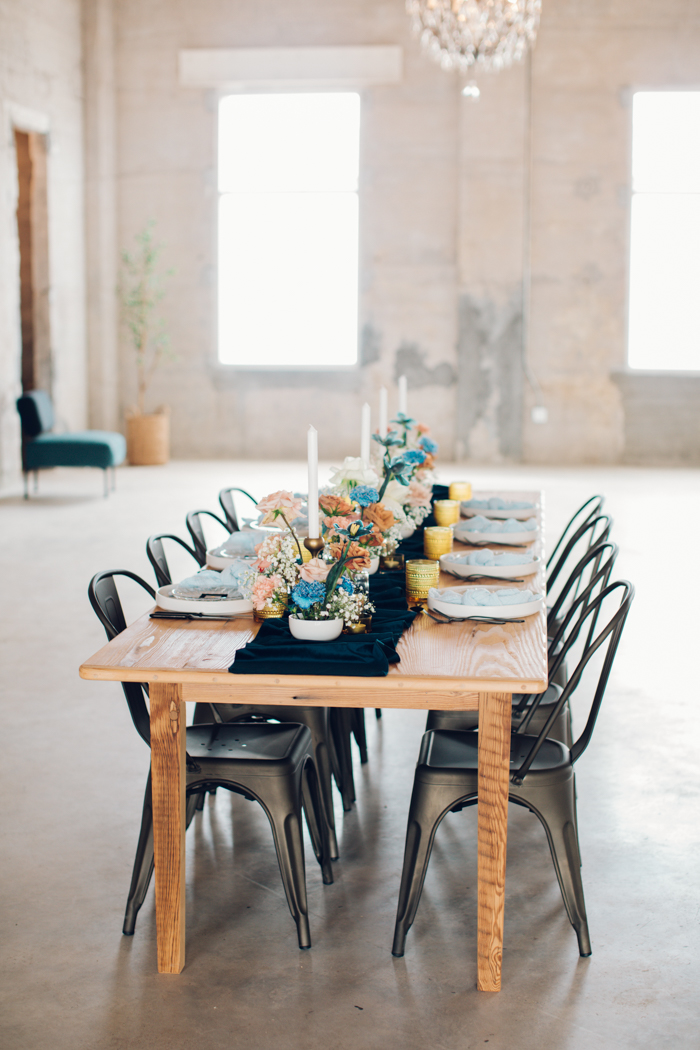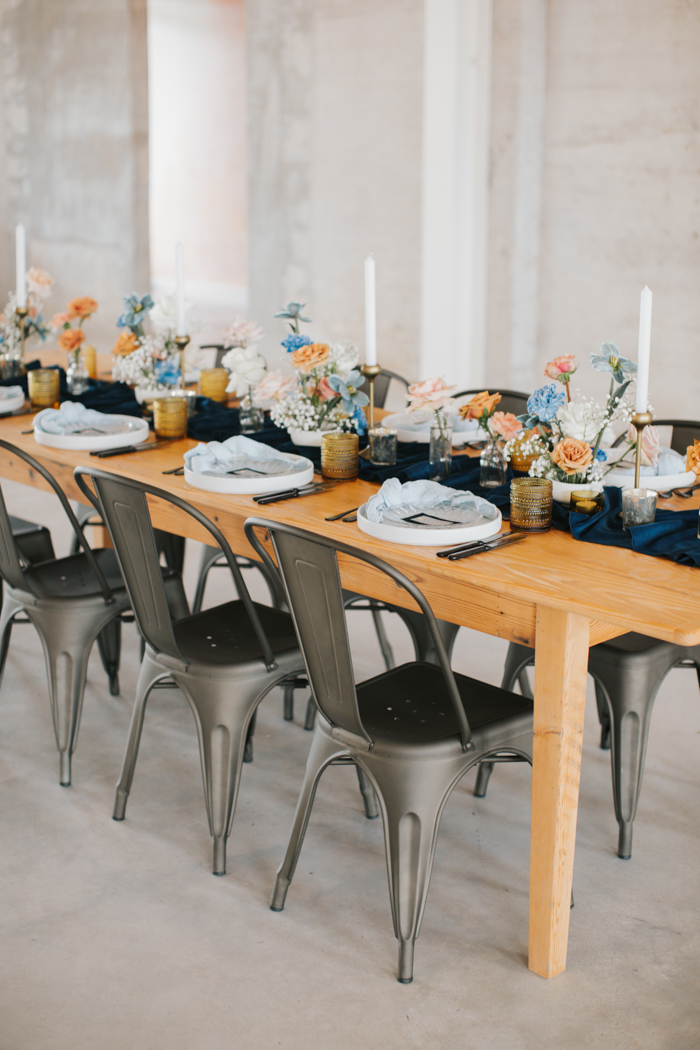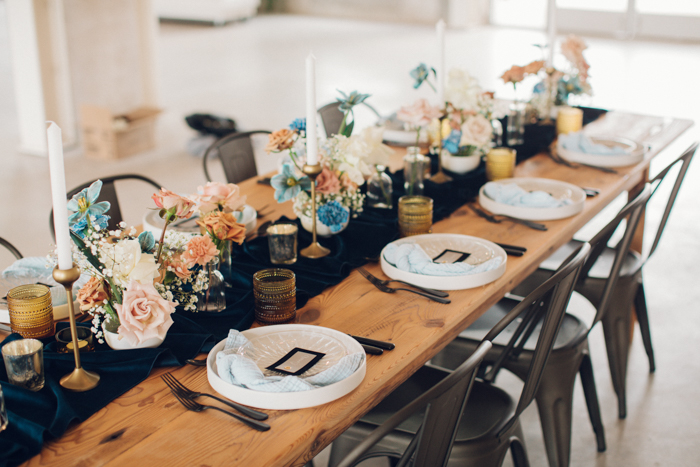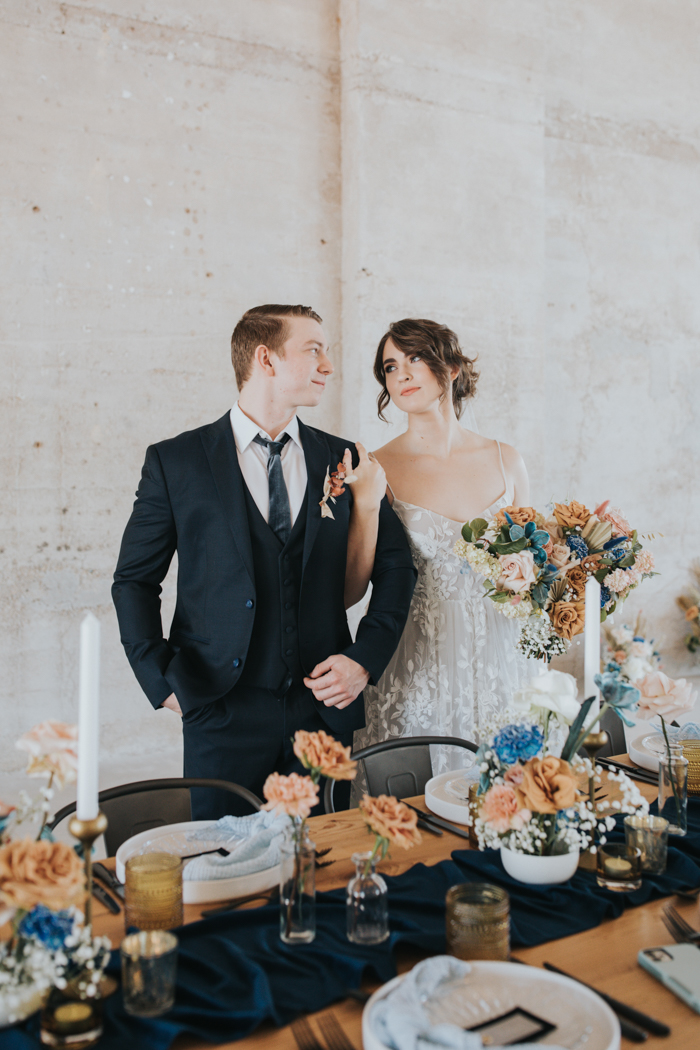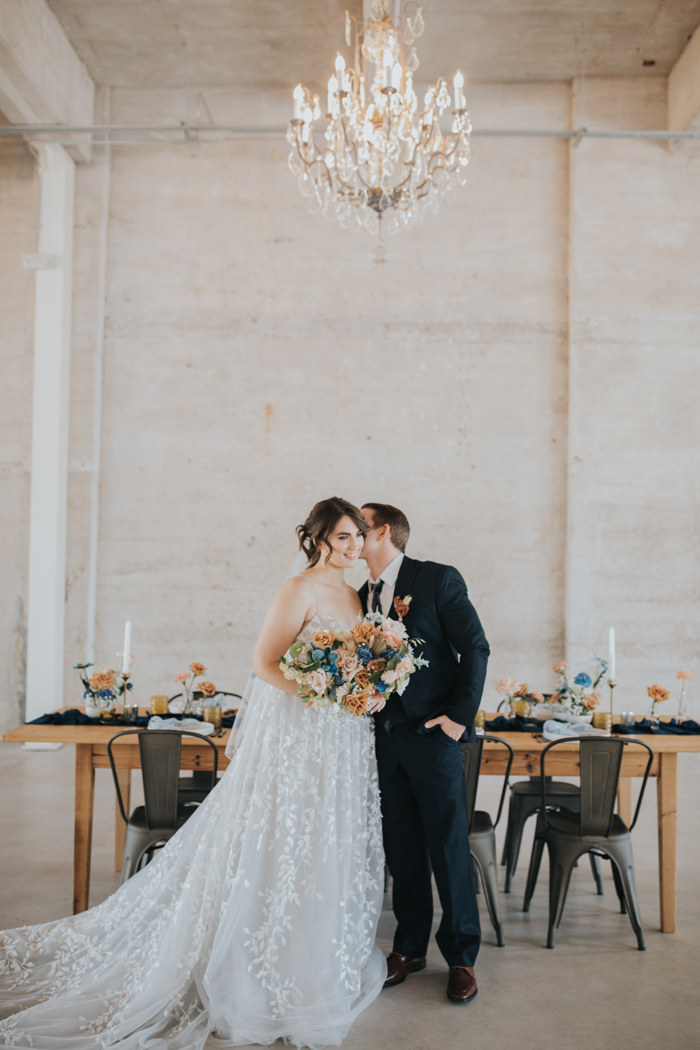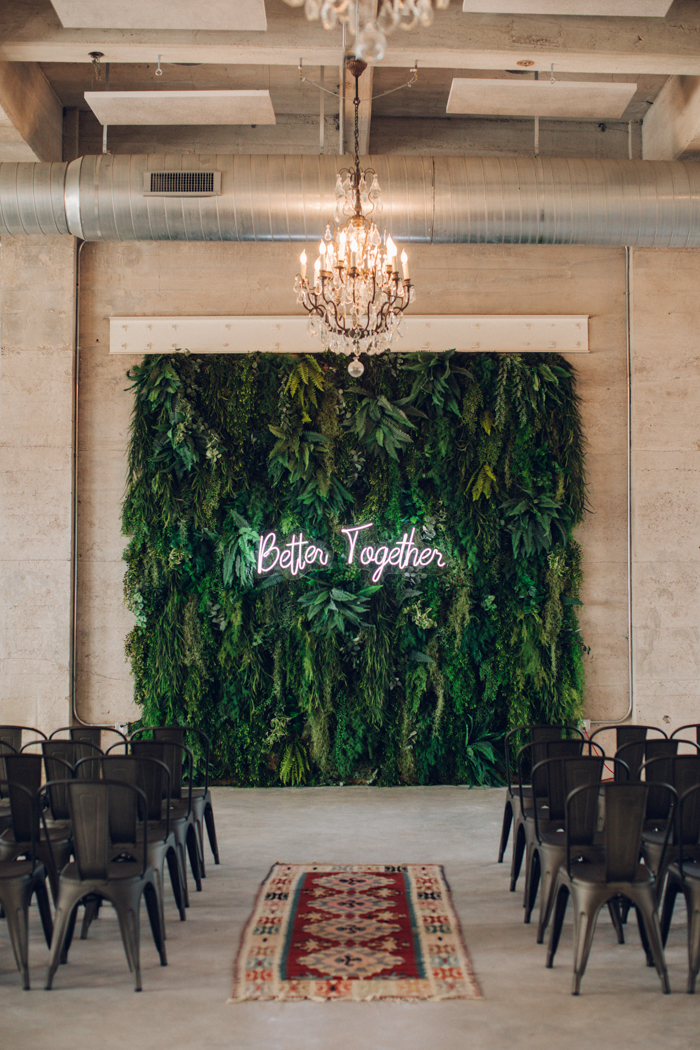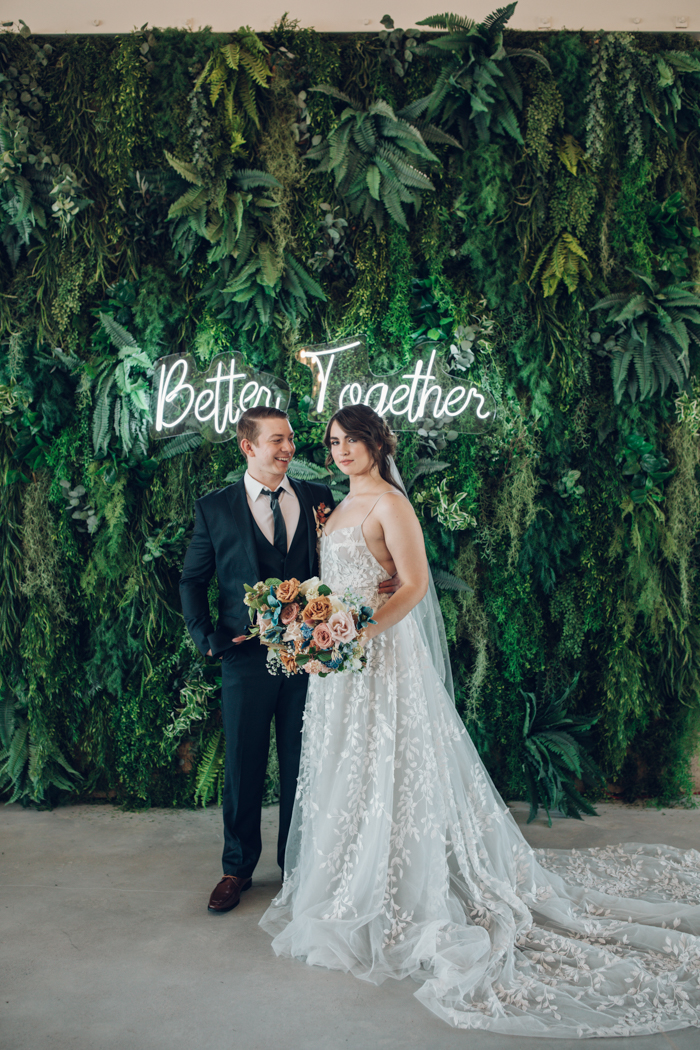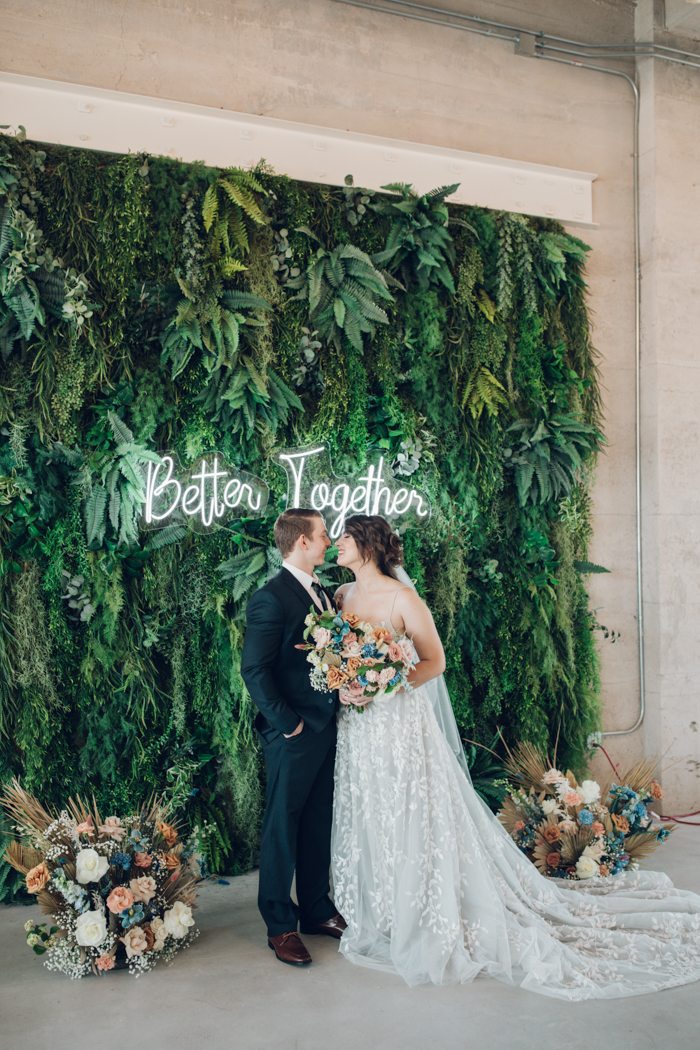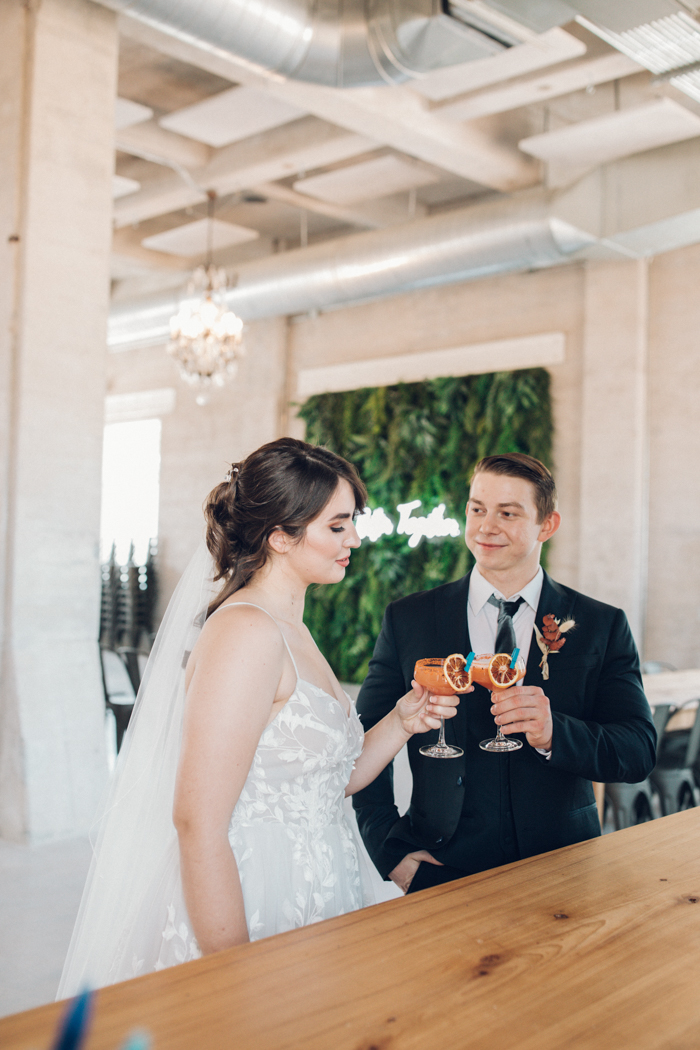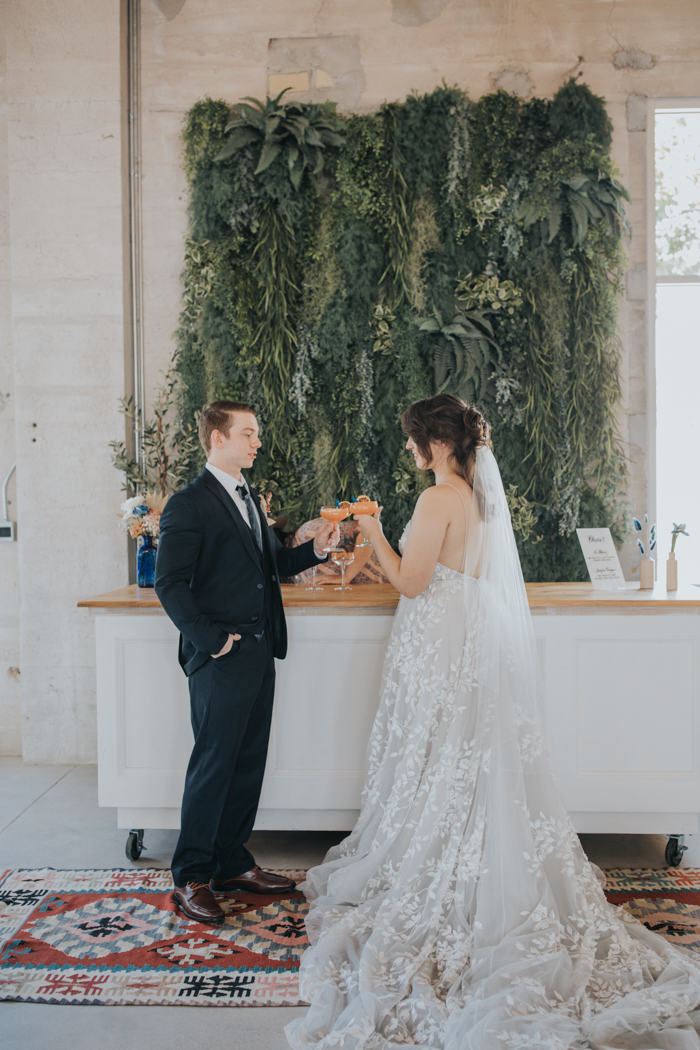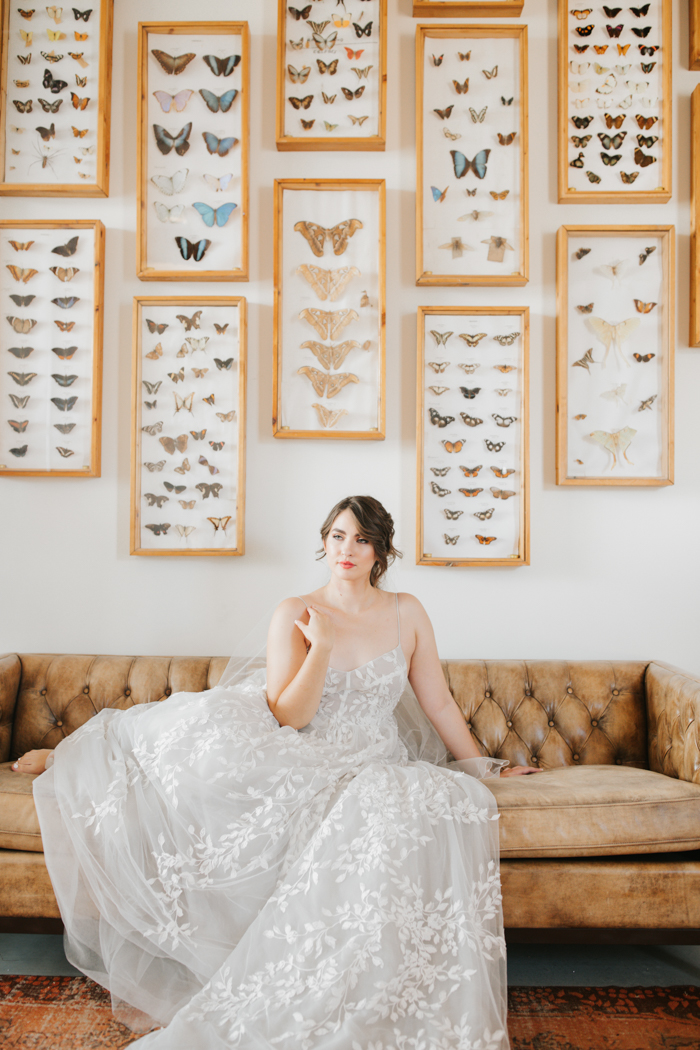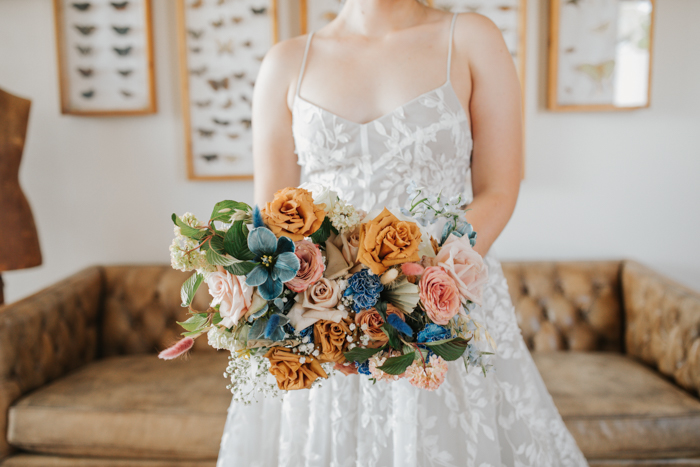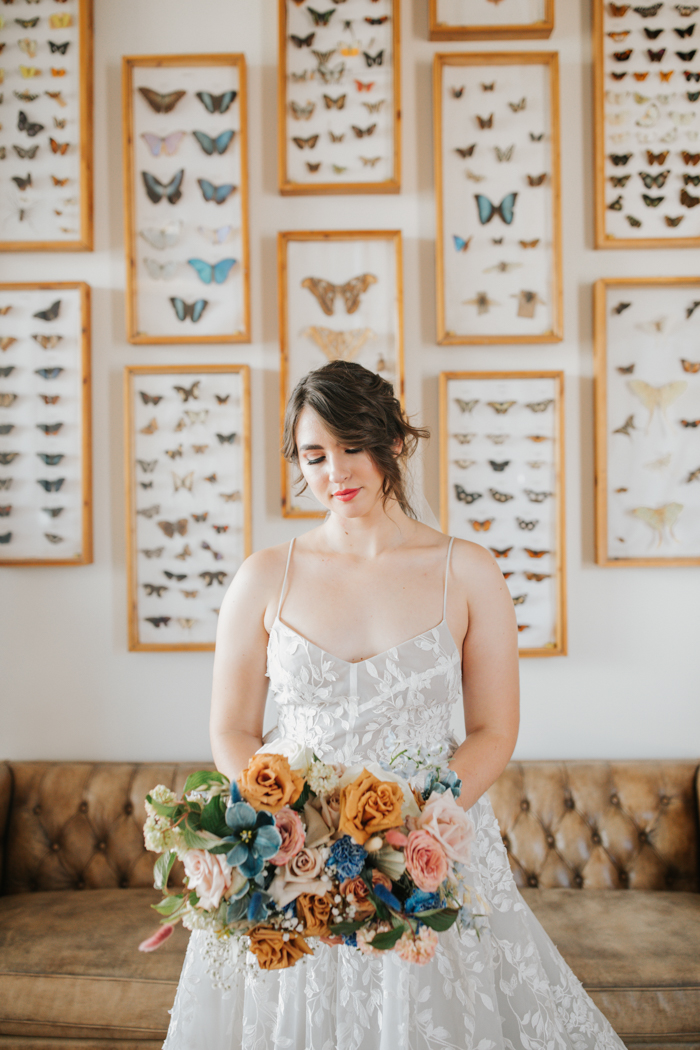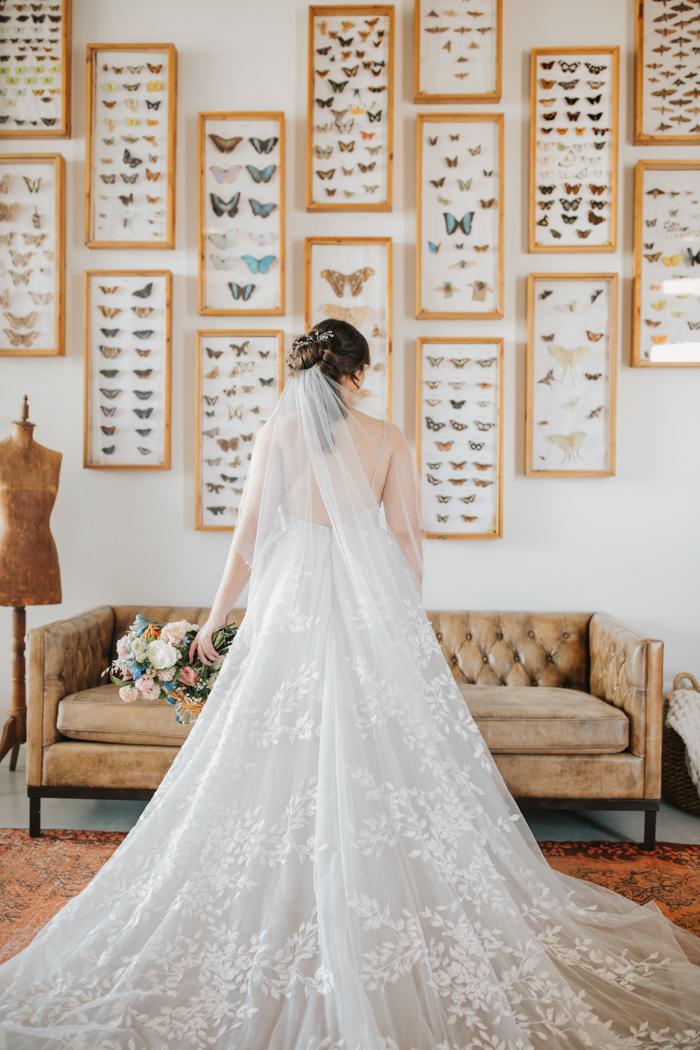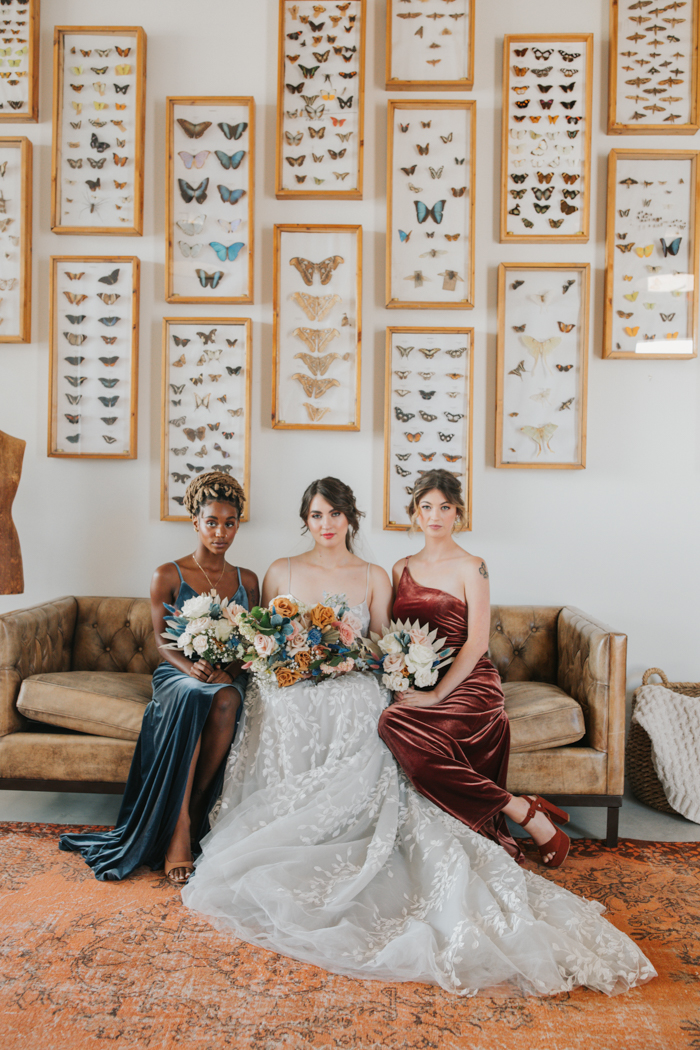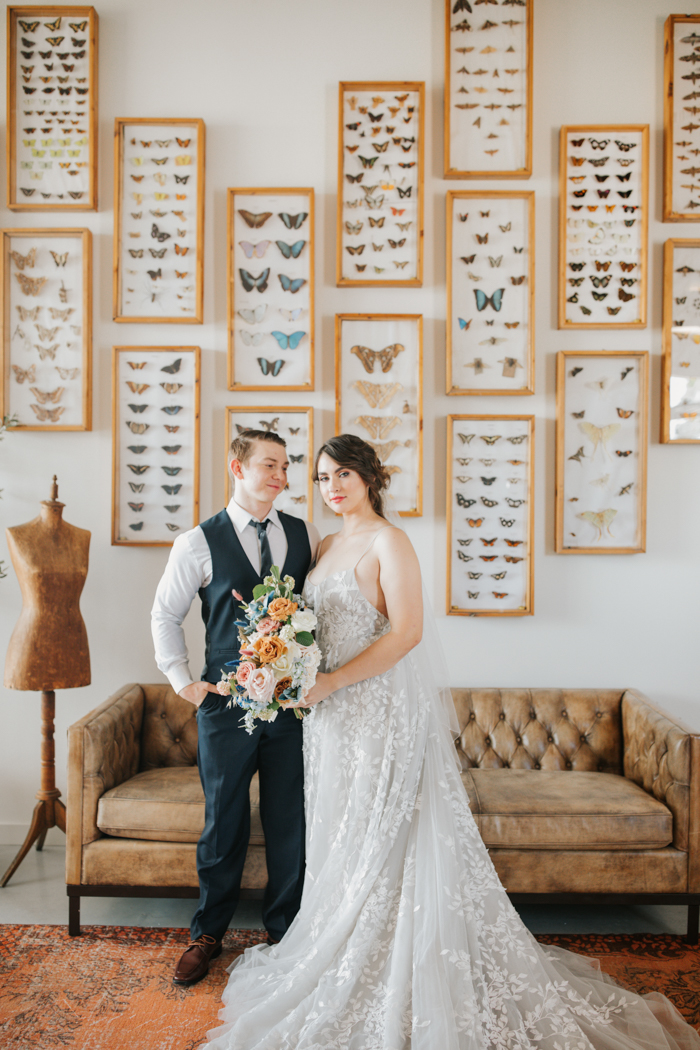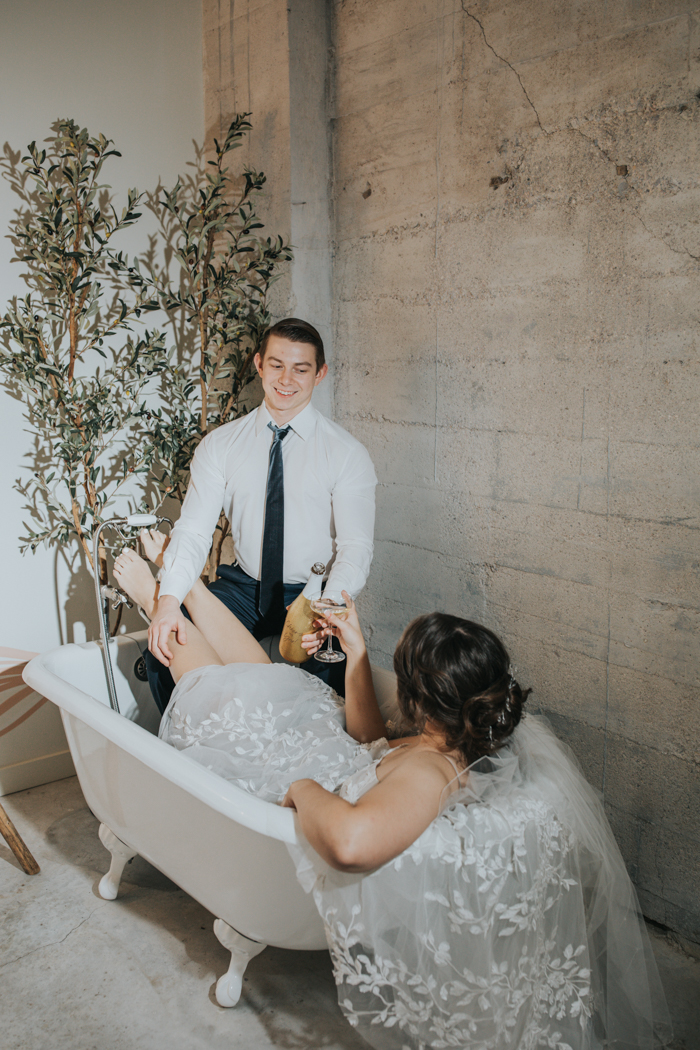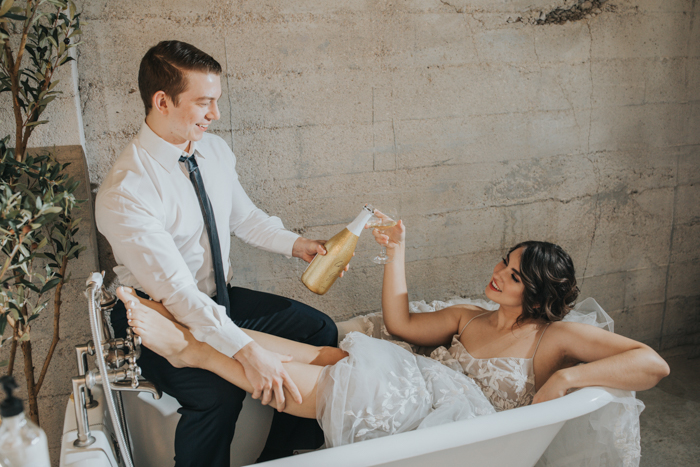 No element of this playful micro wedding inspiration was short of amazing. And we're glad Gaby Deimeke Photography was able to elegantly capture every detail that made it one for the books. From the elegant fashion to the eye-catching florals, every element of this nuptial is sure to be used by wedding planning couples everywhere.
If you're tired of seeing the same wooden arch and want to spice up your ceremony backdrop, we understand! Check out these creative ceremony backdrops to personalize your wedding and wow your guests.