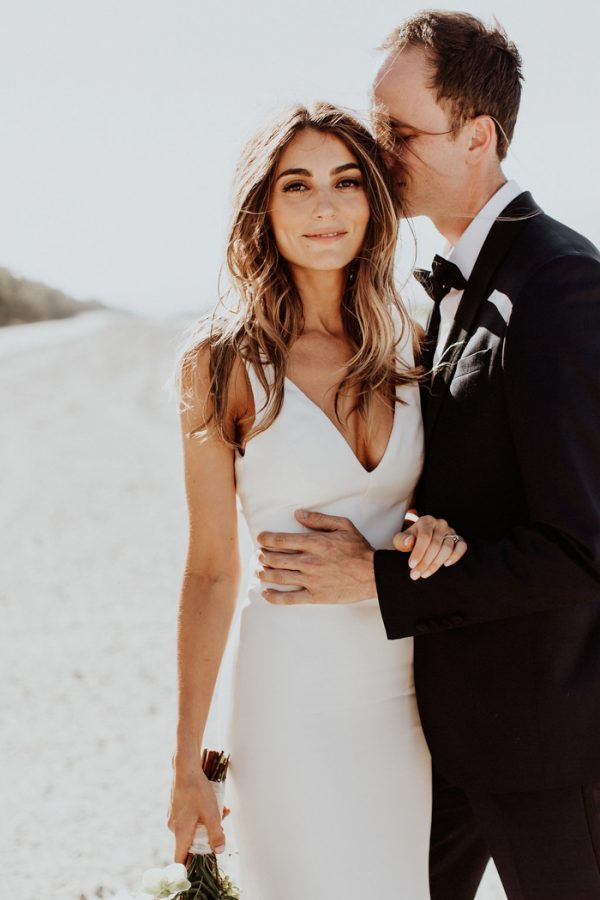 It took Jilli and Max a while to figure out where their dream wedding would be, but once they settled on an intimate 30-person Palm Springs event, they knew their wedding would be perfectly "them." With the help of Shindig Chic Creations, the couple decked out their gorgeous private estate venue to reflect their favorite styles: bohemian glam décor, rose gold everything, and the coolest Moroccan vibes. We are so in love with Jilli's classic Vera Wang gown, and can't get enough of her glam reception look that was complete with a daring silken gown and a white furry jacket. Lauren Scotti masterfully captured every detail of this couple's Palm Springs wedding, including their late-night hookah lounge moments!
The Couple:
Jilli and Max
The Wedding:
Private Estate, Palm Springs, California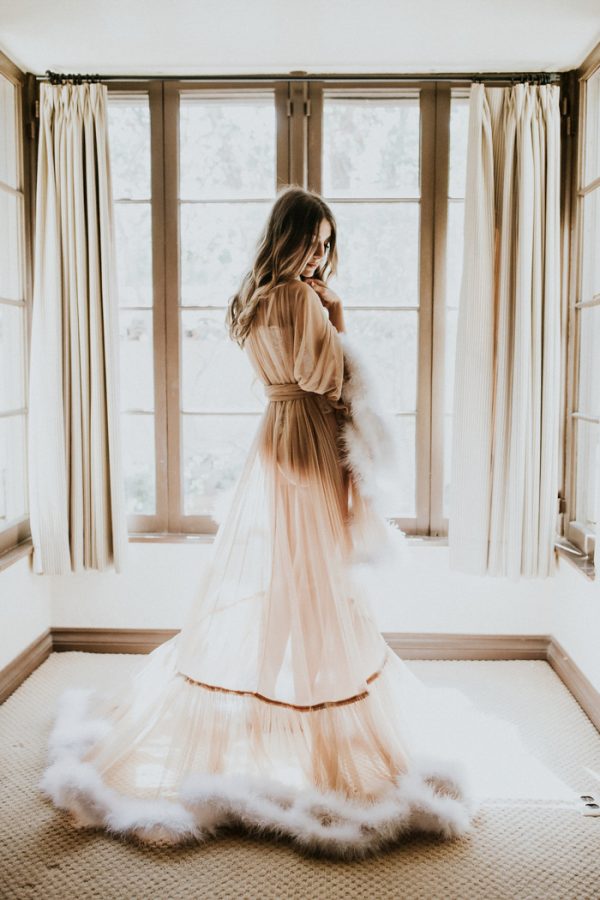 When we got engaged neither of us had a clue what we wanted our wedding to look like, all we knew was that it had to feel like 'us.' It took a while to get there (we had to move the date and location multiple times, 2 venues fell through…) and we'd be lying if we didn't say that eloping started to sound like a good idea. But when we finally landed on an intimate 30-person wedding on a private estate in Palm Springs, it just felt 'right.'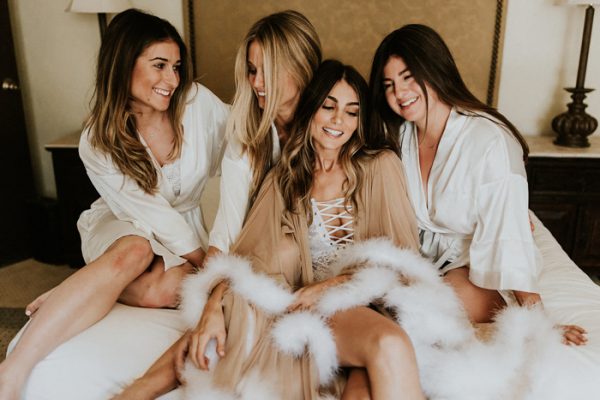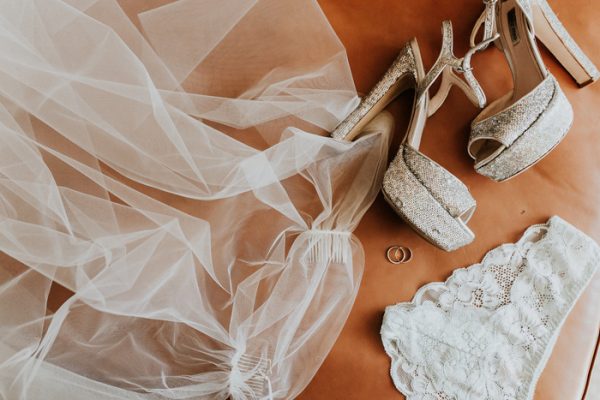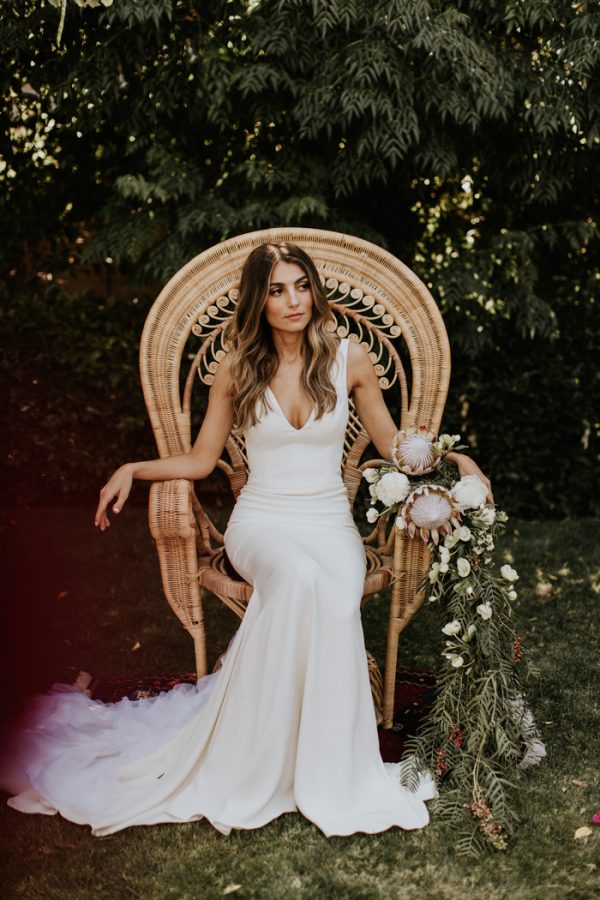 We spent the whole weekend surrounded by friends and family, and really savored every moment. It was totally worth the wait, and in the end we would have gone through all of it again because it was absolutely perfect and we wouldn't have changed a thing.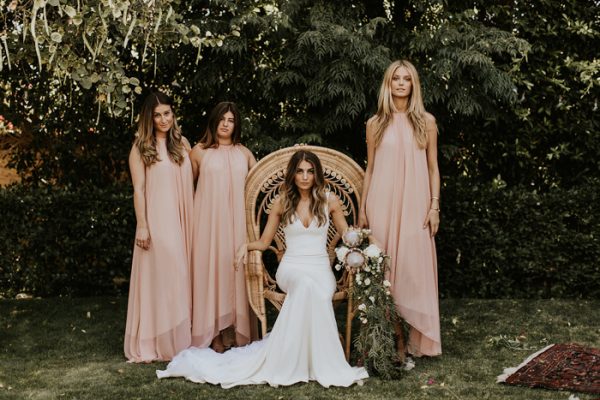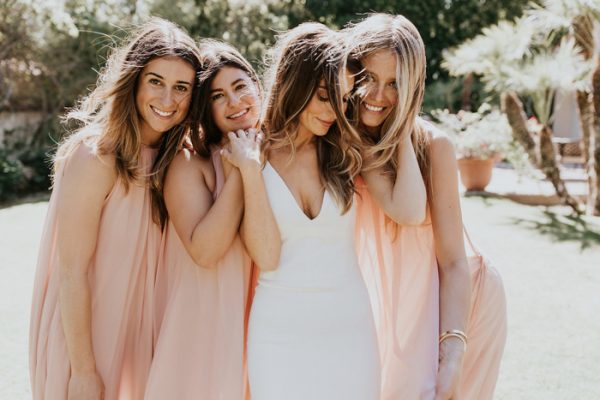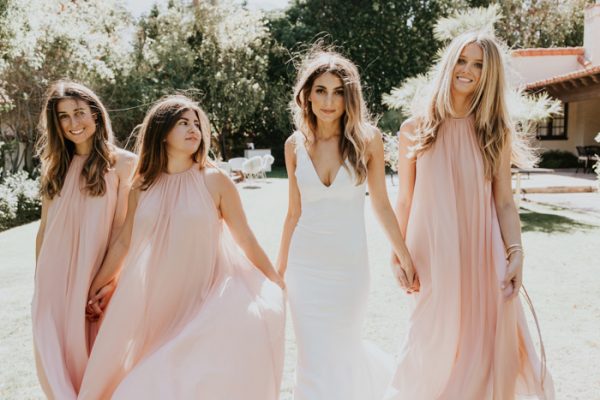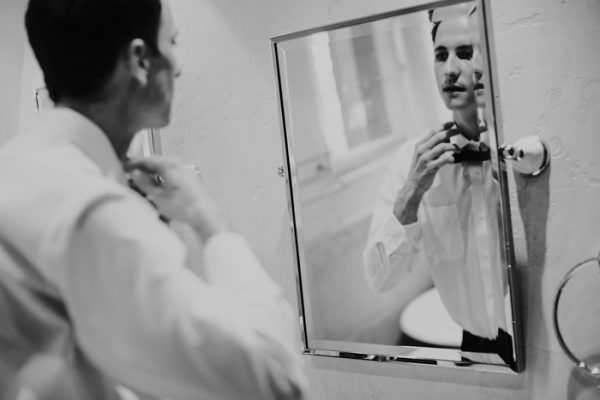 Max forgot his shirt, bow tie AND cuff links, and didn't realize it until a minute before our first look and photos. It was a pretty stressful few minutes, but we laugh about it now, and it ultimately made for a hilarious story. Something's bound to go awry, so you just have to go with the flow and be able to laugh at yourselves.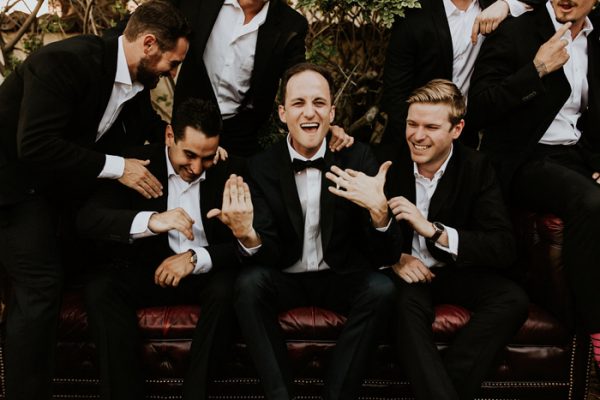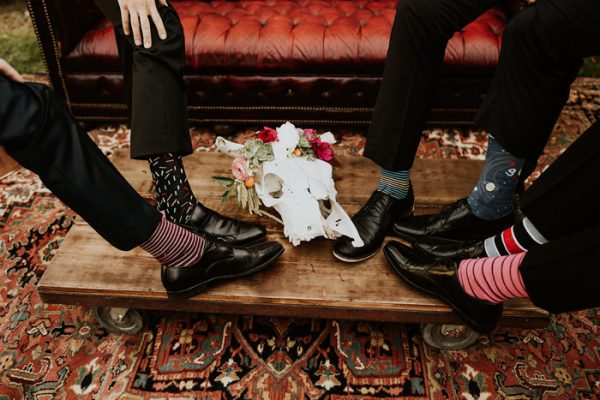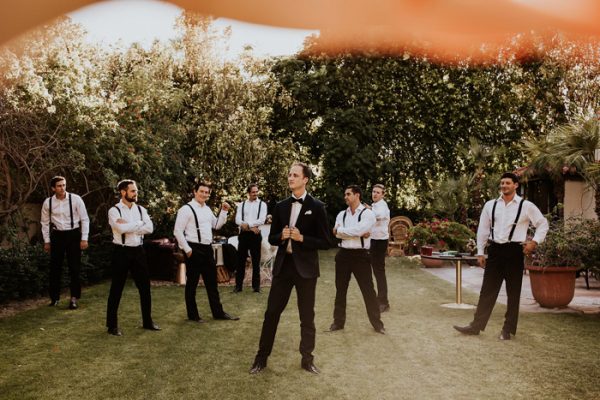 Jilli's from Canada and Max is from San Diego, so no matter what it was going to be a destination wedding for one of our families. We opted for Palm Springs, which is where we fell in love and easy to get to for everybody. We rented a large house where we could have the wedding and also host our friends for the entire weekend. That way we were able to spread the wedding festivities over a few days, and it didn't go by TOO quickly.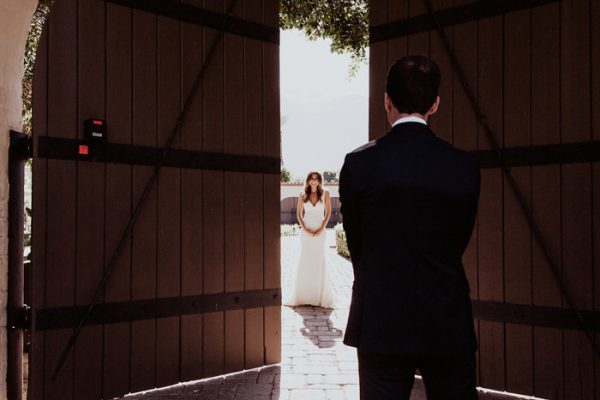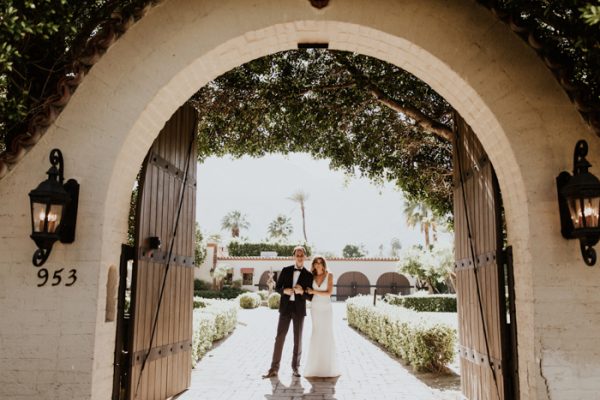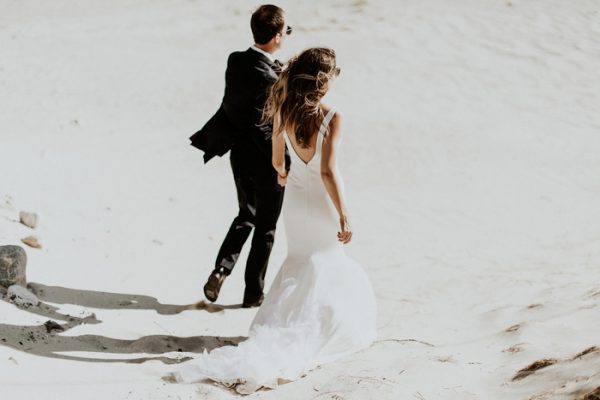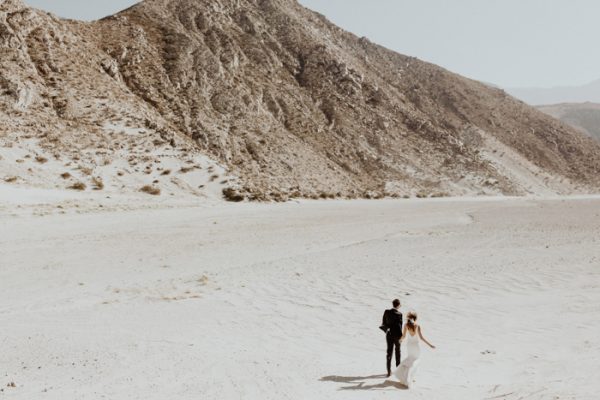 Wedding planning isn't for the faint of heart! It doesn't matter if you're planning a huge affair or something more intimate, stress is par for the course. Just keep in mind what's most important to you, and stay true to yourselves and your vision. Don't worry about pleasing everyone – it's not physically possible, and you'll drive yourselves crazy trying. In the end it's what you the two of you want that's most important. And when anything goes wrong (and something WILL go wrong because… Murphy's law) just try to keep in mind that everything happens for a reason and the only thing that really matters is that you get to spend the rest of your life with your favorite person.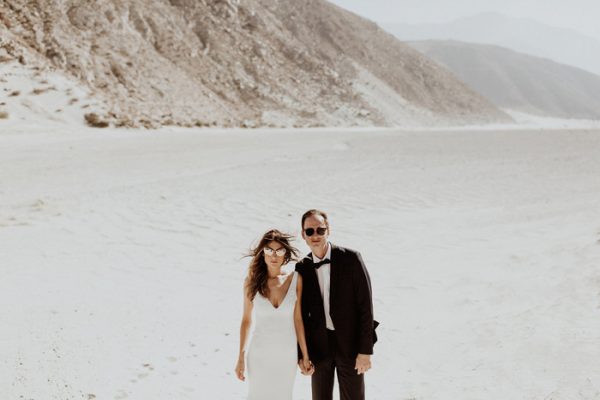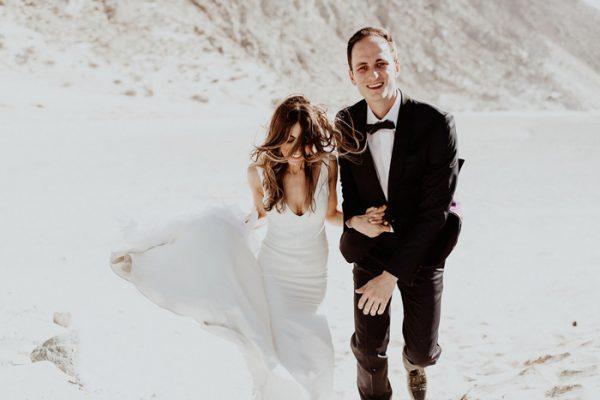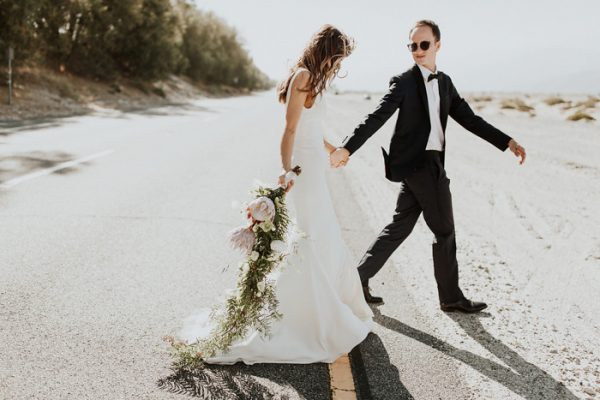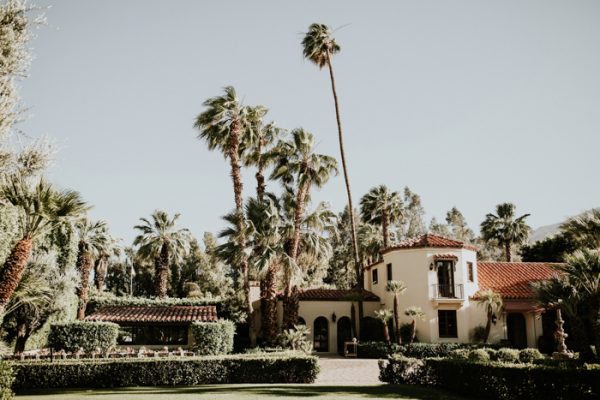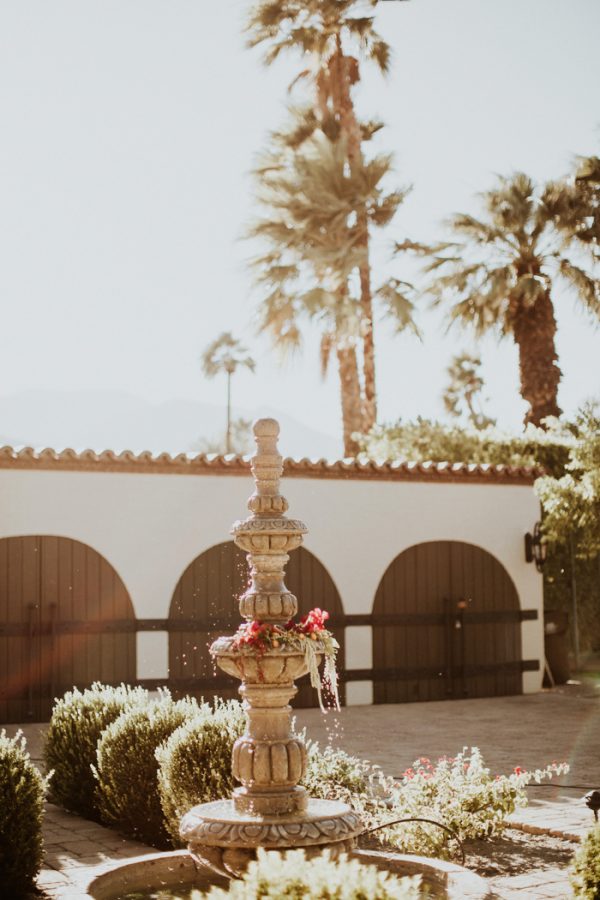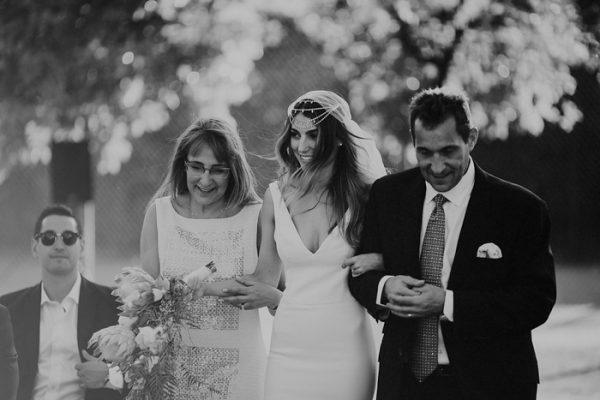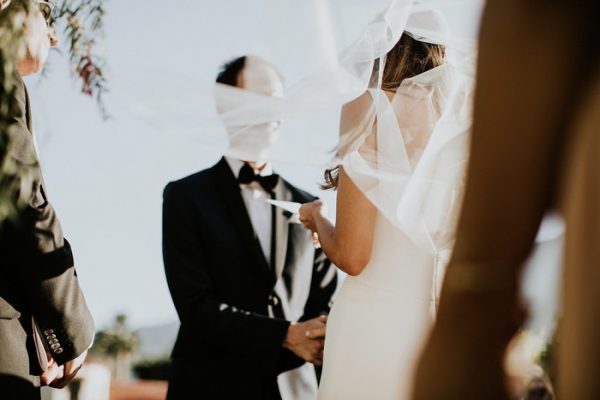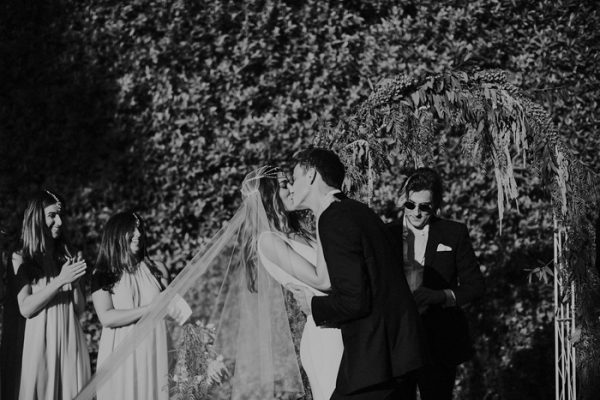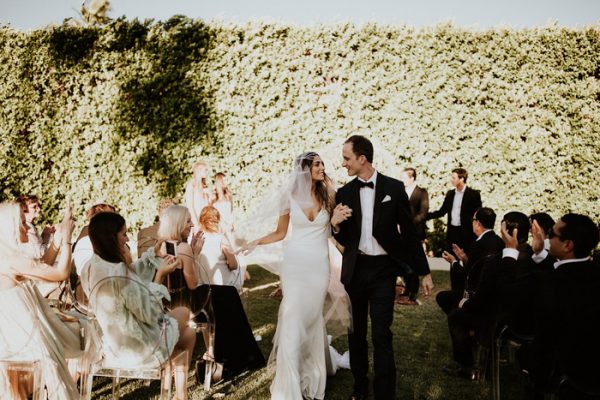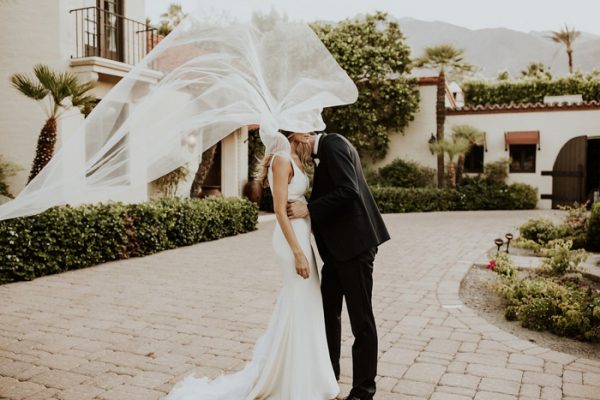 I wanted a timeless dress that would never go out of style and forever haunt my wedding photos (here's looking at you 80's poofy dresses)… The second I saw my Vera Wang dress it was love at first sight: simple, classic, everything I'd been looking for in a dress. The dress spoke for itself so I kept my accessories to a minimum, wearing my boss's Miu Miu pumps as my 'something borrowed,' and a simple vintage-inspired head piece over my cathedral length veil.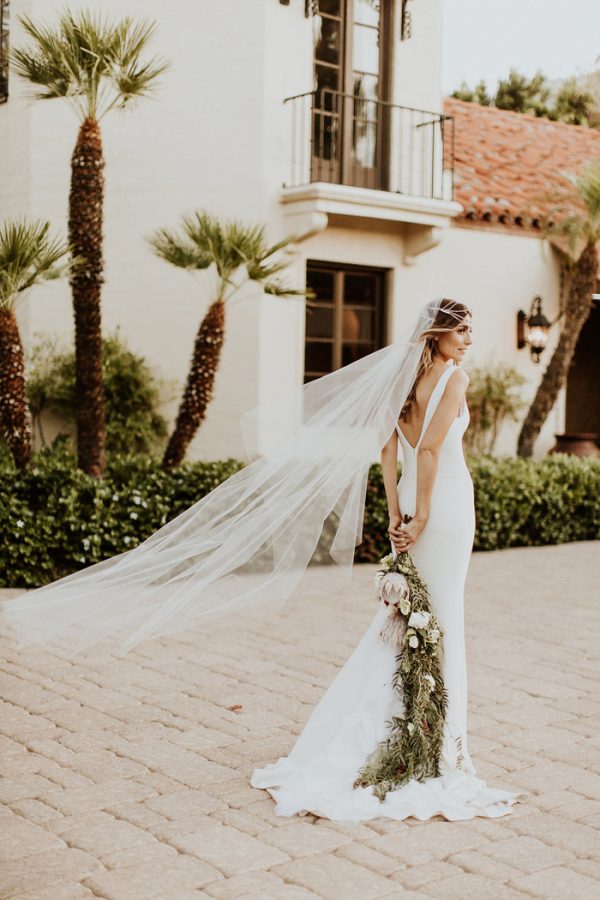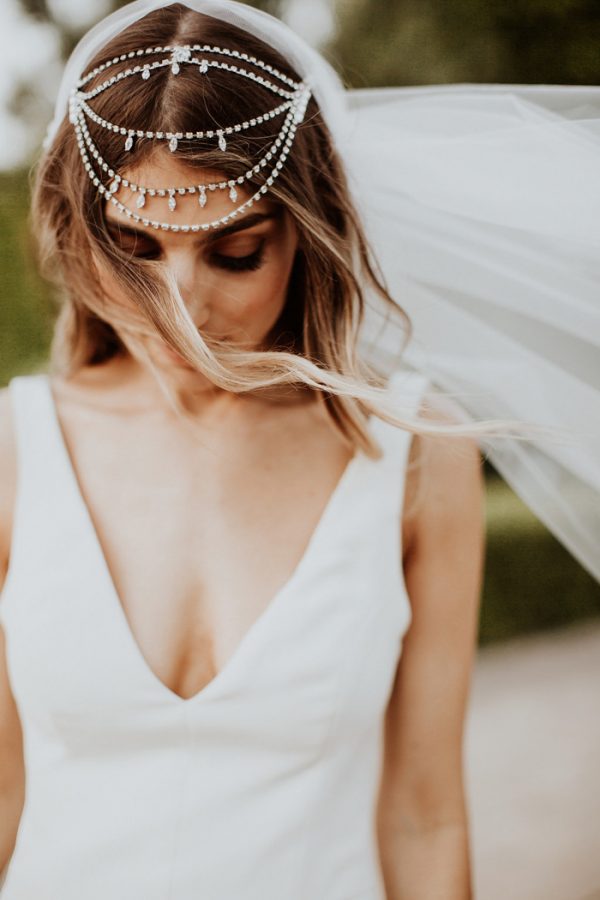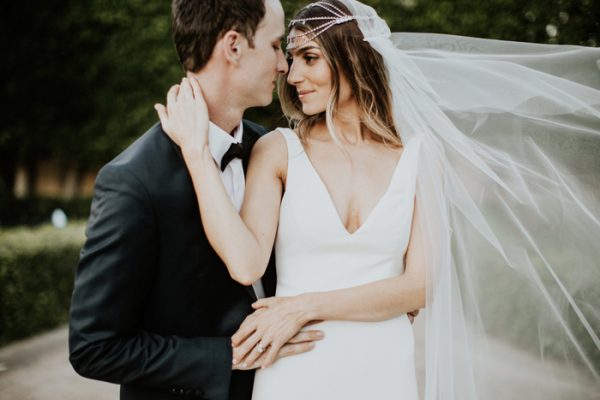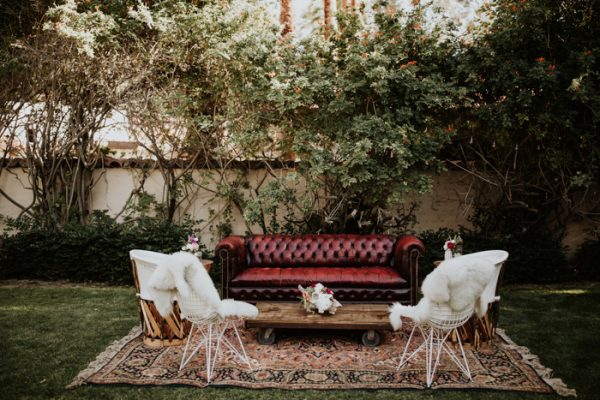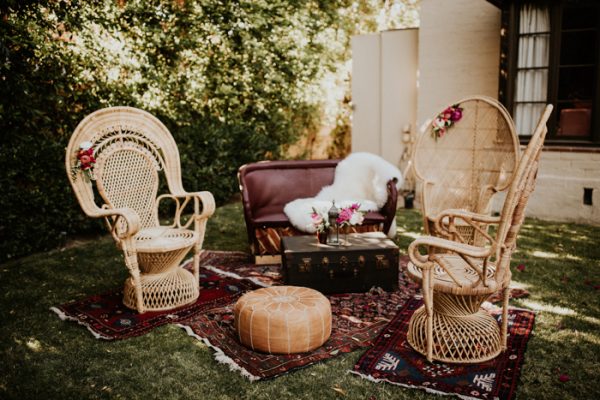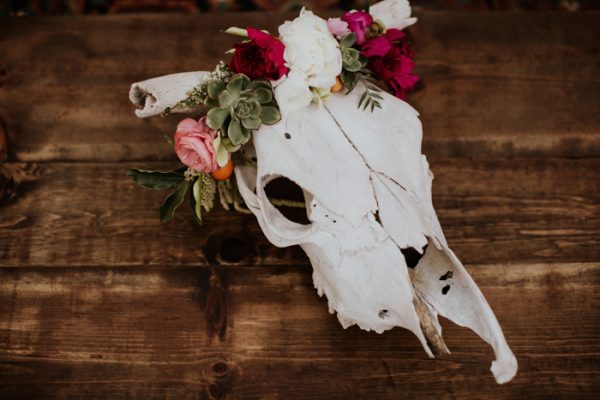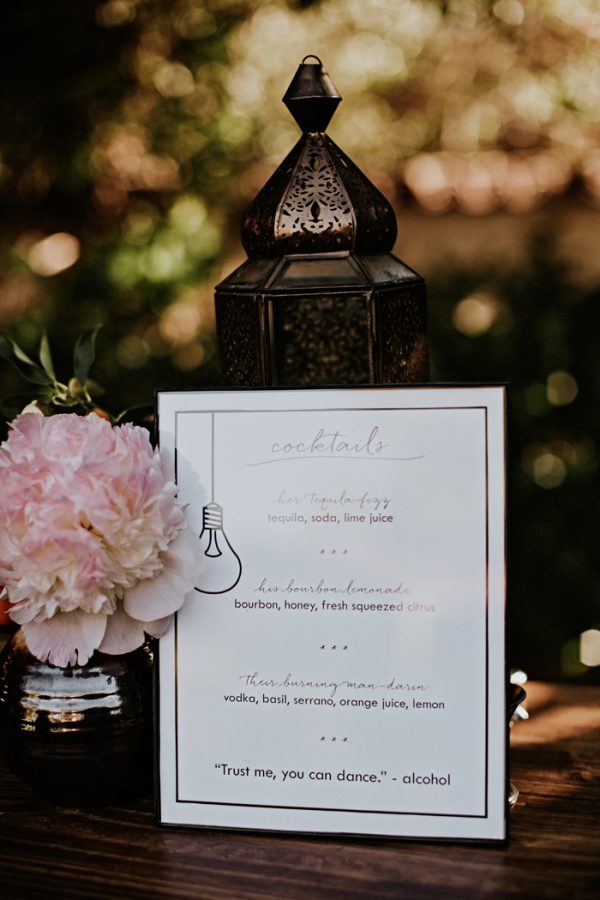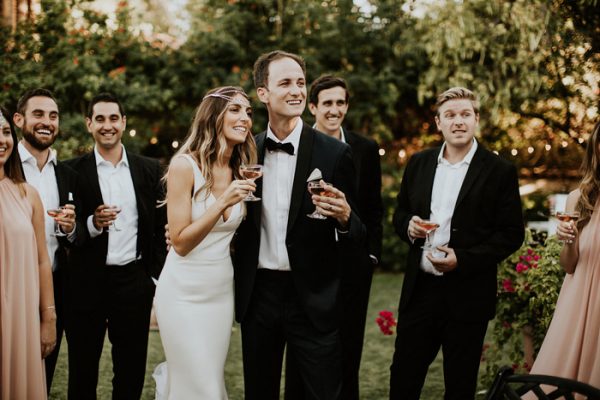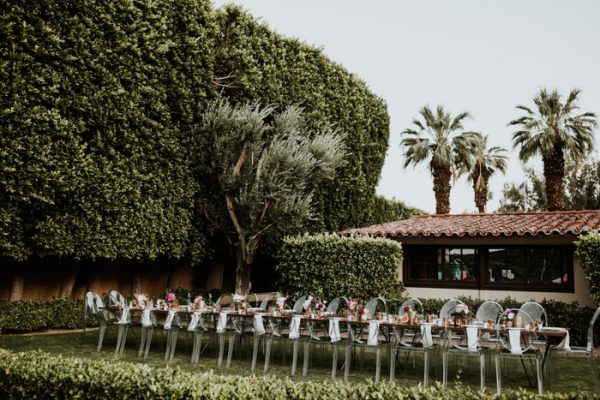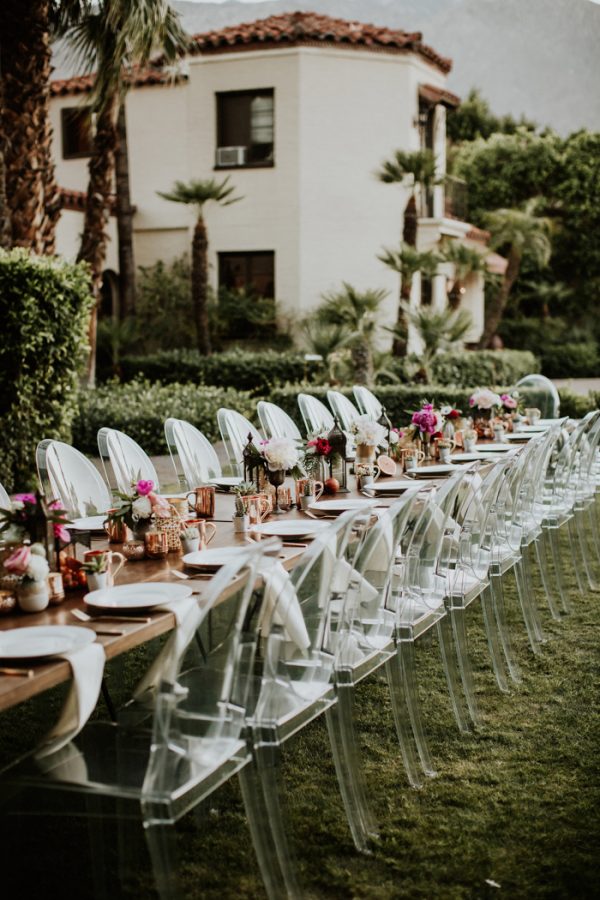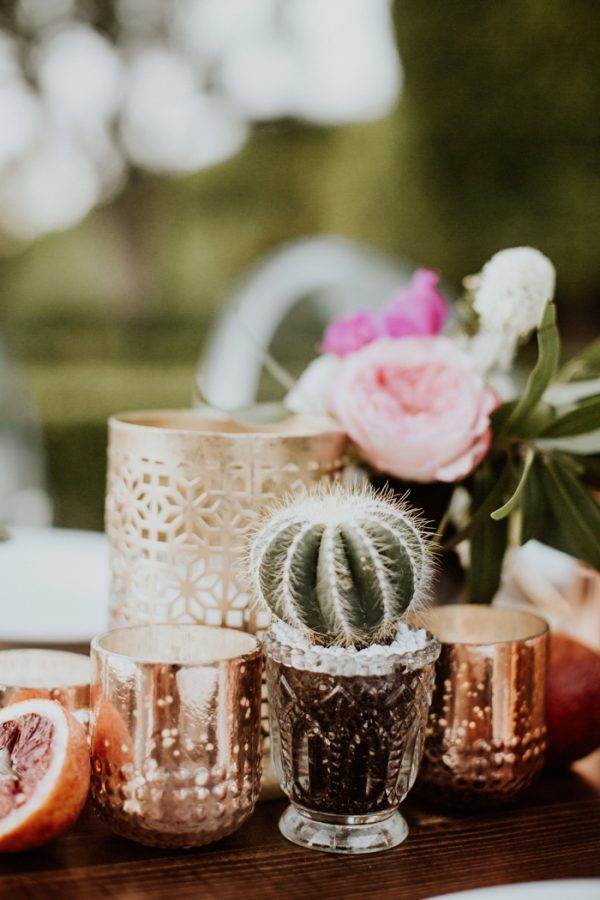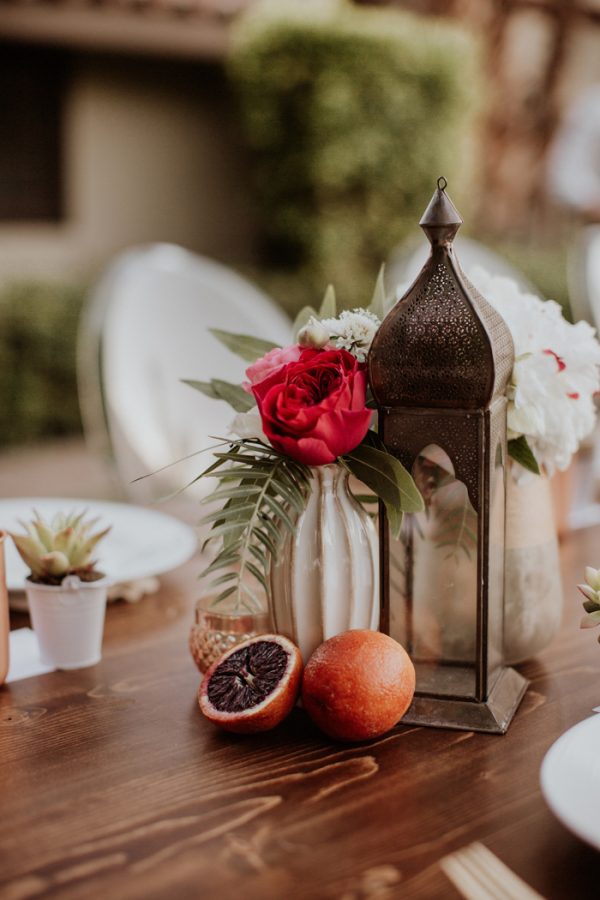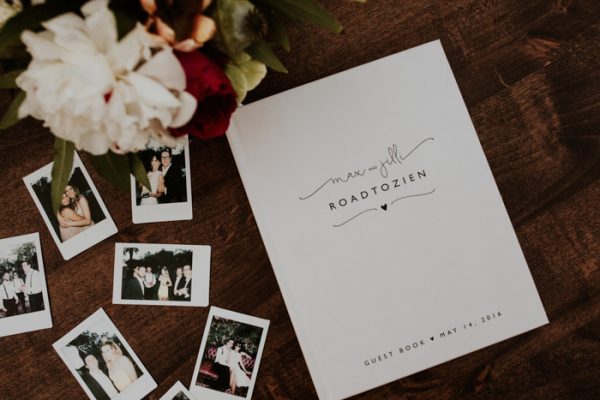 We're both huge Beatles fans, and so he walked down the aisle to 'Here Comes the Sun,' she walked down the aisle to 'Something' and our recessional song was 'All You Need is Love.' (Fun fact, we also had a neon sign made that read 'All You Need Is Love' – it served as wedding decor at our reception and now it hangs over our bed and serves as apartment decor).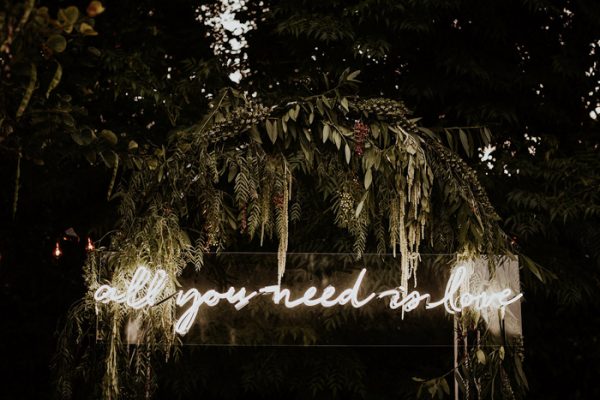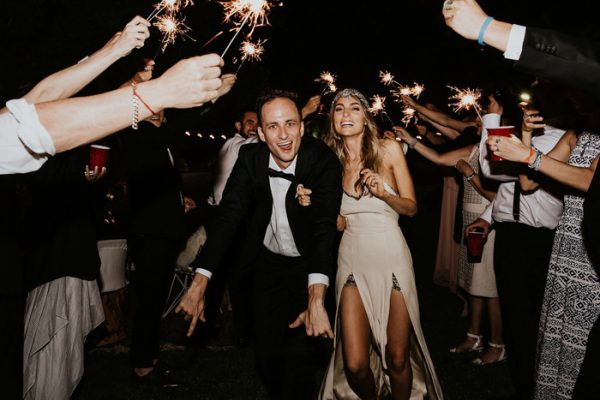 It may sound cliche, but our wedding really was the best day of our lives. So it's really hard to pin-point a single memorable moment because every single moment was super special. But at the end of the night, after everyone else had gone to bed, we stayed up reliving the day from each of our perspectives because we'd been separated for so much of the day and both had our individual experiences. We'll never forget laughing and talking into the wee hours of the morning.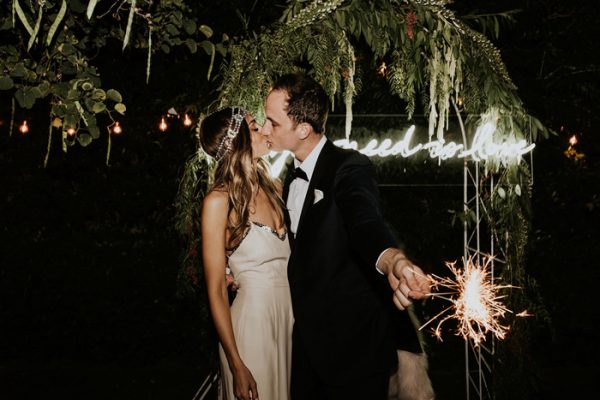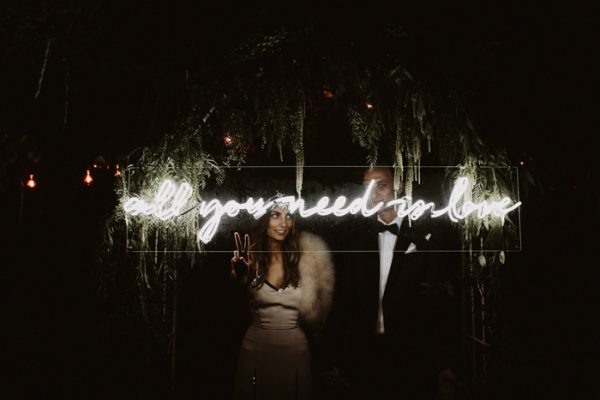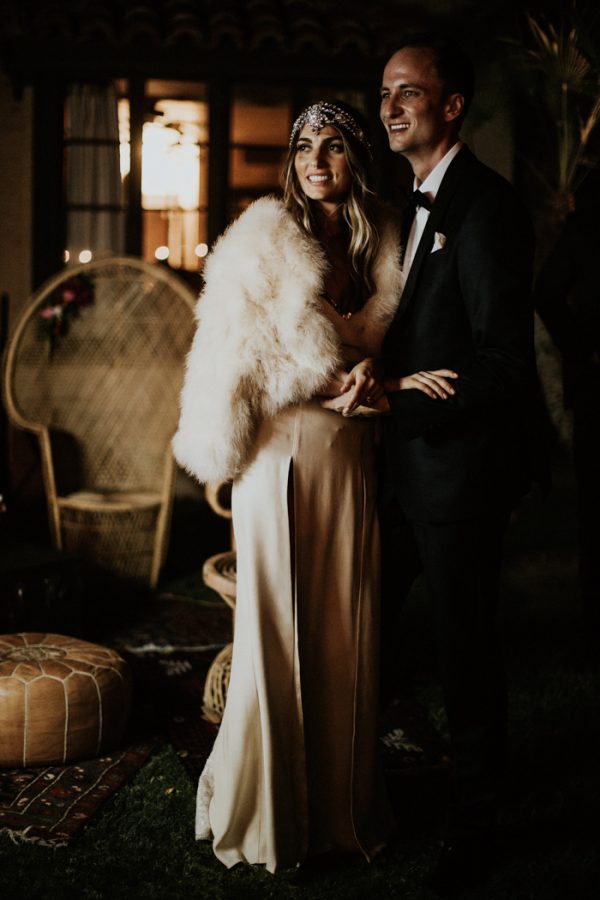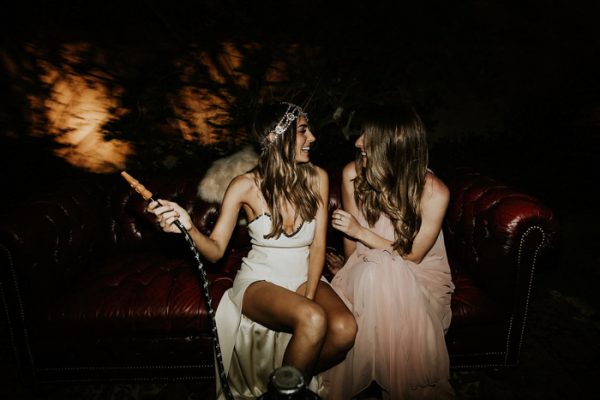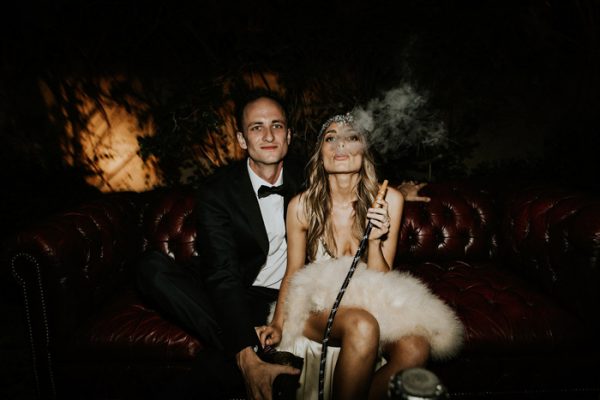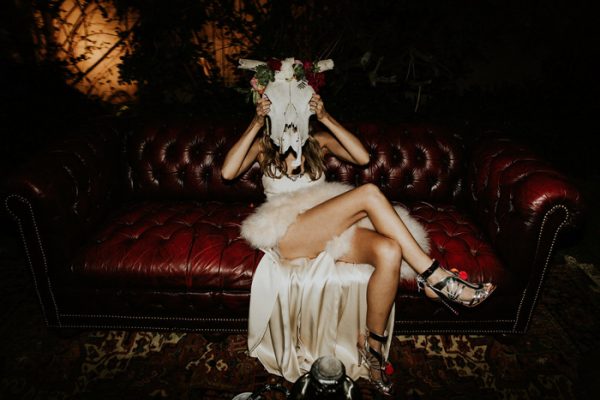 A huge congrats to Jilli and Max, and a special thanks to Lauren Scotti for sharing their wedding with us. Are you in love with Palm Springs wedding inspiration as much as we are? Then you've got to see this Korakia Pensione wedding that's full of Palm Springs vacation vibes!