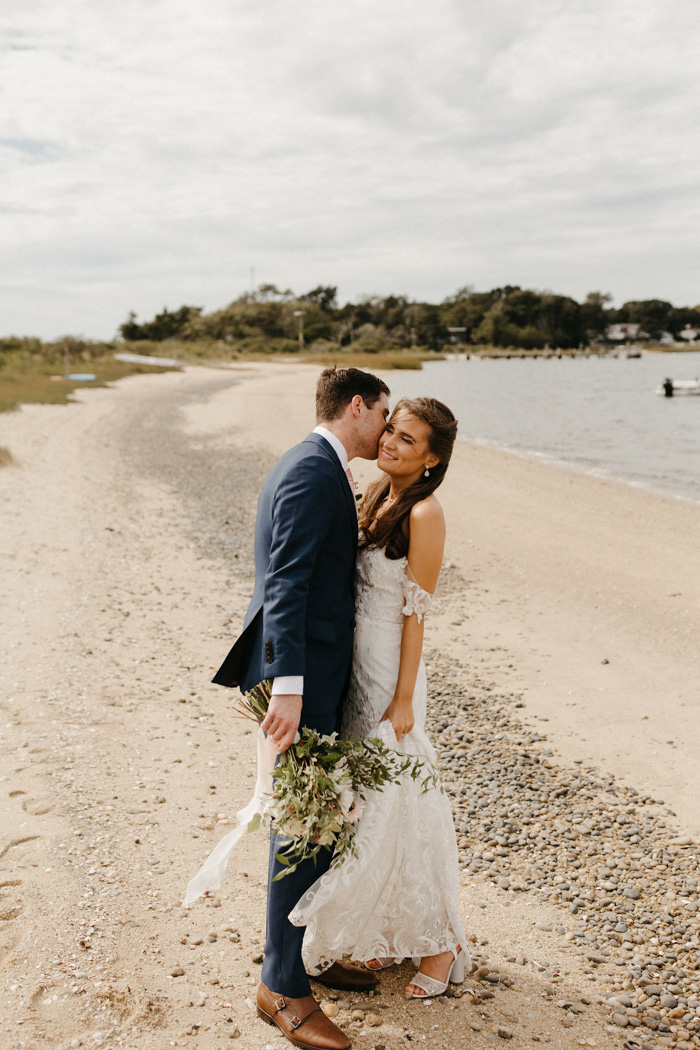 Courtney and Michael created a wildly elegant yet totally laid-back festival vibe for their Shelter Island wedding! Their goal was to make the entire event feel as welcoming as possible, and we think they nailed it. For the ceremony, they set up a wood and floral arch under a huge tree facing the water. Then, for the reception, they filled the backyard space with yard games, bar stations, photos, DIY signs, and a huge tent for dining and dancing. Katyas Flowers added the prettiest soft and vibrant pink floral arrangements, as well, which were perfect for a late-summer wedding. Every detail was as charming as could be, and On The Times Photography captured it all brilliantly!
The Couple:
Courtney and Michael
The Wedding:
Private Residence, Shelter Island, New York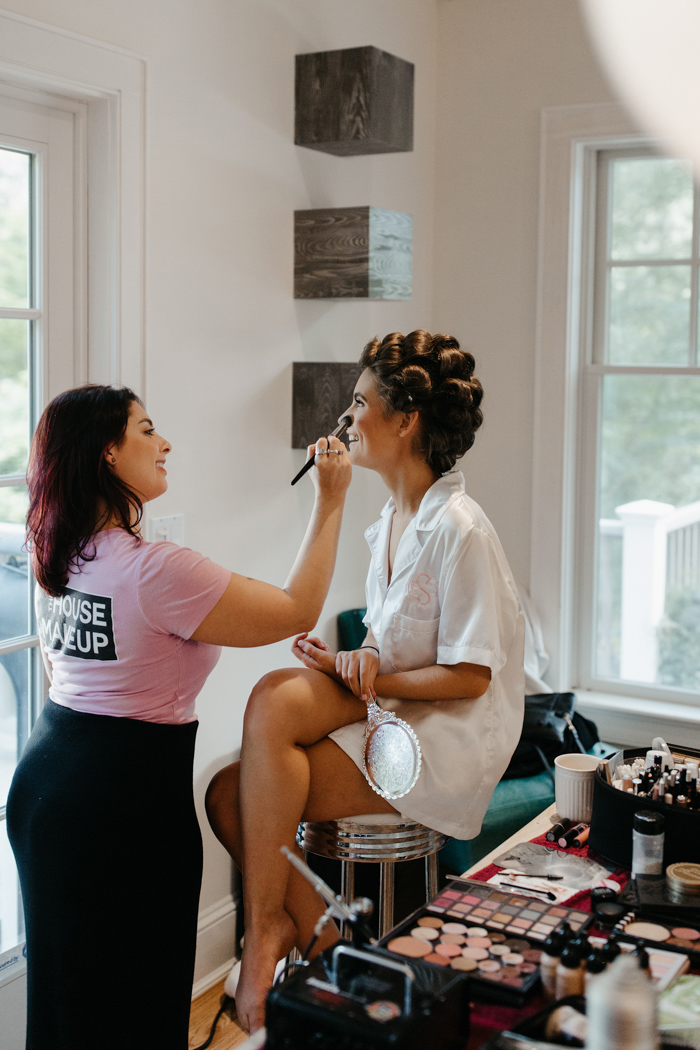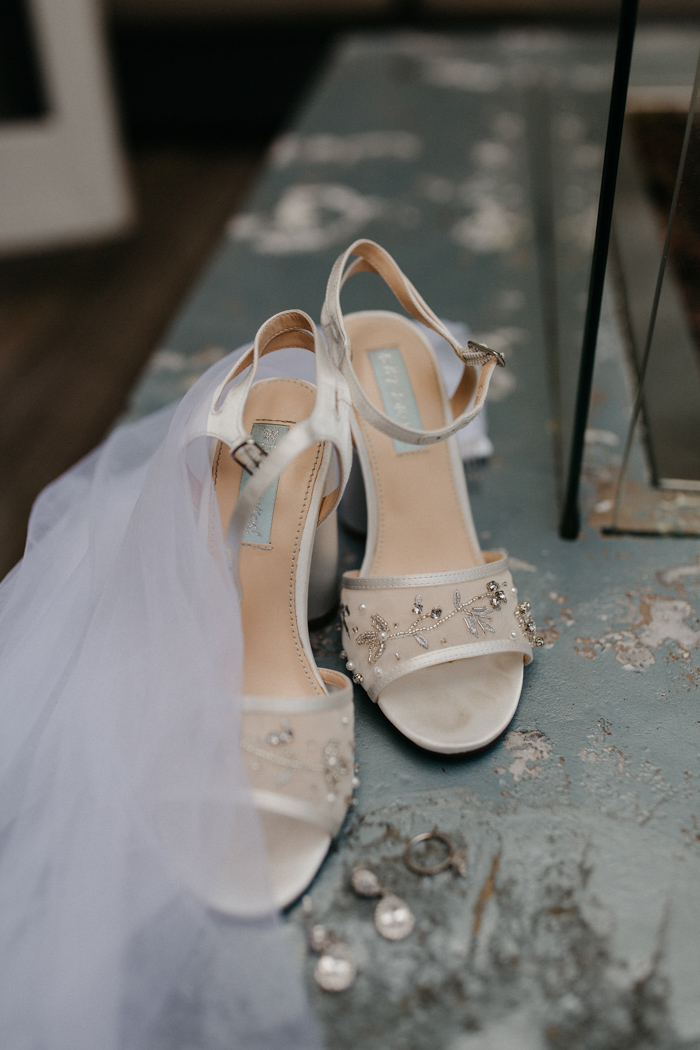 As I'm originally from the United Kingdom, our wedding was going to be a seldom moment where both of our families would be together. For us it was a rare moment that we truly wanted to make as magical as possible, not only for us but for everyone involved. We knew that photographs would be one the most treasured takeaways from the big day, therefore finding a photographer was a critical point in our planning.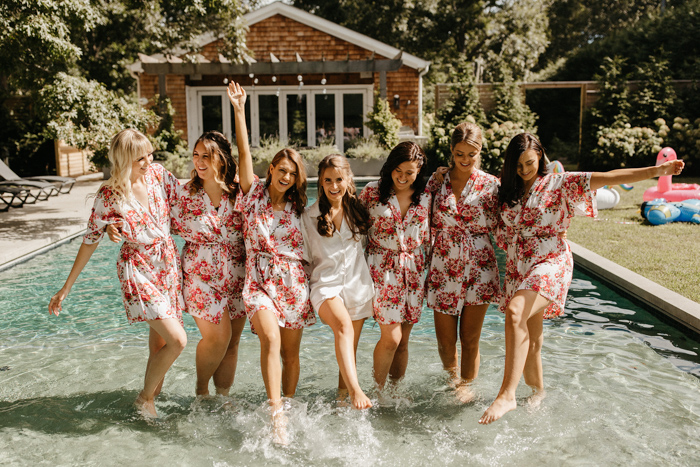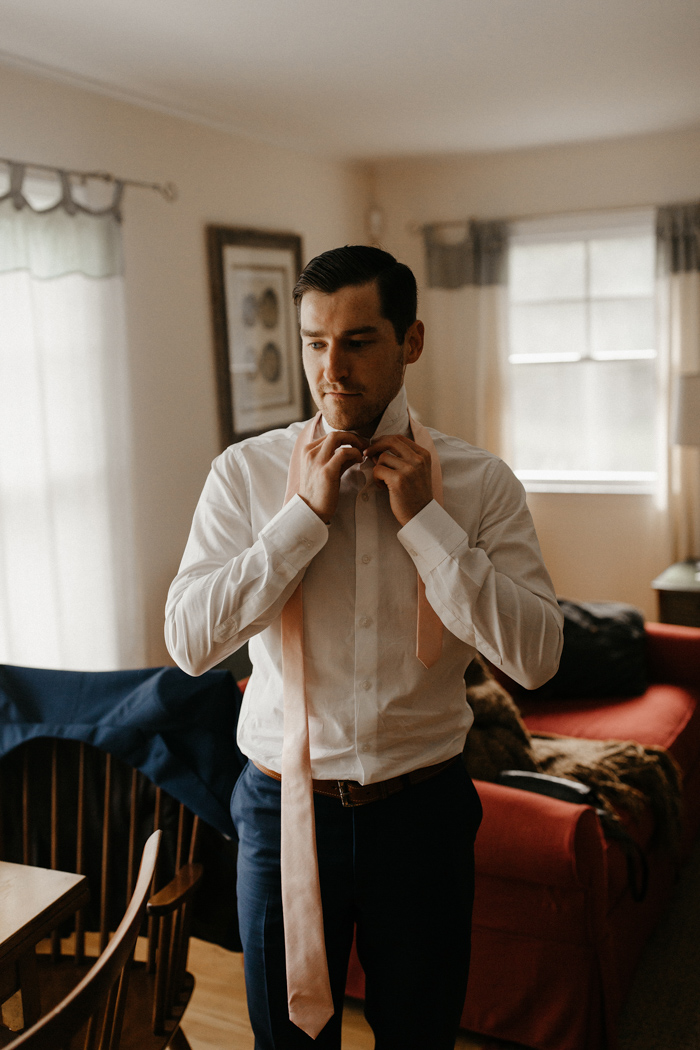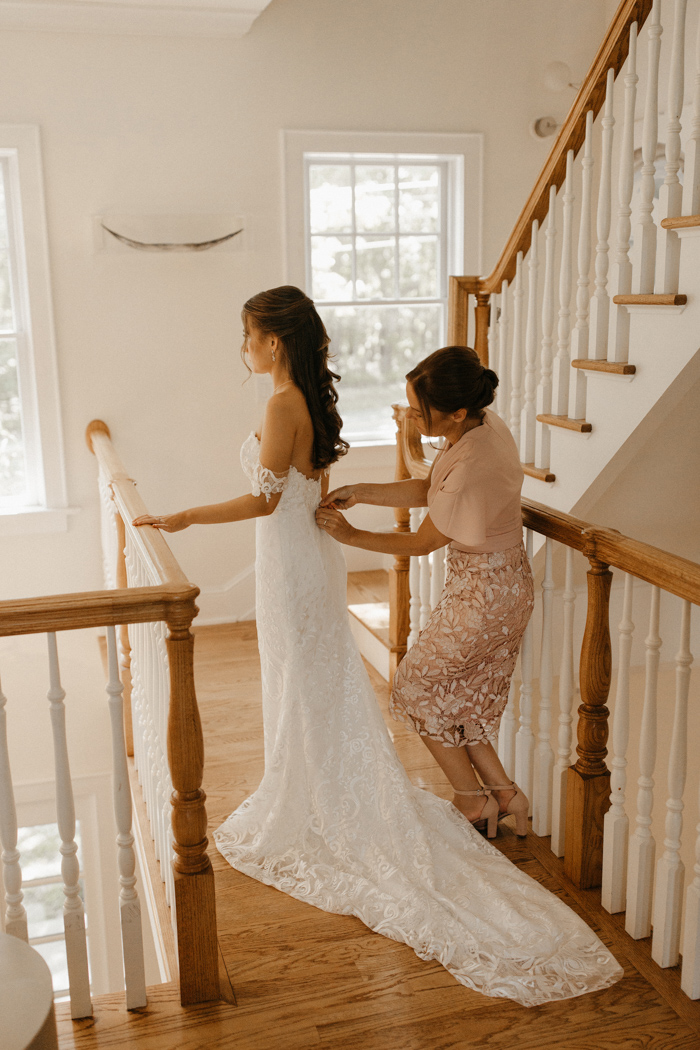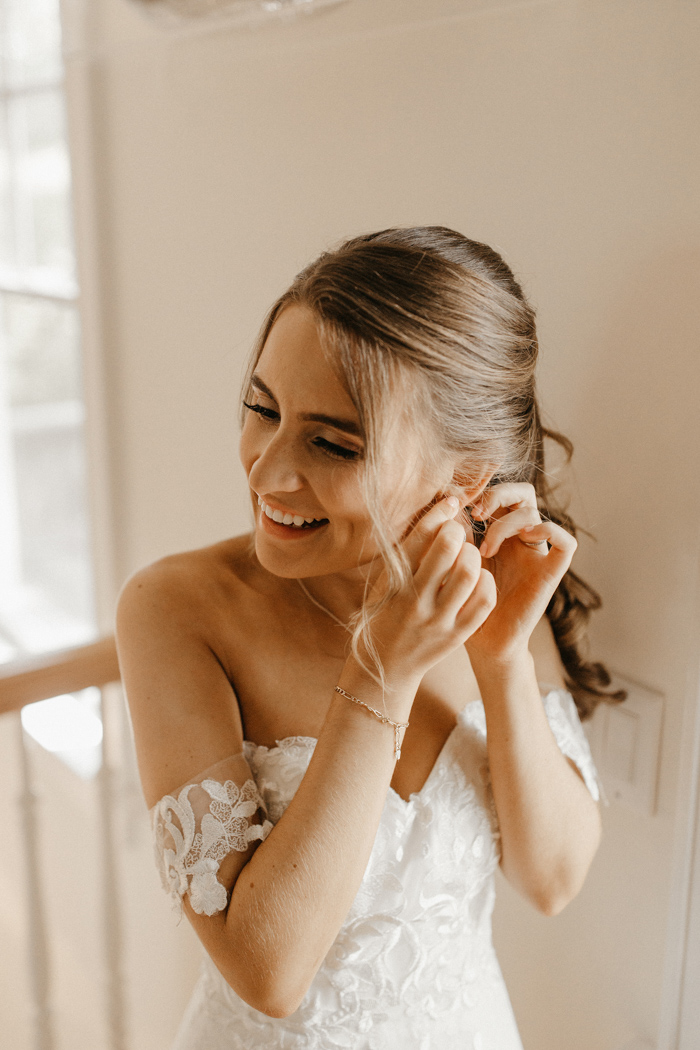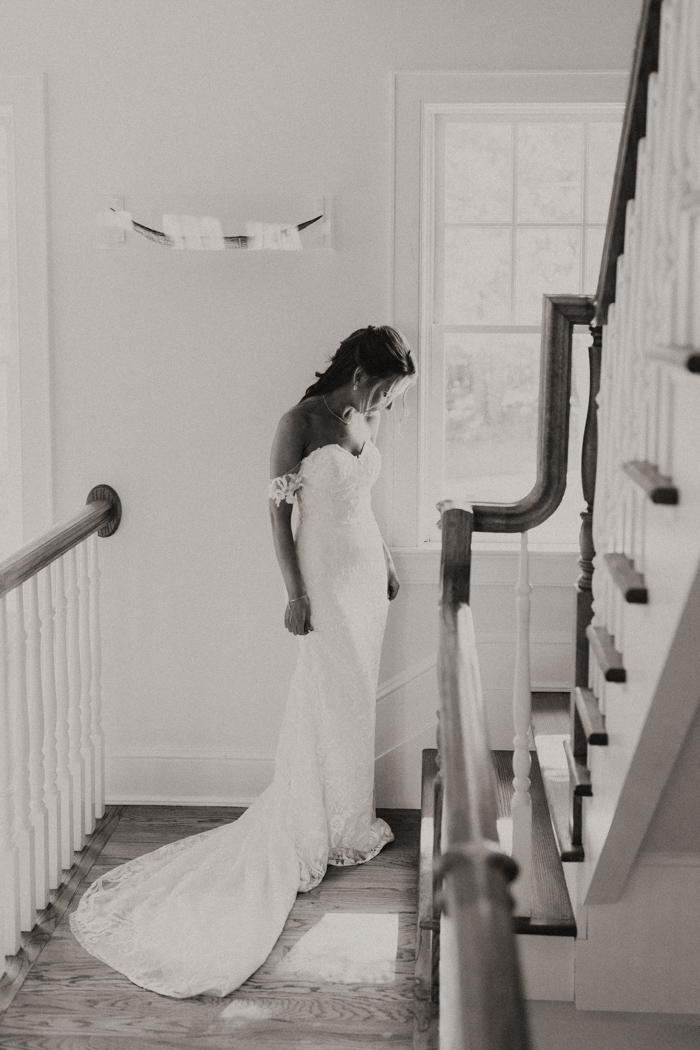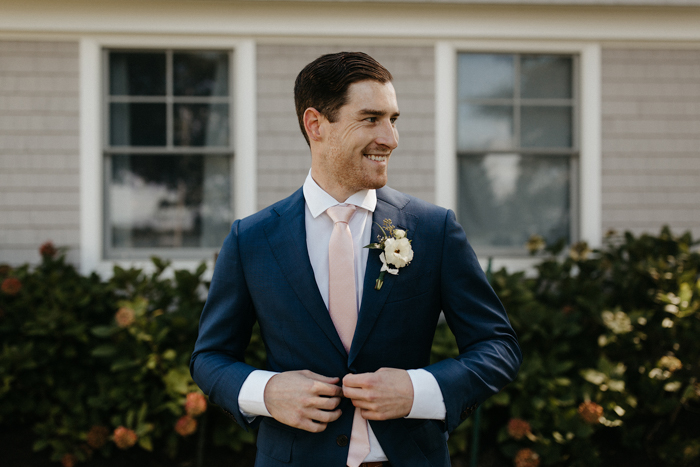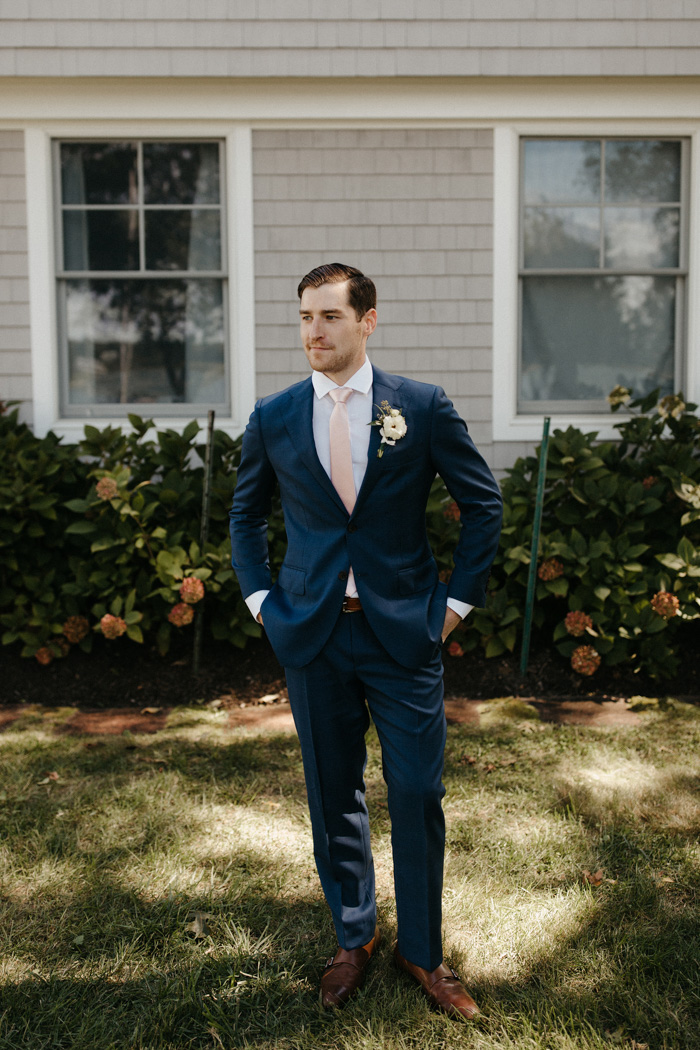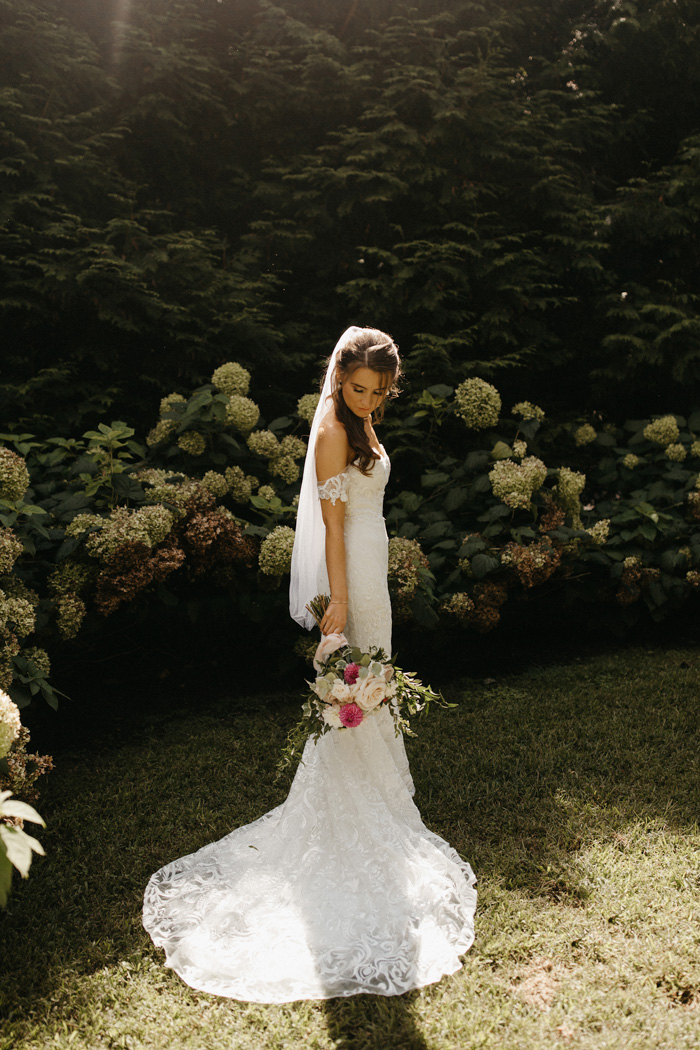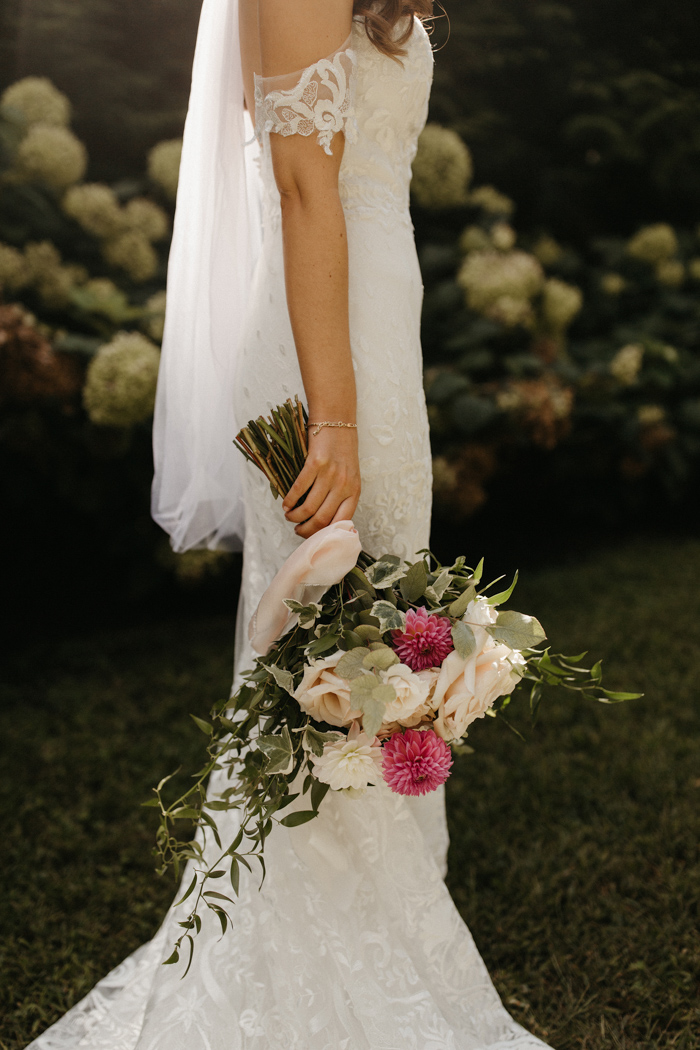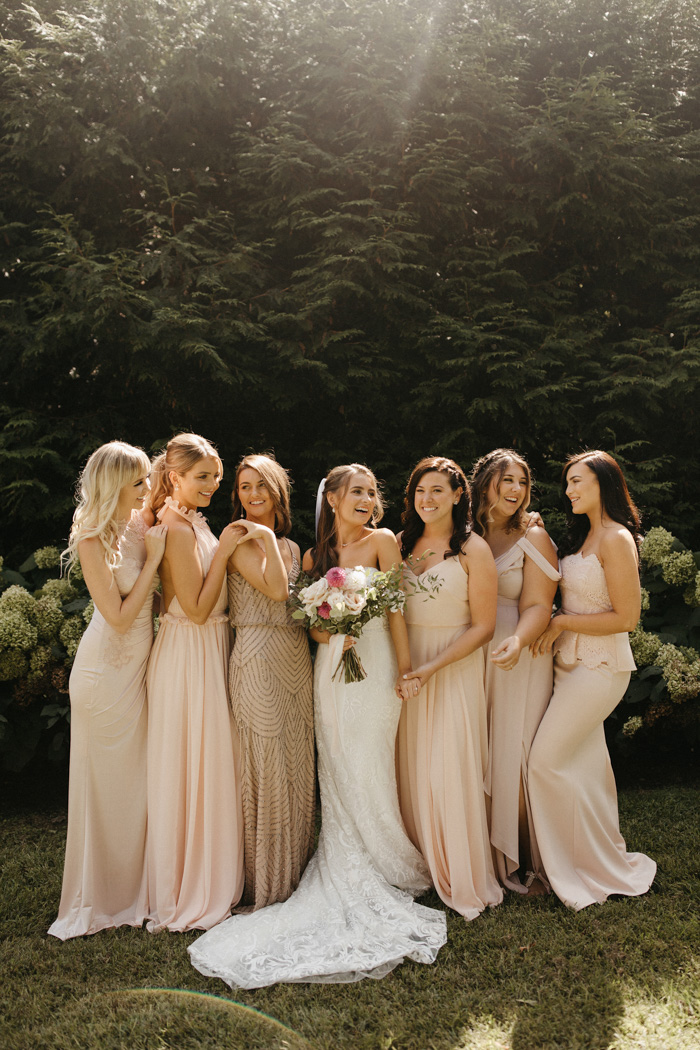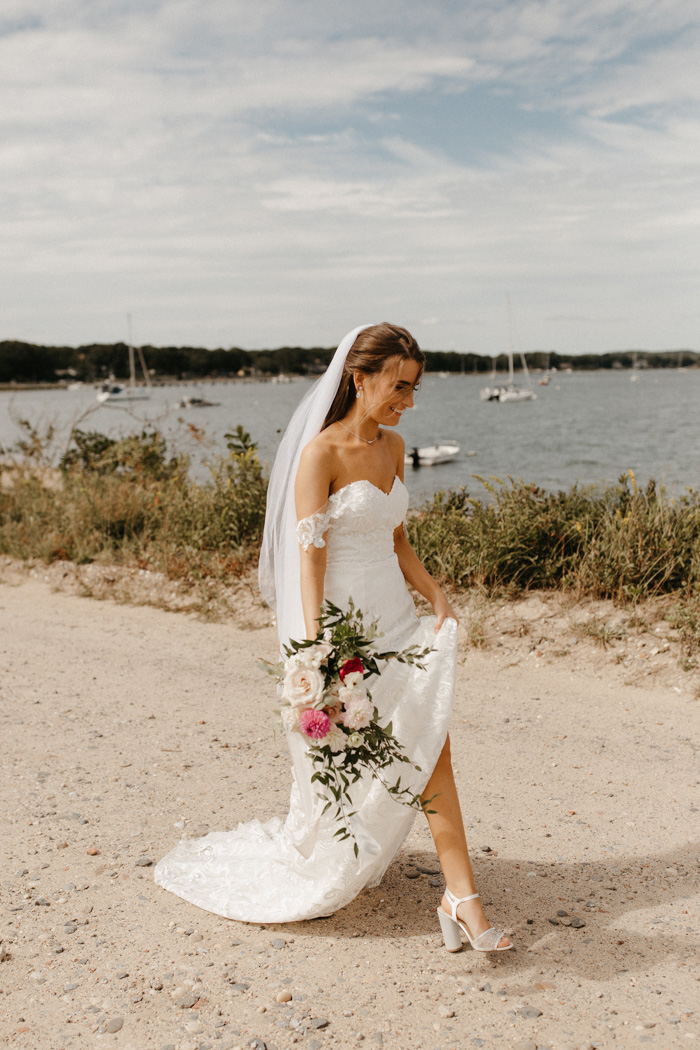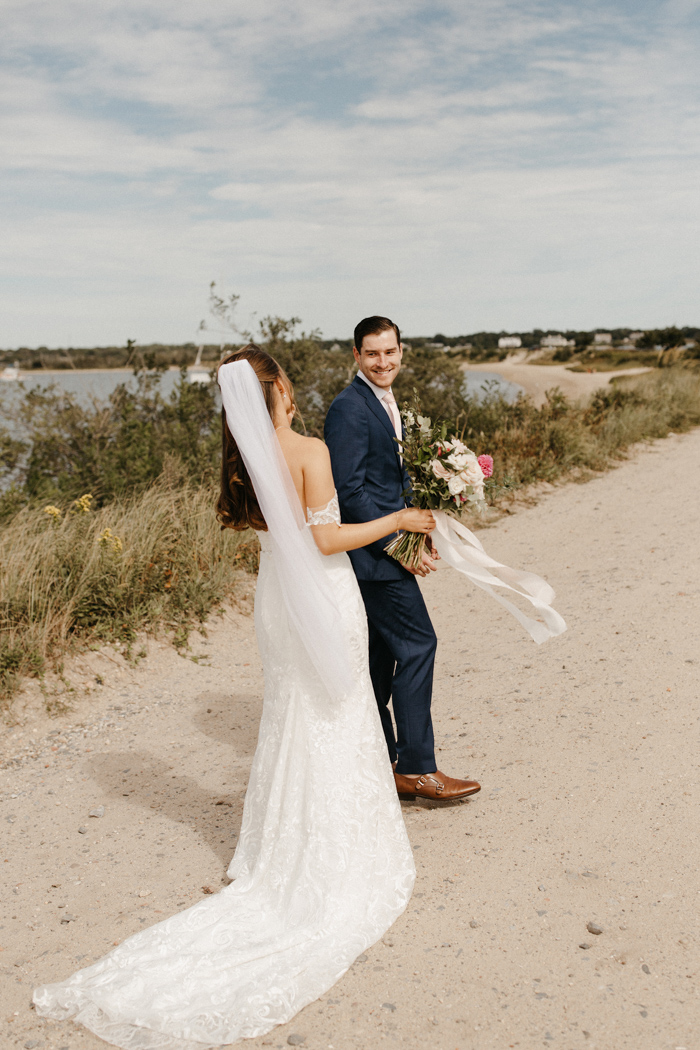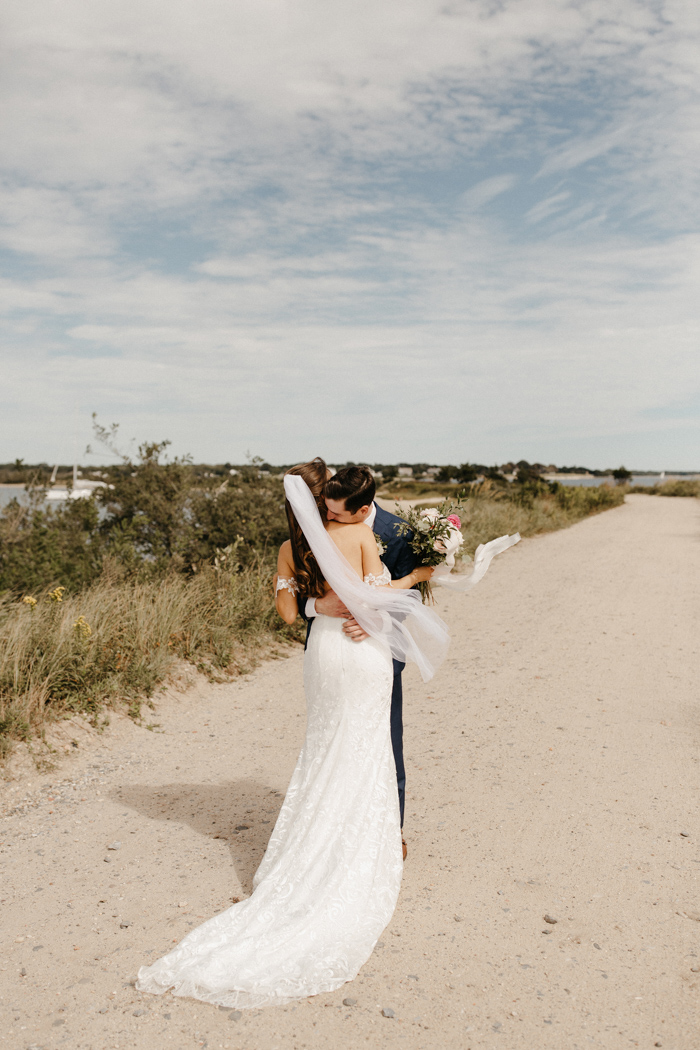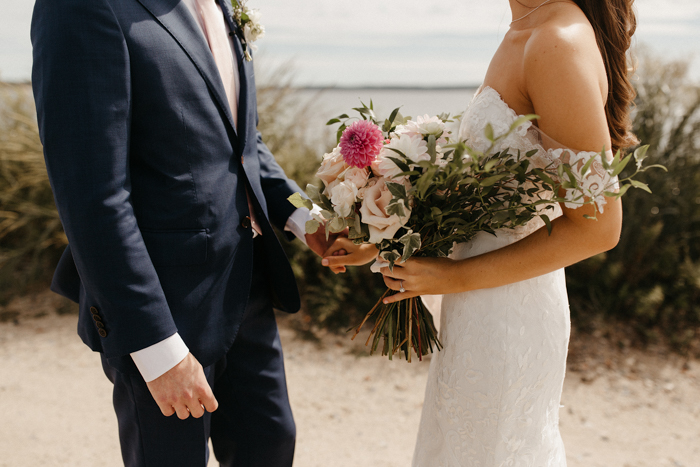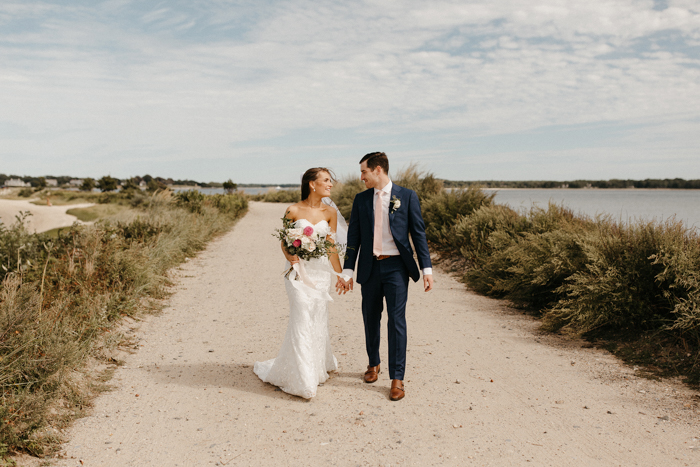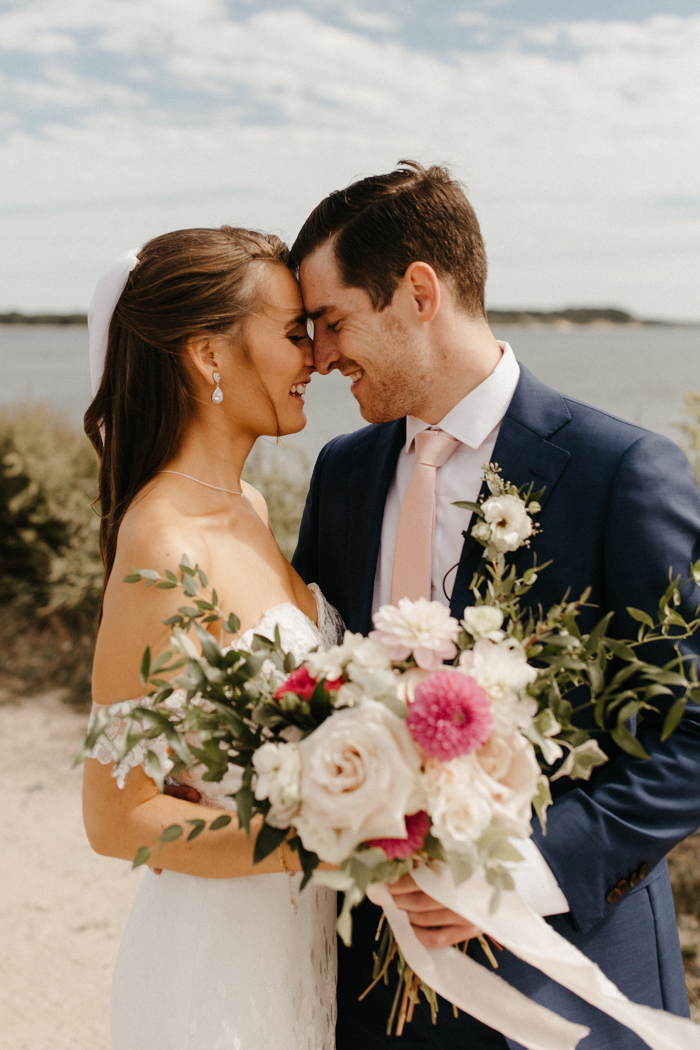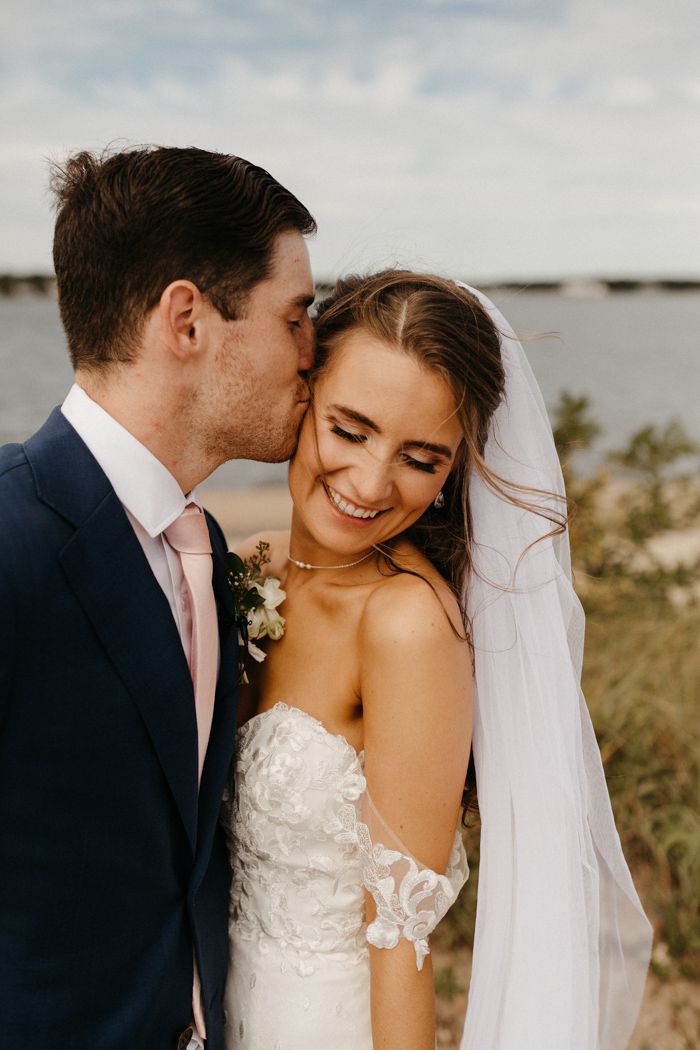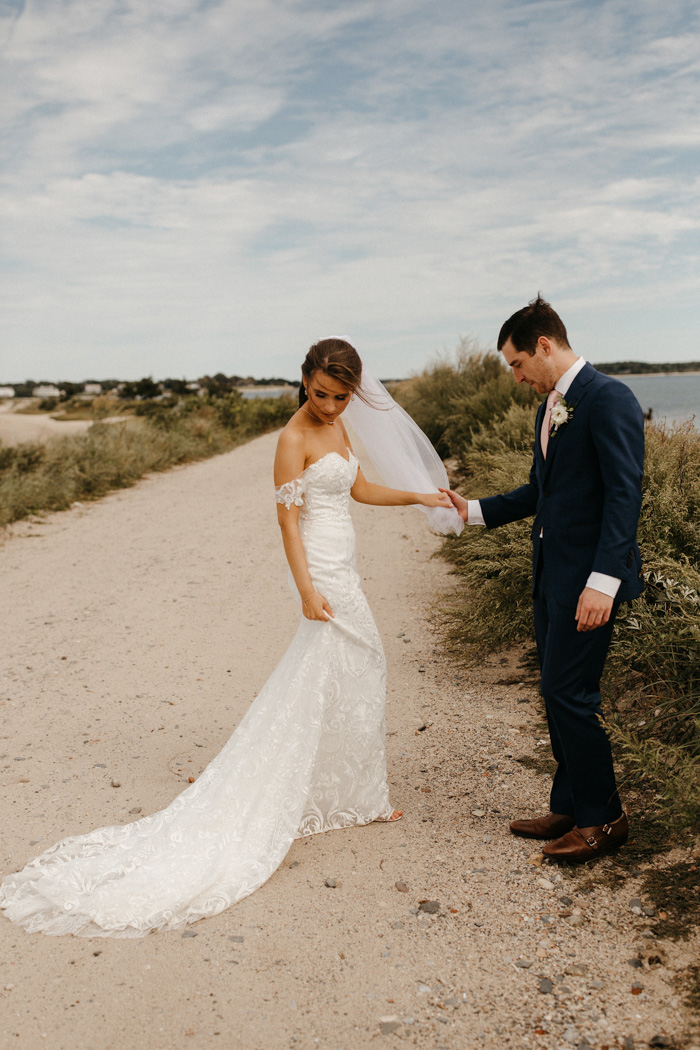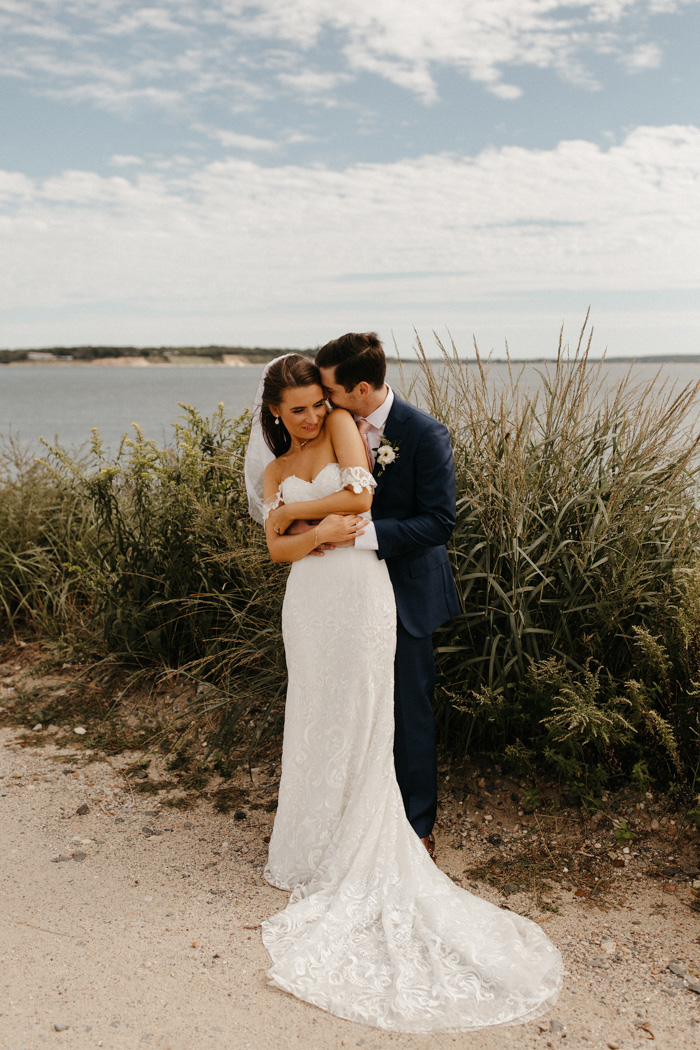 We got married at Mike's Uncle's house, that has been in their family since their great-grandmother purchased it in the 1930s. Mike has been going there annually since he was born and then took me after we started dating. It has been a place close to the heart of many people, and it quickly became a place close to my own!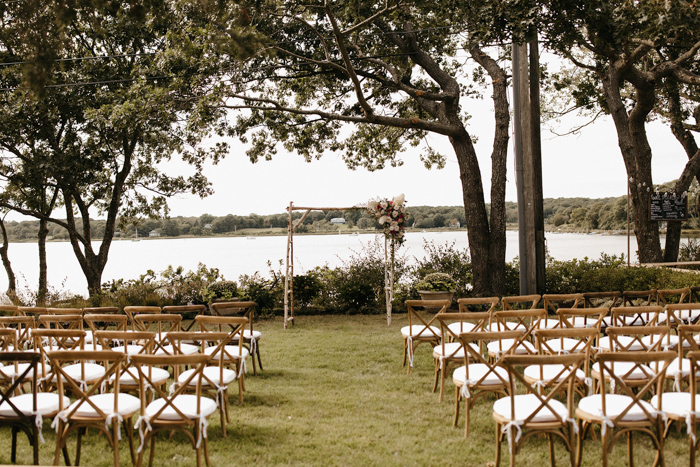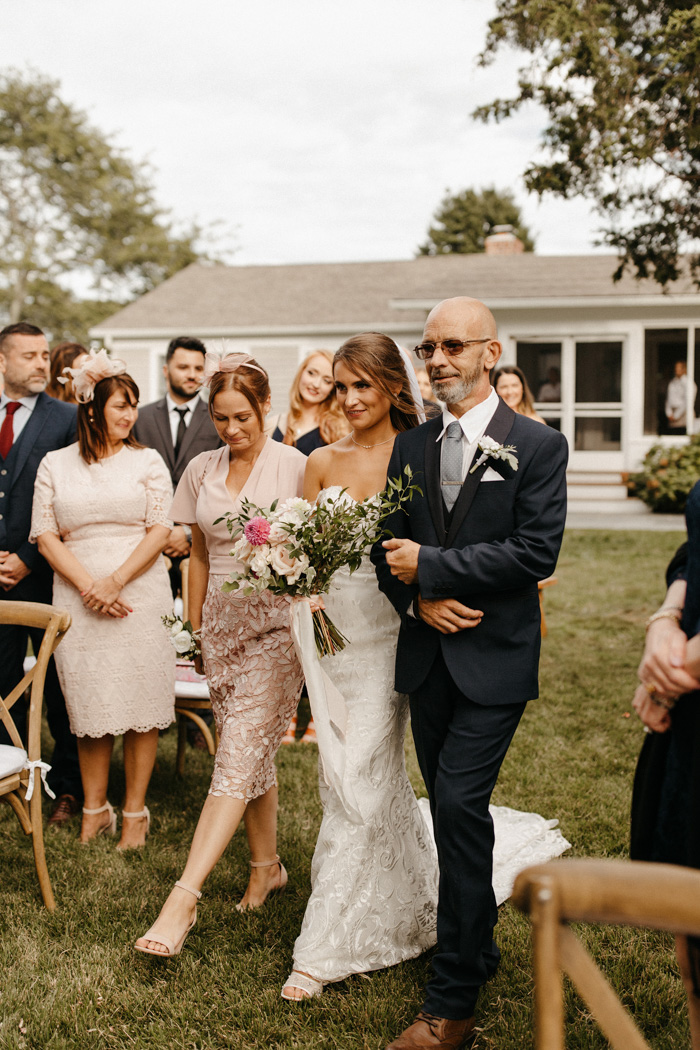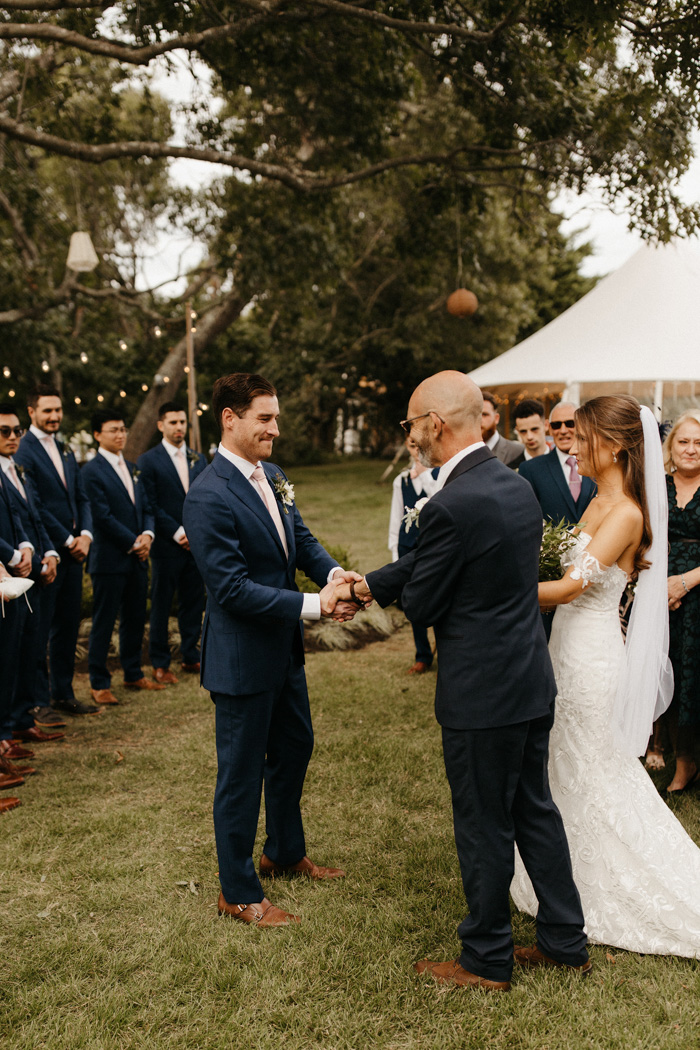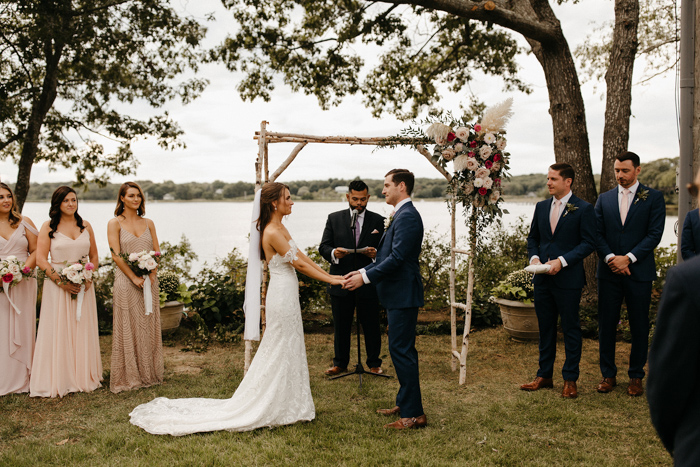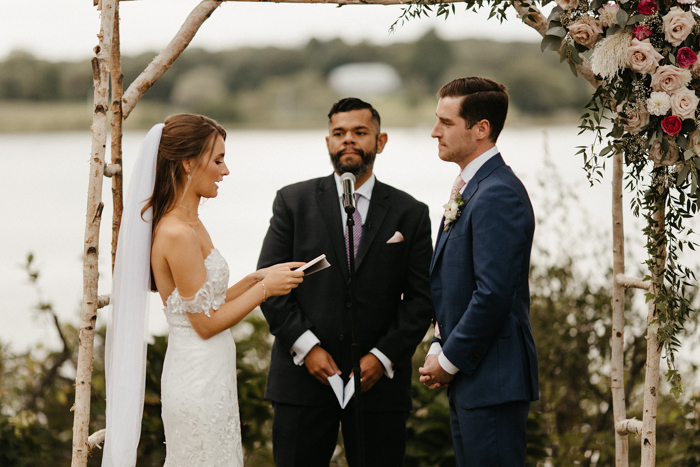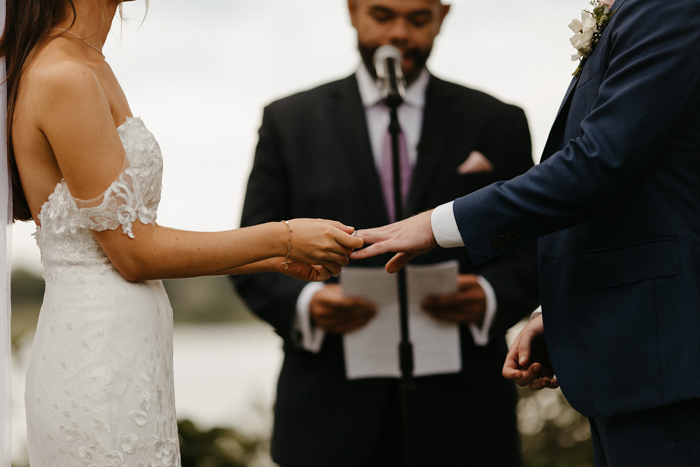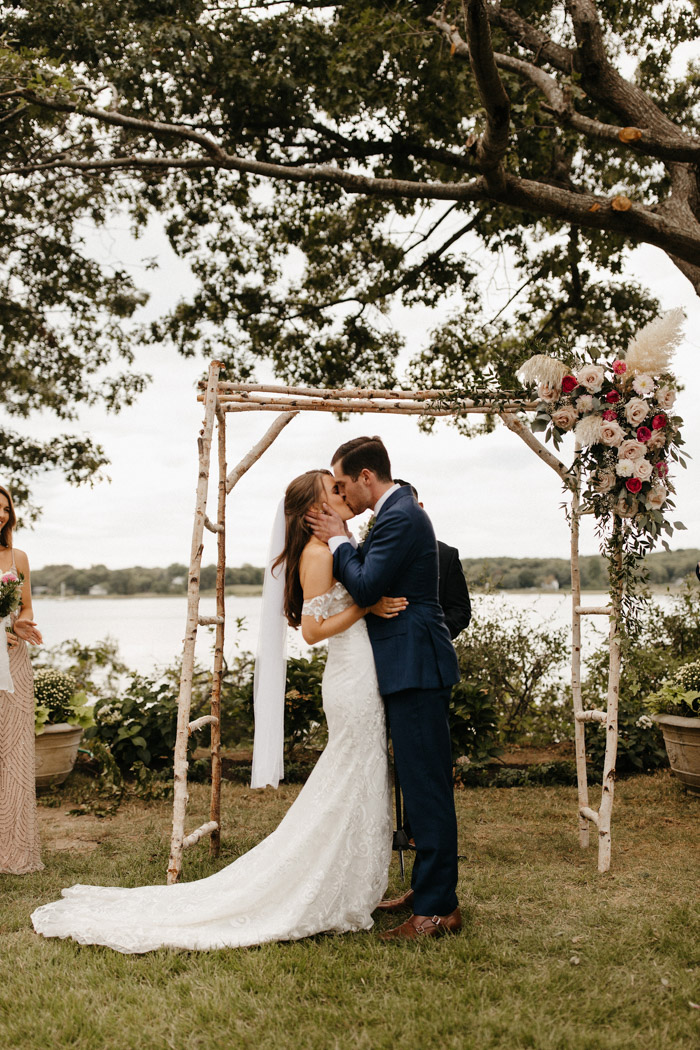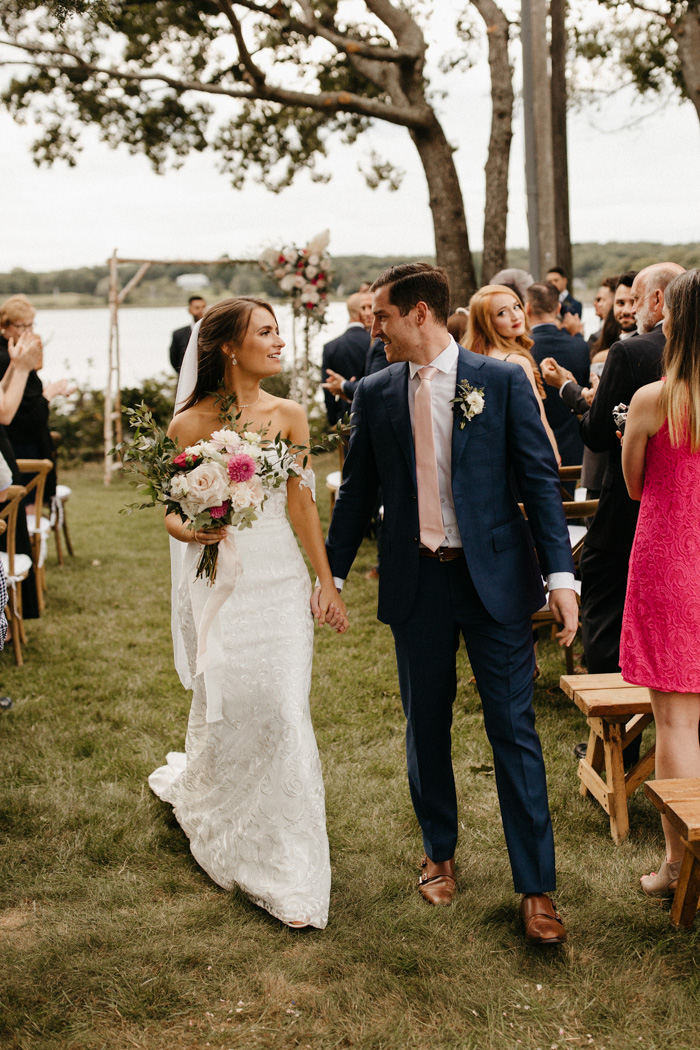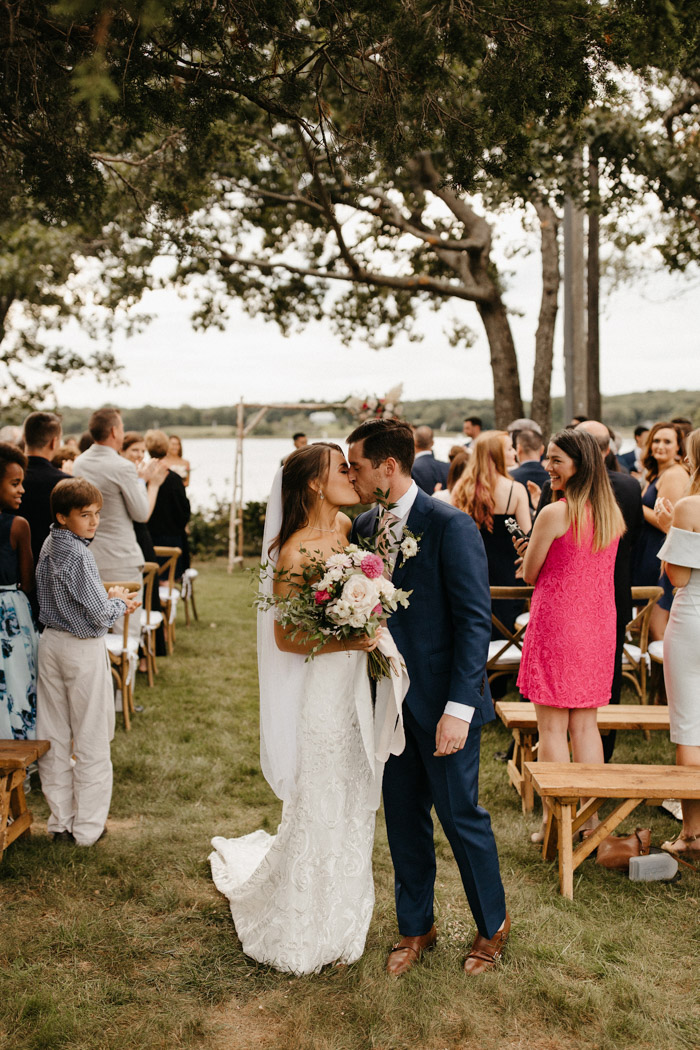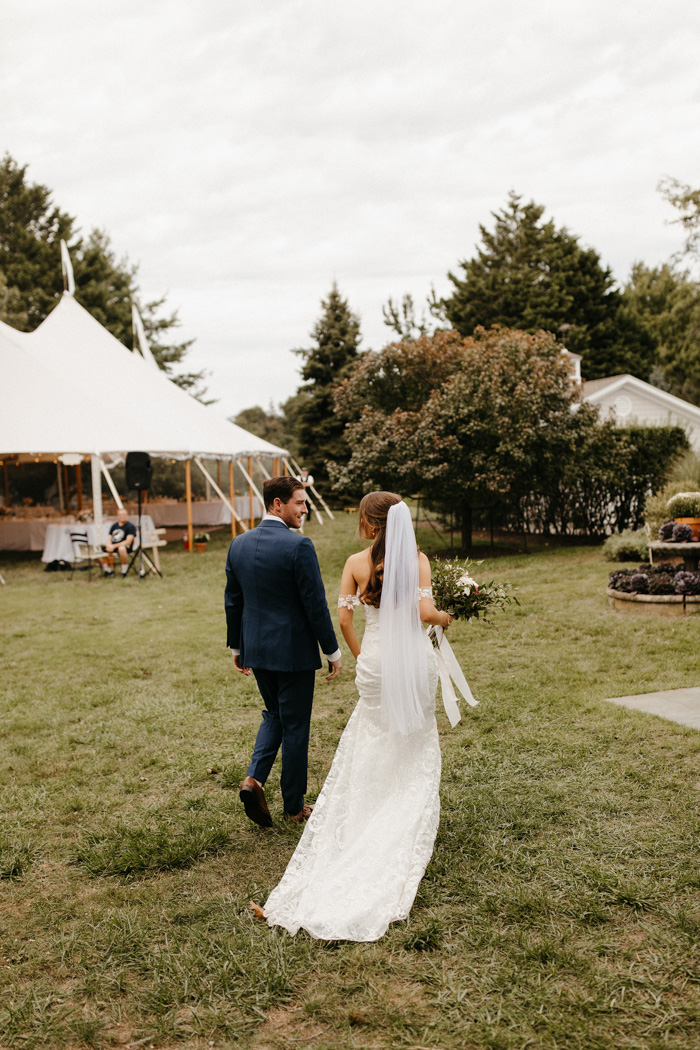 Our wedding colors were a variety of pinks, whites, and lots of greenery. We chose colors that would be a soft contrast to the blues of the bay behind us. The pops of bright pink in the floral arrangements were an afterthought I had last minute. I think my florist thought I'd gone mad, but we were so happy with the end result!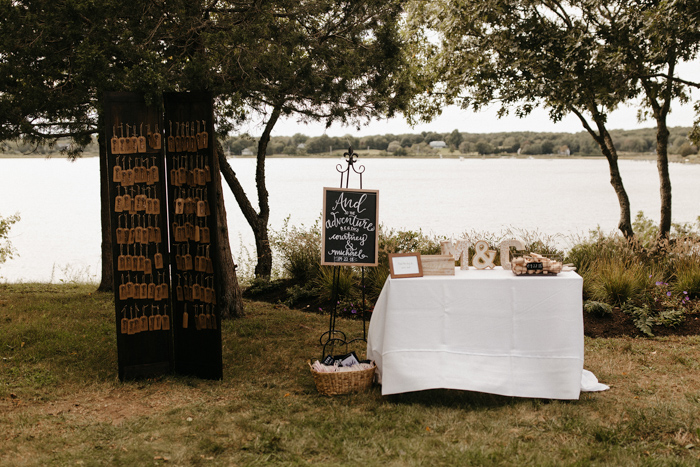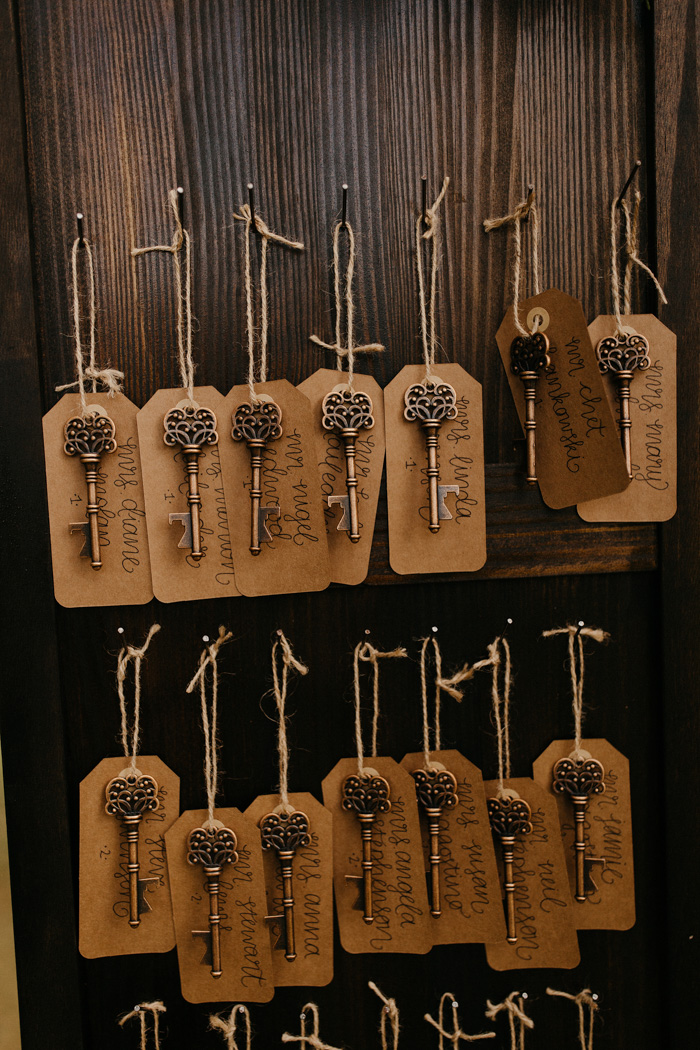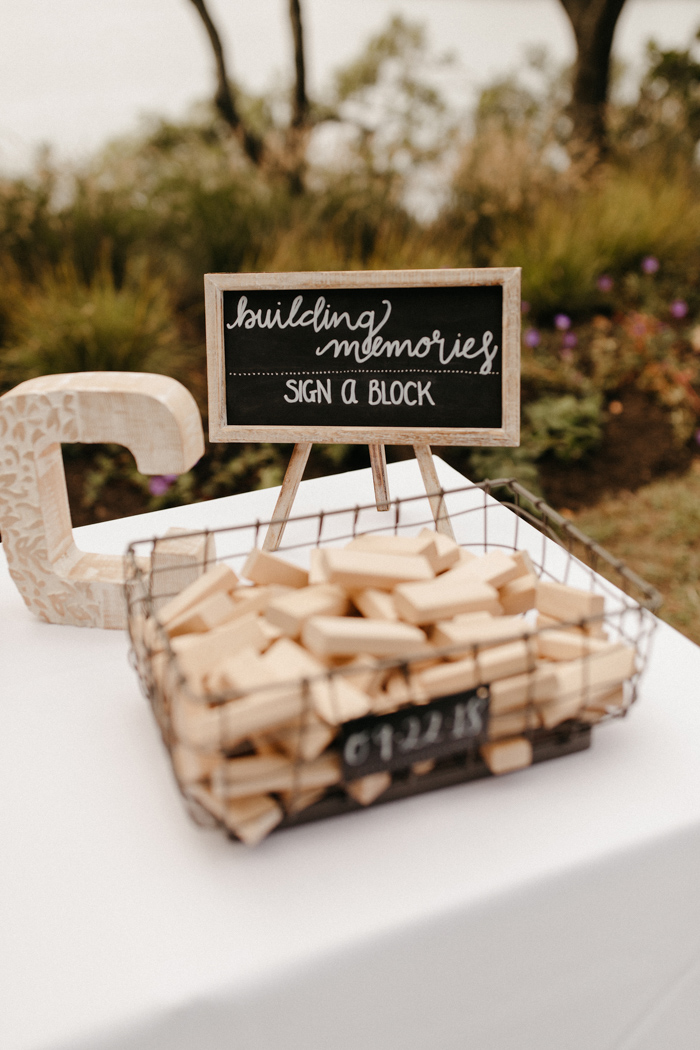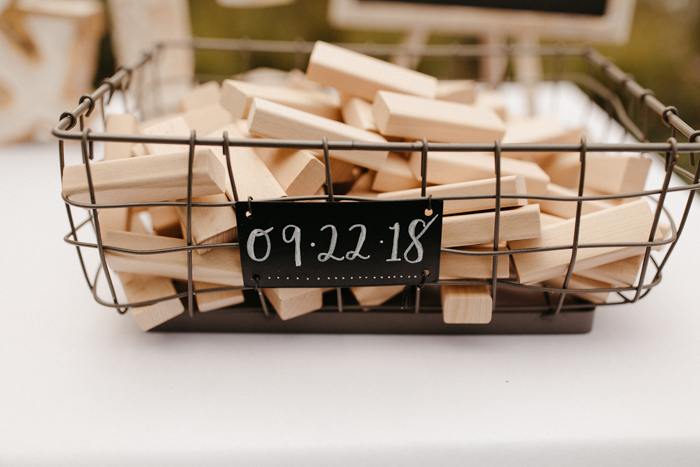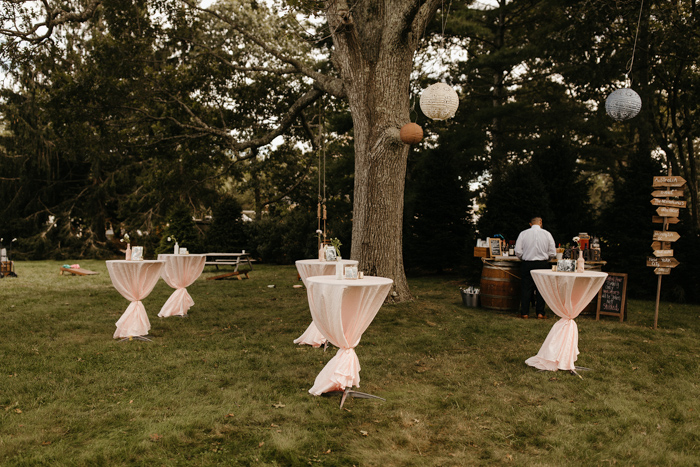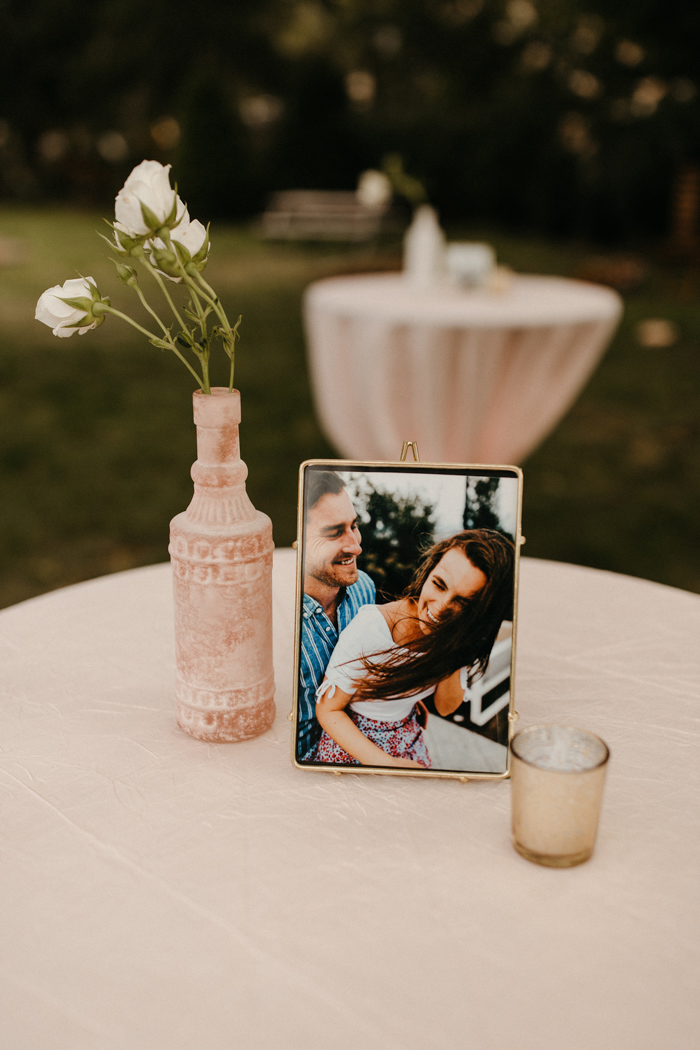 We did a few DIY projects; the main one was the signpost. We decided to show our guests how much we valued their efforts to make it to the wedding by making a signpost showing all the locations they came from and the miles they traveled! It was a really cool piece that we'll keep forever.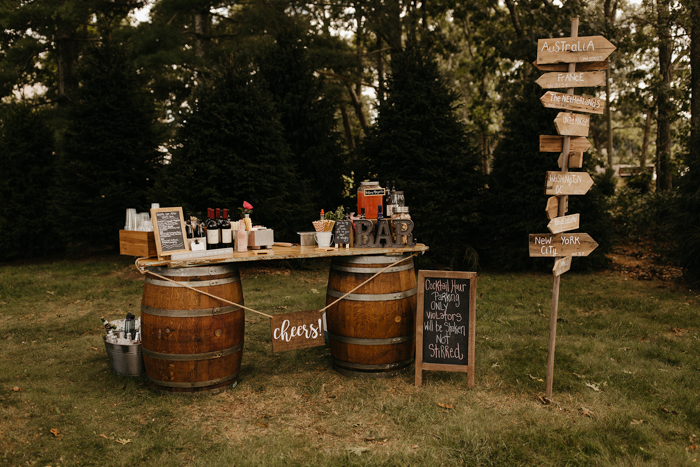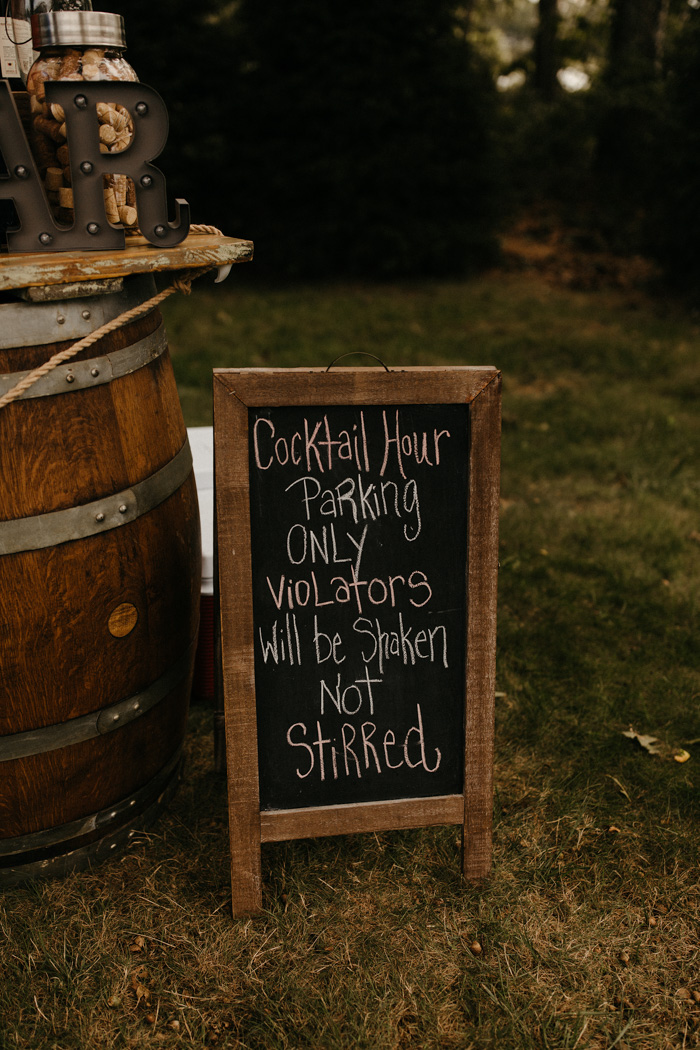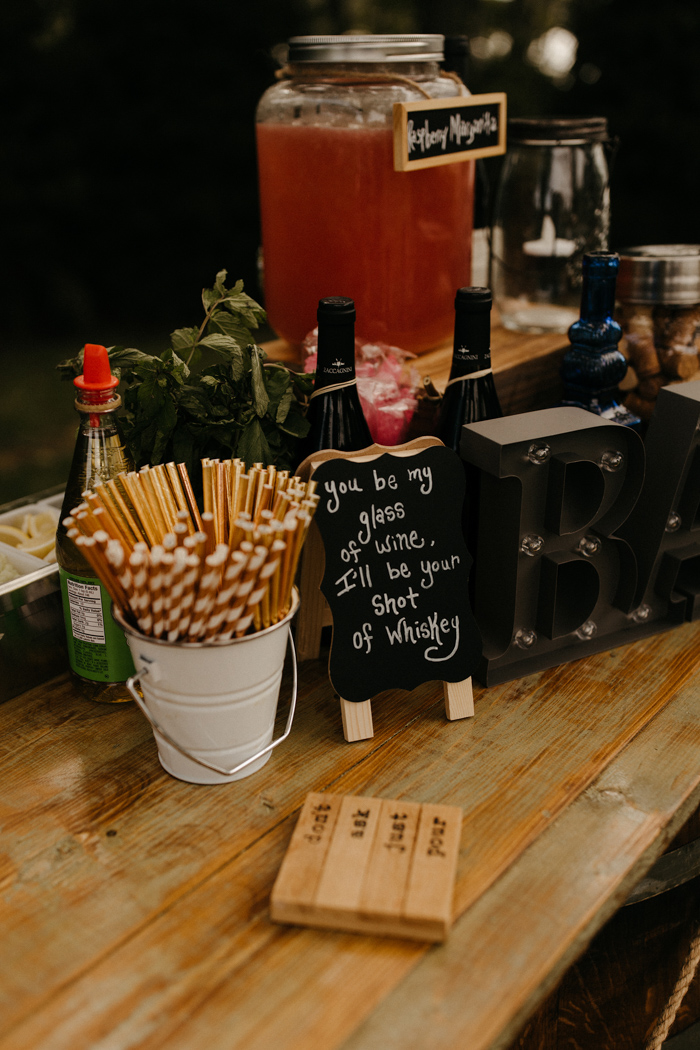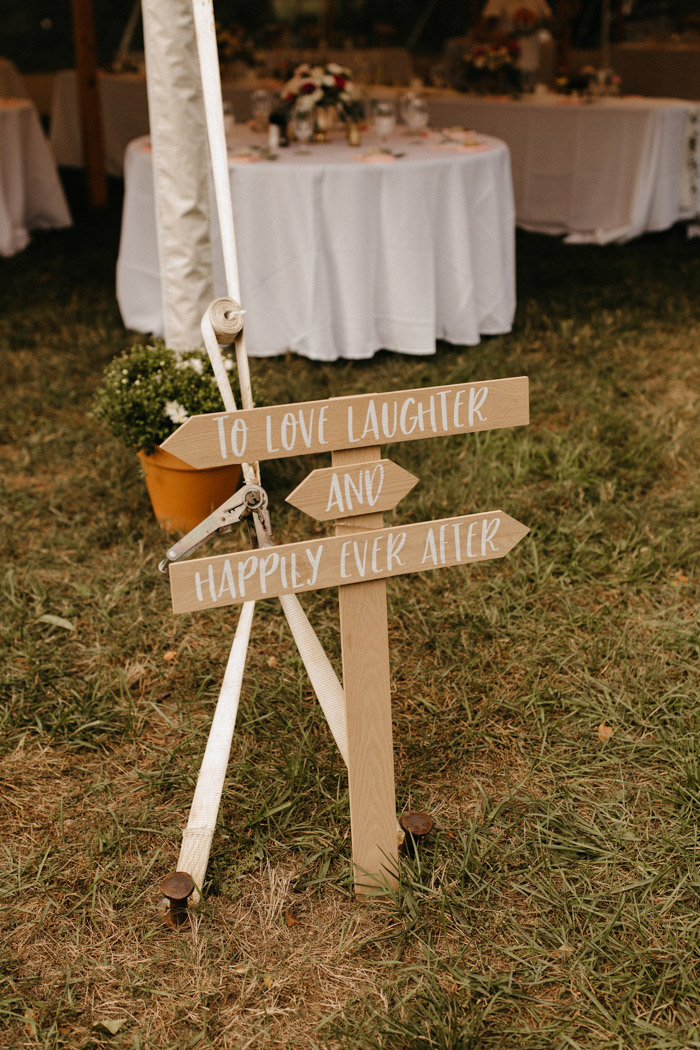 We wanted the wedding to reflect us and be as true to our characters as possible. Our aim was to foster an environment that everyone felt comfortable. People had traveled for days to get to the little island, so we just wanted to enhance the natural beauty of the surroundings!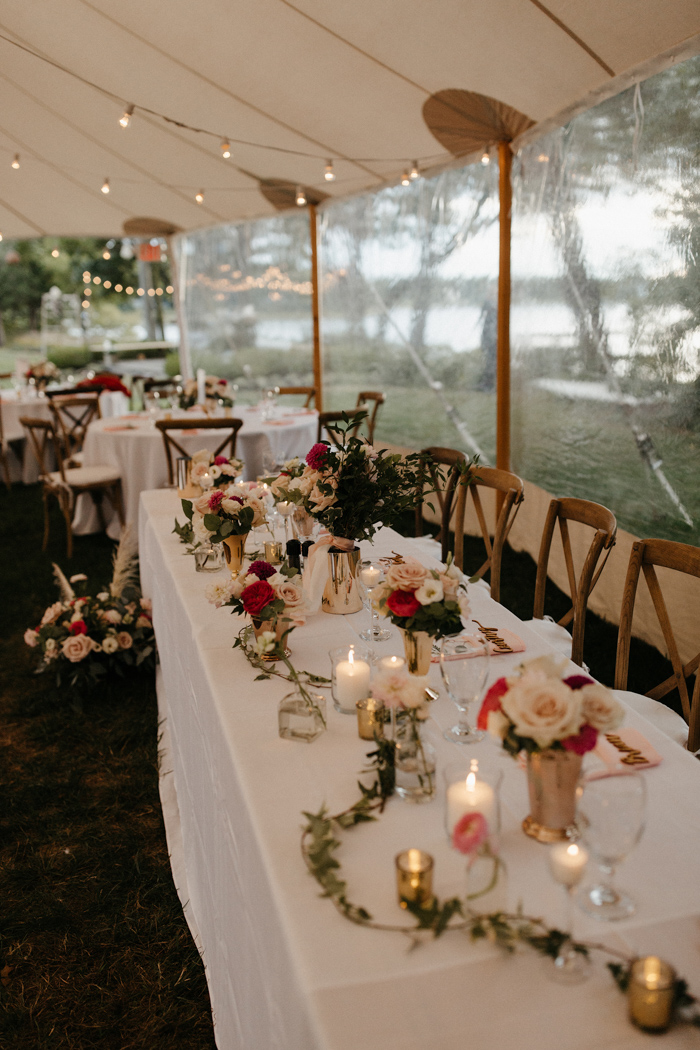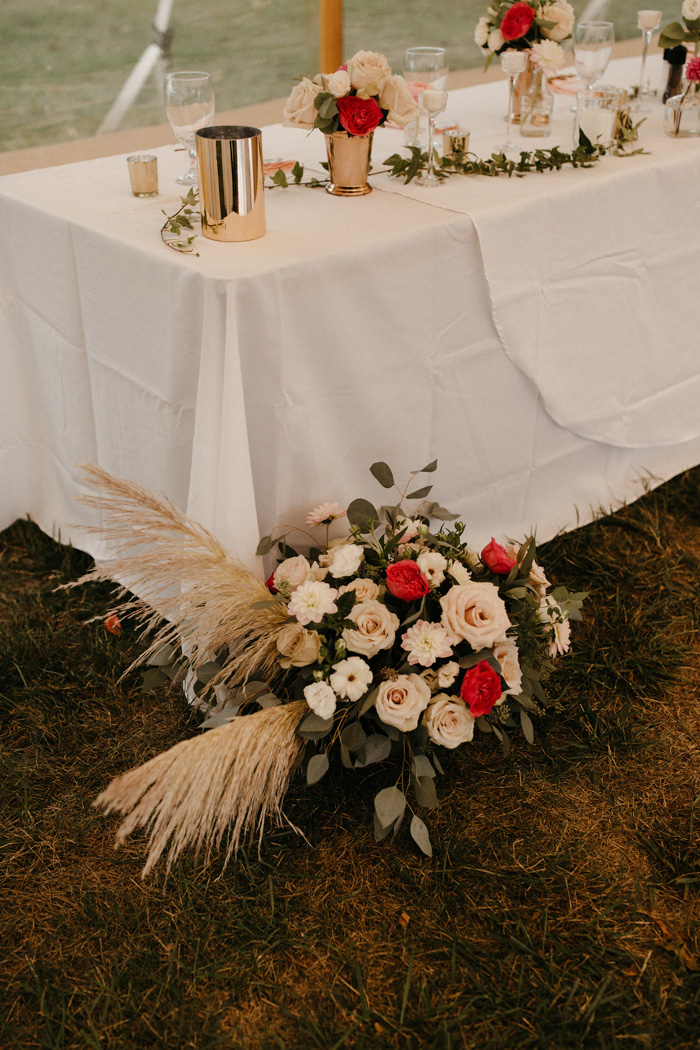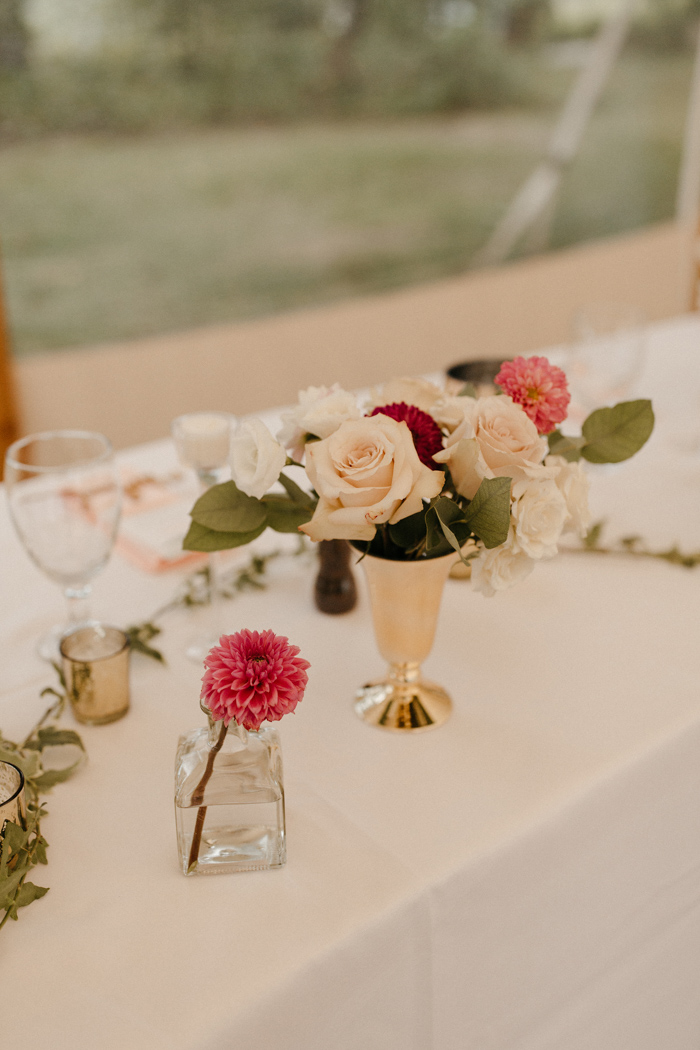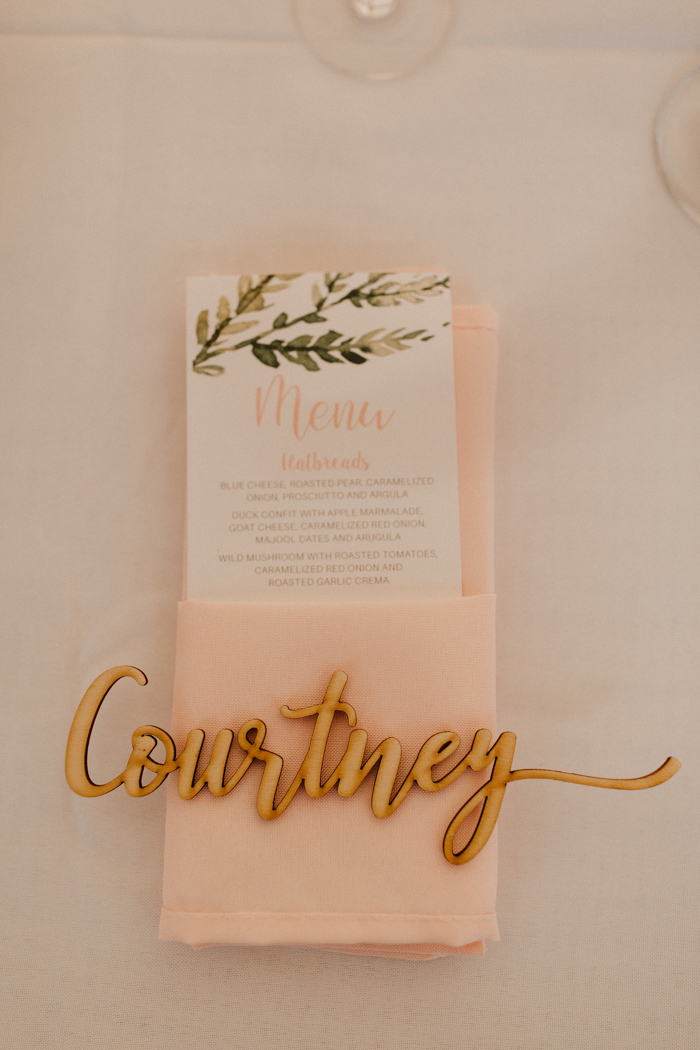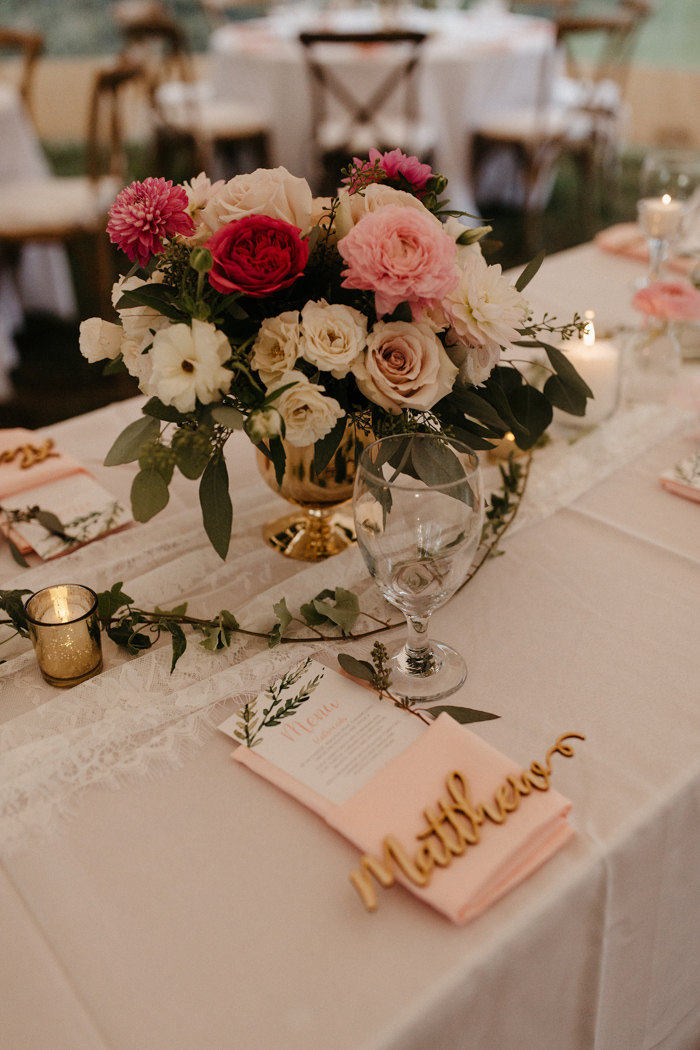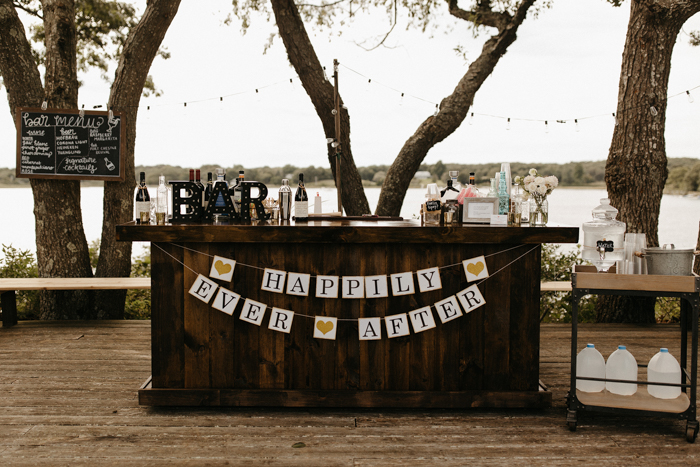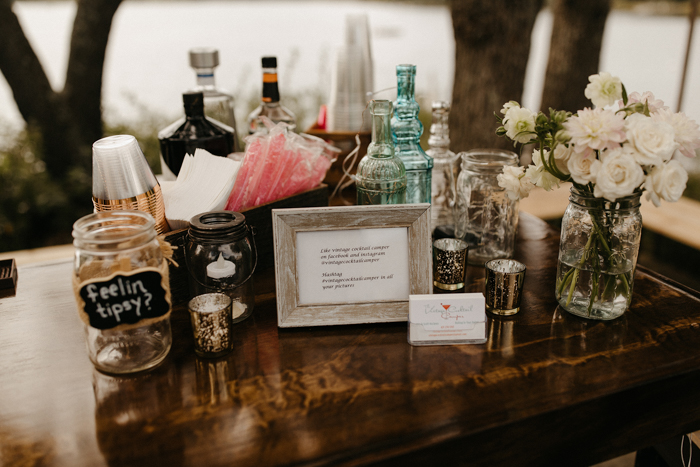 Our best advice is to just take a moment. Seriously, I know that's such an overused sentence but, for me, everyone warned me that I wouldn't have time to eat. Now if you know me, that's not an option. (Hanger is real!) So, I made a point of sitting with my food during the reception and taking a moment simply to watch everyone. I saw my grandparents share laughs with Mike's grandparents, long distance cousins reconnect over tacos, and my little sister help Mike's baby cousin walk across the dance floor. I think people were very respectful of this moment because I wasn't interrupted once — or nobody wanted to get between me and my food!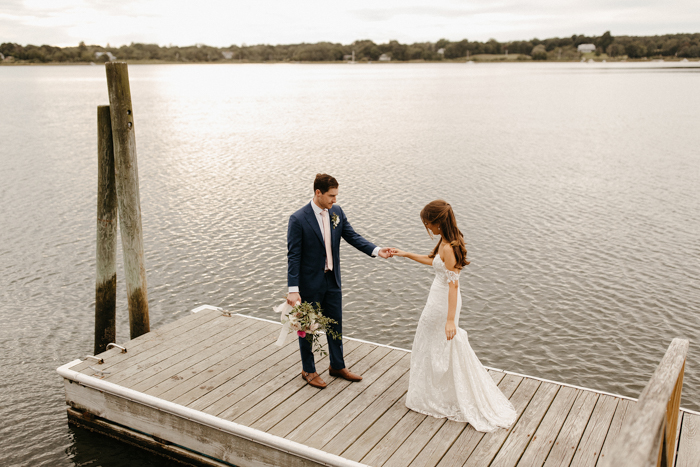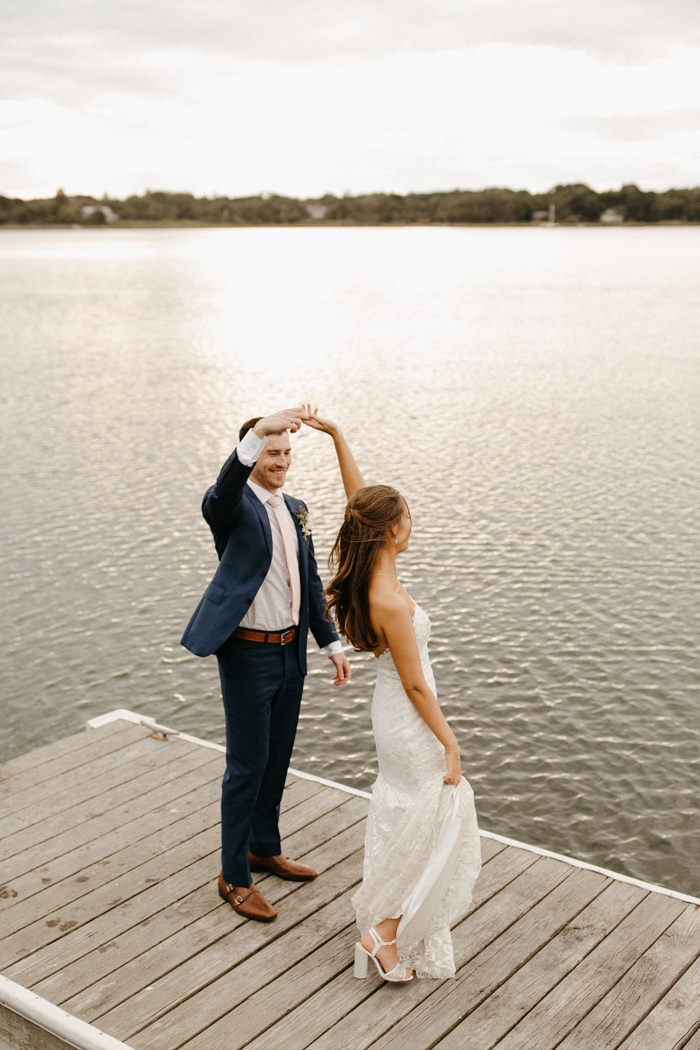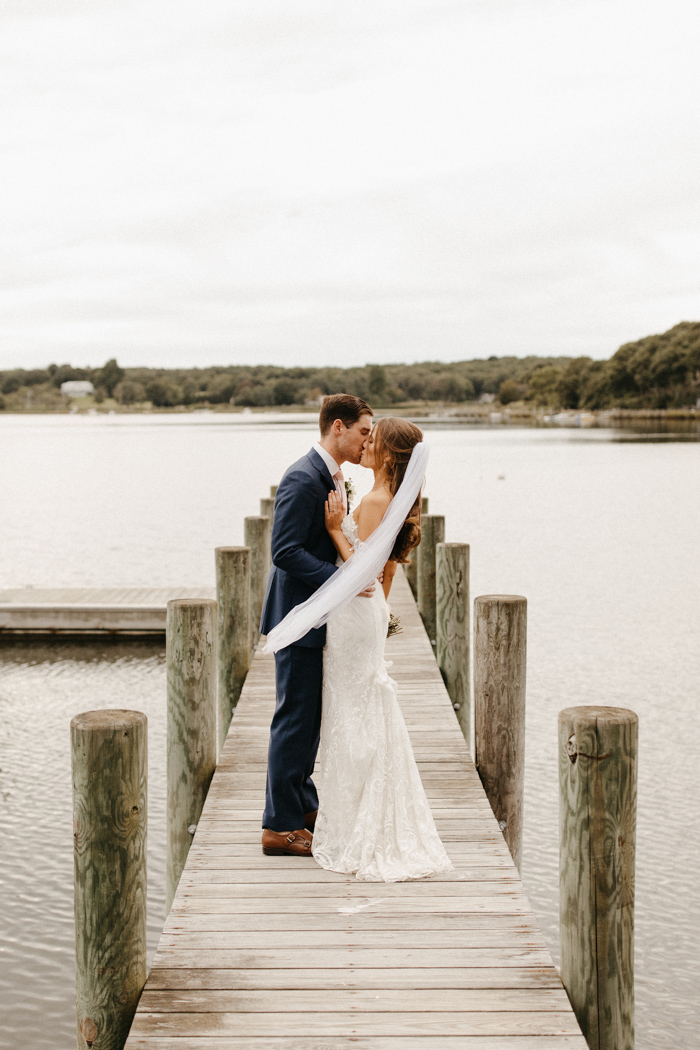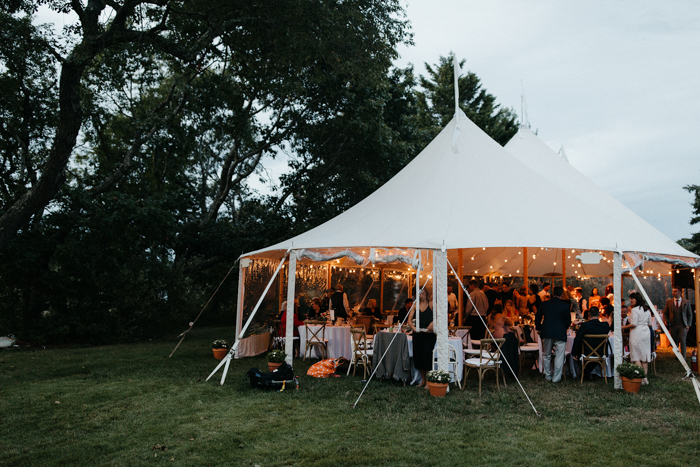 Congratulations to Courtney and Michael, and a huge thanks to On The Times Photography for sharing this incredible Shelter Island wedding! Want to see more backyard wedding inspiration? This enchanting Wiltshire wedding is unlike any backyard wedding you've ever seen!