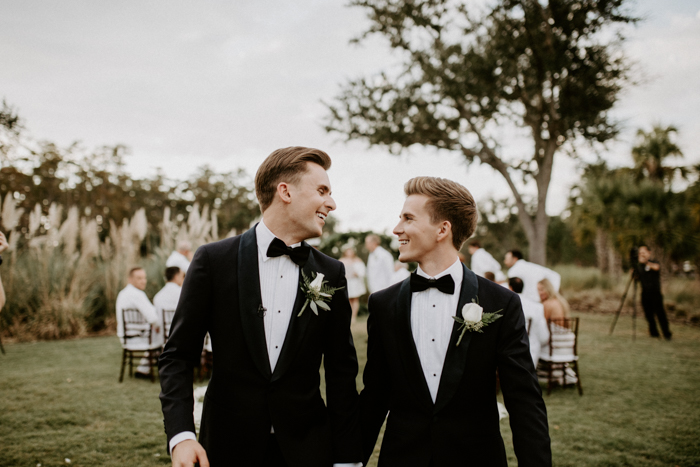 Inspired by the all-white party in the movie White Chicks — yes, you read that correctly — Nick and Grant's all-white Four Seasons Resort Orlando wedding was visually stunning! Pixies & Petals helped bring the couple's vision to life, using all-white florals and linens alongside accents of greenery and natural textures, to create a look that was simultaneously elegant and understated. The grooms both wore navy blue suits from Suit Supply, which looked striking against their guests' all-white attire. And, in keeping with the non-traditional feel of the day, they even included their fur babies in the ceremony! We can't say enough about this beautiful wedding and these fantastic photos captured by Matthew Schueller Photography!
The Couple:
Nick and Grant
The Wedding:
Four Seasons Resort Orlando, Florida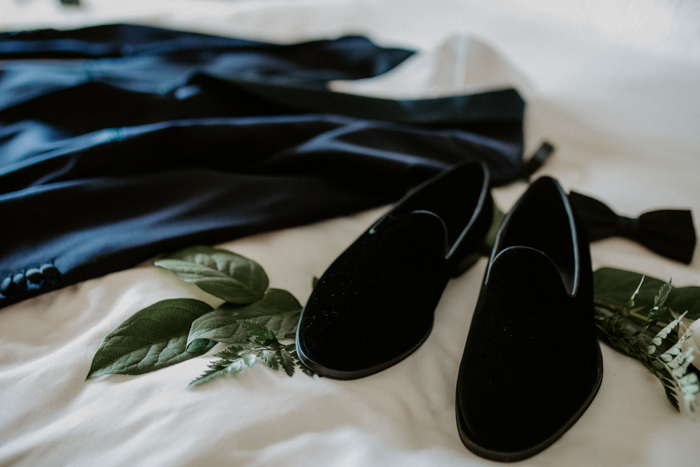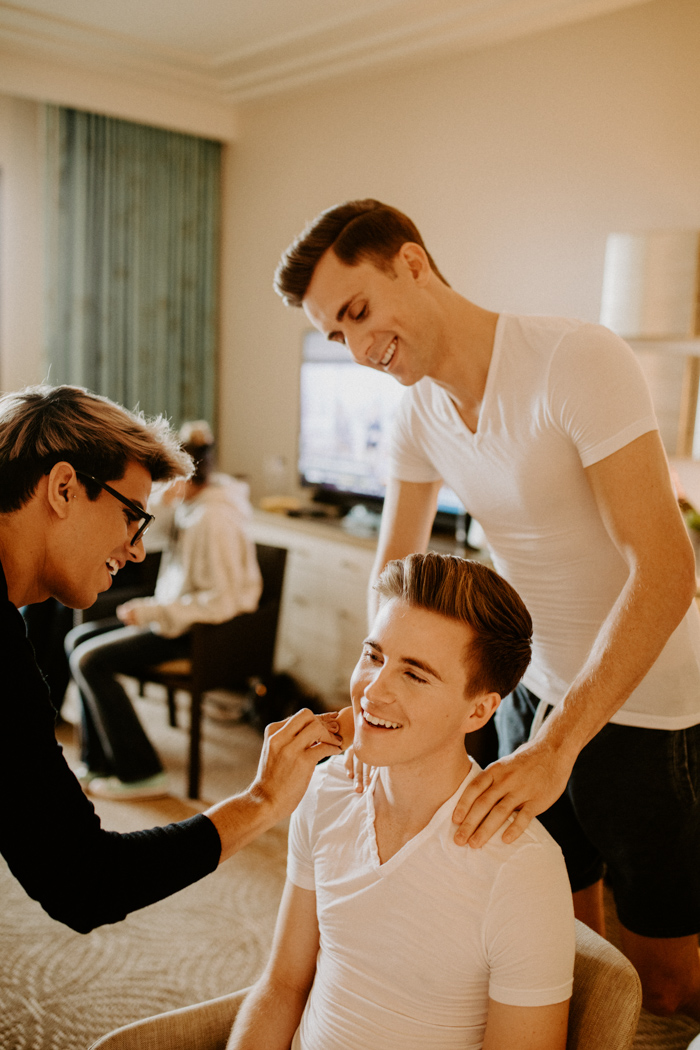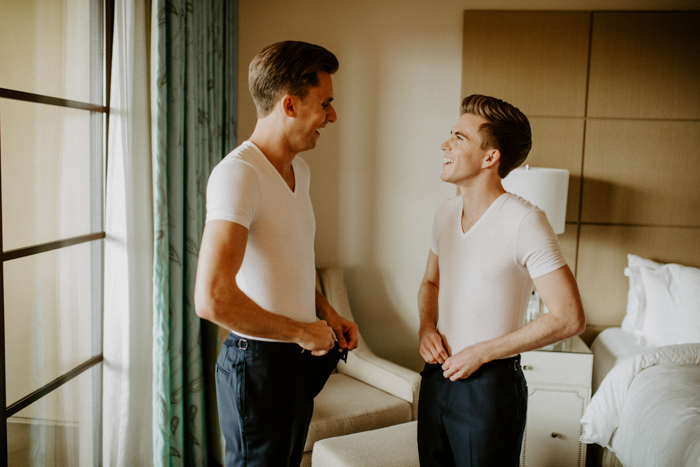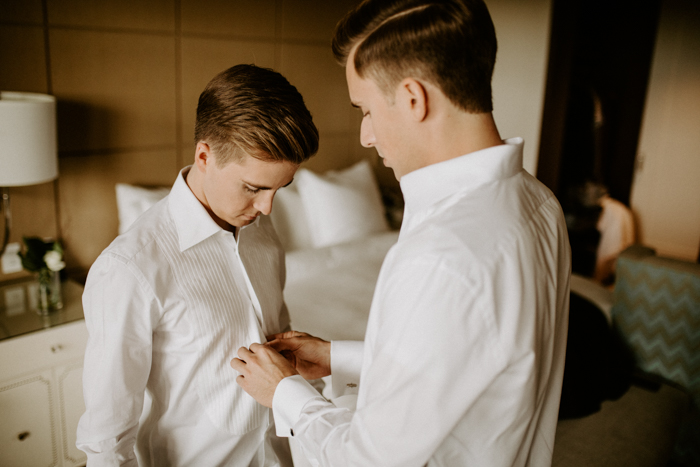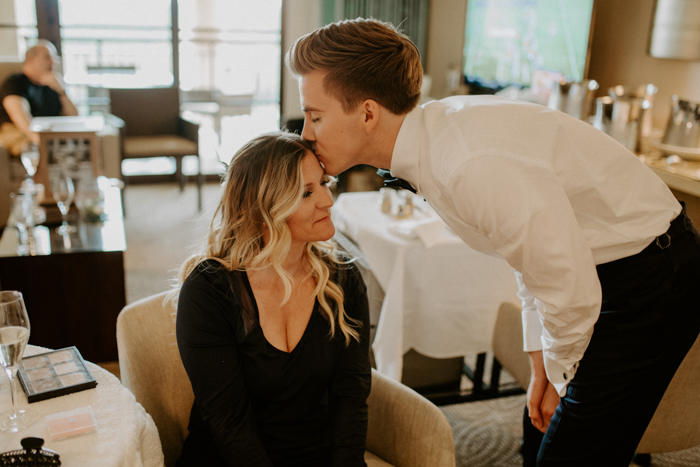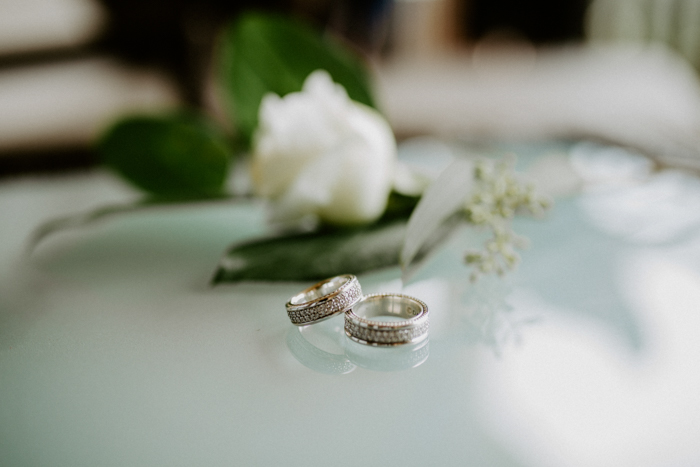 What was most important when planning our wedding was keeping the ceremony and reception space as simple as possible. The venue itself is so beautiful that we didn't want to overdo it. For us, we wanted our wedding to embody the idea of less is more. We wanted our guests to feel like they were in a fairytale, and we think we did just that.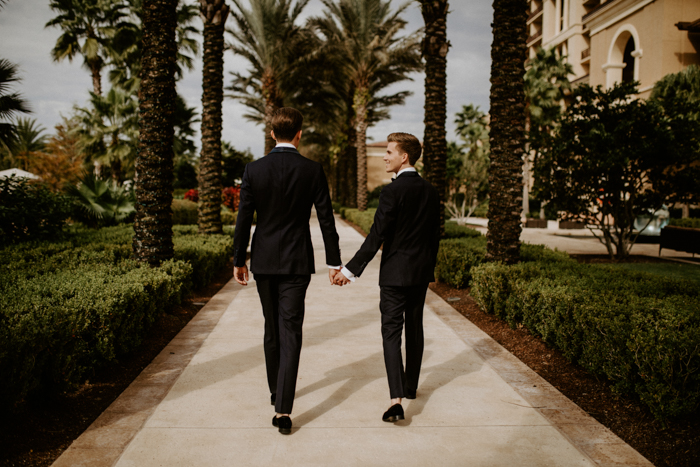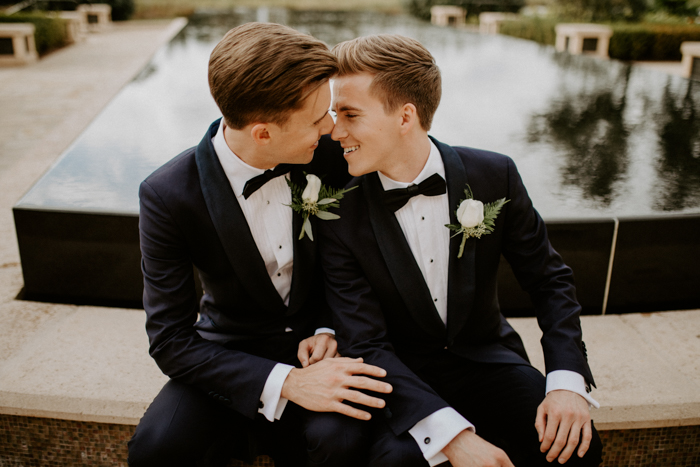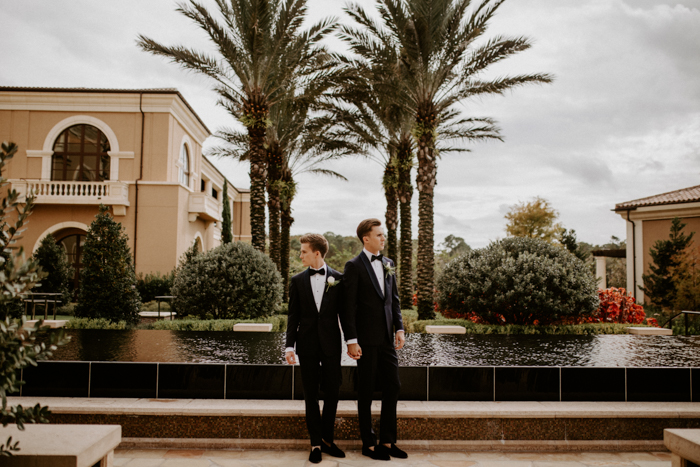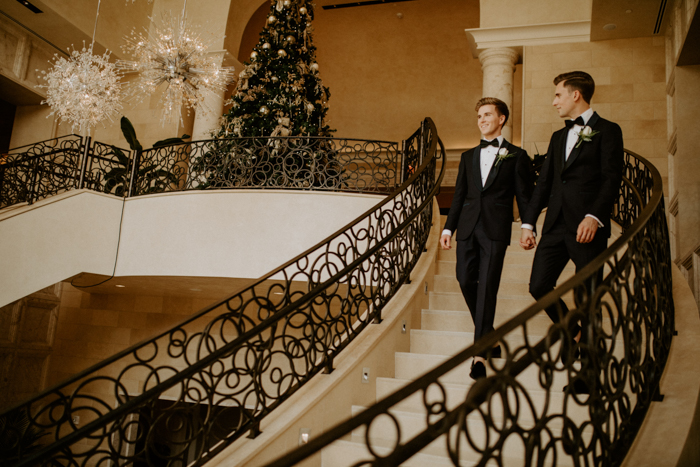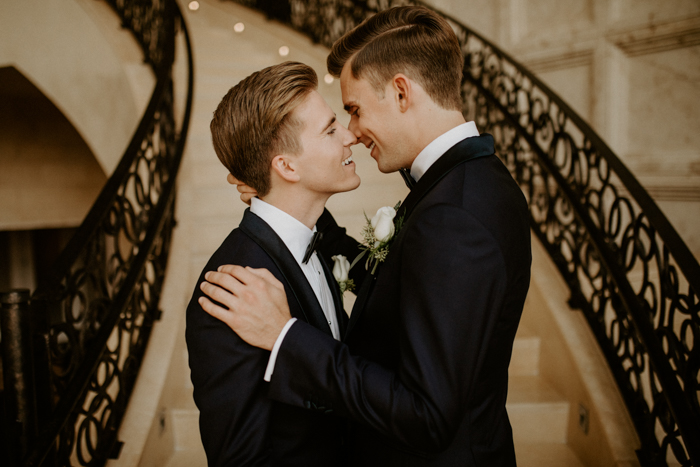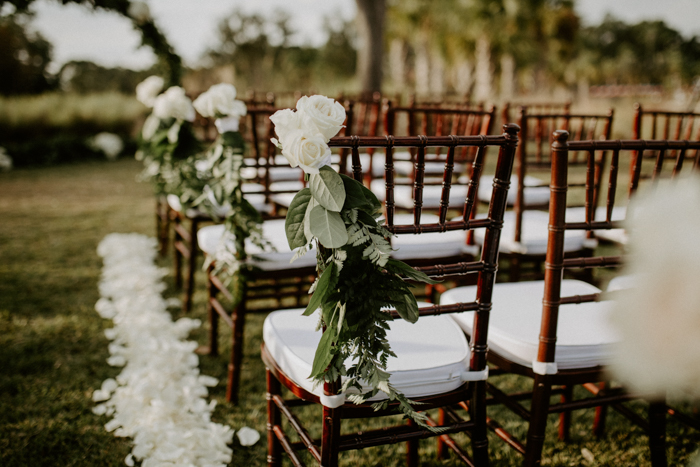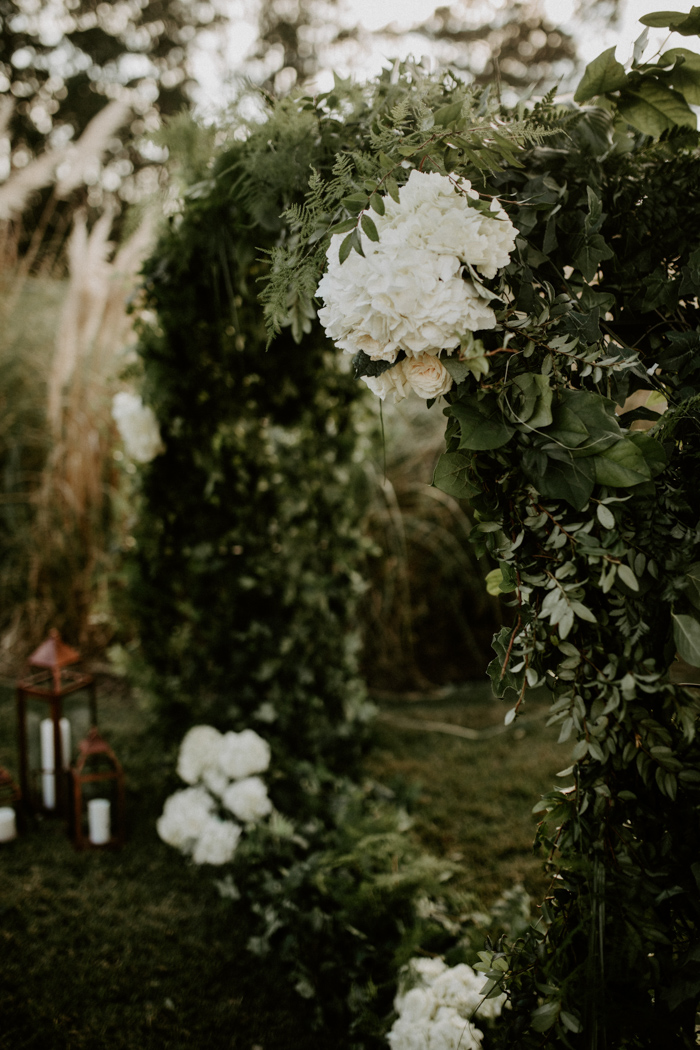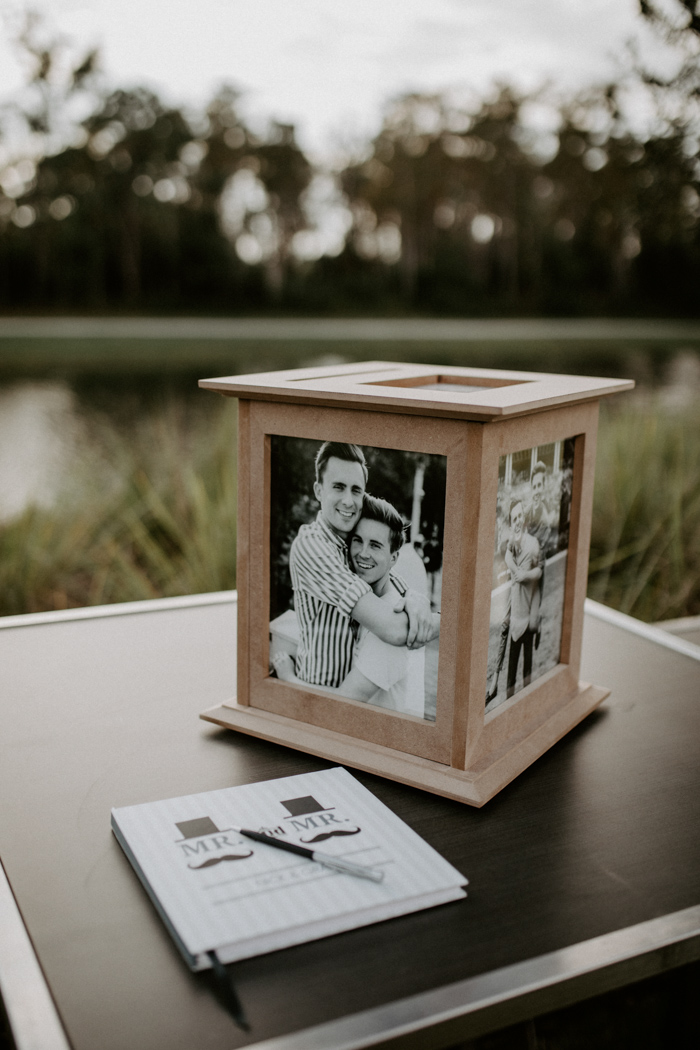 With our wedding already being non-traditional in every way, we were able to personalize our wedding to fit exactly what we wanted. We had our father walk each of our two dogs down the aisle while we each separately walked down the aisle with our mothers. This allowed us to involve every family member — even the ones with paws and a tail! We also had Grant's 19-year-old sister officiate the wedding, with our wedding being the first she had ever attended. She was amazing!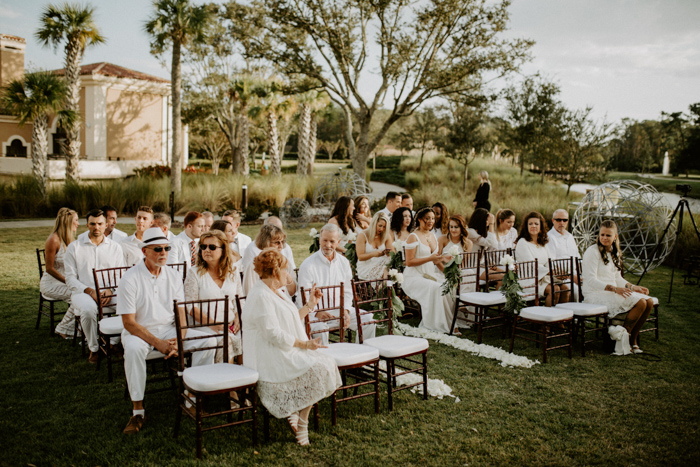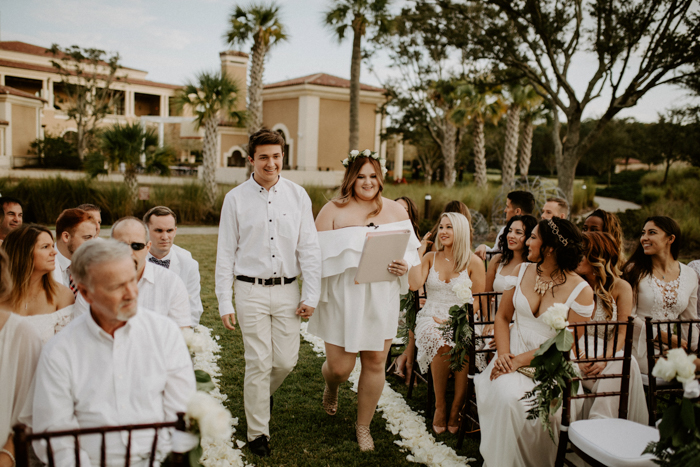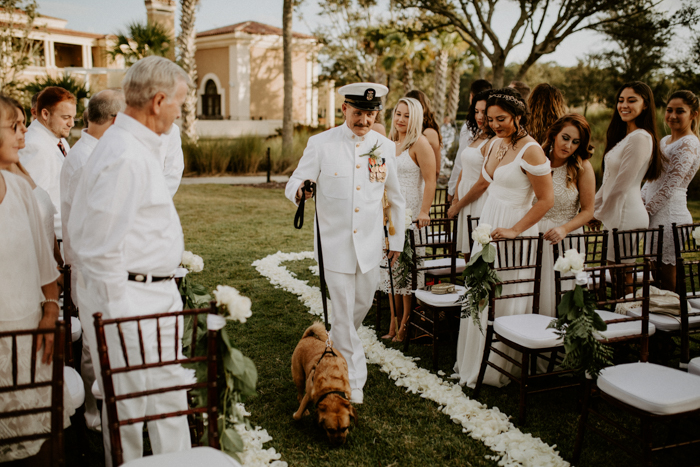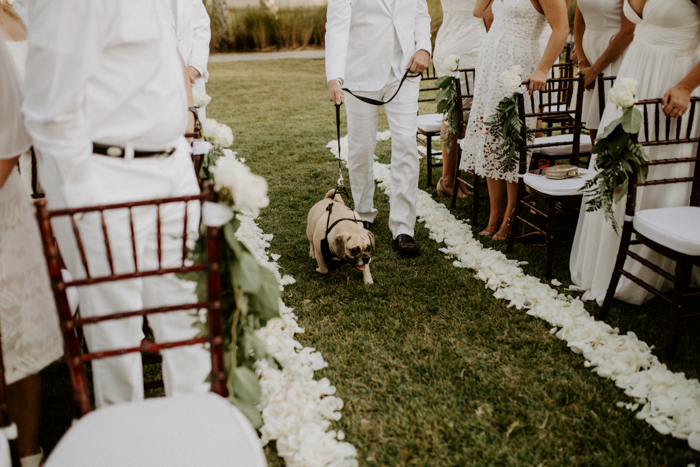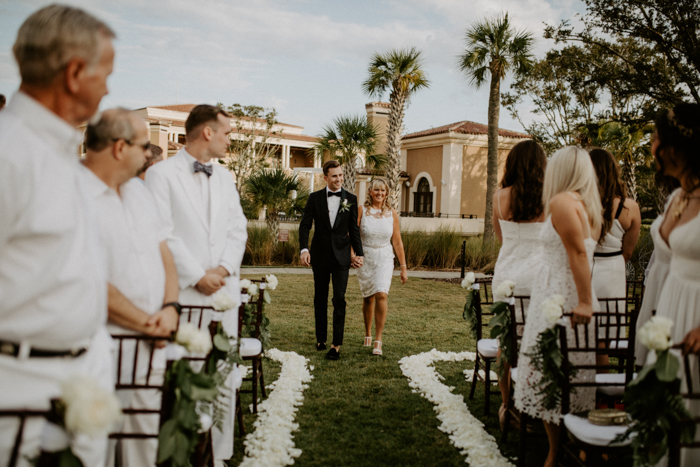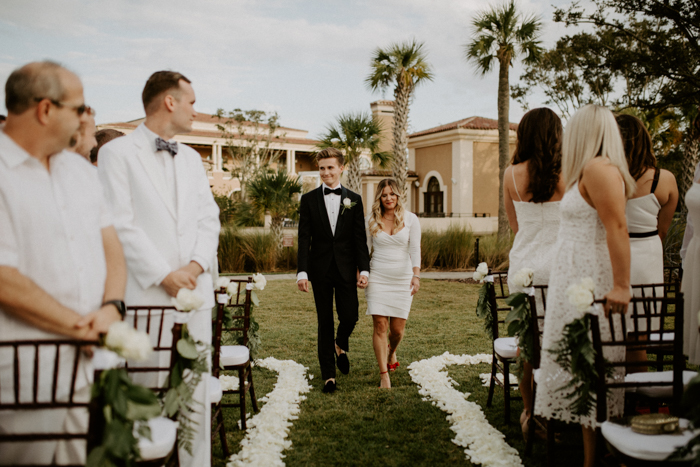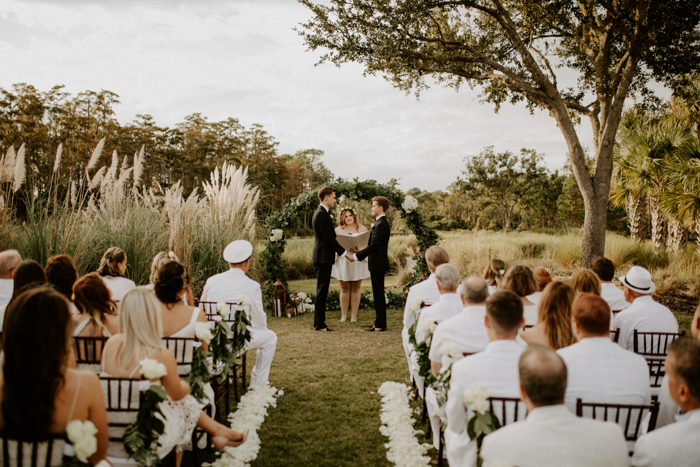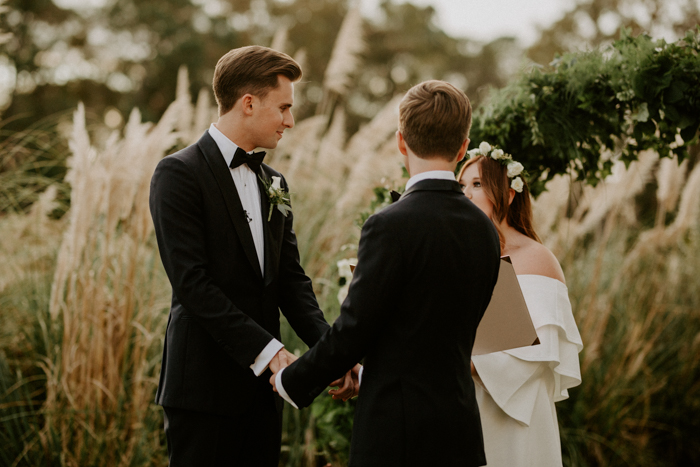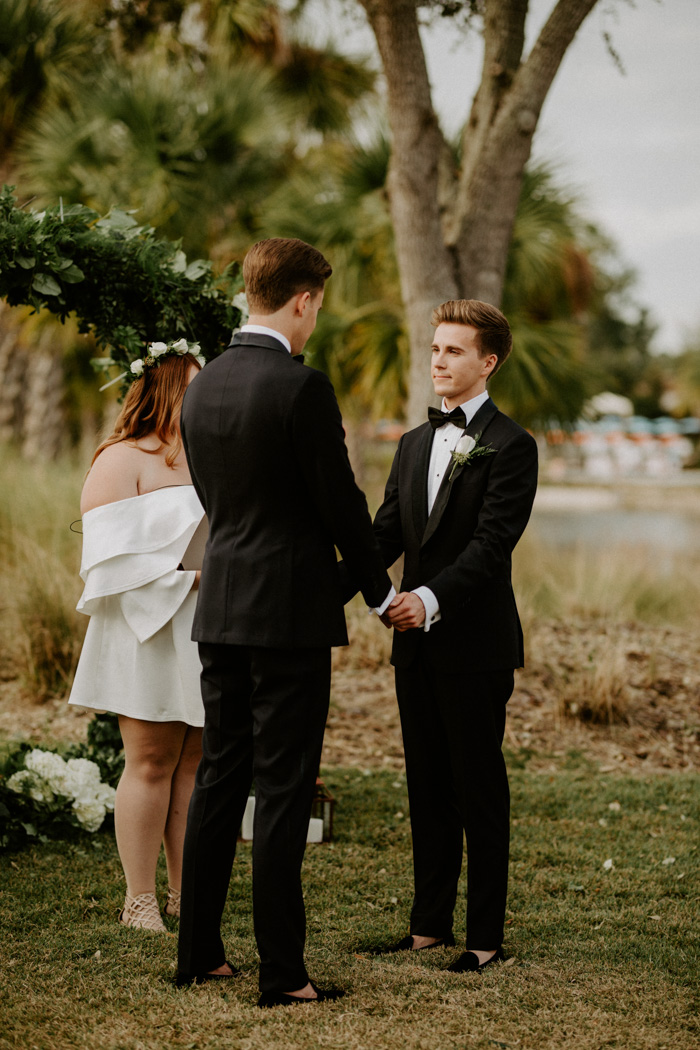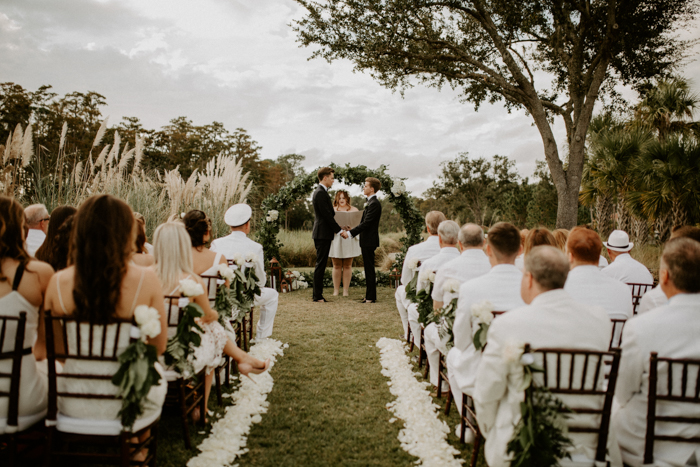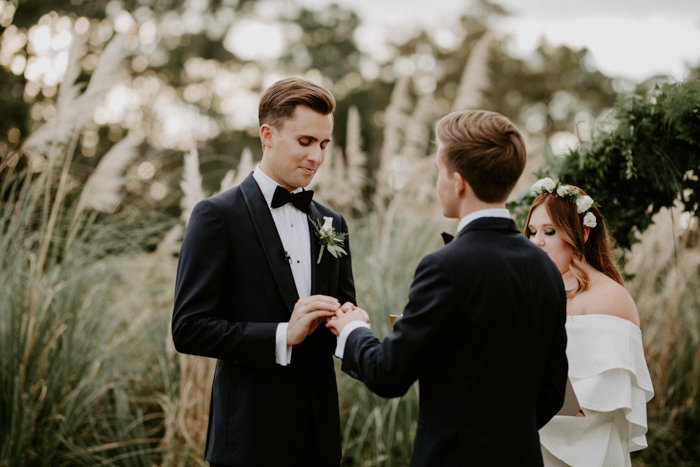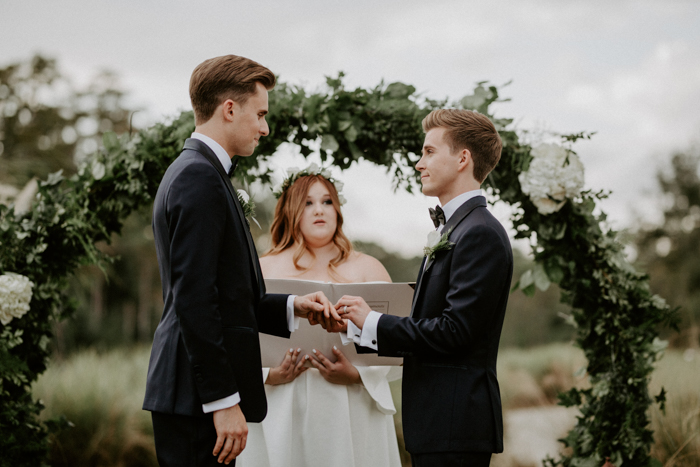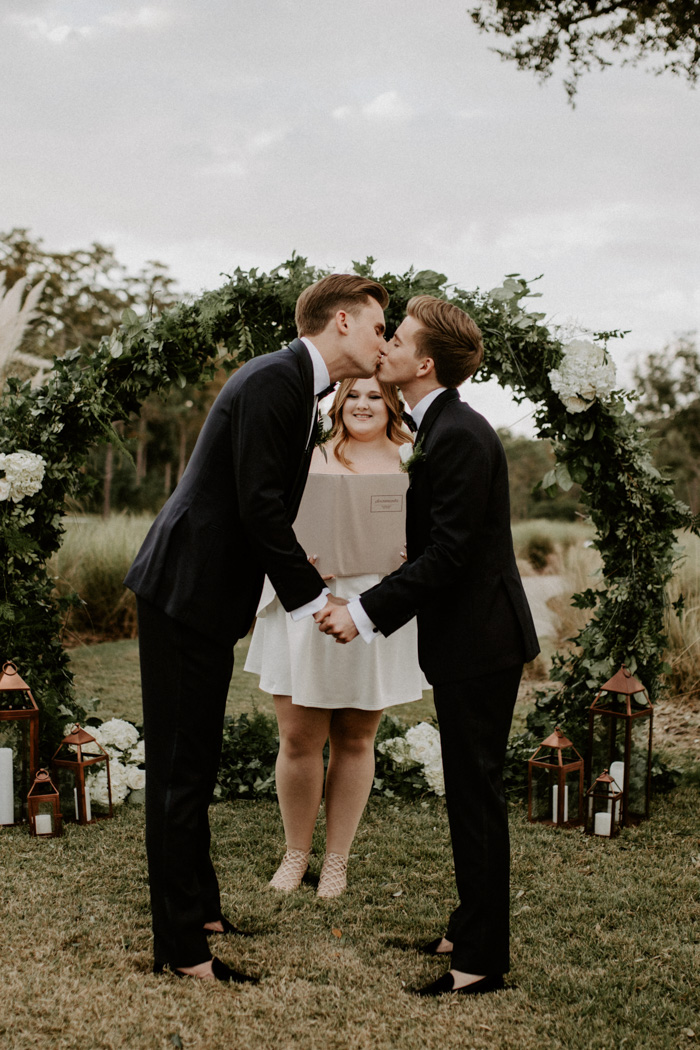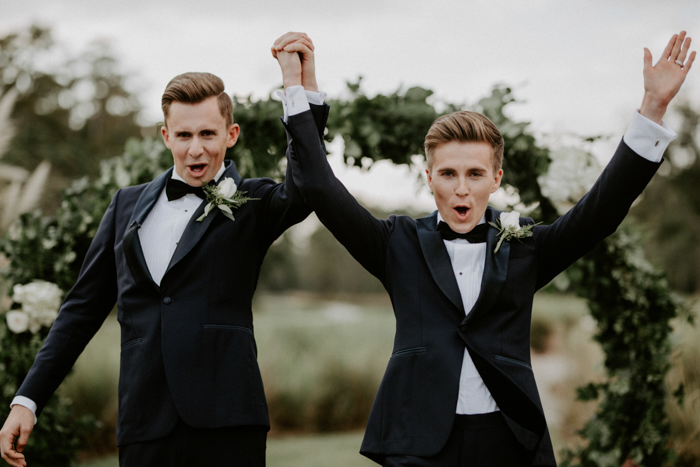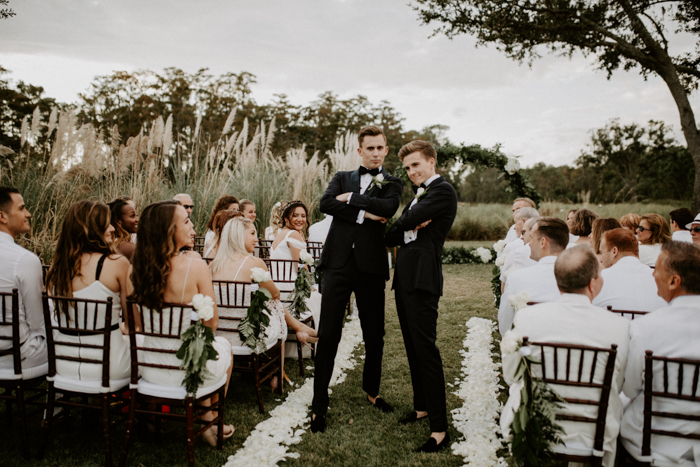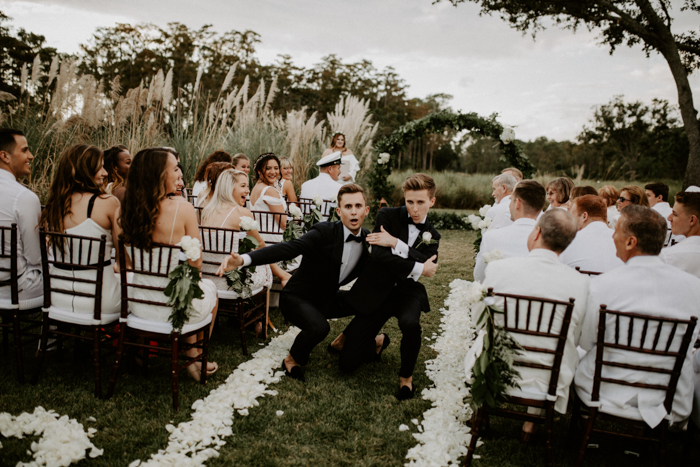 Getting married to the love of your life is not about all the money you've spent or the plans that you made. It is about creating an unbreakable bond that will last a lifetime in front of the people you love. Remember that your special day is about that person you chose to walk down the aisle with. Whether you have to swim through a river of rain or skip through the sunshine, remember to control what you can control and everything will be just fine.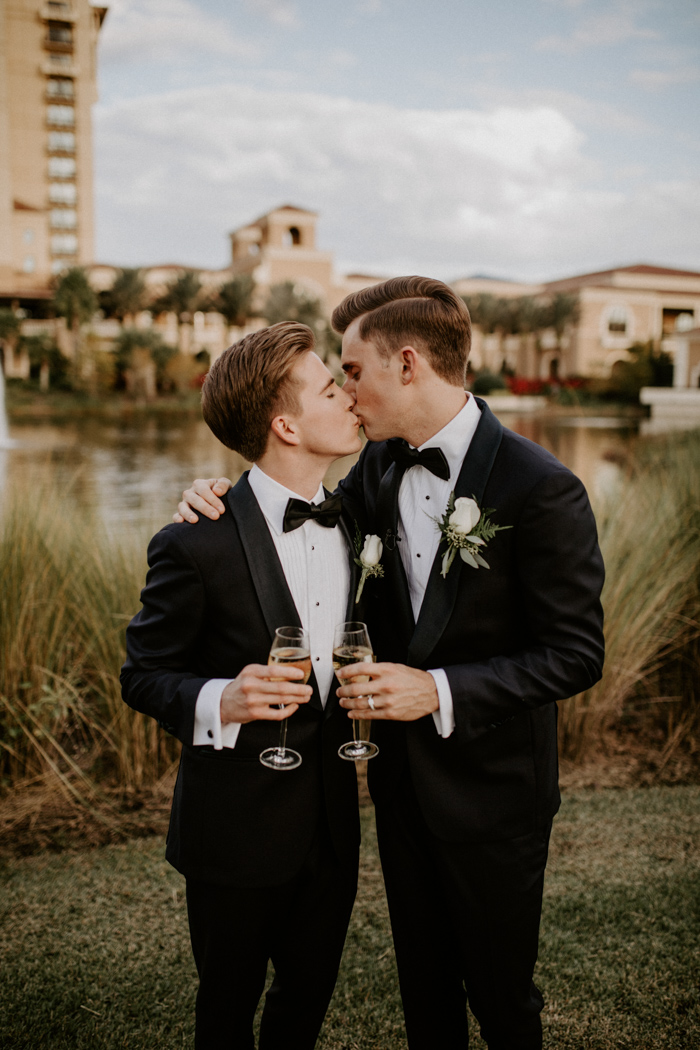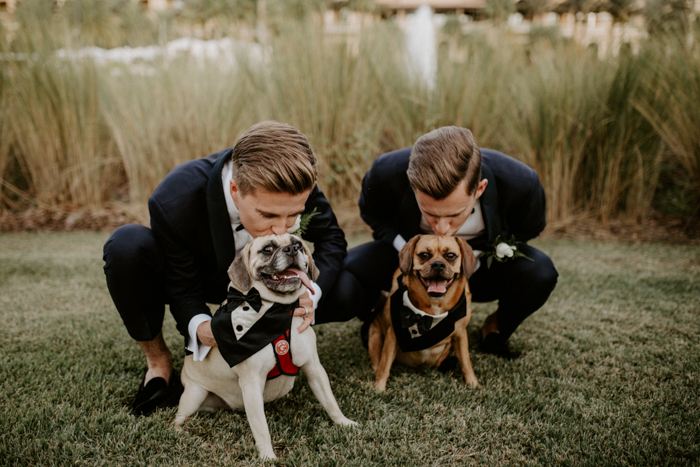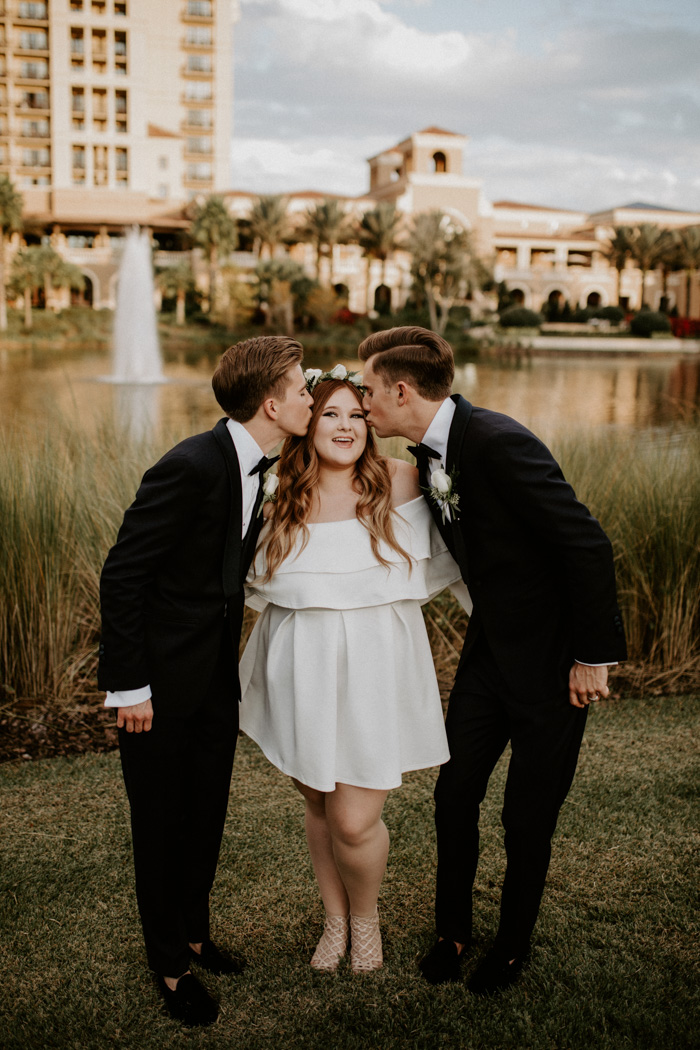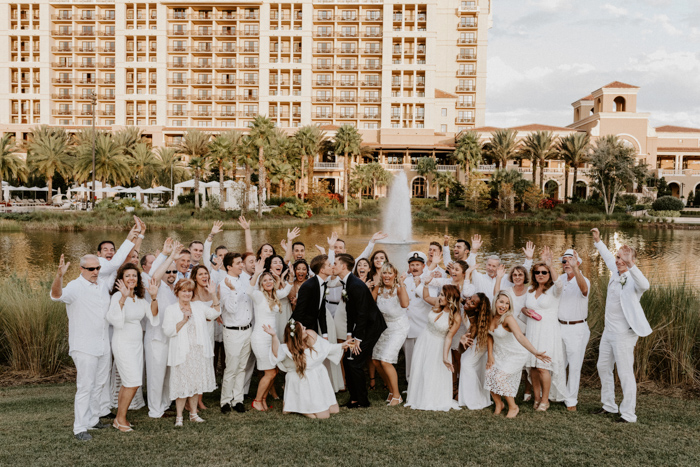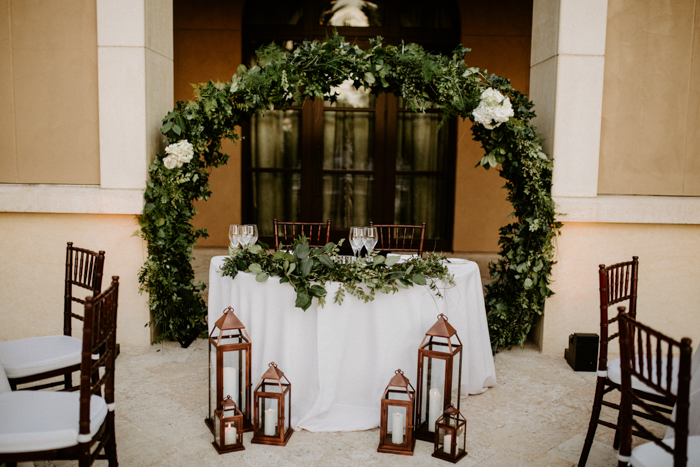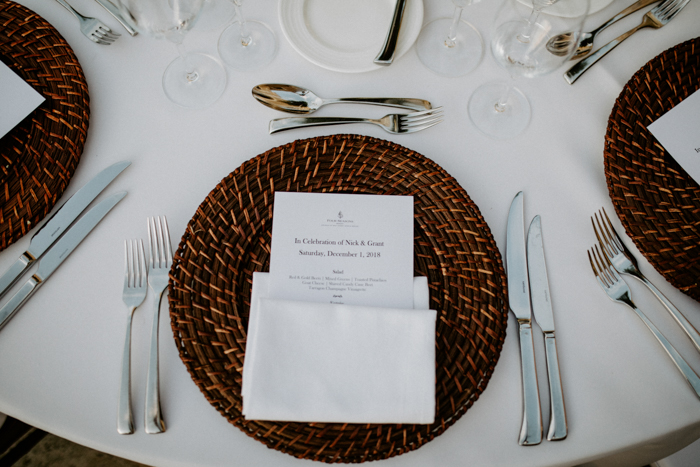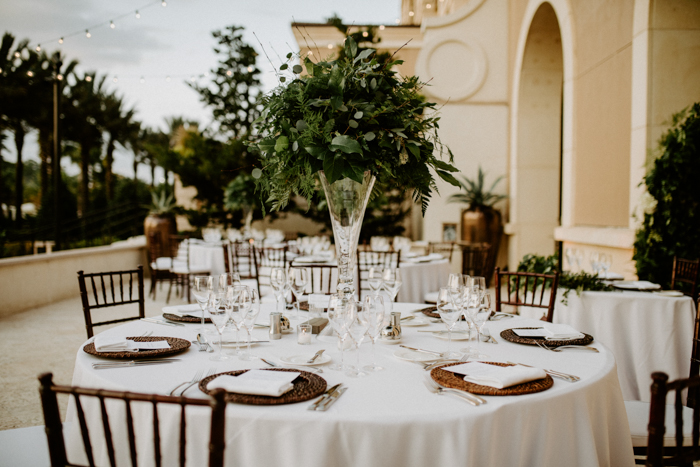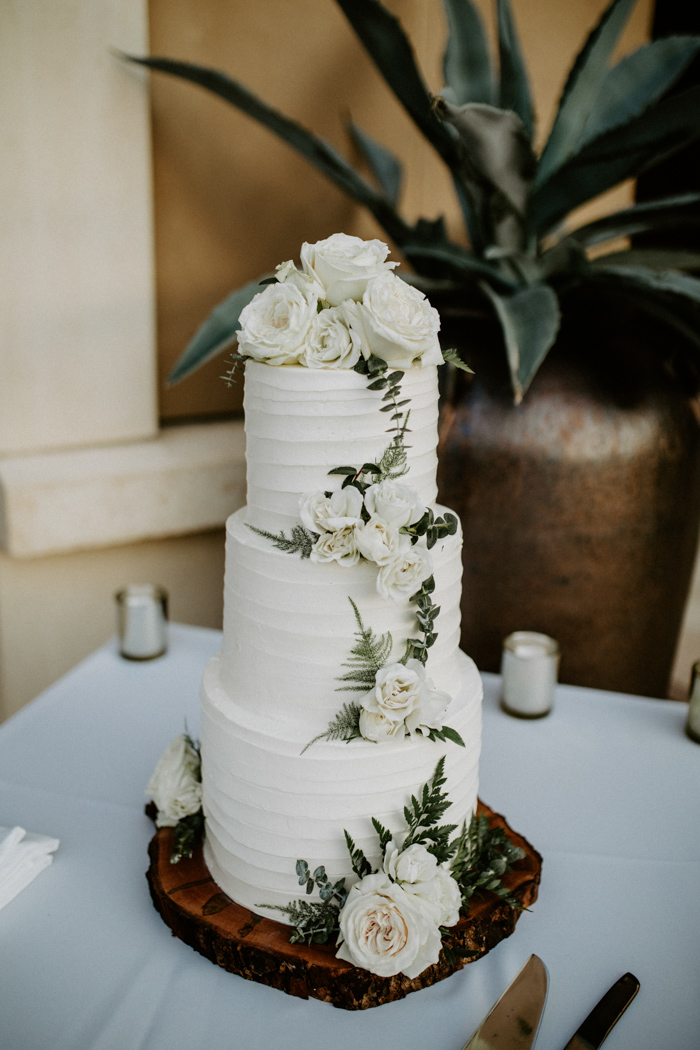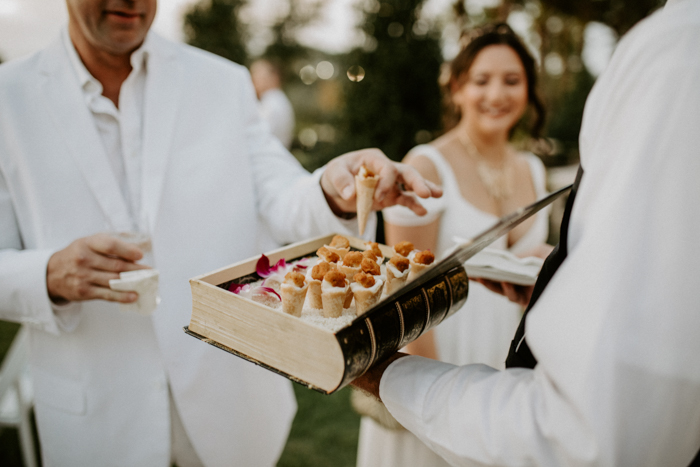 The most memorable part of the day was when we sat down for dinner. That was our first opportunity to take a step back and appreciate all of our hard work and time spent planning our big day. As we sat there, we couldn't help but smile and giggle at one another as we witnessed something so incredibly special, it makes us happy just thinking about it. We overlooked a beautiful terrace filled with love, laughter, and most importantly family. Our smaller separate families magically turned into one big family and upon that realization, we knew that our 5 years of ups and downs, twists and turns were all worth it in the end!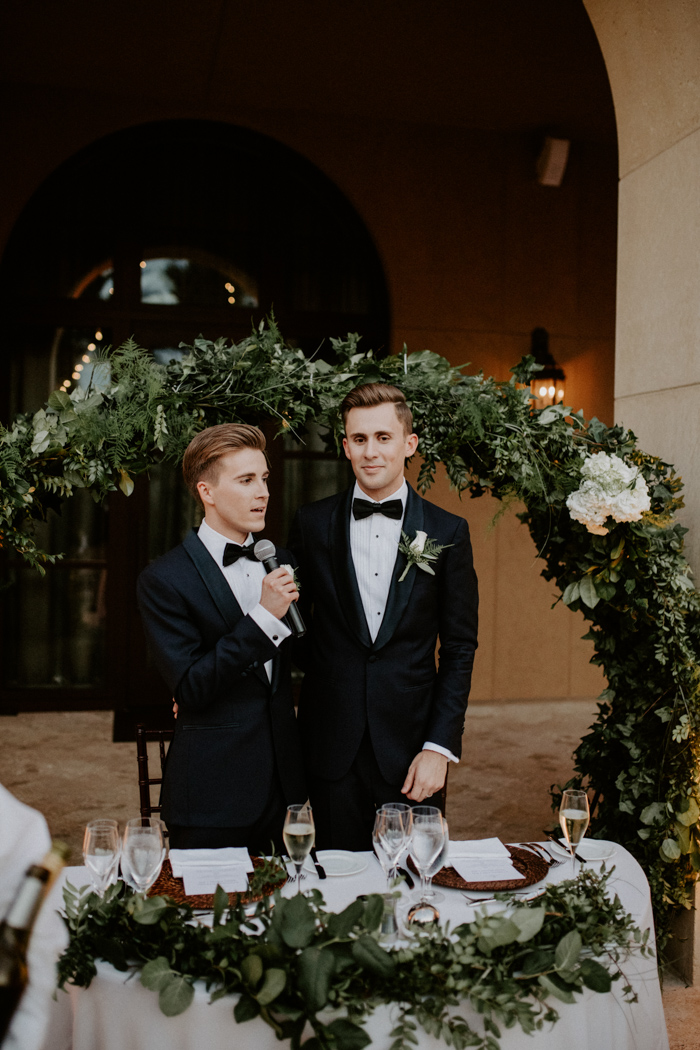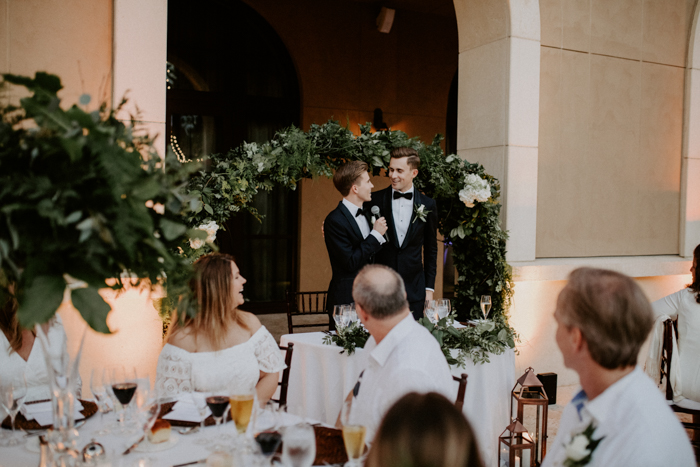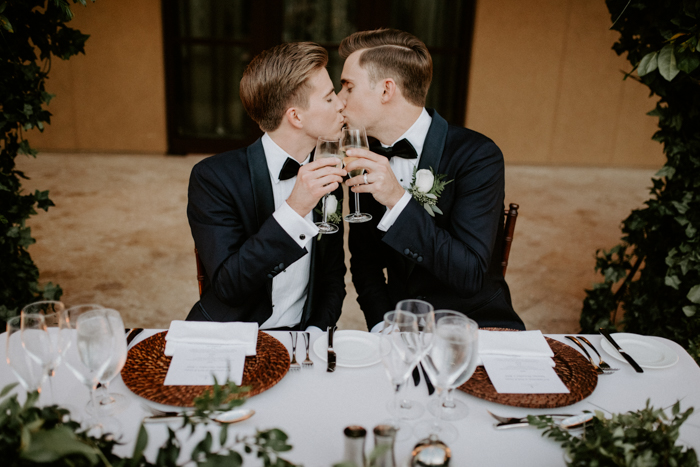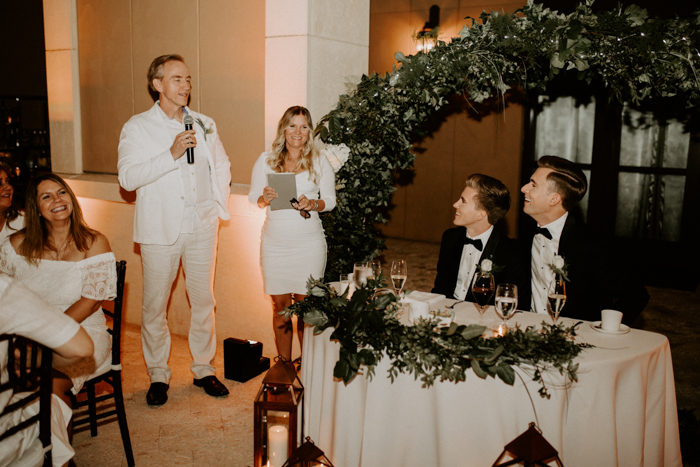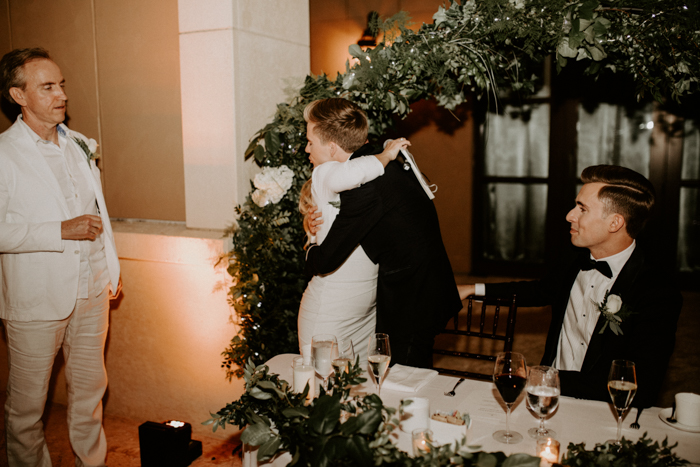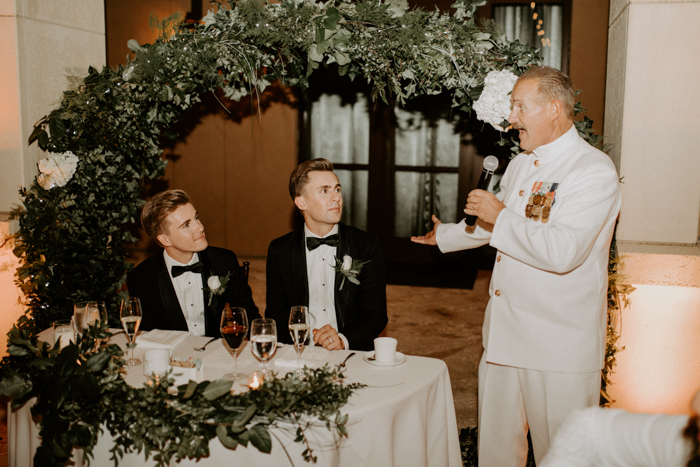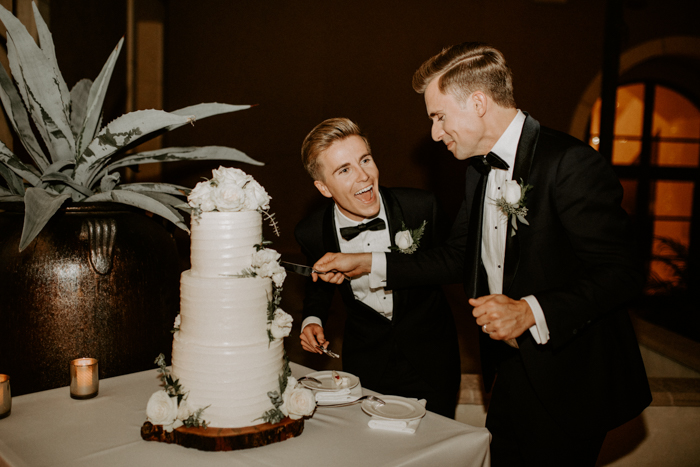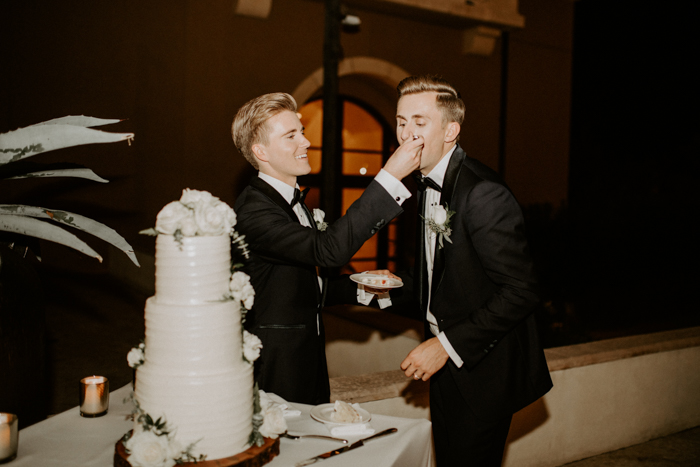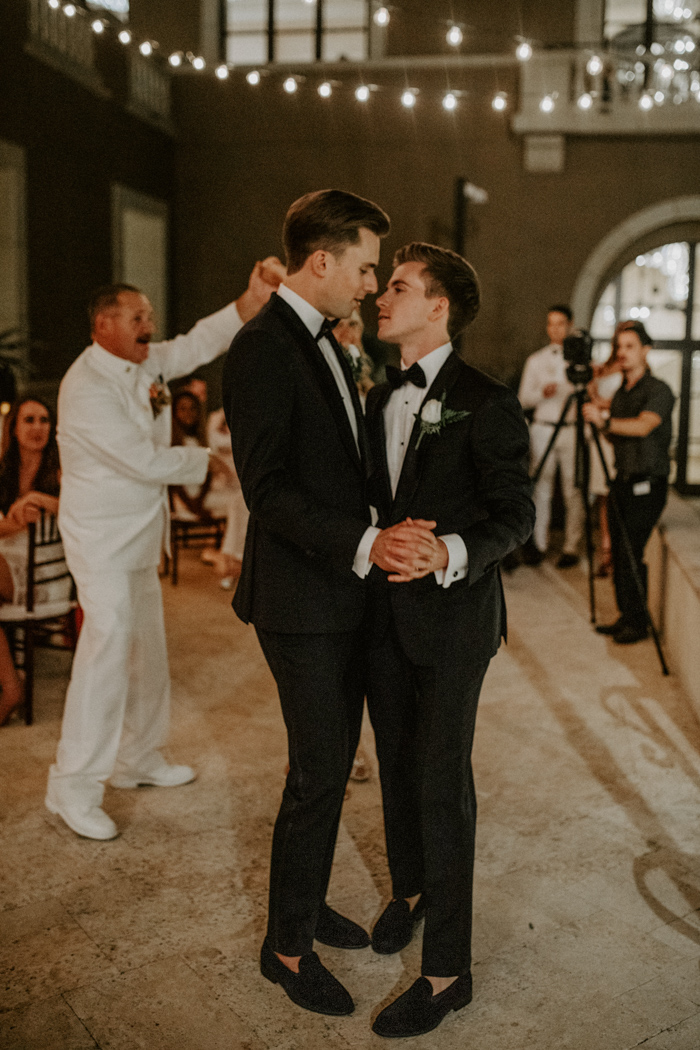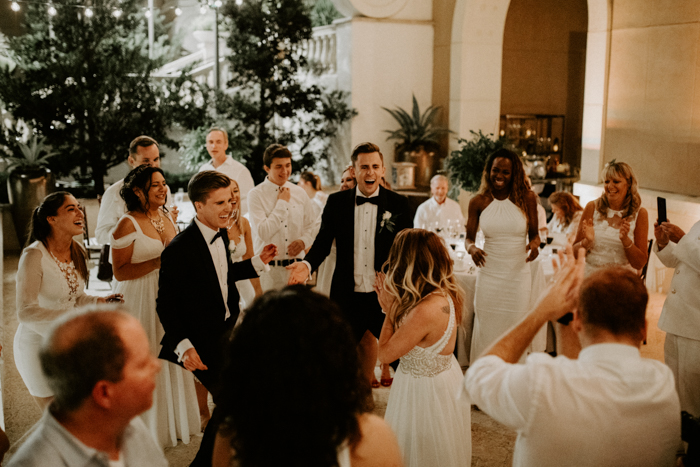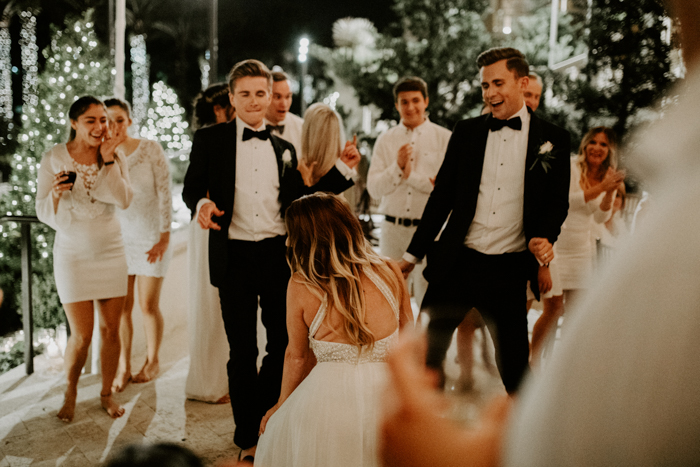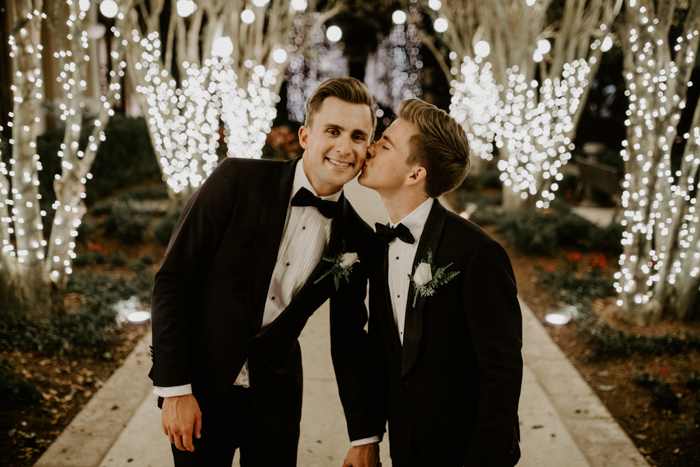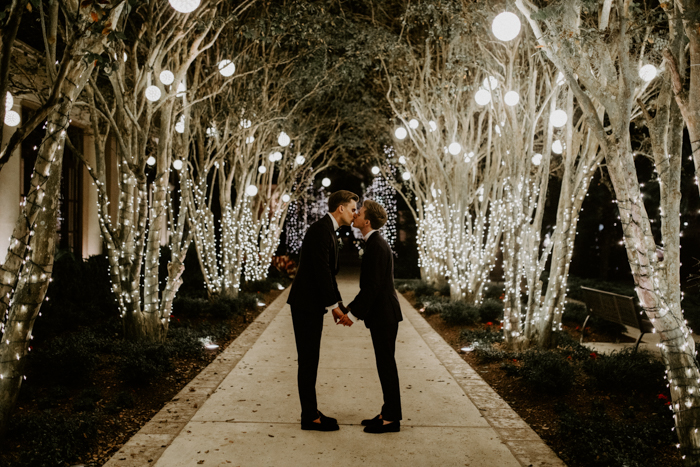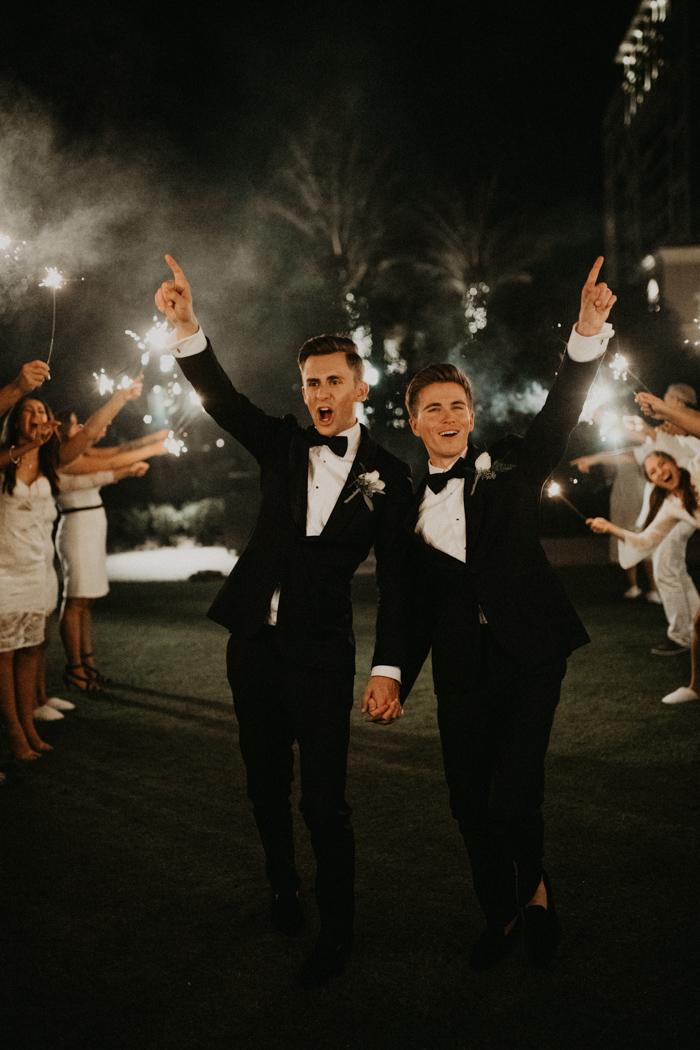 Congratulations, Nick and Grant, on the beginning of forever and on this incredible Four Seasons Resort Orlando wedding! Love the idea of an all-white wedding? This couple played up the California desert hues with an all-white wedding at Wolf Feather Honey Farm!