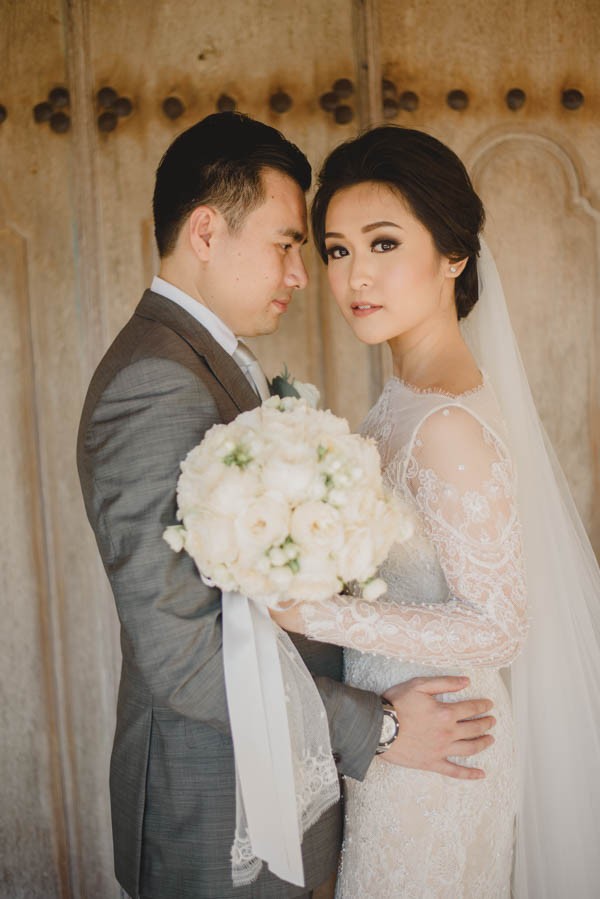 Katarina and Steven fell in love with the Khayangan Estate at first sight. They both agreed that it was everything they wanted for their wedding – quiet, remote, private, and with breathtaking views. They also loved the Japanese architecture, and they wanted their wedding to equally represent both of their preferences. Their wedding planner, Flying Bride, helped define their wedding vision, ultimately incorporating orchids in everything from the invitations to the decorations and wedding favors. Terralogical Photography captured every moment from Katarina and Steven's graceful and elegant affair, and the couple agrees that their wedding day was dearly intimate and filled with the people they love the most in this world.
The Couple:
Katarina and Steven
The Wedding:
Khayangan Estate, Bali, Indonesia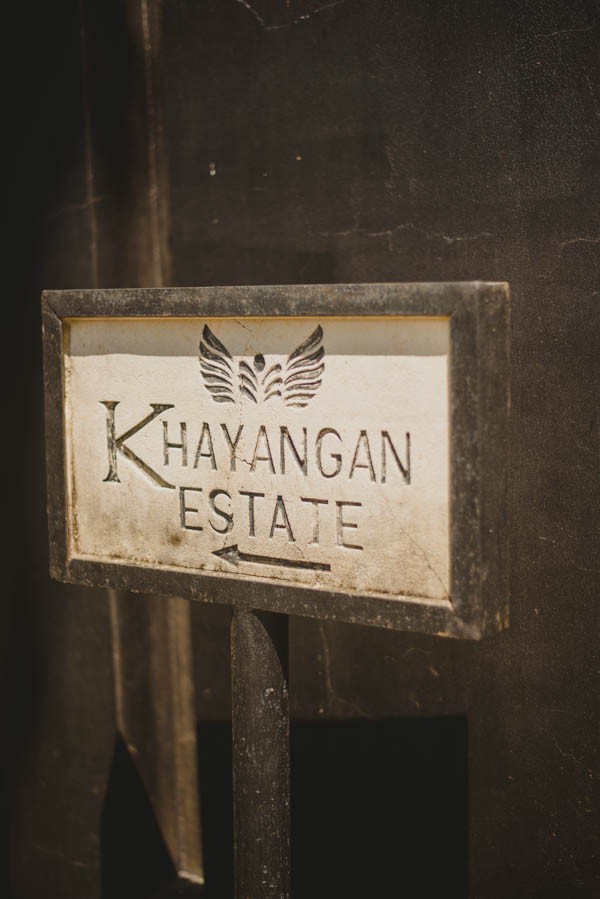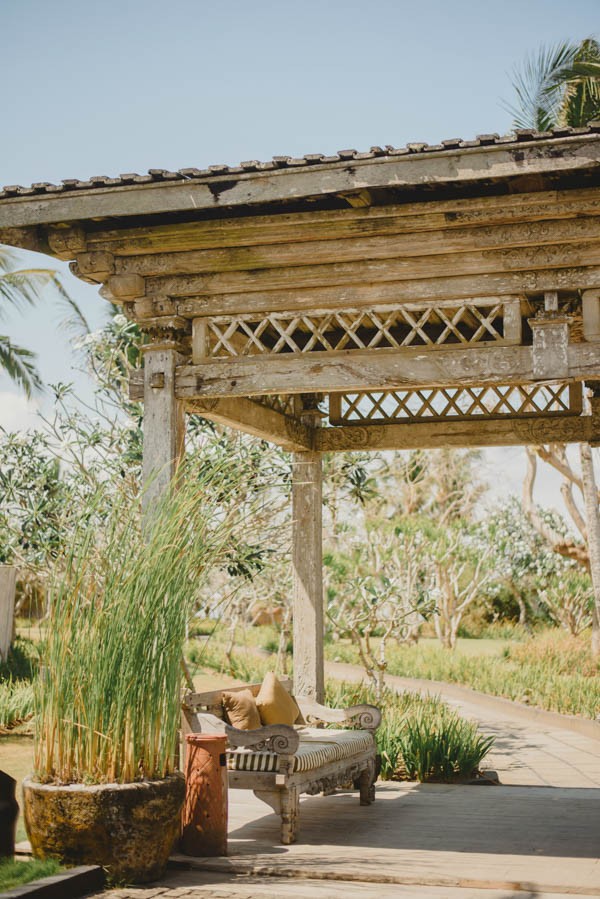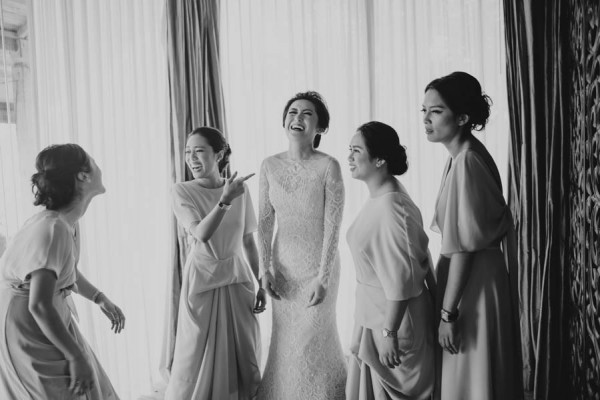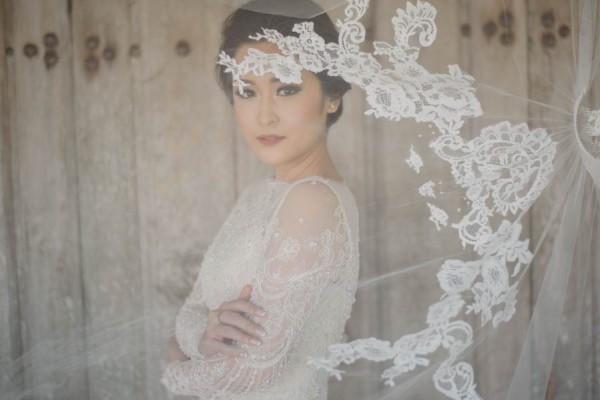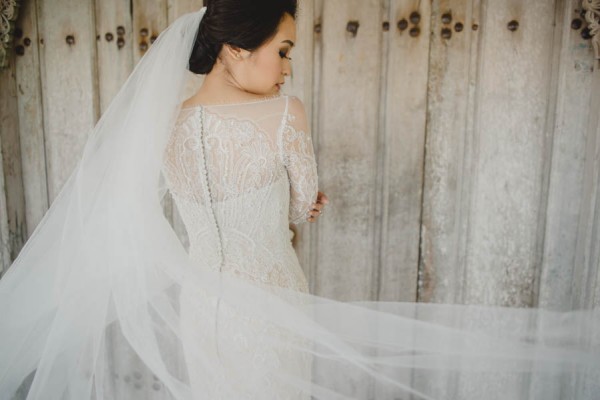 My favorite is the orchid lace cape for my reception and the holy matrimony. Yefta Gunawan chose a specific classic lace with a seashell pattern over nude lining and pearl beading which was extremely chic and timeless.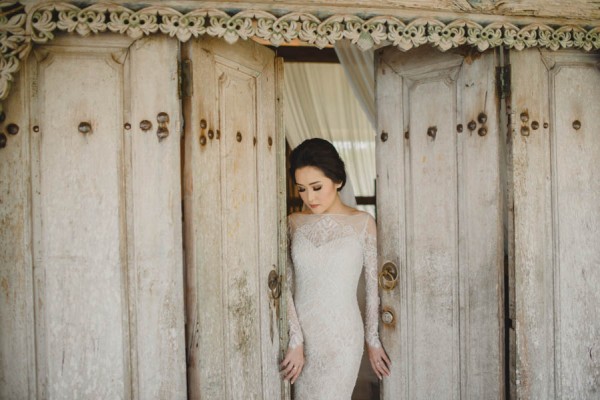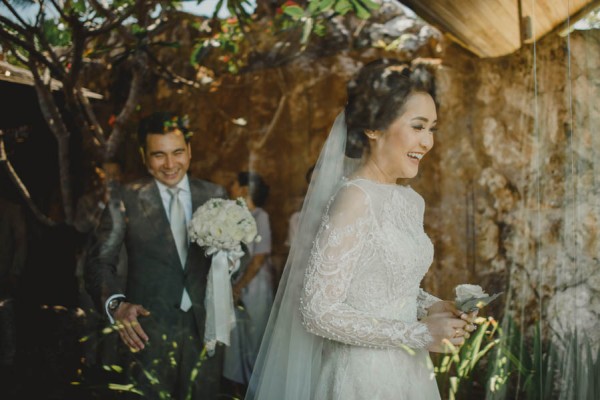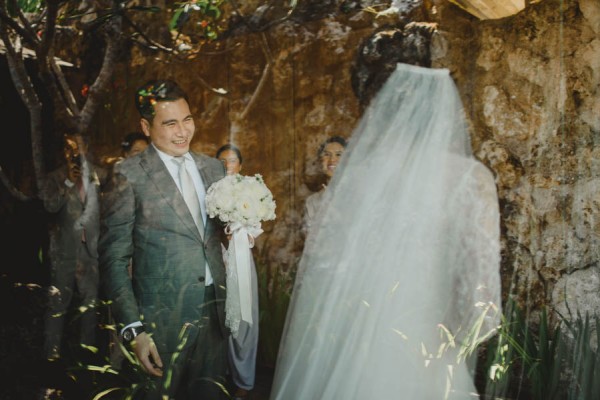 The wedding was dearly intimate and filled with people we love the most; we really treasured sharing this precious moment with the ones closest to our hearts.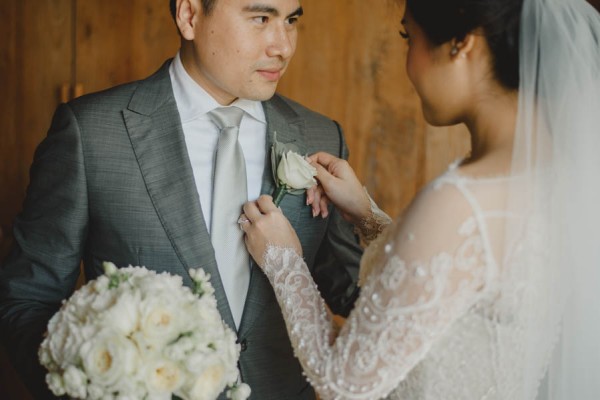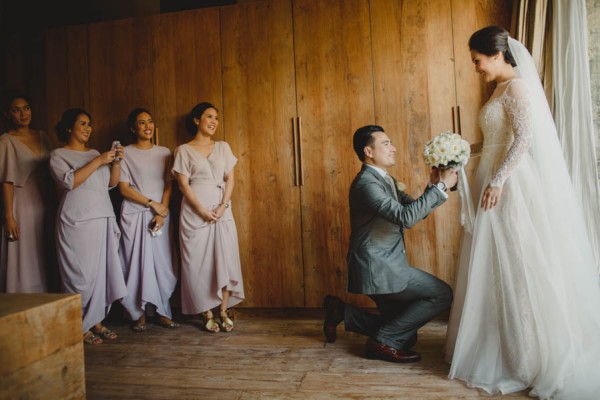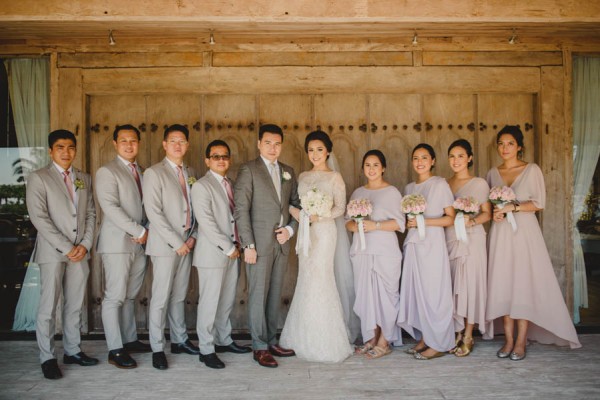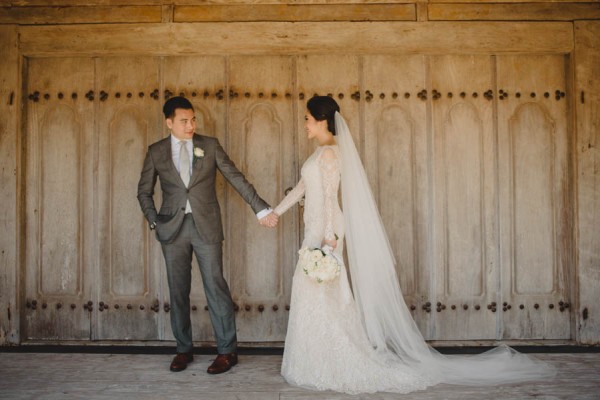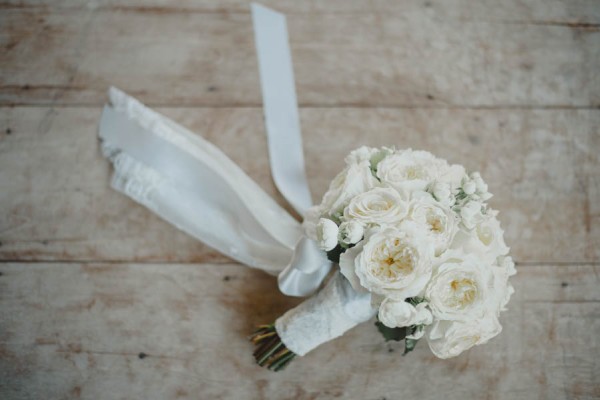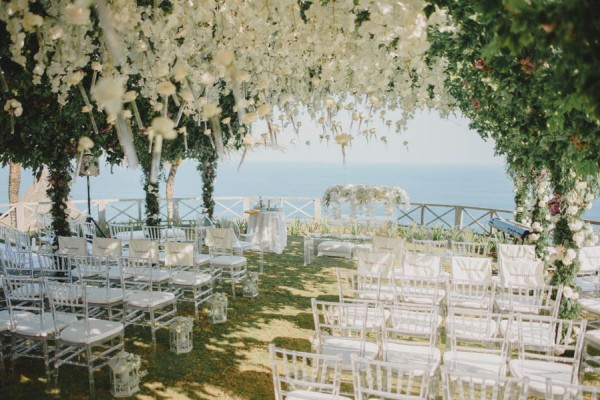 We chose Khayangan Estate as the designated venue. We fell in love with it at first sight. It was quiet, remote, and private, plus it had a breathtaking view! The Javanese architecture also made it feel so homey and warm, it was perfect.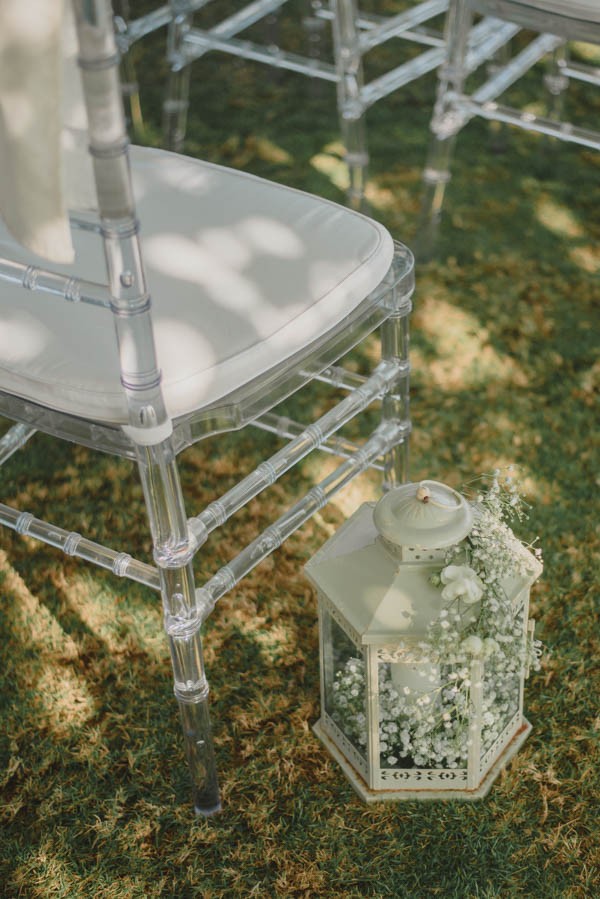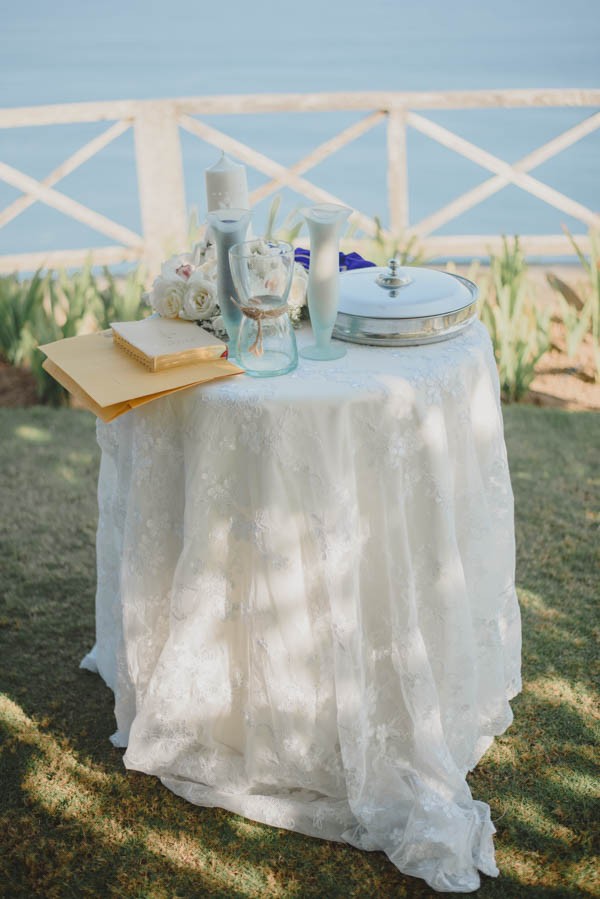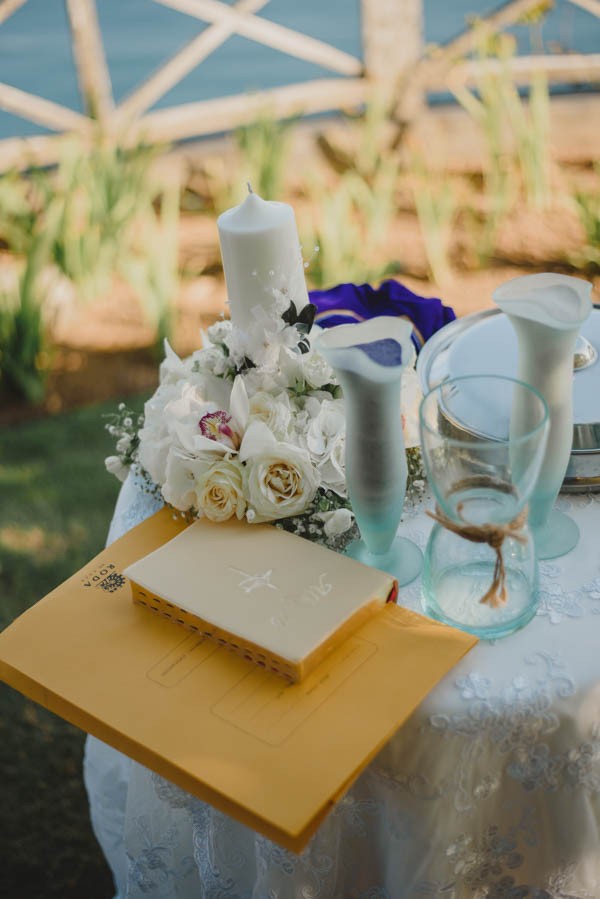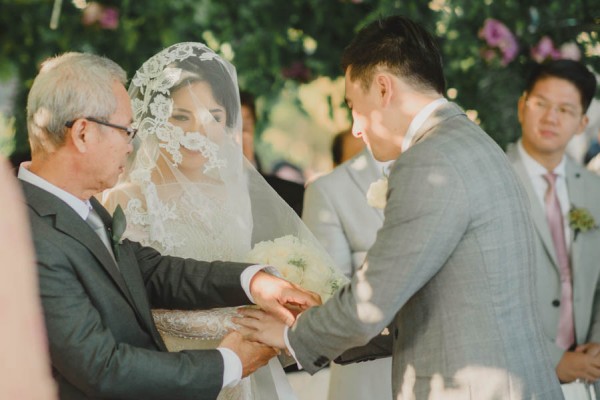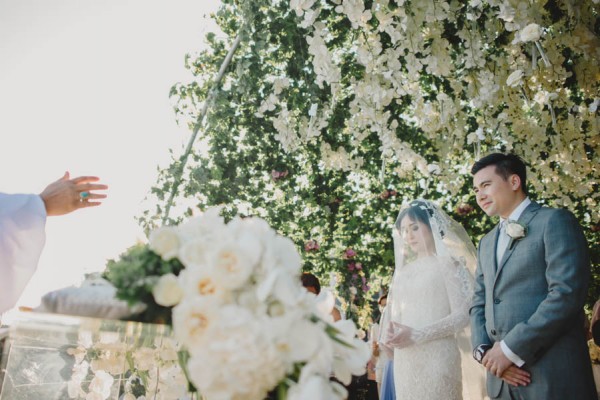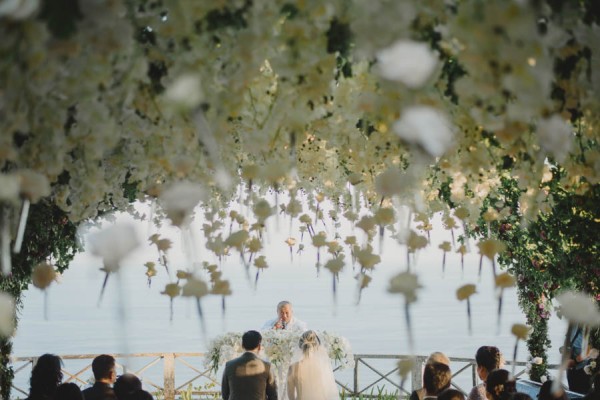 Orchids became key visuals of the wedding day as they were especially meaningful to us; thus the flower described by Steven as elegant and masculine can be seen prettily gracing our wedding decoration, invitations, souvenirs, and other wedding essentials. That's not all; orchids were also incorporated into the dress I wore to the reception.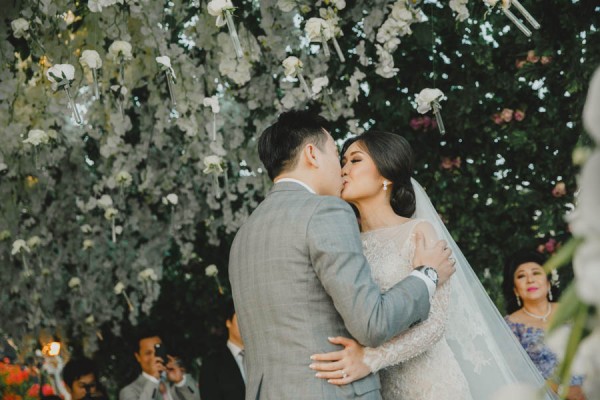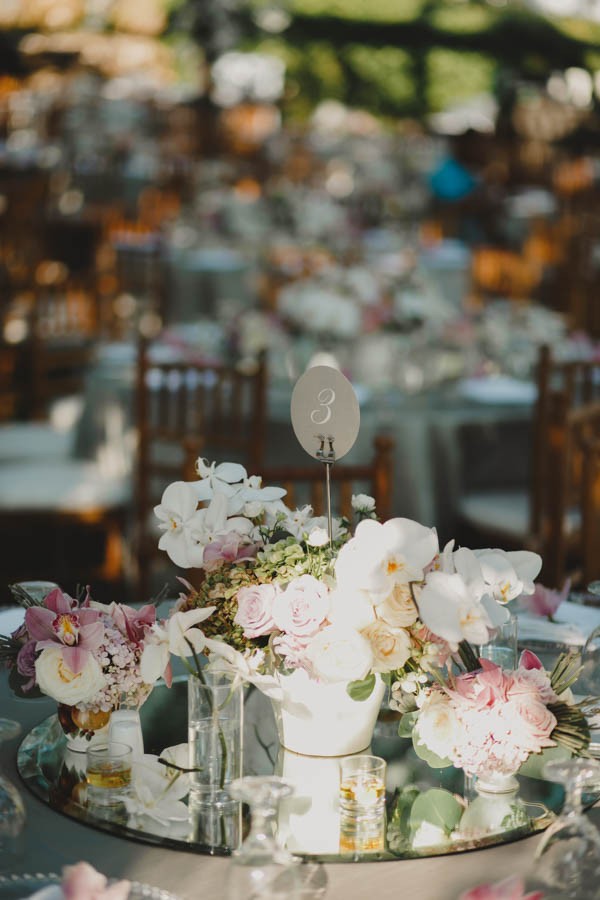 As we wanted a small wedding with no more than 200 guests and a specific theme in mind, the most important thing for us was to see how all the elements harmoniously came together into a graceful and elegant affair. Steven didn't want a too sweet pastel and feminine wedding so out wedding stylist decided to incorporate gray into pastel pink and purple, creating dusty versions of the colors.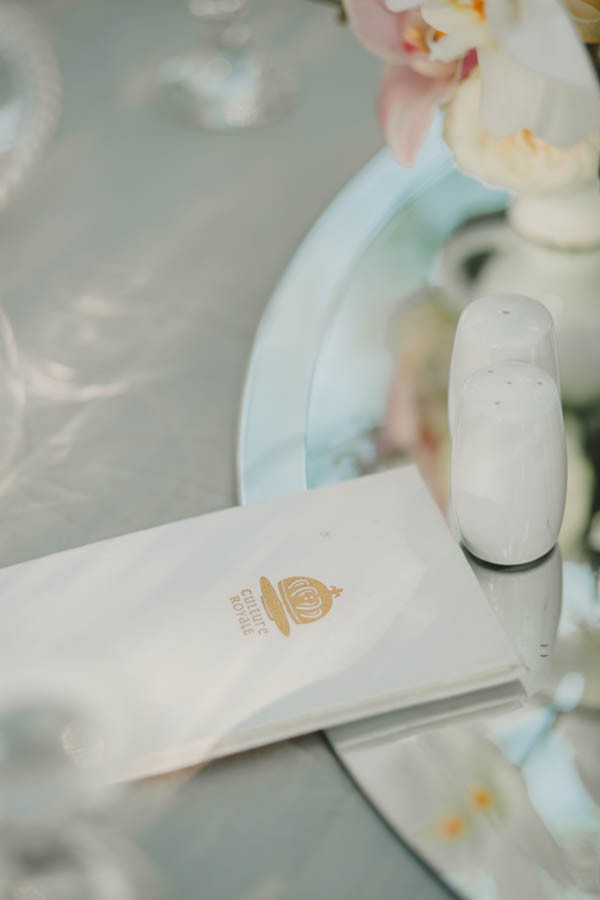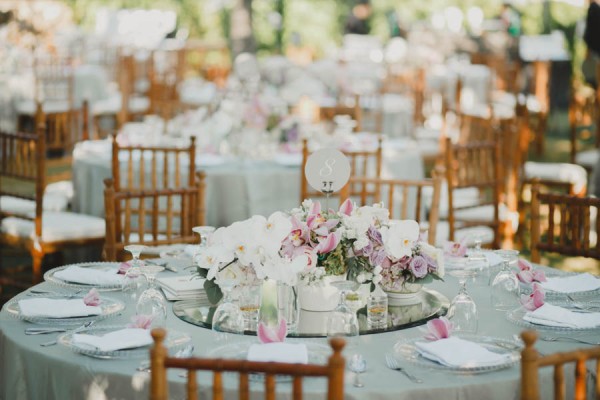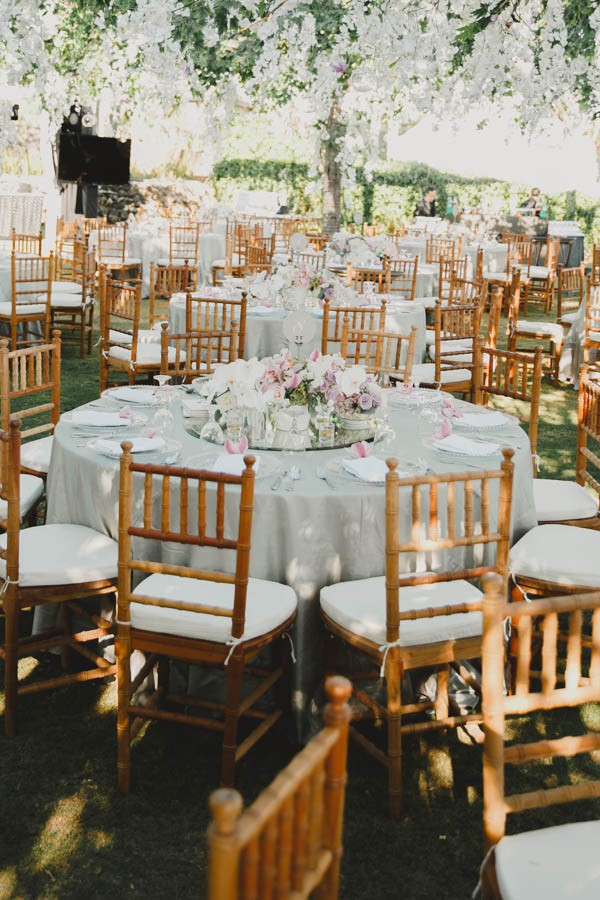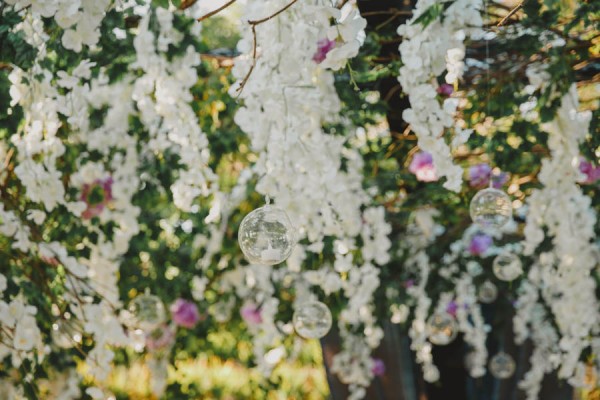 It's very important to find the right people. The lovely people who helped us in the planning were also very professional. It was such a smooth planning. They intently listened to all our ideas and selections and finally delivered something that exceeded our expectations. It was not at all stressful; we were excited and super happy.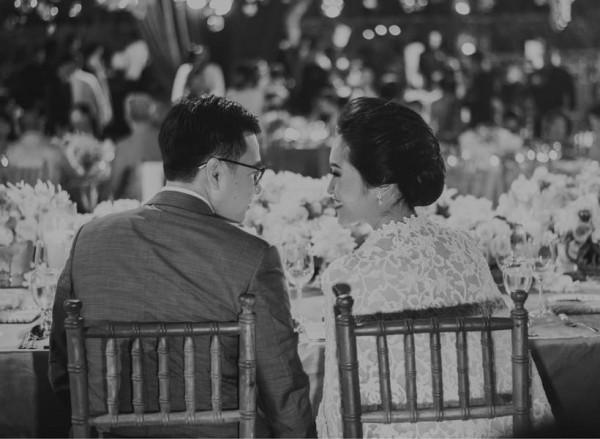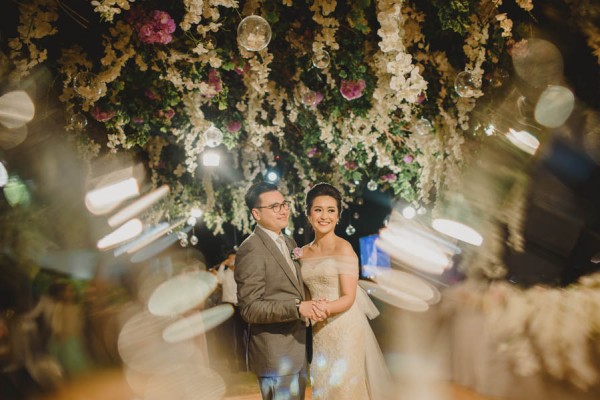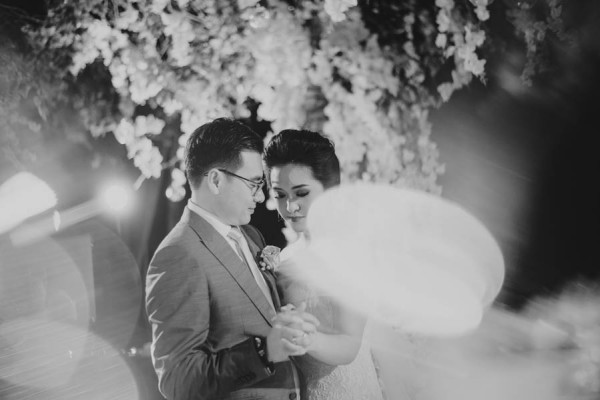 Many thanks to Terralogical Photography for sharing Katarina and Steven's Khayangan Estate wedding with Junebug. For more Bali wedding inspiration, head over to Danica and Ryan's tropical Bali wedding at Bambu Indah!