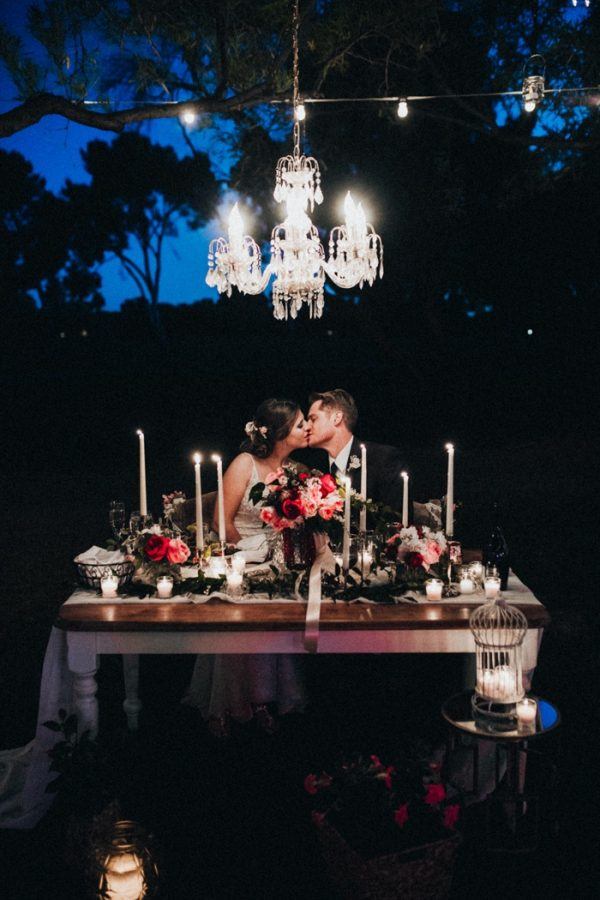 Hannah and Tyler's wedding transported guests to another place and time with its naturally romantic vibes with whimsical details! The couple's wedding at Tucson Country Club placed an emphasis on warm, personal touches like a refurbished family dinner table used as their sweetheart table, as well as eclectic DIY accents such as brass details, free-flowing fabric, and tons of vibrant blooms. Timothy Eyrich Photography captured every stunning moment of Hannah and Tyler's wedding, including their incredibly emotional ceremony processional!
The Couple:
Hannah and Tyler
The Wedding:
Tucson Country Club, Tucson, Arizona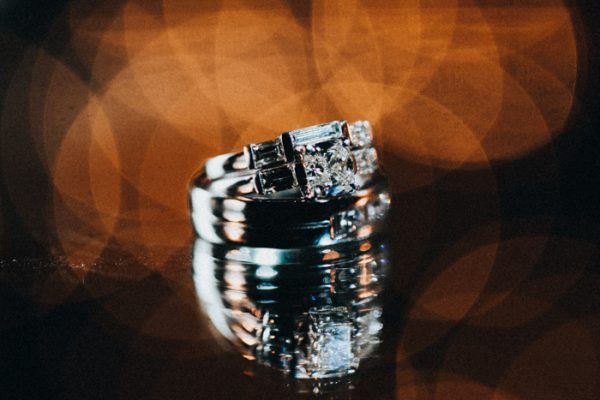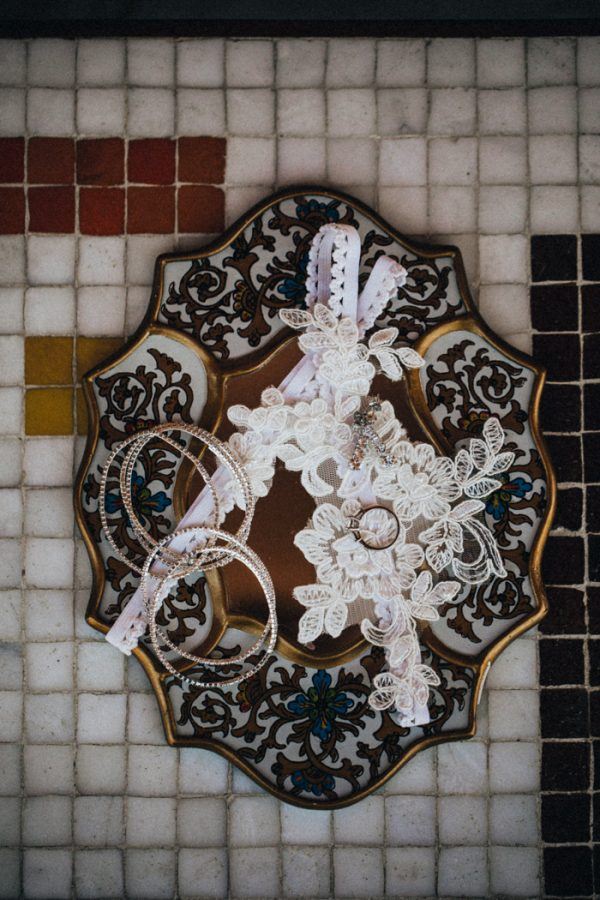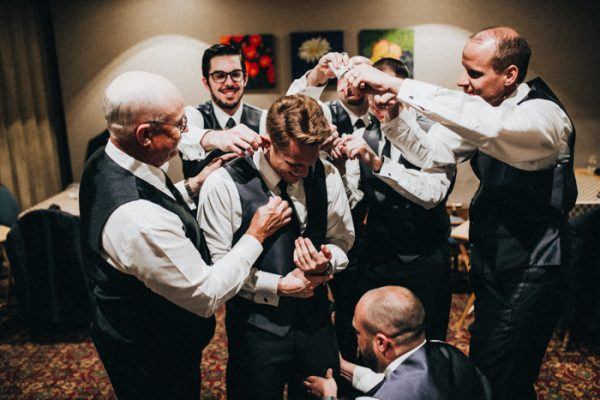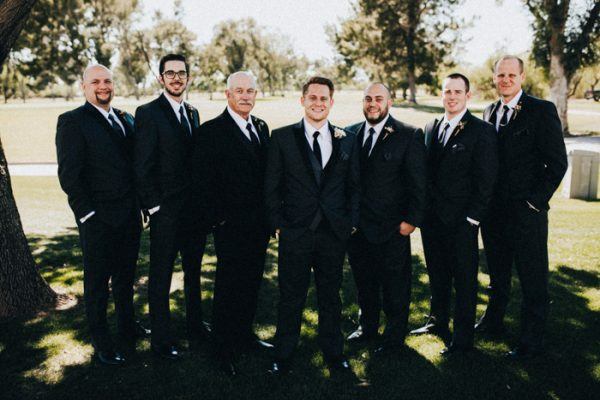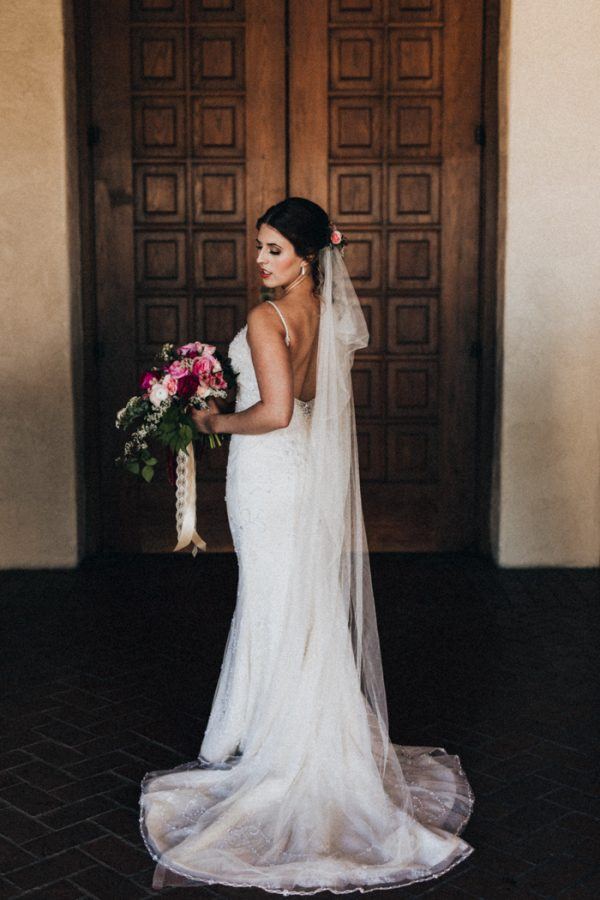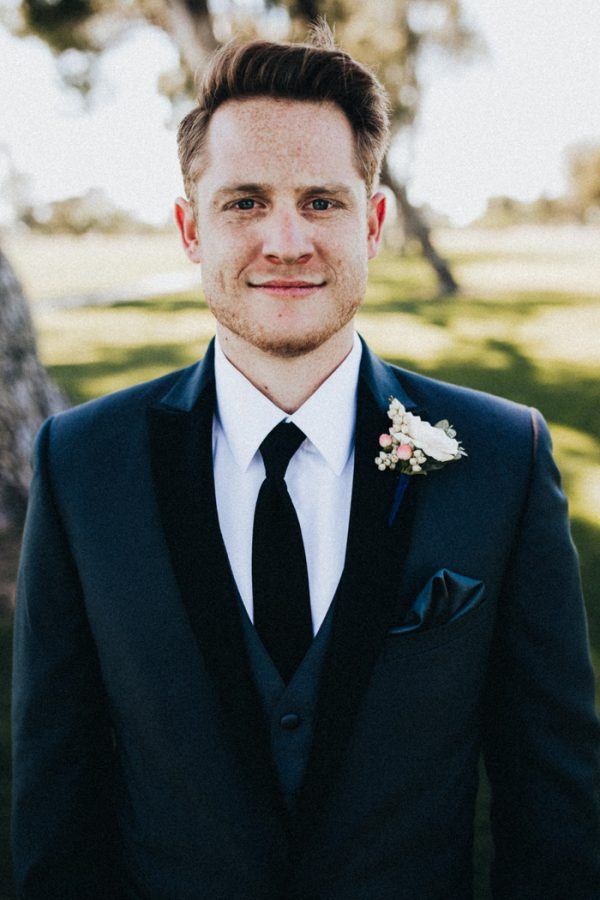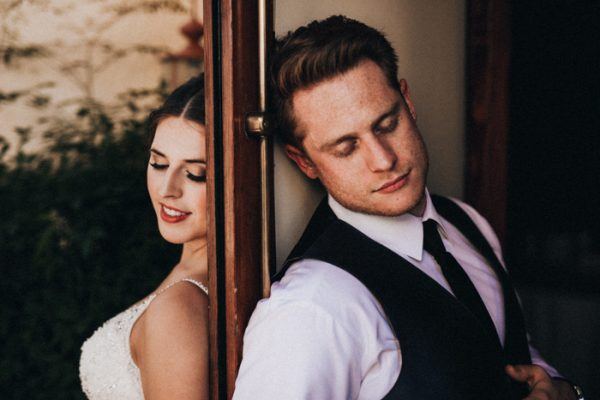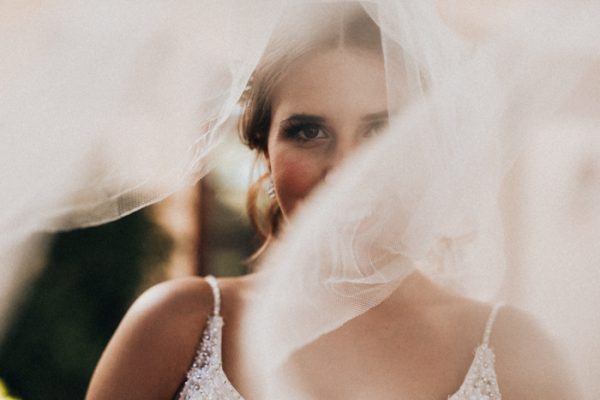 Our wedding colors were ivory, gold, fuchsia, pink, burgundy, and of course green with all of the foliage surrounding us. When wedding planning I asked Tyler if he had a preference for colors and he requested that we stay away from traditionally pastel wedding color palettes. I loved this idea! We chose these colors because we wanted to add vibrancy through use of flowers around the grove and ceremony site. Our florist, Tanya, with In Full Bloom florals definitely delivered!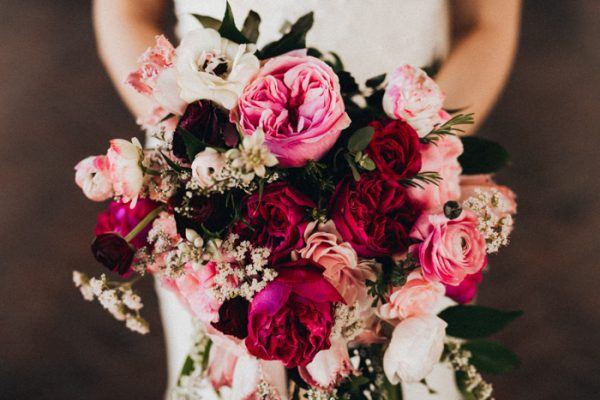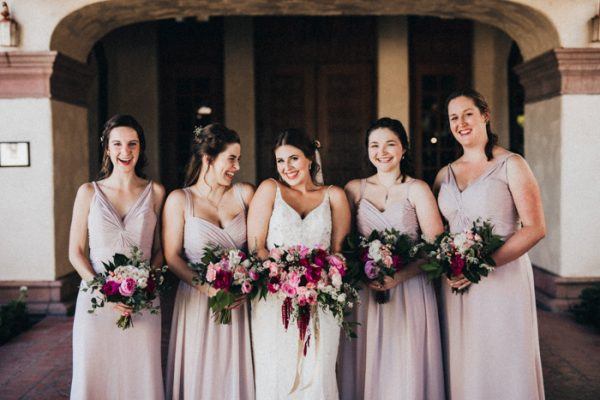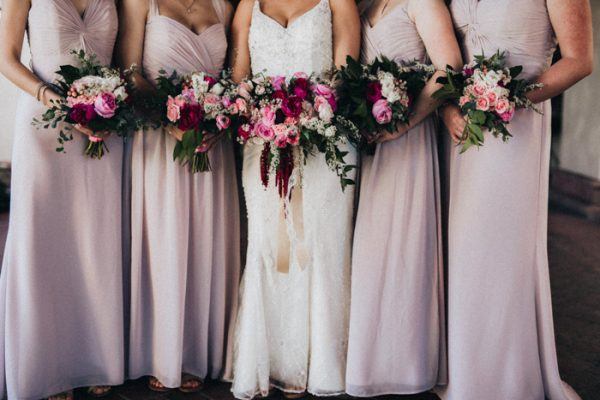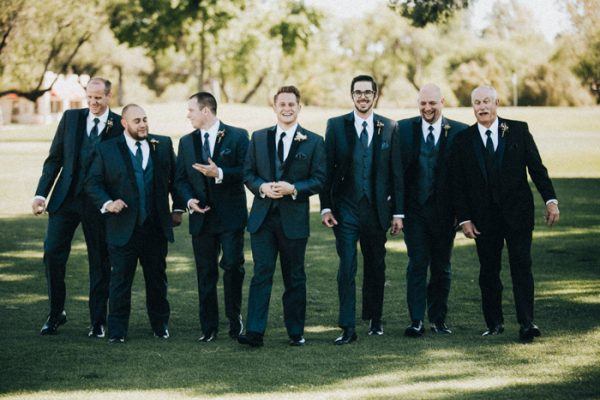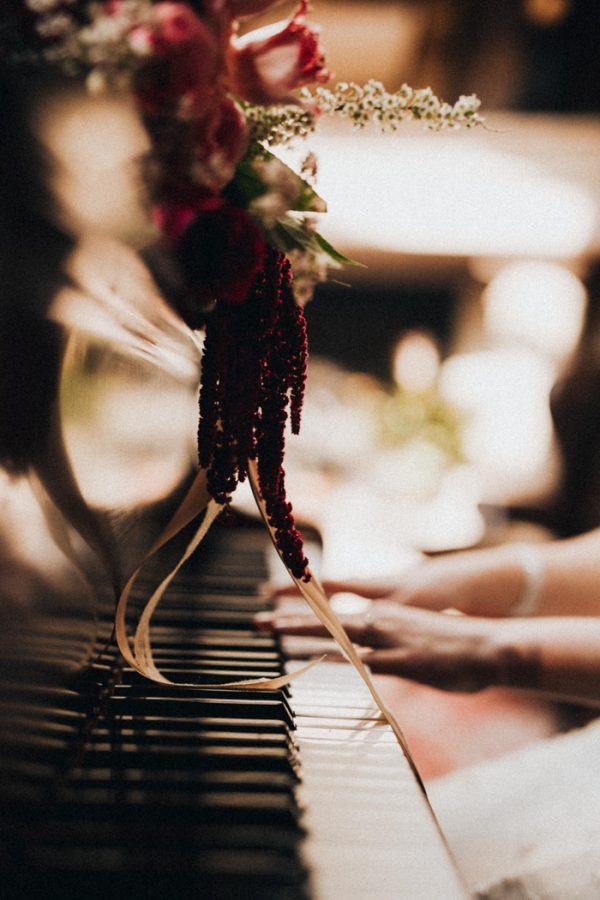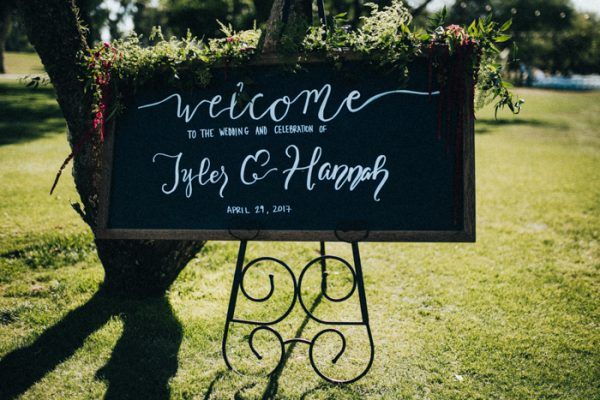 With regards to design, it was most important that our wedding facilitate a sense of closeness and warmth as a reflection of Tyler and myself. We wanted our wedding to feel inviting to our friends and family as well as be aesthetically pleasing to the eye.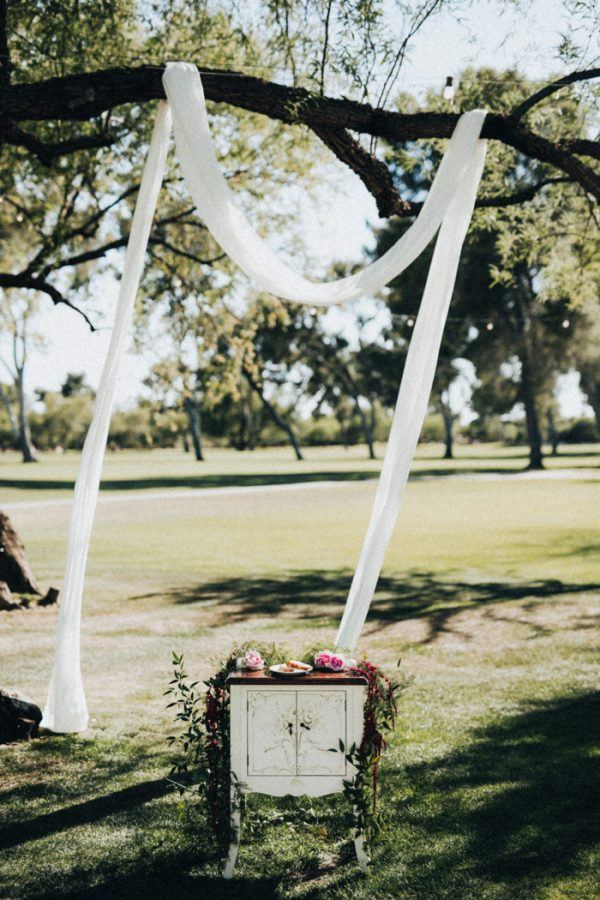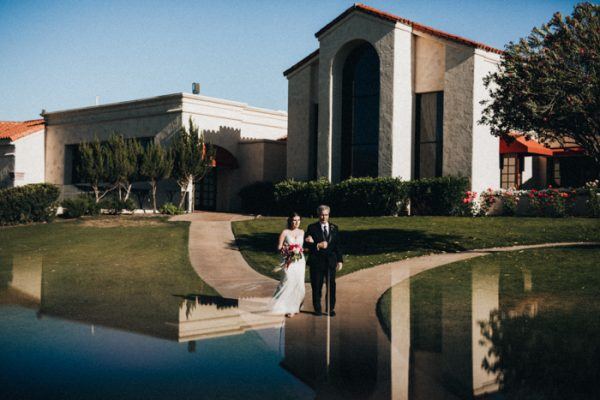 There were so many memorable moments from our wedding day but the moments which have most impacted me were the ones in which Tyler and I connected with eye contact: walking down the aisle to meet him, saying our vows, and our first dance. If that was all I had on our wedding day it would have been just as special.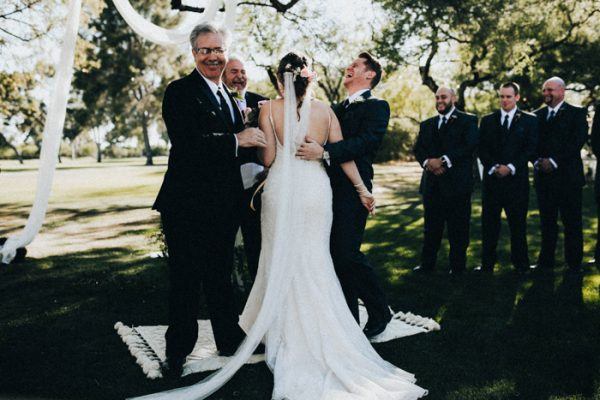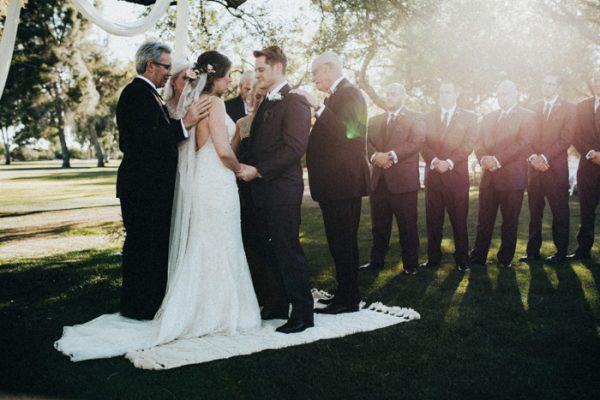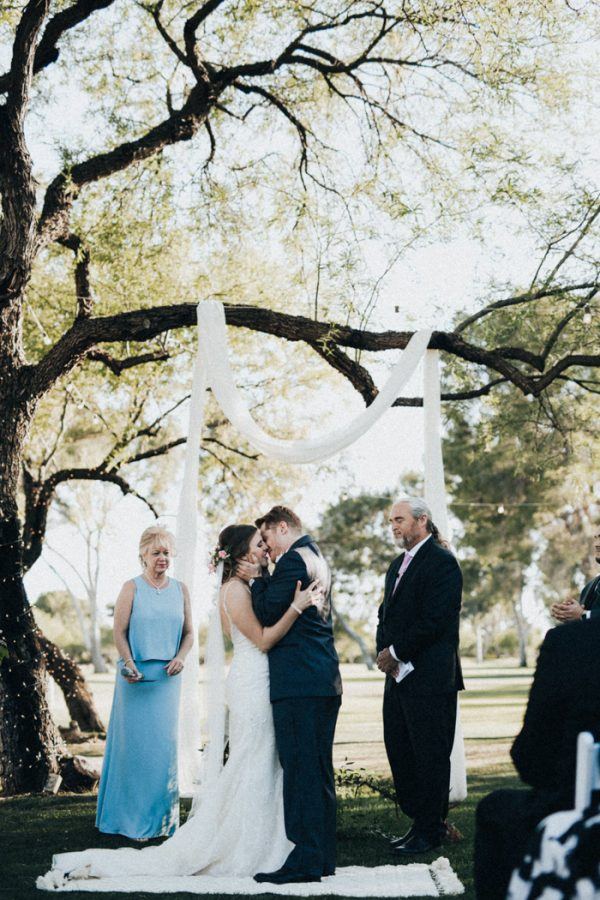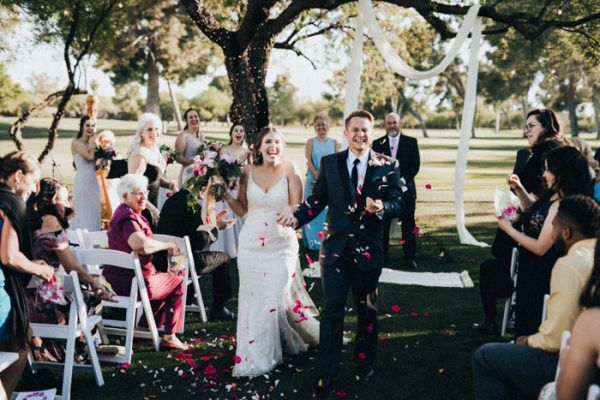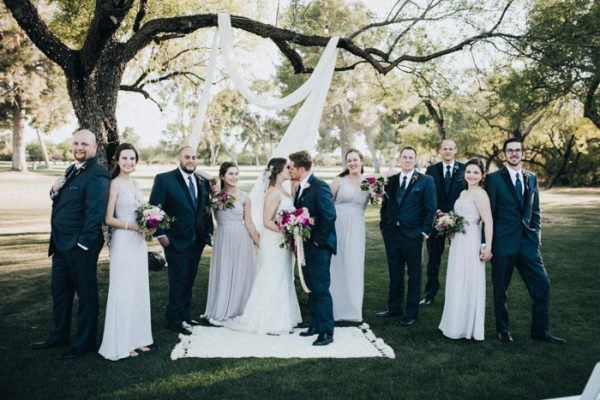 Our favorite photo was the one taken of us wrapped up in the ceremony fabric near our altar. We love this photo because it captures the way we feel completely enraptured with one another, not paying attention to time or place. It conveys the love we feel in our hearts towards one another and the intimacy we experienced on our wedding day.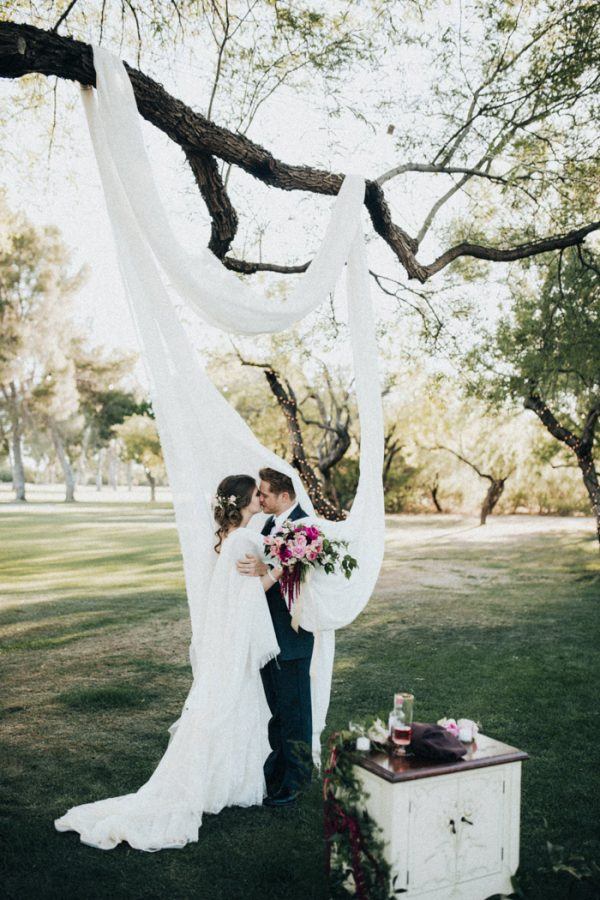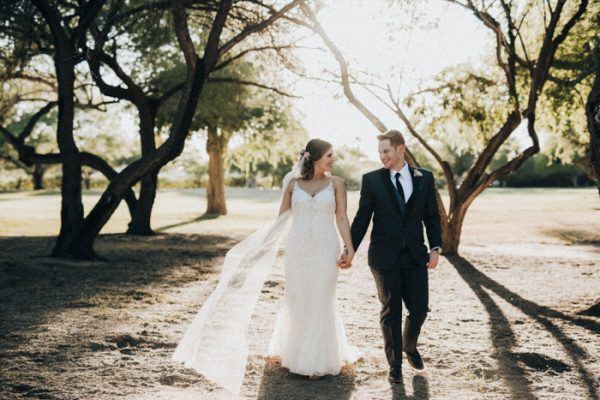 If the details are really important to you, be sure to arrange for a few friends to help move, set everything up, and tear down decor on your big day. Don't forget to thank them later! This is more cost effective than hiring an out of venue wedding planner and equally fun too. Just remember that the most important detail is that you're married to the love of your life! This is your chance to celebrate! If something is forgotten or you couldn't complete everything you had planned, don't stress.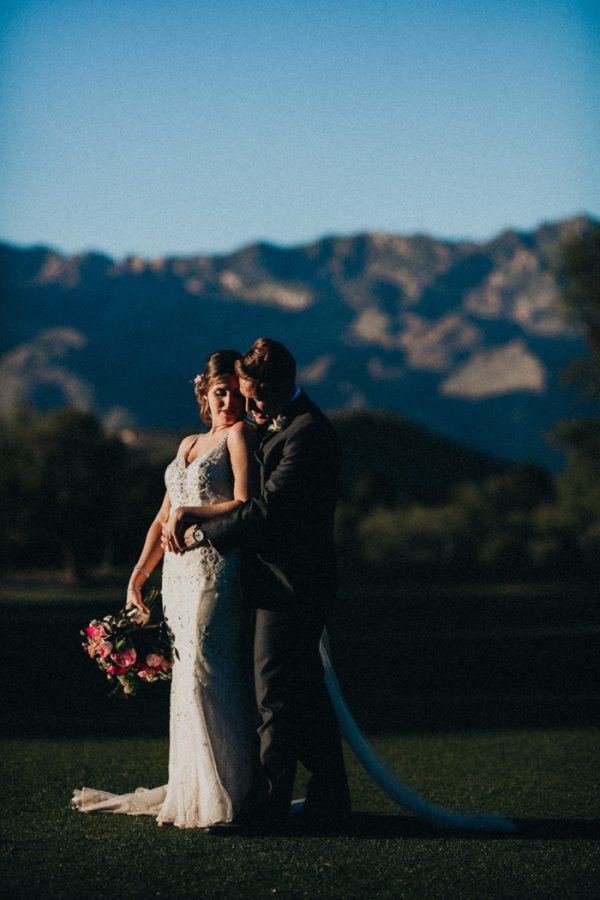 I didn't realize a project I had made to hang from the trees around our cake table was forgotten until we were home from our honeymoon! I guess it didn't matter that much since I never noticed it was missing. Realizing this brought me great joy because it showed me how swept away I was on our wedding day. Revel in this!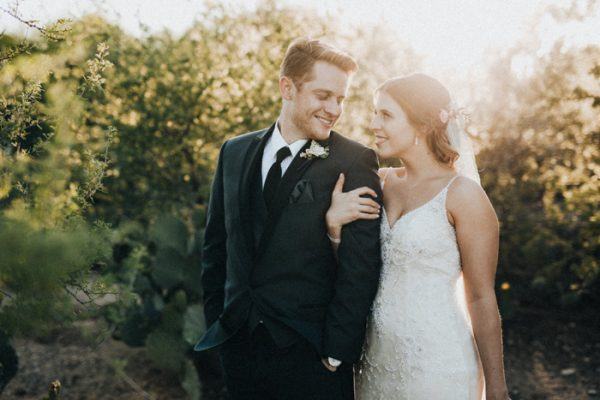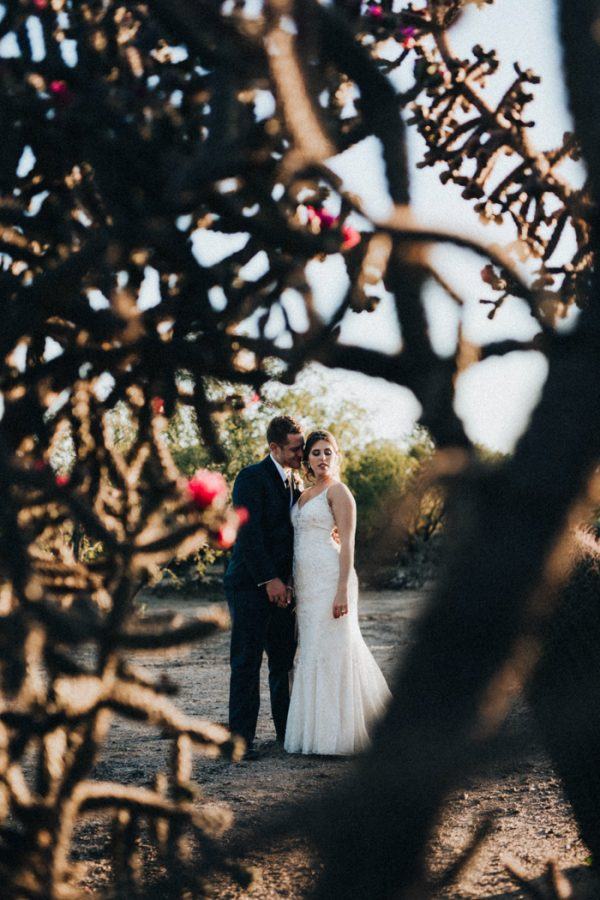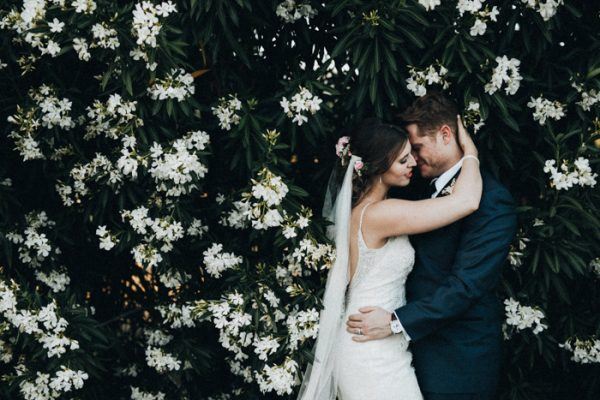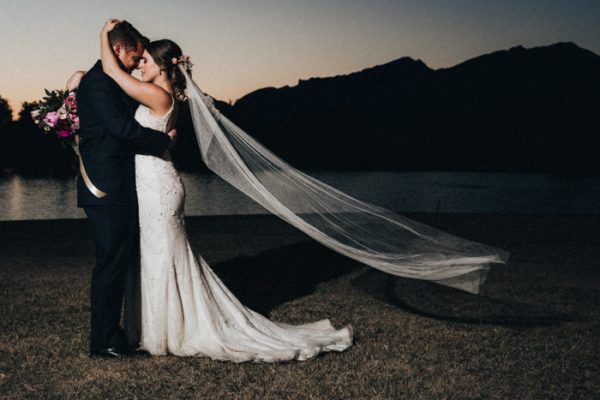 We chose a romantic vibe with a touch of otherworldly whimsy for our wedding. We wanted to feel like we were transported to another time and place during our ceremony and reception. During the evening we were encompassed by trees and glowing lights from hanging fairy light jars surrounding the grove and a chandelier over our table.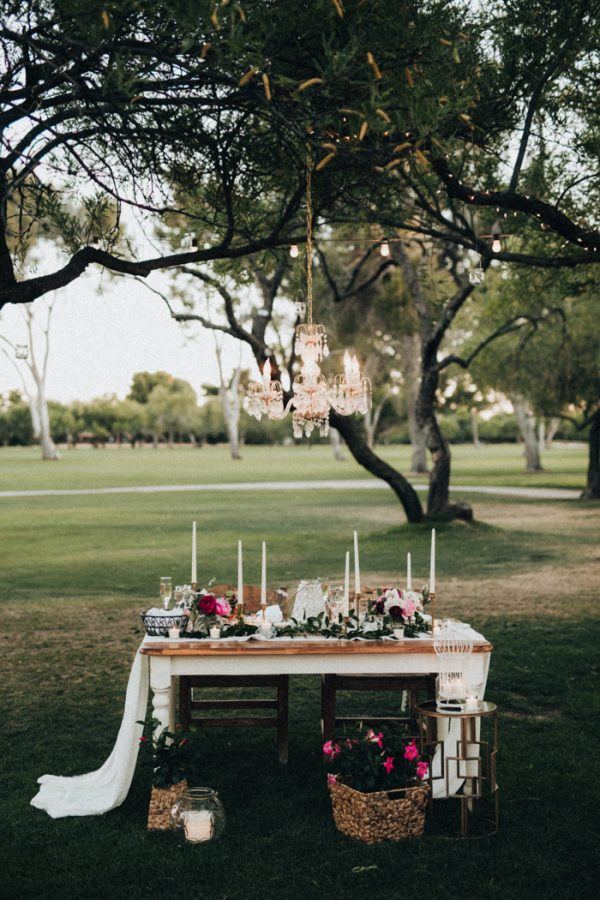 Our sweetheart table was not only important to me design wise, it was also a very sentimental piece. I grew up eating around this table and it carries a lot of special memories. Tyler and I lovingly refurbished and repainted it three years ago. We found the chairs at a foreclosed house and refurbished them to go with our table. We loved the slight old world Spanish influence they brought.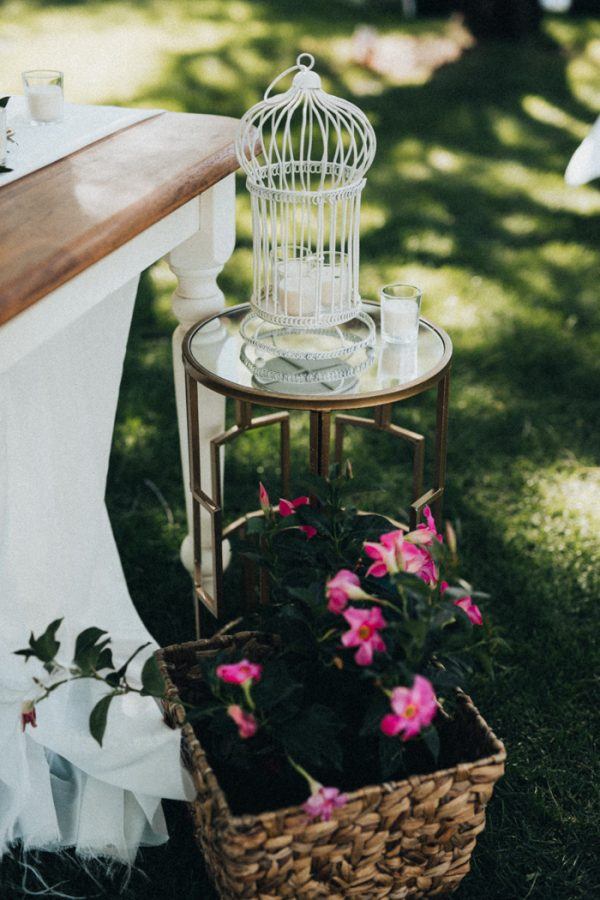 For our table decor, we scoured to find brass vintage candlestick holders and uniquely shaped tea light containers. It was important to me to have something individual and different from what I'd seen at other weddings. We also used glasses and dinnerware with elements of brass from World Market, free flowing fabric, Mexican candles, and lots of flowers and foliage to create ambiance.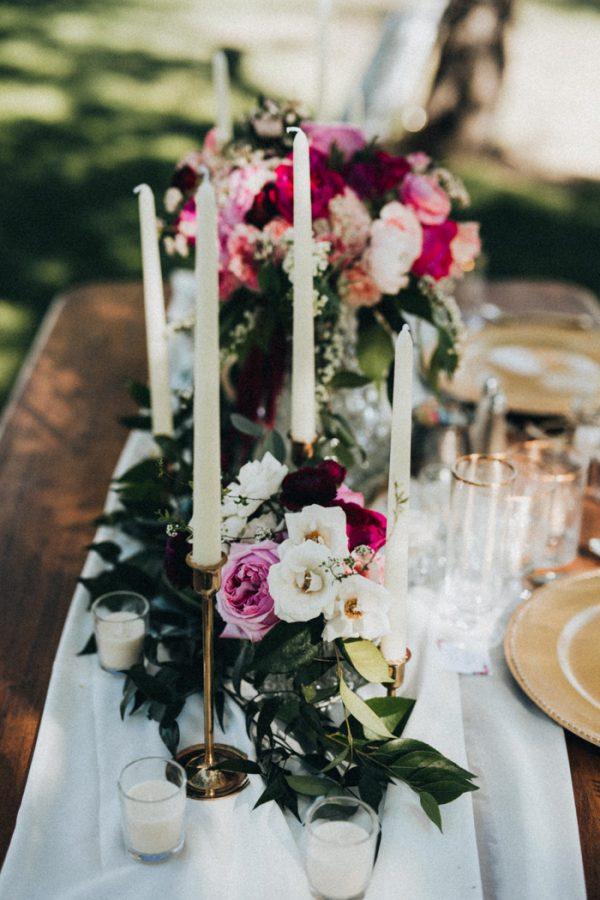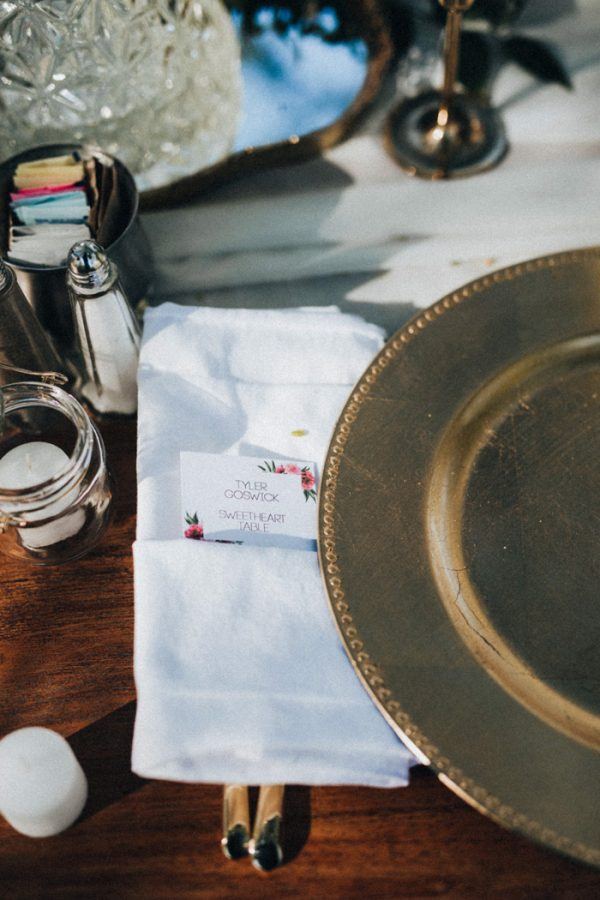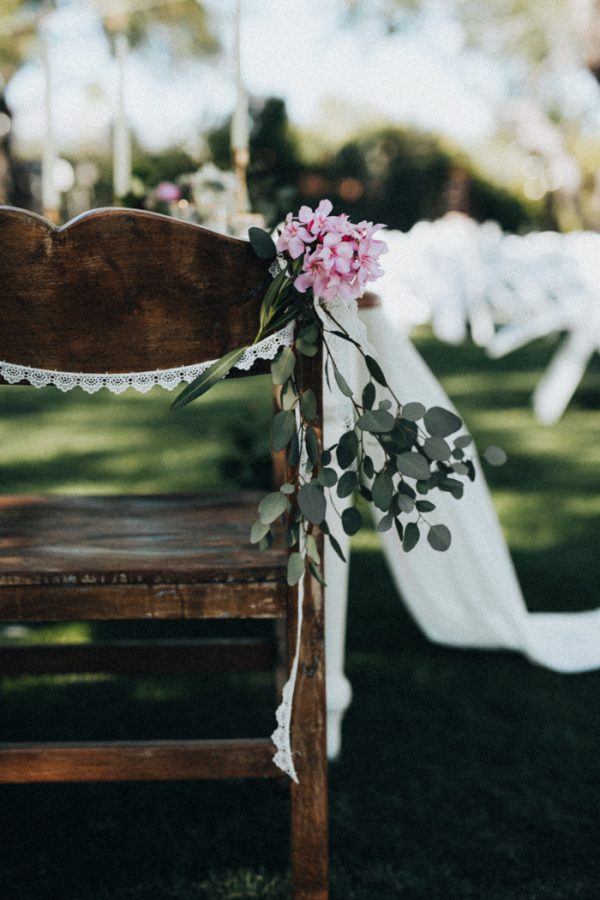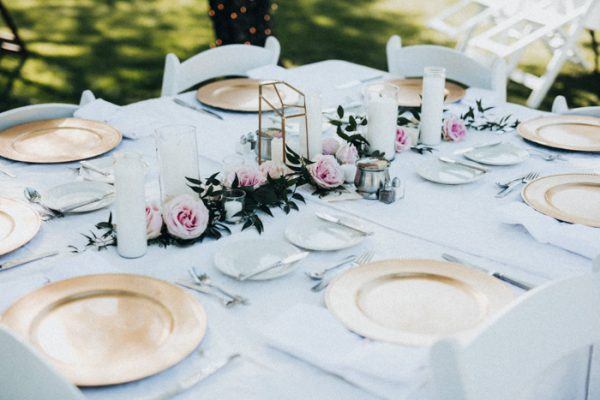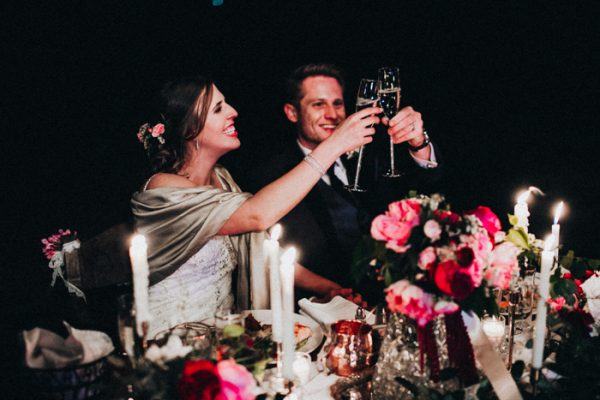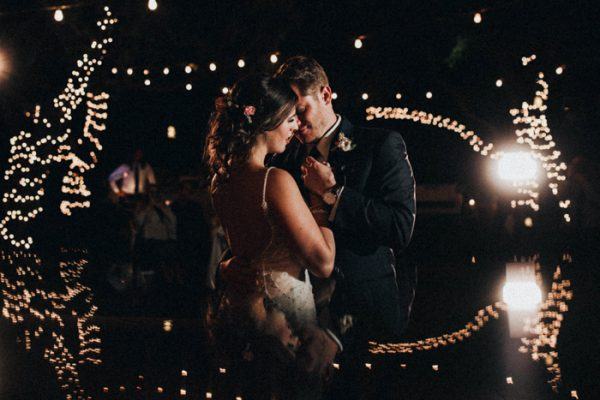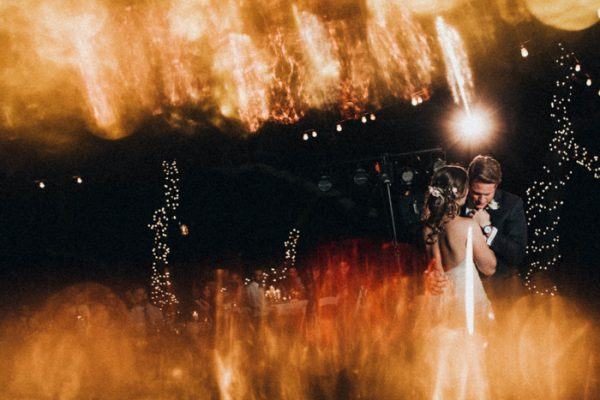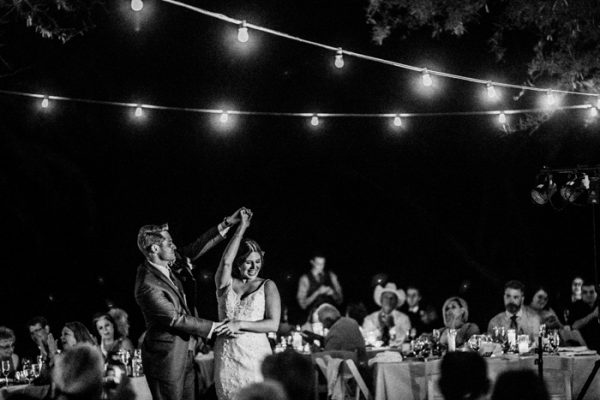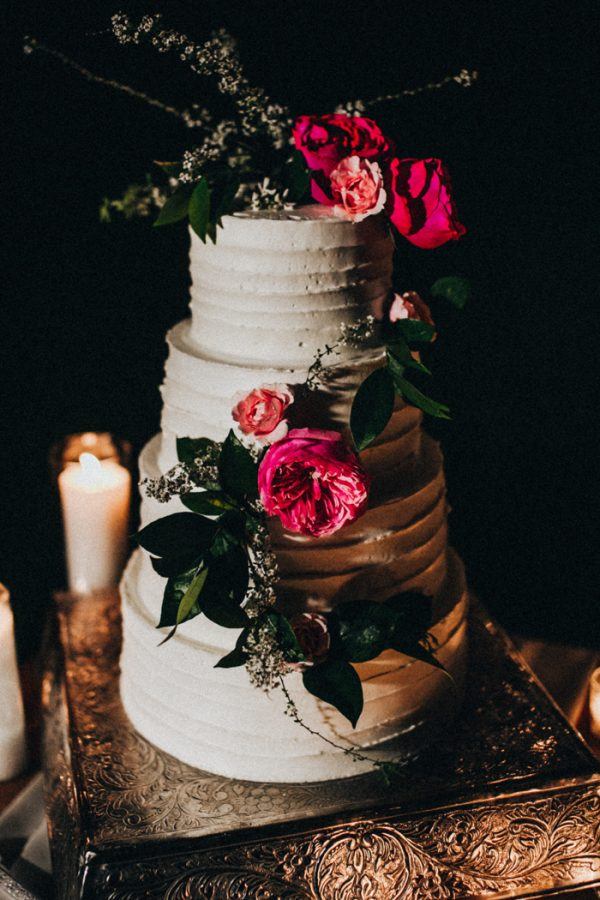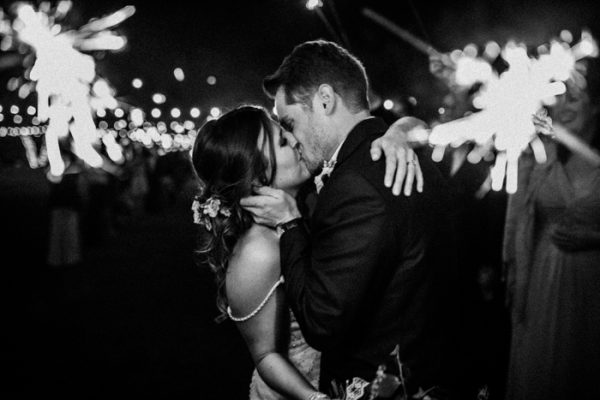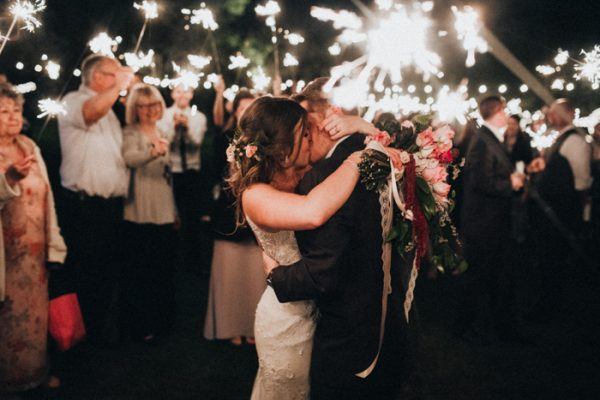 Congratulations to the newlyweds, Hannah and Tyler, and a special thanks to Timothy Eyrich Photography for sharing their day with us. Want more Arizona wedding inspiration? Take a look at this intimate desert wedding in Arizona that's full of thoughtful details and love!