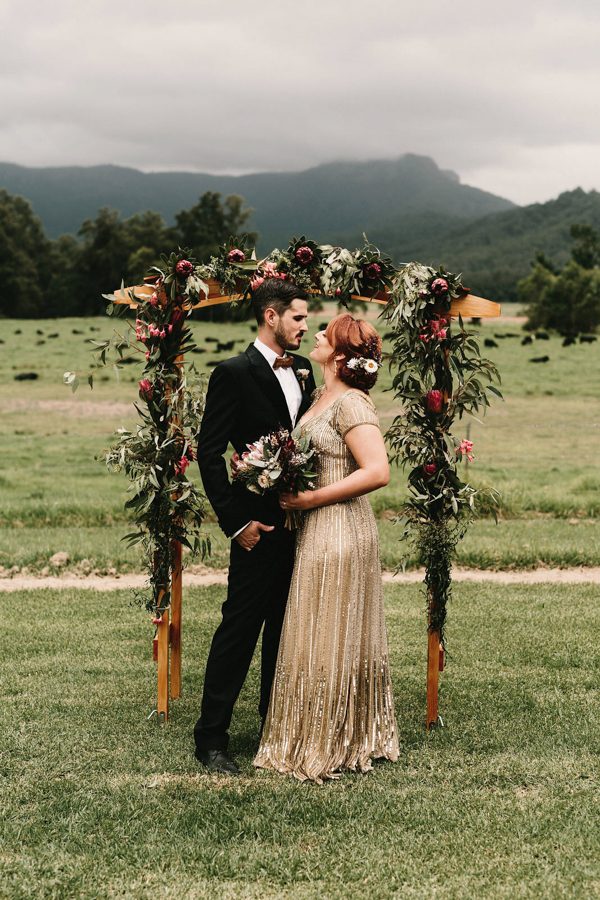 Vintage books and suitcases, rustic glam décor, and handmade wooden details are just a few of the elements that make this Melross Farm incredibly special! Beck and Tim DIYed as much of their Australian wedding as possible, including their fabulous invitations and reception styles. We love how Tim crafted his and his groomsmen's wooden bowties, and we think Beck's gold sequined gown from L'Elegante adds a fab Art Deco touch to her bridal look! Zoe Morley Photography captured the couple's day beautifully, including some really fabulous after-dark couple portraits.
The Couple:
Beck and Tim
The Wedding:
Melross Farm, New South Wales, Australia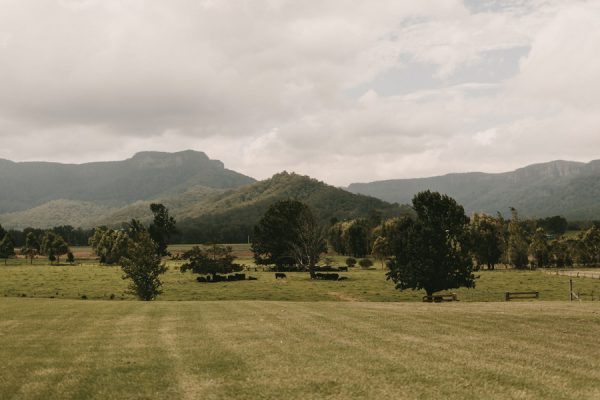 We originally had booked another venue in the Southern Highlands after looking around at a few, about 6 months out from the wedding date there were some questions raised by council and a number of news articles about whether that venue had the necessary approvals to operate as a function centre. We made a call to book elsewhere, and were incredibly lucky that Melross Farm happened to have the date available as someone had to move their date to the following weekend. Melross Farm we hadn't looked at originally, as their Barn was newly operational.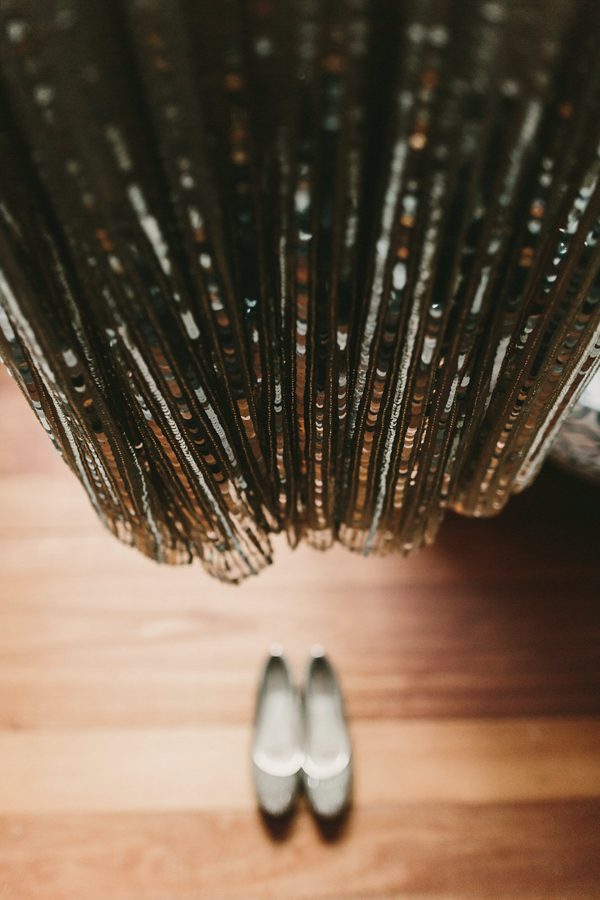 I guess it would be a rustic theme, but we kind of just pulled elements that we really loved together – we used a lot of wood elements, as Tim likes to build things out of wood, the flowers were a definite as we love the Australian bush. We just really wanted beautiful romantic details in a relaxed setting, things that would make people smile when they saw it.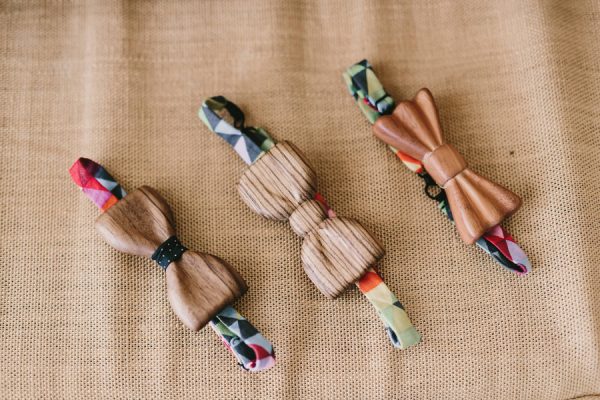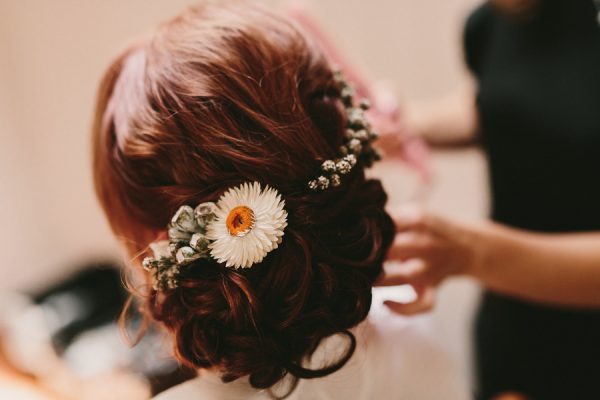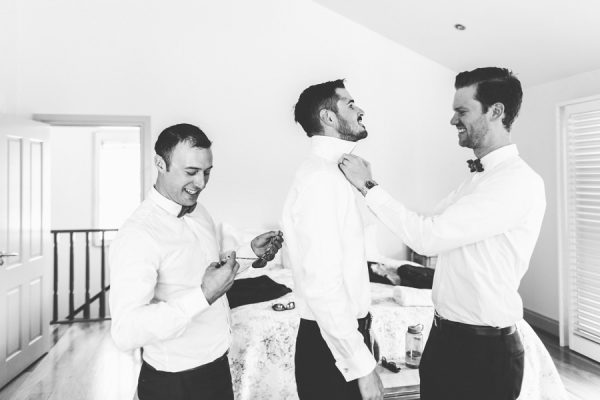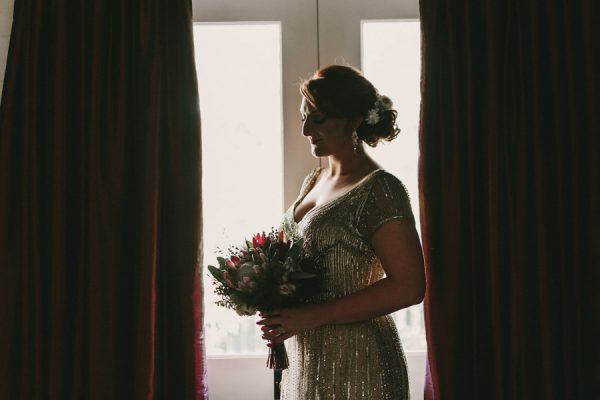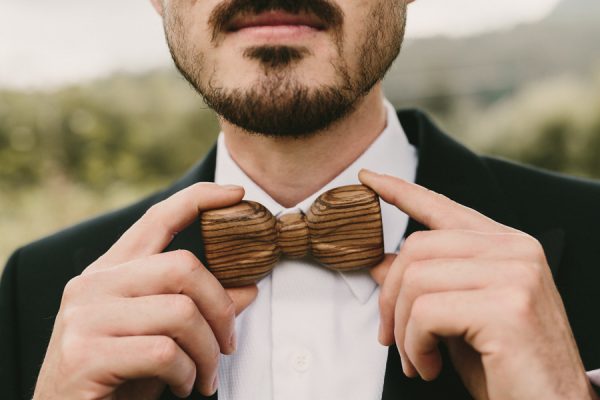 I wish I could wear that dress everyday. So my Mum and I had made some appointments to try on dresses, and we thought we had found one when we went into a dressmaker's shop to ask about them making a dress for Mum for the day. On a mannequin in the store was a variation of my dress, with that beautiful gold sequinned fabric, I eyed it off until mum realised and then told me to try it on – she cried (which she hadn't done at any of the traditional dresses) and we were both totally hooked. Plus Marie from L'Elegante is the sweetest person ever and made alterations to the design to specifically suit my body – way better than any off the rack dress given I have curves that needed showing off!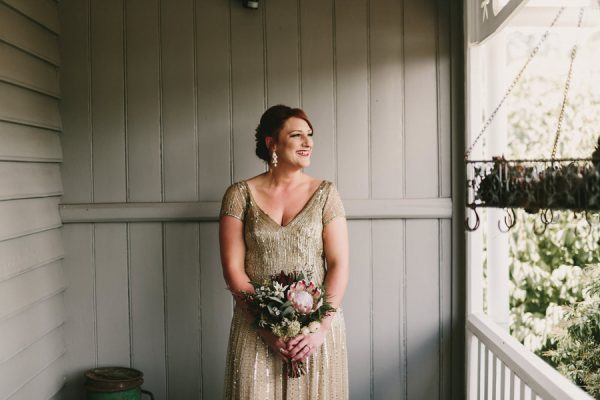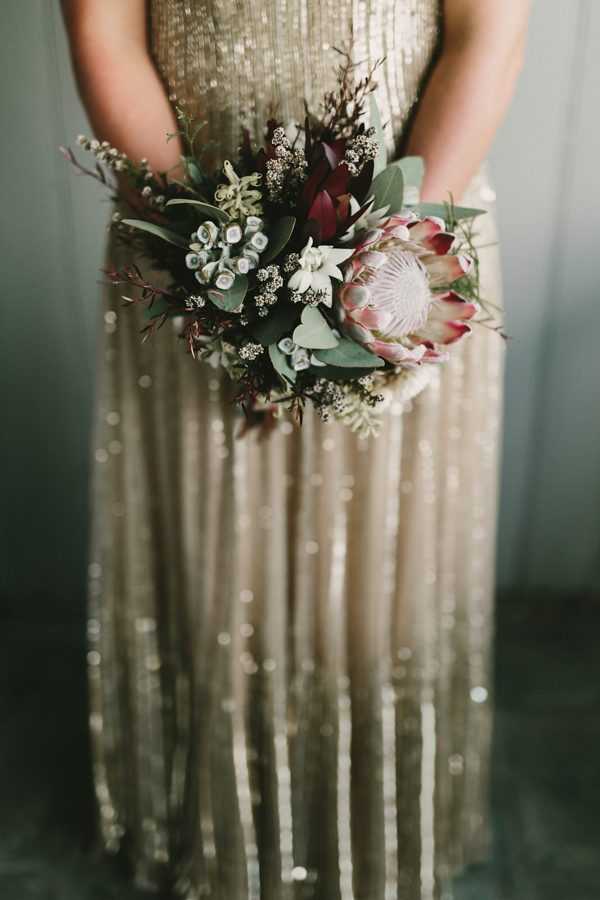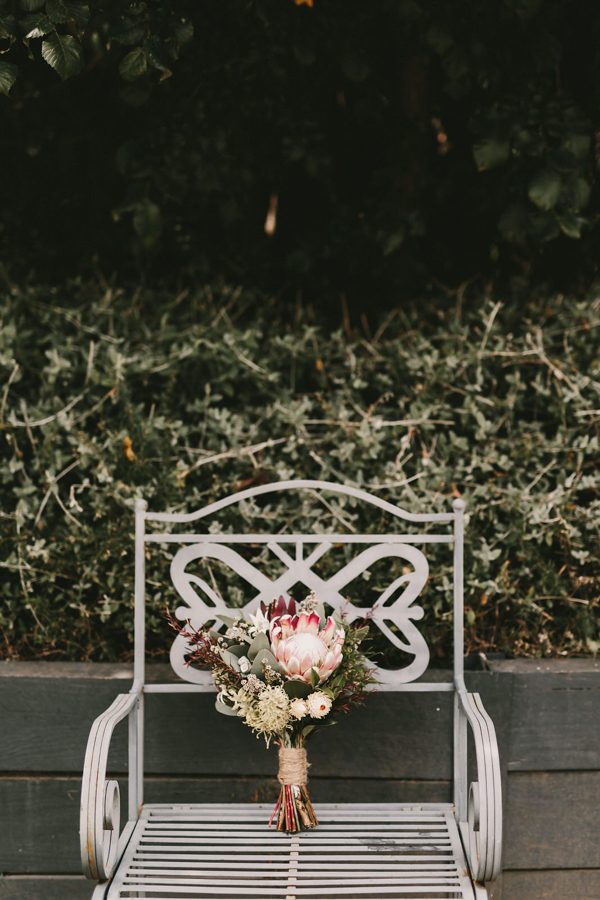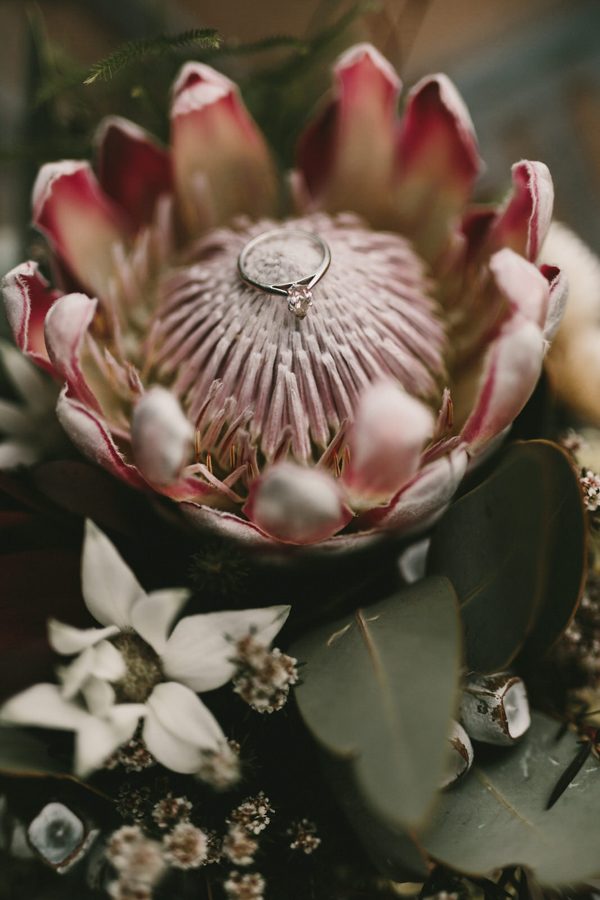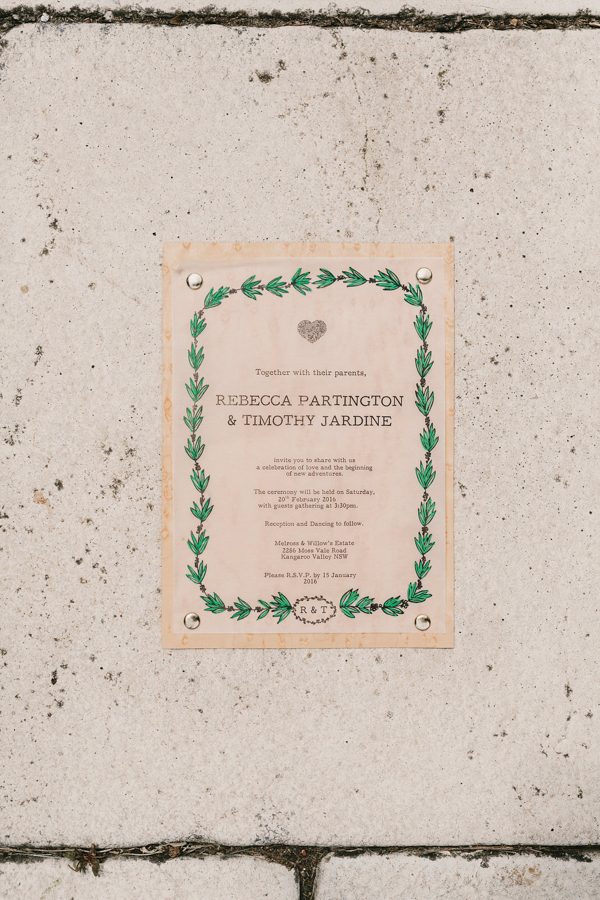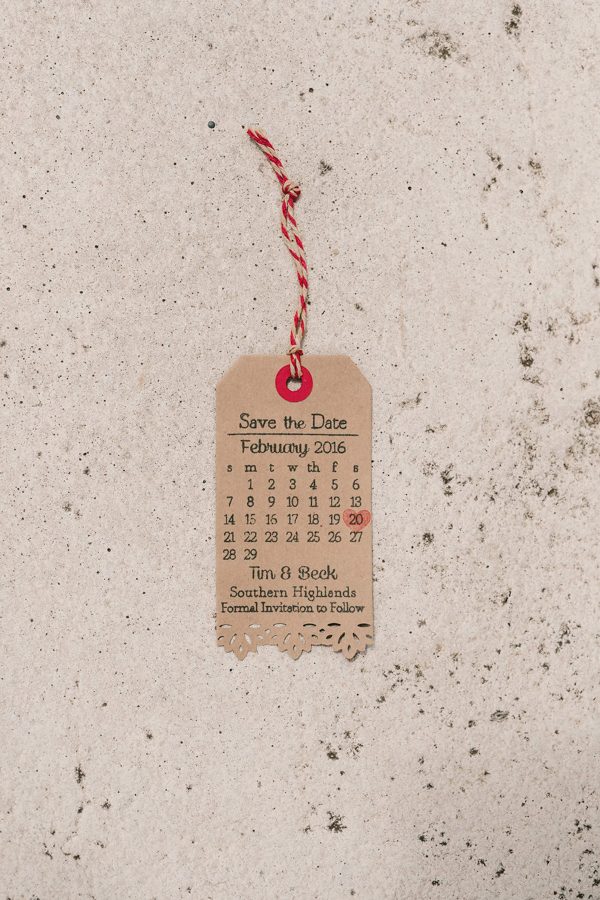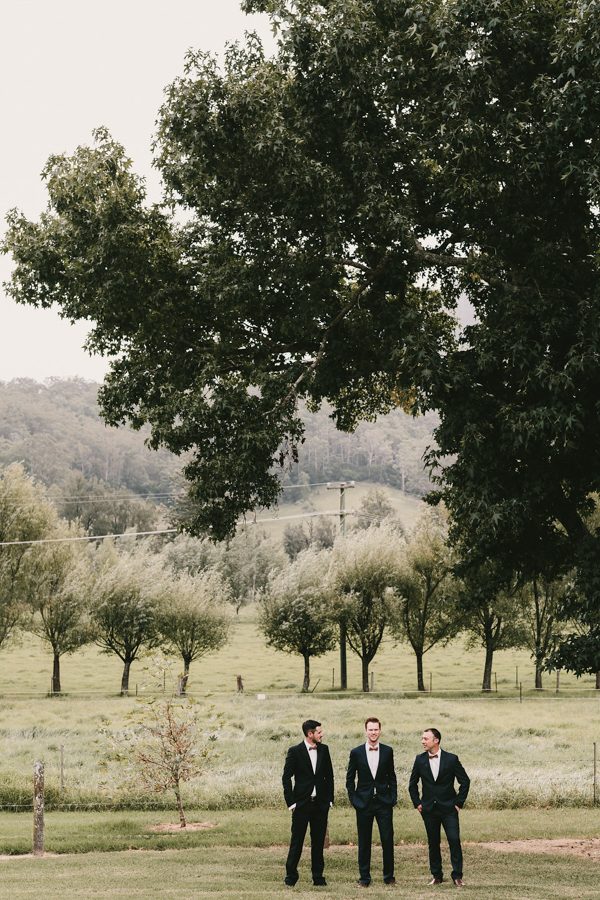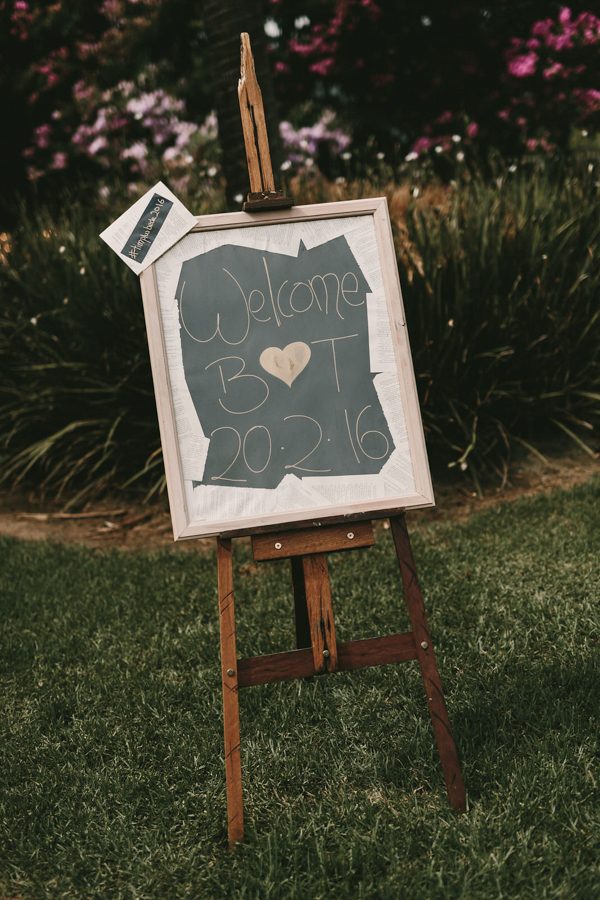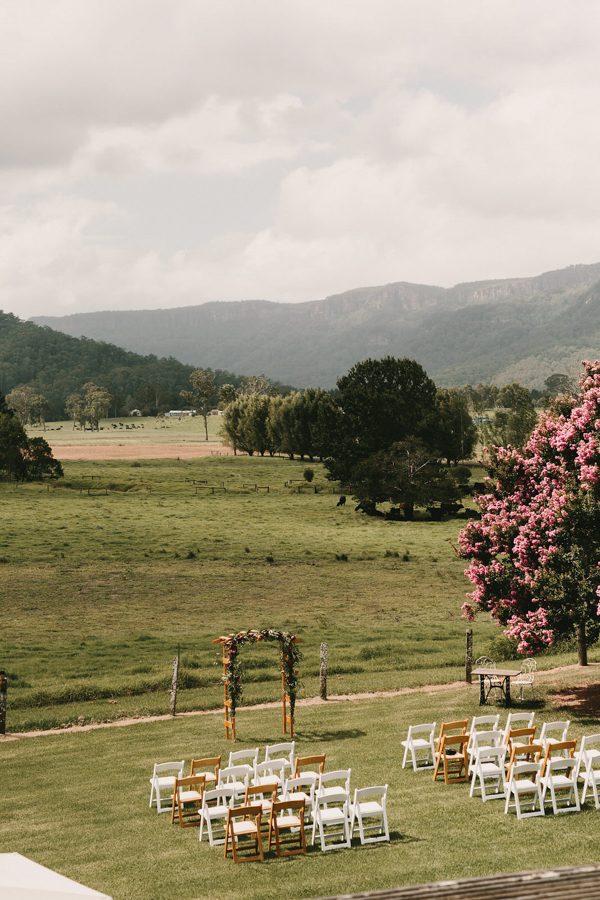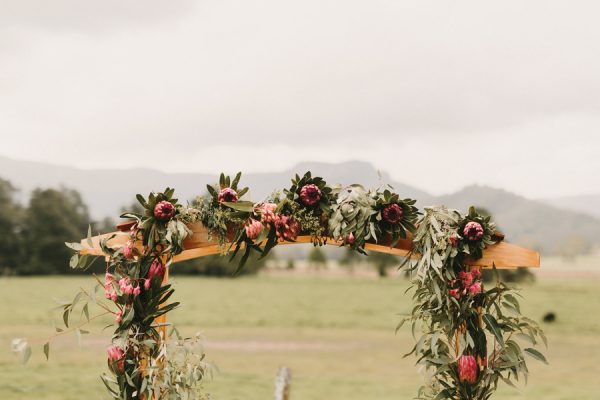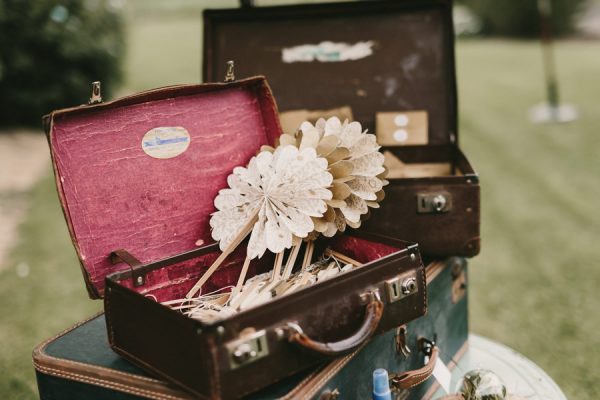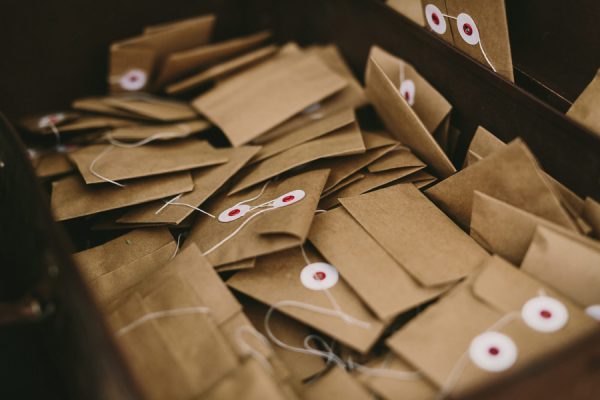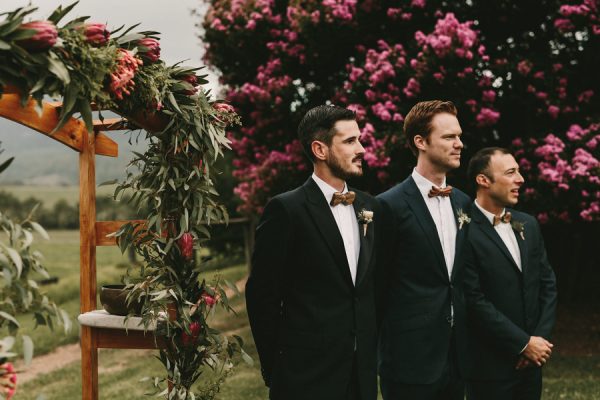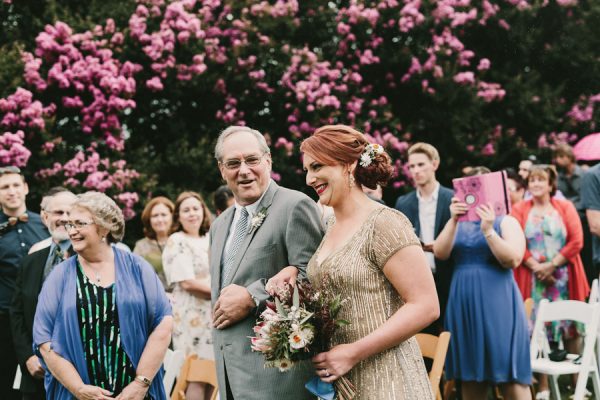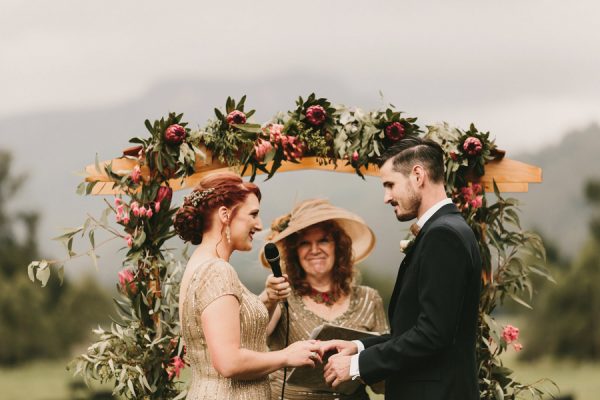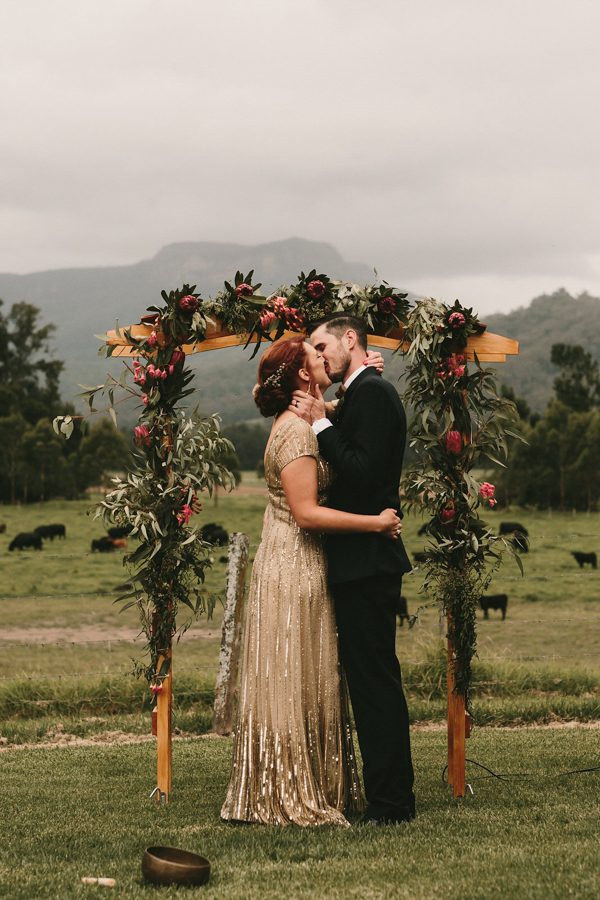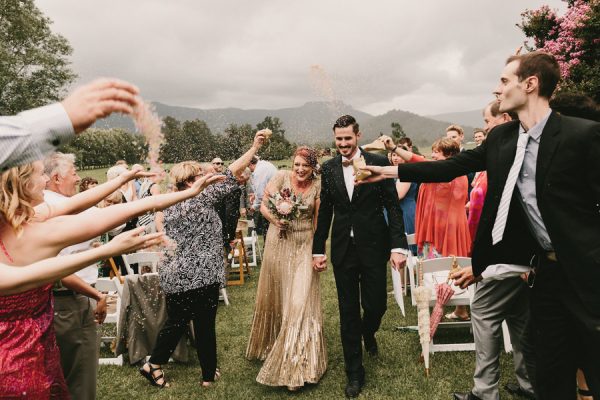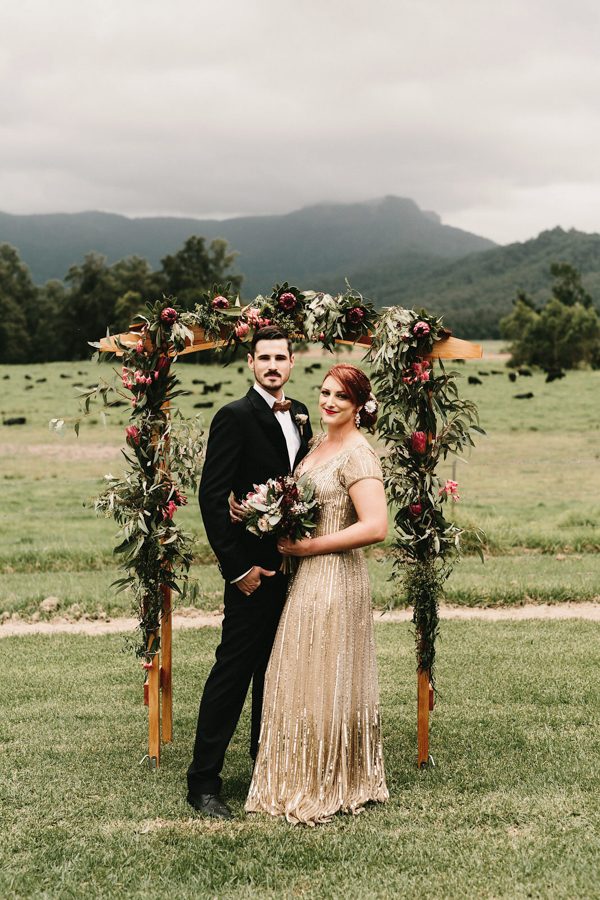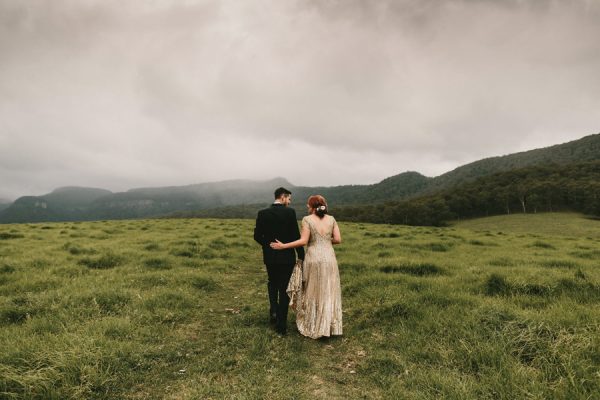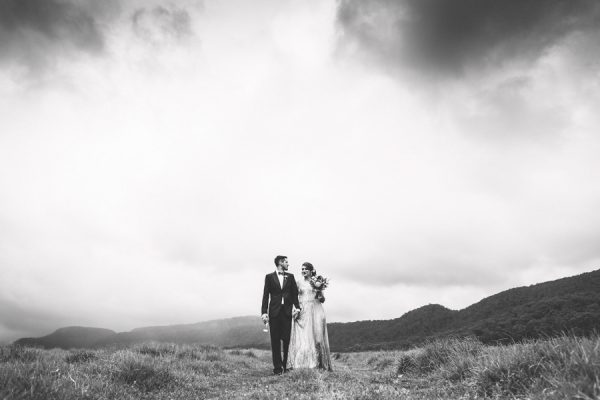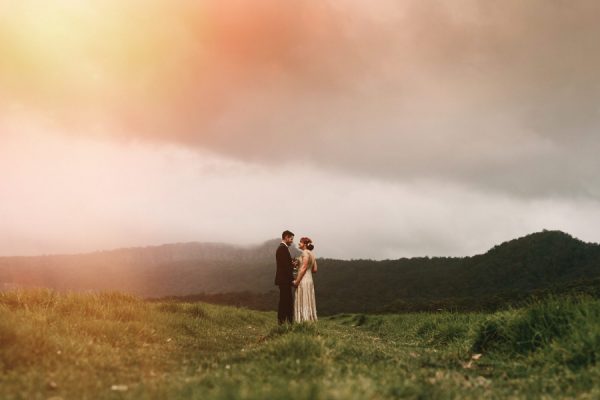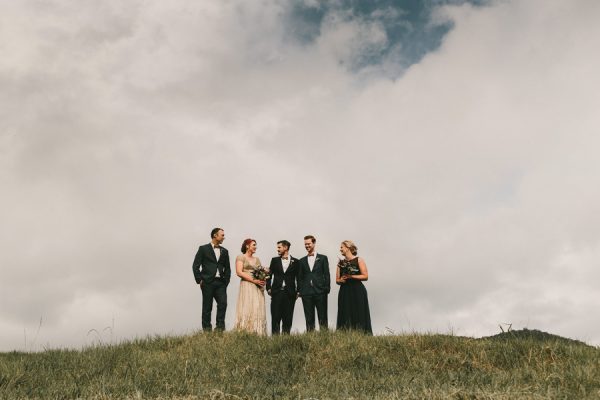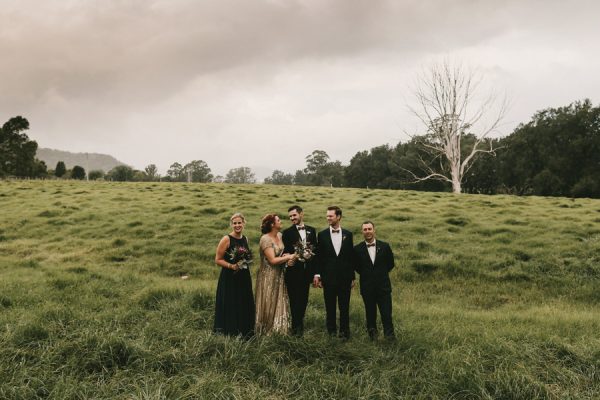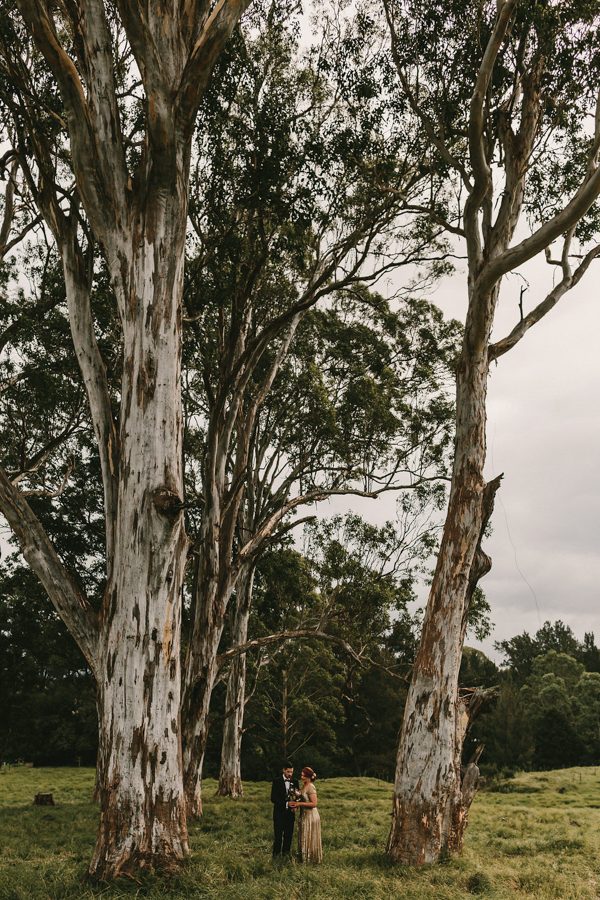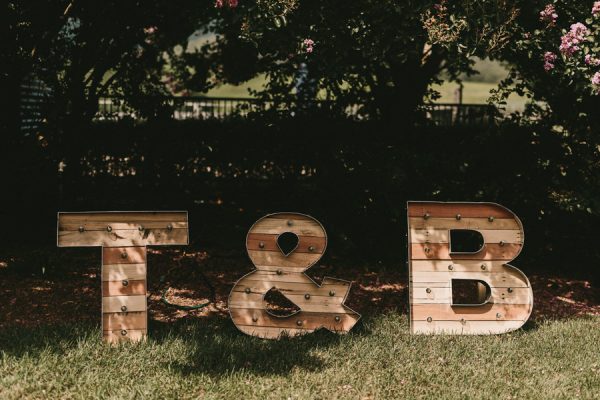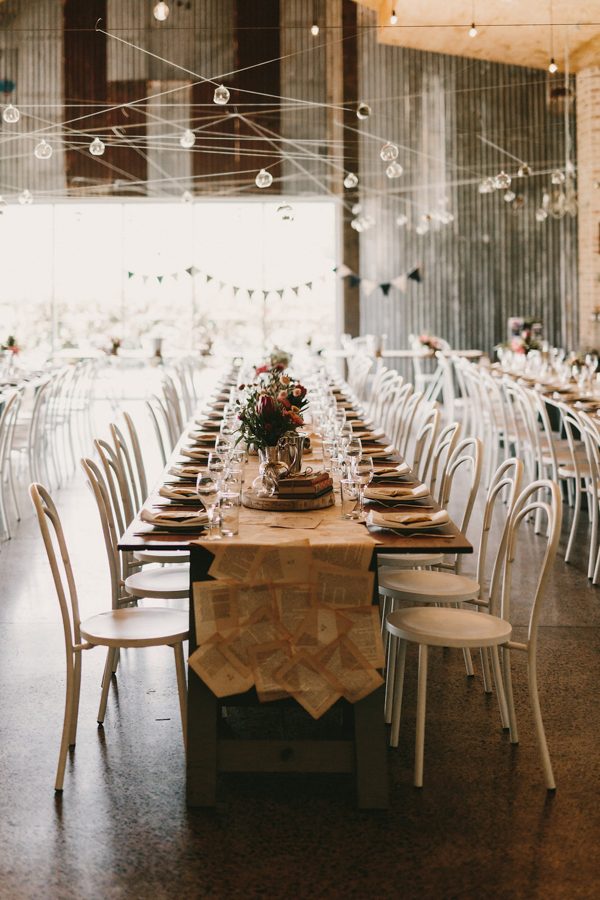 The table arrangements were a result of scouring ebay, gumtree, markets, friends and family for old books and old silverware, and we then bought market flowers and a whole bunch of family and friends helped us do the arrangements. (even the wooden rounds on the tables which Tim had chainsawed, milled and treated). The glass lights were strung up around the venue by the Groom and my bridesmaid.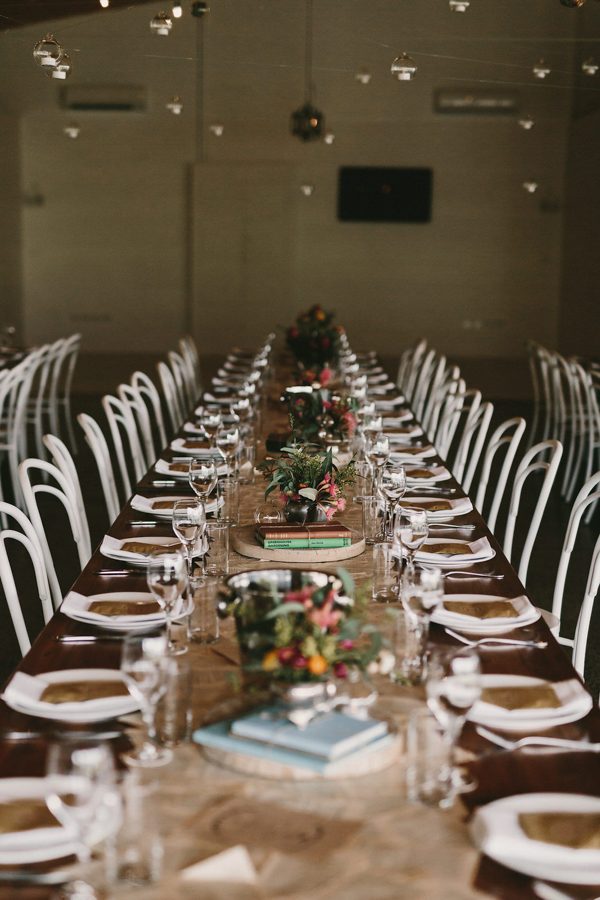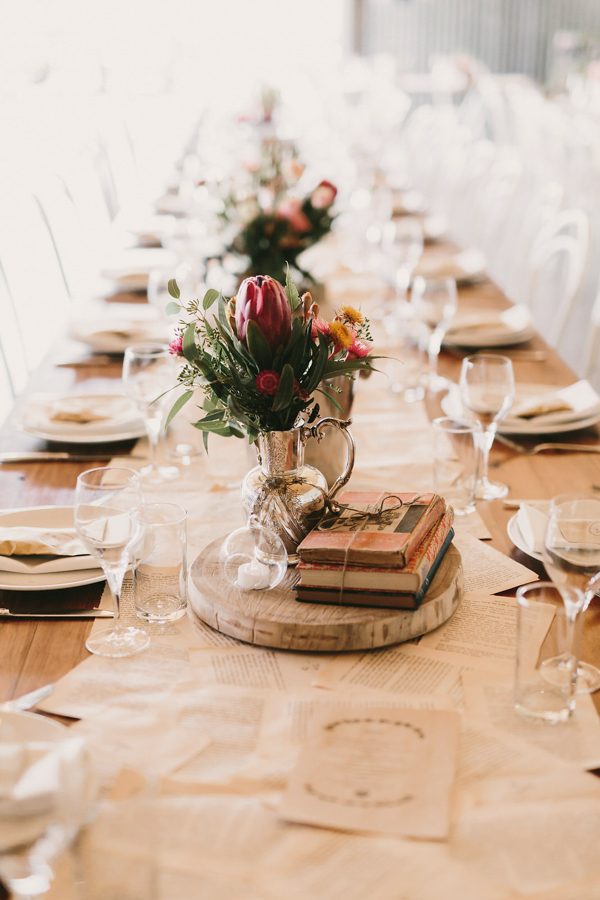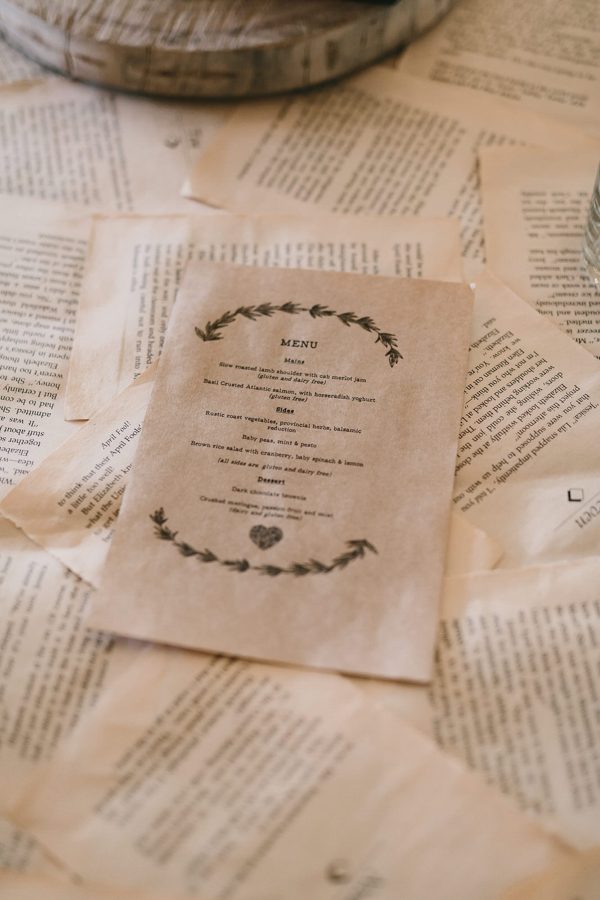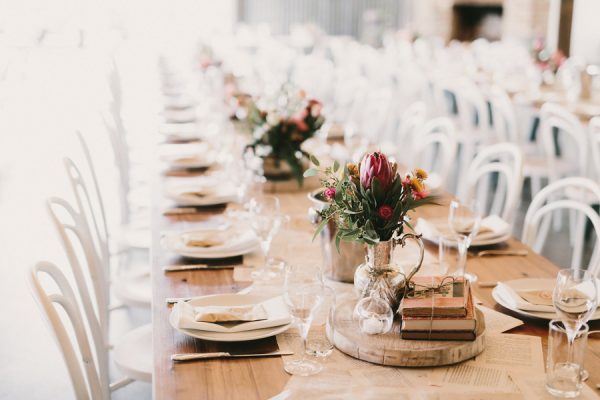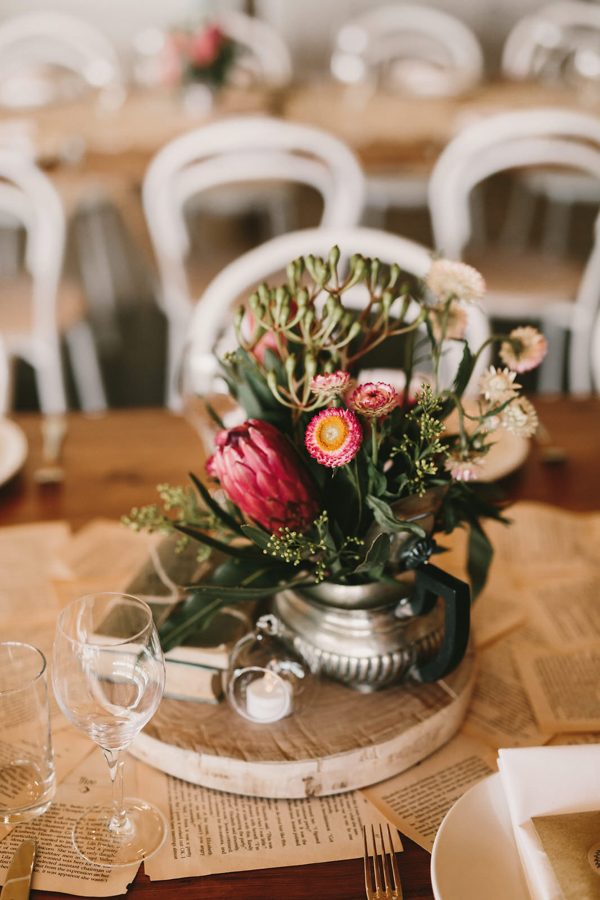 The invites we made ourselves, the table runners and table decorations we made/sources ourselves, marquee letters, the wedding arbour tim made and decorated, flower arrangements, wedding favours, etc – I think our mums thought we were totally crazy and had taken on too much but it we pulled it all off which i think even surprised us!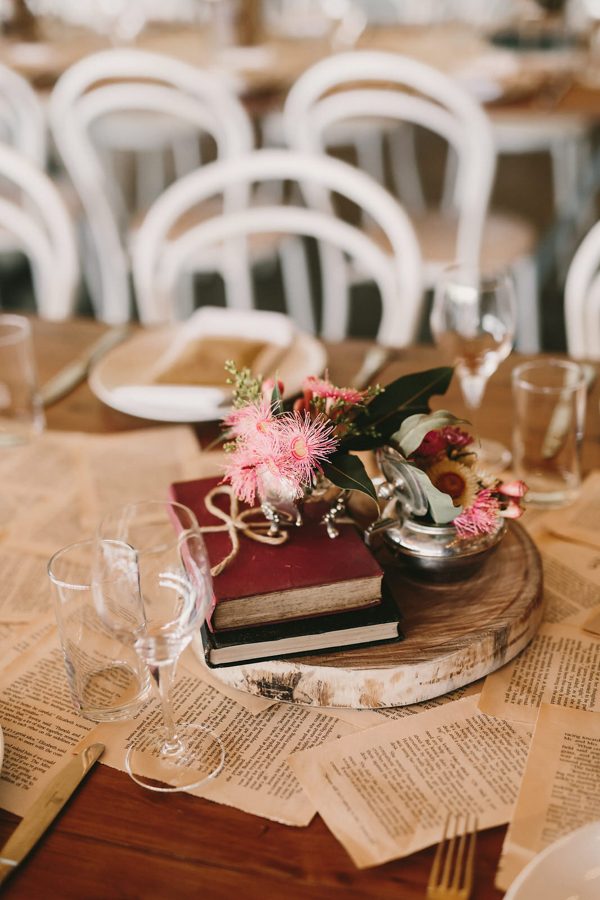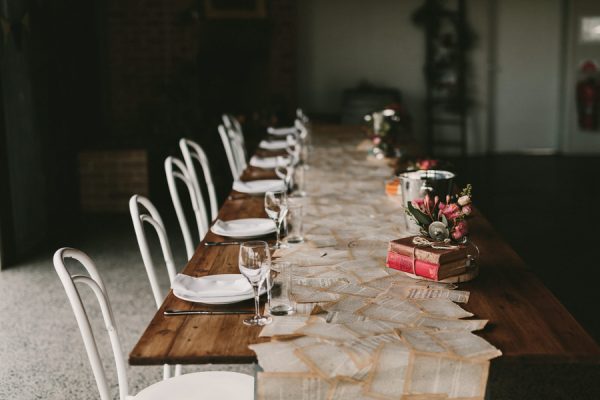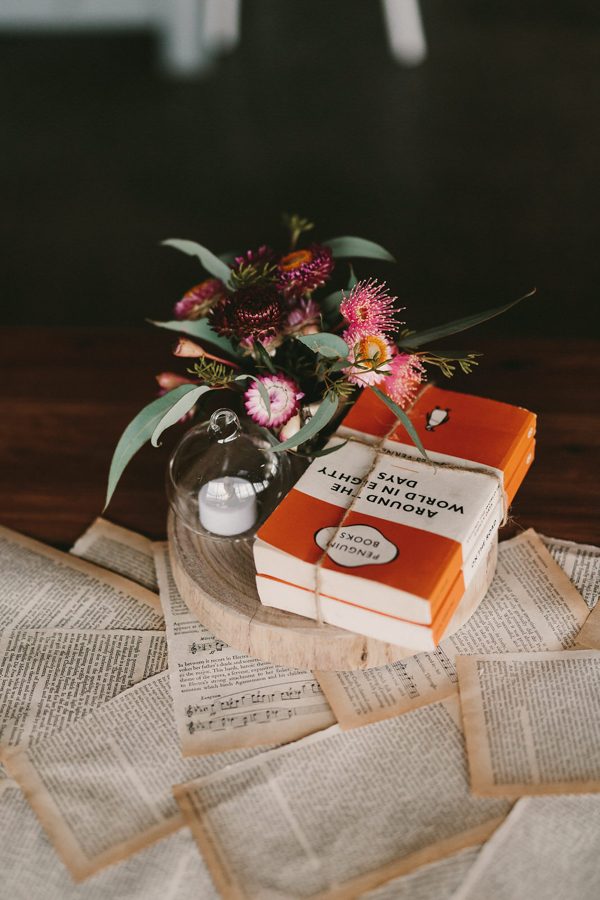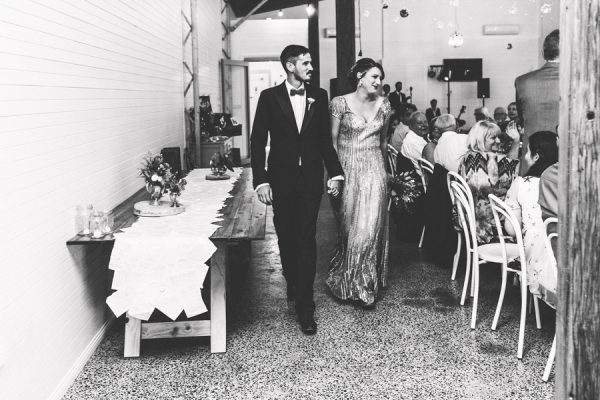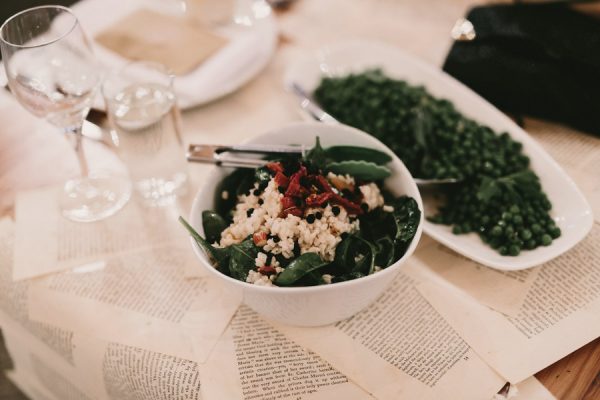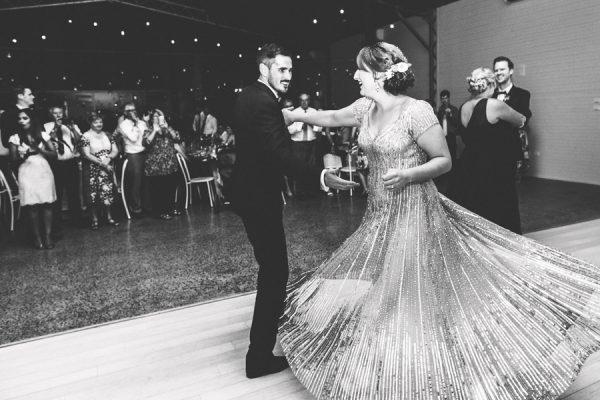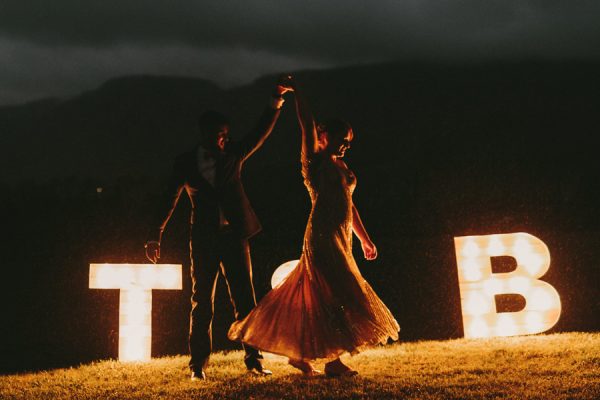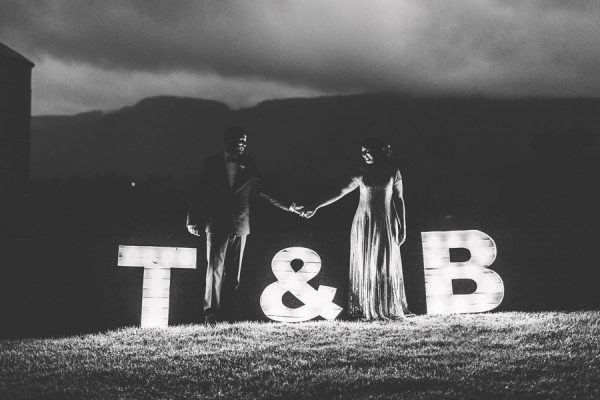 Congratulations to Beck and Tim, and a huge thanks to Zoe Morley Photography for sharing this wedding with us! Want more rustic Australian wedding inspiration? Then you've got to see this multicultural Pemberton wedding in the Australian bush!