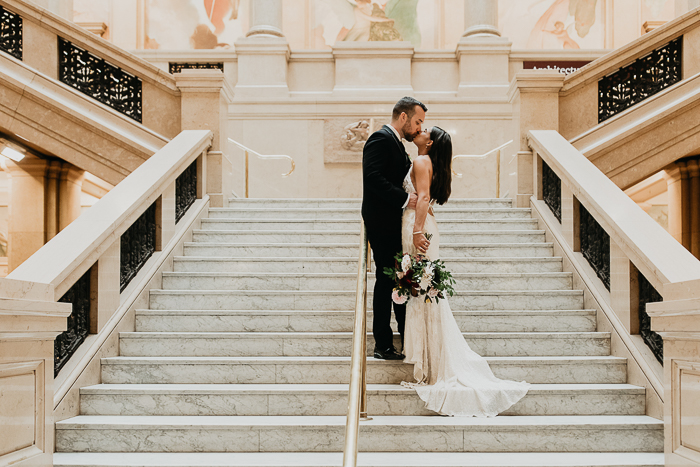 What happens when a marketing professional plans a wedding? Utter perfection. Maria and Logan's modern Carnegie Museum of Art Pittsburgh wedding was the perfect combination of modern yet whimsical, thanks to Maria's marketing experience. With a guest list of over 200 people, the pair knew that they wanted their day to be creative and non-traditional, and they made it happen–without a planner!
We love how The Farmer's Daughters Flowers incorporated spray-painted flowers, and we can't get over the couple's chic cake by Tasty Bakery that looks as if it has been hand-painted. While we could gush about the details for days, we love how talented photographer Rachel Rowland summed it up:
Rachel Rowland on the Couple's Special Day
Maria's marketing career drove her to approach the wedding no different from planning a cohesive, branded campaign. Everything from the save the dates to the thank you cards would take on the romantic, yet moody vibe and color palette. Victoria, of Oh Joyful Day, handpainted the majority of the day-of-goods, and the entire invitation suite was an original design.
Throughout 2019, spray-painted flowers popped up in weddings and high fashion. So, to add to the artistic inspiration, floral design diva and visionary Lauren Work–the owner of The Farmer's Daughter Flowers–executed multiple installations and centerpieces filled with spray-painted baby's breath and pampas grass, along with other dried and fresh flowers. This created an extremely unique and almost whimsical setting. It matched perfectly with the venue and decor from Oh Joyful Day and Vintage Alley Rentals. It was truly a romantic dream of an evening.
The Couple:
Maria and Logan
The Wedding:
Carnegie Museum of Art, Pittsburgh, PA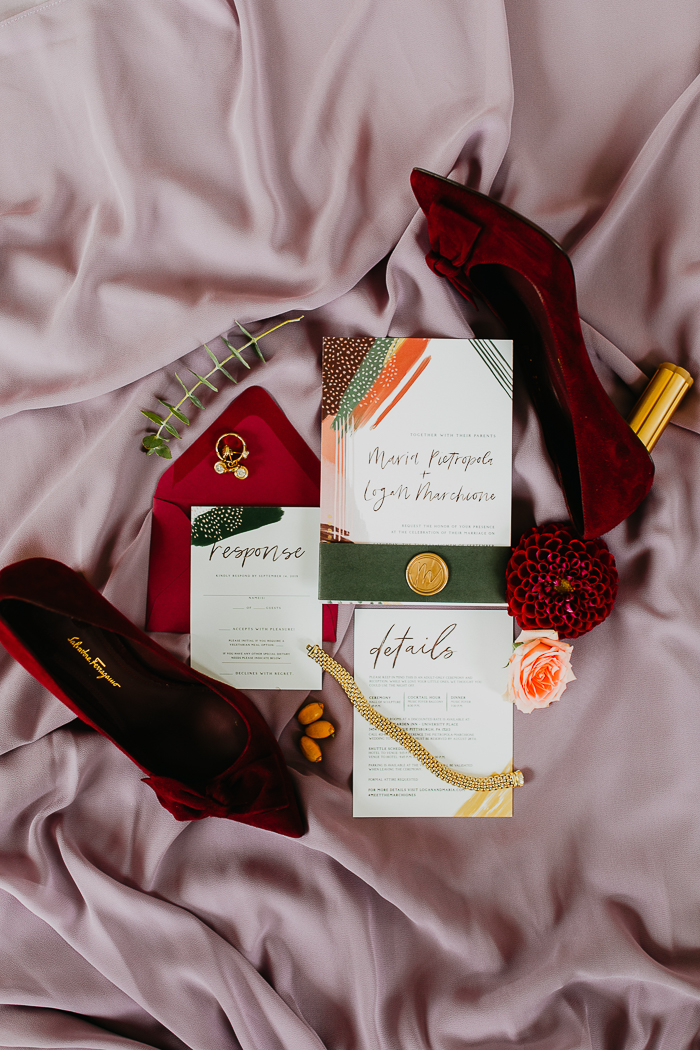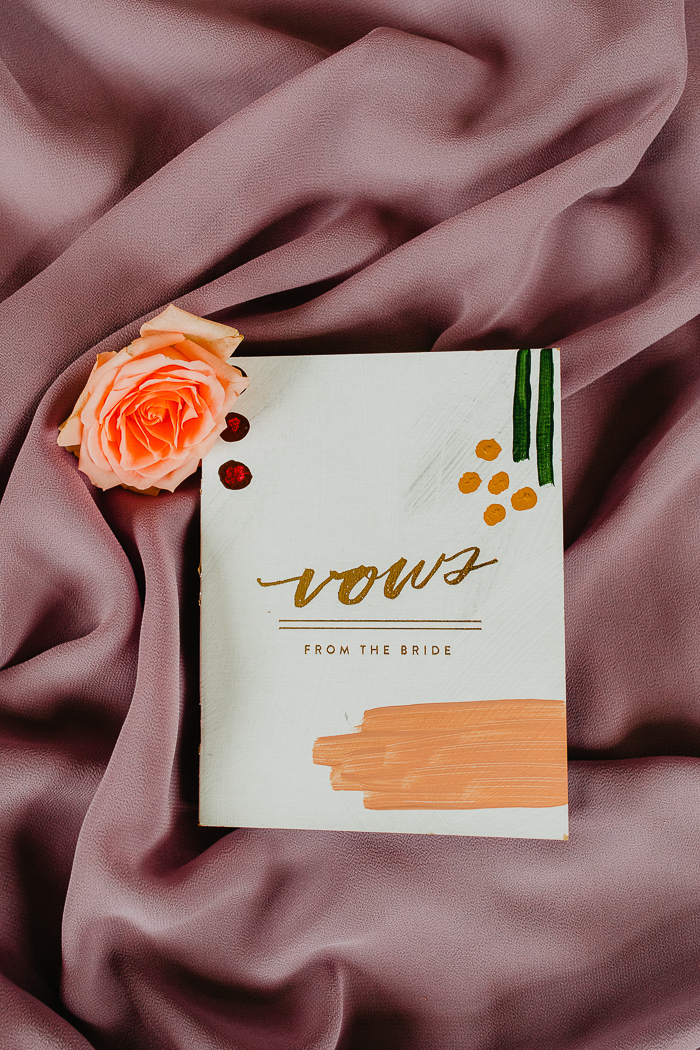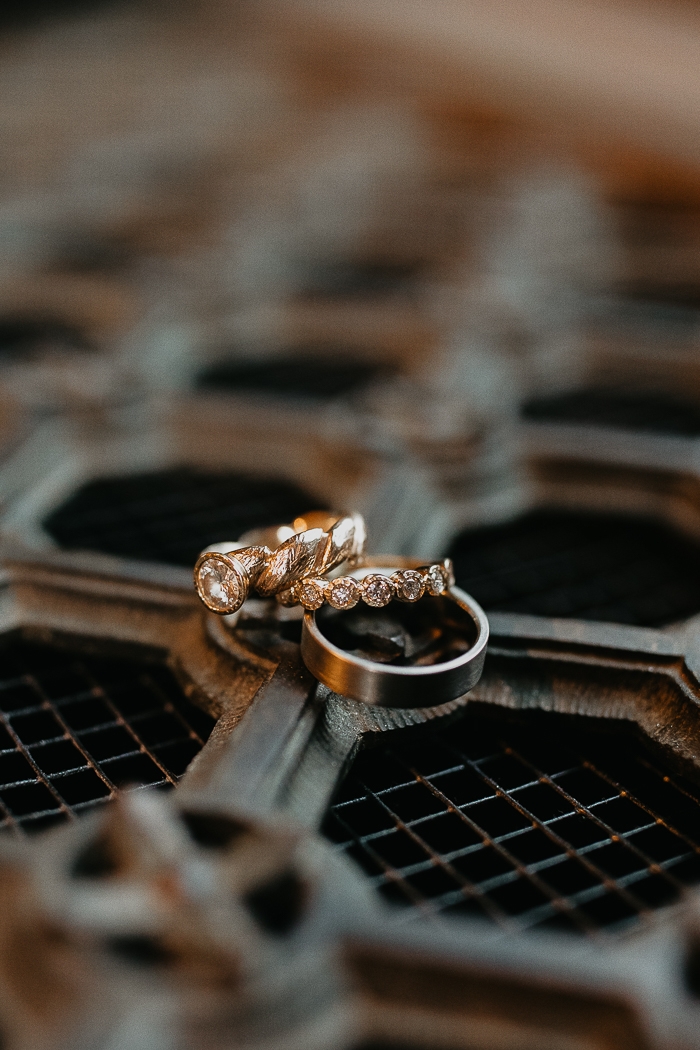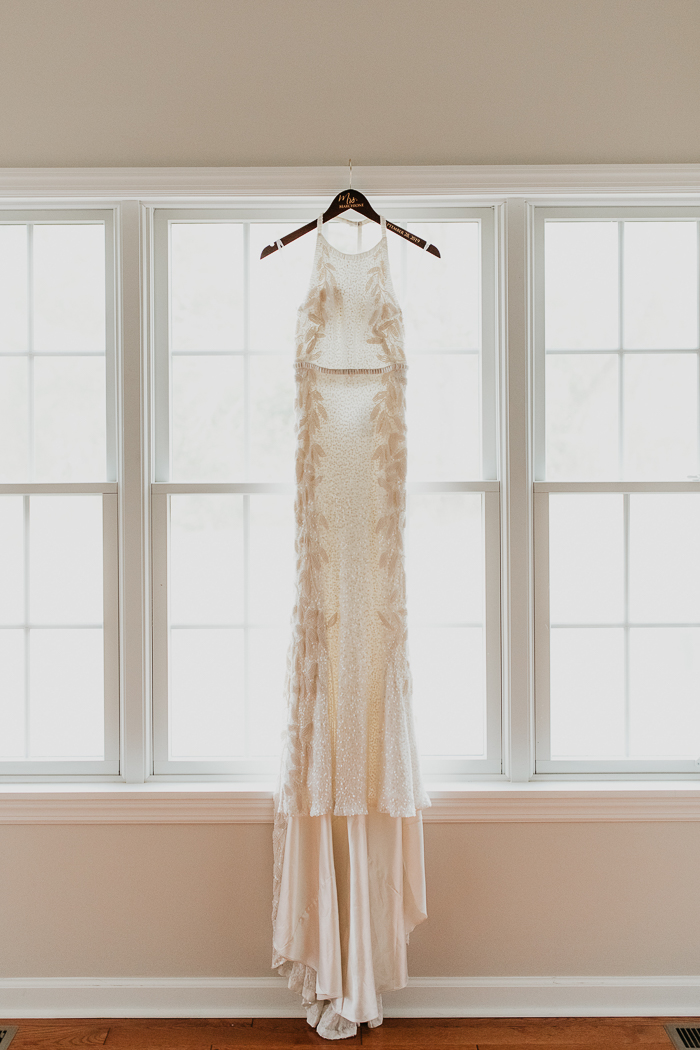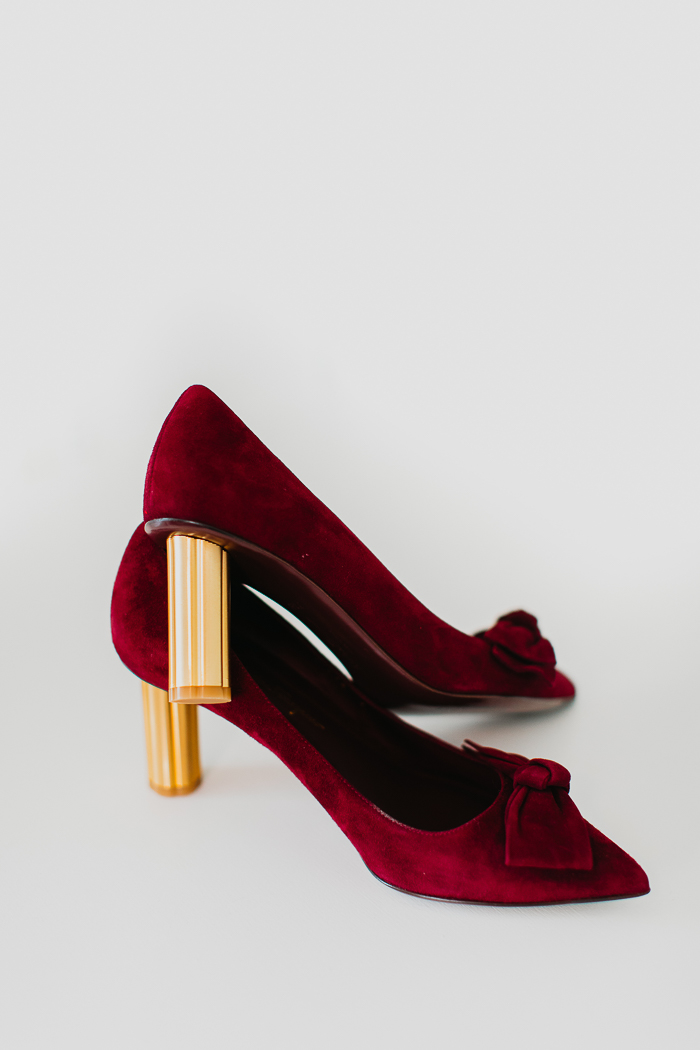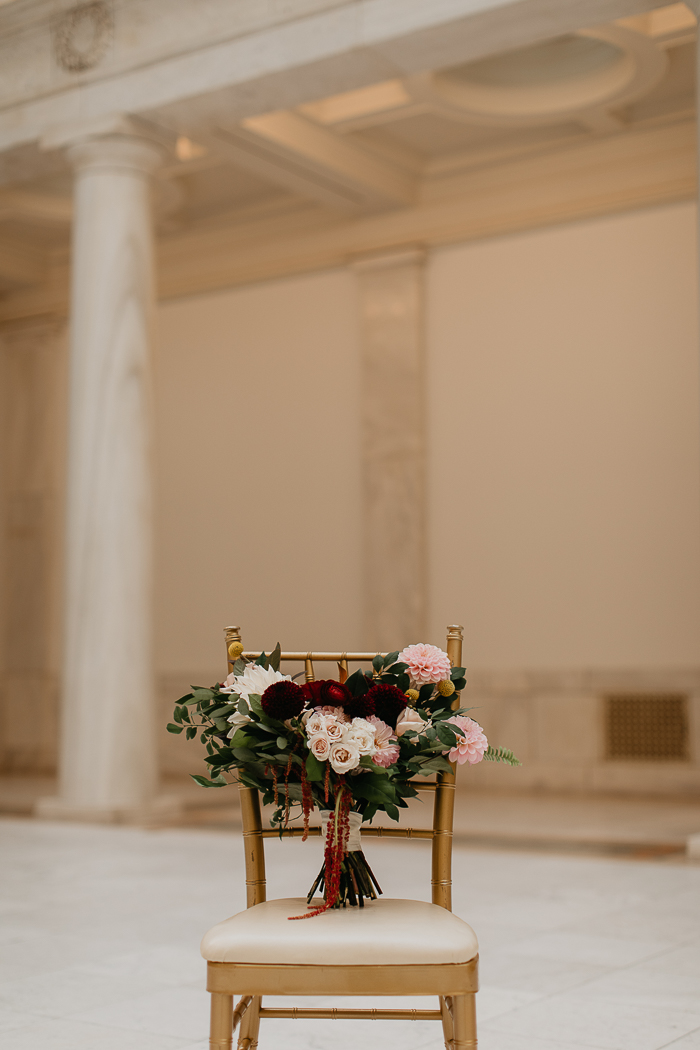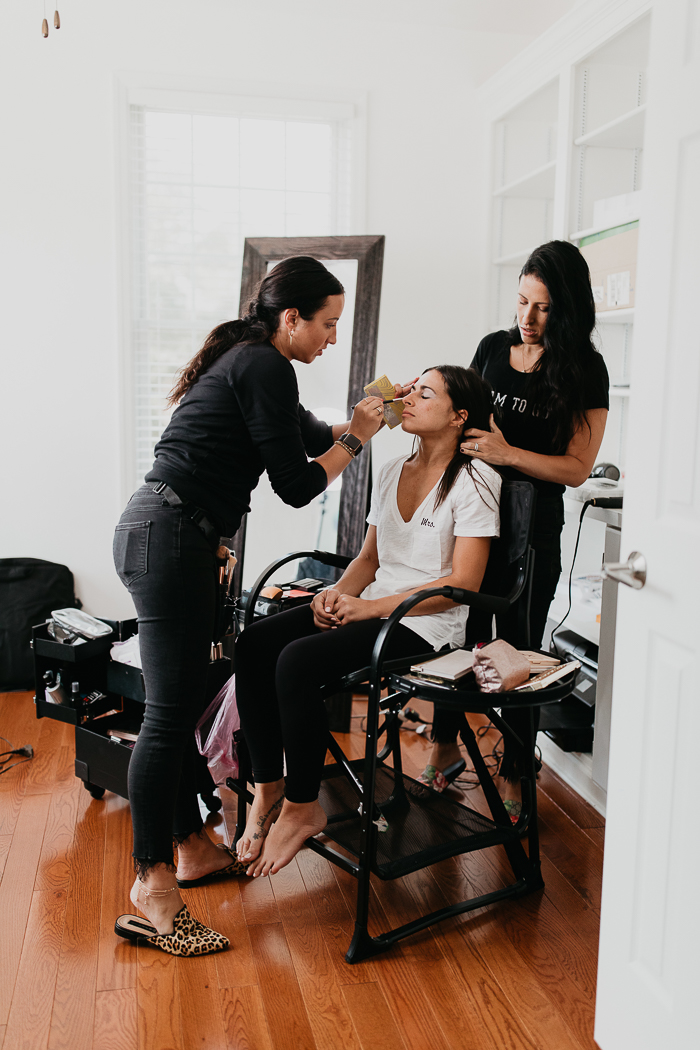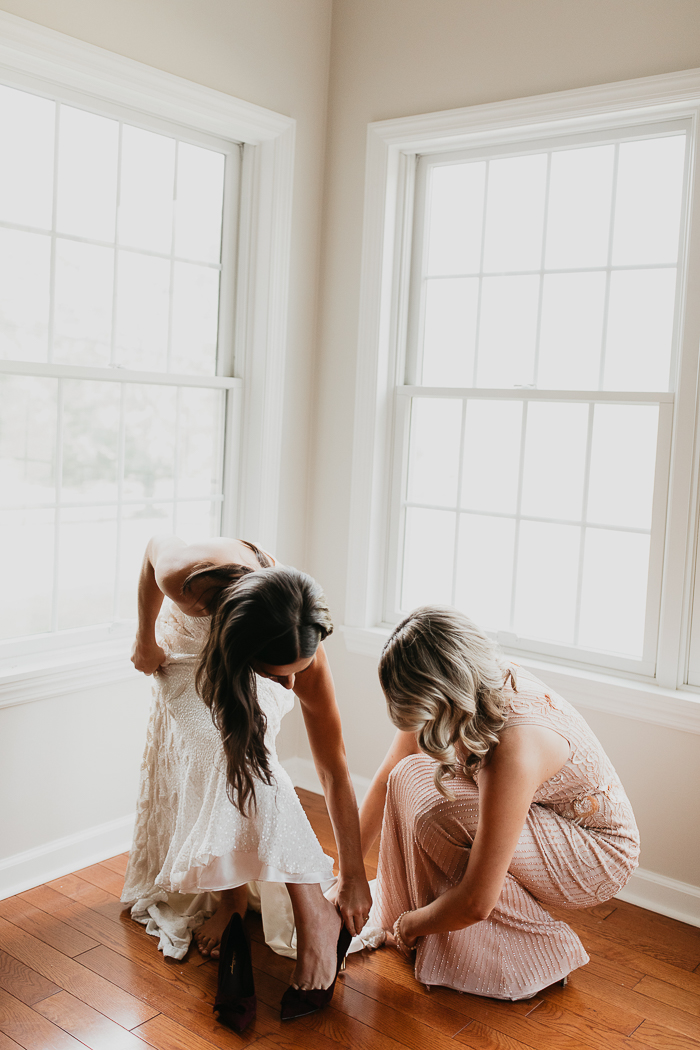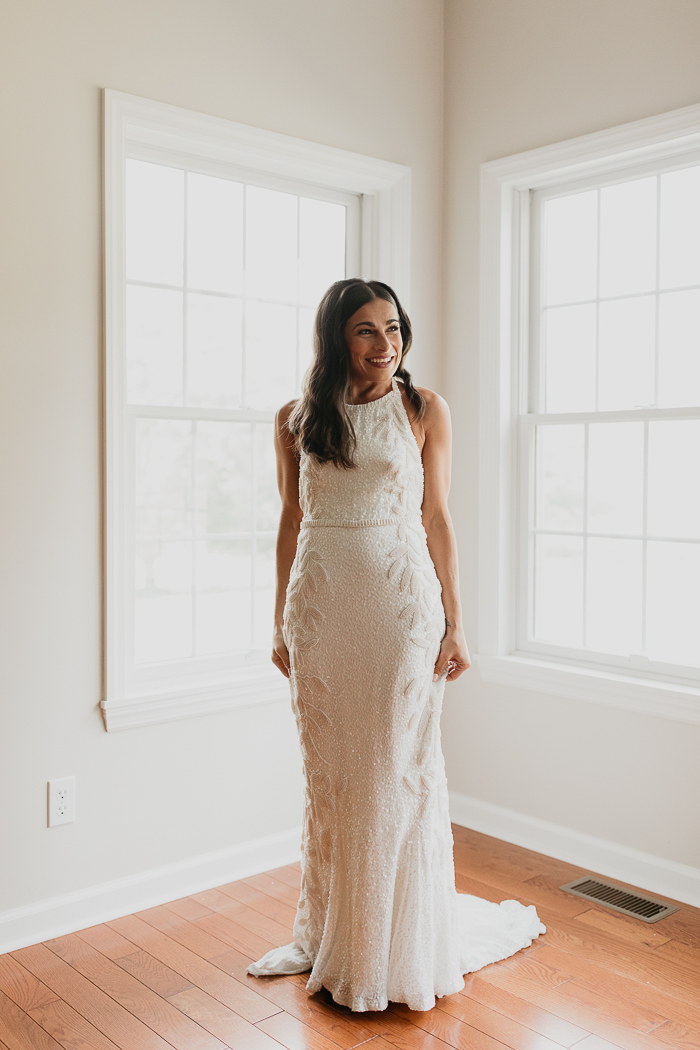 The Versatile Karen Willis Holmes Gown
I only went to two stores and after I walked into the second boutique, I knew I wasn't going anywhere else. Blanc de Blanc is owned by the nicest young woman named Angelea. I probably scheduled ten appointments before we found THE dress. Even then, since we had an 18-month engagement, I continued to wait until the last minute. I think I tried on 20 different dresses before I found the one. When I went back to try it on for the second time, I could barely contain my tears. Karen Willis Holmes executes some of the most beautiful beading I have ever seen. I still have not seen a more perfect dress for me. The skirt attachment was fabulous for changing my look from the ceremony to the reception, and while I was not a fan of veils when I started shopping, I could not take it off once I put it on.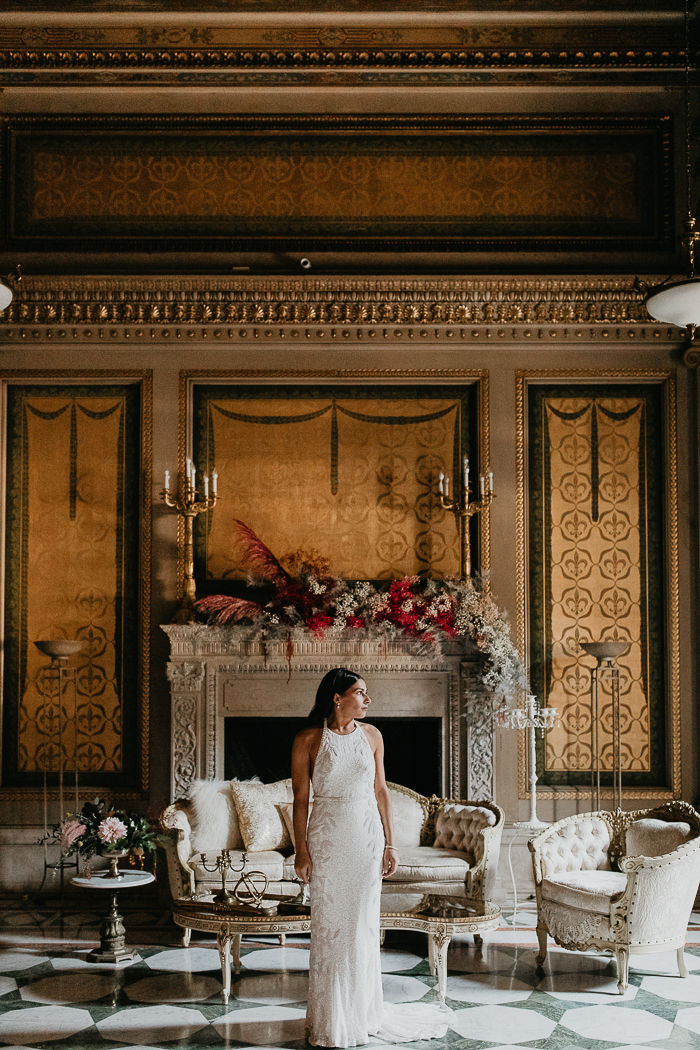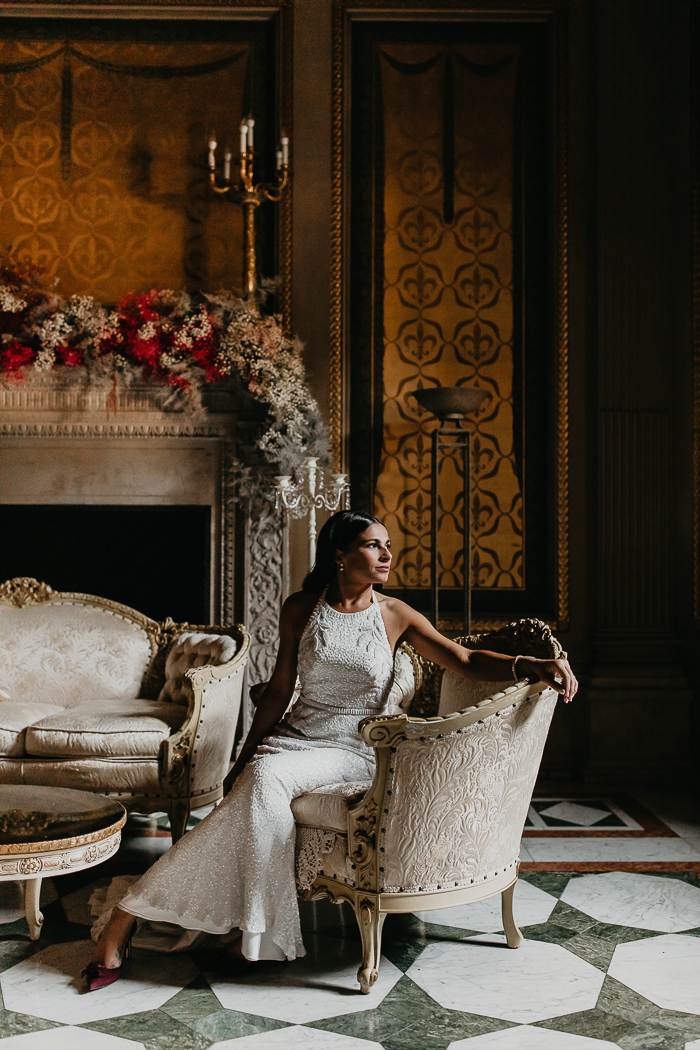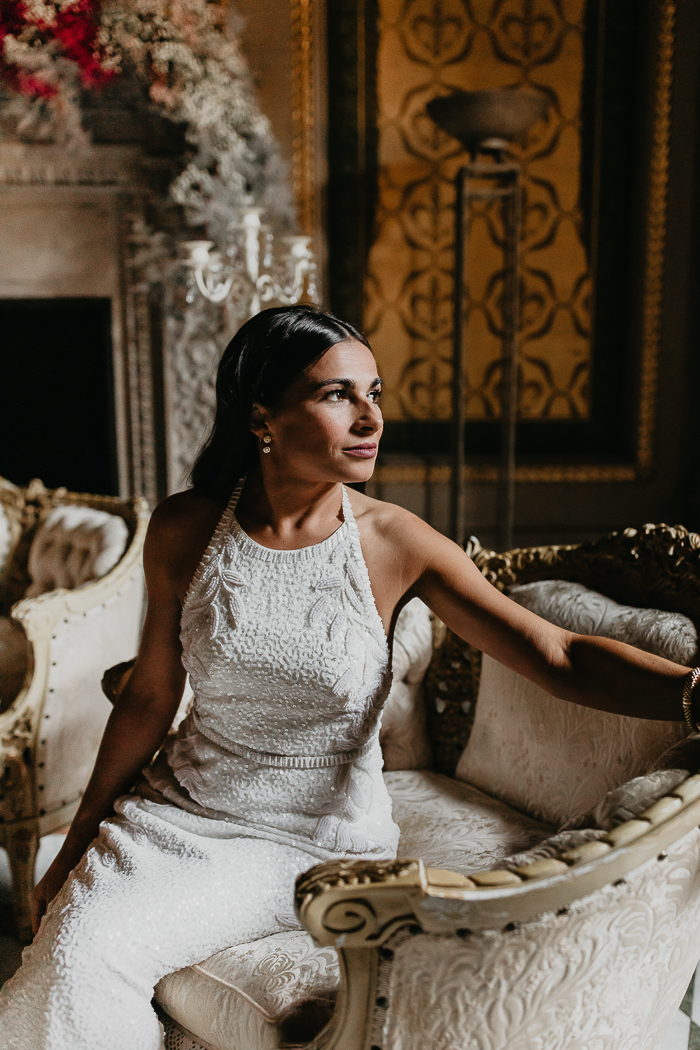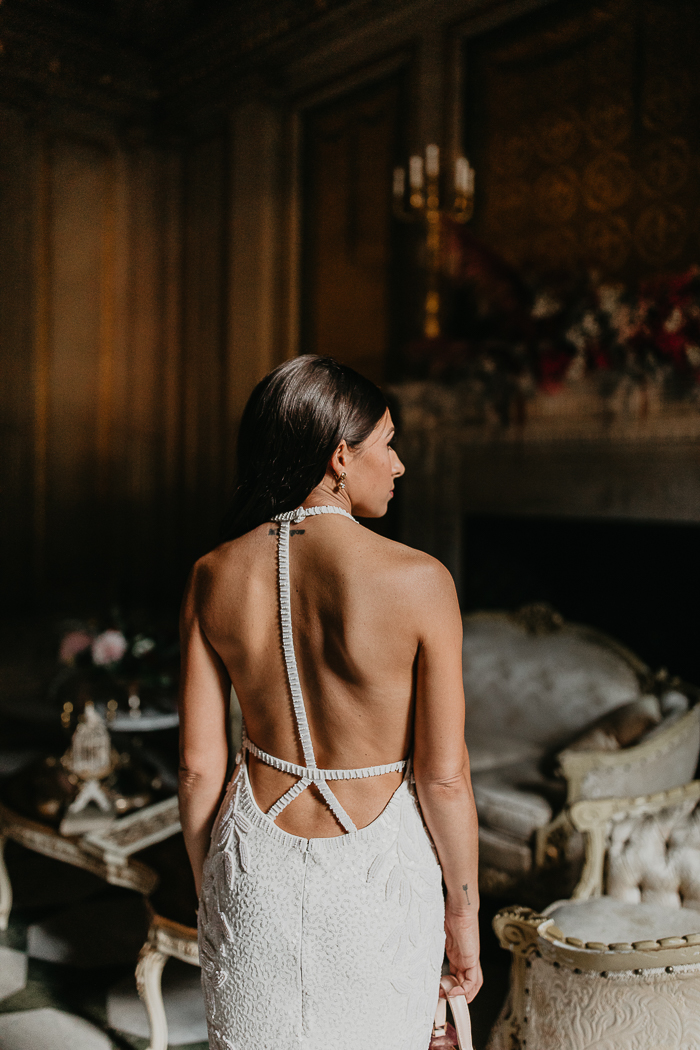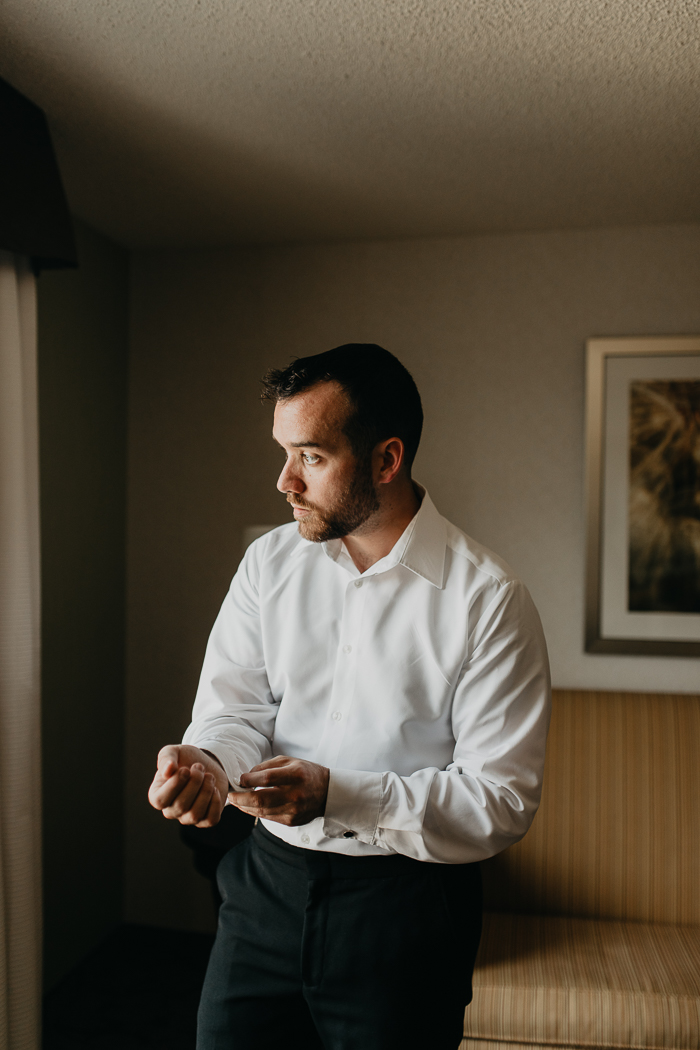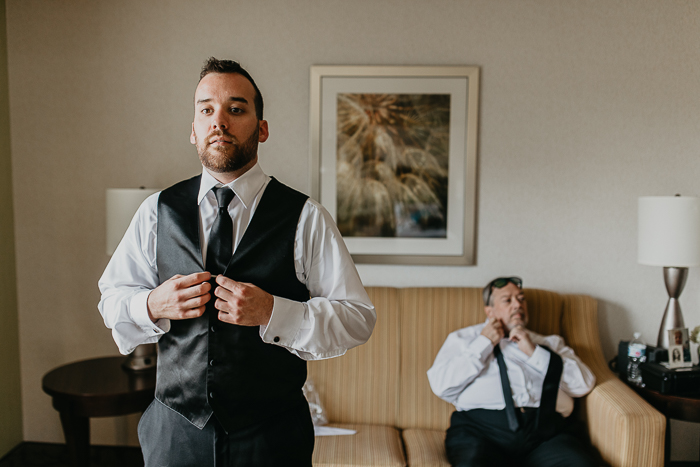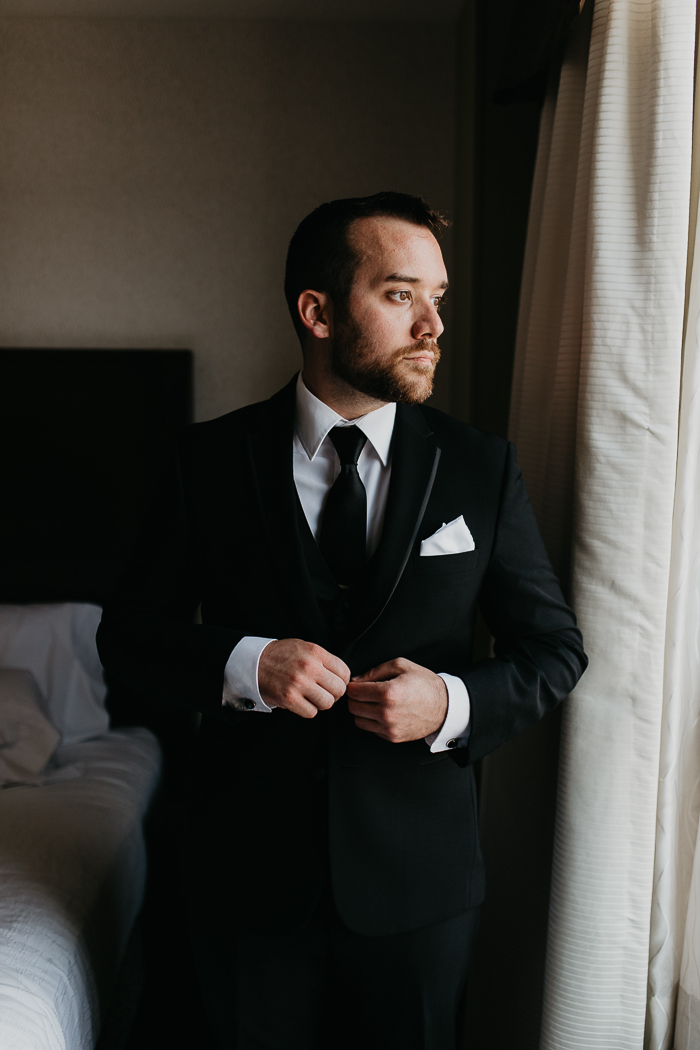 A Unique & Memorable First Look
Rachel planned such a unique experience as we stood back-to-back among ancient architecture–strangers staring and crying. It felt like something out of a movie. I loved my look head to toe, but I also couldn't wait to see Logan's reaction because I kept his preferences in mind when I planned it. We both felt so much lighter after seeing each other for the first time that day.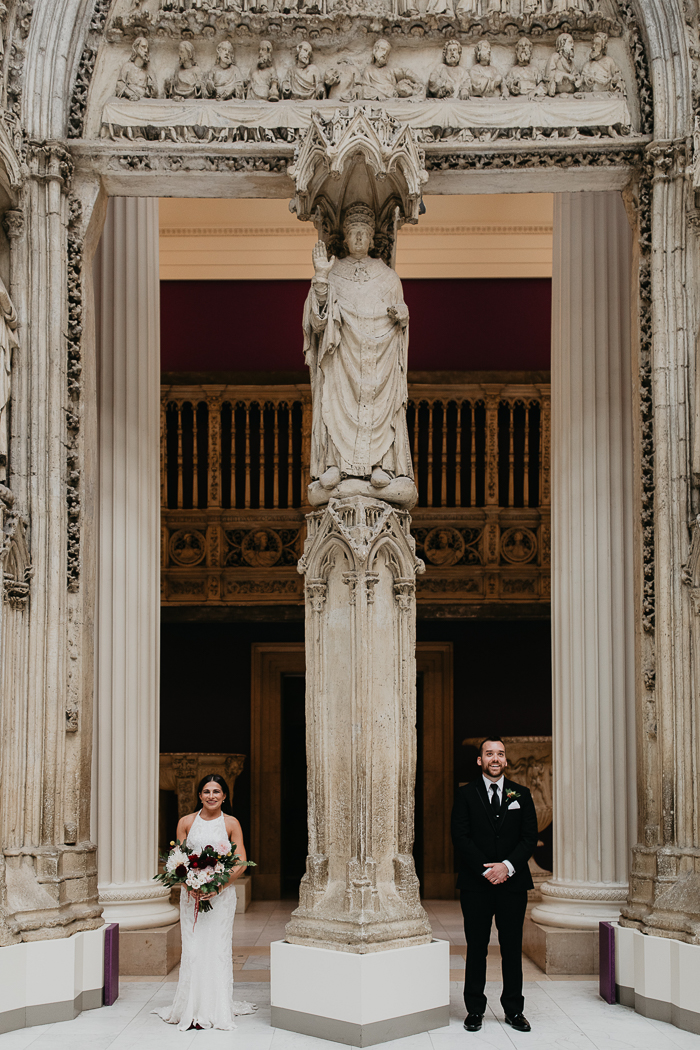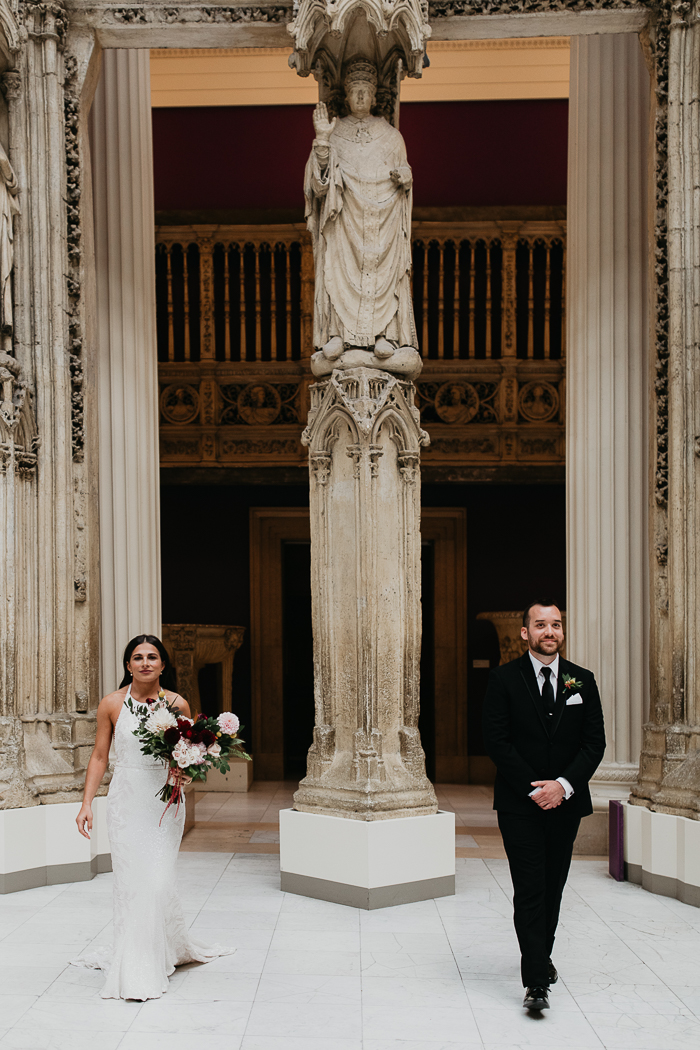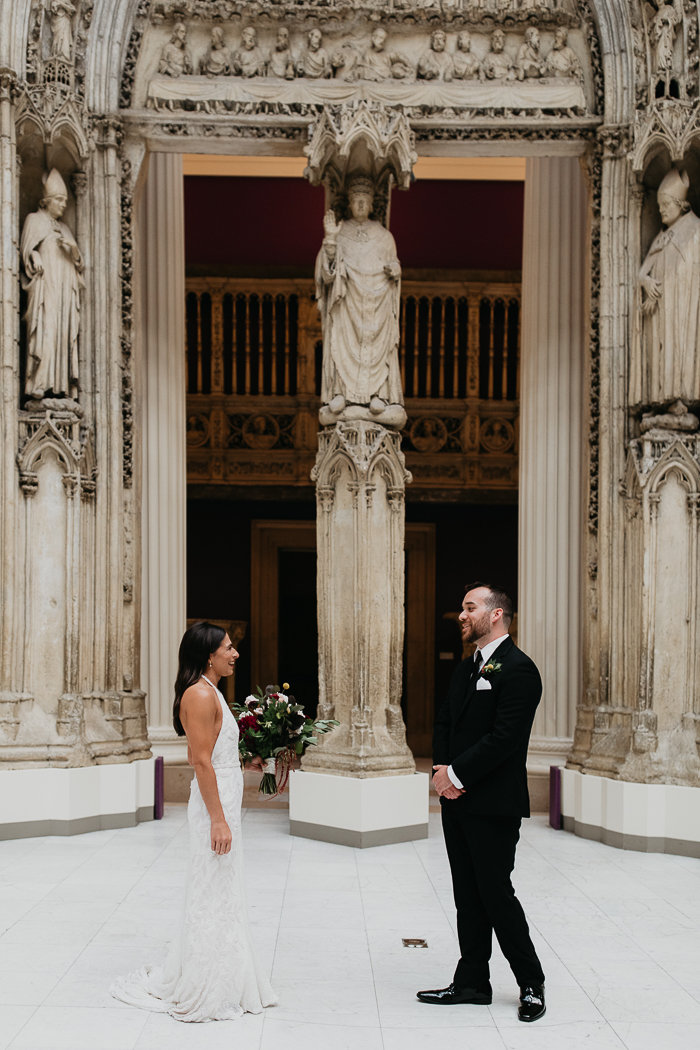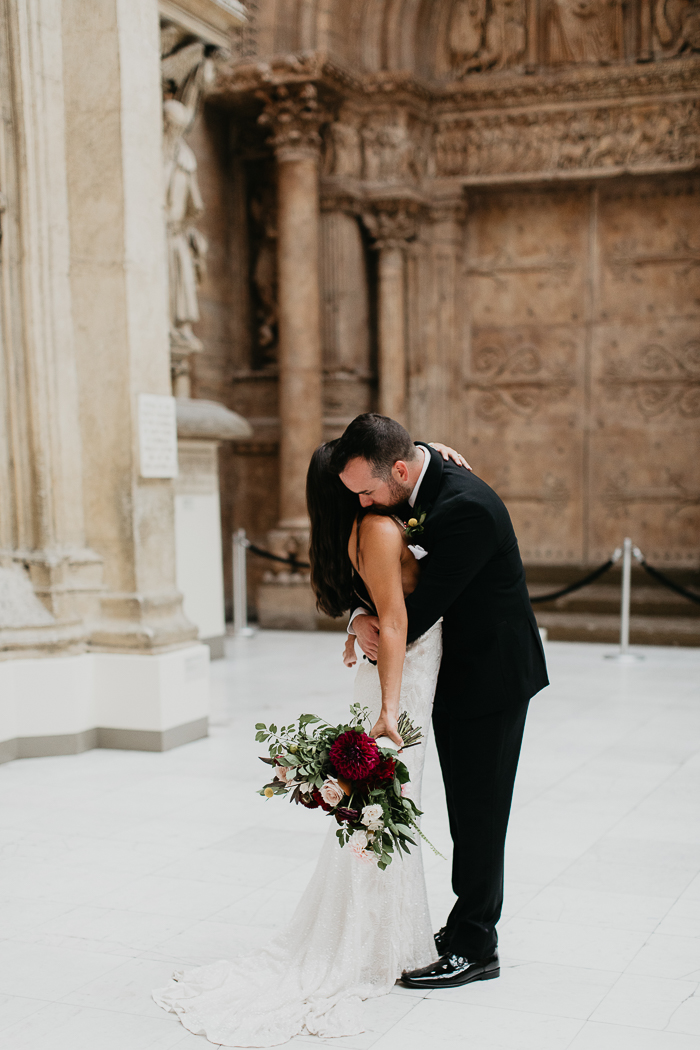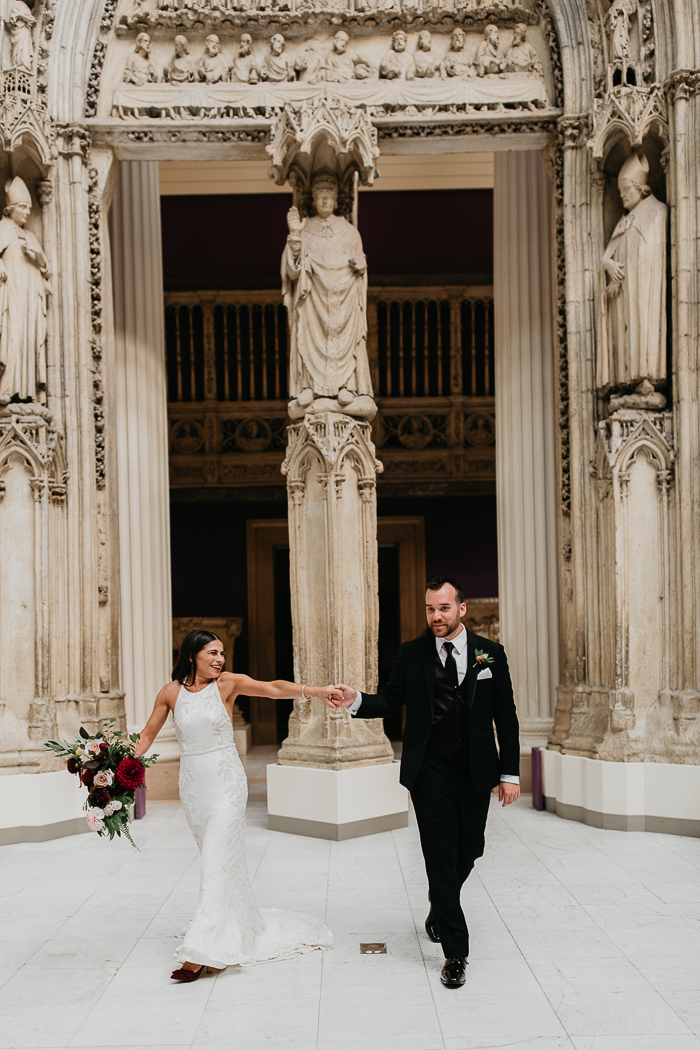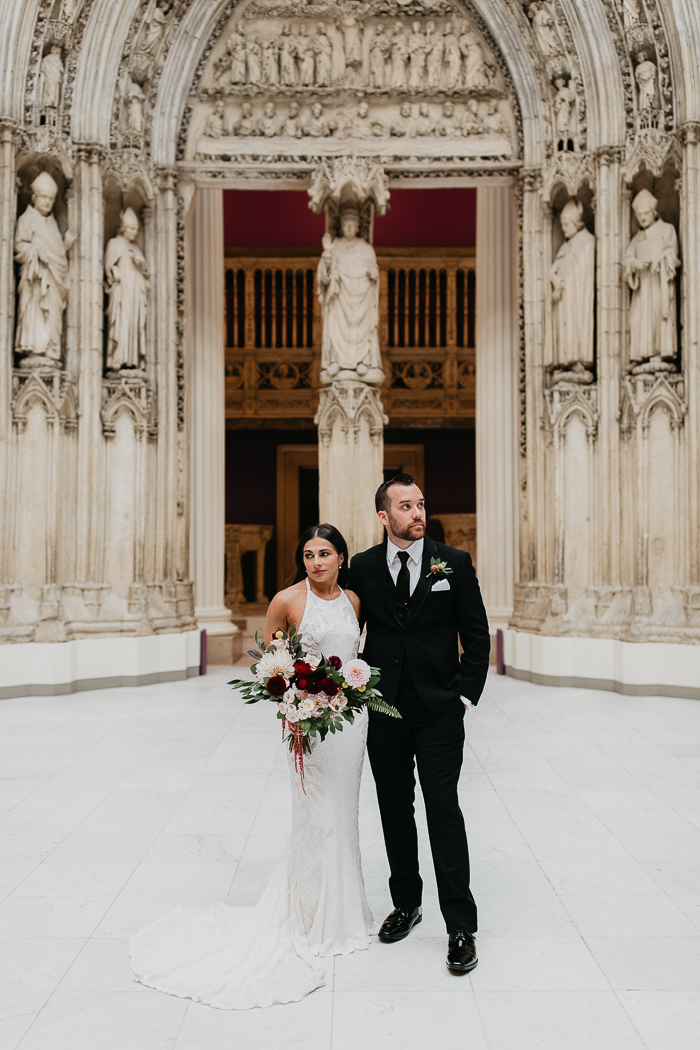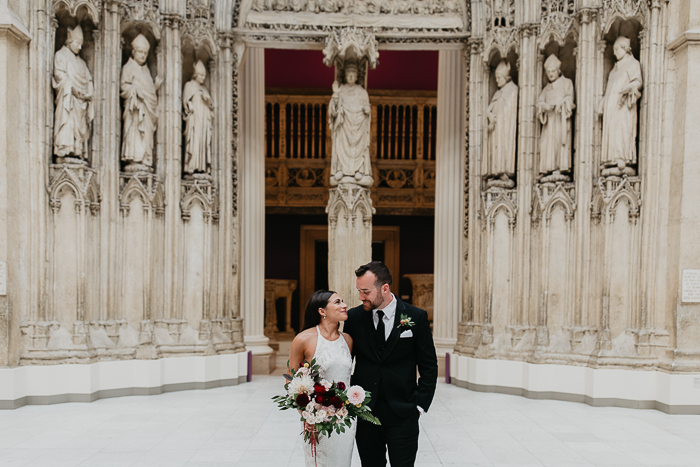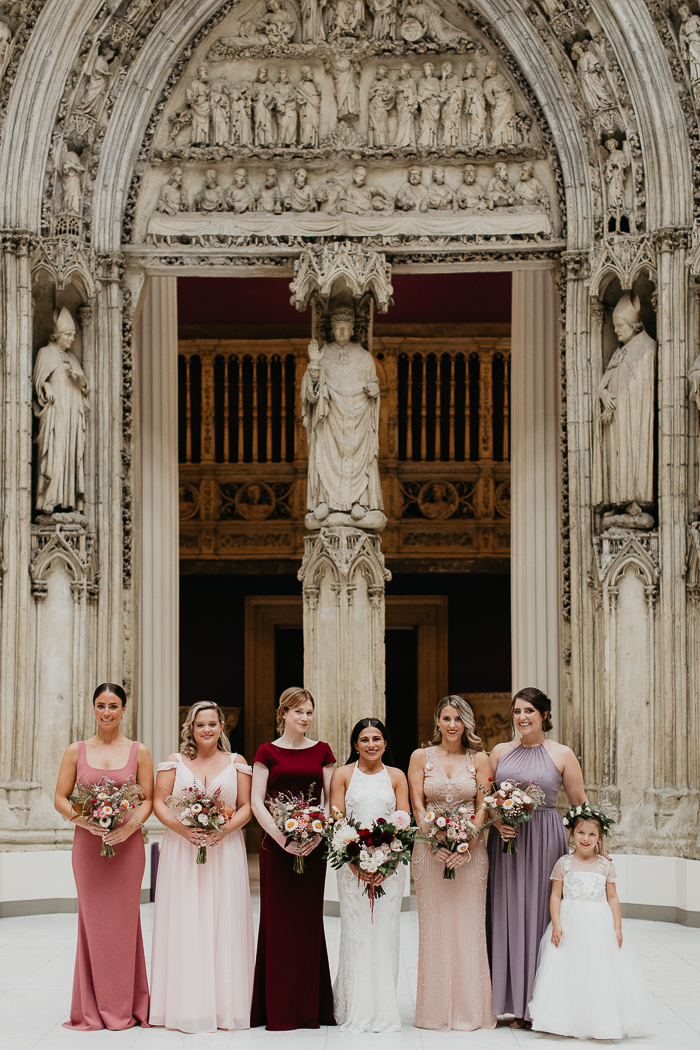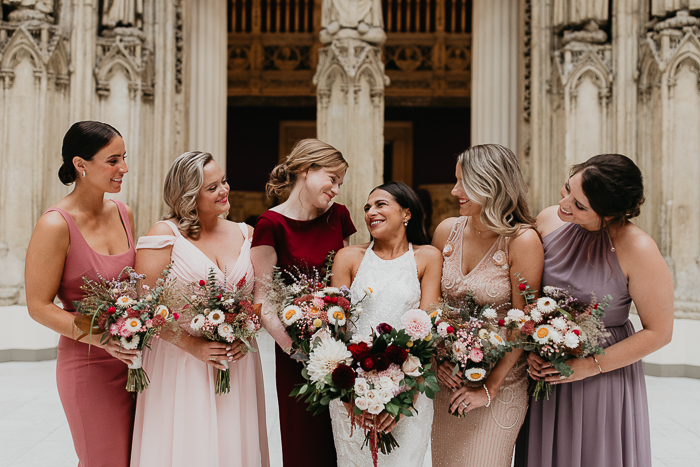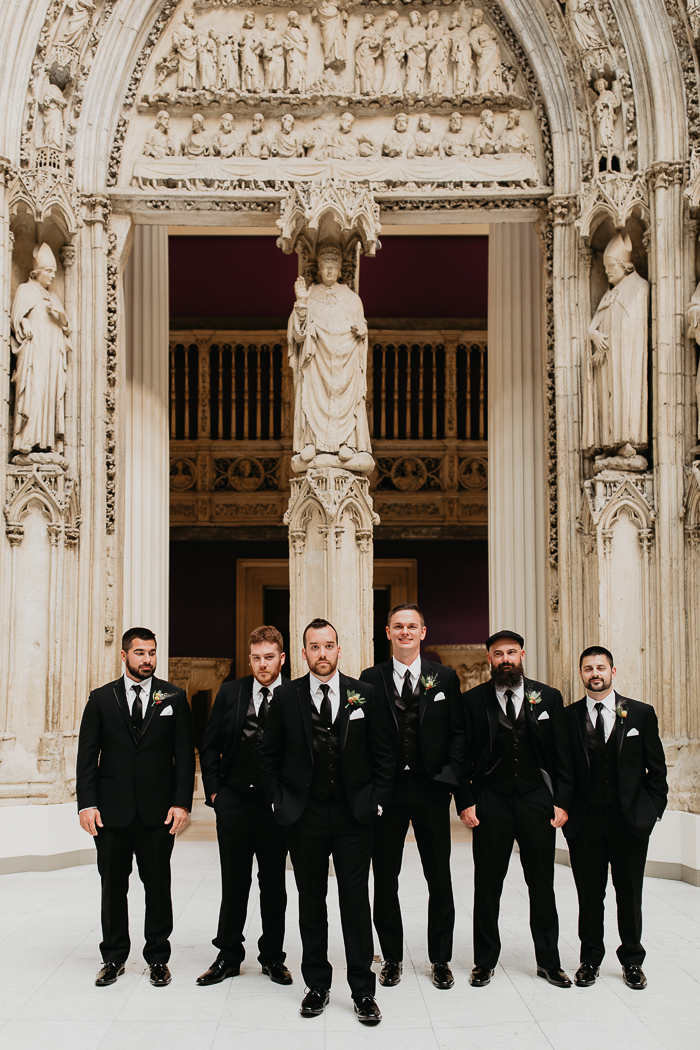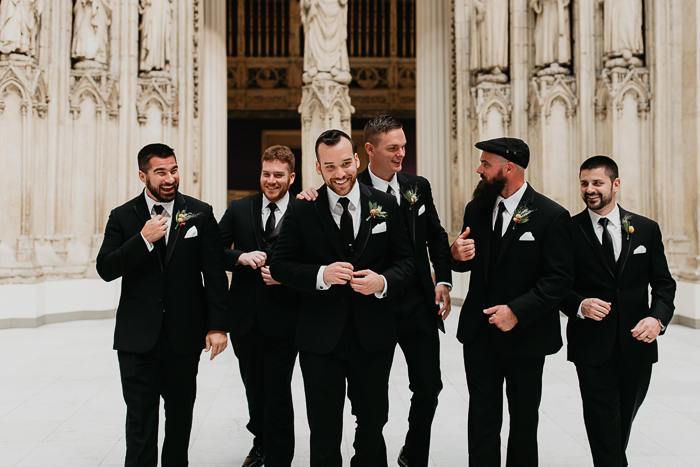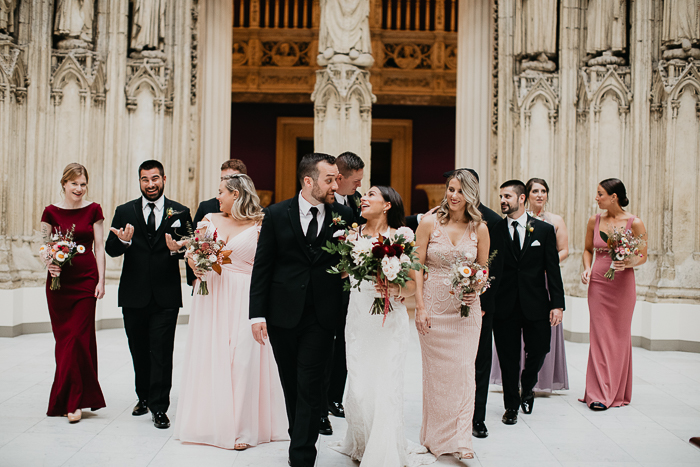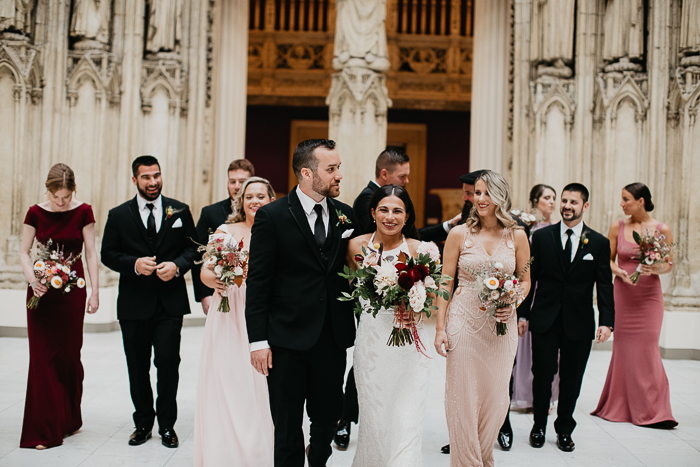 Why a Carnegie Museum of Art Pittsburgh Wedding
We were set on finding a unique venue to hold our 200+ guest list from the moment we got engaged. We were not interested in a typical ballroom setting. Something romantic, whimsical, and absolutely breathtaking was what we were looking for–well, more so me than "we." Logan was happy as long as I was happy. The spray-painted flowers that Victoria (of Oh Joyful) and I came up with really pushed me to set the artistic tone throughout the whole venue. And since it took place at the Carnegie Museum of Art, it all fell into place perfectly.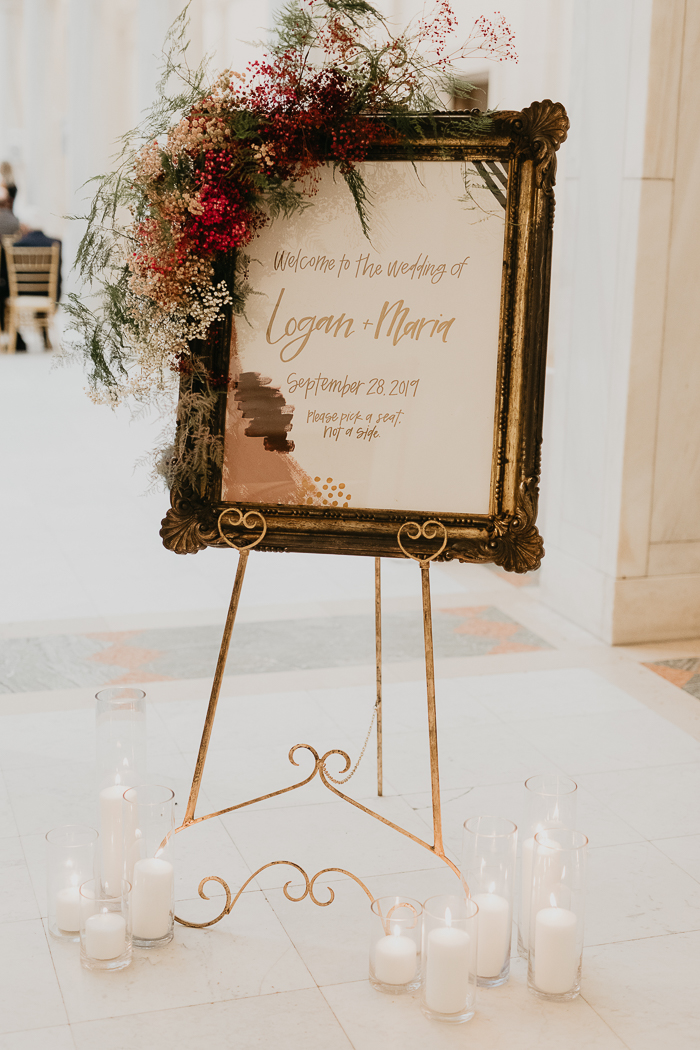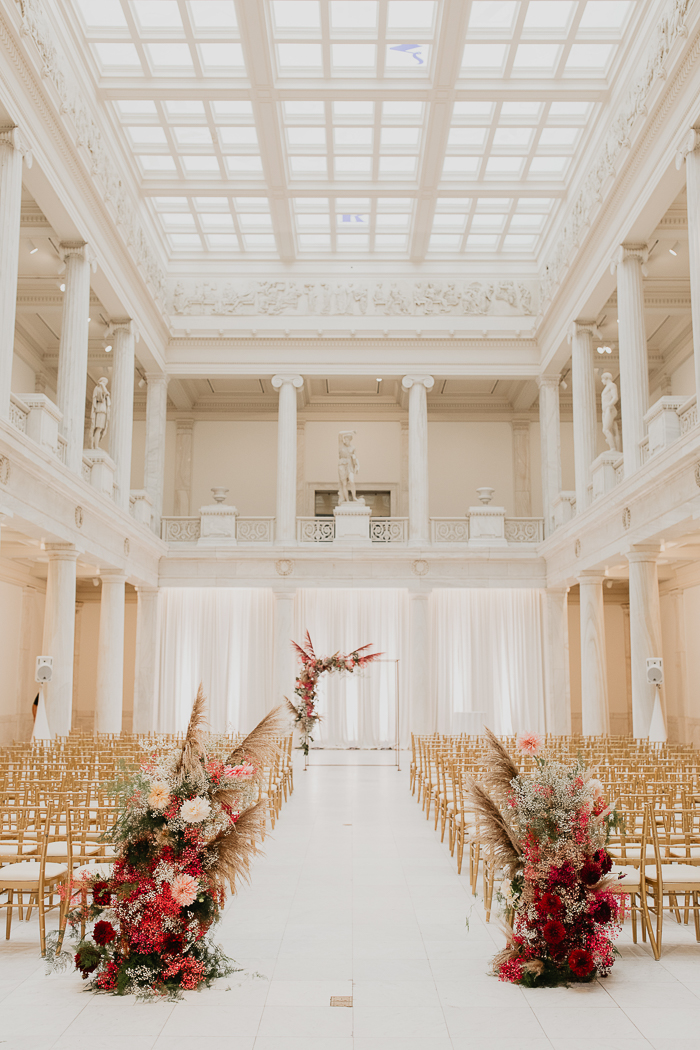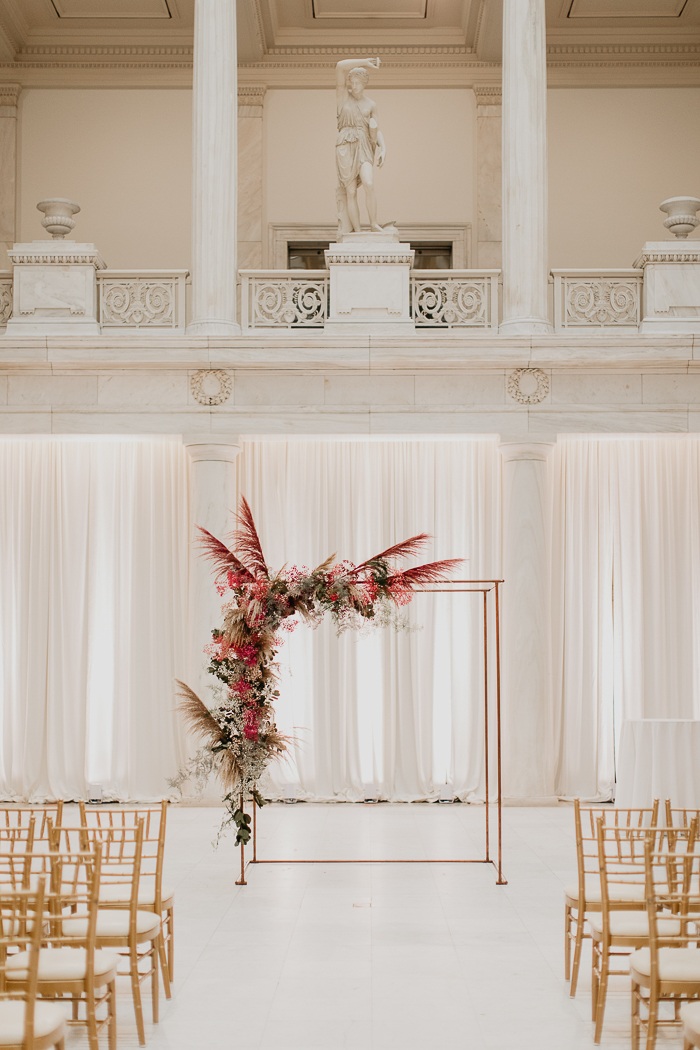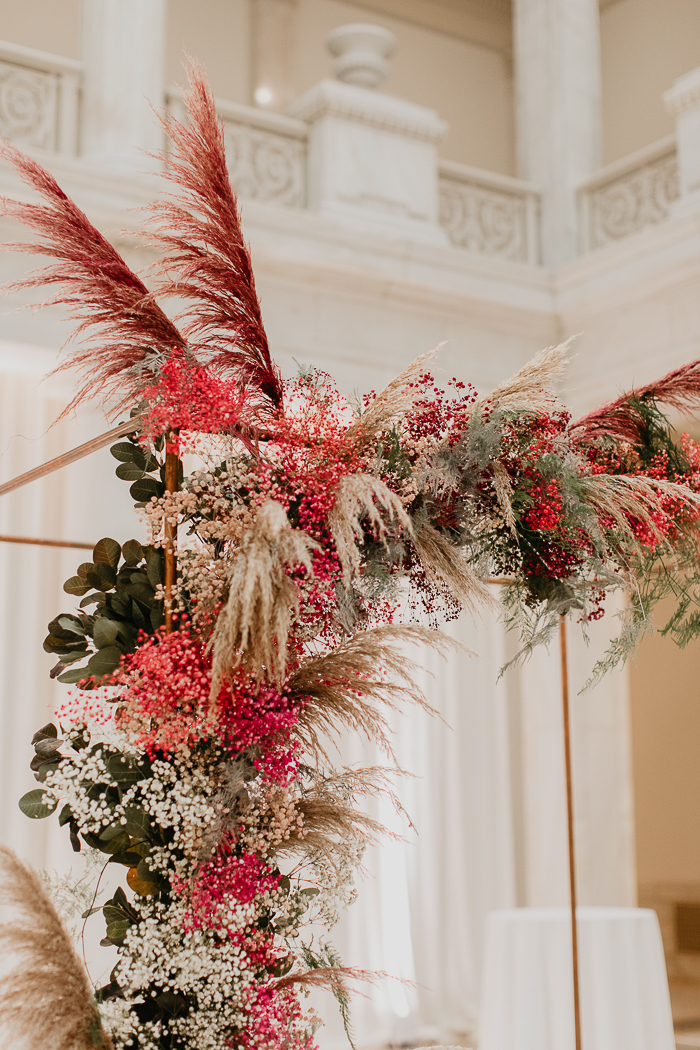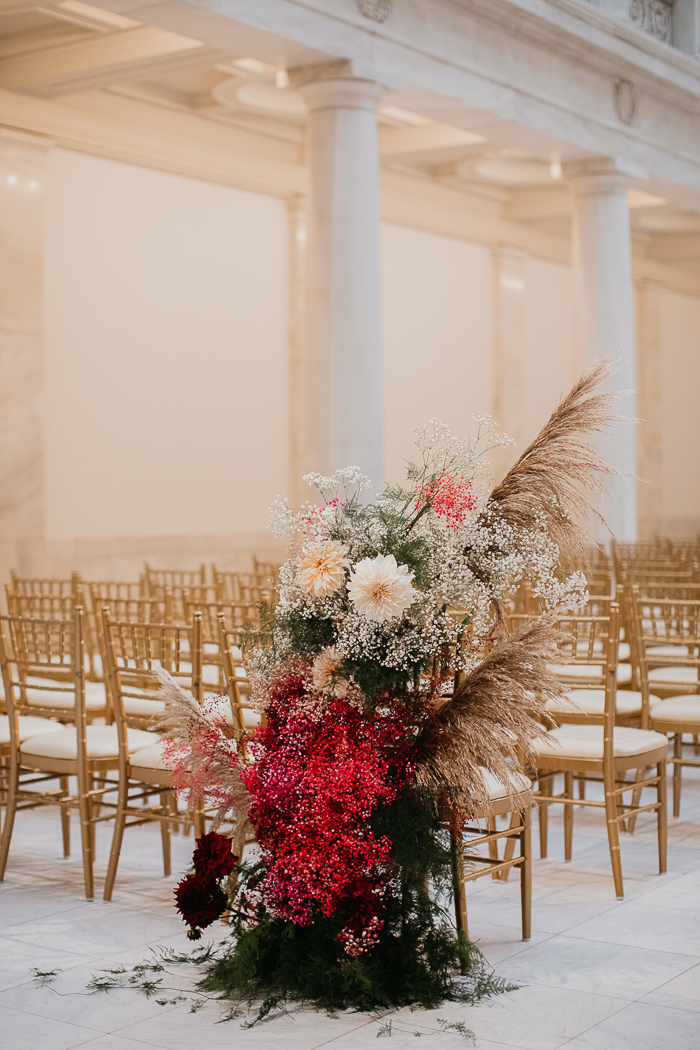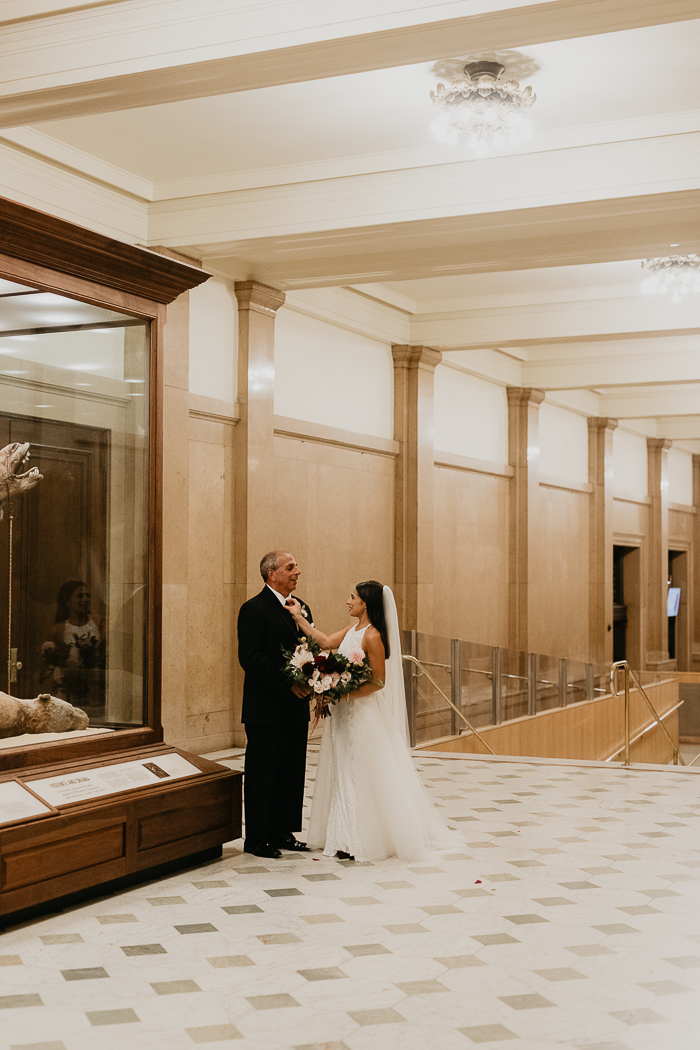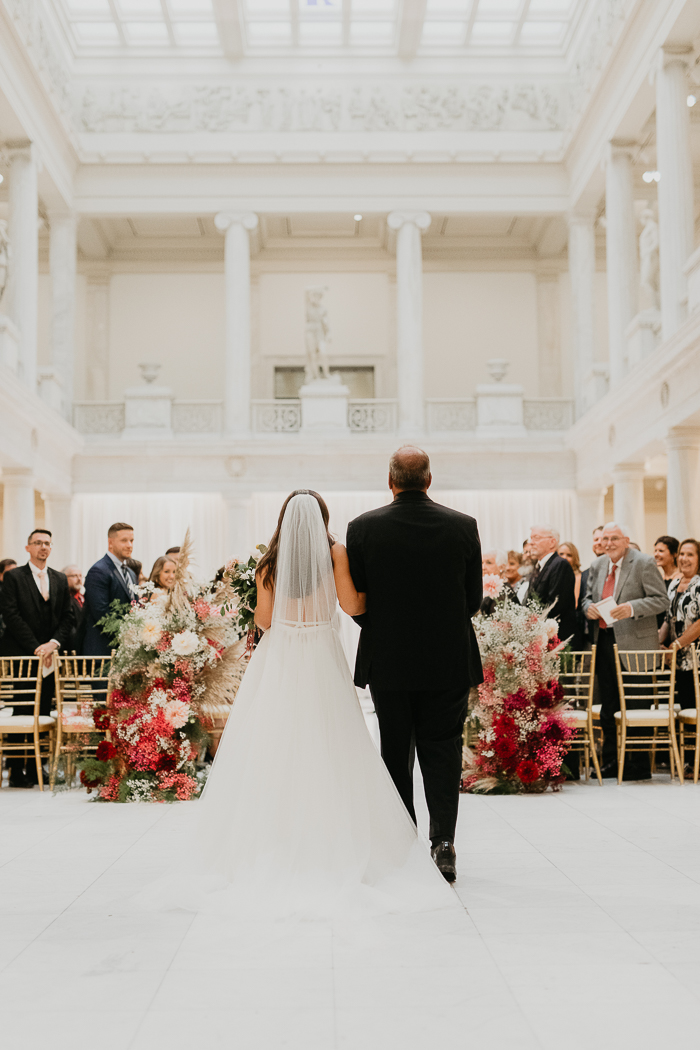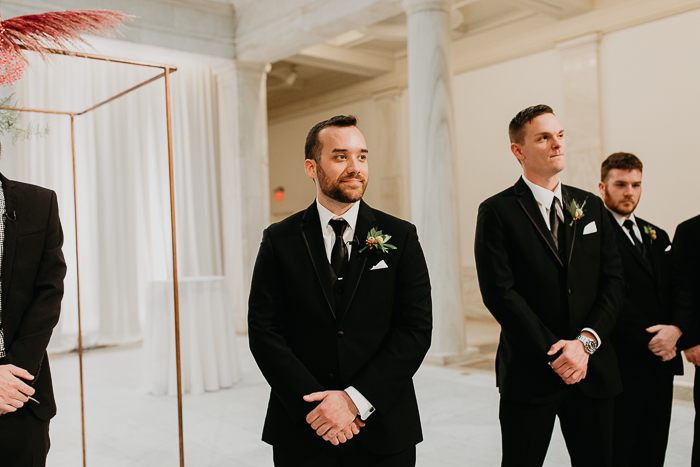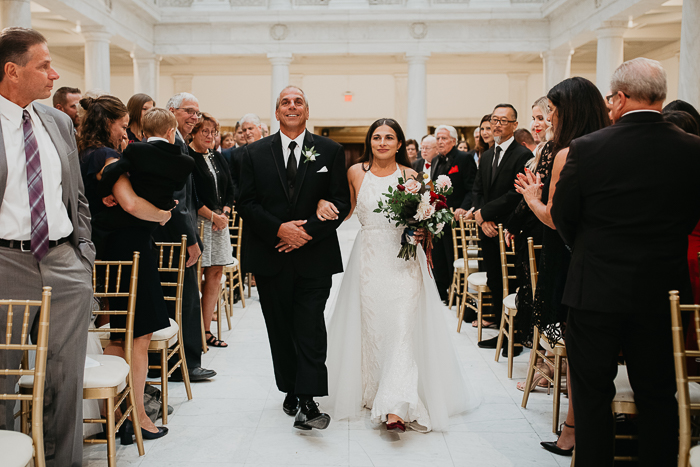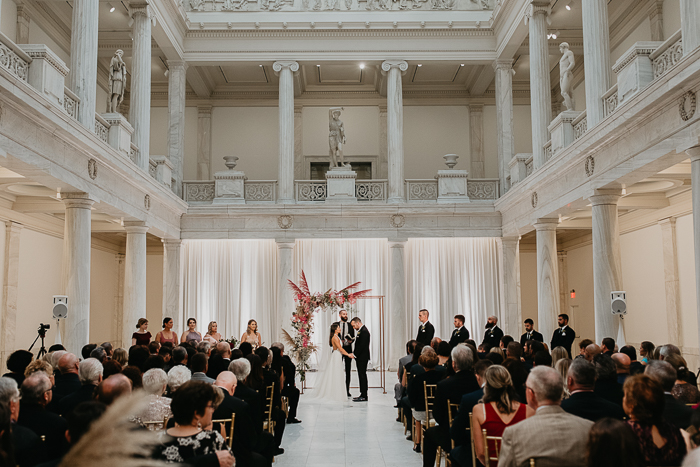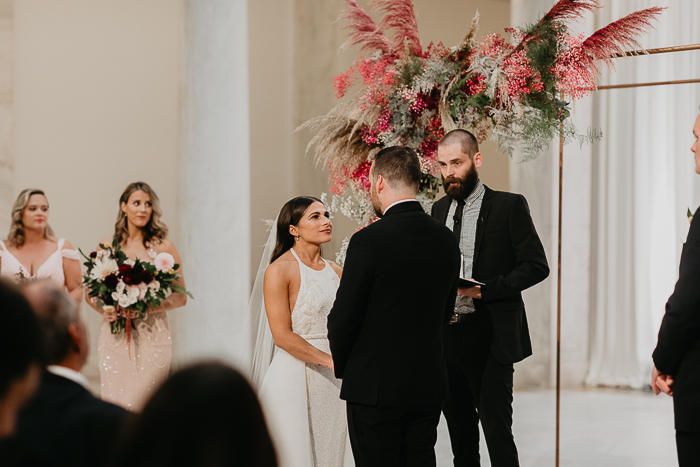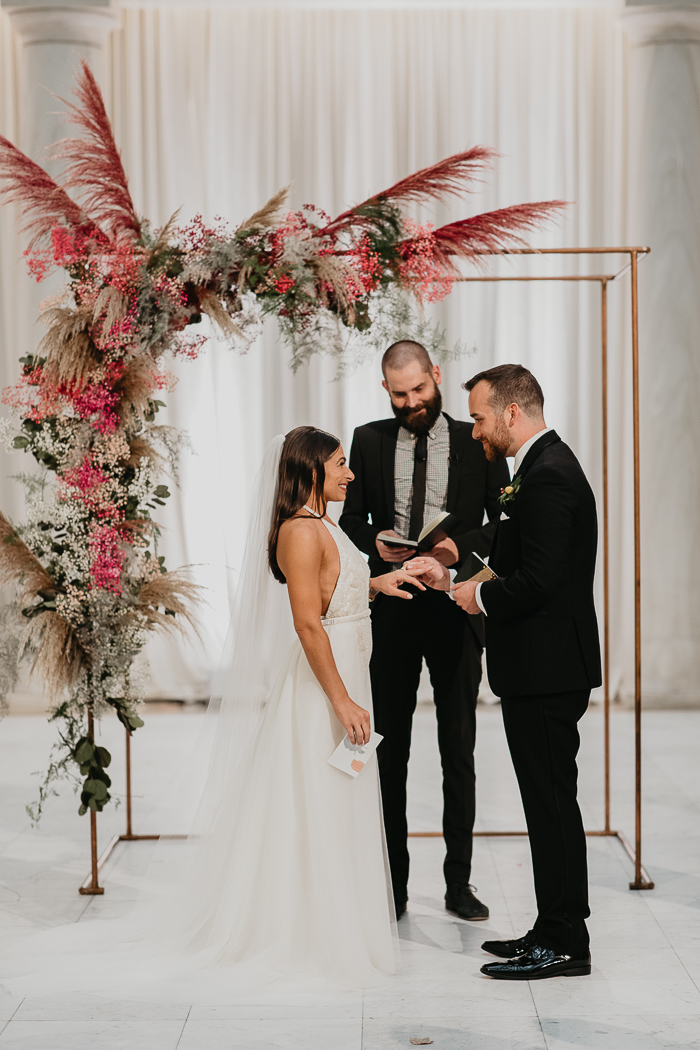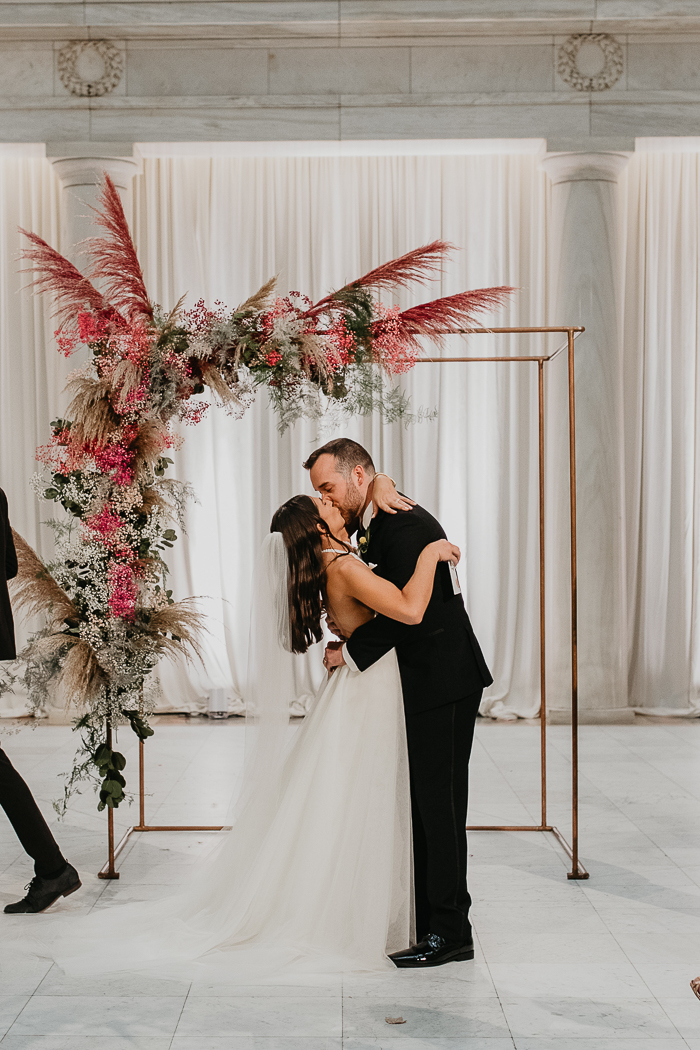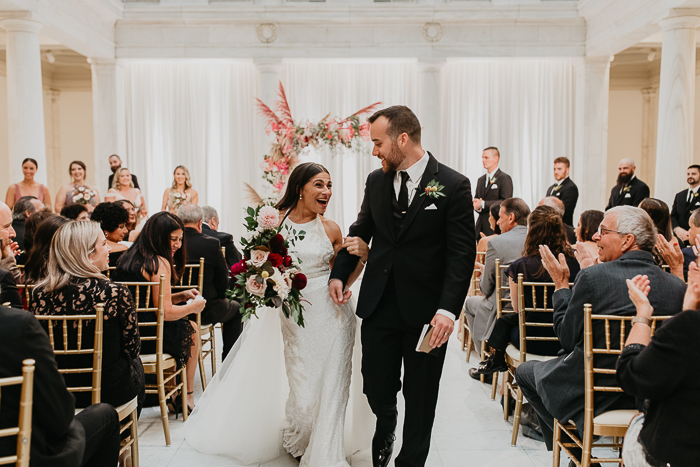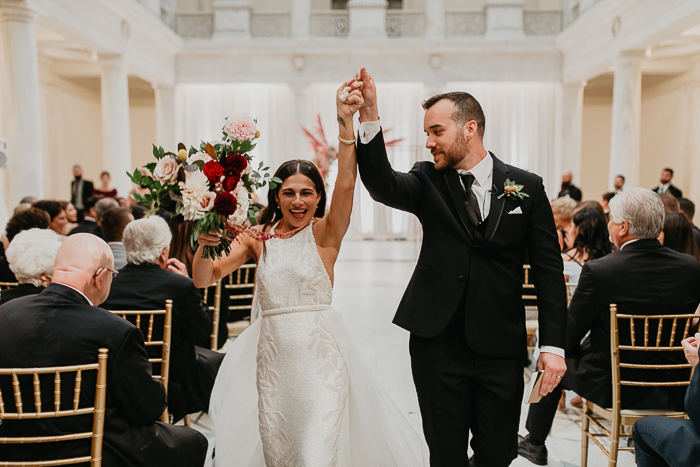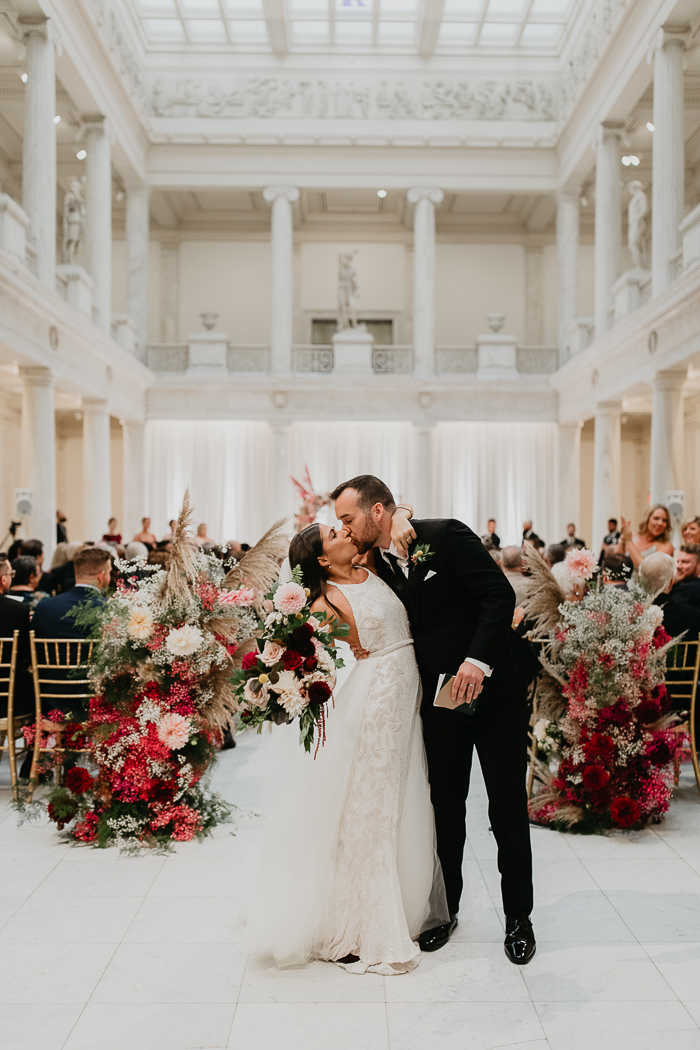 An Unforgettable Recession Photo
Rachel stopped us at the end of the aisle during the recession out and yelled, "Kiss!" When Rachel shouts an order, you know it's for a good pic. That photo is definitely one of our favorites.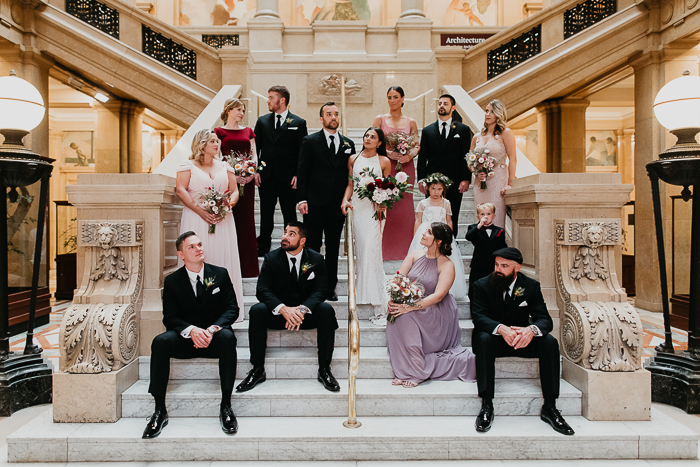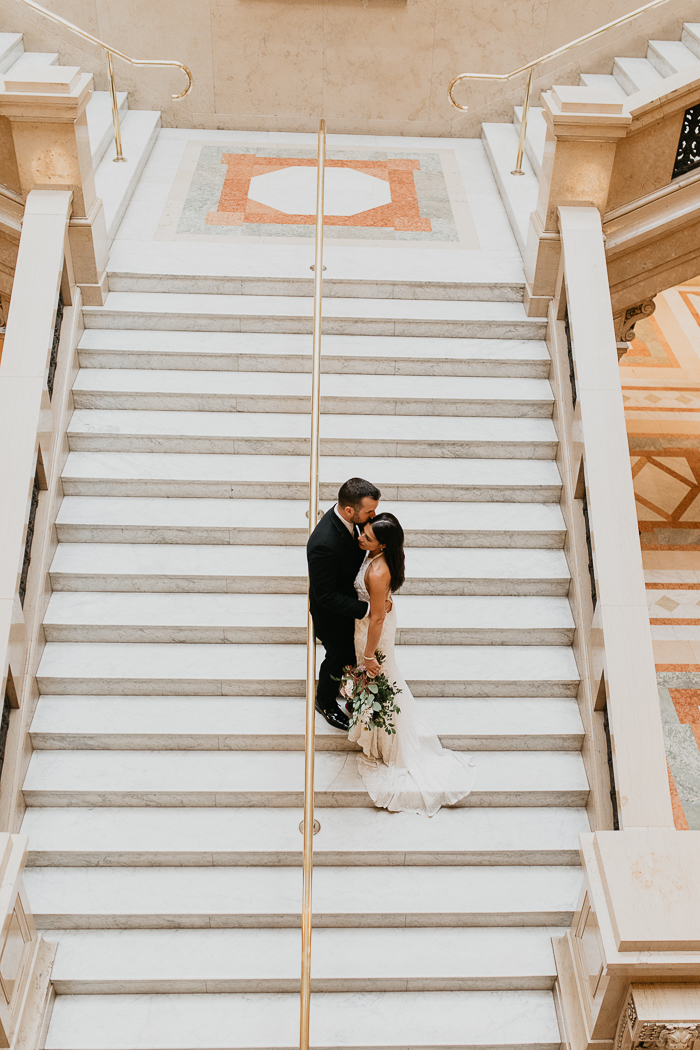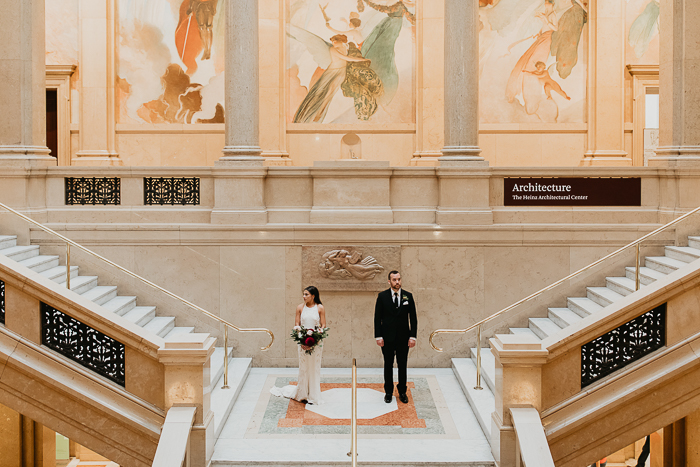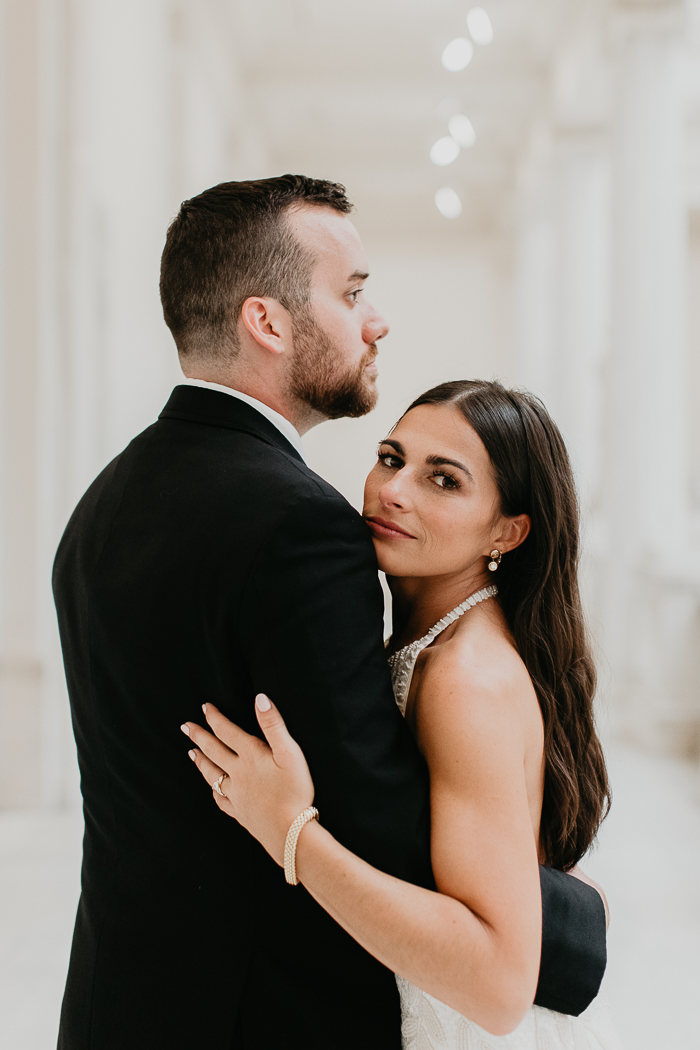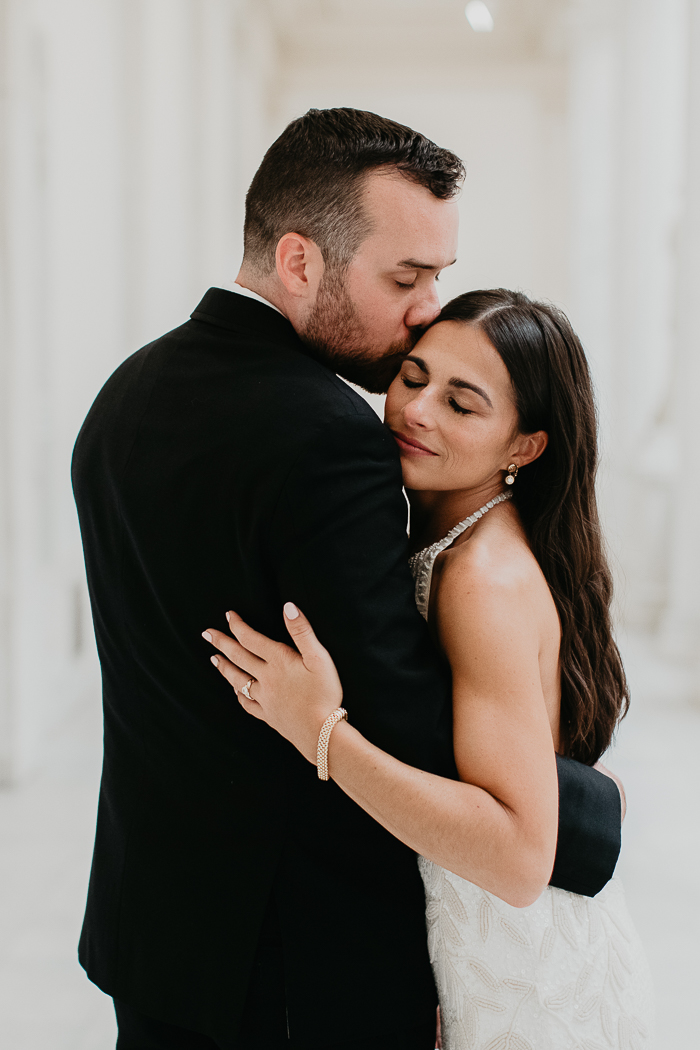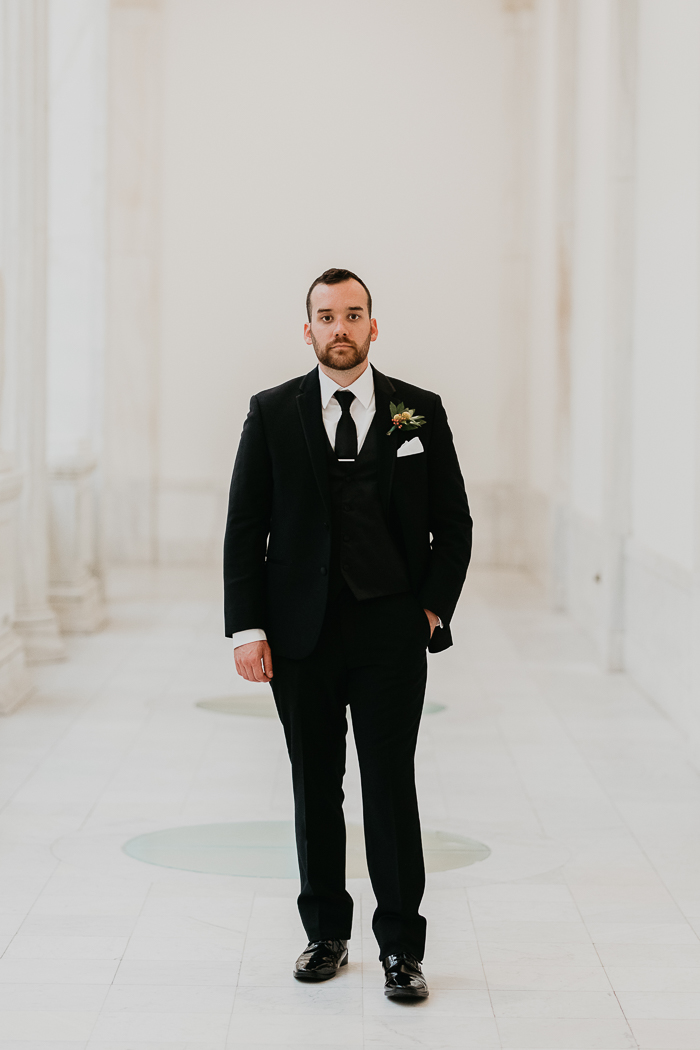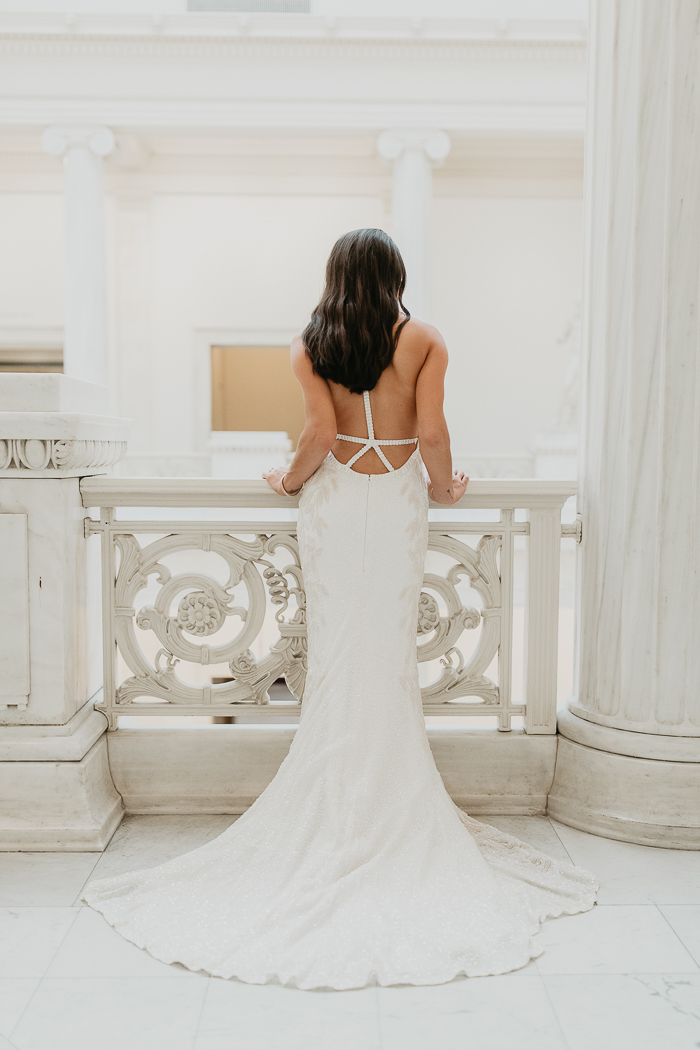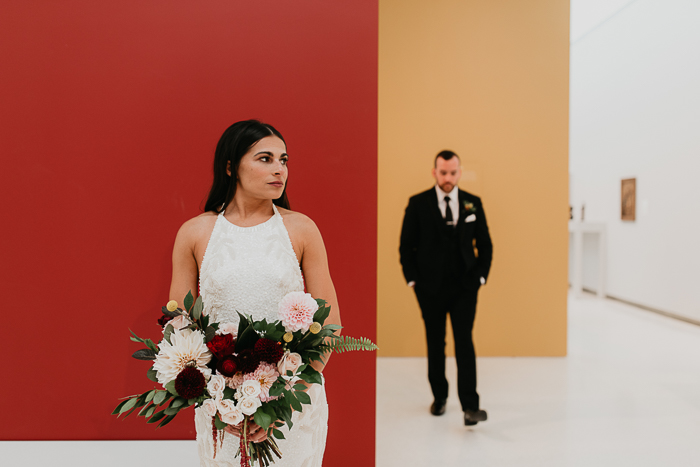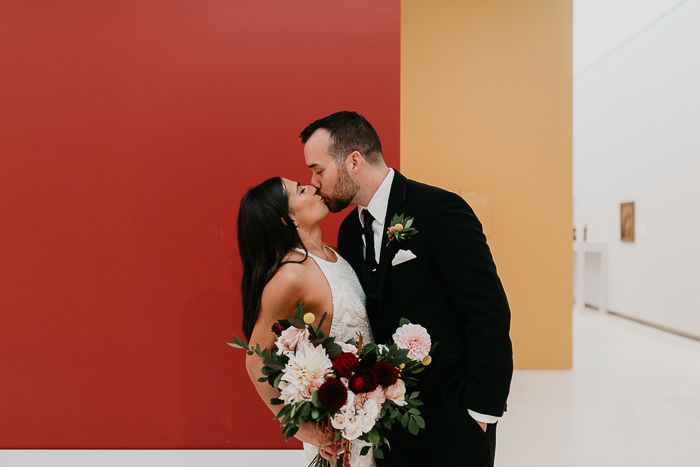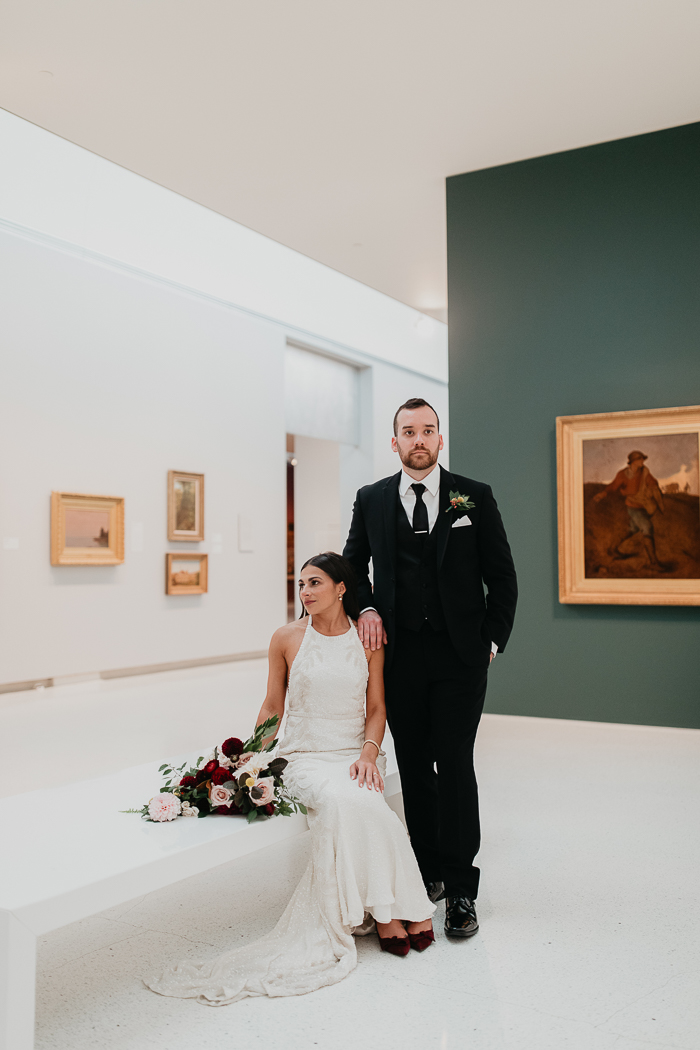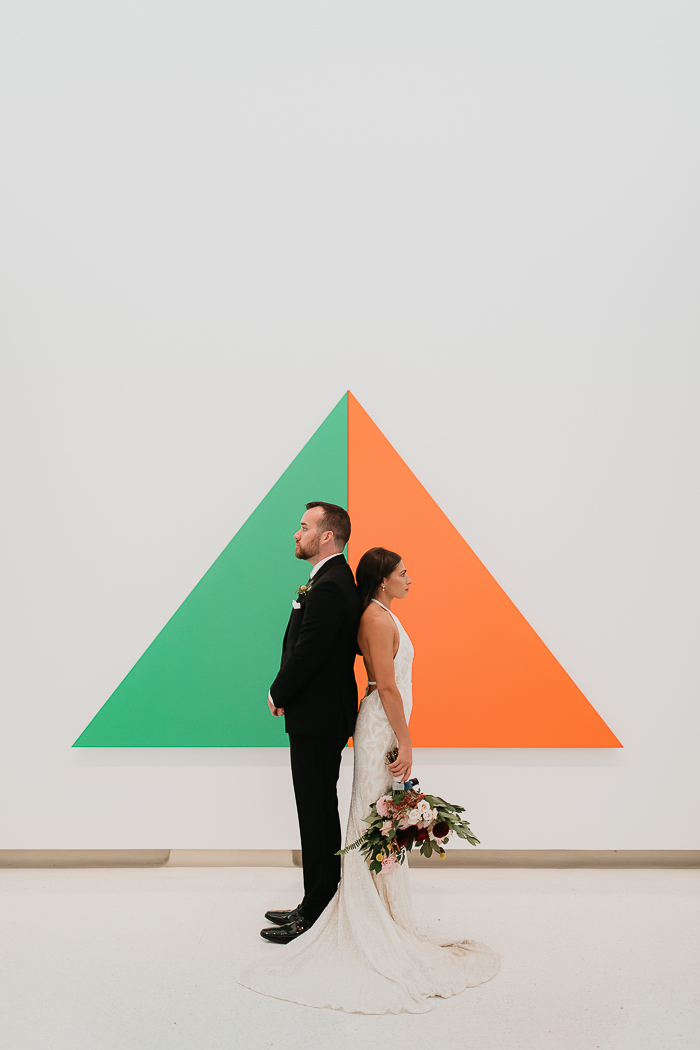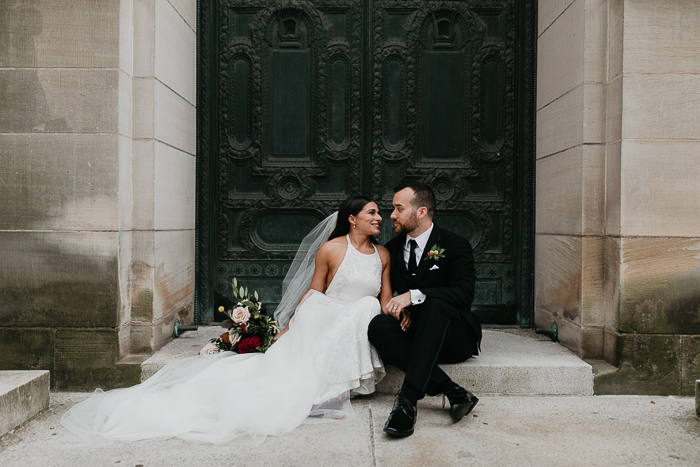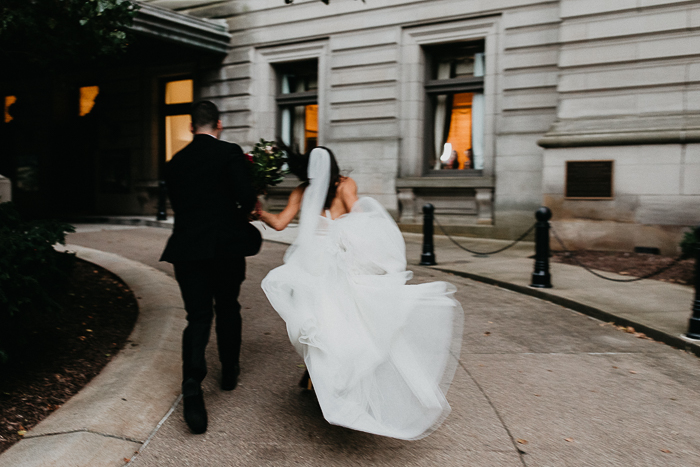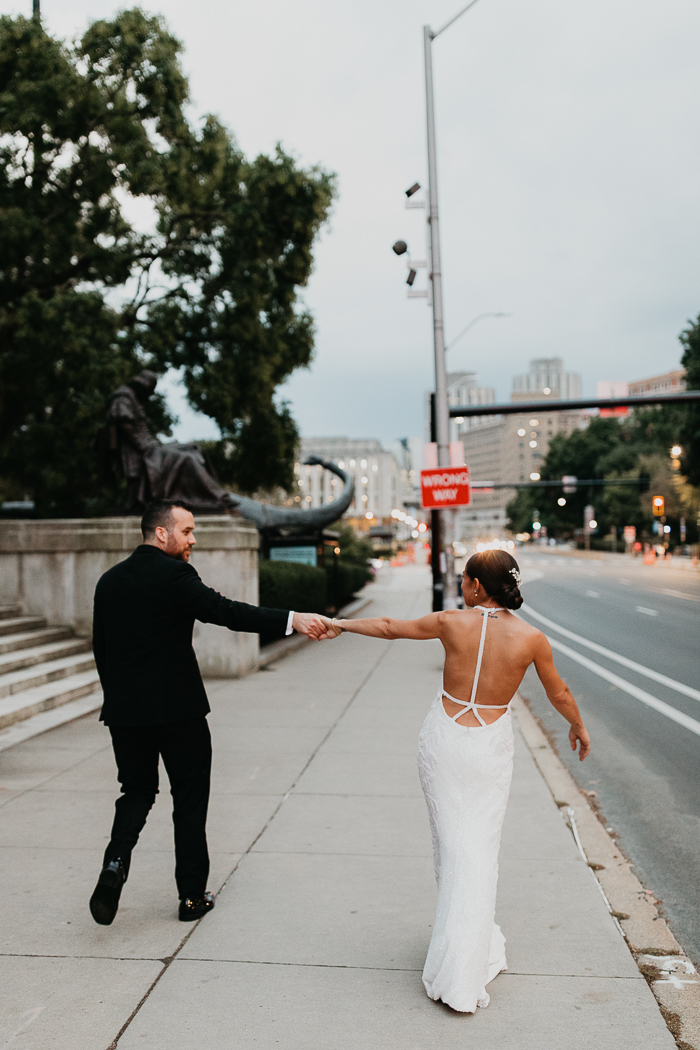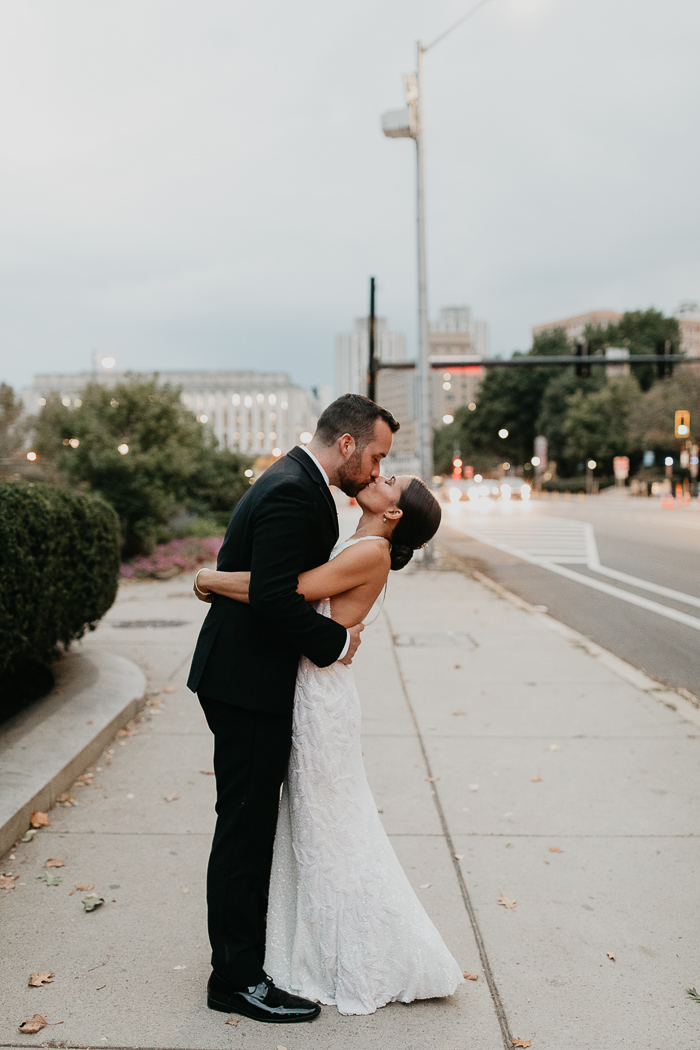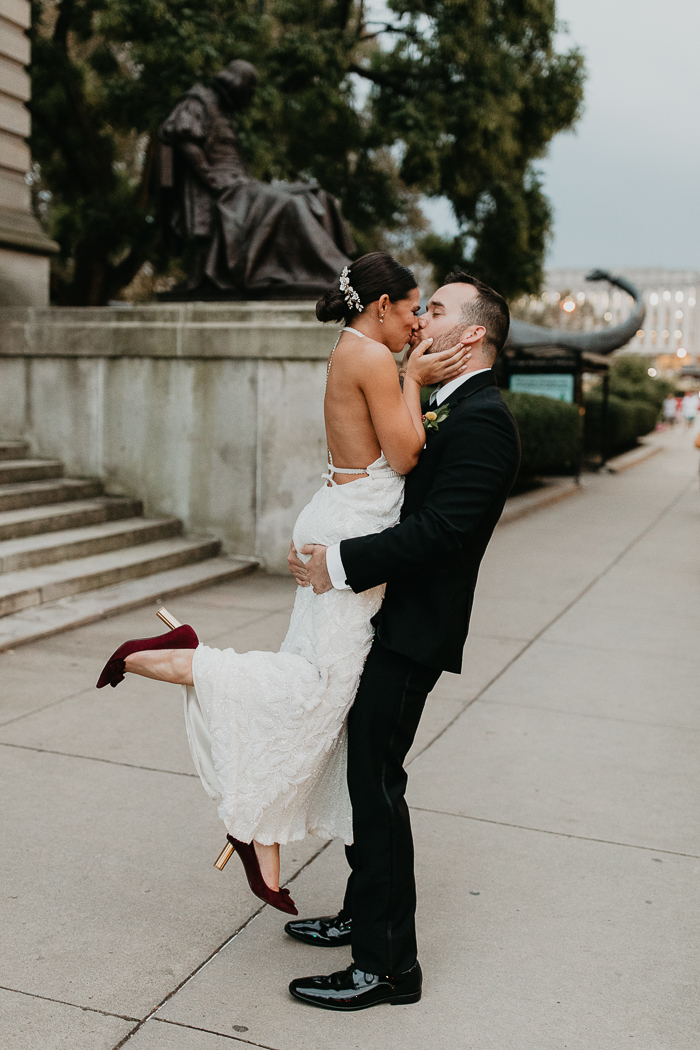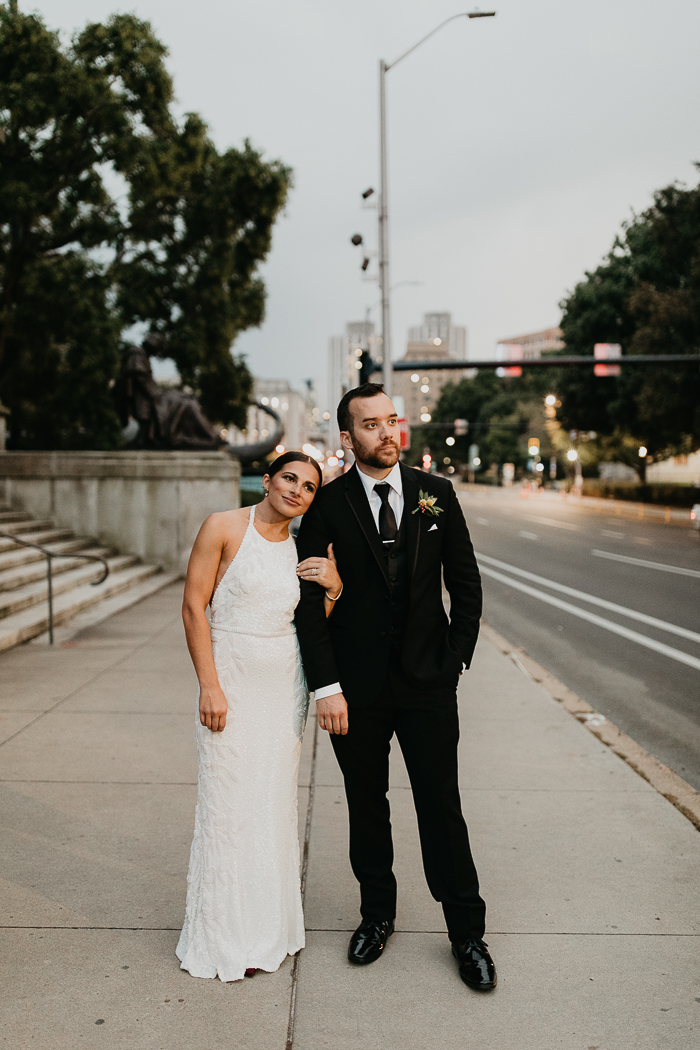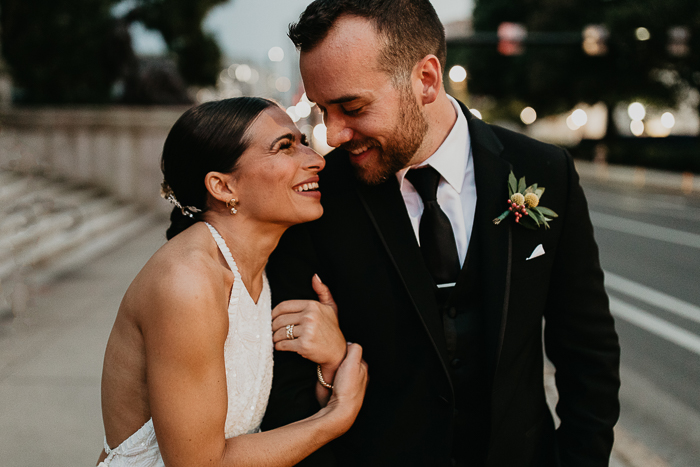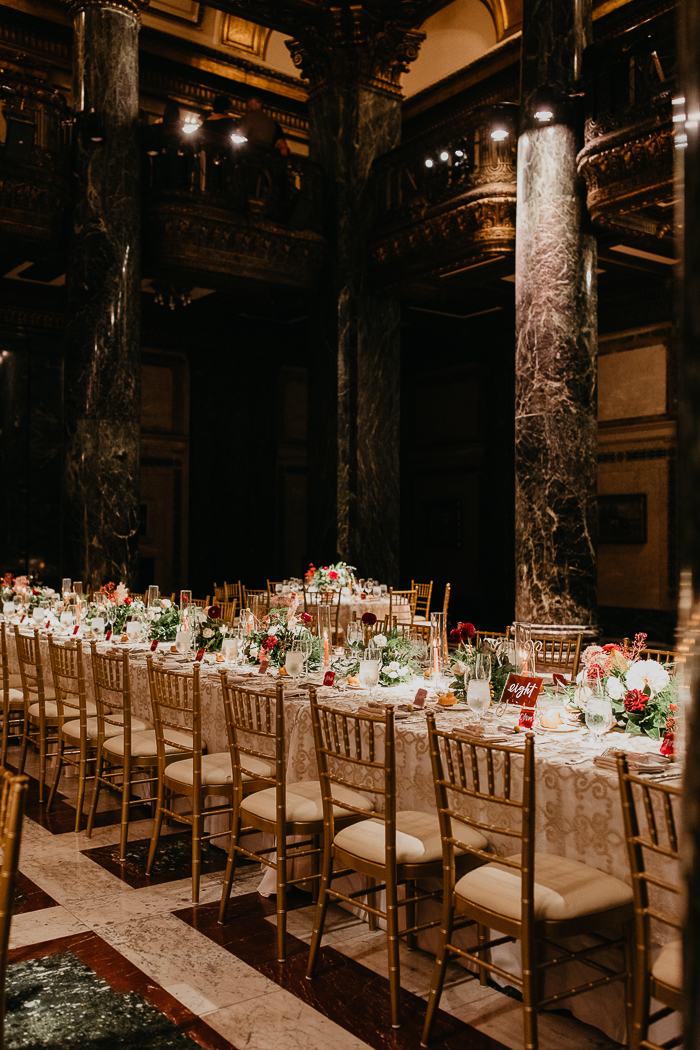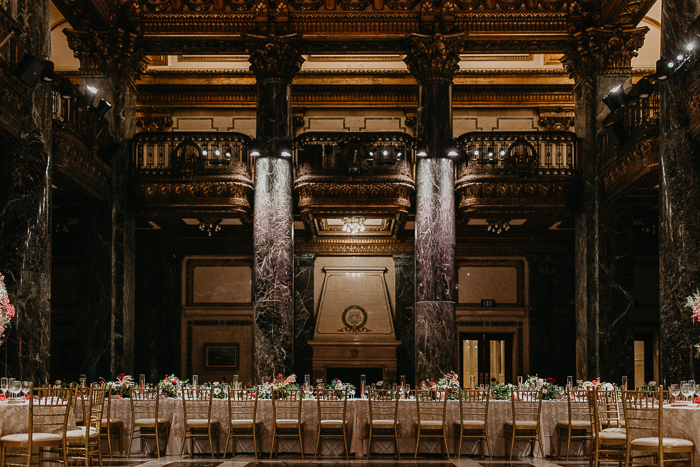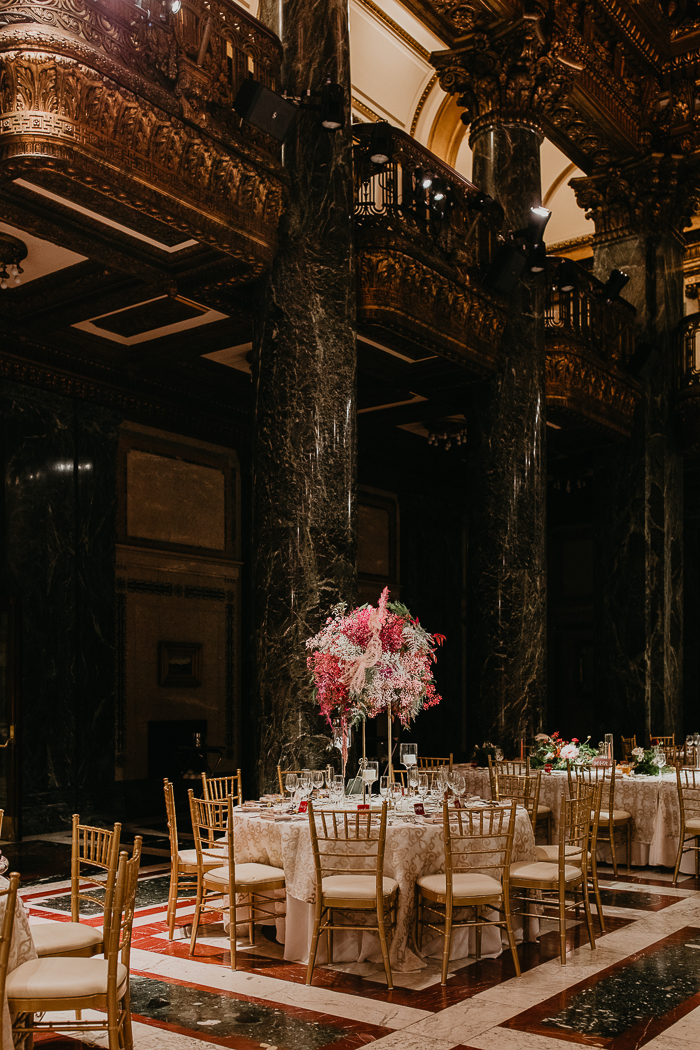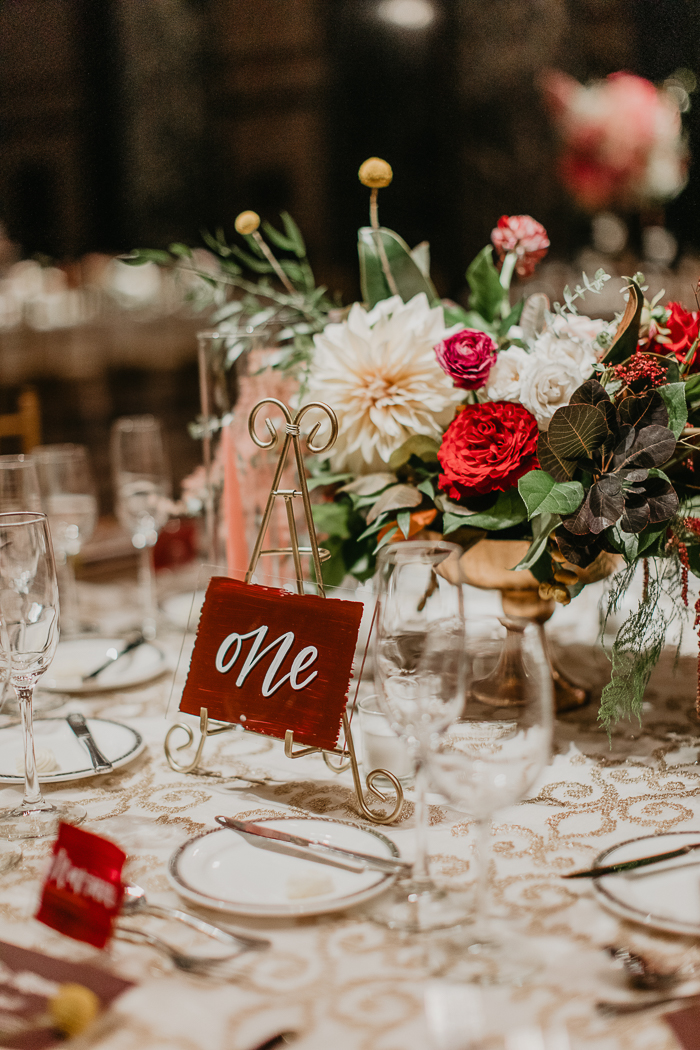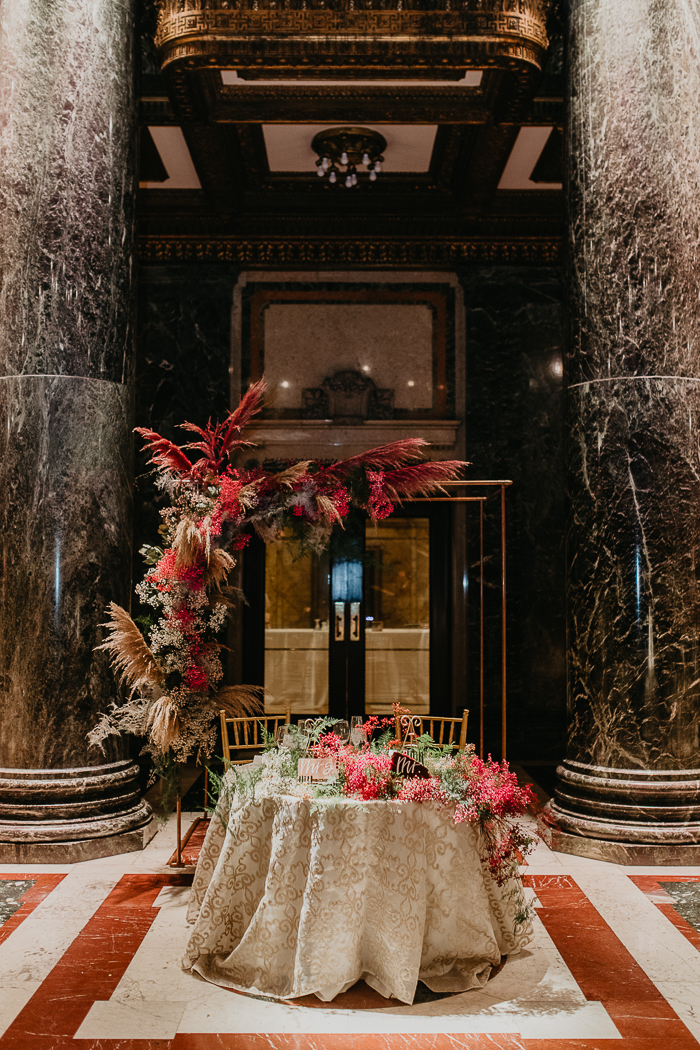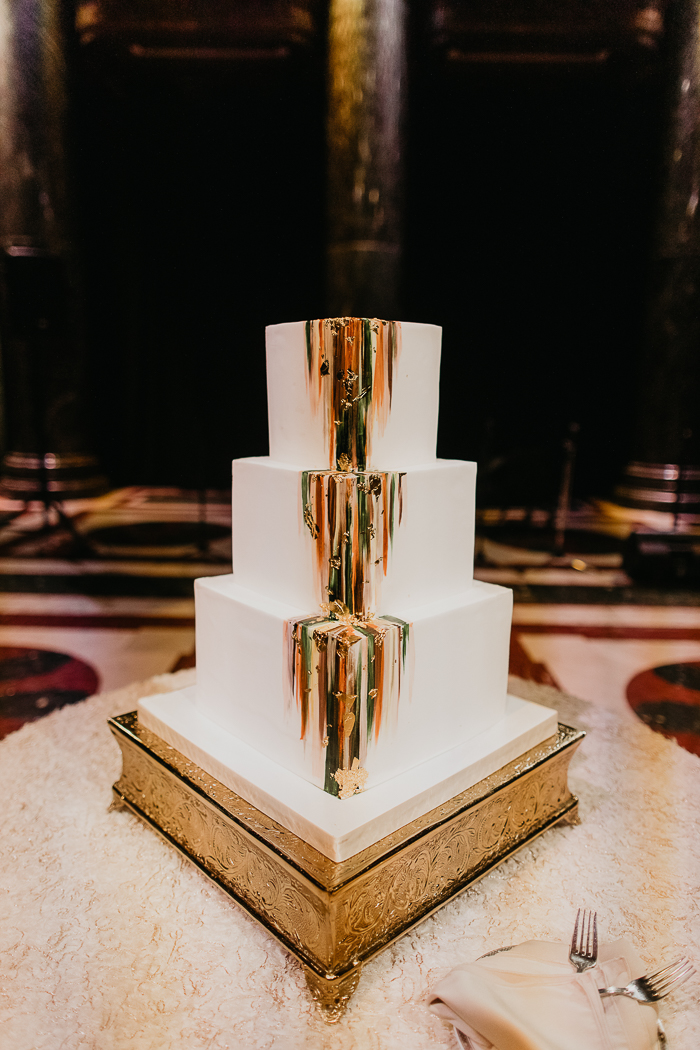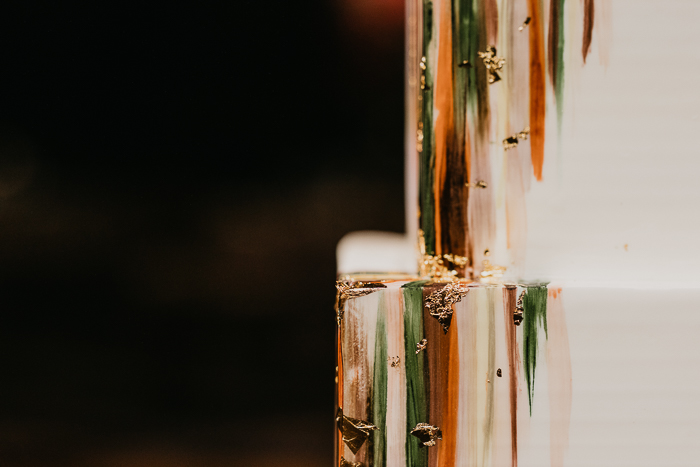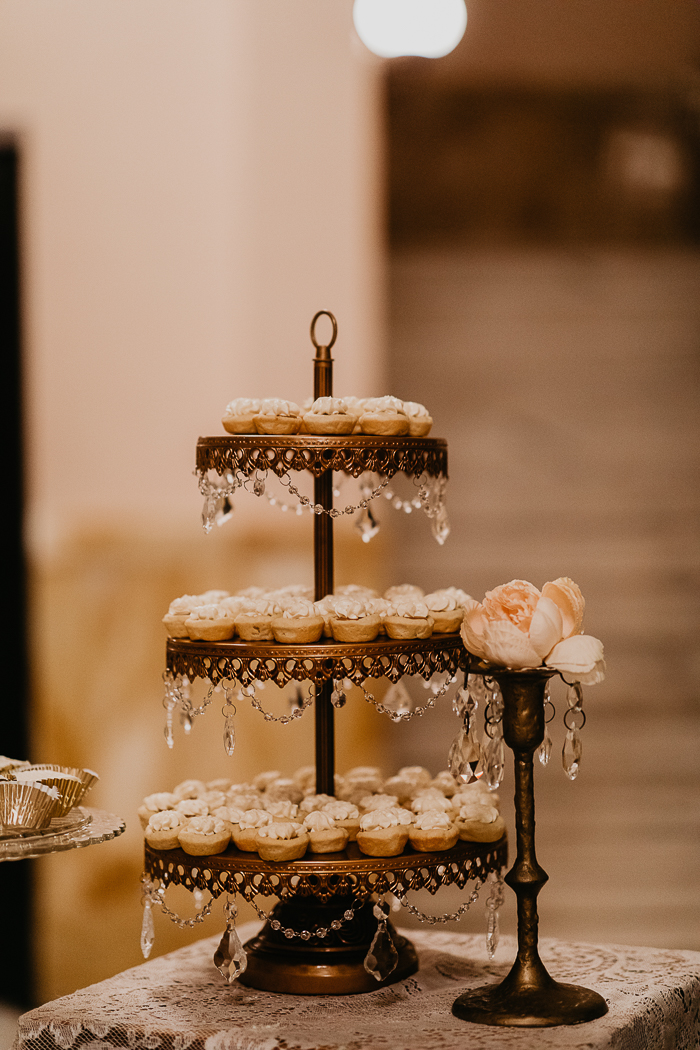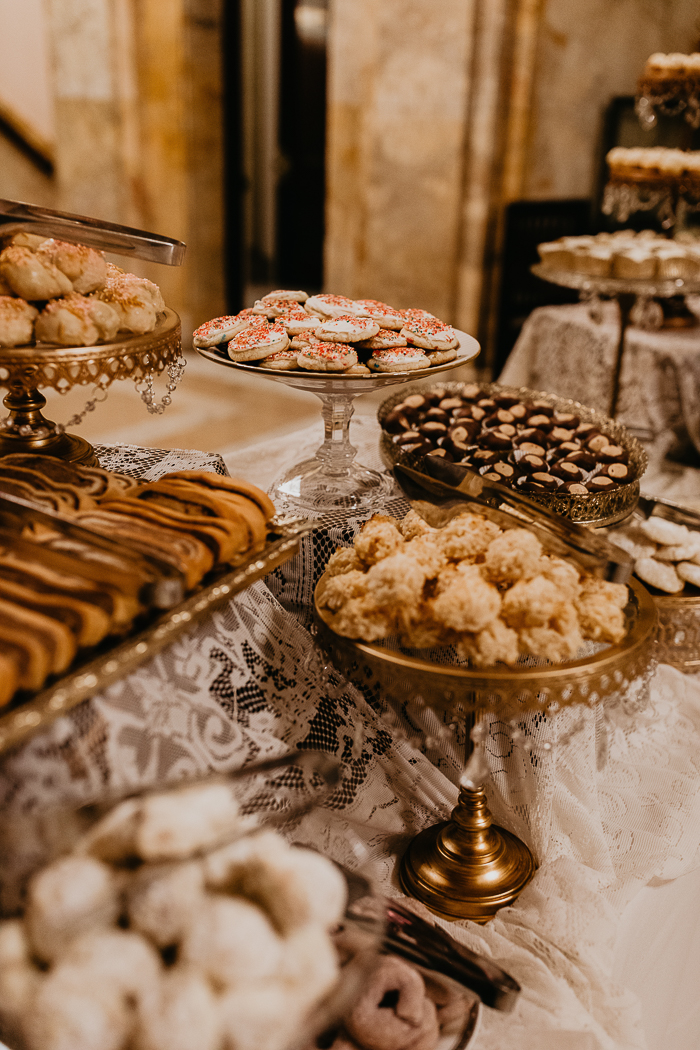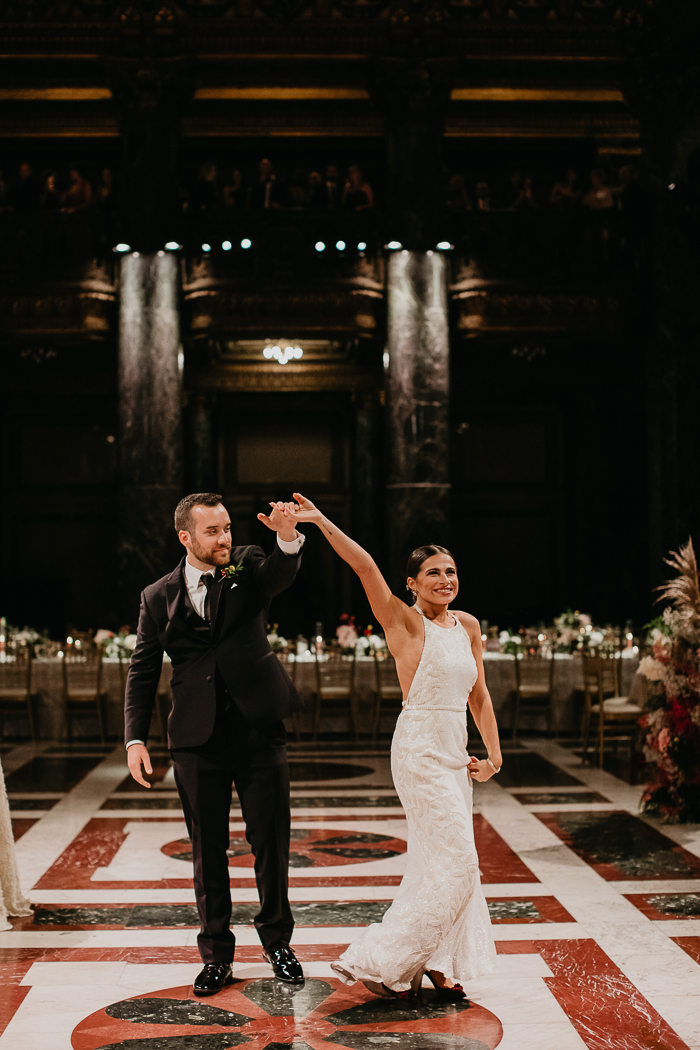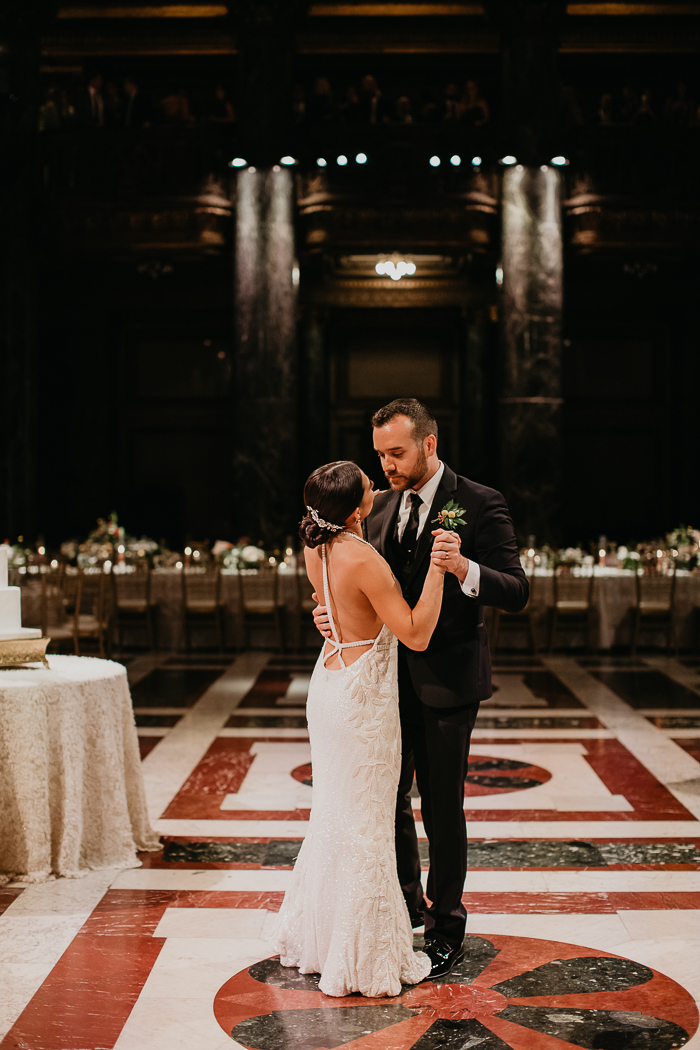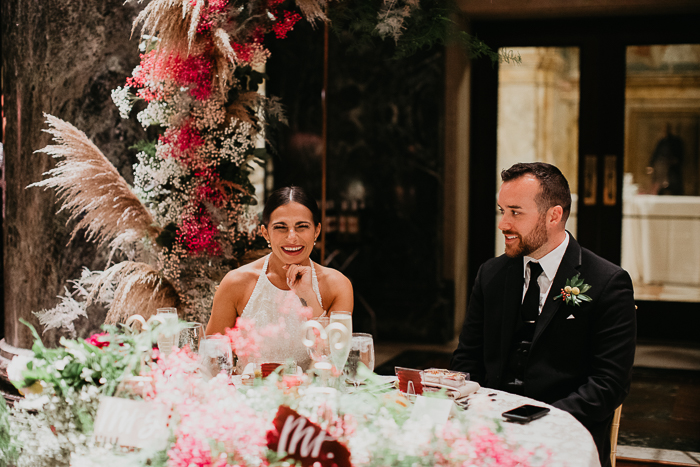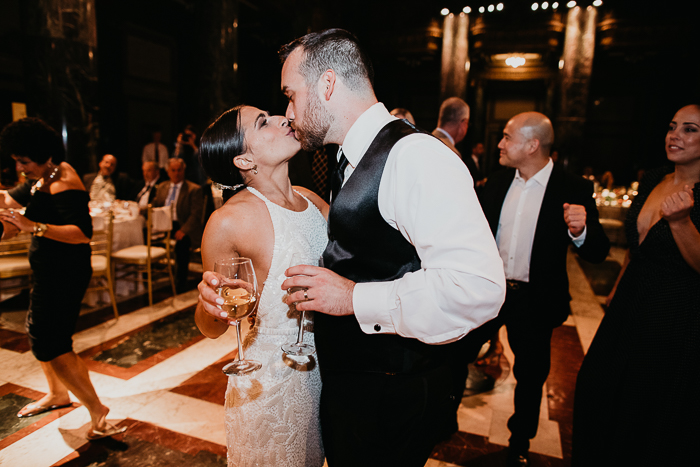 Congratulations again to Maria and Logan on their whimsical yet modern Carnegie Museum of Art Pittsburgh wedding! Big thank you to Rachel Rowland for sharing these incredible photos with Junebug–we can't stop staring. To start planning your own creative nuptials, check out our guide on how to plan a unique wedding!