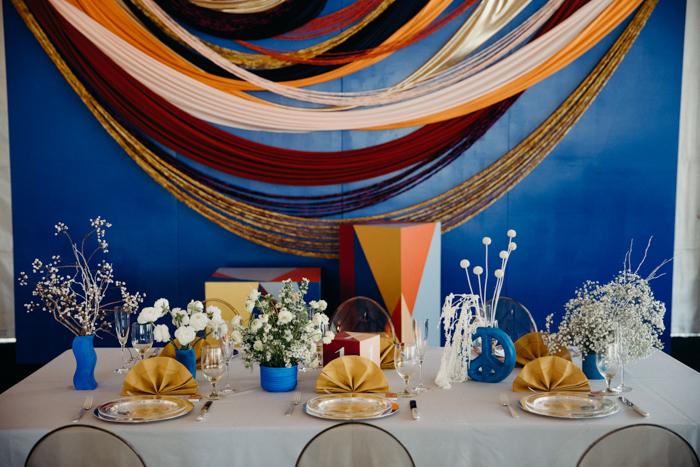 Creating a uniquely you wedding is half the fun of planning a wedding! To kick off their fun planning adventure, Hilary and Mike brought their keen eyes for art to their colorful micro wedding. Using a color palette of electric blue, gold, and maroon, they added bold and unique decor to their wedding. Everything worked perfectly from the metallic streamers, vinyl-wrapped blocks, disco balls, and flower-infused balloon arch. You could say that color was definitely not in short supply. Junebug member Jeff Gilmer Photography describes it as, "80s prom meets Dr. Suess meets Studio 54" and we have to agree.
To add to the bold colors of the day, Hilary rocked some amazing wedding day fashion. She paired bold red shoes with her crisp white wide-leg trousers and twirl-worthy top. We can't forget to mention her second outfit—a head-to-toe gold reception outfit.
These photos captured by Junebug member Jeff Gilmer Photography might just inspire you to add more color and playfulness to your wedding day! Keep scrolling to get inspired.
The Couple:
Hilary and Mike
The Wedding:
Live Oak Friends Meeting House, Houston, Texas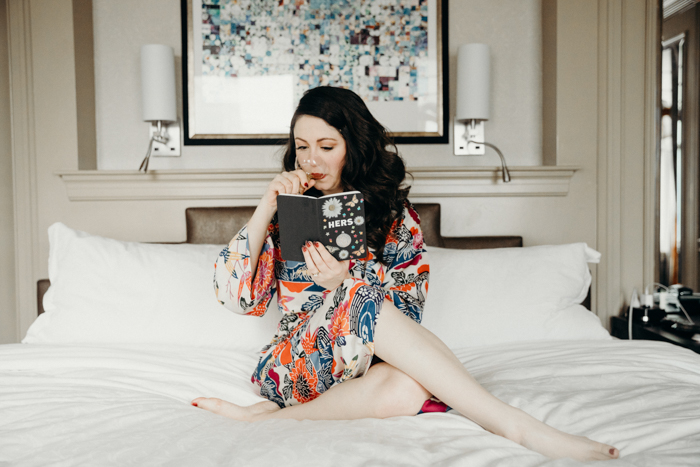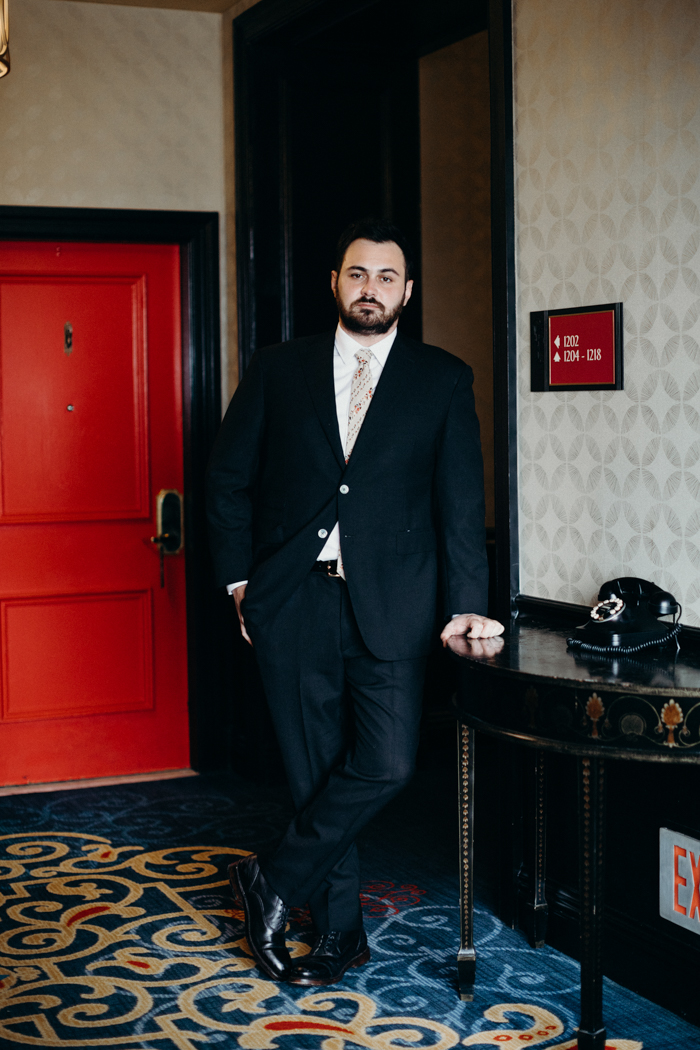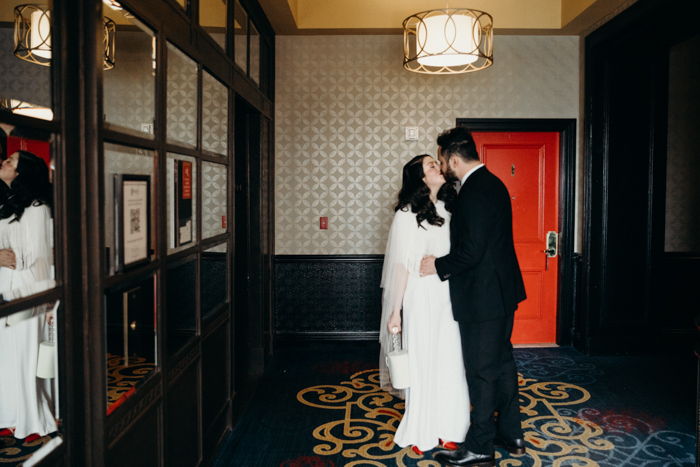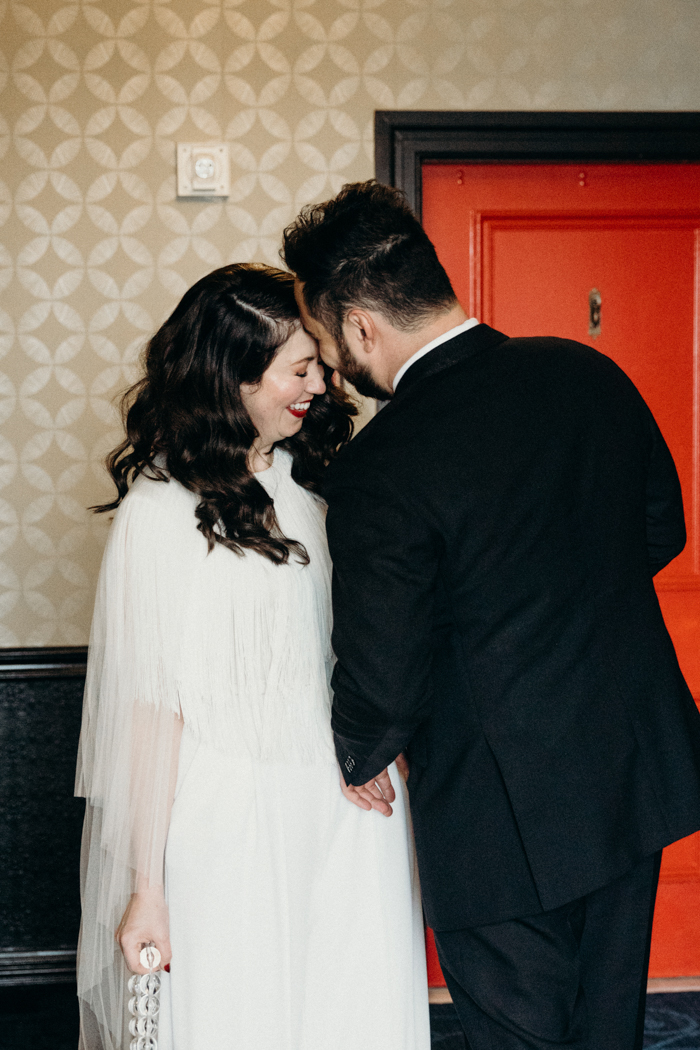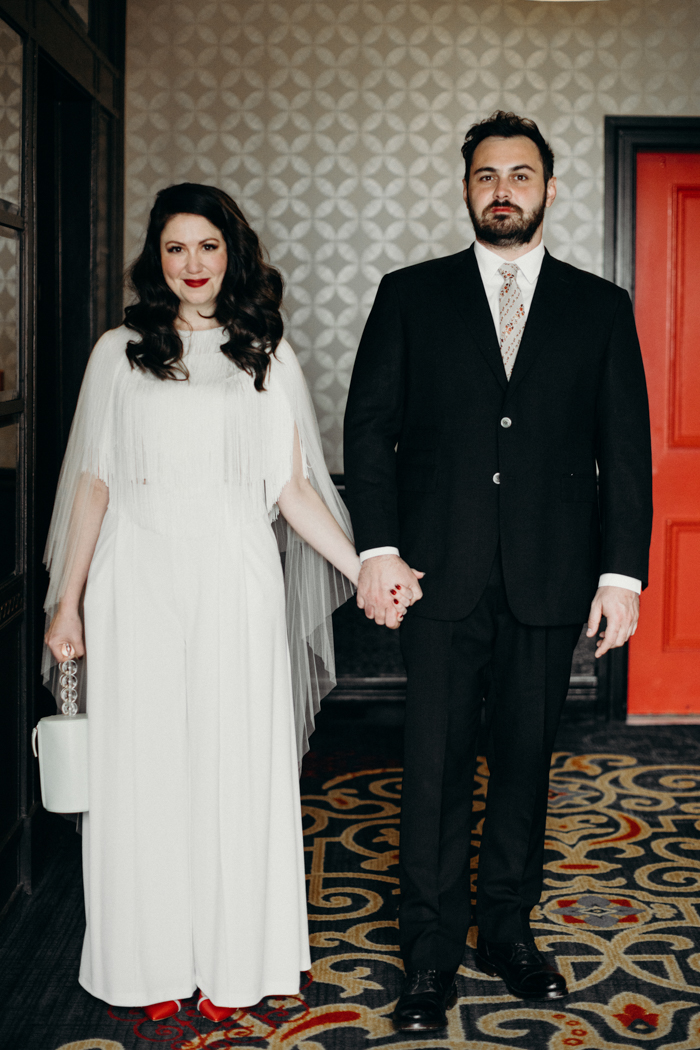 Having Their First Dance
Our first dance was our little nod to tradition. Considering that we hadn't even committed to doing a choreographed dance until about a month before the big day, we can't believe how much fun it was. We took three lessons with Lisa at Love Dance HTX and learned a classic waltz to "Love" by Nancy Adams which was written for Disney's 1973 film "Robin Hood". It's such a simple and nostalgic song, and we're lucky to relive that moment whenever we listen to it.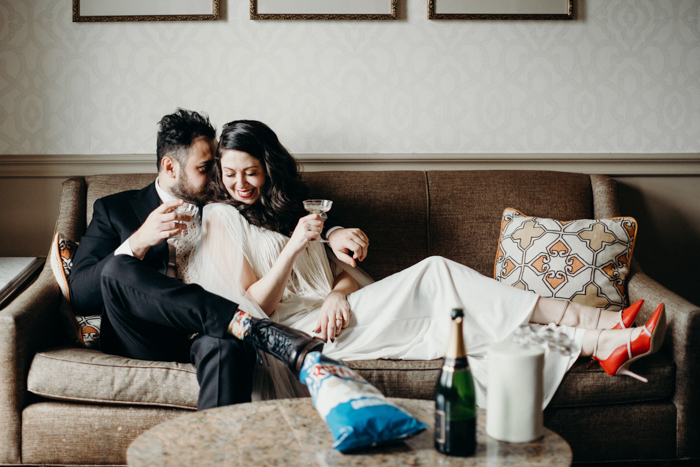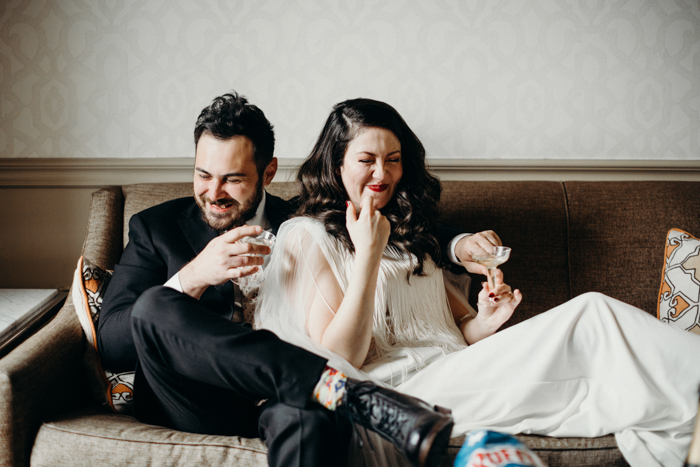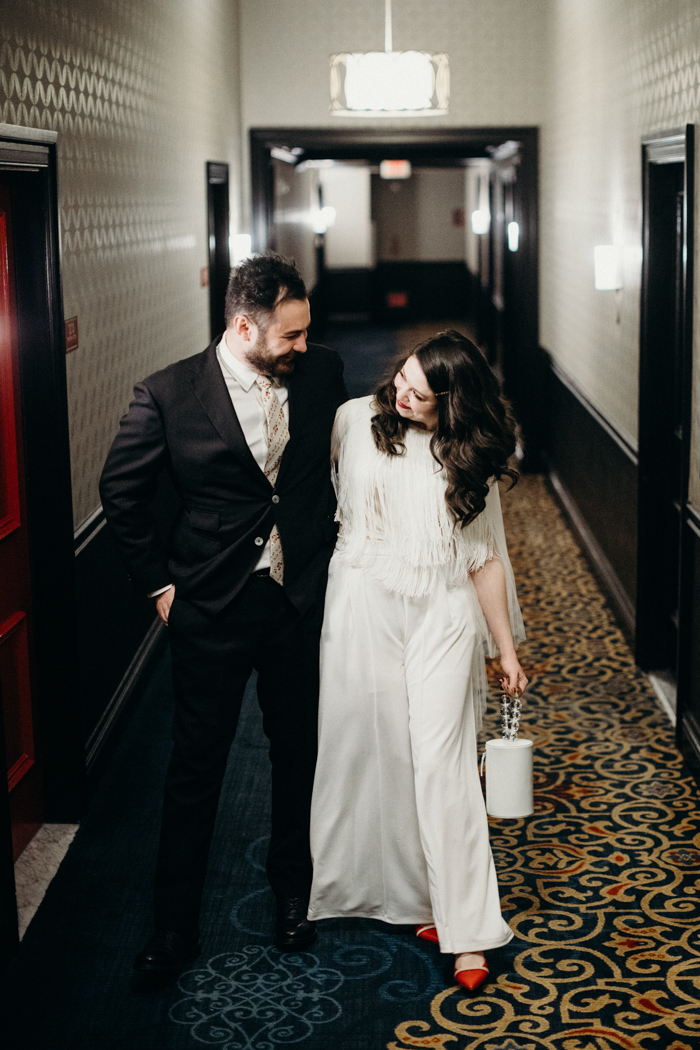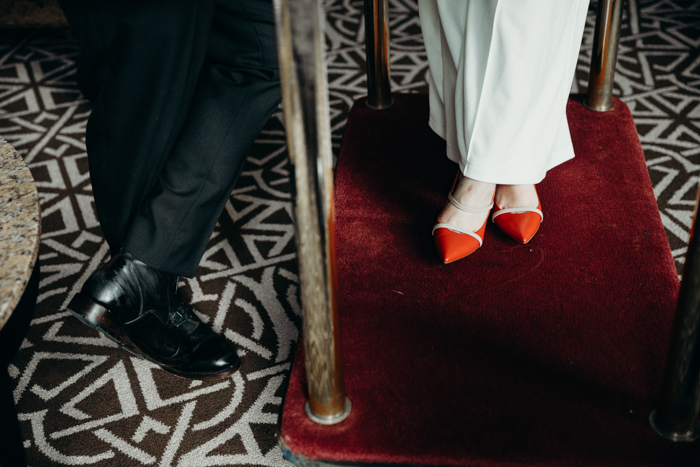 Shop similar red shoes: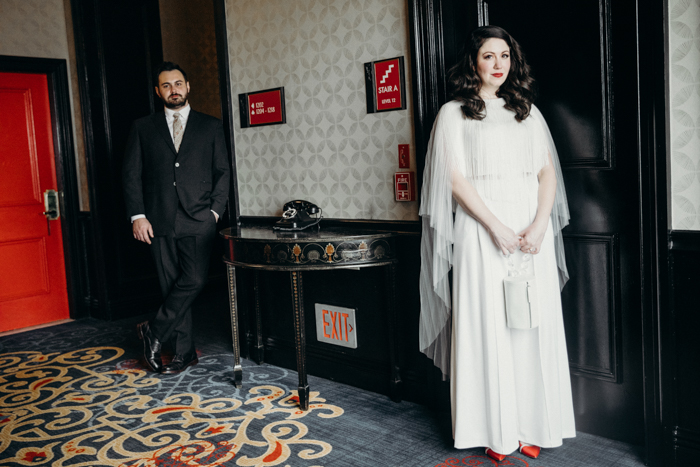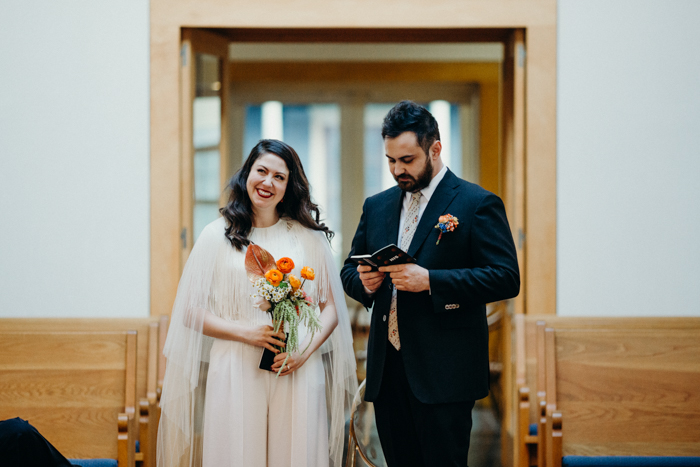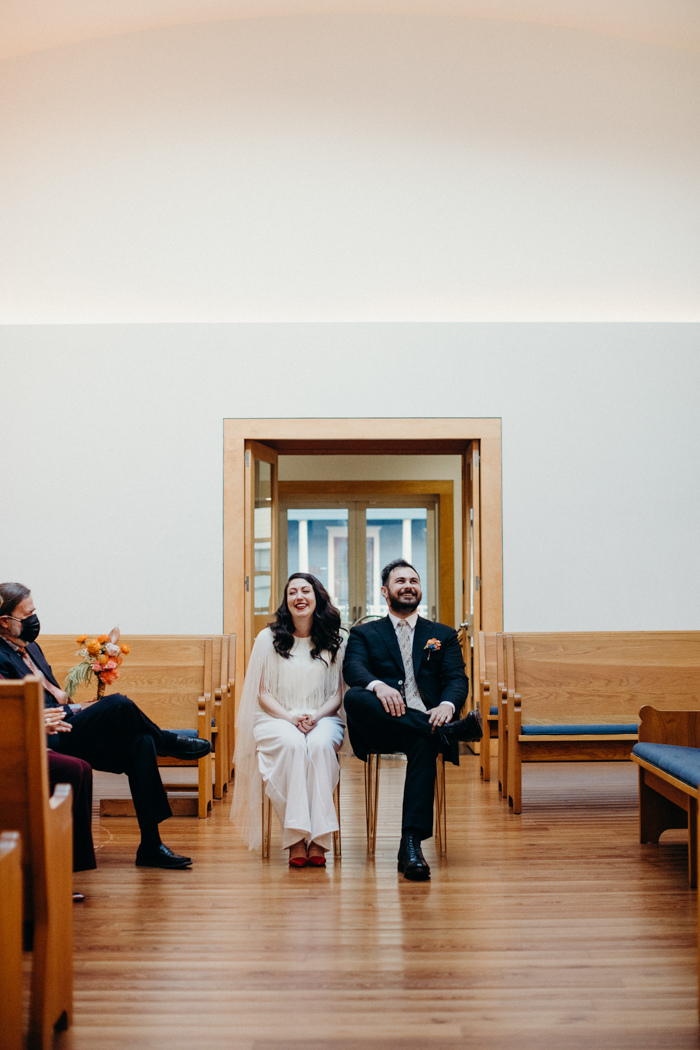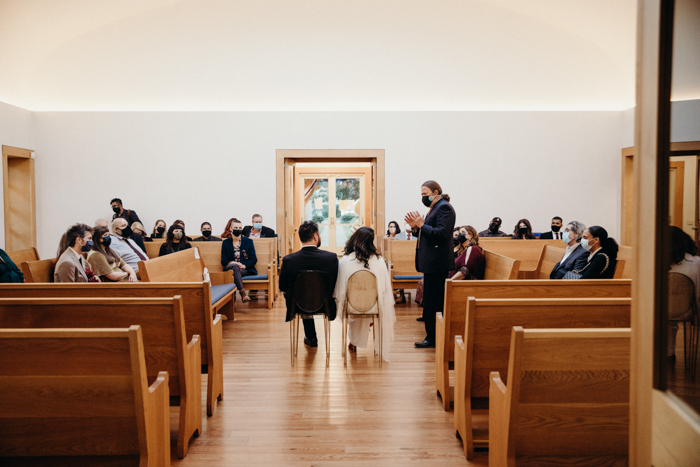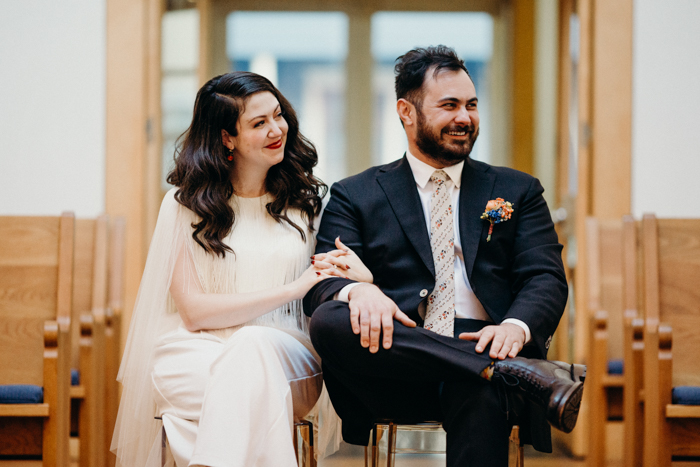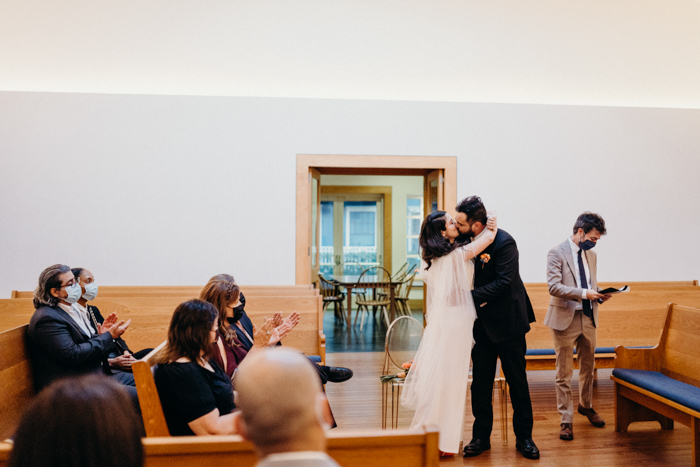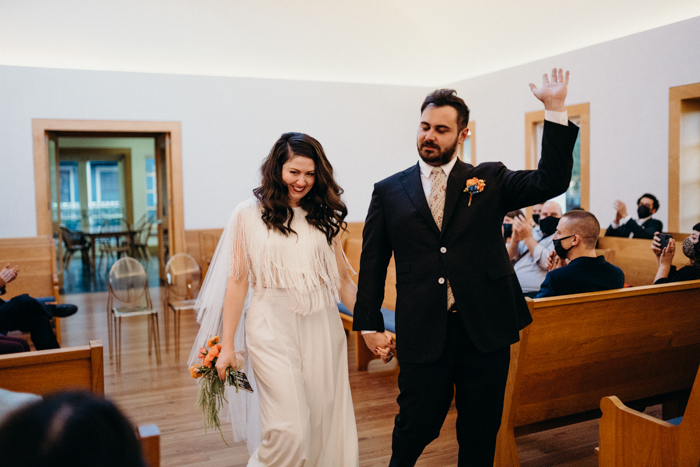 A Ceremony Inspired By Traditions
We knew we wanted our ceremony to be inspired by the Quaker marriage tradition. We deeply connect to its simple, egalitarian nature, as well as the value placed on silent reflection and on participation from family and friends. Also, we wrote our own vows in little notebooks which we now keep behind the frame of our ceremony certificate, signed by everyone who shared that day with us.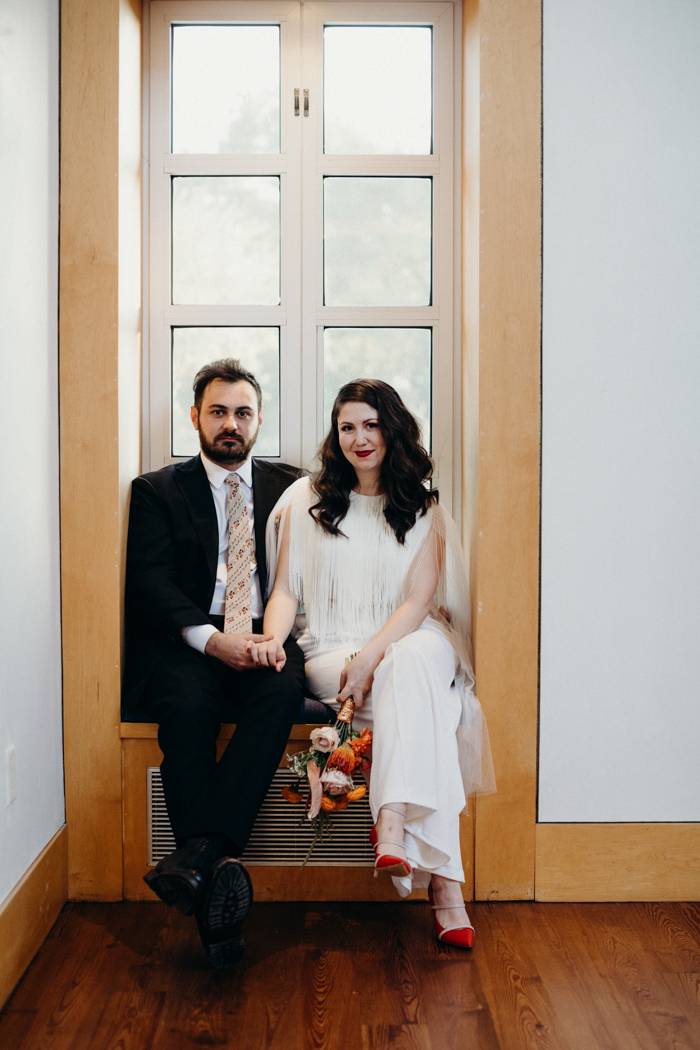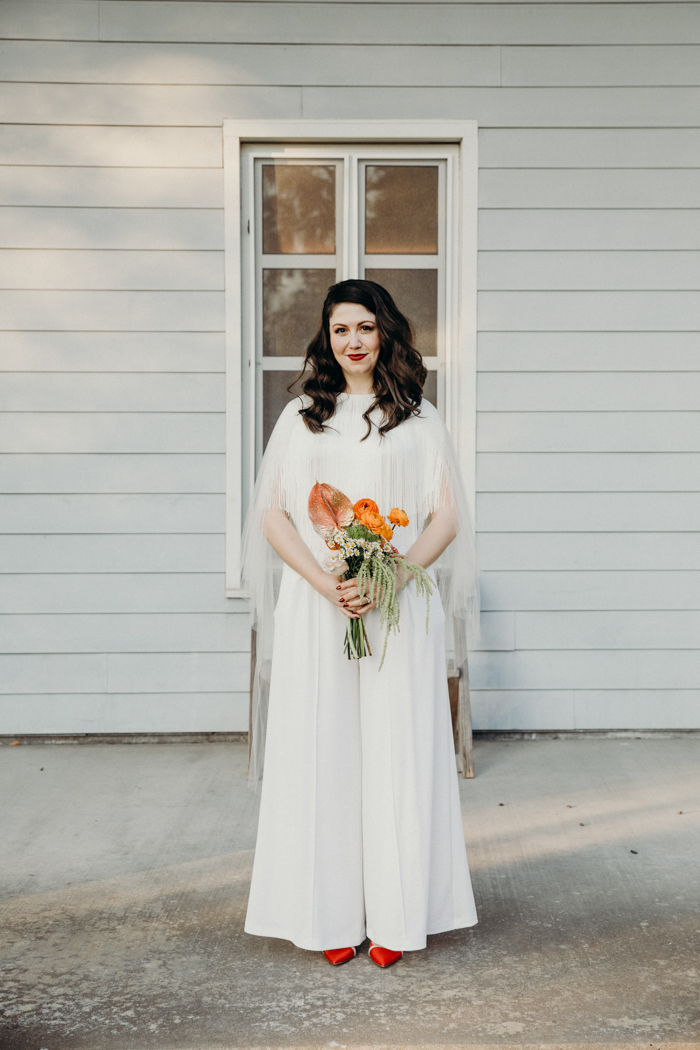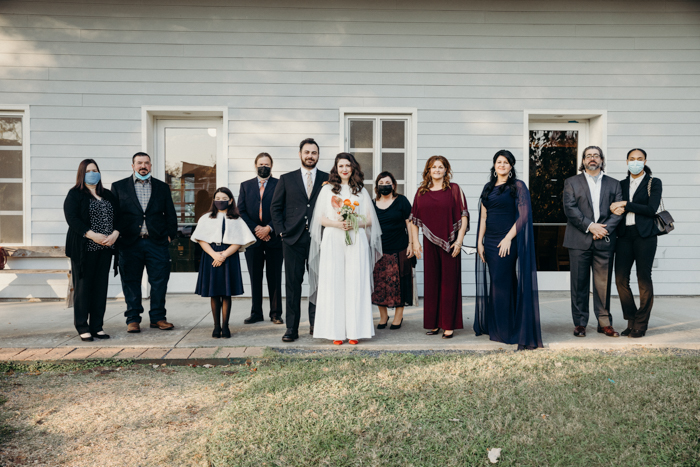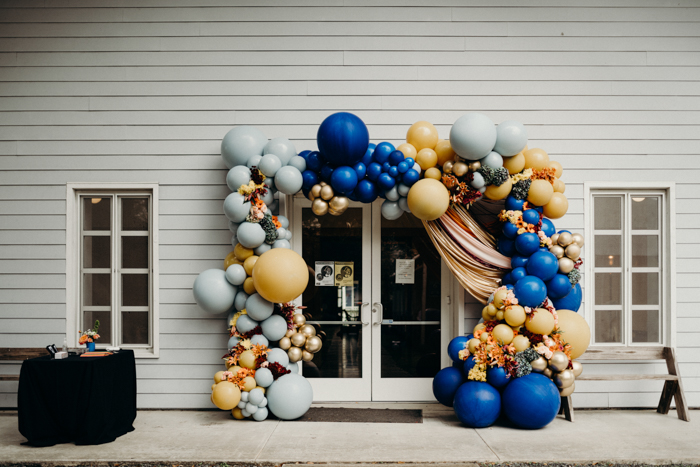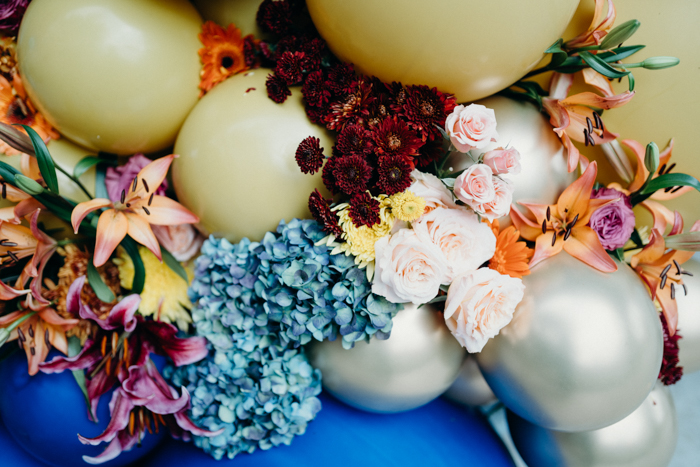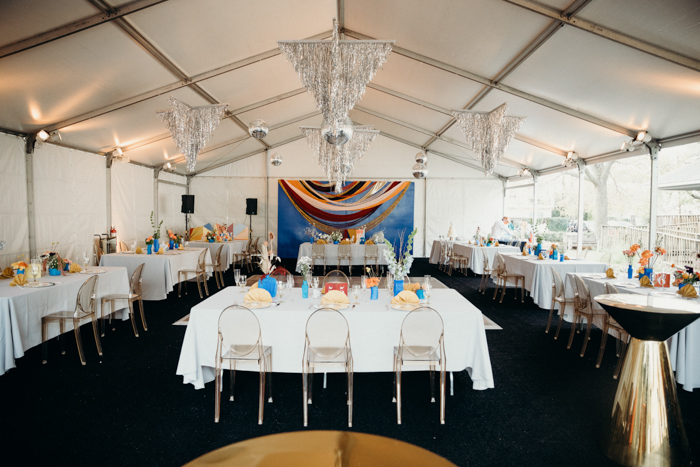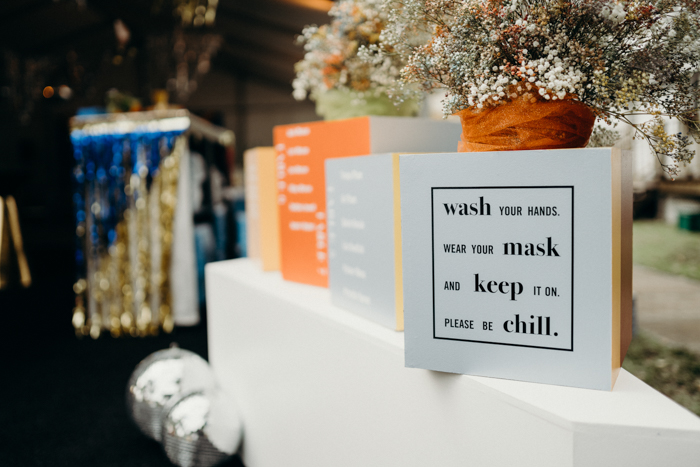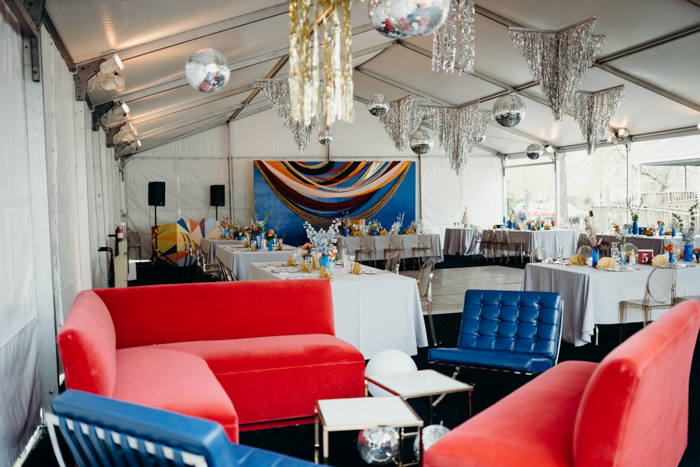 Creating Their Perfect Wedding
The most important part about planning was having fun! Neither of us come from a background of religious customs or family traditions. So, we had the privilege of planning our idea of a great time. We settled on love and gratitude on a backdrop of cocktails, comfort food, and groovy music as our inspiration.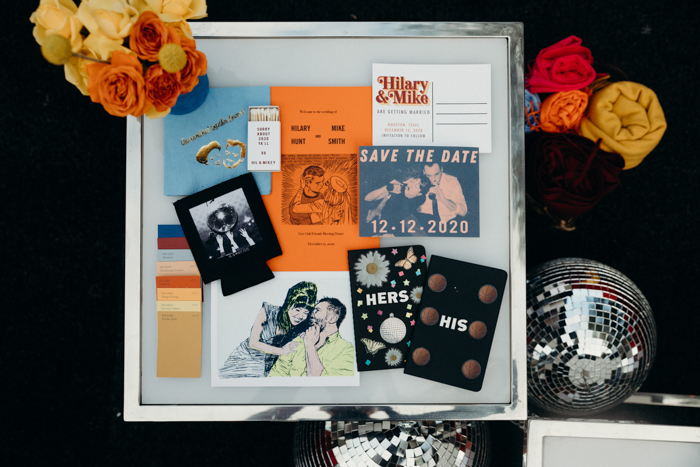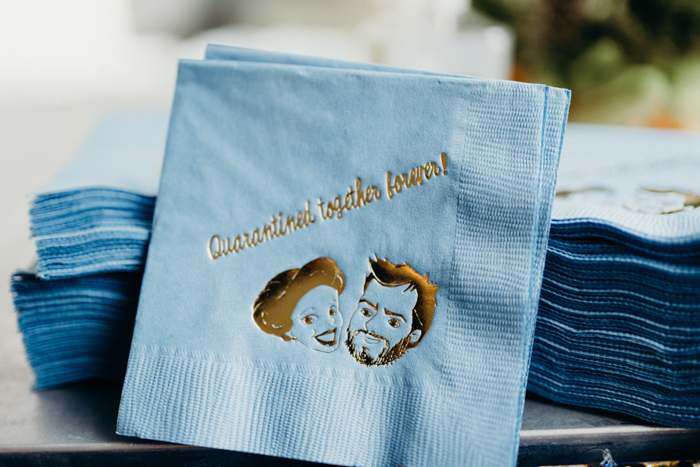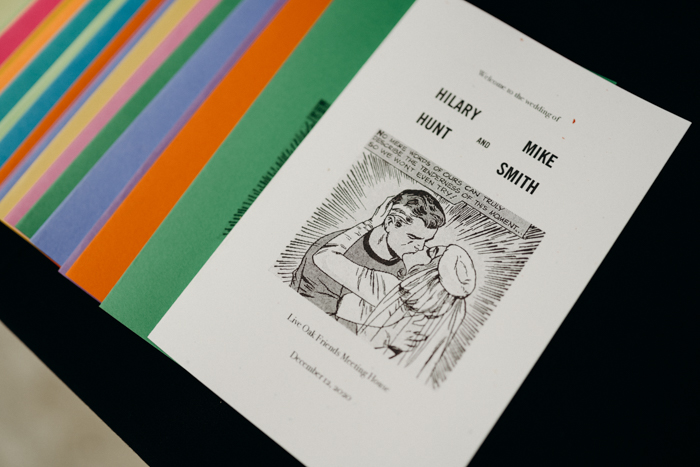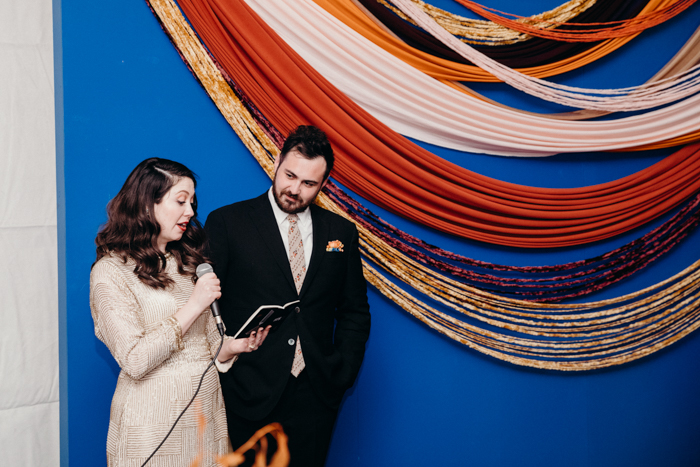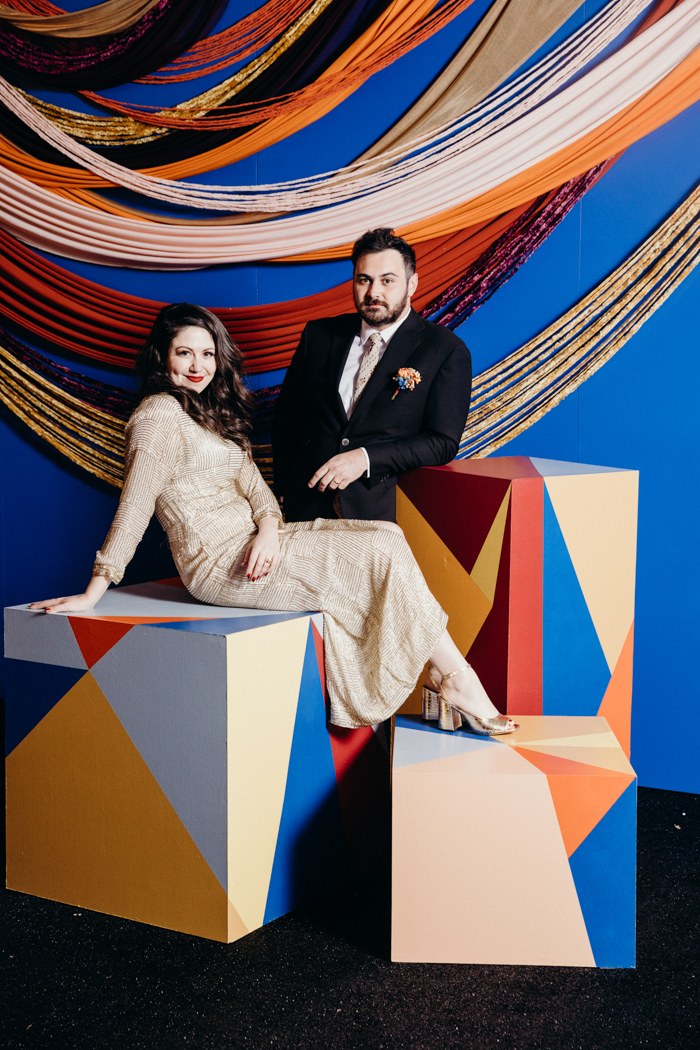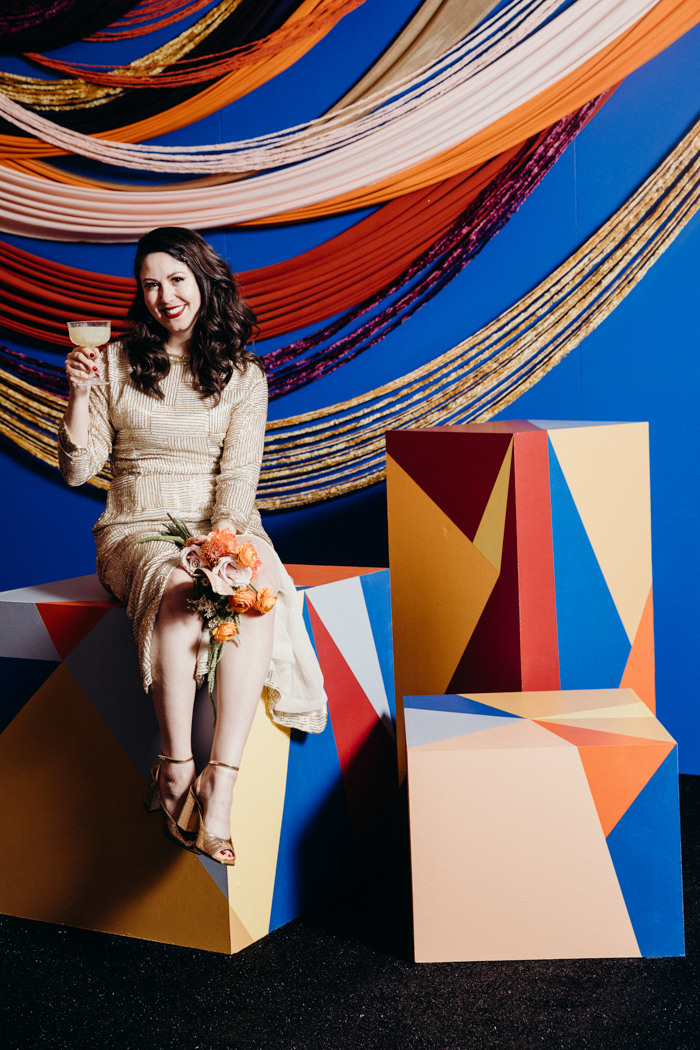 DIY-ing Their Colorful Micro Wedding
The most special element that we DIY'd was our invitations. Using an image that our photographer Jeff Gilmer took at our engagement shoot, we worked with our dear friend and art school professor, Patrick Masterson, to make an edition of 100 four-color screen prints. It was an amazing way to connect the memories from our relationship with the future of our marriage. We also designed all of the ephemera for the save-the-date, ceremony program, cocktail napkins, koozies, and matchboxes. Then, we built and painted the cubes for the photo backdrop, seating info display, and table numbers.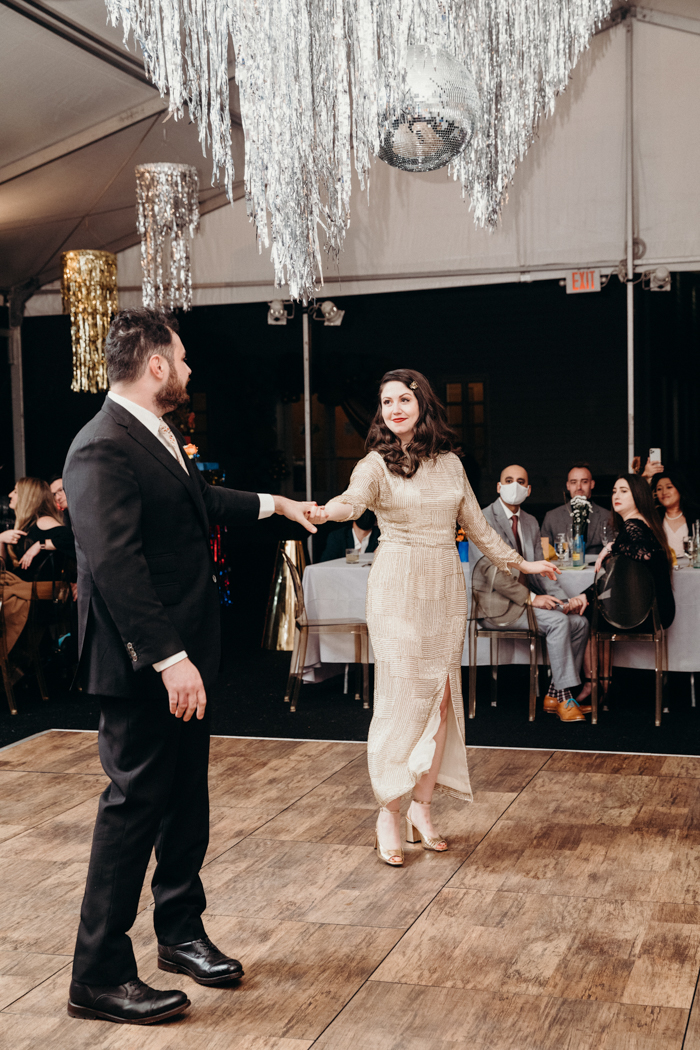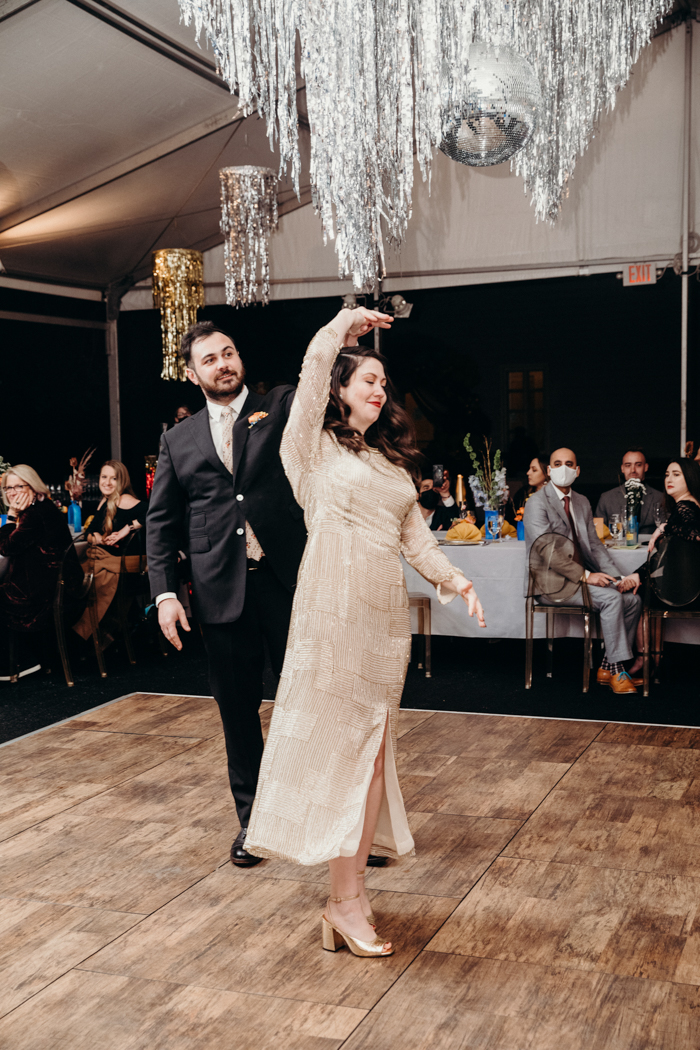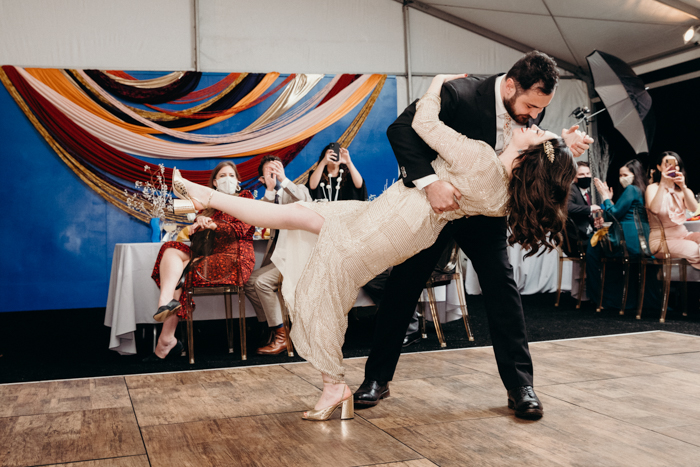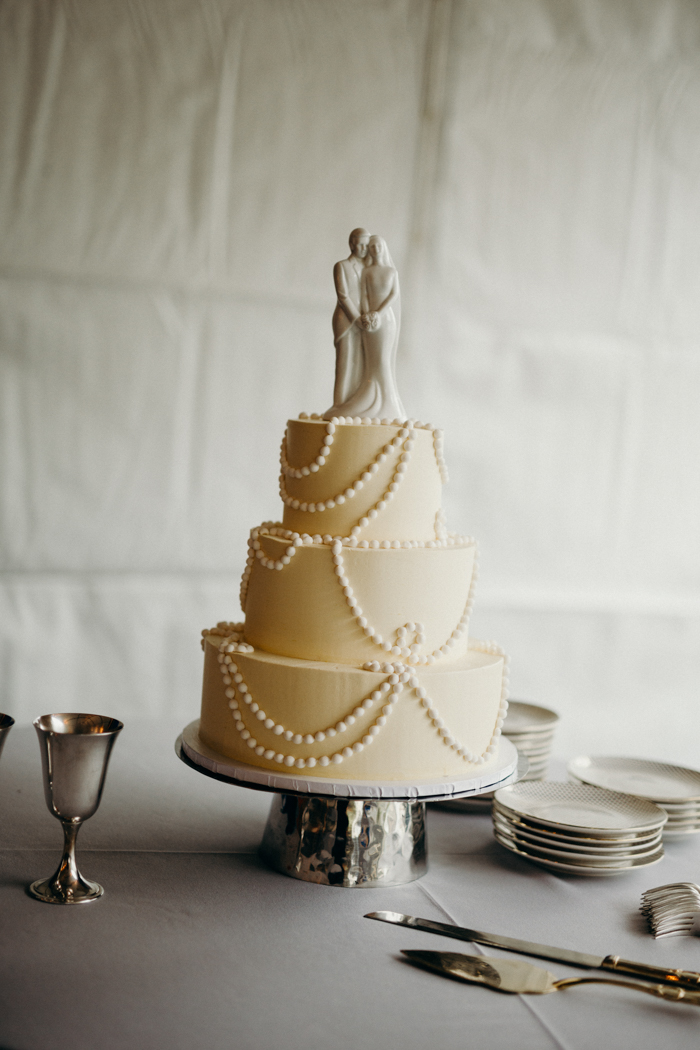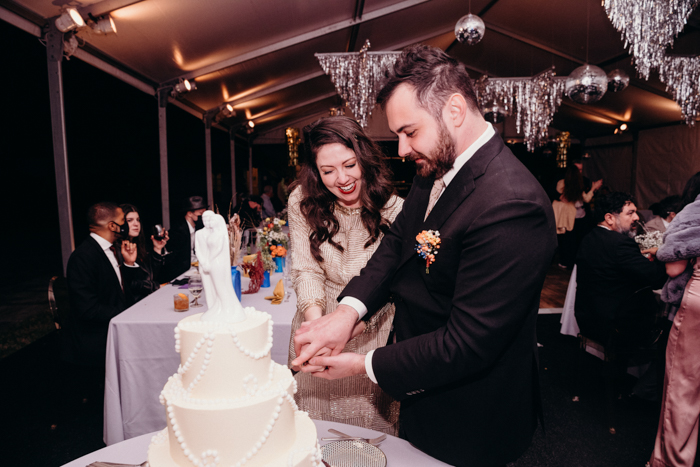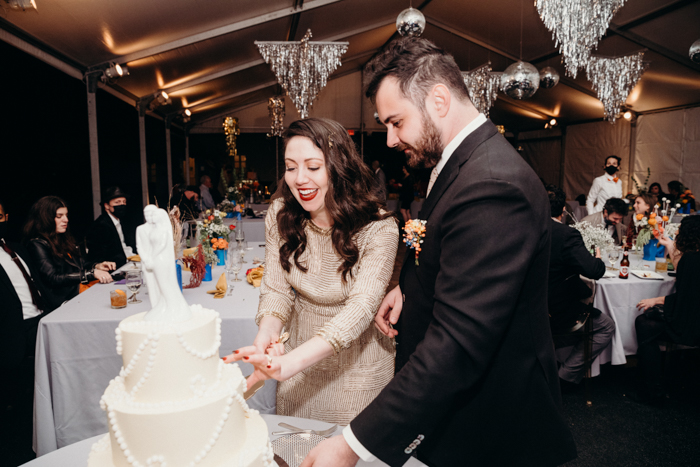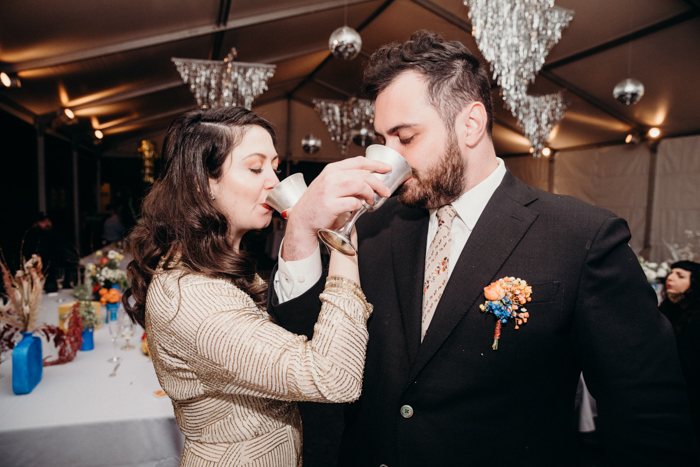 Congratulations to Hilary and Mike on their whimsical and colorful micro wedding. We truly are grateful to Junebug member Jeff Gilmer Photography for capturing and sharing this day with us. Check out his profile in our directory of wedding photographers from around the world.
Then, get started planning your own unique wedding. Check out our guide to planning a unique wedding of your own to kick off the process.