So you've got the ring, named the date and chosen the perfect dress. What's next? It's time to grab your fiance and that scanner, and start shopping! As you've probably heard, gone are the days of simple crystal and china wedding registries. While the traditional gift registries are still the most popular, many couples have branched out to more unorthodox options. We've compiled a list here of our favorite registries of all kinds, for our newlyweds-to-be.

(photo by Jennifer Tai of Jennifer Tai Photo Artistry)
Traditional Registries:
Traditional wedding gift registries are perfect for the couple who needs all the necessities for their newlywed home. From the kitchen to the dining room to the bedroom, a traditional registry will provide you with all the basics and then some. Many couples who already have the essentials simply register for better quality items. This is your chance to get that KitchenAid you've always wanted or those luxurious 1000 thread count sheets you've been dreaming of. Whether you're looking for the bare necessities or just adding to your collection, a traditional registry is right for you. The most popular traditional registries include Macys, Crate & Barrel, Williams-Sonoma, Pottery Barn, Bed Bath & Beyond, and Sur La Table.
Charity Registries:
Many couples are now using their nuptials as a way to give back to the community. Guests can visit the couples online charity registry to donate to various organizations and good causes. This is a trend that has become increasingly popular over the past few years. The I Do Foundation and Changing the Present are two ever popular choices.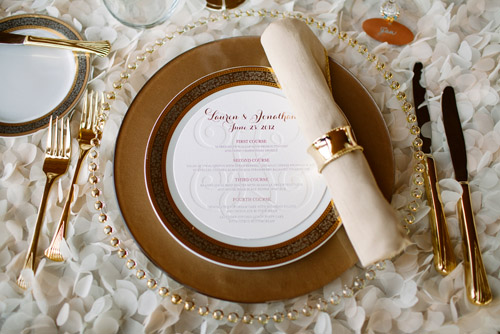 (photo by Dan Stewart Photography)
Honeymoon Registries:
If you already have all the things you need for your home, or maybe even two of everything since you moved in together, think about ditching the traditional and going tropical! Honeymoon registries can allow guests to purchase gifts of anything from airfare to sunset dinners on the beach. This is a great idea for the couple who loves to travel. Besides, lets be honest, everyone needs a good vacation after the chaos of a wedding. Visit HoneymoonWishes, Honeyfund, and Travelers Joy to make your honeymoon dreams come true.
Out-of-the-Box Wedding Registries:
You might be surprised by these creative options! REI has its own registry where adventurous and active couples can register for any item in the store. Get that new mountain bike or set of ski boots you've had your eye on so you can stay active together. If you're more of an epicurean, consider a wine registry. That's right, guests can get you everything from your favorite vintage to a set of glassware through the registry at BottleNotes. Looking to buy your perfect home? Hatch My House allows guests to contribute towards a down payment or a renovation of a home for the happy couple.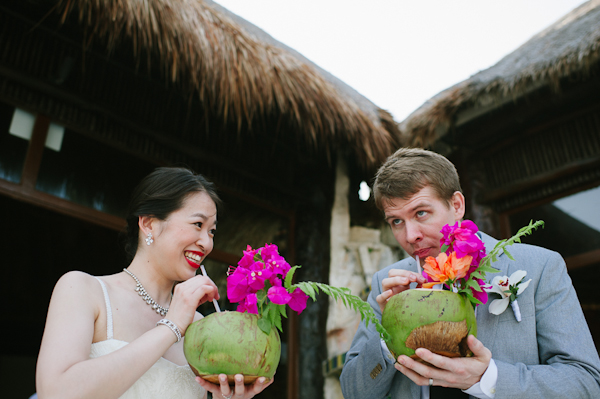 (photo by Shauna Heron Photography, as second shooter for Nora Grace)
Words of Wisdom:
For wedding etiquette basics, consider the following tips for your wedding gift registering process:
Be sure to register for gifts soon after you announce your engagement to provide guidance for all prewedding events.
Register for gifts in a wide range of prices to cover every budget.
Consider your guest list and how that will affect the amount of gifts you need to register for.
Keep a watchful eye on your registry as your prewedding events approach; some couples will need to add more items after the bridal shower, or as the big day draws near.
Wedding etiquette experts consider it a faux pas to include wedding registry information on the wedding invitation. Word of mouth generally works the most effectively, but it is also acceptable to include links to your registries from your wedding website.
Some people refrain from registering because they feel that they already have everything they need, or perhaps they feel uncomfortable asking for gifts. The truth is, having a gift registry helps your guests and is actually considered good wedding etiquette. Your friends and family want to buy you gifts that they know you'll enjoy and appreciate – providing a registry gives them guidance and reassurance. You can even choose multiple places to register if you want to appeal to your grandmother's sense of tradition as well as your friends budgets and creativity.
Just remember, whatever you do choose, there is a registry out there for you. Really consider your lifestyle and register for what you want as a couple. Are you just starting out? Are you already a homeowner? What are you passionate about? Not everyone begins marriage from the same place in life, so choose what is right for you.