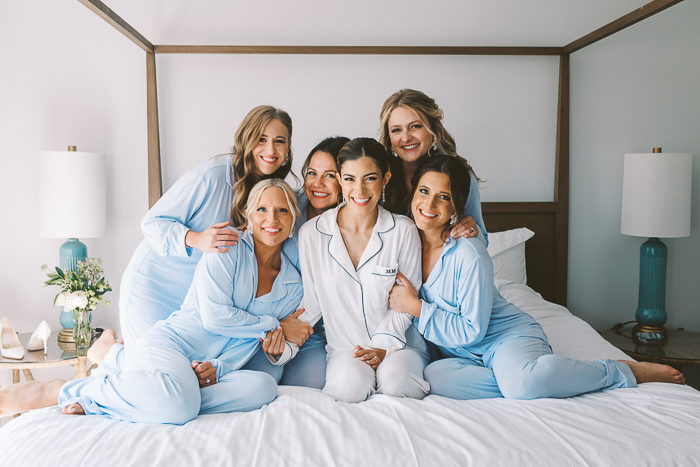 Wedding attire goes far beyond a beautiful wedding dress or sharp tuxedo. You also have to think about what you're going to wear while you get ready for the day alongside your wedding party. This is going to be photographed, after all. And there's nothing we love more than nearlyweds matching their bridesmaids and groomsmen while they prepare for one of the most special days of their lives.
With so many options to choose from, it can be hard to decide where to shop. Fortunately, Eberjey is making it easy for you. With their new wedding collection, you can find everything from wedding pajamas for you and your party, PJs for the bachelorette party, and lingerie and robes for your honeymoon.
Eberjey's Concierge Program
Wedding planning is already stressful enough. You shouldn't have to worry about picking out the perfect wedding day gifts for your party. With the help of Eberjey's concierge team, picking out PJs and other gifts is a breeze. Even more? They'll set you up with discounts up to 20% off for large orders and you'll receive a special surprise on your anniversary when you work with one of their personal shoppers. That's what we call a win-win.
Wedding Pajamas
For the Bride
If you're looking for some "getting ready" pajamas, look no further. With classic ivory options (both in long sleeves and short sleeves), along with colorful choices, you can stand out from your bridesmaids with these stunning options.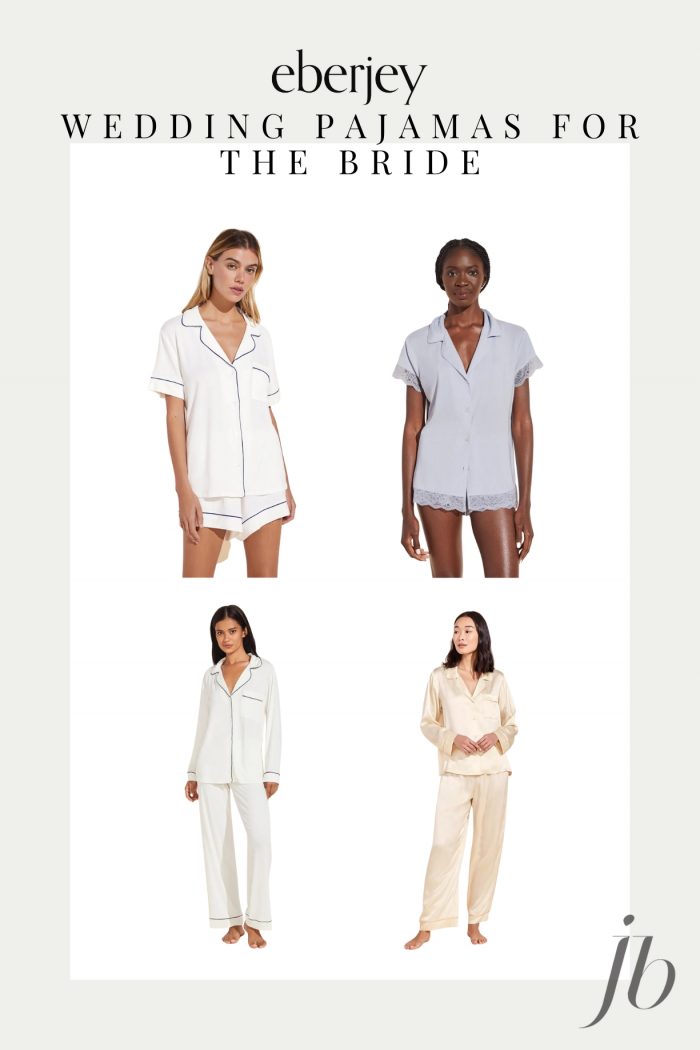 Gisele Relaxed Short PJ Set | Malou Modal Short PJ Set | Gisele Long PJ Set | Inez Washable Silk Long PJ Set
For the Bridesmaids
Gifting your bridesmaids a pair of pajamas not only makes for a memorable photo-op before the wedding, but it's also a gift that you can feel confident they'll use far beyond your big day. Want to take it a step further? Opt to monogram each pair.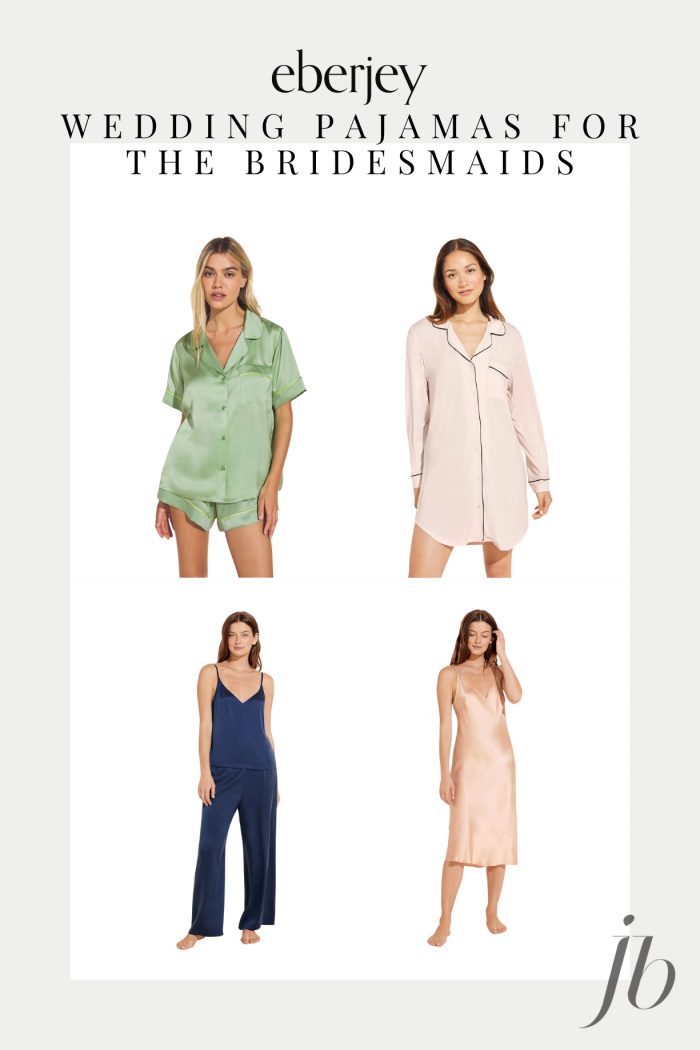 Inez Washable Silk Short PJ Set | Gisele Sleepshirt | Inez Washable Silk Cami & Pant PJ Set | Inez Silk Slip Dress
For The Groom and Groomsmen
The bride and bridesmaids aren't the only ones who should get to wear soft pajamas on the morning of the wedding. Eberjey also has a men's line that is just as high-quality and stylish–because they deserve to look good on their big day too.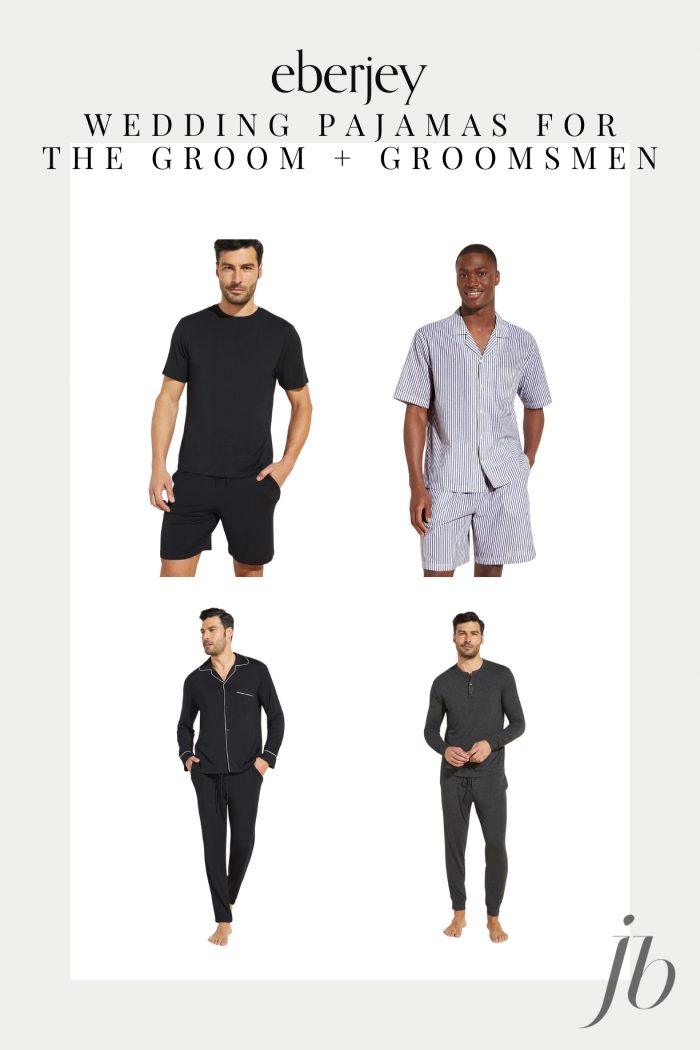 Henry Modal Short PJ Set | Men's Organic Sandwashed Cotton Short PJ Set | William Modal Long PJ Set | Henry Modal Long PJ Set |
Bridal Lingerie
Whether you're looking for something to wear once all of your guests have gone home or you want something that will help spice up your honeymoon, opt for this bridal lingerie. Smooth-to-the-touch lace and soft fabrics are perfect for the big day and every day after.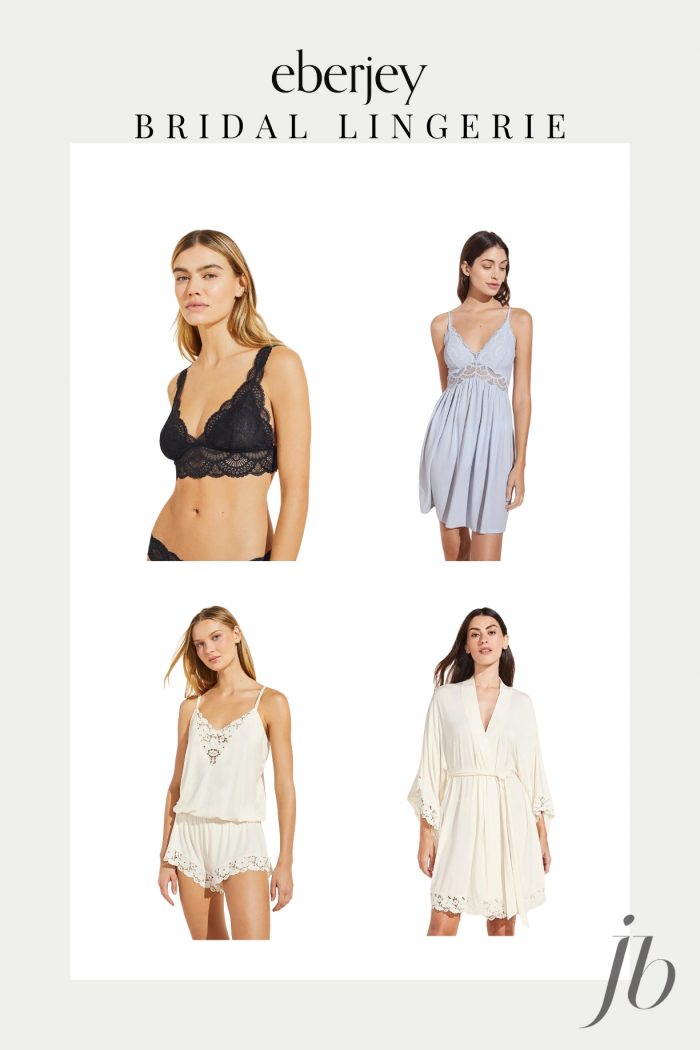 Mariana Bralette | Mariana Modal Chemise | Naya Modal Romper | Naya Modal Robe
Honeymoon Attire
Once the wedding is over, it's time to think about that nice vacation you get to enjoy now that the stress is over. That's right–we're talking about the honeymoon. From plush hotel-quality robes to breezy linen dresses that make for great bathing suit cover-ups to bikinis that are the epitome of bridal, Eberjey will help you get away in style.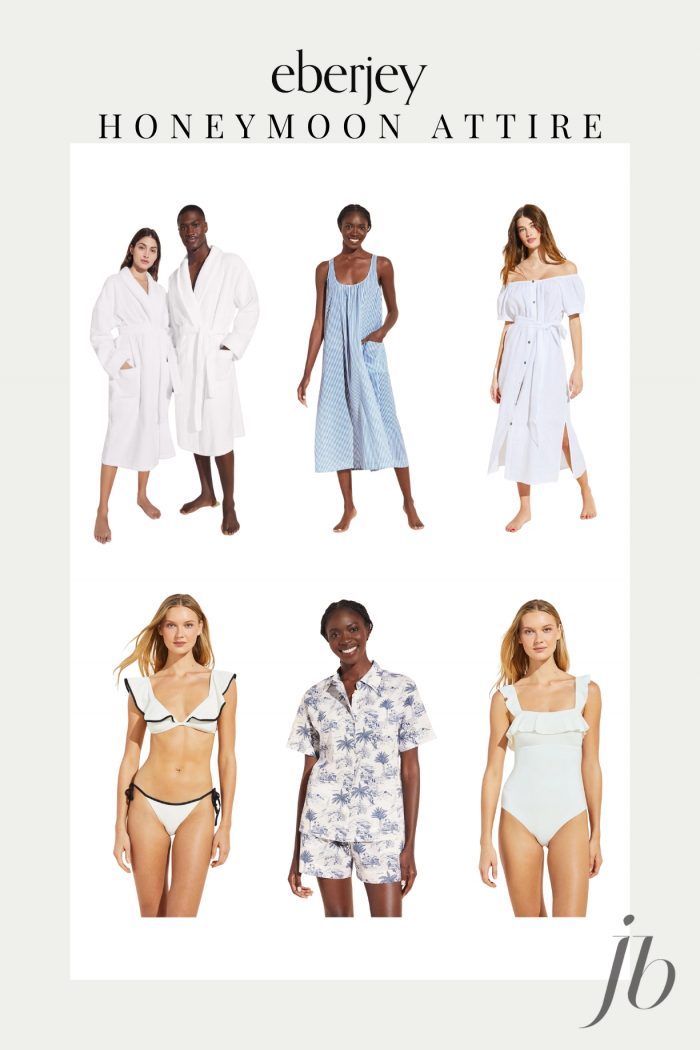 Terry Gender Neutral Robe | Organic Sandwashed Cotton Two-Way Dress | Harper Linen Dress | Graziela Textured Bikini Top | Organic Sandwashed Cotton Printed Short PJ Set | Jane Smooth One-Piece
Falling in love with these wedding styles as much as we have? We can't blame you. Head over to Eberjey to get shopping for all of your wedding needs.