Finding the perfect wedding dress is without a doubt one of the most exciting decisions for a bride-to-be! Quite possibly the most beautiful garment you will ever wear, choosing your wedding dress should be an experience of a lifetime, but for many brides, the prospect of finding "The One" can be an overwhelming and even daunting task. So, we've asked Trish Lee, an up-and-coming San Francisco-based designer specializing in bespoke vintage-inspired wedding gowns, to share her advice for navigating your wedding dress shopping process.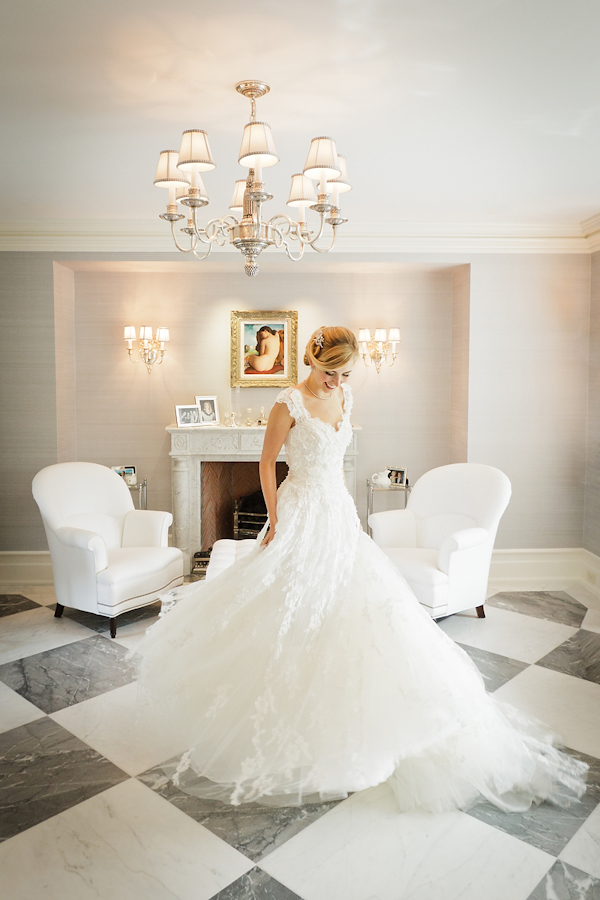 photo by Brian Dorsey Studios
What can a bride do to prepare before she begins her wedding dress selection process? Assuming she has her venue locked down, my best advice: don't over-think it. Pull a few looks that resonate with you so you have a starting point, set a budget, and then make an appointment. Make sure it's on a day/time that you've mentally set aside for dress-shopping. Do not squeeze in a shopping appointment haphazardly. Wedding dress shopping requires your full mental presence and you'll be doing yourself a favor if you're prepared to assess each gown you try on and give feedback to your consultant, so she can pull the right looks for you.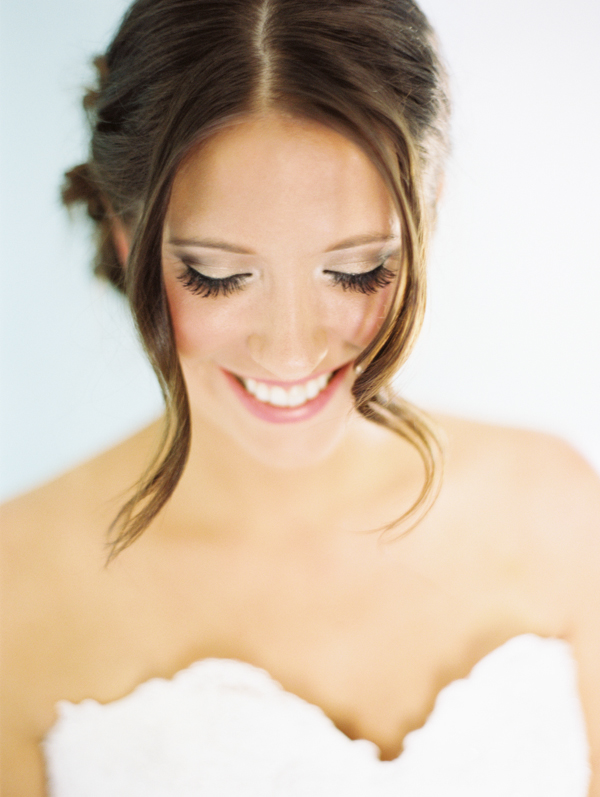 photo by Erich McVey
Who should a bride bring wedding dress shopping with her? What do you recommend for brides with a large entourage? I see this happening all the time, where brides bring their whole entourage from bridesmaids to mother to co-workers, select a favorite gown, and then call back a day later exclaiming how she can't remember what the gown looked like because she was too distracted by all the chatter or that she was carried away by everyone else's reaction and just went along with the group consensus.
I highly recommend bringing one trusted friend that knows your style and will be honest and tactful. Once you've narrowed it down to your favorite one or two, maybe bring a different person to this final appointment if you want to share the experience with say, your mother.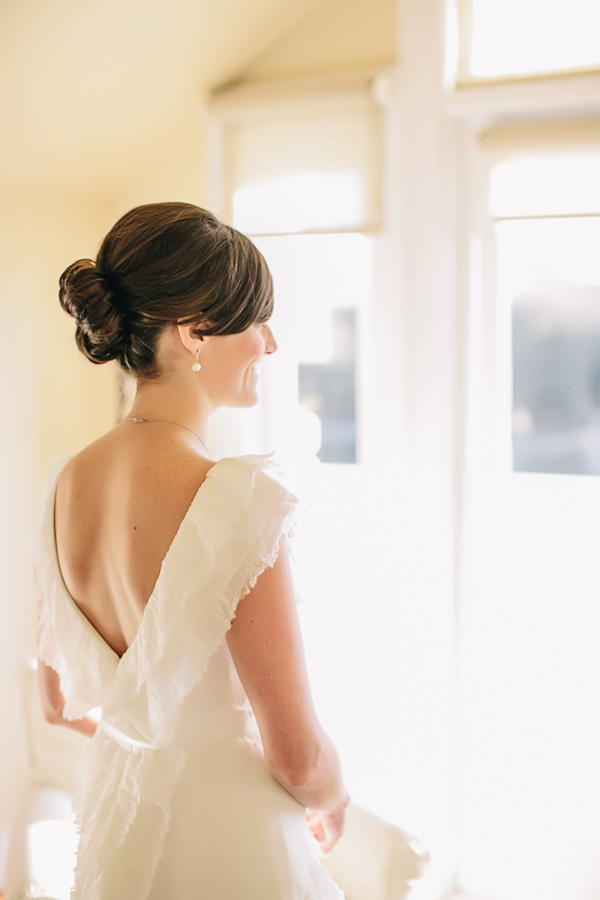 wedding dress by Carolina Herrera, photo by Vue Photography
What is the best mind set for brides to have during the search for the perfect gown? Hands down: keep an open mind. I would say that 75 percent of brides end up falling in love with a wedding dress she never would have envisioned for herself. Any time you set too many expectations on what the perfect dress will be, you'll miss out on something amazing that your dress designer or consultant might suggest. Remember, they are experts because they have seen hundreds if not thousands of brides go through this exact process. They know what the gowns look like on different body types, and wedding dresses look really different on the hanger, so don't be afraid to try on that "plain" silk crepe number, it might turn out to be stunning especially with the right accessories.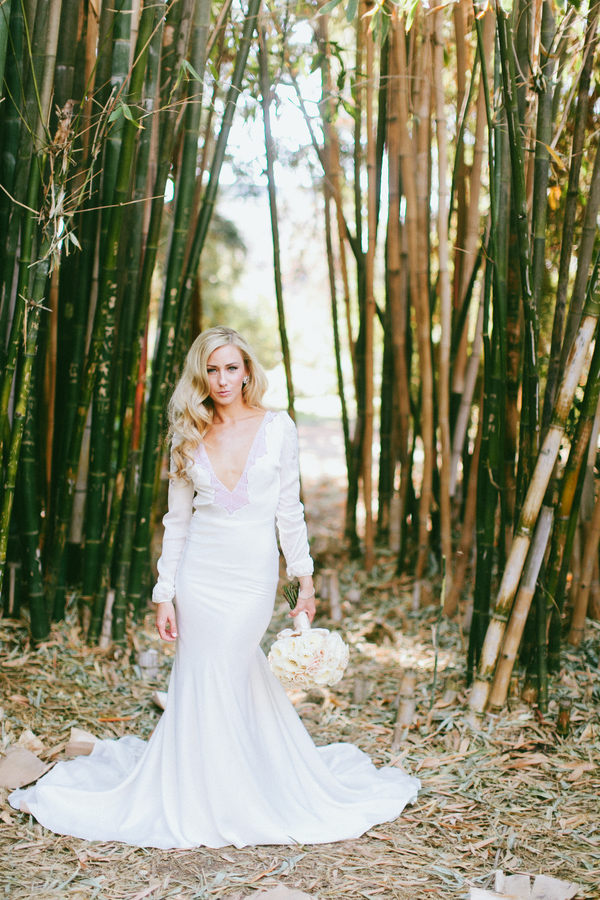 Wedding dress by Inbal Dror, photo by Wai Reyes Photography
Do you believe in "love at first sight" when it comes to a bride seeing her gown for the first time? No, I don't believe in "love at first sight" for everyone. I think this is a personal experience. Some brides fall in love with their partner on sight and some fall for their best friend of 10 years. Pick the gown that makes you feel like a better version of yourself and trust your instinct. You'll never be able to try on every dress. Don't fall into the trap that more is better.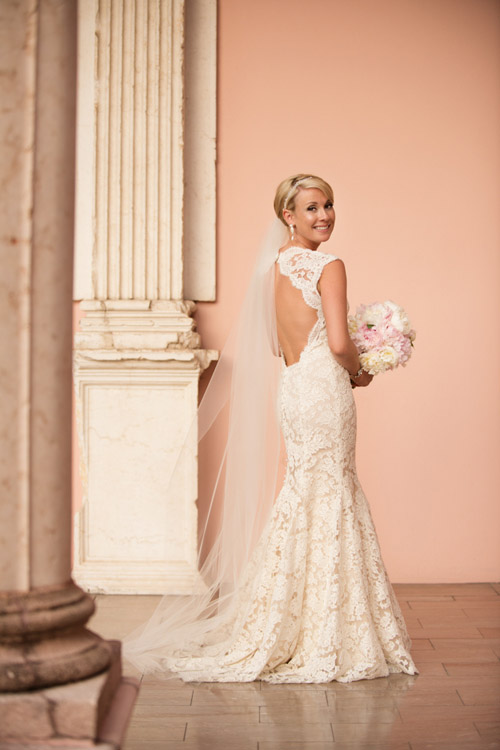 Wedding dress by Monique Lhuillier, photo by Liga Photography
What should brides consider before making a final decision? Undergarments. I could talk all day about undergarments. Oftentimes, you try on a gown with a regular bra, but you should know the exact type of undergarment you'll need to wear with your actual gown. If your wedding dress is backless, what are you comfortable wearing, or not wearing, underneath? Does the gown requires shapewear or a petticoat/crinoline? Will you be comfortable wearing this all day? You will be wearing your gown and its accoutrements all day, and nothing shows more on your face like discomfort.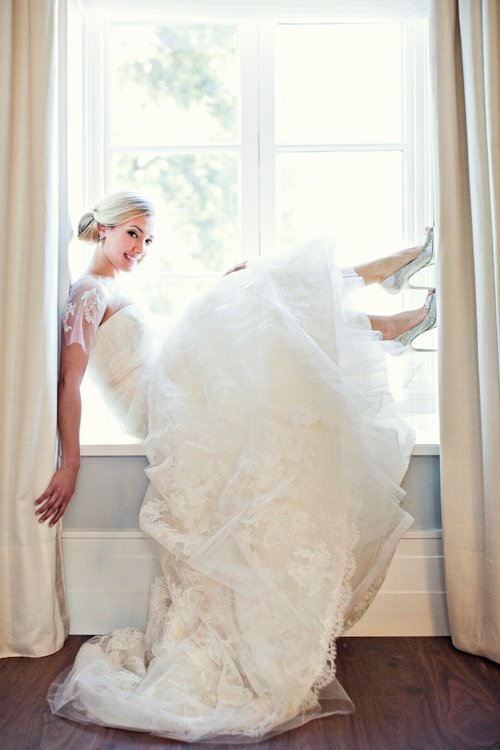 Wedding dress by Vera Wang, photo by Joy Marie Photography
Any last advice? Put on a little make-up, comb your hair, and wear nice undergarments. There's nothing like bed-head, dark under-eye circles, and a sports bra ruining the dress shopping experience. You can try on the most gorgeous gown and make it look awful if you don't look and feel your best.
One last thing, bridal sizes are not friendly. When a wedding dress is a size 10, it really is like a street size 6. Just go with it!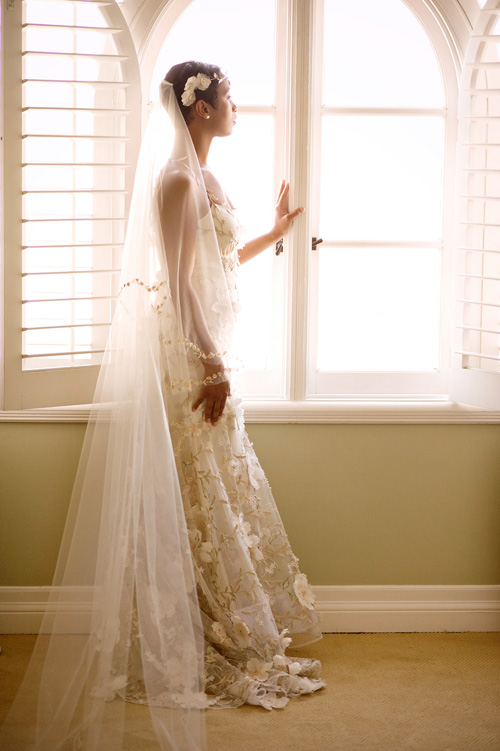 Wedding dress by Claire Pettibone, photo by Next Exit Photography
A huge thank you to Trish Lee for sharing with us her wedding dress shopping wisdom!
Are you just beginning your search for the perfect wedding dress? Be sure to hop on over to the Junebug Wedding Dress Gallery to view some of our most favorite designers and couture gowns. And don't forget to check out the Trish Lee San Francisco collection while you're there!