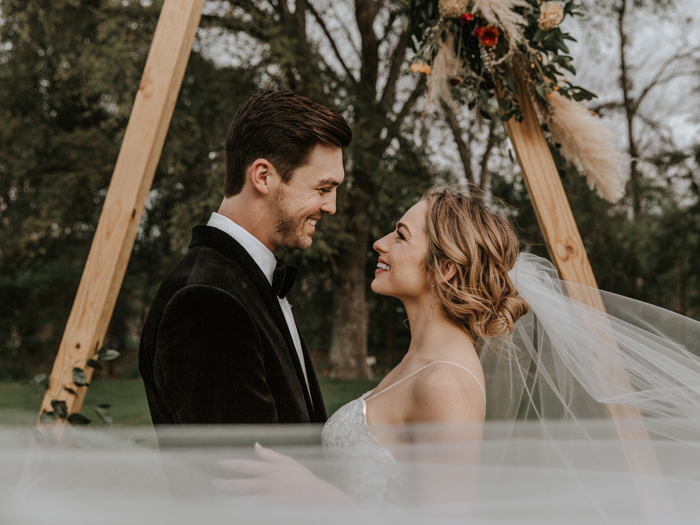 Carrigan and Jared's wedding at Barr Mansion was a beautiful mix of boho and rustic vibes in muted tones that totally transformed the Austin venue. Their outdoor ceremony was framed with an a-frame arch created by the groom's father and pampas grass arrangements done by Remi + Gold. Their indoor reception was full of cascading florals, natural textures, whimsical table decor, and handmade place cards. For an additional treat for their guests, Carrigan and Jared also hired one of Austin's most beloved creative teams, Typewriter Rodeo, to write on-the-spot poems for everyone to take home. We're totally in love with Carrigan's romantic lace-top gown from Blue Bridal Boutique and Jared's stylish velvet suit jacket, which gave the overall feel a modern yet timeless feel. John David Weddings did a phenomenal job capturing every moment of this beautiful Austin wedding!
The Couple:
Carrigan and Jared
The Wedding:
Barr Mansion, Austin, Texas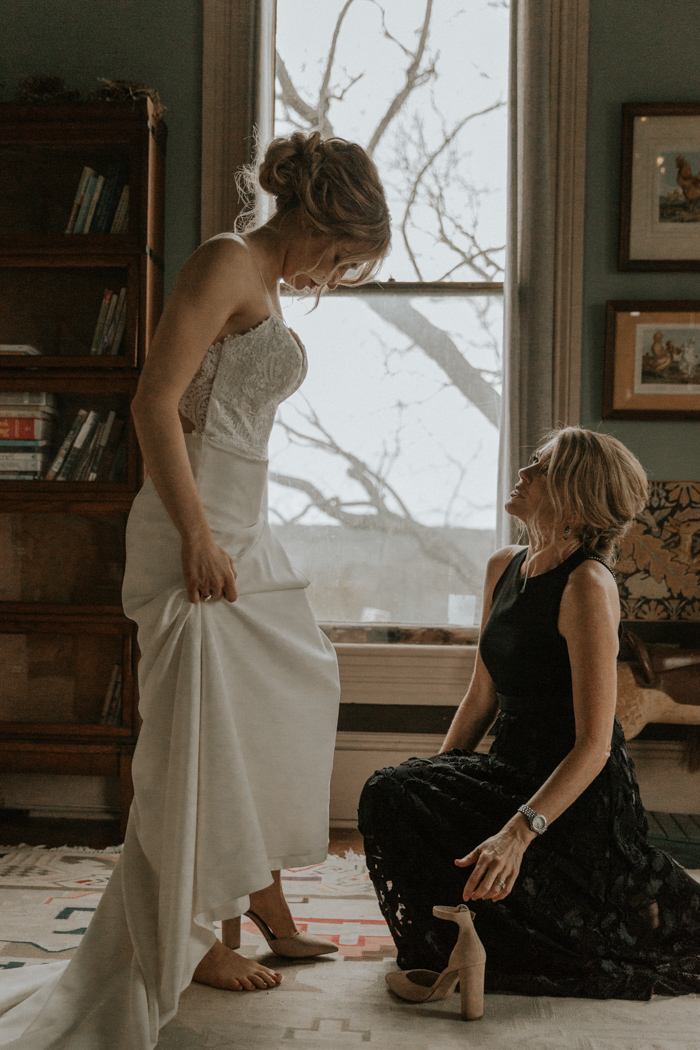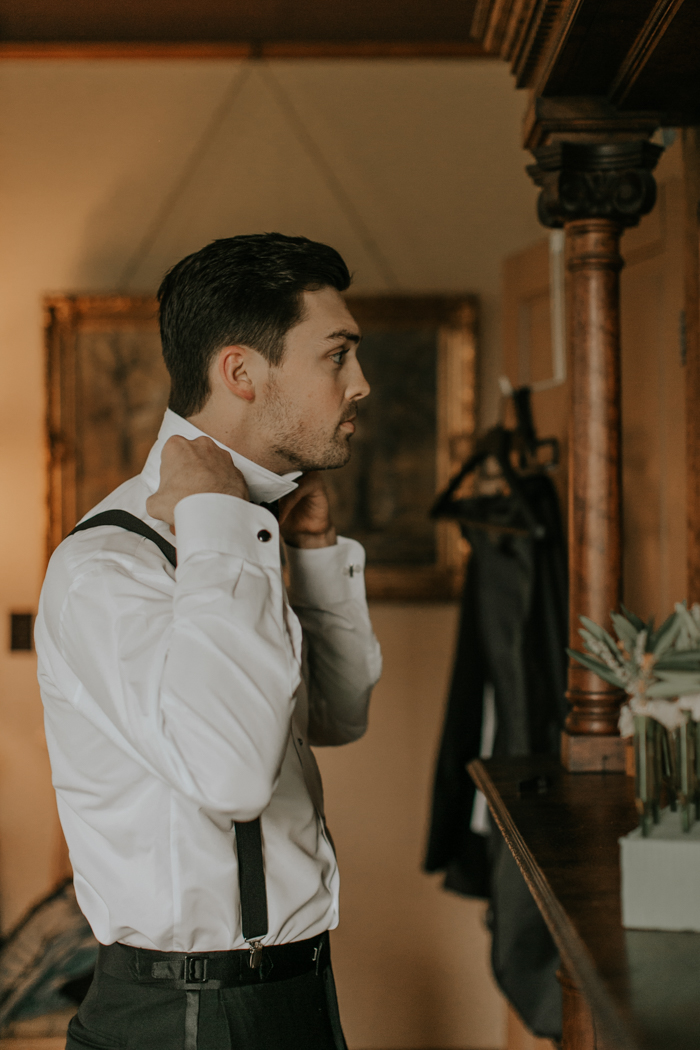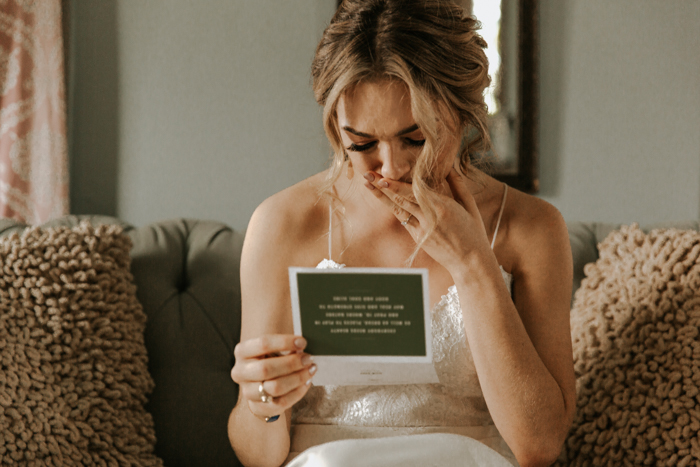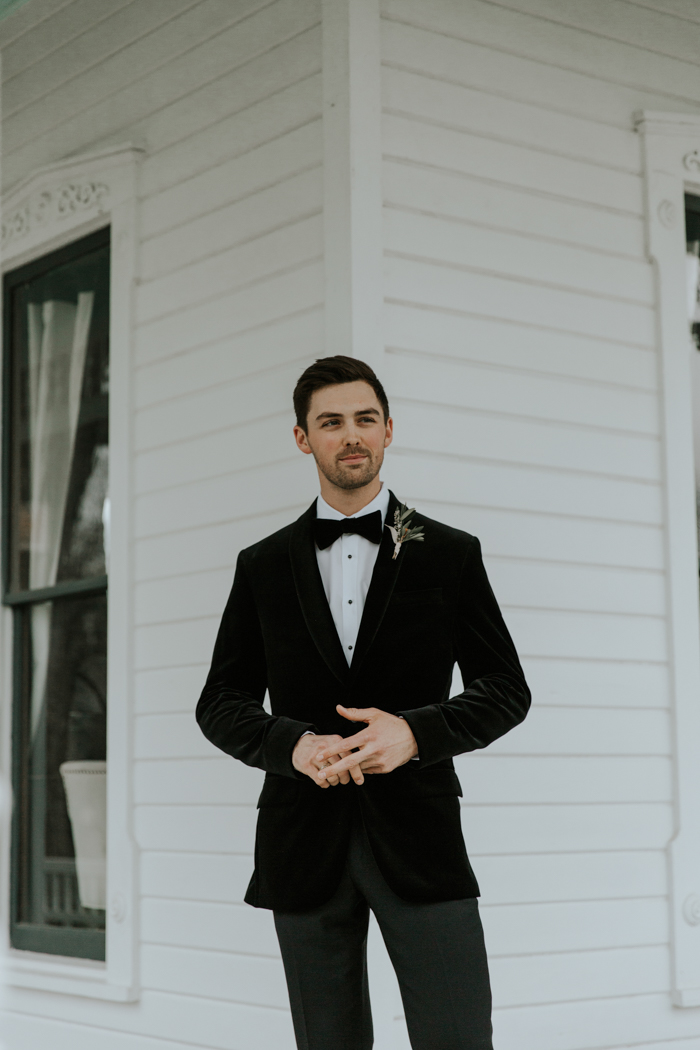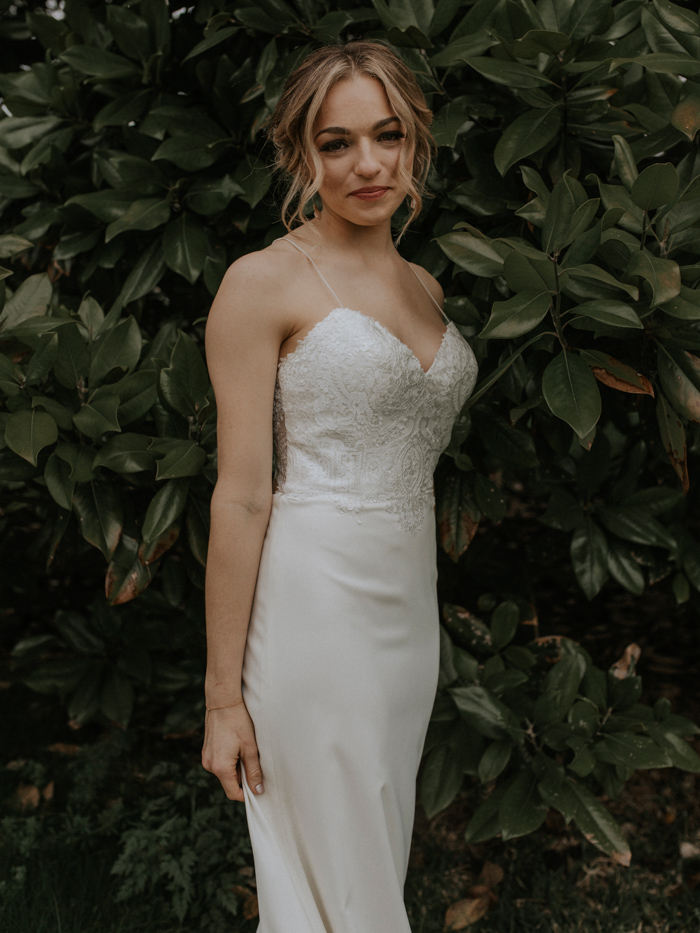 <
em>We really wanted our wedding to feel and reflect us: a harmonious blend of nature and the outdoors, retro, yet still formal and elegant. We also wanted our wedding to feel almost like another world — from the moment our guests arrived to the moment they left — we wanted everything to be ethereal. It turned out almost medieval, which was totally okay. Guests were greeted with hand-painted banners and a quartet, velvet ribbons, and cascading flowers. We had a feast-style dinner by candlelight and drank wine from goblets. Everything was chosen with a purpose and made it a lot more meaningful to us.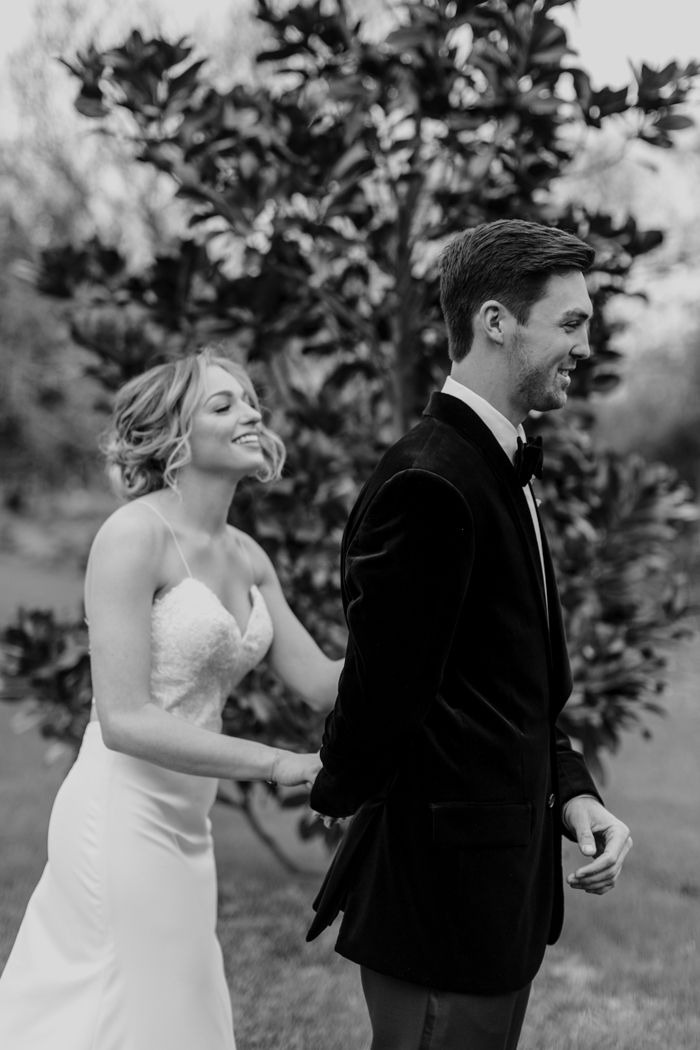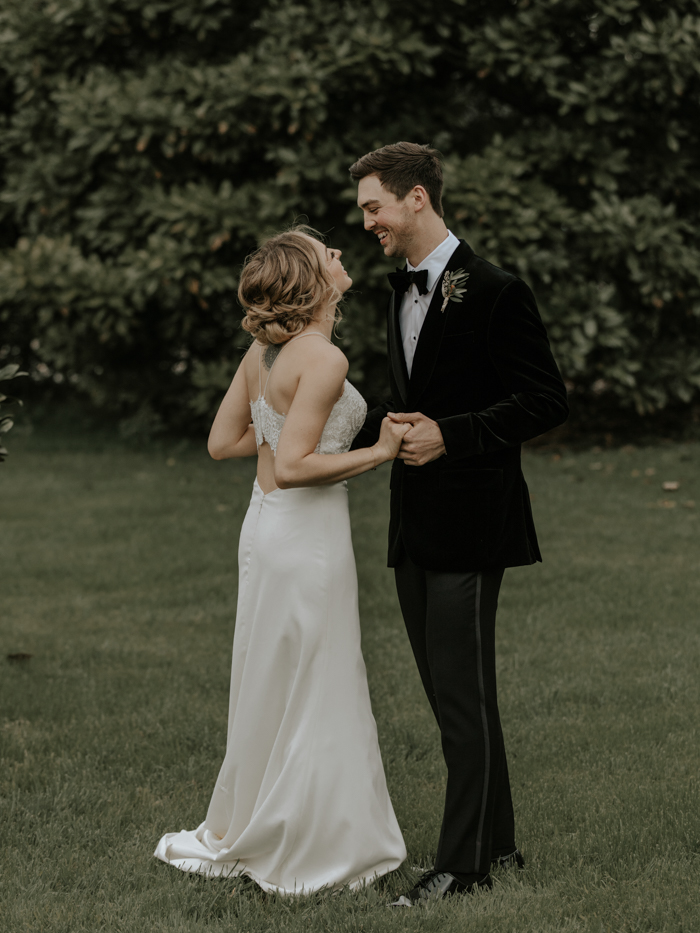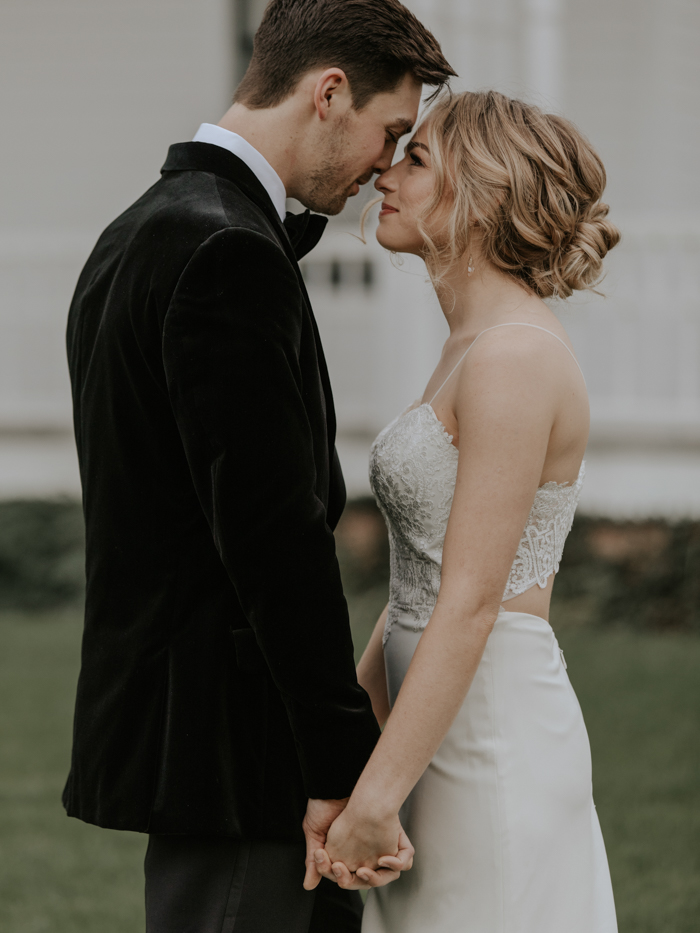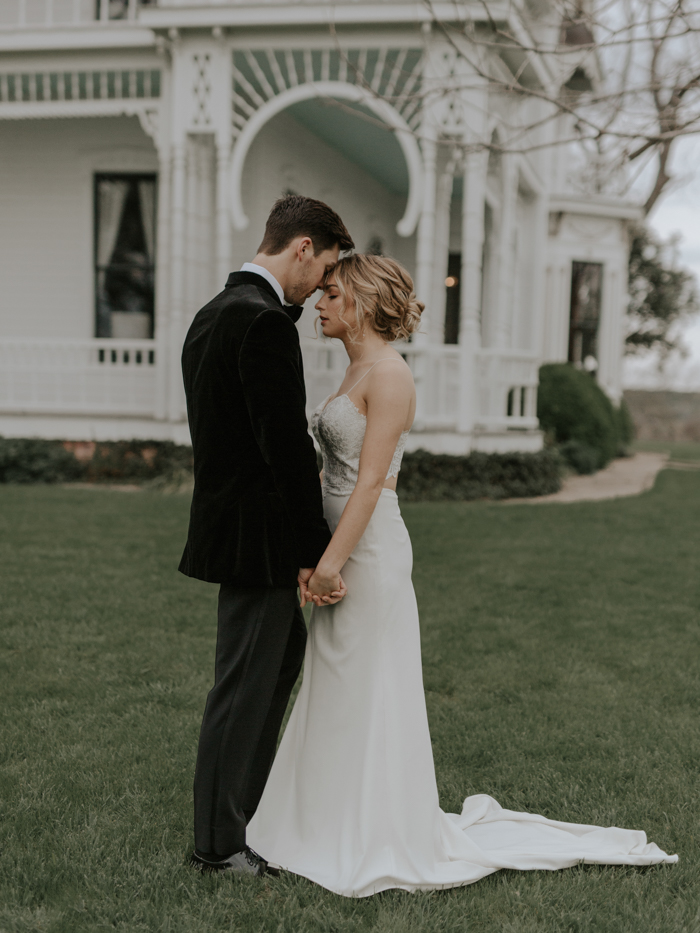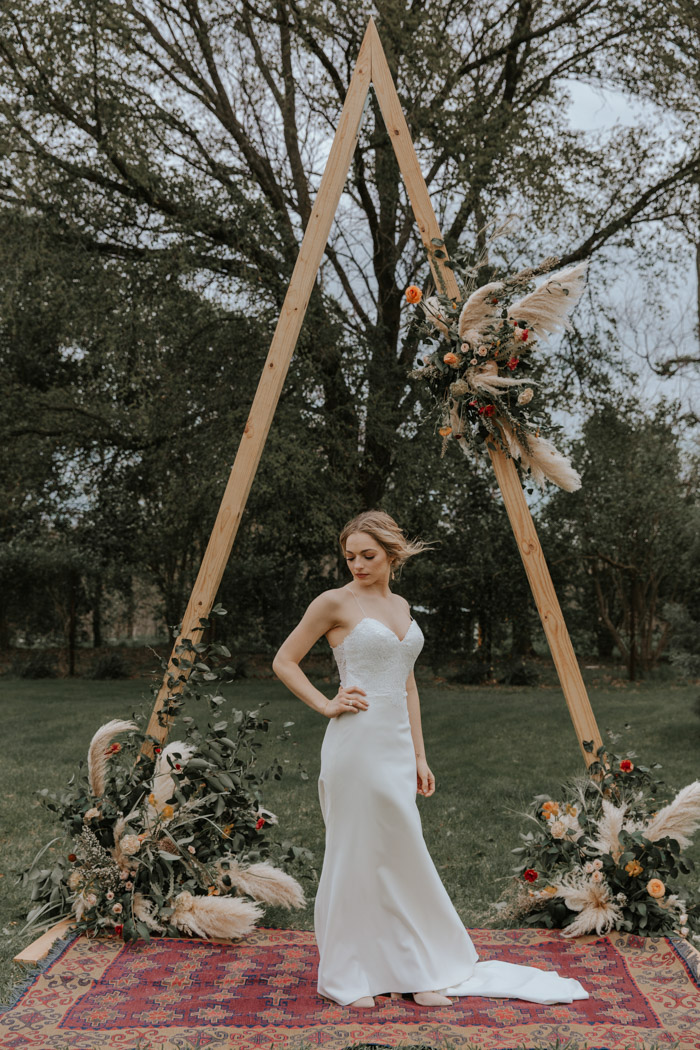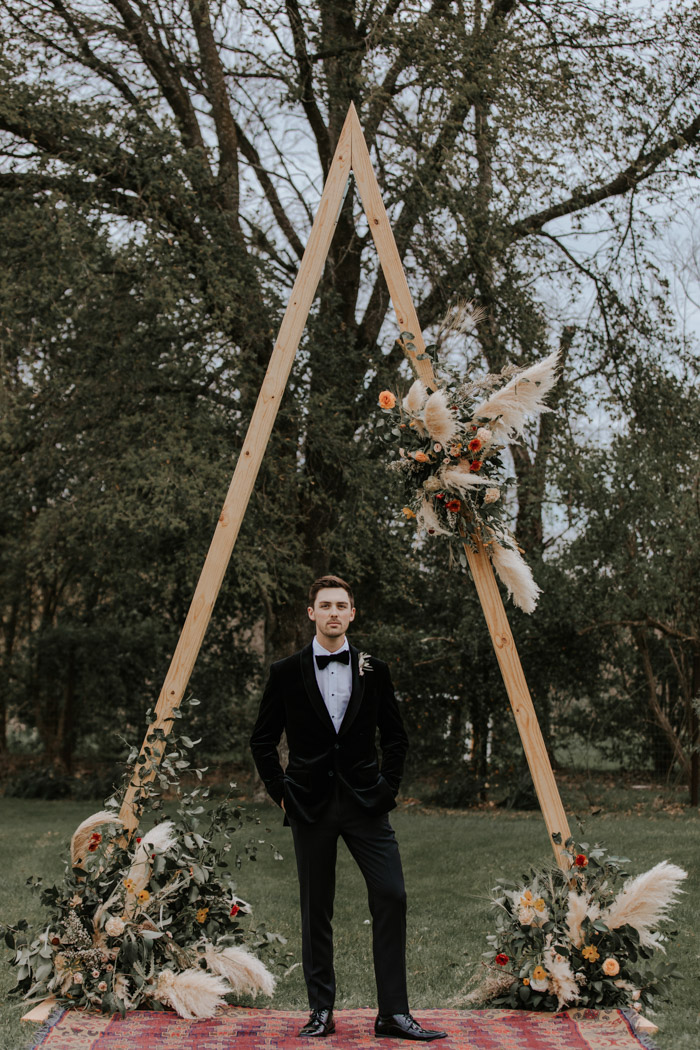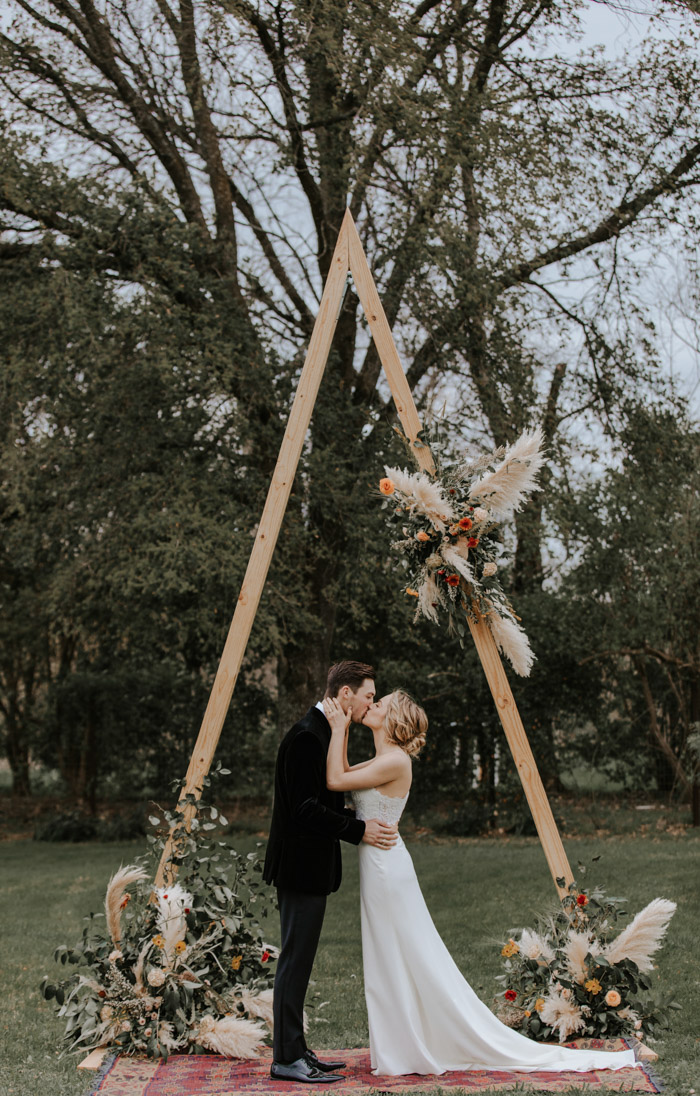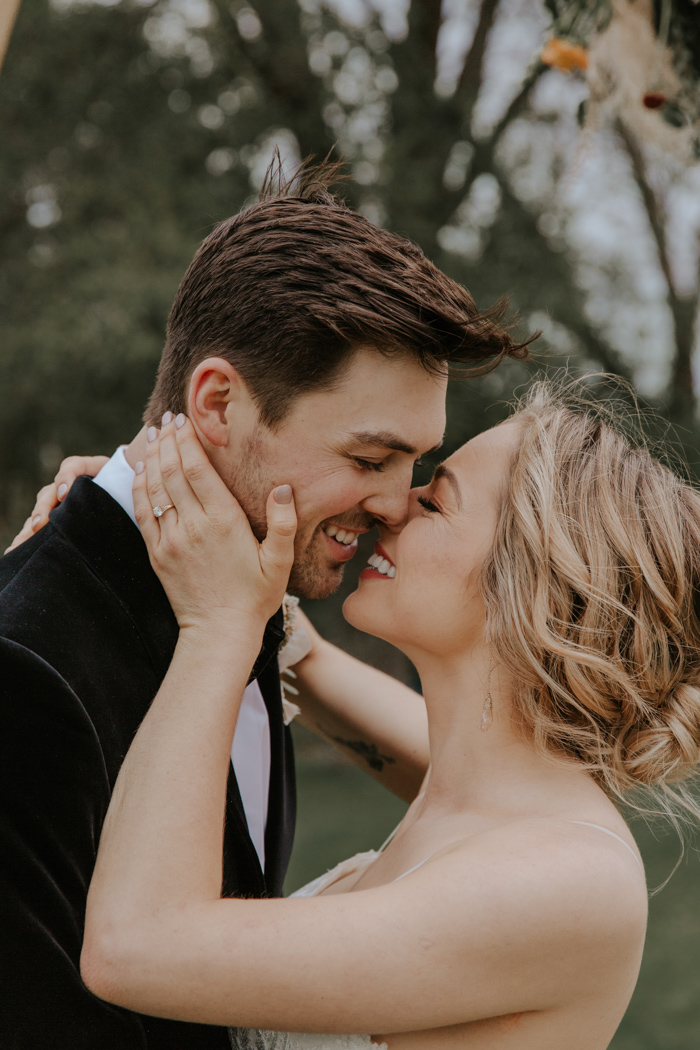 We originally chose very simple white and greys as our wedding colours. Yet, we both love the outdoors and wanted our wedding to reflect deep canyons and wide desert spaces. We used orange and mauve flowers mixed with pampas grass, as well as emerald velvet table tops and rust accents. Who cares that it was spring? We went for the fall colours anyway.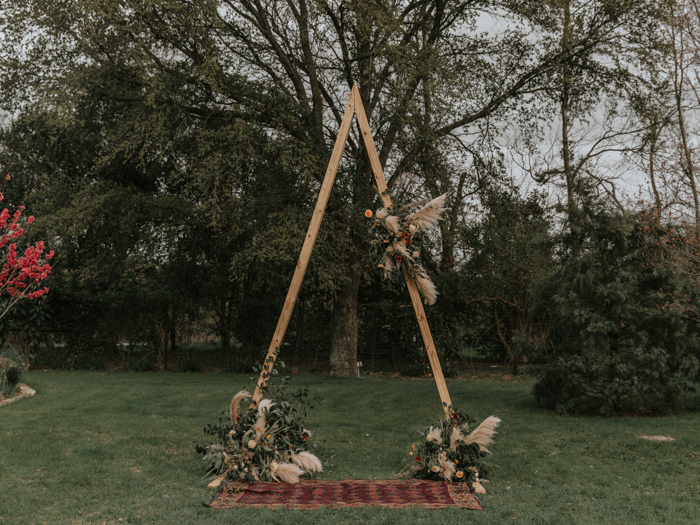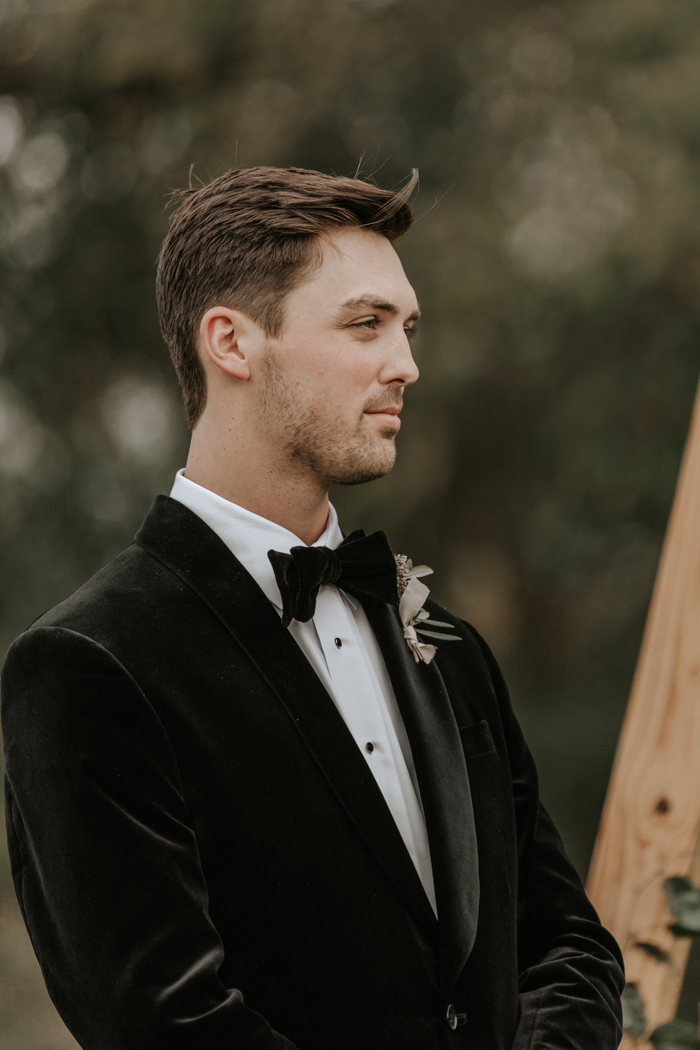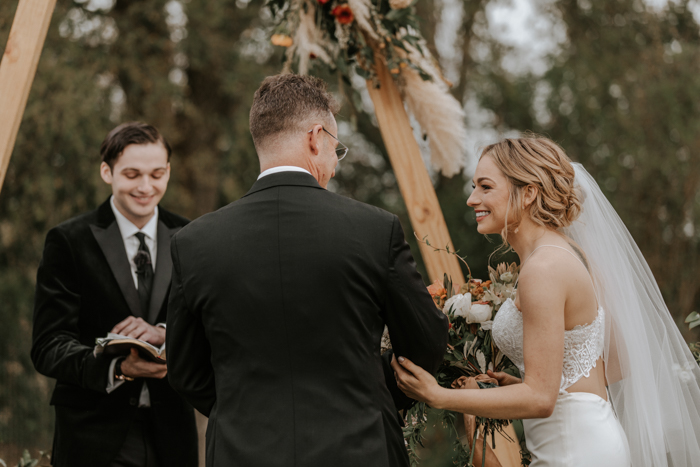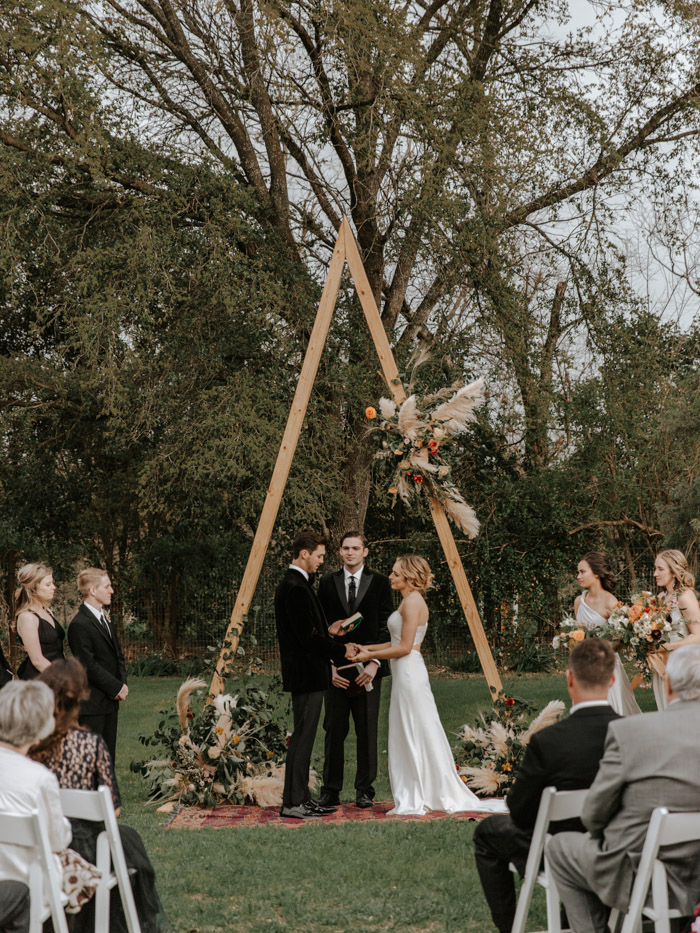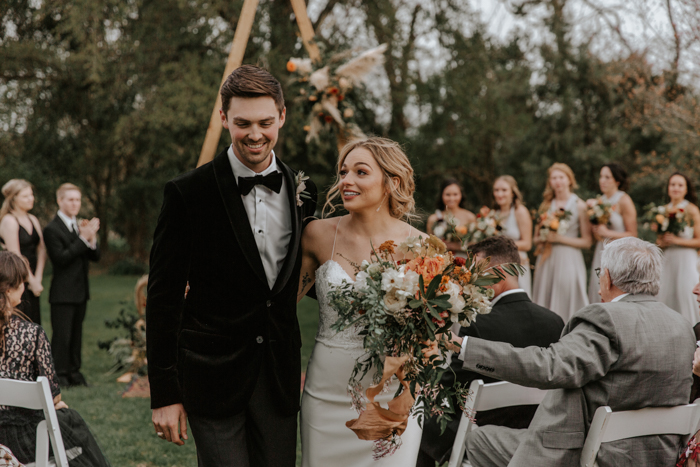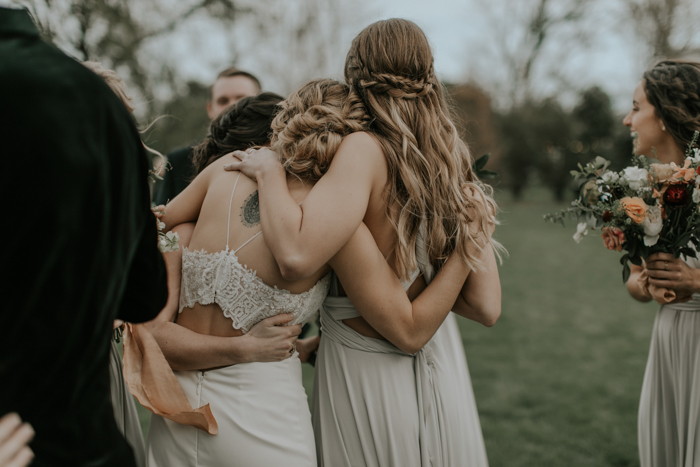 Our photographer was incredible. He got all of the detailed and candid shots you could ever want on your wedding, yet did so unobtrusively. Most of the time you didn't even notice he was there, yet when you look through the photos it seems like he was in ten places at once. When doing portraits he knew exactly how to pose us efficiently so we didn't have to take away too much time from our wedding day. on top of that his editing style is exactly what we wanted. I recommend him to everyone!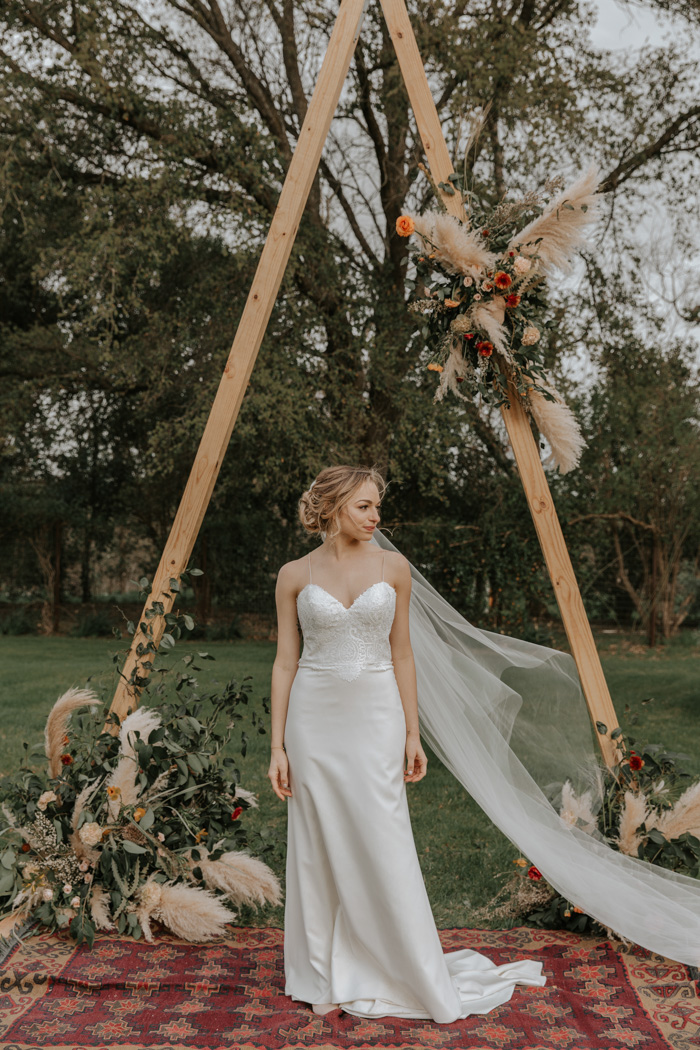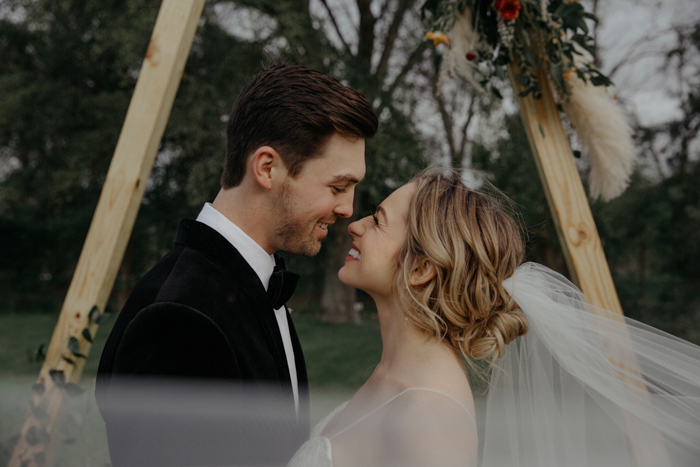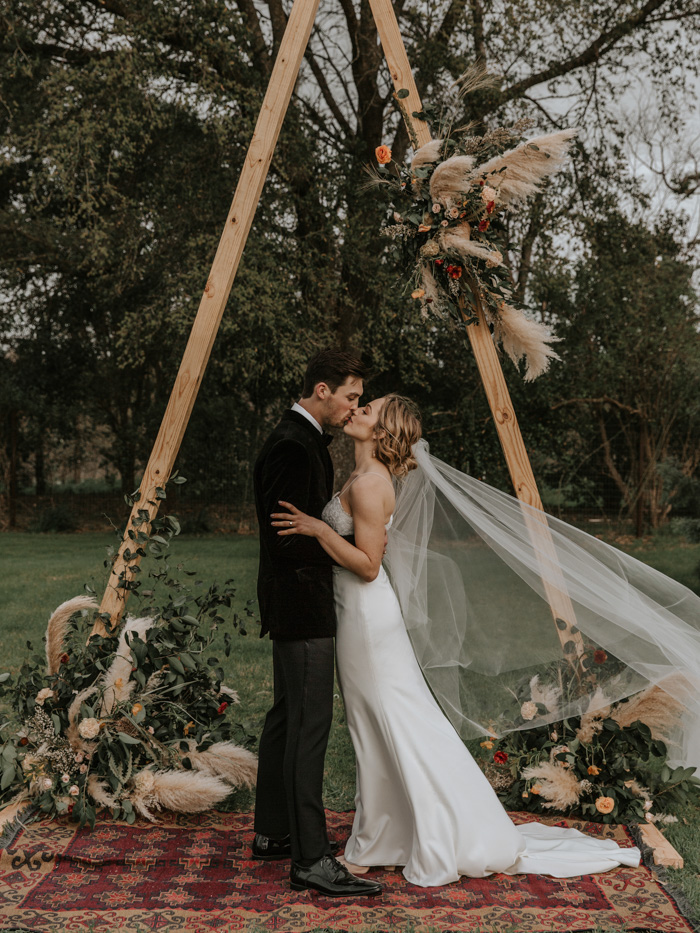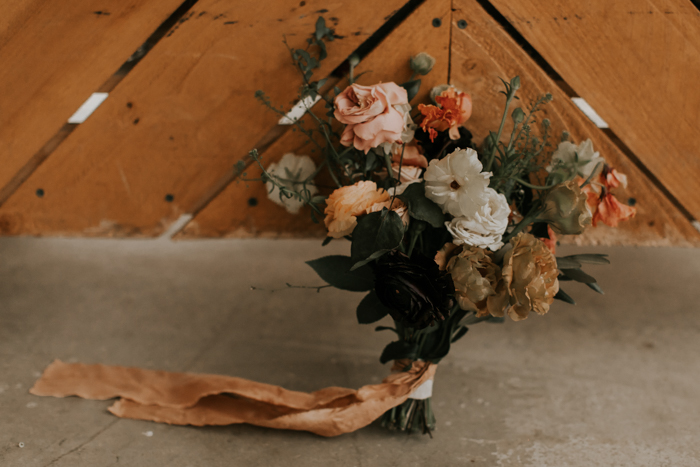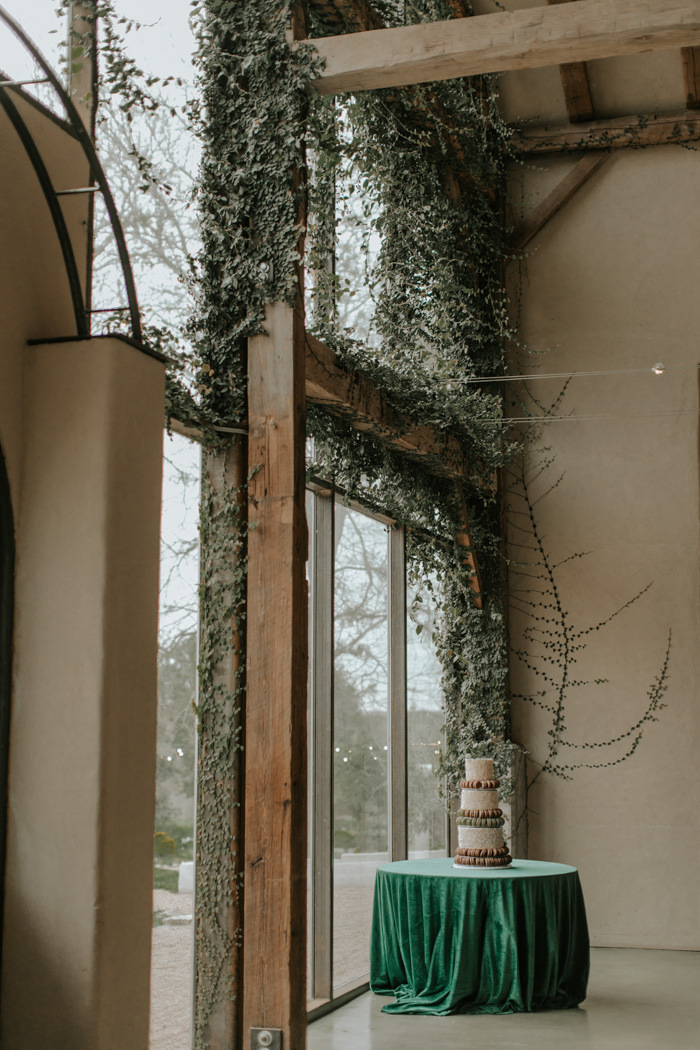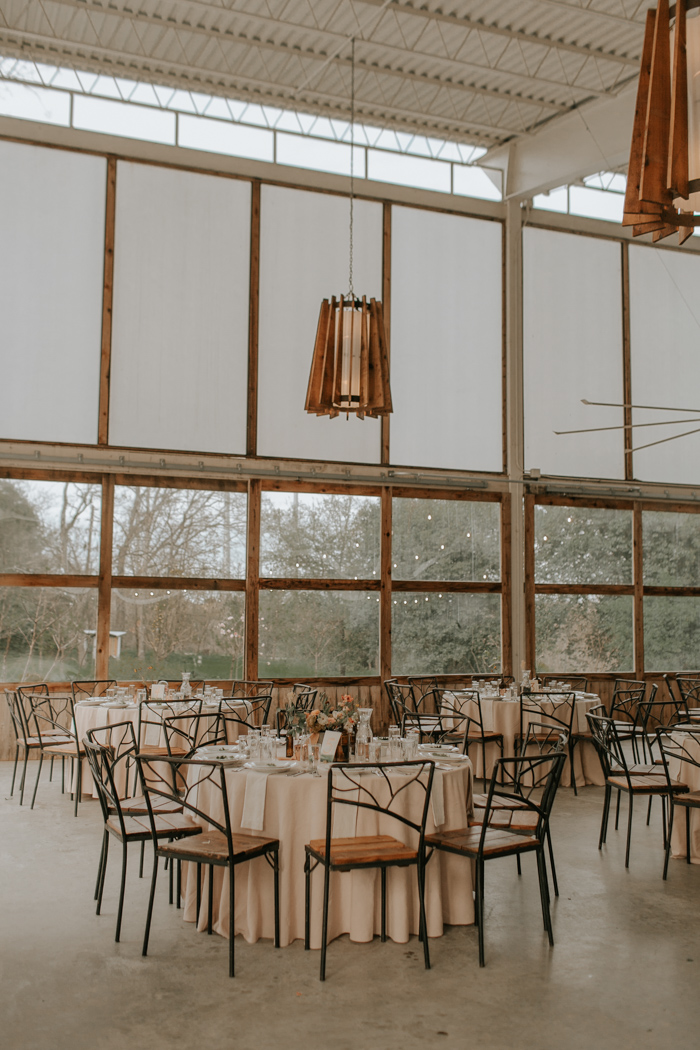 Poetry and hand-written letters was a large part of our relationship. For our wedding favors, we hired on-the-spot poets who wrote poems for the guests on typewriters! The guests would tell the poets a word or an idea, and within minutes have a lovely poem typed on vintage parchment paper to take home.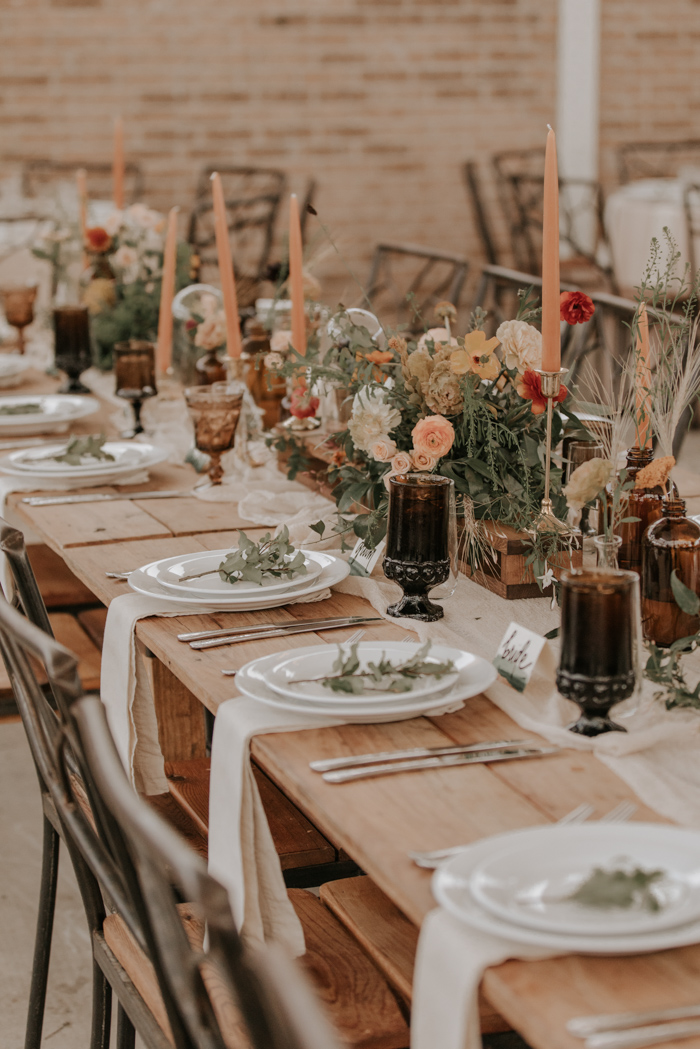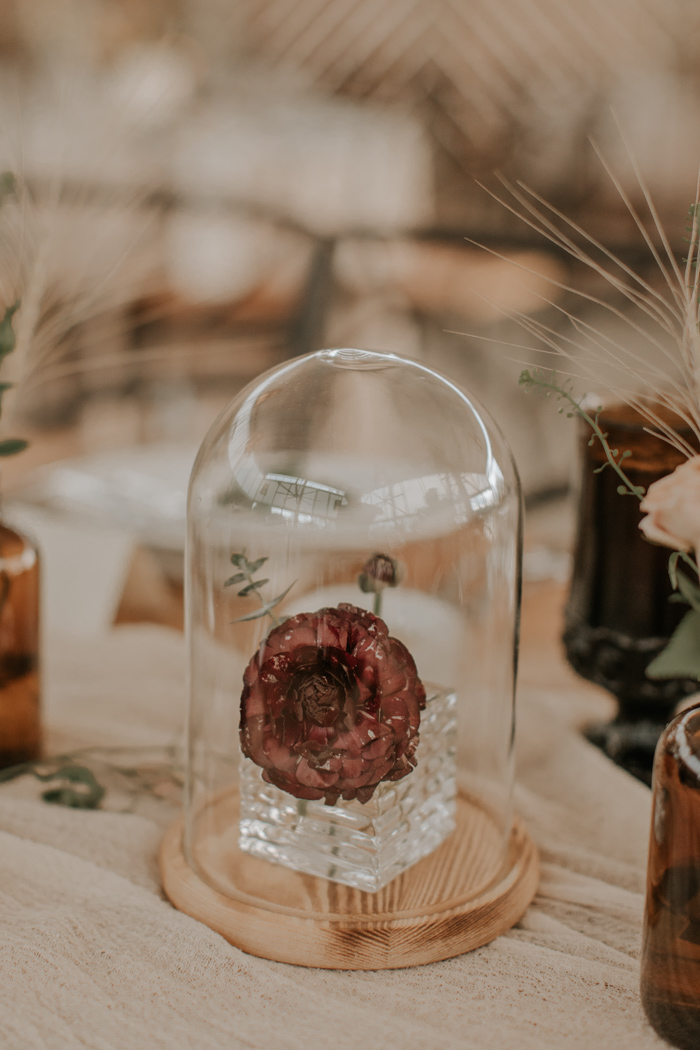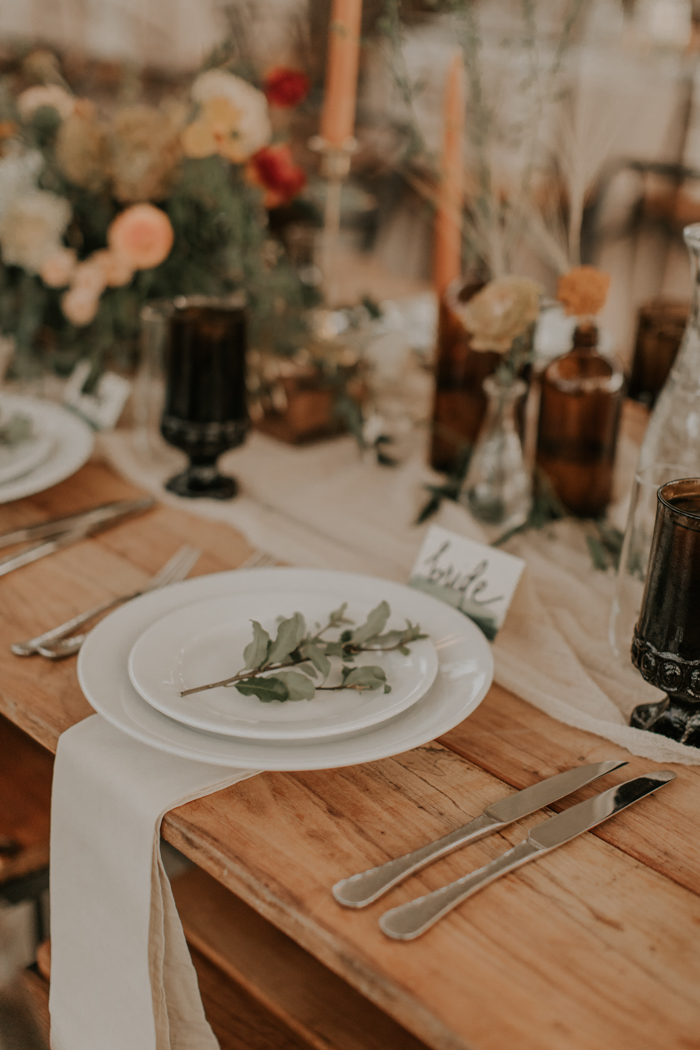 The week before the wedding, my mother and I made all of the place cards. She painted them deep green and copper, and then I handwrote everyone's name and embossed them. It was my little way of personally recognizing everyone that attended. The groom's father also made the arch that we got married under. Nothing we found fit the vibe we wanted, so he made the large triangle structure for us.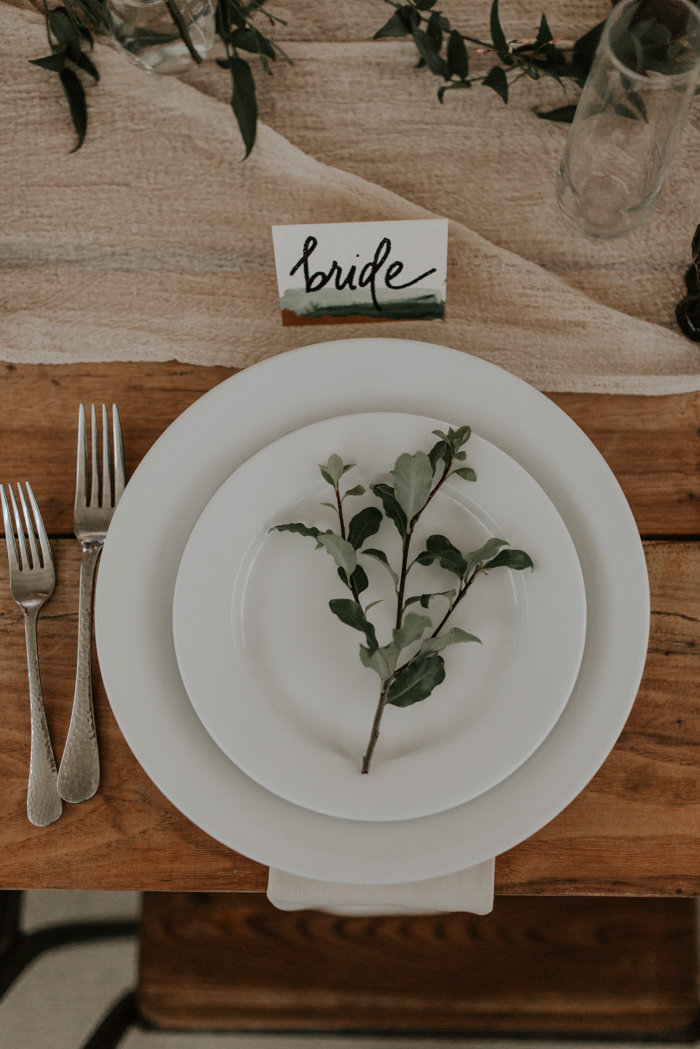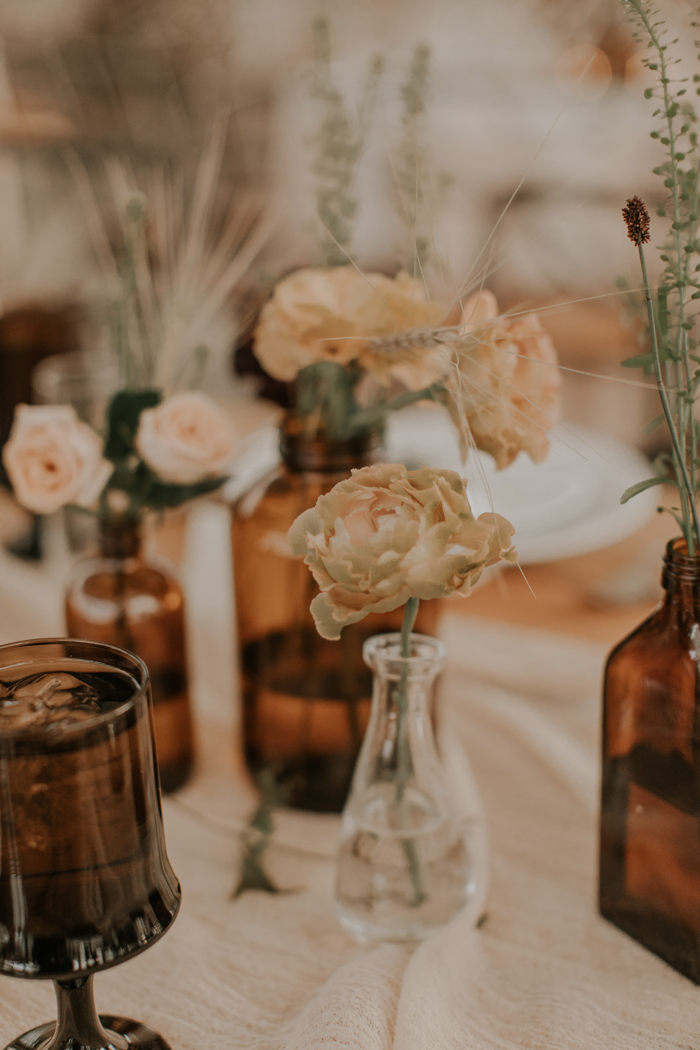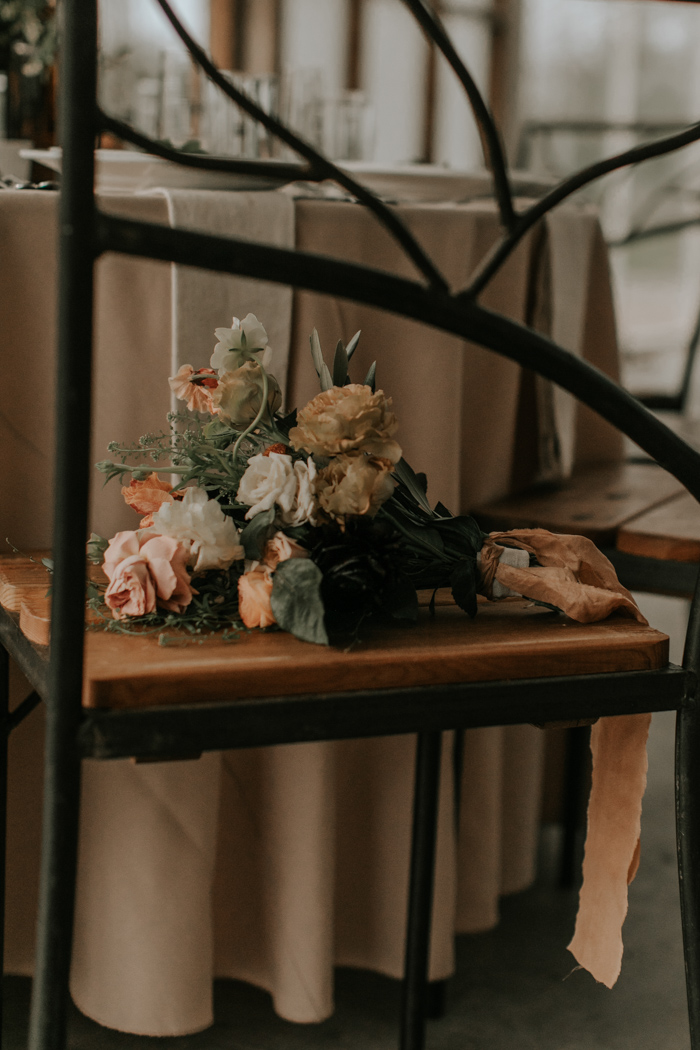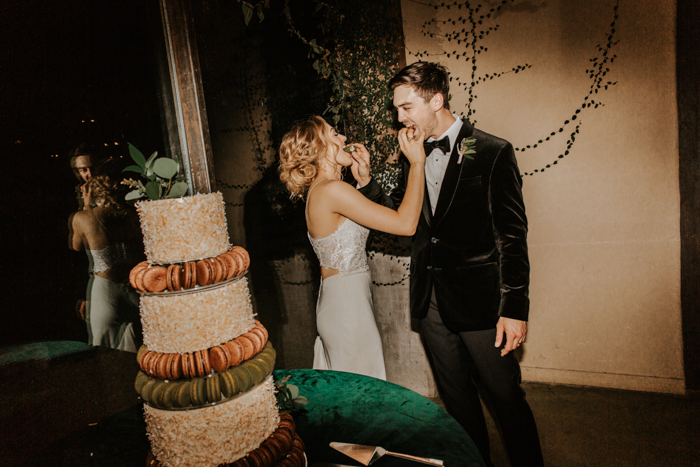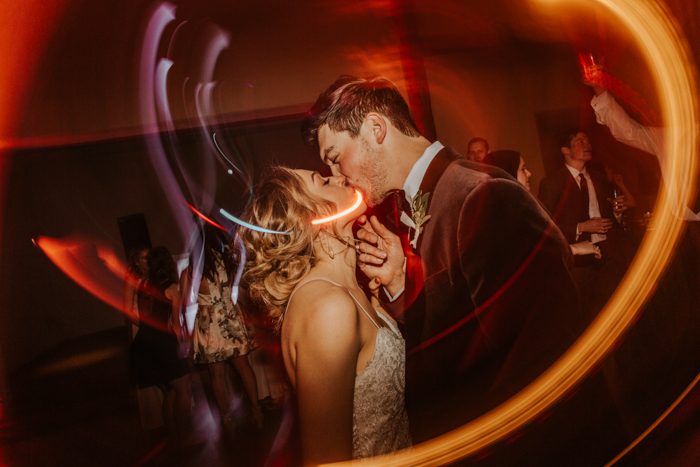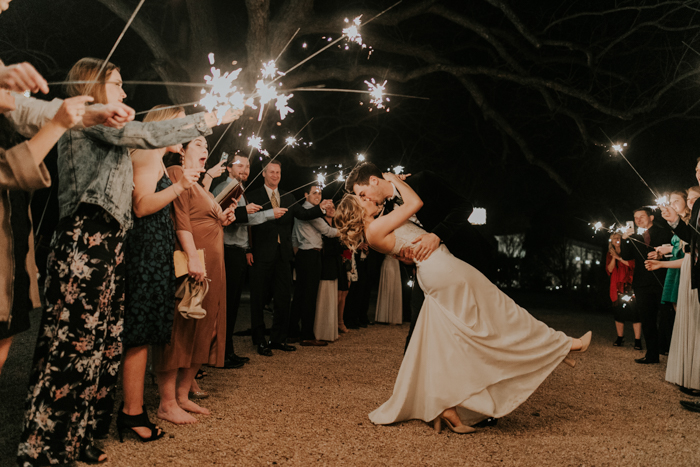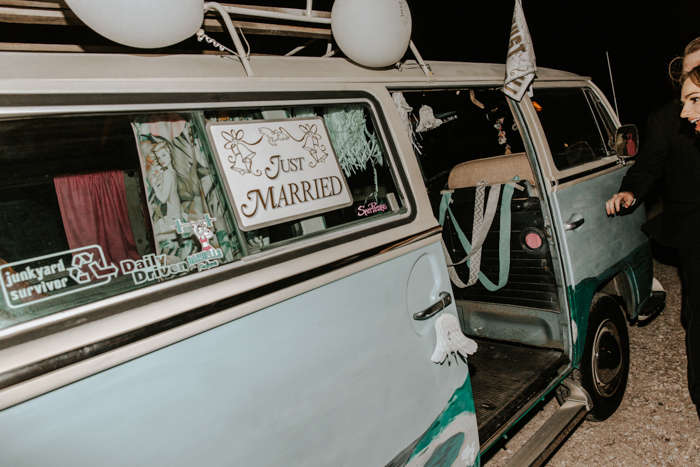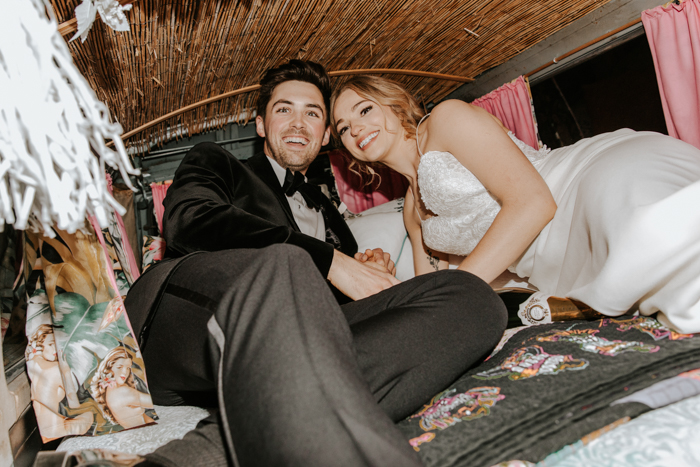 Congratulations to Carrigan and Jared, and a huge thanks to Junebug member John David Weddings for sharing this gorgeous Barr Mansion wedding! Want to see more desert-inspired wedding color palette ideas? We've got southwestern wedding color palette ideas for your desert-inspired affair!