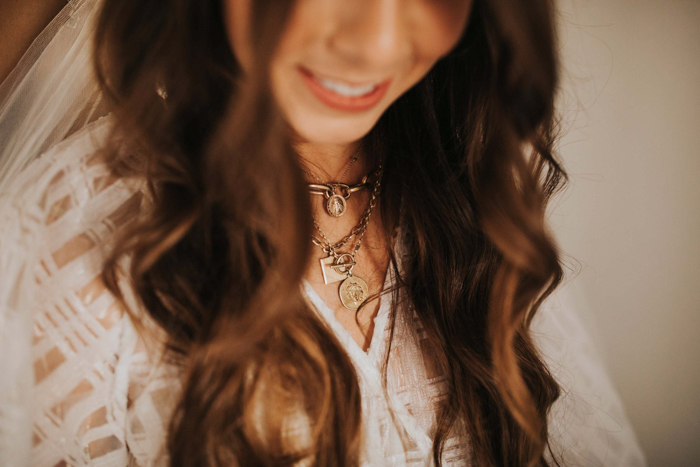 photo by Hugo Coelho
There are few occasions in life when you'll be able to rock all-white outfits—so we're giving you permission to take advantage of every opportunity during your wedding season. If you're searching for the perfect winter bridal shower outfit, the Junebug team handpicked a few of our favorite styles to help you nail your look. From structured blazers to a beautiful selection of embellished white blouses, these outfit ideas will have you feeling like a million bucks!
Long-Sleeve White Dress
Why We Love It: You really can't go wrong with a classic white dress. You're only a bride once, after all! These long-sleeve white dresses will keep you cozy and stylish.
Shop White Dresses
Embellished White Blouse
Why We Love It: Going the casual bridal shower route? We've got you covered. An embellished white blouse is the perfect choice for daytime or casual brunch events.
Shop White Blouses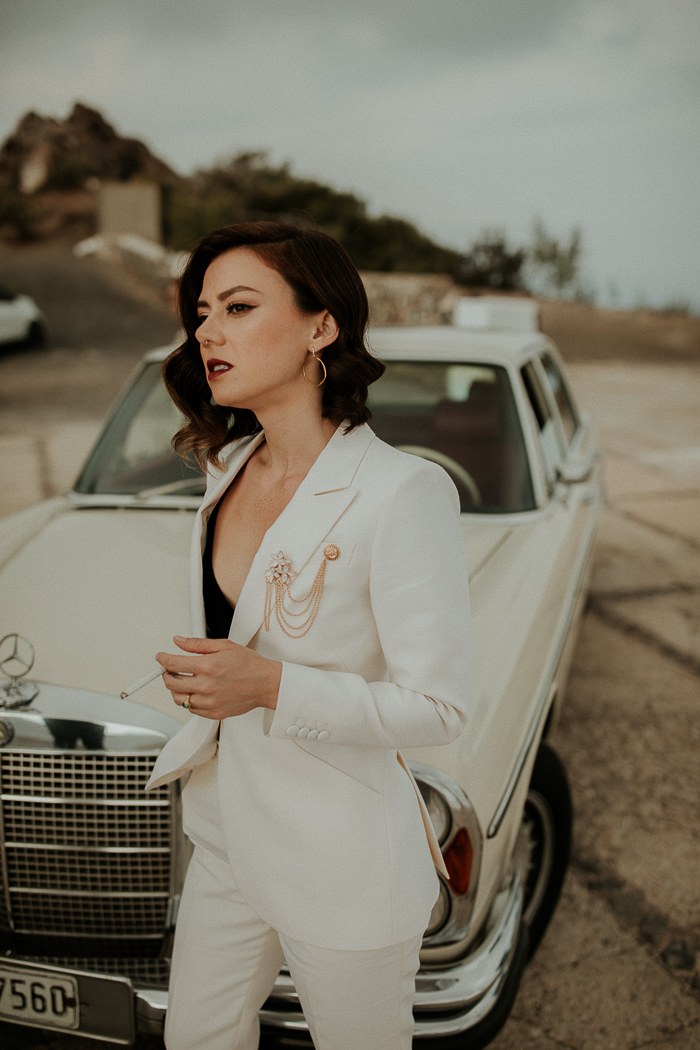 photo by Louis Gabriel
Crisp White Bridal Blazer
Why We Love It: Blazers are in—yes, even retro blazers with shoulder pad inserts. We love the idea of wearing a white blazer to your bridal shower. The look is chic and can be dressed up or down depending on the time of your event.
Shop White Blazers
Long-Sleeve White Jumpsuit
Why We Love It: Jumpsuits are here to stay. Can we get a "woohoo!?" We are all about the white jumpsuit here at Junebug—our brides are, too.
Shop White Jumpsuits
Whether you'll be rocking a jumpsuit or blazer—or both—we are certain you'll be radiating with beauty and love during your wedding season. If you're searching for even more winter bridal style advice, you'll love these cool jackets paired with your bridal shower outfit.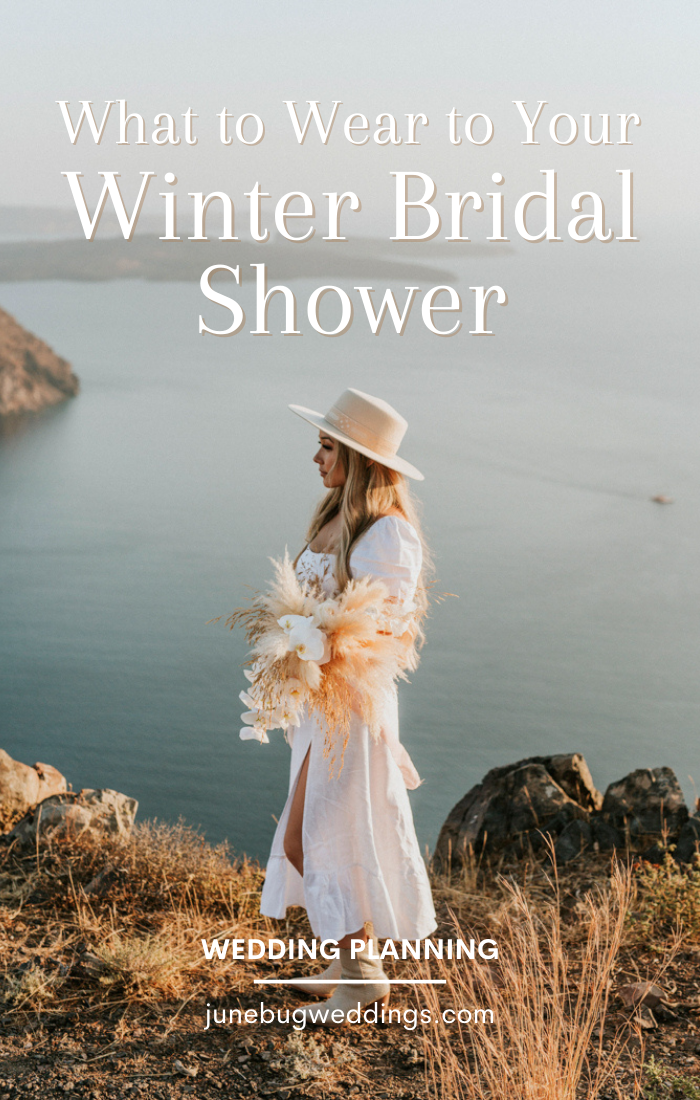 photo by Lighthouse Photography