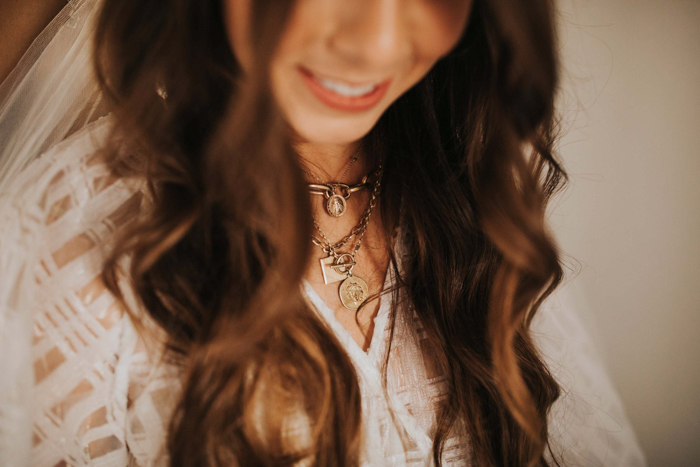 Image by Hugo Coelho.
Your wedding day isn't the only opportunity you have to rock an epic outfit during your planning season. Don't forget about your bridal shower—a chance to celebrate with your wedding day crew and a great excuse to purchase a new outfit, you're welcome.
If you're searching for the perfect winter bridal shower outfit, we're here to help. We've compiled a few of our favorite styles and accessories to help you nail your look while staying warm. From long-sleeve dresses to jumpsuits, these outfit ideas will have you feeling like a million bucks.
Before diving into our inspiration, here are a few tips for what to wear to your winter bridal shower:
You don't have to wear white. Many choose to wear white at their bridal shower, but it's your wedding and you can rock whatever makes you most comfortable
When shopping for your winter bridal shower outfit, warmth should be your number one priority
Winter accessories—like scarves, hats, and jewelry—can double as functional and stylish additions to your outfit
Long-Sleeve Bridal Shower Dresses
Dresses are a popular bridal shower fashion choice in the spring. But, what about during the winter months? With an endless amount of winter-friendly options, a dress is still doable. You just have to know where to find them. Lucky for you, we do. We've hunted down these long-sleeve dresses that will keep you both cozy and stylish.
Long-Sleeve Jumpsuit
Whether you're a lover of comfort or just looking for ways to make a statement, a bridal jumpsuit is the way to go. Because of its versatility—with different colors, styles, and materials to choose from—this wedding trend has become increasingly popular for every wedding event. Not to mention that it's also a warmer winter alternative to dresses.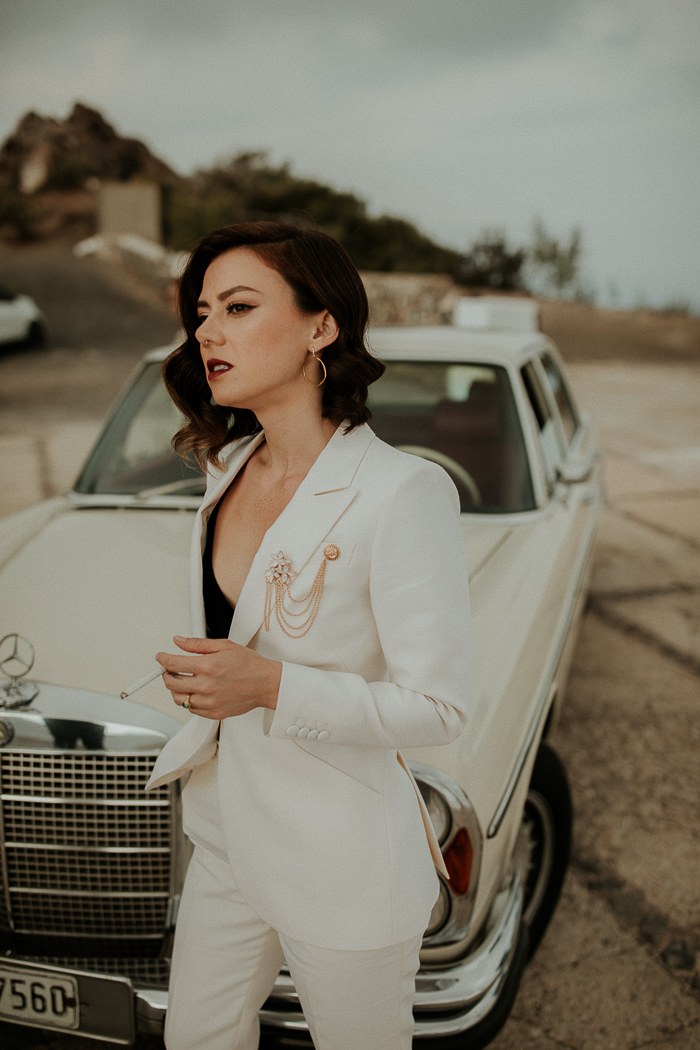 Image by Louis Gabriel.
A Warm Customized Jacket
One of the best parts of hosting a winter bridal party is the chance to dress up your look with cozy, customizable jackets. Jean jackets, leather jackets, blazers, and furry coats—the options are truly endless!
Layers, Layers, and More Layers
Maybe dresses and jumpsuits aren't your thing. Maybe you're going the casual bridal shower route. Whatever it may be, we've got you covered. An embellished blouse or sweater paired with warm pants and boots is the perfect layered choice for a casual celebration. You can stick with the white bridal theme or you can mix and match patterns and seasonal colors.
Cooler temperatures, jackets, and moody color palettes—these are just a few of the details that make winter weddings so special. If you and your partner are dreaming of a winter wonderland celebration unlike any other, you're not alone. Kickstart your wedding planning by checking out these stunning and cozy winter wedding ideas.