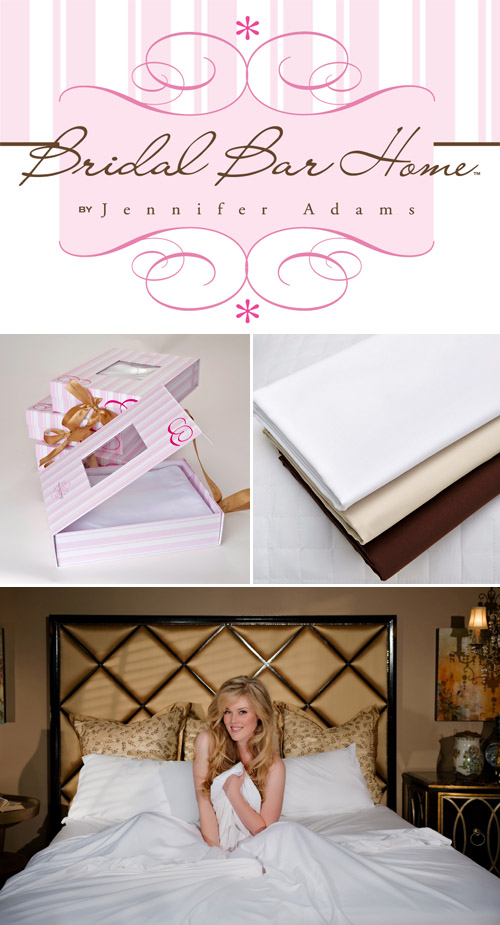 Now that our birthday month is over, we're on to all the excitement that the future holds… and if you're anything like me (obsessed with a comfortable and luxurious bed!) you'll be very excited about today's amazing giveaway!
Harmony Walton, founder of The Bridal Bar, the famous wedding planning resource boutiques in LA, San Diego and Atlanta, recently launched a brilliant new part of her businesses called Bridal Bar Home, and her first product already has a cult following. The Bridal Bar Home by Jennifer Adams sheets seen above are so soft you just might not believe your finger tips. Made from eco-friendly microfiber materials these sheets are not only buttery soft but long lasting, wrinkle resistant and excellent for people with sensitive skin or allergies. Today, Harmony is generously giving away one set of her amazing sheet sets to one lucky Junebug reader so you can keep that honeymoon feeling going long after your wedding day. Thanks Harmony!
To enter to win, leave us a comment here letting us know about how you keep your bed and bedroom feeling luxurious to you. Your sheets and bedding? The lighting and decor? No TV? Lots of TV? Let us know! We'll accept entries all week long and randomly choose our winner next Monday, August 8, 2011.
To learn more about The Bridal Bar Home by Jennifer Adams sheets, or to buy a set of your own please visit www.BridalBarHome.com.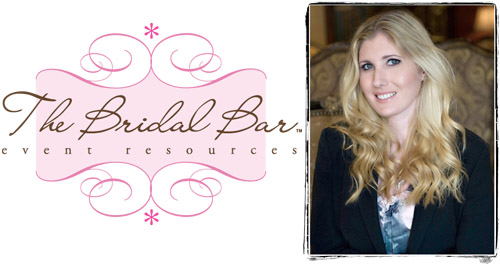 And, since we spent July looking back at all the fun weddings and wedding ideas we've featured on Junebug over the past 5 years, we thought that a great way to welcome in August would be to ask our fellow wedding bloggers what some of their favorite post have been on their own blogs! Wedding blogs hardly existed when we began Junebug back in 2006, but as the blogging community has grown we've loved that we've found so many true friends in our fellow bloggers, and we're very proud to have been part of this creative growing industry from the get-go.
All this week we'll bring you favorite posts from just a few of the talented wedding bloggers out there, and today we begin, of course, with Harmony Walton and her personal favorites from The Bridal Bar Blog…


Disneyland engagement photos below by Beautiful Day Photography